Ever feel overwhelmed by your garden harvest? Feel like you can't keep up with your homegrown fruit and veggies and that things are just going to waste?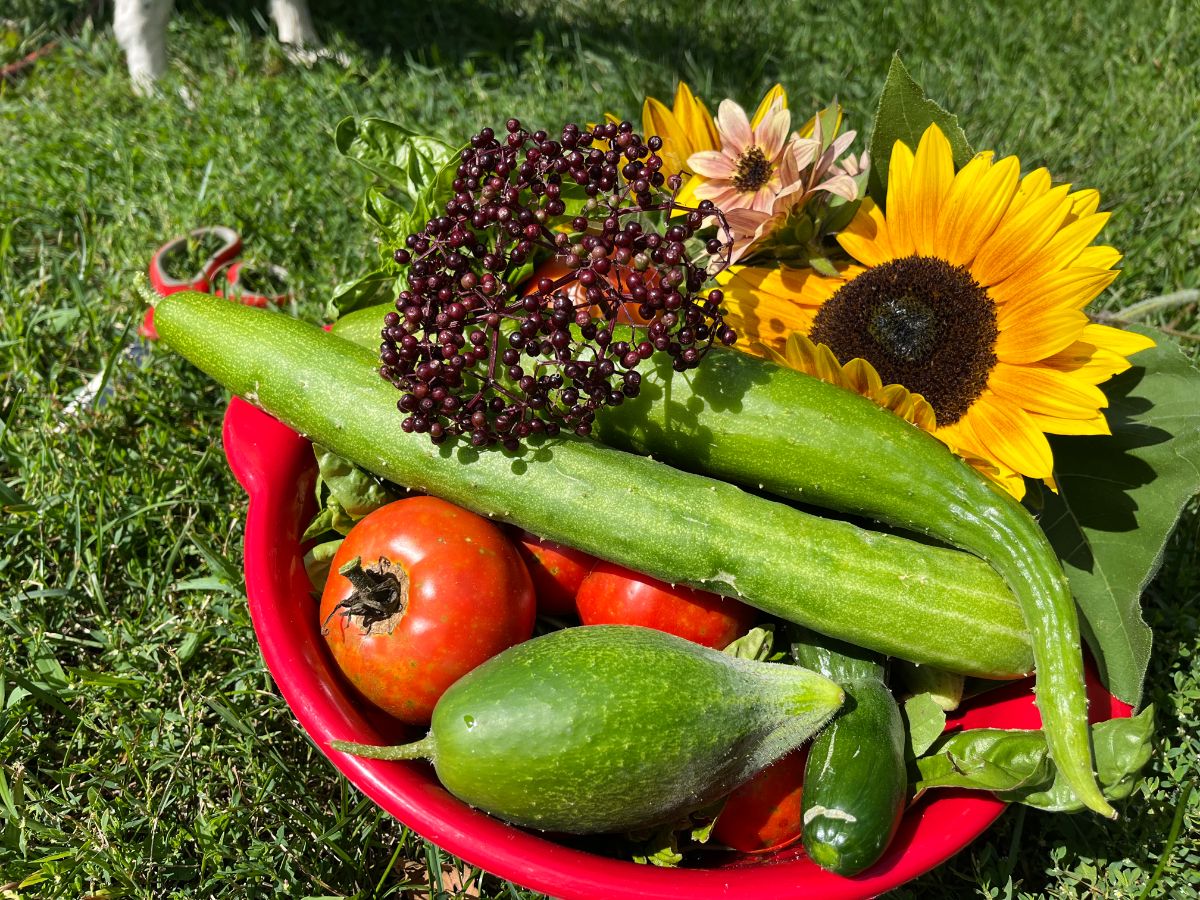 Too many fresh garden vegetables might be a good problem to have, but it can leave you feeling stressed and wasteful. It's a problem that grows and grows as the season hits its full stride and late summer garden vegetables peak as we start to round the bend into fall.
But still, life has to happen. Something's got to give. So, what's the solution?
There may not be one single solution, but there are a number of ways that you can choose to manage your harvest so that you make the most of it and make good use of what you don't need. That way, you prevent food waste without feeling overly guilty about it.
Jump to:
What to Do with Too Much of a Good Thing
Potential solutions are a mix of better use and partnerships that let someone else use what you can't. It's up to you to decide what's best for you, but we can at least get the gears going with these 18 suggestions.
1. Preserve in small batches.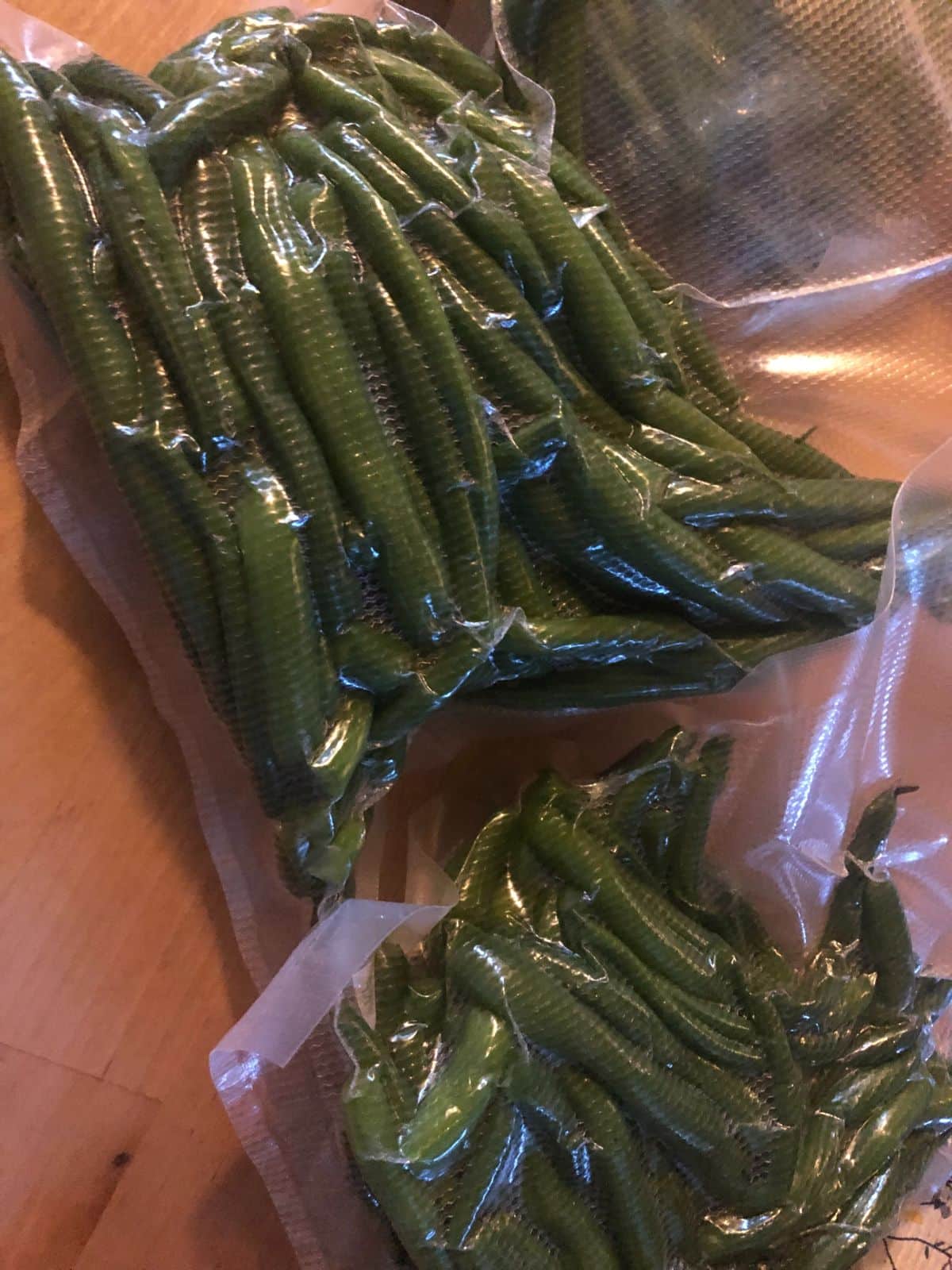 Don't feel like you have to preserve all of your harvest all at once. Finding the time to dedicate one or more whole, entire days to preserving isn't always easy. If you're stressed trying to find the time to put up the harvest, pick away at it. Preserve in small batches, in small ways, as different things come in. Any bit you get put away is a bit you didn't have before—and a bit you'll really enjoy having come winter.
2. Keep pickle brine on standby.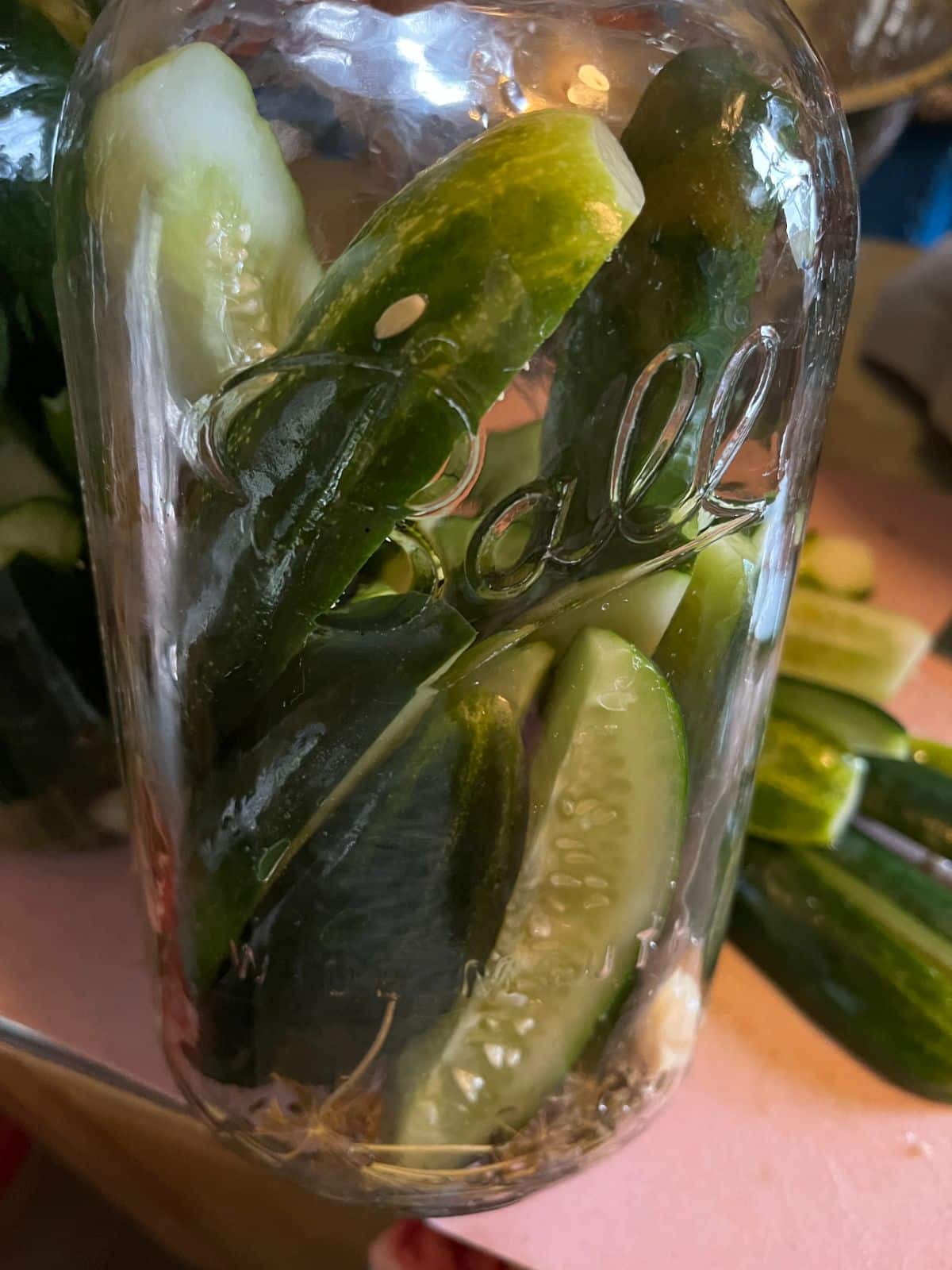 You can keep a good, basic pickle brine on standby in your refrigerator. Then, you can easily quickly pickle vegetables as they come in, even if you only have a mix of vegetables or a few vegetables to use up. Pickles can be processed in a water bath or kept as refrigerator-quick pickles. Having the brine waiting and ready means you just have to wash, chop, and jar your produce. You can probably do that while you make supper.
3. Let it ferment.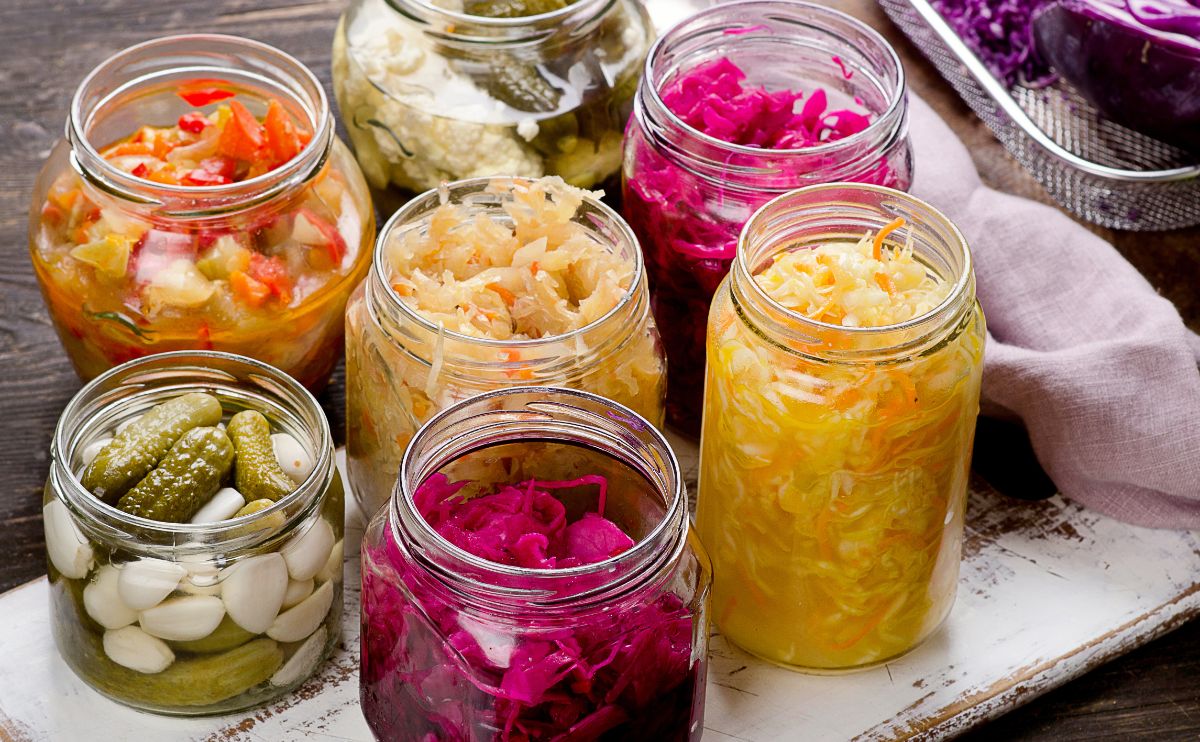 Fermenting is easier than you might think. One of the big advantages of fermenting is that a lot of the "work" happens on its own. It amounts more to waiting and letting this beneficial natural process run its course than it does on you actively prepping and processing. That means that fermentation can be a faster, quicker way to deal with your fresh garden produce, particularly when you are pressed for time.
To help you get started, we've written a beginners guide to lacto fermentation.
4. Get your [freezer] jam on.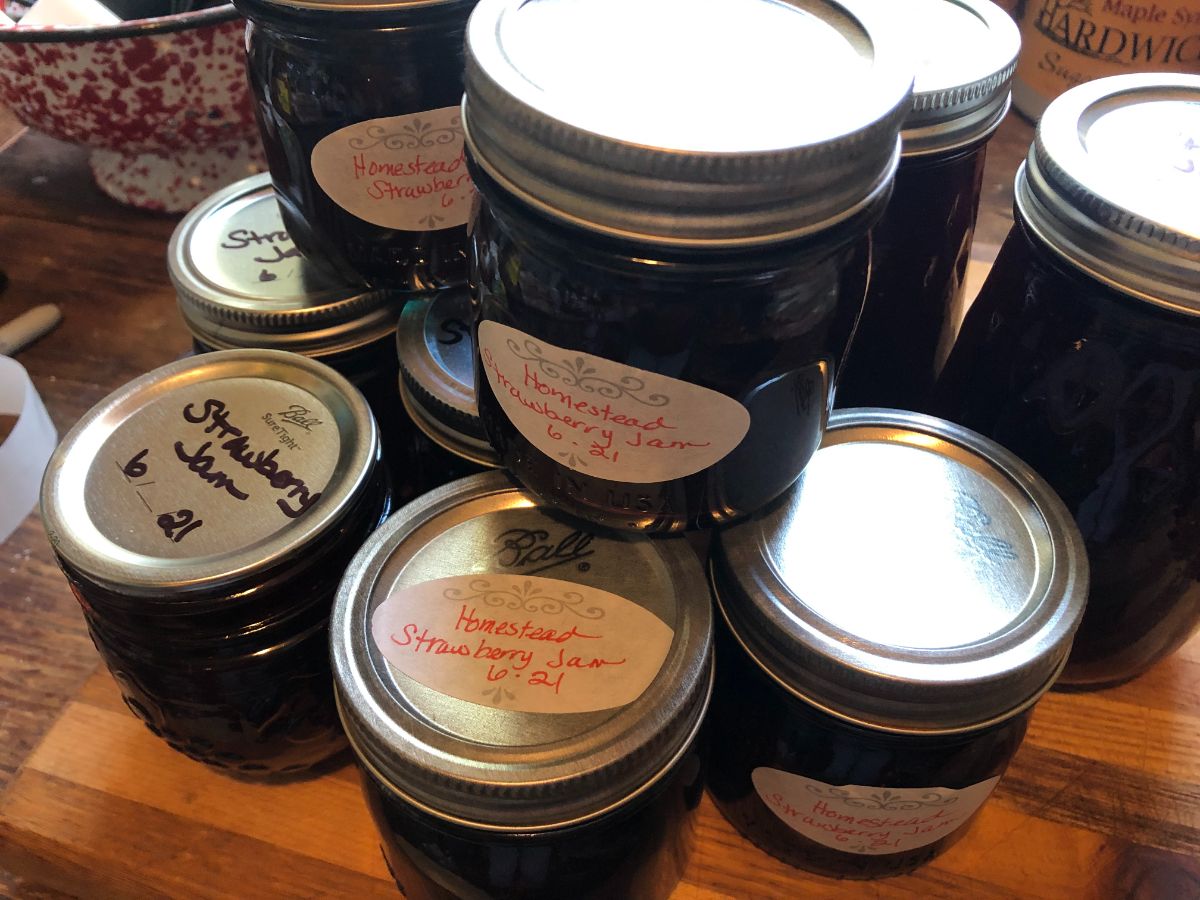 Jam is quick to make, too. It's the processing in a canner that makes it a little more complicated and more time-consuming (though truthfully, once you get the hang of it, this is not a big deal, either).
Making freezer jam is a matter of measuring, cooking, filling jars, cooling, and popping in the freezer (or fridge for that which you want to eat immediately). When you're crunched for time and need an easy way to put up some preserves, look to freezer jam.
Keep in mind that jam isn't just for fruit or berries, either—there are lots of delicious savory jams like tomato jam, mint jelly, and carrot cake jam.
By the way—any jam recipe can be a freezer jam. You just follow the instructions for any traditional jam recipe up to the point of jarring, then cool it on the counter for 24 hours and move it to the fridge or freezer. Leave one-half-inch headspace when making freezer jams to allow for expansion when the jam freezes.
5. Make a little money.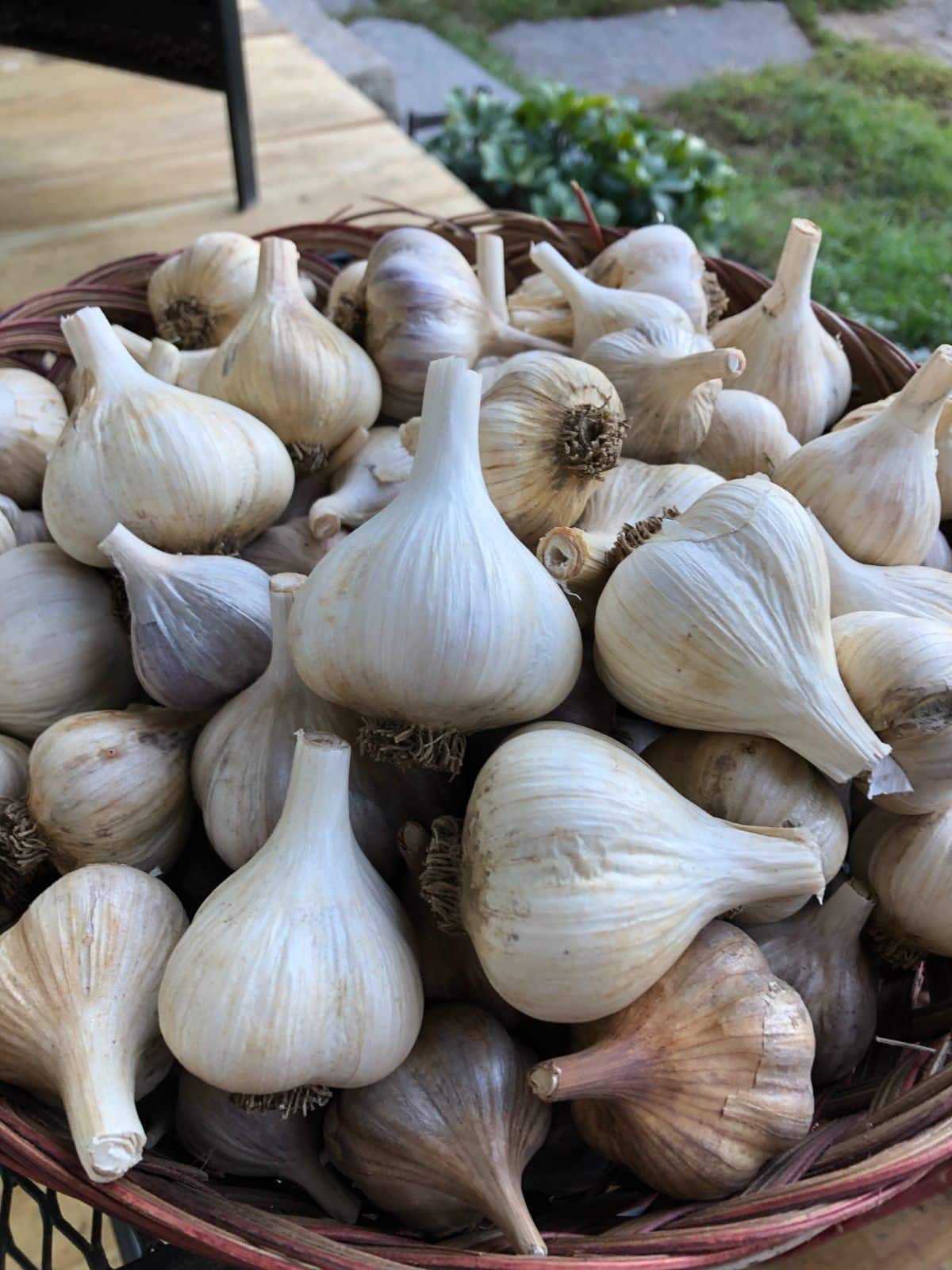 Why not set up your own little produce stand to recover some of the cost of your supplies, time, and labor? Surely your friends and neighbors who don't have a garden will love having fresh produce at hand.
A little stand at the edge of your yard with an "honor system" box is all it takes. It doesn't have to be fancy; a small outdoor table will do.
6. Be a good neighbor.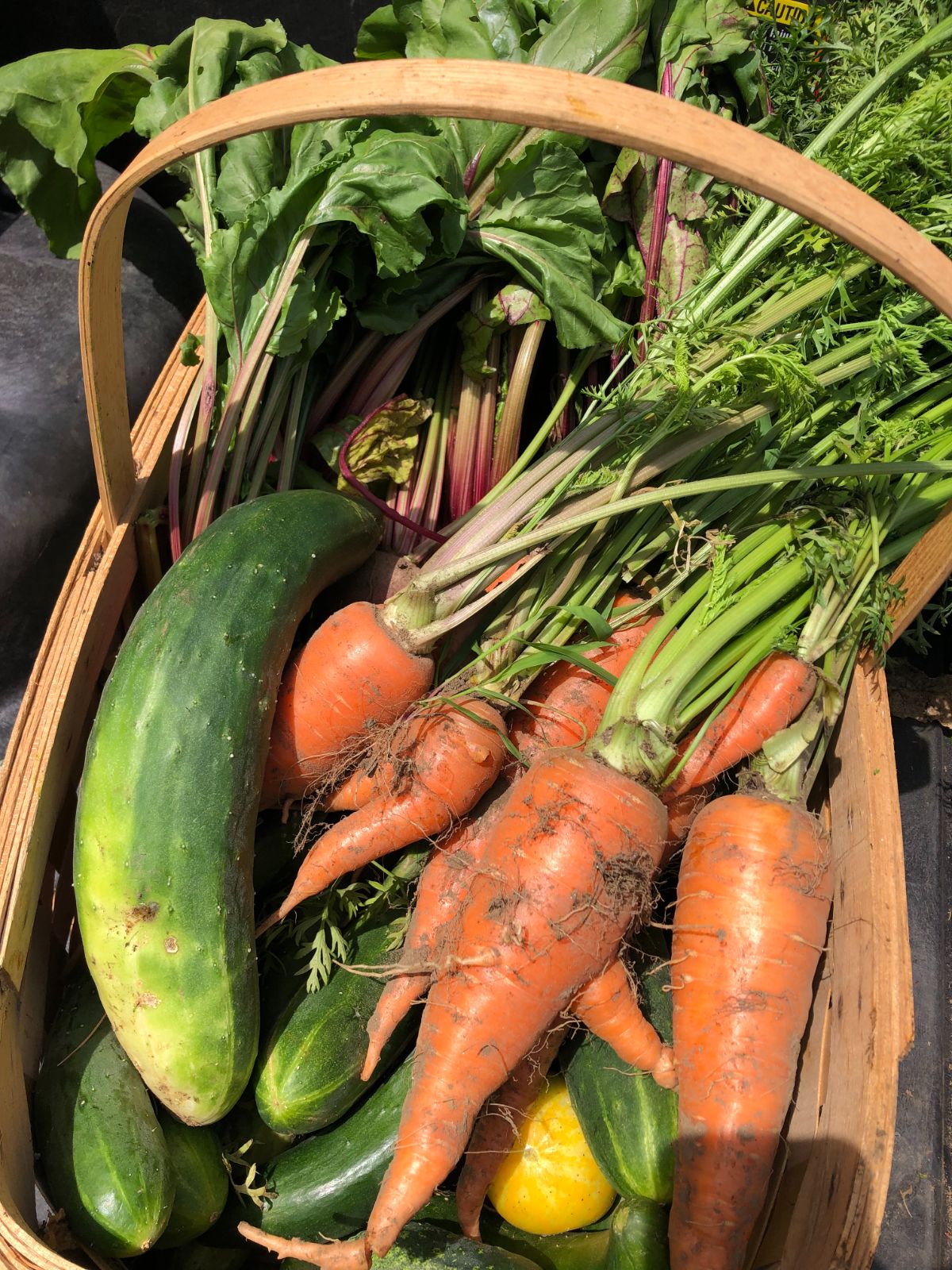 If you don't want to deal with money or you just like the idea of paying it forward, share your bounty and give it away. You can leave boxes of fresh vegetables on doorsteps or just put out what you have with a "free" sign. If you'd rather land somewhere in between, you can put out an optional donation box.
Donations can go back to support your gardening habits, or you can donate them to a local non-profit group, scholarship, food bank, or charity.
7. Donate to a local group, seniors, or food pantry.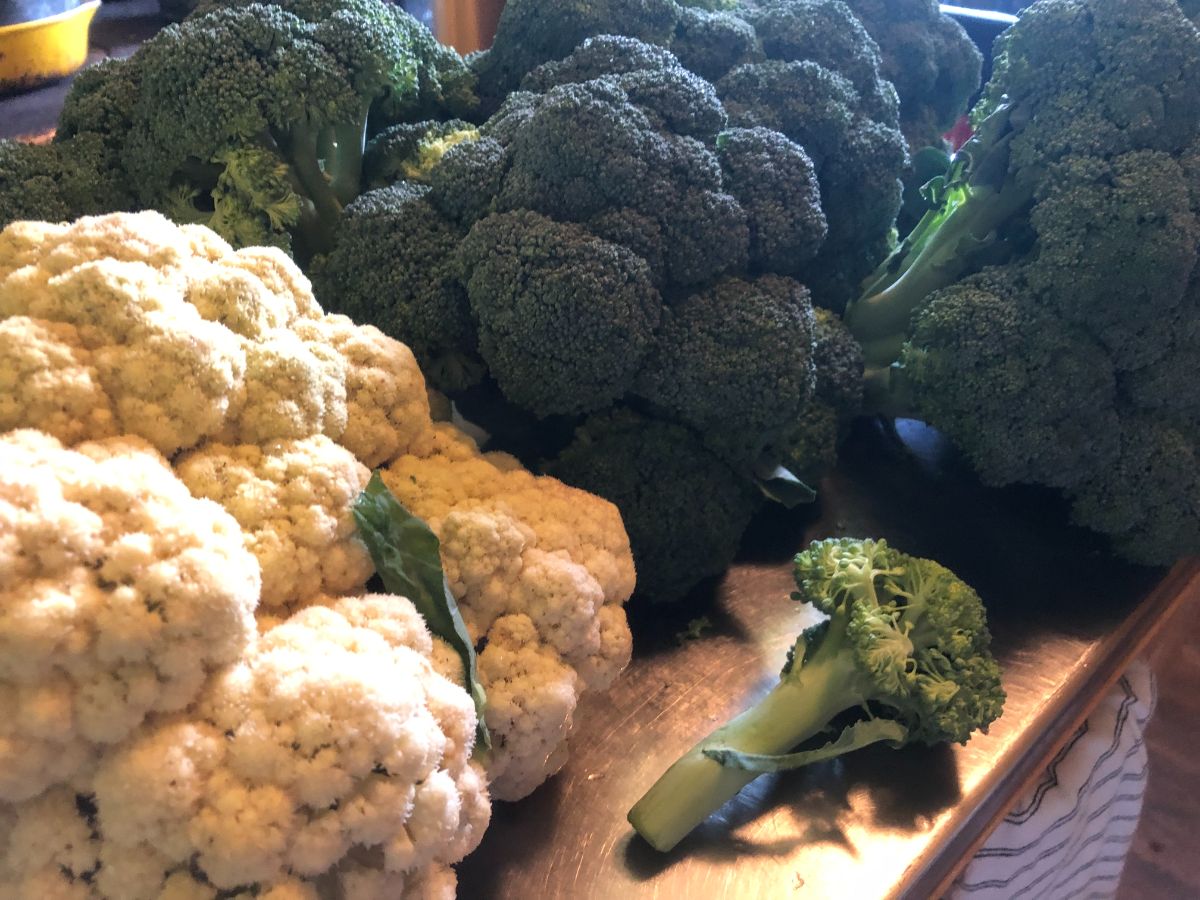 Food pantries don't often invest in fresh produce because it can be hard to shop for and hard to store, depending on their storage space and refrigeration. Dry goods and canned goods are much easier for them to handle. They're also much more likely to have donations of dry goods because they are comparatively cheap and easy for donors to grab or have shipped to the site.
BUT – many food pantries love having healthy, fresh food available for their patrons. Food pantries will often be more than happy to accept fresh vegetable and fruit donations. If their storage is limited, they may ask that you make the donation the day of distribution or a day or so before. Fruits and vegetables that don't require refrigeration are even easier for them to accept and distribute.
Other community groups may be able to use fresh fruit and vegetable donations, too. Check-in with your local youth group or children's groups like scout troops or 4H groups. Check with senior centers and senior assisted living facilities—seniors often love to have fresh garden produce, and it may be a way to help former gardeners who are missing their gardens to get it.
8. Refrigerator to the rescue.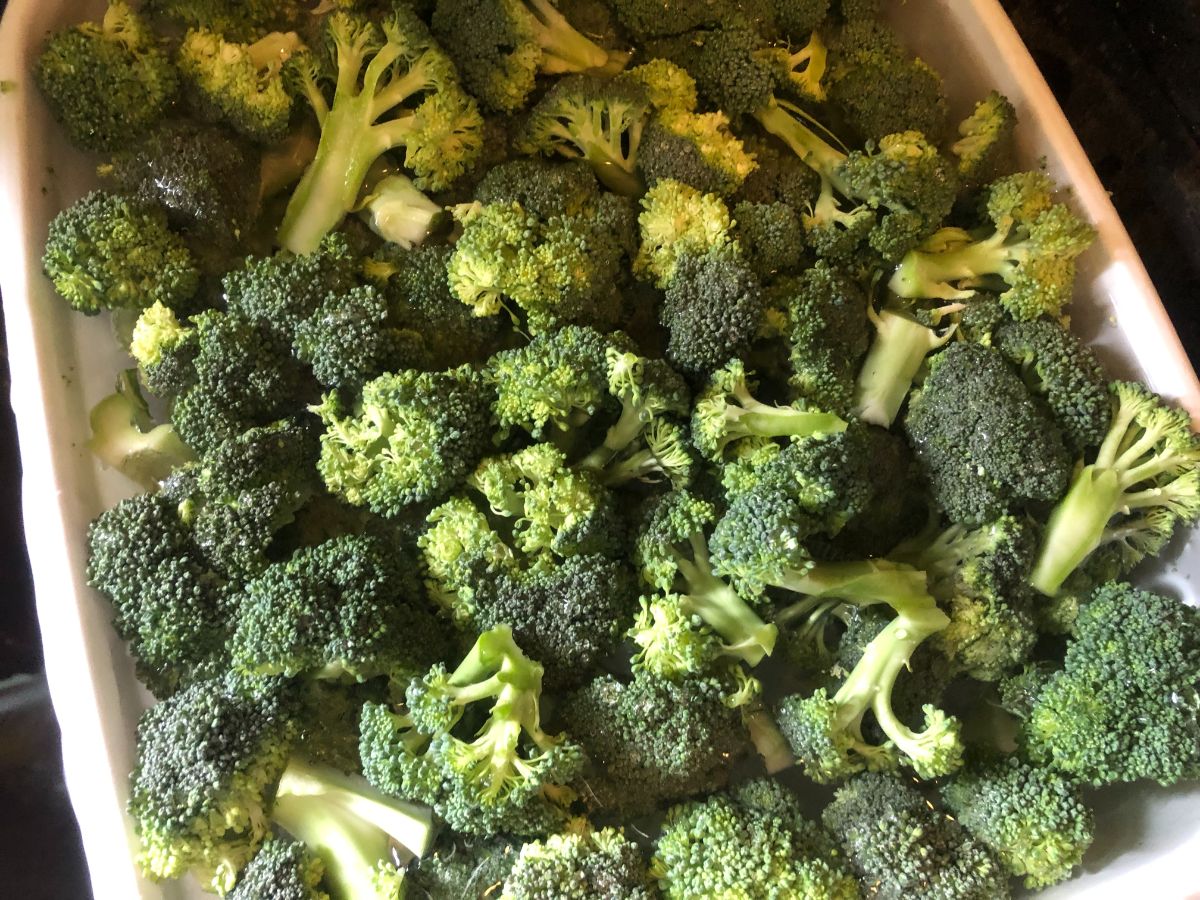 When you can't keep up with your fresh garden vegetables, the refrigerator is your friend. It is a place to store excess veggies, fruits, and berries until you can get to them to use them, can them or preserve them. It is also a place to keep simple refrigerator "canned" items, like refrigerator jams and refrigerator pickles.
You may even find it helpful to keep a second produce and refrigerator preserves fridge. You don't have to run it all year long, but it can be helpful for that busiest time of the gardening and preserving season.
Don't forget about your fridge's freezer section, either. Frozen fruits and vegetables are about as close as you can get to garden fresh for eating later in the year. There are a lot of things that are often canned that can be quickly frozen instead, like diced tomatoes, peppers, tomato sauces, salsa, and more. You can also use the freezer to store things for preserving later.
The only thing to be aware of here is that not all fruits and vegetables should be stored in the refrigerator. We've been trained to think everything should go in the fridge until it is used, when in fact, this does more harm than good for many types of fruit and vegetables.
9. Save preserve making for a late fall or winter day.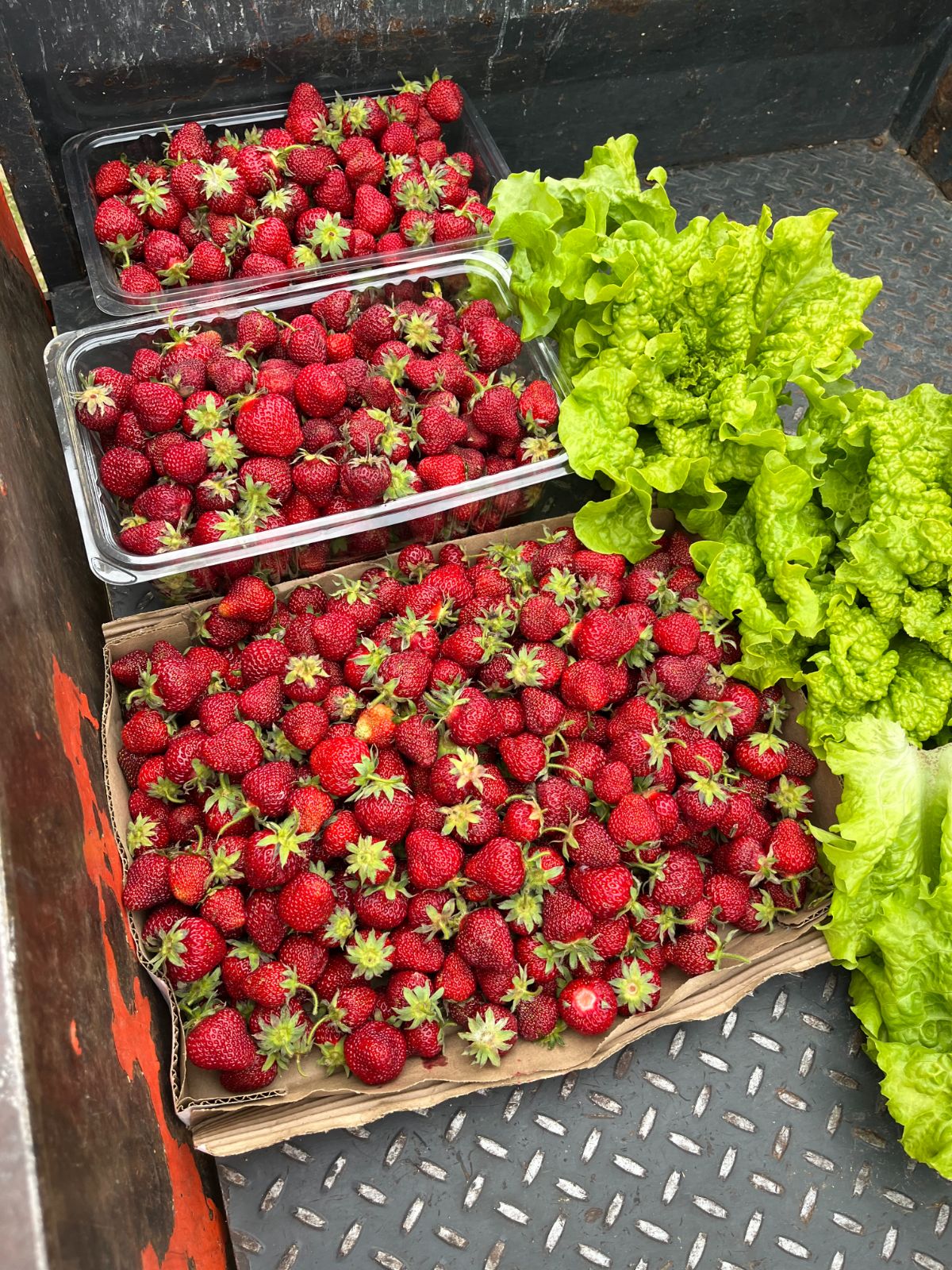 Speaking of storing and freezing, don't feel like you have to do it all in season. Fruit, berries, and many vegetables will store well in the freezer and then can be made into things like tomato sauce, jam, jelly, or pie fillings later when you have more time.
10. Simple cold storage.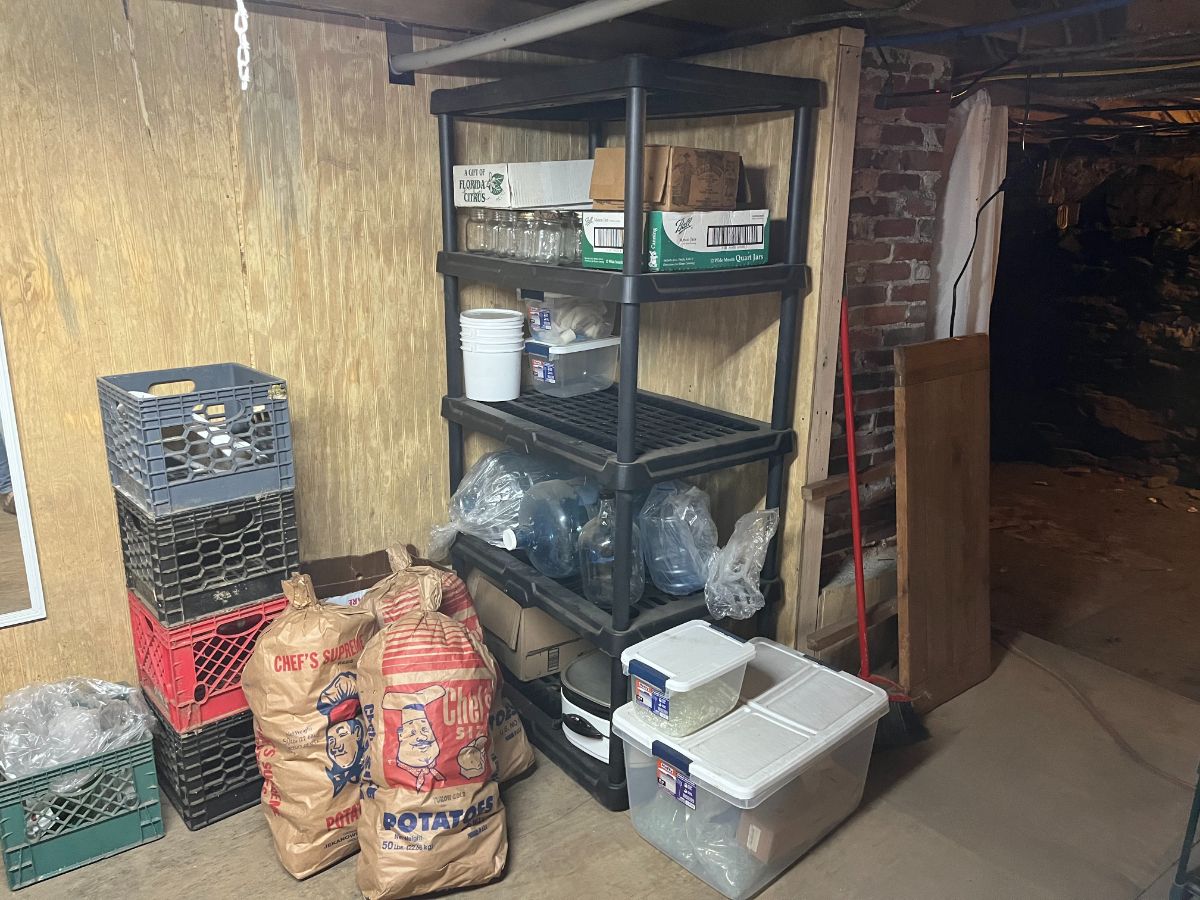 You know what's even easier than refrigerating or preserving your harvest?
Good, old-fashioned cold storage.
Cold storage doesn't work for all fruits and vegetables, but it works for a surprising variety of types of produce. Winter squash, Brussels sprouts, carrots and root vegetables, apples, potatoes...these are just a few examples!
Cold storage is about as easy as preserving gets—clean them up, maybe cure them (depending on what's being stored), store, and use later.
You do not need a "real" root cellar, either (but how nice is it if you have one!?). A cool basement, pantry, or unused room of the house with low or no heat will work just fine.
Here's a great list of nearly 30 things you can store in a root cellar or cold room, along with a primer on how to do it: get started with simple cold storage.
11. Revive it.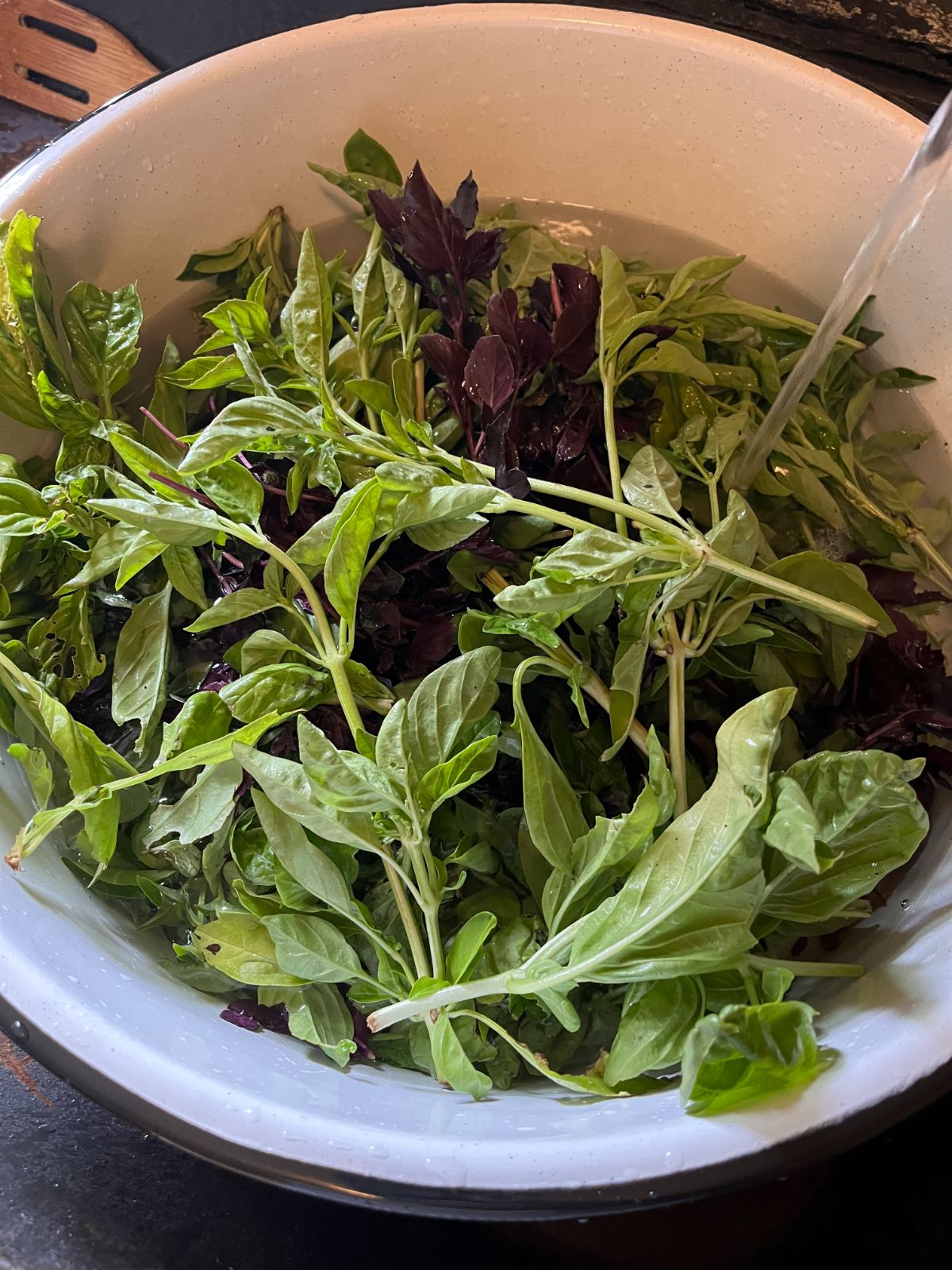 If greens or herbs get a little limp in the refrigerator, you can usually revive them by placing them in an ice bath for 15 to 30 minutes. This is just a bowl of water with ice in it that you put your produce in to soak for a while. It works for lettuce and leafy greens, herbs, and root vegetables (though root vegetables may need to be soaked for a lot longer—up to an hour or more).
12. Pick at different stages.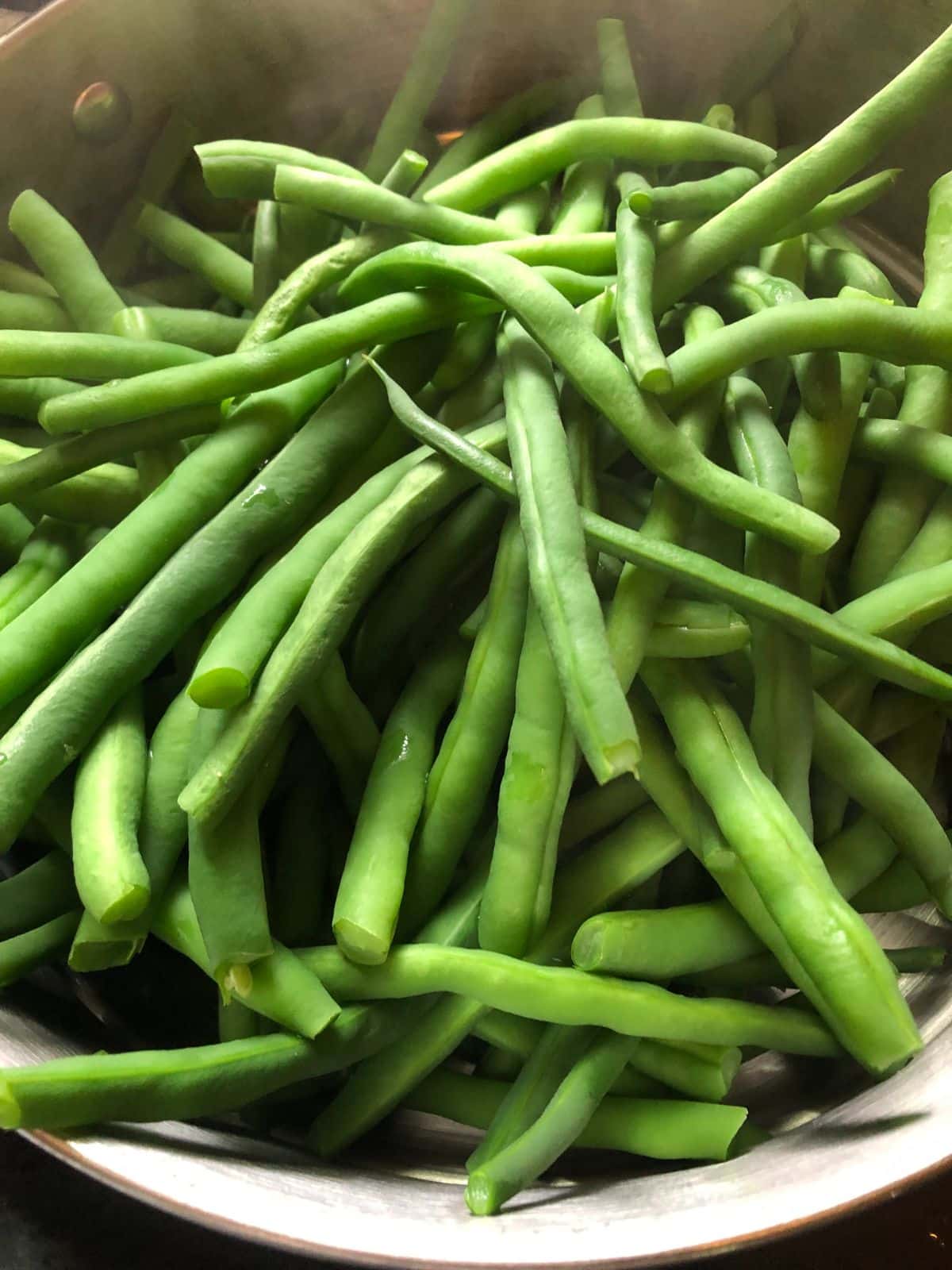 There are a lot of vegetables that can be picked and eaten fresh, used, or preserved at various stages of ripening.
For example, cucumbers can be picked small for gherkin-type pickles or left to get a bit larger (but not too large). Peppers are often very versatile and can be picked small, young, as green peppers, or left to ripen into yellow or red peppers (the stage of ripening is often the only difference in pepper color). Tomatoes can be used green or red.
Carrots and many root vegetables offer a lot of flexibility and can be picked at nearly any stage of growth and development once they are big enough to be eaten. The only thing you want to avoid is letting them get too old or woody.
This is less true for fruits, but there are some that you might be able to pick before they are totally ripe or wait for a later ripening stage (though with any fruit or vegetable, you don't typically want to pick them overripe and under is usually preferable between the two).
By choosing different harvest times for different vegetables, you can buy yourself some time to deal with them or stagger the harvest to make it a little less of a burden and time crunch.
13. Let the ground store it.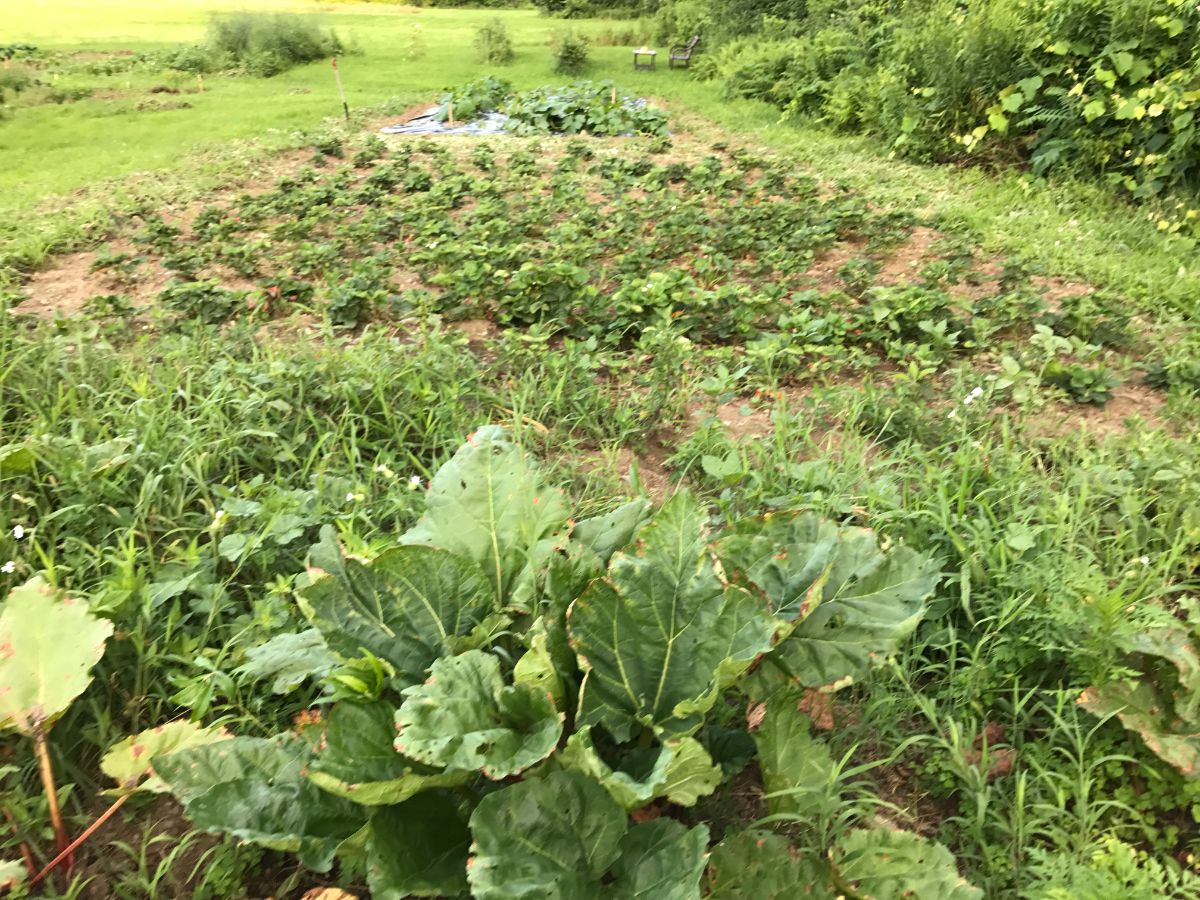 Our grandparents and forebearers were resourceful people. Without all of our modern conveniences, they had to find alternative ways to store their vegetables and fruits for the winter. In the ground was one option.
This was common for different root vegetables. Some, like parsnips, were purposefully left to freeze because they sweetened after freezing, and the flavor improved. Your grandmother might have never even considered pulling parsnips before, at least a hard frost at minimum.
Leaving vegetables in the ground to store them can greatly reduce the produce you have to harvest in the late summer and fall. Do do a little research, as some things should be mulched with a heavy layer of straw or something else to give them some added protection to keep them in good useable condition.
14. Find some new ways to use it.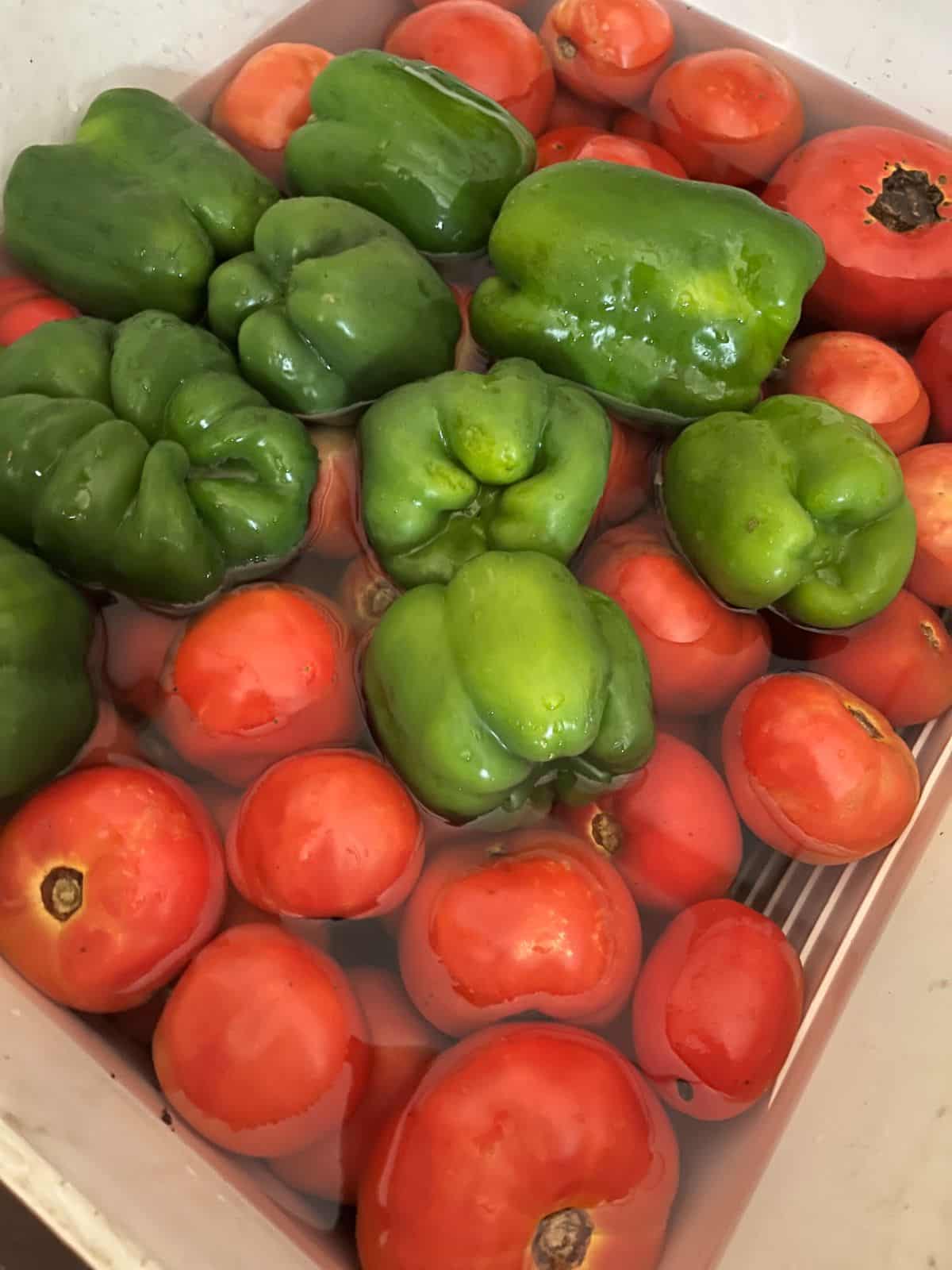 Finding a new way to use or preserve your fresh produce means that you get more and better use out of your garden, but it may also mean that you find an easier way to keep it until you can use it.
Freezing and canning are the obvious preservation methods, but dehydrating, which can be less work, is excellent, too. You may even find it is a better flavored and higher quality end product than some others and that the produce stores better for longer without the need for additional utilities.
Keep in mind this can mean your products take different forms, too. For example, vegetables can be made into green powders or vegetable powders. Tomato powder is easy to make (even from byproducts like discarded skins) and can be used for soup and stock flavorings, in sauces, or as an alternative to tomato paste.
These are just a few examples, but the point is to widen your use and preservation horizons for more options so that you get more use out of what you grow. Less waste!
15. Long live the barter system.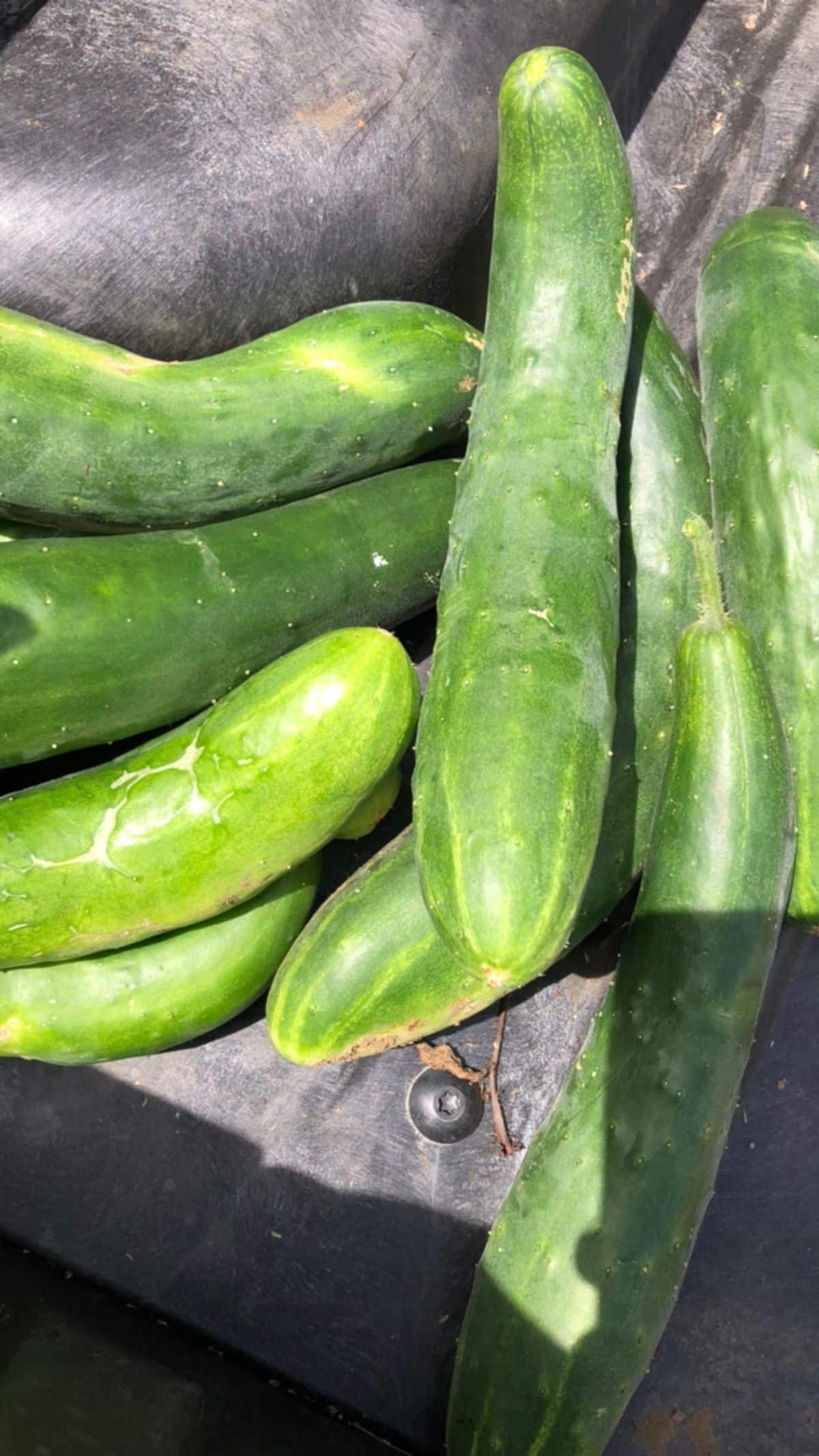 Bartering is an excellent way to get what you need and give someone else what they need. It's also a good way to be able to function without worrying about local regulations because, for the most part, regulations are not an issue unless money changes hands. (This, of course, depends on where you live and on what you're trading, but it holds true in most places.)
Maybe you can work a vegetable for eggs or meat trade? Or trade a vegetable for a fruit or berry you don't grow? How great would it be to reduce your "grocery" budget down to next to nothing through a system of local trade and barter?
16. Work for food trades.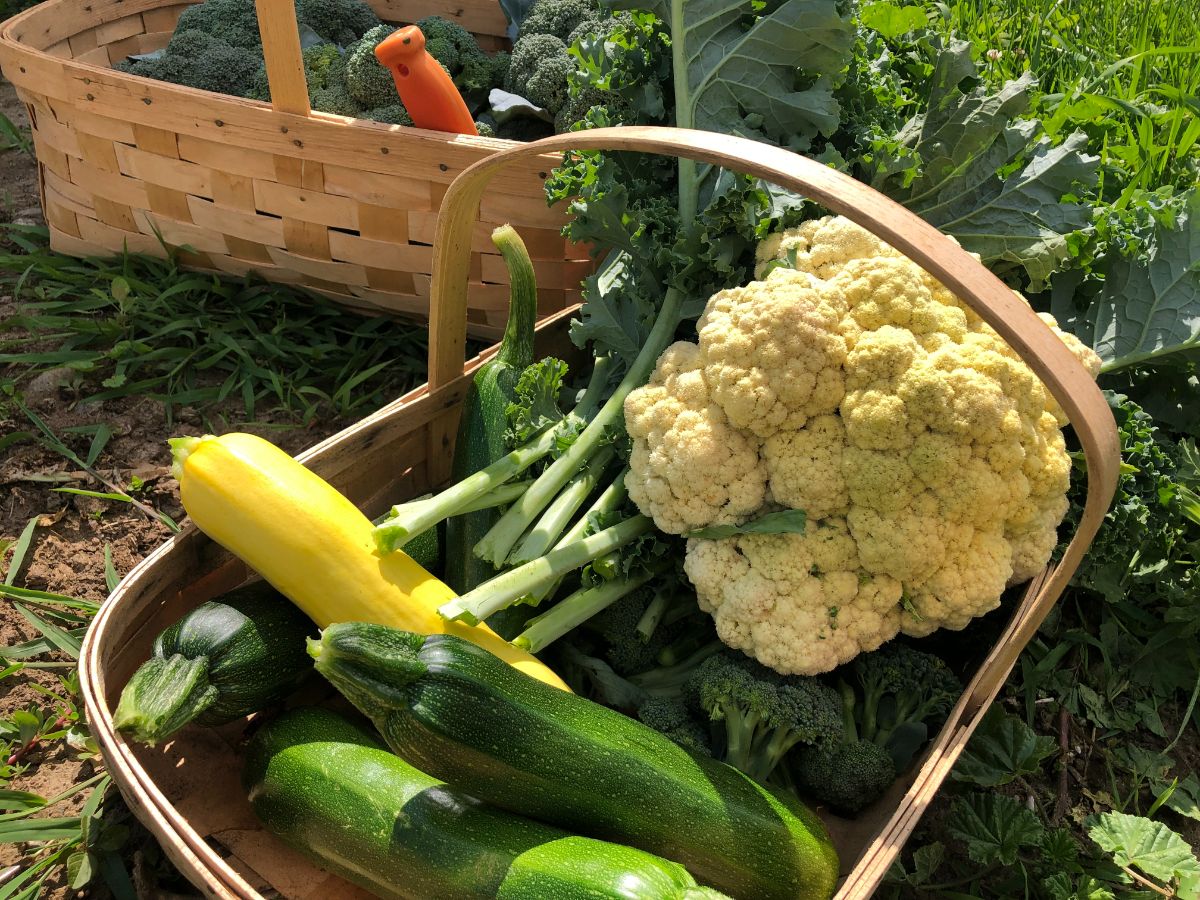 Not everyone has the space to maintain a big garden or the time to devote to it on their own. You may be finding it hard to keep up with your garden's demands, too. But what if you could unload some of the extra produce you have while getting a hand with the work and reducing the time demands your garden and preserving is making on your time?
Trading a share of the produce for a share of the work is an excellent way to do this.
17. Chicken (or other animal) food.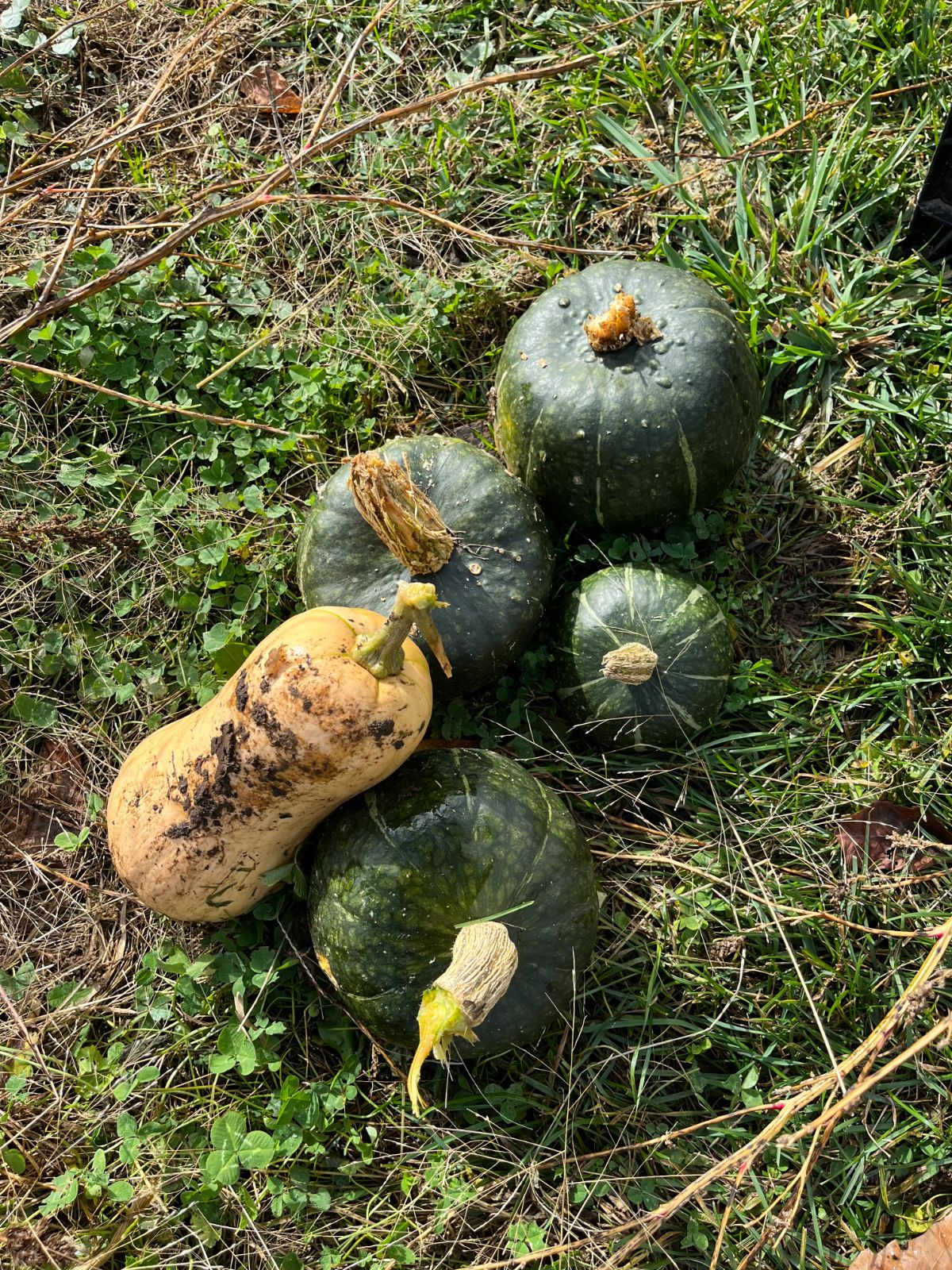 Animals have to eat, too, and fresh fruit and vegetables can be great feed for chickens and other animals. Perhaps you have a neighbor or a local small farmer who could use your produce for feed. Maybe that trade could even grow into a supply of eggs, poultry meat, or pork. Look around and see what you might be able to work out.
It's not food wasted if it's food used to feed another creature!
18. Cut yourself some [storage] slack.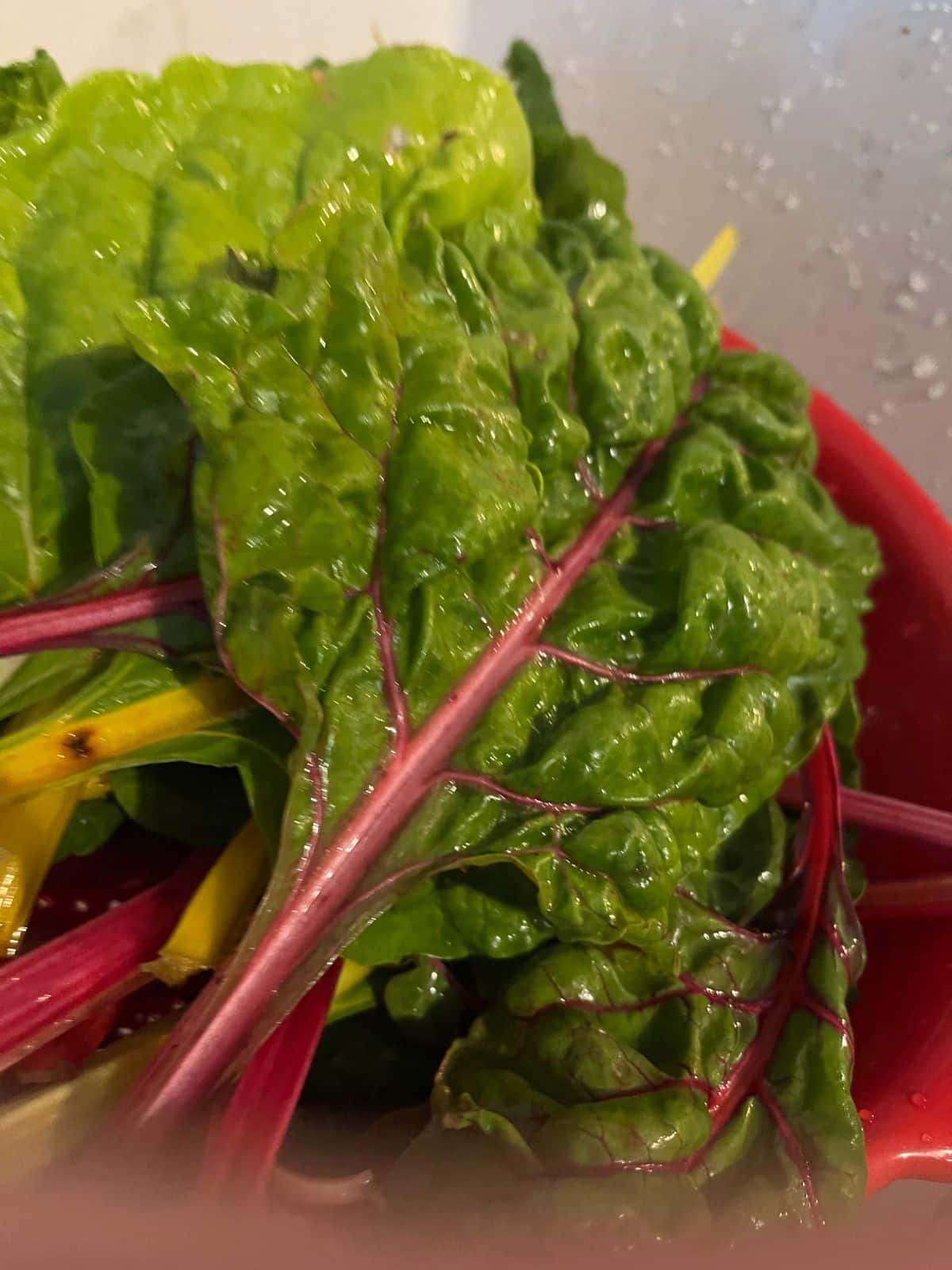 Some of the pressure to get fresh garden fruit and vegetables preserved comes from the recipes and instructions we read. Every one of them will say, "preserve [or can, freeze, process...] as soon as possible", or even immediately. Some will say you only have a day or two to get things put up.
But realistically, your fresh produce, even if it is stored and ignored for a couple of days or even a week, is still about as fresh as food can get from the garden or field to the kitchen/table. So, give yourself some breathing space. Three- or four-day-old cucumbers, if properly stored, are still excellent for pickling. Be willing to stretch a point and break some rules and don't be pressured to waste food that isn't bad.
Too Much Fresh Homegrown Produce: A Good Problem to Have, Really!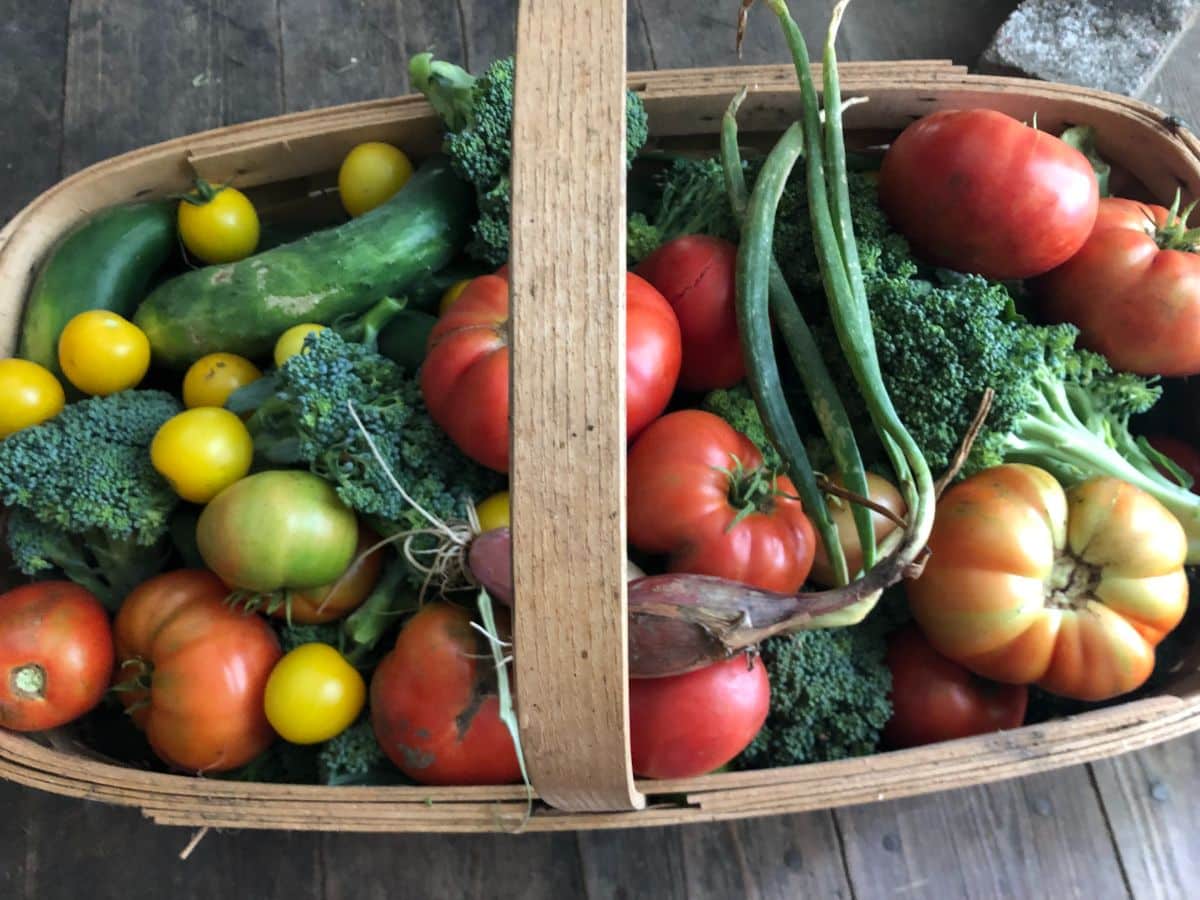 At some point, every gardener, large or small, raised bed, in-ground, or container, runs into the "problem" of having too much of a good thing—or maybe many things. With a little thinking outside the box, you can reduce your gardening stress and manage to make good use of more of your homegrown produce.
If your issue is with specific crops that are overachievers, or you need some inspiration to find new ways to use some things we don't often use in more than one or two common ways, check out these pieces for inspiration: