Before the advent of electricity and refrigeration, root cellars were essential structures that were used to preserve root crops and other foods throughout the year. Utilizing the natural insulating properties of the earth, root cellars kept vegetables, wine, jarred foods, and other tasty treats cool while shielding delicate crops from harsh, freezing temperatures. As modern society progressed, root cellars fell out of style for a time, but more recently, root cellaring is making a big comeback due to the increasing interest in gardening, self-sufficiency, and food security.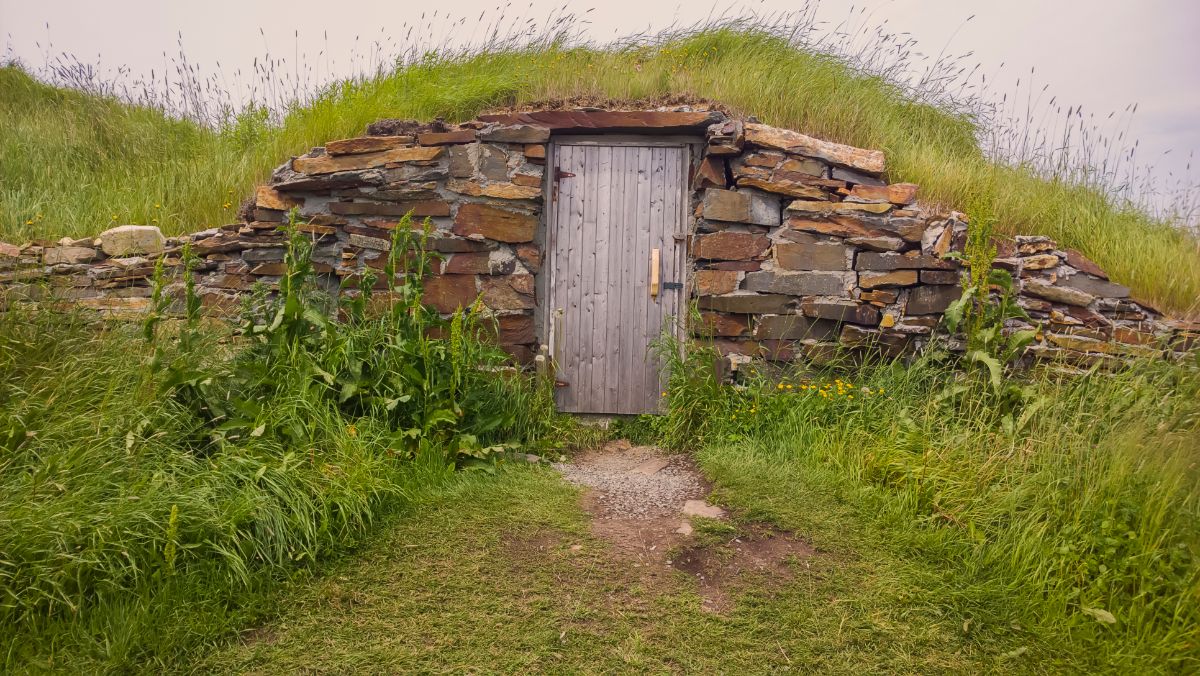 Creating a DIY root cellar is easy, but it's also a great way to slash the energy use in your home and prevent large harvests of fruit and vegetables from going to waste. Root cellars may even increase the value of your home and extend your home's storage capacity. In this guide, we'll teach you everything you need to know about creating your own root cellar, including 4 easy DIY root cellar options for home gardeners.
Jump to:
What is a root cellar?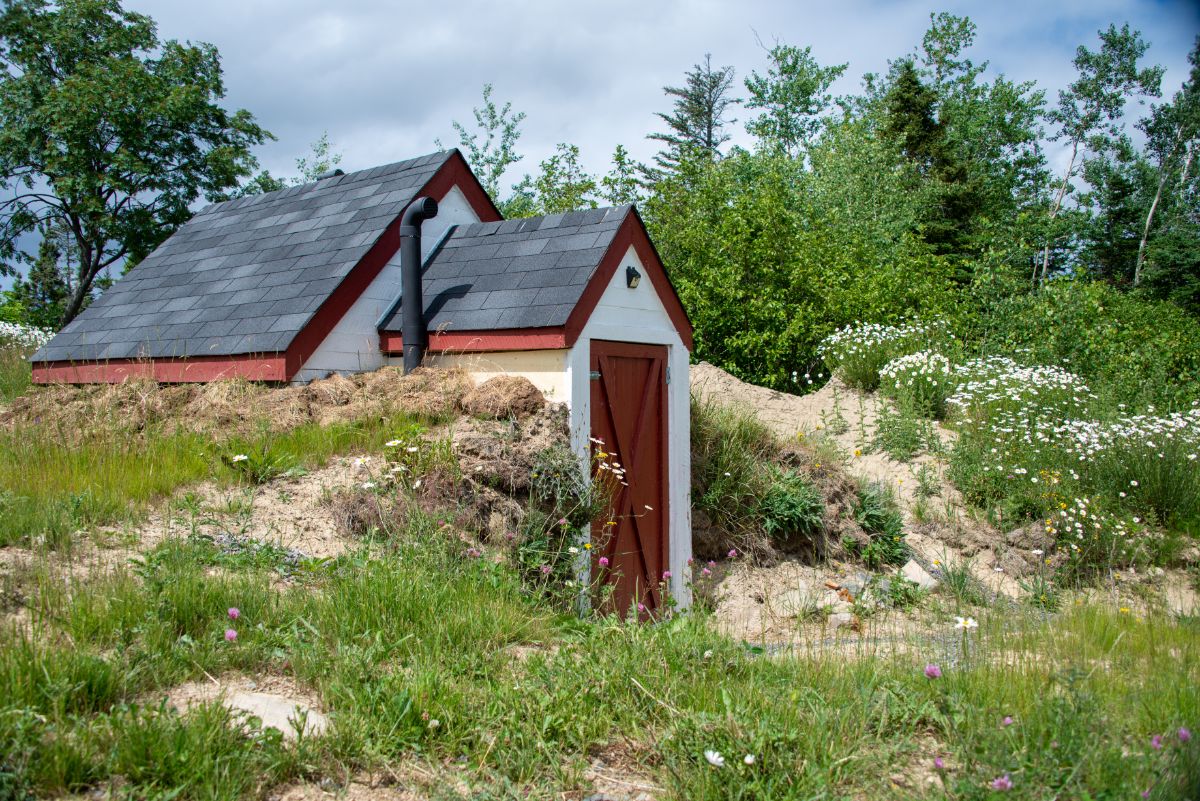 Root cellars are built to take full advantage of the Earth's natural humidifying, cooling, and insulating properties. Built below the ground, root cellars are used throughout the year to store root crops, as well as other edibles. Convenient and easy to make, root cellars stay naturally cool in summer but relatively warm in winter, preventing vegetables from spoiling, sprouting, or being damaged by freezing temperatures… all without electricity!
Historically, root cellars were often constructed right in the basements of homes, but they can also be independent structures built outdoors. However, root cellars don't need to be fancy! Home preservers can also make a simple DIY root cellar by sinking an old, food-safe barrel or plastic tote into the ground and then piling in a bit of straw and some vegetable crops for winter storage.
Why use a root cellar?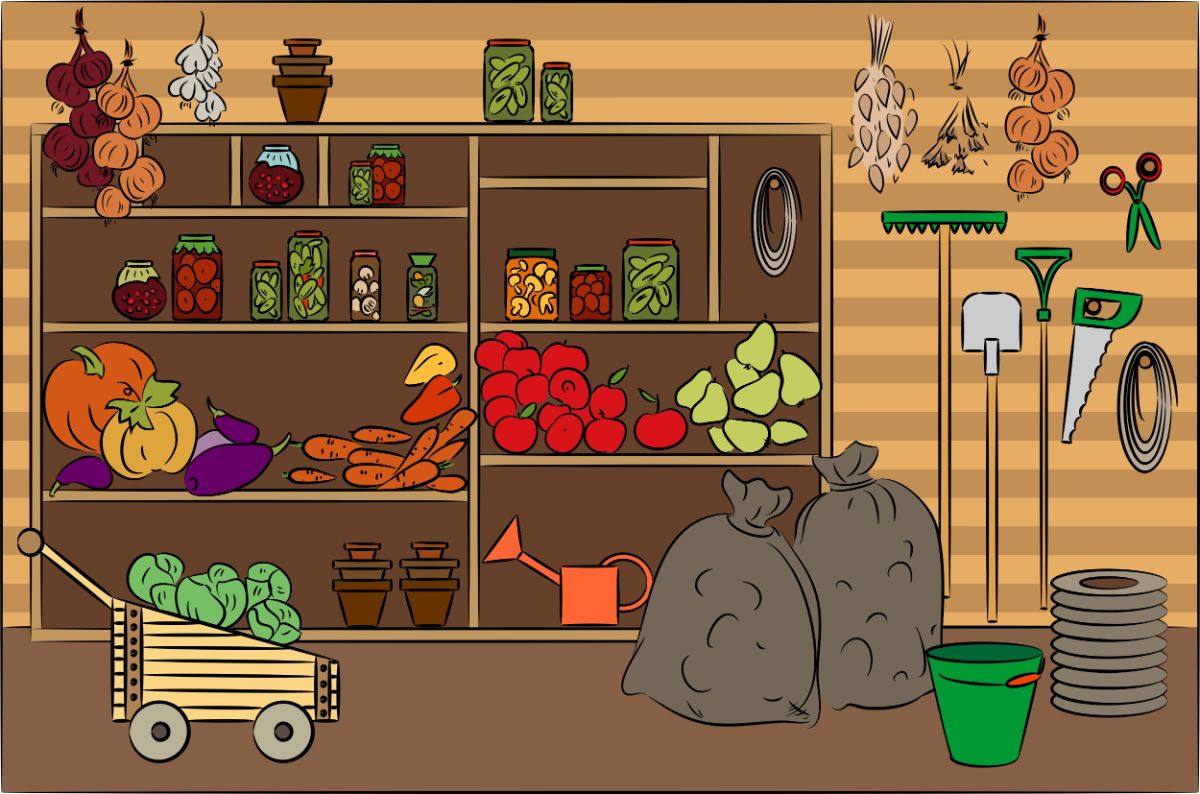 Root cellars are excellent investments for anyone interested in self-sufficiency, prepping, and food preservation. Not only do root cellars expand your ability to store garden produce, but they can slash food waste, cut electricity costs, and help out in other ways, too. Some of the main reasons why you may want to create your own root cellar include:
Cost savings. Because root cellars reduce the need for refrigeration, you can drastically cut your home's energy costs by storing some of your produce in a root cellar. Beyond that, root cellars limit food waste, and they allow you to store crops in bulk. That means you can take full advantage of food sales, store large garden harvests, and reduce the number of trips you'll need to take to the local grocery store!
Eco-friendly. Because root cellars don't necessarily require electricity, they can reduce your home's energy usage. On top of that, root cellars help eliminate food waste, and that's always a good thing!
Freshest produce. If you've ever kept a garden, you know how much better homegrown produce is! Root cellars allow you to keep homegrown vegetables and fruit fresh for longer, and they may even eliminate your need to purchase flavorless grocery store produce that's out of season.
Less food waste. Root cellars keep food cool naturally, so it won't spoil as fast. This is great news for you, but it can also help counteract global warming! That's because food that ends up in landfills doesn't break down properly, and it can release methane and other greenhouse gases that contribute to climate change. 
More storage space. Refrigerators are handy for sure, but if you grow a lot of produce in your garden, you know how easy it is to fill up your fridge when harvest time arrives. If you keep a root cellar, you can significantly expand your ability to store food and free up some extra space in your crisper drawer, too! 
Self sufficiency. There's something very comforting about knowing that you don't need to rely on anyone else for your food! Growing your own food is one way to boost self-sufficiency, but you can take survival prepping even further with a root cellar. After all, these structures will continue to keep food nice and chilly, even if the power goes off.
What fruit and vegetables can be stored in a root cellar?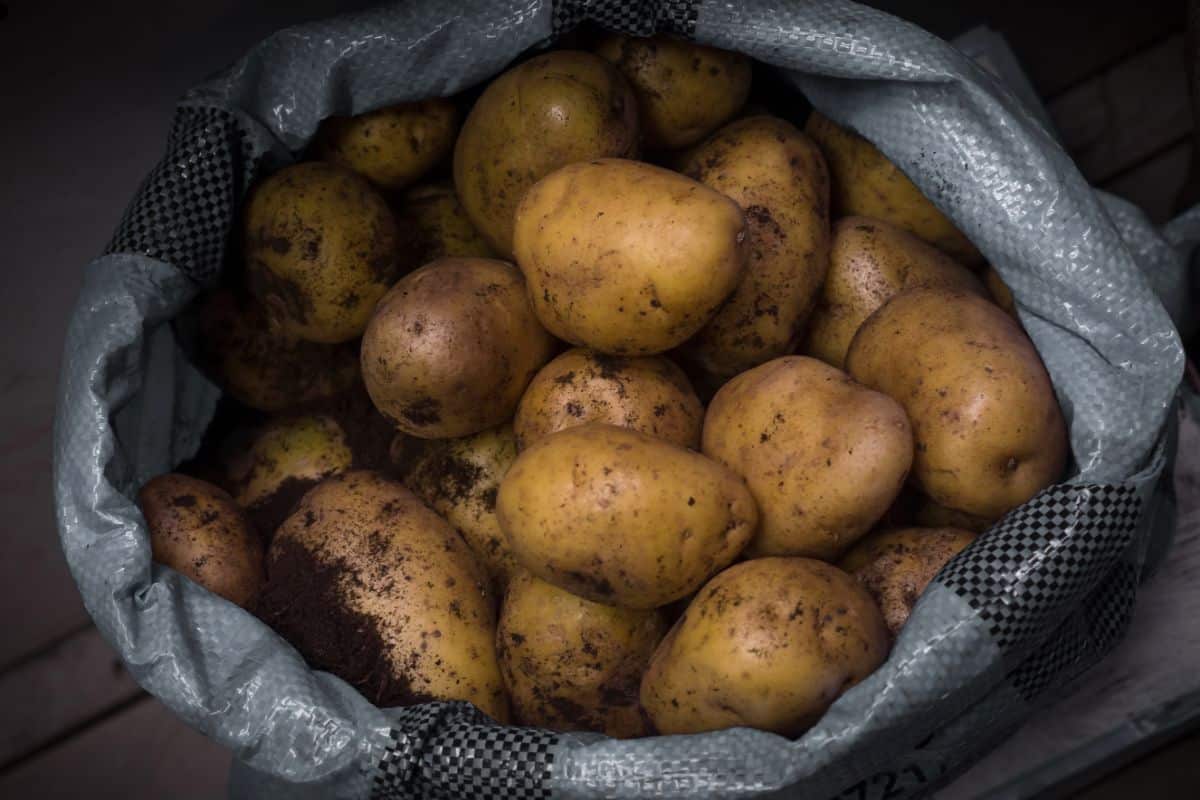 Some crops, like leafy greens and lettuce, dry out too quickly after harvesting for them to be good candidates for root cellaring. However, many root vegetables, sturdy fruits, and even cabbages can be stored in root cellars throughout the winter months. While you can keep other foods in root cellars, some of the most popular vegetables and fruit to store in cool cellar environments include:
Carrots
Parsnips
Beets
Turnips
Rutabagas
Winter radishes
Winter squash
Pumpkins
Heading cabbages
Apples
Pears
Onions
Garlic
Leeks
Root cellar essentials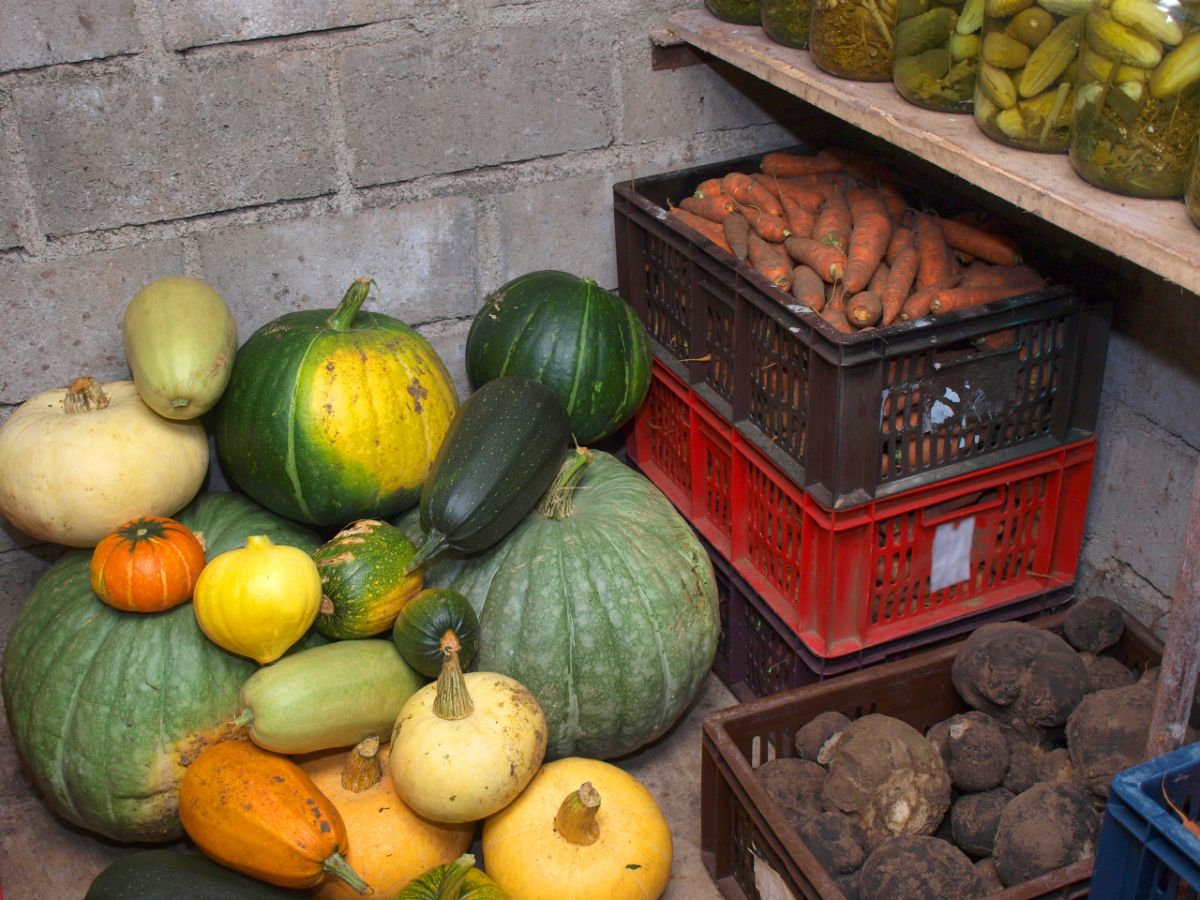 Root cellars can be made in different ways with different materials. If you're lucky, you may already have the space for a root cellar in your basement, but you can also create root cellars outdoors in a barrel or garbage bin. But regardless of how you build your root cellar, if you want your produce to last for months and months, it's important to regularly monitor the environment in your root cellar.
When you're growing produce in the garden, you know you need to balance how much light and moisture your plants receive in order to get a good crop of fruits and veggies. But if you want to keep produce fresh in a root cellar, you'll still need to continue to keep light and moisture levels in check. Too much or too little moisture or light can damage vegetables and other produce, regardless of whether they're in your garden or in your root cellar!
While there are many add-ons that you can build into your root cellar to make it more handy and aesthetically pleasing, below are some of the essential elements you'll need to include in root cellar spaces. Shelves and containers can be omitted if you have a very small root cellar, but light, humidity, temperature, and ventilation should always be factored into any root cellar design.
Light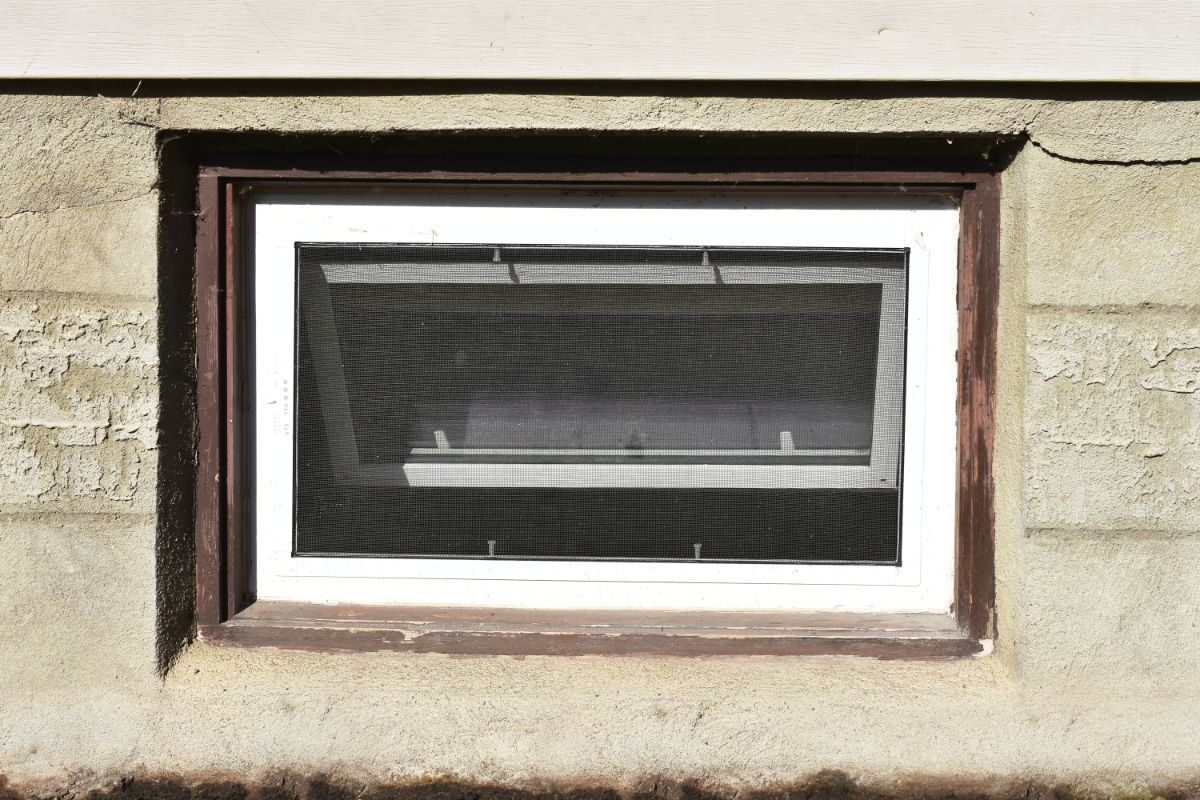 Vegetables and fruiting plants won't grow without lots of light, but too much light in a root cellar is not a good thing. While it's perfectly fine to install an overhead light in a root cellar to help you monitor your food storage bins and navigate around your space, you'll want to turn overhead lights off when they're not in use. Leaving lights on for too long in a root cellar will waste electricity, but more than that, excess light can spoil food and canned goods, too.
If you've ever grown potatoes, you've probably noticed that potato skins turn green when they're kept in bright light. This isn't just unsightly, though… it's also toxic! That's because green potatoes contain high levels of solanine, which potato tubers produce when they're exposed to too much light.
Green potatoes mostly occur in gardens when gardeners forget to hill their tubers as they grow, but potatoes can also turn green in root cellars if lights are left on. Excess lighting can also cause some vegetables to sprout, and it may even blanch the colors and degrade the nutrients in canned goods stored in glass canning jars.
Turning off overhead lights when they're not in use or installing a timer on lighting systems is one way to keep excess lighting in check. But you'll also want to double-check any windows in your root cellar to see if they're letting in too much light. If they are, you may want to cover them up with some lightweight fabric, a piece of cardboard, or some scraps of burlap.
If you don't want to cover up your windows, you can also lower light levels by draping burlap fabric over light-sensitive produce, like potatoes. This will help block out some of the light, but burlap is also lightweight enough to allow airflow, so you won't need to worry about it smothering your produce.
Humidity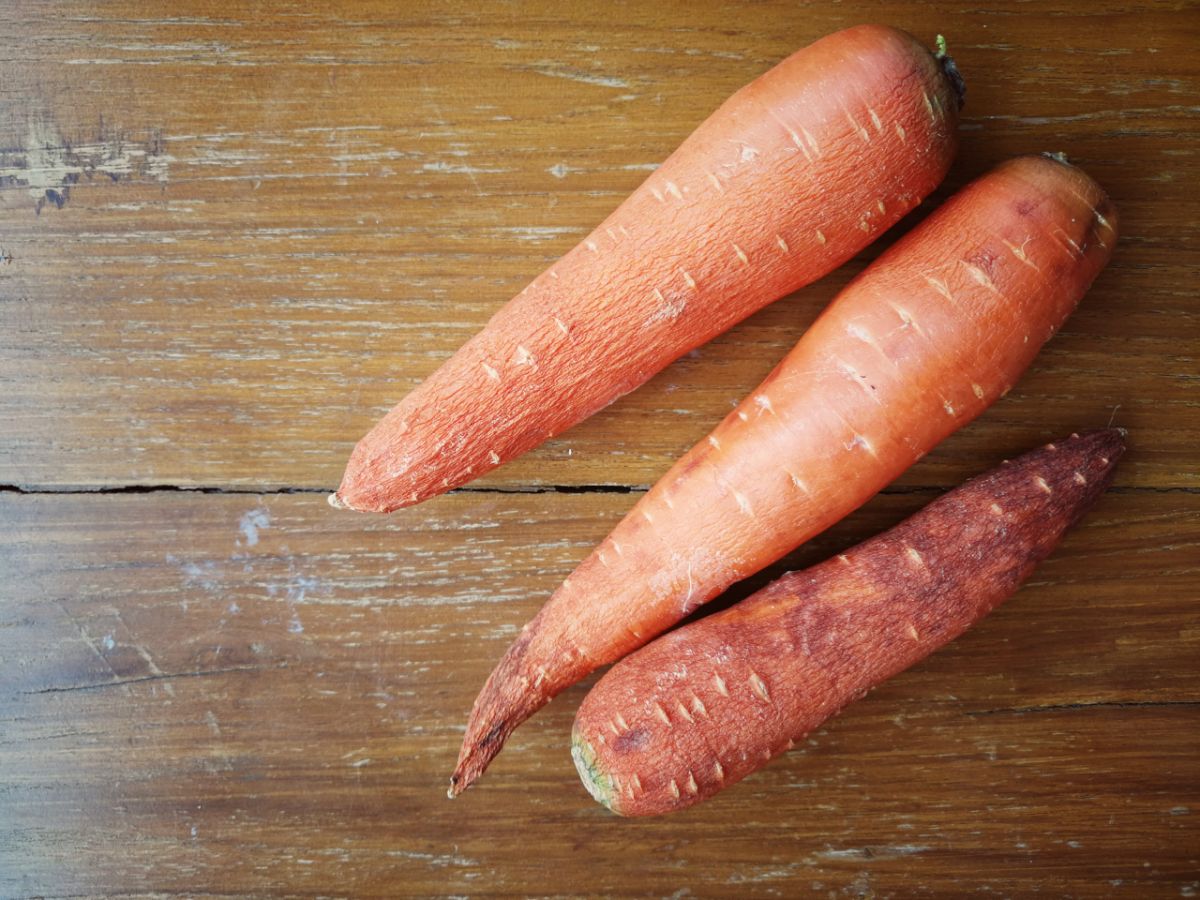 Humidity can be the best friend or worst enemy of produce stored in a root cellar. Too much humidity can promote rot, while too little humidity will cause vegetables and fruit to dry out quickly and become wrinkly and unpleasant to eat. So, if you want to keep food fresh for as long as possible in your root cellar, it's important to find that perfect humidity balance.
For most foods, root cellars should remain at between 80 to 95% humidity throughout the winter, although onions and garlic can be kept in drier conditions. In order to ensure humidity levels stay in the right range, consider investing in a hygrometer. These handy devices will monitor humidity levels in your root cellar and let you know if anything needs to be adjusted.
Floors made of packed earth or gravel tend to work best in root cellars as they keep humidity levels high. These flooring options are particularly recommended for small outdoor root cellars and root cellar pits. However, if you want to keep a root cellar in your basement and you have concrete flooring, that can also work, although your produce may stay a bit drier.
If you're struggling to boost humidity in your root cellar, you may want to keep certain fruits and vegetables in perforated plastic. Another option is to lay out pebble trays to increase humidity, although these products can sometimes promote mold growth. Humidifiers can also be used in some root cellars, but if your goal is to cut electricity consumption, you may want to skip humidifiers entirely!
Despite our best efforts, produce can still dry out in an arid root cellar. If this occurs and you notice that your root veggies are getting a bit wrinkly, you may want to use a technique employed by grocery stores and mist your produce daily with a bit of water. Don't overdo it, though -- too much moisture will cause rot!
Temperature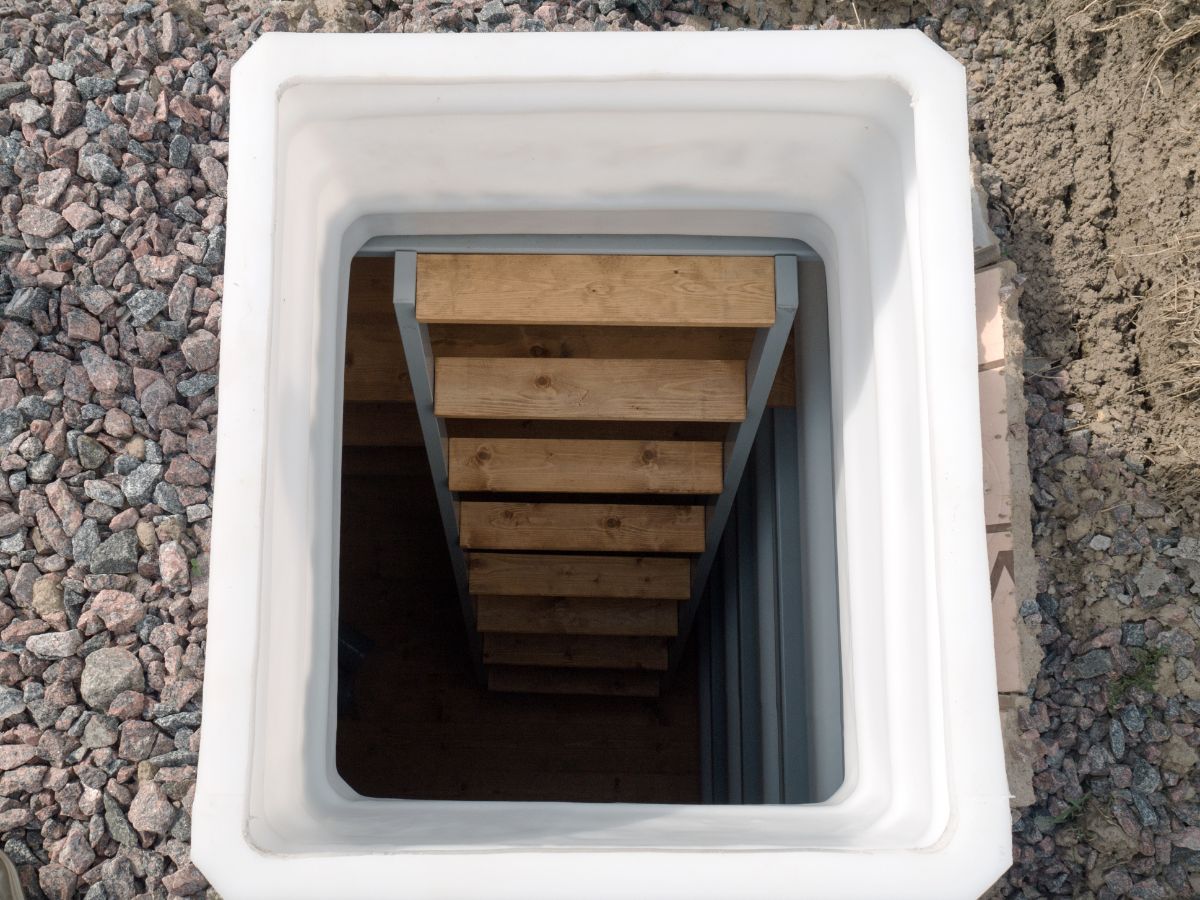 Temperature-wise, the goal of root cellars is two-fold: you want to keep produce cool so it lasts longer, but you don't want to allow produce to get so cold that it freezes! Burying root cellars deep in the earth can help moderate temperatures naturally, but you'll still want to invest in a thermometer to make sure your root cellar stays in the right temperature range throughout the year.
Complete temperature stability in the earth typically occurs at a depth of about 10', although temperatures are relatively stable at around 4' deep. If you live in a cold area and want your root cellar to stay in the right temperature range and not freeze, digging your cellar to the right depth will do the trick. Ideally, you'll want your root cellar to stay at between 32 to 40F throughout the year.
Adding ventilation to your root cellar can also moderate temperature fluctuations. However, if you're installing ventilation like a PVC pipe in an outdoor root cellar, make sure you angle your venting pipe so that rain and snow won't creep in. It's also wise to cover any ventilation pipes up with fine mesh screening to keep critters out!
Ventilation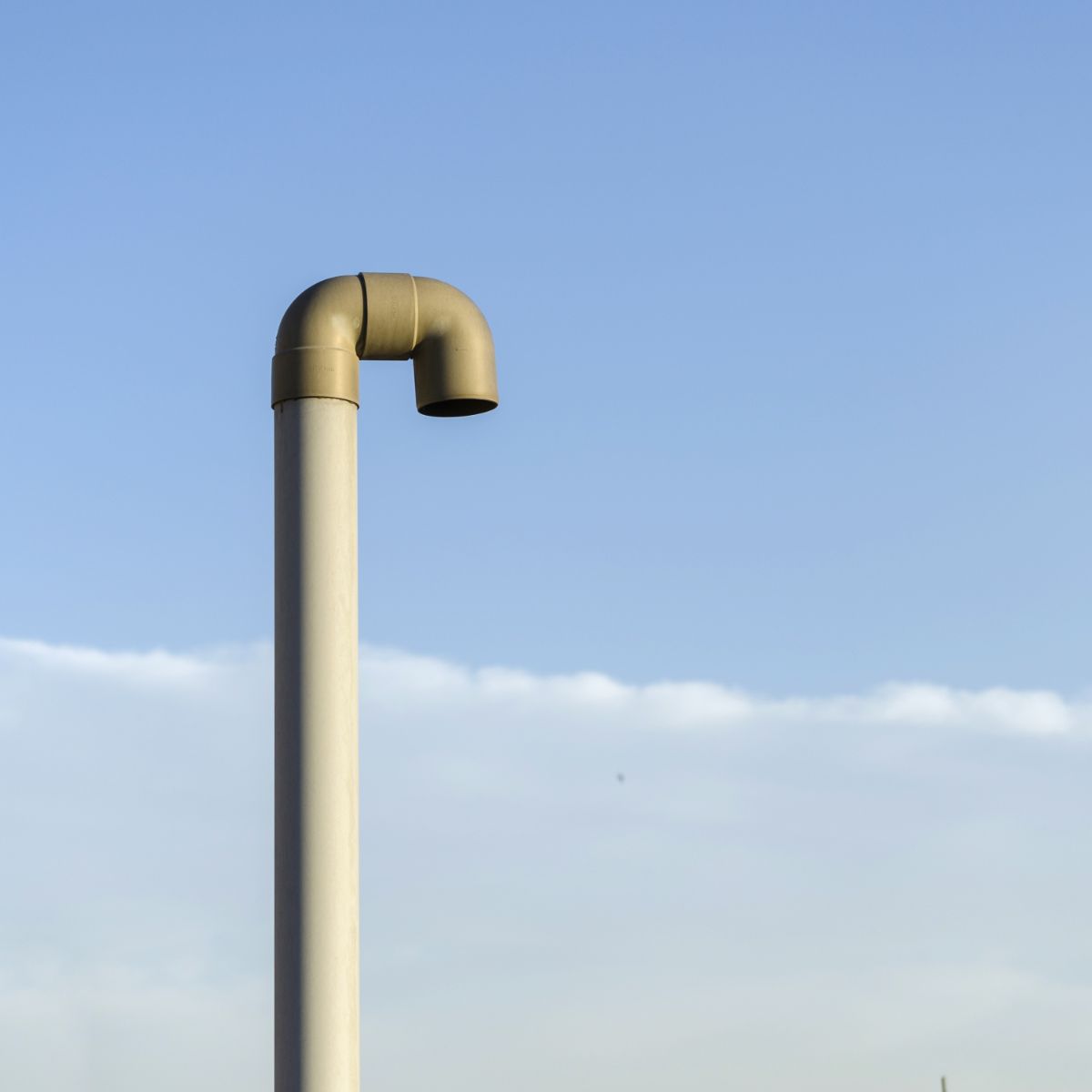 The airflow keeps mold and mildew from developing in garden beds… but air circulation is no less important in a root cellar! Foods placed too closely together or stored in airtight containers are likely to mold, while shelves that inhibit airflow can cause mildew as well. Not to mention, some foods will also release ethylene gas, which will speed up ripening and rot in cramped root cellar spaces.
Large and spacious root cellars may be well-ventilated on their own, but small outdoor barrel cellars and similar structures may need added ventilation. Often, PVC piping is used to boost airflow and regulate ethylene gas in small cellars, while windows are used to ventilate larger storage spaces. Just remember to cover up any windows that are near your produce so they don't let in too much light.
Beyond windows and vents, spacing storage shelves at least 1 to 3" away from the wall will also help air to flow more easily around your cellar. And don't forget to use ventilated boxes and crates so moisture and ethylene gas won't get trapped around your food!
Shelves and containers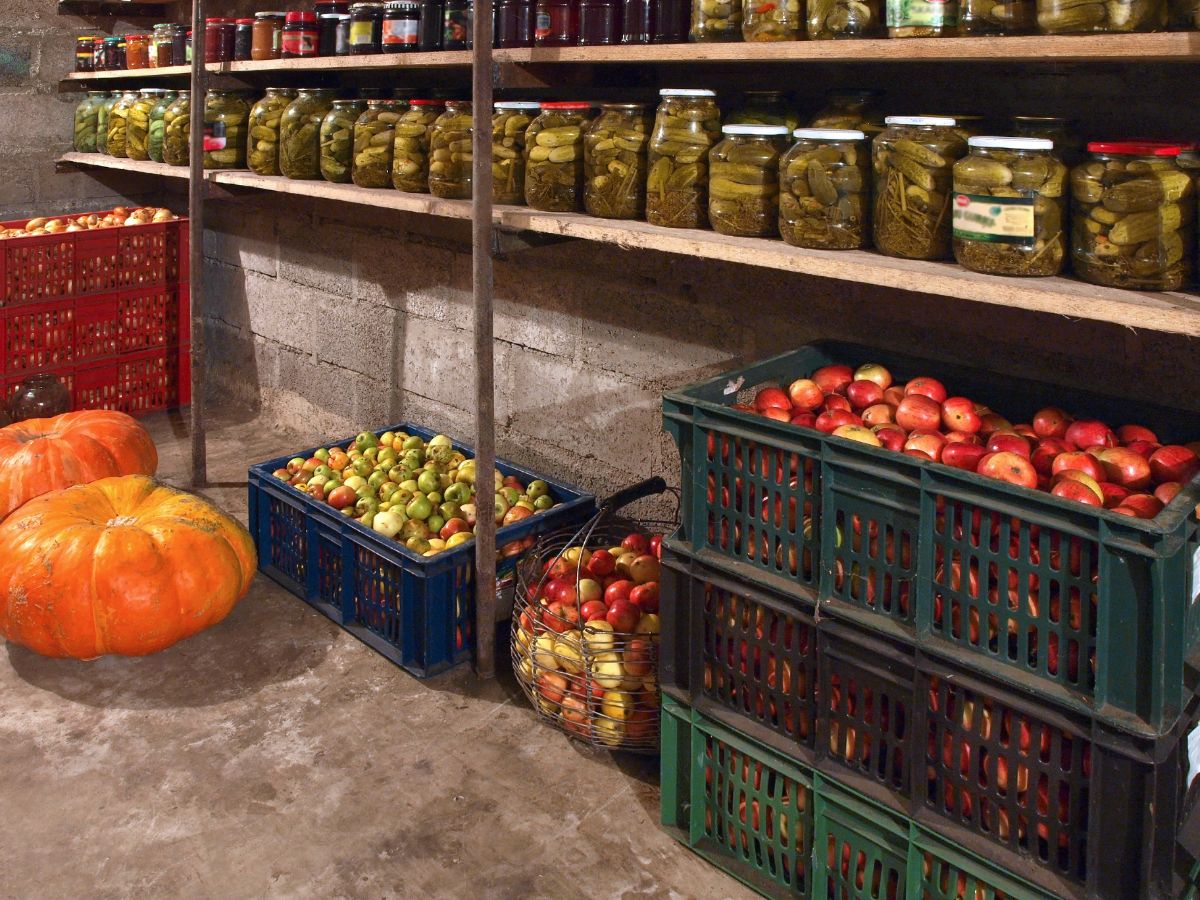 Wood shelves are the best choices for root cellars as wood doesn't conduct heat the way that metal does. A ledger board is one inexpensive option, but you can also use old scrap wood pieces to construct your root cellar storage shelves. However, it's best to stay away from any treated lumber as these materials may leach into your produce during storage.
Sturdy cardboard boxes with ventilation holes and wooden or plastic crates can also be used to store vegetables, like pie pumpkins, winter squash, and onions. But ethylene-producing foods, like apples and pears, may need to be individually wrapped in newspaper before they're put away. Root vegetables, like carrots and parsnips, also store best in moist sand, so you may need to invest in some large containers or buckets that are capable of holding both your food crops and plenty of sand or another appropriate substrate.
4 types of root cellars for the home grower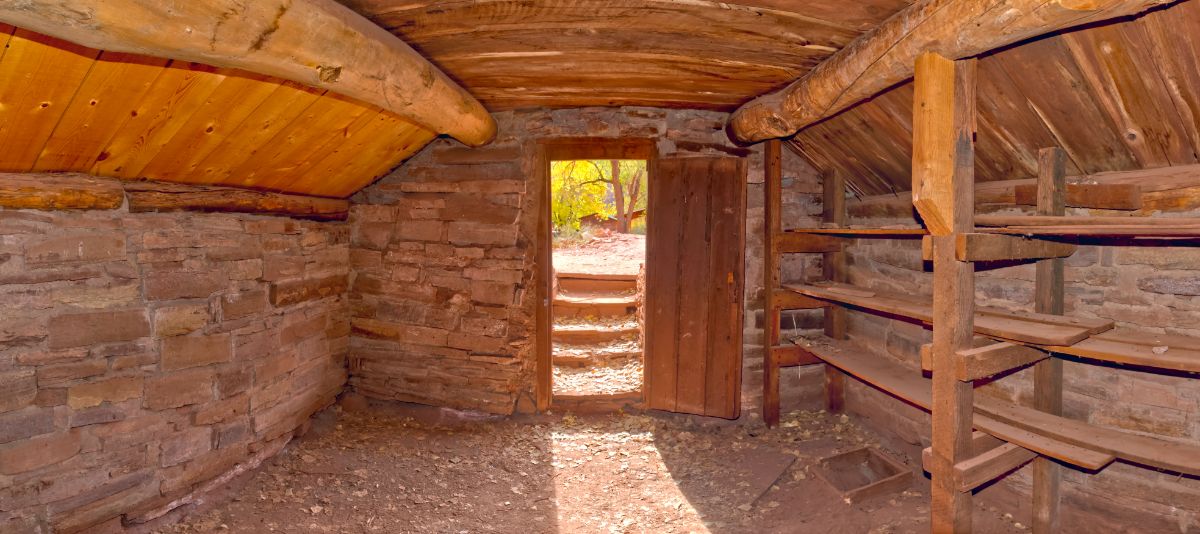 Root cellars can be worked into existing homes, or they can be added to new construction. But if you don't want to include a root cellar in your house, you can also build a DIY root cellar in your garden by excavating a hole or sinking a barrel into the earth. While there are other root cellar options available, below are four of the most common types of root cellars you may want to consider adding to your own property.
1. Basement root cellar.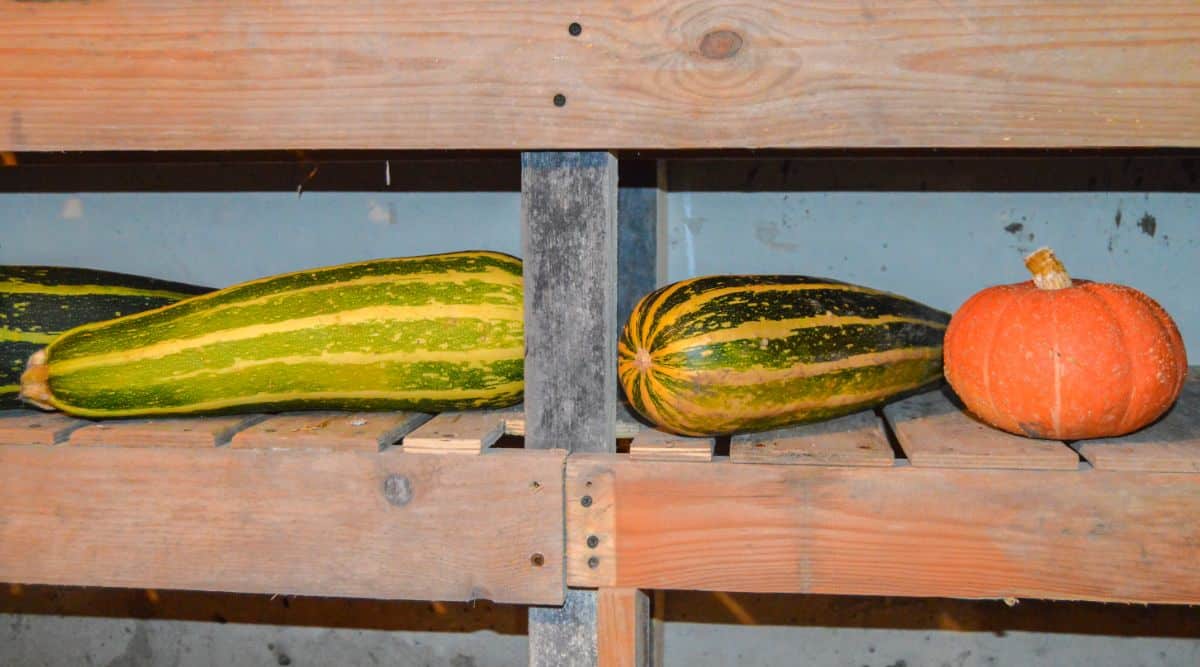 Basement root cellars are arguably the most convenient root cellars around. Older homes may already have root cellars installed, but root cellars can be added to new homes, too. One of the perks of basement root cellars is that they're super easy to access… especially if you have an indoor staircase leading to your basement!
Basements with dirt or gravel floors and no heating are perfect for root cellars, but you can also build a root cellar into a more modern basement. However, modern basements may need extra insulation added around exterior walls and piping to keep heat out, and you may need to add a humidifier or pebble trays if your basement is often dry. Simple wood shelves can add tons of extra storage to basement root cellars too, while sizeable produce like pumpkins can be kept in large wood or plastic crates.
2. Outdoor cellar.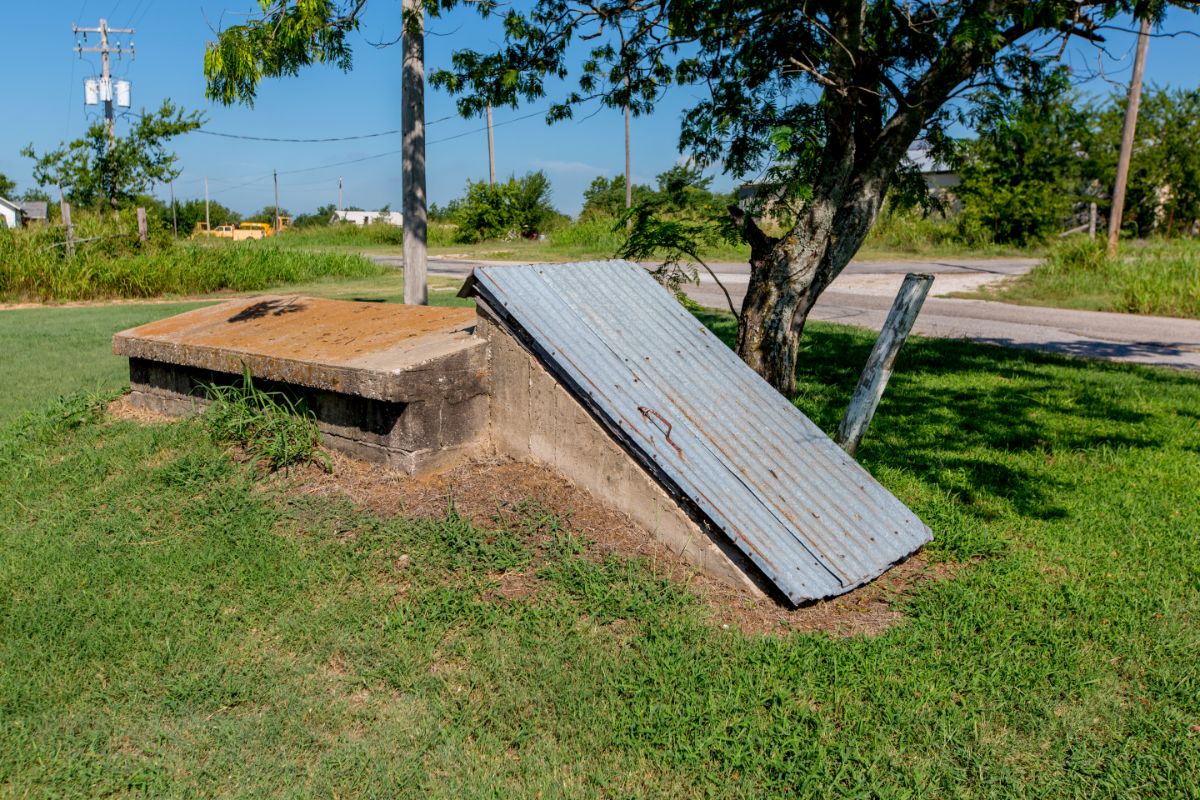 Outdoor cellars may take a bit more effort to construct than adapting a basement root cellar, but they can work just as well as other root cellar options. On top of that, outdoor cellars are often cheaper to build, but you will want to take some precautions when creating them. If you're digging basement cellars yourself, be sure to follow proper safety protocols so you don't accidentally cause soil to collapse and cave in!
Outdoor cellars can be dug into hillsides, or they can be built straight down into the earth. Soil temperatures become more moderate at about 4' deep, but if you want your cellar to be completely temperature-regulated and freeze-proof, you may want to dig your cellar 10' deep instead. If you don't want to dig your own root cellar, you may also be able to adapt other outdoor structures for food storage, such as old tornado shelters.
Outdoor cellars are sometimes called hole-in-the-ground cellars, and they work best in sandy and well-draining soil. These cellars should not be dug in areas where water tables are high or where septic tanks are installed. It's also best to dig cellar holes with flared walls to reduce the chances of cave-ins and then cover shelter holes with easy-to-lift lids so they are more accessible.
3. Buried barrel root cellar.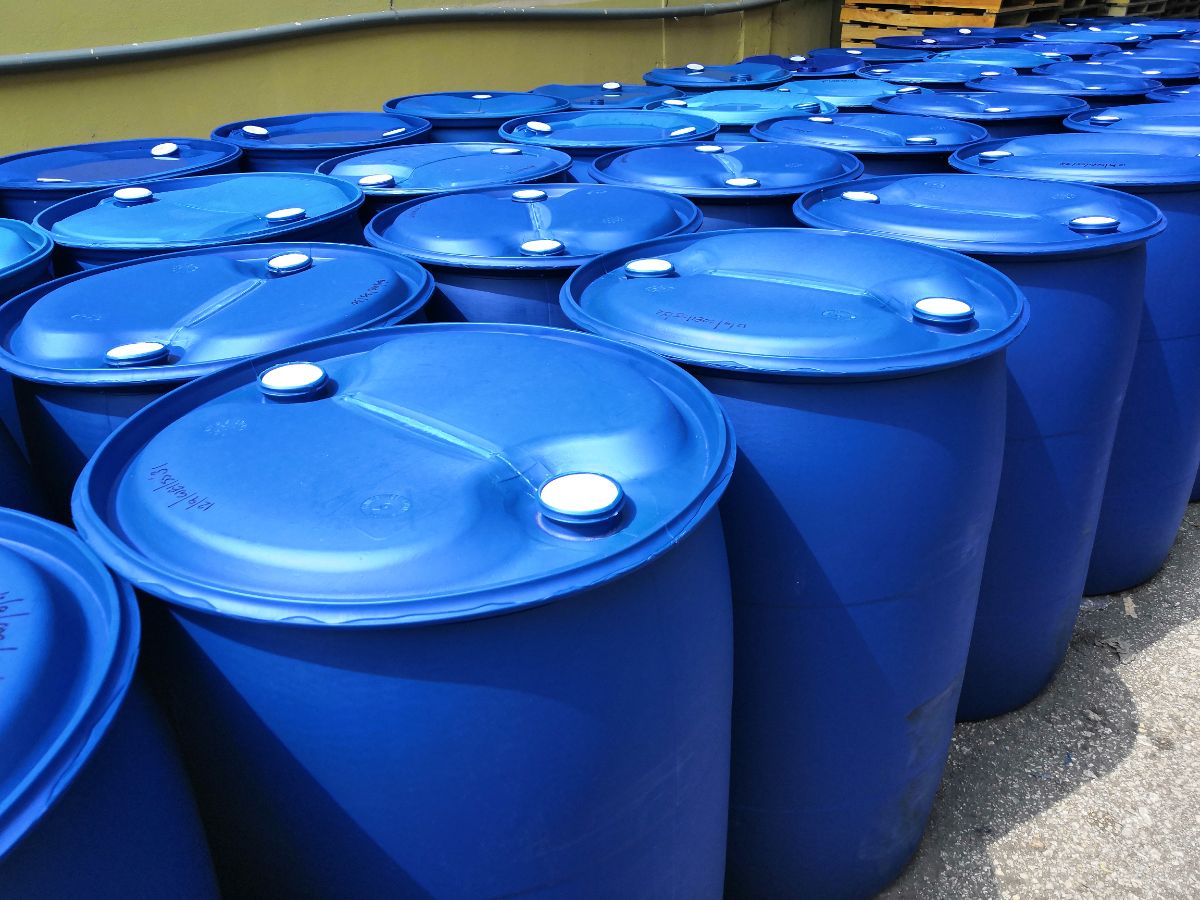 The best root cellar option for small spaces, barrel root cellars are super simple to construct. Just dig a deep hole, sink a food-safe plastic barrel or trash can into the hole, and backfill the empty space with soil. After construction, the lid of your root cellar barrel should sit about 4" above the soil line, and you'll want to heap some soil around the exterior of the root cellar to add extra insulation.
Root vegetables are stored best in barrel root cellars since these spaces aren't particularly large. Adding straw to the inside of the barrel will help protect your produce, but it's also a good idea to place a straw bale or two on top of the barrel after you shut the lid, as the straw will provide extra insulation during winter. Depending on the foods you're storing in your barrel, you may also want to install a PVC ventilation pipe into the lid of your barrel to let out extra moisture and ethylene gas.
4. "Root cellaring" in the garden.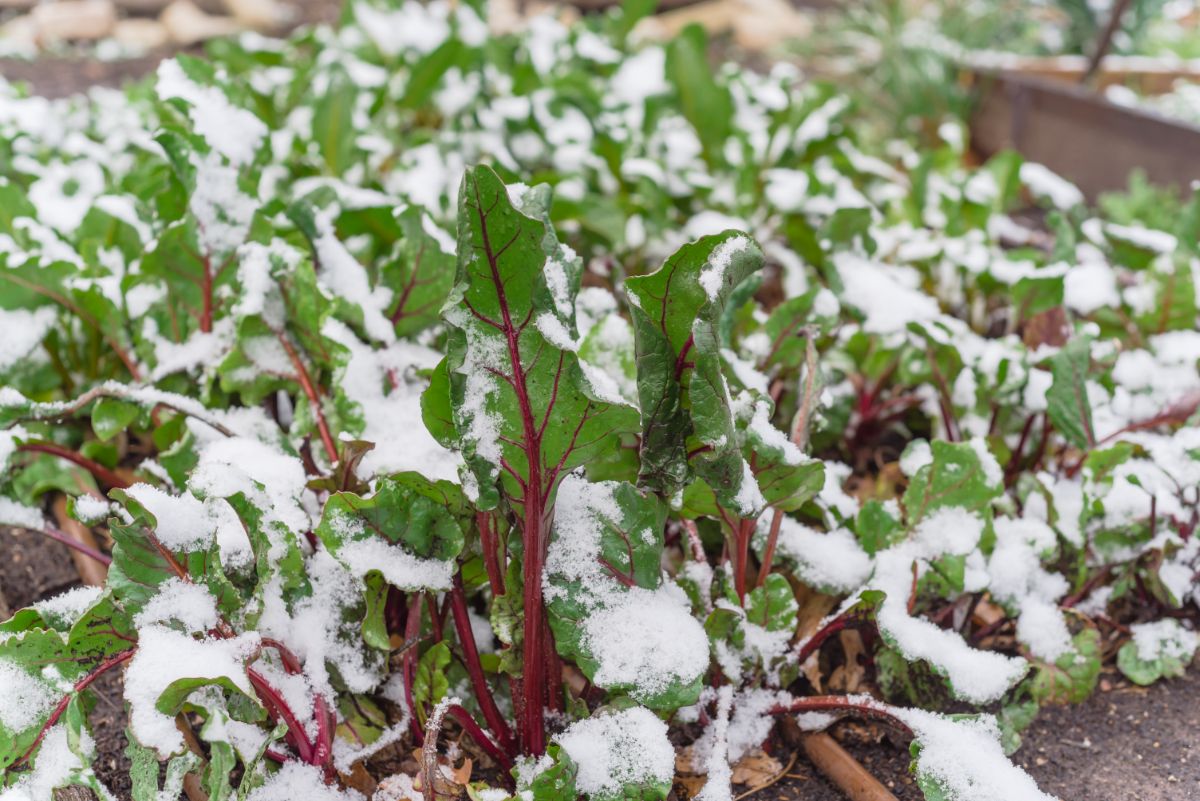 "Root cellaring" in the garden isn't a true root cellar, but it is a useful gardening technique if you want to keep produce fresh, but you don't want to build a dedicated storage cellar. Root crops can often be overwintered outdoors in areas with mild climates, and then they can be harvested as needed throughout the winter months. Just add extra straw mulch on top of your crops to keep them from freezing solid.
While root cellaring in the garden is a smart way to utilize space and extend your growing season, this gardening technique doesn't work with all food crops, and it isn't ideal for areas with severely cold winters. If you live in a frigid area where winters are harsh, root cellaring in your basement or in an outdoor cellar is a better idea.
What else can be stored in root cellars?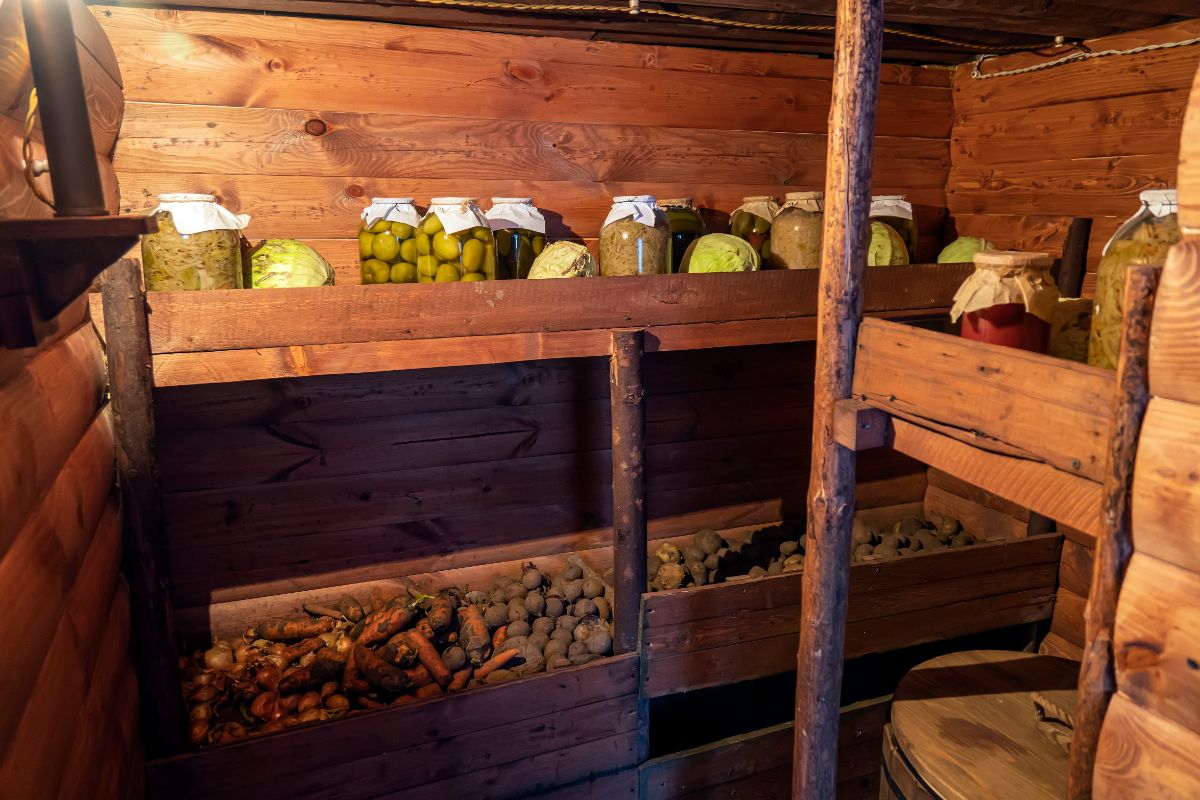 Beyond homegrown produce, many other edible items can also be kept cool in root cellars. In fact, these structures can sometimes function as a type of wine cellar! If you're looking for more ways to put your root cellar to good use, some of the most popular items to keep in these structures include:
Wine, beer, and other alcoholic beverages – even homemade ones!
Sauerkraut and other home canned goods.
Cold-sensitive plants in a state of dormancy.
And cold-sensitive bulbs, tubers, and rhizomes… like dahlias!
Summary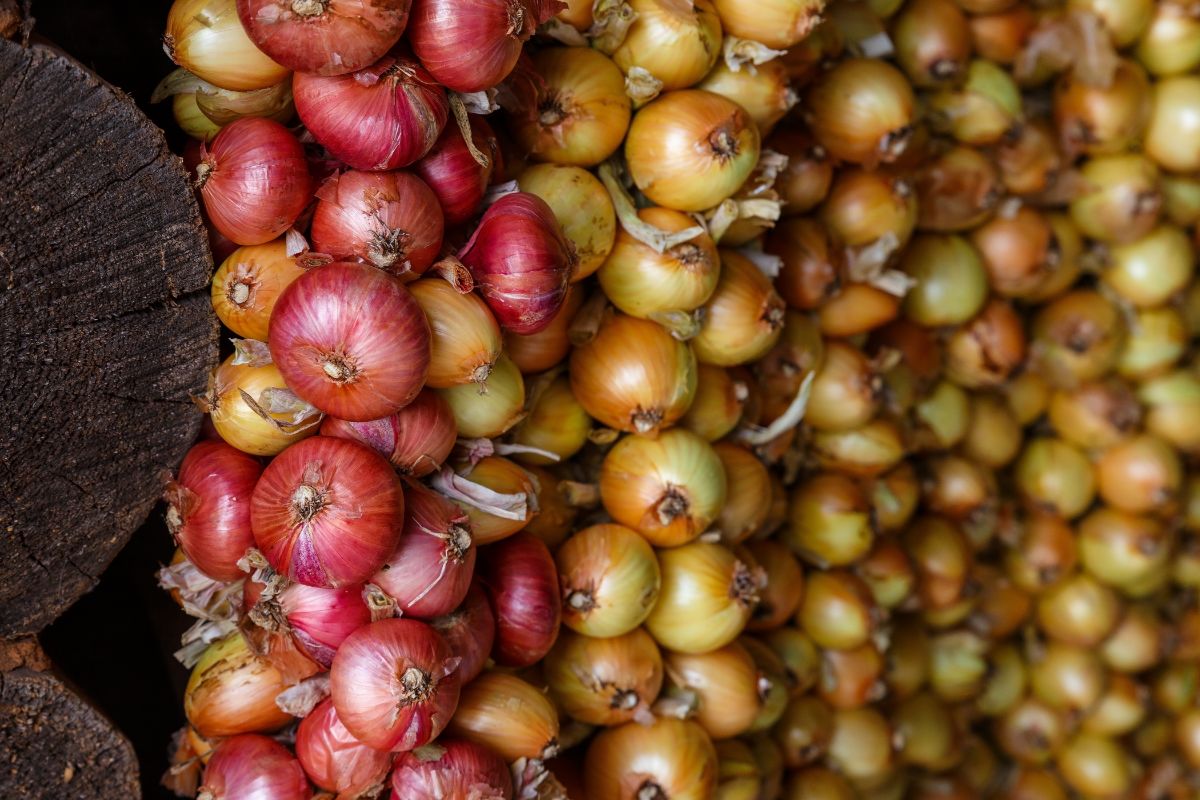 Canning, dehydrating, pickling, and freezing homegrown produce are all effective ways to preserve your vegetables and fruit through the winter. But if you prefer to work with whole produce or you don't want to tangle with pricy fermentation and canning equipment, root cellaring and cold storage can be an even better and more cost-effective food storage option.
Root cellars can be very inexpensive to make, but they hold tons of produce, and they are the best way to store many food crops throughout the year. Best of all, root cellars require no electricity, and since foods are stored whole, you can prepare your stored produce in any way you like… even in winter!
We hope you liked this exploration into the wonderful world of root cellaring. But if you want to learn even more, be sure to check out our guide on how to store winter squash in a root cellar!