Most houseplants are tropical plants that love heat and humidity. However, it can be hard to maintain adequate humidity levels indoors, especially in winter when heating units are running, and fireplaces are blazing.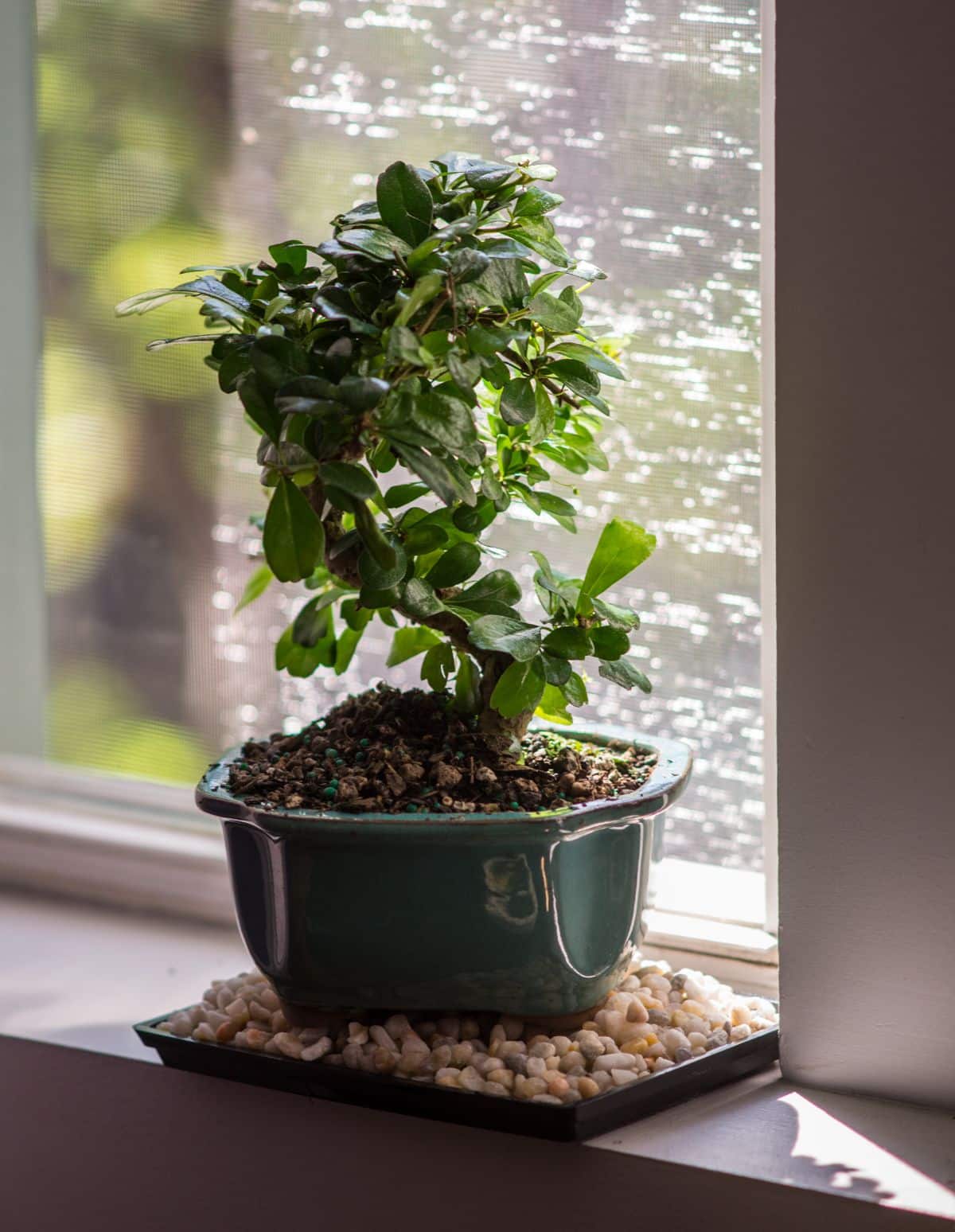 Low humidity can cause a number of issues in houseplants. Dry environments can promote leaf yellowing or browning, particularly around leaf margins. Low humidity can also cause wilting, leaf drop, and even plant death.
High humidity-loving plants, like ferns and polka dot plants, can be extremely susceptible to low humidity levels and definitely need a moisture boost when grown indoors.
Humidifiers can help, but they can be costly to run. Hand misting your plants is another option; however, to raise humidity levels enough, you usually need to mist your plants 3 times a day… or more. That's a lot of mist!
Thankfully, there's an easier solution: pebble trays. These electricity-free trays are super simple to make and budget-friendly too. And, of course, they're one of the best solutions for increasing humidity around your houseplants.
Read on for an easy guide on creating your own houseplant pebble trays!
Jump to:
How to create your own pebble tray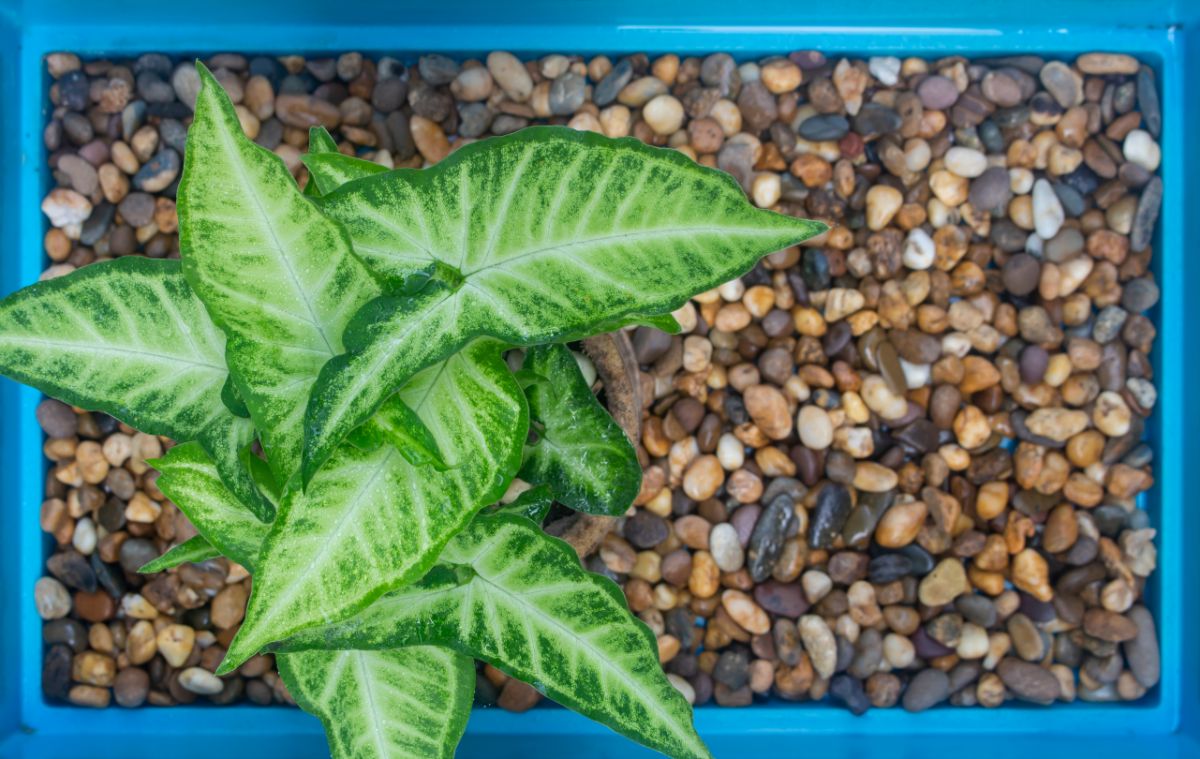 Most homes have an average humidity level of between 30 and 40%, while tropical houseplants often prefer humidity levels of 50% or higher. Pebble trays are one of the easiest ways to up humidity levels without relying on electricity. They also require a lot less effort than hand misting!
Creating your own pebble tray is very easy, too and just involves a few basic steps.
1. Choose your tray.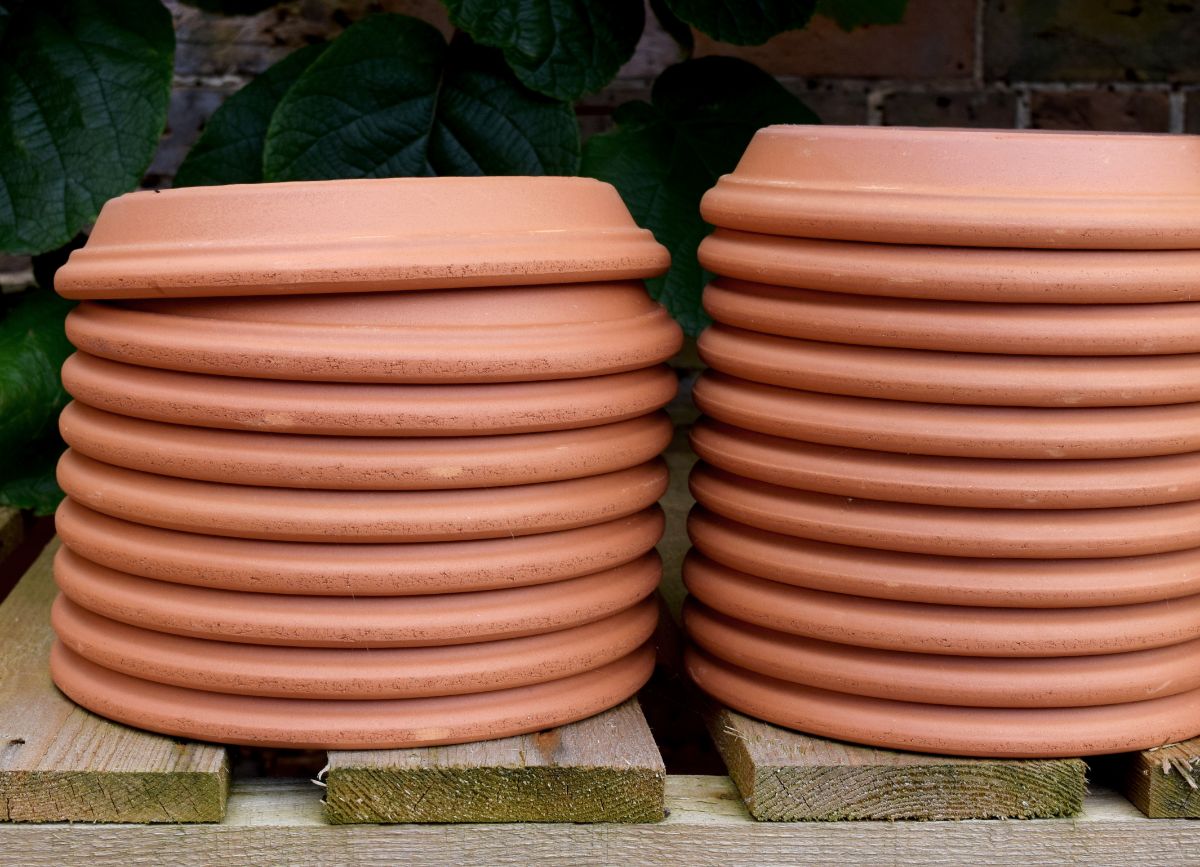 Any shallow tray or saucer will work well for your pebble tray. One basic solution is to use a large terracotta plant saucer, but you can also go eco-friendly and upcycle an old pie tin or plastic takeaway container.
For more aesthetic options, there are plenty of adorable trays to choose online as well. Just look for a container that is at least several inches wider than the diameter of your plant pot and at least 1 to 2" inches deep. You'll also want to choose a material that won't leak so you don't ruin any surface you place your pebble tray on!
These long, rectangular terracotta trays by the Novelty Store would make charming pebble trays for your houseplants. While this footed tray by Calibonsai offers a sleek and minimal look that's hard to resist.
2. Add your pebbles.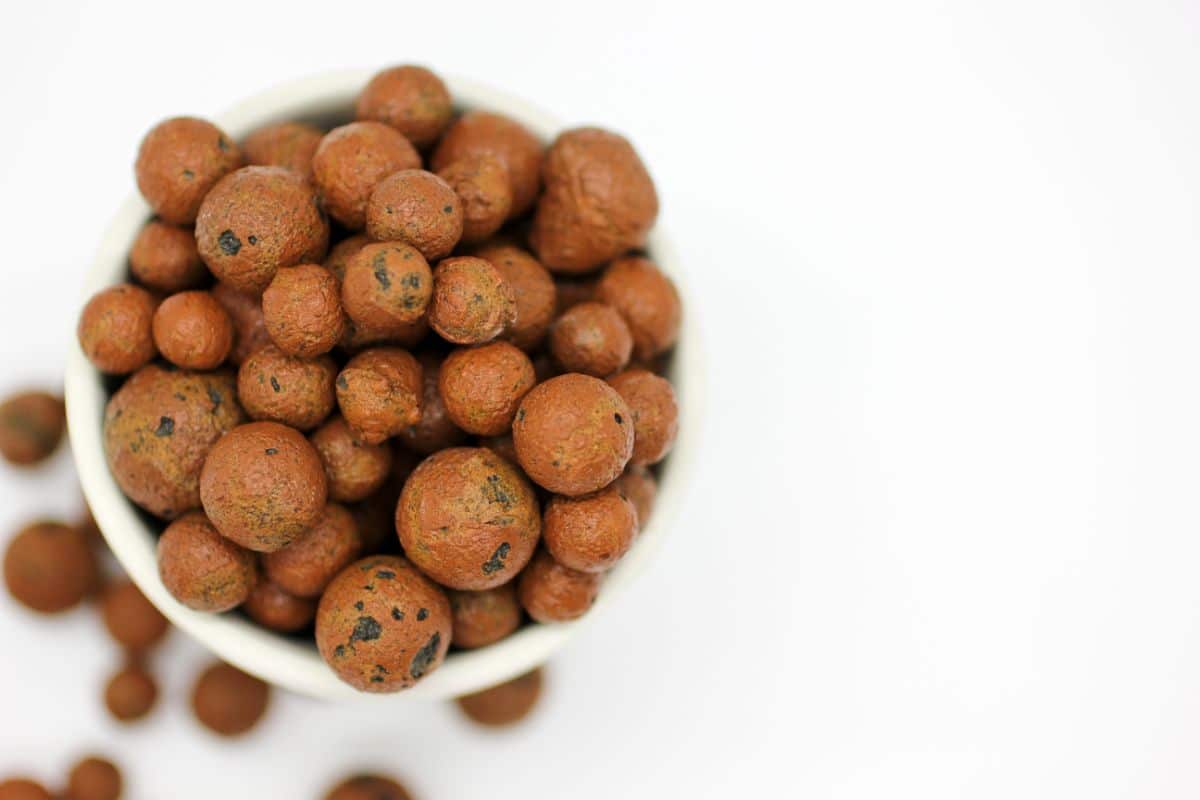 Next, you'll want to fill up your pebble tray with… pebbles! You can use gravel or pebbles you find outdoors, or you can purchase more colorful or ornamental options.
If you choose to hunt for your own pebbles in nature, look for pebbles that are relatively similar in size and small enough to fit easily inside your tray. Be sure to rinse your pebbles well before use so you don't accidentally track dirt into your houseplant setup.
Alternatively, for storebought options, pebbles, pea gravel, glass gems, bonsai gravel, polished river rocks, glass marbles, and aquarium gravel are all good choices.
LECA pebbles, and other clay pebble brands, are commonly used in hydroponics, but they work well for pebble trays too. Even better, their earthy, natural look makes a fine complement to any potted plant, and they blend well with terracotta pots as well.
3. Pour your water.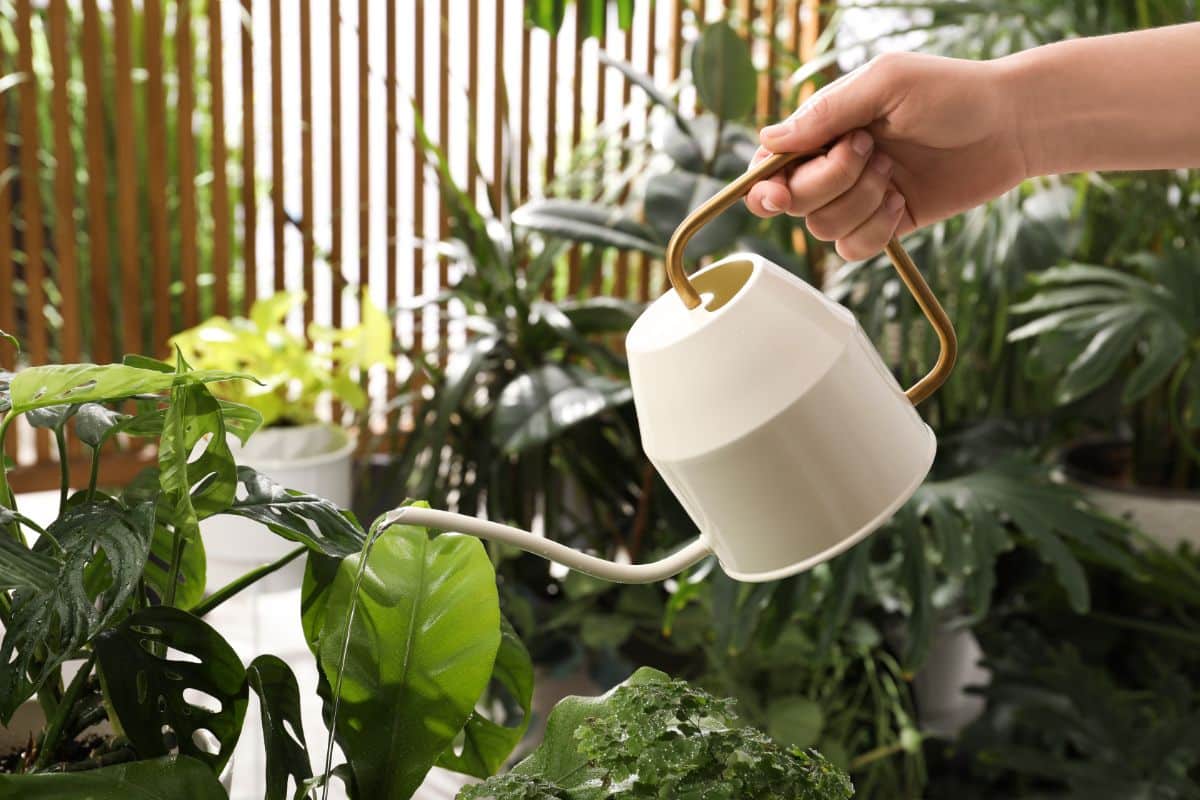 Once your pebble tray is assembled, it's time to add your water! Tap water is just fine for your pebble tray.
Simply pour your water into your tray so that the water line is just below the top of your pebbles. Any higher and your plant may be sitting in water, which can cause waterlogged soil and root rot.
4. Place your plant.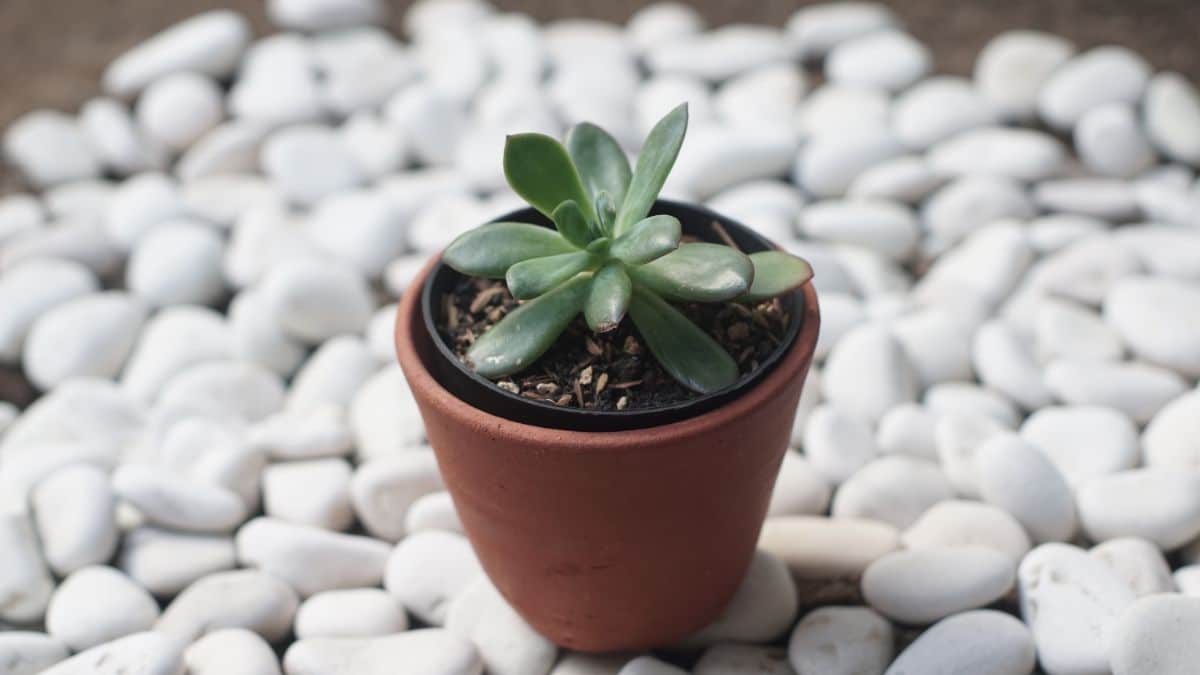 After you've added your water, just nestle your plant pot on top of your pebbles so that the pot's bottom is slightly elevated over the water line. If there's too much water in your tray, gently pour some off because you definitely don't want your pot to be submerged in water!
5. Maintaining your tray.
Your pebble tray is very low maintenance and doesn't need a lot of upkeep. Just refill the water as it evaporates, which can be as often as once a day or as infrequent as once every few weeks. Humidity rates vary throughout the year, so be sure to check your pebble tray often, so you know when it runs dry.
As needed, rinse your pebbles and tray out. This will help to keep unsightly mineral deposits or algae from building up in your pebble tray and will remove any dirt that accidentally sloshes out of your plant pot when watering.
Top plants that love pebble trays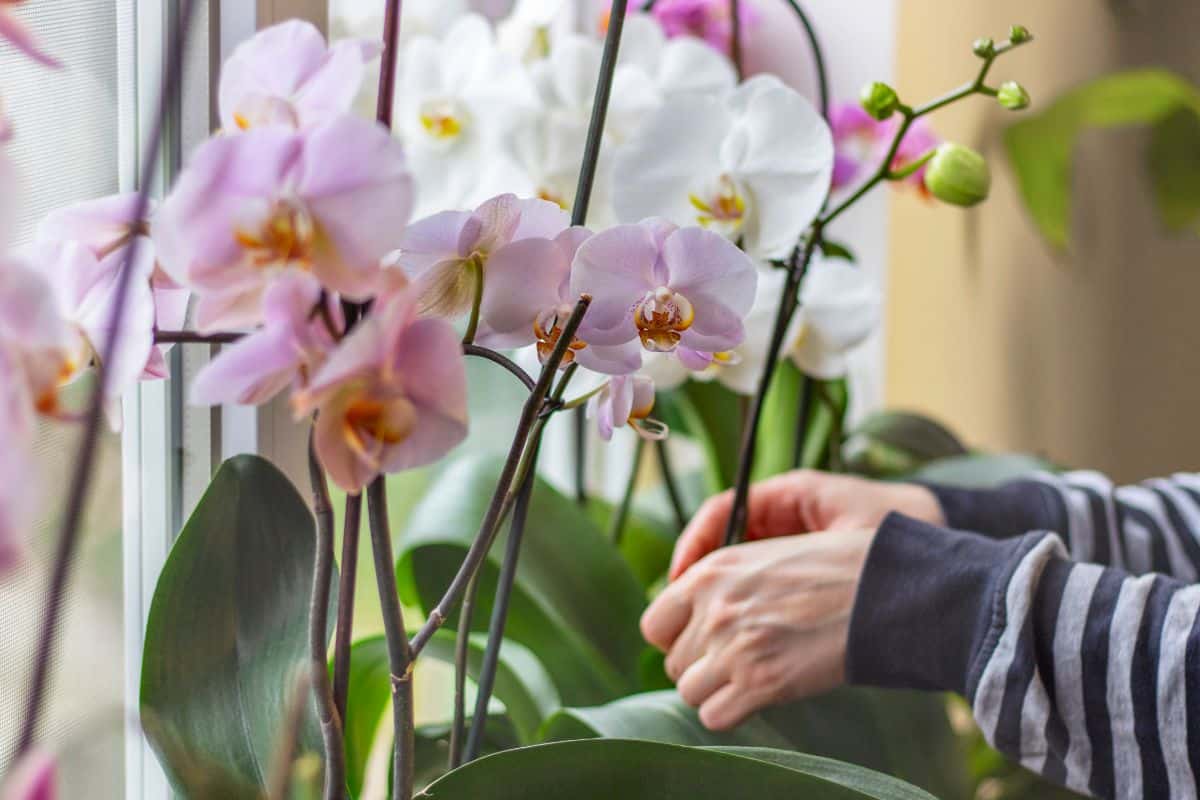 While most tropical plants can benefit from the addition of a pebble tray, these humidity-loving species are very difficult to grow without a bit of extra humidity. That makes them prime candidates for growing with pebble trays!
Ferns
Polka dot plants
Nerve plants
Creeping fig
Persian shield
Bromeliads
Carnivorous plants
Orchids
Frequently asked questions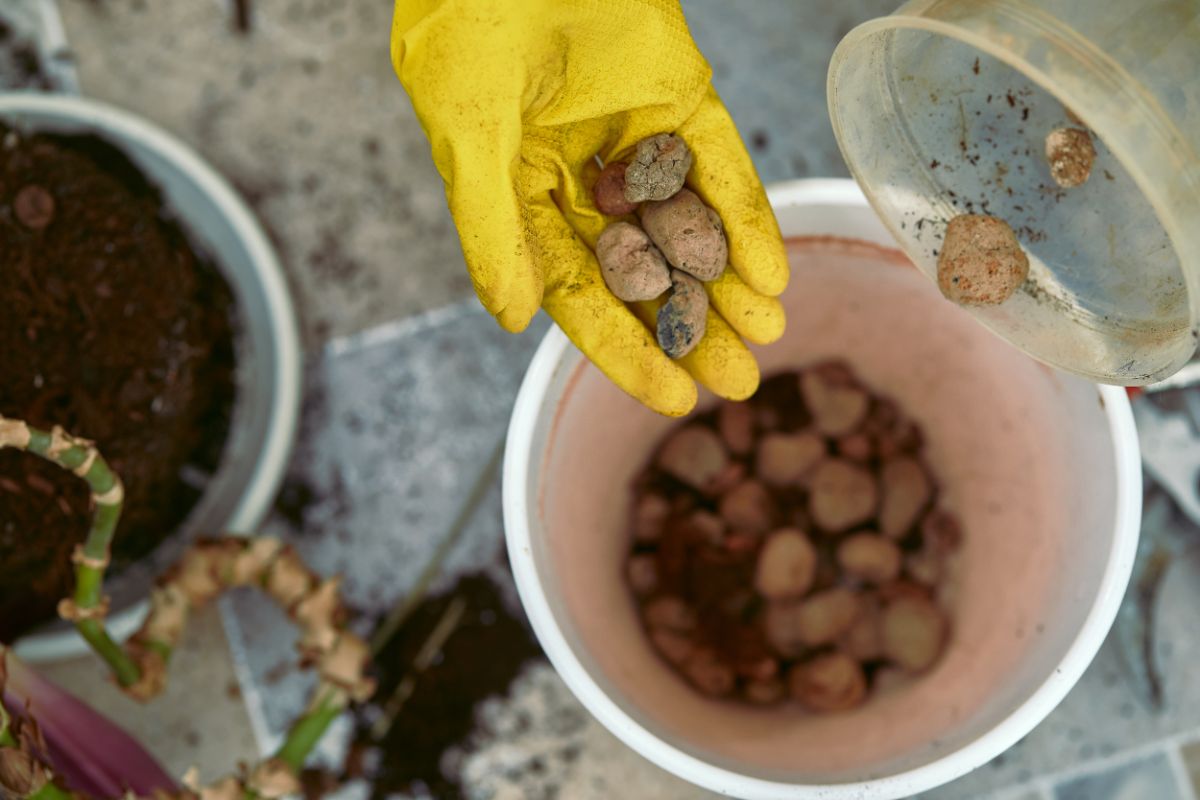 How does a pebble tray create humidity?
Pebble trays work via evaporation. As water evaporates from the pebble tray, it creates a little cloud of humidity around your plants. This can ward off crispy leaves and other issues caused by dry air.
Can you use any rocks for a pebble tray?
Pretty much any rock will work in a pebble tray; however, for more color and interest, you can use clay pebbles, glass marbles, small sea shells, or other small, water-resistant found objects.
Do pebble trays attract mosquitoes?
If kept outdoors, pebble trays can definitely attract mosquitoes as they contain standing water. For this reason, outdoor pebble trays should be emptied and cleaned regularly.
Which plants like pebble trays?
Most tropical plants will grow well with pebble trays, but humidity-loving species can be difficult to grow without one! Some of the top picks for plants to grow with pebble trays include ferns, bromeliads, and orchids, as well as herb plants grown indoors.
Summary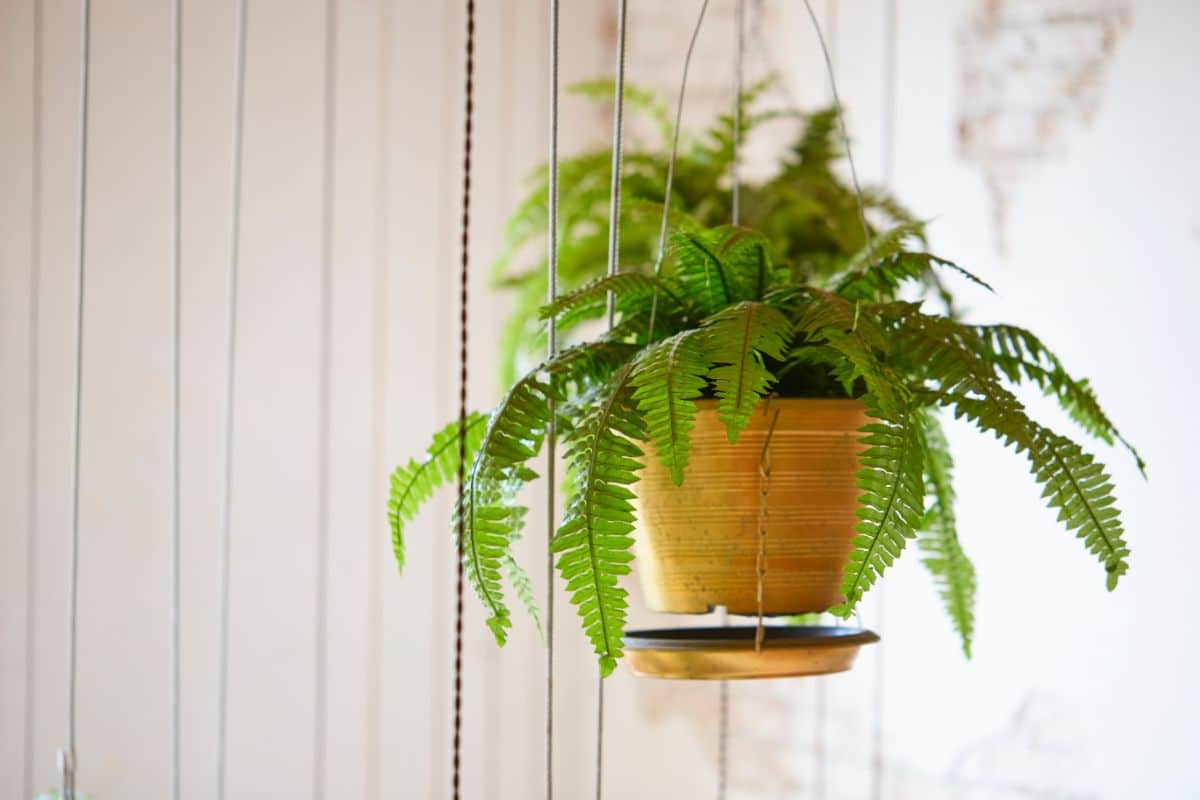 Pebble trays are very simple solutions for increasing humidity around your potted plants. Not only will they help your plants grow better, but they'll ensure that your plant's leaves are nice and green and never crispy!
While pebble trays are elegant in their simplicity, if you have a large houseplant collection, humidifiers are another good option for increasing indoor humidity levels around your plants. If you're interested in picking up a humidifier, check out this article on the best humidifiers for plants.