During the winter months, fireplaces, space heaters, and other heating elements can dramatically reduce humidity levels in your home. Although you may not notice it, the dry air can spell disaster for your houseplants, particularly if you keep humidity-loving tropicals.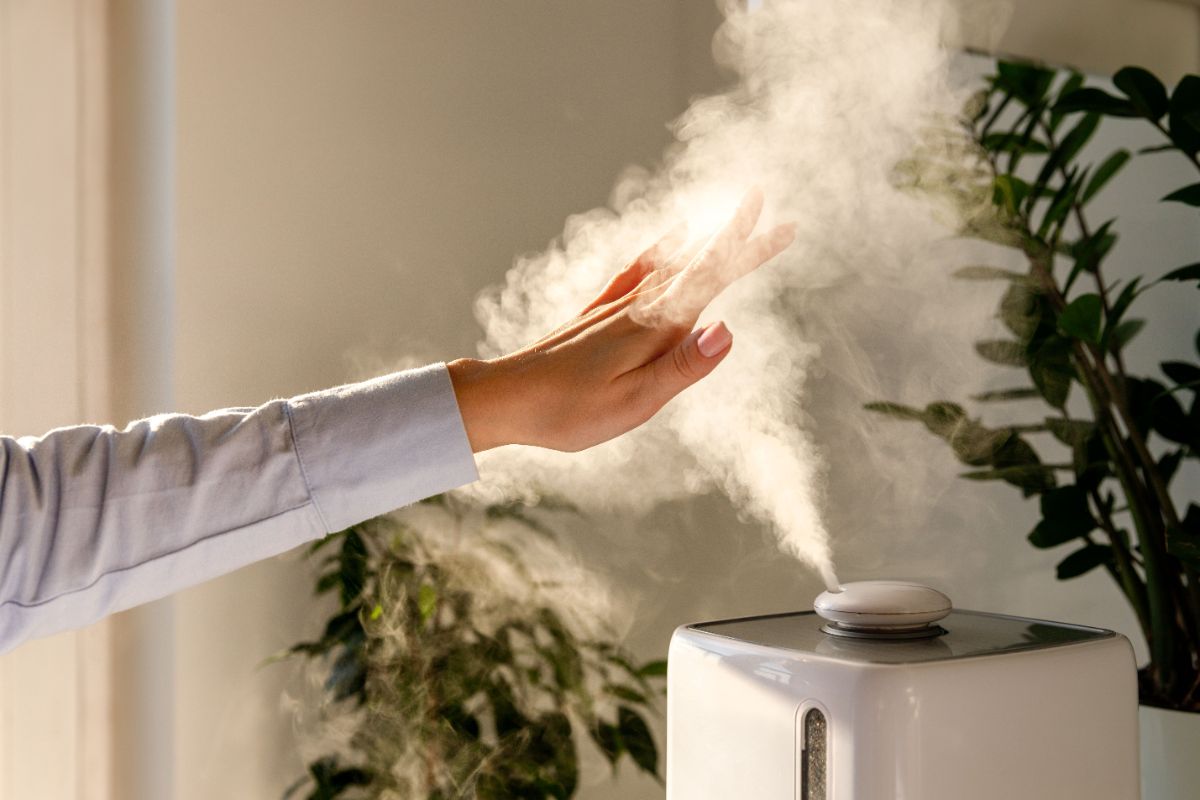 Adding a humidifier to your grow room or houseplant collection is an easy way to increase moisture levels around your plants and prevent crispy leaves and leaf drops. Below are some of the top picks for the best humidifiers to keep your houseplants happy all winter long. In fact, these humidifiers work so well you may want to use them in summer, too, to combat dry air from air conditioning units!
Jump to:
5 best humidifiers for growing healthier houseplants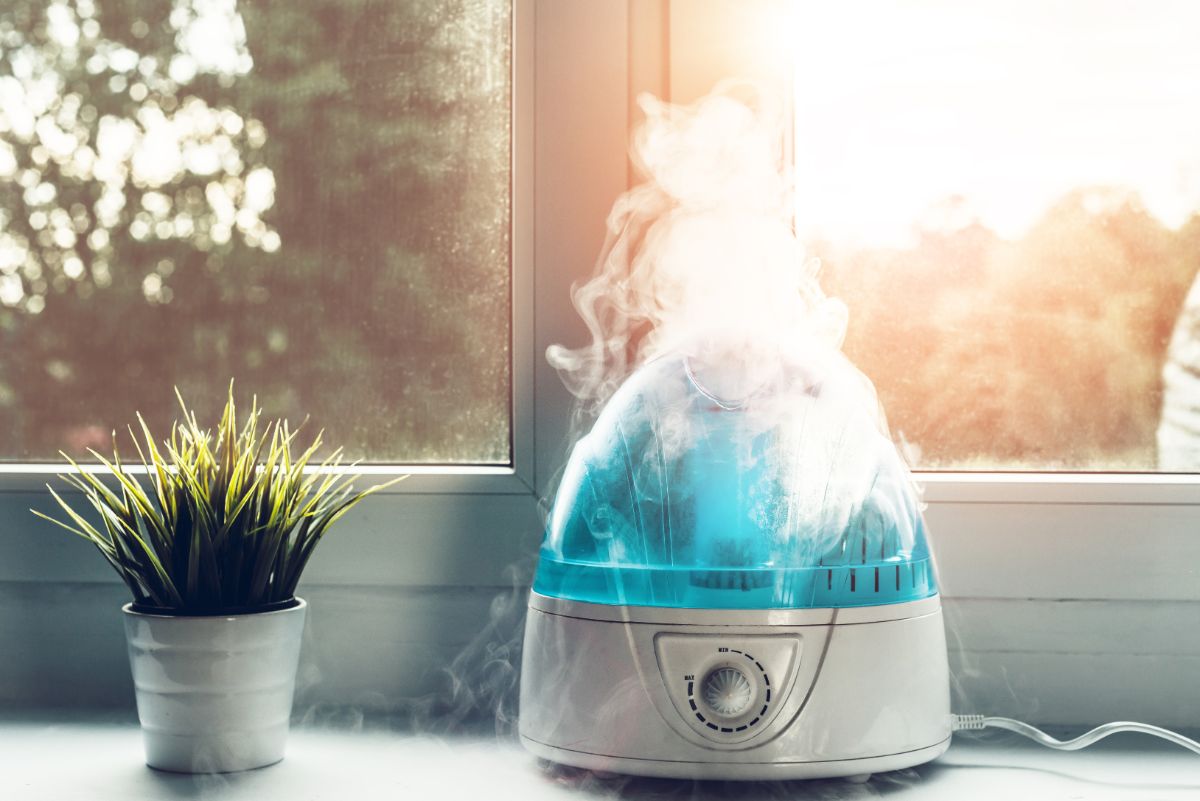 Although there are a number of excellent humidifiers on the market today, below are our top picks for humidifiers that work well for houseplants. We've included some good, all-purpose humidifiers, as well as an electricity-free option for anyone concerned about their carbon footprint. And, if you keep houseplants in your office, we've even included a mini humidifier that's perfect for small spaces!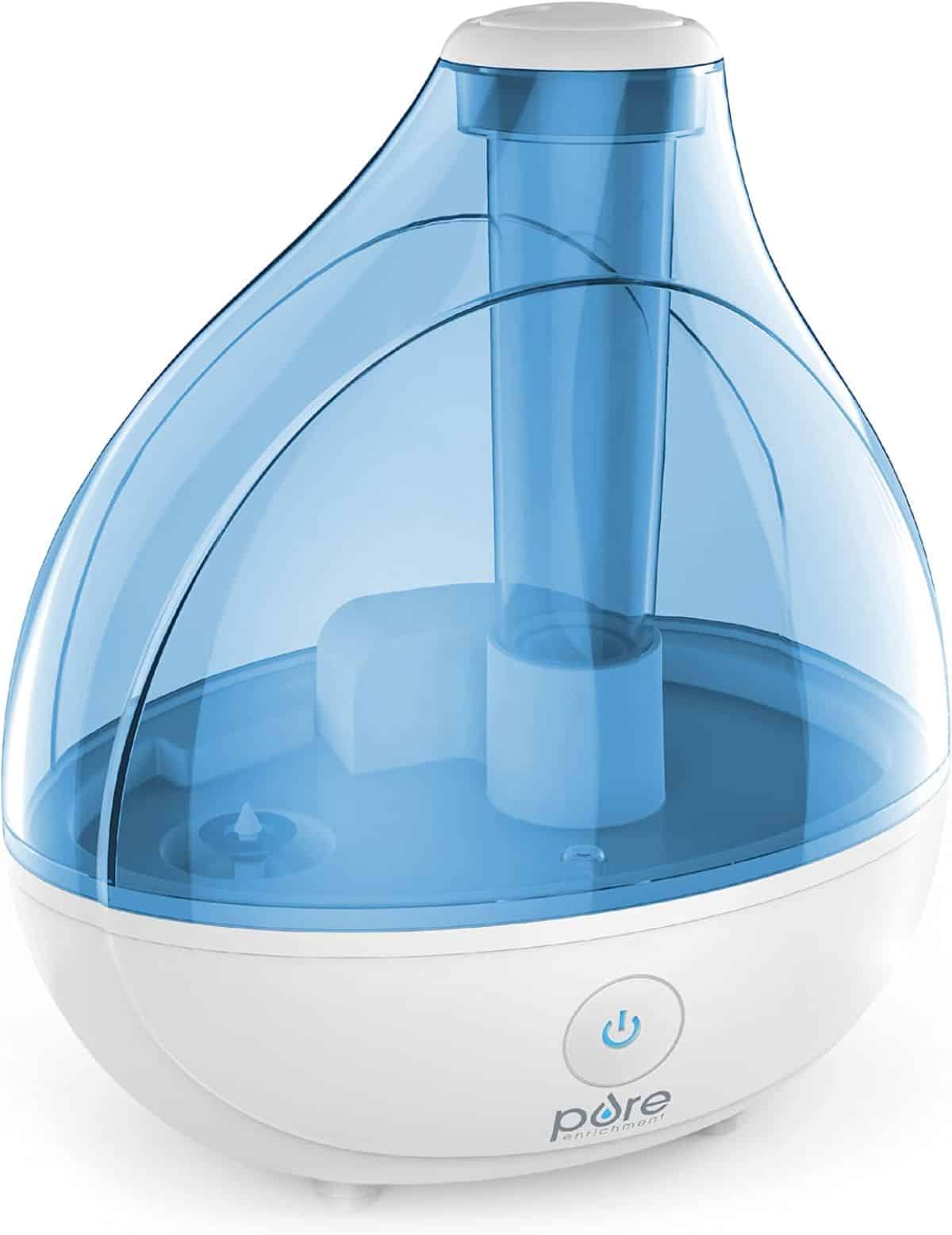 One of the top-rated humidifiers on the market today, the MistAire Ultrasonic humidifier by Pure Enrichment, has everything you need. With a 1.5-liter water reservoir, it can run up to 25 hours without needing to be refilled. The tank is easy to fill, and it has high and low-speed settings and a movable nozzle for extra convenience.
Available in 3 sizes (small, large, and extra-large), the MistAire is also super quiet, so you won't need to worry about noisy motors disturbing you.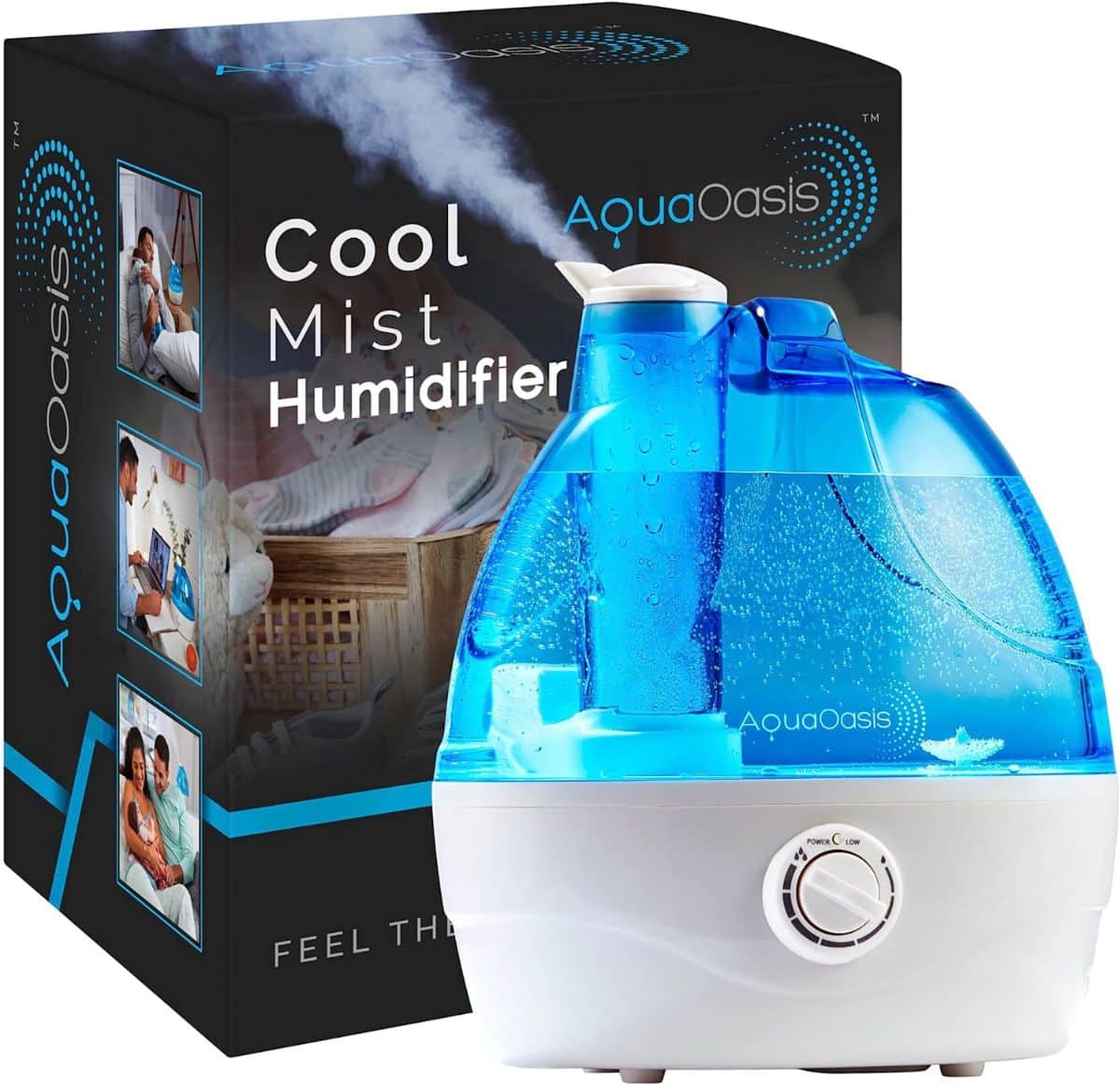 Another wildly popular humidifier that will work well in grow rooms, the humidifier by AquaOasis has an even larger water reservoir, at 2.2 liters. Able to run continuously for up to 24 hours, the AquaOasis can handle spaces as large as 400 square feet, making it a better solution for larger rooms.
The AquaOasis also has an automatic shut-off, so it won't burn up its motor if you forget to fill the tank. And it's nearly silent and has a fully adjustable nozzle, which can be directed straight at plants that need the most moisture. If you have a very large plant collection, this humidifier also comes in a bigger 6-liter size.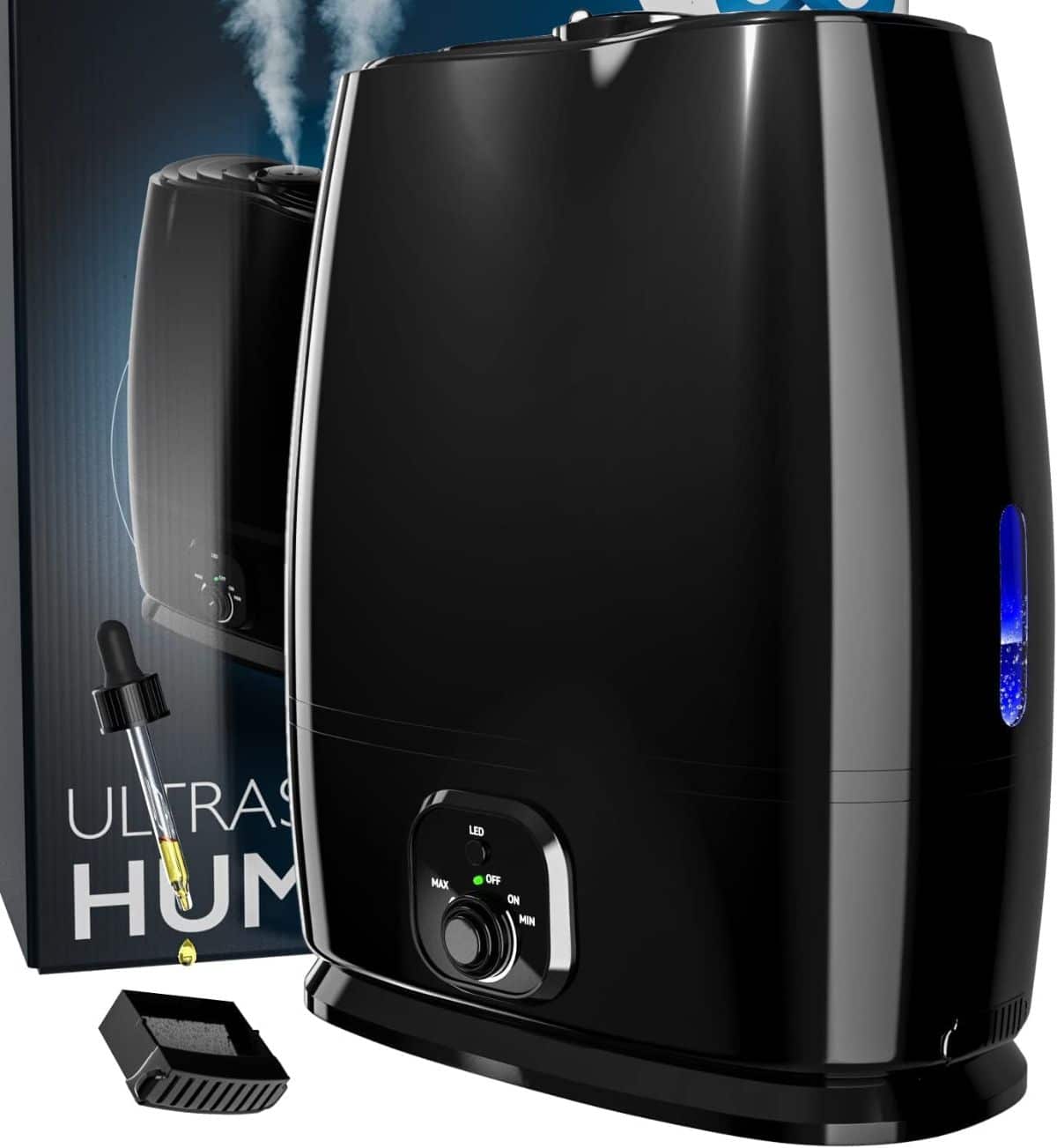 With a 6-liter water reservoir, this much-loved humidifier is another ideal pick for large rooms (up to 500 square feet) and big plant collections. Fully adjustable with multiple handy settings, this humidifier is very versatile, and if you only run it at night, you can refill it about once a week.
Unlike some of the other humidifiers on this list, this humidifier is a solid black, which will blend in well with most home decor. It also whispers quietly and contains an essential oil tray, so it can be adapted into a diffuser too. However, using it with essential oils isn't recommended in plant grow rooms.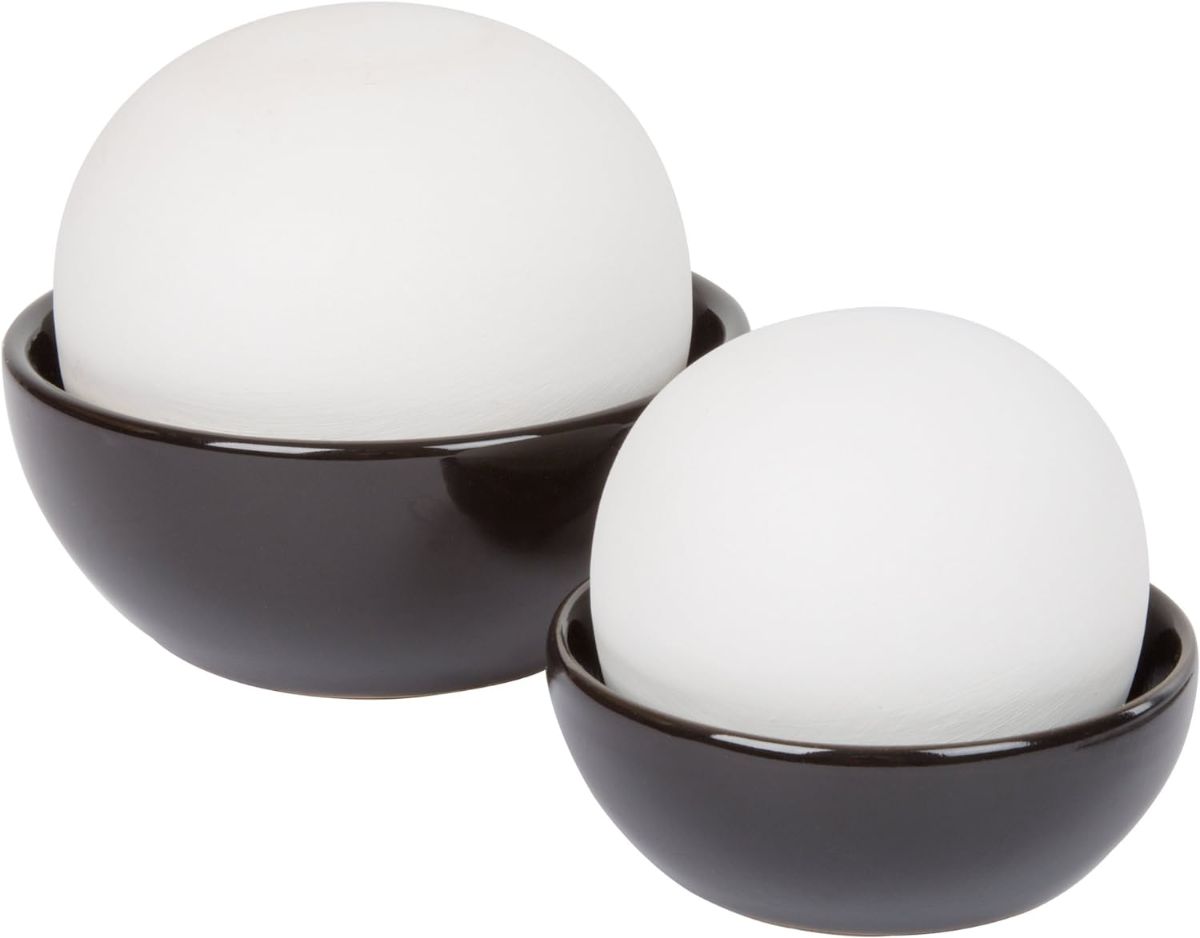 If you don't want to use electricity but you still need to add humidity to your indoor plants, you can't beat the humidifier by Bluestone. Coming in a set of two, Bluestone's humidifier adds moisture to the air via evaporation. Instead of noisy motors, simply fill up the ceramic bowl with water and allow the clay orb to wick moisture up into your room as needed.
Great for travel and also eco-friendly, these humidifiers look elegant, and they measure about 4 ½" wide, making them perfectly sized for plant shelves and other small spaces.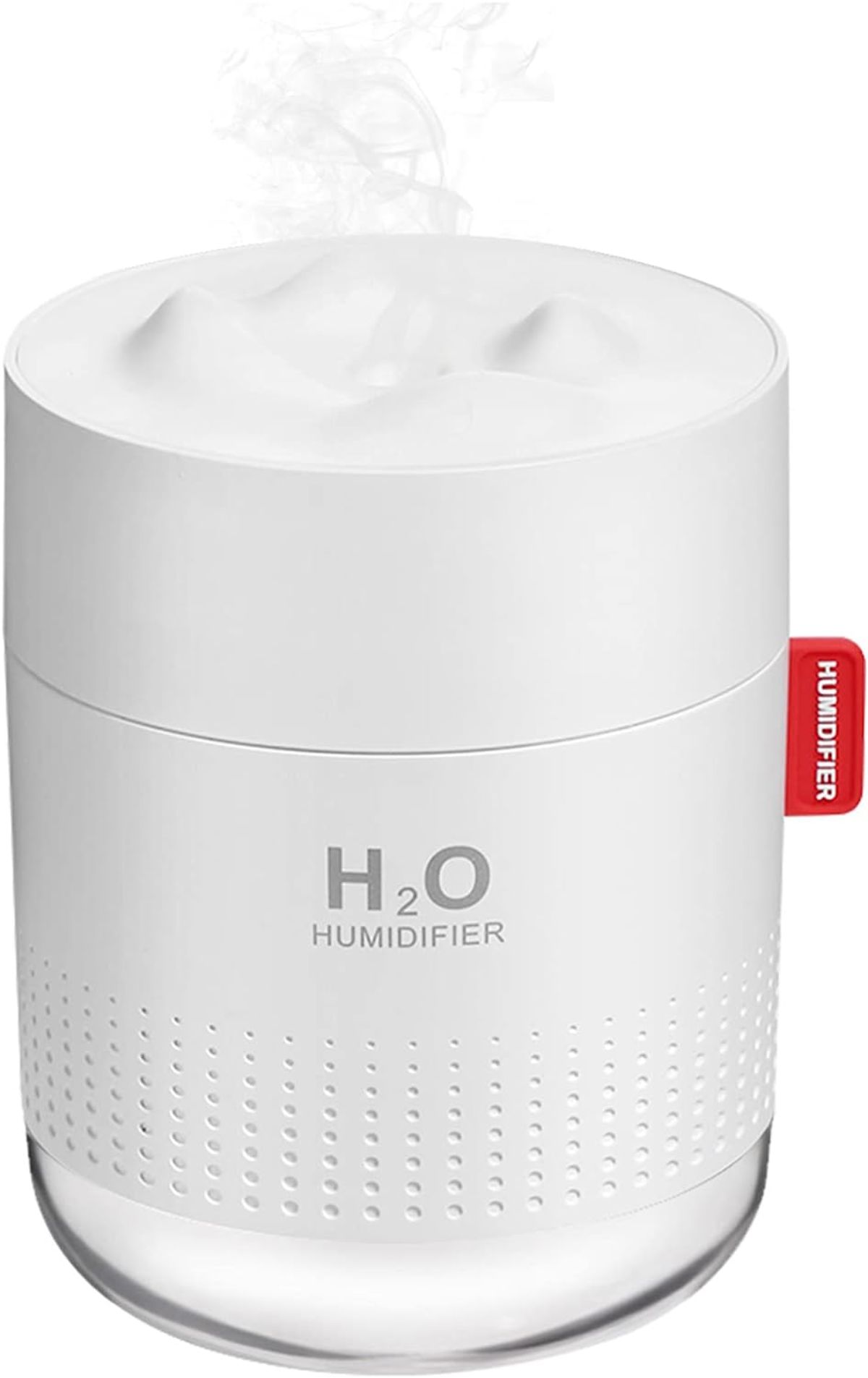 Keeping plants in your office is a great way to improve indoor air quality and add some color to your workspace. But when the heat comes on in winter, offices can become stiflingly dry, and plant leaves may turn crispy. A mini humidifier, like the one by MOVTIP, is sized just right for a small office with just one or two indoor plants.
This mini humidifier offers a number of handy features, including an automatic shut-off, two mist modes, and a quiet motor. It also comes in six different colors, so you can opt for a neutral white or add more flair to your desk with a more colorful model.
Cool mist vs. warm mist: Is there a difference?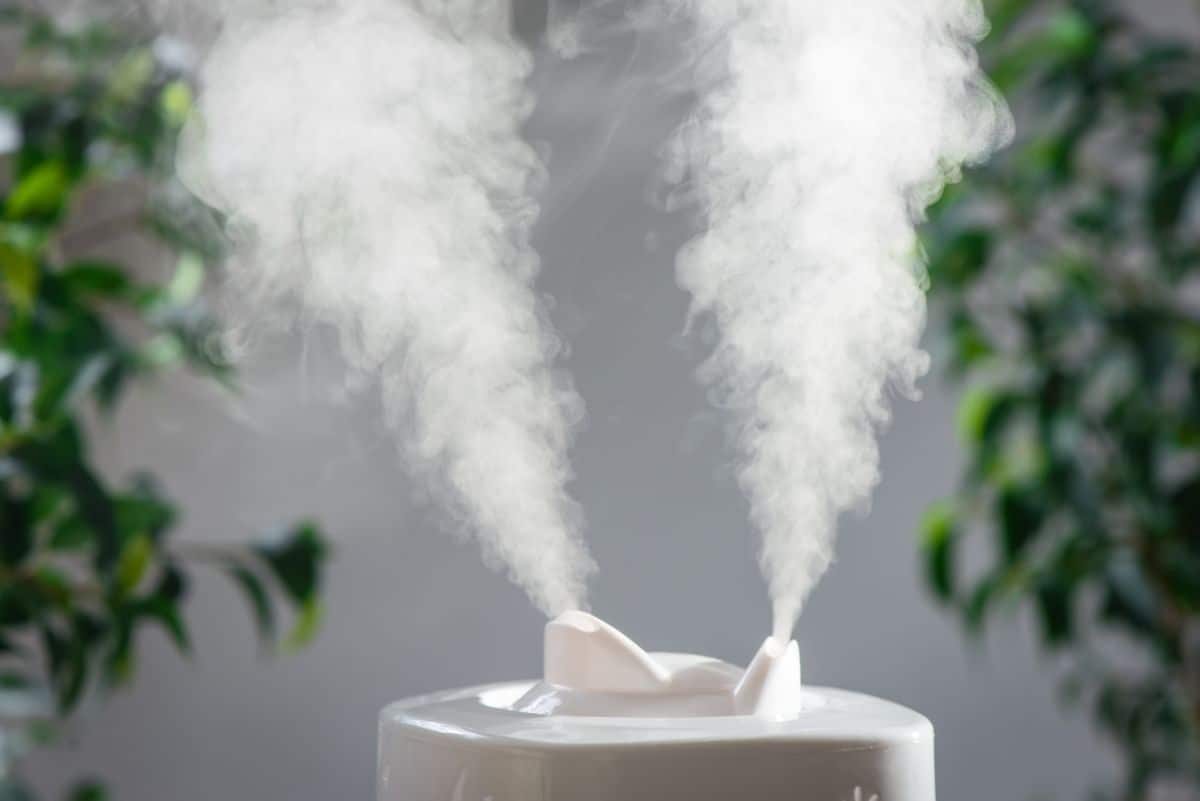 When it comes to keeping houseplants well hydrated, it doesn't really matter if you use a cool or warm mist humidifier. Both humidifier types will increase humidity around your plants. However, cool mist humidifiers are generally cheaper to run because they use less electricity.
That said if you already have a warm mist humidifier that you'd like to use near your plant setup, do it! It won't harm your plants, and your houseplant leaves will appreciate the extra humidity.
Other tips for increasing indoor humidity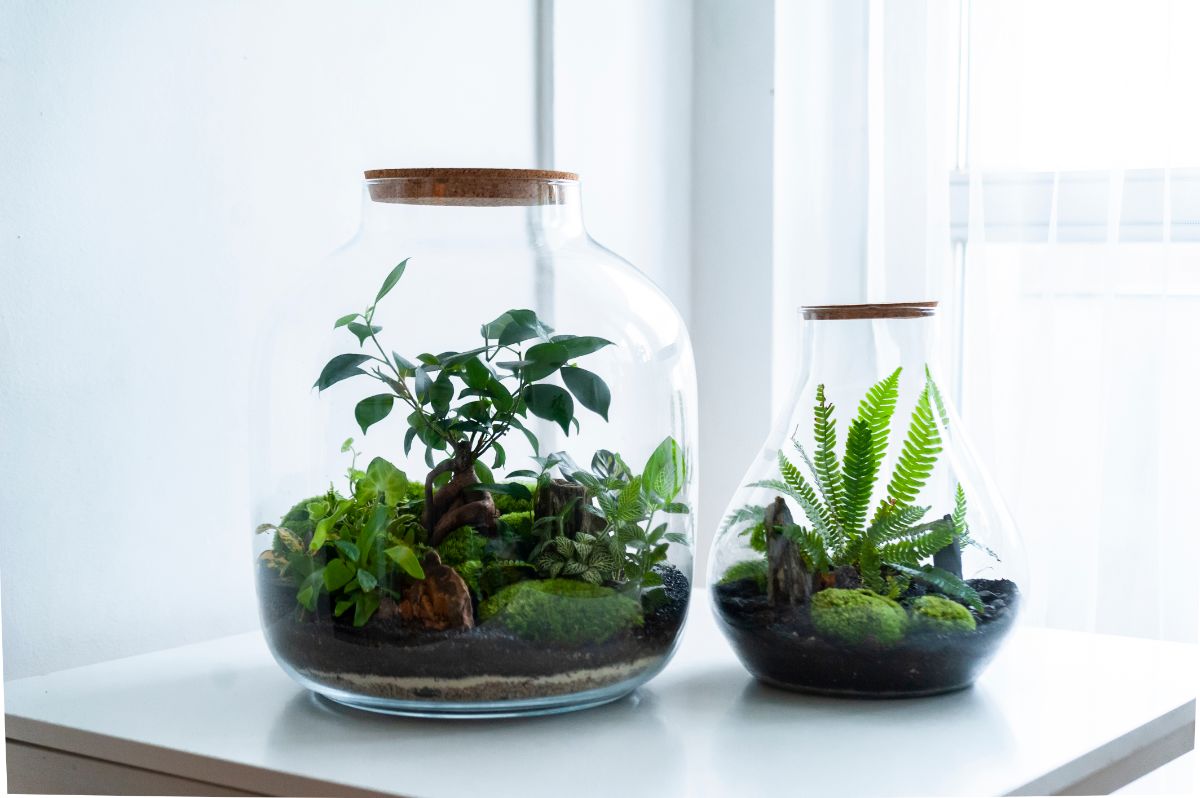 If you don't want to run a humidifier, but you still need to boost indoor humidity levels around your plants, there are other easy, electricity-free solutions like:
Pebble trays are shallow dishes or containers that are filled with pebbles or gravel and topped off with water. When placed under plant pots, pebble trays will help to increase the humidity around your plants without any electricity waste. Just make sure the bottom of your plant is above the water line to prevent waterlogged roots.
Plants release water vapor during the photosynthesis process. As a result, placing plants close together will benefit all of your plants. When one plant releases water vapor, it will boost the humidity levels around the other plants.
Relocating your houseplants.
If you have a steamy bathroom, it could be the perfect place to hang your moisture-loving plants, like ferns or air plants. Not only will this benefit your plants but, as your plants absorb the humidity in the room, they can reduce the likelihood that mold or mildew will grow in the area.
Some plants, like fittonia and Venus flytraps, simply like a lot of humidity. Keeping these plants in terrariums or glass cabinets can help regulate humidity levels and eliminate the need for a humidifier altogether.
Frequently asked questions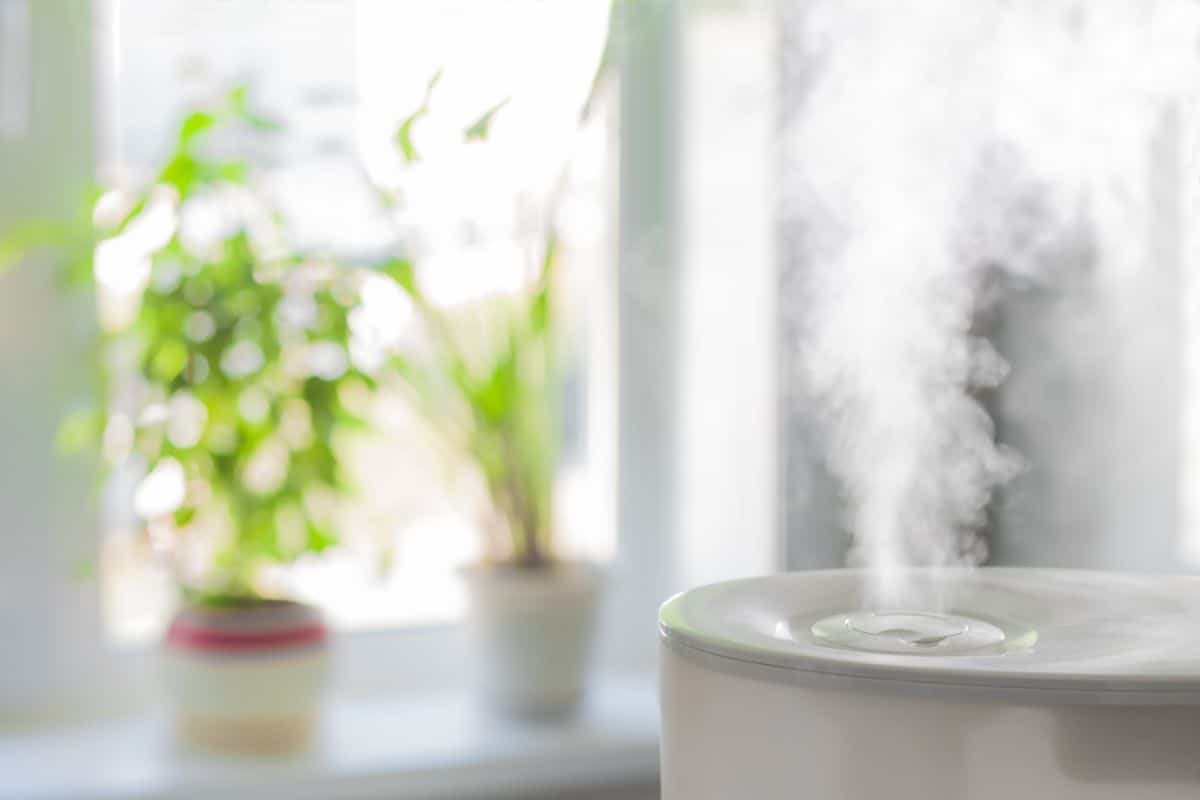 Summary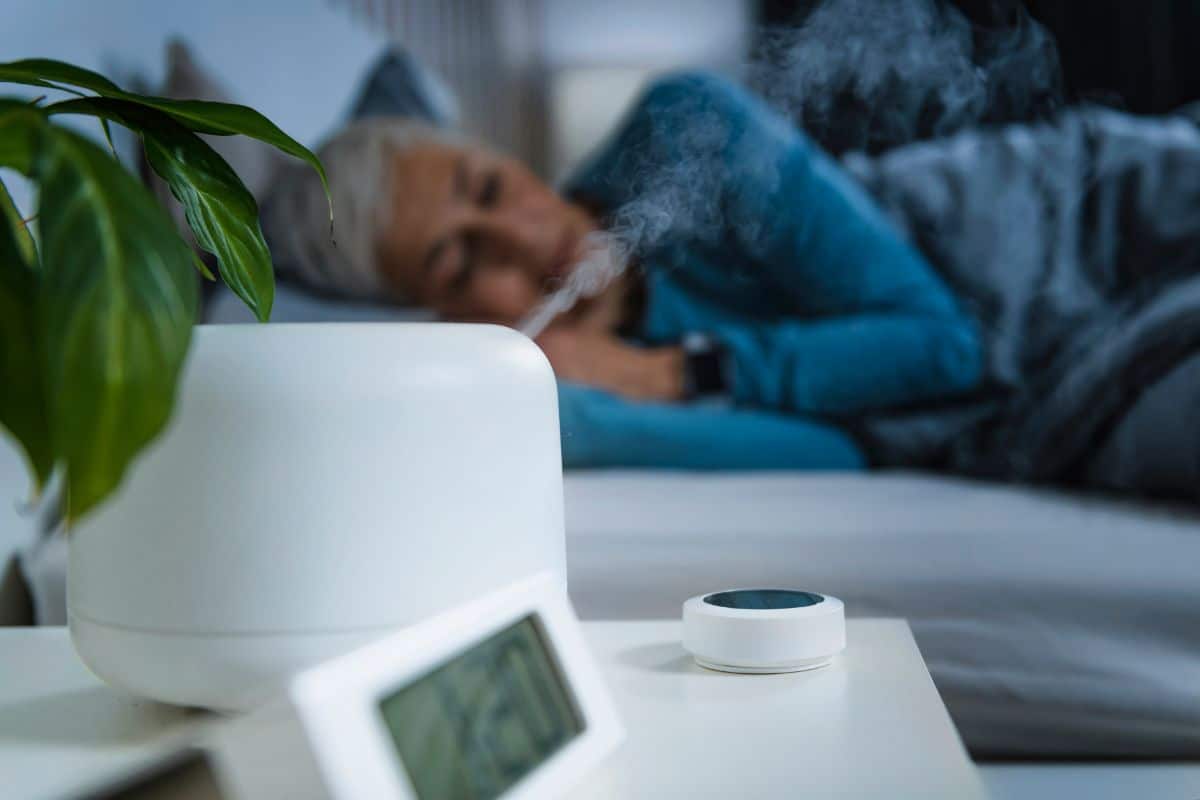 Humidifiers can help prevent dry and damaged leaves during the winter months. But with all the humidifiers available, choosing the right one can feel overwhelming.
We hope that this list gives you a better idea of features to look for when purchasing a humidifier. However, if you're still struggling with maintaining proper indoor humidity levels for your plants, you may want to opt for less tropical species. A great place to start is this guide on the top cacti that will thrive in even the driest homes.