Tomatoes can be incredibly prolific plants, and when they start to ripen, you can easily end up with more tomatoes than you know what to do with. But if you've put all that effort into growing a garden, the last thing you want is to see your hard-earned produce going to waste.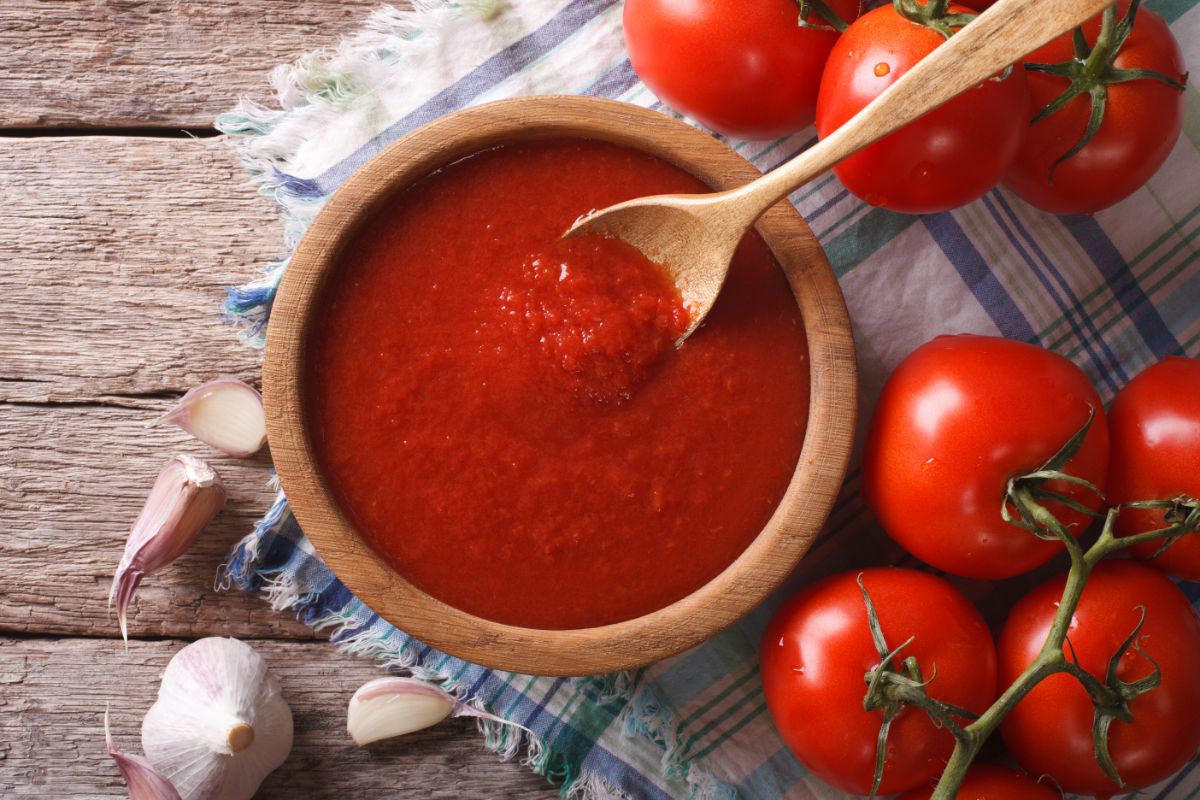 So, we've compiled this list of our top 25 favorite ways to use extra tomatoes to ensure that all of your delicious tomato harvests get put to good use!
Jump to:
25 ways to use up too many tomatoes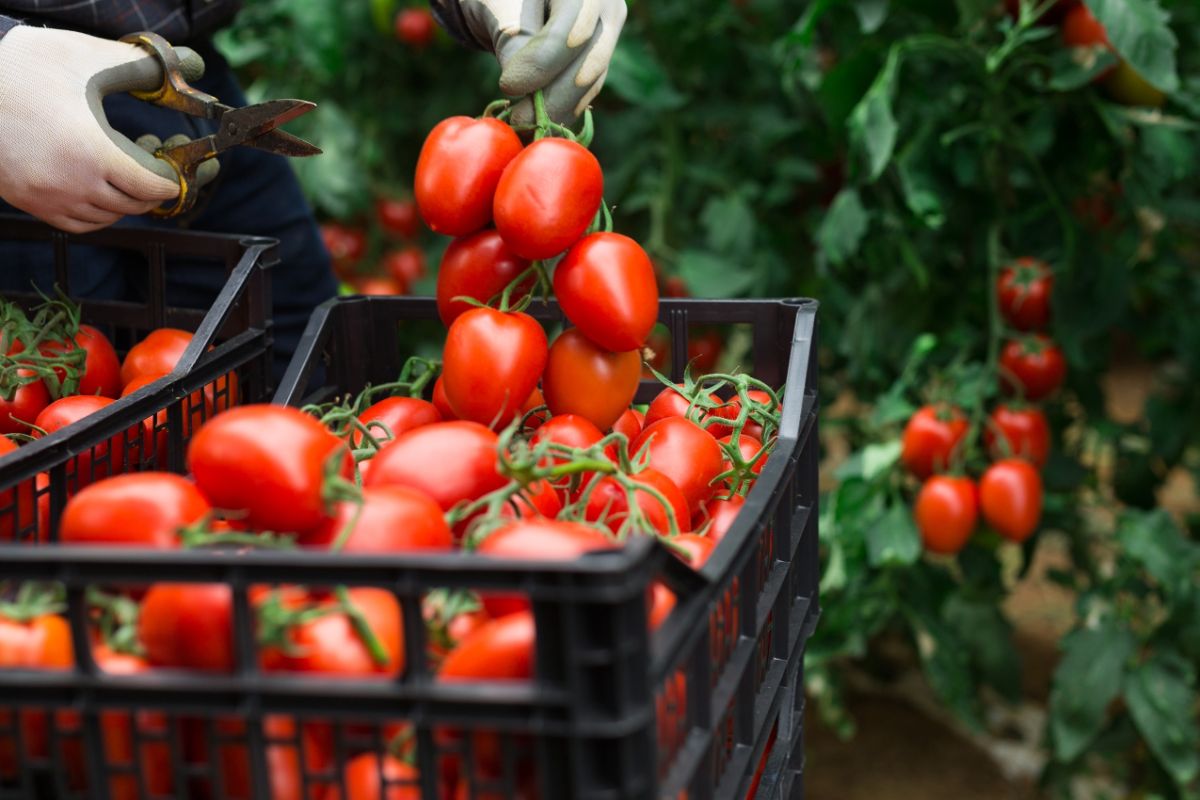 Tomatoes can be enjoyed fresh, sauteed, grilled, roasted, or dried. How you choose to serve and preserve your homegrown tomatoes is up to you, but here are a few of our favorite tomato recipes that will help you use up your tomato harvest in no time.
1. Tomato sandwich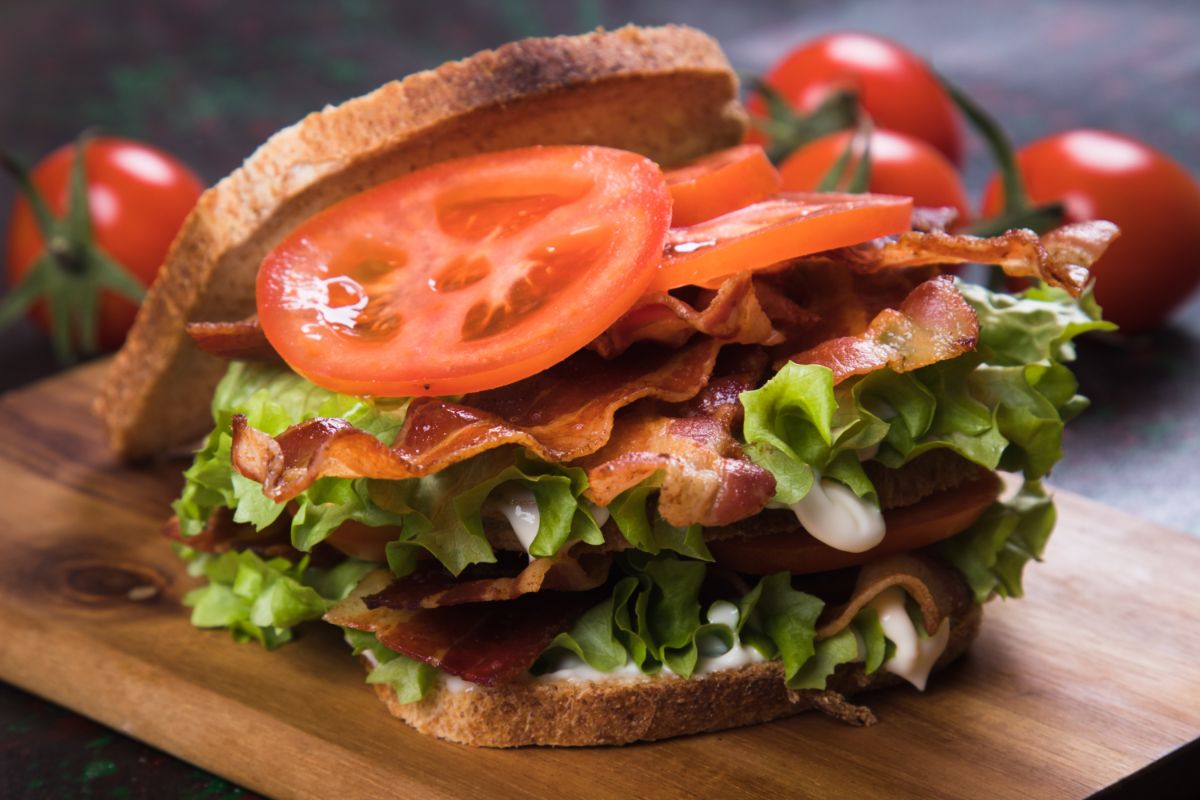 A classic summertime treat, there's nothing like an heirloom tomato sandwich made with homegrown tomatoes straight off the vine. In their most basic form, tomato sandwiches are frequently crafted with beefsteak tomatoes, a quality crusty bread, mayo, and some salt and pepper, but you can switch things up by adding your favorite cheese, lettuce, or herbs to the mix.
However you make them, there's no doubt about it: tomato sandwiches are one of the best ways to use up an overabundance of heirloom tomatoes. And, of course, tomatoes are also must-haves in BLT sandwiches too!
2. Canned tomatoes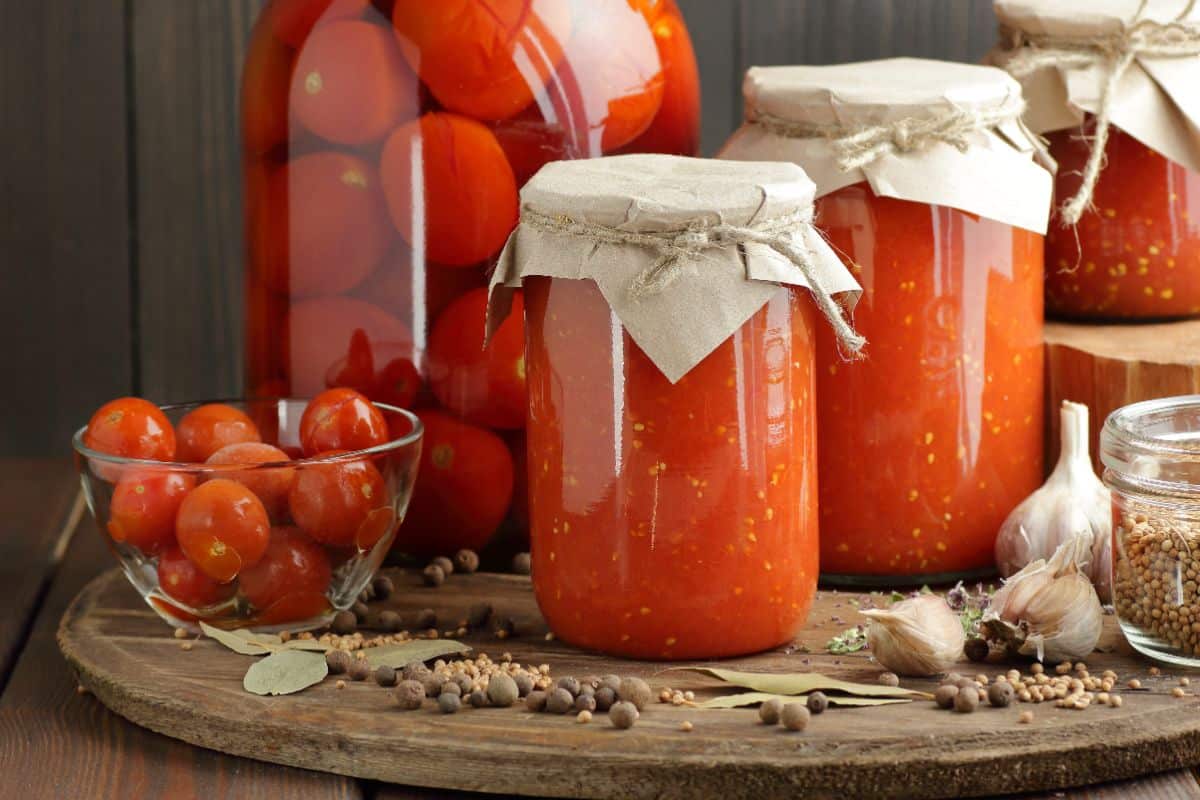 Most homegrown vegetables can be canned for winter preserving, and tomatoes are no exception. However, the fun thing about canning tomatoes is that you can them in so many different forms to simplify your food prep later on.
Tomatoes can be canned whole, halved, or crushed, and while canning or paste-type tomatoes are most commonly preserved with canning, cherry tomatoes, and heirloom tomatoes are also delicious when canned. For even more options, tomatoes can be prepped in other forms prior to canning, such as premade tomato sauces. Tomatoes can also be canned using either water bath canning or pressure canning methods, but be sure to follow proper canning protocols when processing your tomatoes.
3. Pickled tomatoes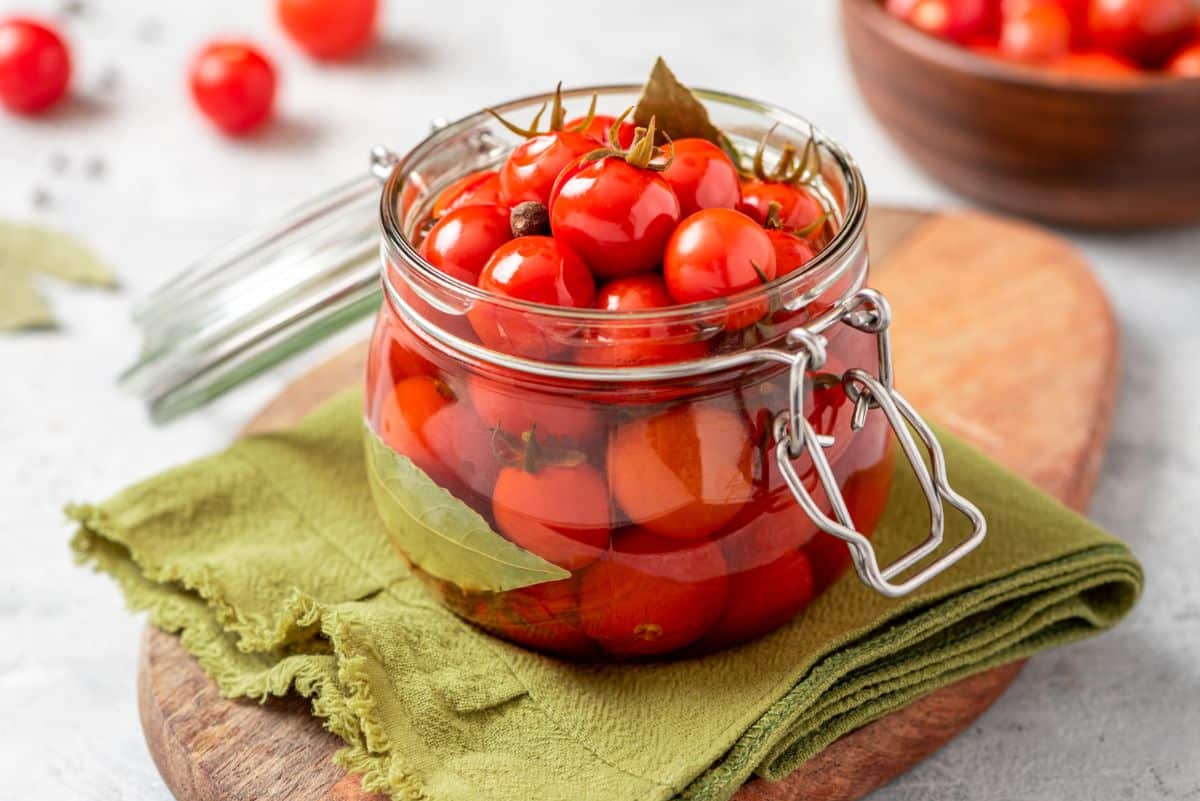 Cucumbers, carrots, and greens are commonly pickled and served as tangy sides with hamburgers, sandwiches, and other fare, but tomatoes can be pickled too! Because of their small size, cherry tomatoes lend themselves particularly well to pickling and lacto-fermentation, and they make the perfect zingy snack bite or cocktail accent.
If you're new to pickling, you can also make quick pickled tomatoes right in your fridge.
4. Sundried tomatoes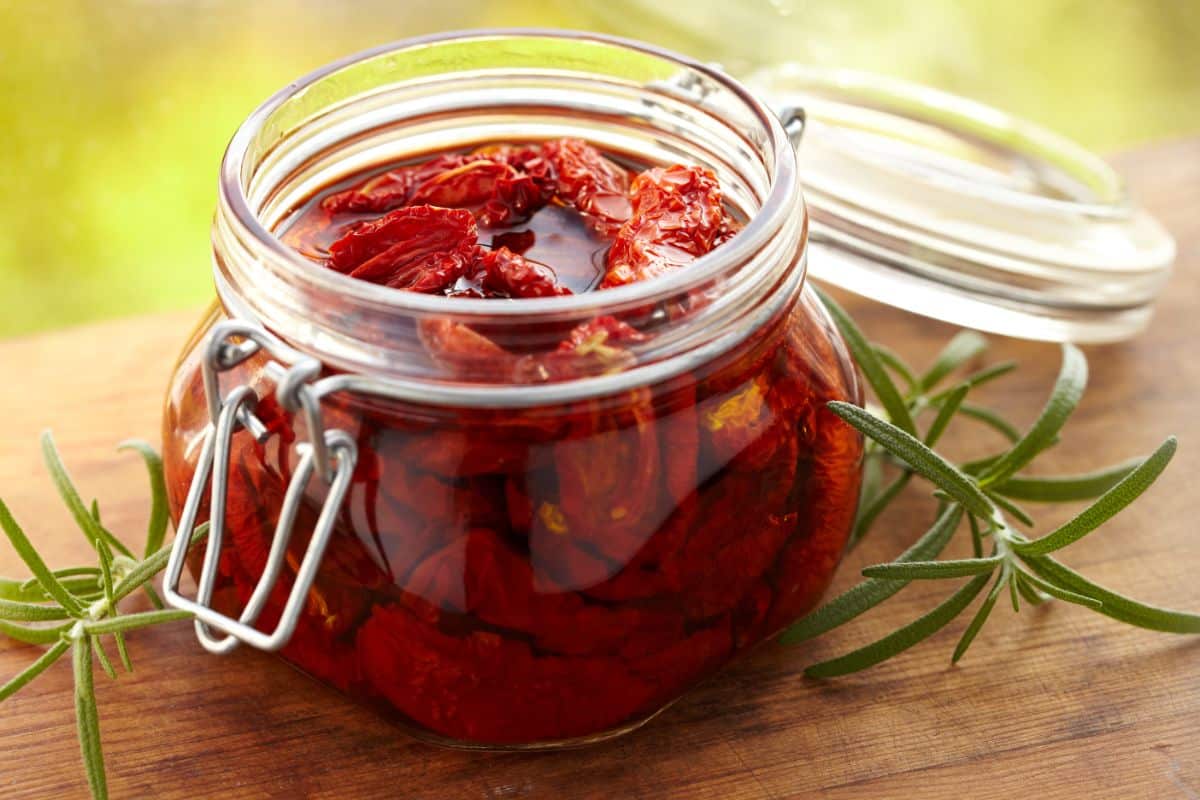 Most people buy their sundried tomatoes at the grocery store, but if you happen to have an overabundance of garden tomatoes, drying your own tomatoes just makes sense. Tomatoes can be dried in the traditional method with screens, or you can speed things up and pop your tomatoes in a food dehydrator. Either way, sundried tomatoes are the perfect addition to pasta dishes, soups, and salads, and they make a fantastic pesto too!
5. Frozen tomatoes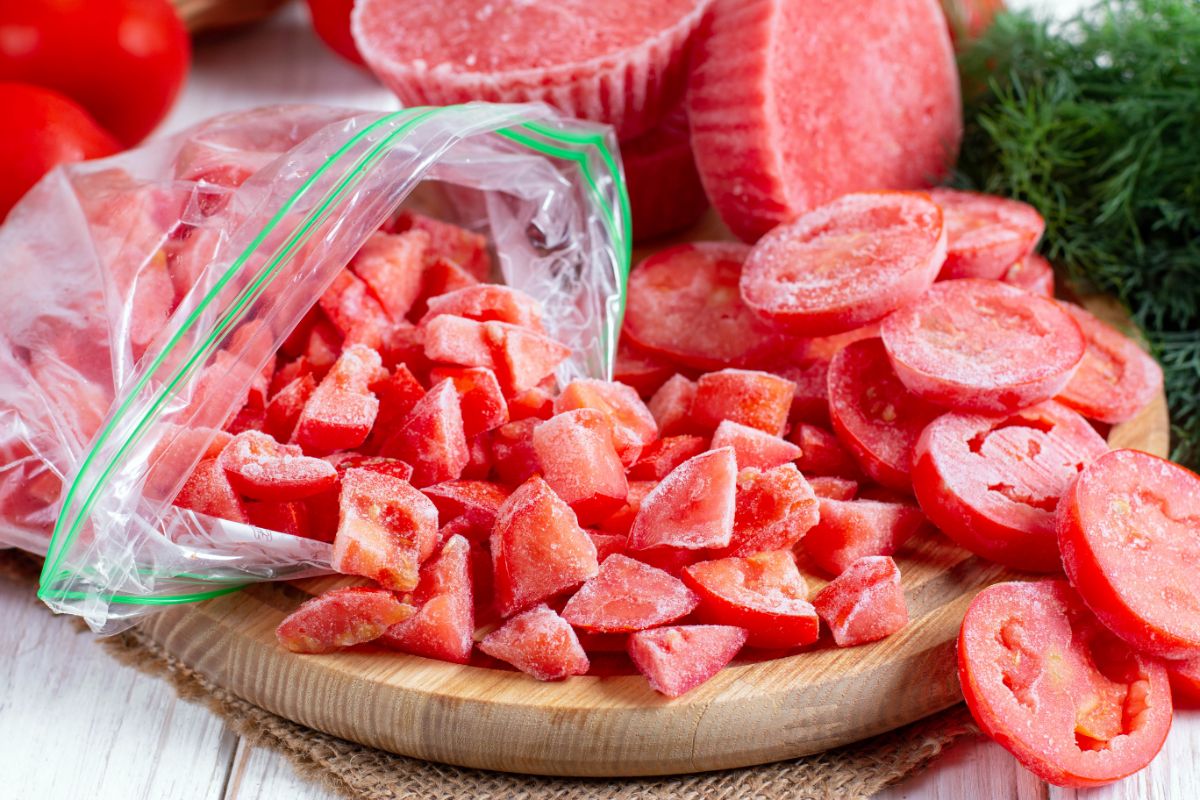 If canning isn't your jam, but you need to preserve a lot of tomatoes fast, you can also freeze them. Freezing tomatoes changes their consistency somewhat, but if you plan on whirring up your tomatoes in sauces or soups, that doesn't matter one bit. What's more, unlike many other garden vegetables, tomatoes don't need to be blanched before freezing!
6. Dehydrated tomatoes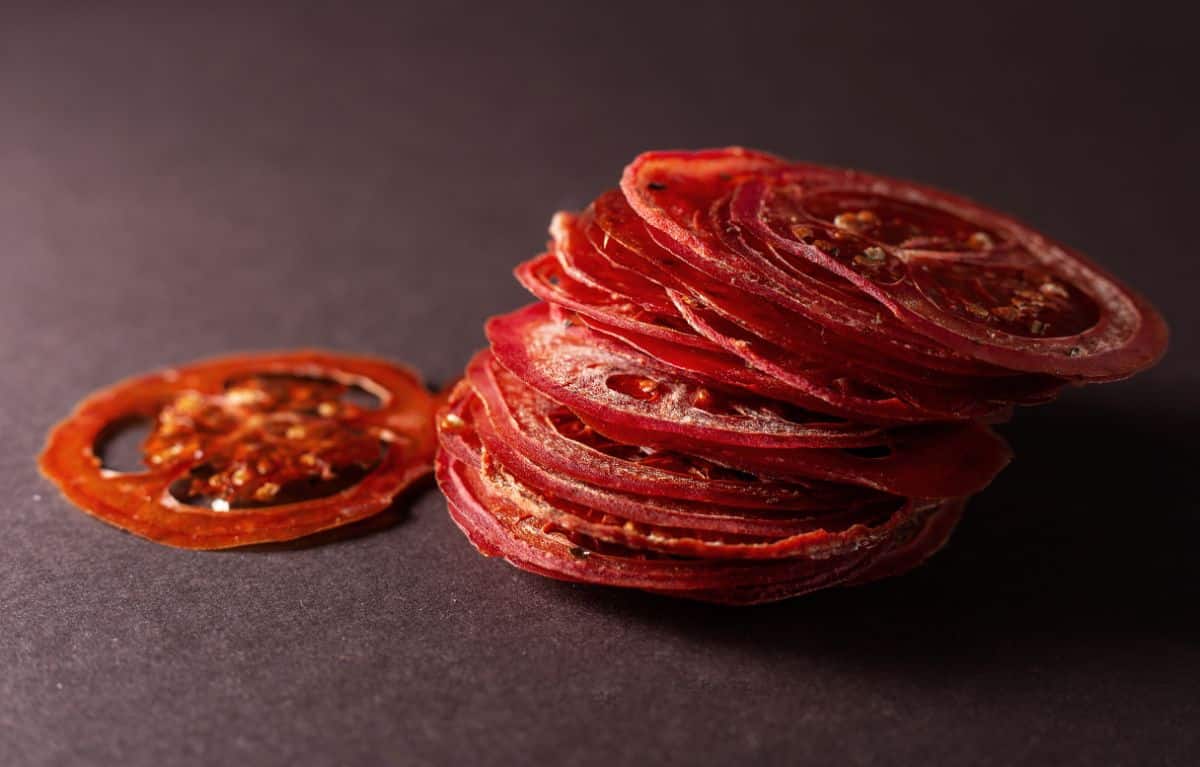 Often sundried tomatoes are packed in oil to enhance their flavor and preserve them, but you can also just dehydrate tomatoes for preservation purposes or if you love survival prepping. Once dehydrated, tomatoes can be pulverized into powders to stir into soups and other recipes. Alternatively, you can rehydrate dried tomatoes with water when you're ready to use them in your favorite recipes.
7. Pasta and pizza sauce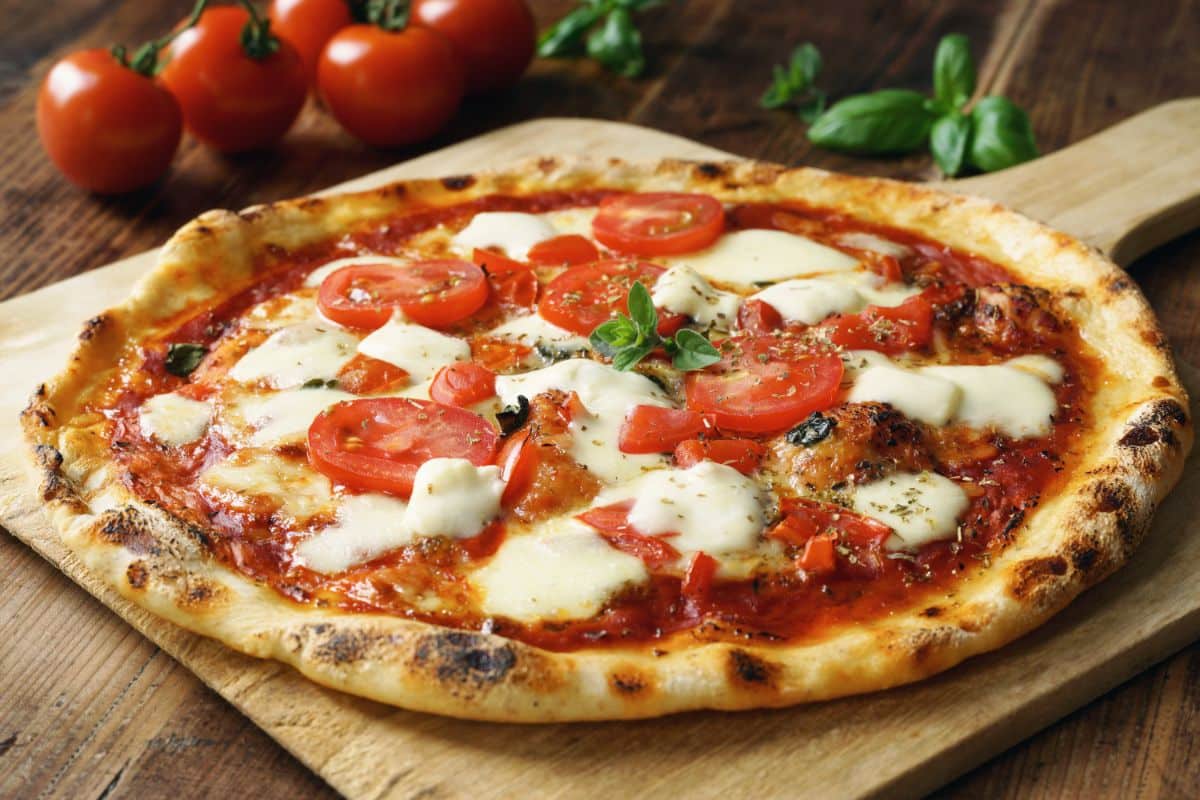 Of course, one of the tastiest ways to eat tomatoes is as a sauce served on your favorite pizza or pasta dishes! Generally speaking, the difference between pasta and pizza sauce is that tomatoes in pasta sauce are pre-cooked, while the tomatoes in pizza sauce are raw until they're cooked with the pizza itself.
Paste tomatoes, like 'Roma' and 'San Marzano,' are the most common tomatoes to use for sauce-making due to their low moisture content, small seed cavities, and meaty texture. That said, you can make pizza and pasta sauces out of any tomato varieties you have on hand. For even more color, try making tomato sauce with yellow tomatoes!
8. Tomato paste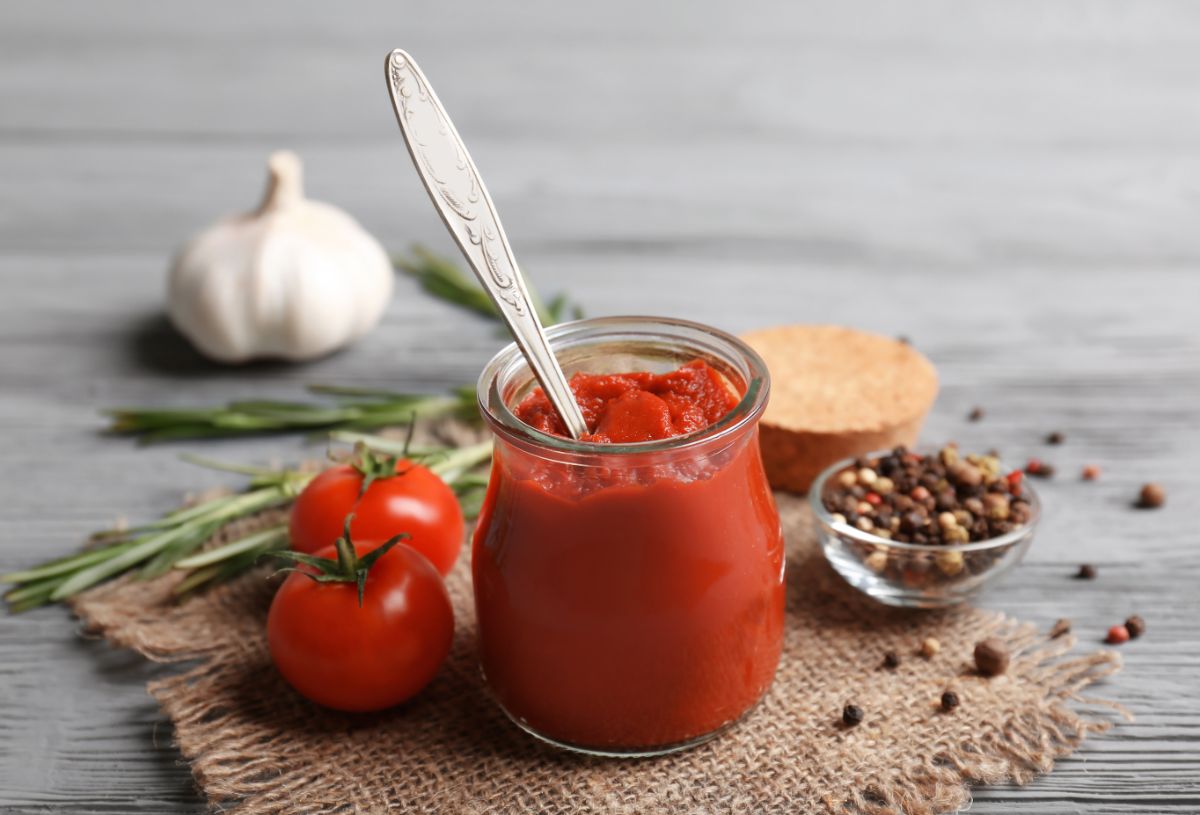 For that intense, tomatoey flavor, tomato paste is hard to beat. Tomato paste is essentially a tomato sauce that's been cooked down for a long time to concentrate the flavor. Like tomato sauces, pizza sauces, or pasta sauces, you can can tomato paste for longer-term preservation, or you can make a big batch of it and freeze it for later use.
9. Tomato powder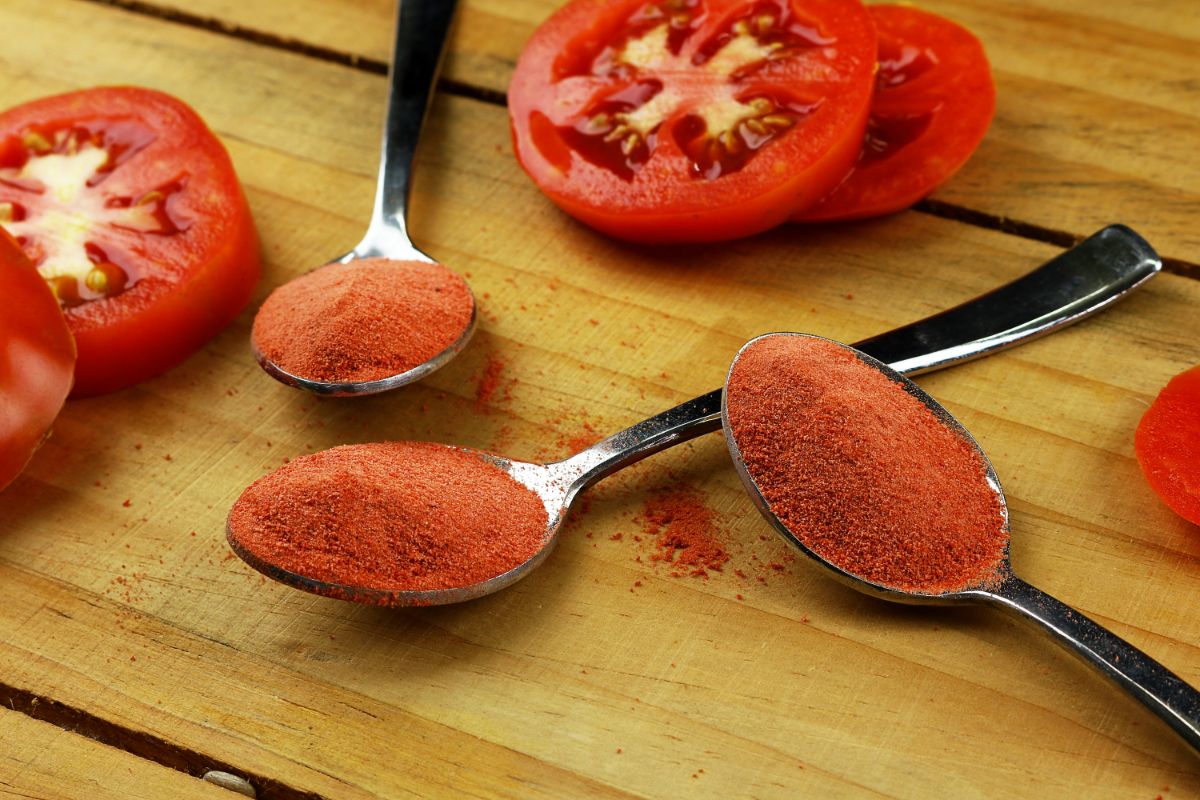 After dehydrating tomatoes, you can leave them as is, or you can grind them into tomato powder before storing them in your pantry. A super versatile ingredient, tomato powder can be mixed into any recipe where you'd normally use tomatoes, including soups, pasta sauces, and more. Due to the drying process, tomato powder concentrates the tomato flavor in a small package, so you can use just a teaspoon or two of powder and still get all that delicious tomato flavor.
10. Salsa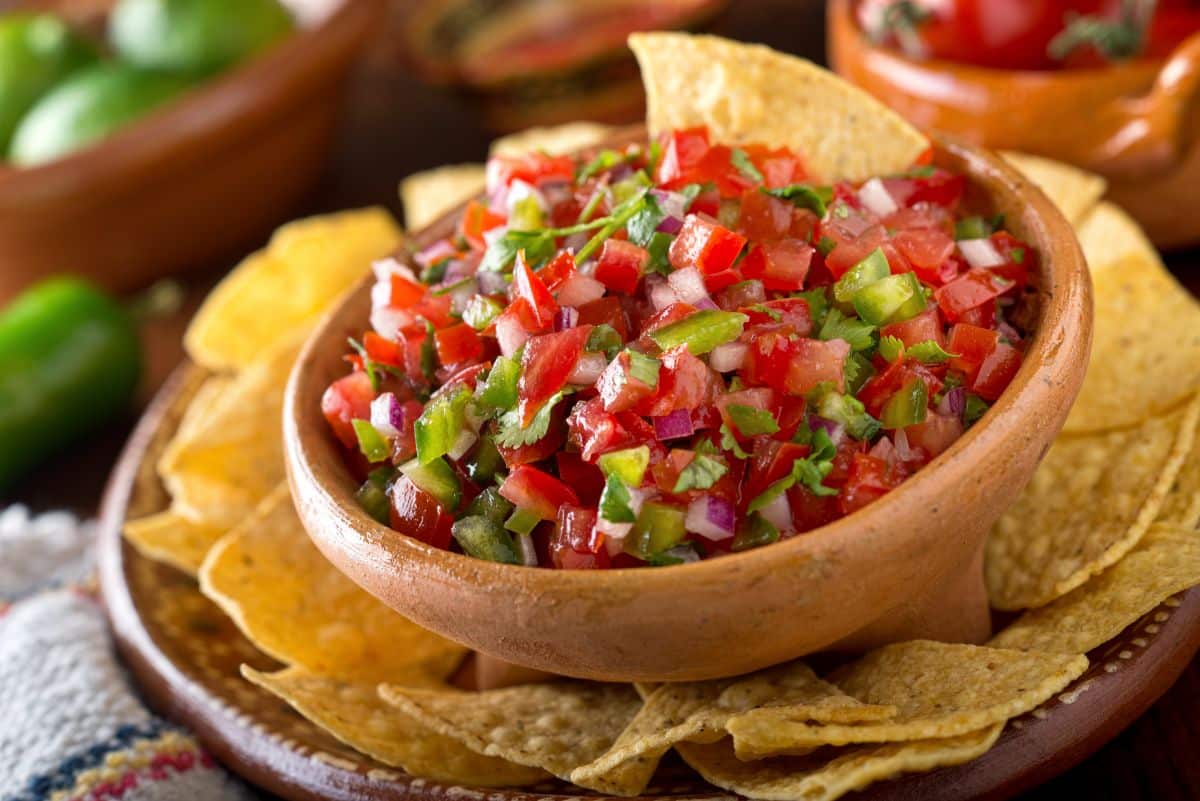 Salsas can be made with many different ingredients, but red salsas often contain a lot of tomatoes. Depending on your tastes, you can either make a fresh tomato salsa like pico de gallo, or you can preserve your salsa with canning and enjoy it in the winter. When you're ready to taste your salsa, use it as a topping on tacos, nachos, quesadillas, and more!
11. Tomato soup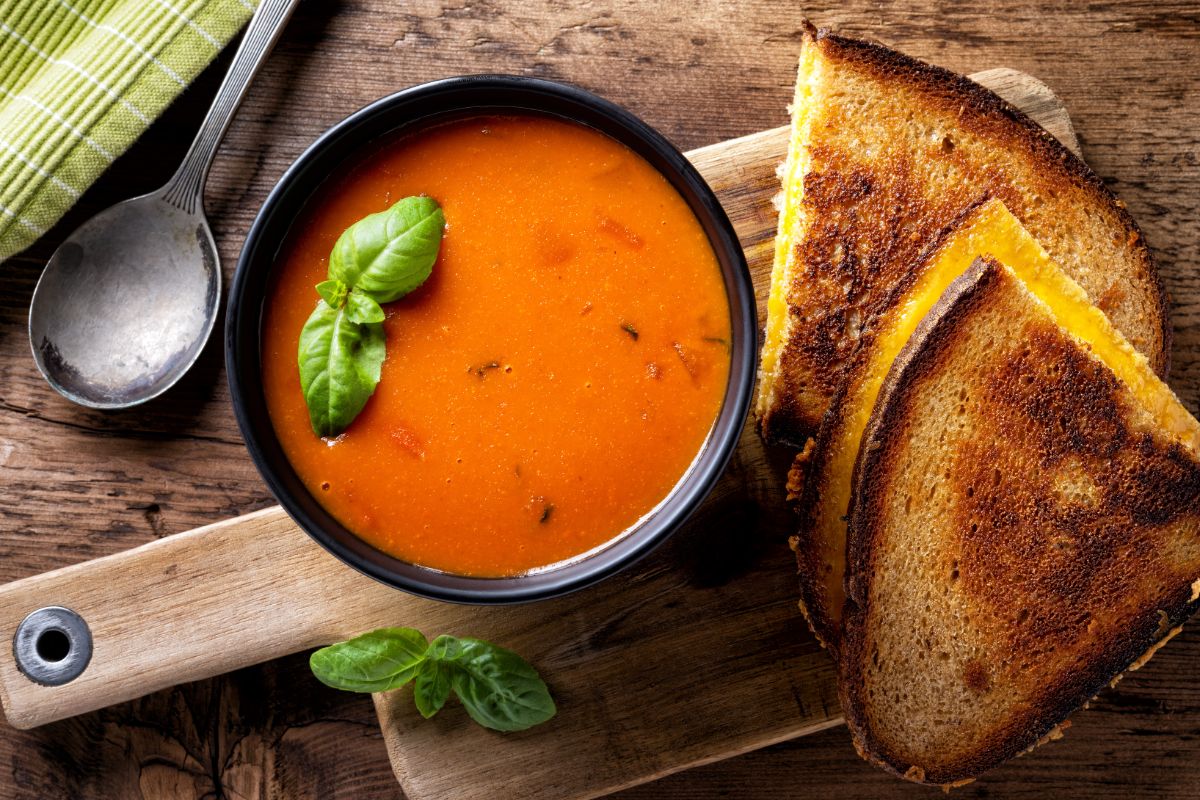 What's more comforting than a melty grilled cheese sandwich and a creamy bowl of hot tomato soup on a winter's day? Grilled cheese and homemade tomato soup, of course!
Tomato soups often call for heavy cream, but you can make a vegan version with vegetable stock if that's more up your alley. Once you've made your tomato soup, you can either eat it right away, you can freeze it, or can it for a mid-winter snack!
12. Tomato salads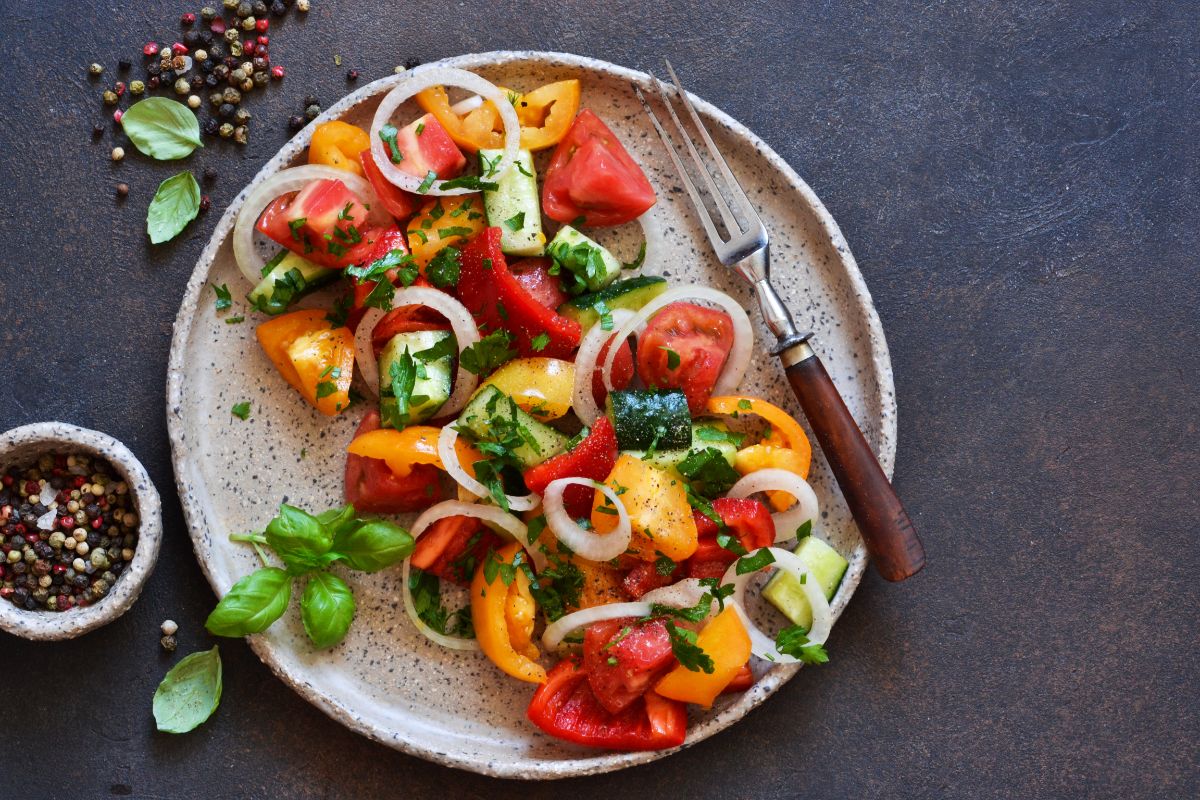 If you prefer gobbling up tomatoes fresh, there are tons of salad recipes that will use up your tomato harvest in no time. For a classic choice, you can make a fresh garden salad with tomatoes, lettuce, and other favorite vegetables, or you can make a salad with a tomato base to celebrate all that luscious tomato flavor. If you love trying world cuisines, try out this Greek tomato salad with feta cheese or experiment with kachumbari, a tomato salad recipe from Kenya.
13. Caprese salads and sandwiches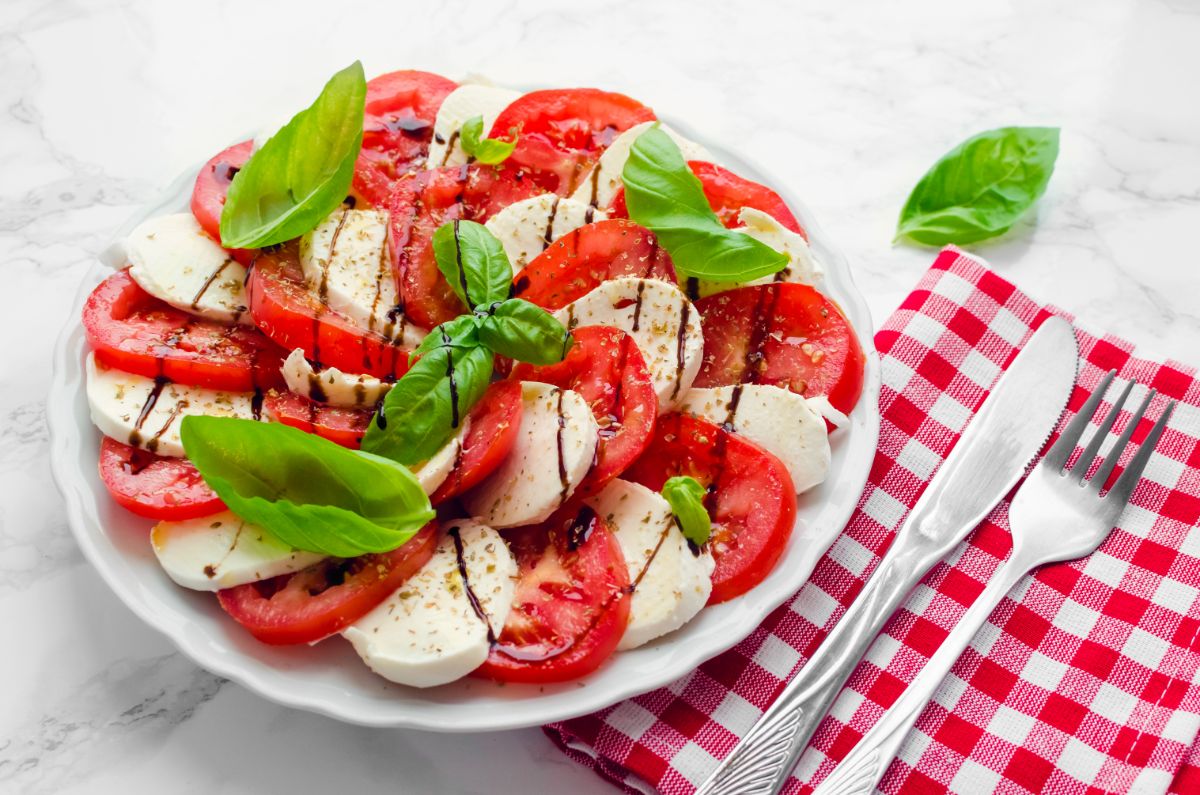 Caprese salads and sandwiches are common choices at restaurants, but you can save on your budget and make good use of too many tomatoes by crafting your own at home. A basic Caprese salad calls for ripe tomatoes, mozzarella cheese, basil, and balsamic glaze, while Caprese sandwiches add good, crusty bread into the mix. When it comes to fresh summer eating, Caprese sandwiches, and salads are about as good as it gets!
14. Stuffed tomatoes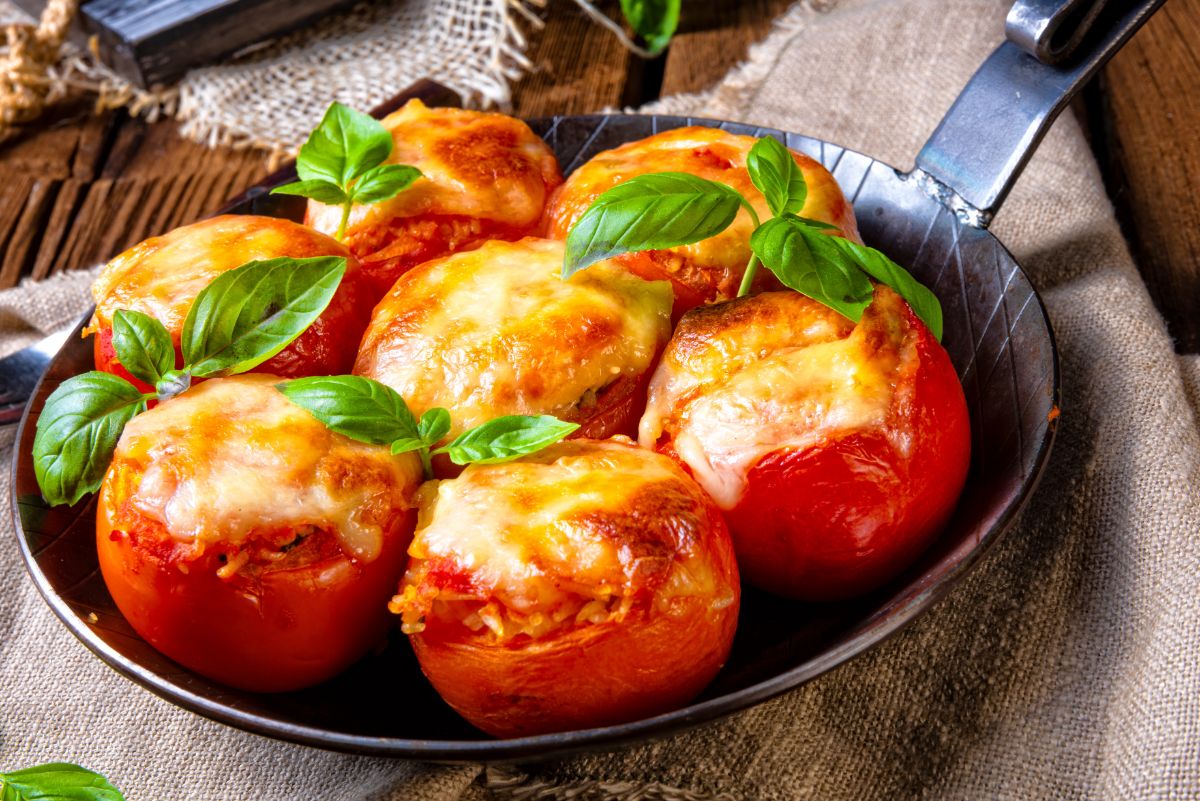 You've probably heard of stuffed peppers and stuffed cabbage, but have you ever tried out stuffed tomatoes? Savory and delicious, stuffed tomatoes can be made with pretty much anything you like, including rice, beans, herbs, and meat, and they can be adapted to vegetarian diets too. Almost any tomato type can be stuffed; however, large heirloom tomatoes with minimal seeds tend to be the easiest to work with.
15. Tomato juice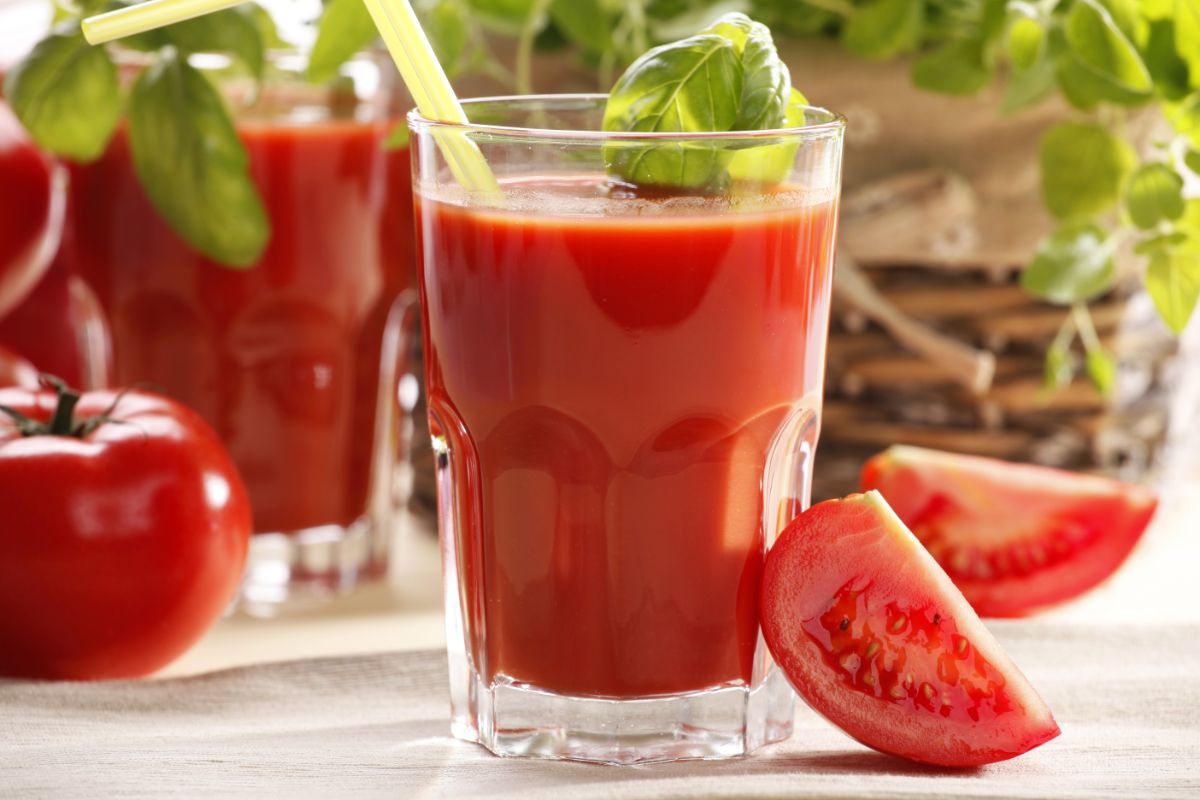 Why buy tomato juice when you can make it instead with your own garden-grown tomatoes! Tomato juice is a staple in cocktails, but it's also delicious served with breakfast or when sipped with a few fun condiments like celery, olives, or pickled tomatoes. You can also can or freeze tomato juice to use later on if you need to process a large tomato harvest all at once.
16. Shish kabobs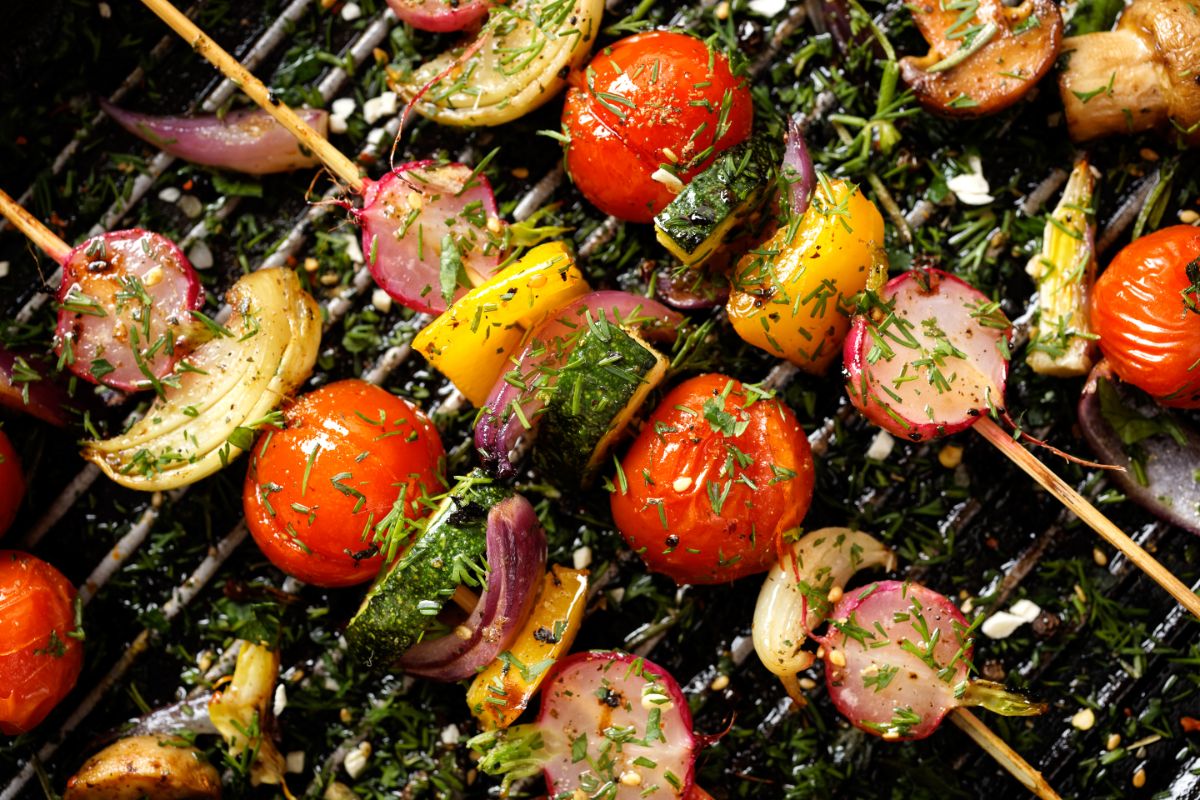 A favorite dish to serve at backyard barbecues and cookouts, shish kabobs are the ultimate finger food and easy to eat on the go. These "foods on a stick" can be made with beef, chicken, or simply vegetables, and you can combine your tomatoes with other tasty garden goodies like onions and zucchini. After grilling up your kabobs, serve them with a rice dish, top them with a yogurt dressing or eat them with a side of corn on the cob – yum!
17. Grilled tomatoes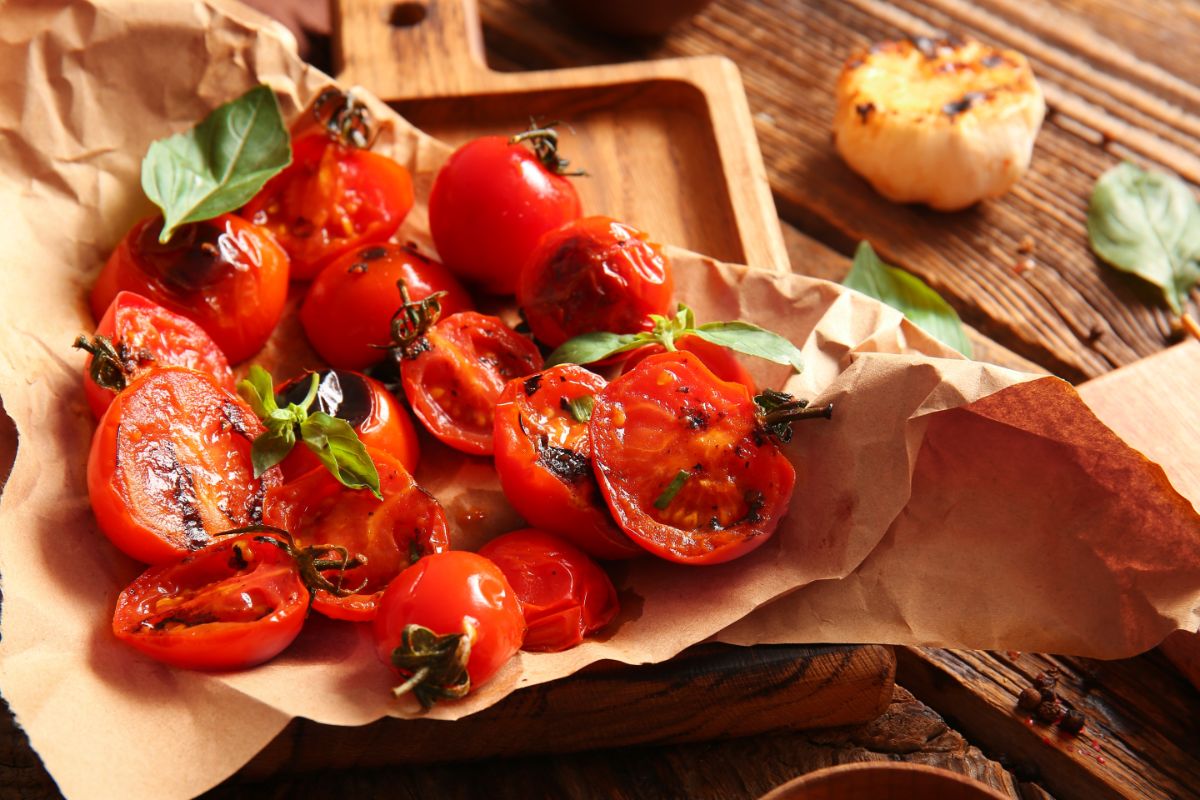 Beyond shish kabobs, tomatoes can be grilled on their own and served as sides or plated up as an appetizer with crusty bread. Because of their size, cherry tomatoes often work best on shish kabobs, while larger heirloom tomatoes are perfect for grilling on their own. For even more flavor, try out grilled tomatoes with garlic, herbs, and parmesan cheese.
18. Roasted tomatoes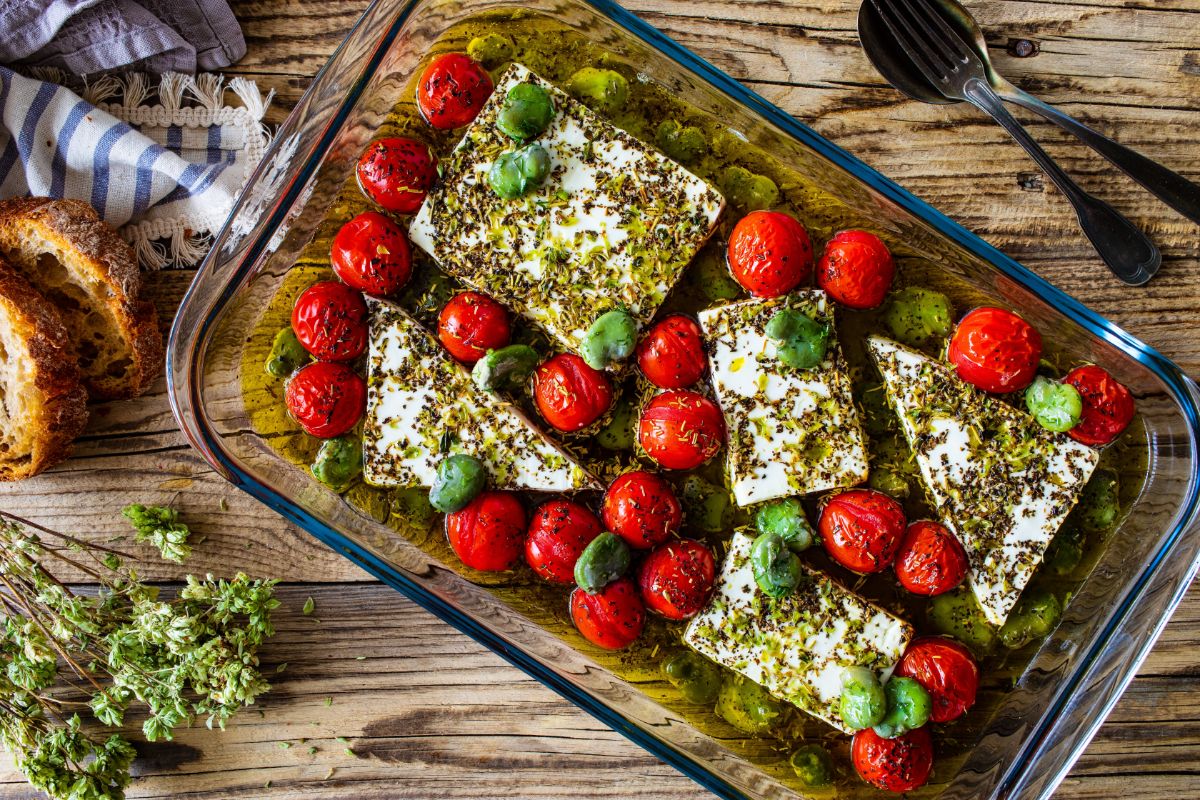 Tomatoes go with just about anything, but if you want to intensify their flavor, roasting is often the best choice. Both cherry and larger slicing tomatoes are perfect for roasting, and they can be cooked on their own or roasted along with cheese or other vegetables, like onions and zucchini. Serve up your roasted tomatoes with pasta or with bread and your favorite cheese for the ultimate cozy dish.
19. Toppings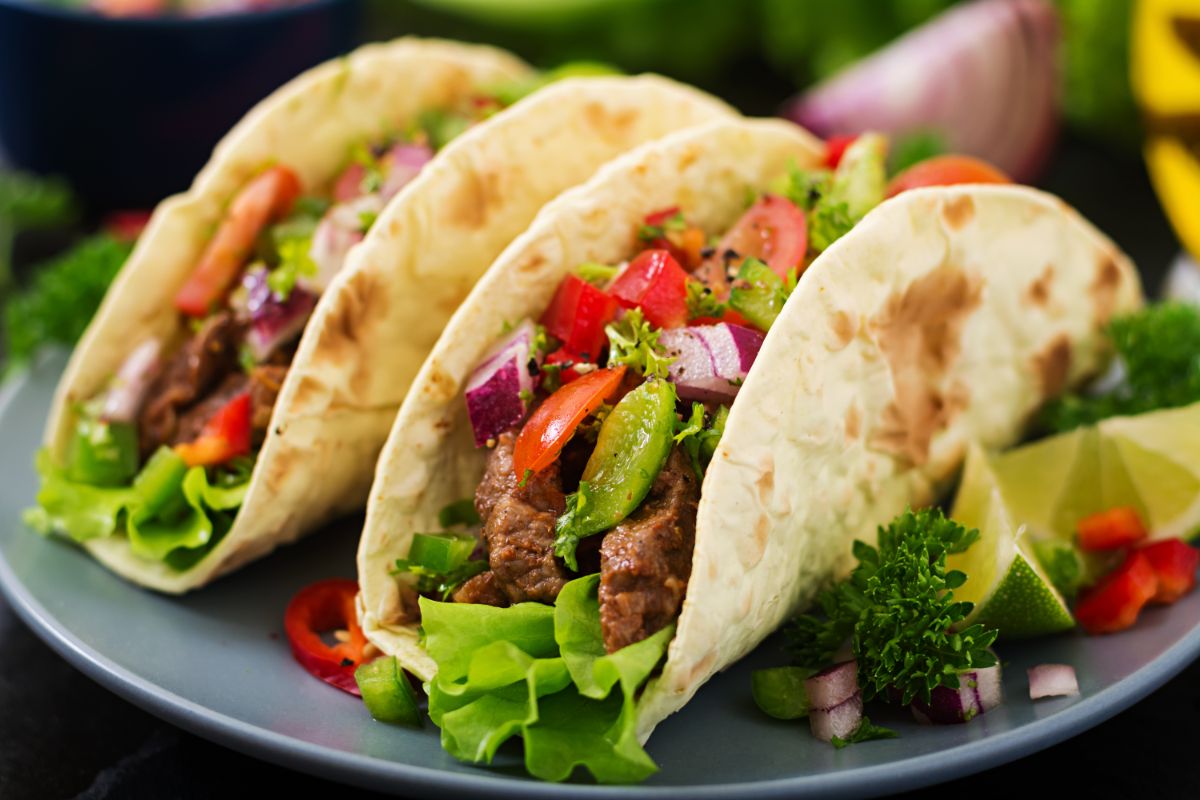 Tomatoes have that perfect blend of sour tang and sweetness that makes them must-have toppings for burgers, tacos, and pizza. If you have more tomatoes than you know what to do with, why not invite some friends over for some backyard burgers topped with your garden veggies. Or throw a taco party or pizza party and allow guests to top their own snacks with diced or sliced tomatoes.
20. Tomato pie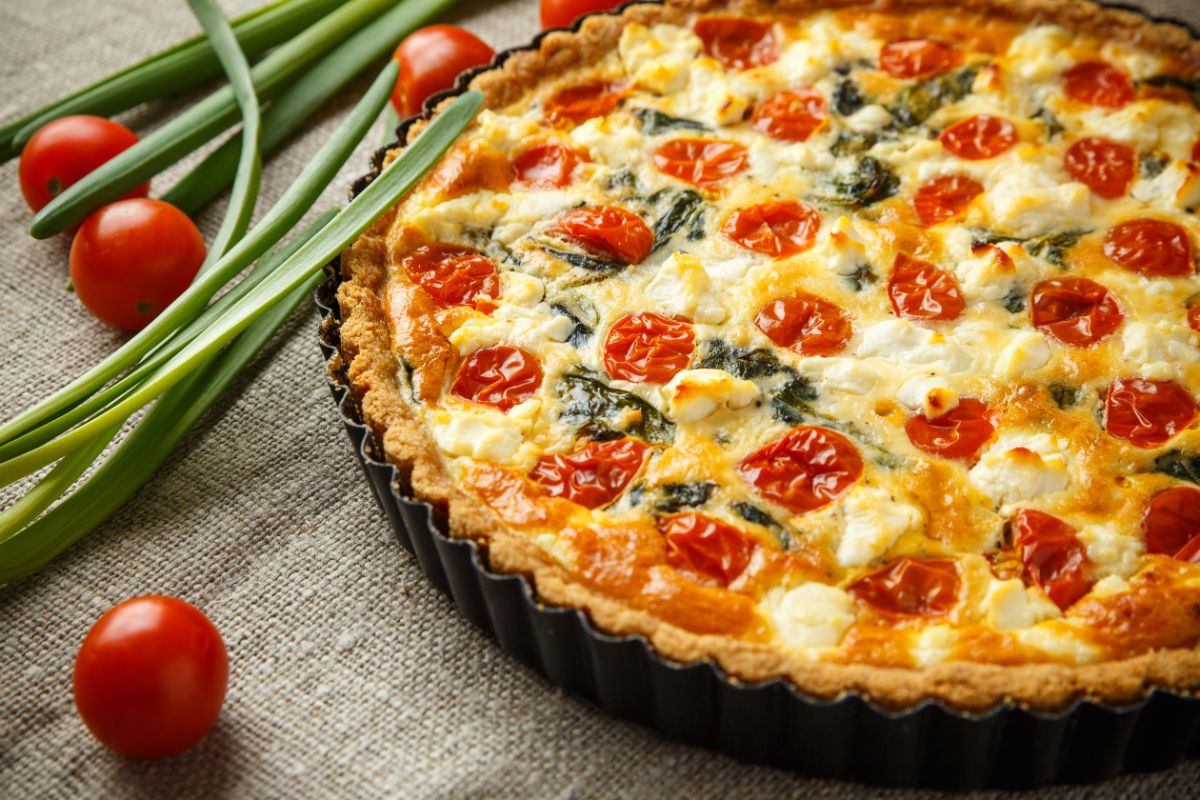 Tomato pie is a southern classic, and it's often served at backyard cookouts and picnics. Made with cheese, tomatoes, and a flaky crust, tomato pie is a bit reminiscent of a deep-dish pizza but with fresher flavors and a deep, creamy texture.
21. Tomato jam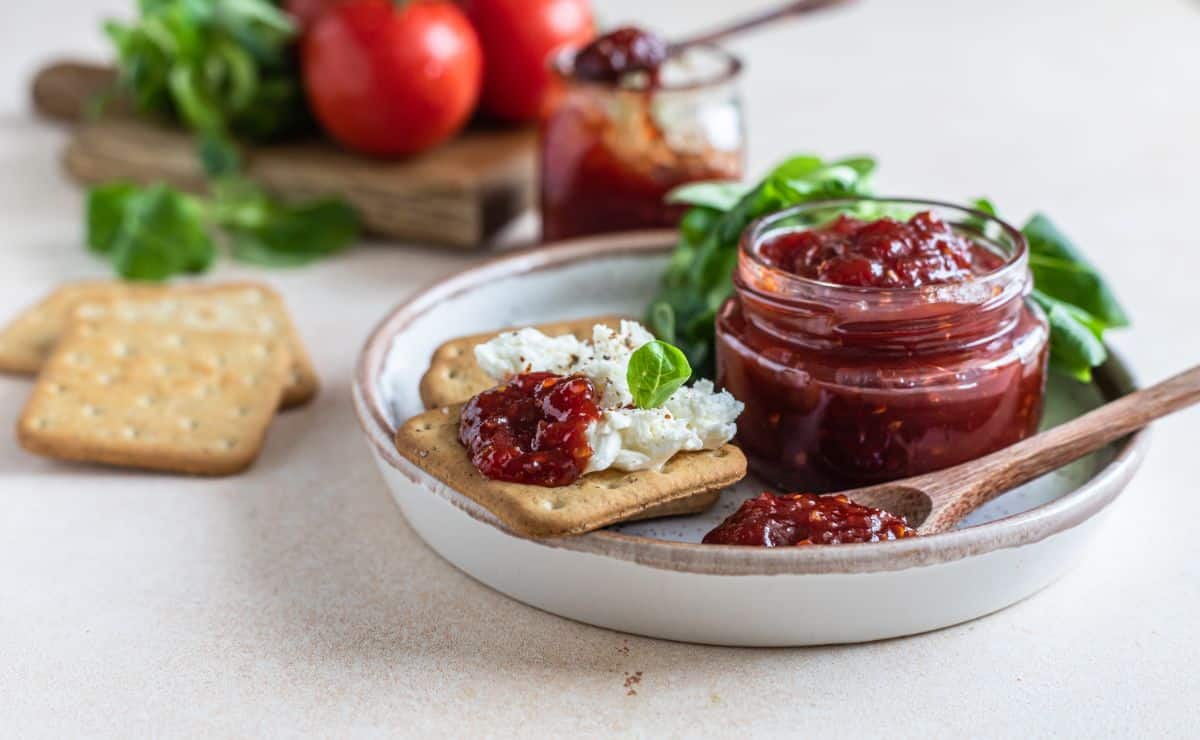 Canning tomatoes can be a fun and rewarding process, but if you love home preserving and want to try out new recipes, you may want to experiment with tomato jam. Tomato jam and tomato sauces are crafted using a similar process; however, tomato jam is cooked down further, and sugar is added to boost the flavor. Once it's cooled, tomato jam can be spread across toast or in sandwiches, and it's particularly luscious when served with cream cheese!
22. Tomato curries
If you love big, bold flavors and have too many tomatoes on hand, you can make a rich tomato curry and serve it with rice and your favorite chutneys. Classic Indian dishes, like tikka masala, also mix fresh tomatoes with curry to create a unique blend of savory flavor and creamy texture that's hard to resist. Top your curries with cilantro, and then serve it all with rice, and you're good to go!
23. Ratatouille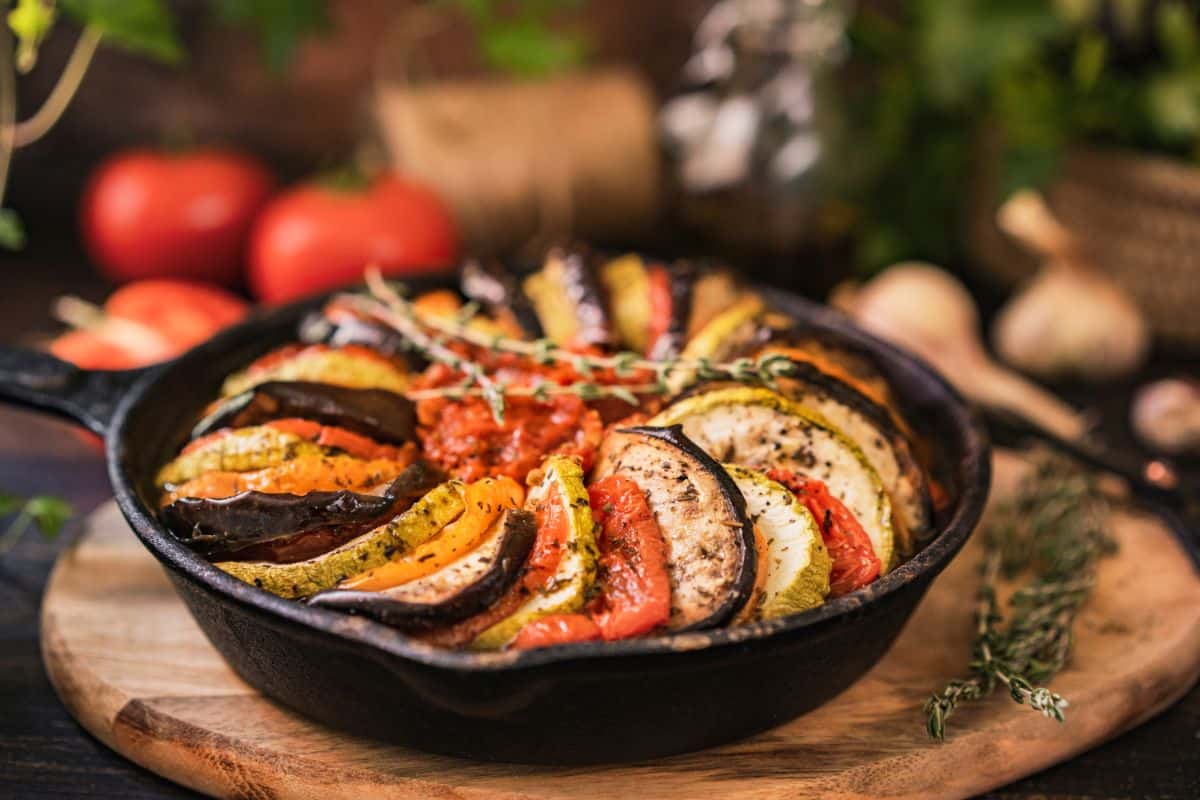 A classic French dish, ratatouille is a chef's dream, and it's one of the most photographic recipes you can make. Made by layering fresh slices of tomatoes, eggplants, and summer squash and then baking the whole affair for about an hour, ratatouille is surprisingly easy to make, and it also uses up lots of tomatoes in the process!
24. Gazpacho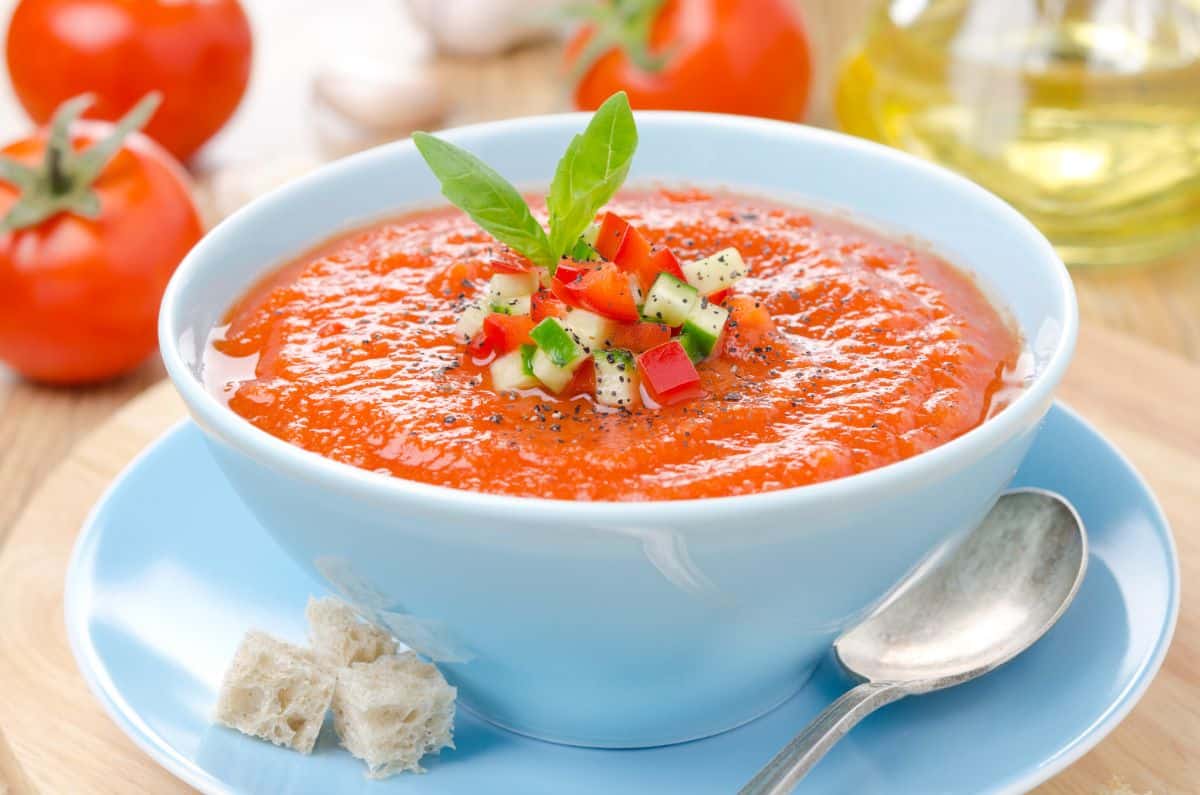 Gazpacho is a chilled soup that hails from Spain, and it's one of the best treats to serve in summer. Refreshing and cool, gazpacho blends tomatoes with other fresh garden ingredients, like cucumbers, bell peppers, and onions. Gazpacho is delicious on its own, but it's even better when served with crusty bread, salad, or roasted veggies.
25. Ketchup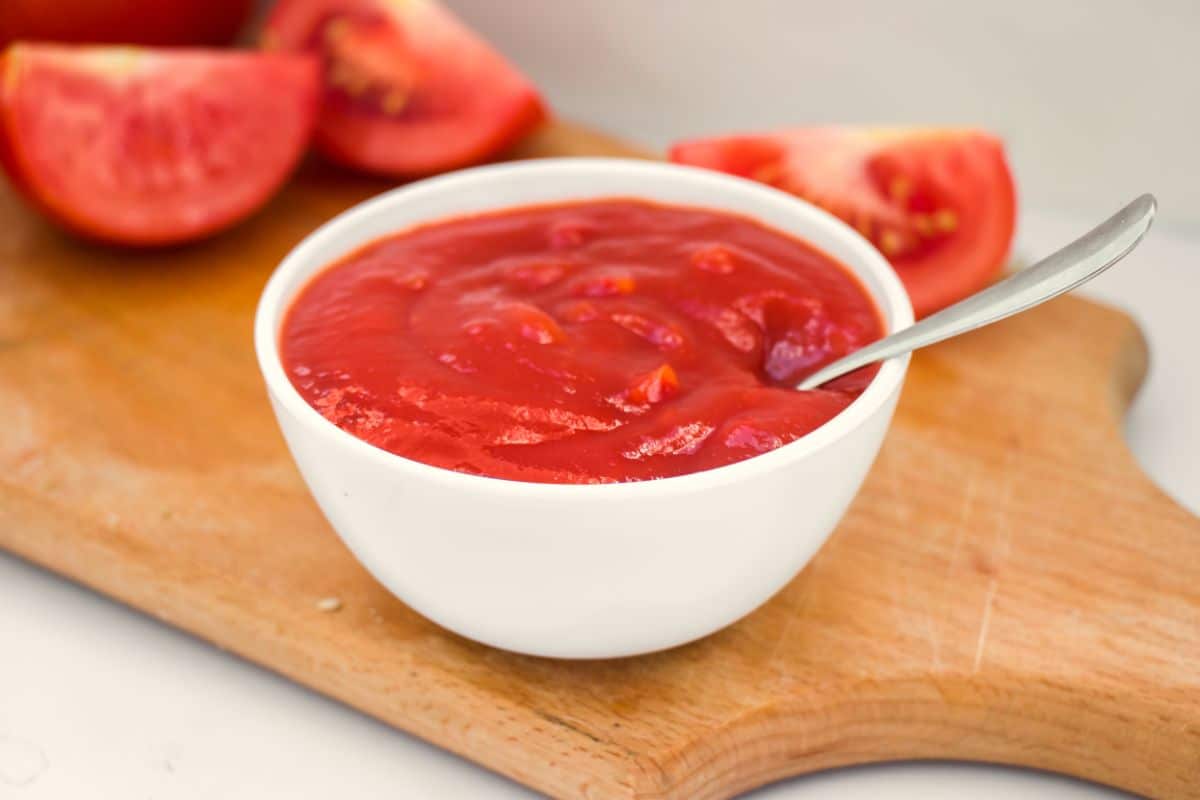 Ketchup is one of the world's most popular condiments, but despite its ubiquity, not a lot of people think about making their own ketchup. But ketchup is very easy to make, and if you make your own, you can use the freshest ingredients or blend in different spices to craft a ketchup that's perfect for you.
A basic ketchup uses lots of tomatoes, as well as vinegar, and an assortment of spices, like bay leaves, cloves, and allspice. Depending on the recipe you use, you can make ketchup for fresh eating or canning. You can also amp up the spice level and make spicy ketchup or blend in curry for curry ketchup.
Summary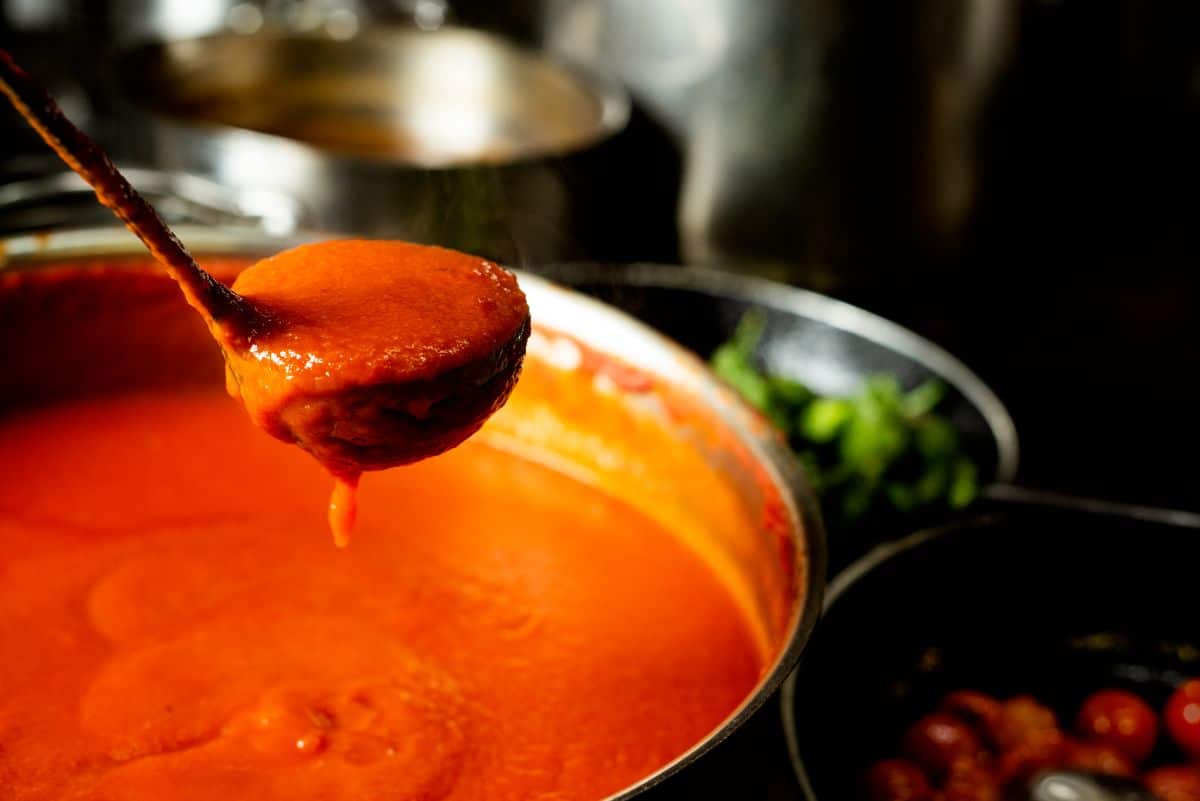 As you can see, there are tons of ways to use up an overabundance of tomatoes so that none of your tasty homegrown tomatoes go to waste. From canned goods like homemade ketchup and tomato paste to fresh dishes like Caprese salads and heirloom tomato sandwiches, tomatoes can be used in so many different ways. So, if your tomato plants are heavy with fruit, don't feel overwhelmed -- just reach for these top tomato recipes and enjoy your harvest like never before!
If you love learning new ways to use tomatoes, check out our guide on the best recipes for using and preserving green tomatoes.