Fast-growing and prolific, radishes are some of the earliest vegetables that you can harvest in your spring garden. But if you got a little overzealous with your radish seeds and you planted more radishes than you know how to use, what can you do?
Radishes are often eaten raw in salads and sandwiches, but there are so many other uses for these delicious veggies. Rich in antioxidants like vitamin C, radishes can be eaten raw, cooked, or dried. They can also be easily preserved via canning and freezing, allowing you to use your homegrown roots throughout the year.
In the list below, we've suggested some of our favorite ways to use a bumper crop of radishes, but we'd love to hear your suggestions too!
Jump to:
18 things to do with too many radishes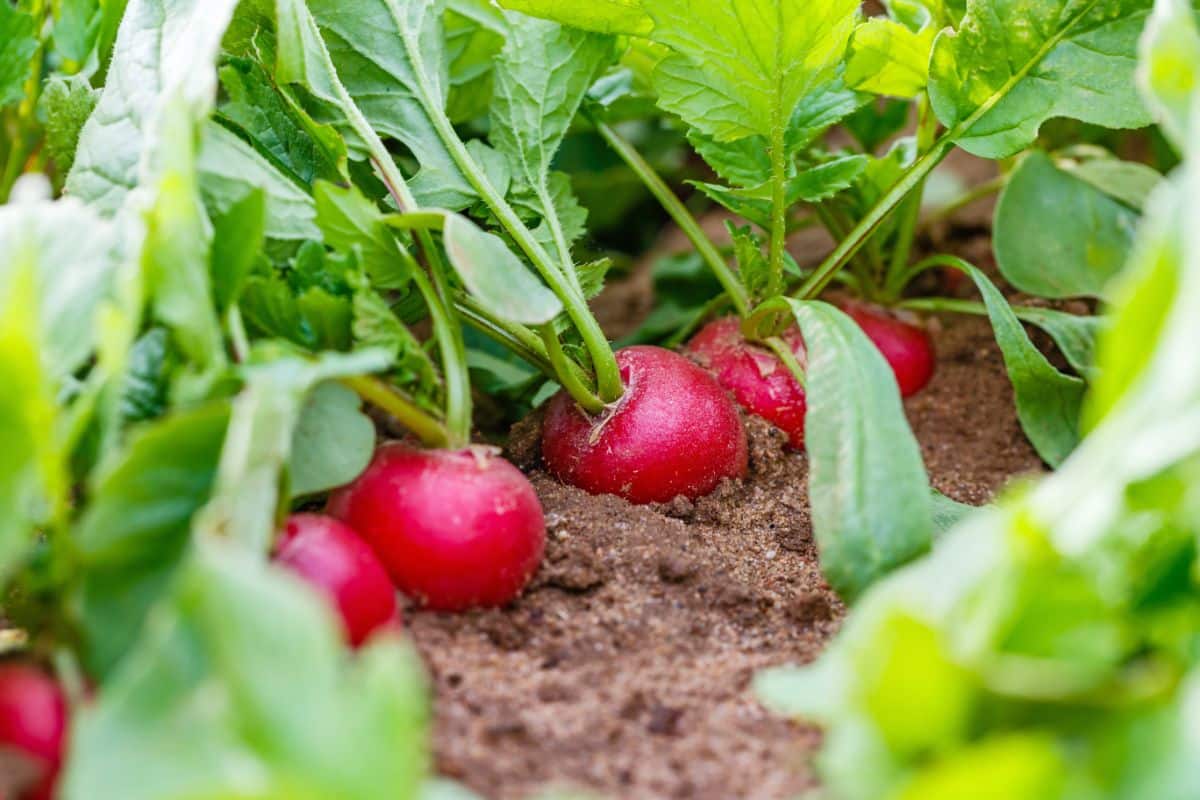 Raw, cooked, or preserved radishes are versatile vegetables that can be used in countless ways. Here are some of our favorite recipes and crafts to try… but don't be afraid to get a bit creative with your radish crop. Perhaps you'll invent an even more delicious recipe to use up extra radishes!
1. English tea sandwiches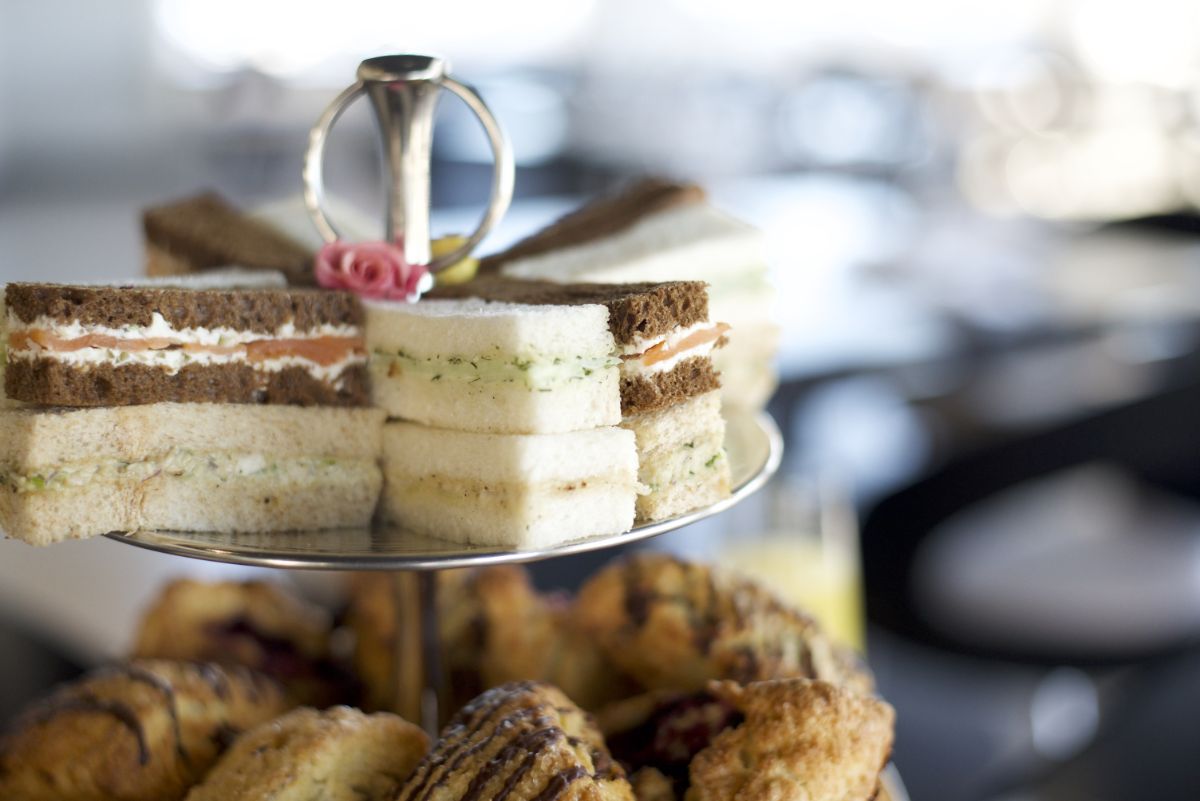 One of the most classic ways to serve radishes is finely sliced in a tea sandwich with herbed butter and crustless bread. Variations of this sandwich call for cream cheese, micro greens, or different herbs, but the foundation of this recipe remains changeless. Serve your tea sandwiches with a steaming pot of tea and maybe a few scones with clotted cream – you won't regret it!
2. Fresh radish salads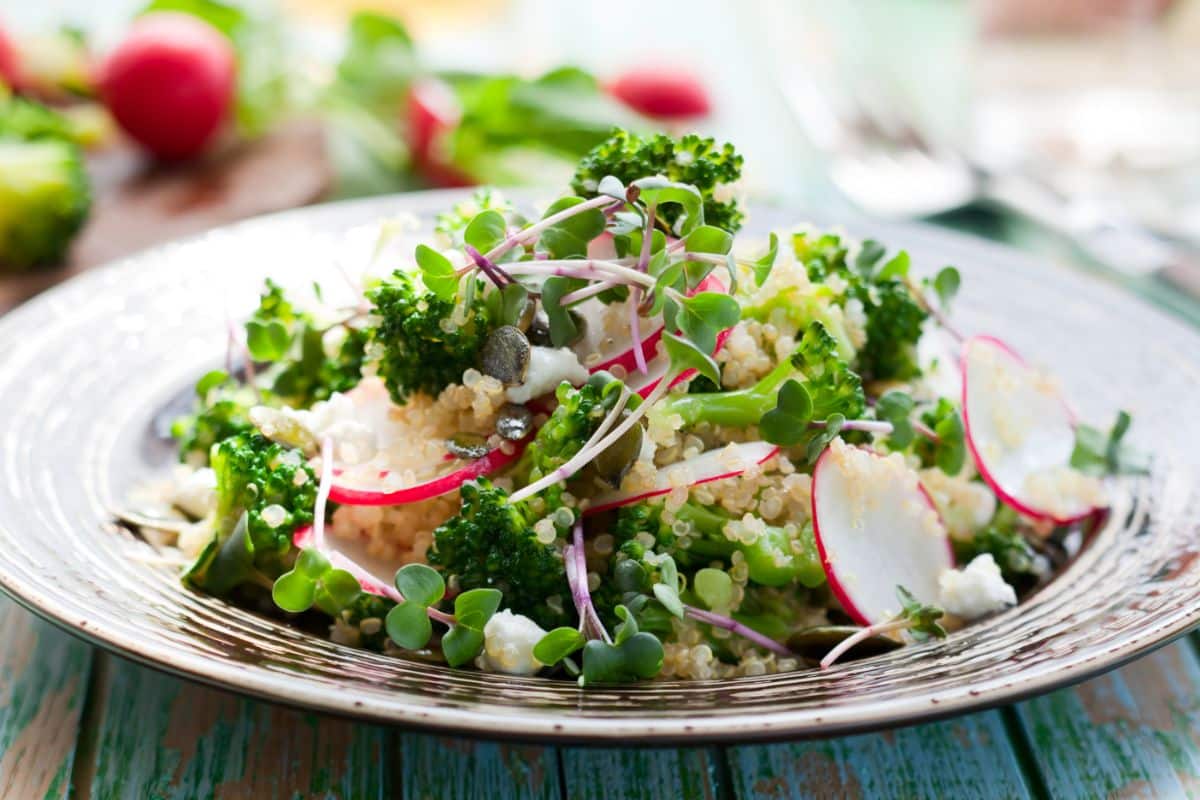 You can make a variety of different salads using radishes as a key ingredient. Salads can be created with a lettuce base and various sliced vegetables, and a fresh vinaigrette. Or you can skip the lettuce entirely and mix up your radishes with navy beans, cucumbers, or other crunchy veggies or nuts.
3. Roasted radishes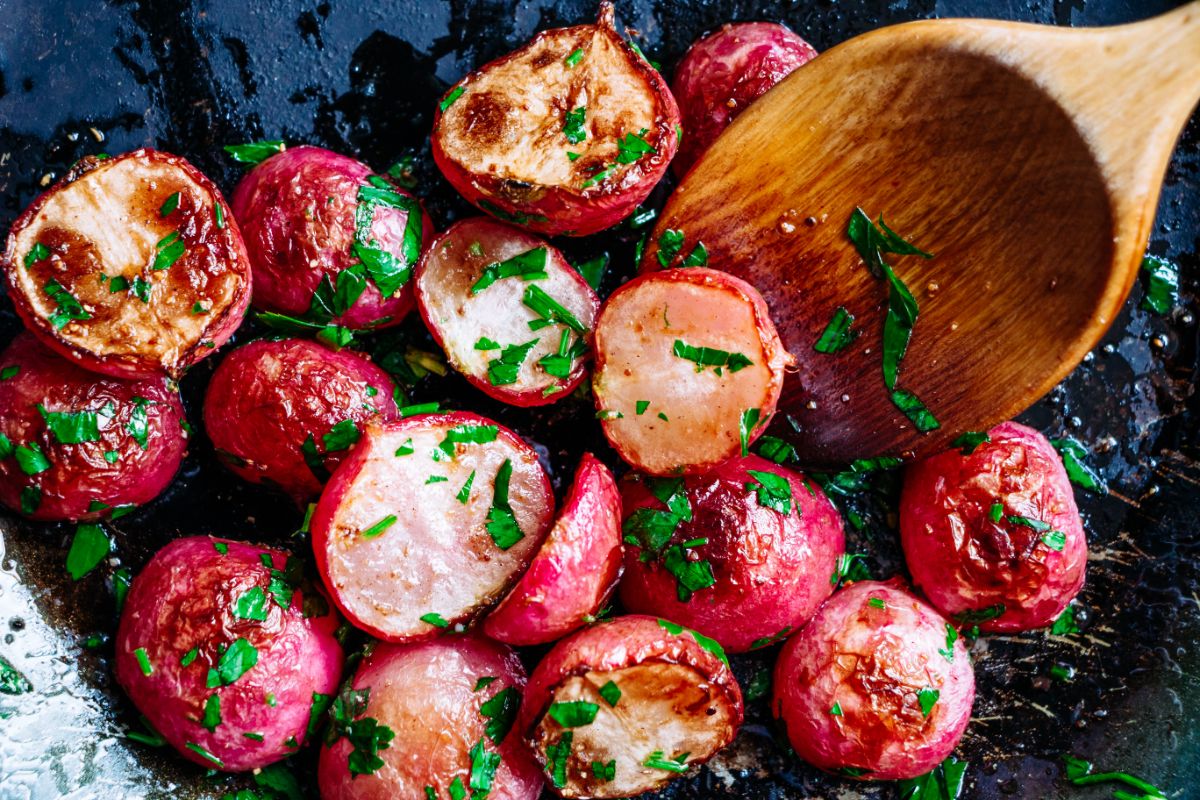 If you're new to working with radishes, you may not think about cooking them. But radishes cook down beautifully, and the heat mellows their flavor and adds a certain element of sweetness. Used in this manner, radishes can be substituted for turnips in any dish, and their savory flavor may just become one of your favorite tastes!
One of my favorite ways to cook root vegetables, including radishes, is to roast them for about 30 to 40 minutes in the oven. Then I layer them on some homemade polenta and drizzle balsamic glaze on top. This is an easy way to use up a bumper crop of radishes or any other root vegetable you have too much of.
For an even simpler and low-carb option, radishes can be roasted with garlic and then served in place of potatoes.
4. French breakfast radishes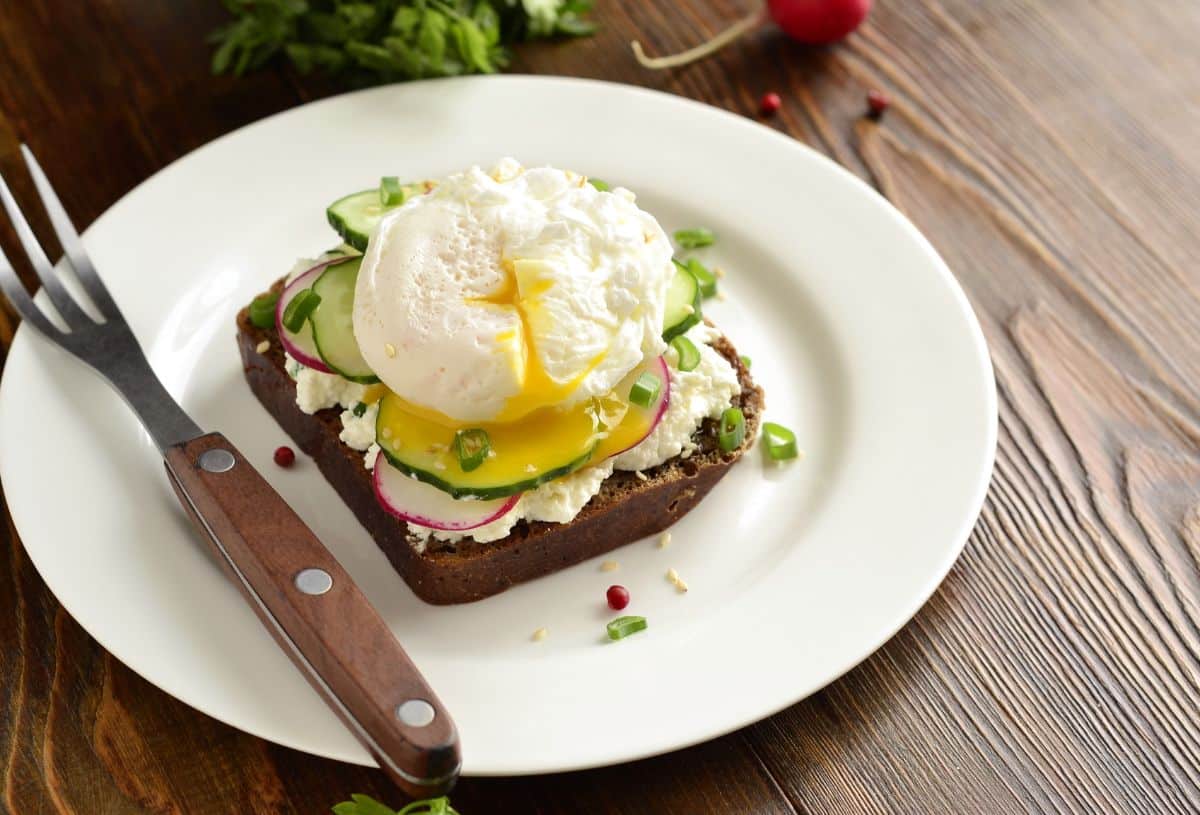 Another traditional way to use your radishes it to sauté them for breakfast with a bit of butter. Serve your cooked radishes on toast with a poached egg and chopped herbs, such as chives and thyme. Yum!
Most often, 'French breakfast' radishes are used for this dish, but you can substitute any other radish you like. 'Easter egg' radishes, with their bright pink and purple coloration, can be a fun radish variety to try as well.
5. Quick pickled refrigerator radishes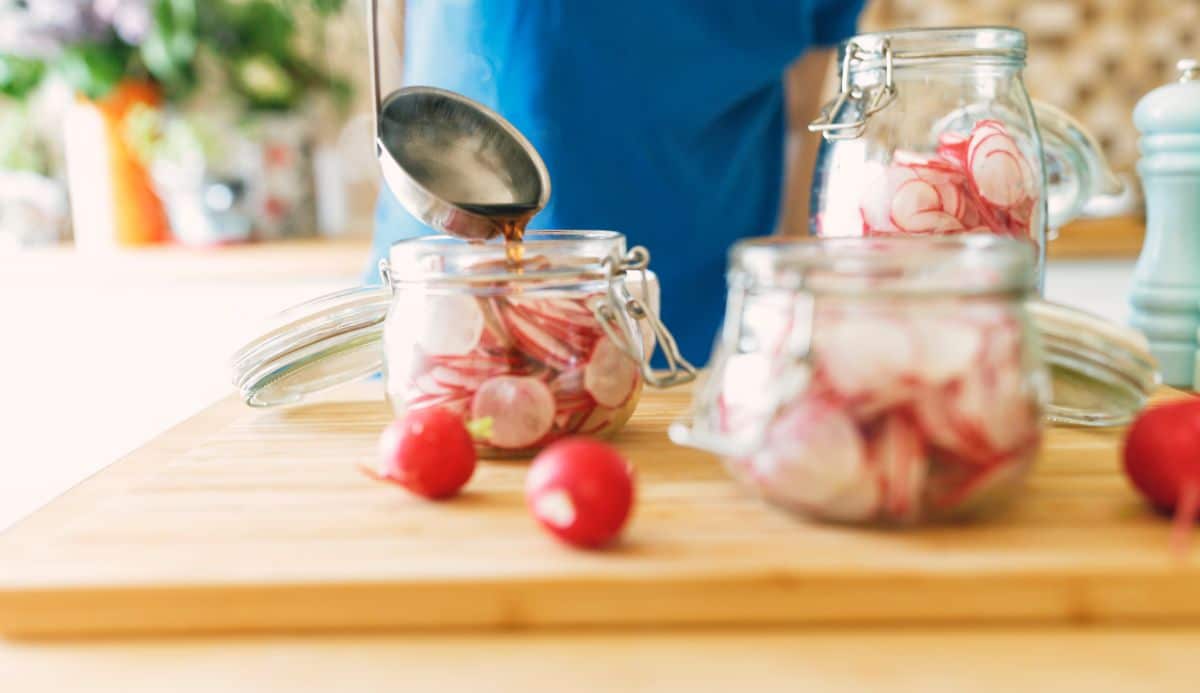 An easy way to use up extra radishes and prevent waste is to pickle them. But if you're new to the preservation or you don't have canning supplies, don't fret. You can make easy pickled radishes in your refrigerator too!
Like cucumbers, radishes can be pickled, which will preserve their shelf life and elevate their flavor. Different recipes call for different brines and herb blends, but a basic pickled radish will use vinegar as a base. Honey or sugar, salt, spices or herbs like dill, mustard, or garlic are then mixed into the brine for extra flavor.
After adding your radishes to the brine, allow them to marinate in the pickling juice for at least 24 hours or up to one week. This will give your radishes plenty of time to soak up all that delicious brine, and it will soften the radishes slightly while still preserving their quintessential crunch!
6. Canned radishes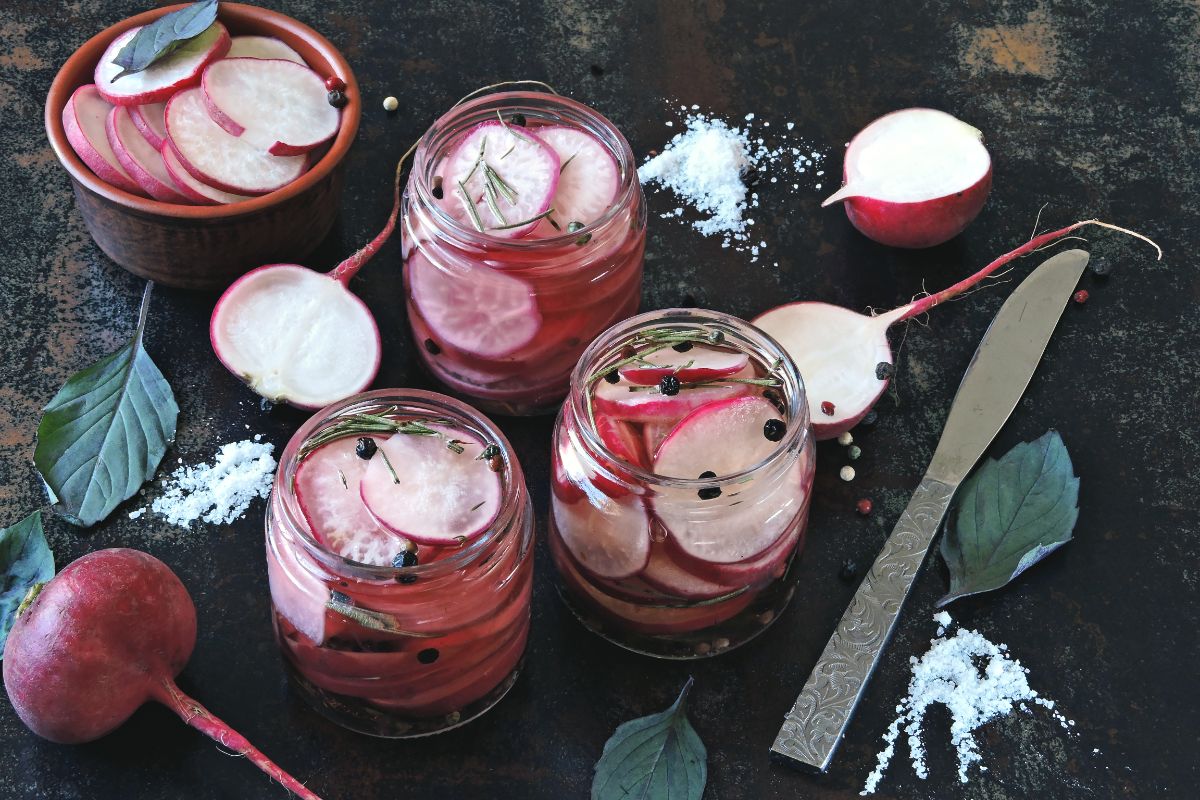 If you have an extra large harvest of radishes, you may not have enough space for all of them in your refrigerator. But that's where canning comes in! Radishes are usually canned with the water bath canning method, which will drastically increase their shelf life.
Radishes are low-acid foods, so if you want to water bath can them, they will need an acid added. Inexpensive apple cider vinegar will do the trick. Be sure to follow a reliable recipe and process your radishes for the recommended amount of time in your water bath canner.
7. Lacto-fermented radishes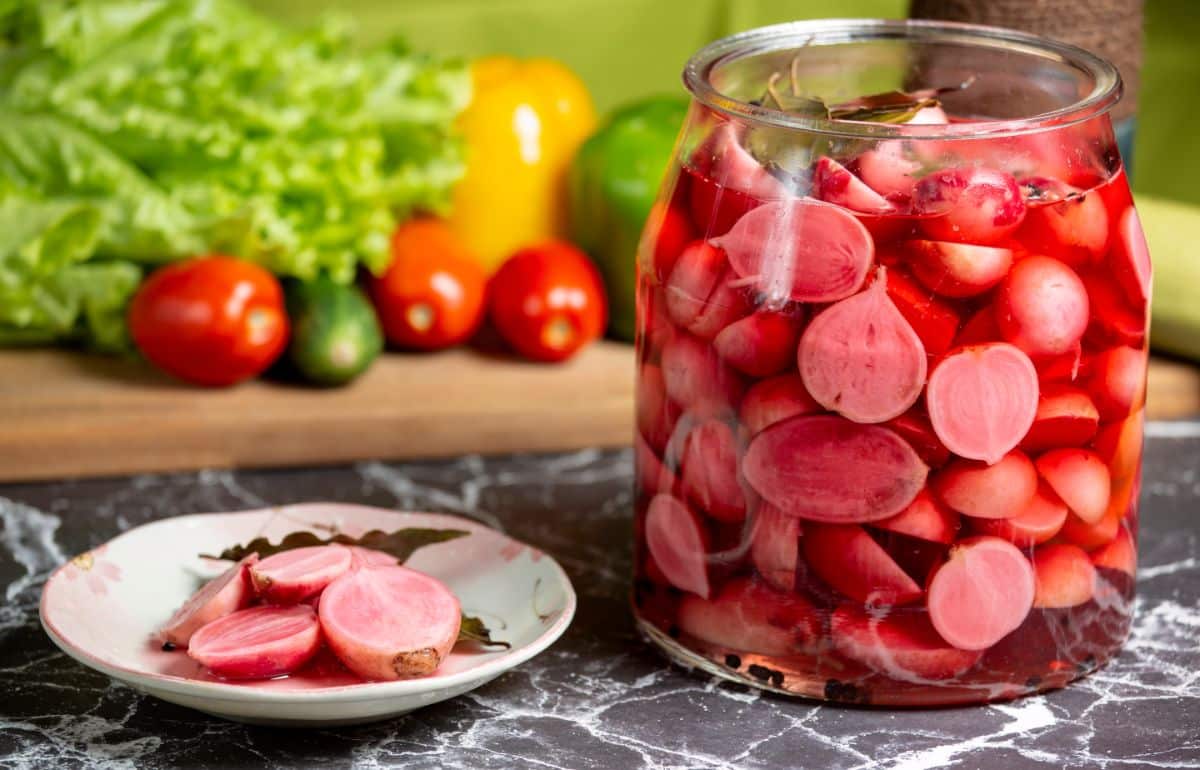 Lacto-fermented radishes have all the zesty tang of pickled radishes but with an added perk. They're gut healthy too!
Lacto-fermented radishes can be made at home, and they are rich in probiotics. Much like sauerkraut and deli-style pickles, you can make these flavorful treats with a simple crock or mason jar. Once they've fermented, serve your radishes as a garnish on sandwiches or just gobble them up as a snack.
For longer storage, lacto-fermented radishes can also be canned; however, heating them destroys the probiotics in them.
8. Vietnamese pickled radishes and carrots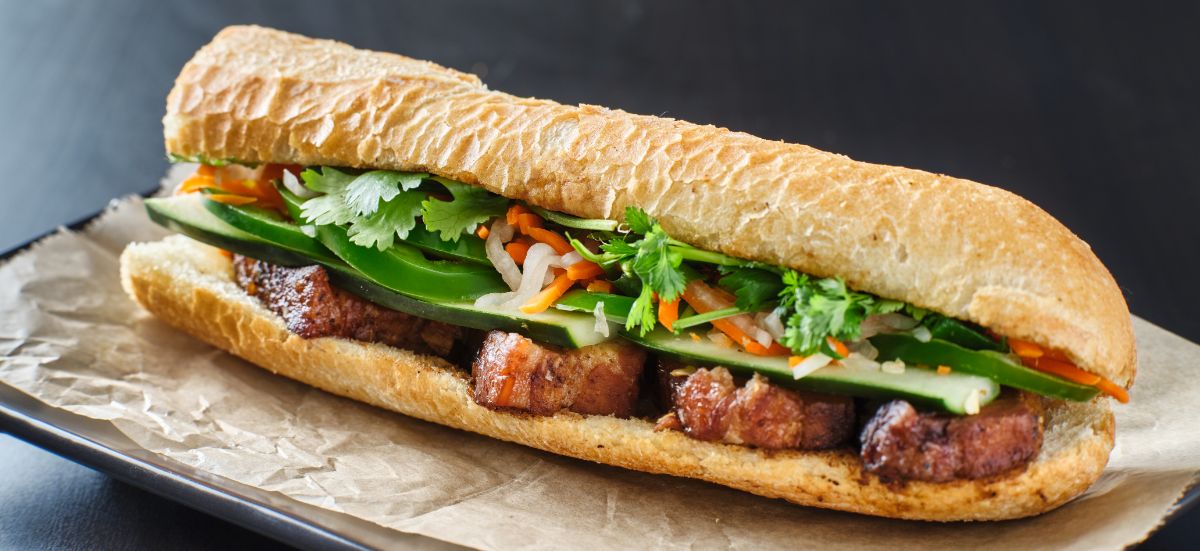 If you've ever had Vietnamese food or the ever-popular banh mi, you've likely experienced Do Chua, (a pickled daikon and carrot slaw). Most often, this dish is made with daikon radishes, but you can substitute other radish varieties too. Do Chua has a fresh and tangy flavor that pairs beautifully with a variety of rich and savory dishes.
9. Pizza with roasted radishes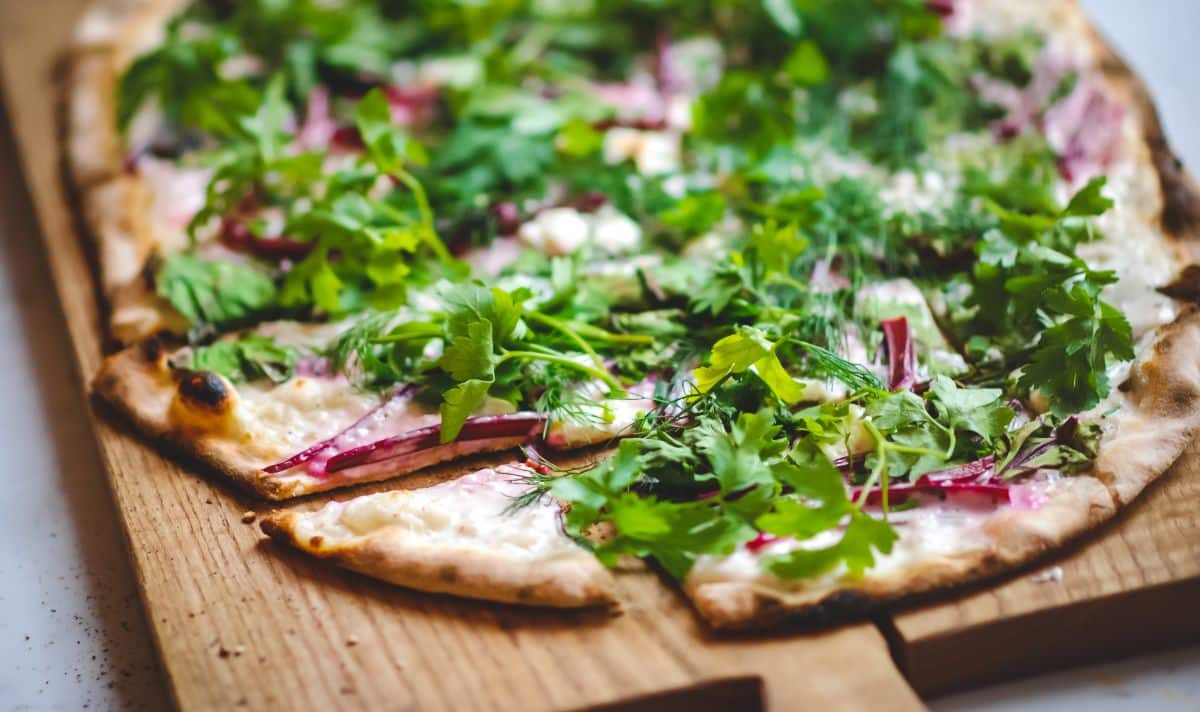 Pepperoni isn't the only pizza topping out there. For years, pizzas have been made with less traditional ingredients, like pineapple, butternut squash, and beets. And if you have too many radishes on hand, you can use them as pizza toppers too!
Cacio e pepe pizza can be garnished with roasted radishes. Or you can make a homemade pizza with radishes, arugula, and Havarti cheese. Meat lovers may want to pair their radishes with mozzarella and sausage.
10. Radish slaw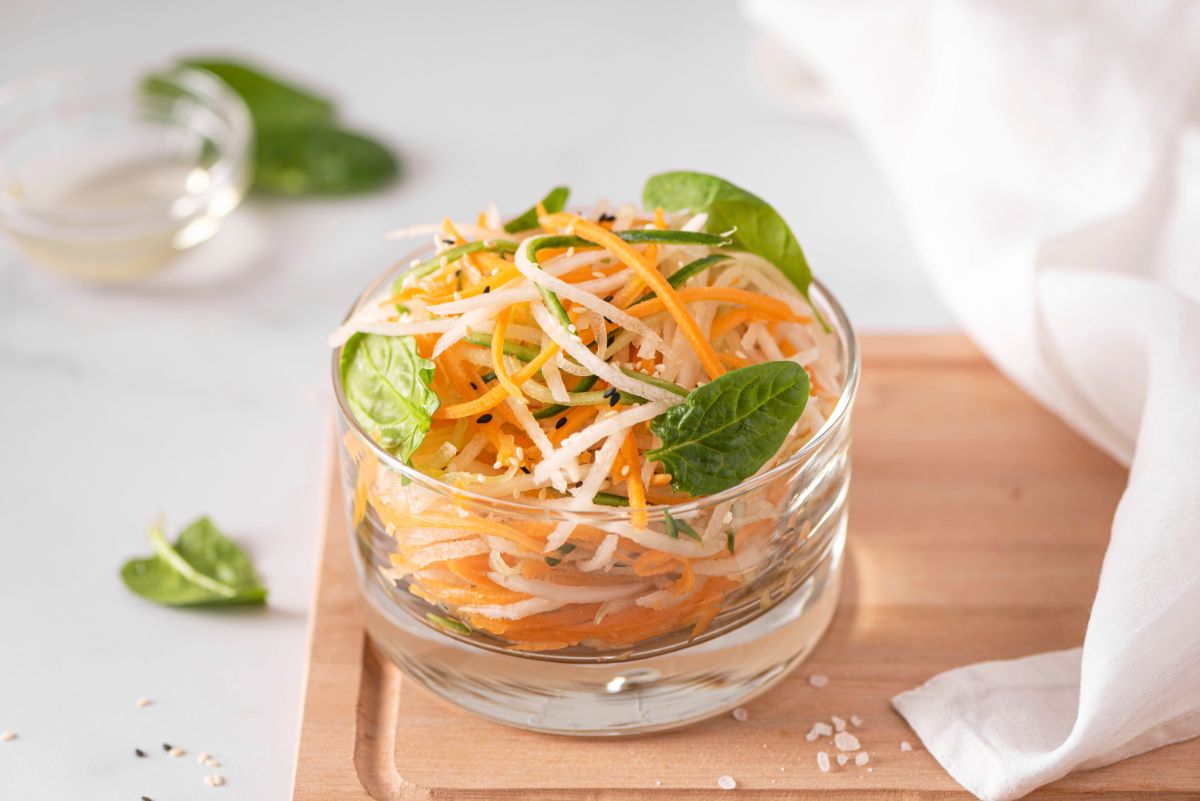 Radishes are cruciferous vegetables, so it should come as no surprise that they can be easily swapped in for cabbage in different slaw recipes. If you like the heat, try out this jalapeno pepper and radish slaw. Or make this creamy slaw with radishes and mayo.
11. French tartine with radishes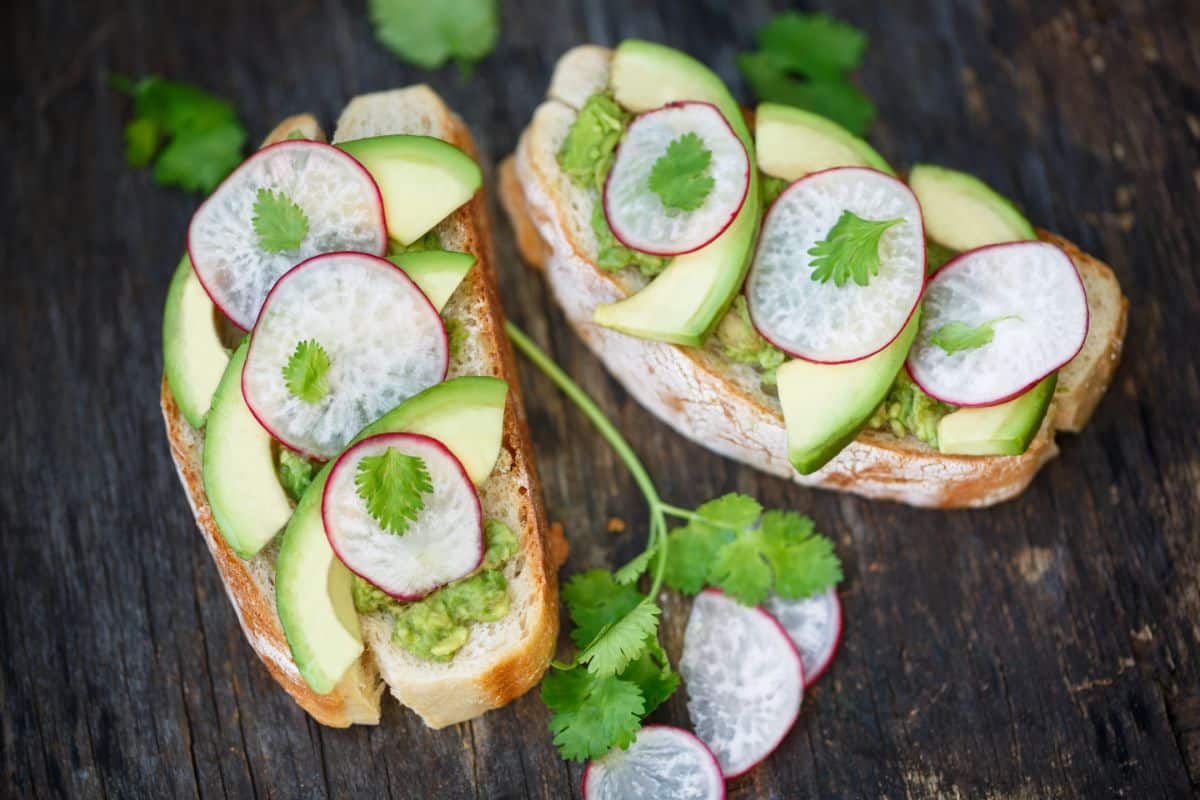 Tartines are essentially open-faced sandwiches that can be loaded up with an assortment of toppings. And, of course, if you have extra radishes, you can add them to your tartine! Adventurous eaters may want to try this tartine recipe with green butter and mixed radishes.
12. Radish chips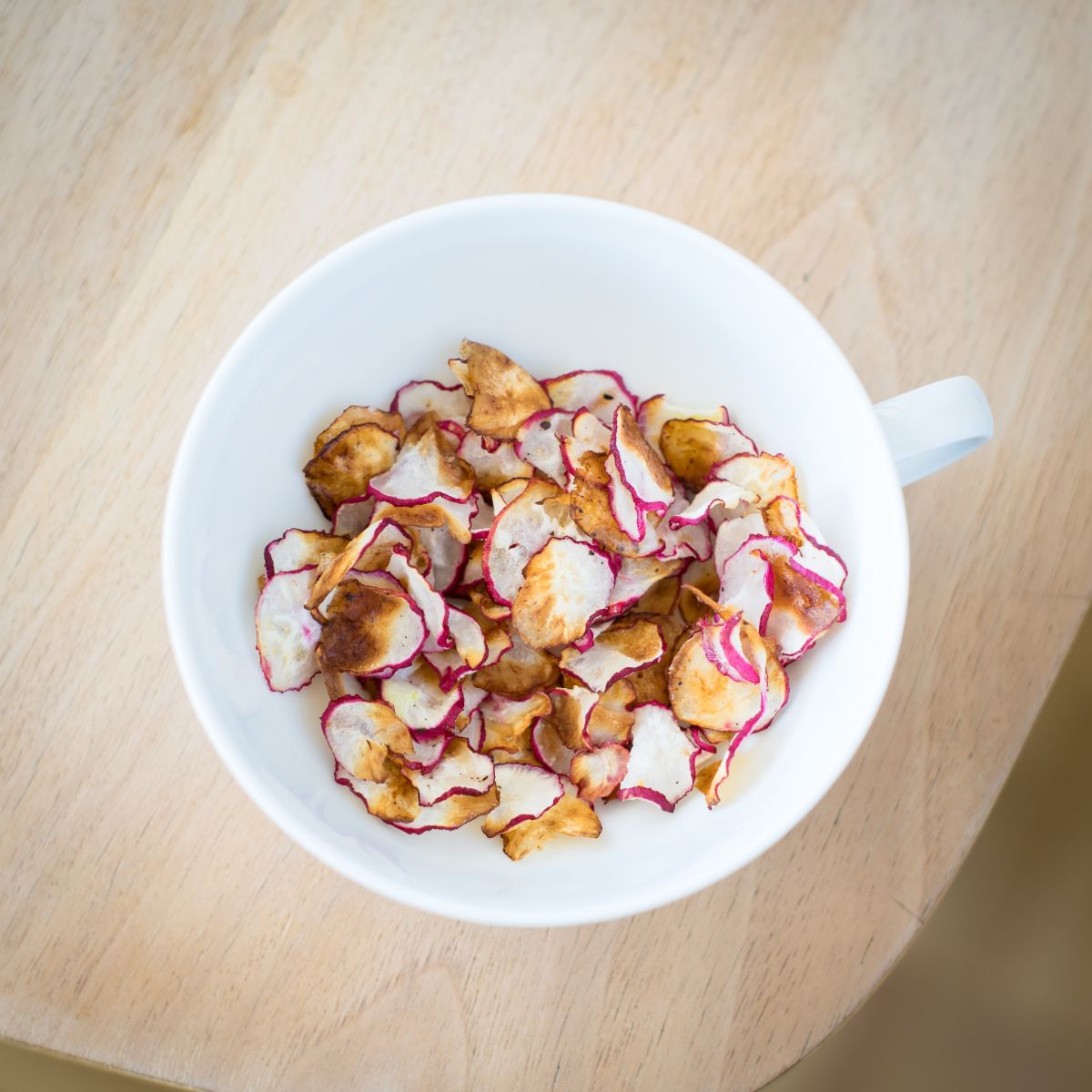 Step aside potato chips because there's a new crunchy veggie snack in town. Radish chips!
If you have a dehydrator, you can easily make radish chips, or you can roast them in your oven. Since they aren't fried, they're healthier for you, and you can switch up the seasonings to suit your tastes.
13. Radish soup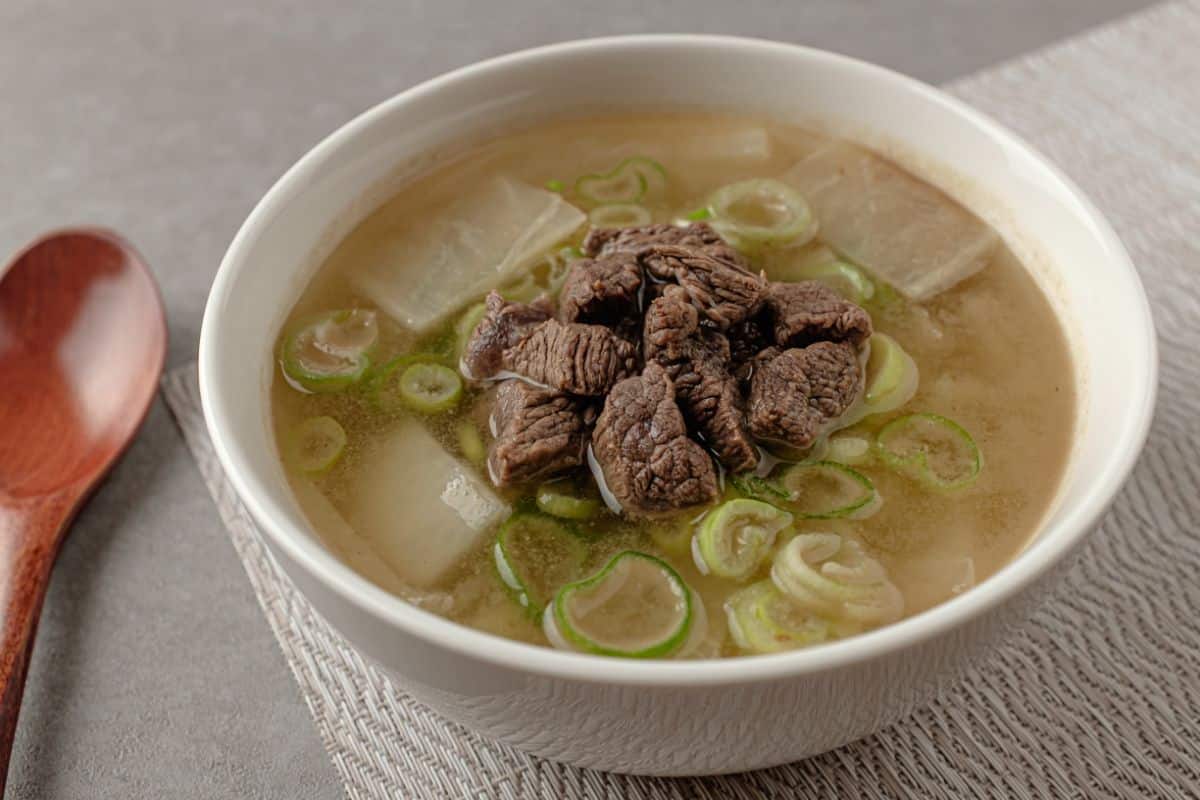 While radishes are staples in the spring garden, their cold hardiness means they grow well in autumn too. But if you end up with too many radishes at the end of the season, what can you do? Make a cozy soup, of course!
There are many different radish soup recipes available, but a creamy radish soup with potatoes and sour cream is hard to beat. You may also want to try out Korean radish soup with kelp, sesame oil, and green onions.
14. Radish stir fry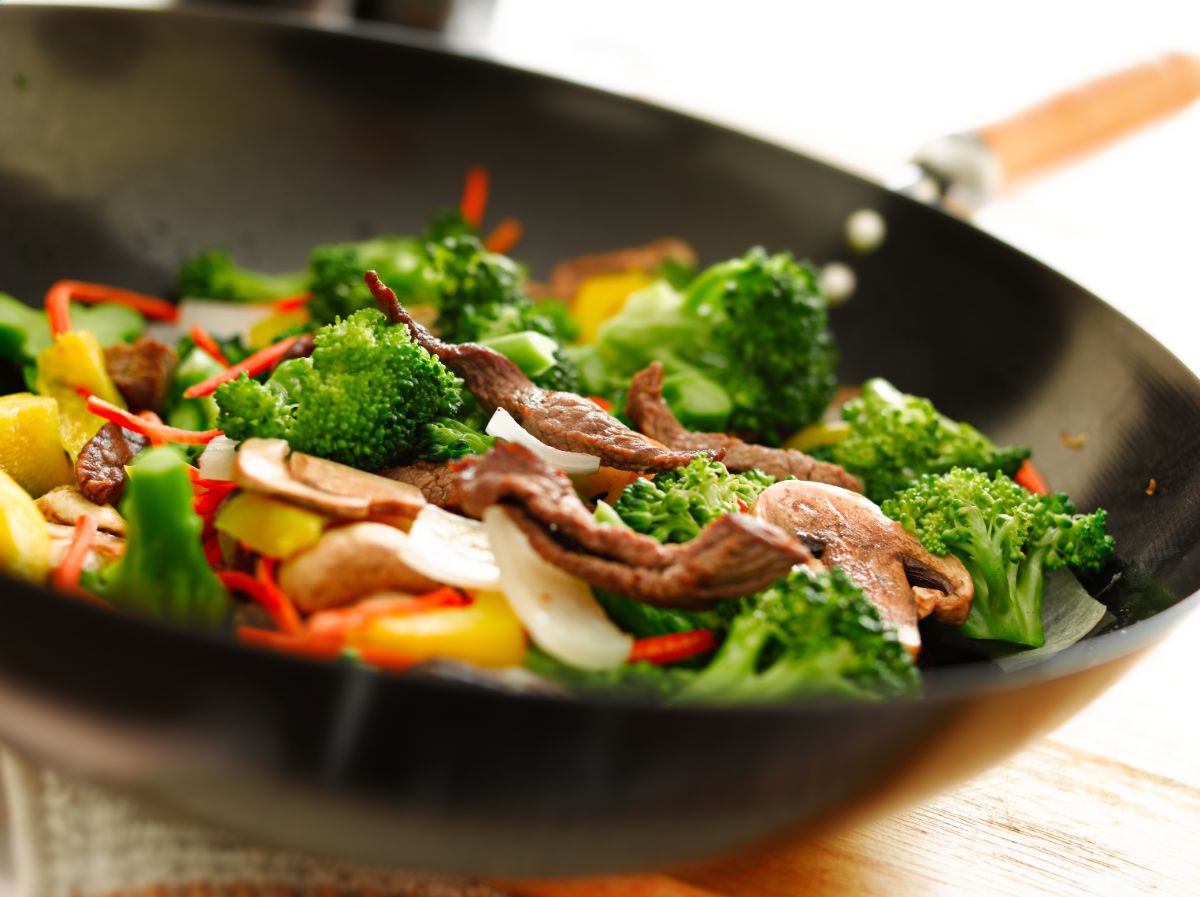 Radishes' delicate flavor means they won't overwhelm other ingredients, which makes them a perfect addition to stir-fries. Once cooked, radishes soften slightly, yet they retain a certain bite that can add nuance to different dishes, including pork and radish stir fries and this sweet and sour vegetarian dish with bok choy.
15. Chinese radish cake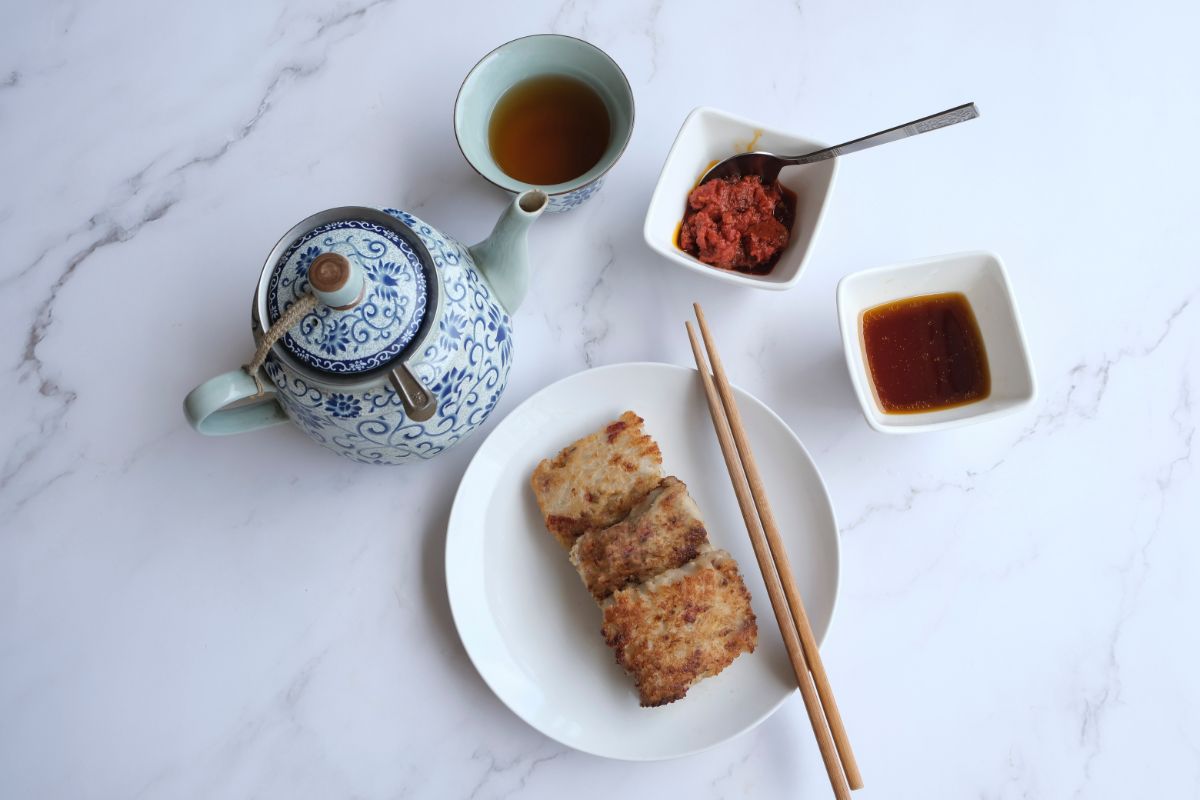 Also known as Lo Bak Go, Chinese radish cake is usually made with turnips, but radishes can easily be substituted in. Radishes are shredded and then mixed with an assortment of ingredients. After steaming, the cakes are sliced up and fried and then served with condiments like sriracha and oyster sauce.
This dish is traditionally served during Chinese New Year.
16. Freeze extra radishes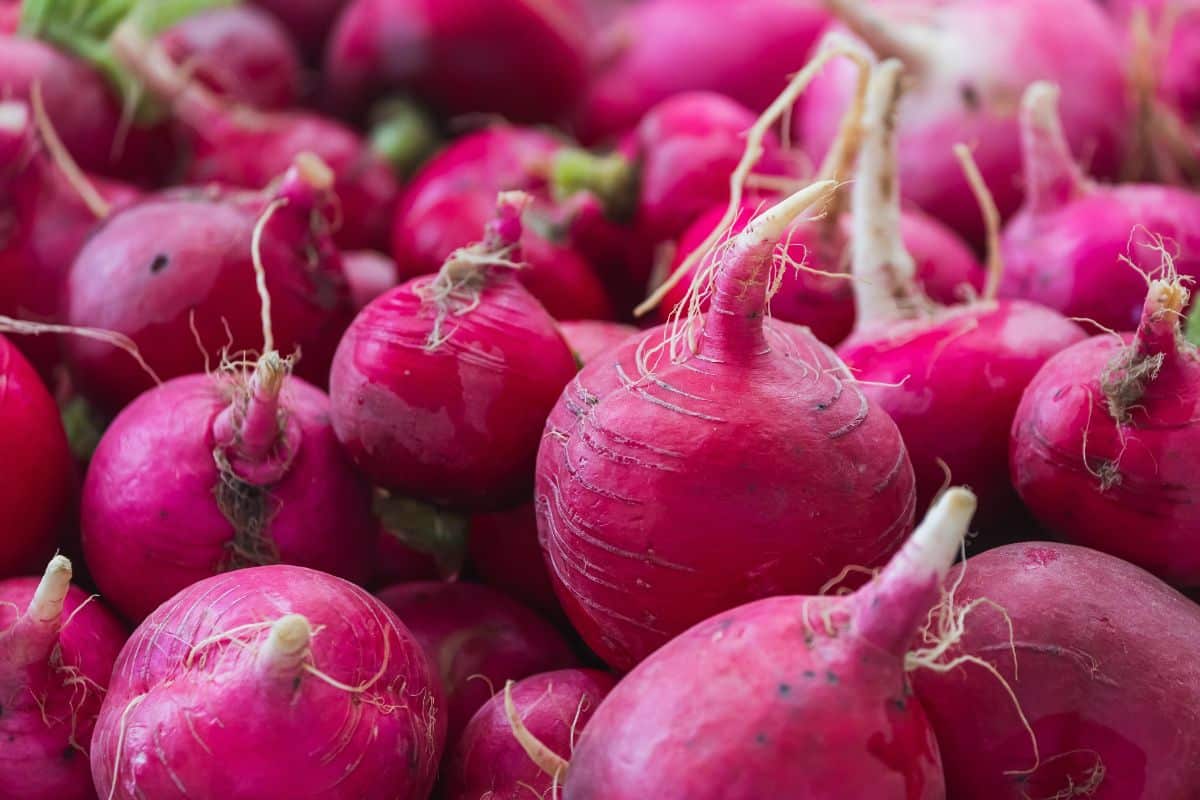 If you've tried the above recipes, but you still have more radishes than you can use, you can always try freezing them. Like many other vegetables, radishes freeze beautifully, and this process allows you to store your radishes away until you're ready to eat them.
To preserve the texture and color of your radishes, blanch your roots for 2 to 3 minutes before flash-freezing them. Once they're flash frozen, transfer your radishes to an airtight container or baggie, so they don't develop freezer burn. Properly stored frozen radishes should last in your freezer for 10 to 12 months.
17. Make garnishes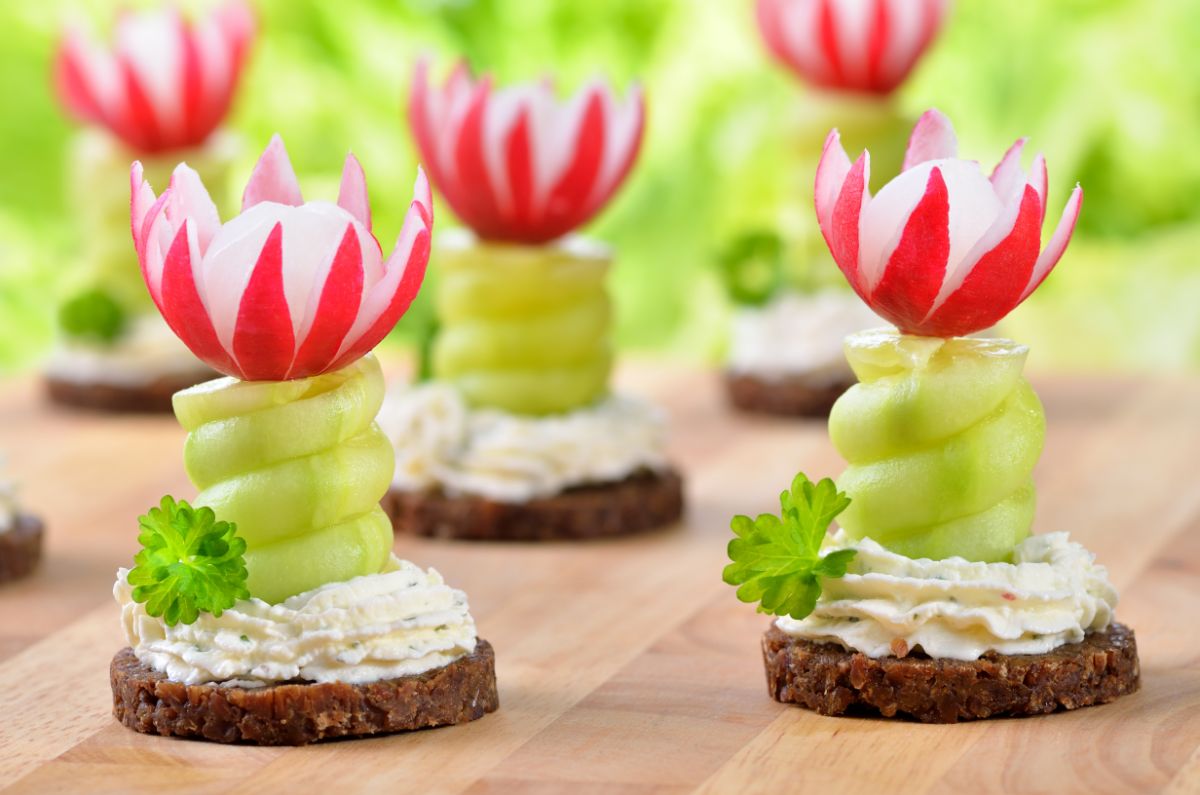 Creative cooks can have a lot of fun in the kitchen by crafting charming garnishes with leftover radishes. Traditionally, radishes have been carved into pretty roses and other floral forms. More recently, however, cooks have experimented with whimsical radish creations, such as handmade radish mushrooms!
After carving your radish garnishes, plate them up with your favorite dinner or just enjoy them as a quirky snack. If you have young children, the delightful forms of these radishes may even inspire picky eaters to finally enjoy their veggies.
18. Create a homemade dye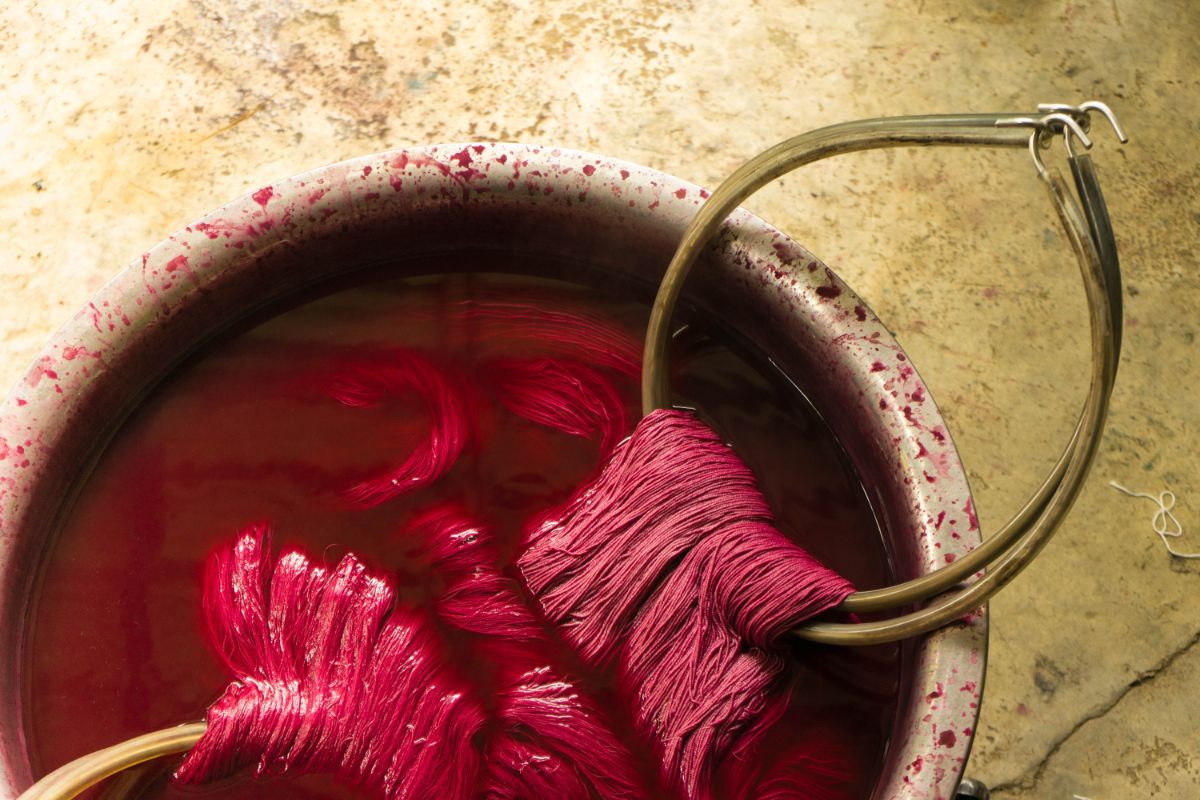 Many vegetables can make fabulous homemade dyes for textiles, and radishes are no exception. While you may need to experiment a bit with mordants and fibers, when properly brewed, radishes will create an earthy, red dye.
As with most plant-based dyes, radish dye usually works best on wool, but it can adhere to other natural fabrics too.
Summary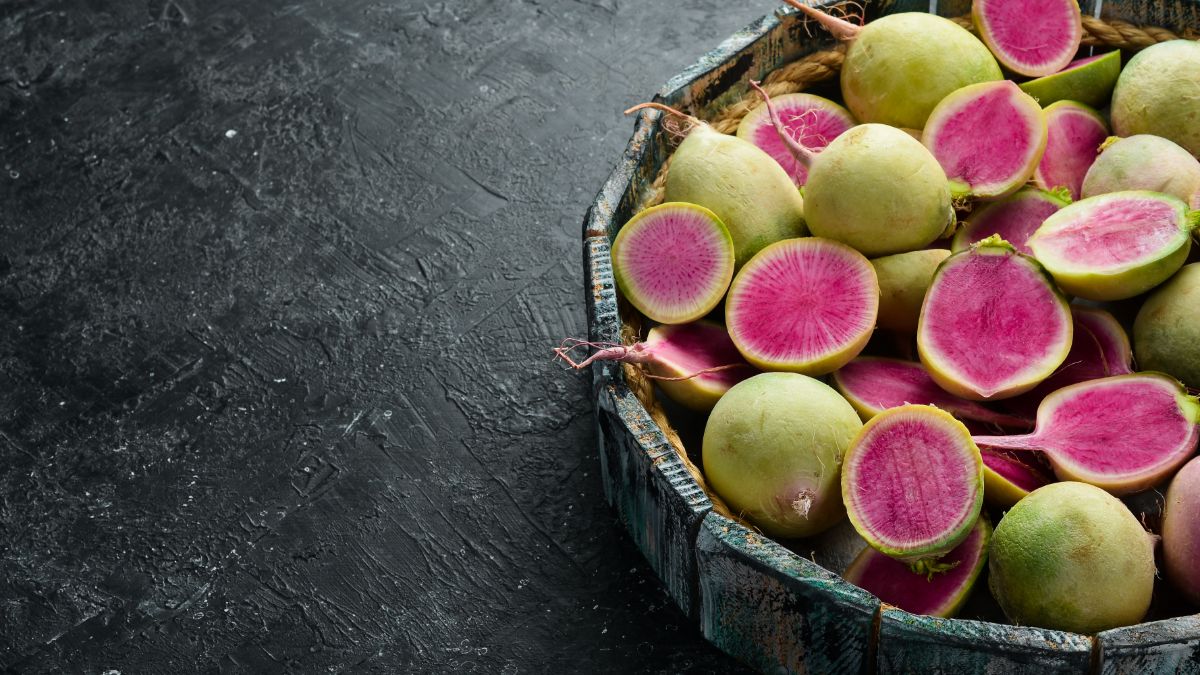 Planting more vegetables than you can eat is a common problem in home gardens, especially in springtime when gardeners are impatient to start growing after the long winter. But if you end up with a bumper crop of radishes that you don't know how to use, there are lots of creative ways to ensure your produce doesn't go to waste.
Experimenting with new recipes, like radish cake and soups, can be a great place to start. But if you run out of refrigerator space, radishes can easily be preserved in other ways. Learning new methods to use up extra produce can be fun, and it will help you get the most out of your garden and prevent unnecessary food waste too!
For more inspiring ways to put your harvest to use, check out our guide on how to cook with green tomatoes or learn how to make homemade jam here.