Come September, many, if not most of us, are starting to see the end of the gardening season. While we're not quite done yet, and there are still some good fall crops and greens to be grown and sown, some summer crops have come and gone. Others are at their full harvest height. Picking and preserving are often in full swing in September.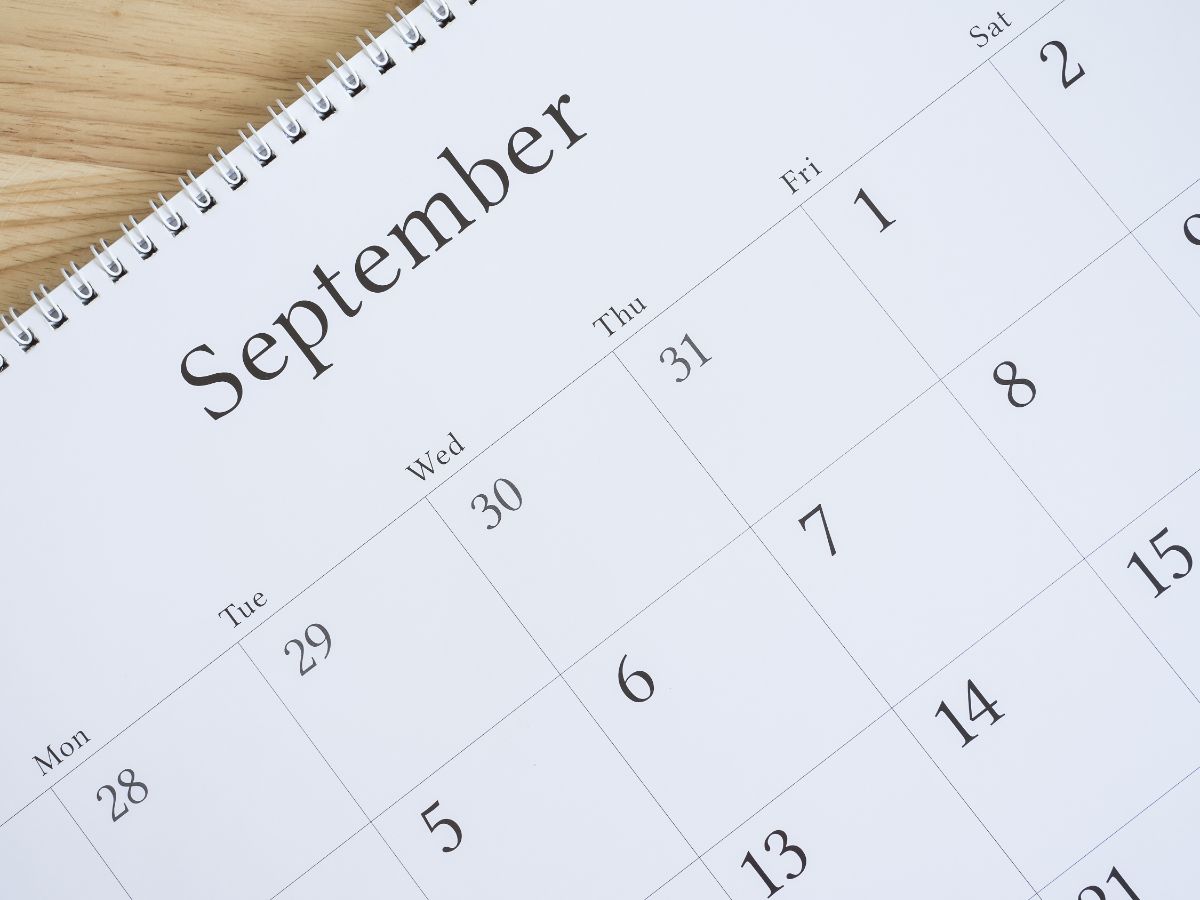 Even though the heavy lifting of planting, maintaining, and coaxing out produce are over, there are things that the smartest gardeners will be sure to do. What are those things we should be focusing on in September?
Here are your
10 Top Tasks Smart Gardeners Take on in September (Plus Bonuses)
September garden tasks are a mix of maintenance and cleaning, growing, planting, prepping, harvesting and preserving.
There's a lot going on in September. It's quite a mix of work. It's also a very busy time for gardeners, especially if you like to preserve the food you grow. But it's a very rewarding, time, too, and worth putting in a continued effort.
Jump to:
1. Start final rounds of fall greens (and other fall crops if you have time left before your frosts).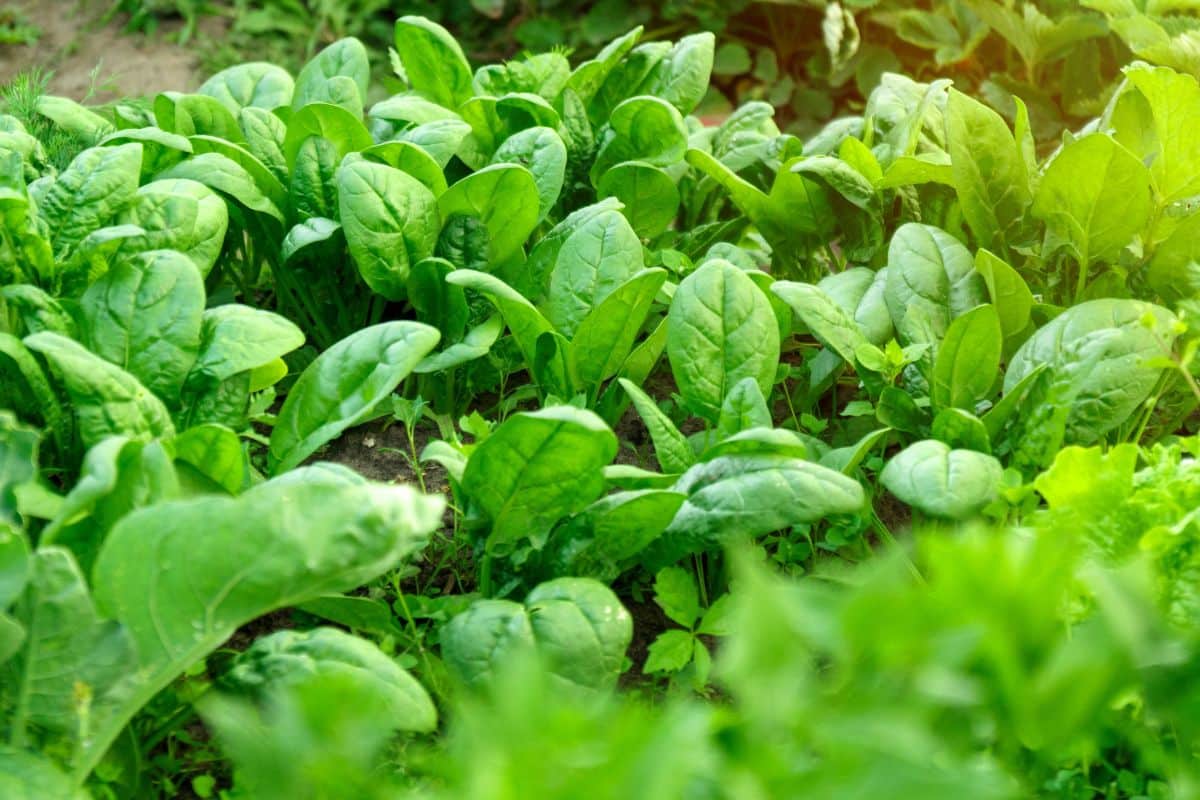 Baby greens like lettuce and spinach can be harvested as early as 21 days. Even cold locations aren't likely to see frosts much earlier than late September, so there's still time to get in a round of fall spinach, Asian cabbages, greens, and lettuces. These crops can keep going through mild frosts, too, so even if they do get frosted, you still probably have a good window to sow and harvest some fresh fall greens.
Focus more on leaf varieties and blends than head lettuces. You'll have more versatility in terms of harvesting. For example, greens can be harvested in the small leaf or baby stage. You don't have to wait until they grow to full size.
Later in the month or in October, if frosts threaten, you can keep greens going by using floating row covers and season extenders like grow tunnels.
If you live farther south, you probably have time for some other fall crops as well. Check out your first expected frost date and see what you can get in the ground for continued fresh goodness. There are a lot of benefits to growing a fall garden, especially if your summer garden was a flop!
2. Bring in and preserve the harvest.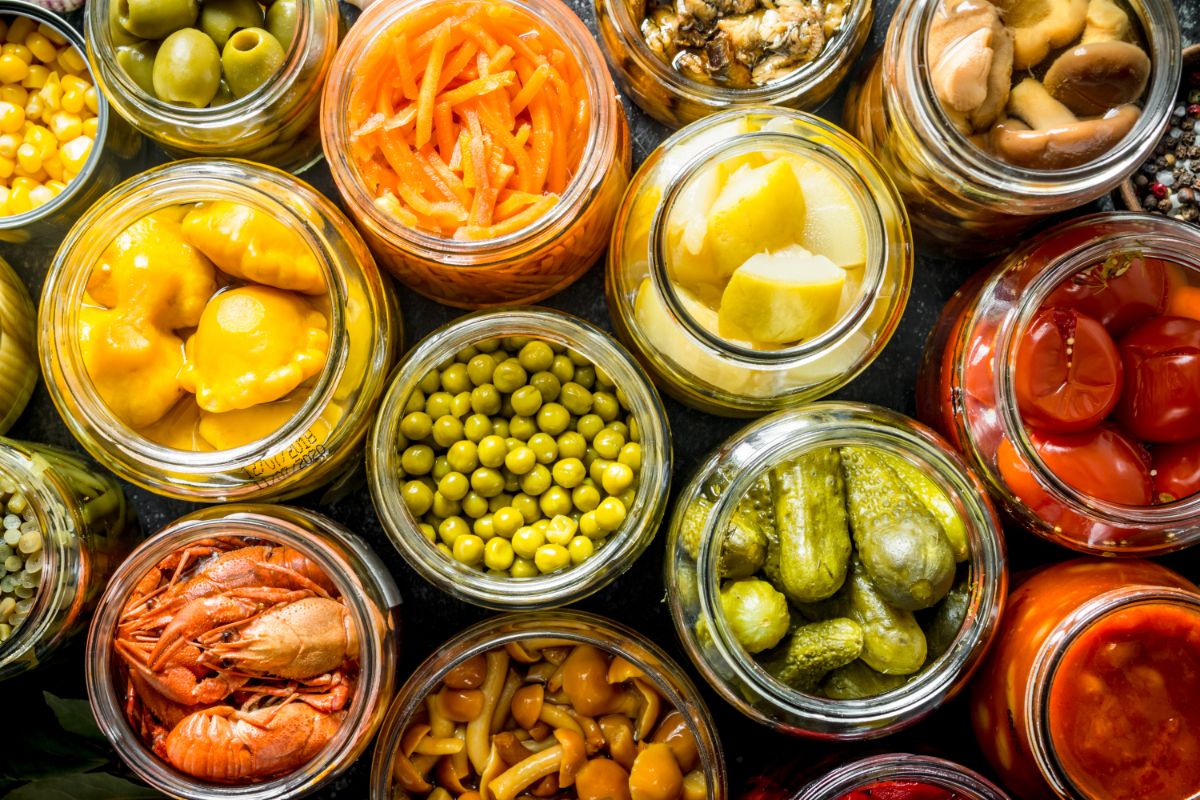 Some summer crops are just really hitting their peak of harvest in September, so don't put away the preserving props just yet!
Early to mid-September may be your prime time for big crops like tomatoes, pumpkins, squash, and more. Not to mention, fall is typically THE time for tree fruit harvests. There's a lot to be brought in and put up this month.
There are a variety of options for preserving your harvest. For the best storage, selection, and usability, consider a bit of each. Preserving the same crop in different ways can give you more options for use and flavor interest.
Bonus Tip: Don't give up on summer crops too soon.
One mistake gardeners sometimes make is to stop looking and picking their summer-grown vegetables too soon. Yes, this is a month when many of us are shifting gears, but this is also a month with loads to offer. As long as the weather is holding and the quality of your produce is still good, keep it going and get all you can in return for your labors.
If your plants are still going strong but you don't need any more of its produce, ask a friend or neighbor if they'd like to come glean your garden instead. Gleaning is the act of offering leftover or missed garden or field produce to another who can make good use of it. Your own small-scale version of gleaning is a great way to pay it forward while also having some of your garden clean-up done for you in exchange.
3. Keep on keeping on the weeds.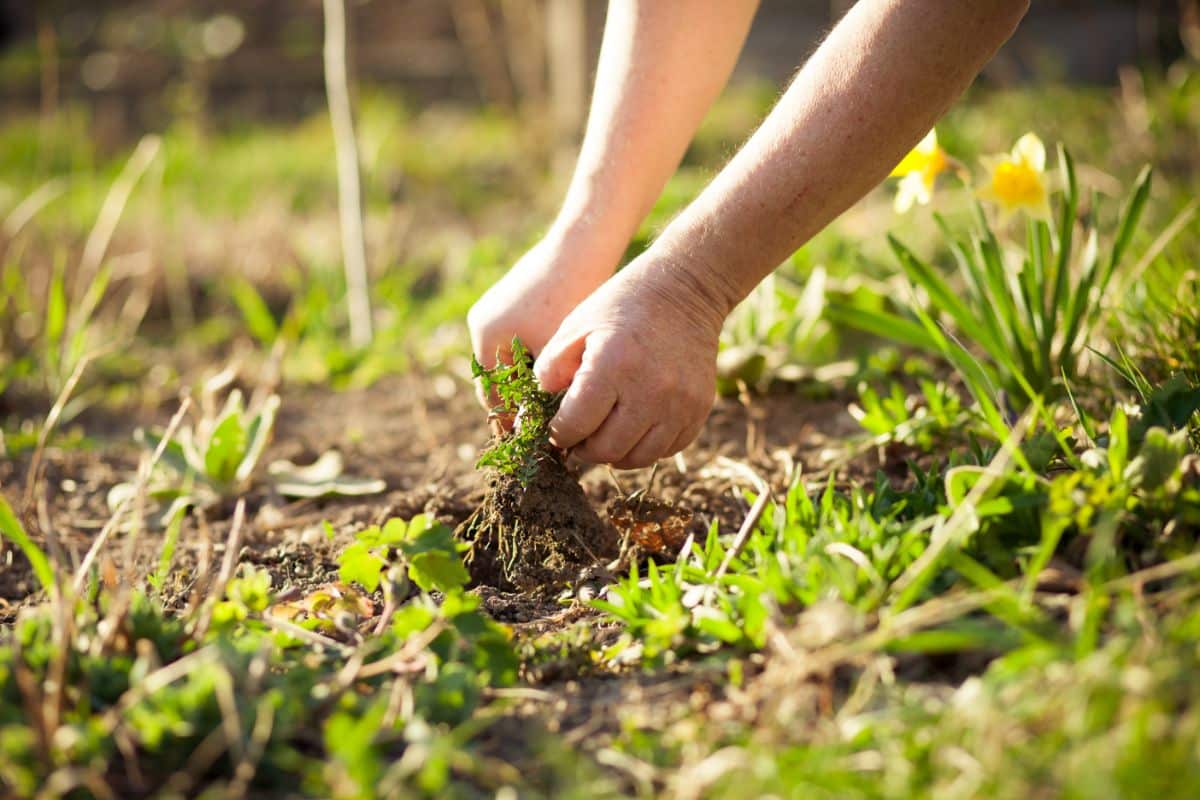 Certainly, we are all tired of weeding by September. Certainly, by September we can stop, right?
By September we can usually at least slow down and reduce our weeding efforts, but if you're really a smart gardener you'll keep some level of weed maintenance. Why?
The best reason to maintain weeds in the fall is to stop them from going to seed . A single weed plant can throw anywhere from 50 to 100 seeds, up to thousands. The more weeds you let set seed, the more weeds you'll be fighting in the next year, and every year to come in which weeds are not controlled.
Though this is a busy month, try to keep the weeds at bay. If you don't have time for the pulling and hoeing that you did during the summer, at least keep the weeds cut back so they can't develop a viable seed head. Once your productive plants are gone by, you can do this by mowing or mechanically trimming the weeds (think weed-whacker) to keep them short and cut back, denying them of their ability to reproduce.
In September, the weeding focus should be mostly on preventing seed production, and less on pulling every last weed. The plants in your garden are probably competing well enough, but what you want to do more than anything is to stop future seed populations before they start.
Don't worry—the season is winding down and the time for weeds to germinate, grow, blossom, and set seed is waning. You'll only need to do this for a few more weeks.
4. Collect covers for frosty nights.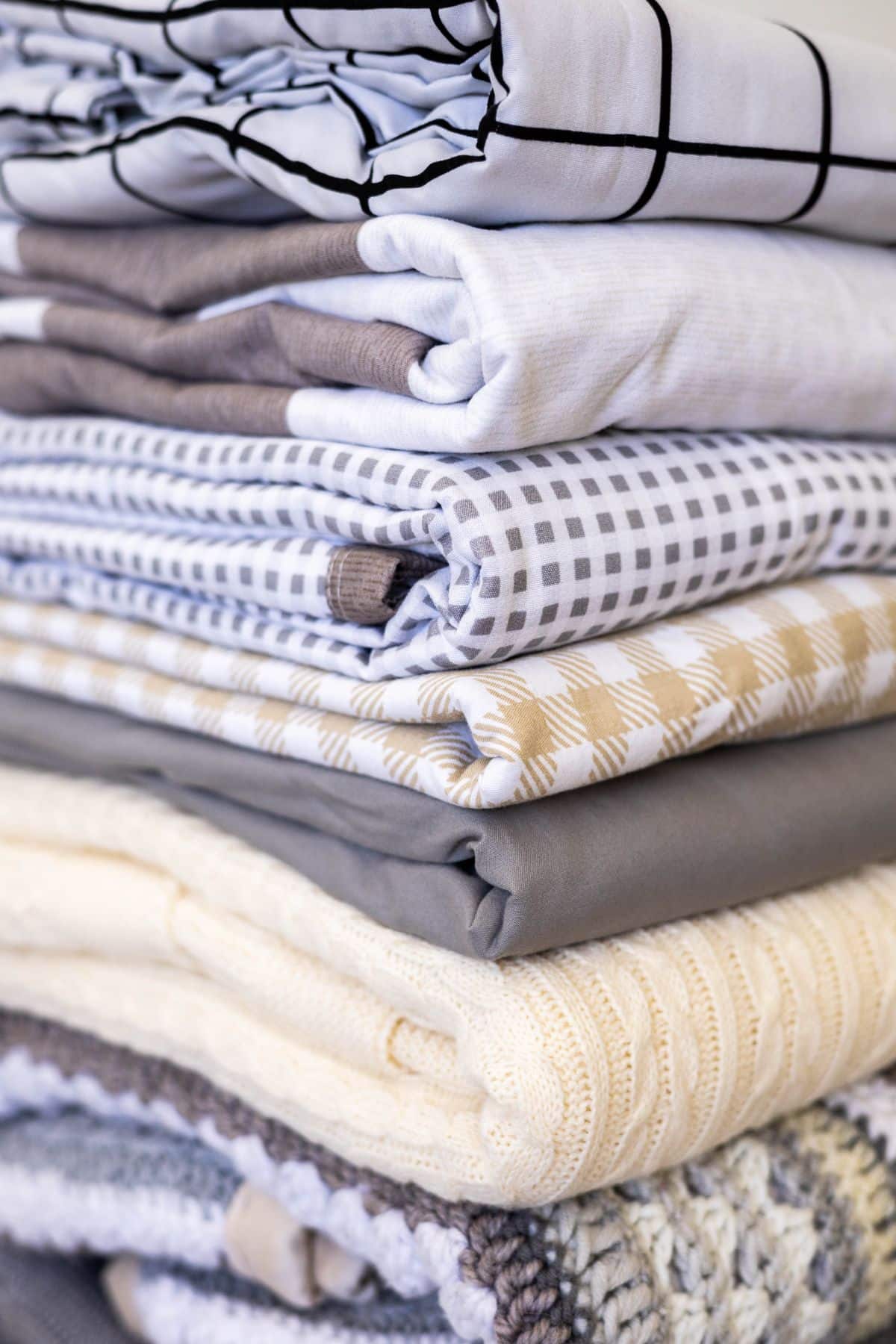 We all have some plants or fall flowers that we want to keep going for at least a while longer. But we all know that weather is changeable, and Mother Nature can be finicky.
For most plants, even tender annuals and tender perennials, we can keep them growing for a few extra weeks if we protect them through the early frosts. To do that, you'll need a collection of frost covers at the ready for when temperatures turn.
It's best to be prepared with frost covers ahead of time so that you don't get caught out. Frost covers do not have to be expensive or fancy. Fabric covers including old sheets and linens like pillowcases and towels make some of the best frost covers. Cardboard boxes, overturned pails, and other household items work well, too.
5. Utilize season extenders.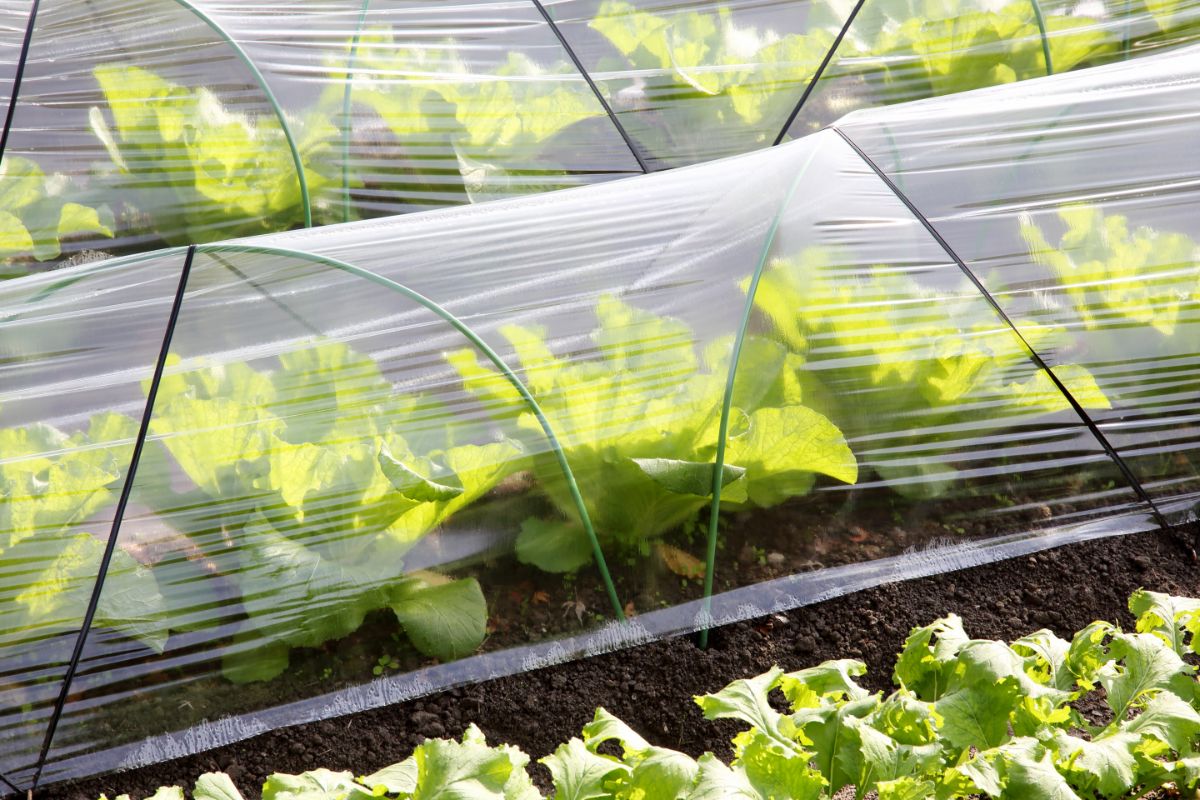 Similar to the above, you can keep your garden growing longer if you use season extenders. Season extenders can help you squeeze extra weeks to possibly even an extra month or more out of your garden and growing areas.
In-garden extenders include things like row covers, fabric tunnels, and cloches. These can be bought, of course, but there are also good up-cycling solutions (like using cut-off clear milk jugs as mini greenhouses or cloches or using PVC pipe and plastic to make a small garden hoop or greenhouse.)
Other options for extending your growing season are greenhouses, high tunnels, hot beds, and cold frames. You can make inexpensive DIY hotbeds or DIY cold frames from old windows and scrap wood or use straw or hay bales as your frame.
6. Save seeds.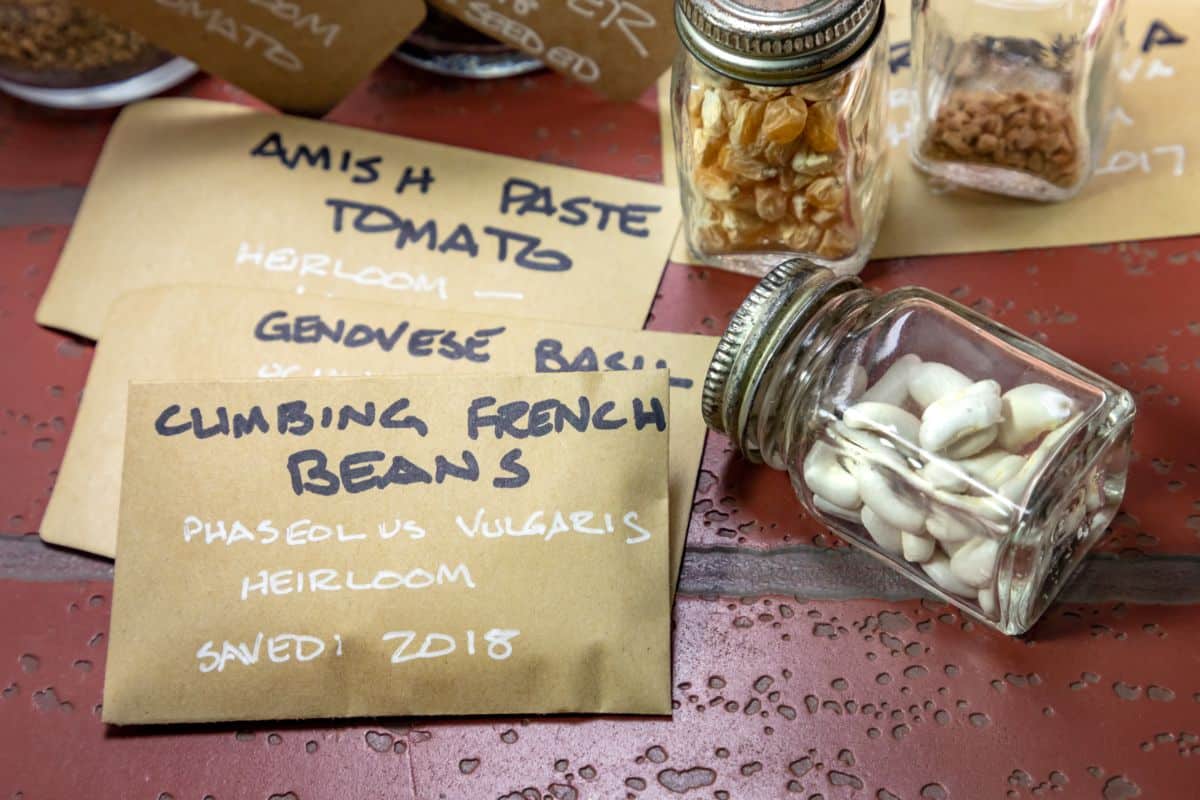 If you have favorite plants or varieties and the seeds are the right type for seed saving, start saving those seeds in September. Saving seeds will help you keep the best features of the best plants, build plant varieties that are acclimated and suited to your location and your garden, and will make you more self-sufficient. They'll save you money, too!
Some of the easiest things to start saving are seeds of open-pollinated and heirloom plants, especially those that do not tend to cross-pollinate like lettuces and greens, tomatoes, and peppers. Flowers are quite easy to save as well. Flowers may or may not cross-pollinate, but even those that do can create some interesting new variegations and color varieties.
Bonus Tip: Start looking for deals on seeds.
Even if you're not into saving seeds, September is a good time to keep your eyes open for deals on seeds. There are only a few seed types that are not viable for two or more years, so odds are this year's leftover seeds will still be good to grow in the coming spring. Stores will start clearing out the old stock for next year's new, so look for those clearance seeds now! Fall clearance sales are also a good time to stock up for winter microgreens and seeds for sprouts.
7. Start fall garden cleanup.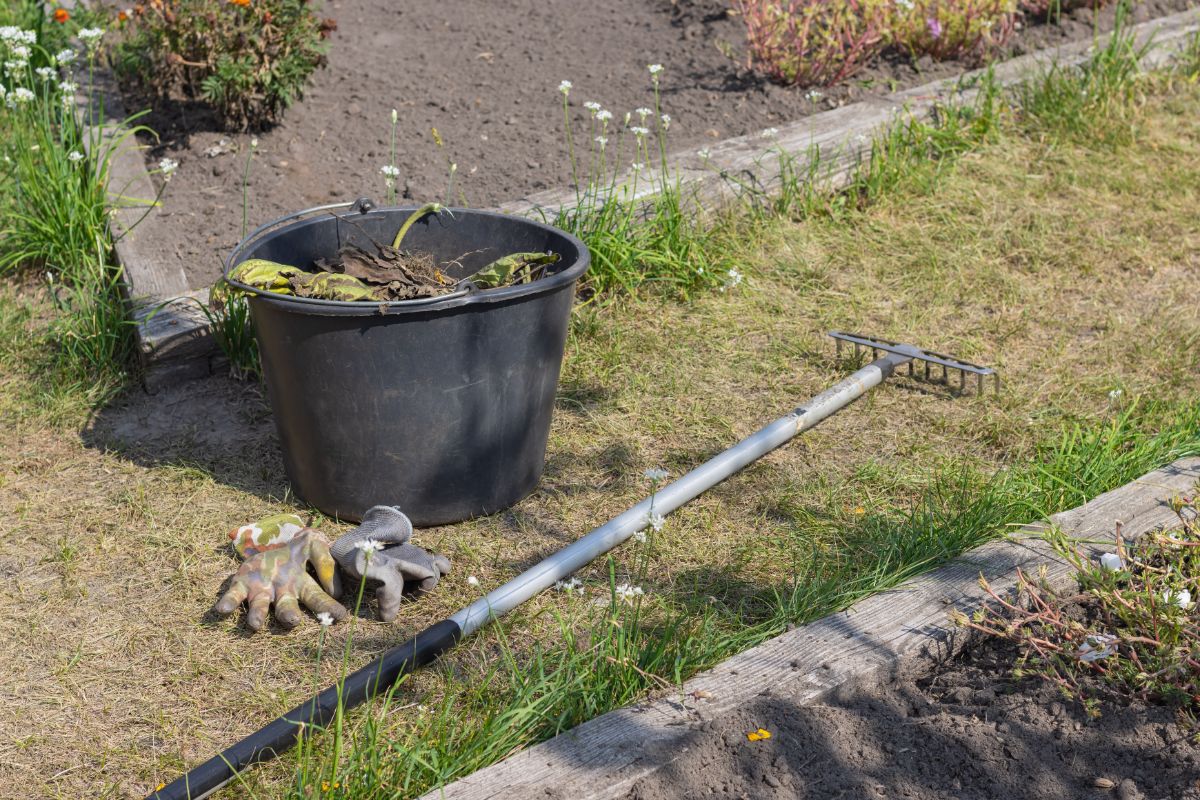 Get a jump on fall garden cleanup by cleaning as you go. When one crop is spent, pull it and add it to your compost pile (unless it is diseased). By cleaning as you go when crops finish, you'll have much less work to do later in the fall.
If you are planting a cover crop to protect your soil over winter and provide a "green manure" for spring, September and October are the best months to do this (though this naturally depends on where you live and can be later in warmer locations). The key is to give the cover crop enough time to germinate and get growing before killing frosts. This will differ depending on the cover crop you choose.
Timing cover crops can be tricky, because you don't want to plant while you are still growing crops, at least not in the rows where those crops are growing. But you can make cover cropping a part of your clean-as-you-go fall cleanup. When you pull a spent crop, sow a suitable cover crop in that space. Empty spaces are invitations for weeds to set up shop.
Bonus Tip: Seed or reseed grass and lawns.
Spring and fall are the two best times to seed or reseed lawns. If you are making a new lawn space, or if your lawn took a hit from hot and dry conditions over the summer, or perhaps infestations of grubs, bugs, and rodents, the fall is a very good time to patch and reseed your lawn. Heavier dews, less drying from high temperatures, lower watering evaporation, and increased rains make it easier to get grass seeds to germinate.
8. Prep fall garlic and bulb beds.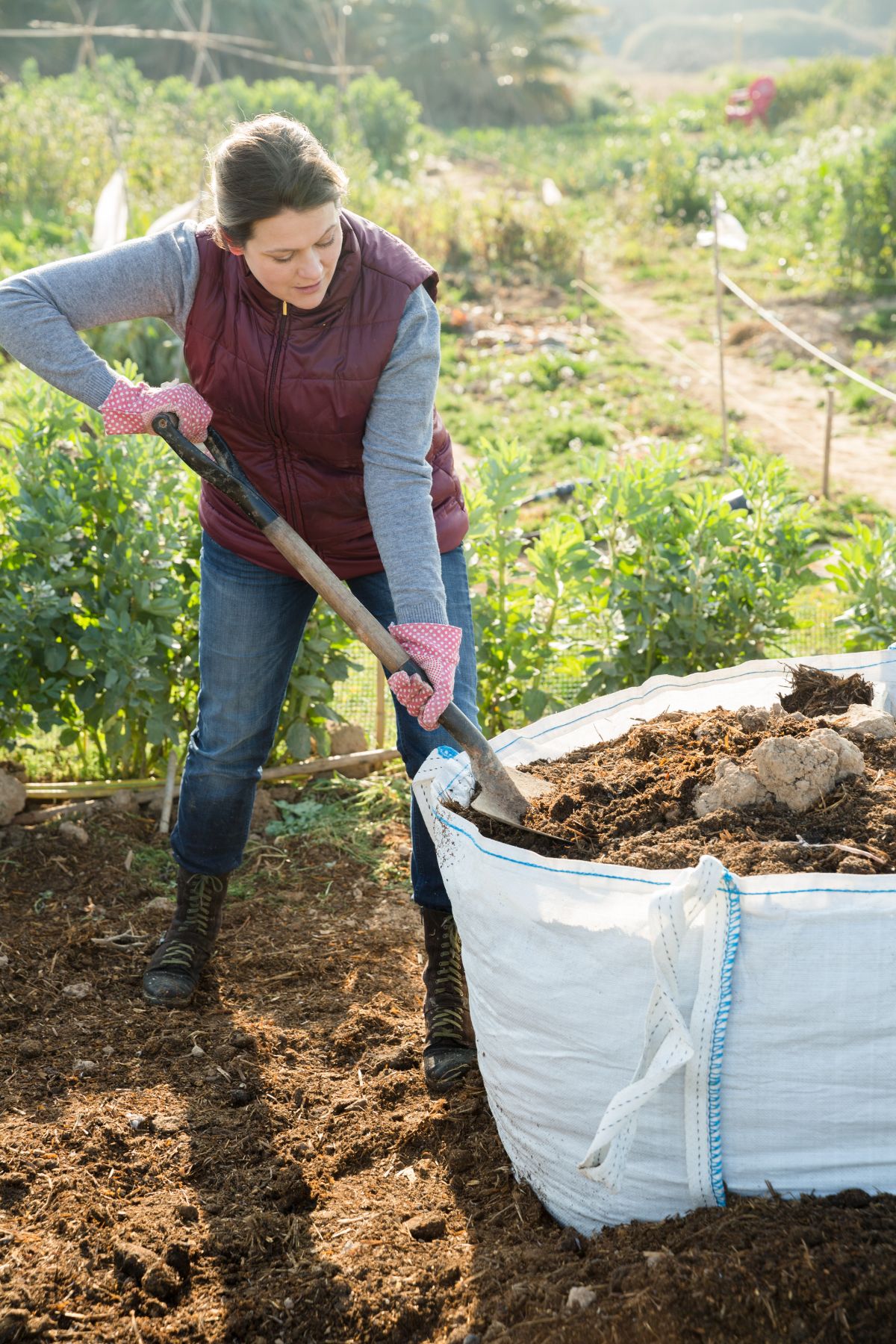 Garlic does best if it is planted in the fall because it relies on a period of cold weather in order to grow to a good size. In fact, people in warm southern climates may have a hard time growing garlic because they don't always have a long enough stretch of low temperatures; they need to be quite selective in choosing their garlic varieties.
The right time to plant garlic is six to eight weeks before your ground will freeze solid. It's fine to plant after a frost, but you want the garlic in for a stretch before the ground actually freezes. On average, the best time to plant garlic is in mid-October. (For more information on growing garlic, check out our full garlic growing guide).
Before you put your garlic in the ground, you should prep the bed by adding in organic material to feed it—compost and aged manure are good options; fall leaves are good amendments, too, and are also useful mulch covering to protect overwintering bulbs. September is a good time to do this, because it will give those amendments a few weeks to work in before you start your planting.
Most fall-planted flower and perennial bulbs can be planted about the same time you plant your garlic, as they have similar requirements and growing habits.
9. Divide perennial fruit, vegetables, flowers, and plants.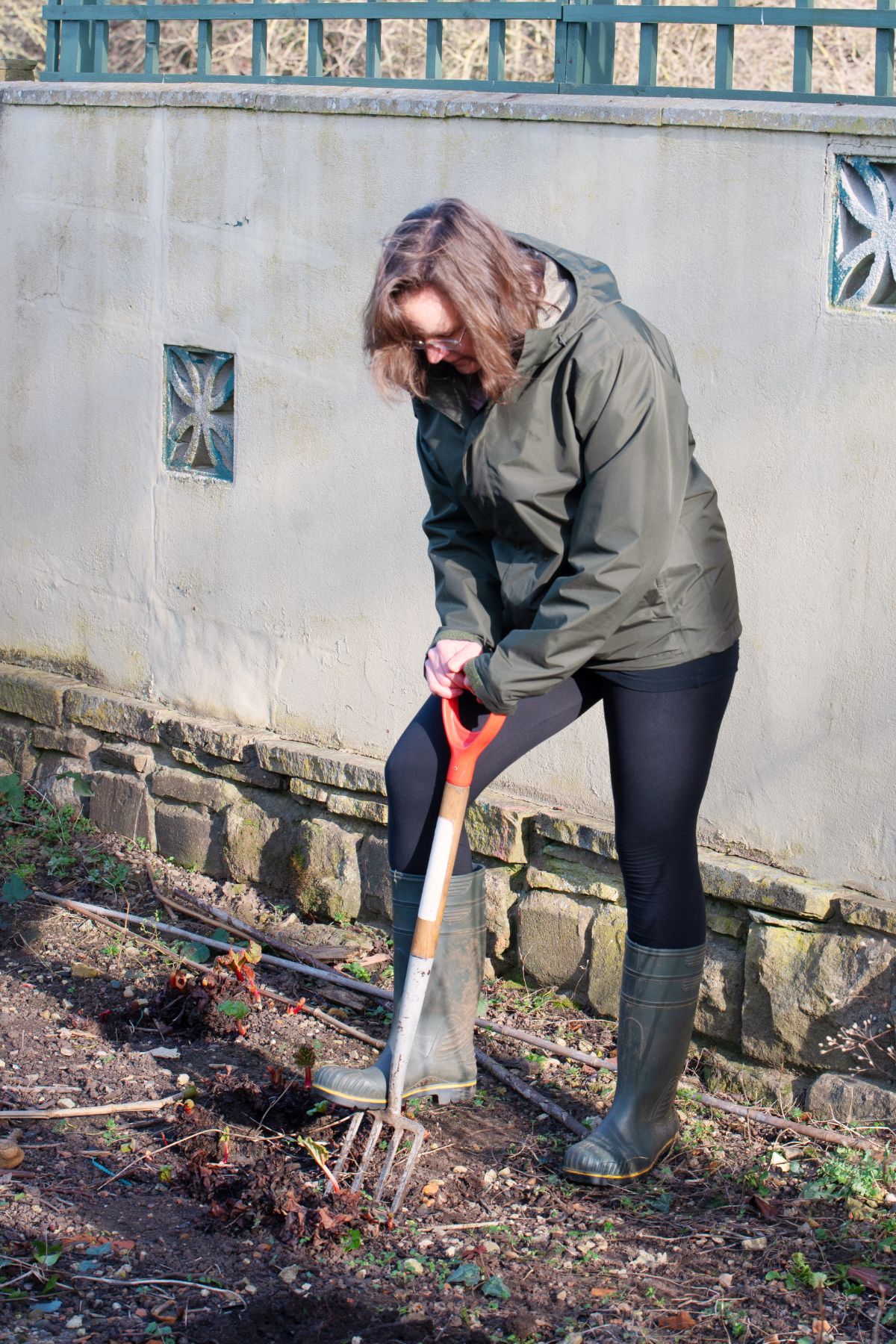 Both ornamental perennials and perennial vegetables and fruits can benefit from being divided every few years. Division revitalizes crowded and root-bound older perennials by giving them new room to grow. Fall is the right time to do this. It is also a time when your outdoor demands are less, so you have more time to attend to it. Dividing plants in the fall will have them reestablished and ready to go in the spring.
The plants that you split off your divisions can be used to expand your food and flower beds. You can also divide them further and pot them up to sell. Or you can swap or share them with other friends and gardeners and spread the wealth.
10. Plant fall trees and shrubs.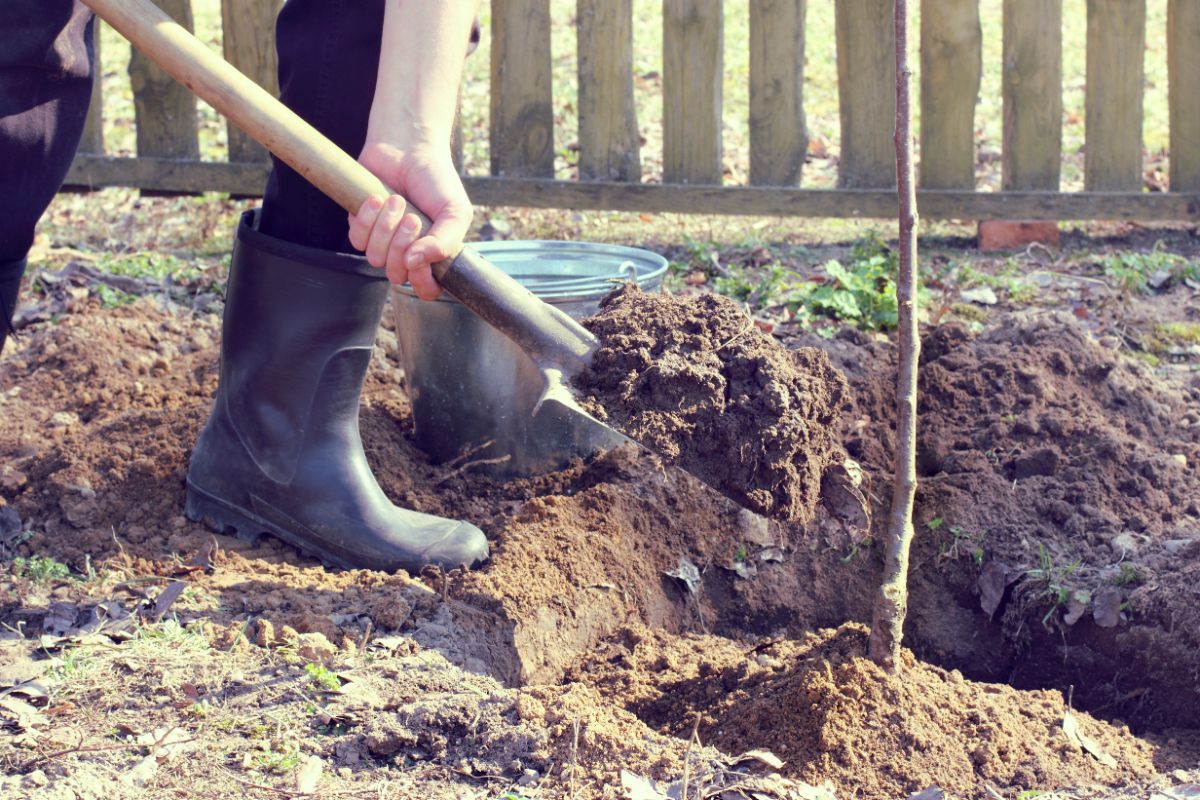 Like lawns and grasses, fall-planted fruit trees, berry bushes, and shrubs do very well. Cooler temperatures keep them from drying out and dying back. They will also be in the ground and established as early as possible in the spring (even if your spring weather is less than cooperative).
Planting hardy trees, shrubs, and bushes in the fall gives them the earliest possible spring start, which translates into better, stronger growth in the upcoming growing season. By planting in September, you give those plants' roots some time to grow, hydrate, and establish before they go dormant for the winter.
Bonus Tip: Take Plant Cuttings to Propagate Over Winter
Before your plants go dormant for the winter, take some cuttings of those that you would like more of. Woody shrubs, bushes, berry bushes, and trees all propagate well from cuttings. It's a preferred method of growing more of these good things and is much quicker and more reliable than growing from seed.
There are other herbs, perennials, flowers, and plants that can be propagated from cuttings, too. Propagated plants don't have high light requirements in the beginning. Grow lights can be used as the plants' light needs increase.
If you have a place to grow and care for these propagations over the winter take cuttings now to expand your beds and plantings. By spring, these winter-grown propagations will be ready for planting outside.
Final Bonus Tip: Take notes now.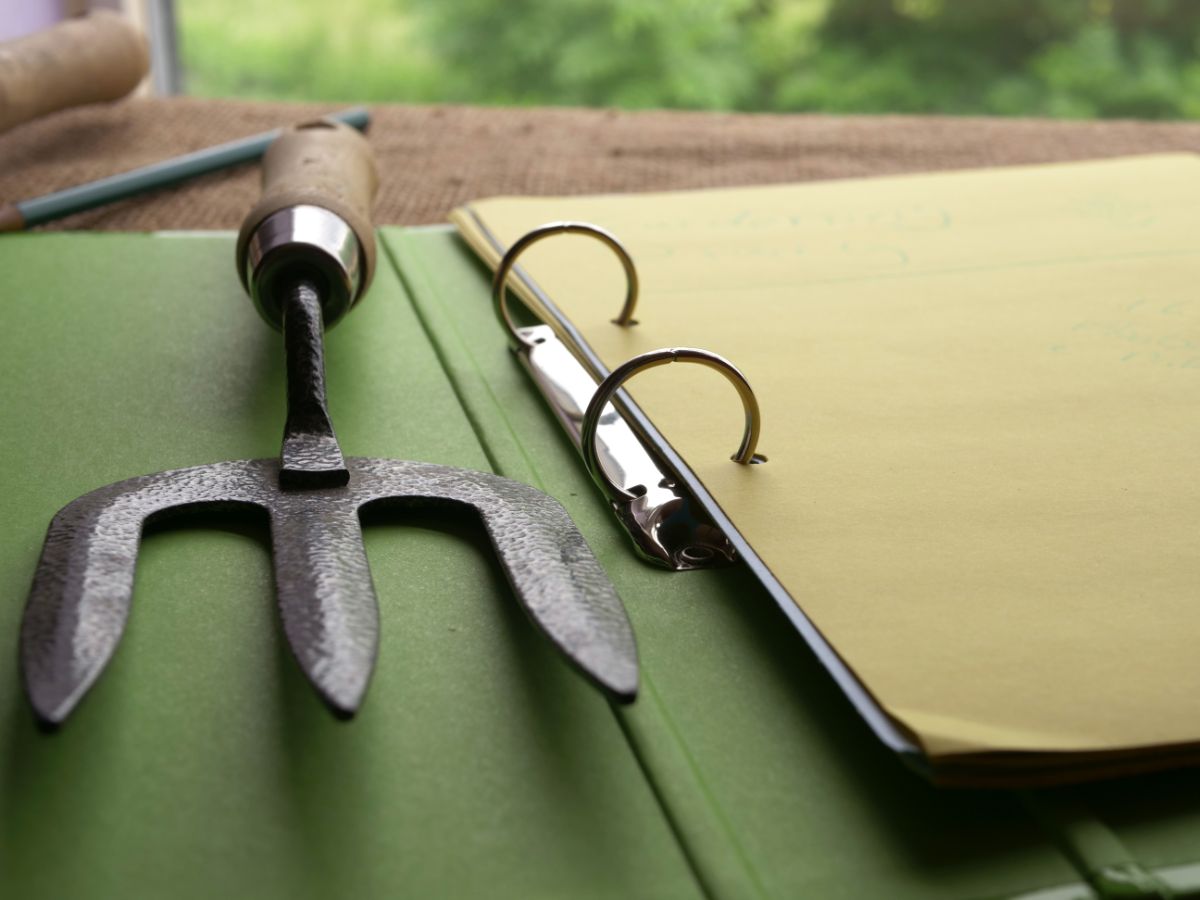 Finally, it's a very good idea to start taking notes to add to your garden journal in September. There is never really a "bad" time to do this, but the early fall is one of the best times for garden journaling.
Why?
Because right now the successes and failure of the garden season are fresh on your mind. Right now, you're seeing what you needed more of, and what you might not need so much of. You have one of the best real-time ideas of how your garden met your food needs.
Get these thoughts down on paper or in a document while they are fresh in your head. Let this year's garden pave the way to an even better, more manageable, more rewarding garden season next year.
Enjoy these cooler, most rewarding days of late summer and early fall gardening that September brings us. And carry on, you smart gardeners!