Have you heard of fall gardens? Have you planned or planted one? If not, get on board! There are great reasons to grow a fall garden.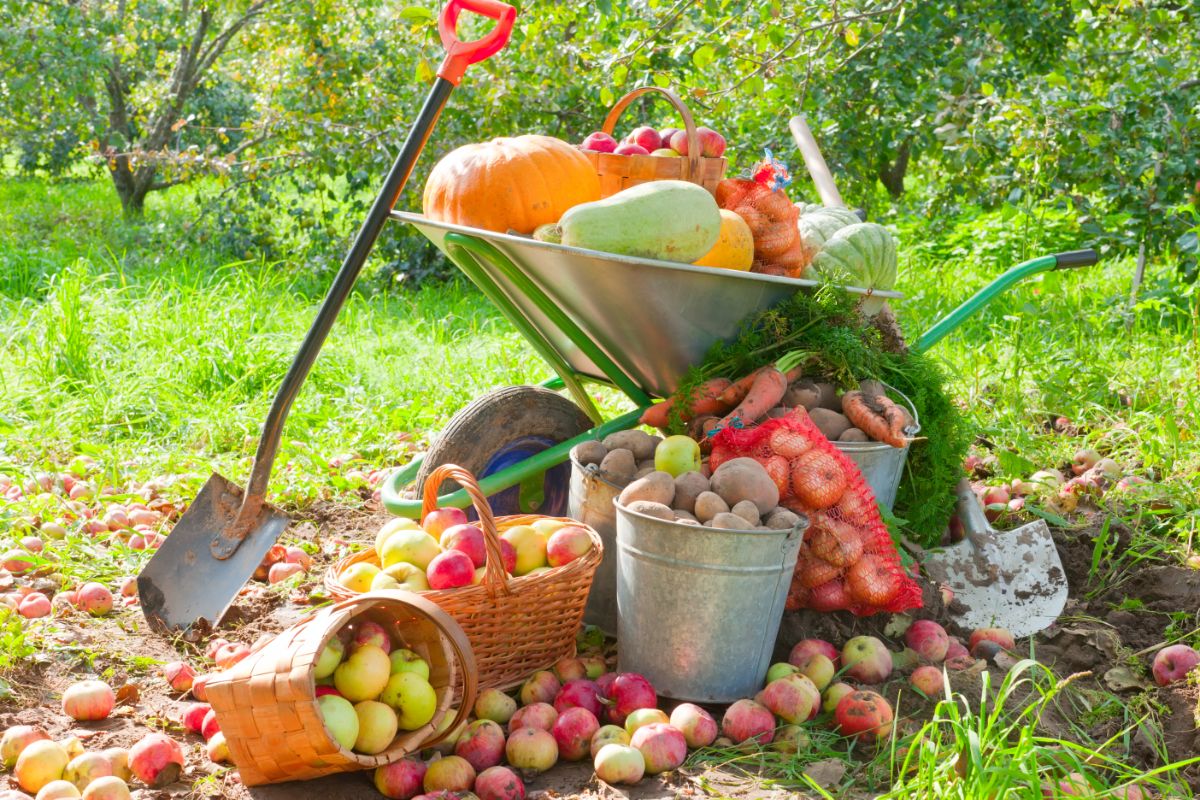 Jump to:
Why "Fall Garden" is a bit of a Misnomer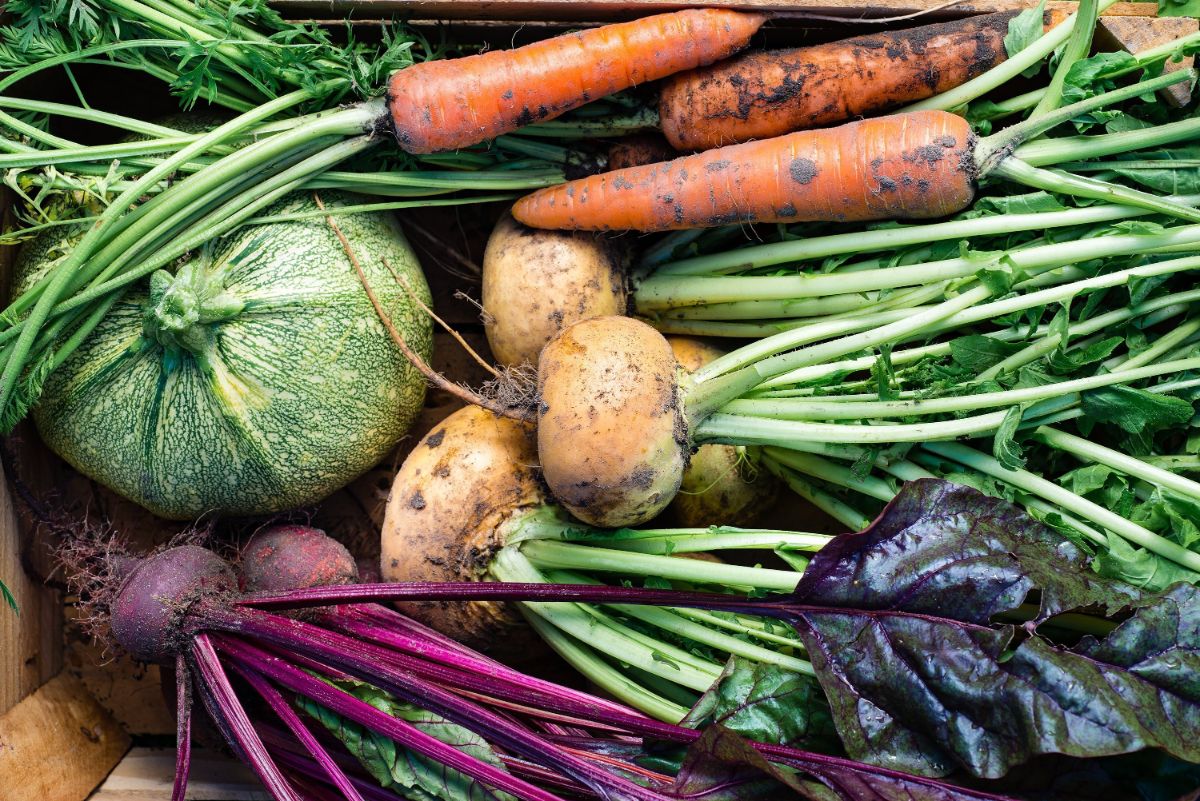 To be honest, the term "fall garden" is a little bit of a misnomer. It doesn't really refer to a garden that you plant in the fall. It refers to a garden that you pick in the fall.
A fall garden really should get its start in the late summer. Its produce and harvests should come ready in the fall, continuing on even though frosts until your area starts to get a hard freeze. For this reason, you'll plant hardier vegetables that can withstand those conditions and/or grow to harvest size before those conditions come. Many of the crops that we see in a summer garden are not right for planting for your fall garden (more on that in a bit).
Why You Should Plant a Fall Garden
You may not be able to plant everything in your fall harvest garden that you can plant in your spring and summer garden, but there are several crops that you can plant and that will often do better in the autumn. And there are very good reasons to plant them.
Why fall garden? Here are the top reasons why:
1. Fall gardening is easier on you.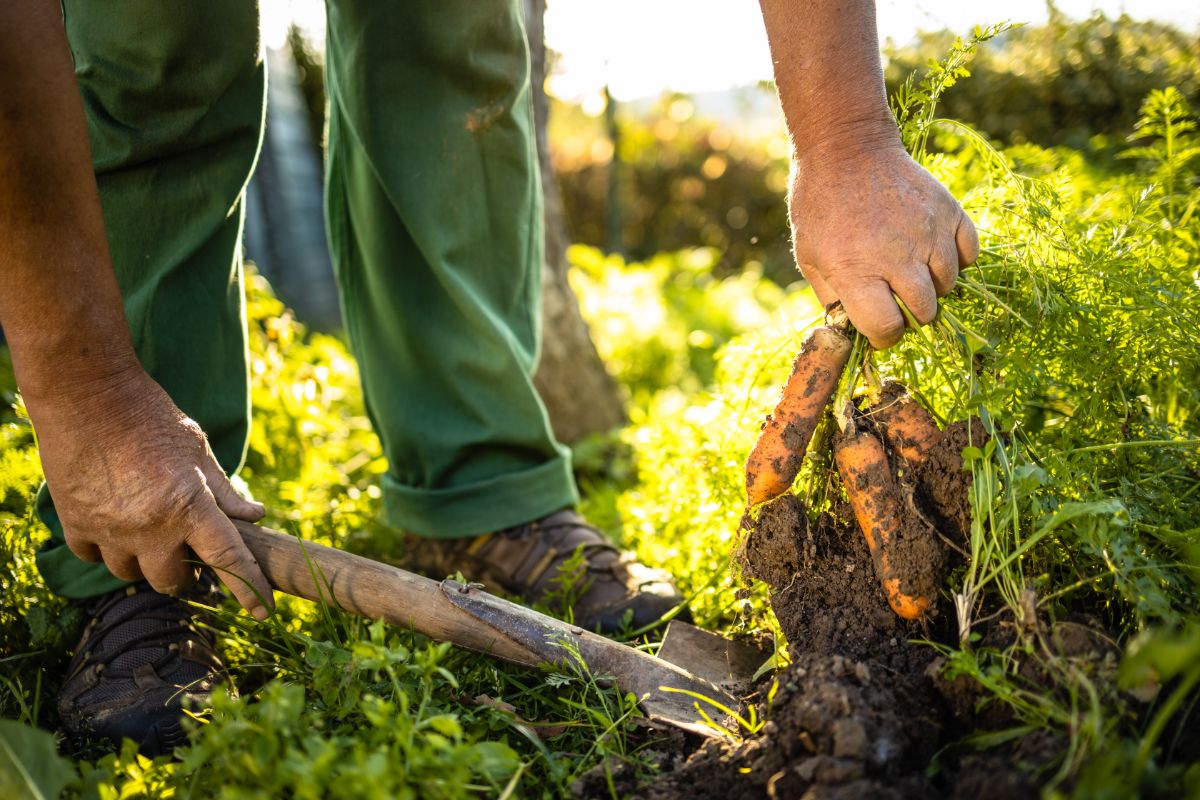 As summer wanes and fall comes to stay, the days will be cooler, and the sun not quite so hot. The more moderate temperatures will be much easier (and safer) to work in. The heavy work of digging, planting, weeding, and harvesting are much easier to take when you're not risking heat stroke. If you find summer gardening challenging, you might even choose to save some crops for later in the season to spread out the work.
2. Fewer water and moisture issues.
Many areas tend to get better rains and moisture as the calendar flips to fall. If you struggle to supply enough water for your vegetables in the summer, you may find fall gardening helps to overcome that problem. Even if you still need to water your garden to supply adequate moisture, the watering that you do will be more effective. Cooler temperatures, less intense heat from the sun, and shorter sunlight hours mean less drying and evaporation. Less water loss. The water that falls and the water you give stay in the ground for longer.
3. Fewer bugs.
Insects can be an issue in the fall, too, but by the end of summer and into the fall, insect pressure is much, much less. Peak hatch and reproduction have already taken place. Garden pests are starting to fall into their fall cycles, and that means lower populations. An added benefit is that those insects that are around have usually found their "home" for the season. You are less likely to draw them in, because they are more likely to have found a food source elsewhere.
4. Less disease.
As with insects, disease can still happen but a lot of the factors that cause and spread garden diseases will be on the decline, too. Mid-summer heat and humidity are two of the big factors that encourage mildews and fungal diseases. High insect loads spread garden disease. With both of these things waning, disease problems are likely to be less, too.
5. Less intervention = less cost and chemicals.
Fewer bugs and reduced disease pressure mean reduced needs for interventions like pesticides and herbicides and disease treatments. If you are using chemicals this means a reduced amount of chemicals in your garden and even if you are using organic treatments this means savings of time and money, and fewer organic product applications, too. This all adds up to a cheaper, cleaner, greener garden and harvest.
6. Improved flavor and nutrition.
There are several vegetables that perform better in cooler weather. Some even improve in flavor after a frost. You might note that they also have a much better color. Most roots crops like parsnips, carrots, and beets improve in flavor post-frost as do brassicas like broccoli and especially brussels sprouts. Plants increase sugar production as a form of protection, and this change greatly improves their flavor.
7. Less weeding!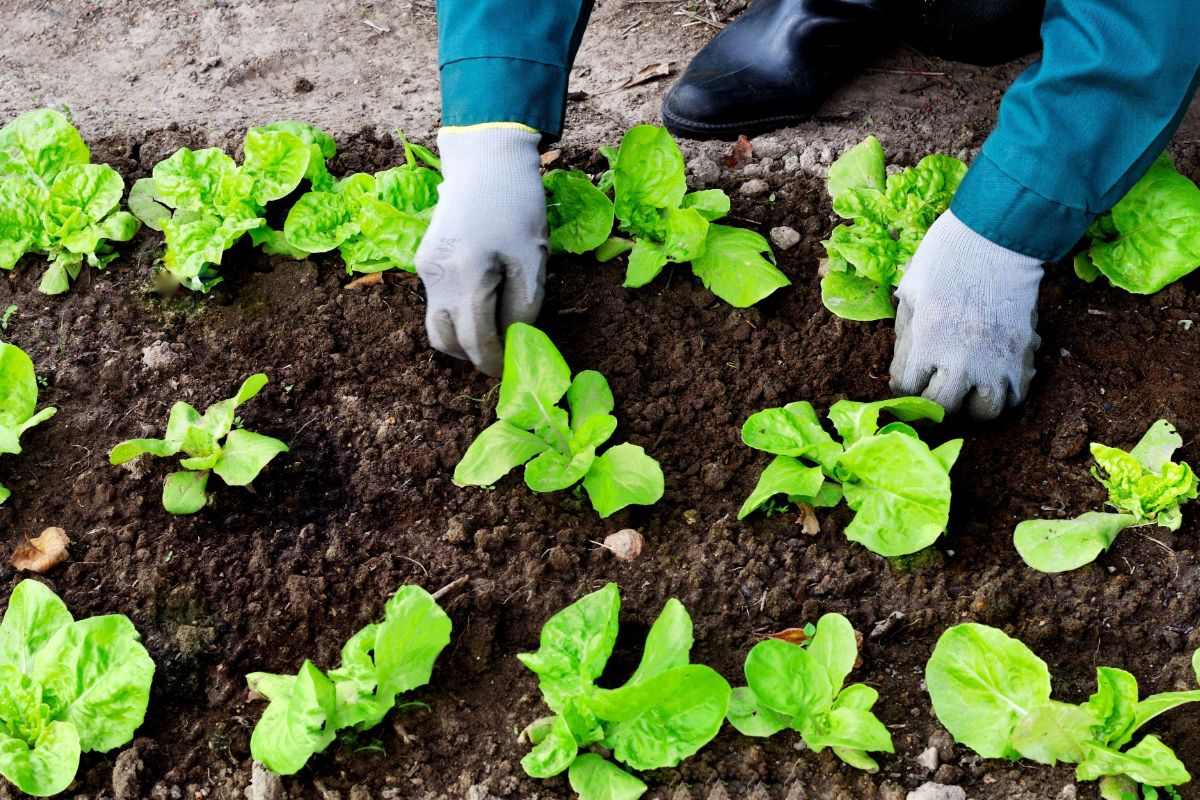 By fall the bulk of weeds will have sprouted and grown. If you have been consistent with weeding throughout the summer, you will have removed the bulk of the year's weeds. Hopefully you've pulled them before they set seed, which means there simply won't be nearly as much weed seed to sprout in your fall garden. A lot of weeds only thrive in the hot conditions of summer.
All of this combined means that your fall garden just won't have as many weeds to fight as your summer garden does. Those that do appear won't grow as fast and will be easier to keep up with.
8. Better performance for cool weather crops.
Some crops just don't like growing in the heat of summer. Crops that prefer cold weather will prefer growing in the late summer and fall. They'll just do better. This includes slower bolting, stronger, more vigorous growth, and less heat and water stress. You're likely to notice a difference in stem strength and foliage color for crops that like cooler conditions.
9. The chance to rebound from failed summer crops.
If you had a rough summer, planting a fall garden will give you a chance to redeem yourself—and fill your food coffers for the winter! Did you have a wet spring that rotted seed? Did it get too hot, too fast, and cause your radishes and greens to bolt? Did dry conditions cause your carrots and root crops not to germinate and to fail? It's not too late to enjoy these crops. Take advantage of the cooler, wetter fall weather and still reap your harvest.
10. Increase harvest yields.
Planting a fall garden increases produce yields because it simply gives us more growing time. As summer crops and first-round plantings finish, keep your garden growing with fall crops and succession planting. By taking advantage of these last months of growing, you can greatly increase your overall food yields, growing more in the same amount of space.
11. Extend the season.
Similar to the above, you can extend the growing season by months by planting later crops. You can be eating fresh hardy greens for two, three, or more months into the fall—even into and beyond a frost. Southern growers can get even more time. If you add simple season extenders like row covers, caps, and cold frames, you can grow right up until you get hard ground freezes. The longer you keep growing, the more food you can provide for yourself. And that means cheaper, more nutritious food for you.
When to Plant: Timing Planting for the Fall Garden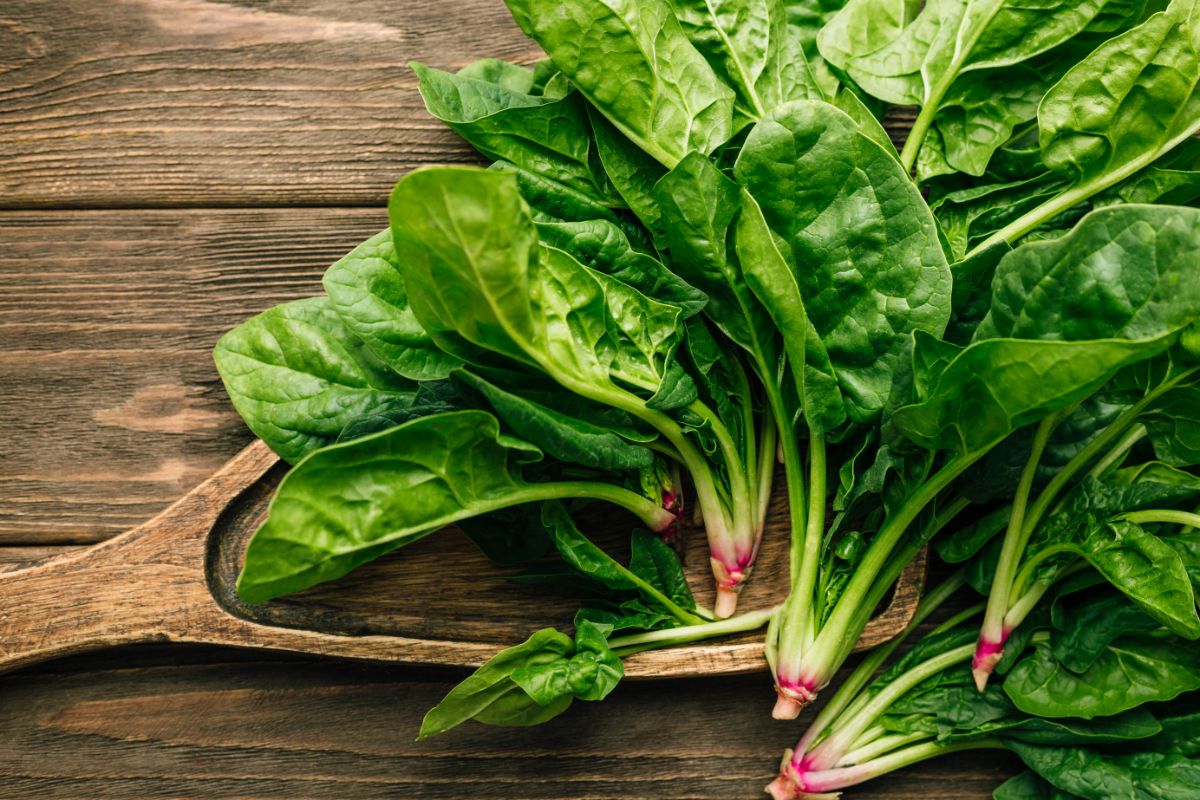 For most locations, the right time to start a fall garden is by mid-August or early September at the very latest. Some crops need even more time. Warmer zones and climates can get away with later planting.
The most important consideration for a fall garden is to make sure that you have enough time to grow your produce to harvest. To figure this out, you'll need to do a little math in reverse.
With spring planting, we look to the last frost date and start planting tender vegetables on that date. For fall planting, we are looking at the first frost date and counting back from there. What you are trying to arrive at is the date that plants need to be in the ground with enough time left before a frost or hard freeze (depending on the crop) to get your harvest in.
You must know the length of time needed to grow your crop. Find the days to harvest for the specific variety that you are planting. This should be on your seed packet or plant label. If not, look online. Count back from your first expected frost date to see if you have enough time left for that crop to grow. And then add time to accommodate for shorter days and lower light.
At lower temperatures and fewer light hours, plants need more days to get to their optimal days to harvest. Build that buffer in. Whatever the average days to harvest is, add two weeks to that date to account for the cooler, shorter days.
It is also smart to choose faster growing vegetables and short day and early varieties for fall gardens. Bush varieties versus vining varieties tend to grow faster. These are more likely to finish in time.
What to Plant in A Fall Garden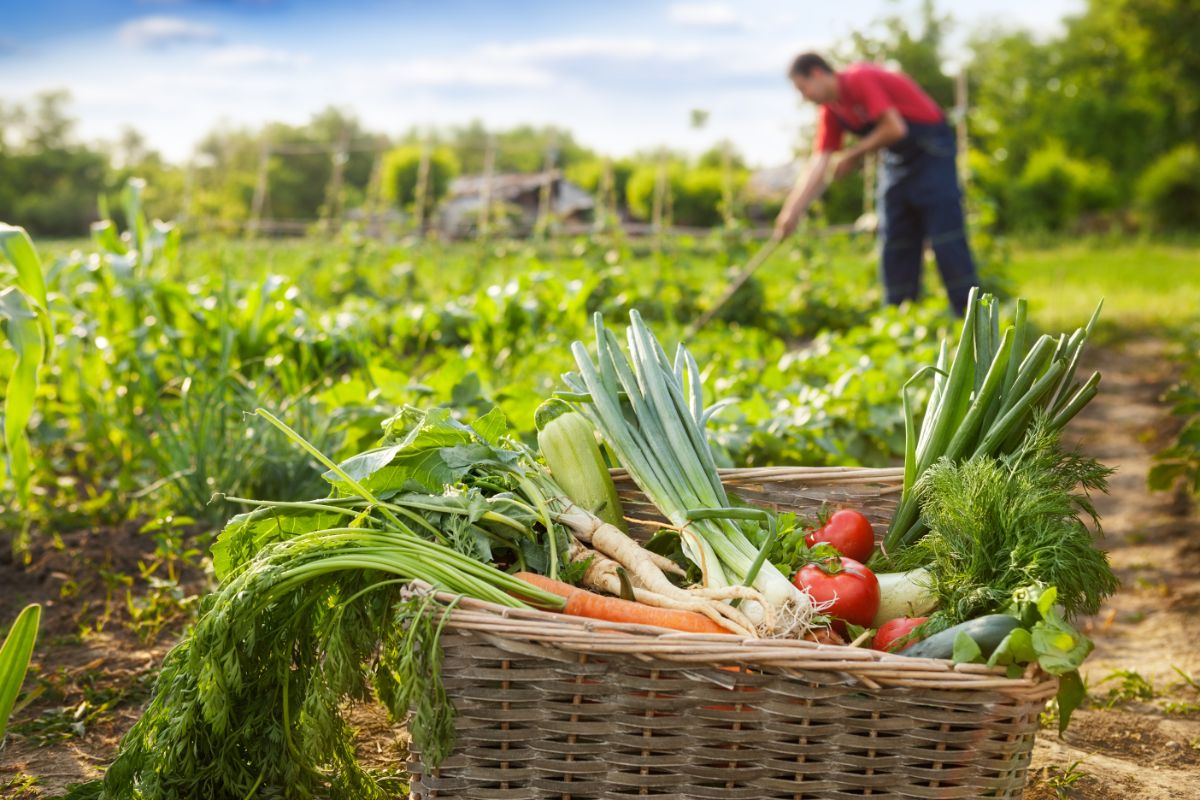 To decide what to plant for fall harvests, it might help to think of your garden in reverse. The plants that you plant first in the spring—for example, the plants that can take early planting and planting before or around the time of a frost—are good things to plant for a fall garden. These are plants that are able to take some cold and/or thrive in cooler temperatures.
Some good fall garden crops include:
Spinach (which will do MUCH better in a fall garden than a summer garden!)
Lettuce
Greens
Chard
Beets
Carrots
Broccoli
Cauliflower
Kale
Cole crops
Chinese cabbage and Asian greens
Radishes
Turnips
Kohlrabi
Peas
Don't plant warm-weather crops like tomatoes and squash, tender vegetables, or vegetables that need a long time to grow out to harvest, unless those plants will be able to keep producing after some light frosts (like brassicas).
For the most part, you are looking for vegetables that can be harvested within a 20, 30, or 60-day window. Keep in mind that some crops can be harvested as baby plants. Lettuce, spinach, and almost all the greens can be harvested this way and they grow the fastest, so they are the best vegetables to plant for a fall garden harvest.
Should I Skip Summer Gardening Altogether?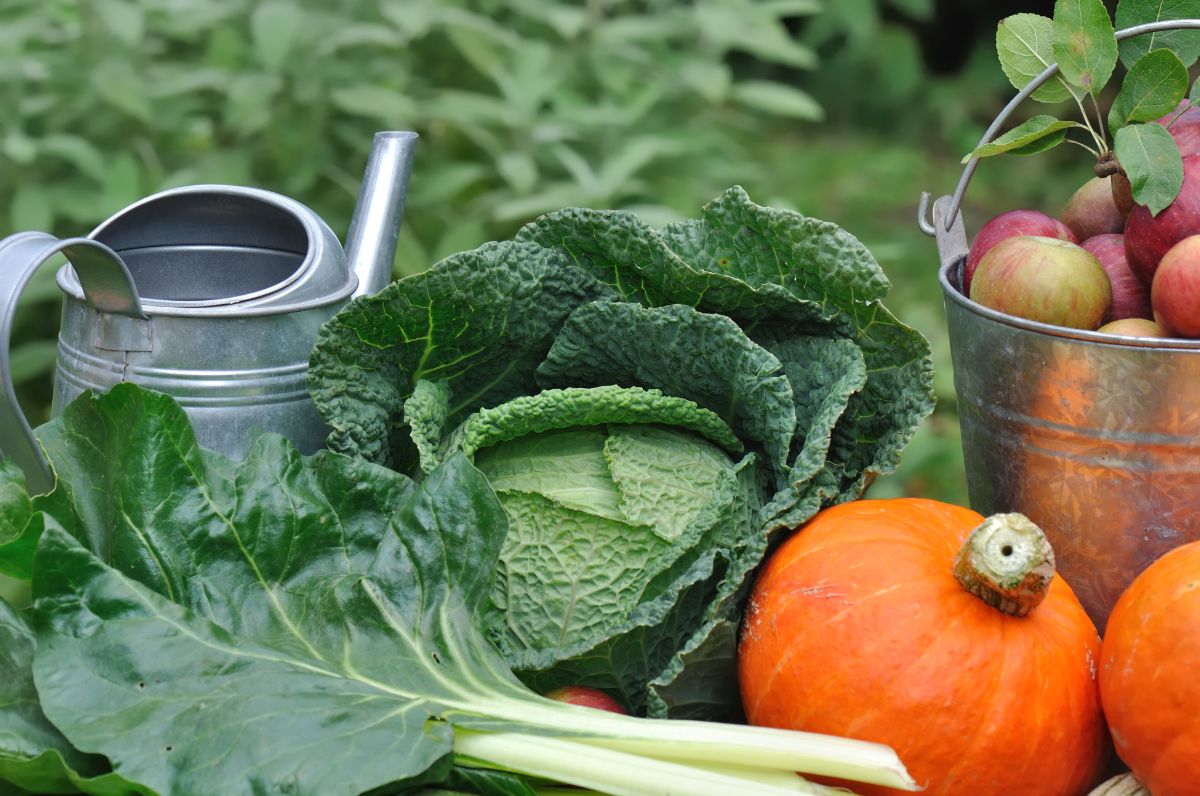 The short answer? No.
Though the fall is a great time to grow certain crops, cooler temperatures and reduced sunlight in proximity to frost dates mean that only certain things can be grown through the fall. These include cole crops like broccoli, cauliflower, kale, and other brassicas, also lettuces and leafy greens, and cold hardy root crops like beets and carrots; cool season crops like peas also do well in the fall. However, many of the vegetables that we know and love simply would not have enough time to grow and ripen if left to only a fall gardening season.
So, while you should enjoy the benefits of fall gardening, you will be happiest with the yields and overall variety of a multi-season gardening approach that includes spring, summer, and fall.
Maximizing Garden Seasons for Maximum Yields
By taking advantage of all the available seasons in your garden—spring, summer, fall, (and winter for warm climates), you maximize your resources and maximize your yields. The more you know, the more you can grow, and the better you can feed yourself and your family. Incorporating a fall garden into traditional summer gardening plans is one of the best ways to do exactly that.