Cucumbers can be prolific growers, but with all those long vines and lush leaves, it's easy to miss a cucumber or two when harvesting. However, if cucumbers are forgotten on the plant for too long, they can become overripe and turn yellow. And as anyone who's ever bitten into a yellow cucumber can tell you, yellow cucumbers aren't the most pleasant veggies to eat!
If you forgot to harvest your cucumbers and you ended up with yellow fruit that has a bitter flavor, don't fret! There are still plenty of creative ways to repurpose overripe cucumbers so that none of your homegrown produce goes to waste. We'll cover some of our favorite cucumber solutions below, but feel free to get creative with your own crop and try your yellow cucumbers in other recipes too.
Jump to:
A note on yellow cucumbers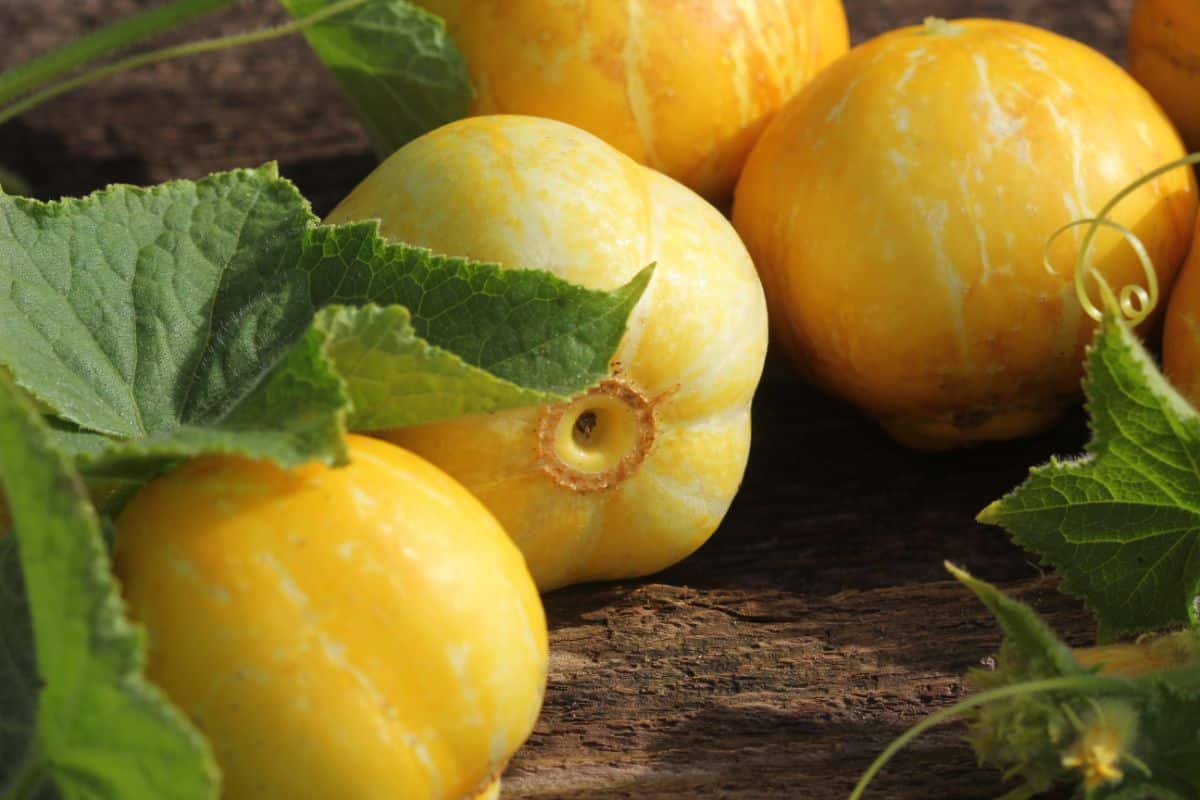 The most common reason why cucumbers turn yellow is that they've been left on the vine too long, and they've become overripe. That said, certain pests and diseases can also cause yellowing in cucumbers. So if your cucumbers are turning yellow while they're immature, there may be other factors to blame.
Depending on what diseases and pests caused your cucumbers to turn yellow, the fruit may or may not be edible. However, the fruit usually won't have the same bitterness as overripe cucumbers.
Aside from pests and diseases, some cucumbers turn yellow because they're meant to! Cucumber cultivars like 'Silver Slicer' and 'Lemon' are naturally supposed to turn yellow when they ripen, and these cucumbers are still juicy and delicious even when their skins are a golden hue. Yellow cucumber varieties won't need to be processed to remove bitterness, and they can still be enjoyed fresh in salads, sandwiches, and other recipes.
10 ways to use overripe cucumbers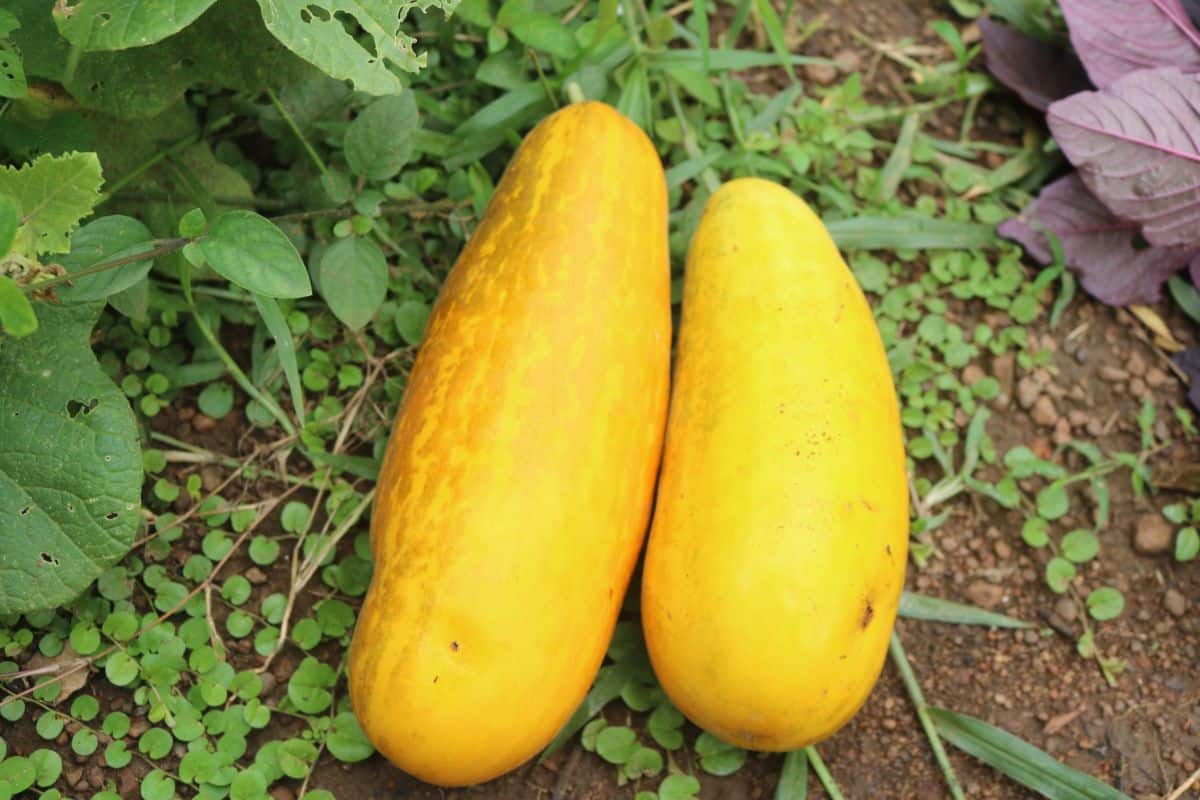 Yellow cucumbers can be bitter, but they are still safe to eat as long as they don't get overly mature and mushy. Spices, salt, vinegar, and sugar can all be used to improve the taste of bitter cucumbers, while cooking can also mellow out their flavor and make them more palatable. Another option to reduce bitterness is to peel your cucumbers before use, cut off their ends, and remove their seeds, which are often too large and firm to be enjoyed anyway!
1. Pickles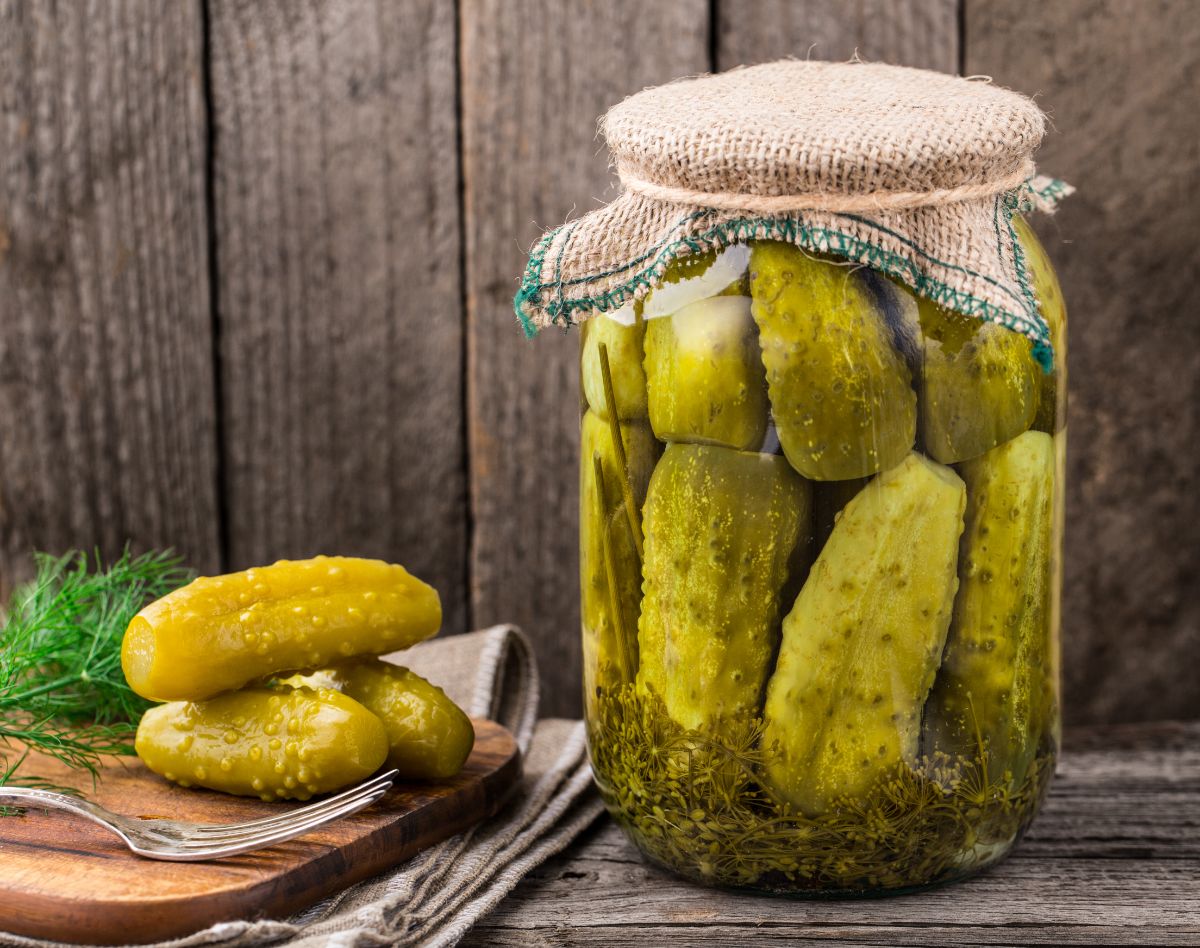 Of course, the most classic way to savor your cucumber harvest is to turn it into pickles! Pickles are usually made with ripe green cucumbers, but you can also use yellow cucumbers in your recipe. Pickles made with yellow cucumbers may be a bit softer than your standard pickle, but they are still perfectly edible, and the pickling brine can help tone down the cucumbers' bitterness.
Both dill and bread-and-butter-style pickles can be made with yellow cucumbers; however, bread-and-butter pickle recipes may be a better way to use up your overripe cucumbers as these recipes have a stronger flavor. If you're making pickles with lacto-fermentation, remember to add grape leaves, horseradish leaves, or oak leaves to your fermentation crock, as the added tannins will help keep your pickles crisp. Some pickling recipes are specially designed for yellow cucumbers, and you can easily put away a lot of extra produce with this handy preservation technique!
2. Relish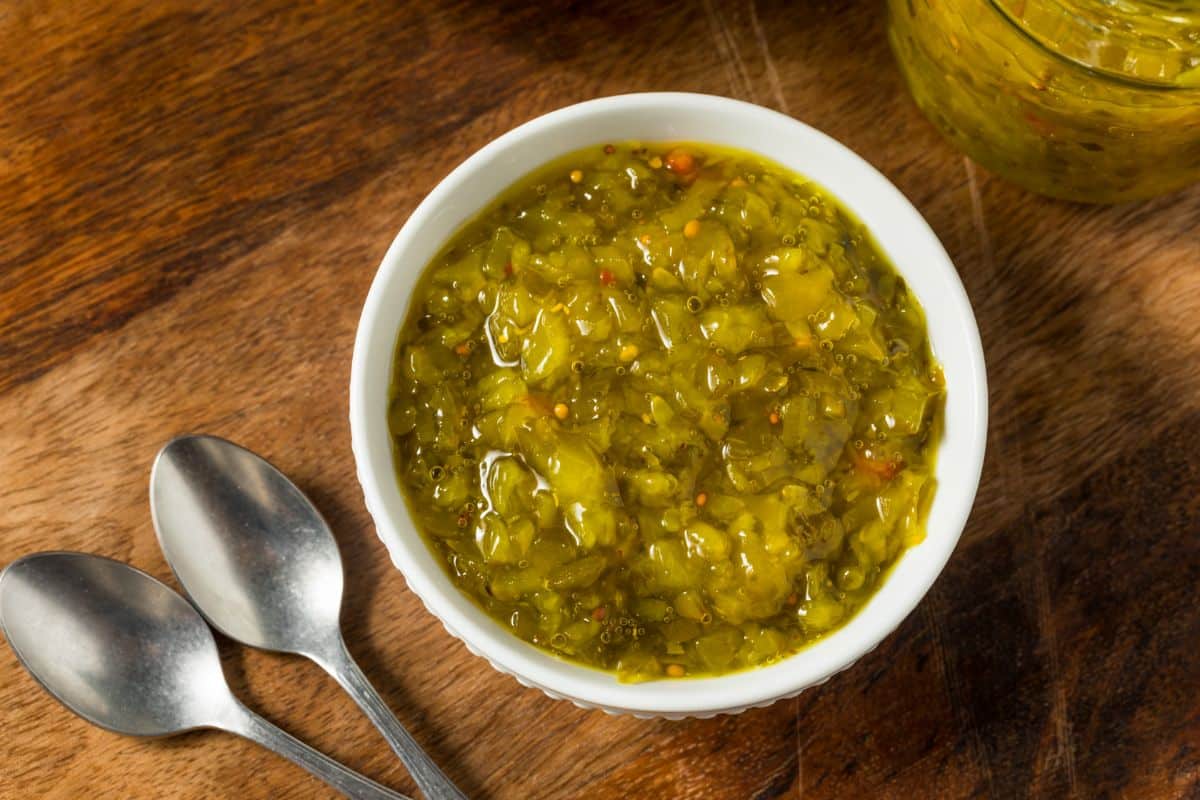 Since yellow cucumbers produce a softer pickle, an easy workaround is to turn your cucumbers into relish instead. Relishes can be made sweet or spicy, but they usually have lots of tang from added vinegar. These flavors help conceal the bitterness of yellow cucumbers, and since relishes are chopped finely, you won't need to worry about the texture of your cucumbers one bit.
Pickle relishes are usually made with a variety of spices, including mustard seeds and celery seeds, as well as apple cider vinegar or distilled white vinegar. After cooking, relishes are preserved with water bath canning methods, which make them shelf-stable for at least one year. When you pop open your can of homemade relish, spread it thickly on hamburgers and hotdogs for a summery treat that can be cherished year-round!
3. Soup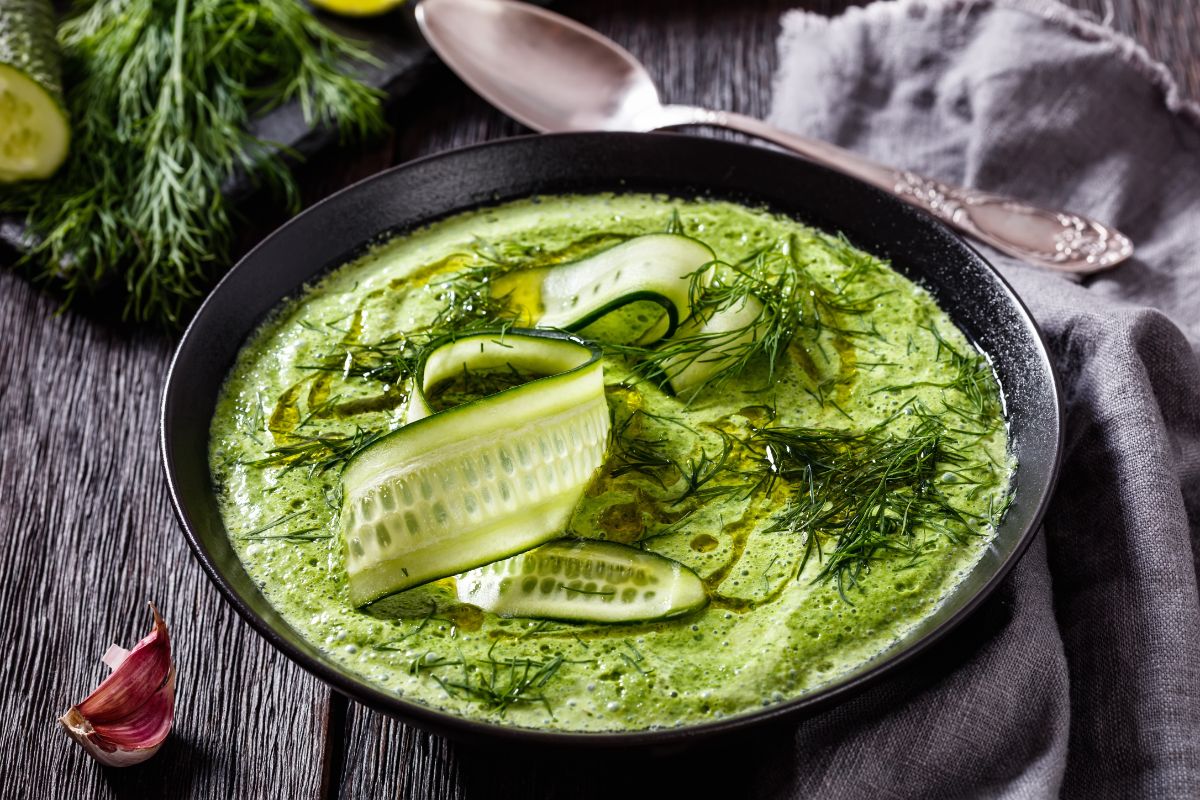 When most cooks think about cucumbers, they think about eating them fresh or pickled, but cucumbers can also be cooked, .and they make fantastic hot and cold soups. Cucumbers contain a lot of water, which can be blended into creamy soups or fresh summer favorites like gazpacho or tarator. An added benefit of making soups with cucumber is that the process takes the bite out of bitter cucs and makes them much tastier too!
Cucumber soups are often served cold with yogurt and herbs like dill, and they make a fine complement to crusty bread and a fresh garden salad. To improve the flavor of your bitter cucumbers, remember to peel them and scoop out their seeds before blending them into your soup base. If you can't use all of your cucumbers right away, you can also freeze cucumbers and store them in your freezer until you're ready to make a new batch of cucumber soup!
4. Zucchini substitute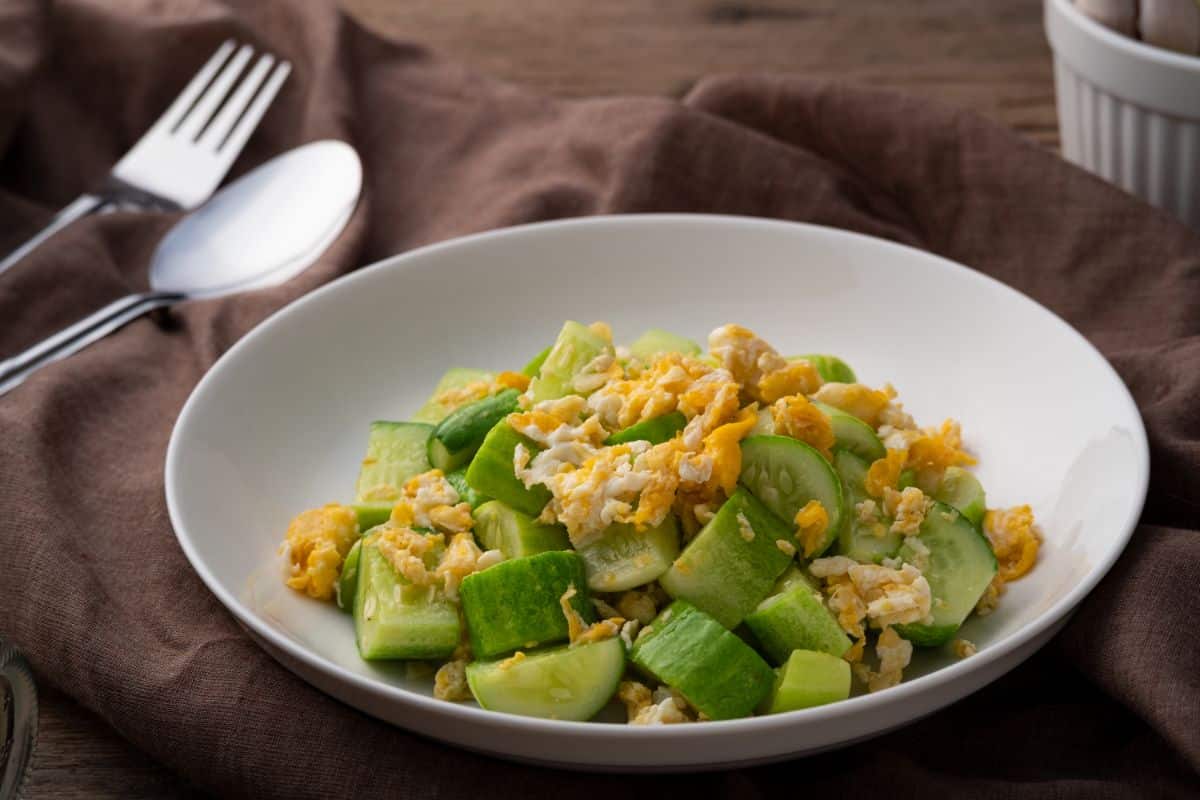 Most chefs reach for zucchini or summer squash when they want to add veggies to pasta, sautés, and stir-fries. However, cucumber can be cooked just like zucchini, and using overripe cucumbers in this manner is an excellent way to improve their flavor and eliminate food waste. Sliced, diced, or chopped finely, cucumbers can be blended into tons of recipes, and they pair beautifully with the strong flavors of cumin, garlic, or ginger.
Yellow cucumbers often have tougher skins than green cucumbers, so you may want to peel them before using them in your cooking. That said, heat will soften cucumber skins significantly, so it's not always necessary. Some of the most creative ways to cook with cucumbers include curries, mock pork cucumber stir fry, and fried cucumber slices.
5. Salad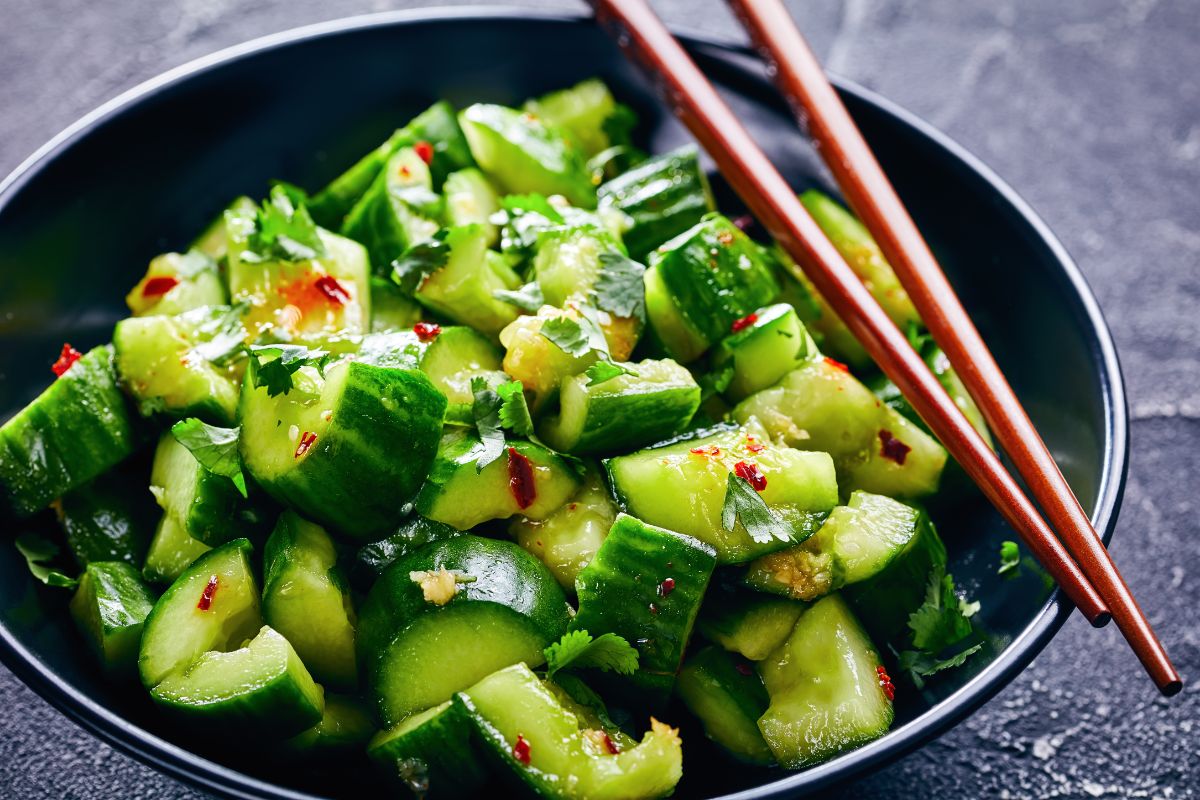 Cucumbers are classic additions to salads, but yellow cucumbers are sometimes too bitter for fresh eating, so they're not the most obvious choice for salad making. But if you peel and deseed your cucumbers before adding them to your salads, you can improve their flavor and make them much more pleasant to eat. Plus, the added vinegar in many salad dressings can counteract the sharp taste of overripe cucs and elevate their flavor.
While you can try different salad recipes with your cucumbers, simple concoctions like this sour cream and dill cucumber salad are always satisfying. Strong tastes like sesame oil and garlic can also meld wonderfully with the tangy flavor of cucumbers, producing a complexity of taste that's hard to beat. For more consistent cucumber slices, consider thinly slicing your cucumbers with a mandoline before adding them to your recipes.
6. Salsa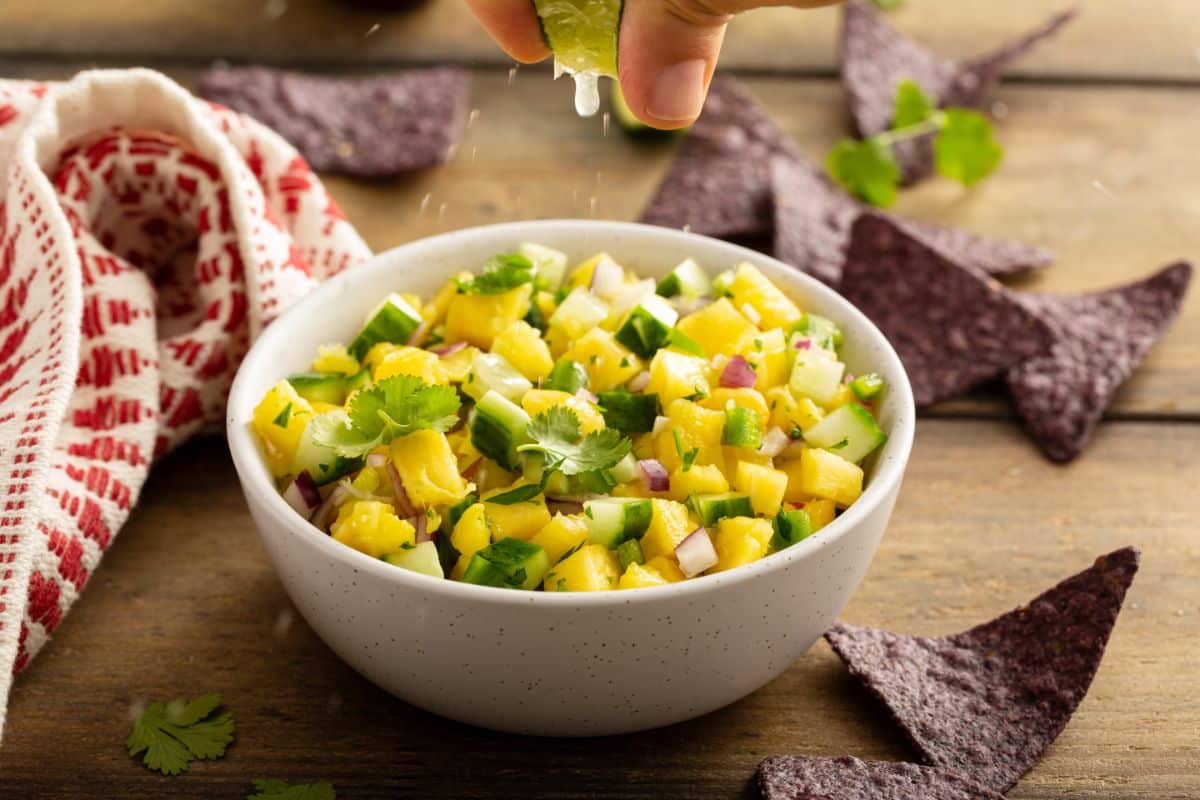 Fresh, homemade salsa is always a treat, but you can make your salsa even more refreshing by adding in cucumbers! Cucumbers tend to work best in fresh, rather than canned, salsas, and they add an interesting crunch and lots of juicy flavors too. Pair cucumbers with other traditional salsa ingredients like tomatoes, red onions, and cilantro for an unbeatable salsa experience.
Adding vinegar or lime juice to your cucumber salsa can counteract some of the bitterness in yellow cucumbers, and salt will also help. If your cucumbers are particularly tart, you may also want to mix in garlic and hot peppers to balance out the flavors in your recipe.
7. Tzatziki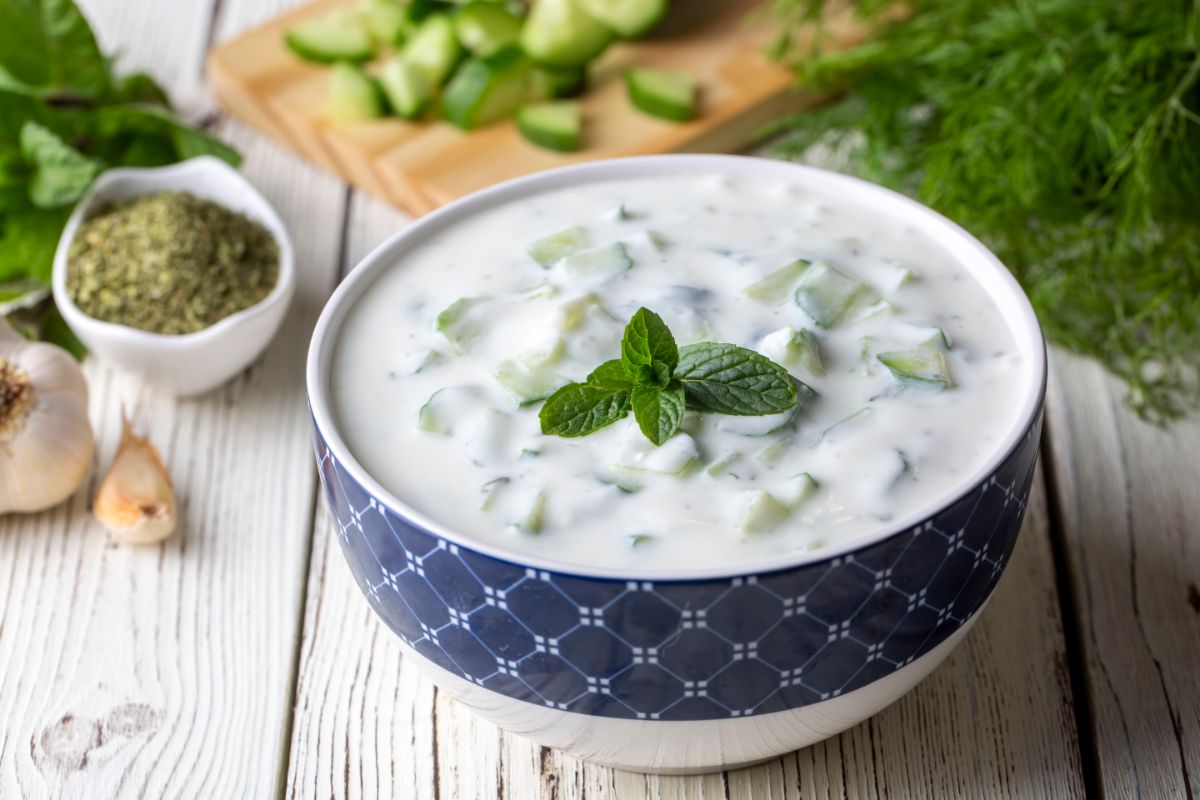 Tzatziki is a flavorful dip that's made with cucumbers and salted yogurt, and it's a must-have addition to falafels, pita, salads, and snacks. The yogurt in tzatziki provides a nice creaminess that complements the other flavors of the dish well, but the yogurt will also counteract any bitterness in overripe cucumbers. For the best flavor, peel and chop your cucumbers finely before mixing them into your tzatziki sauce.
8. Feed your flock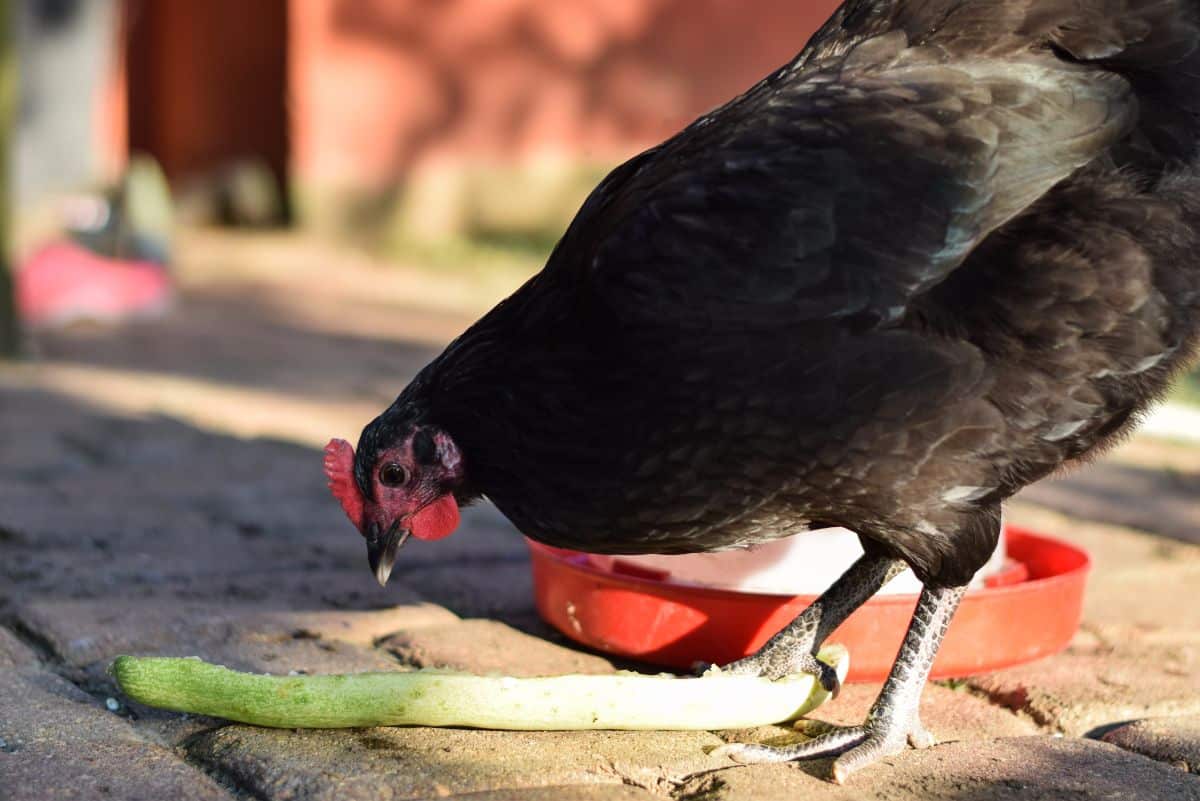 While there are many tasty ways to use up overripe cucumbers, if your cucumbers get super bitter or you have more cucumbers than you can feasibly use, there are options beyond putting them in the trash. And one such solution is to feed your yellow cucumbers to your backyard flock of chickens!
If you happen to keep chickens, your feather friends will make short work of older cucumbers, and they can gobble up even the most bitter cucumbers in your patch. As with other garden produce, you'll want to feed cucumbers in moderation to your hens, but repurposing cucumbers in this manner can be a smart way to get rid of your garden produce. Not only will it prevent food waste, but your chickens will also convert those cucumbers into rich manure for your garden beds!
Beyond chickens, pet rabbits will also appreciate some cucumber snacks too. Just be sure to use cucumbers as part of a balanced diet, and don't feed too many cucumbers to your pets at once.
9. Compost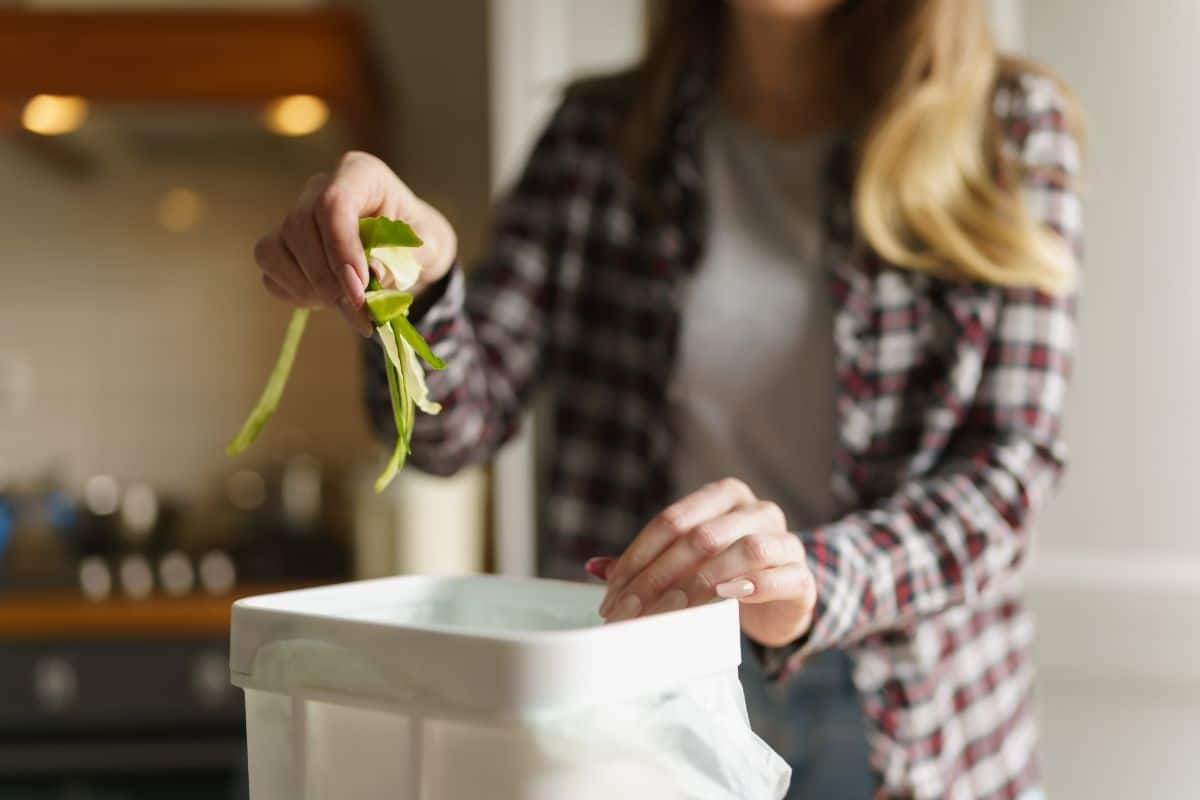 Even if you don't have backyard chickens, you can still use overripe cucumbers to improve your garden soil. And the best way to do that is with composting!
Cucumbers can be composted in either indoor or outdoor composters, and they work well with vermicomposting and Bokashi composting too. When added to composters, cucumbers will act as a nitrogen source, so you'll need to balance them out with carbon-rich materials like sawdust, autumn leaves, and shredded newspaper. There's something very elegant about returning cucumbers to the soil that grew them and using their nutrients to support next year's garden!
10. Seeds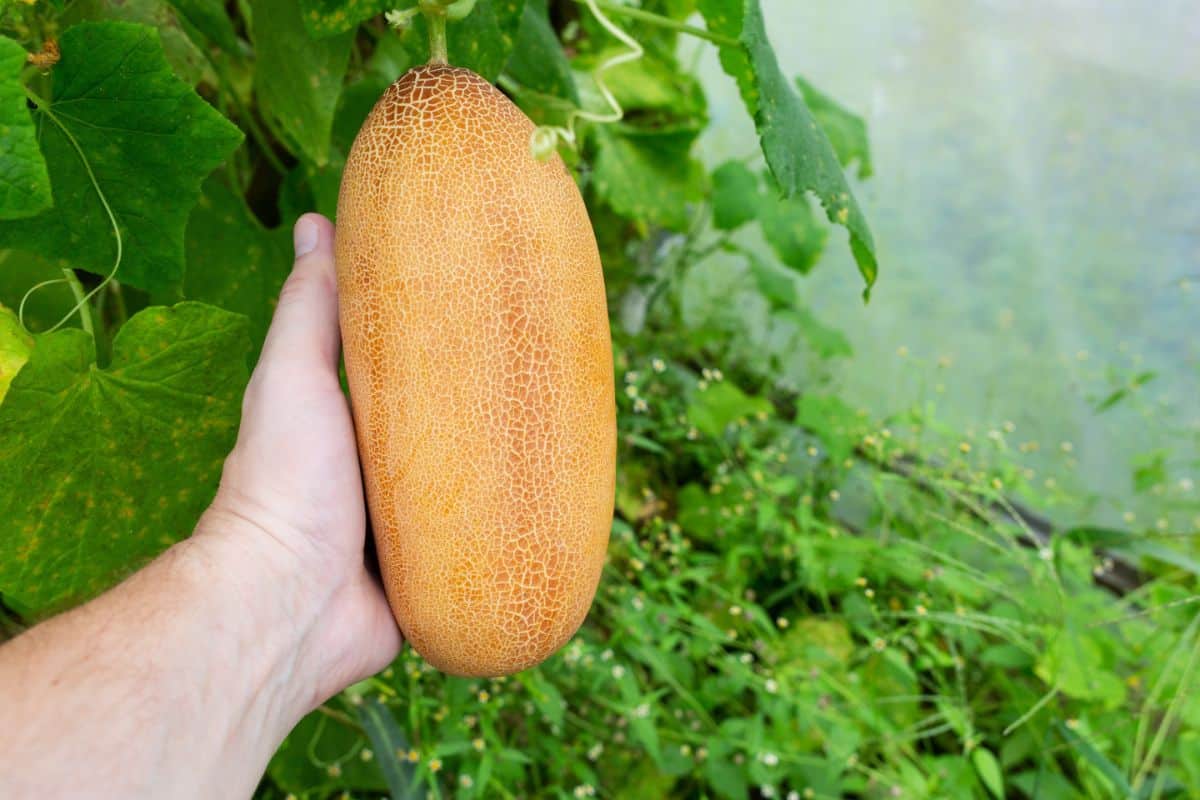 Cucumbers left too long on the vine can often frustrate gardeners, but there's one main reason why you may not want to harvest your green cucumbers: seeds! Technically, the green cucumbers we eat are immature fruit, and cucumbers aren't truly mature until they turn yellow. If you want to harvest cucumbers for seeds for next year's garden, it's the yellow, fully mature cucumbers that you want.
Seeds from green cucumbers are rarely mature enough to sprout, but seeds from yellow cucumbers are larger and fatter, and much more fertile. For seed saving, leave cucumbers on the vine for at least a week after you'd normally harvest your plants and pick the fruit only when their skins turn a dark, golden-yellow color.
After harvesting, cut your cucumbers in half and then scoop out the seeds into a fine mesh sieve and give them a thorough wash under your kitchen sink. Then, spread the seeds in a single layer on a baking sheet or plate and allow them to dry fully for at least a week in a dark and well-ventilated space. Once they're dry, package up your cucumber seeds and label them and then store them until you're ready to plant your new cucumbers next spring!
Frequently asked questions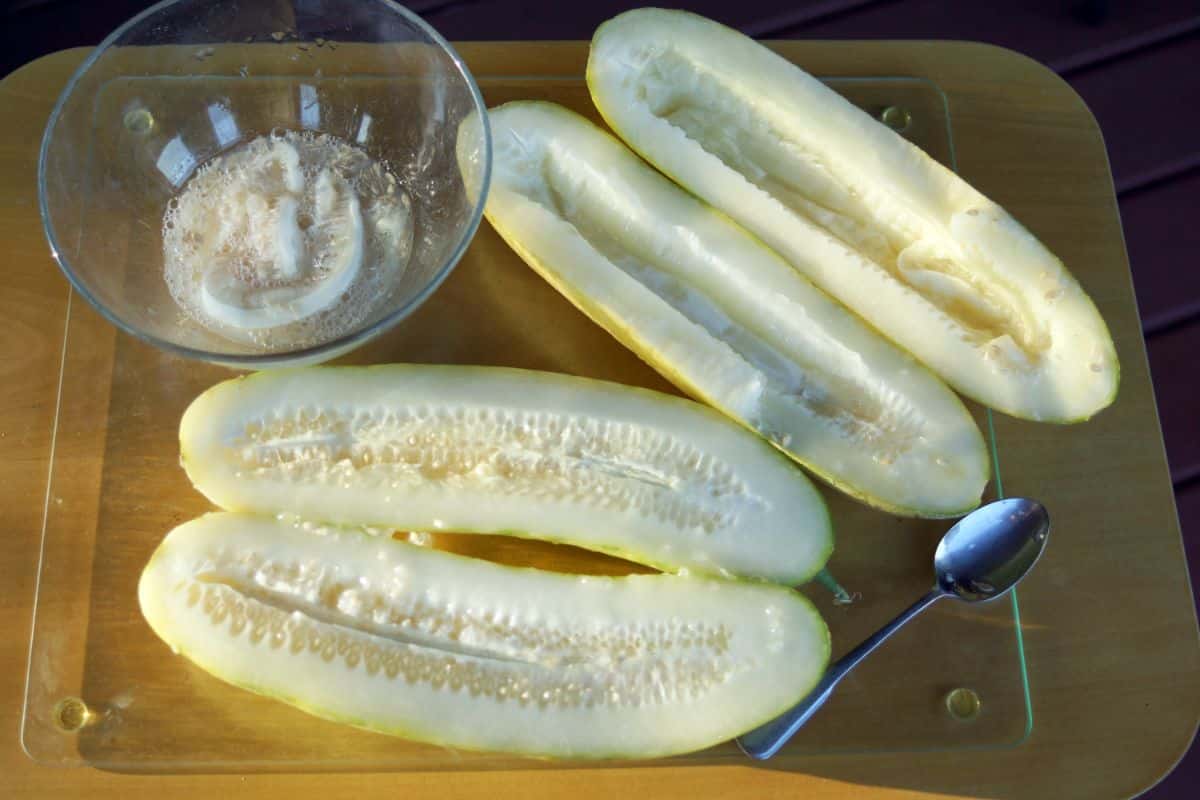 How do you know when yellow cucumbers are ready to pick?
Most cucumbers turn yellow when they're overripe, but some cucumbers are actually meant to turn yellow when they mature. Cultivars like 'Lemon' and 'Silver Slicers' are ready to pick when their skins shift from green to a light yellow color, but they should be harvested before their skins deepen into a dark, yellow-orange tone.
How do you take the bitterness out of yellow cucumbers?
Peeling cucumbers and cutting away the tips from the fruit can reduce a lot of the bitterness from overripe cucumbers. Spices, vinegar, sugar, and salt can also mask the flavor of overly mature cucumbers, and cooking cucumbers in stir-fries and other recipes can mellow out their taste as well.
Can I save seeds from a yellow cucumber?
Yes, in fact, yellow cucumbers are the only variety of cucumbers you'll want to save seeds from! Green cucumbers are technically not mature, and their seeds are usually not viable for seed-saving purposes.
How long can you save cucumber seeds?
Cucumber seeds remain viable longer than many other plant seeds, and they can often be kept for at least 5 years. You can extend the life of your cucumber seeds even longer by storing your seeds at cooler temperatures.
Is it normal for cucumber to taste bitter?
Most cucumbers will naturally turn bitter as they age due to a compound known as cucurbitacin. Some cucumbers have lower levels of cucurbitacin than others, which makes them less prone to bitterness.
What part of the cucumber is bitter?
The skin and the tips of cucumbers tend to hold the most bitter flavor, so if you want to improve the taste of overly ripe cucumbers, be sure to peel them. Then nip off the outermost tips of the cucumber fruit and scoop out the seeds too.
Summary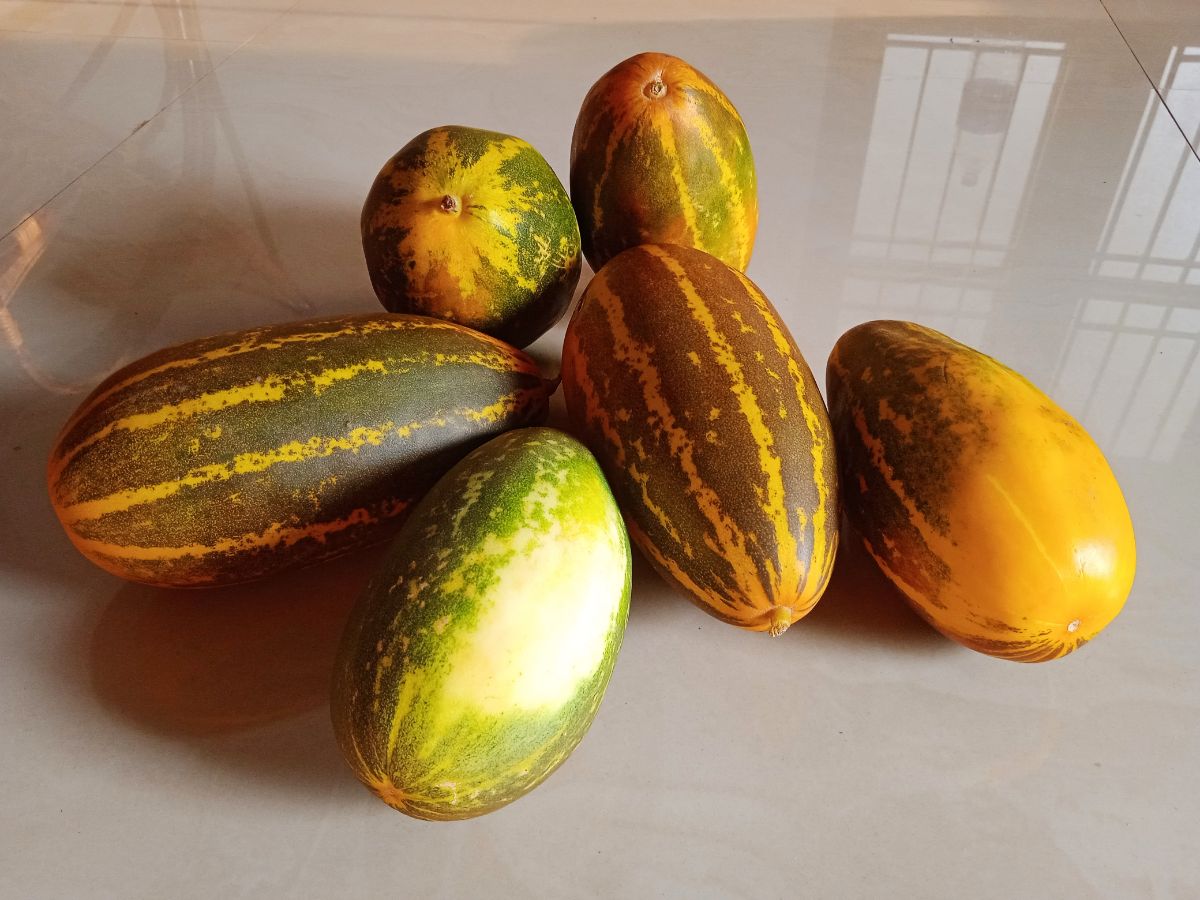 After putting in all of the hard work of growing cucumbers, no one wants to throw their overripe cucumbers in the trash. And thankfully, there's not really a reason to throw out your mature cucumbers because there are lots of ways to repurpose them. From flavorful pickles and other recipes to feeding your backyard chickens and making a rich soil additive, there are so many ways to reduce food waste and find uses for yellow cucumbers too!
We hope you enjoyed this article! But if you'd like to learn more creative ways to use up your extra garden produce and limit garden waste, we have more guides on how to use too many radishes and too many tomatoes.