Gardeners know if you live in a cooler climate, winters can drag on and on. By the end of the winter season, most green thumbs are eager to start planting, and in fall, it's always a rush to get the last of the harvest in before that first frost.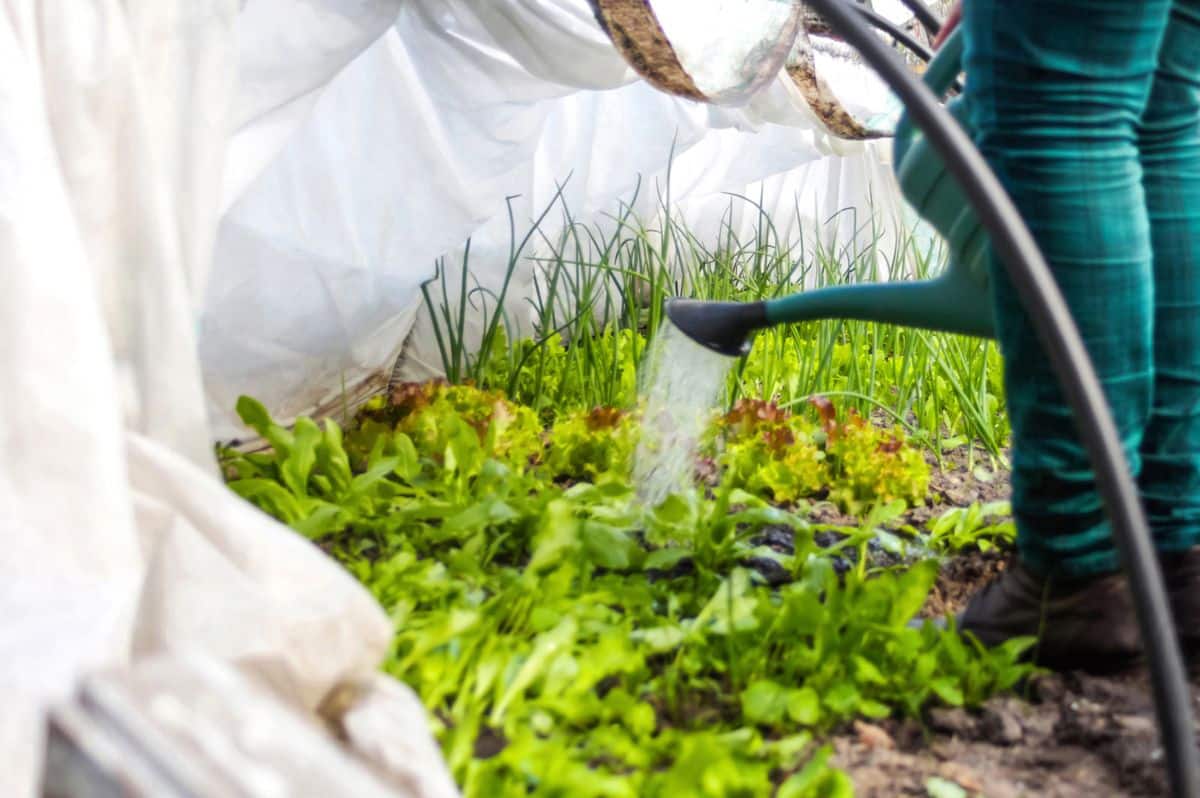 Figuring out how to extend your growing season as much as possible is an important part of gardening and is key to increasing your harvest yield. In this guide, we'll look at some of the top ways to extend your growing season, adding weeks (or months) to the amount of time you can garden each year!
Jump to:
12 best ways to extend your garden's growing season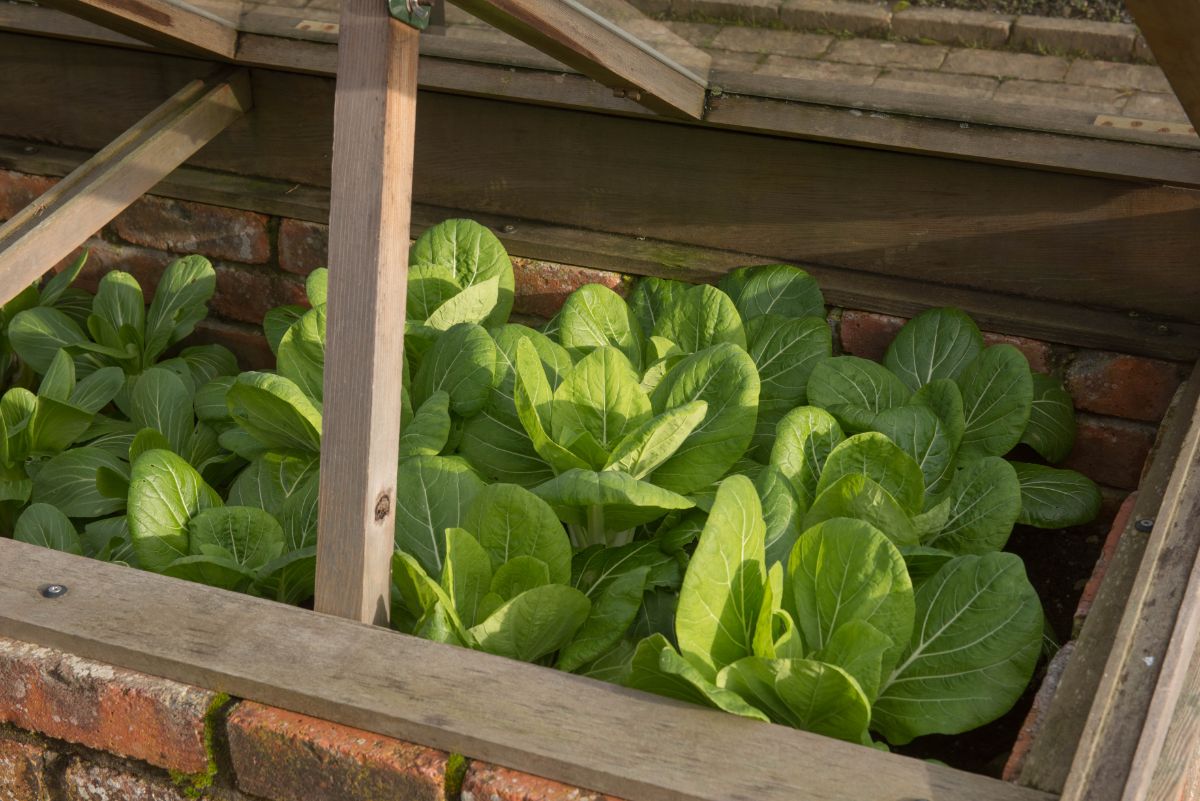 A short season can be one of the most troubling things about gardening. But no fear, there are plenty of ways to lengthen your gardening season and get a heavier harvest of vegetables too!
1. Start seeds indoors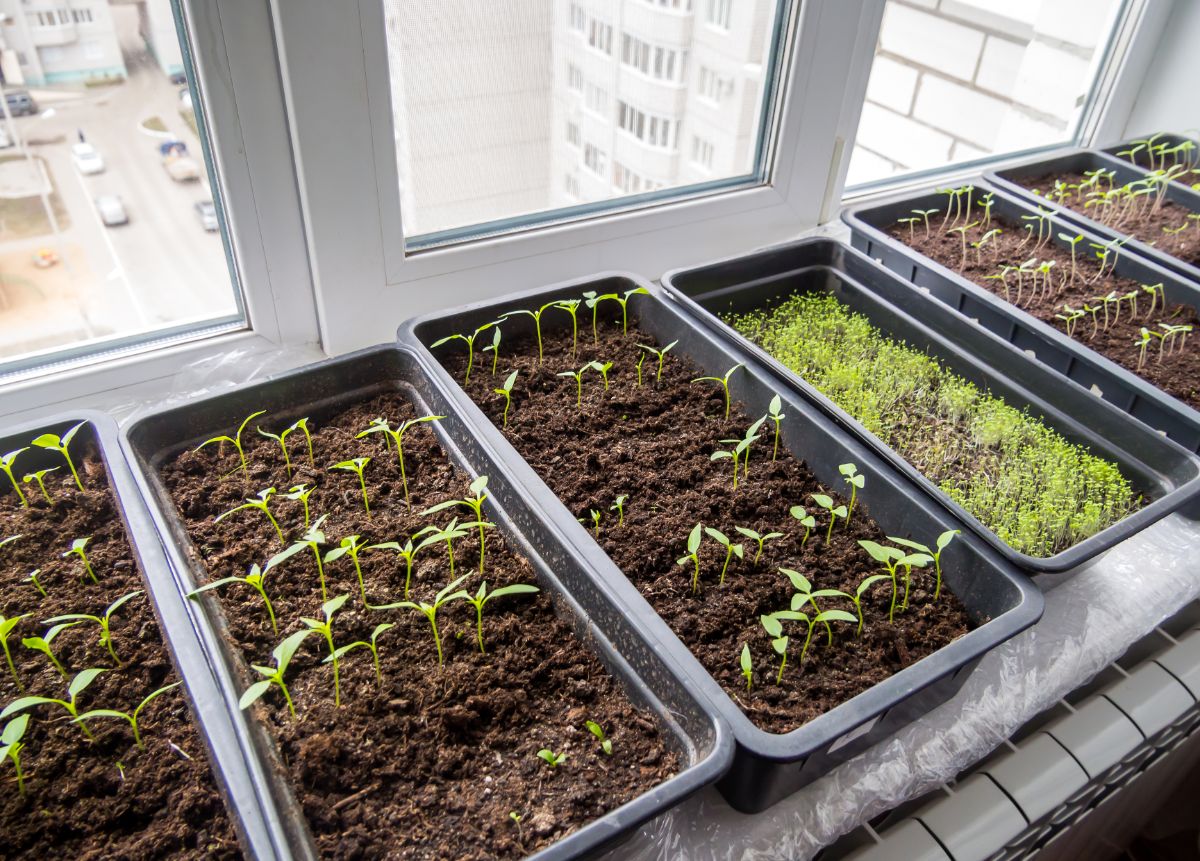 Not all seeds do well when started indoors and transplanted, so it's a good idea to read up on particular seed types before planting. That said, if you live in a cold climate, you're probably working with a short growing season. But if you want to grow long-season crops, like luffas or birdhouse gourds, starting plants indoors and then transplanting them outside is usually your best bet.
Depending on when you start your seeds, you can add several months to your growing season. For example, if you start cabbages inside in March, by the time you transplant them outdoors in springtime, you'll probably have seedlings that are a good size. Getting a jumpstart on the growing season by starting seeds indoors means you'll be able to harvest veggies earlier too.
Some vegetables, like certain types of onions, can be started inside in January. Celery, another long-season crop, is usually started in February. Many other plants, like tomatoes and peppers, are usually best planted in March and are then transplanted outdoors in late spring.
If you want to start seeds indoors, you'll need to invest in a few key pieces of equipment, like seedling trays and grow lights. Adding a heat mat under certain seed types, like tomatoes and peppers, can also speed up germination rates and result in earlier harvesting too.
2. Plant seedlings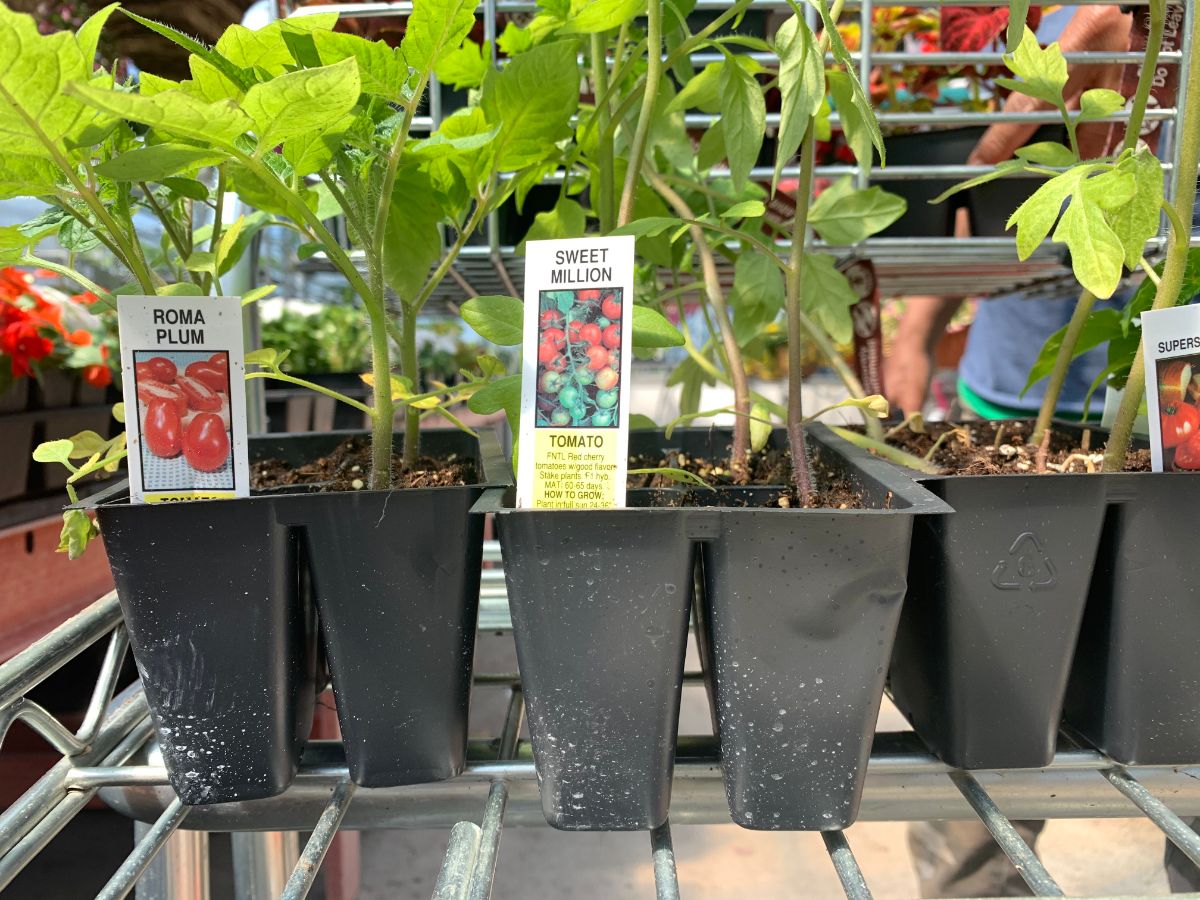 Starting seeds indoors is one easy way to extend your growing season. But if you don't have the indoor space for a bunch of bulky seedling trays, or you just don't want to mess around with seed planting, you can also buy nursery starts for your garden in spring.
Nursery starts are larger seedlings that are the perfect size for planting directly in your garden. While tomatoes and peppers are commonly available, you can also buy kohlrabi, lettuces, most herbs, cabbages, squash, and tons of other plants as pre-started seedlings.
Since these nursery starts are already quite grown, they will start producing harvestable fruit and veggies earlier in the season than plants grown from seed. That means that you'll have plenty more harvesting time in your garden!
The drawback of using nursery starts is that they are usually a lot more expensive than growing plants from seed. Additionally, the variety of plants that you can purchase as seedlings is often a lot more limited than what you kind find in seed catalogs. For this reason, you may want to consider starting some seeds indoors for variety and purchasing some plant types as pre-started seedlings.
3. Try out succession planting
Succession planting is the process of sowing seedlings at regular intervals throughout the growing season.
For example, if you plant carrots in springtime, they'll mature in about 80 days. That means you'll have a great carrot harvest in summer, but you may not have any carrots left by autumn. Instead, if you succession plant carrots every 2 to 4 weeks through the end of summer, you'll have a scrumptious haul of carrots well into fall.
Succession planting works well for most fast-growing vegetables, like lettuces, radishes, beets, carrots, and turnips, as well as herbs like cilantro. By planting multiple of these plants, you'll increase your harvest and extend your growing season significantly.
Some crops, like cabbages and broccoli, are slower growing, so they don't work as well for succession planting. However, they do work well when planted in spring and again in late summer. A late summer planting of brassicas and other similar crops will provide you with a heavy harvest of cold-season vegetables well into autumn.
4. Plant cold-season crops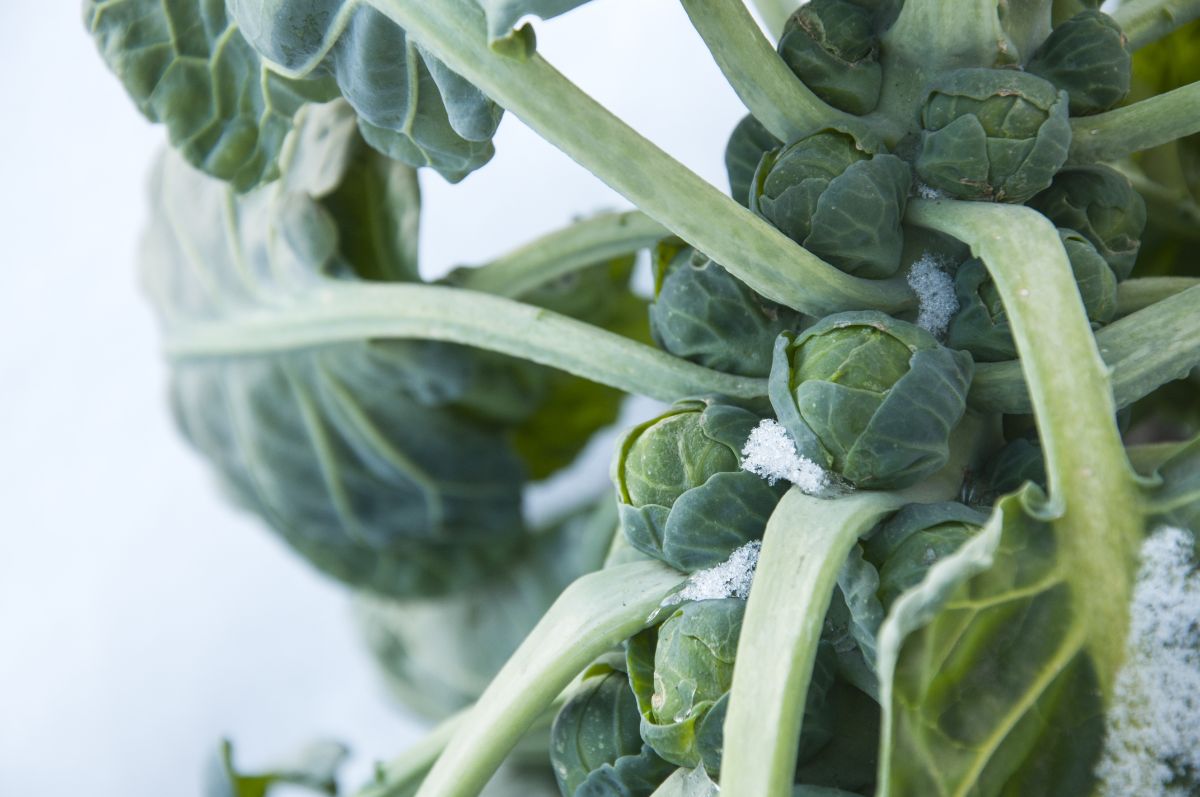 Cold-season crops are frost-hardy plants that can handle the chillier weather of spring and fall. While heat-lovers, like tomatoes and corn, are the stars of summer gardens, planting hardier plants in spring and autumn can add weeks or months to your growing season and produce lots of tasty vegetables too.
Brassicas, like cabbages and broccoli, are wonderful additions to spring and autumn gardens. But there are other delicious veggies to try. Many root crops can handle chilly soil, and leafy greens, including Asian greens, are some of the hardiest plants to keep.
If you're looking for cold-season vegetables for your garden, try out:
Broccoli
Cauliflower
Cabbage
Swiss chard
Kale
Radishes
Carrots
Brussel sprouts
Garlic
Onions
Leeks
Spinach
Many lettuce varieties
Mache
Arugula
Endive
Kohlrabi
Peas
Rhubarb
Salsify
Turnips
Parsnips
Mustard greens
Collard greens
Beets
Asian greens, like tatsoi, mizuna and bok choy
5. Take advantage of microclimates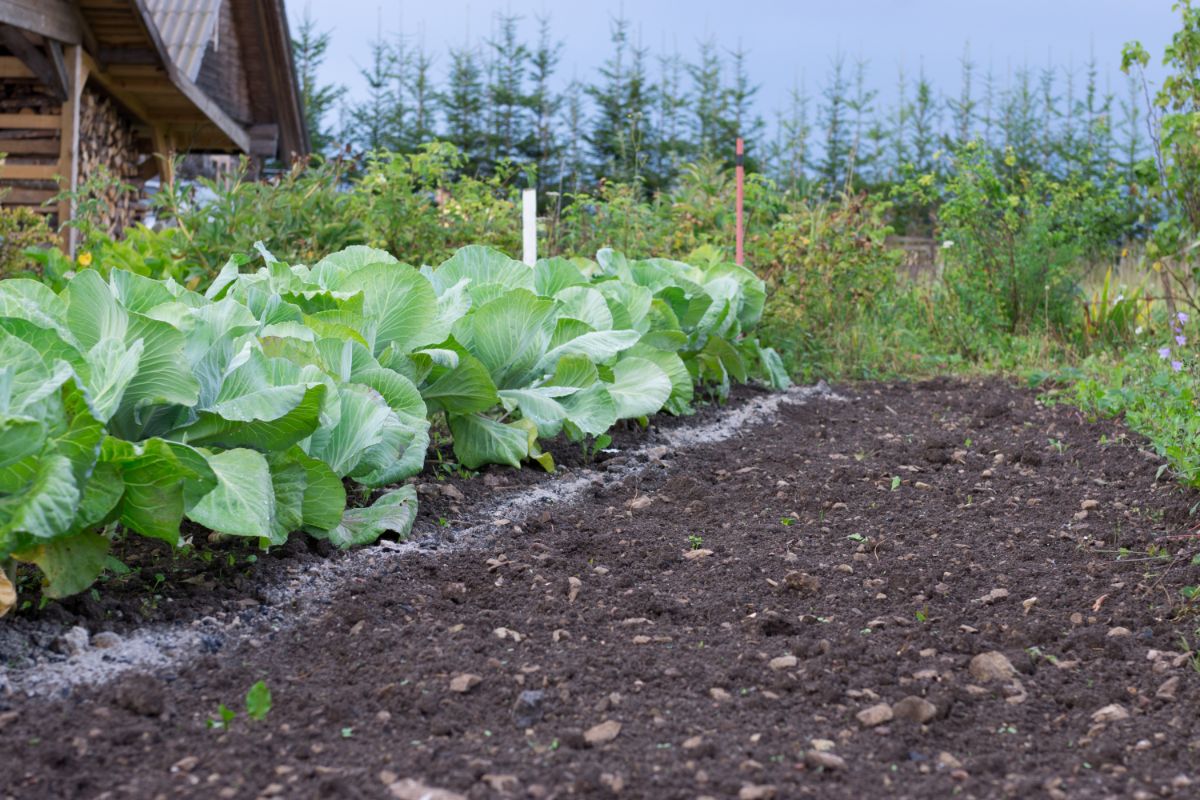 Fences, hedges, and even the walls of your home can create microclimates by blocking the strongest winds in your backyard. Sunnier locations will also warm up quicker in spring and stay warmer longer in autumn. This translates into a soil that doesn't freeze as quickly and can become workable earlier in the year.
Since these sheltered and sunny spaces often stay significantly warmer than other outdoor areas, they may just be the perfect location for your garden. However, if you can't place your garden in these spots due to space constraints or other factors, you can also help to create a microclimate by adding fencing around your garden, piling up some hay bails to shelter specific plants, or adding taller ornamentals that will cut down on strong winds.
6. Experiment with floating row covers or grow tunnels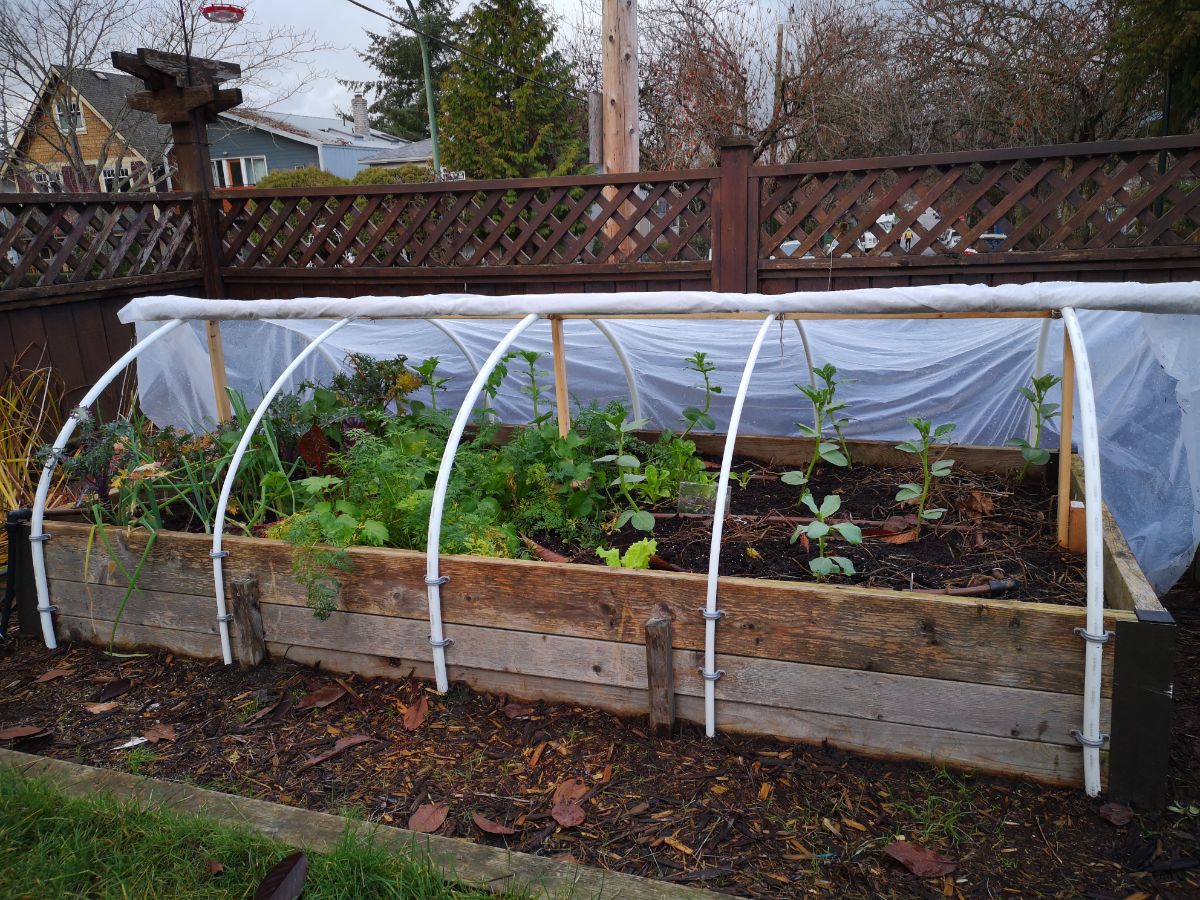 Floating row covers are lightweight fabrics that are permeable enough to allow water and sunlight to penetrate. Often used for pest management, floating row covers are also perfect for season extension and can help shelter tender seedlings in spring or established plants in fall. By protecting plants from harsh weather and unseasonable frosts, you can usually extend your growing season by a few weeks with the help of floating row covers.
Floating row covers can be simply draped over raised beds and held in place with landscape staples or heavy rocks or bricks. For a more elaborate setup, you can also use floating row covers with hoops or other frameworks. Upcycled hula hoops, secured in place with a bit of rebar, can create budget-friendly supports for your floating row covers as well.
Grow tunnels are more involved to create and are usually a bit pricier, but they are larger and often sturdier. That means that you can shelter more plants underneath them, and you won't need to do as much maintenance to keep your grow tunnels in tip-top shape.
In addition to helping to extend your growing season, floating row covers are one of the best ways to protect plants from common pest insects, like cabbage looper moths and squash vine borers.
7. Build a cold frame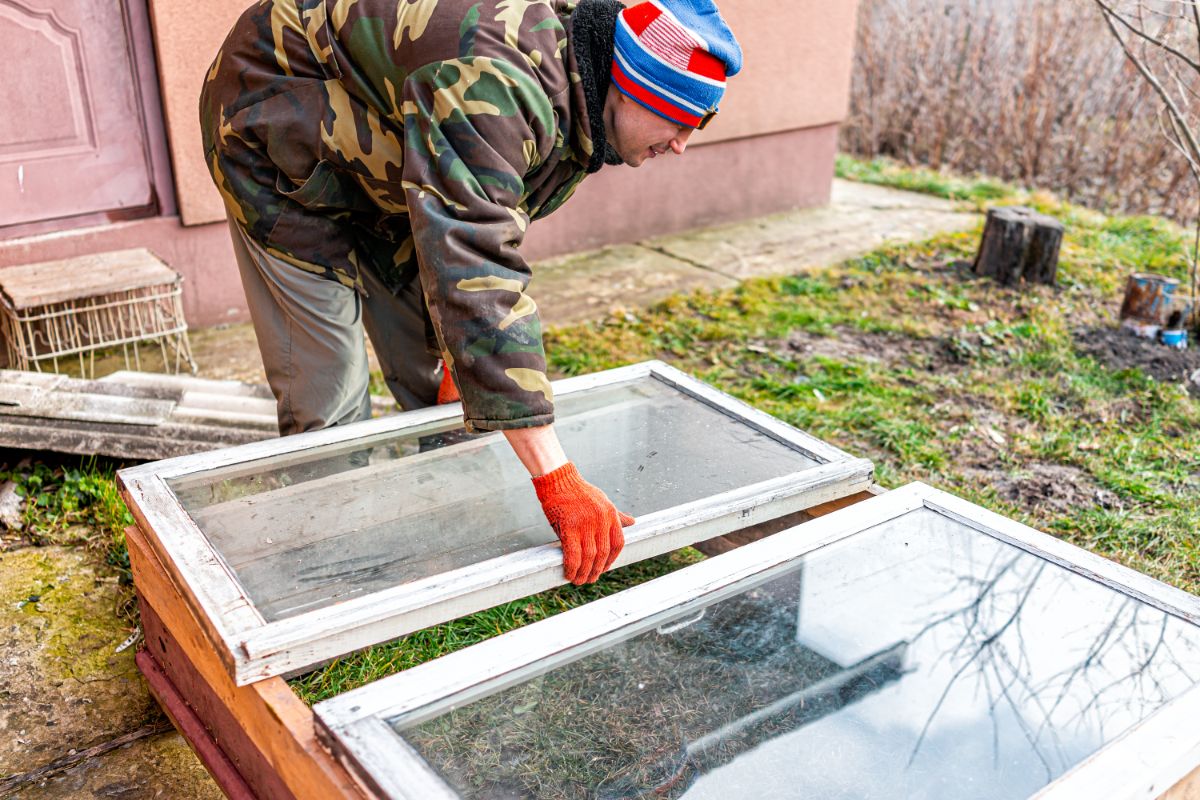 Similar to floating row covers and grow tunnels, cold frames are structures that help cover and shield plants and seedlings from the cold. Cold frames can be used all year round or simply in spring and summer to add a few extra weeks to your growing season.
You can create your own cold frame with a few simple materials. Basically, you need to create a 4-sided box of sorts to enclose your plants with and then cover the top of the box with a transparent material that lets light in but keeps the chillout.
Old glass doors and windows can make a wonderful roof for your cold frame and can be attached to a wooden frame with basic hinges. You can also simply place an old window or door on top of a few hay bays to create a very simple, upcycled cold frame.
Checking websites like Craigslist or Facebook Marketplace is usually the best way to find old doors and windows for cold frames. However, just be aware that some older construction materials may be painted with lead-based paints, so you'll want to be careful with any old window frames and doors and don't use them if they may have been painted with lead paint.
If you don't want to make your own cold frame, there are a number of excellent, premade cold frames you can buy online. Some of our top picks include:
8. Consider building a greenhouse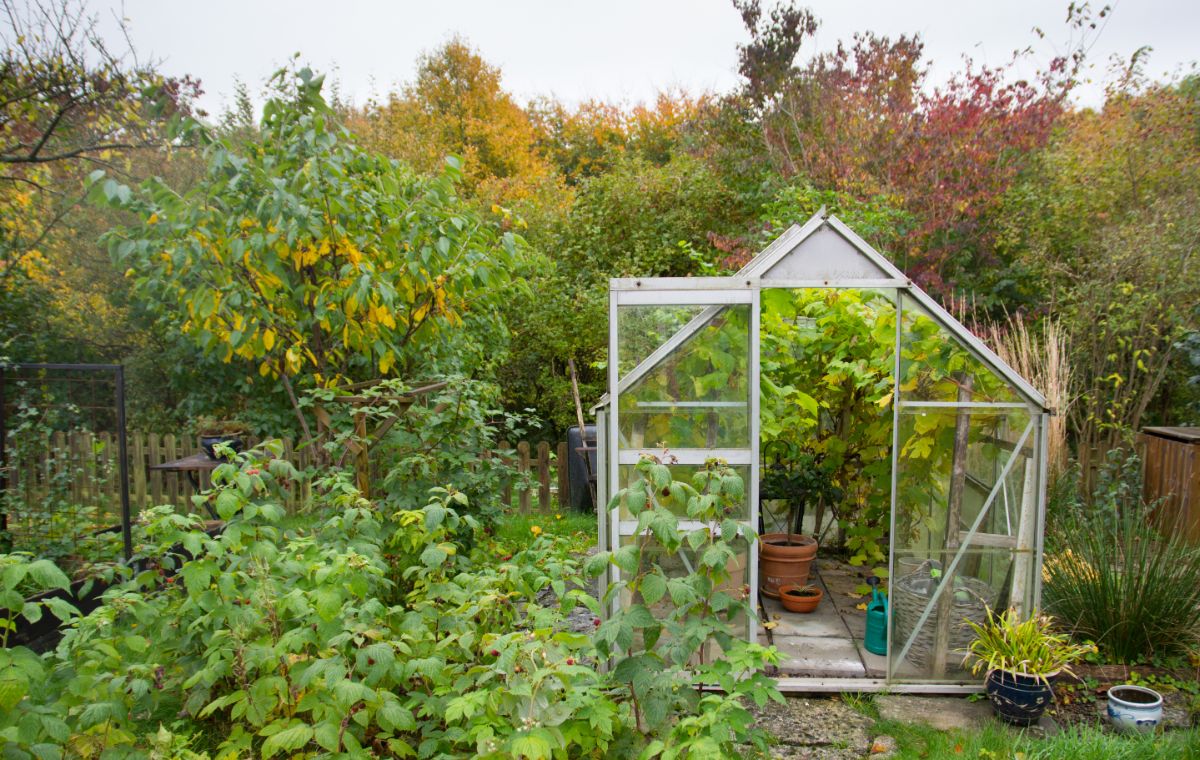 Greenhouses aren't in everyone's budget, and they can take up a fair amount of garden space, meaning they won't work in all backyards. However, if you have the space and inclination, adding a greenhouse to your garden setup is probably the best way to extend your growing season. In fact, if your greenhouse is heated, you can keep growing all sorts of veggies all year round in some areas!
Greenhouses come in all shapes and sizes, and even the non-heated varieties can add weeks to months to your growing season. You can buy a prefabricated greenhouse, construct your own from scratch, hire a builder or order a greenhouse building kit online. It's up to you!
For a more budget-friendly option, many greenhouse setups are plastic. While these may not look as aesthetic as other greenhouse varieties, they do work well for season extension, and they are very easy to install.
9. Use mulch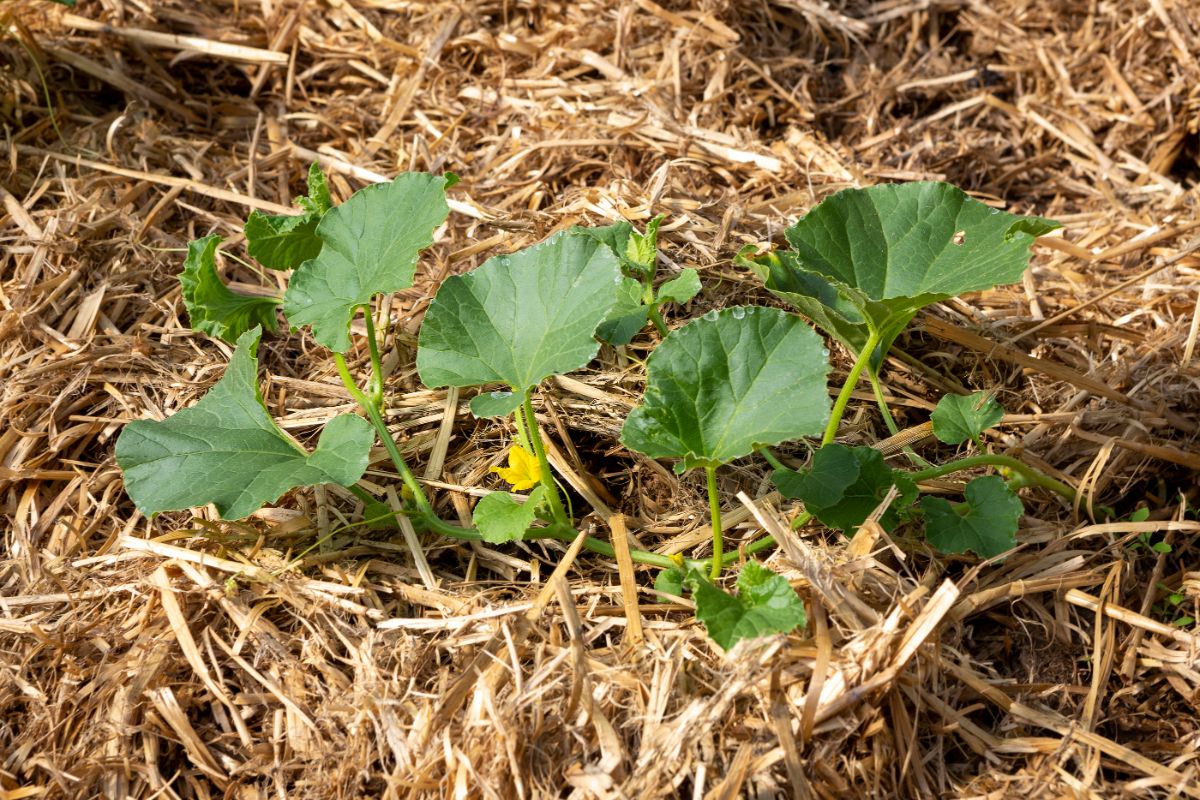 Mulch has so many uses in the garden. It can help suppress weeds, conserve moisture, protect plants from pathogens and, of course, extend your growing season!
Mulch works by insulating plant roots from temperature extremes, and thick layers of mulch can help shield tender seedlings from the worst of inclement weather. Adding mulch to your garden beds in autumn can also help keep garden soil workable longer, as it will prevent it from freezing at the first signs of frost.
Organic, natural mulches are usually the best choices for veggie gardens and ornamental beds alike. Mulches like chopped autumn leaves or weedless hay are ideal for vegetable gardens, while wood and bark mulches are usually the top picks for ornamentals.
If you'd like to learn more about the different mulches available today, check out our article on natural mulches here.
10. Pick up some cloches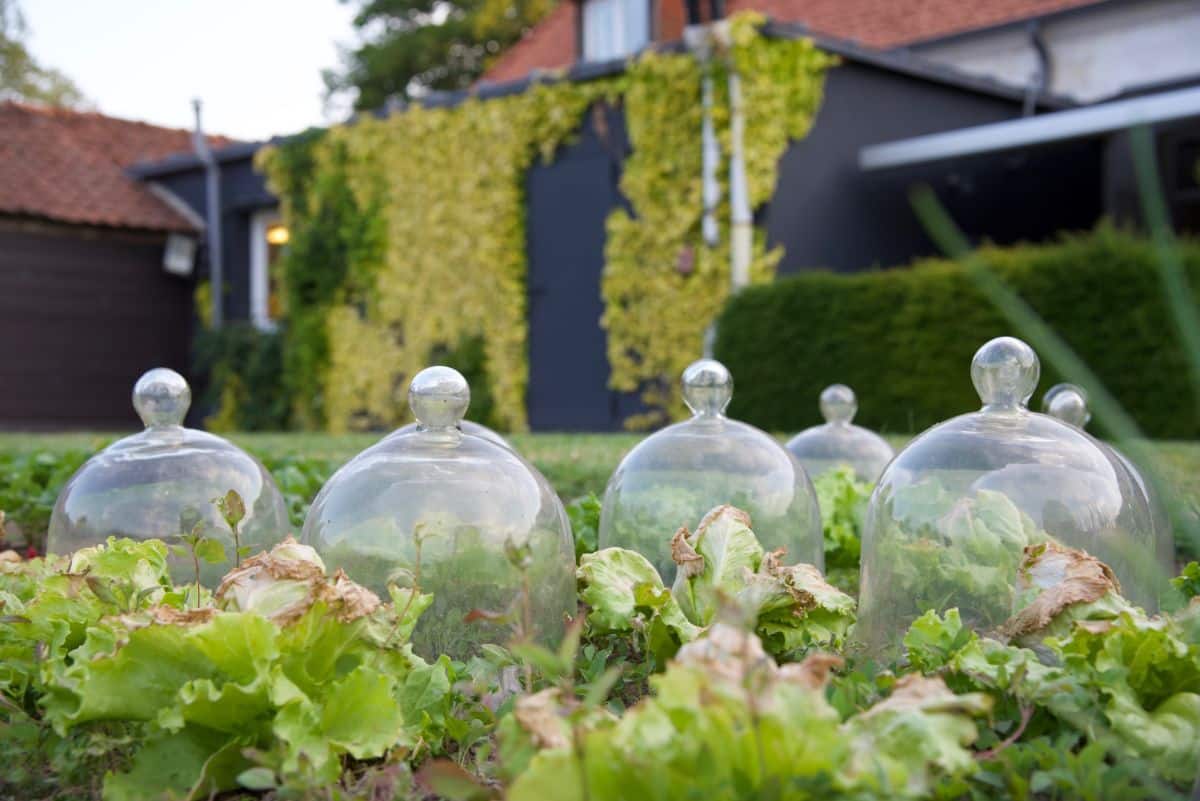 Cloches are like tiny greenhouses that help protect just a single plant or two. Made of a clear material, cloches allow sunlight to penetrate, but they help shield plants from extreme cold. Once installed, cloches can also prevent plants from being crushed under the snow.
Cloches were once made of glass, but they are often constructed from plastic now. They come in different sizes and can be fastened in place with landscape staples or heavy rock or brick.
Depending on what you're growing, you can use cloches just in spring or autumn. However, some leafy greens (like kale and mache) are quite cold-hardy and can be grown all winter long under a cloche, as the cloche will keep these plants from getting covered by snow. Some herbs, like oregano, often stay green in winter, and adding a cloche over them can make harvesting herbs even easier, sun or snow!
While cloches can be purchased online, you can also make your own easy upcycled cloches with an inverted plastic soda bottle or milk jug. This is a great solution if you want to stay on a budget or make your gardening practice even more eco-friendly.
If cloches aren't your thing, plant protectors filled with water can also help extend your growing season. These handy contraptions use water's natural insulating abilities to help buffer plants against cold weather.
11. Add raised beds or try hilling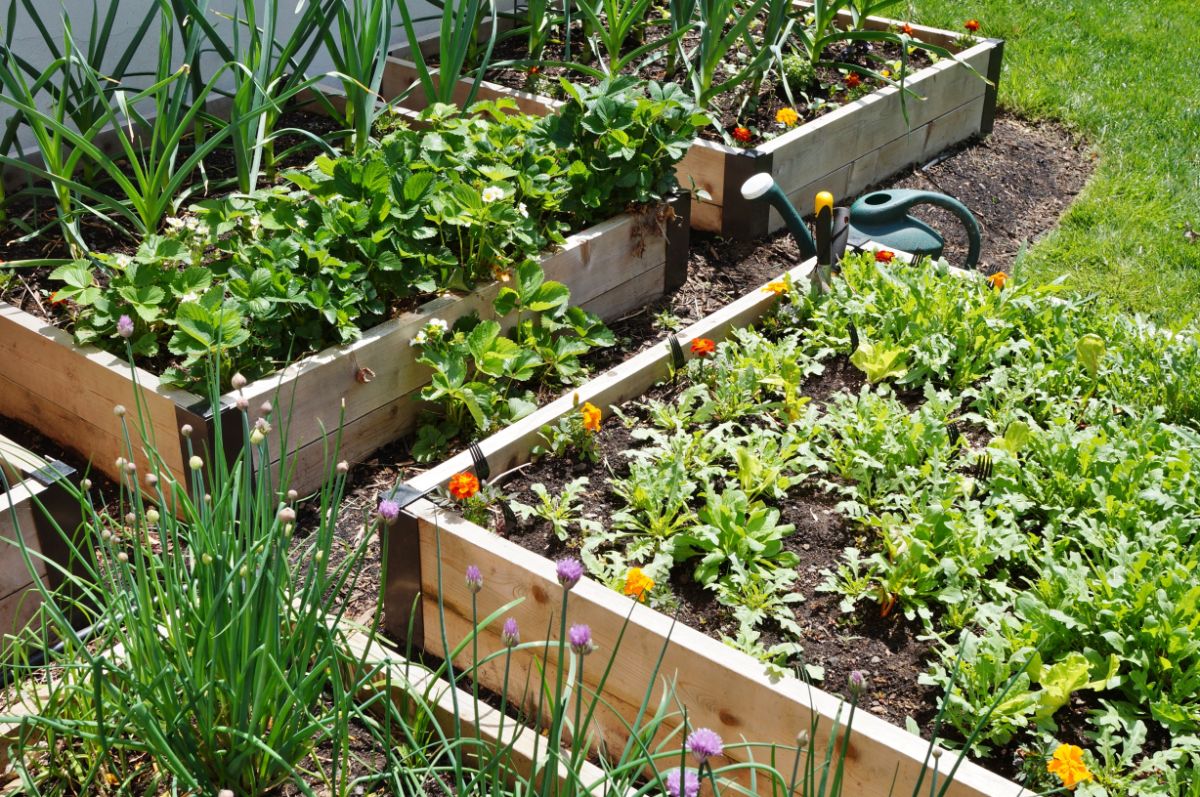 Building raised beds can be a bit of an investment, but they are helpful for extending your growing season. Because the soil is lifted from the surrounding ground, it warms up quicker in the spring. That means that your soil will be workable earlier, and you can get started planting sooner!
Hilling is another gardening method in which soil is raised up a bit in individual mounds or longer hills. This technique is often employed when planting corn and melons and helps the soil to heat up quicker, just like in raised beds. This can cause plants to germinate sooner and results in an earlier harvest.
On their own, raised bed gardening or hilling won't extend your growing season that much; however, they are both useful techniques when combined with other season extension practices. For instance, you can try hilling in your raised bed garden, add mulch around plantings and throw up a floating row cover too. This setup should increase your growing season by a few weeks at least!
12. Move plants indoors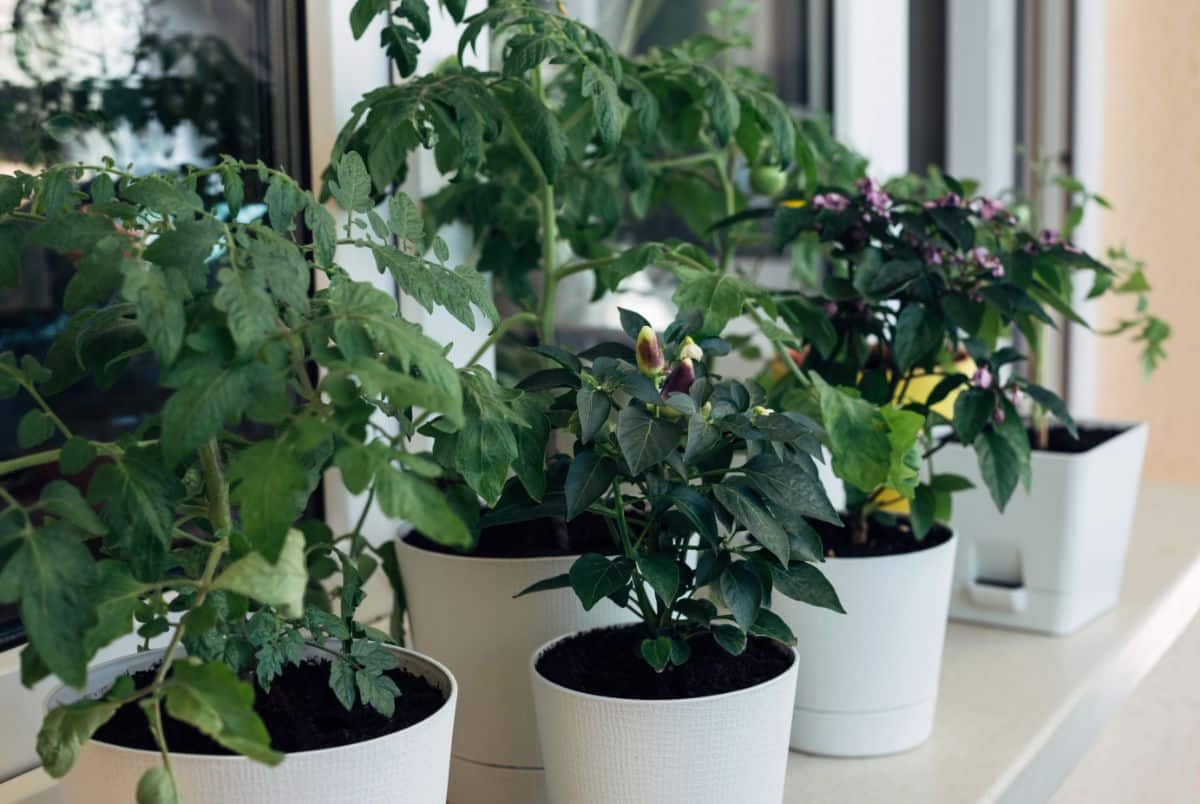 Of course, one of the most obvious ways to keep growing throughout the winter is to try gardening indoors. Different plants are better suited for indoor growing than others, so this may not be appropriate for all of your veggies. For instance, it would be quite hard to overwinter a crop of corn inside your home!
Smaller plants, like herbs, lettuce, and some root vegetables, can be grown in large planters, grow bags, or plastic totes. While annual herbs can be moved indoors during the fall, root vegetables and lettuce will usually do best when grown from seed. Tomatoes and peppers, especially determinate growing plants, can be grown inside as well and pruned to keep them more compact.
One of the most important things to keep in mind about indoor growing is that vegetable plants usually need full sun. That means that getting quality grow lights is critical for keeping your overwintering plants happy. LED grow lights or grow bulbs usually work excellently.
Humidity can also impact your ability to grow crops inside. This is because indoor humidity levels are often much lower than outside. Adding a humidifier to your plant setup or grow room can insure your plants look and grow their best all winter long.
Frequently asked questions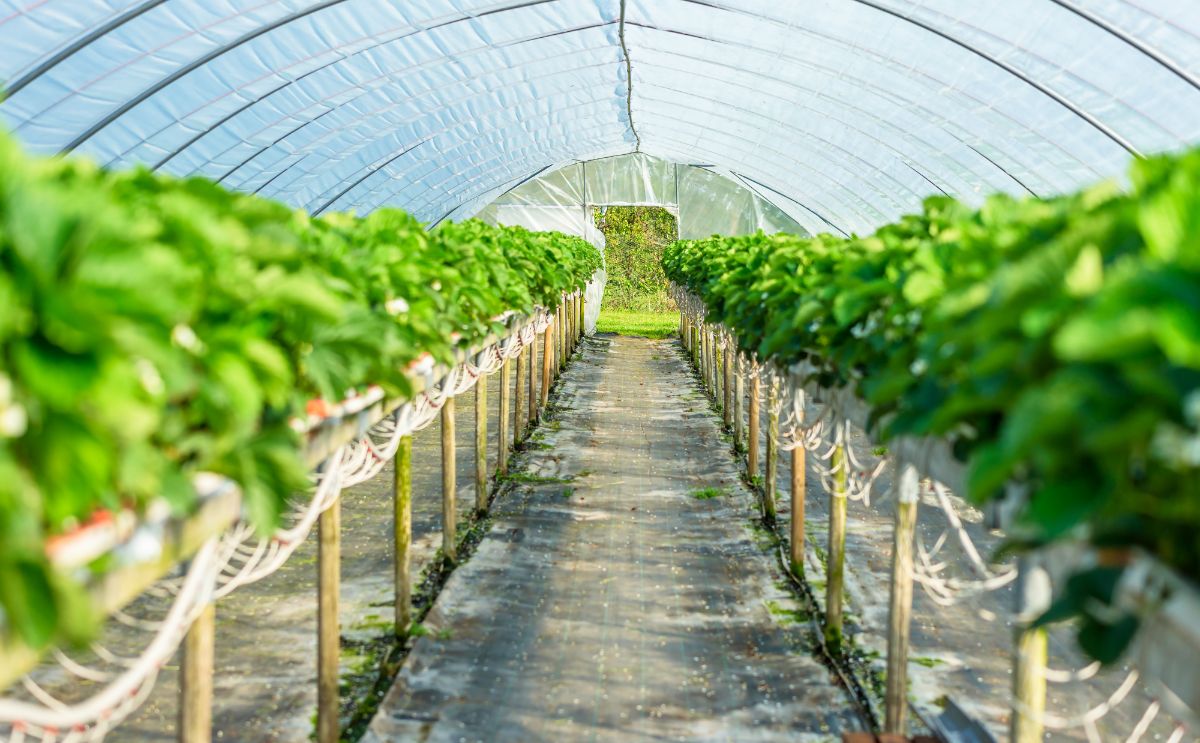 How do I extend my garden season?
There are many methods to extend your growing season. Starting seeds indoors, adding floating row covers, and mulching your plants are some easy ways to prolong the season and get the most out of your garden.
How long does the greenhouse extend the growing season?
In warmer climates, you can grow vegetables in a greenhouse all year round. In chillier spots, an unheated greenhouse will usually add at least 4 weeks to your growing season, while a heated greenhouse can extend your growing season 8 weeks or more.
How do I keep my garden growing in the winter?
Some cold-weather vegetables can grow all winter long, especially if they have a bit of winter protection. Keeping your plants under cloches, growing in cold frames or grow tunnels, or planting under floating row covers can all help protect your plants and prolong your growing season.
How do you support a floating row cover?
Floating row covers can be gently draped over plants or raised bed walls; however, you can also install floating row covers over metal or plastic tubing. In a pinch, you can cut an old hula hoop to create a hoop support for your row covers.
How many degrees does a row cover add?
A lightweight floating row cover will raise temperatures around your plants by about 2ºF. Heavier-weight floating row covers can increase temperatures by as much as 10ºF for lots of frost protection.
How do you protect your plants from frost?
If you've been hit with an unexpected frost, try placing inverted plastic milk jugs or soda bottles over individual plants. For larger plantings, a bedsheet or lightweight blanket gently draped over your plants can add some frost protection too.
Summary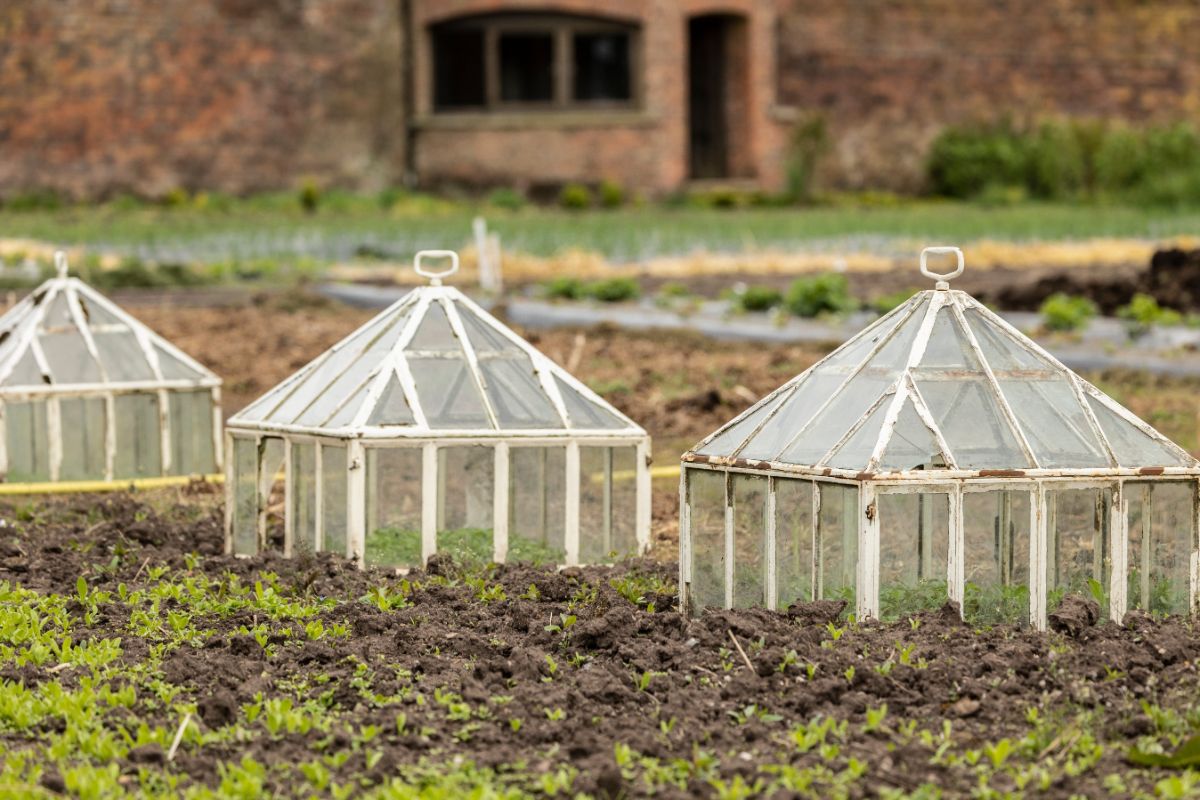 Short growing seasons, particularly in colder, Northern climates, can limit the variety of plants you can grow and reduce your harvest yields too. The good news is that gardeners can easily extend their growing season by following a few simple tricks.
Basic methods of season extension, like mulching and floating row covers, can lengthen your growing season by a few days or weeks. More elaborate setups, like cold frames and greenhouses, can extend the amount of time you can garden even more. This translates into more vegetables for you and more enjoyment in your garden!
If you'd like to learn more about growing plants indoors in winter, check out this article on how to transition houseplants (and other herbs and vegetables) indoors in winter.