Adding mulch to your garden is one of the most important annual gardening tasks you can do. Mulch can improve the look of your garden and your home's curb appeal, but it offers many other benefits in the organic garden too.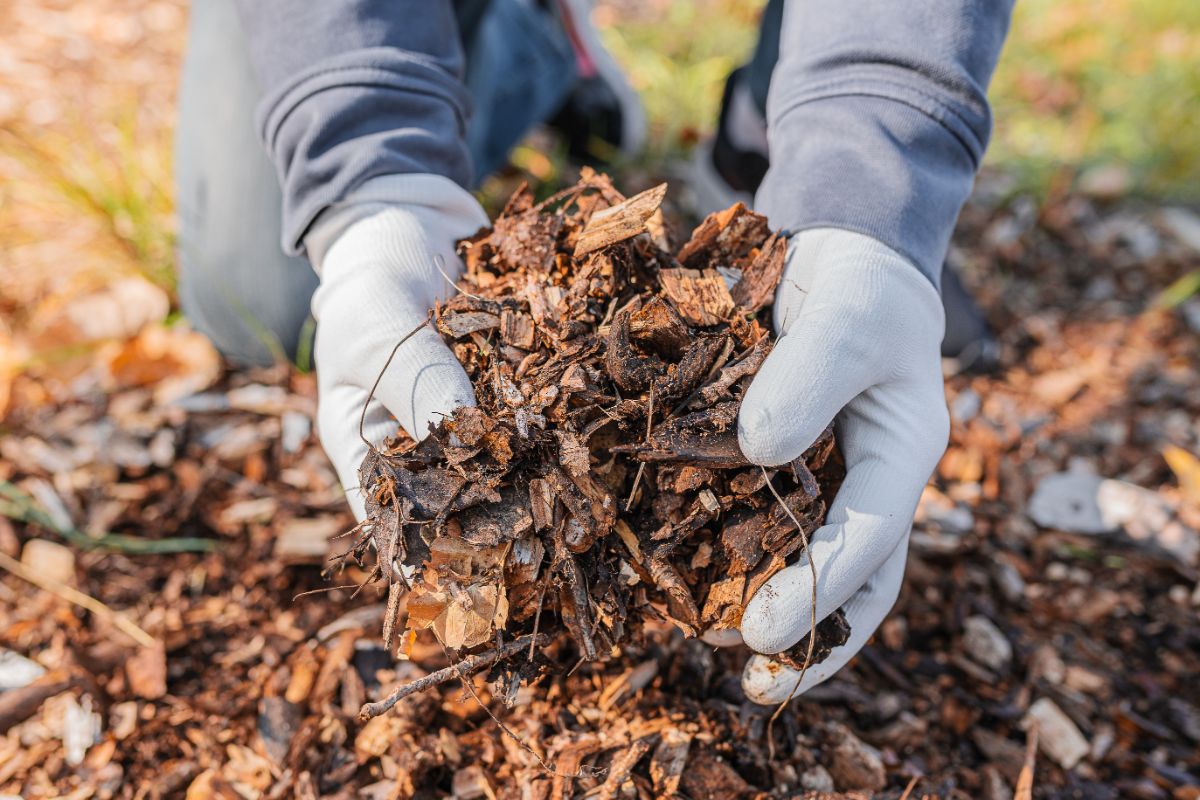 Mulching your vegetable and ornamental beds is one of the best ways to naturally reduce or eliminate weeds. Even better, mulch helps to insulate plant roots, protecting them from the extreme heat of summer and winter's chill. Mulch also helps soil better retain water, which means you won't need to water your plants nearly as much.
But if you've decided you'd like to use mulch in your garden, you may be overwhelmed with all the mulch options available. From salt marsh hay to wood chips, there are lots of organic mulches to choose from. So, we've compiled this guide to help you pick the right mulch for your garden space.
Jump to:
Best mulches for your organic garden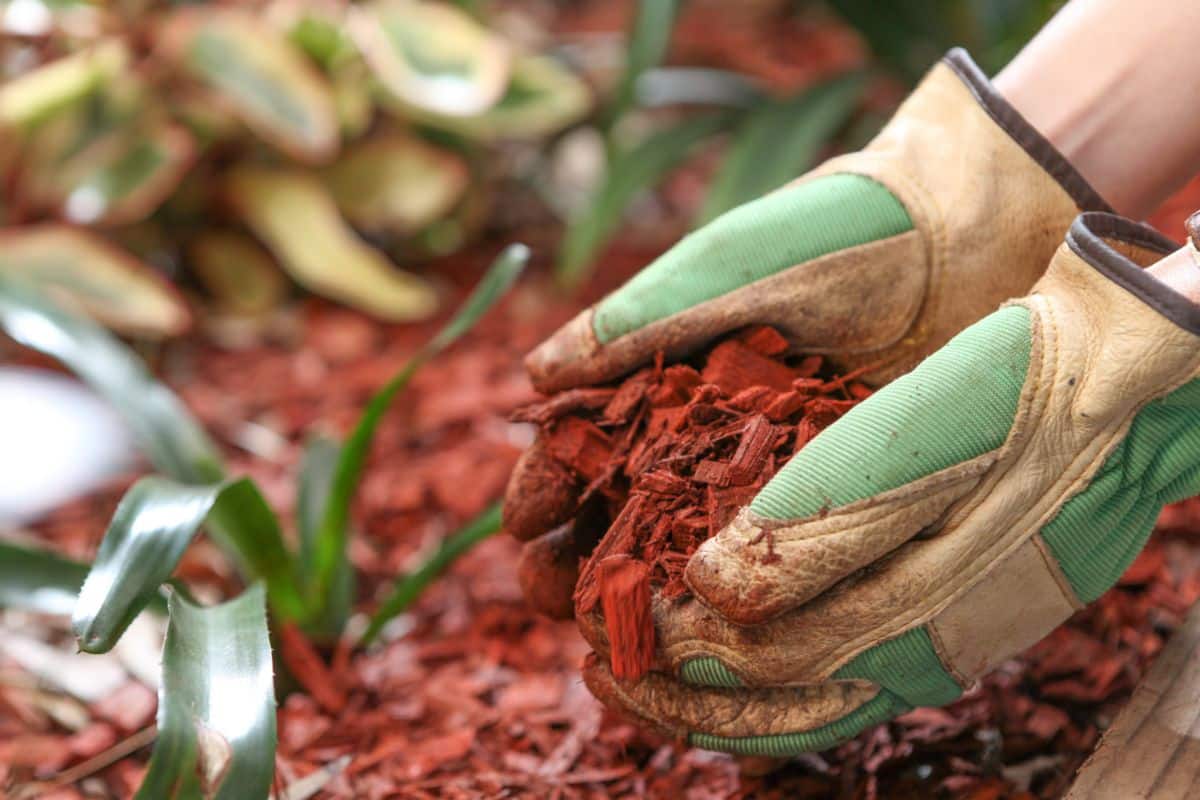 Different mulch types each have their own list of pros and cons. Due to their consistency and color, some mulches are better suited for vegetable gardens, while others are perfect for elevating the aesthetics of ornamental beds.
Below we've included a list of our top 8 organic mulch varieties and detailed what makes each stand out to help you pick which one will work best for you.
1. Mulched autumn leaves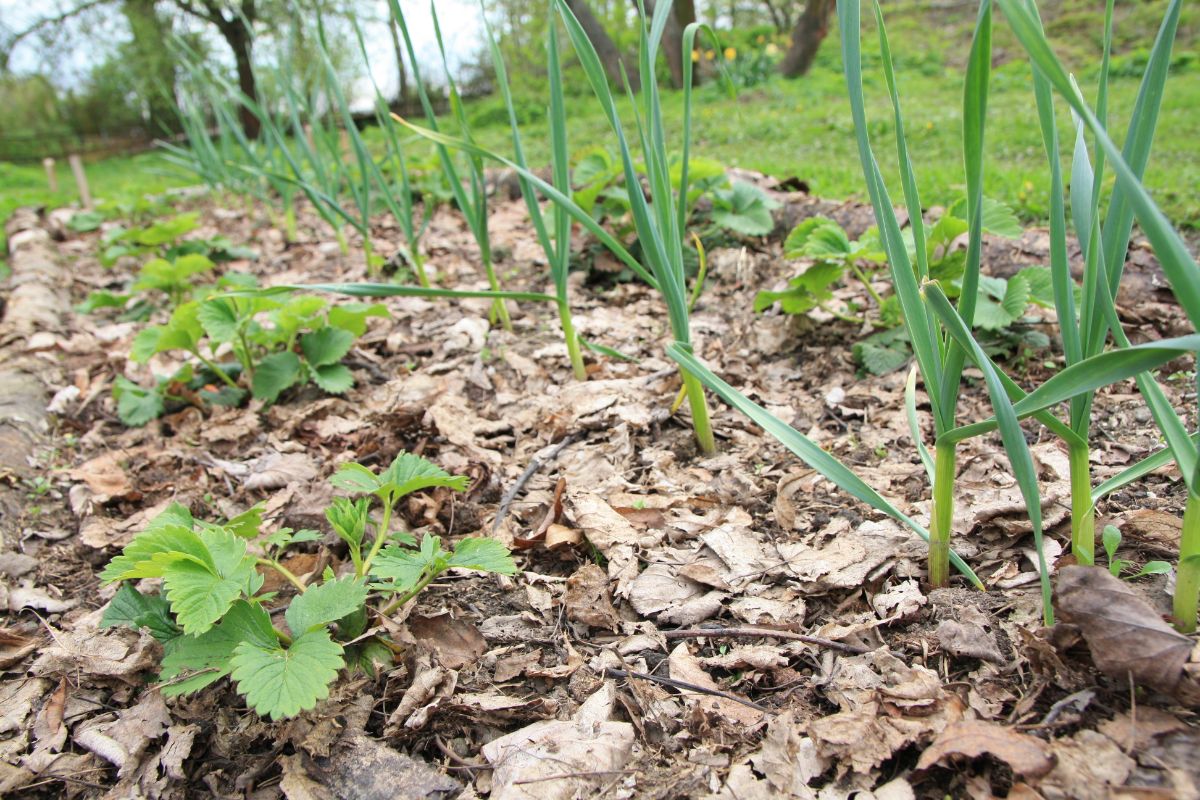 If you want to apply mulch to your garden, but you're on a budget, mulched autumn leaves are your solution. While bark mulch and hay may cost money, chances are you can get lots of autumn leaves for free, right in your backyard! That means you'll save money and you also won't need to transport any mulch to your home, saving you time.
Adding autumn leaves straight to your garden, without mulching them first, is not recommended. This is because whole autumn leaves can mat together once wet and block water and air from easily entering your garden soil. Mulching your leaves with your lawnmower or a dedicated mulcher prior to use, will reduce your leaves' sizes, making the mulch easier to apply and preventing clumps.
Because they're lighter, autumn leaves may be more likely to blow away in the wind if improperly applied. Additionally, leaves break down quickly, meaning you'll need to reapply them every year. They are also only seasonably available, so if you need to add mulch in the springtime, you'll probably have to opt for another mulch type.
That said, autumn leaves have lots of benefits and contribute valuable nutrients and minerals to your garden soil helping to improve it over time. Autumn leaves also encourage earthworm activity and help to reduce weeds too.
2. Weed-free straw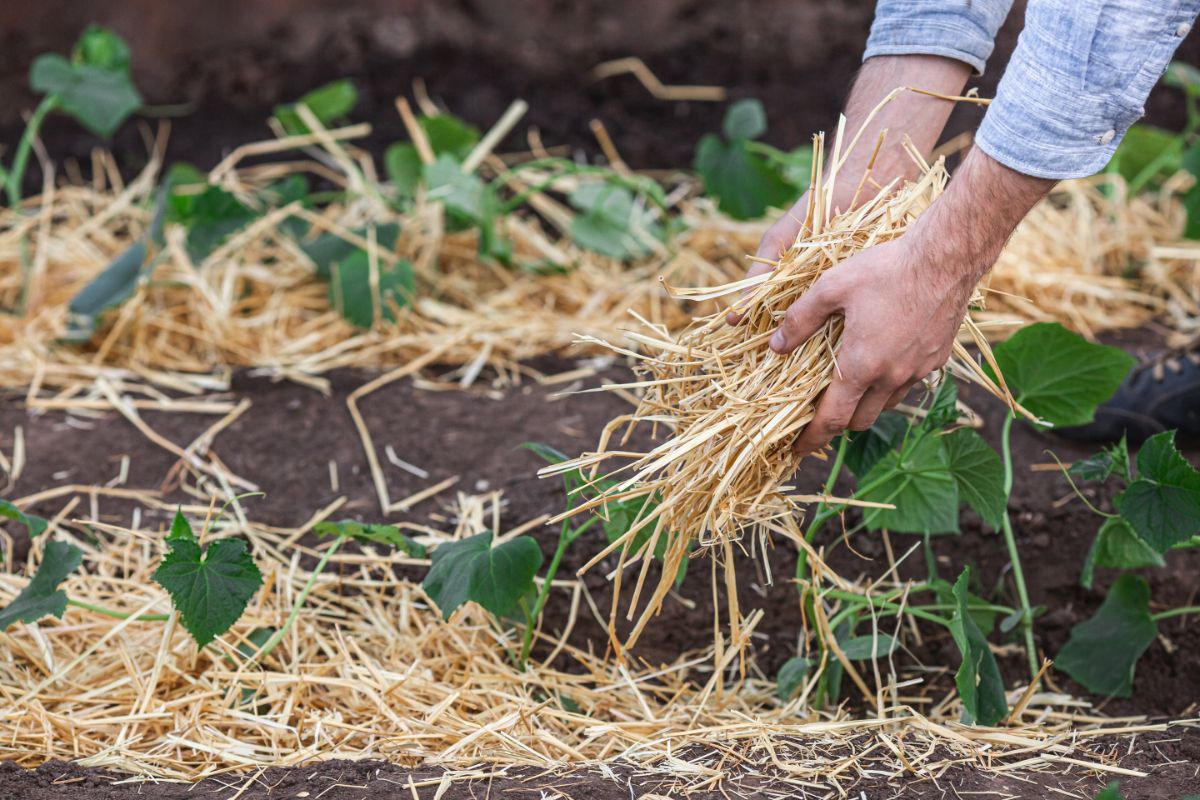 Straw mulch is easy to come by and is one of the least expensive mulching options. But you need to know your source well if you want to use this mulch type.
While straw mulch may cost less than other mulch varieties, standard baled straw often contains lots of weed seeds, so if you apply it in your garden you will inadvertently also be sowing pesky weeds. Additionally, some straw may have been sprayed with herbicides and adding it to your garden beds may render your beds infertile. For this reason, be sure to get your straw from a reliable source and look for "weed-free" straw types, which may cost more, but they're worth it.
Because of its loose structure, straw mulch allows rain water to penetrate well, so it won't interrupt your irrigation system. It is also easy to apply and great at suppressing weeds. As it breaks down, it will naturally enrich your garden soil and you can add a fresh layer of straw mulch on top of your old straw every spring without removing the old mulch.
Like some other mulch varieties, straw mulch is high in carbon, so it may deplete nitrogen levels in your soil. For this reason, it is best to apply straw in conjunction with a nitrogen-rich fertilizer, compost or manure. When used in this manner, weed-free straw is hard to beat in vegetable gardens.
3. Bark mulch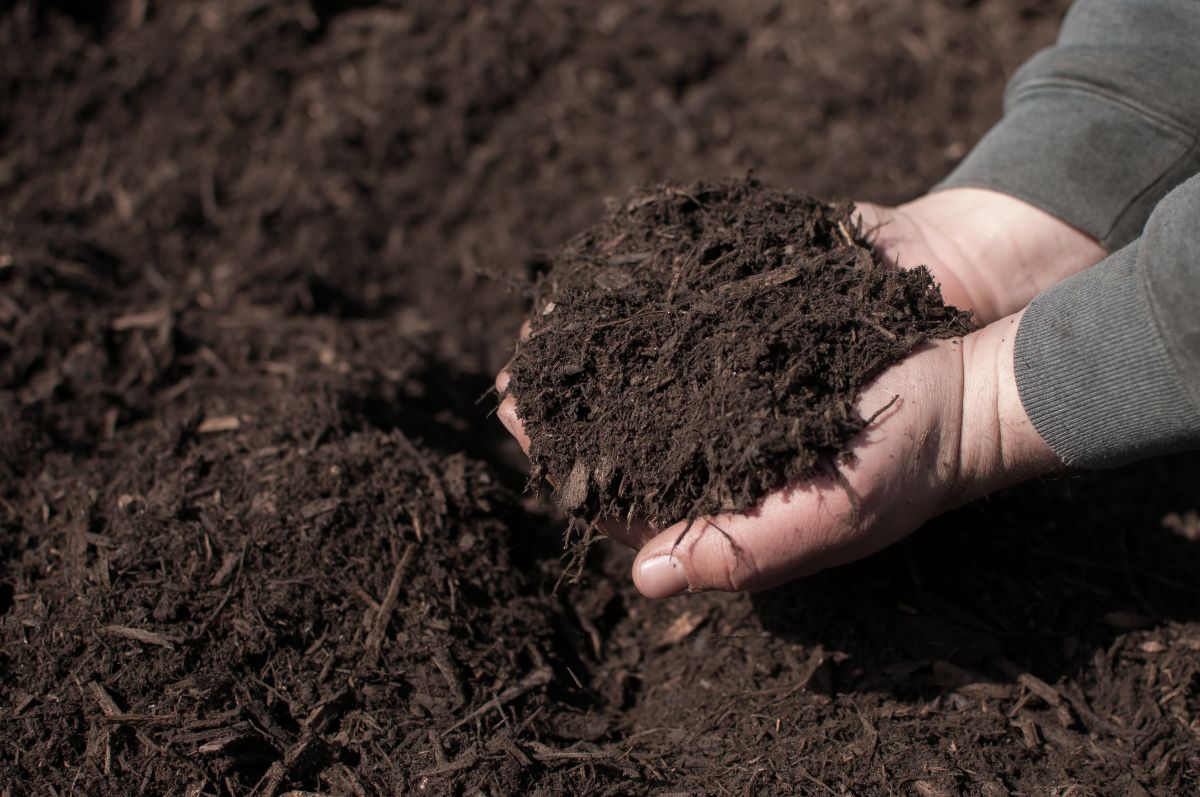 One of the most popular mulch varieties for ornamental beds, bark mulch has lots of aesthetic appeal. Depending on your landscape design, you can opt for dyed mulches; however, all-natural bark mulch without dye is recommended for any garden bed where you plan on growing edible plants. Bark mulch is also quite easy to find and is available at most home improvement and garden centers.
Due to its weight and consistency, bark mulch is relatively slow to break down and lasts longer than woodchips. It is also ideal for sloping garden beds and is unlikely to blow away in inclement weather. And, best of all, bark mulch excels at weed suppression and moisture retention too.
If you're using unaged bark mulch, you may want to add some extra nitrogen-rich organic fertilizer, as unaged bark mulch may deplete soil of some of its nitrogen. Additionally, thick layers of bark mulch may reduce oxygen levels in your soil, so only apply 1 to 2" if your mulch is very finely ground. If your mulch is chunkier, you can apply a thicker layer.
4. Wood chips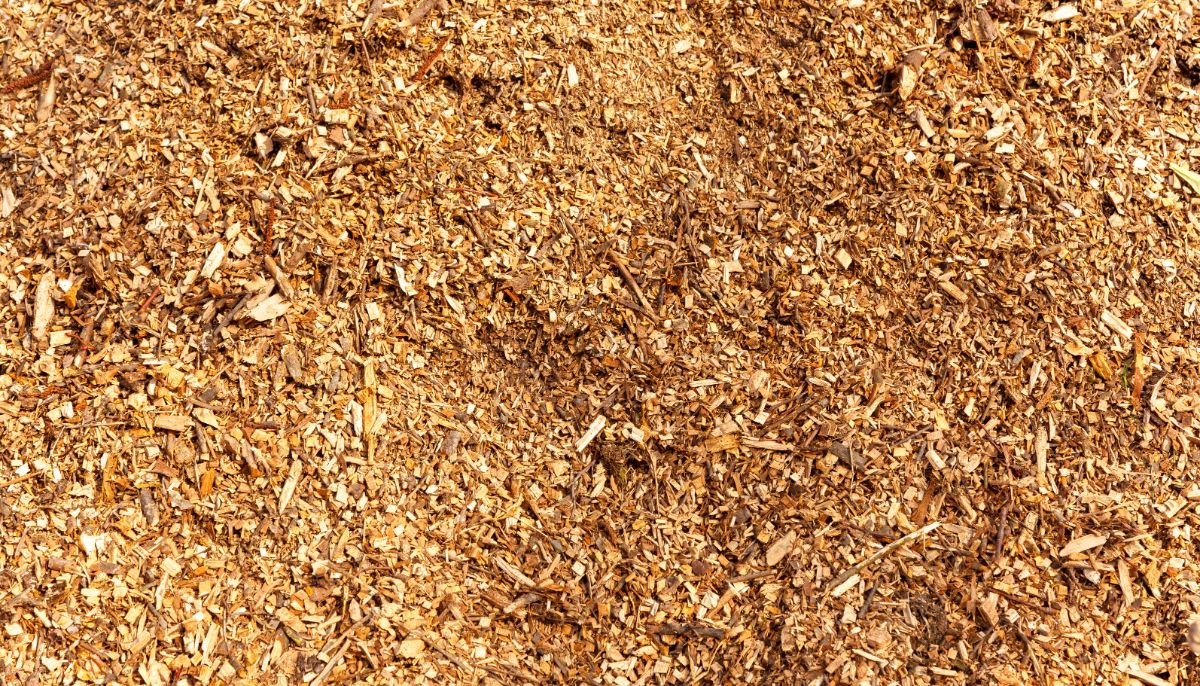 Wood chips are similar to bark mulch although there are some differences. While bark mulch is generally harvested from tree bark, wood chips are often produced from whole logs or processed lumber. Depending on your source, wood chips may be sourced solely from trees that already needed to be cut down, so they can be a more environmentally sustainable option.
While wood chips can often be purchased from landscaping centers, you may be able to source them for free instead. Try calling up your local tree removal services and ask if they will deliver any free wood chips to your home. Often, these companies are searching for ways to get rid of excess wood chips, so they are more than happy to bring them to you.
Because they come from different tree types, wood chips may not last quite as long as bark mulch, but they don't degrade as quickly as other mulch varieties. Their weight also means they are unlikely to blow about in the wind and they are ideal for weed suppression and moisture retention. However, as they can deplete soil of nitrogen, they are not well-suited for vegetable beds where nitrogen needs are highest.
5. Grass clippings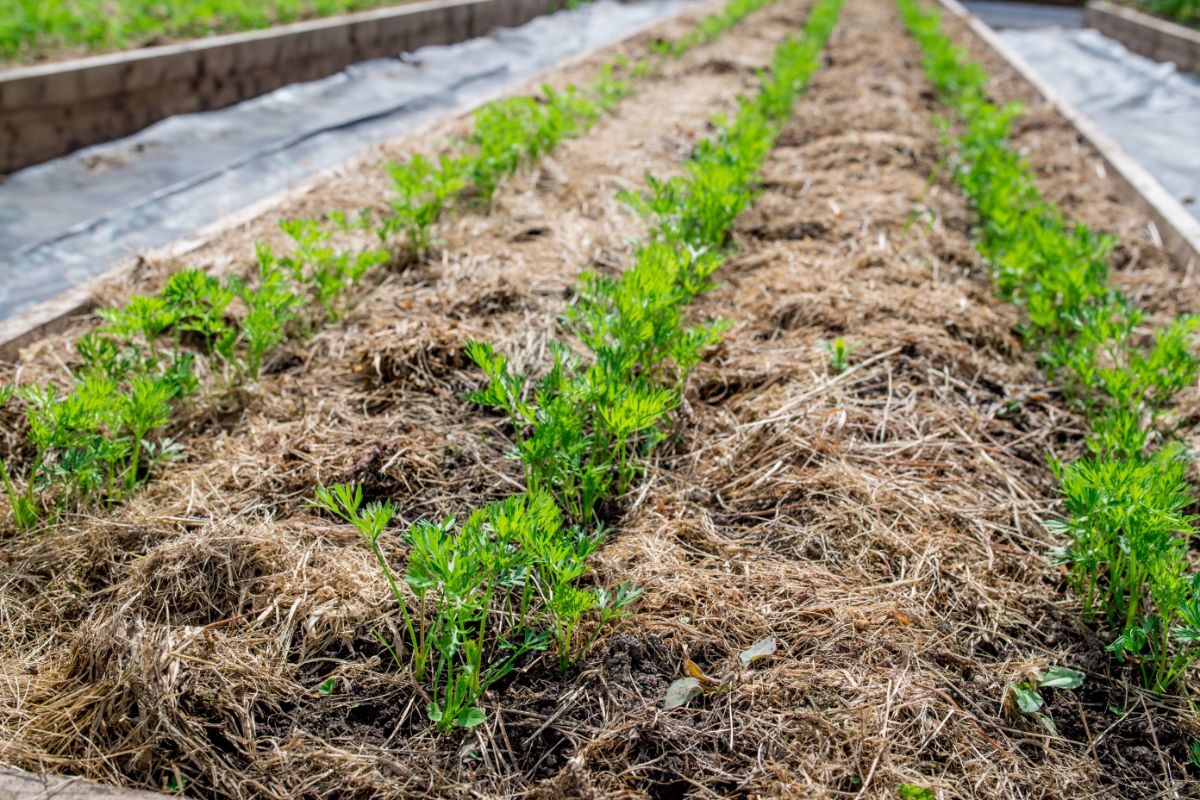 Like autumn leaves, grass clippings are another potentially free mulch source. Simply add a mulching bag to your lawnmower when you're cutting your grass and your grass clippings will be gathered in the bag for later use in your garden beds.
Because they are not as aesthetic as some other mulch types, grass clippings aren't often used in ornamental beds, but they do well in vegetable gardens. A rich source of nitrogen, they naturally help boost plant growth; however, they work best when used in conjunction with a carbon-rich material. Pairing grass clippings with weed-free straw or wood chips are good options to try.
Grass clippings may contain weed weeds, which can be a problem. To limit the risk of importing weeds into your garden, time your grass cutting for when your grass is short and doesn't have a lot of seed heads. Composting your grass clippings via hot composting can also remove unwanted weed seeds.
Unlike some other mulch types, grass clippings can break down quickly, so you will need to reapply them from time to time. They can also create an anaerobic environment if applied in very thick layers, so only apply 1 to 2" of grass clipping mulch at a time.
6. Salt marsh hay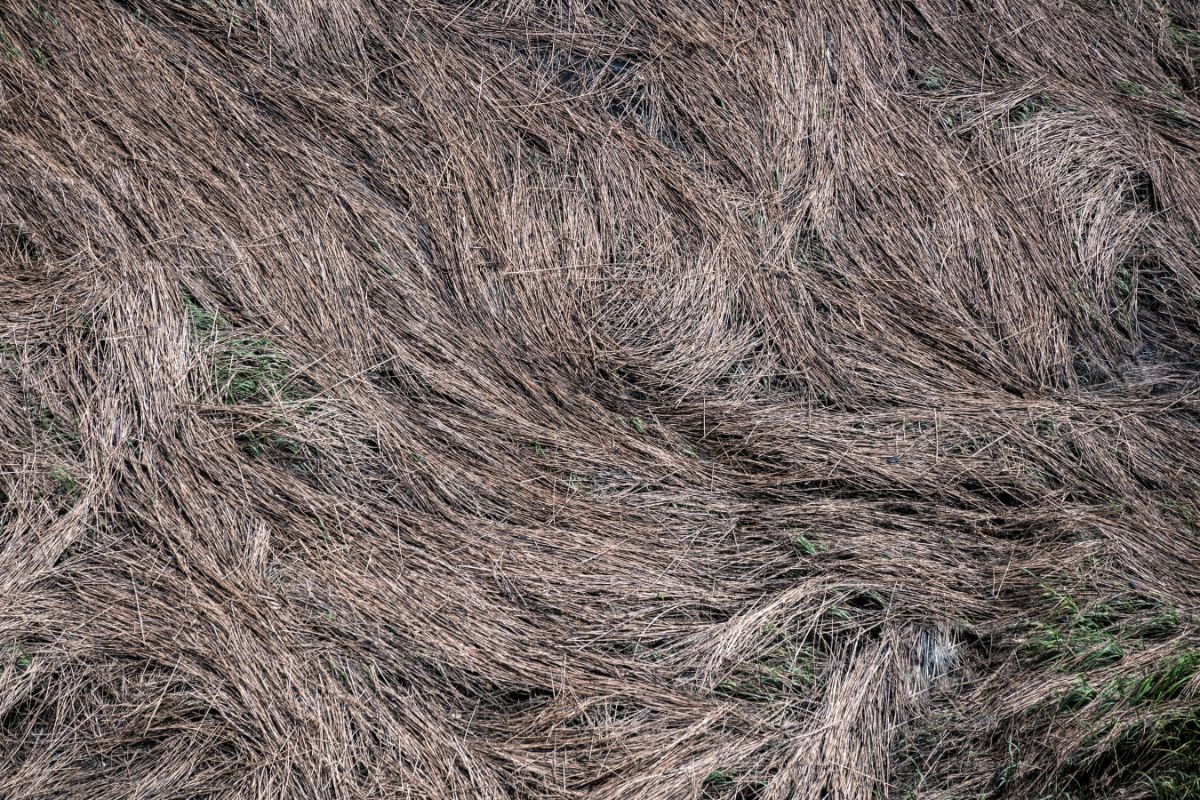 A less commonly used mulch type, salt marsh hay is most commonly found in the eastern United States, so if you don't live in that area, it may be difficult to find. However, salt marsh hay has some definite perks, so it is a mulch that is worth looking into.
Unlike standard baled hay, salt marsh hay is gathered from coastal salt marshes. Although the finished product may contain weed seeds, these weeds are generally only able to grow in coastal marshes and won't germinate in standard garden beds. That means that salt marsh hay is essentially a naturally weed-free mulching option.
Because salt marsh hay is gathered from specific areas, it can be a less environmentally friendly option, as overharvesting may compromise these ecological systems. However, if it is sustainably harvested, these problems may be mitigated. Once installed in your garden, salt marsh hay creates an ideal ecosystem for beneficial microbes and earthworms to thrive.
7. Pine needles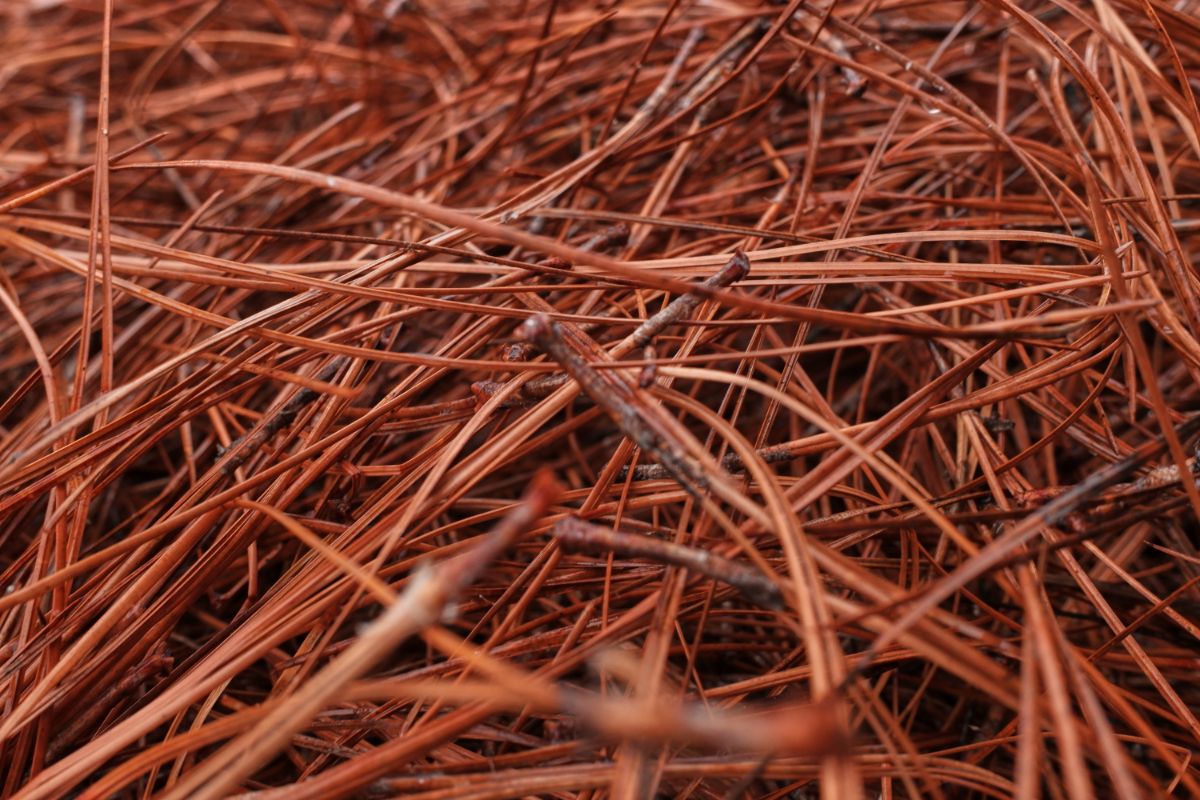 Pine needle mulch is a sustainable mulch solution and is very attractive in ornamental beds. Harvested from naturally fallen pine needles, it doesn't require trees to be cut down, like bark and wood chip mulches do. It is also easy to work with and generally inexpensive (at times free), depending on your supplier.
One of the main drawbacks of pine needle mulch is that it can create a higher acidic environment. Although this will work well for acid-loving plants, like azaleas and blueberries, it also means that pine needles are not appropriate for many types of plants, including most vegetables.
Due to its size and consistency, pine needle mulch lasts a long time and is unlikely to be disturbed by rough weather. It also usually comes in a vibrant orange color, which can look quite pretty when added around the base of your plants.
8. Compost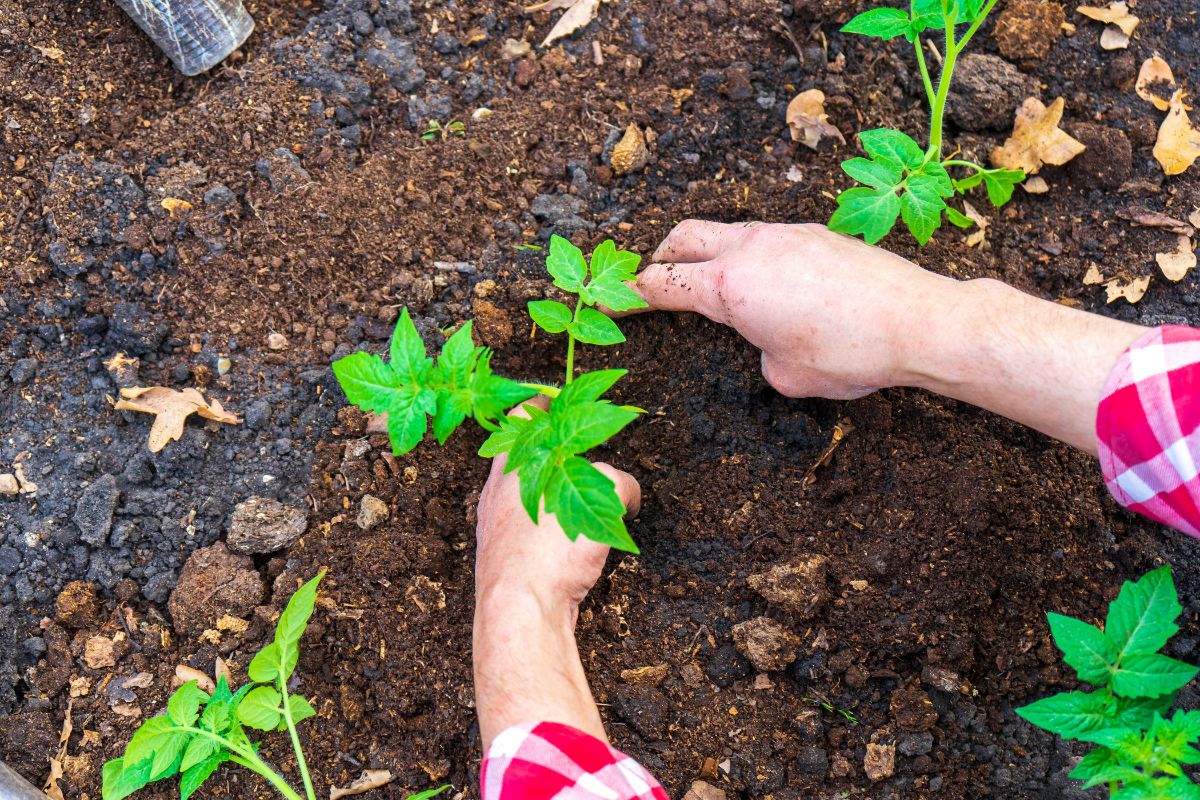 Of course, no list of top mulches would be complete without compost. While compost is generally thought of as a soil amendment, it makes an ideal mulch too and helps to improve soil quality, nutrient content and soil structure as it naturally degrades.
Compost can be purchased at most home improvement and garden centers; however, for a more budget-friendly option, you can also create lots of organic compost right in your own backyard. In fact, with a little know how, you can generate large volumes of compost for free for both ornamental and vegetable gardens!
When applying compost as mulch, spread about 1 to 3" of compost around your garden beds. This will naturally help to suppress weed growth and benefit your plants too. Once in place, compost will create an irresistible environment for earthworms and other beneficial insects and can even help naturally boost your plants' ability to resist pests and diseases.
Tips for applying garden mulch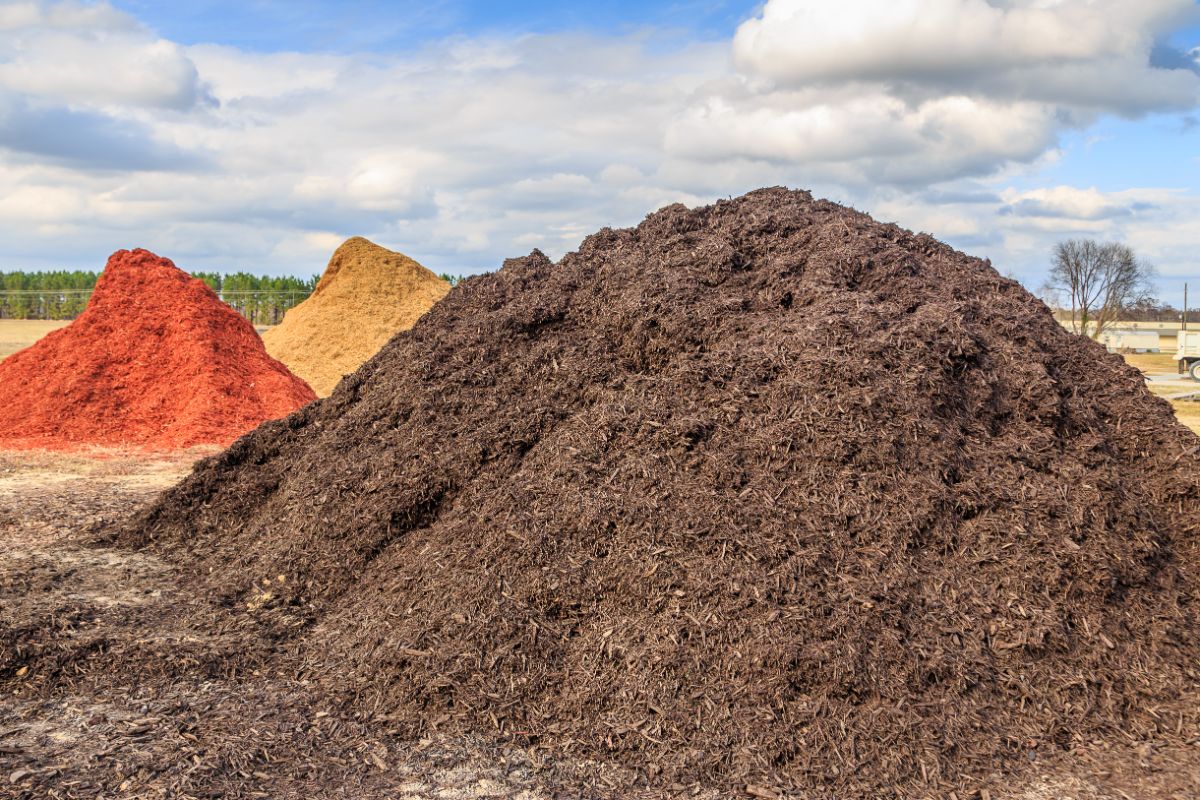 If you're new to using mulch in your garden, here are a few quick tips to help you get the most out of your mulch:
Use the right amount of mulch. Depending on what plants you're growing and the type of mulch you're using, the depth of mulch that you need to apply may vary. Compost mulch should be applied in a layer from 1 to 3" thick; however, dense grass clippings have a tendency to mold, so they should be applied in thinner layers.
Prevent weeds from reemerging. Mulching alone isn't usually enough to keep vigorously growing weeds from coming back. Solarizing your soil can help remove weed seeds, as can placing a weed barrier between your soil line and your mulch.What you use as a weed barrier can vary, but weed barriers made of materials that will naturally degrade are usually best. Plastic weed barrier fabrics can break down over time and create a mess and may interrupt water flow and soil aeration.
Instead, add a layer of moistened newspaper or cardboard on top of your soil line and then top it off with a layer of mulch. This will help smother weeds as they emerge and will keep them from poking through your fresh mulch.
Planting around your mulch. In autumn, after you've put your garden to bed, it's easy enough just to apply a thick layer of mulch and rake it over your garden. But, when spring arrives, you may be left wondering how to plant your spring garden.
One easy option is to simply pull back your mulch layer as needed, making a small space for seed planting and transplants. As your plants begin to grow, you can carefully push the mulch back in place for weed suppression.
If you've mulched around certain plants, like garlic, it can help to thin out your mulch layer by several inches in springtime to ensure that your mulch doesn't prevent your plants from sprouting.
Refresh your mulch as needed. Different types of mulch break down at different speeds. For instance, bark mulch may last for a year or more, but grass clippings need to be refreshed more frequently.
If you start to see bare earth showing through your mulch layer, be sure to add more mulch as soon as you can to prevent weeds.
Avoid placing mulch directly against plant stems. Pushing mulch directly up against plant stems and tree trunks can be a recipe for disaster. In fact, doing this can cause your plant to rot or promote disease spread.
To keep your plants growing their best, be sure to leave an area of at least 1 to 3" between your plant's stem and your layer of mulch. This will keep weeds to a minimum, but still allow your plants to have plenty of access to fresh air.
Utilize mulch for disease prevention. Certain plant diseases, like leaf spot and blight, can overwinter in garden soil. When the spring rains arrive, they can cause these fungal spores to splash back up on your garden plants, reinfecting them.Adding mulch around your garden, especially if you've dealt with fungal issues in the past, can help prevent similar problems from reoccurring. By insulating the soil, the mulch works to trap fungal spores in the soil and keeps them from accessing your plants' tender leaves.
Buy in bulk when you can. Buying individual bags of mulch can get expensive quick, be difficult to transport and is wasteful due to all that unnecessary plastic packaging.
To save money and your back, try calling your local landscaping company and ask if they are willing to deliver mulch to your home. While not all mulch types can be purchased in bulk, doing so will reduce the cost of your annual mulching and will simplify the delivery process. Wood chips, in particular, can often be sourced for free from local tree removal services.
Keep in mind that most companies have a minimum delivery quantity, so it may not be possible to get your mulch delivered if you only need a little bit of it.
Frequently asked questions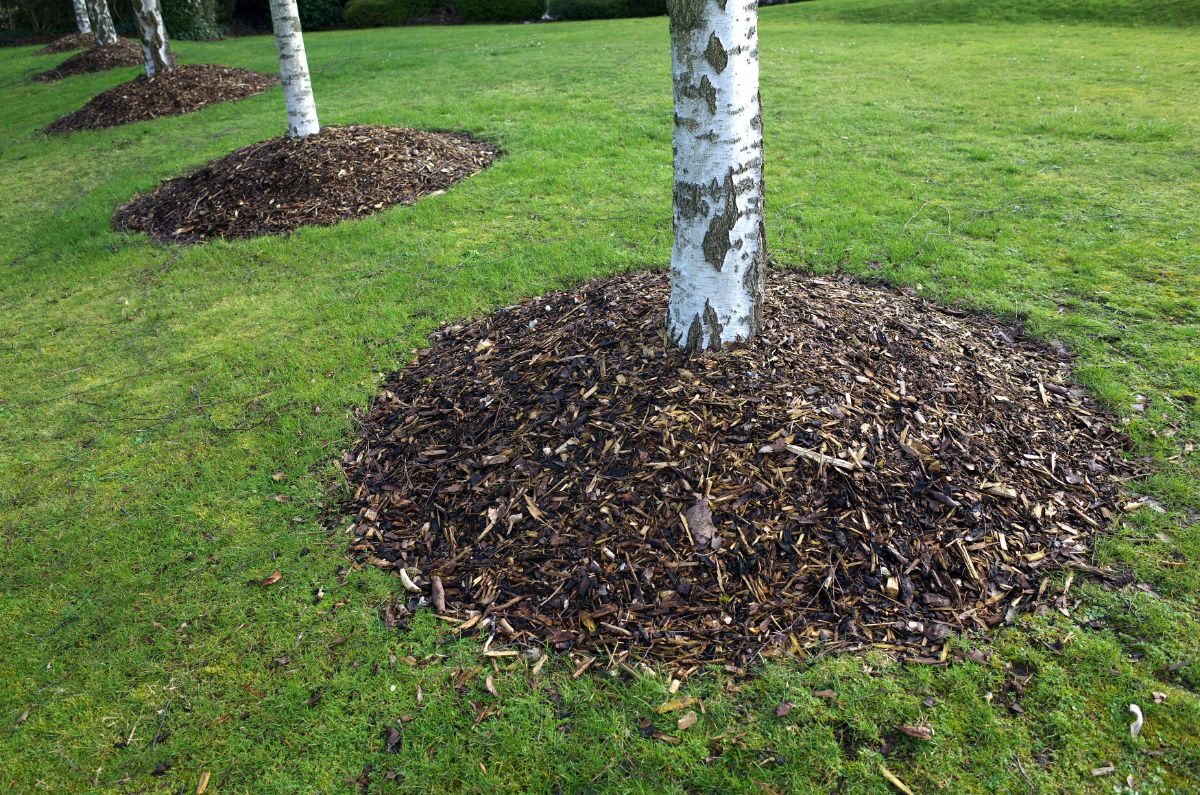 Summary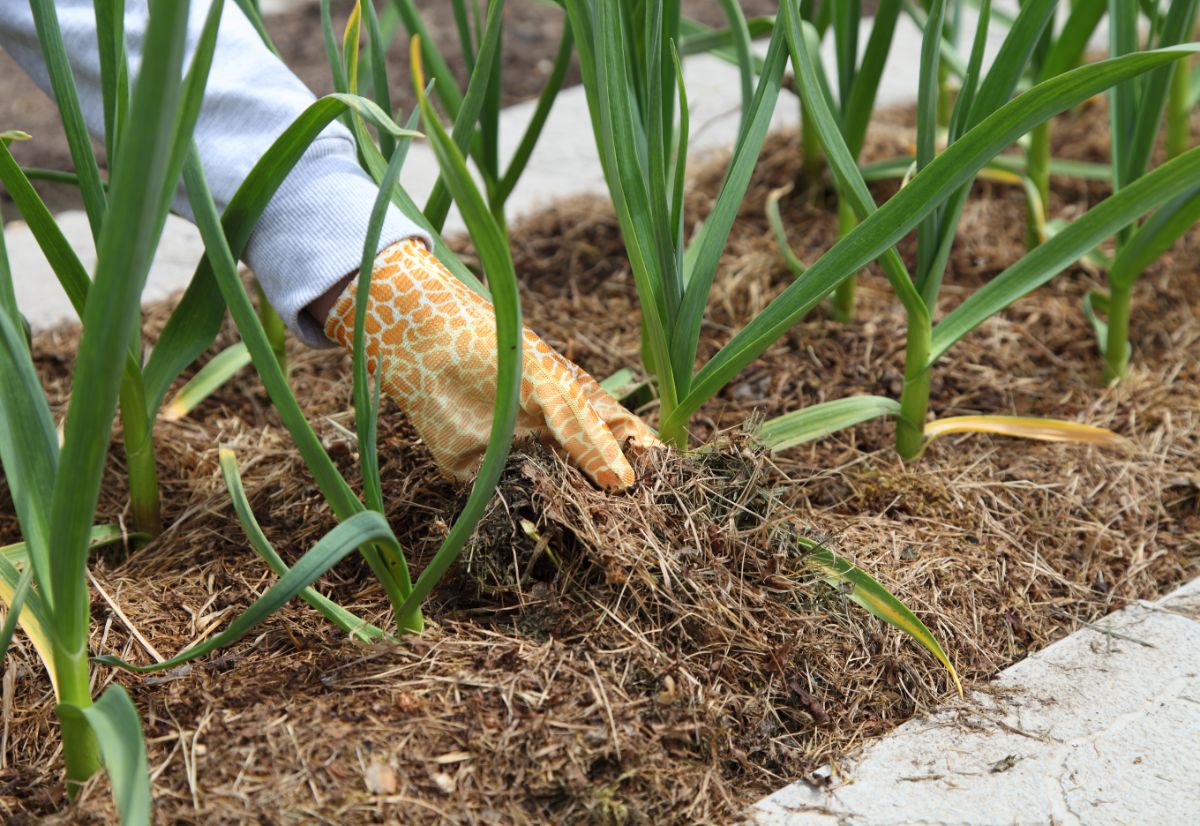 There are many reasons why you may want to mulch your garden this year. Natural mulches can make your garden look tidier and more organized, but they can also improve your soil, keep weeds at bay and offer tons of other benefits.
If you're new to working with mulches, the sheer variety of mulch types on the market can feel a bit overwhelming at first. However, once you know what you'd like to achieve with your mulch and what mulches work best with particular plants, you can take all of the guesswork out of choosing the right mulch for your garden.
We hope you found this article helpful! For more mulching tips, check out our piece on how to use paper as a weed barrier under your mulch for even better protection against weeds.