Grow blemish-free tomatoes with these top tips for preventing blossom end rot!
There you are in your garden, admiring your tomato patch and waiting for the plump fruit to turn red. But when you reach out to inspect your beautiful tomato, you find an unsightly dark or mushy spot on its base. Oh no!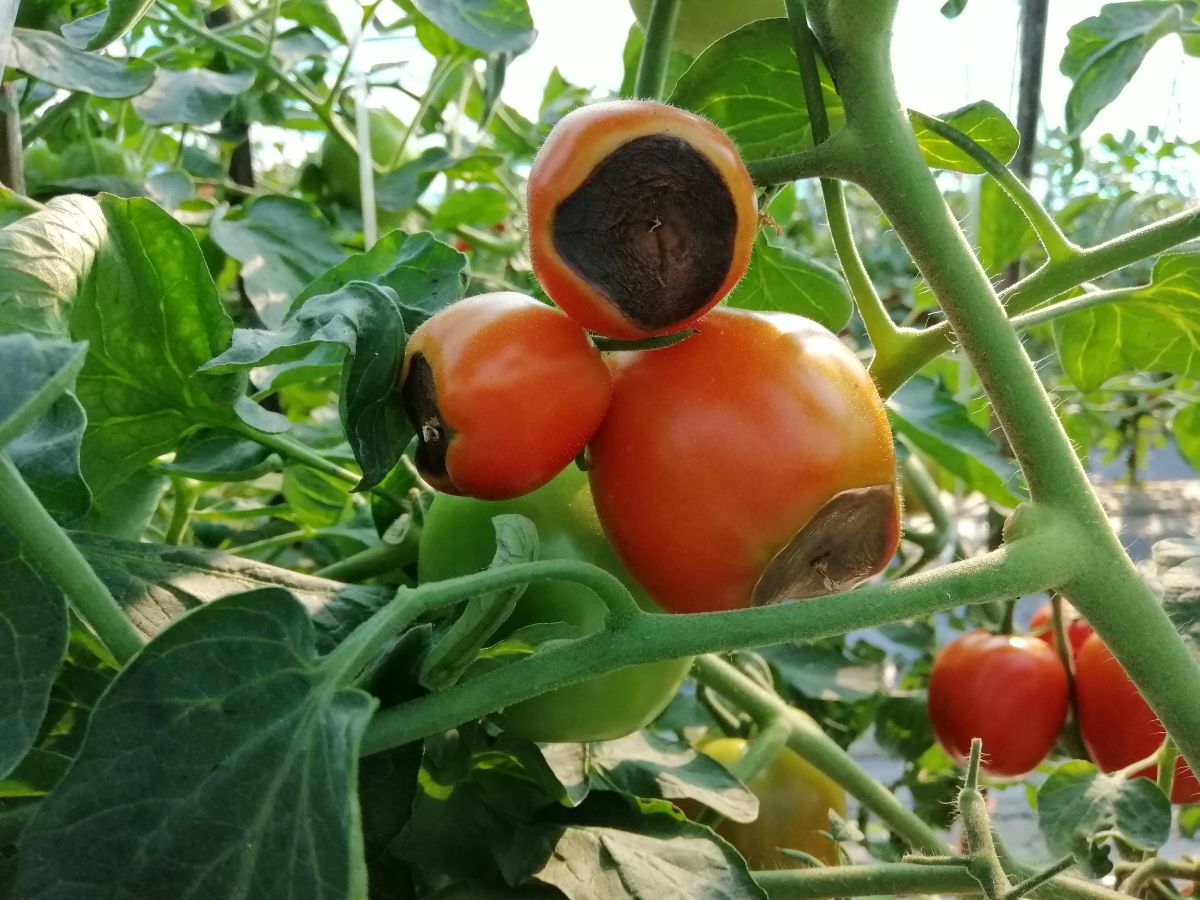 If you've grown tomatoes for any length of time, you've probably encountered this problem. But what caused it?
The answer is: blossom end rot.
Blossom end rot is a very common issue in the garden, and it can affect tomatoes, peppers, eggplants, and members of the squash family. However, despite its unpleasant look, blossom end rot is not a plant disease, and it doesn't spread from plant to plant. Instead, this issue is generally caused by certain gardening practices, which can be easily corrected once you understand what's going on with your plants.
Jump to:
7 ways to prevent and treat blossom end rot on your tomatoes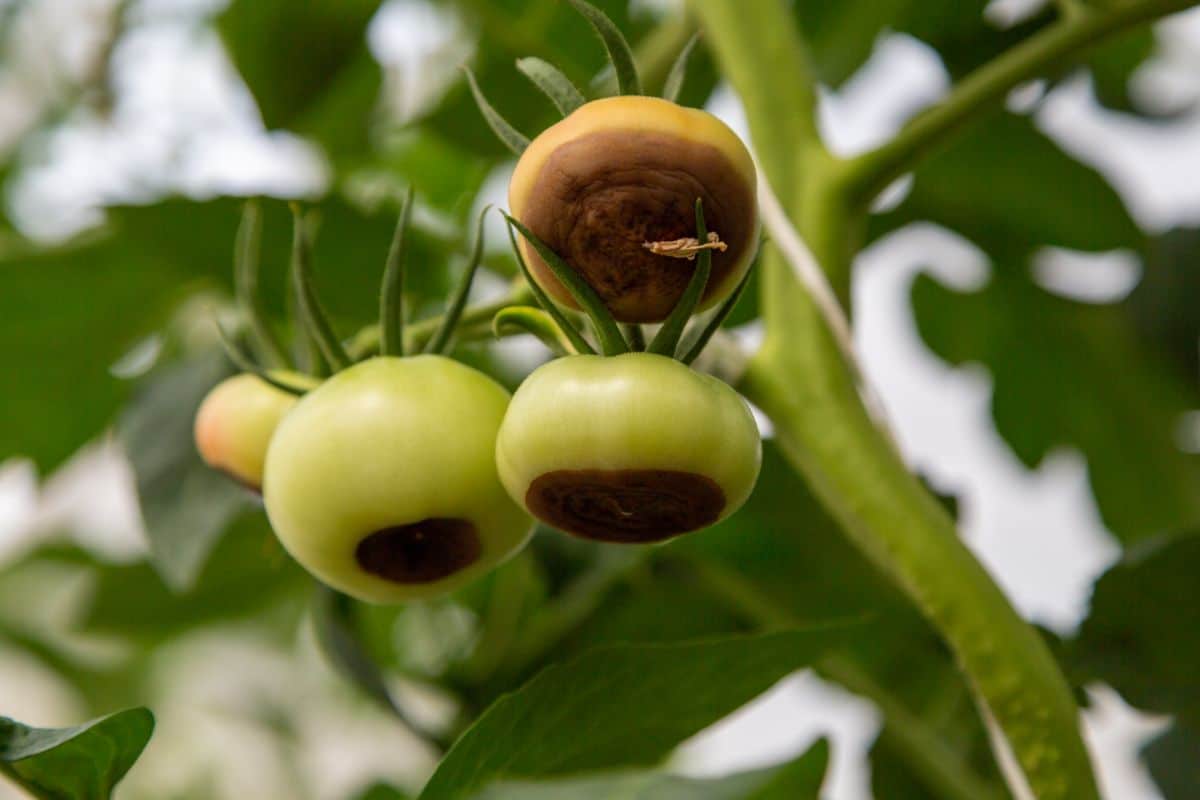 Since blossom end rot is not a disease, it doesn't spread between plants, but it is likely to occur in plants close to each other as these plants are exposed to the same growing conditions. Figuring out why your plants are developing blossom end rot will help you correct the issue with all of your tomatoes and other vegetable plants.
1. Water consistently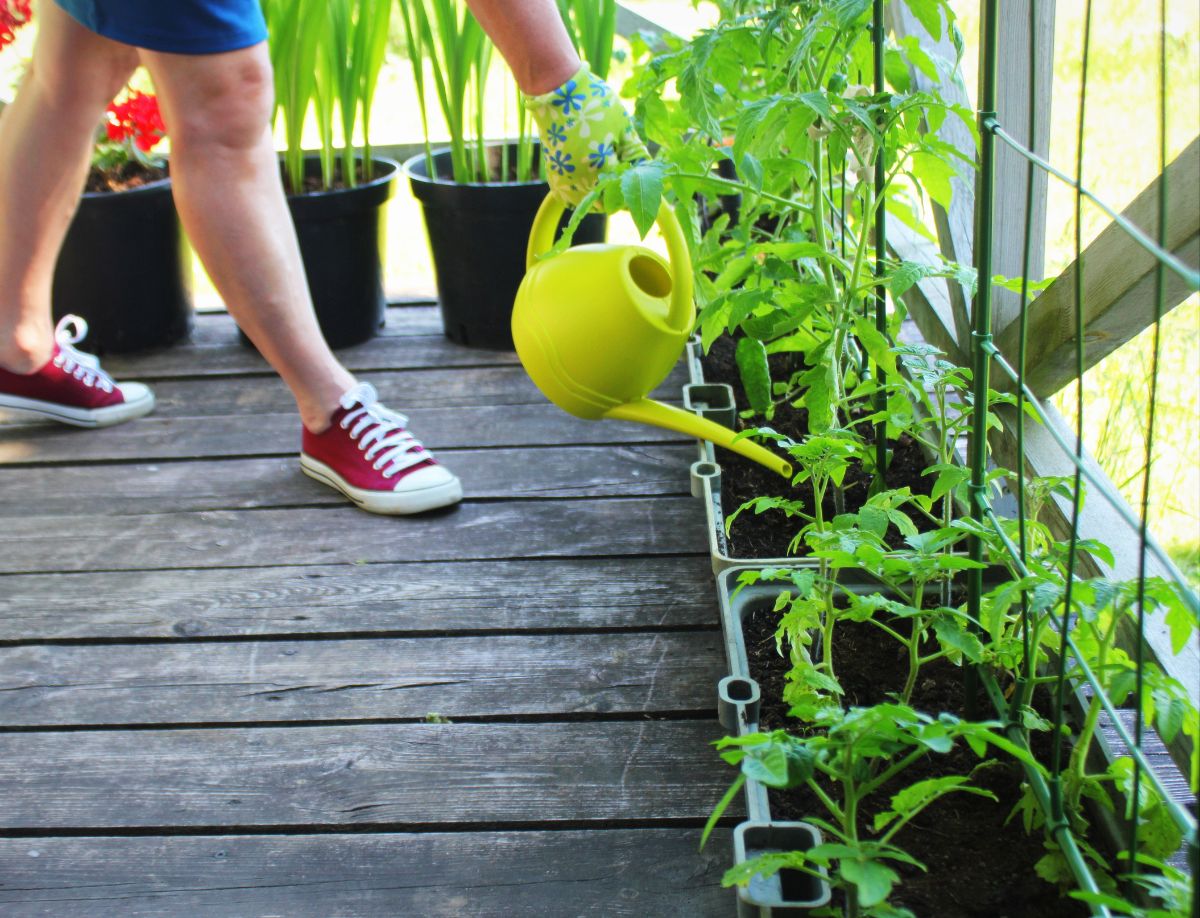 A lot of lore surrounds blossom end rot, and if you read up on gardening forms, you'll usually find a variety of suggestions on how to treat this issue that doesn't have a lot of scientific basis. Much of the time, these suggestions will tell you that if a plant develops blossom end rot, you need to add calcium. But this isn't necessarily the case.
While a lack of calcium does cause blossom end rot, just because your plant develops this issue doesn't mean that your garden is deficient in calcium. Instead, much more commonly, your soil will have plenty of calcium, but improper watering practices reduce your tomato plant's ability to absorb that calcium correctly.
Both too much and too little water can inhibit your tomato plants' capacity to process calcium. Calcium is not a mobile nutrient, and in the absence of water, it will tend to remain at a plant's roots and won't be transported effectively to a plant's leaves and fruit. Because calcium doesn't reach the upper sections of the plant, blossom end rot develops, and you end up with mushy tomatoes.
For this reason, the single most effective way to prevent and treat blossom end rot is to improve your watering practices. Tomatoes and most other vegetables require consistently moist soil and should be watered regularly. If in doubt, garden beds should be watered when the top 1 to 2" of soil feels dry to the touch.
Allowing your garden to dry out too much in between waterings will likely produce blossom end rot and other issues, which you don't want! So be sure to mark your calendar to remind you to water your plants and add a timer to your phone if that helps.
It's also important to note that blossom end rot is more likely to develop in container-grown plants, as these plants are more susceptible to fluctuations in moisture levels. To avoid this, be extra careful with veggies you grow in pots and check them regularly, so they don't dry out.
2. Consider drip irrigation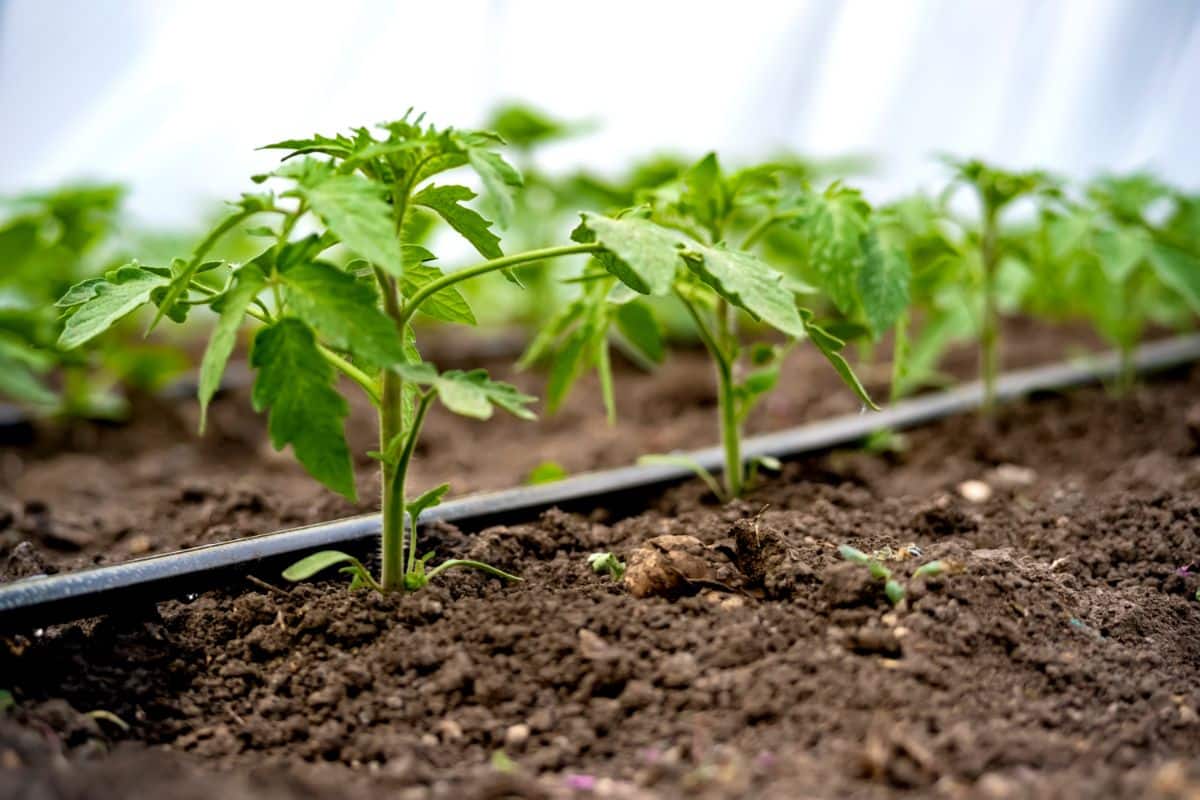 Drip irrigation isn't for everyone, but it can drastically simplify your gardening chores and help you grow healthier plants. That's because drip irrigation systems can be set on a timer so that your plants receive a consistent amount of water every week.
If you've struggled with blossom end rot in the past, you may want to add a drip irrigation system or soaker hose to your garden beds. These systems are so flexible that they can even work with container gardens and hanging planters too!
3. Add mulch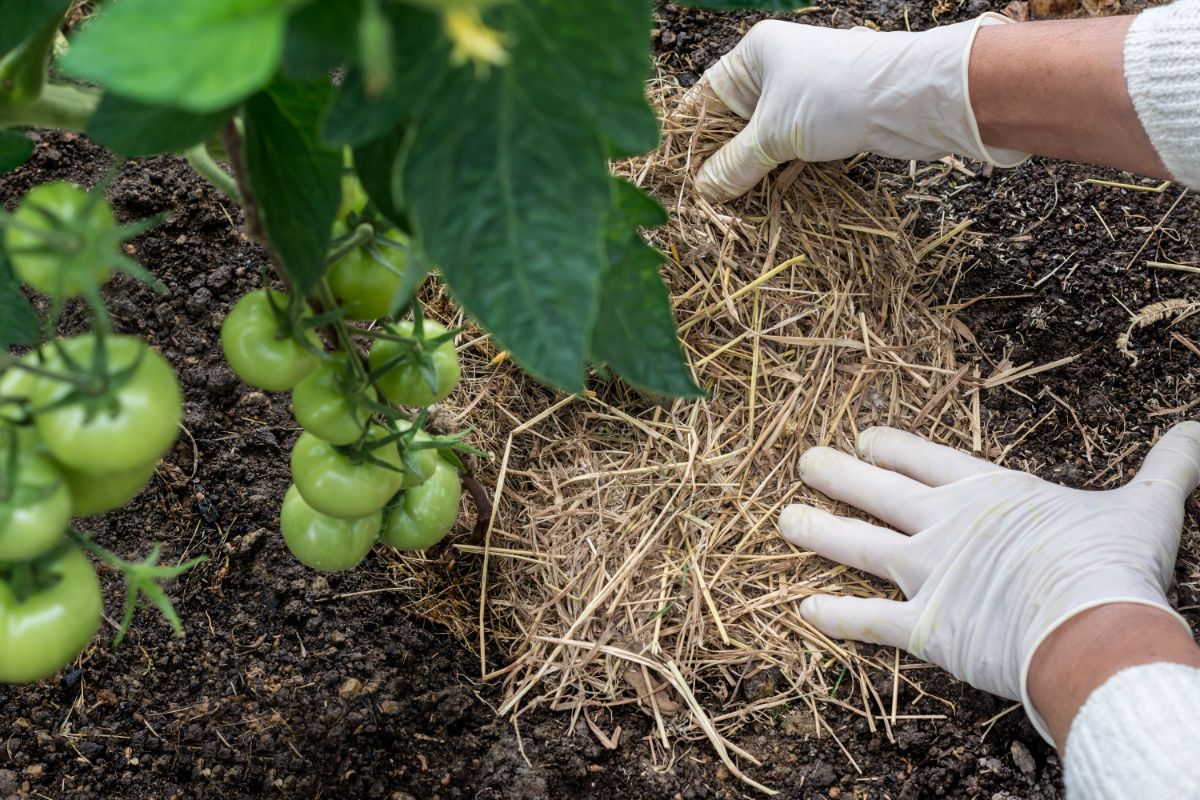 Adding a 2 to 4" layer of mulch around the base of your plants can also help lock in moisture levels and prevent your soil from drying out too quickly. Because it helps to maintain water levels better, mulching your garden can be an important way to help prevent blossom end rot too.
For veggie beds, organic mulches like chopped autumn leaves, weed-free straw, and salt marsh hay can be some of the best options. You'll want to stay away from mulches like wood bark and pine shavings, which can reduce nitrogen levels in your garden soil unless you amend the soil with extra nitrogen as well. And, to avoid issues like plant tissue burn and rot, never place mulch directly against plant stems.
4. Test your garden soil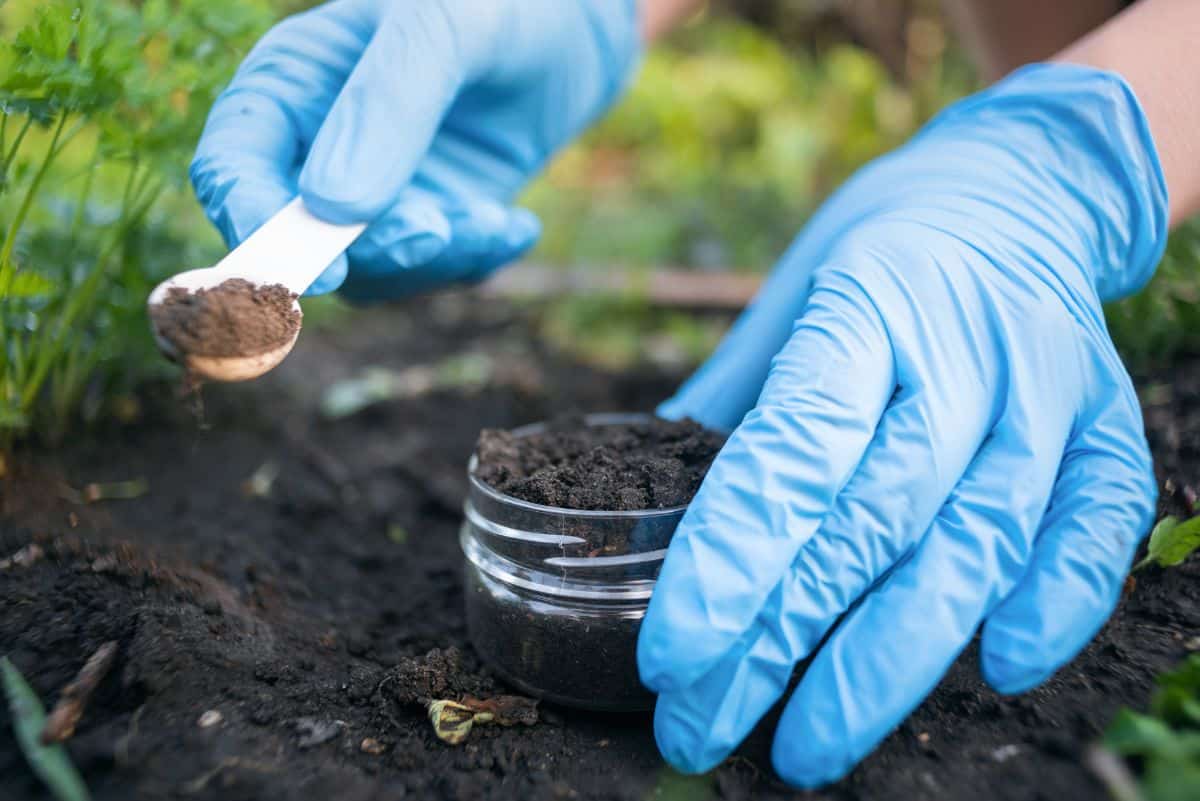 Since proper watering methods are so critical, amending your watering regime is the first step you should take to prevent and treat blossom end rot. But if your plants are still struggling, it may be time to do a soil test.
While a true calcium deficiency is less likely to cause blossom end rot than watering issues, it is still possible that your soil is calcium deficient. To be sure, it's a good idea to get into the habit of testing your garden soil regularly, and you'll definitely want to test your soil if you're setting up a new garden bed.
Soil can be deficient in calcium, as well as a lot of other nutrients, so understanding your particular soil structure and nutrient levels is important. Once you know what's going on with your soil, you can amend it as necessary.
Soil tests can be performed at home with a home testing kit. For more accurate results, consider sending a soil sample to your local cooperative extension office, which will be able to give you a more in-depth analysis of your soil sample and provide you with suggestions about what additives to purchase.
Soil testing will let you know whether your soil is lacking in calcium, but it will also give you information about your soil's pH levels. The pH of your soil can affect how plants absorb nutrients, and improperly balanced soil may inhibit your plant's natural ability to process calcium and other minerals.
If your soil test does find that your garden is deficient in calcium, adding crushed eggshells, antacid tablets, or an organic fertilizer that's rich in calcium can help counteract this issue and improve your plant's growth.
5. Fertilize properly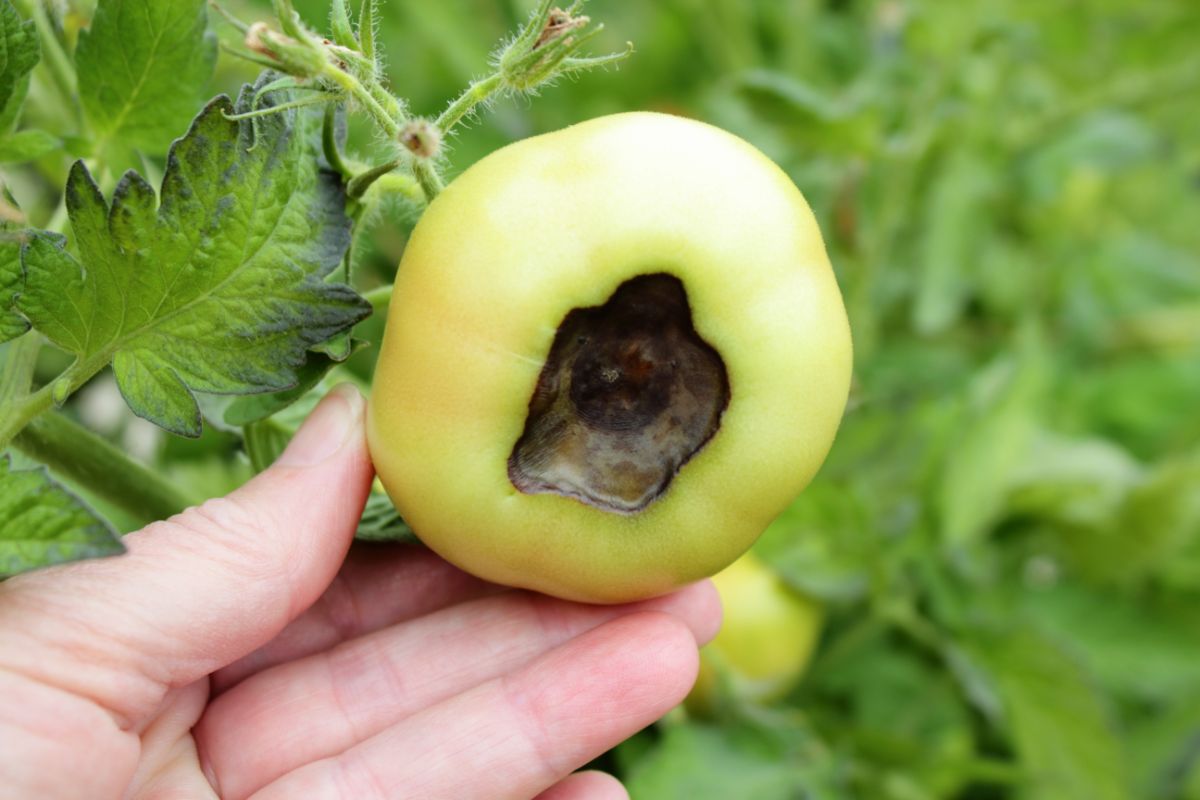 Blossom end rot is more likely to occur early in the season when plants are growing rapidly. This fast growth rate may outpace a plant's ability to process calcium, or it may use up the available calcium in the soil.
Amending your soil prior to planting with compost or aged manure can give your plants extra nutrients and help ward against blossom end rot. Throughout the growing season, you may also need to add additional fertilizer to plants, especially if they're heavy feeders. However, improper fertilization may also contribute to blossom end rot.
Providing too much fertilizer to plants can cause them to grow so fast that they use up calcium in the soil or can't process calcium correctly. For this reason, you may want to switch to a balanced, organic fertilizer or opt for natural soil amendments like compost.
6. Protect plant roots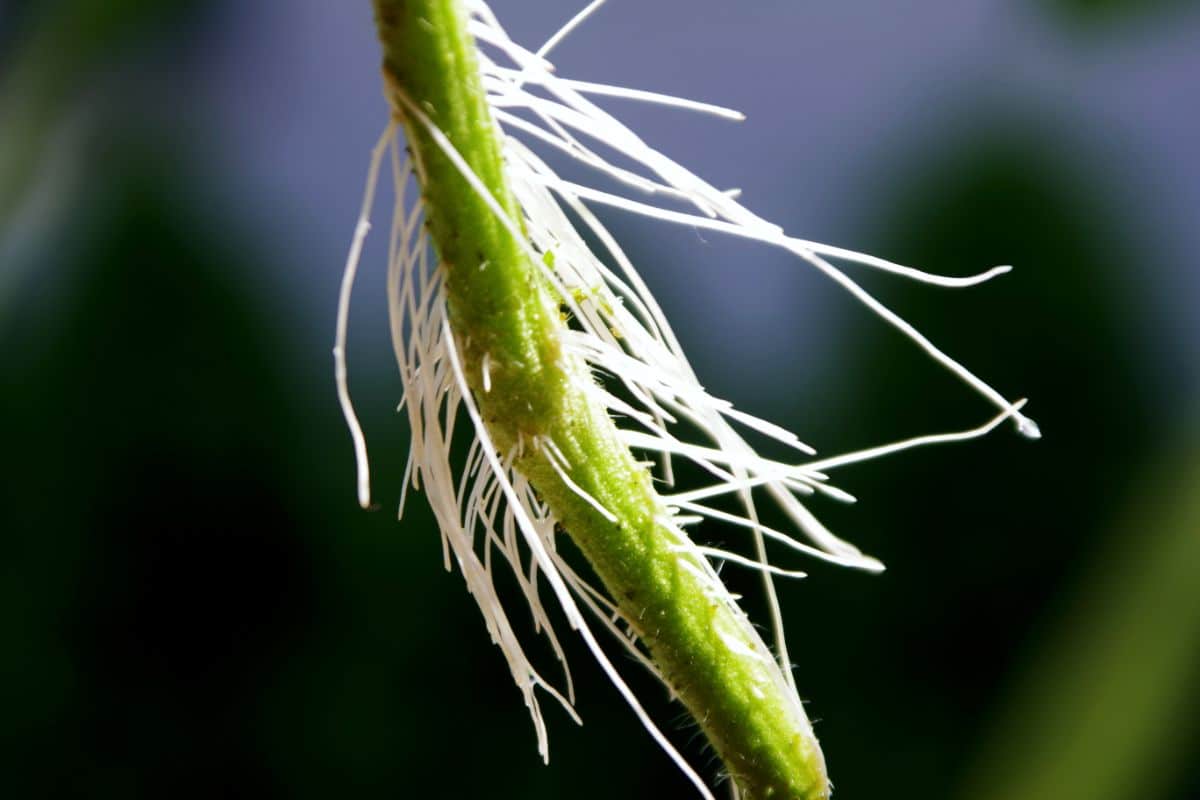 Damaged plant roots can't absorb nutrients, like calcium, properly and may contribute to blossom end rot as well. So, it's important to handle plant roots carefully and avoid digging around plant bases or weeding aggressively, as this can harm your plant's root system.
Waterlogged soil conditions can also promote root rot, which makes plants unable to absorb water or nutrients from the soil. When tending your plants, consider the health of all the parts of your plants – leaves, flowers, fruit, and roots – as all these parts are critical for plant health.
7. Choose resistant plants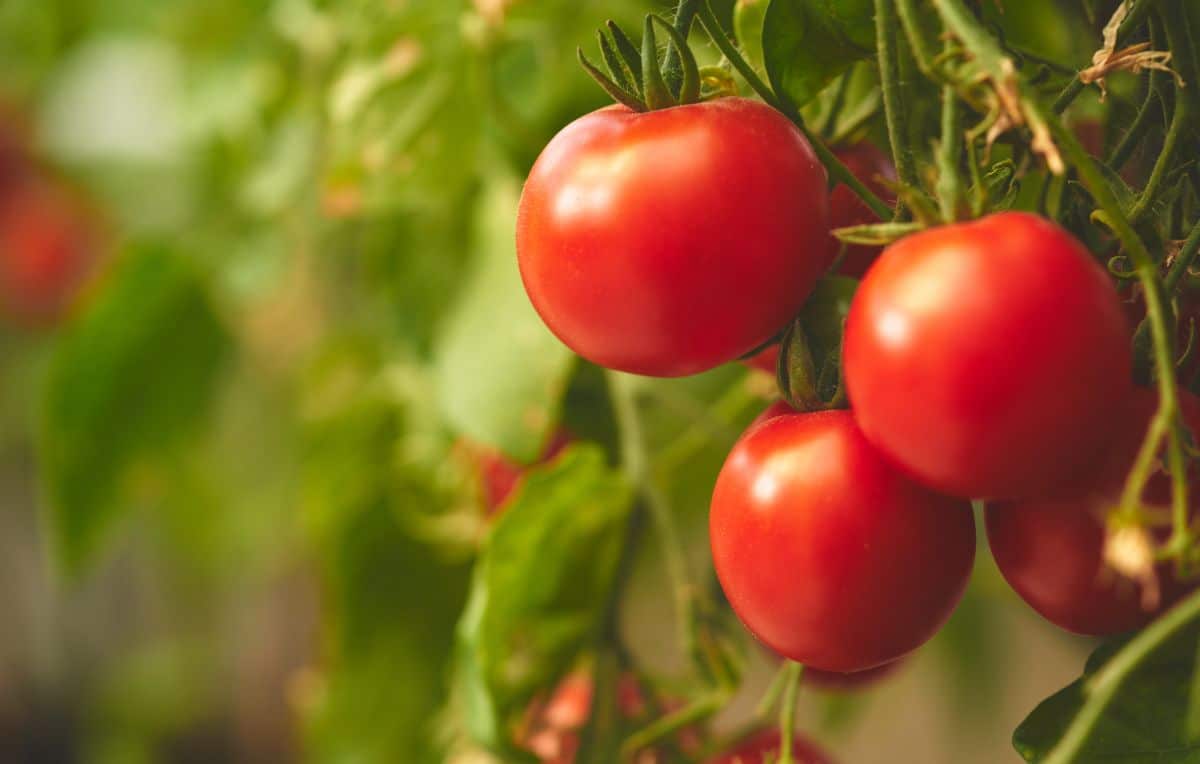 Some tomato cultivars have been specially developed for their ability to handle calcium deficiencies, making them naturally resistant to blossom end rot. Choosing to sow these tomato varieties can help reduce a lot of the headaches that come with keeping tomatoes, as you won't need to worry about calcium absorption quite as much.
Tomato varieties such as 'Mountain Delight,' 'Mountain Spring' and 'Mountain Fresh' have all been developed to be relatively resistant to blossom end rot. On the other hand, certain heirloom tomato types, like 'Big Beef' and 'Better Boy,' are more prone to calcium deficiencies.
Frequently asked questions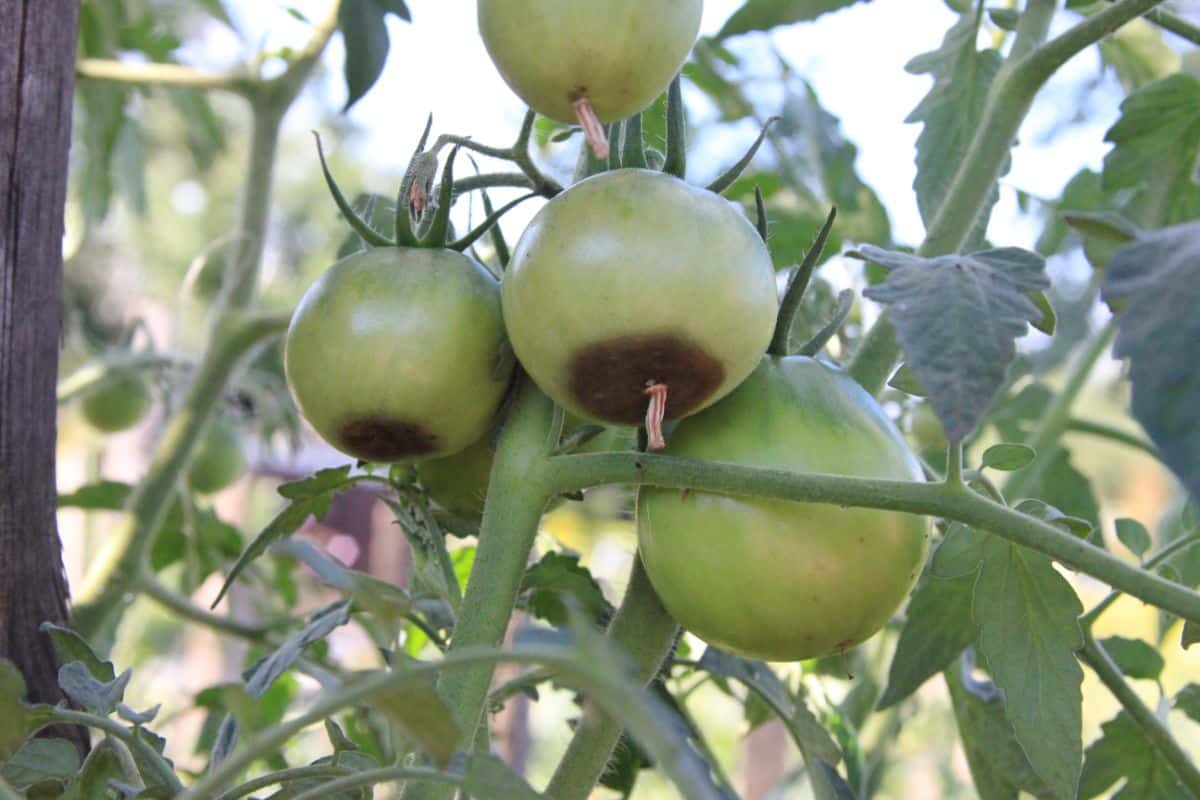 Summary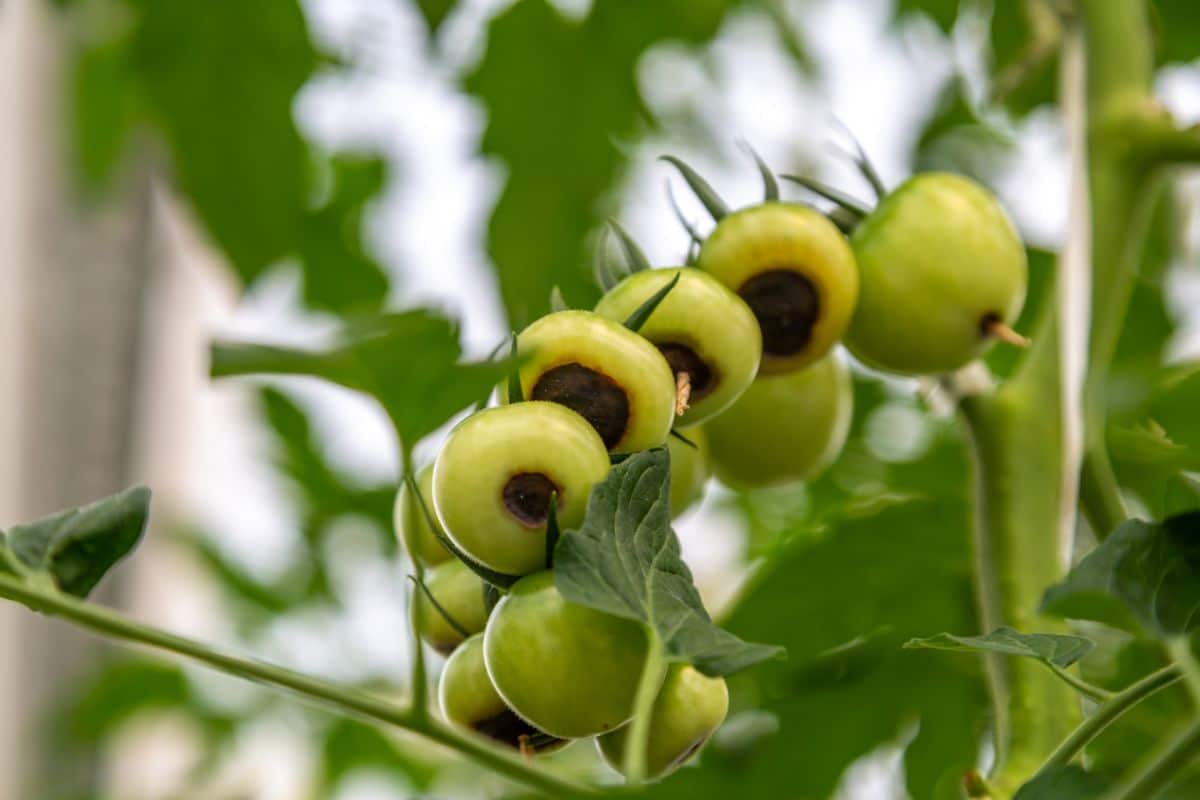 Finding blossom end rot on your homegrown tomatoes can be disappointing, but it can be easily fixed if you understand why it developed in the first place. Unlike other tomato issues, blossom end rot isn't caused by a disease, and it doesn't spread between plants. Instead, by correcting watering irregularities and amending your soil if needed, you can help your plants quickly recover and begin producing blemish-free tomatoes in just a matter of days.
Preventing blossom end rot is just one thing to keep in mind if you choose to grow tomatoes. For other tomato-growing tips and hacks, check out our guide on how to grow the most productive tomato plants.