As cool weather vegetables, beet are some of the first plants you can grow in spring and the last veggies you'll harvest in fall. But if you've planted more beets than you can use, don't fret! There are lots of creative ways to put extra beetroots to good use.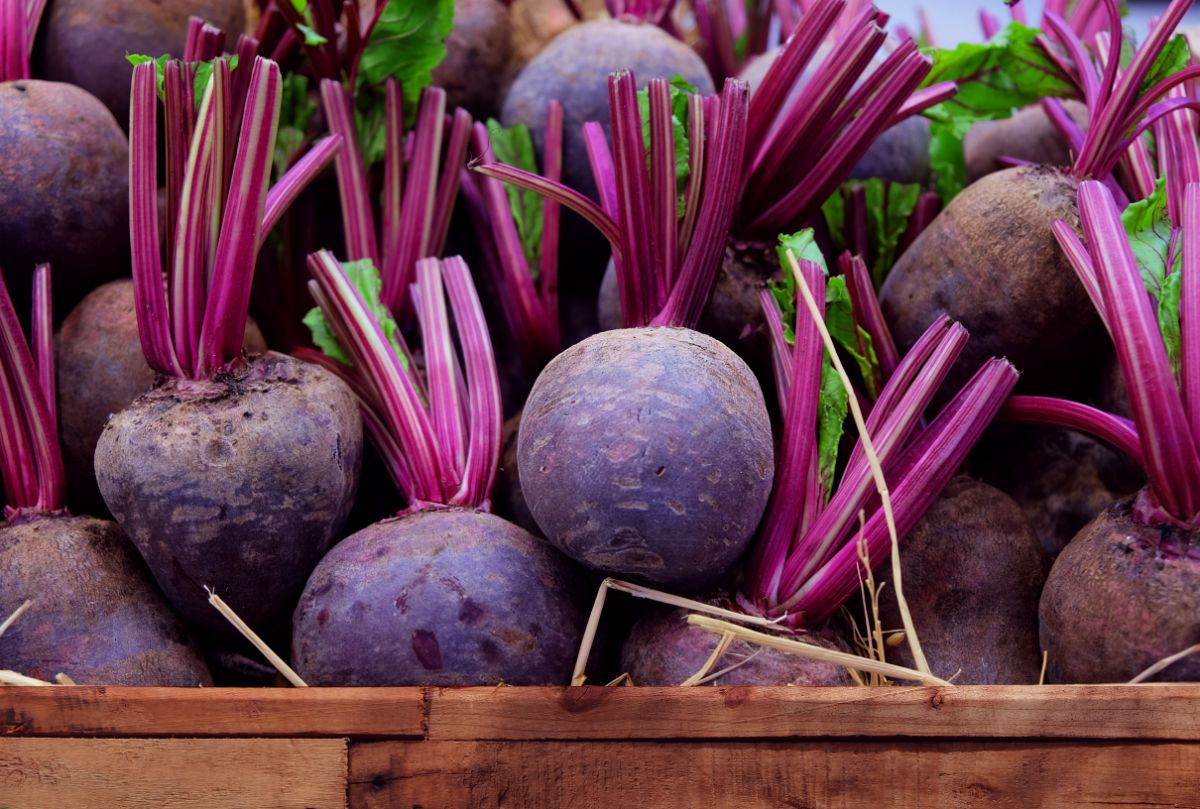 Jump to:
15 ways to use up extra beets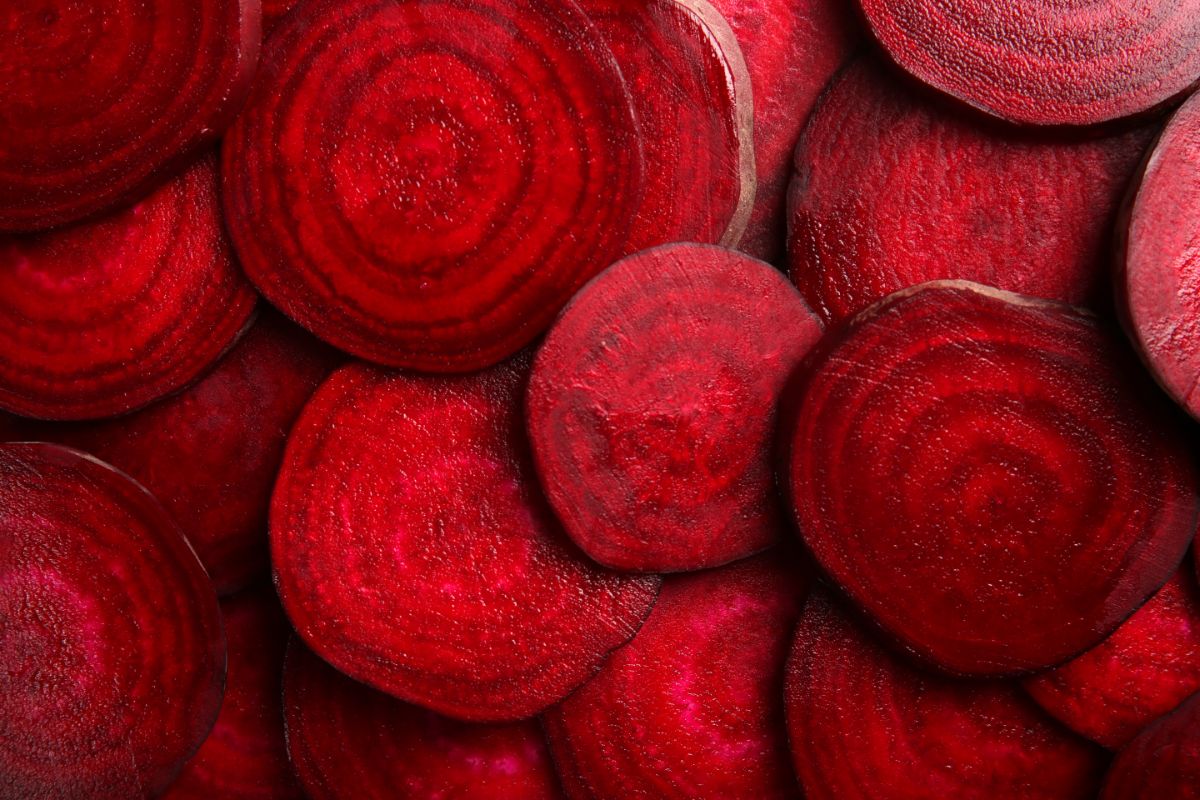 From sweets to savory dishes, there are many different delicious ways to enjoy an overabundance of beets. Plus, these versatile vegetables can also be used for crafting! Read on to discover new ways to use up any extra beets you grow in your garden this season.
1. Roasted beets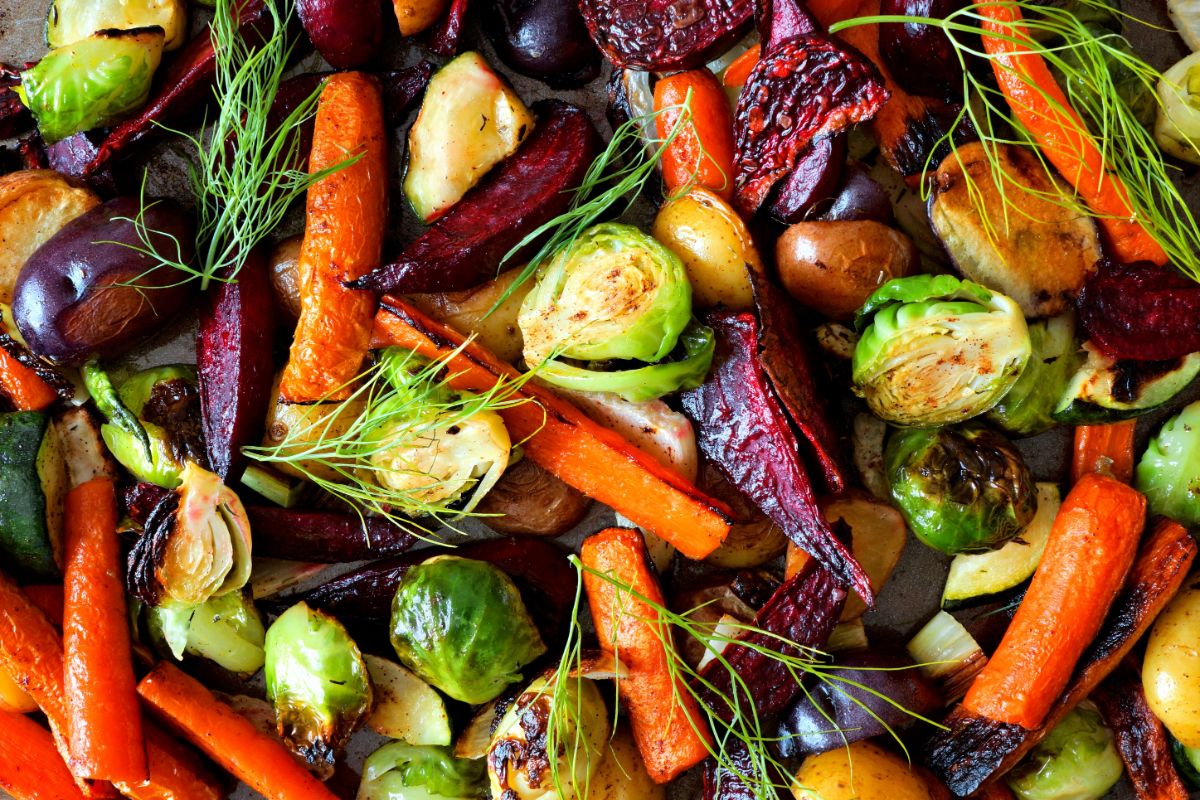 One of my personal favorite ways to eat beets is to roast them on a sheet pan with other root vegetables, like carrots, turnips, and onions. Cook your beets at 375 to 400°F until they are fork tender, and then serve them over a heaping pile of cheesy polenta and garnish with a drizzle of balsamic glaze.
2. Beetroot salad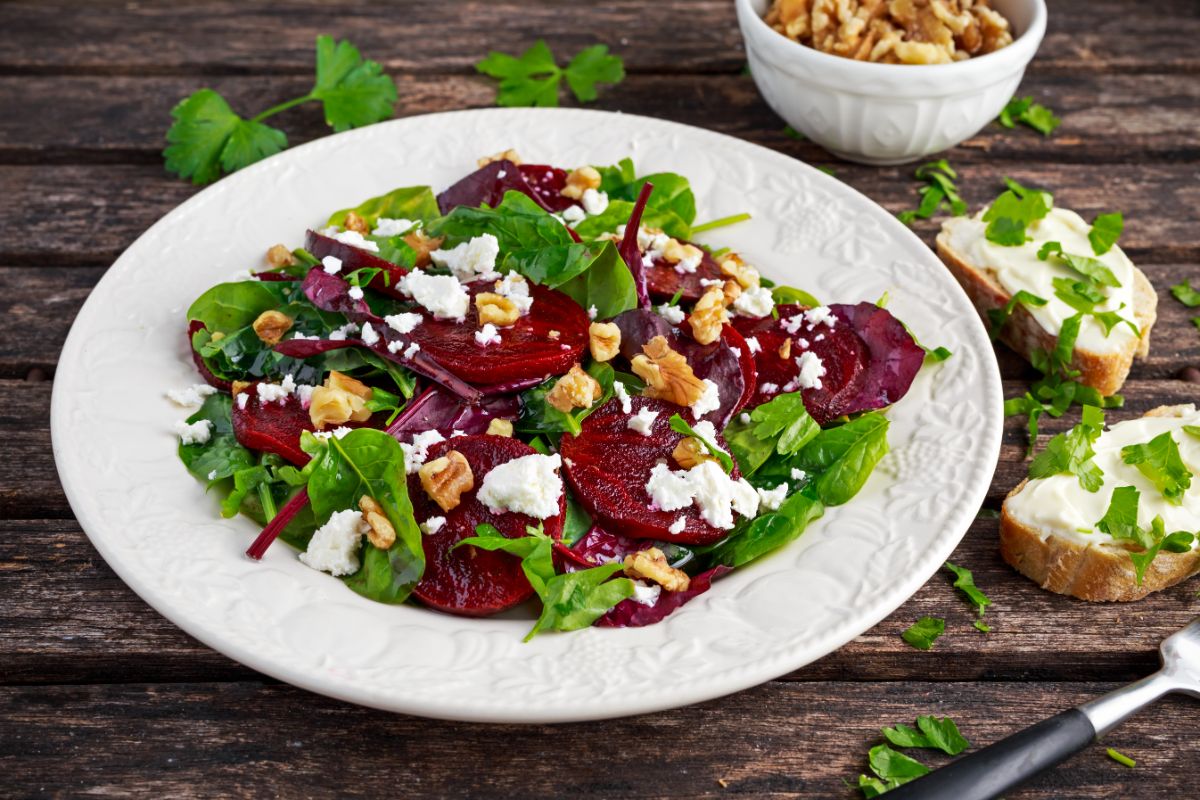 The rich flavor of beets can serve as the foundation for a variety of fresh salads. For a classic option, pair beets with arugula, soft goat cheese, and walnuts. Or, if you like to mix sweet and savory flavors, try out this beet and orange salad.
3. Beet sandwiches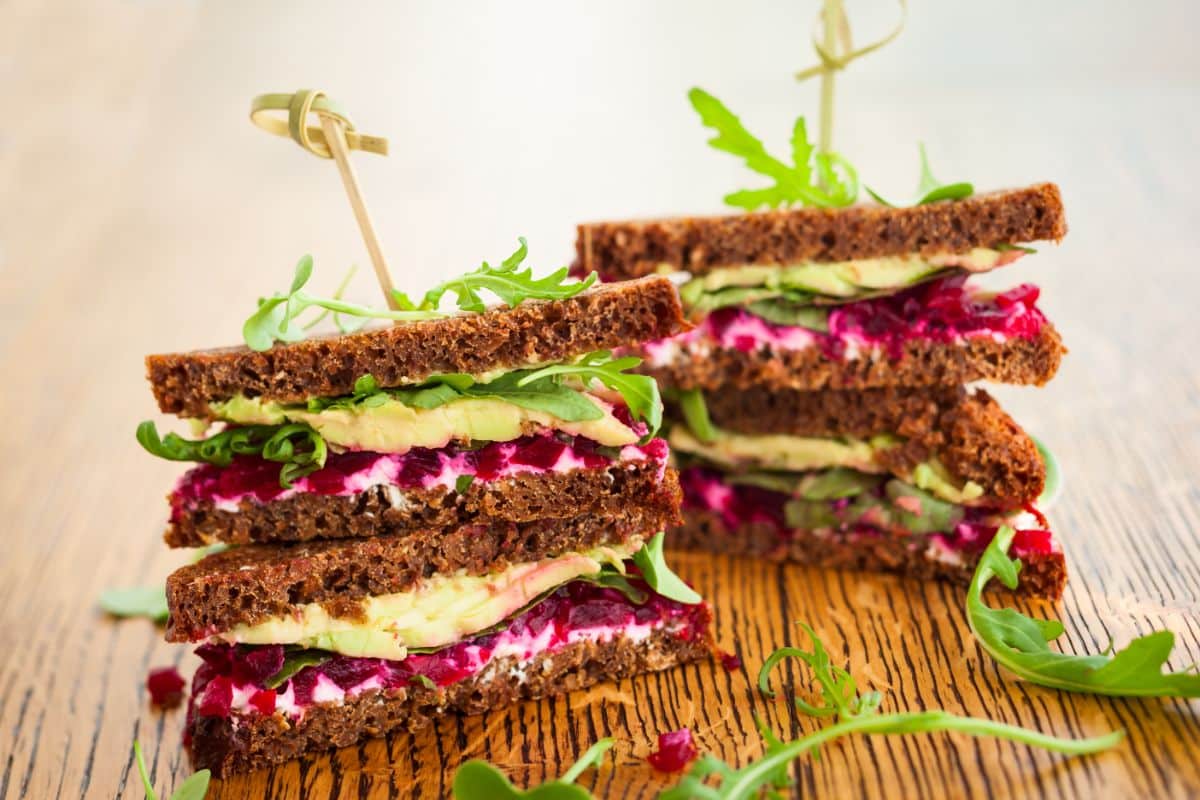 Vegetarians and vegans often struggle to find hearty and flavorful sandwich options, but adding beets to vegetable sandwiches can bulk up your meal and leave you feeling satisfied. This vegetarian take on the Reuben sandwich mixes beets with sauerkraut for lots of intense flavors. Or pair beets with avocado and fresh microgreens for a zingy, springtime sandwich.
4. Frozen beets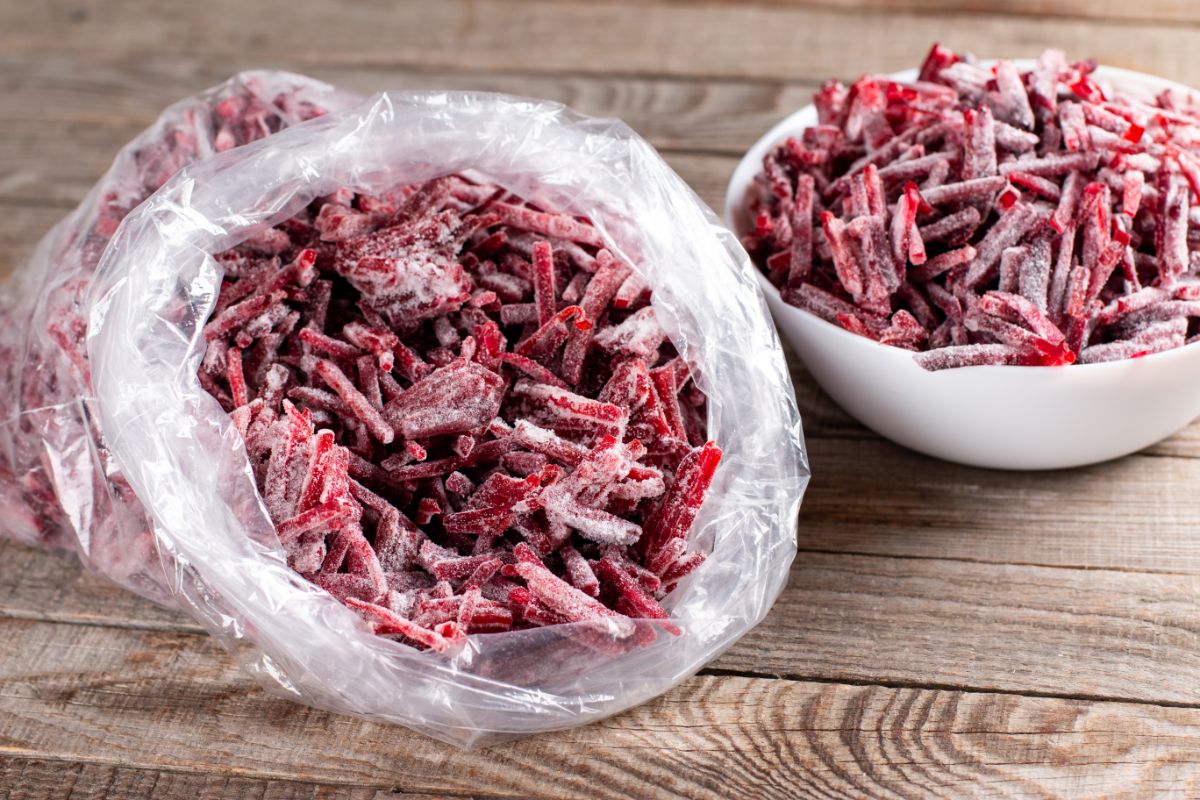 If you end up with far too many beets, then you can use fresh, beets are also easy to freeze, and they can be kept in your freezer for up to 12 months. Before freezing, beets should be cooked until tender and then peeled. Flash freeze beets on a sheet pan to keep them from sticking together, and then pack them into an airtight container before placing them in your fridge in order to prevent freezer burn.
5. Borscht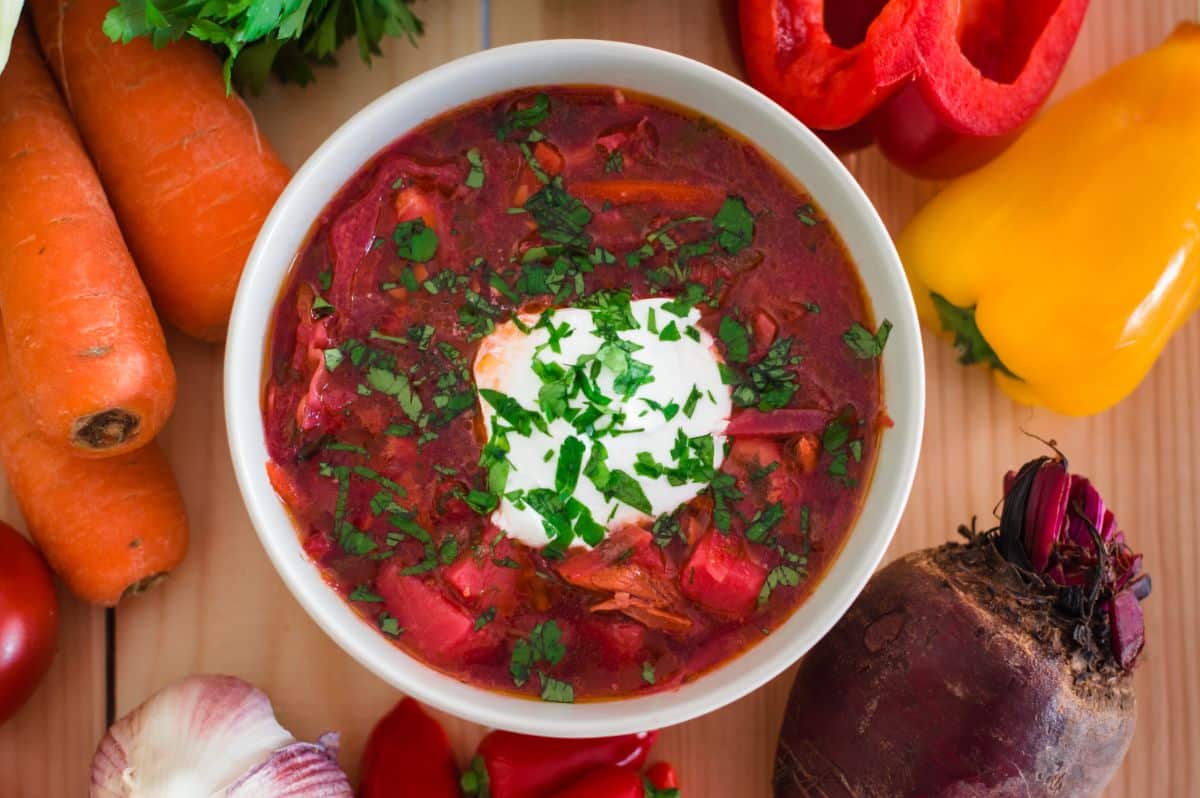 One tasty way to use up a ton of beets all at once is to make a pot full of homemade borscht. A traditional recipe from Eastern Europe, borscht is a soul-warming soup made from beets, onions, and potatoes, and it's often topped with sour cream. While many recipes include beef shank or beef broth, you can easily make this recipe vegetarian too.
6. Pickled beets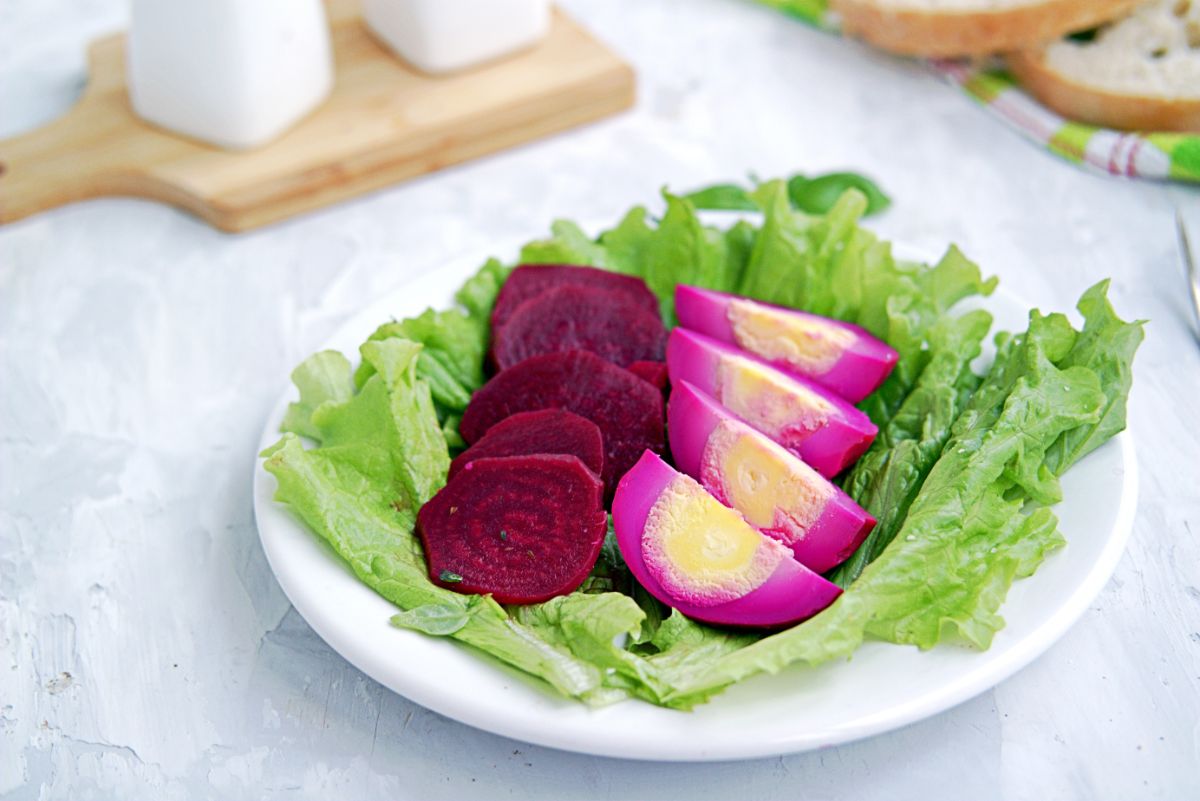 Beets can be pickled on their own, or you can preserve them with hard-boiled eggs for an even tastier treat. Pickled beets are often flavored with spices, like mustard and peppercorns. And don't worry if you're not experienced in canning – pickled beets can be made right in your refrigerator!
7. Beet chips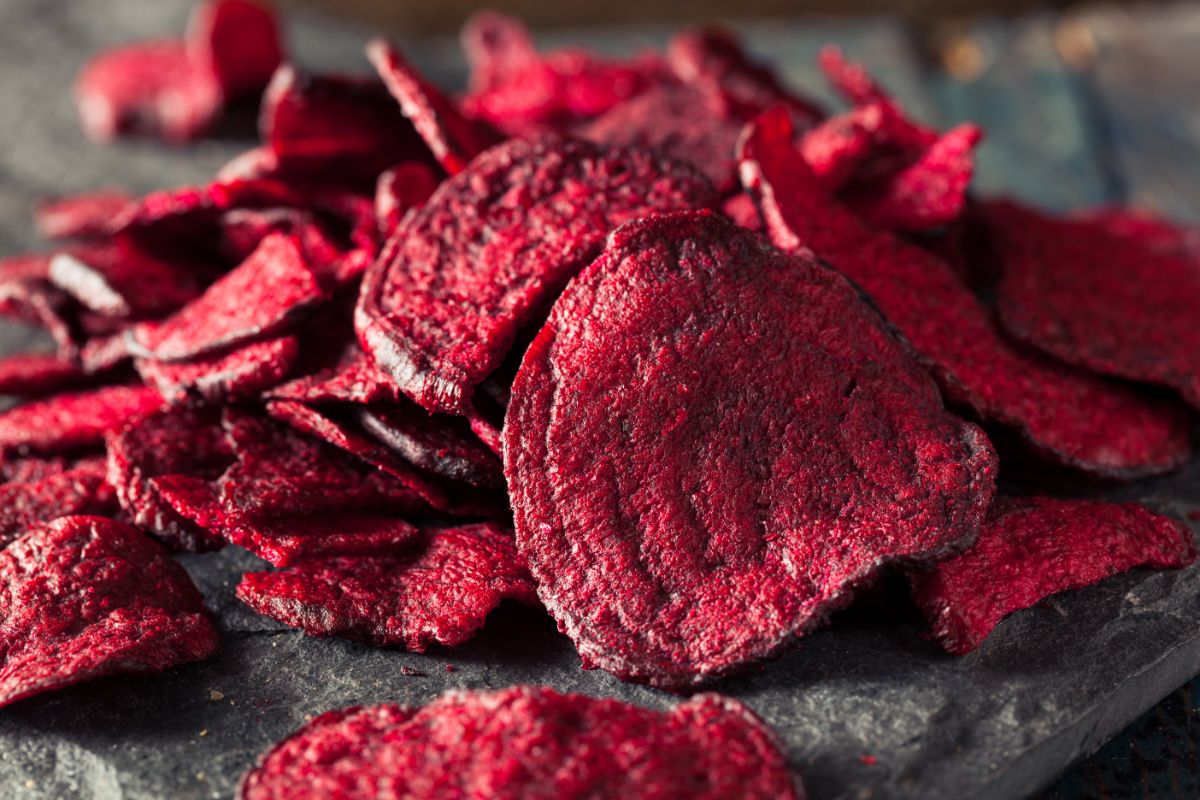 While potato chips are always a popular snack, beet chips are an even healthier option, and they're super easy to make! Beet chips can be made with a dehydrator, or they can be prepared in an oven set at a low temperature. Flavor beet chips however you like them: salt and vinegar, spicy jalapeno – you name it!
8. Canned beets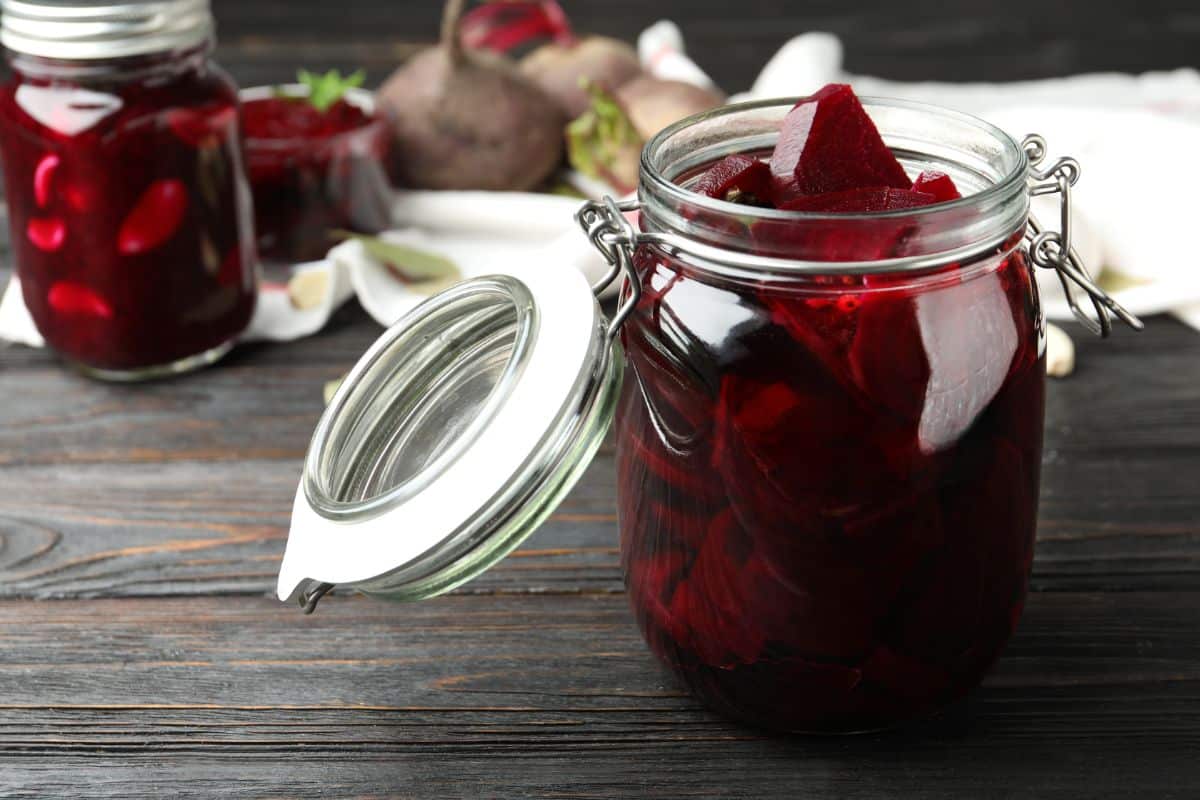 For larger quantities of beets, canning is another option. While pickled beets can be preserved in a water bath canner, canned beets without an acid (vinegar) should be canned by pressure canning; then they can be stored on your pantry shelf for a year or more. You can switch up the spices you preserve your beets with for different flavor options.
9. Beet juice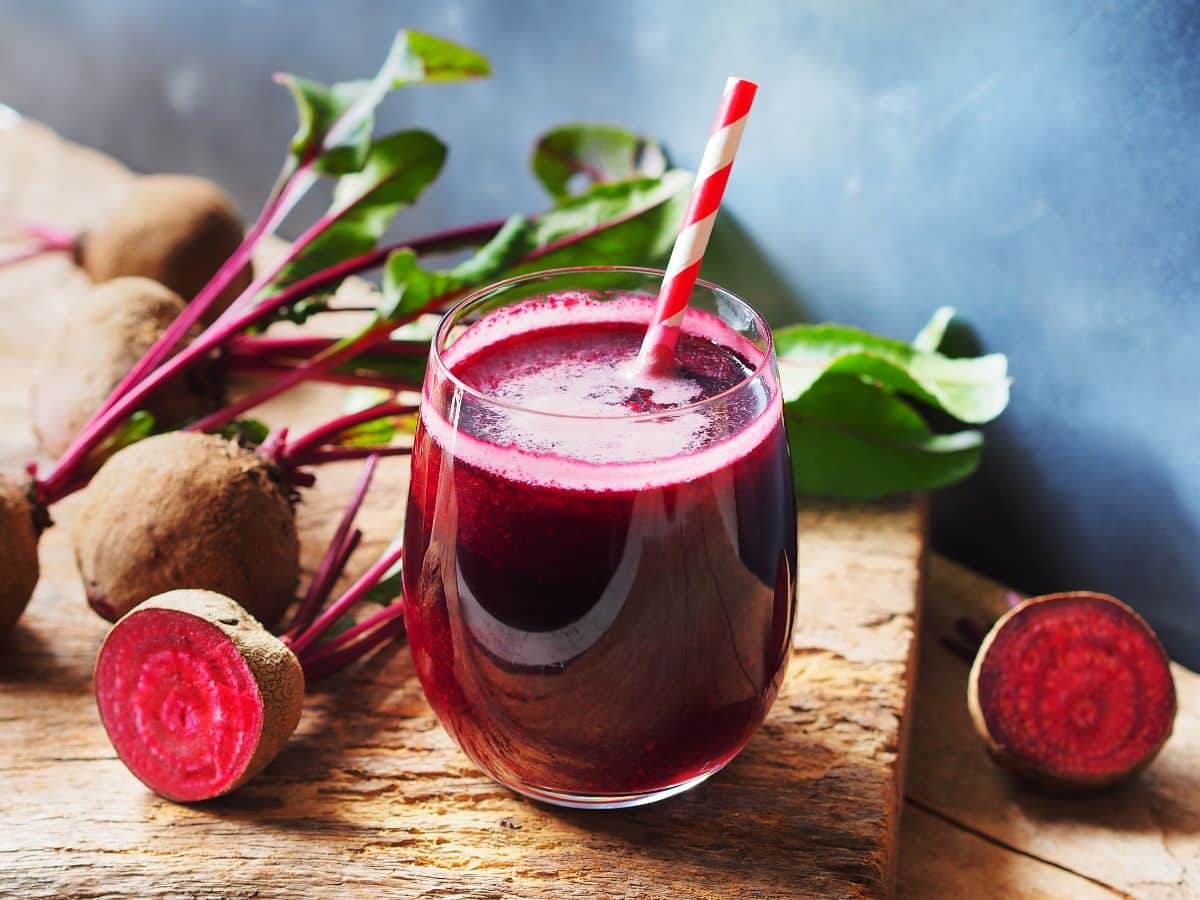 Beetroots are about 75 to 80% water, which means they produce a lot of juice when processed. Beet juice is rich in iron, calcium, and potassium, and it makes a healthy breakfast or lunchtime treat. For added sweetness, juice your beets with carrots and apples and throw in a bit of ginger root for even more flavor.
10. Beet hummus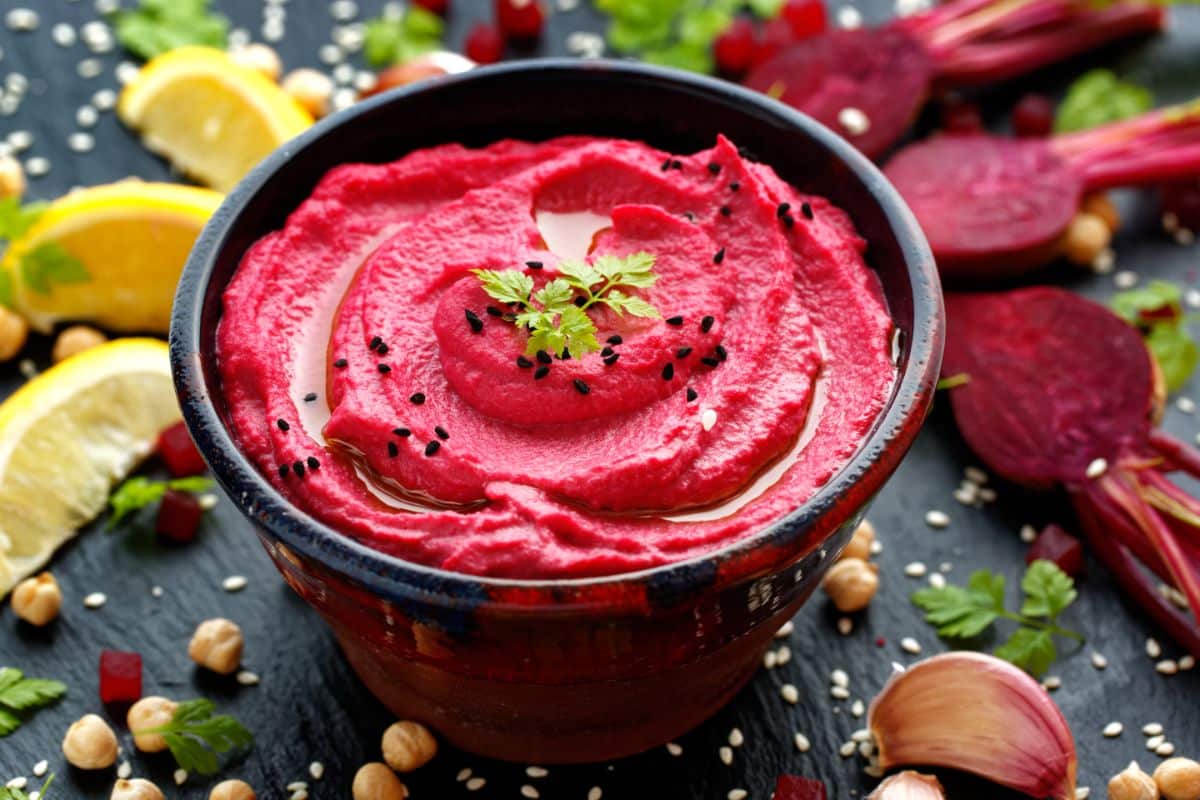 Hummus is traditionally made with chickpeas, tahini, and a few other basic ingredients. But you can liven up your hummus and add lots of bright, natural color by blending in a beet or two. Beet hummus looks particularly pretty when served as an appetizer on a party platter with pita and veggies.
11. Beetroot dye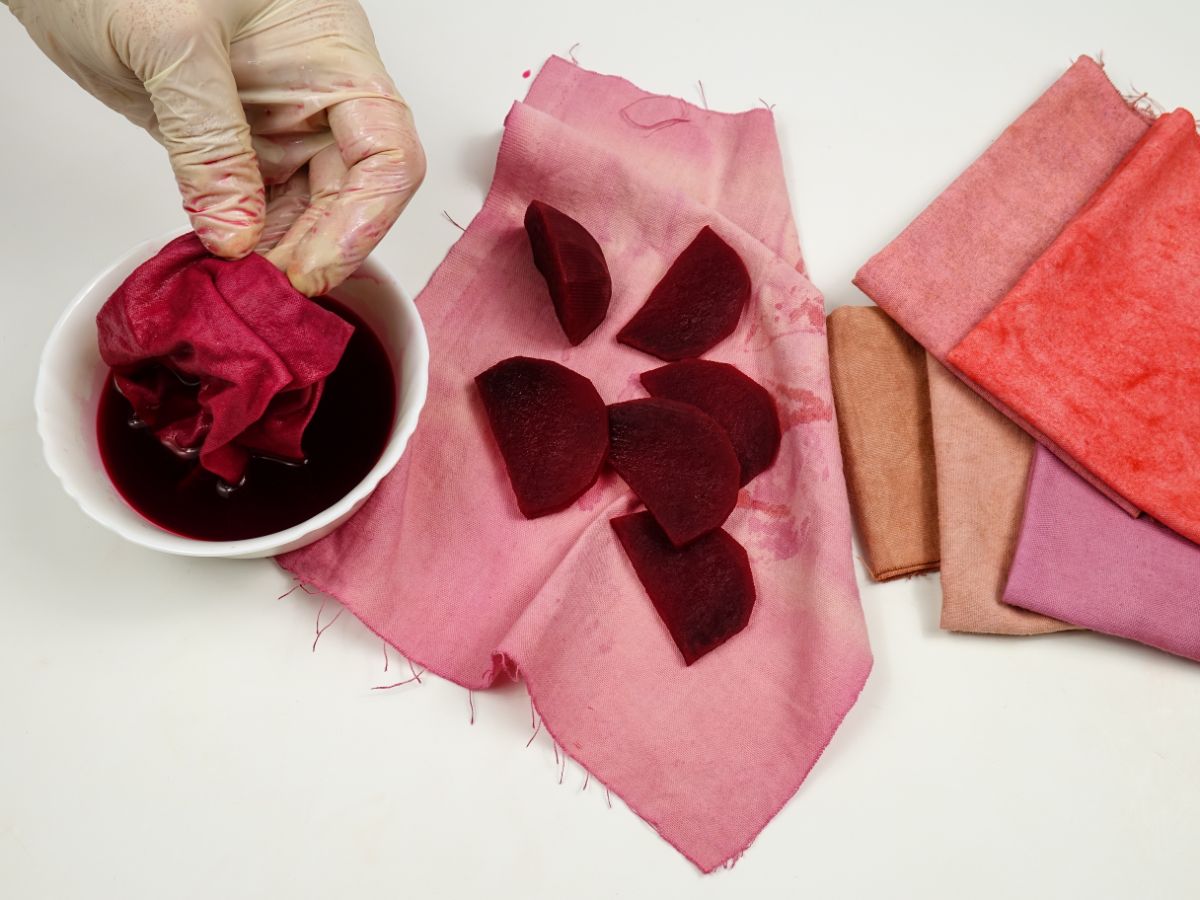 While there are plenty of ways to use beets in recipes, if you're craving something different, beets make inexpensive crafting ingredients too. The intense colors of beets can be used to make homemade dyes for assorted fabrics and yarn. For best results, use an alum, vinegar, or salt mordant and select natural fabrics like cotton and wool.
Tip: You can also use beets to dye eggshells for Easter!
12. Beet "tartare"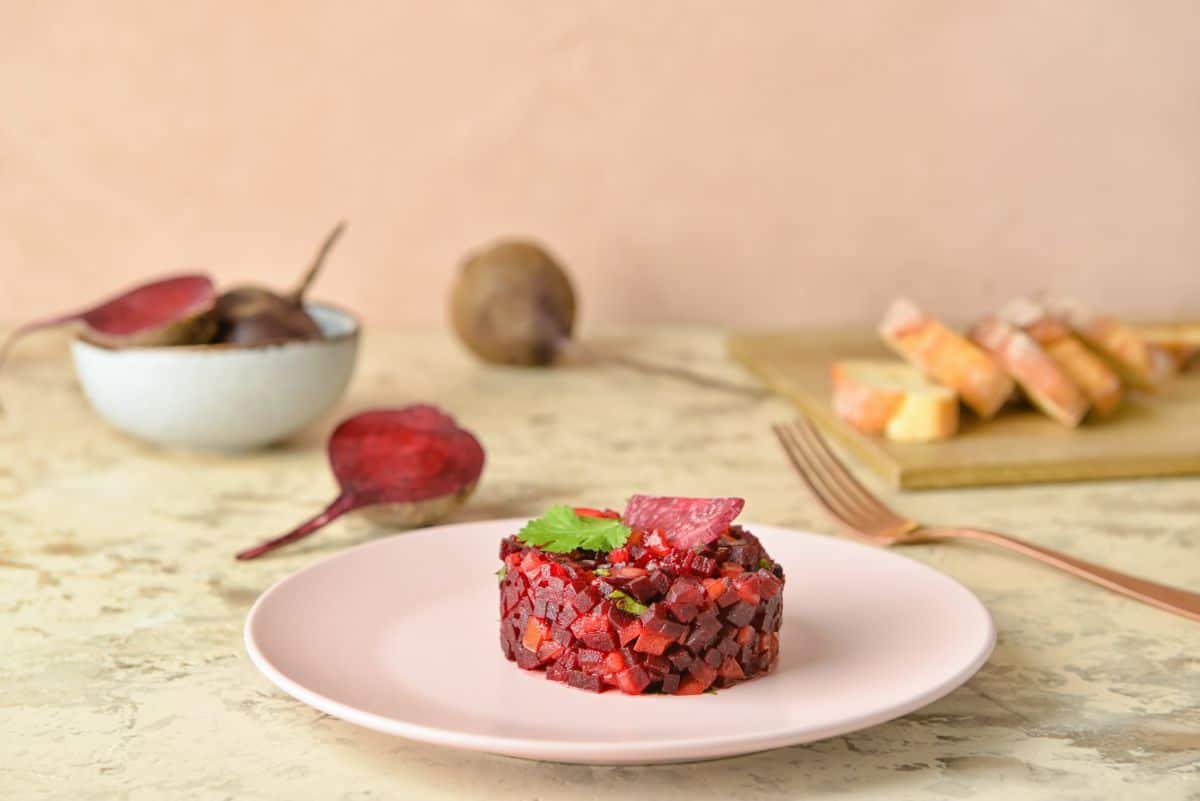 Foodies rave about beef tartare, but if you don't eat meat, tartare is usually off the menu. Unless you make homemade beet "tartare!" This unique dish uses finely chopped beets flavored with ingredients like garlic, shallots, and mustard.
13. Beet powder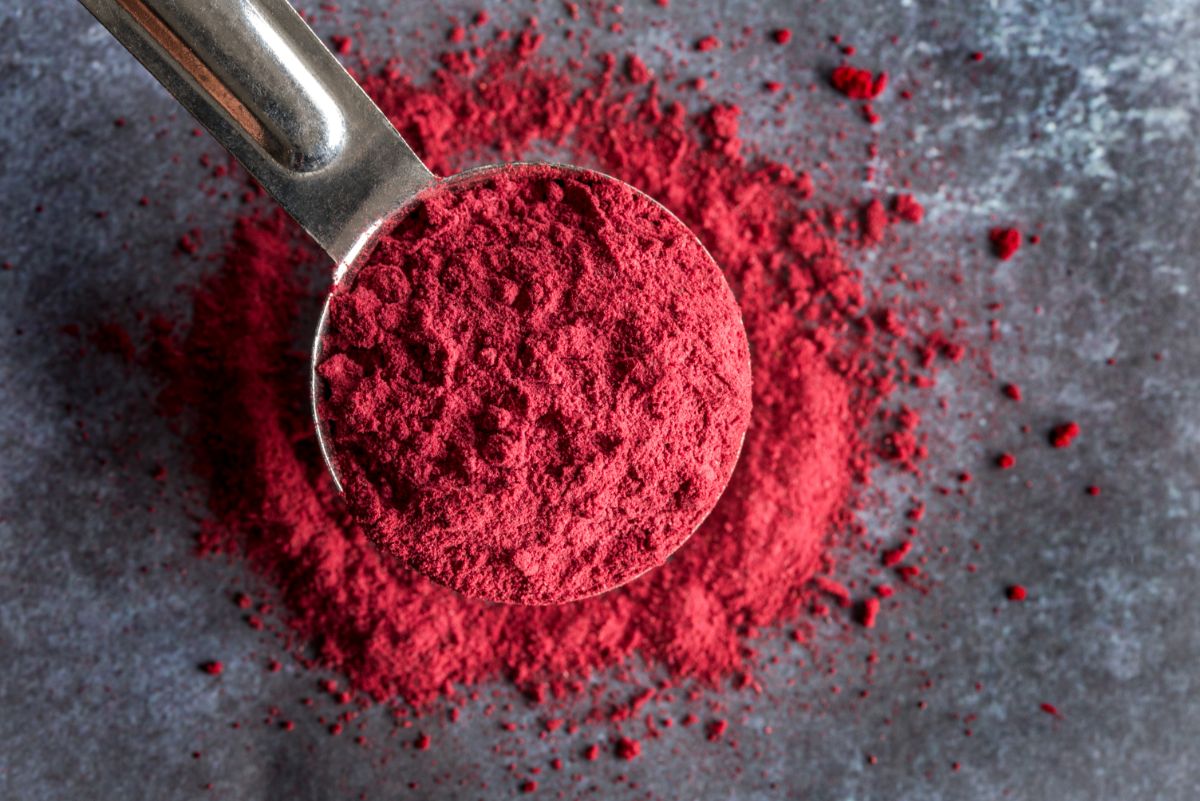 Beetroot powder is an easy way to mix color and nutrients into smoothies, juices, desserts, and other dishes. But beet powder can be difficult to find in stores, and if you manage to locate some, it is often pricy. You can, however, easily make your own beet powder by dehydrating and grinding up fresh beetroots.
14. Beet gnocchi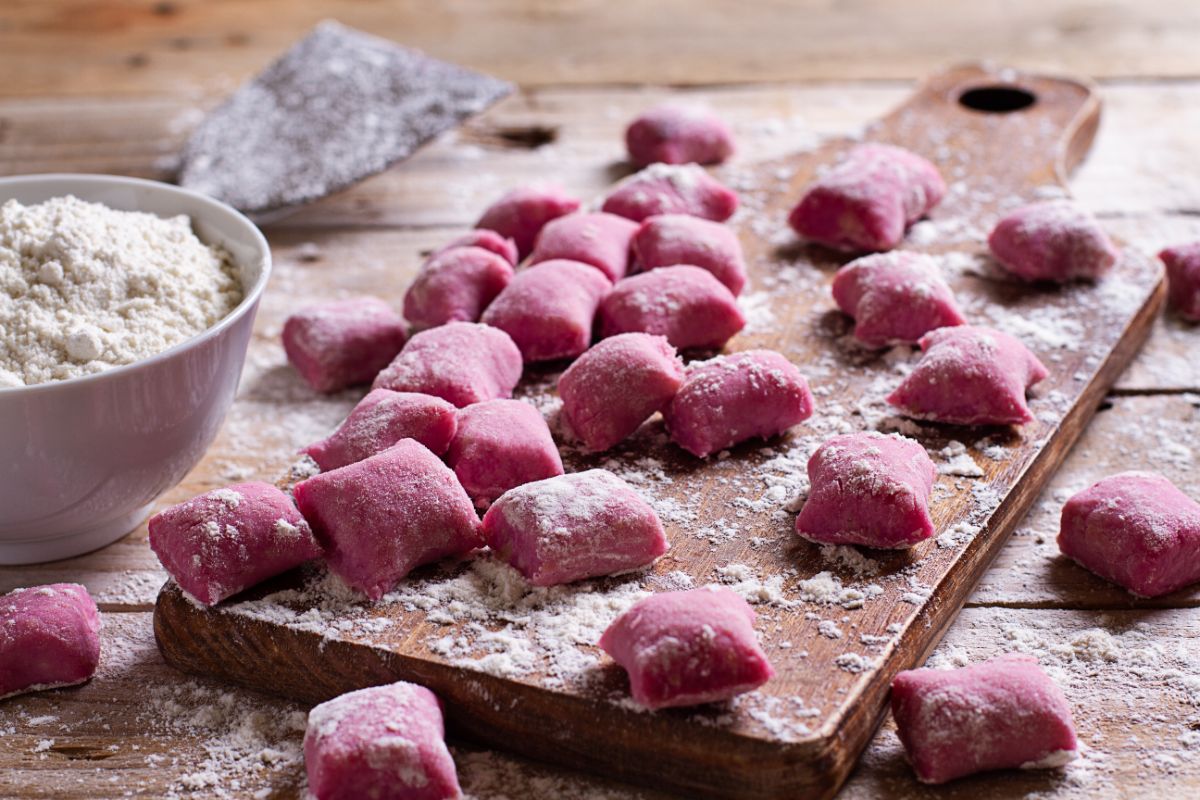 Classic gnocchi uses potatoes as a base, but for more color, you can add some beets too! To serve, sprinkle a bit of pepper and salt on your homemade gnocchi and then drizzle them with a good dose of quality extra virgin olive oil. Garnish with a bit of parmesan cheese, and enjoy!
15. Beet red velvet cake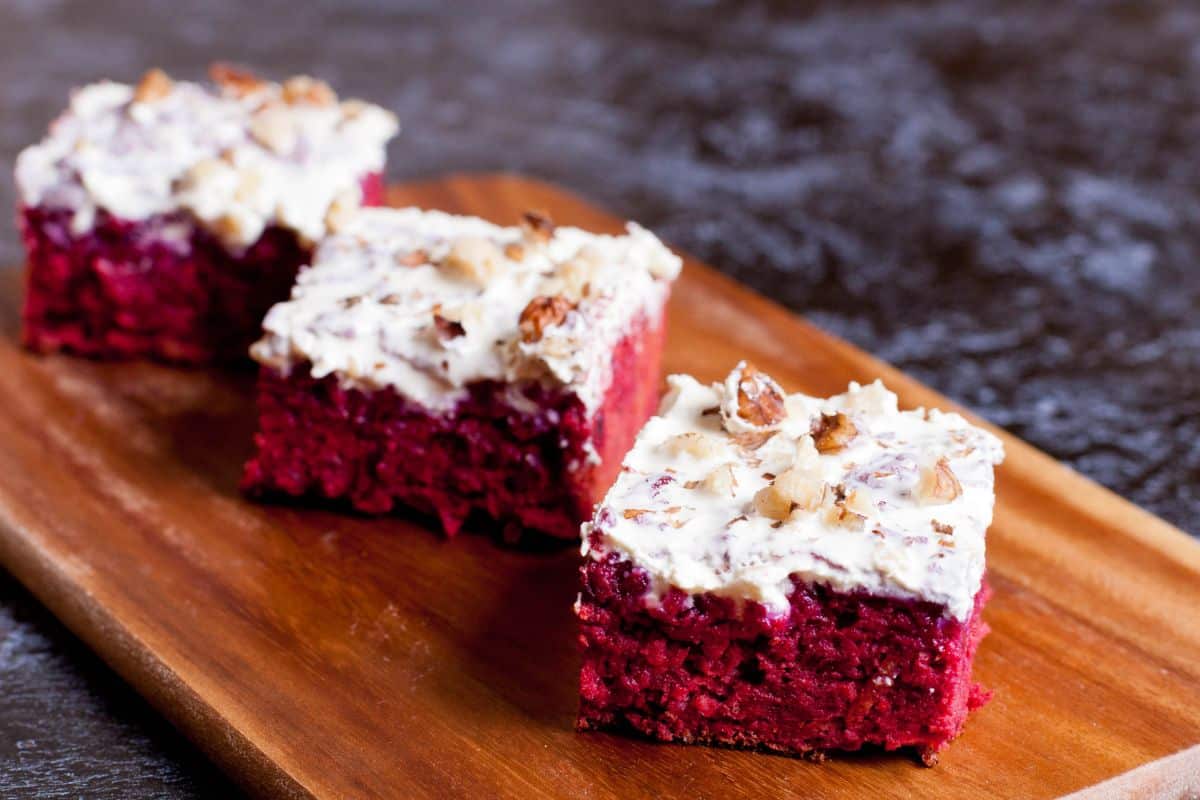 Red velvet cake is famed for its bright coloring, but that color is usually achieved by adding dyes to the cake batter before baking. But if you'd prefer a more natural option, beets can be used to color your red velvet cake before you top it off with a thick layer of cream cheese icing. And don't worry, this recipe uses just a little beetroot, so you won't even notice the flavor!
Using beet greens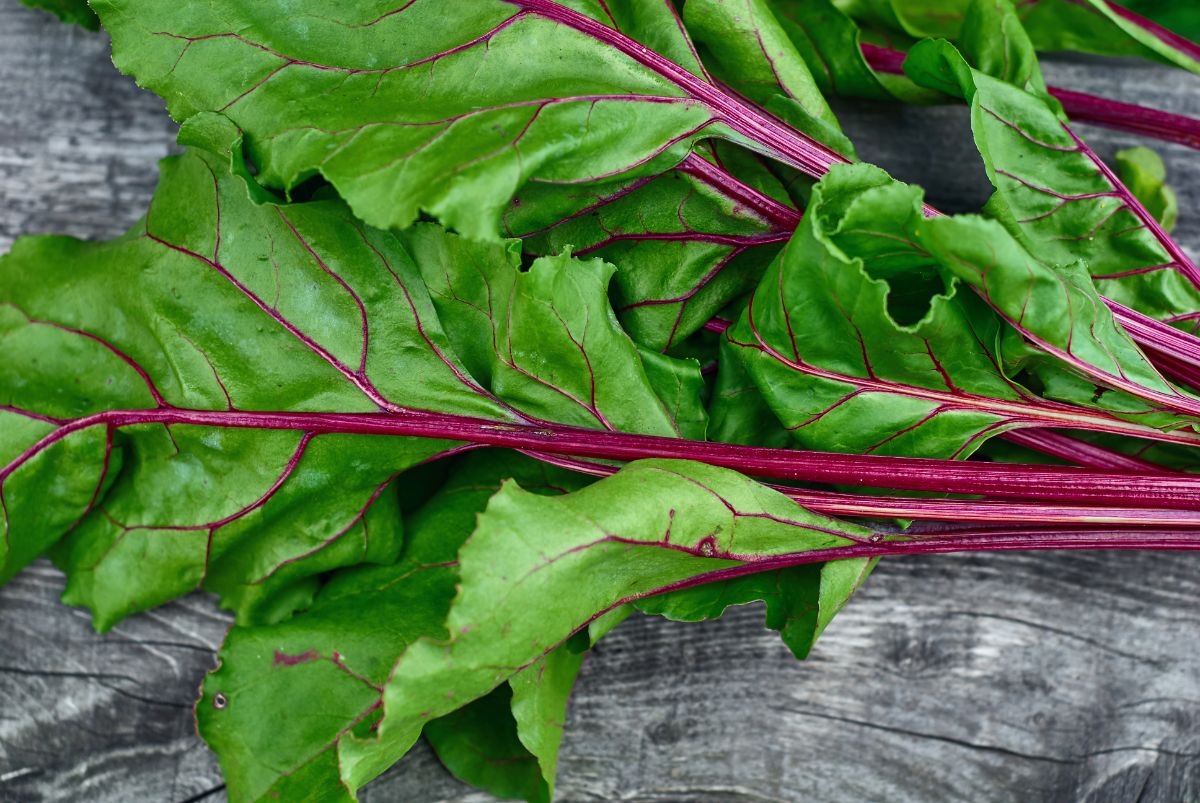 Beets are mostly grown for their nutritious roots, but after you've prepped your beets, don't throw the greens away!
Beet greens are completely edible, and they can be used just like spinach and other leafy greens. When fresh, beet greens make a flavorful salad, and they can be placed on sandwiches too. Cooked beet greens can be mixed into soups, or they can be sauteed with garlic and olive oil and served as a mouth-watering side dish.
Using beet stems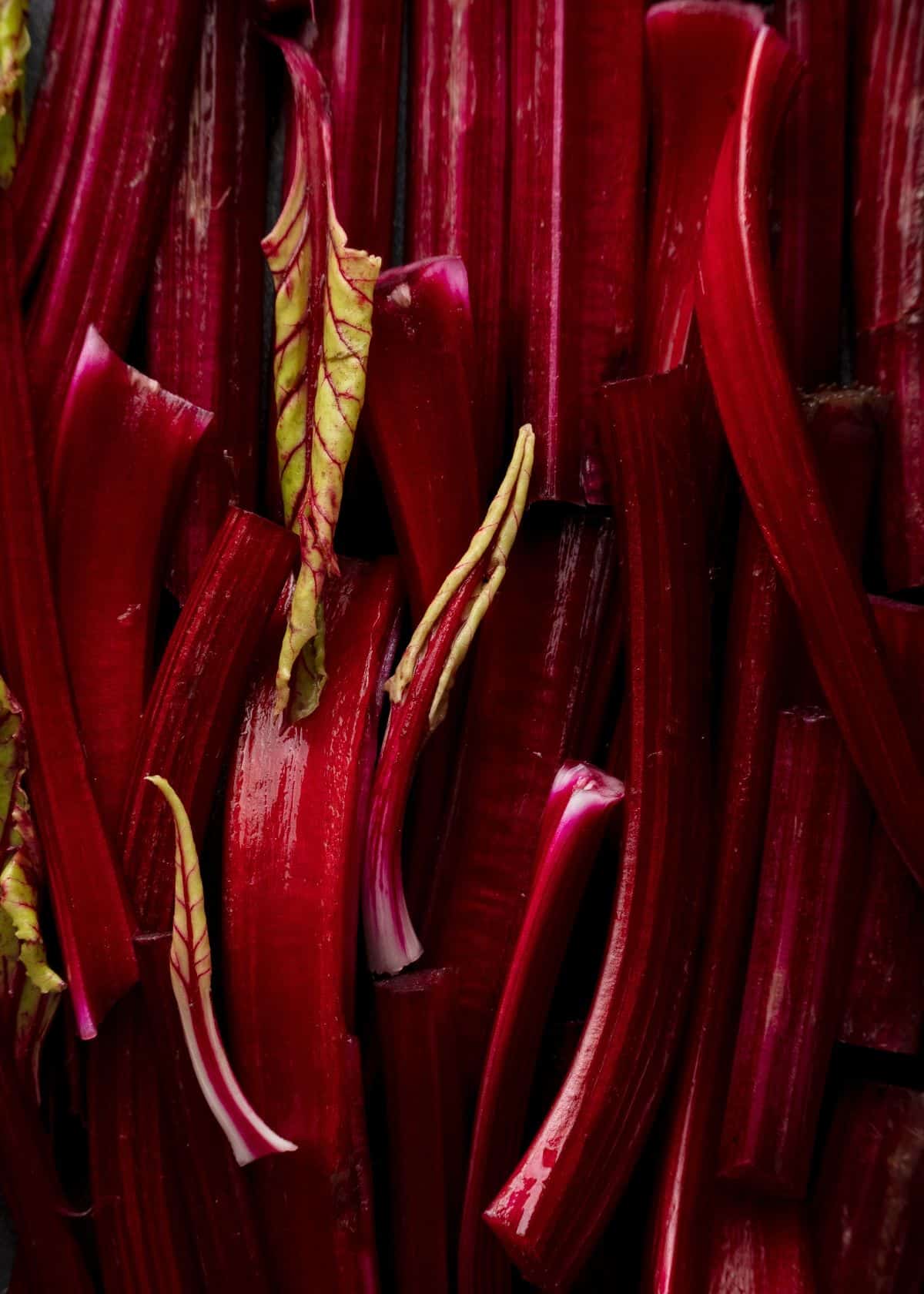 All parts of beets are edible, including their bright red stems.
Beet stems can be cooked alongside beet greens in soups, sautés, and other dishes. Beet stems can also be prepped similarly to whole beetroots in any cooked dish. Stems can be pickled or canned, or they can be dehydrated and pulverized into beet root powder as well.
Summary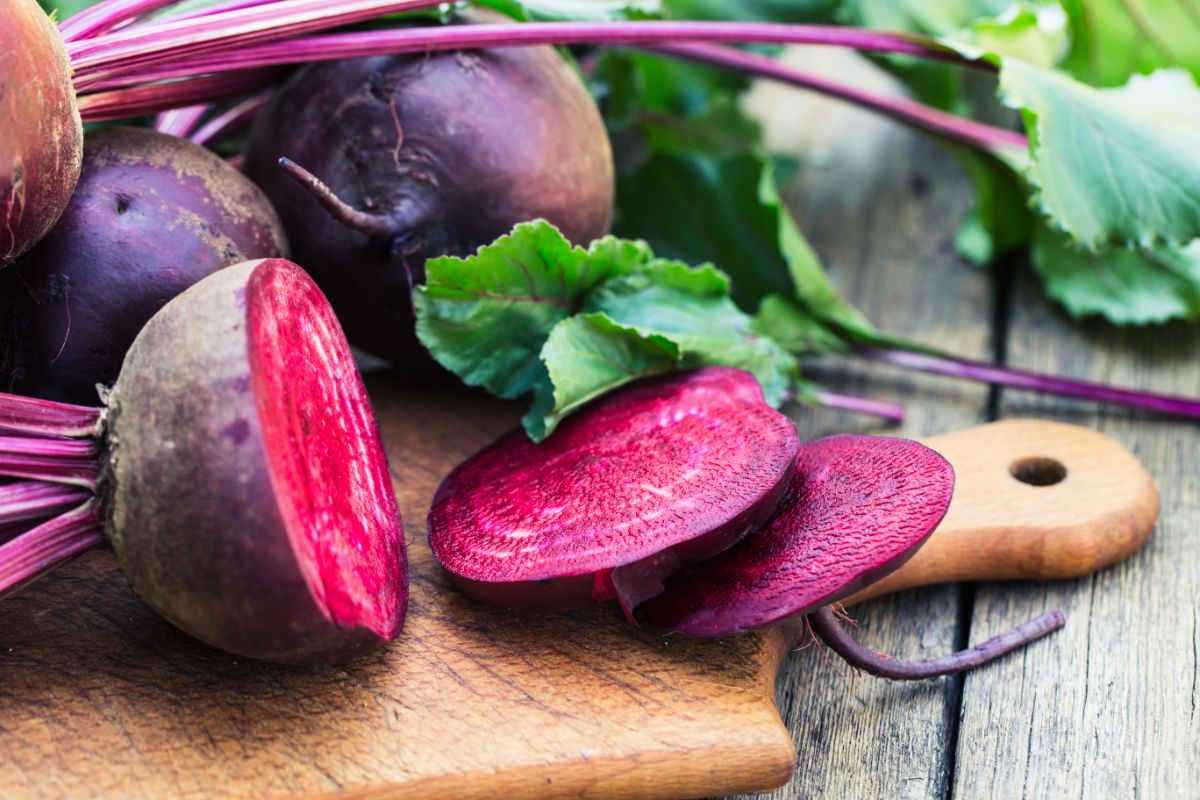 After putting so much hard work into your vegetable garden, the last thing you want is to see your valuable harvest go to waste. But if you end up with too many beets, sometimes you'll need to get a bit creative to make sure they don't spoil.
From preserving beets with canning and pickling to trying out new recipes, like beet tartare, there are a lot of unique ways to use up extra beets. So, before you toss your bumper crop of beets into the compost pile, give some of these recipes a try!
If you'd like to discover more ways to put your garden harvest to use, check out our article on green tomatoes that has over 20 recipes to inspire you.