If you're tired of growing carrots and cabbage, you may be looking for some inspiration to add a bit of excitement to your vegetable garden. Well, look no further!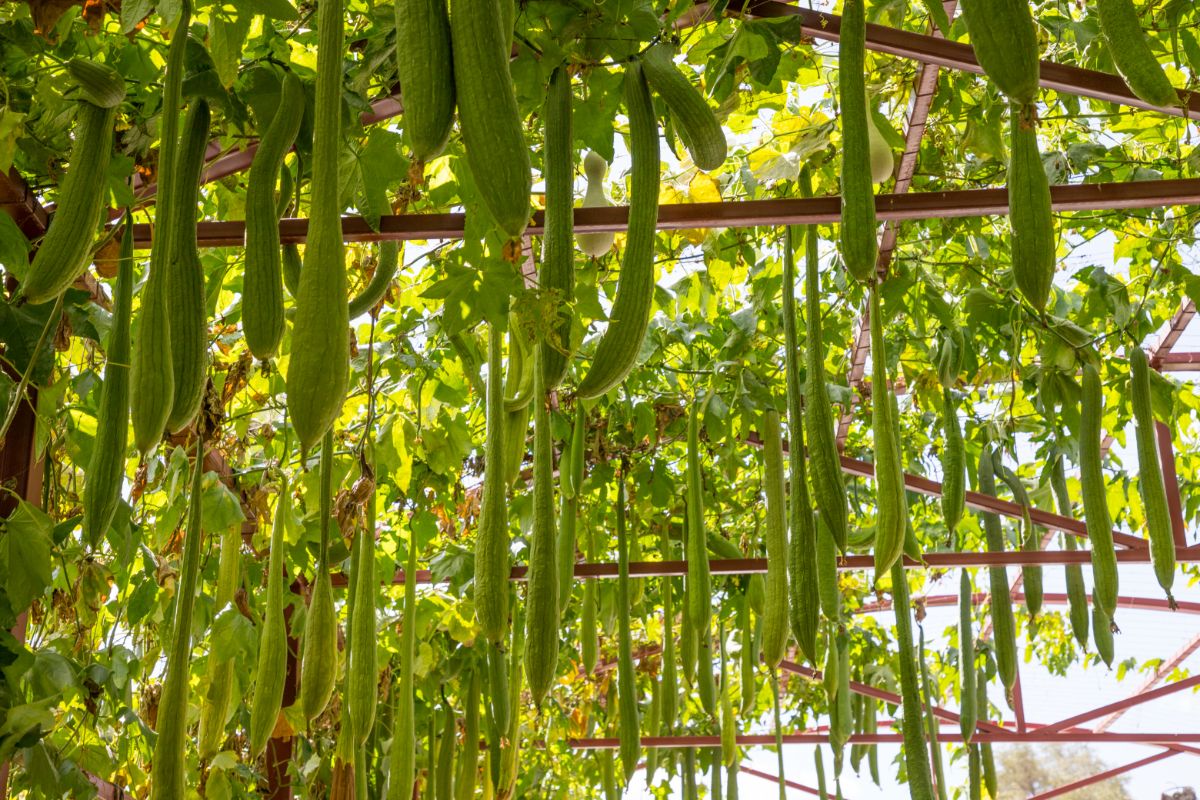 In this article, we've compiled some unique vegetable and fruiting plants to grow in your edible garden this year. From wild-looking melons to tasty greens, we guarantee you'll find something new in the plant list below.
Jump to:
20 unusual seeds for the adventurous gardener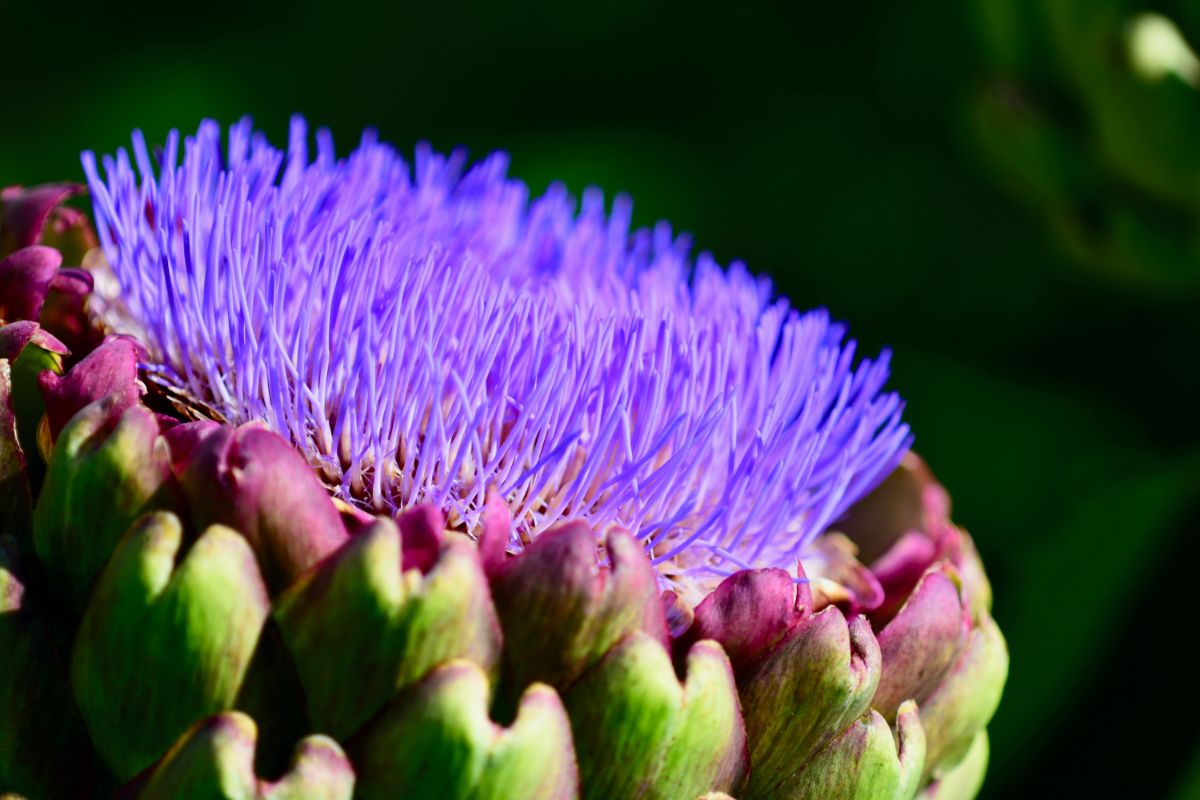 Gardeners who've been keeping plants for a while may find themselves craving something new. Check out the following plants for some unique and tasty edible crops you may never have heard of before!
1. Oyster Leaf (Mertensia maritima)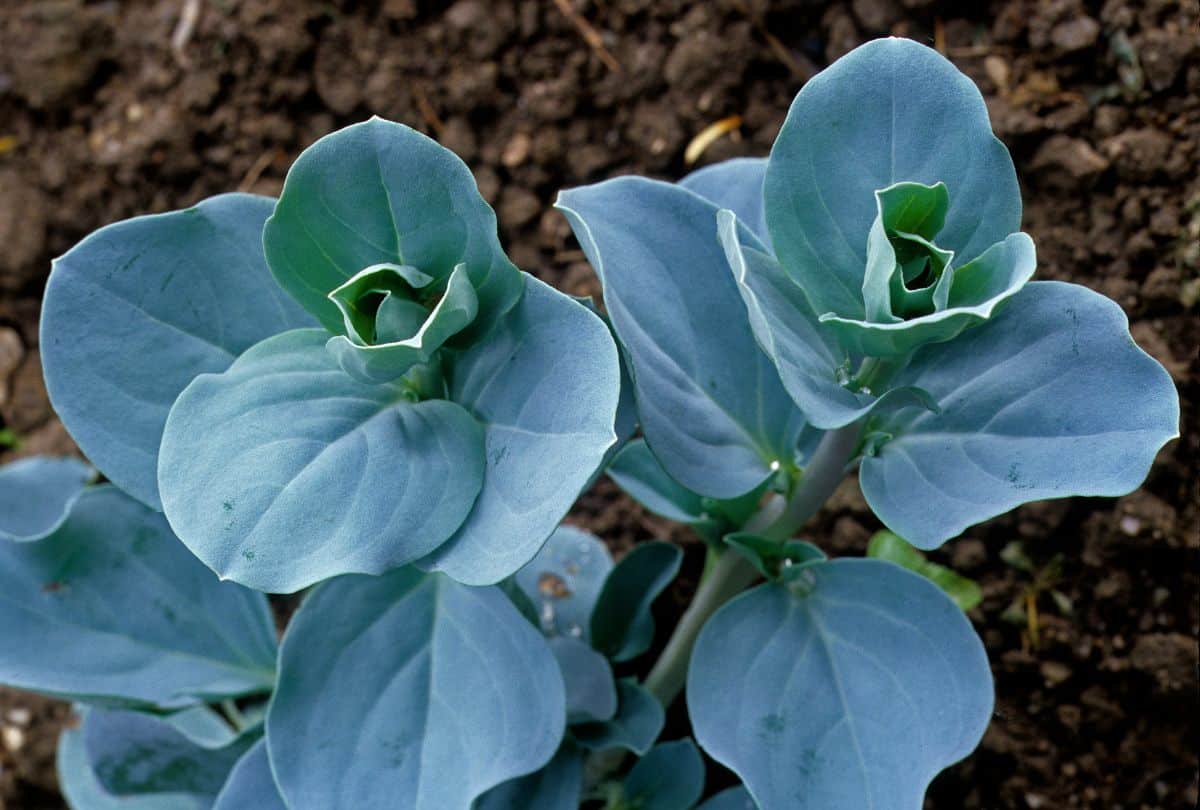 Not many gardeners are familiar with oyster leaf, and that's really a shame! This aromatic and tasty plant hails from the Scottish coast and is aptly named for its ability to withstand the erratic weather patterns of coastal areas.
A perennial plant, the oyster leaf has fleshy, blueish-green leaves, which are said to taste a bit like an oyster; however, they mostly have a fresh and lightly salted flavor. That makes them a delicious addition to garden salads and other fresh, raw dishes.
Seeds can be a bit difficult to source, but you can usually find them online with a bit of digging. Plant seeds outdoors in autumn or early spring, or try out cold stratification to improve germination rates.
2. Mexican Sour Gherkins (Melothria scabra)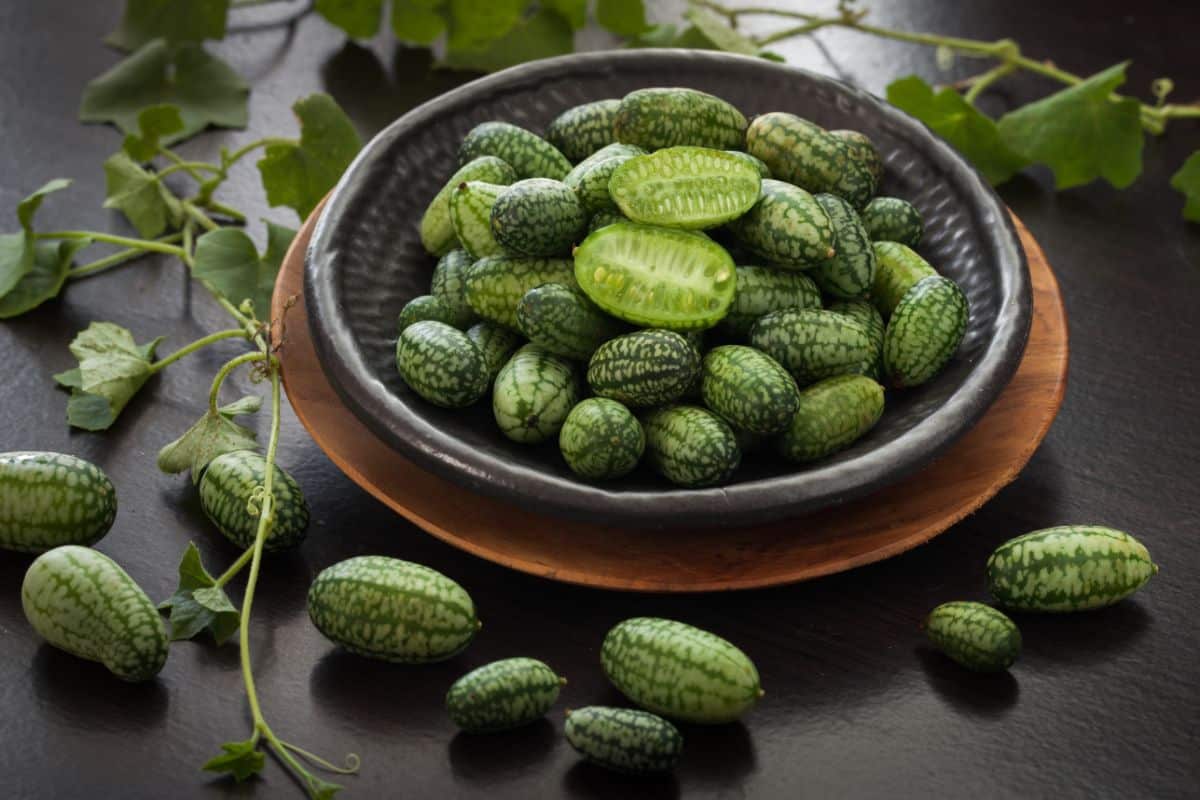 Mexican sour gherkins may look like tiny watermelons, but they are actually a type of miniature cucumber! Also known as cucamelons, these mini cucumbers can be eaten fresh as a snack, chopped up into salads, or pickled for a tangy treat. Their flavor tastes a lot like cucumbers but with a slightly zingy, lemony twist.
Easy to grow, Mexican sour gherkins are a top choice for gardeners with small children as kids love these oddball plants. These plants do best with consistently moist soil and may benefit from a bit of light, afternoon shade if you live in a very hot area. Adding a trellis to your setup can help protect delicate vines and save space too.
3. Broom Corn (Sorghum bicolor)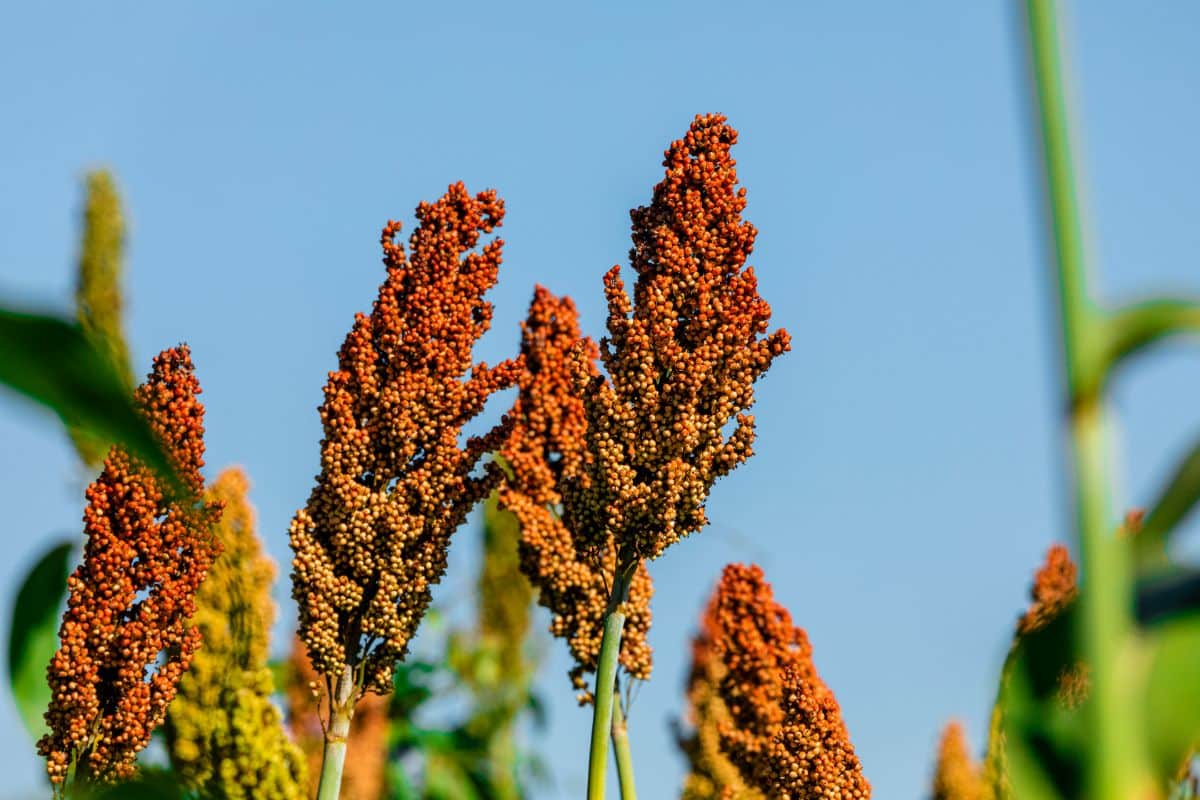 Despite its name, broom corn is not a type of corn and won't produce any ears. Instead, this colorful plant is a type of sorghum, and its seeds, in rich browns, reds, and gold, can be ground up to create homemade flour. However, more commonly, broom corn is used to make homemade brooms and flower arrangements.
Growing between 10 and 18' tall, you'll need a fair amount of garden space to grow these mammoth plants. They also have impressive root systems, which make them well-adapted to growing on sloping hillsides. Harvest and dry seed heads at varying stages of development for more uniquely colored and sized grains.
4. Chinese Red Noodle Beans (Vigna unguiculata ssp. Sesquipedalis)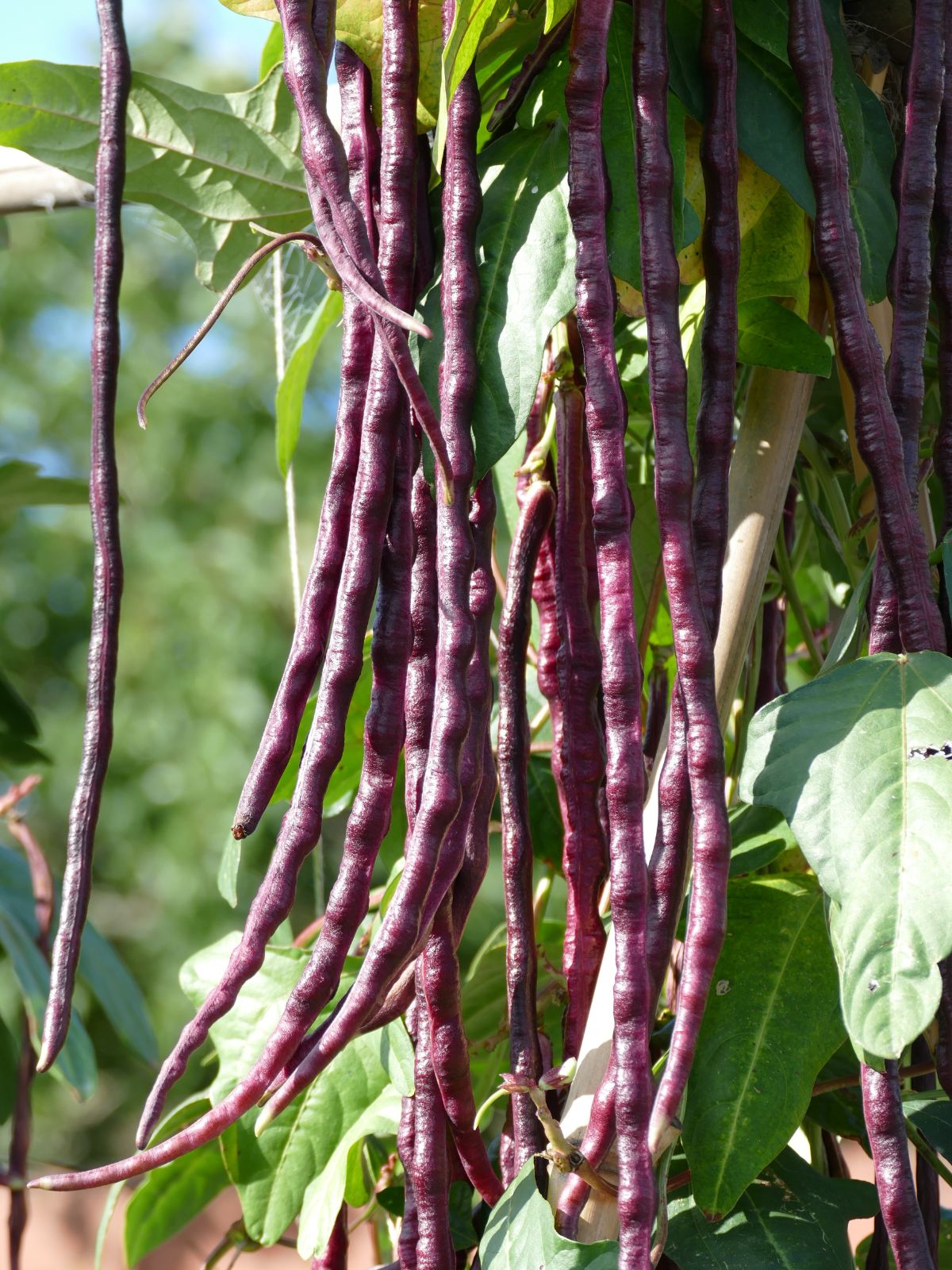 While snapbeans are nice, if you're craving something a bit different or you just want more garden color, try out some Chinese red noodle beans! These attractive beans grow up to 18" long and have a deep, red skin, which retains much of its color even when cooked. While they are tasty in Chinese fare, you can also just cook them up like regular green beans.
Well adapted to tolerate high heat and humidity, these beans don't require any more fuss than other pole bean varieties. Vines do get quite large, though, so trellising is a must!
5. Cardoon (Cynara cardunculus)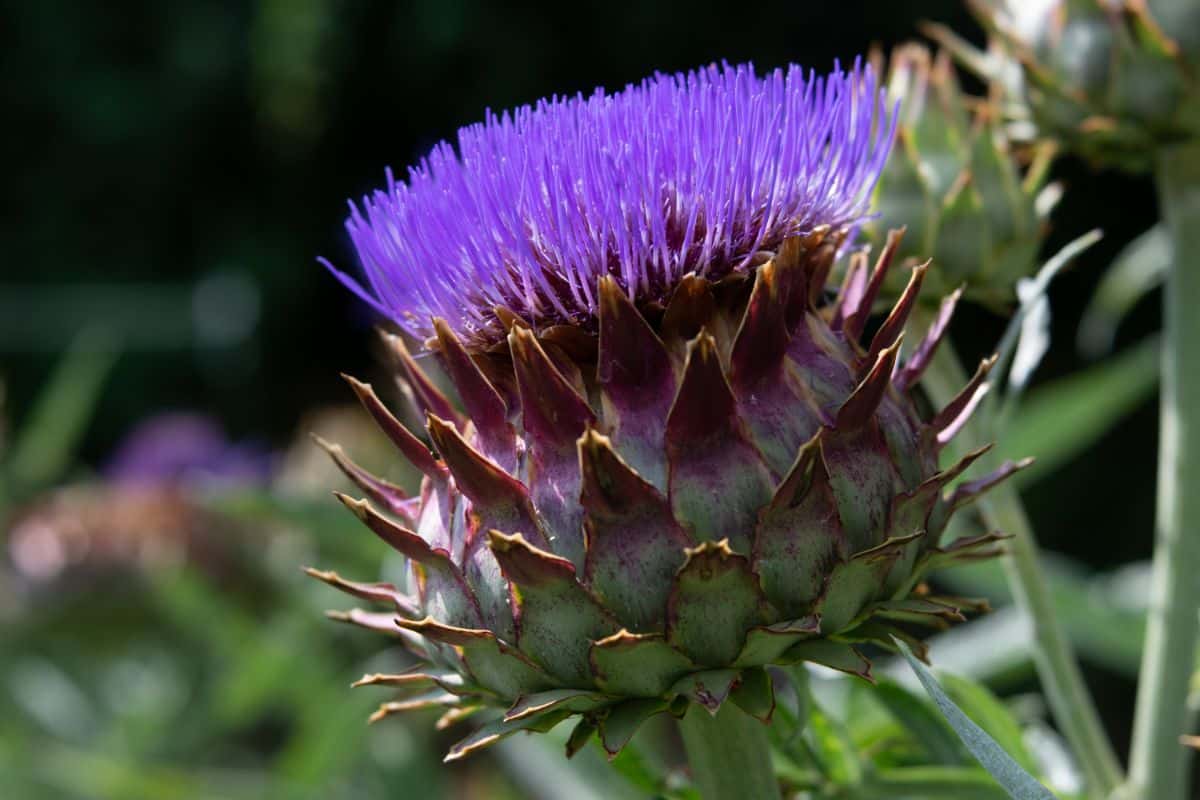 Cardoons are closely related to artichokes; however, cardoons are favored for their stalks, while artichokes are mostly kept for their edible flowers. Cardoons have been cultivated since ancient Rome and are a favorite cooking ingredient throughout modern Italy. They can be eaten sauteed, fried, pickled, raw, or boiled into soups.
Cardoons have a bit of a bitter flavor, so you will want to process them using a technique known as blanching to improve their taste. This kind of blanching is performed in the garden and has nothing to do with your stove!
If you don't want to eat cardoons, their oversized thistle-like flower makes them wonderful ornamentals too.
6. Sorrel (Rumex spp.)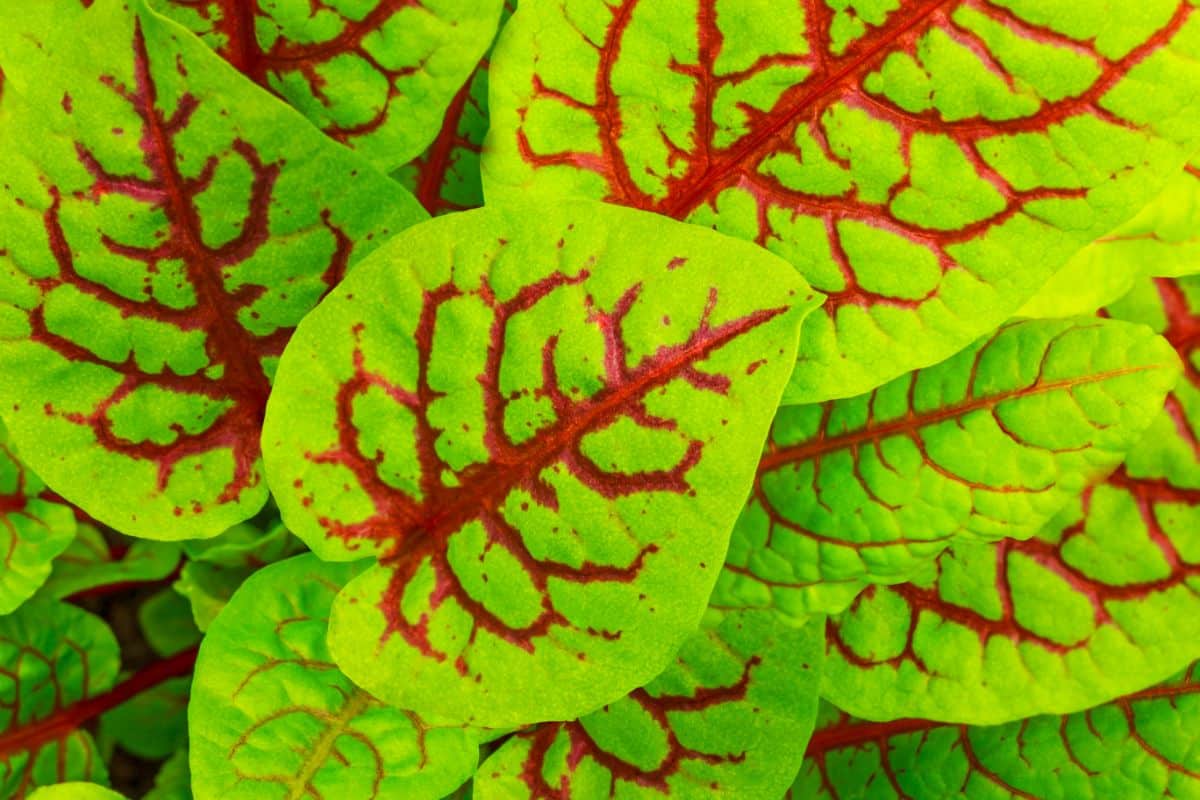 Sorrel is sometimes foraged as a wild green, but certain varieties are easy to grow in vegetable gardens and containers too. These early-emerging plants are a good lettuce substitute in spring gardens, as they are more frost-hardy than many other greens. Tasty and nutritious, sorrel has a slightly lemony flavor and can be served raw or sauteed like spinach.
While there are different sorrel varieties for the backyard grower, bloody dock (Rumex sanguineus) is a particularly appealing variety to try. Not only is it delicious, but the red-veined leaves make it an attractive ornamental accent plant too. And, if you needed more reasons to try sorrel, it's deer resistant!
7. Ground Cherries (Physalis spp.)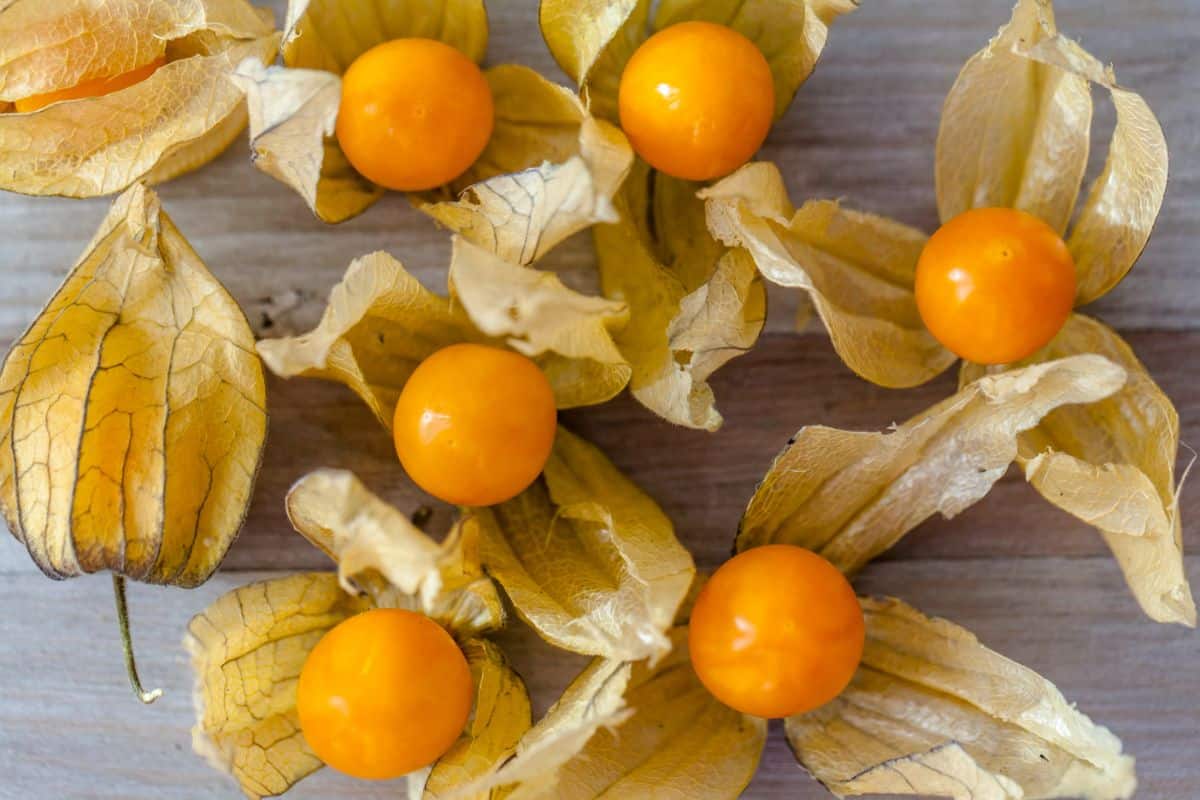 If you've had luck growing peppers and tomatoes but you're on the search for something more unique, ground cherries can be a fun seed to try. Another member of the nightshade family, ground cherries grow a bit like tomatillos, with round and succulent fruit enclosed within a papery sheath. Pull back the paper covering, and you're in for a mouth-watering treat!
Ground cherries are small, about the size of cherry tomatoes, with a sweet and fruity flavor that tastes a bit like strawberries and apples. While easy to grow, ground cherries should be separated from other nightshade plants in the garden, as they are susceptible to the same types of pests. These plants also benefit from added support poles or tomato cages, which can keep them growing in more compact forms.
8. Corn Salad (Valerianella locusta)
Despite its name, this delicious green has nothing to do with corn! Corn salad, also known as mache, is a delicious, cold-hardy green that's packed full of antioxidants and vitamin C. It is also incredibly resilient in the winter and can be grown throughout fall or even throughout winter with a cold frame!
With soft and supple leaves and easygoing nature, there are lots of reasons to love corn salad. Add this green to salads or other raw dishes for a mouth-watering, nutty flavor.
9. Perilla (Perilla frutescens)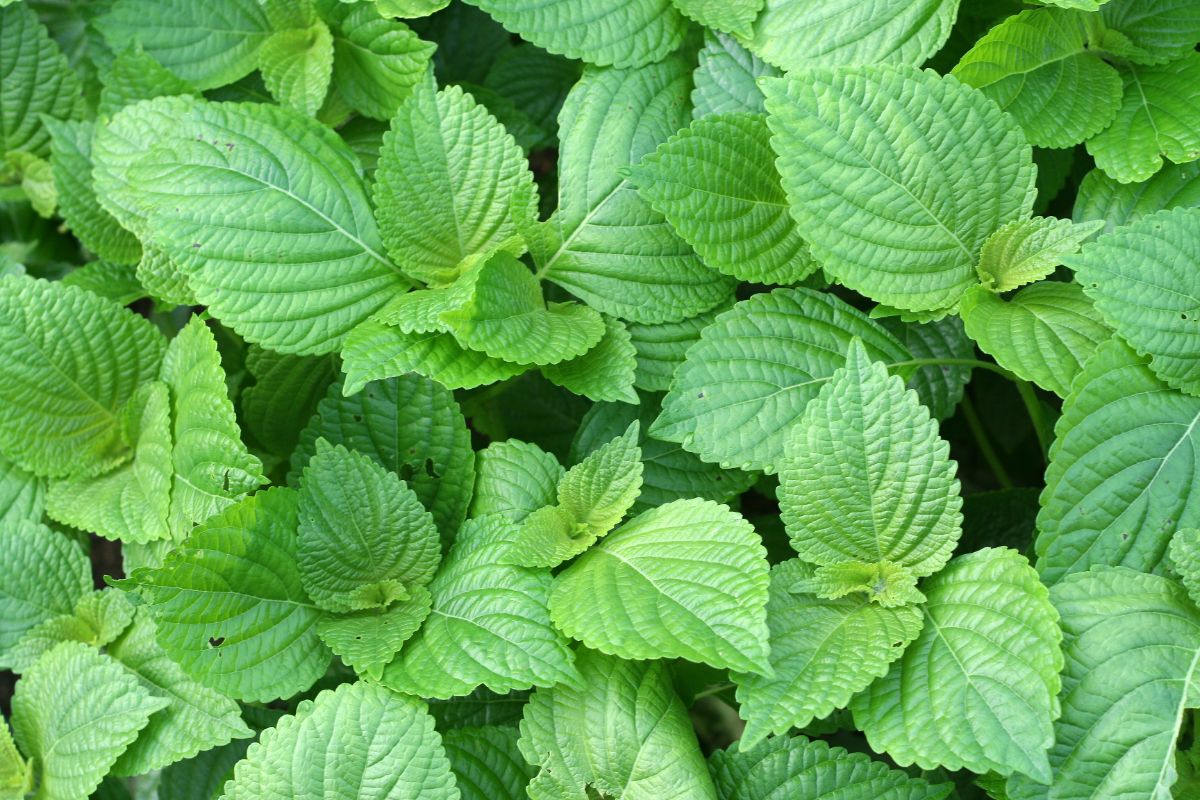 An intriguing green, perilla is a common addition to many Japanese dishes and has been used in Eastern medicine too. Leaves can be used dried, fresh, pickled, or salted and make a fine pairing for many rice dishes. The seeds of this plant are also very healthy and rich in omega-3 fatty acids.
Perilla loves hot weather, but it can be grown as a perennial in zones 10 and 11. It also makes an excellent companion plant for tomatoes and encourages pollinator activity in veggie beds. Just be careful, as it is toxic to cattle and other livestock.
10. Mizuna (Brassica rapa spp.)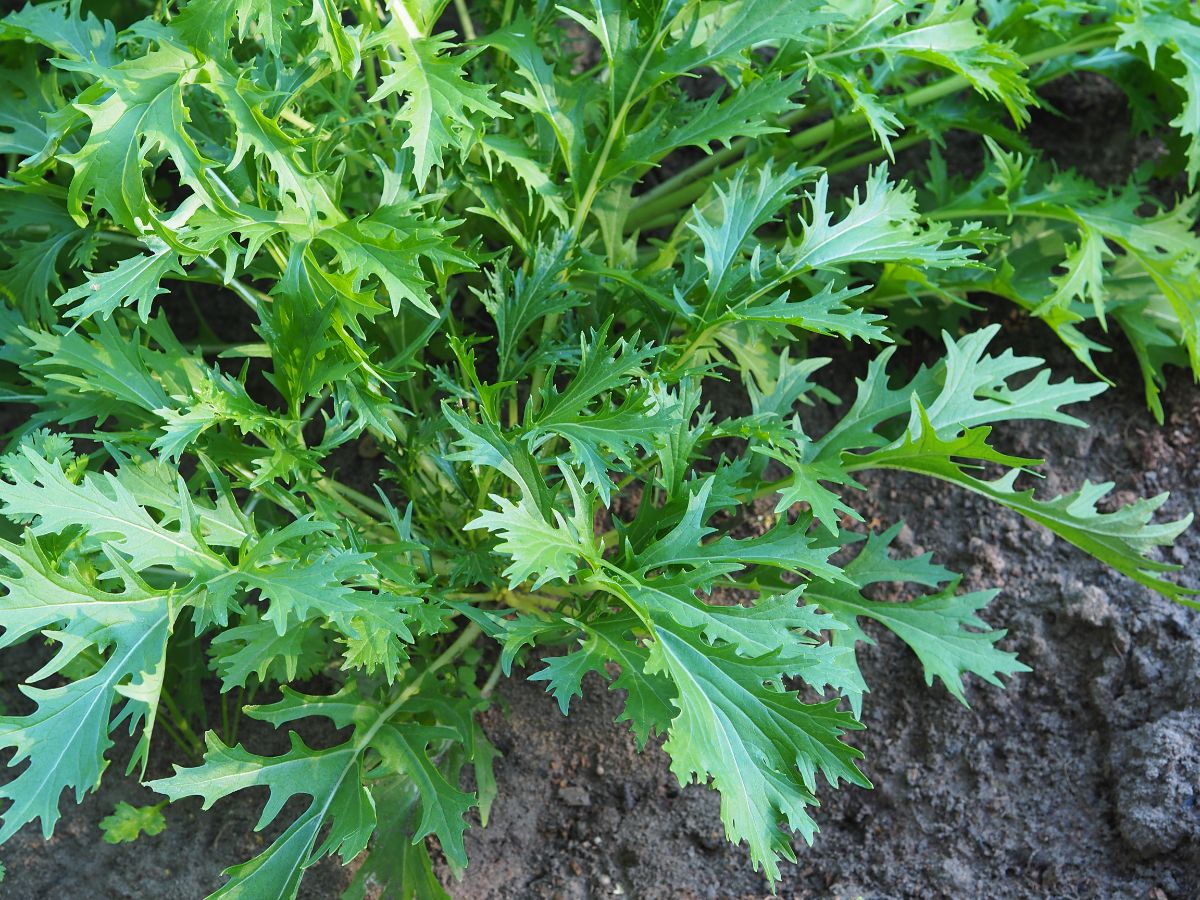 Also known as Japanese mustard greens, mizuna is a versatile green with a deep, rich vegetal flavor that tastes a bit like spinach or kale. This plant is used in a similar way, too, and can be eaten fresh in salads or sauteed or cooked into hearty winter stews. Or, for even more flavor, try out mizuna microgreens or baby greens.
Mizuna can bolt in heat; however, bolt-resistant varieties are available, and they're much slower to turn bitter. Some cold-resistant mizuna varieties can be grown early in the spring or late in the fall, too, for year-round greens. To harvest, pick individual leaves or cut off the entire plant just like you would lettuce.
11. Salsify (Tragopogon porrifolius)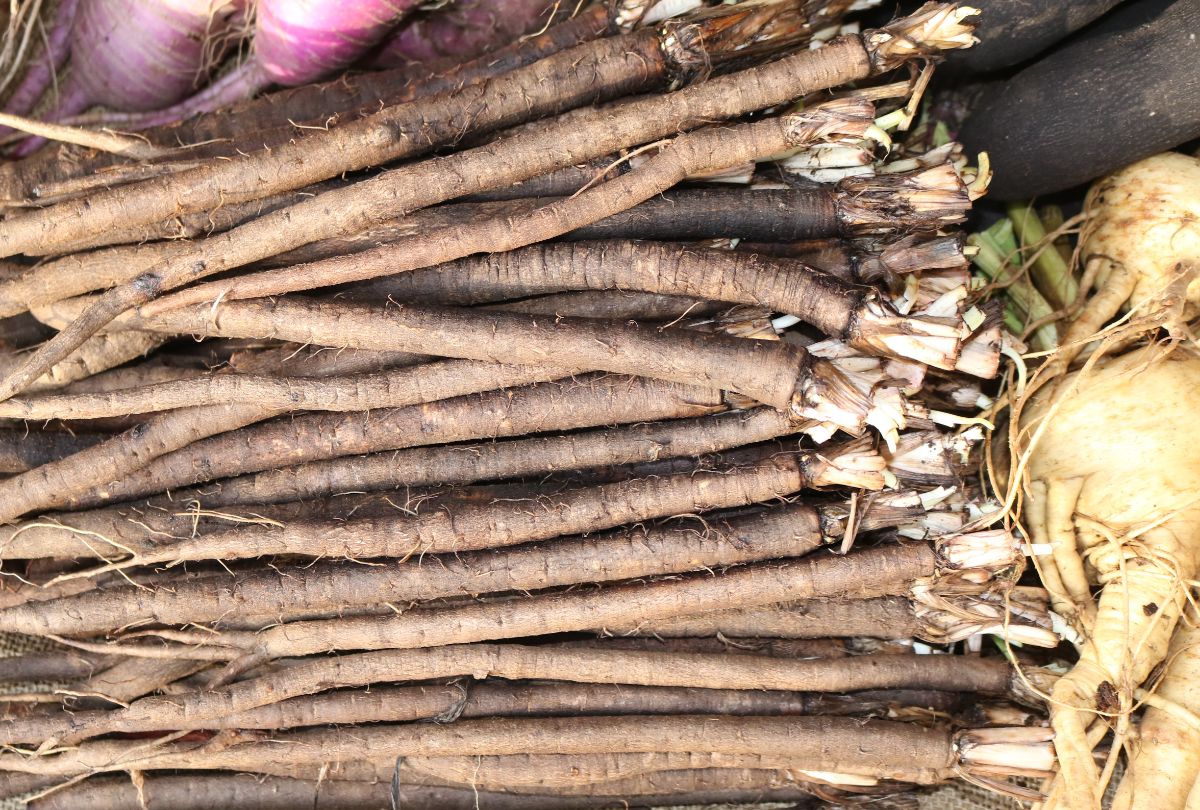 Salsify is a root vegetable that looks and tastes a bit like parsnips; however, it is an heirloom plant that has an impressive history and has been cultivated for centuries. While salsify is an easy-to-grow plant, like other root crops, it does require loose and fluffy soil to ensure roots grow properly. When young, plants look a lot like grass, so take care when you're weeding your garden, and don't accidentally pull out all of your salsifies!
Like parsnips, salsify can be eaten roasted, stirred into soups, or served on its own. Seeds should be planted in springtime and harvested in autumn. When harvesting, dig your salsify out carefully to avoid damaging tender roots.
12. Salad Burnet (Sanguisorba minor)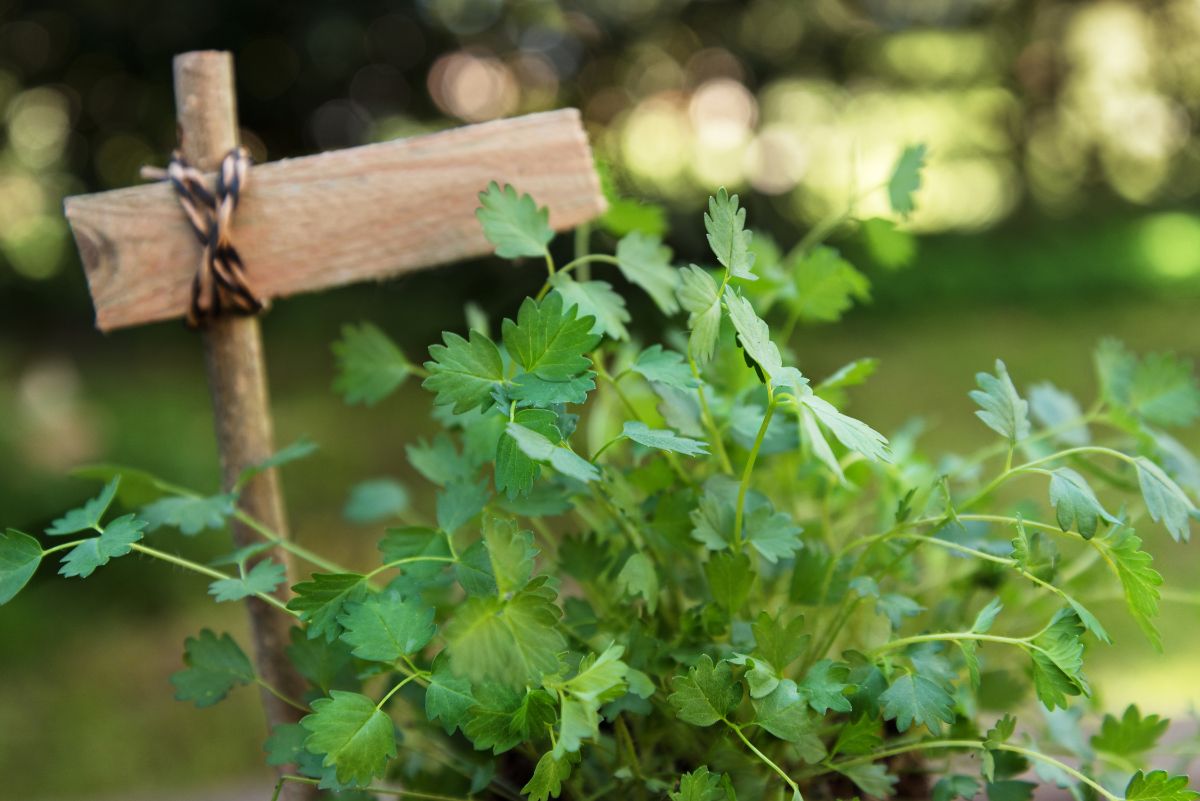 Salad burnet is a delicate little plant that can be used as a flavorful herb or a leafy green. Leaves are thin and lightly serrated at the edges and have a flavor that tastes somewhere between a cucumber and a watermelon. While it is used sometimes to create cocktails, sauces, and soups, leaves are absolutely stunning in tea sandwiches for an afternoon tea party!
Short-lived perennial salad burnet can be grown inground or in pots. Just make sure the soil stays consistently moist. Salad burnet is sometimes available in the herb section at plant nurseries, but seeds can also be ordered online.
13. Luffa (Luffa aegyptiaca)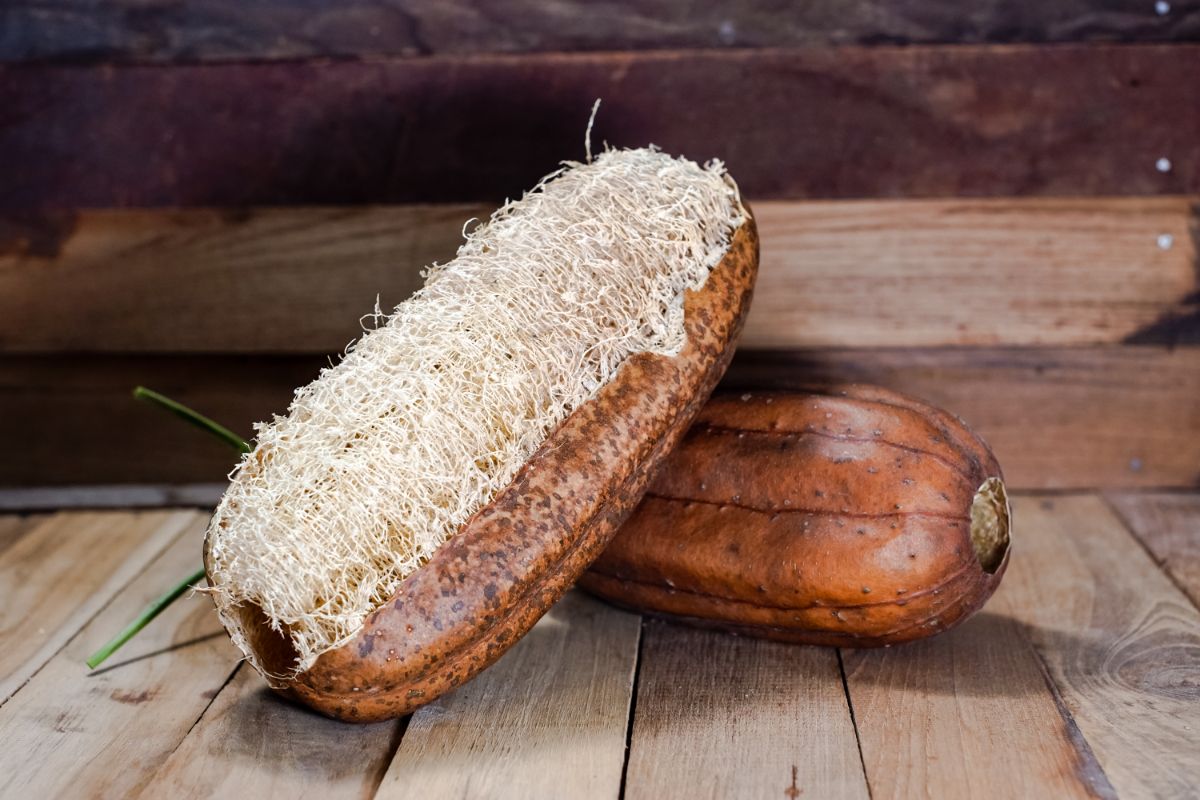 If you've ever thrown yourself a spa day, you probably are no stranger to luffas – those natural-looking, tan sponges that are just right for beauty care routines. But did you know you can grow luffas at home? That's right, not only are luffas (or loofahs) easy to grow, but they're also edible!
When young, luffas can be cooked up like zucchinis and summer squash; however, once fully mature, they are best for sponge-making. Fully mature luffas are dried completely before removing their tough skin to reveal the usable luffa sponge inside! Just be forewarned: these veggies require a long growing season, so they may not be ideal if you live in a very cold climate.
14. Celeriac (Apium graveolens var. rapaceum)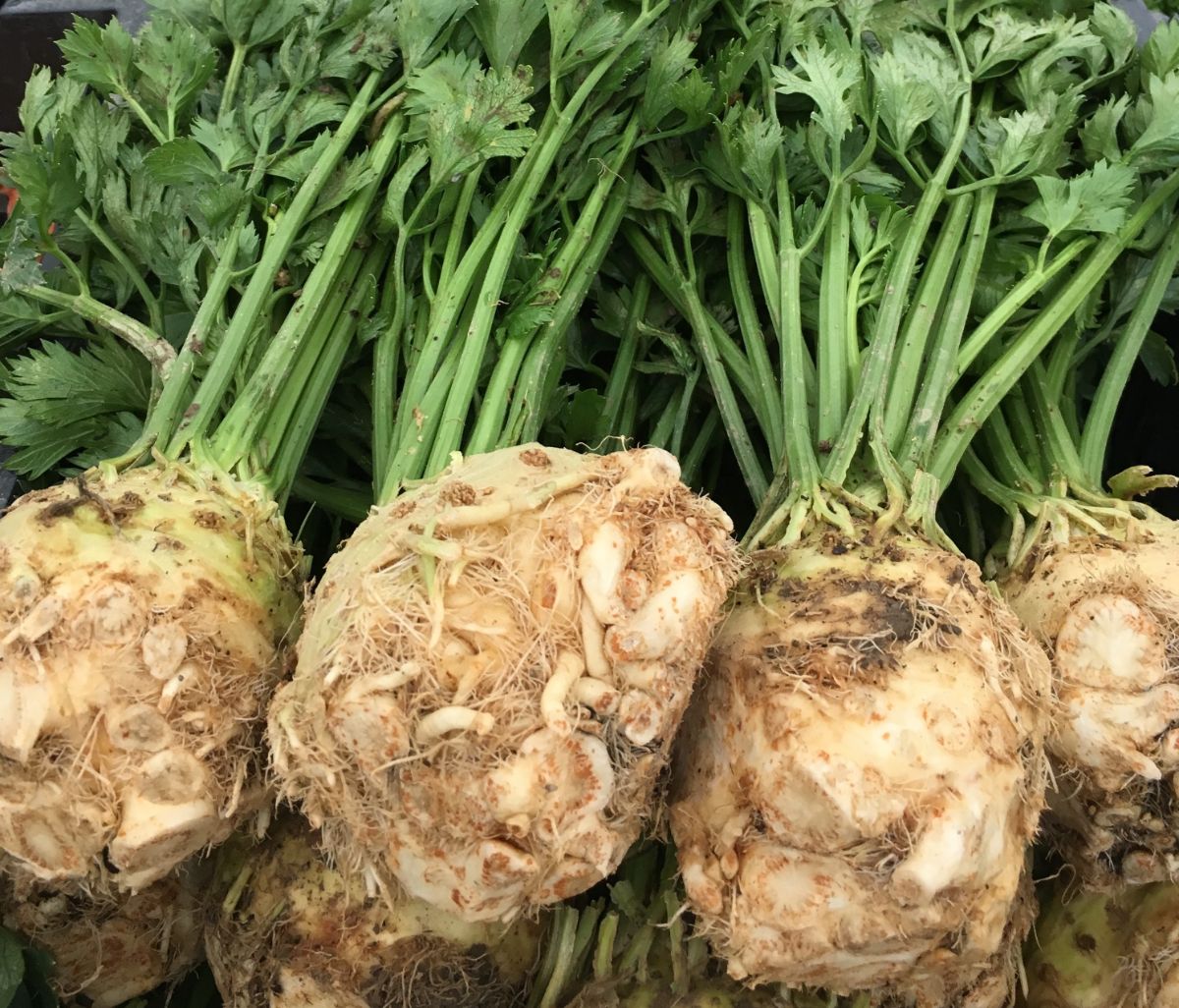 Celeriac, also known as celery root, isn't exactly an unusual plant. It's been quite common in vegetable gardens for generations; however, it's fallen out of favor in recent years and isn't grown as frequently. But we think that should change!
Celeriac is a root vegetable that's very closely related to celery, but many gardeners find it easier to grow. Celery can be difficult to manage, particularly as watering and heat can cause crop failure and reduce the vegetables' flavor. But celeriac tastes and can be used like celery, yet it handles temperature extremes like a champ.
15. Dwarf Tamarillo (Cyphomandra abutiloides)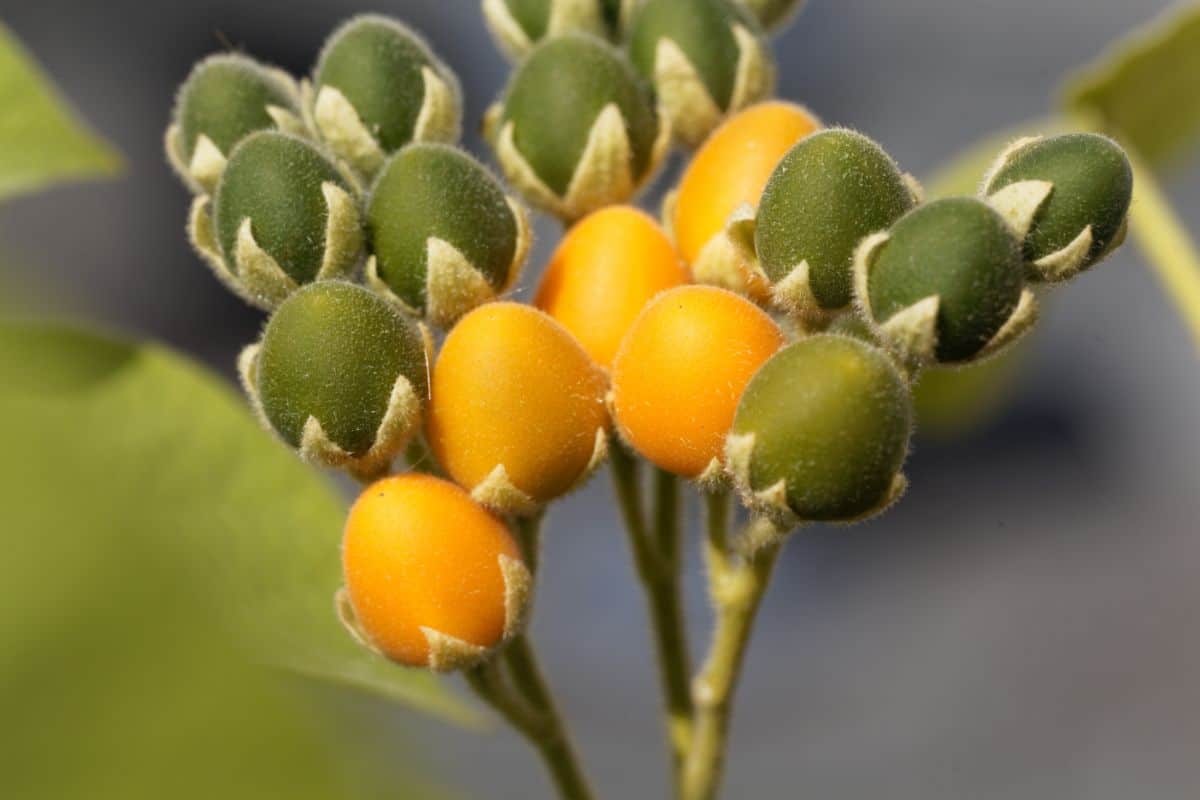 A mini version of the standard tamarillo, dwarf tamarillos are naturally found in South America, but they can be grown in cooler locations. Depending on your grow zone, you may want to grow dwarf tamarillos indoors or in a greenhouse, but they can overwinter just fine in zones 9 and above. Grown as perennials, dwarf tamarillos can mature into small trees, although they'll stay smaller in cooler locations.
When mature, these plants will produce clusters of tasty fruit that turn orange when ripe. Perfect for juicing or smoothies or when whipped into dessert, tamarillo fruit has a very tropical flavor with hints of pineapple.
16. African Horned Melon (Cucumis metuliferus)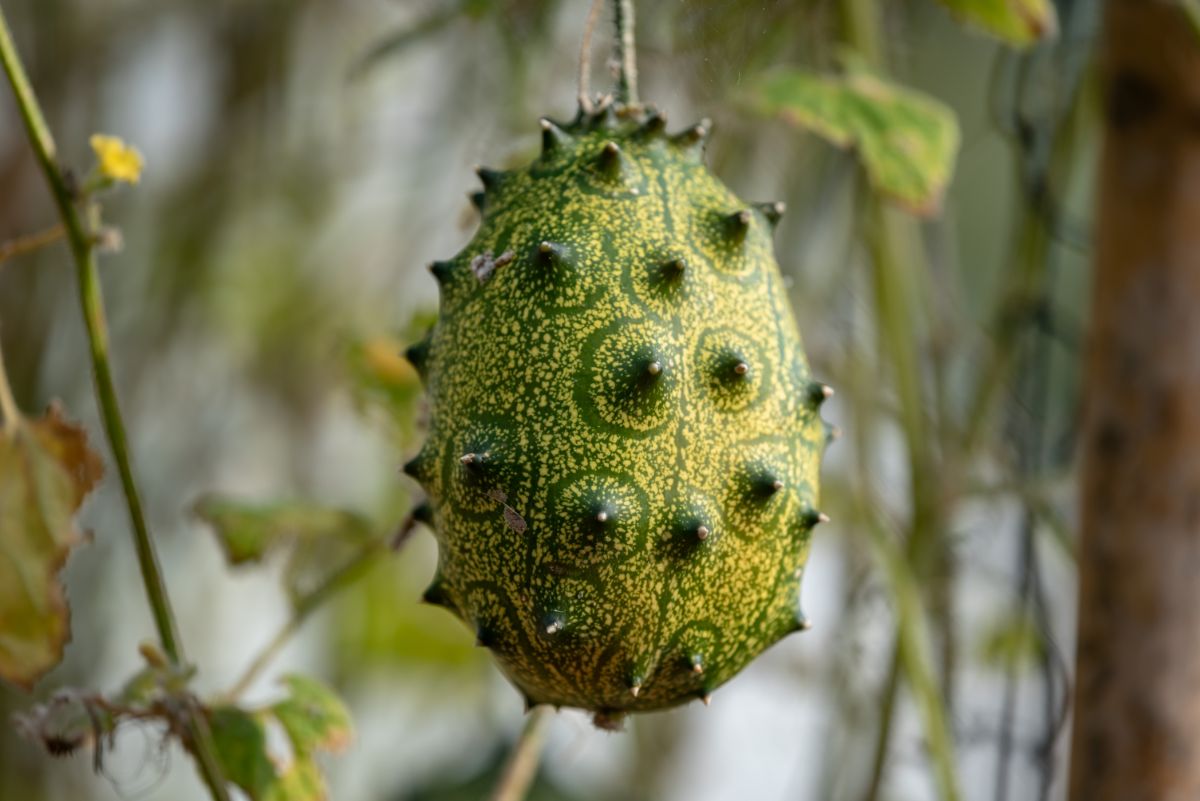 This African native may look tropical, but it can be grown in most backyard gardens easily enough. It takes about 90 days from sowing for this vining plant to fruit, so gardeners in cool regions should still have enough time during the season to grow a harvest of these oddball plants.
When ripe, horned melons' spiky skin turns from green to orange to signal that it's ready to be picked. Inside, the fruit's lime-green pulp has a Jell-O-like consistency and a sweet and sour flavor that is somewhere between bananas and limes.
17. Burdock (Arctiumspp.)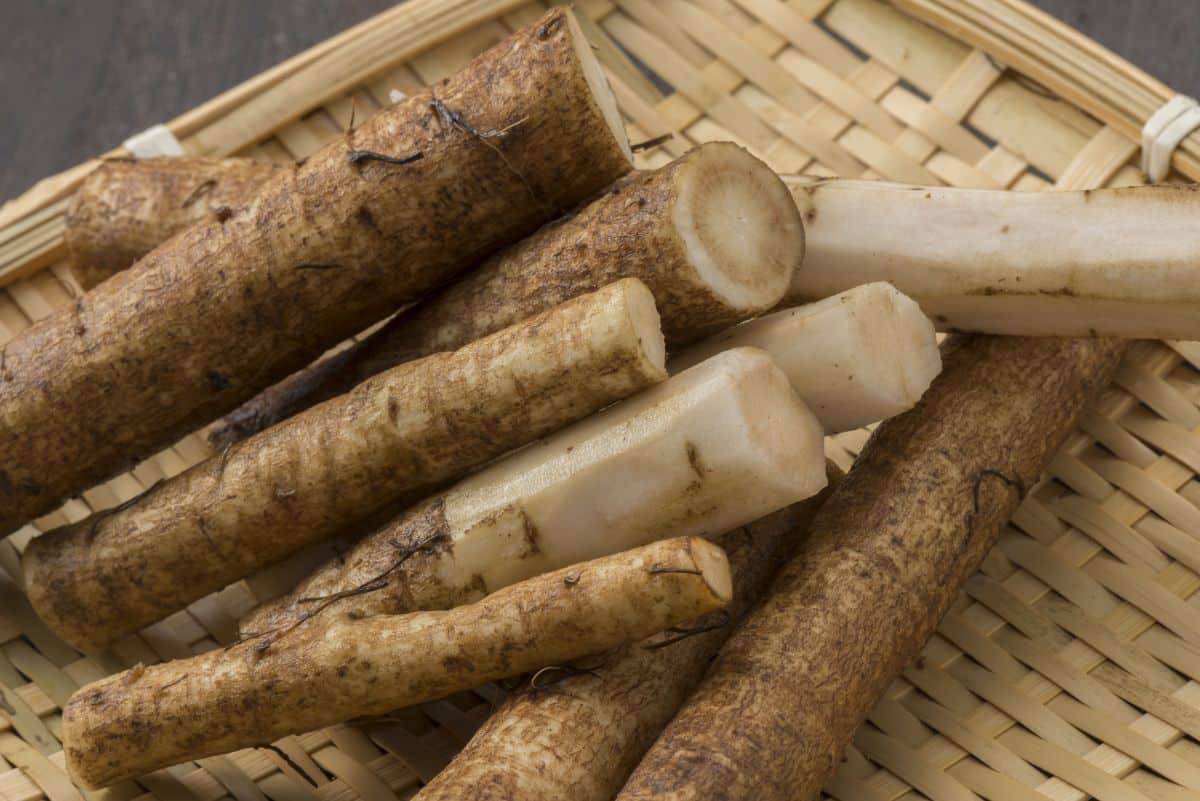 Many people discount burdock as a common weed, but certain varieties are delicious edibles with many health benefits. Often used in Japanese cuisine, first-year crops can be dug up in late fall to early winter for cozy, fireside recipes. Roots can be roasted or cooked into traditional recipes like kinpira gobo.
Like other root veggies, burdock needs deep gardening beds filled with fluffy, loose soil. When provided with enough space, burdock roots can grow up to 3' long!
18. Bitter Melon (Momordica charantia)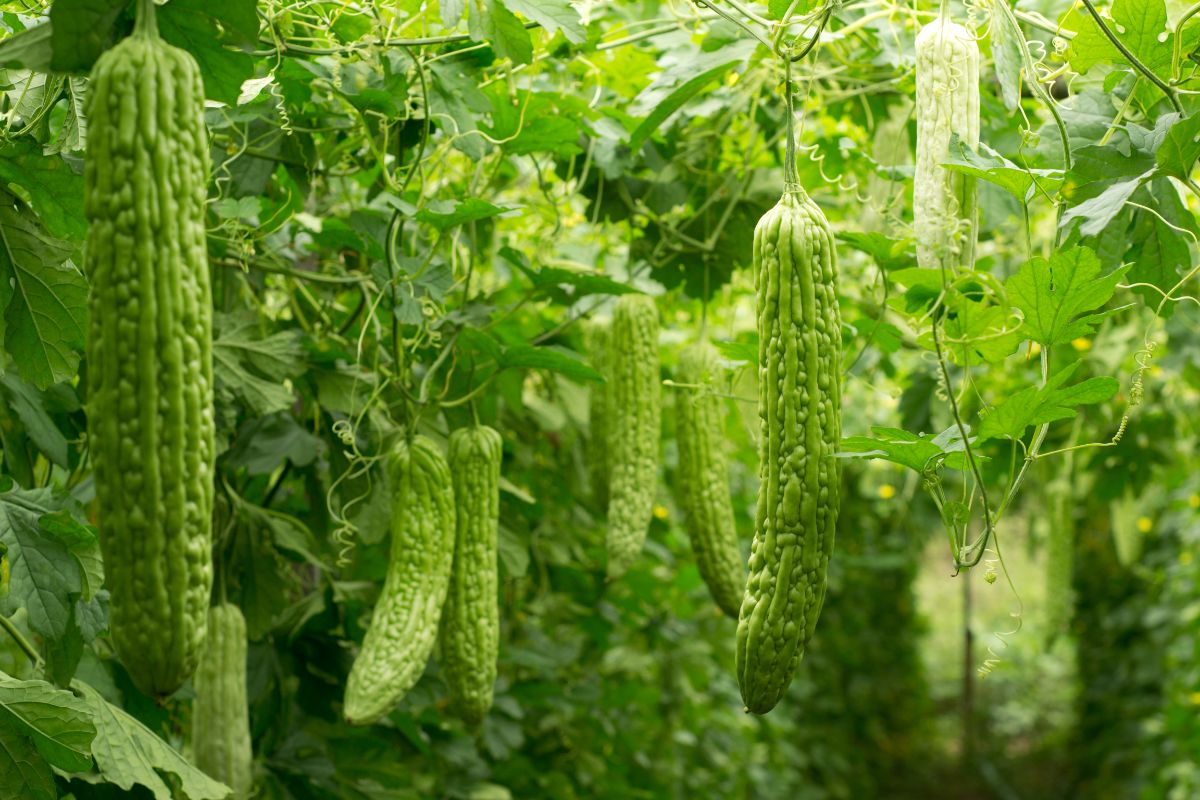 Bitter melons are superfoods and are rich in antioxidants like vitamin C. And, as exotic looking as they are, they can be grown abundantly in most garden spaces. Like other vining plants, they will grow best on trellises or fences, and they can handle heat and humidity just fine.
Easily recognized by their bumpy skin, bitter melons can be brewed into teas or cooked into a wide range of dishes. Raw, bitter melon has a strong astringent flavor, which is why many people choose to cook it. Usually prepared by slicing and stir-frying, bitter melons pair beautifully with traditional flavors like beans and garlic.
19. Birdhouse Gourd (Lagenaria siceraria)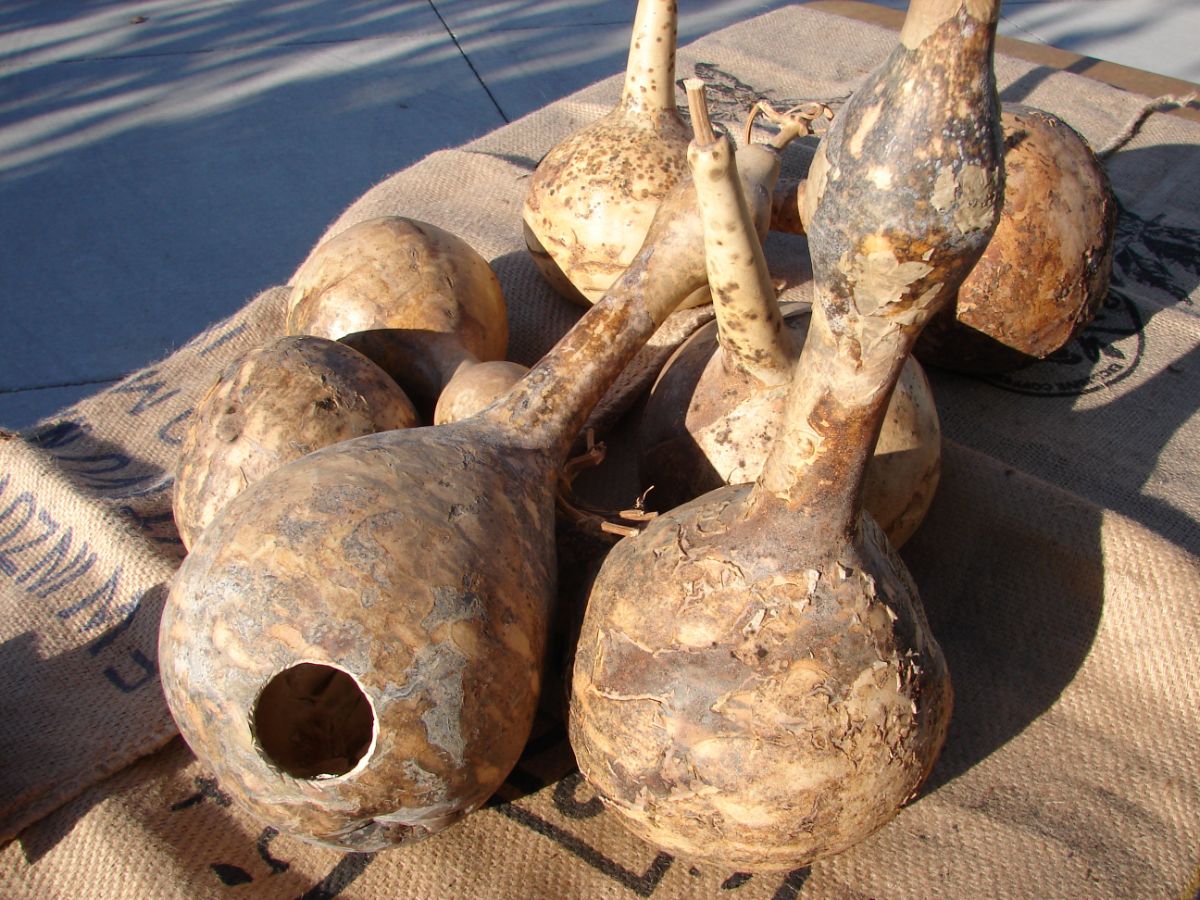 Birdhouse gourds may not be edible, but their sheer versatility has earned them a place on this must-have list. These hard-shelled gourds are easy to grow, with similar growing requirements to other winter squashes. However, once dried and cured, they make for some of the best nature-based craftings around!
As the name suggests, birdhouse gourds are often dried and turned into homemade birdhouses. This is easy enough because the interiors are hollow. Just drill an appropriately sized hole, shake out the dried seeds and pulp and add a hanger.
Birdhouse gourds can also be used to create bowls and other projects, and their thick skin is ideal for pyrography.
20. Ice Plant (Mesembryanthemum crystallinum)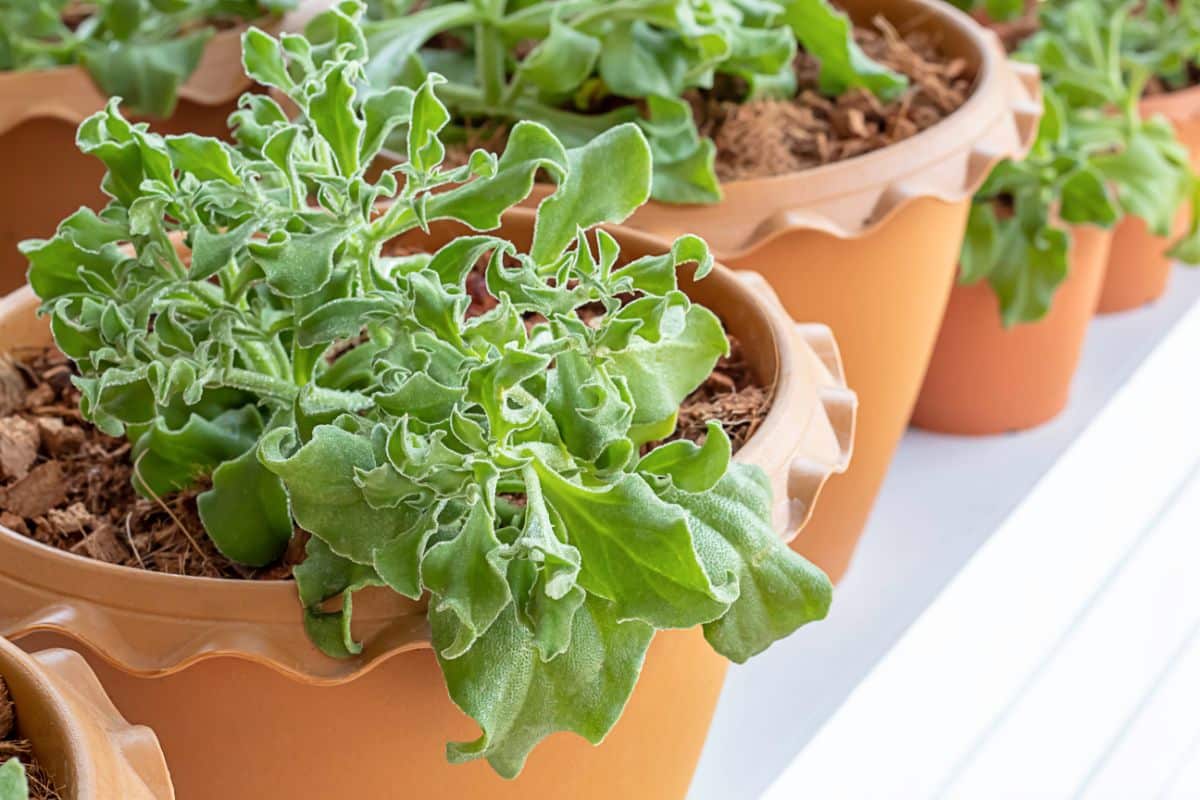 Perennial in warmer locations, ice plants can be grown as annuals in cool climates. These hard-to-find plants have fleshy and succulent leaves, which can be used just like spinach. When crushed, ice plant leaves also produce a type of natural lather and have been used as a homemade soap substitute over the years as well.
Once used as a treatment for scurvy, ice plants were spread throughout the world from seeds dropped by sailors and other travelers. Today, they can be kept in backyard gardens and container planters where their edible leaves and daisy-like flowers are sure to delight.
Summary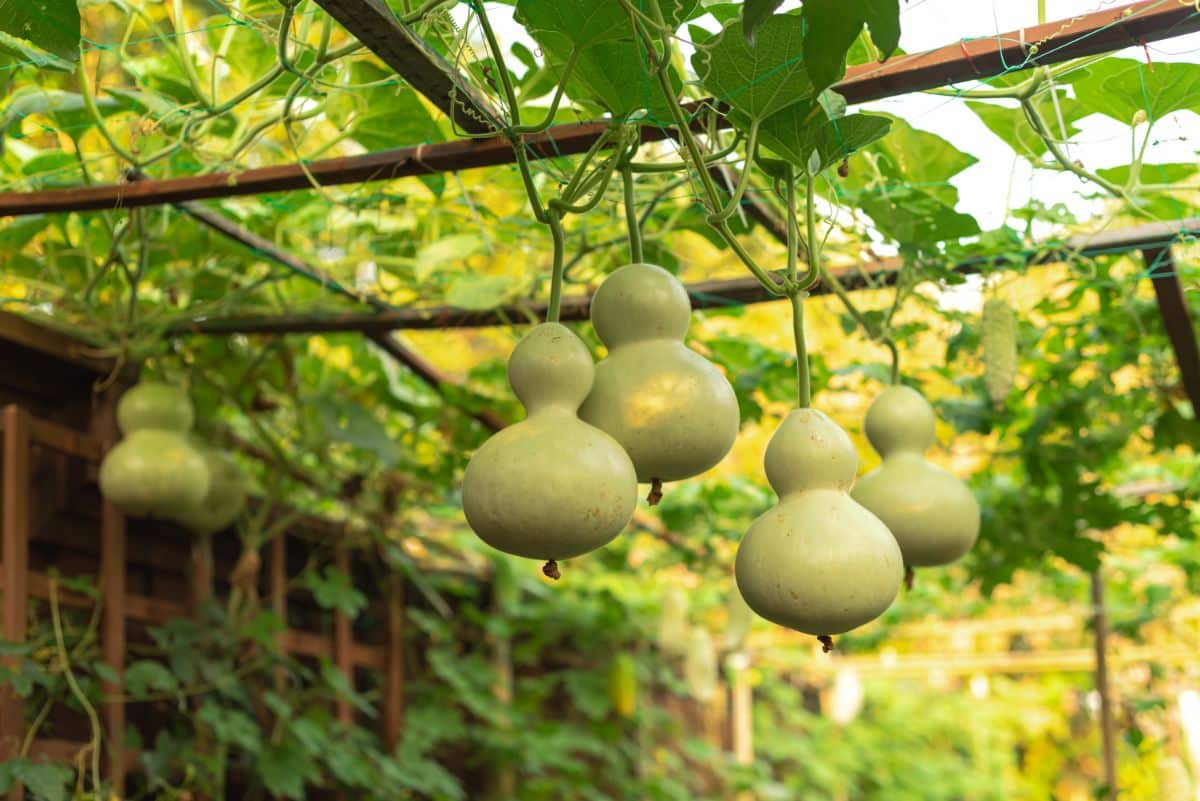 Growing common vegetables, like lettuce and kale, are great for some gardeners. But if you're the type of gardener who loves adventure and experimenting with new flavors, picking an oddball or unusual plant to grow can give you something to look forward to and help expand your gardening skills.
We hope you've found some exciting new plants and seeds to try in this article. However, if you're still searching for your next great gardening experiment, read up on microgreens here for more unique flavors we're sure you'll love!