The term micro gardening is relatively new, but the ideas are not. Micro gardening is a method of gardening that is ideal for folks with limited or nontraditional spaces.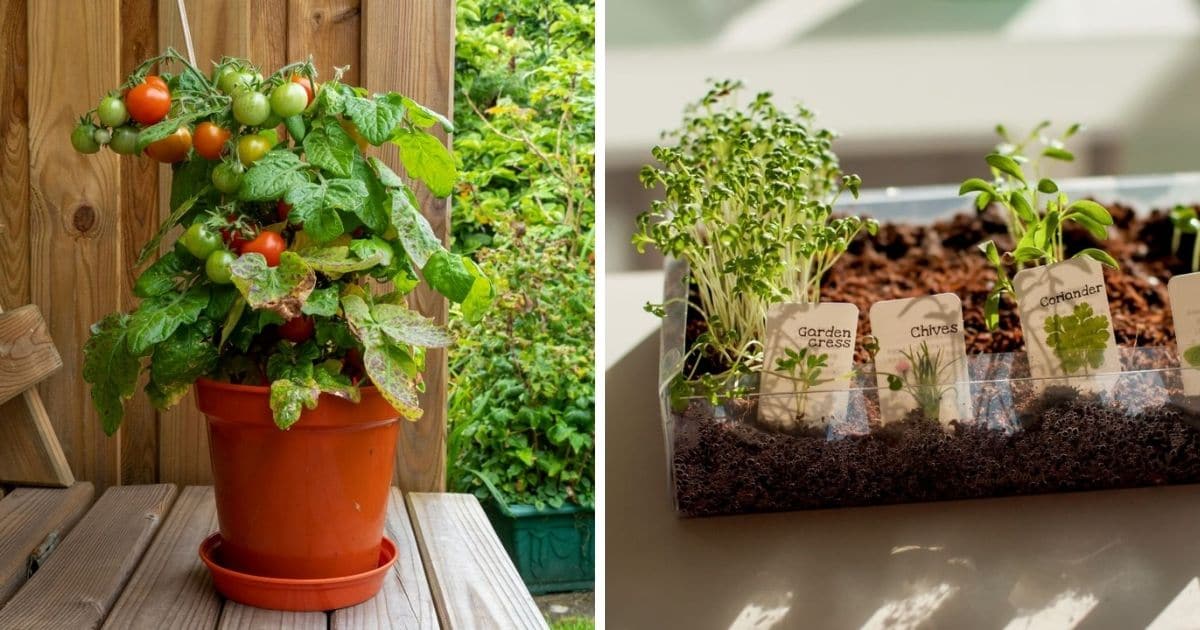 City dwellers, apartment renters, and people with compact or nonexistent backyards might think they can't garden, but this is far from the truth. With micro gardening, growing fresh fruits and vegetables is possible just about anywhere.
Jump to:
What Is Micro Gardening?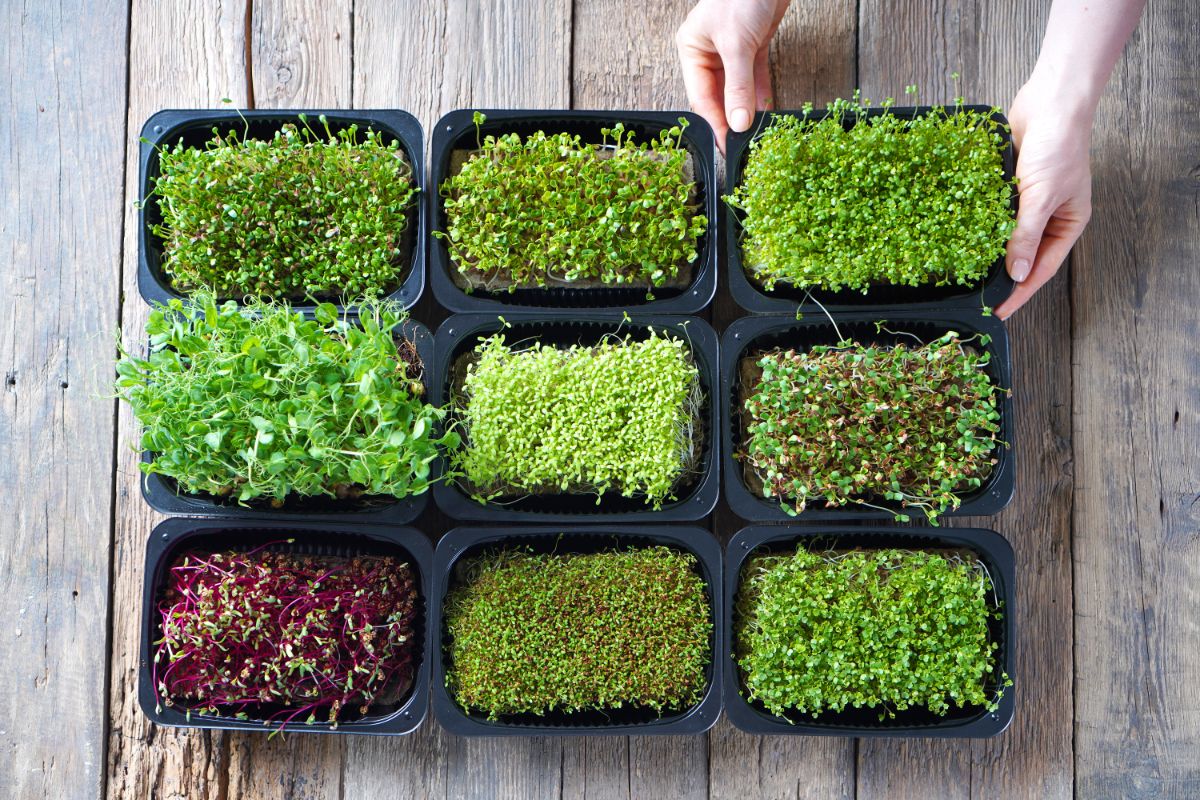 Micro gardening is an intensive gardening method that uses containers and carefully designed spaces to optimize production. It incorporates sustainable strategies, including energy and space-efficient practices to make the most of a small area.
Micro gardens are also commonly known as mini gardens, intensive container gardening, and urban gardens. They are different from basic container gardens because of their size and commitment. Simple container gardening is setting up a few planters here and there but without an integrated system. Micro gardening takes container gardening to the next level.
Who Is Micro gardening For?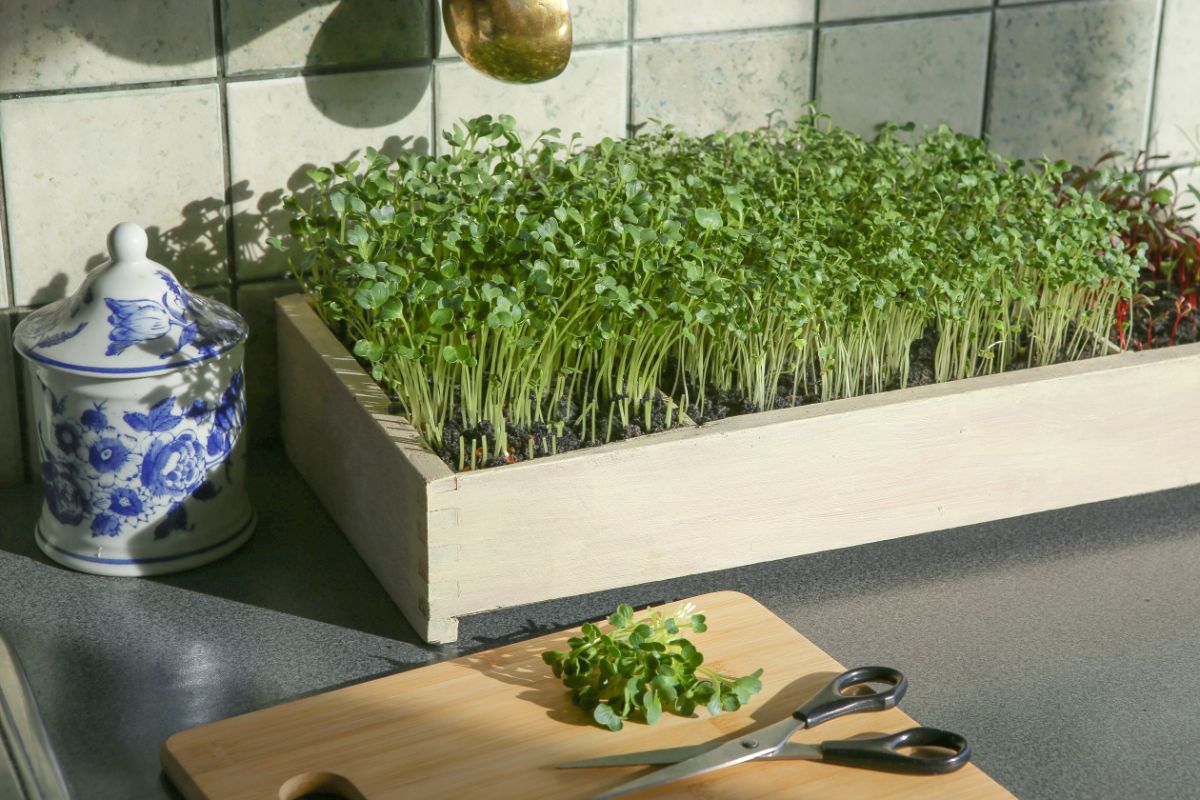 As a species, we live in ever-smaller spaces with limited access to yards, gardens, or even a small patch of green landscape. This is especially true for city and apartment dwellers. However, not having green space is no reason not to garden and grow your own food. The process is significantly different from the massive gardens we are used to, but it is still an excellent way to grow food.
People are getting extremely creative, making the best use of the space they do have available instead of focusing on the space they wish they had. After all, we've got to work with what we have, and there's no use lamenting the situation when we can put our efforts instead into building something new, different, and fantastic.
Micro gardening is for:
People without yards
Urban dwellers
Apartment residents
Folks with limited time and resources
Folks with mobility issues – a micro garden can be set up to accommodate all sorts of restrictions. Place containers on tables to make them easier to reach; use vertical spaces, so there isn't a need to bend down to water plants and harvest vegetables.
Thinking Outside the Garden; Places to Micro Garden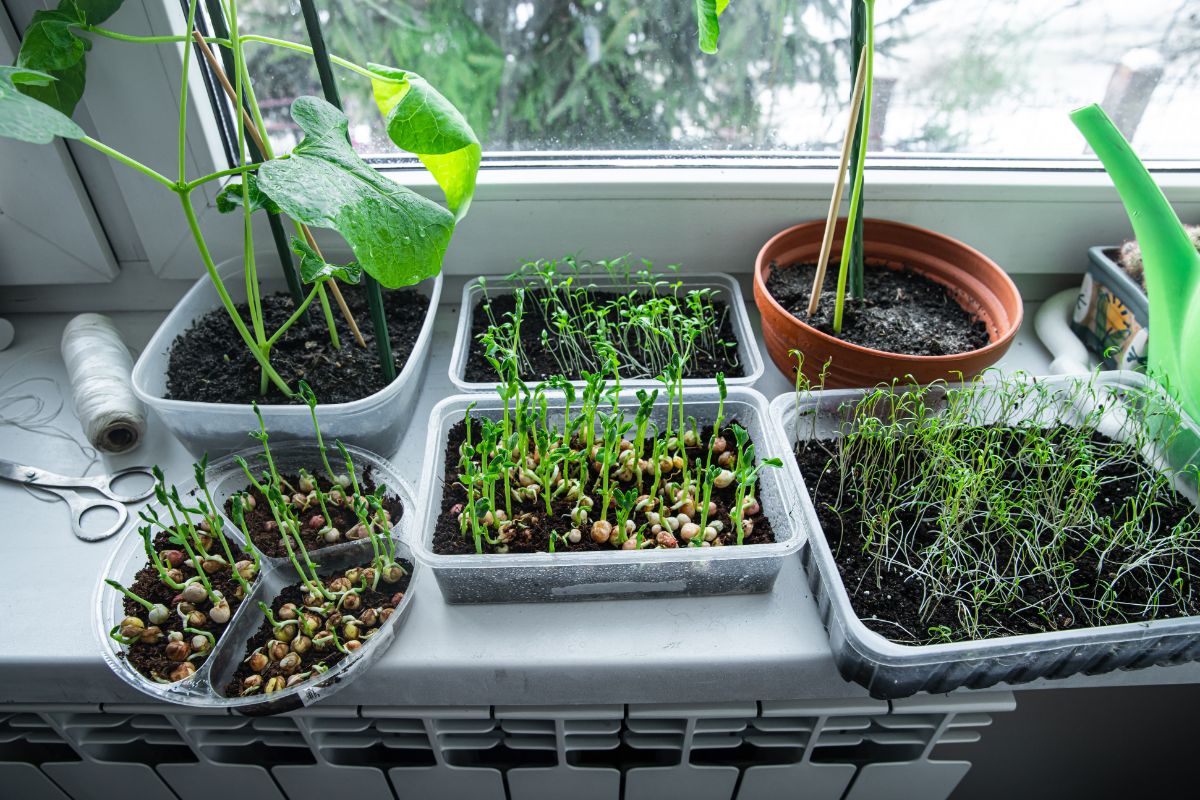 Take any thought of a square plowed garden plot and throw it out the door. Some popular micro gardening spaces and frameworks include:
Balconies
Decks
Porches
Rooftops
Walkways
Patios
Steps
Containers Ideas For Micro Gardening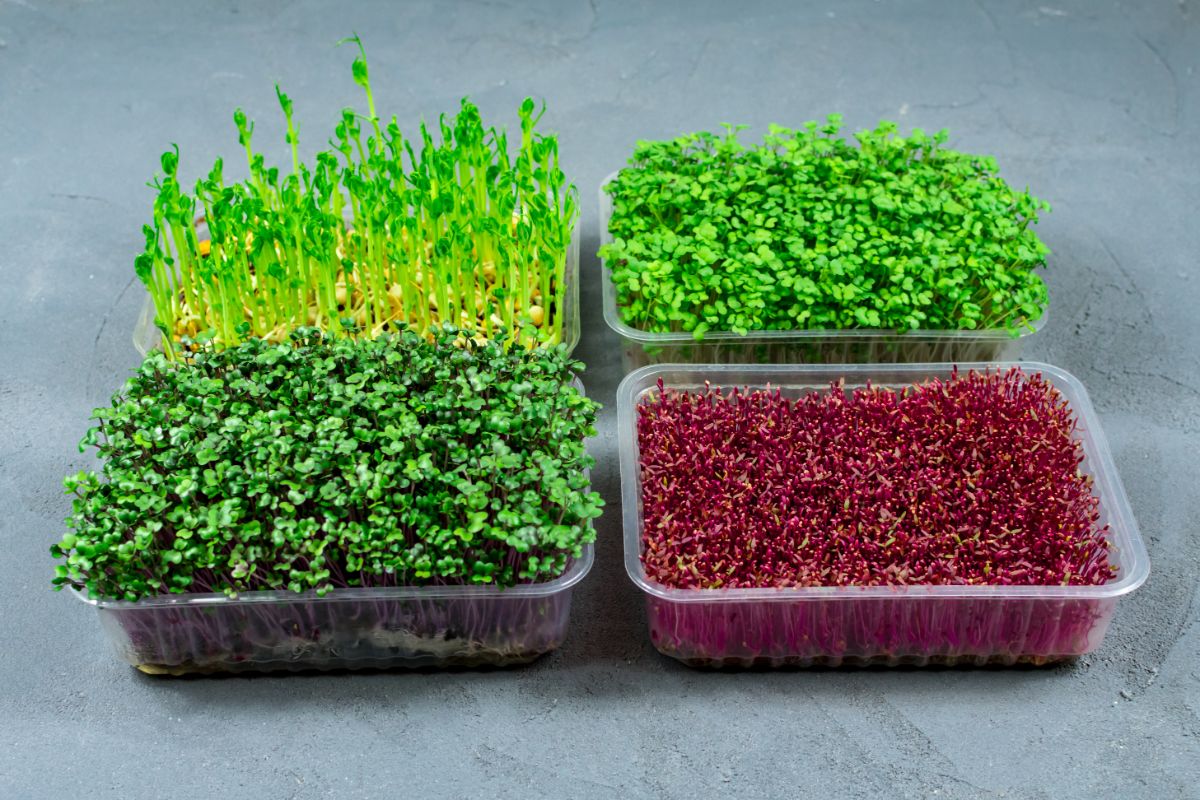 Trash cans
Old car tires
Wooden boxes
Grow bags
Window boxes
Raised beds
Old bathtubs
Ceramic pots
Plastic buckets (2-gallon, 5-gallon, 10-gallon)
Teapots
Coffee tins
Jugs, vases, and jars
Old metal colanders
Crockery
Laundry baskets
Wagons and wheelbarrows
Metal basins
Milk crates
Metal, wooden, or plastic toolboxes
Watering cans
Wooden barrels
Birdbaths
Animal troughs
Notes on choosing micro gardening containers:
Don't use any container that has held harmful substances, like old paint cans or chemical buckets.
Containers need drainage holes, or the bottom bit of soil gets excessively soggy and can harm the growth of your plants. In extreme cases, saturated soil leads to root rot and plant death.
For containers that don't have drainage holes and it's not possible to drill them in, like with old bathtubs, line the bottom of the vessel with stones that help absorb excess water.
Benefits of Micro Gardening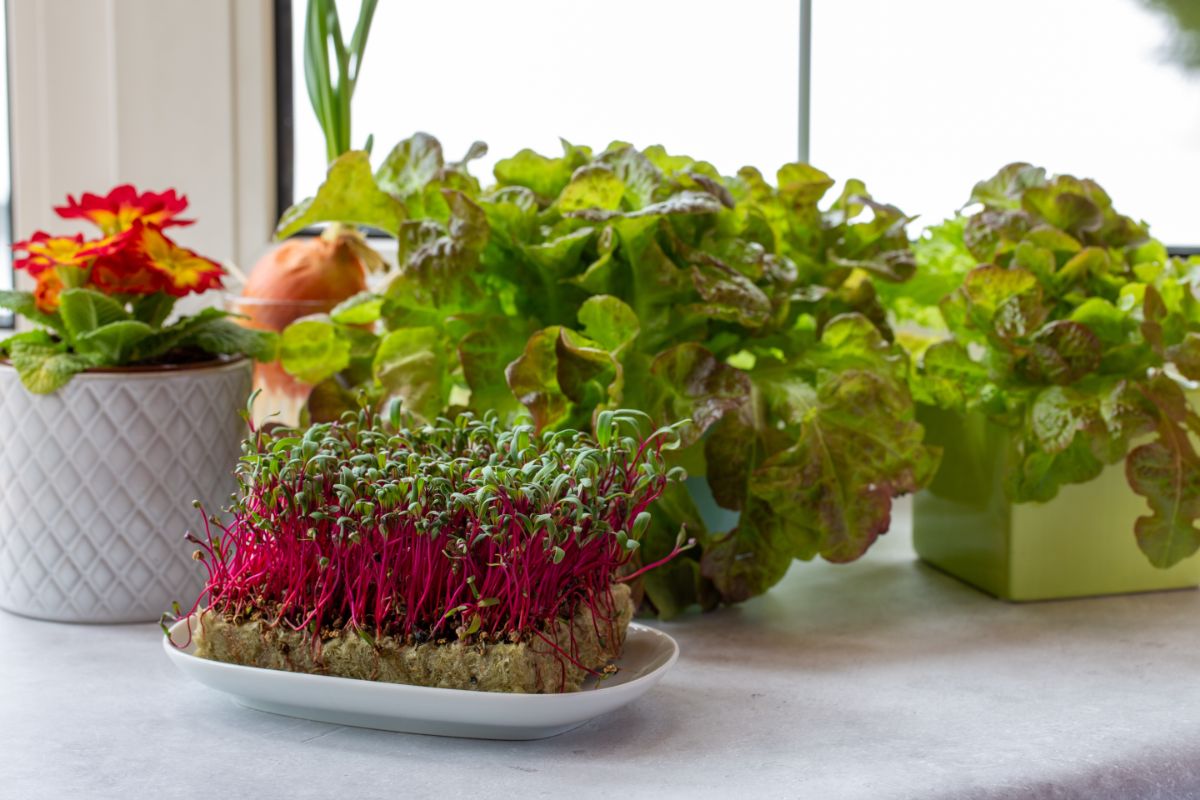 While a micro garden may not provide all the food for your family, and efficiently designed one can provide quite a bulk of it. According to the FAO (Food and Agriculture Organization of the United Nations), an 11-square foot micro garden can produce 36 lettuce heads every 60 days, 10 cabbages every 90 days, 100 onions every 120 days, and 200 tomatoes every year.
Micro gardening is an excellent way to start gardening if you've never done it before. There isn't a significant investment, and if you struggle, it's not a big loss. Micro gardening embraces compartmentalized gardening, with each section of the patio or walkway being its own little garden space.
You can grow a few things to start and then expand when you're ready. This is vastly different from conventional gardening, where you dig up a patch of earth, creating a permanent gardening space that is then fully planted.
The Two Downsides Of Micro Gardening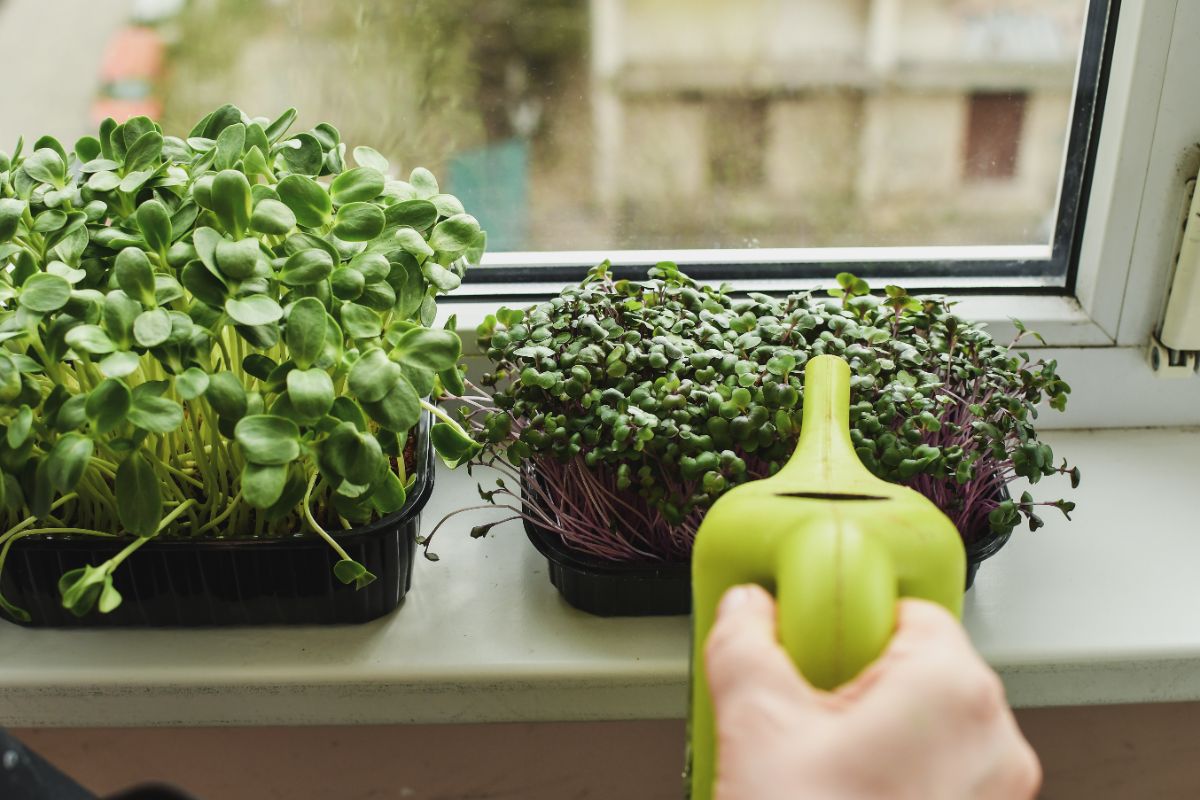 Micro gardening does have two significant, though not too troublesome, downsides. Because the majority of plants are in containers, they don't absorb and keep water the same way the ground does.
For the micro gardener, this means that you'll need to water more often. If there's a drought, you'll need to water every day. Always water in the morning before the heat of the day, so the plant can make the most of the moisture.
The second big issue is nutrient access. Plants in containers only get their nutrients from the potting soil you use. Plants in the ground have a much broader access to nutrients and can send their roots down further if needed. Container-grown plants don't have any way to get nutrients, so it is vital to supplement throughout the season to get the best yielding crops. An addition of compost or organic fertilizer is usually sufficient.
Not A DIY-er?
There are some very innovative companies producing intriguing and creative ways to micro garden without any of the DIY build-it-yourself work.
How To Start Micro Gardening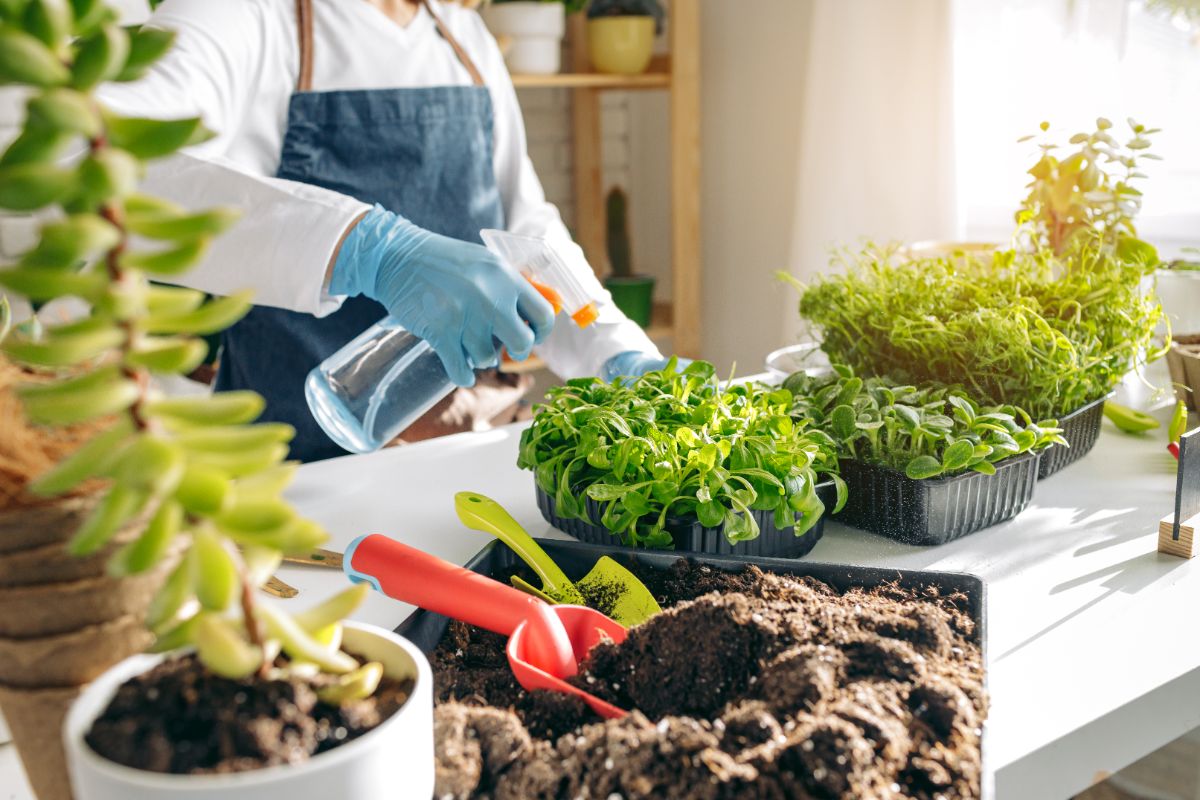 Look at the space you have available, and really assess the possibilities. Get creative! Look for vertical spaces to build your garden up instead of out. Even the smallest corner of the walkway can likely fit a 6" pot with parsley growing in it.
Evaluate sunny and shady locations and find vegetables that will thrive in either place.
What do you have that can be repurposed? Old industrial pallets make excellent grow walls or privacy screens.
Make a plan before you start anything. Even better, sketch out the design and use of each space, including which vegetables go where and when you will plant them.
Seek out dwarf vegetable varieties since they don't require as much space.
Start with the essentials; only grow what you'll eat. It doesn't make sense to grow foods you don't enjoy. Plus, with limited space, you want to make the most of everything you've got.
Optimize space by planting deep-rooted vegetables (like radishes, carrots, and beets) in the same planter with shallow-rooted leafy greens.
Square and rectangular planters maximize space as opposed to round containers, which create empty corners. Also, it's easier to attach trellises or stakes to straight edges versus rounded edges.
Look into succession planting – this is a great way to use the same growing space multiple times in a season.
Group plants together that have the same watering and light needs. This increases efficiency and is better all-around for the plants.
Some Creative Micro Gardening Ideas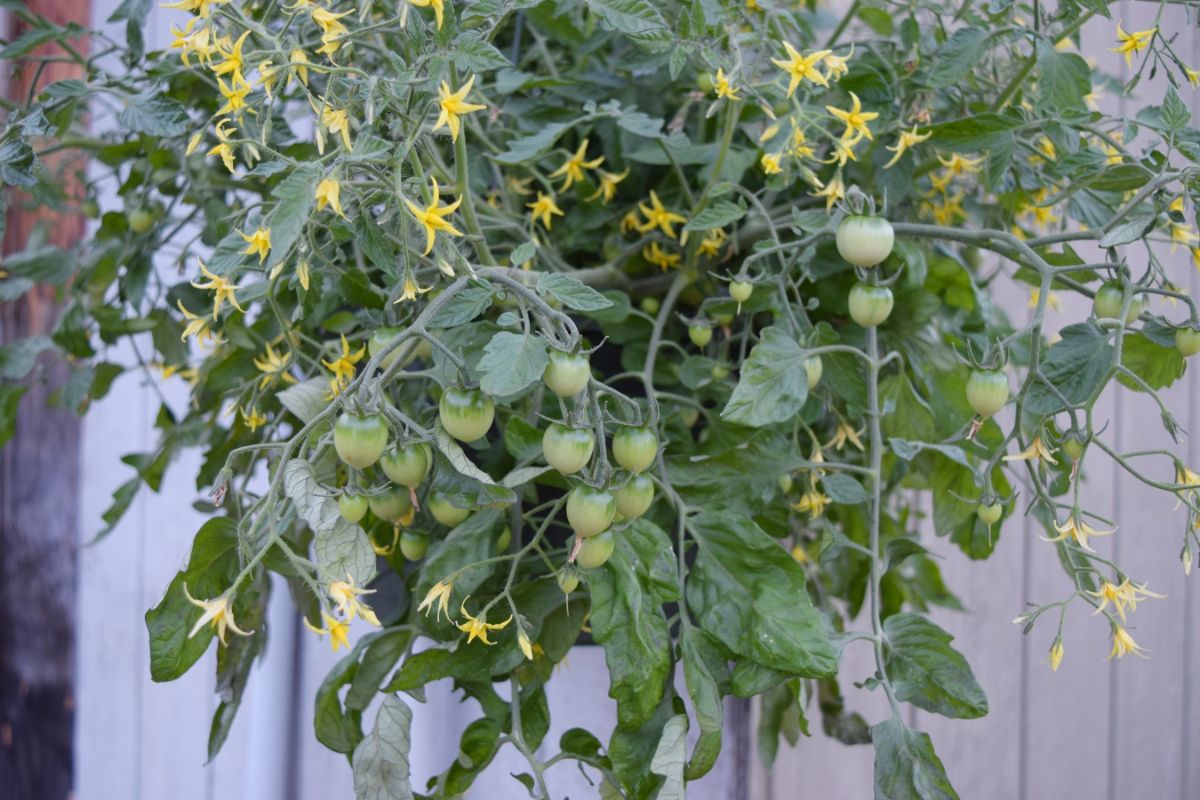 Grow cherry tomatoes in hanging baskets.
Train cucumbers vines to grow up a trellis.
Choose a small variety of squash and grow it on a trellis.
Plant under and around trees; that space is valuable and can be utilized for varieties that enjoy shade or filtered sunlight. Some ideas for shady spots include spinach, lettuce, chard, Asian greens, mustard greens, arugula, chives, and kale.
Balcony railings are excellent for hanging planters.
Use fences as trellises to support cucumbers, melons, and squash.
Tuck smaller crops into gaps; for example, lettuce at the base of a cucumber vine that is being trellised. Or beets at the base of pea vines that are climbing a fence.
Look for rail planters – these are box-shaped window planters that attach to the balcony railing.
Use stackable planters
Repurpose old shelving units as plant holders against external building walls or fences.
Resourcefulness (Repurposing):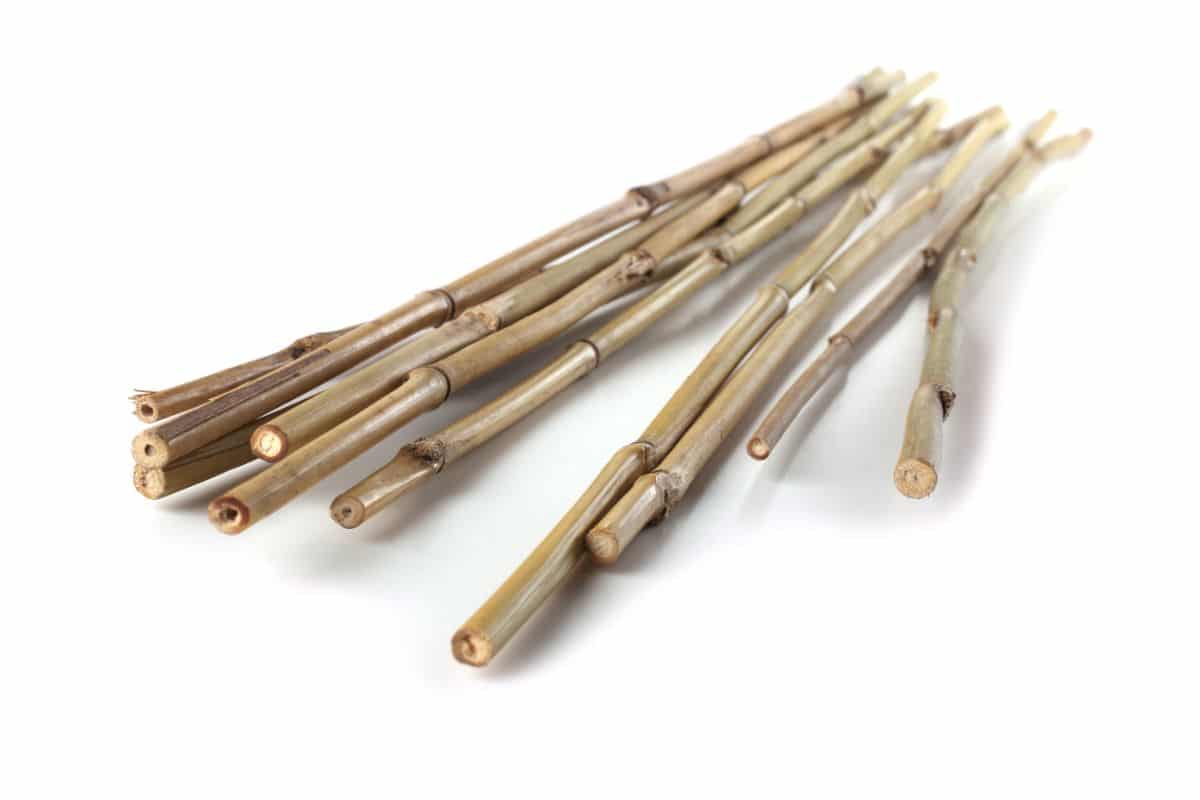 Some items that can be acquired for free or very inexpensively include:
Bamboo sticks – used as plant supports
Wooden pallets – can be arranged vertically or horizontally to hold plants or as a trellis for vining crops.
Trellises
Rebar – use to support vining plants or bend to create a hook for hanging baskets.
Old PVC piping – great DIY framing for planters or can be turned into planters on their own. Cut out holes to hold plants or a wide section to turn it into a trough to grow small vegetables.
Bed Frames – convert into a raised bed by adding wooden sides. Or, turn it on its side for a fast and easy trellis.
Old gates
Old ladders
Hay bales – plant vegetables directly into the hay bale
A-frames (two trellises bound together) and tripods
Arches – train vining plants to climb up and around the arch to make the most of your space.
Important Considerations For Micro Gardeners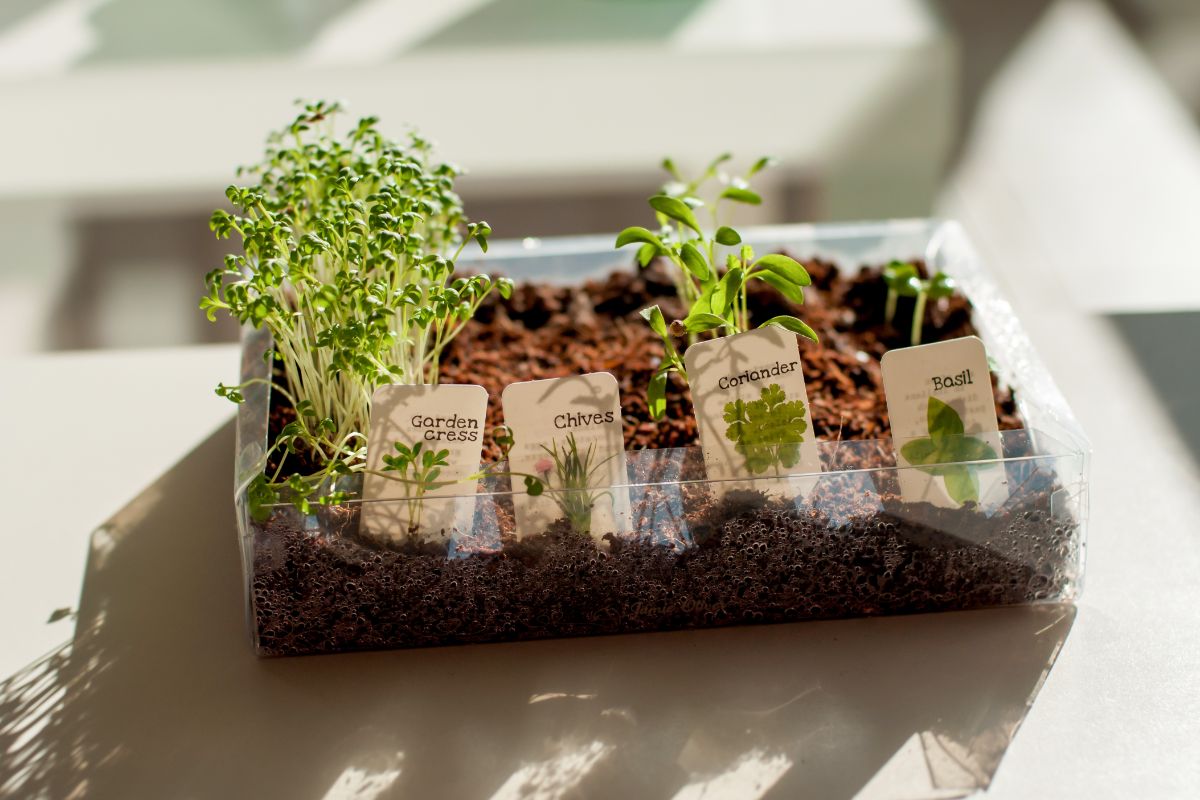 Several variables are critical for a successful micro garden.
Since most of the crops are grown in containers, soil choice is critical. This is the primary way the vegetables will receive nutrients. Always use high-quality organic soil and supplement it with compost, if possible. Healthy soil grows healthy crops!
A container with soil added can become quite unwieldy – a 5-gallon container filled with potting mix weighs up to 60 pounds. Think about this before planting, and if you can, set up all the containers in their permanent locations before filling them with soil.
If you're unsure what is best for the plant, it's always better to err on the side of a larger container. Roots like space, and if there isn't enough room, the plant won't thrive or produce.
Not all containers are created equal. Terracotta pots absorb water, while plastic pots don't. This can make a big difference in how often you water and how your plants grow. You can definitely still plant in terracotta and wood containers; just be aware of their specifications and how you'll compensate for them.
Lightweight drip irrigation systems are generally worth the investment – they're super easy to set up and drastically cut down on watering time. Also, they're more efficient, which is especially important if you're paying for water where you live.
If you're using plastic containers, choose ones with UV-resistant treatments, so they don't degrade so quickly under the sun. Otherwise, they may only last a few years.
Top Vegetable Varieties For The Micro Garden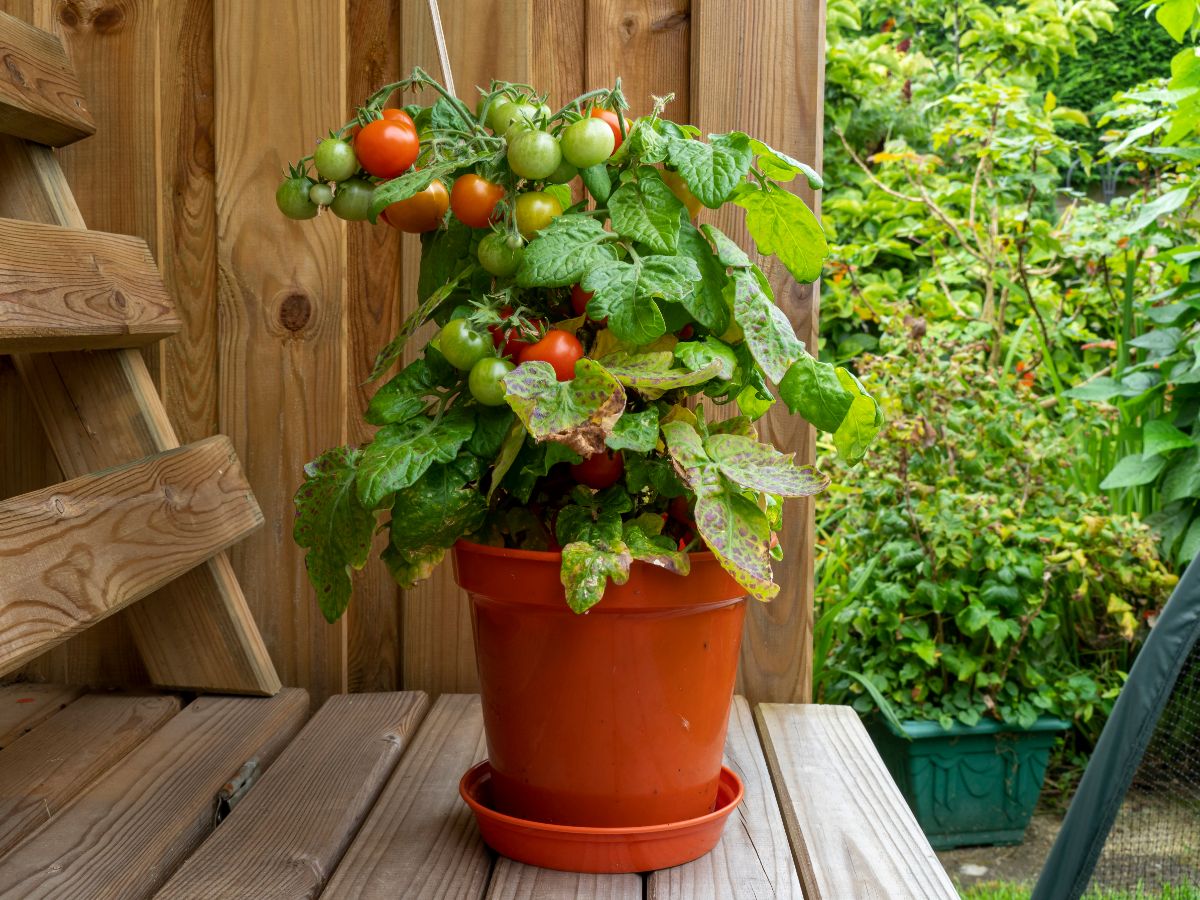 Dwarf Bok Choy – Grows 2" tall and matures in 30 days
Round Carrots – Ping pong ball-sized carrots that don't require the soil depth of classic varieties. Popular cultivars include Mini Round, Paris Market (Parisian Rondo), Early Horn, Golden Ball, Romeo, and Thumbelina.
Dwarf Basil – Perfect for small pots, grows around 12" tall. Some varieties: Marseillais, Fino Verde, Purple Bush, and Dwarf Greek.
Dwarf Tomatoes – Yes, you can grow tomatoes in a small space! Many smaller varieties make up for their size with prolific production. Some dwarf tomato varieties: Small Fry, Early Girl Bush, Yellow Canary, Red Robin, Tiny Tim, Patio Bush, Cherry Gold, and Window Box Roma.
Dwarf Cucumbers – Smaller fruits, averaging 4-8 inches long and shorter vines. Popular varieties include Bush Pickle, Spacemaster, Rocky, and Salad Bush.
Dwarf Bell Peppers – Small 2-4" fruits, perfect for salads and roasting. Top varieties are Jingle Bells, Bull Nose, Mirasol, and Baby Belle.
Dwarf Pumpkins – Little pumpkins are delicious and cute, with delightful names, too. Popular types include Munchkin, Mini Jack, Baby Boo, and Lil Pump-Ke-Mon.
Dwarf Melons – Great things come in small packages! These little melons average 1-7 lbs and pack quite a flavor punch: Golden Midget, Minnesota Midget, Yellow Doll, and Sugar Baby.
Don't leave out trees. There are tons of dwarf tree varieties to choose from.