Do you struggle to get your Christmas cactus to bloom? Does it seem like your Christmas cactus has an identity problem? Like it blooms at all the wrong times? As if it is more of a Thanksgiving, New Year's, or Valentine's Day cactus?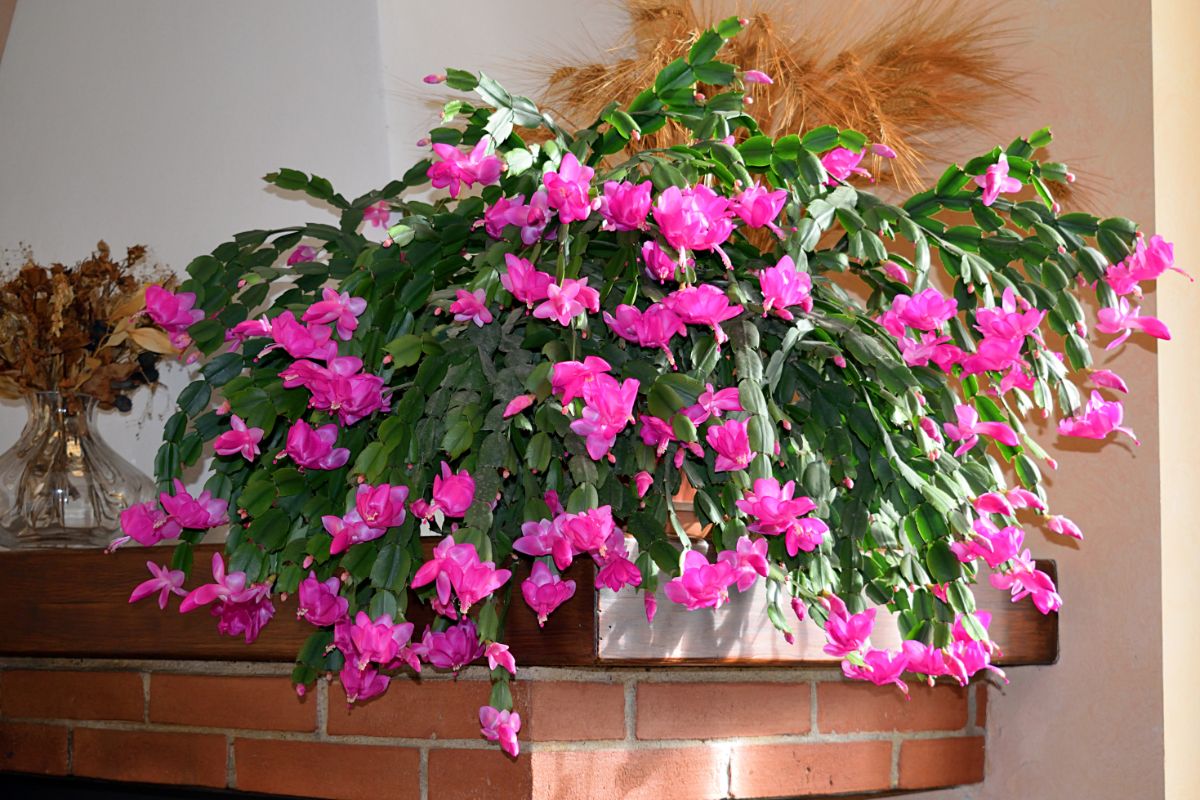 Do you watch all your friends posting or see their large, colorful plants in full bloom and wish yours would get on board?
Do you have bloom envy?
There are different reasons why your Christmas cactus might not bloom as you'd expect it to. Many of them come down to matters of management. It's an interesting cycle that makes a Christmas cactus bloom. Understanding it may just give you the key to unlocking your cactus's potential.
Jump to:
Two Keys to Christmas Cactus Blossom Success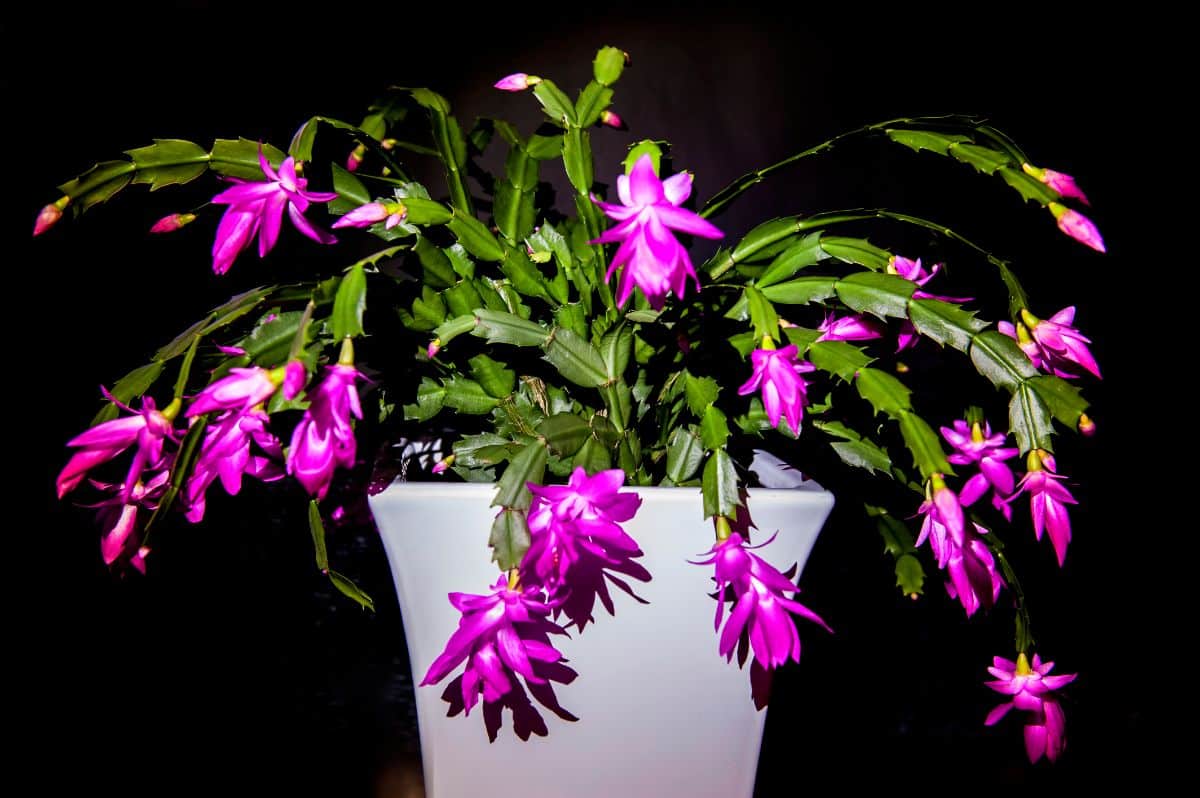 Light and temperature are the two keys that trigger blossoming in Christmas cactus. The plants are considered "short-day" plants. In the wild, they grow in the crotches and crooks of trees where old leaves, moss, and general forest detritus provide them with a rich, hummusy sort of natural compost, and their light is filtered and shaded.
In the home, they need us to recreate the shade and darkness that triggers them (along with lower temperatures) to produce flower buds. We also then need to give them the brighter light they need once they start budding.
Of course, there are other factors that support blossoming and help the plant keep those blooms once blossomed. Here is a list of quick tips that will help you get your Christmas cactus to bloom and help it hold its blossoms, too:
Tips for A Bright and Beautiful Blooming Christmas Cactus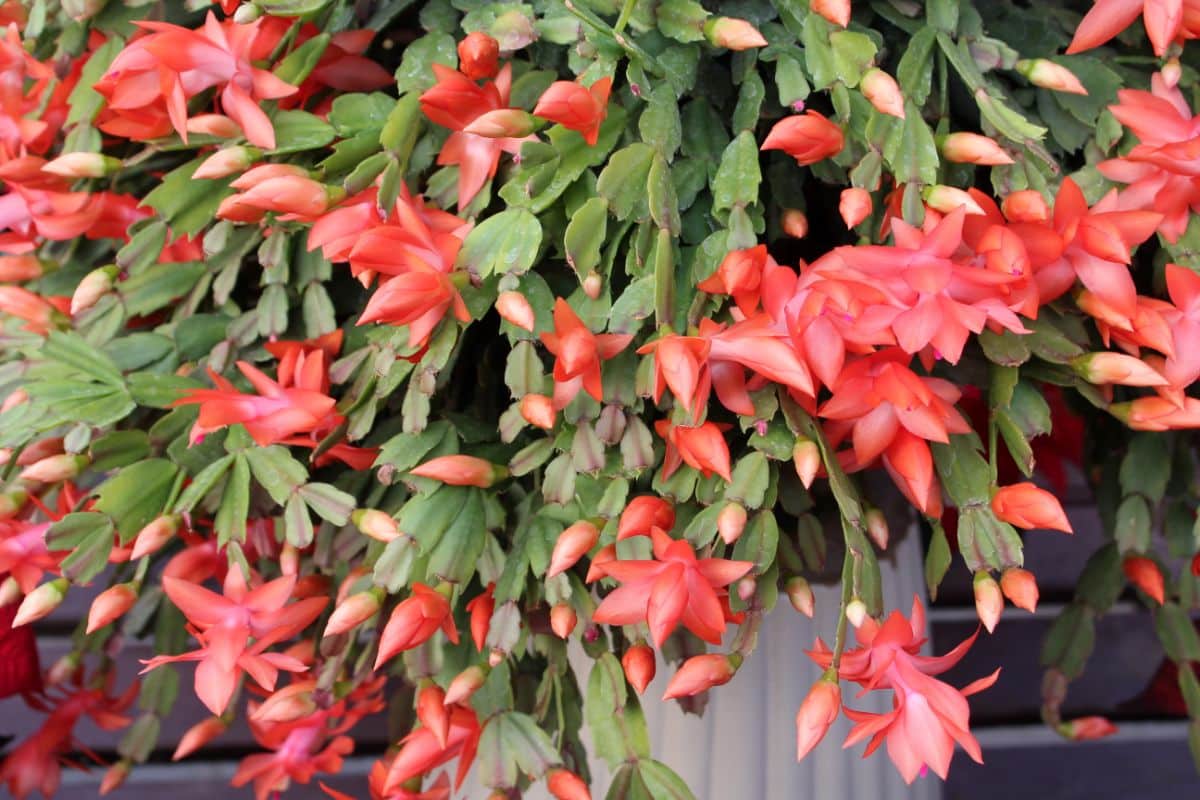 Stash your cactus in a cool, darkened room for at least eight days. The temperature should consistently be 60 to 65 degrees Fahrenheit (15 to 18 Celsius).
Once it starts blooming, your plant will be comfortable at the same temperatures you are (normal room temperature). Consistent temperatures of around 70 degrees Fahrenheit (21 C) will make your plant happy and help it keep its blooms.
Ensure the plant gets at least 13 (up to 16) hours of darkness.
Keep your Christmas cactus watered properly. The top of the soil should dry out between waterings.
Increase the frequency of watering as the plant comes into bloom. This means checking and responding to dried-out soil more often, not just watering it on more days. Don't water your Christmas cactus unless it needs it (if you're unsure when and how to water it, check out the link above).
Don't overwater your Christmas cactus, and don't leave the pot sitting in a saucer with excess water. Overwatering causes buds to drop just as much as underwatering does.
By the same token, don't let your plant get too dry. While you want the top of the soil to be dry when you water, there should still be some residual moisture in the bottom.
Remember, your Christmas cactus needs humidity, too. You may need to supplement air moisture so that it can grow buds and hold onto its blossoms.
Provide your Christmas cactus with bright, indirect light. The increase and brightness of the light will encourage it to blossom.
Good care and attention will keep your cactus blooming for its entire bloom cycle. Improper watering and insufficient light will shorten its bloom cycle. Each individual flower should last about a week, up to nine days. The whole bloom cycle should last one to one-and-a-half months.
Remember that Christmas cactuses make a perfect gift! They're ideal for that person who has everything and is a gift that will keep giving for a lifetime.