They say Christmas cactuses are easy to care for and that when you do, they will reward you with abundant red blooms to ring in the season year after year.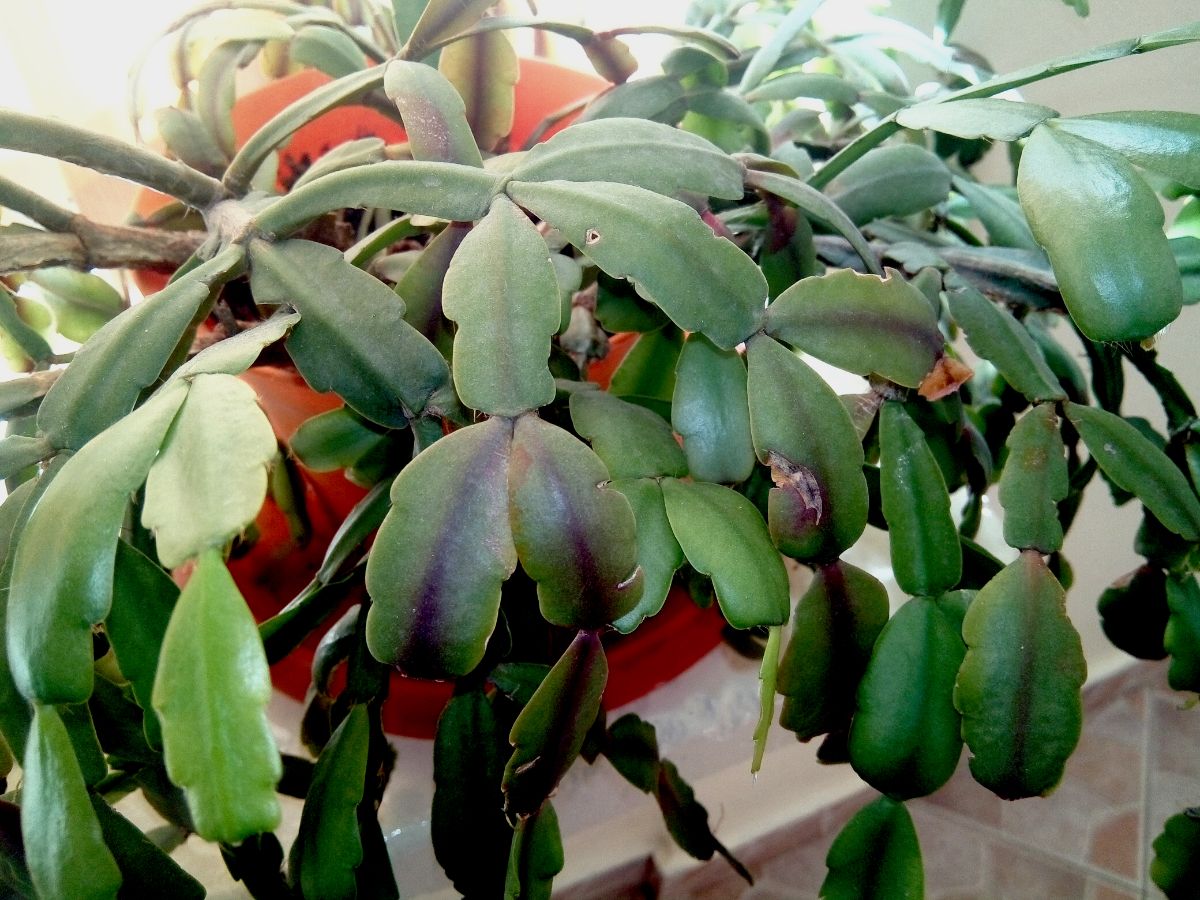 At least, that's how it's supposed to be. What if that's not how it's working for you? Why won't your Christmas cactus bloom like everyone else's? What can you do to boost your Christmas cactus's blooms?
Jump to:
Is it really a Christmas cactus?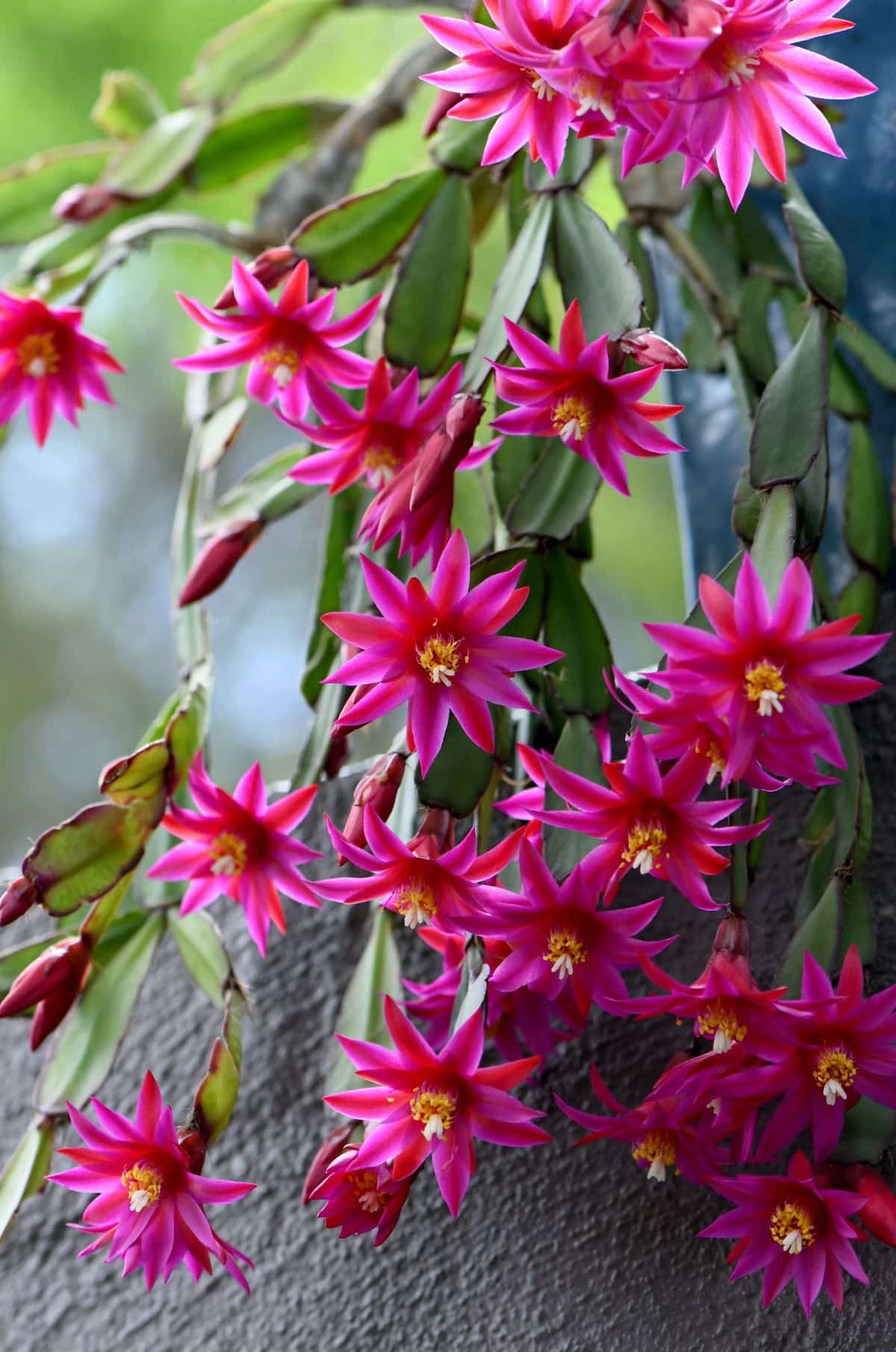 First off, if your Christmas cactus is not blooming when you think it should be, you might want to do a little detective work to figure out if it is, in fact, a Christmas cactus.
What we generally call Christmas cactuses are hybrids of three different species of Brazilian rainforest cacti. Many resources will refer to these succulents as "Holiday cactus".
The shape of the leaves and the plants are a little different, and the fact that they have been crossed and hybridized may mean that yours is not a true Christmas cactus (Schlumbergera bridgesii).
As far as the plant goes, it doesn't matter much what kind of holiday cactus you have. The care and upkeep of the different cacti are the same. It can be an explanation for why your cactus isn't behaving the way you want it to, though.
Is it time for it to bloom?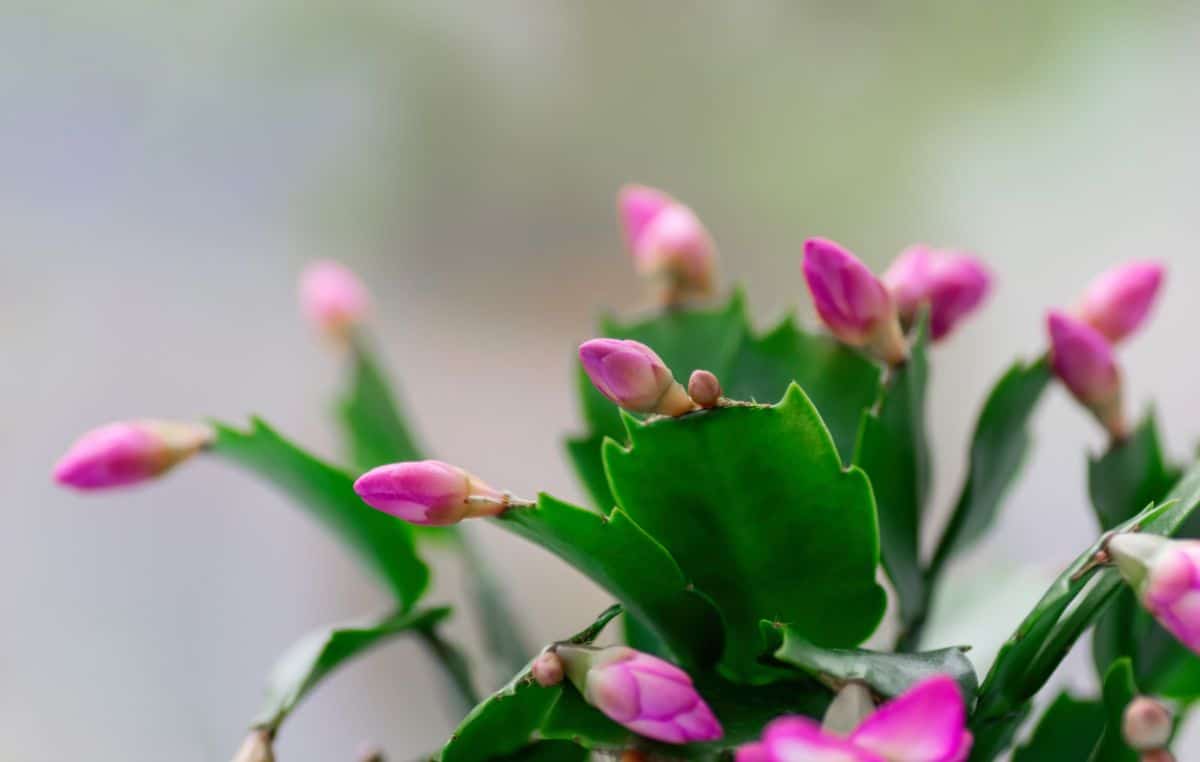 There are three types of holiday cactuses that are usually sold in stores: Thanksgiving, Christmas, and Easter cactus. The name indicates the general time that the plants are expected to bloom.
The Easter Cactus (Rhipsalidopsis gaertneri) is more of a spring bloomer, blossoming from March to May.
The Thanksgiving Cactus (Schlumbergera truncata) predictably blossoms around the American Thanksgiving holiday in a range of time spanning from October to November and continuing into December if its needs are well met.
True Christmas cacti bloom from December to about February, making them the plant with the timing that is most right for the Christmas holiday.
As mentioned, many cactuses sold as Christmas cactuses are hybrids that may have a slightly altered timeframe for blossoming, and it is very common for Thanksgiving cacti to be called Christmas cactus in stores.
Has it been dark enough?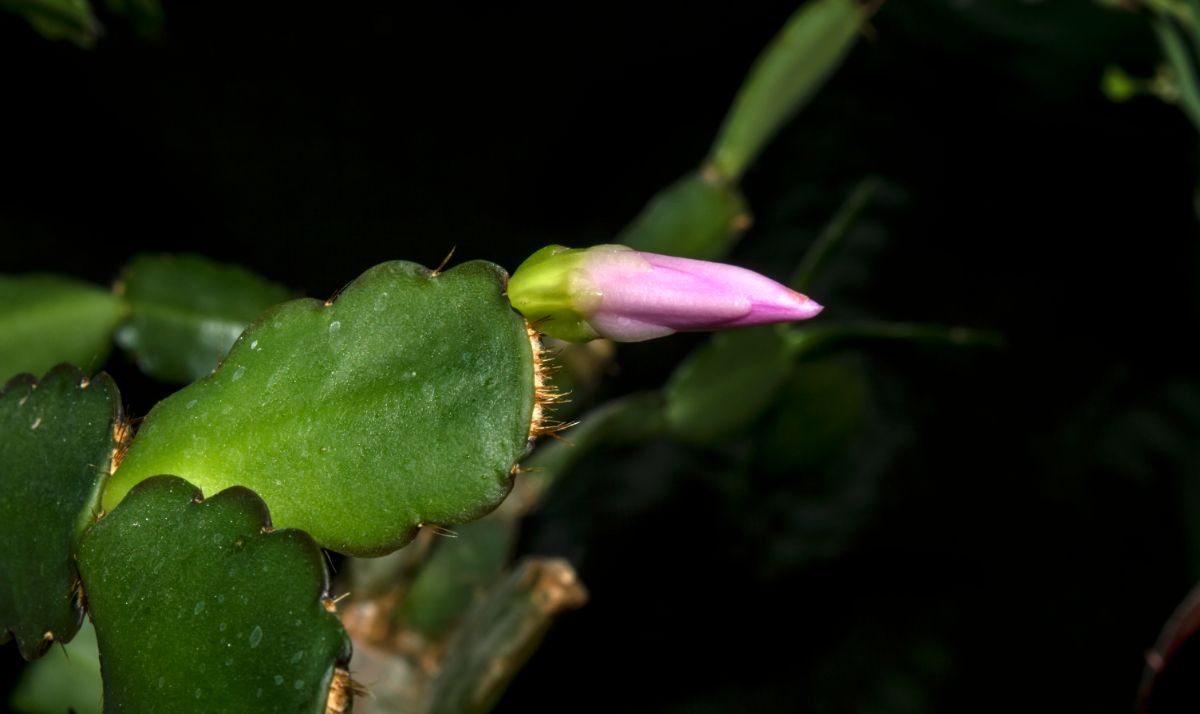 Blooming in Christmas cactus is triggered by shorter days. There is a minimum period of reduced light and nighttime dark that the plants need in order to bloom or bloom well. If you are having trouble getting your cactus to blossom, you may need to give it more time in the dark. This is often the case if your plant is in a room that is well-lit in the evenings. Christmas cacti need at least 13 hours of dark to bloom. Yours may need as much as 16.
Has it been kept cool?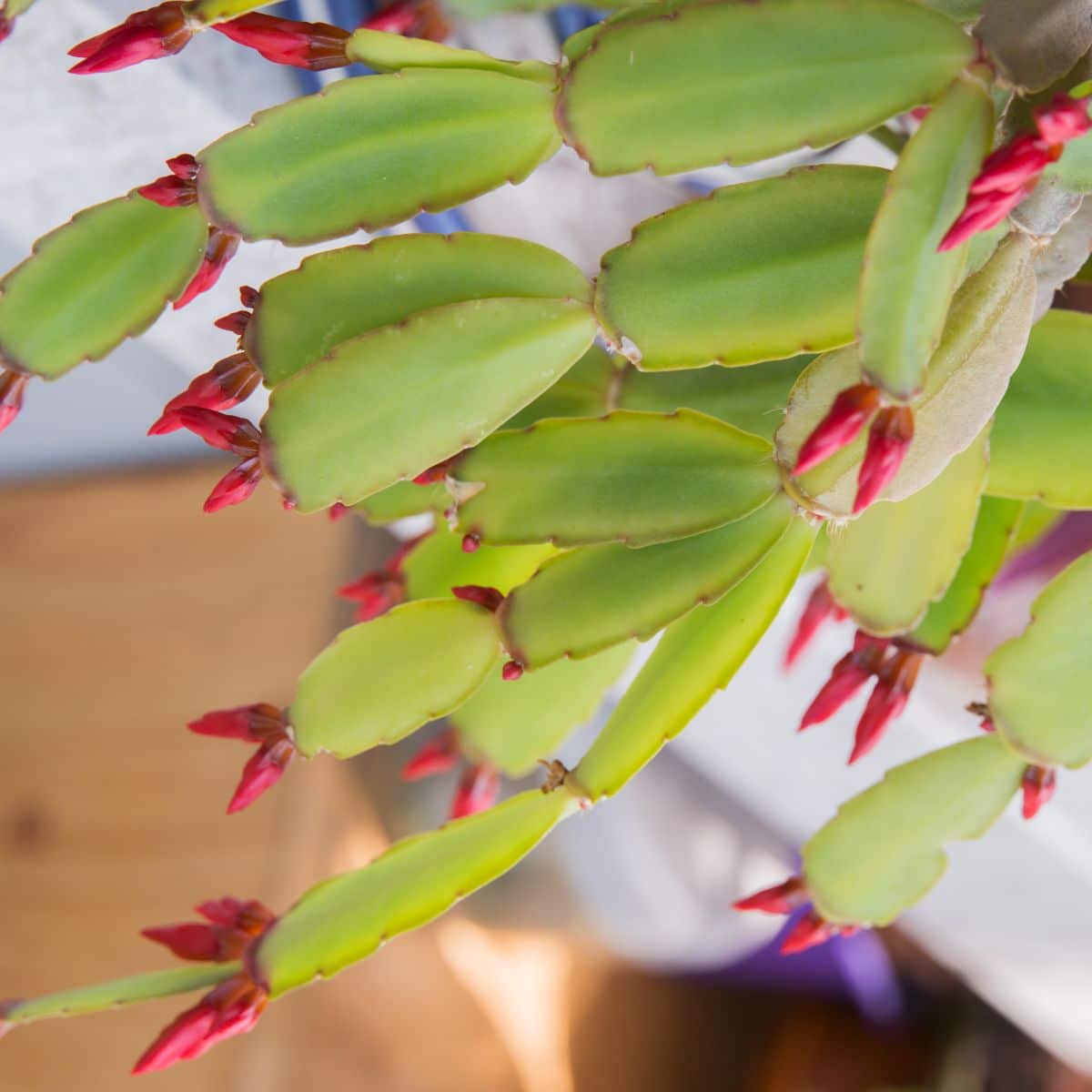 Cool temperatures are also triggering Christmas cactus blooming. If your home temperatures are a constant warm 70 degrees or higher, try moving the plant to a cooler area. A temperature of 50 F will have the best effect, but at least try for the low 60's.
After a period in a cool, dark spot, bring your cactus to a featured place where it is warmer, and it should respond with buds and blossoms.
Is your Christmas Cactus getting enough light? Is it the right kind of light?
During the day, your Christmas cactus needs good, bright, but indirect light. A bright, sunny room is good, but keep the plant out of direct sunlight. A place near an east-facing window is ideal. Westerly-facing windows are good second-place placements.
If the plant does not get this balance of light against the dark, its bloom will suffer.
Is your pot too big?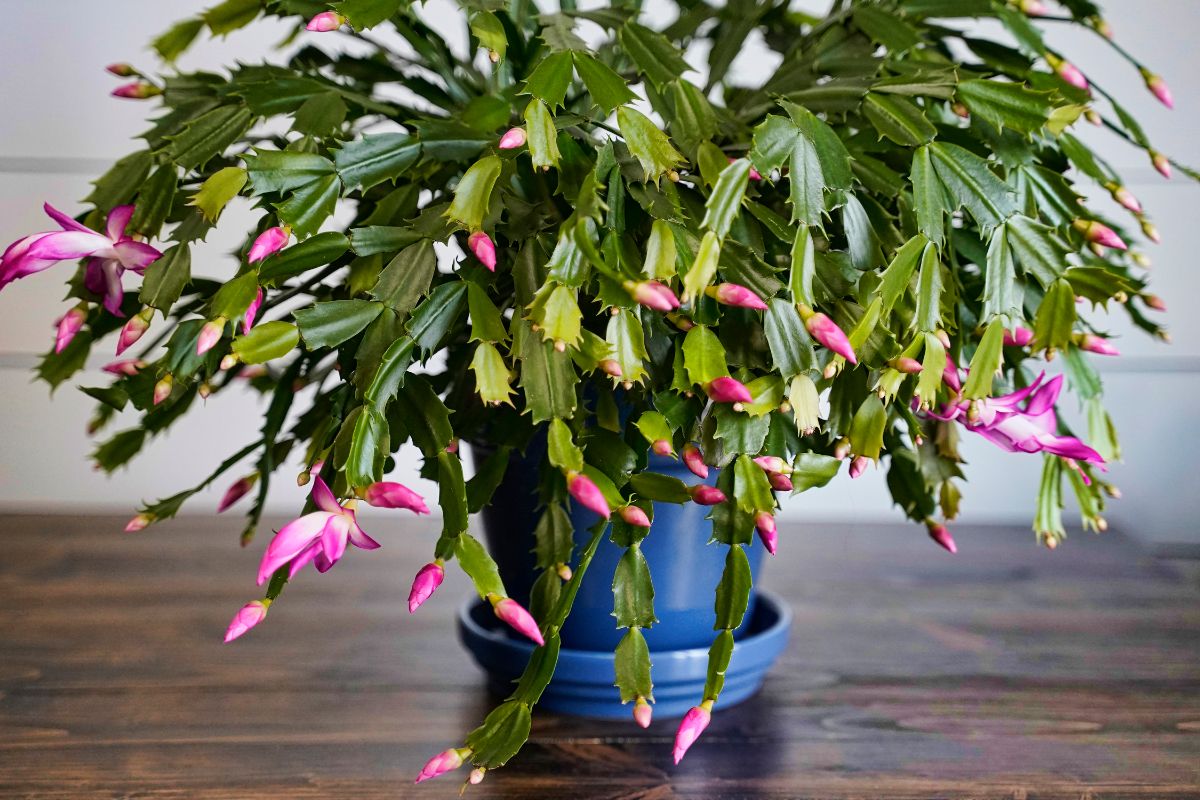 Christmas cacti like to be a little pot-bound. It blossoms better if its roots are somewhat crowded. If you have potted up your cactus and the pot leaves a lot of room for the roots, this may be the reason it is not blooming.
You can try to reduce it down to a smaller pot, but the correction will probably take some time. Still, if the pot is very much larger than what it will need for a long time, it may be worth downsizing so that it is feeling the crunch for the next bloom period, and you can have some blooms for next year.
Is your Christmas cactus adequately watered?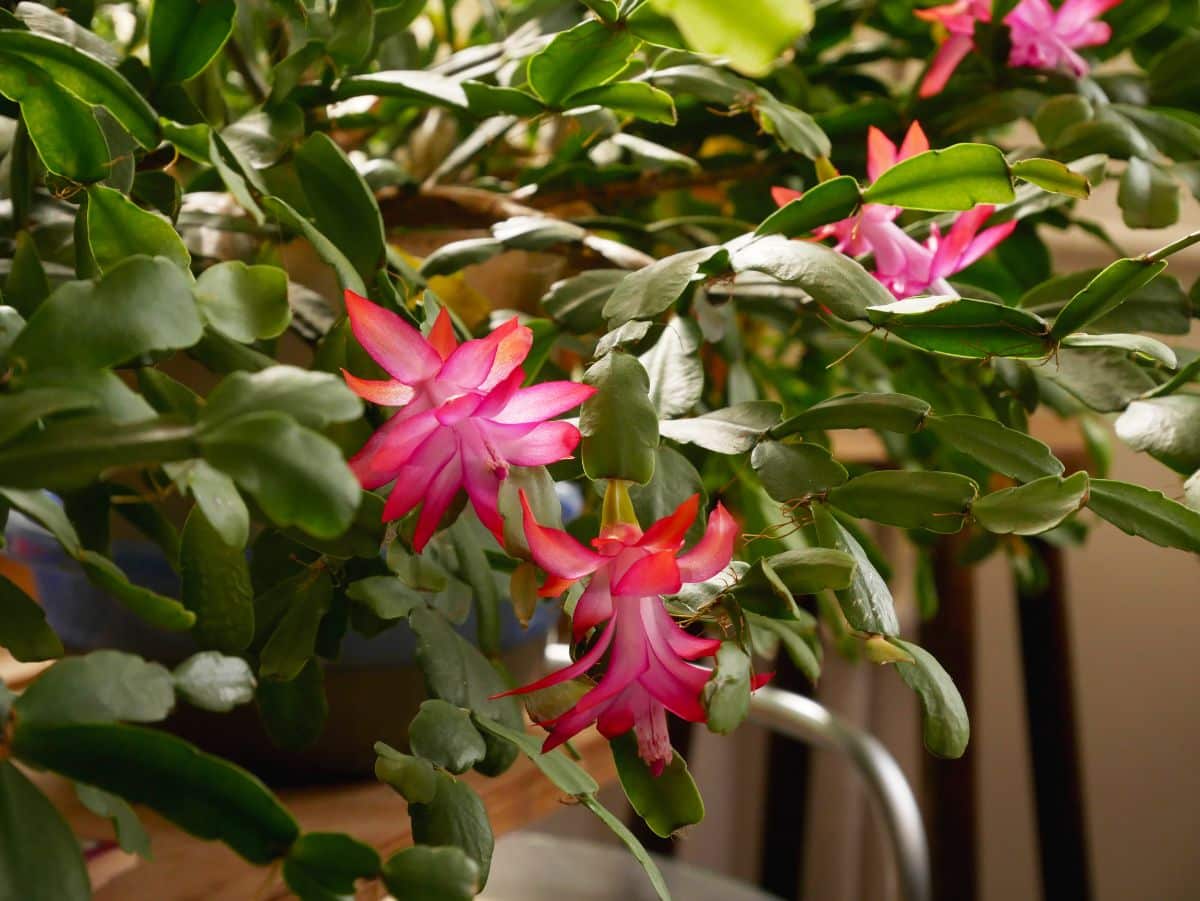 Finally, the right amount and frequency of watering is key to successful Christmas cactus blossoming. Christmas cactuses are not like other cactuses that like things hot and dry; they live in cooler, moist environments.
Christmas cactuses need soil that does not dry out, but they also cannot be overwatered. Also, low humidity in the air will cause buds to drop before they open, so you may need to increase room humidity to get your cactus all the way to blossoming.
Troubleshooting Christmas cactus blooming.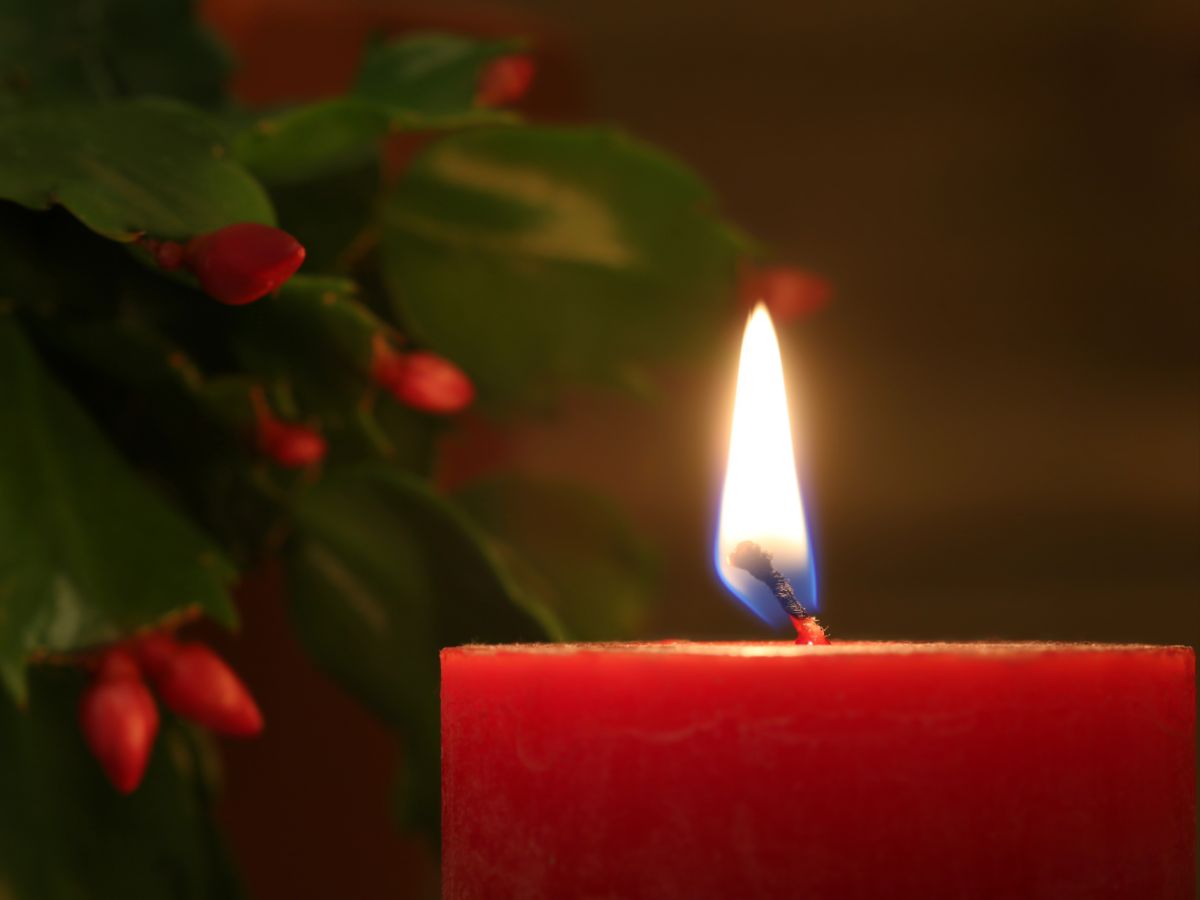 These are the major reasons why Christmas cactuses do not bloom or do not bloom on time. Fortunately, these are easy issues to correct. Once you know how to make your Christmas Cactus bloom, you'll be able to make it—and all your holiday cacti—bloom brightly and brilliantly all year long.