Dense and heavy soils with lots of clay can spell trouble for crops as they are often too compact for proper root development. Light and fluffy sandy soil may, at first, seem like the better option; however, too much sand in garden beds can also cause problems.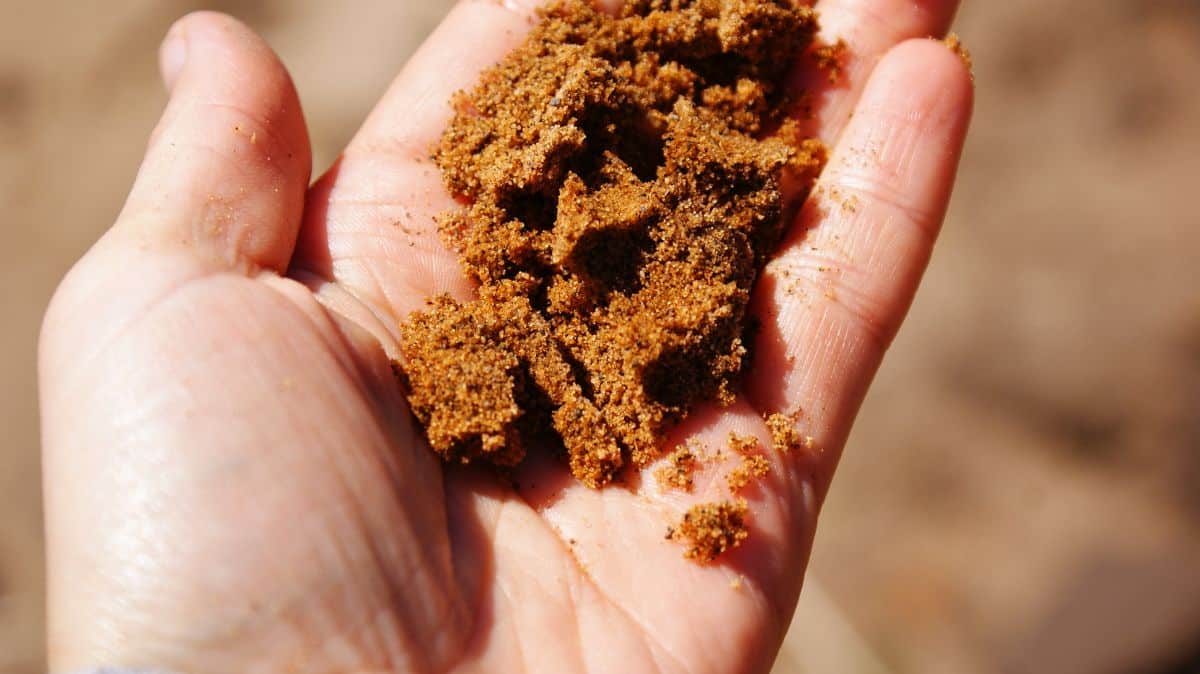 Sandy soils contain high concentrations of sand grains, which are relatively large soil particles. Due to their size, these sandy grains allow water and fertilizer to percolate through the soil very quickly.
As a result of this, sandy garden soil causes several key issues:
It is low in fertility and doesn't contain a lot of nutrients.
It doesn't hold onto water well and easily dries out.
Fertilizer applications rapidly leach out of sandy soil, causing low-nutrient soil and potential issues with runoff.
If you have sandy garden soil, follow along with this guide to learn tips for improving your sandy soil and how to grow flowers and vegetables in sandy gardens.
Jump to:
How to tell if you have sandy soil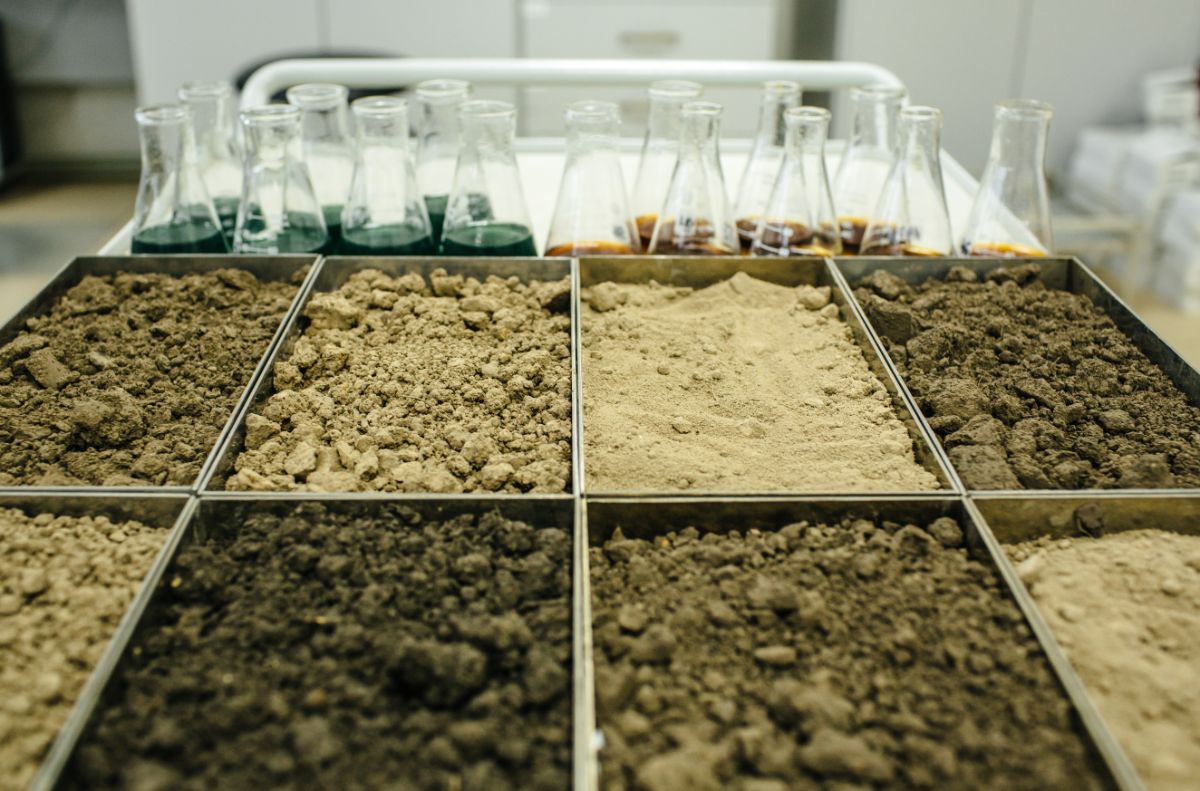 The most accurate way to determine whether or not you have sandy soil or other soil issues is to have your soil tested. Your local cooperation extension office is usually the best place for this, but other facilities may be able to test your soil for you.
While professional soil tests are best, you can also test your soil's texture at home with a jar test or ribbon test to get a general idea of your soil's texture.
A more basic version of the ribbon test can be performed by grabbing a handful of your soil and dampening it with water. Gather the soil in your hand and squeeze it. Sandy soil with crumble apart easily and feel gritty, while clay soils will hold together better and feel smoother.
7 tips for gardening in sandy soil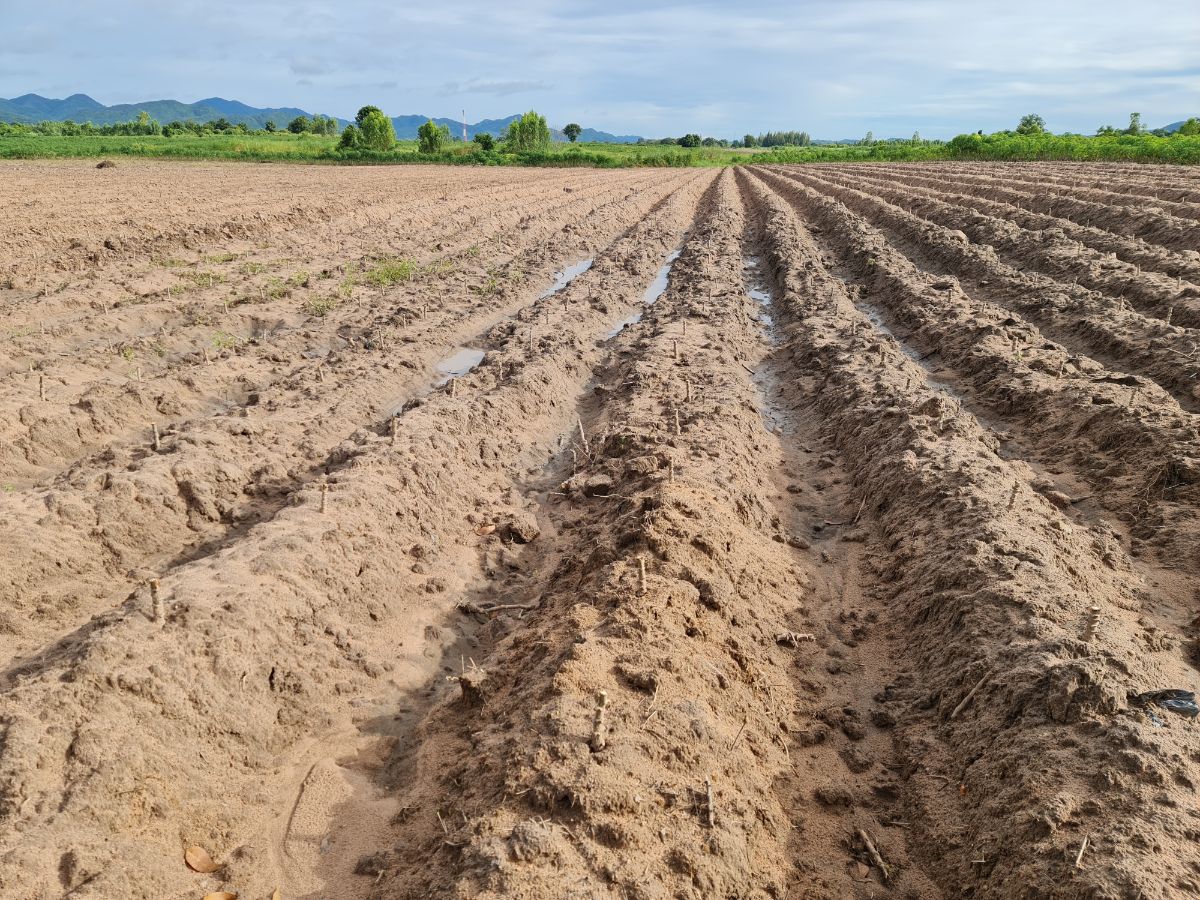 Sandy soil has a few benefits: it's light and warms up quicker in the springtime for earlier planting. But too much sand in your garden beds can affect soil fertility and plant growth. Follow the tips below to improve your garden soil, cope with sandy plots and grow healthier plants.
1. Add organic matter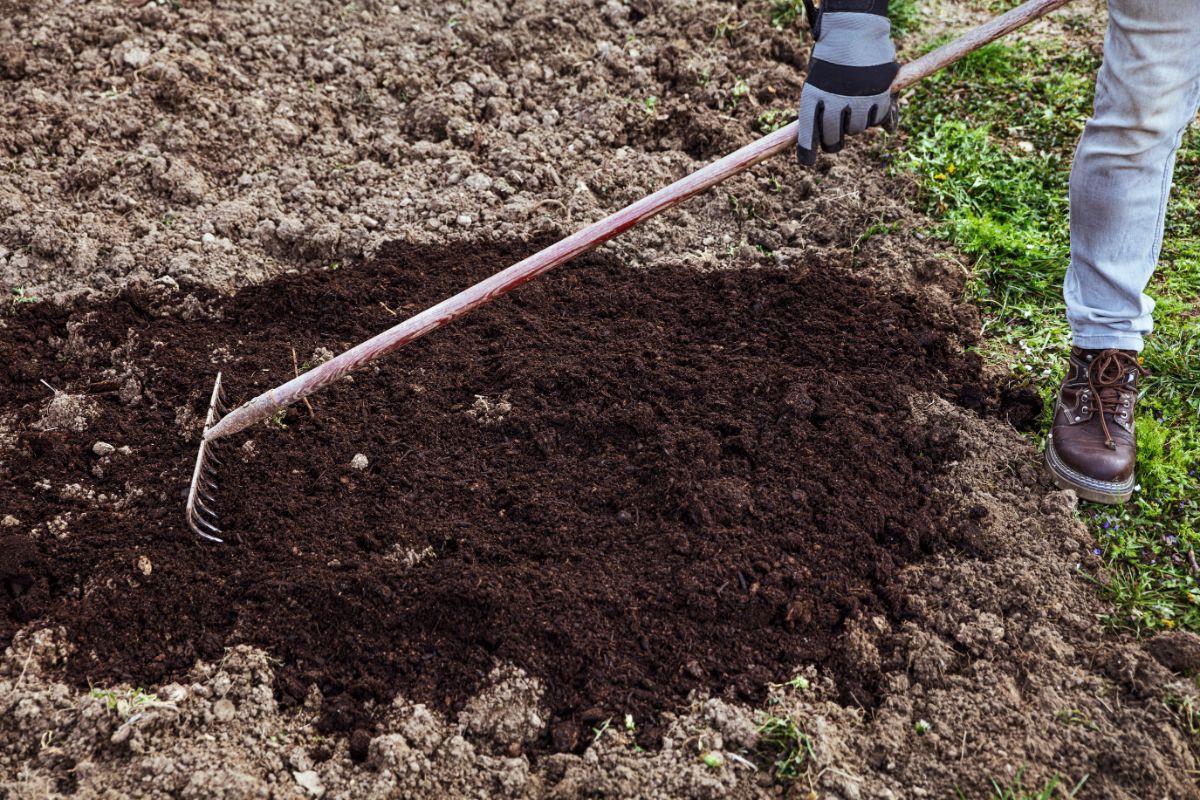 Sandy soil is predominately made of small, crushed rocks (aka sand) and has very little organic matter. This helps explain why sandy soil drains so quickly and struggles to retain nutrients. The single best way to remedy this is to add organic matter to your garden beds and backyard soil.
Vermiculite, coconut coir, and sphagnum peat moss can all improve sandy soil's ability to retain moisture. However, these ingredients are expensive, not necessarily eco-friendly, and they don't boost soil's nutrient levels. A better solution is to add compost or aged manure to counterbalance your sandy garden soil.
To do this, add about 3 to 4" of compost or aged manure to the top of your garden beds and mix it into the top 6 to 8" of your soil using a shovel or tiller. After that, be sure to add at least 2" of compost or aged manure to the top of your garden beds every year. While your soil will still remain on the sandy side, adding an annual addition of compost will keep nutrient levels high and replenish any organic matter that may have washed away throughout the year.
2. Try out biochar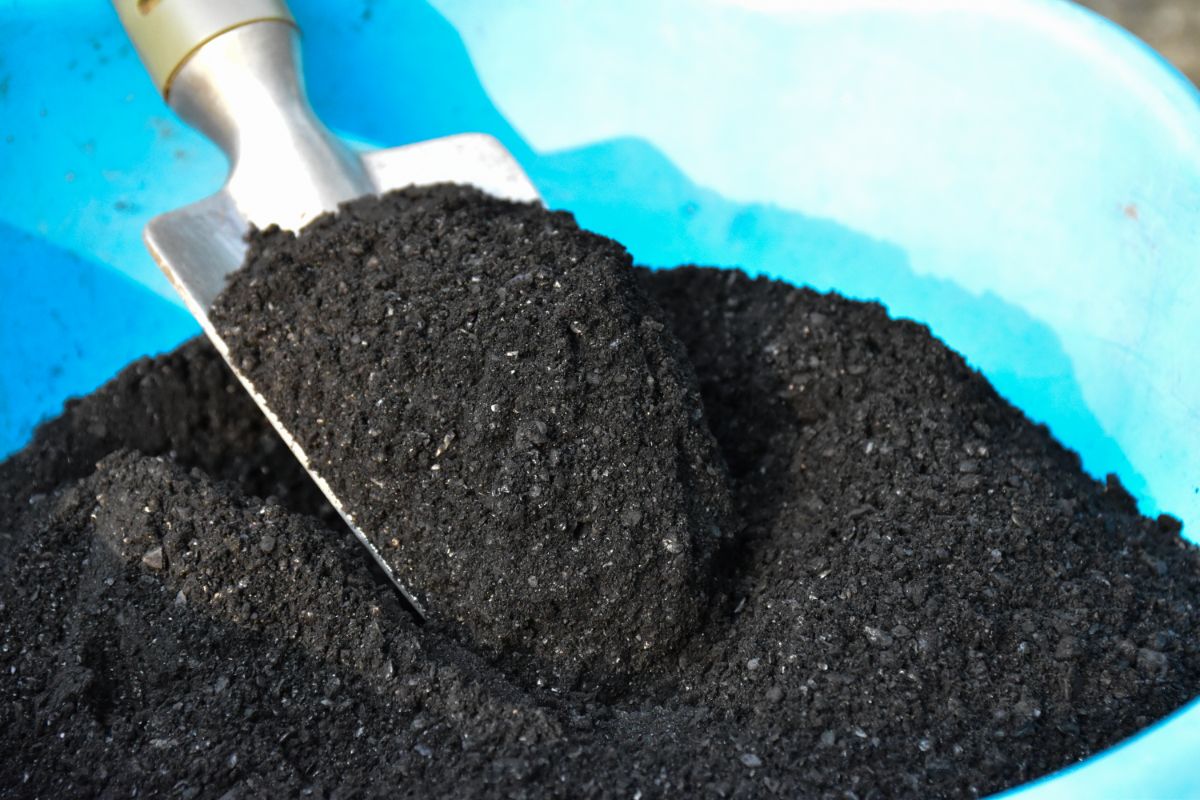 Biochar is a natural, charcoal-like product that is produced by burning plant material in a particular way. When mixed into compost or garden soil, biochar can offer loads of different benefits, including boosting soil's ability to retain water and helping plants more readily absorb nutrients. When mixed into sandy soil, biochar may be able to permanently enhance your soil's structure.
Adding straight biochar to your garden is not recommended as the porous nature of biochar may absorb the nutrients in the soil and make them less readily available to plants. Instead, biochar should be "charged" before use by mixing it into compost or aged manure 10 days before application. This works well for sandy gardens as you'll be able to add both biochar and organic matter to your garden at the same time to maximize the benefits.
To use biochar with compost, add 1 part biochar to 4 parts compost or aged manure. Apply 3 to 4" of the mixture to the top of your garden soil and then till it in thoroughly.
3. Use mulch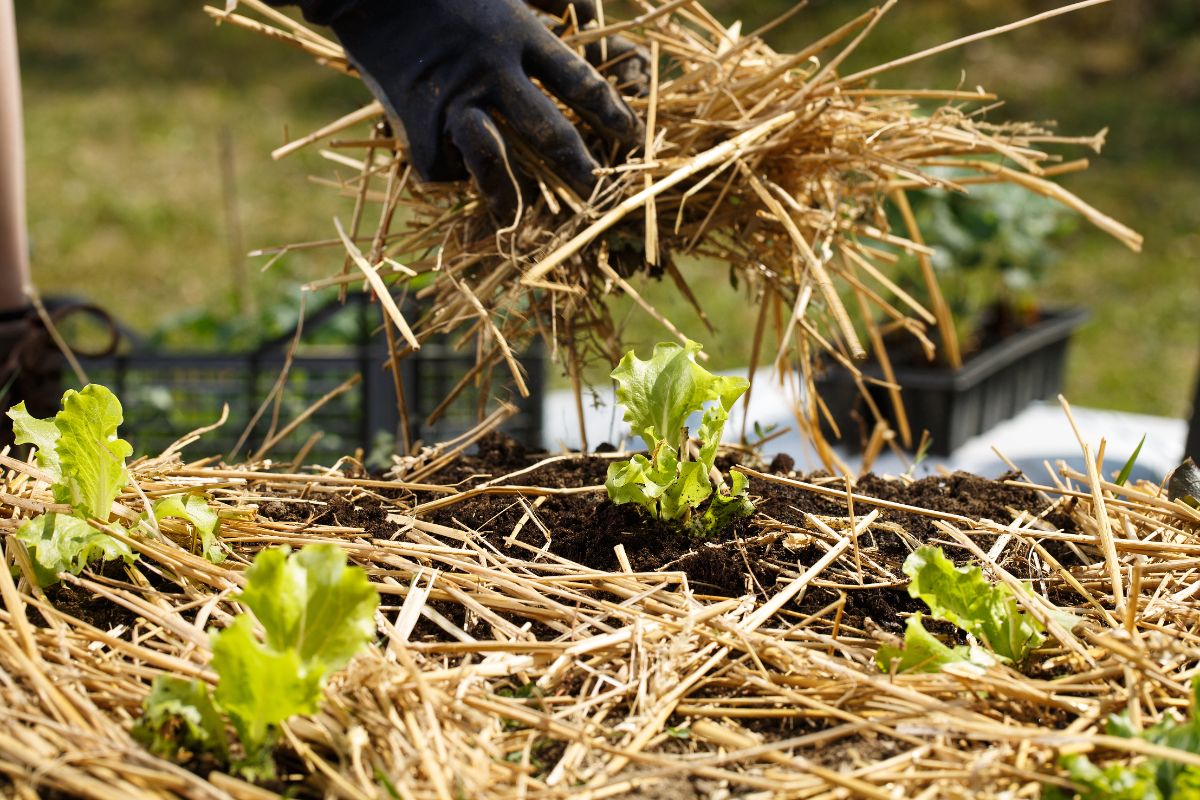 Like compost, mulch is composed of organic matter, which will naturally enrich your sandy soil when it degrades, and it will boost water retention and nutrient levels too. More than that, mulch can also serve as a buffer against the elements and helps soil retain moisture better and resist erosion. This is particularly important if you're working with sandy soil.
Apply a thick, 2 to 4" layer of organic mulch on the top of your garden beds in spring or autumn. For best results, look for weed-free, natural mulch, such as salt marsh hay, weedless straw, or mulched autumn leaves. As the old layer of mulch naturally breaks down, refresh it when needed with additional mulch.
4. Grow the right crops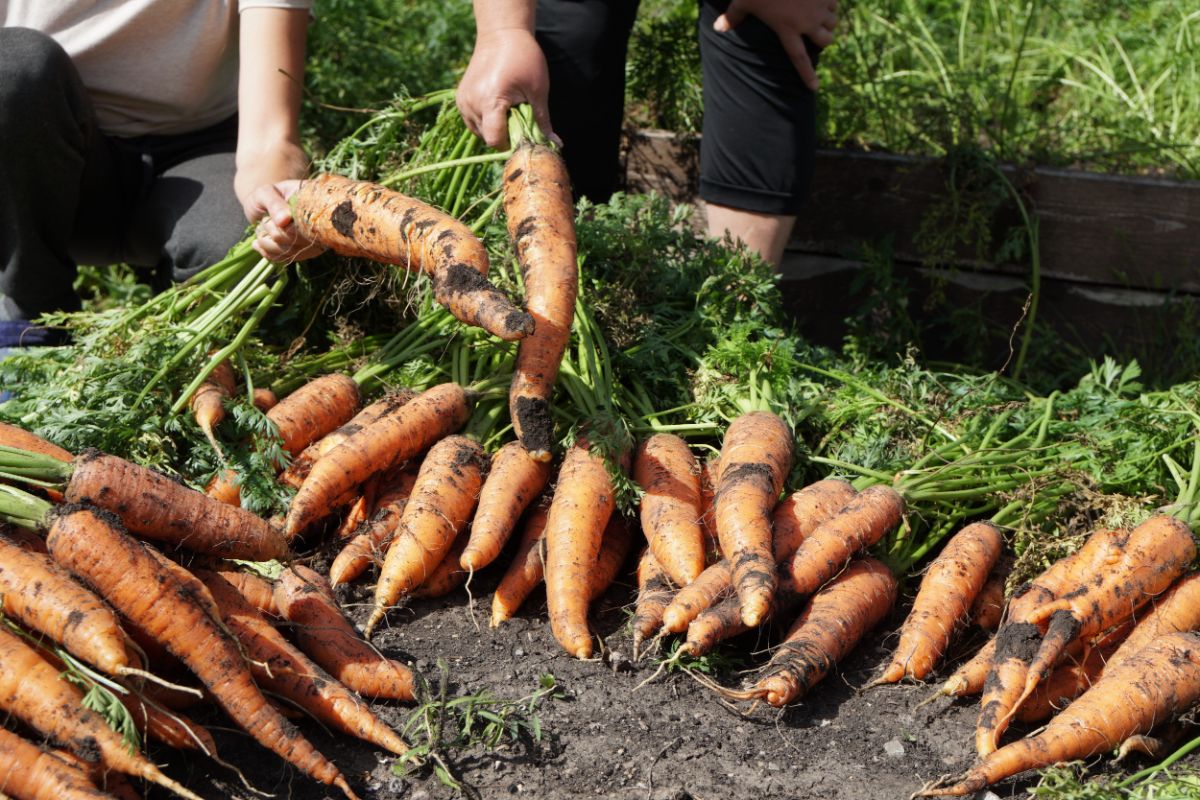 Even after improving your sandy soil, your soil will still be on the sandy side. To cultivate healthier crops, it can help to understand which plants grow best in sandy soil.
Heavy-feeding plants, like melons and corn, may not thrive in sandy soil due to poor nutrient levels. Improving your soil with organic matter can help, but these plants will still need additional fertilizer.
Root crops, on the other hand, are ideal for sandier garden spaces. Because sandy soil is lightweight, it will support root development and won't produce crooked or deformed roots like clay-rich soils can. What's more, tap roots will be encouraged to grow deeper and longer in search of water, resulting in longer roots.
Vegetable crops like carrots, parsnips, radishes, and beets are all perfect for sandy plots.
For similar reasons, potatoes also grow well in sandy soil, although they will need additional fertilizer. Potatoes grown in these conditions are less likely to develop scabs because sandy soils are often slightly acidic.
Since sandy soils warm up quicker in the spring, they may allow you to plant your cool-weather vegetables earlier. Plants like lettuce and leafy greens can often be planted in sandy soil earlier than in other soil types.
Finally, many herbs from the Mediterranean region naturally grow in sandy soils. Plants like rosemary, thyme, and lavender may be the perfect solution for your sandy garden.
5. Water right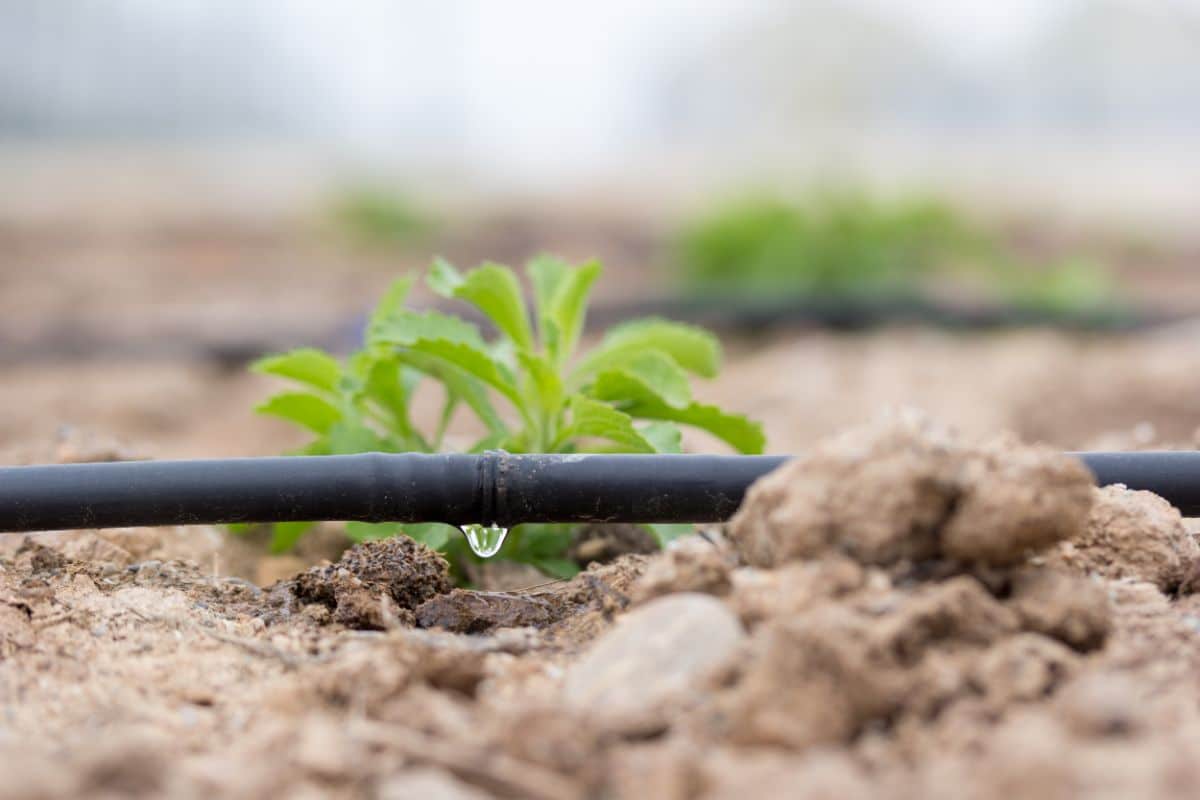 Sandy soil does not hold onto water well and will dry out much quicker than clay-heavy soil. For this reason, you may need to water your sandy garden more often. Frequent, deep waterings of your garden will make sure your plants don't dry out – just water your plants when the top 1 to 2" of soil feels dry to the touch.
If all that watering is stressing you out, you can consider installing a dripline irrigation system. These systems can be attached to a timer that will water your garden automatically. This will cut down on your gardening chores and give you more free time to spend in your garden!
6. Apply fertilizer properly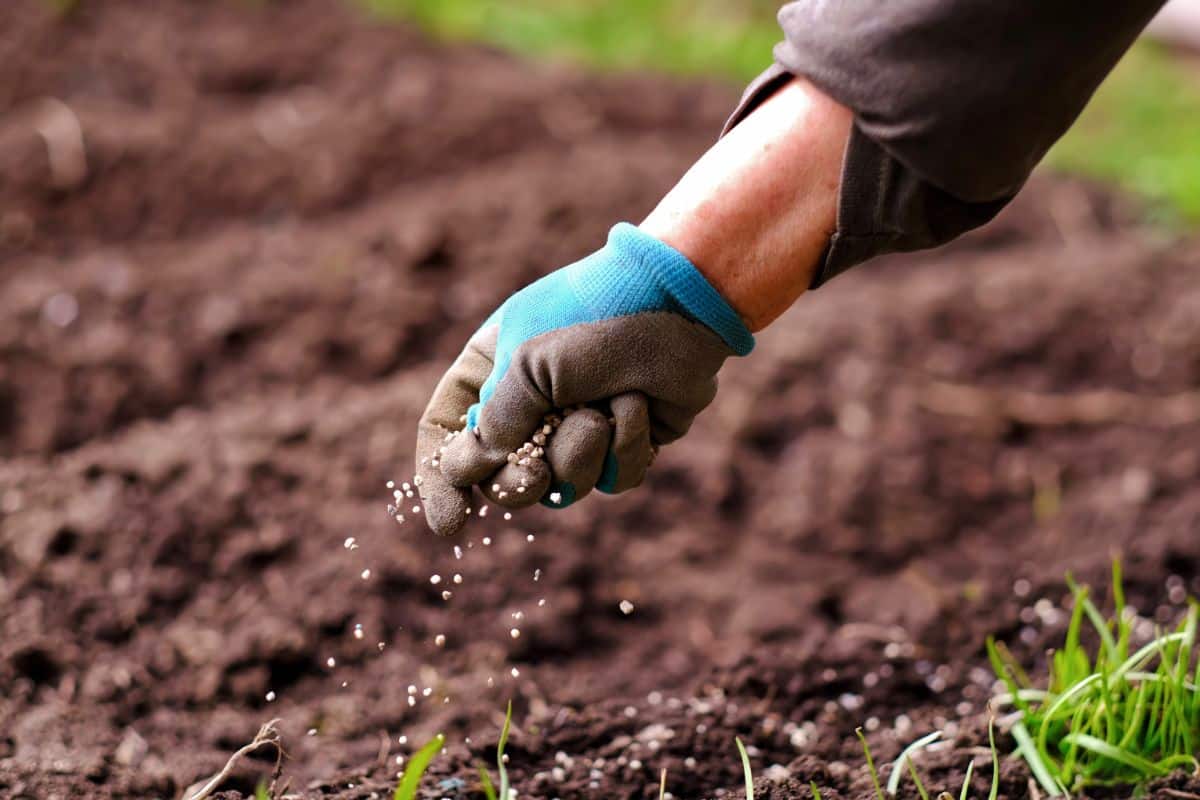 Just as water drains more rapidly from sandy soil, this soil type is also more prone to nutrient loss as rainwater can quickly wash soil nutrients away. In order to prevent your soil from getting depleted, you may need to add compost and fertilizer; however, fertilizer should be applied a bit differently with sandy soils.
Fertilizers can leach away from sandy earth fast, which may lead to runoff that can cause issues for nearby waterways and the surrounding environment. This is particularly problematic if you're using synthetic fertilizers.
Instead, opt for organic, slow-release fertilizers, as these are safer for the environment and are less likely to wash away as fast as water-soluble fertilizers. Applying frequent smaller doses of fertilizer to your garden space, rather than a single large dose, can also be beneficial.
Slow-release organic fertilizers, like alfalfa meal and rock phosphate, can be good fertilizers for sandy soil.
7. Try out cover crops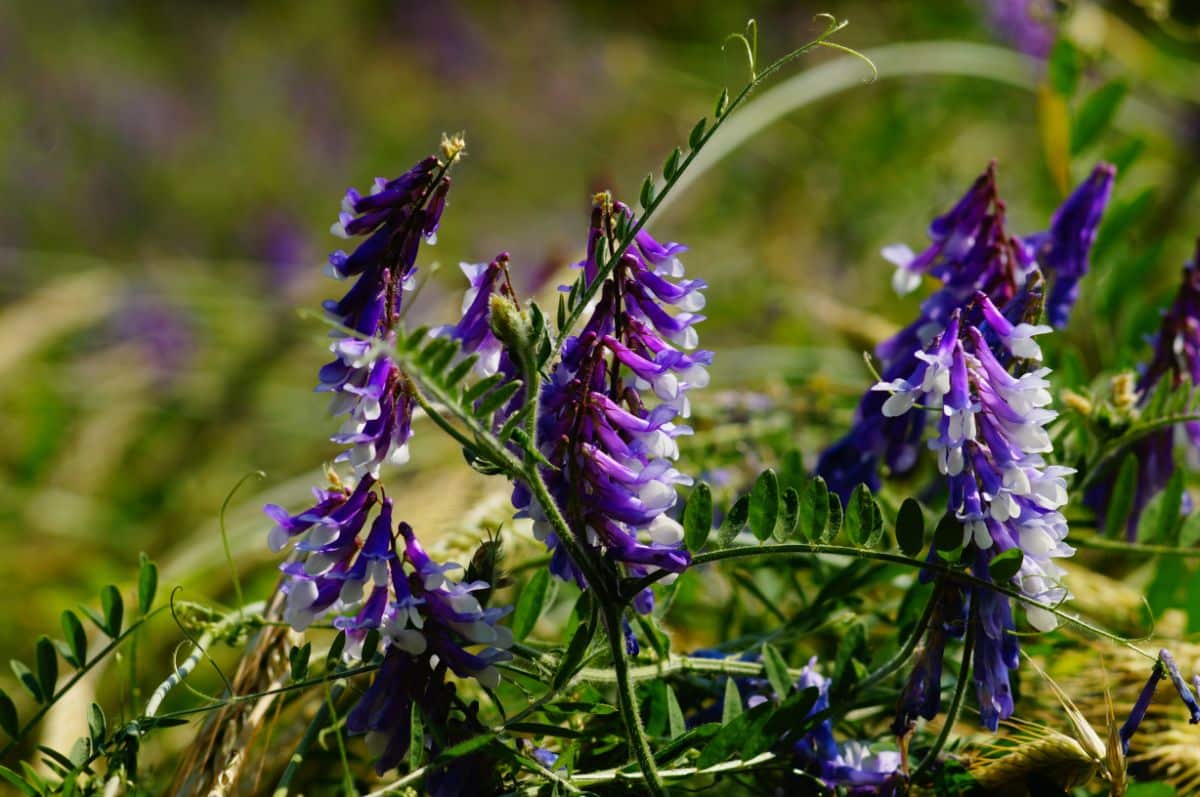 Cover crops, like field peas and winter rye, are scattered over garden beds in late summer to fall and contribute organic matter to garden soil when they die back in winter. By shielding the earth from the elements, cover crops can also cut down on erosion, help the soil retain moisture, and boost beneficial microbial activity. All of these factors make cover crops a wise addition to sandy garden spaces.
Which cover crops you decide to grow is really up to you; however, if you're new to working with these plants, opt for "winter-kill" cover crop species. These plant types will be killed off by the winter weather, so there's no chance that they will regrow in spring and cause potential weed issues.
If you're interested in boosting soil fertility with cover crops, check out this chart to help you choose the right cover crops for you.
Frequently asked questions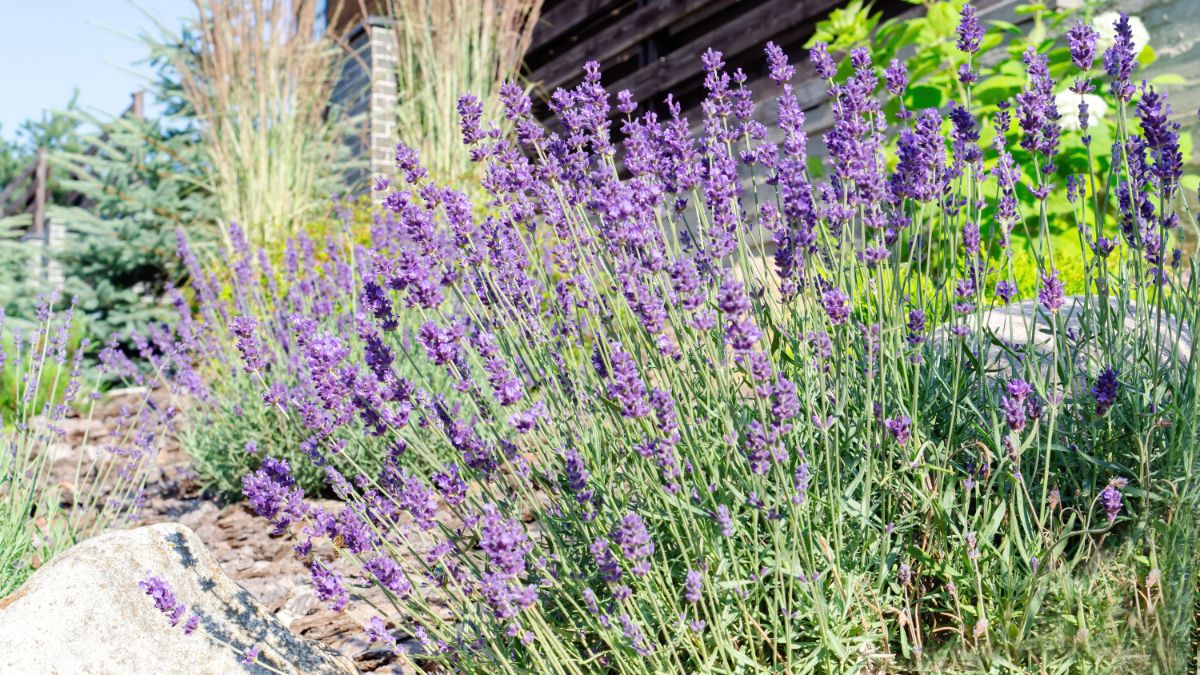 Summary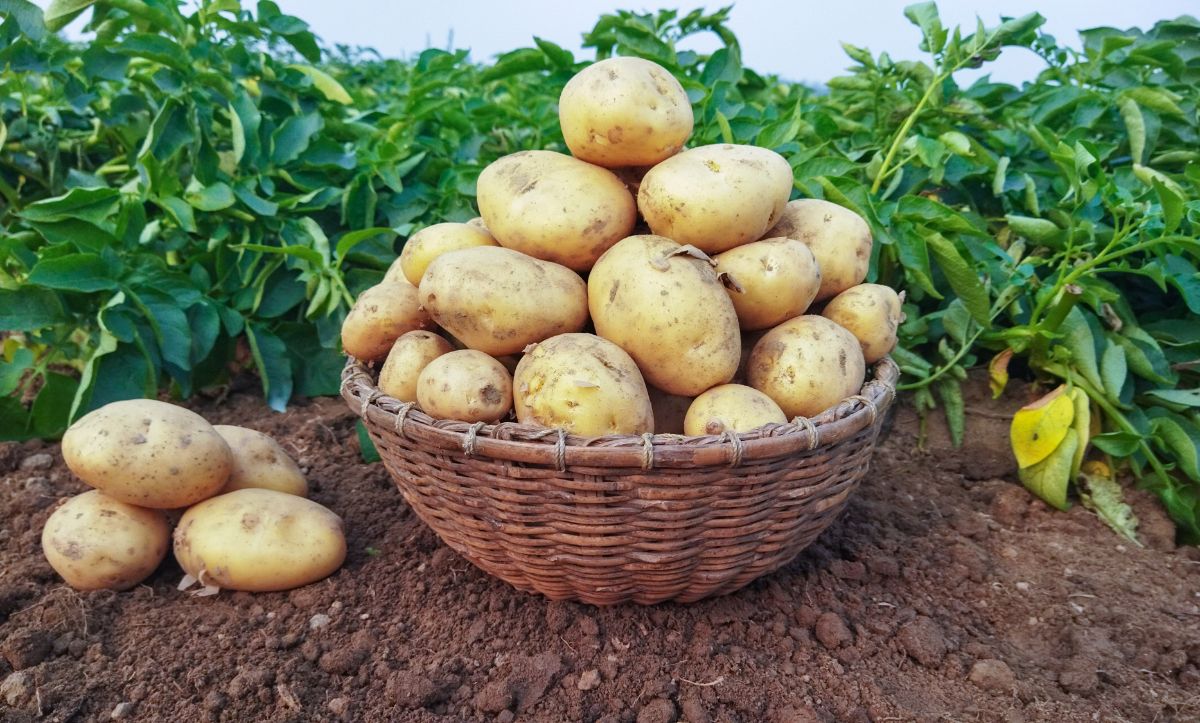 If you have sandy soil, there's no reason why you can't grow a thriving vegetable or flower garden. The trick is you need to understand your soil type so you can effectively adjust it to support plant growth.
Sandy soils may be limited in nutrients and water, but these are fixable problems. By enriching your soil with organic matter, shielding it with mulch or cover crops, and growing the right plants, you will be able to grow a successful garden. Sand or clay, garden soil can be fixed with just a bit of work!
The most important step to growing healthier plants in sandy soil is adding compost or aged manure. To create your own compost, check out our guide on composting here or read up on working with aged manure here.