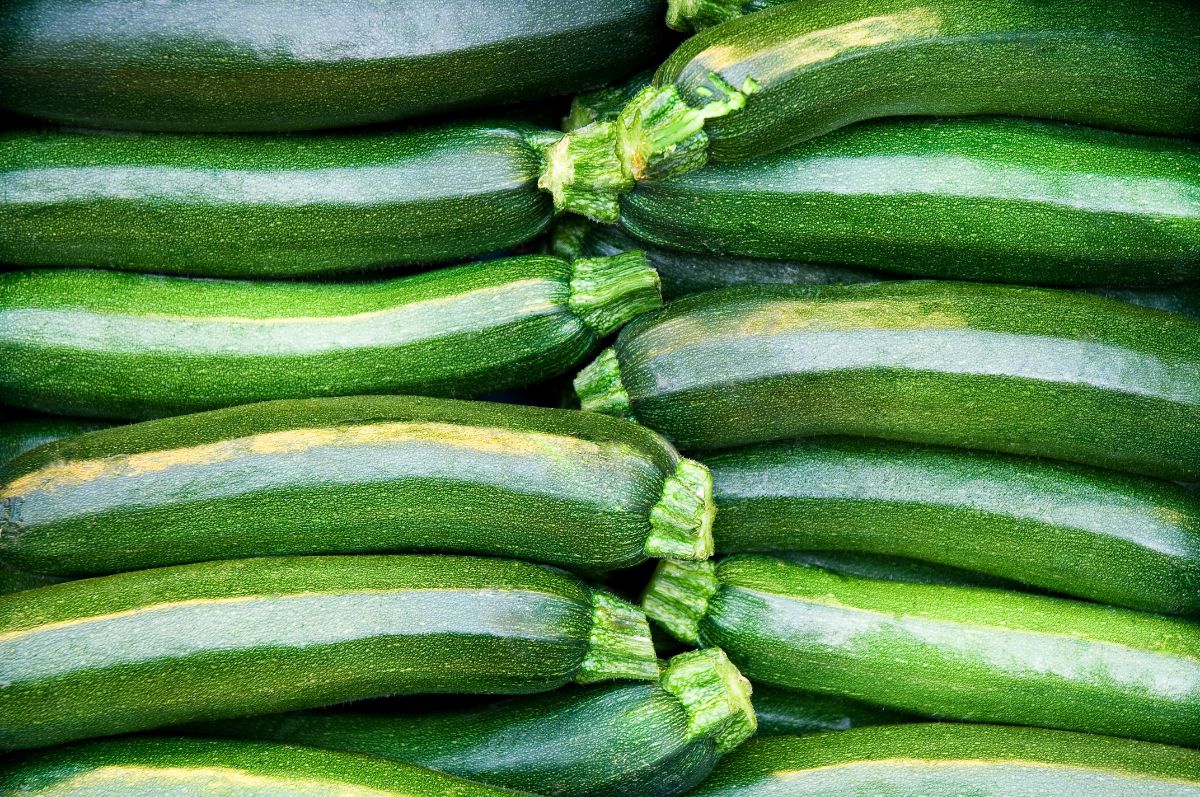 When summer comes to a close, gardeners are often overwhelmed by lots of fresh garden produce. And as many growers know, some of the most prolific plants around are zucchini.
If you've ended up with a huge bumper crop of fresh zucchini and you're struggling to figure out how to use it all up while it's still fresh, this is the article for you. We've compiled a list of 20 easy (and tasty) ways to use your zucchini harvest so none of it goes to waste!
Jump to:
20 things to do with extra zucchini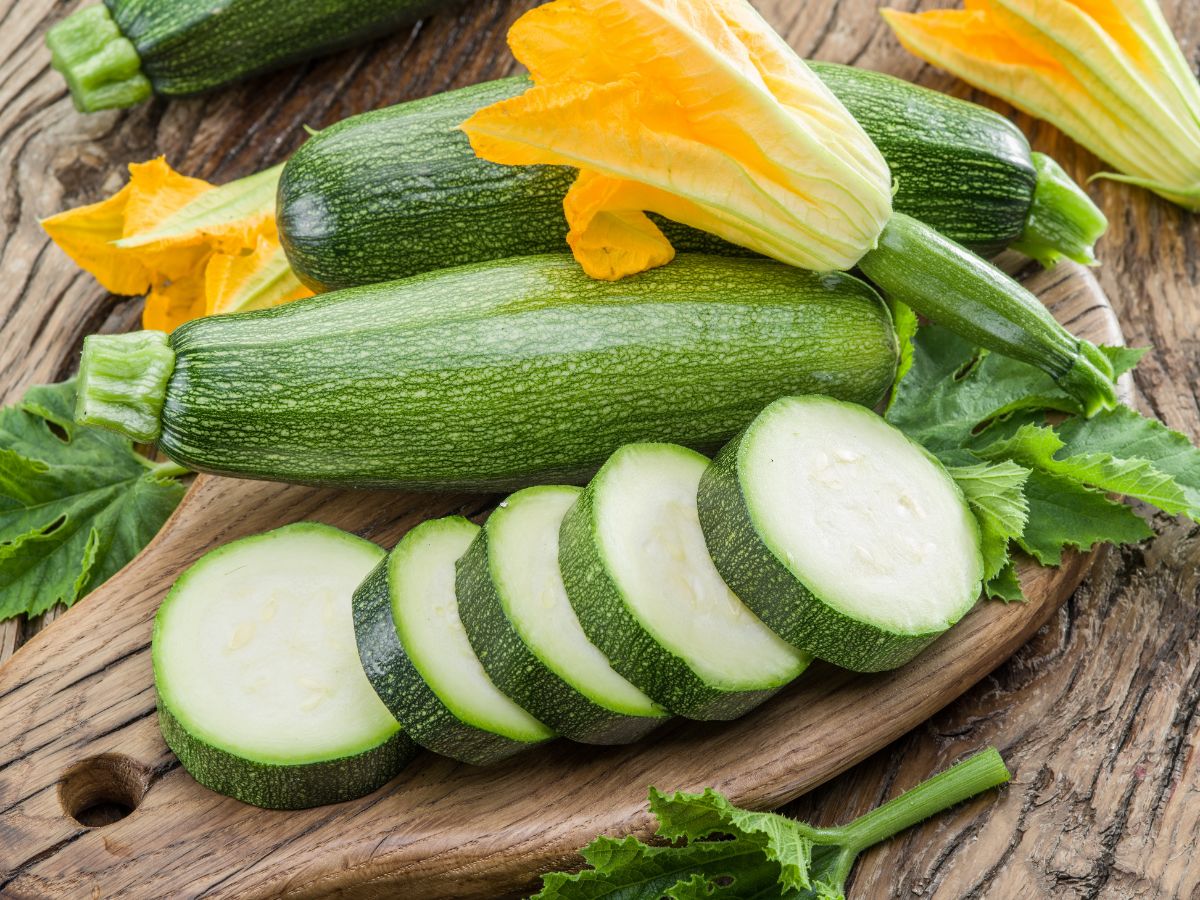 When zucchini seasons hits, you don't need to worry about food going to waste. Try out these recipes and suggestions to use up every last bit of your zucchini crop.
1. Freeze zucchini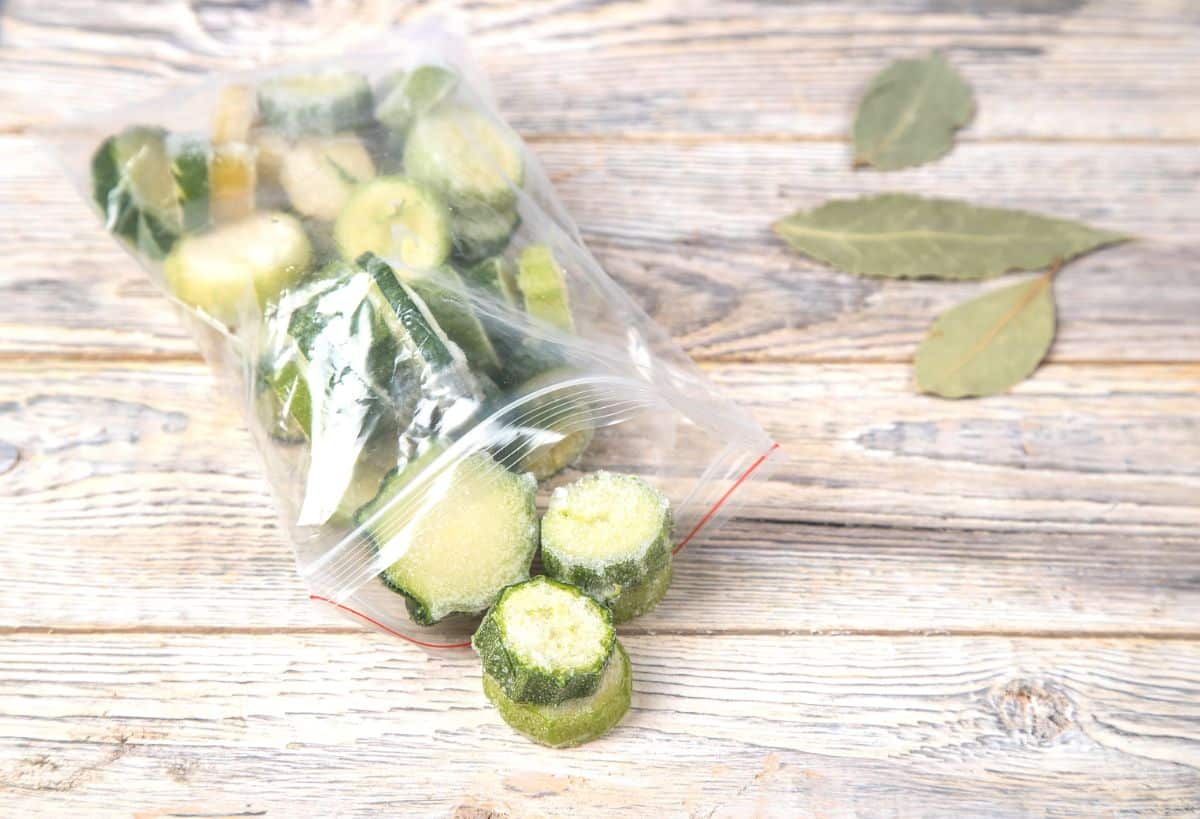 Probably the easiest way to ensure extra zucchini doesn't go to waste is to freeze it. Sliced or cubed, preparing zucchini in this way makes future meal prep a breeze. Just add frozen zucchini to sautés, soups or casseroles and you're good to go.
Like many other fresh veggies, zucchini should be blanched prior to freezing to preserve texture and color. To blanch and freeze zucchini:
Cut up your zucchini how you like it – cubes or horizontal or vertical slices all work well.
Then, bring a pot of water to a boil and slip your cut zucchini into the already boiling water. Don't salt the water as this will affect your zucchini's texture.
Boil the zucchini for one minute.
Scoop out the zucchini with a slotted spoon and place it in a bowl of ice water for 2 minutes (or until it's totally cooled off).
Drain your zucchini and pat it dry with a paper towel.
Spread your zucchini in a single layer on a baking sheet and pop it in the freezer for about an hour. This is called "flash freezing" and helps your zucchini not stick to itself later on.
After your zucchini is frozen, remove it from the sheet pan and store it in your freezer in Ziploc baggies or Tupperware for up to 3 months. Just try to remove as much air as possible from the containers prior to freezing in order to prevent freezer burn.
2. Can zucchini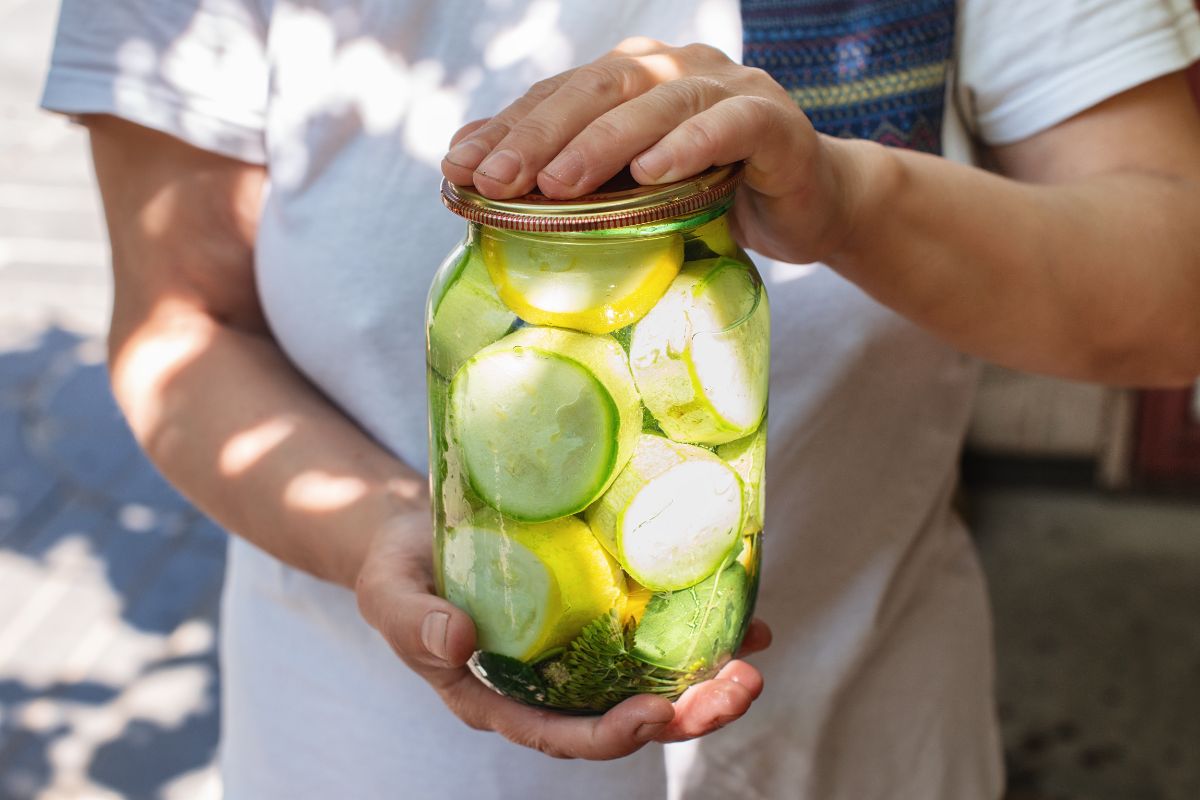 If you're into DIY preserving, canning is another great way to store lots of zucchini. Just keep in mind that zucchini is not a high acid food, so you can't preserve it with water bath canning.
Instead, for food safety, zucchini must be canned via pressure canning, or mixed into an appropriate recipe with added acidity (like a relish).
For pressure canning zucchini, be sure to consult a reliable recipe that takes into account proper safety measures, such as recipes by Ball Canning.
3. Dehydrate zucchini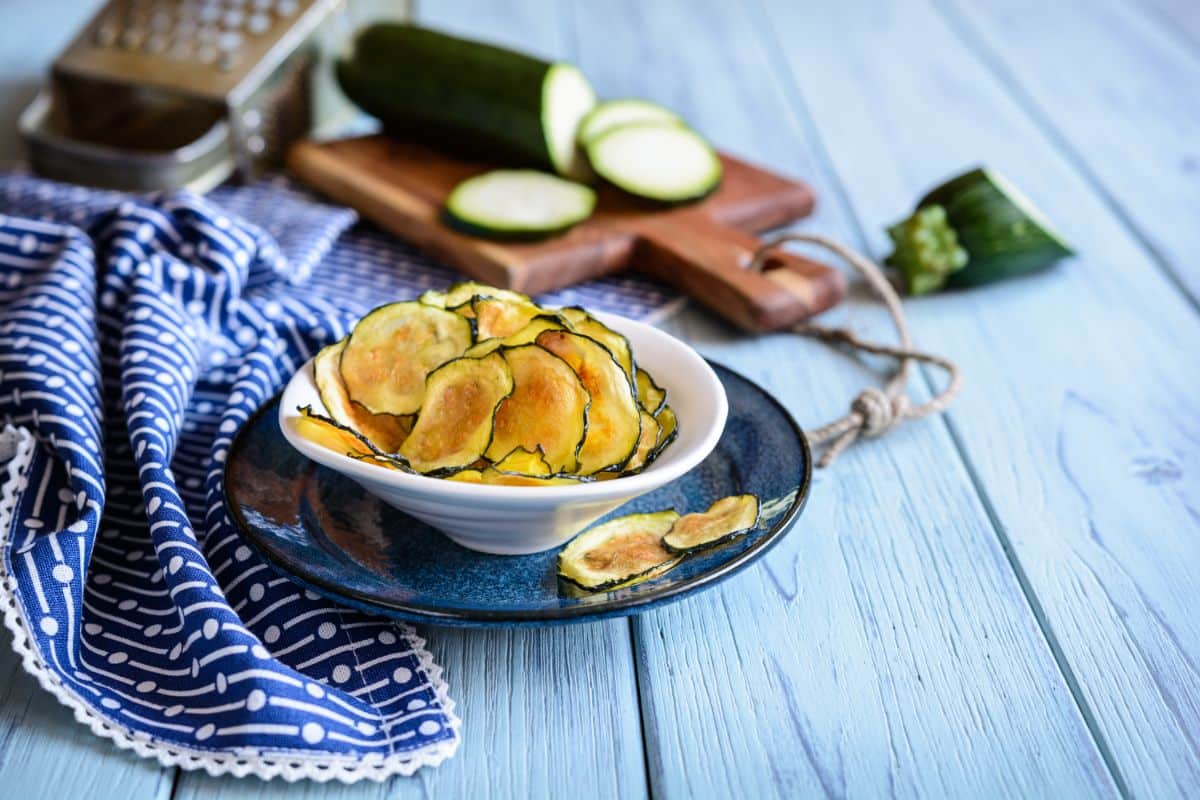 To save tons of space and create tasty, lightweight snacks for camping and travel, dehydrating zucchini can work too. Dried zucchini can be eaten plain or with a dip as a healthy potato chip alternative or it can be rehydrated in water for 2 hours and used in standard cooking recipes.
You can dehydrate zucchini using an oven or a food dehydrator. Just follow these few simple steps:
Trim off the ends of your zucchini and then cut your zucchini into thin and even slices, approximately ¼" thick.
Spread your zucchini slices out in a single layer on an oven or dehydrator rack.
Dehydrate your zucchini for 5 to 11 hours at 125˚F to 135˚F.
Once your zucchini is completely brittle, it's fully dehydrated and ready to be packed up in an airtight container. When stored properly, dehydrated zucchini can last for up to 1 year.
4. Donate zucchini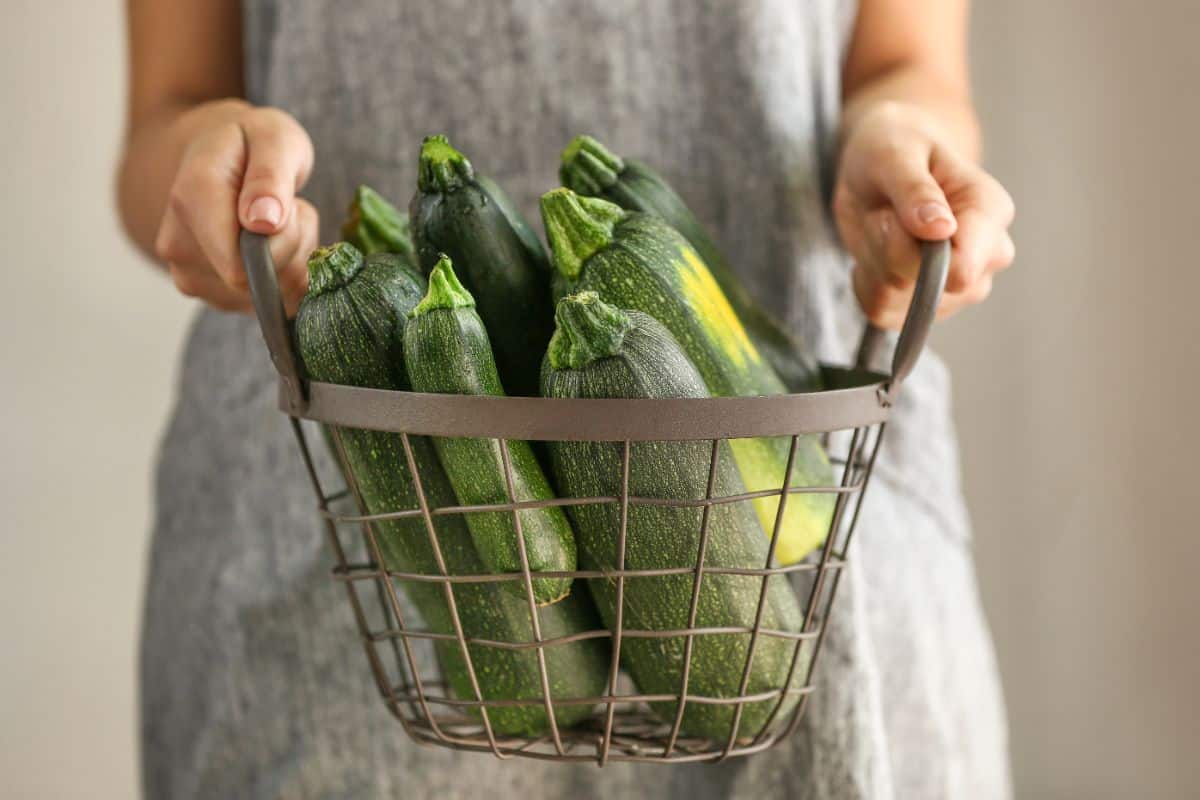 Food waste is never a good thing. So, if you don't think you can use up your zucchini and you don't have time to preserve it, donation is always an option.
Ask your neighbors if they could use some extra veggies, or post about your harvest in local groups on social media. You can also put a basket full of zucchini at the base of your driveway and allow passersbys to take what they need.
To maximize your donation, you can also reach out local food banks and shelters and see if they could use some fresh produce. They are usually more than happy to accept donations of this kind. Handy search websites like this one make it easy to find food banks near you.
5. Save your zucchini seeds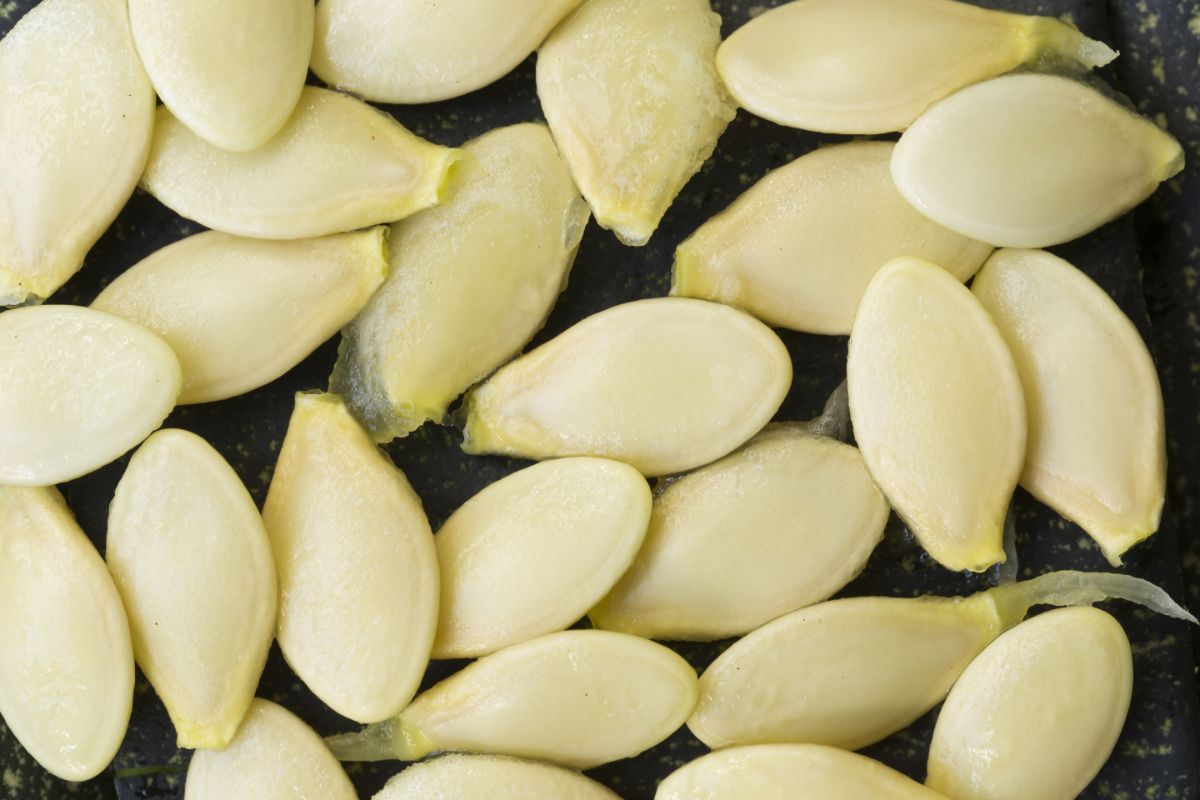 To keep your harvest going year after year, try saving your zucchini seeds for next year's garden.
The trick to saving zucchini seeds is that you need to bag blossoms to keep them from cross-pollinating and you need to allow zucchini to fully mature on the vine, long past the point when you would harvest edible zucchinis. Fully mature zucchinis should be swollen and have a thick, touch skin. They aren't edible at this point, but the seeds will be perfect for storing.
To save zucchini seeds from fully mature fruit:
Harvest your zucchini and then cut it open with a sharp knife. You'll need to apply more pressure than normal since the skin should be pretty tough.
Scoop out the seeds and the stringy innards of the zucchini into a bowl and then compost the remainder of the zucchini fruit.
Next, you'll need to ferment the seeds, which helps to clean them. Simply add a bit of water to your zucchini seeds and pulp and allow the mixture to ferment at room temperature. This usually takes about 1 to 2 days when temperatures are warm and the end result should be a slightly sour smelling zucchini mixture.
Pour your fermented mixture into a large mixing bowl and add water. Scoop away any seeds that float or feel empty and flat as these are nonviable. Fertile zucchini seeds should sink to the bottom of the bowl.
Drain off the water from the bowl into a colander and swish everything around. Run a bit of water through the colander until most of the remaining zucchini pulp has washed away.
Spread out your seeds in a single layer on a screen or baking sheet and allow them to dry in a warm, dry location for a few days.
Once fully dried, pack up your seeds in an airtight container and store them in a cool, dark place. Don't forget to label your seeds with the plant name and preservation date so you don't forget!
The above methods of preserving and using zucchini work well for large volumes of food. But, if you're looking for other creative ways to use up extra zucchini, below are some more suggestions:
6. Try out some new veggie side dishes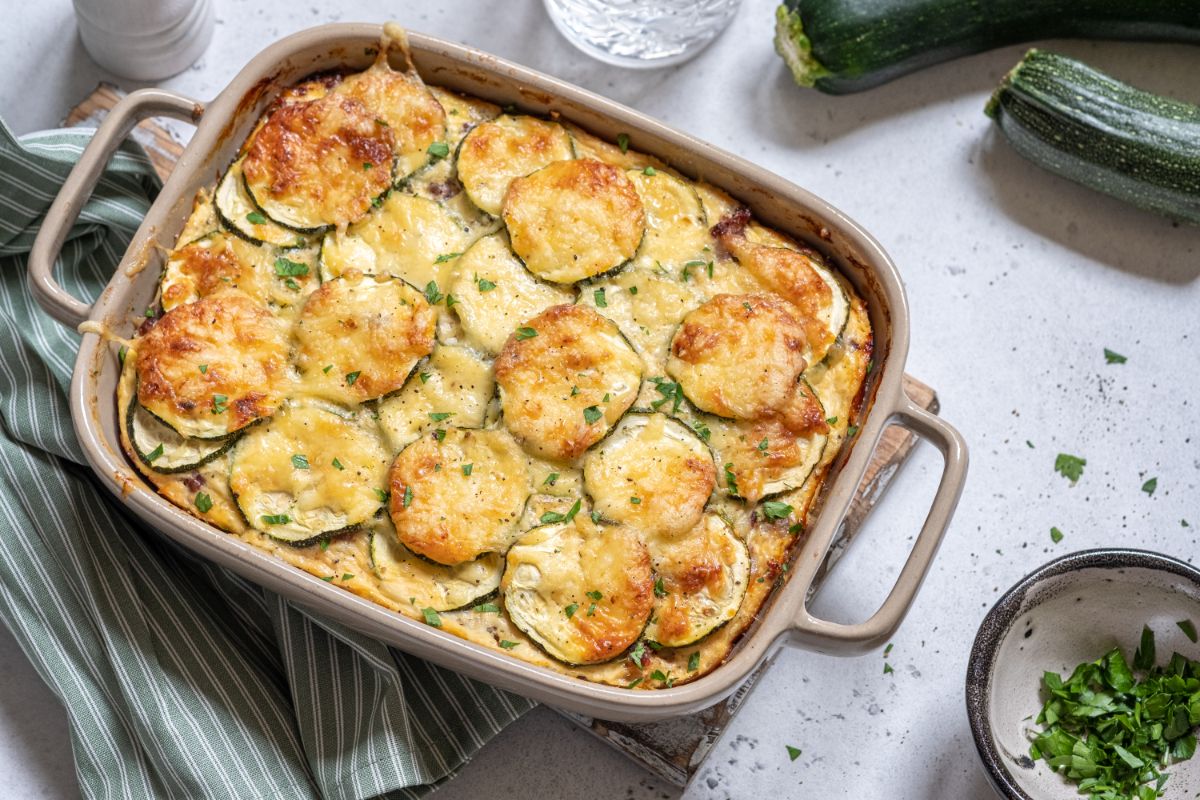 There are tons of ways to utilize fresh zucchini in side dishes. Recipes like sauteed zucchini with parmesan cheese or zucchini with garlic butter are super tasty and will be a hit at the autumn table.
Fresh zucchini is also delicious when baked and makes a mouthwatering casserole too!
7. Make relish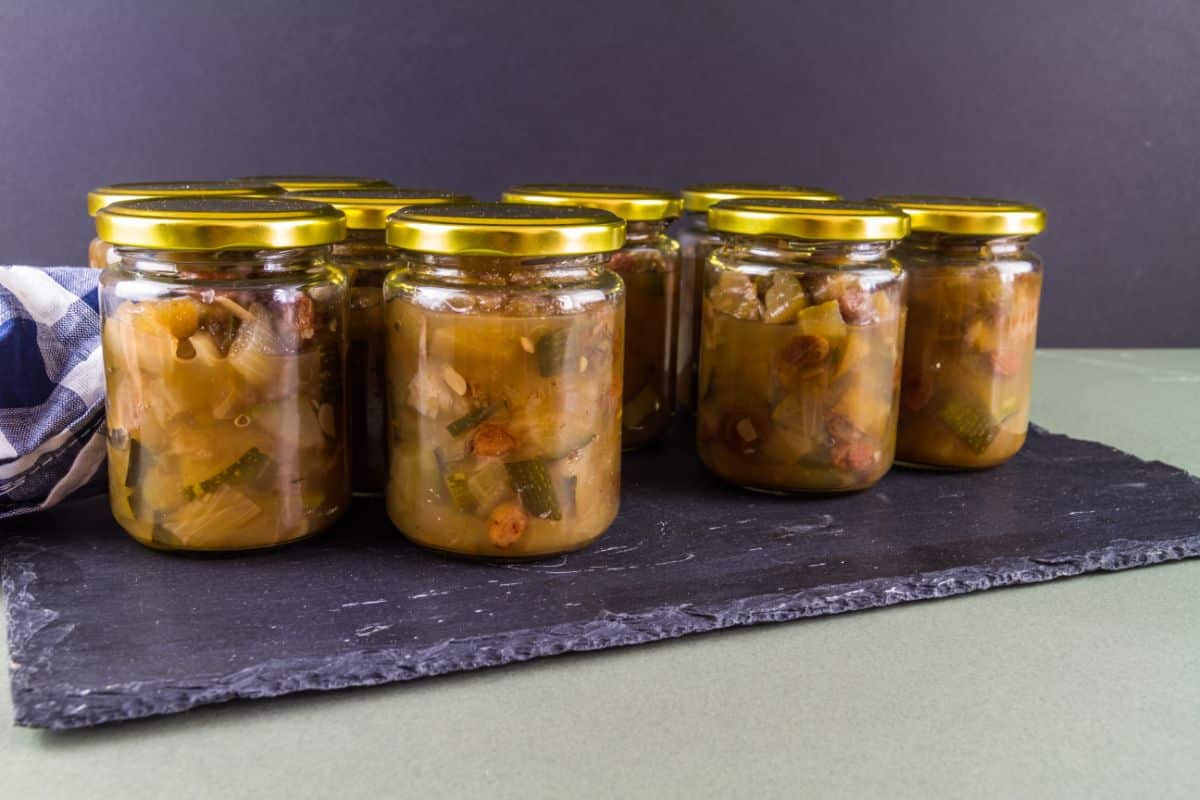 While plain zucchini isn't appropriate for water bath canning due to its low acidity levels, you can water bath can zucchini if you raise the acidity with something like vinegar (just be sure to use a recipe from a reliable source for food safety).
One way to preserve zucchini by canning is by creating your own homemade sweet zucchini relish. This tangy treat can be applied any place you'd use pickle relish, such as on a homemade burger or freshly grilled hot dog.
8. Pickle zucchini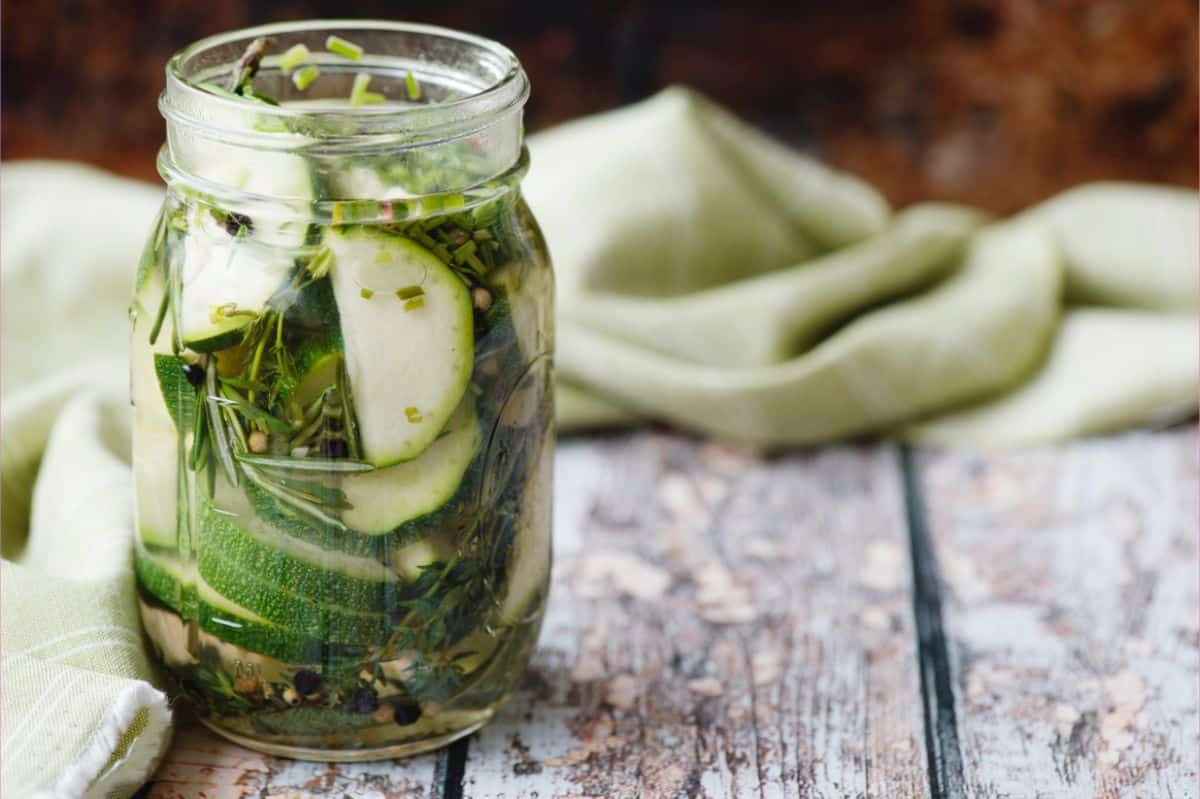 If you like zucchini relish, you'll love zucchini pickles! Very similar in taste and texture to pickled cucumbers, zucchini pickles can be used as burger toppings or any other way you like.
For the simplest solution, zucchinis can be pickled in your refrigerator without needing any canning equipment. To extend the shelf life of your pickles, you can try out a canned zucchini pickle recipe instead. And, for an extra gut healthy option, zucchini can also be pickled using lacto-fermentation.
9. Juice zucchini (or make smoothies!)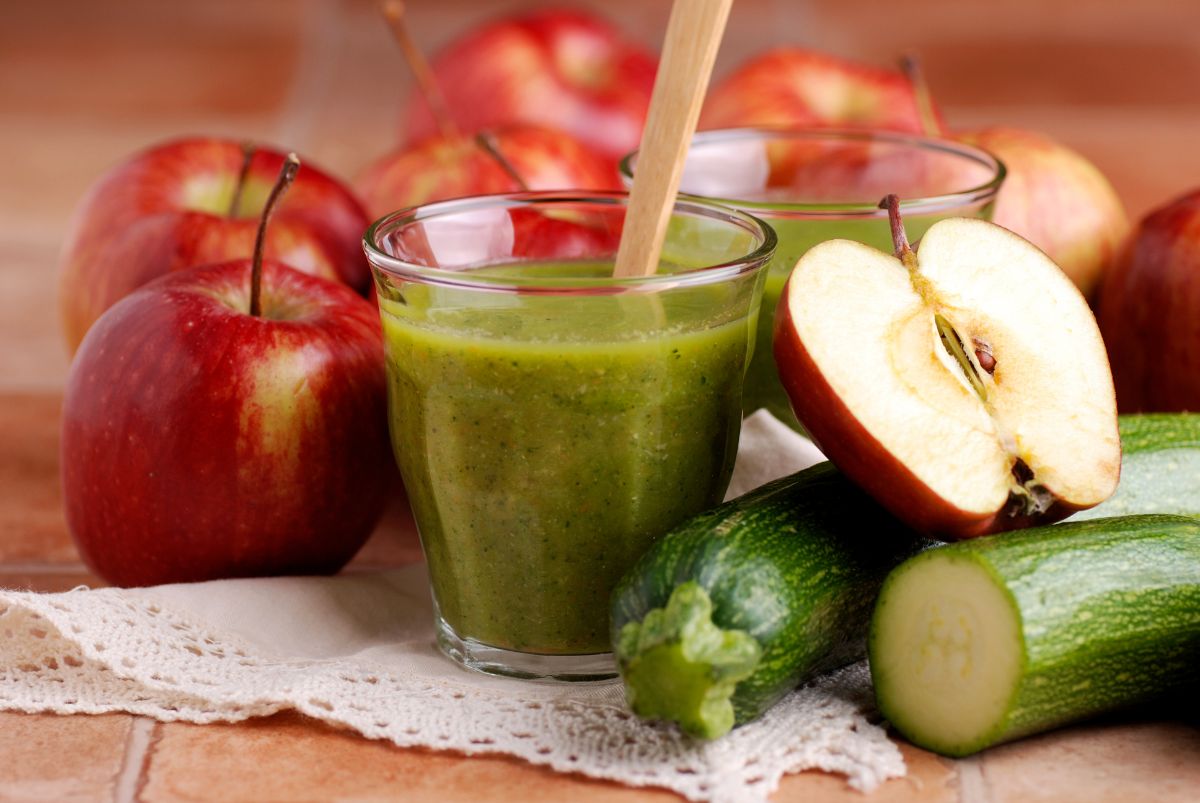 Fresh zucchini are nutritious and full of vitamins like vitamins A, B and potassium. So, it's not a surprise that zucchini make healthy additions to breakfast smoothies and fresh juice concoctions.
When juicing or blending up zucchinis, try mixing them with some sweeter ingredients, like sliced apples or pears to elevate the taste. Fresh mint, lime juice or ginger are other excellent flavor enhancers in fresh juices and smoothies.
10. Use zucchini in place of pasta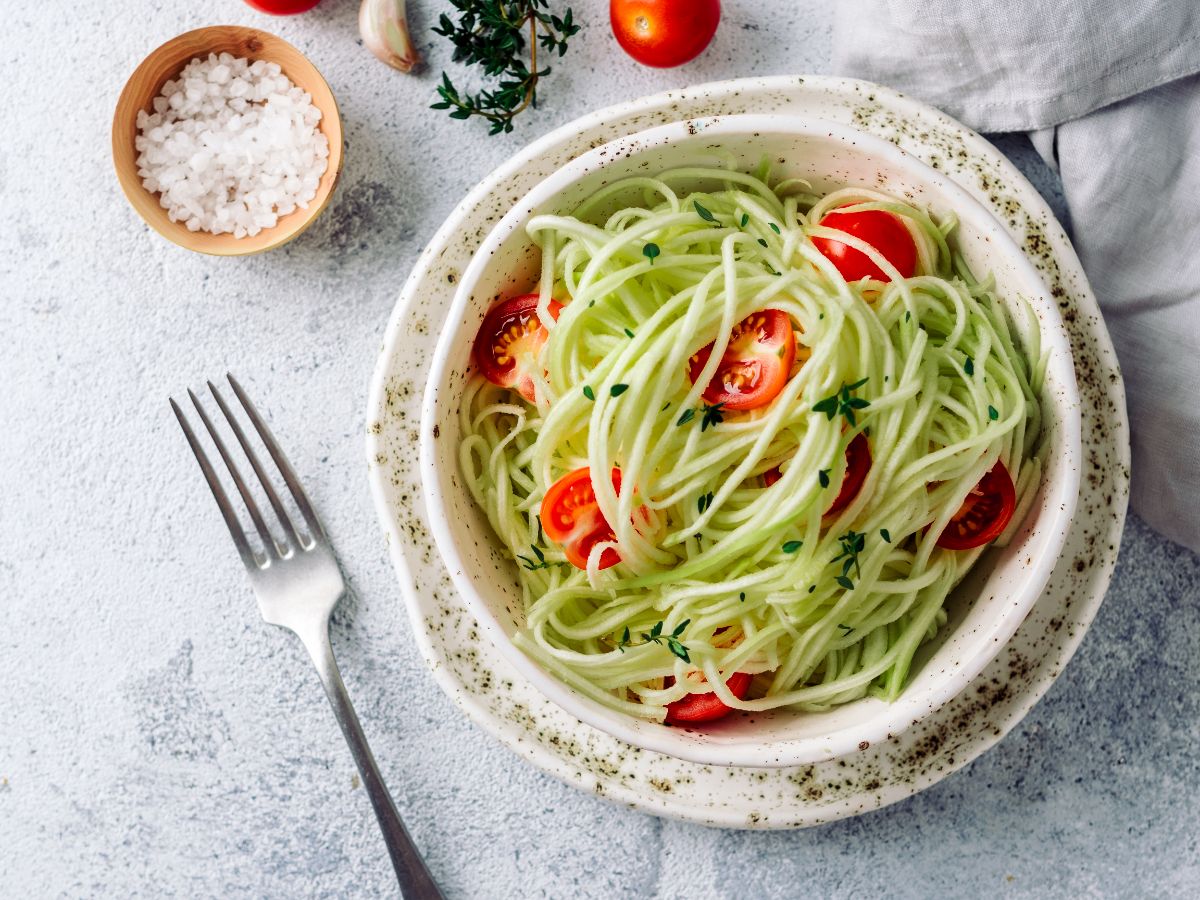 If you're watching your weight, try replacing pasta with zucchini noodles. Zucchini noodles, or "zoodles," are much lower in carbohydrates and calories than pasta, but they absorb pasta sauce just as well for a guilt-free dinner.
Try using a spiralizer to easily make handfuls of fresh zucchini pasta.
11. Bake zucchini bread (or muffins)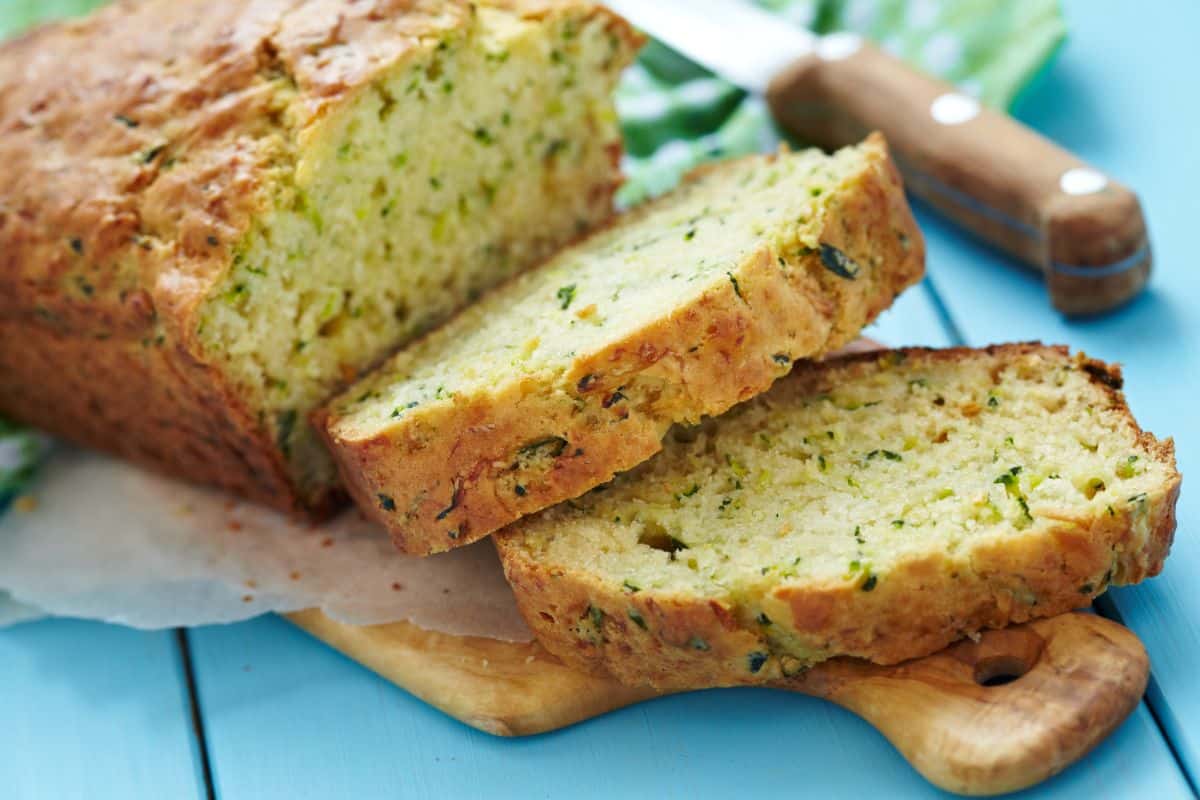 While most people think of zucchini as a savory ingredient, it can be adapted to sweet dishes too and is perfect for baked goods. Zucchini's mild flavor won't overwhelm desserts, but its high moisture content helps ensure breads and muffins are nice and moist.
Zucchini bread is one popular way to use up your extra zucchini. But zucchini is ideal for muffins and cookies too.
12. Roast stuffed zucchini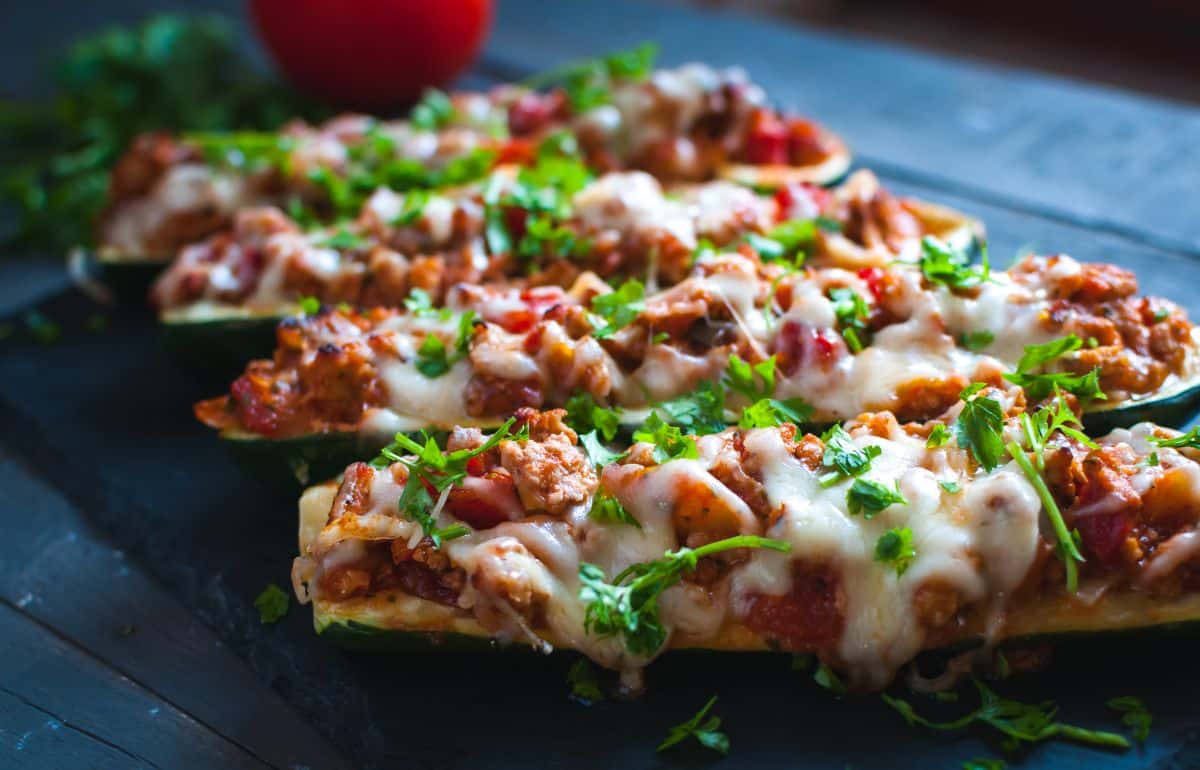 Zucchinis' large size and firm outer skin makes them perfect for stuffing. For an Italian-inspired specialty, zucchini boats stuffed with Italian sausage and topped with tomato sauce and mozzarella are hard to beat.
Stuffed zucchini is also a common Turkish dish and can be made with or without meat for vegetarian diners. For something really unique, try out zucchini stuffed with lamb and topped with a yogurt sauce.
13. Mix zucchini into other dishes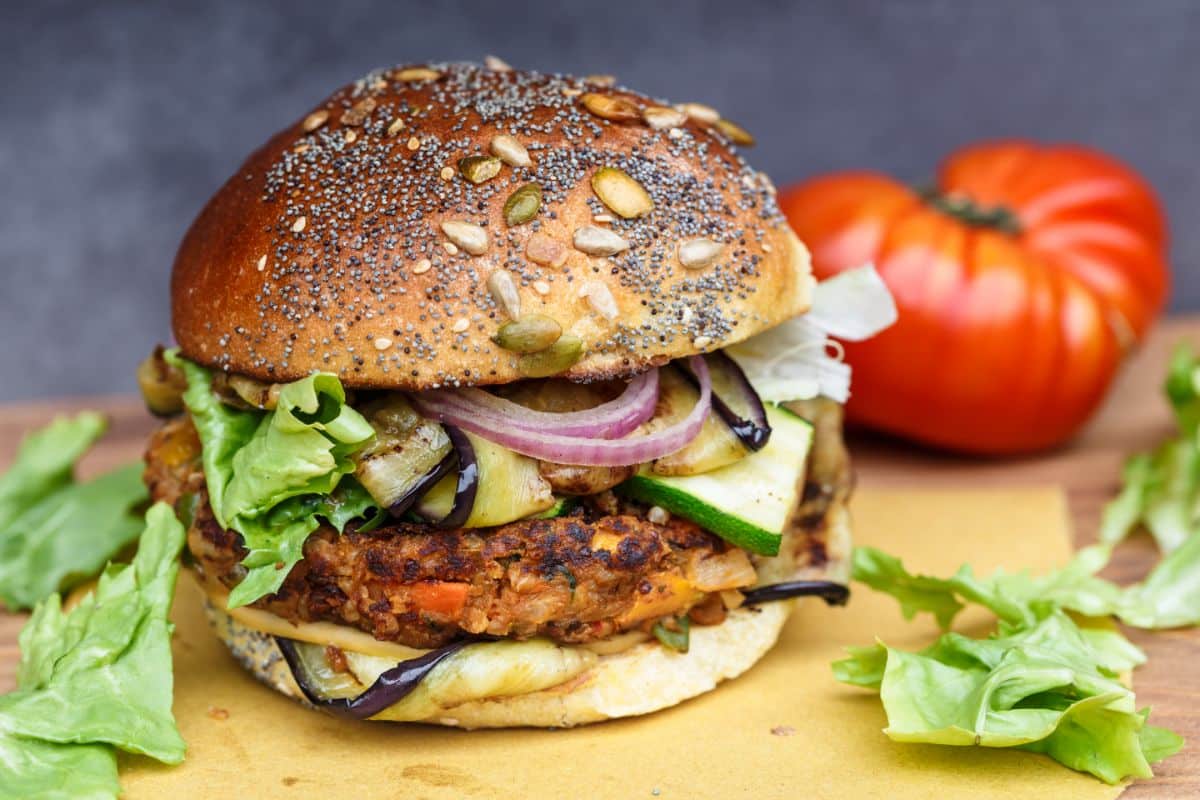 Children can be picky eaters and that especially holds true with veggies. If your kids don't like to eat their greens, sneaking some shredded zucchini into meals is a good way to up the nutritional content of food without overwhelming young palates.
Zucchini can be mixed into burgers, folded into pizza crusts or baked into brownies. Add slices and chunks of zucchini to pasta and sauces.
14. Eat a raw zucchini salad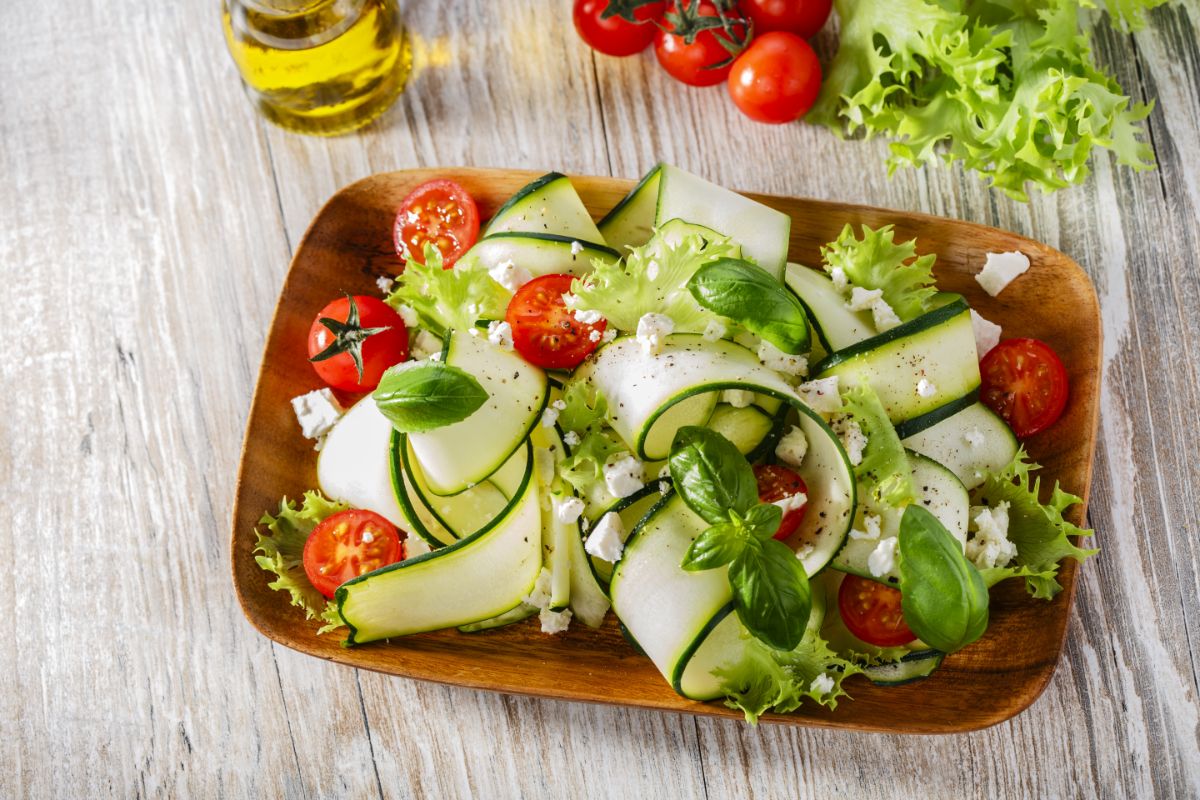 Zucchini is packed with vitamins and nutrients and makes an excellent addition to salads. But, when sliced into very thin ribbons with a vegetable peeler, zucchini can sub in for lettuce and it's just right for absorbing delicious salad dressings.
For a fresh take on zucchini, try out this zucchini salad with lemon vinaigrette or this delicious marinated zucchini salad.
15. Blend zucchini into soups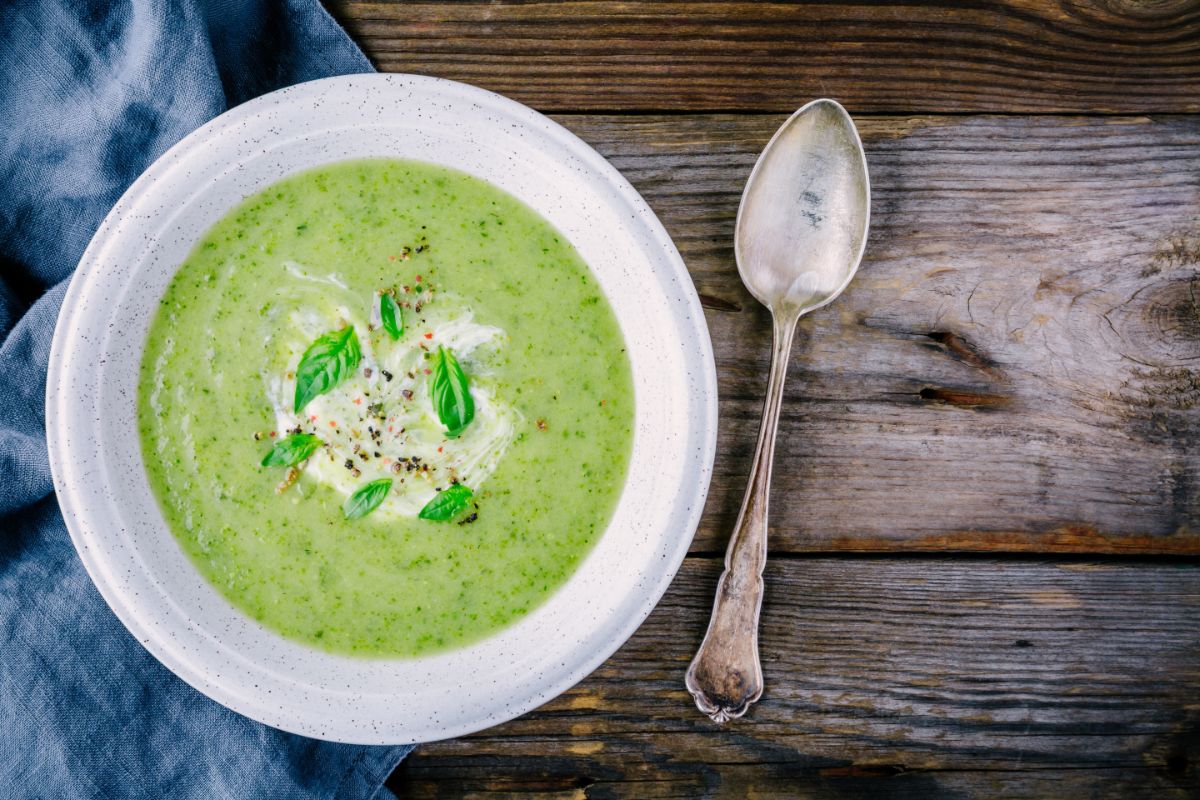 Zucchini cooks down well and blends smoothly into rich soups and stews that will keep you cozy on autumn nights. Soups can be eaten fresh or made in bulk and stored in the freezer for winter dinners too!
A hearty and cheesy zucchini soup is sure to be a hit with kids, while zucchini soup with coconut and paprika is a must-try for adventurous tastes.
16. Whip zucchini into sauces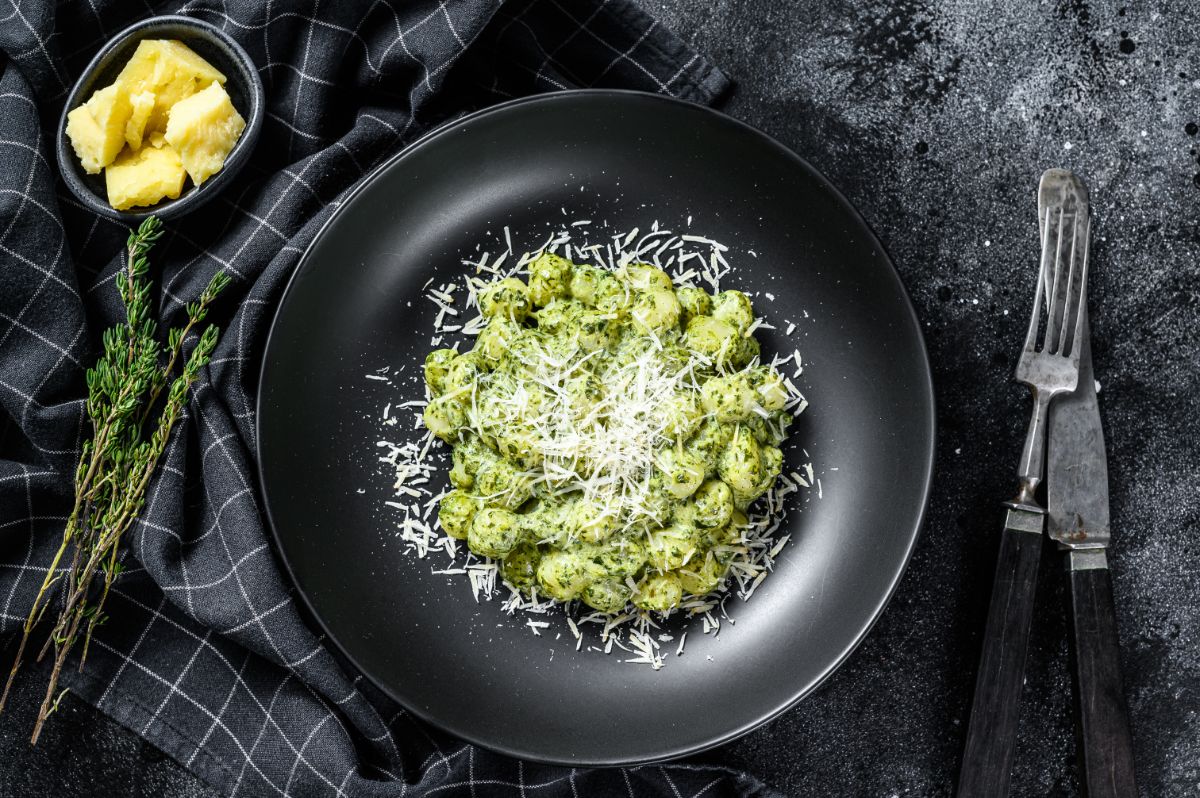 Mixed with cream, zucchini can make a savory and heart-warming sauce for topping pasta dishes and roasted chicken.
Zucchini is also a scrumptious addition to curries and chutneys.
17. Fall in love with zucchini fries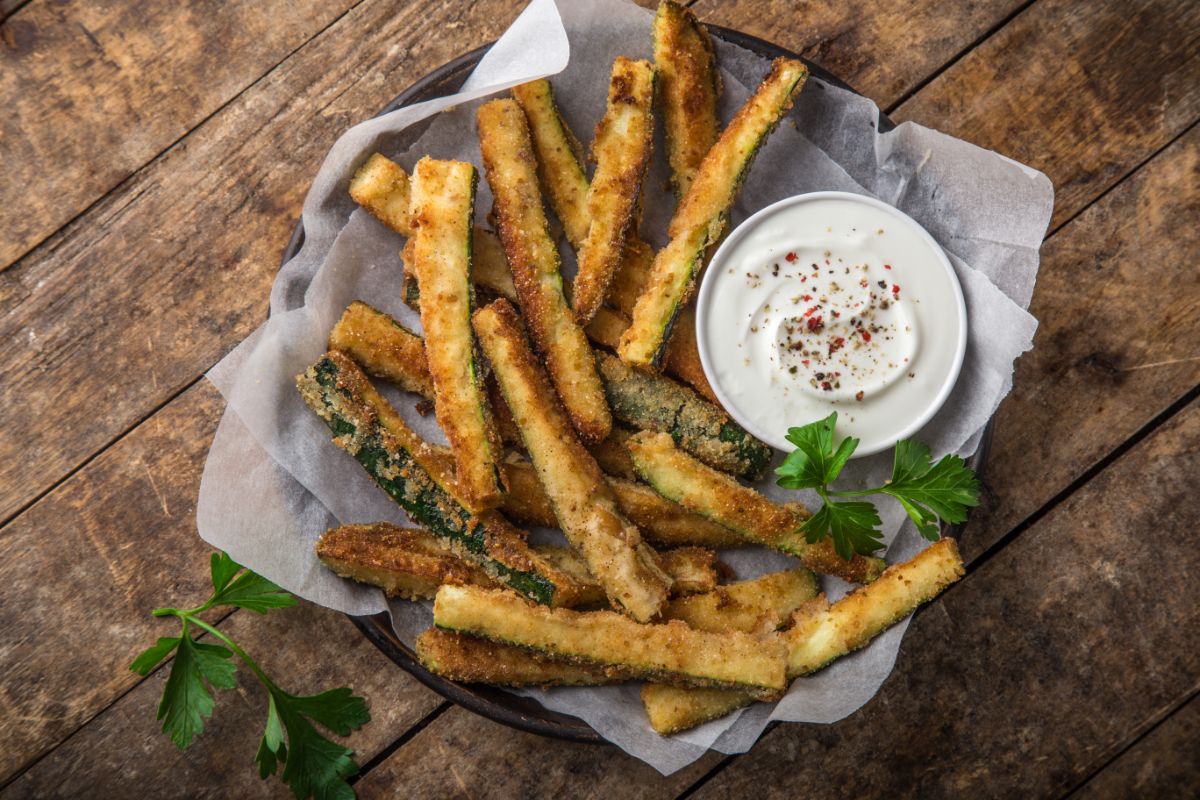 Forget standard French fries. Zucchini fries are just as tasty and they're lower in calories and carbs too.
Zucchini fries can be baked or air fried for heart health or fried and they can be dipped in aioli or ketchup or breaded and served up with marinara sauce. It's up to you! Either way, they make a perfect side for burgers or a unique appetizer for a romantic dinner for two.
18. Be fancy with ratatouille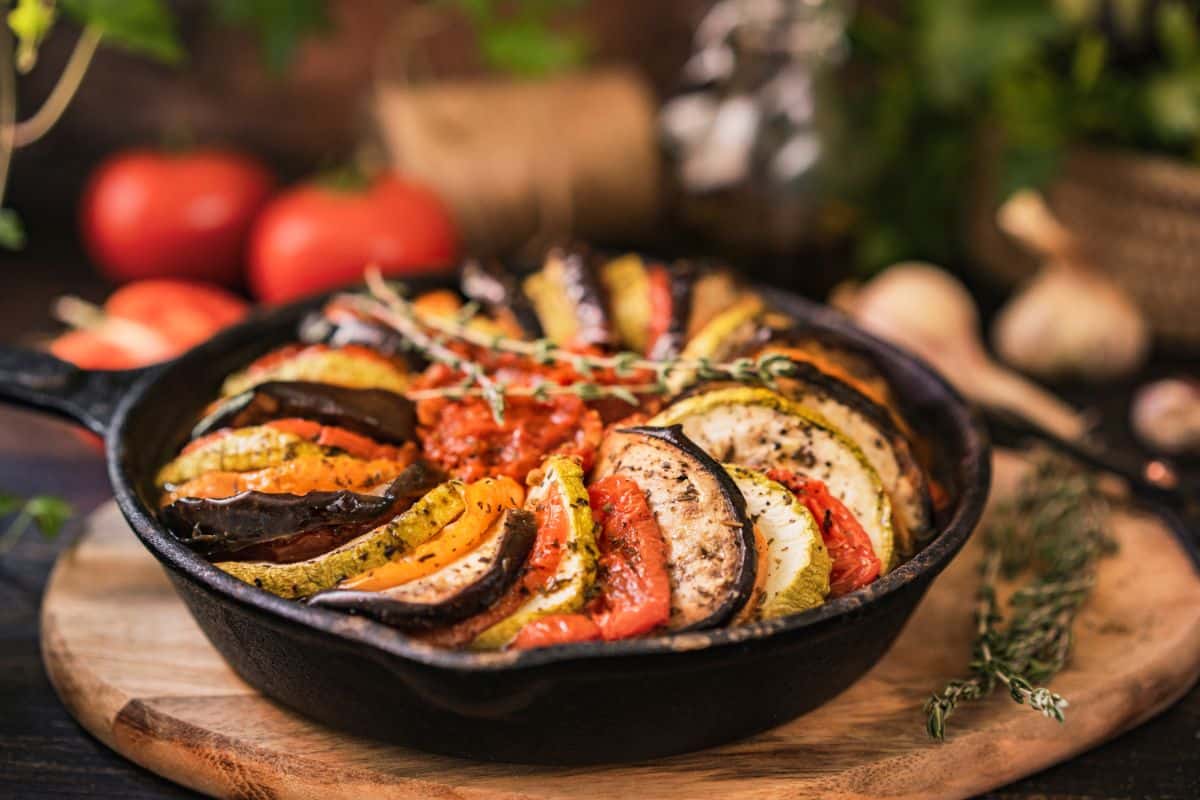 Ratatouille is a classic French dish traditionally made with eggplants, tomatoes, yellow squashes and (of course!) zucchinis.
Veggies are arranged in alternating colors for a stunning look and then everything is baked until tender. Served up with polenta, rice or on its own, every home chef needs to try making ratatouille at least once.
19. Create zucchini butter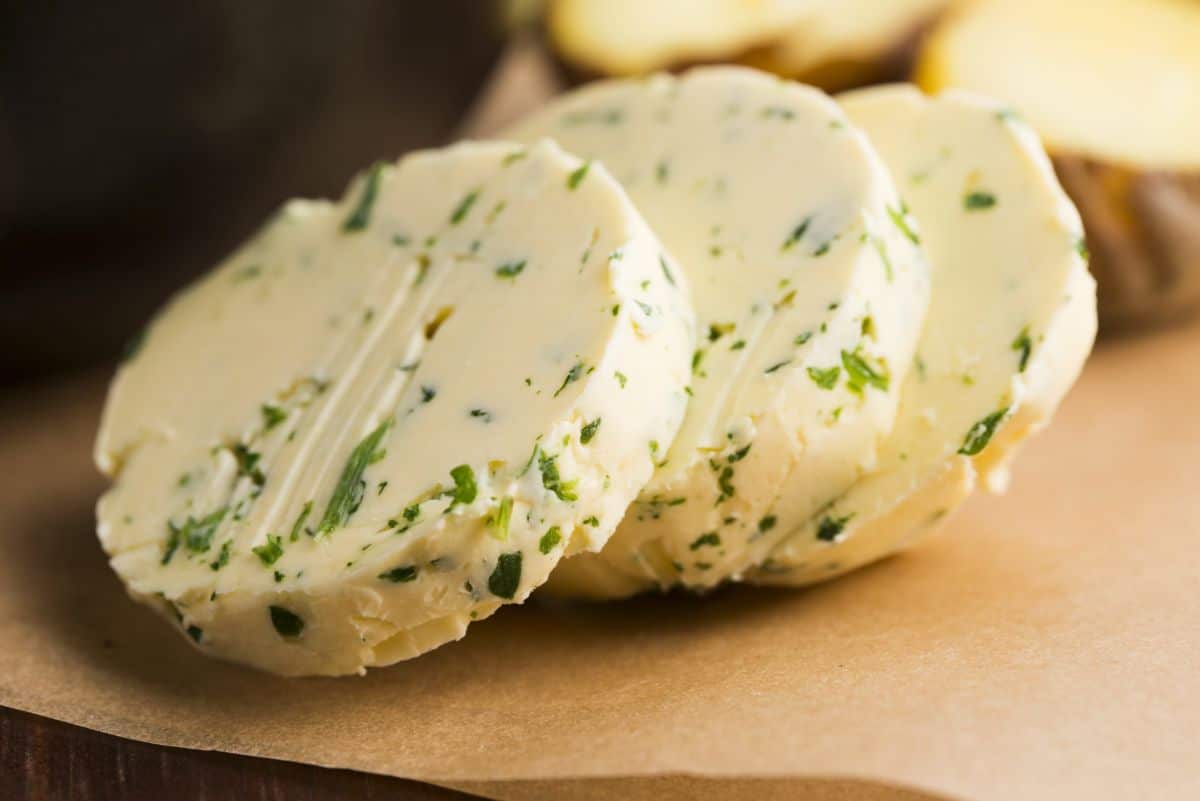 Zucchini butter makes for a delicious snack on toast or crackers and is a less common addition on homemade charcuterie boards.
Super simple to make, zucchini butter consists of just 3 ingredients: shallots, butter and zucchinis!
20. Get crafty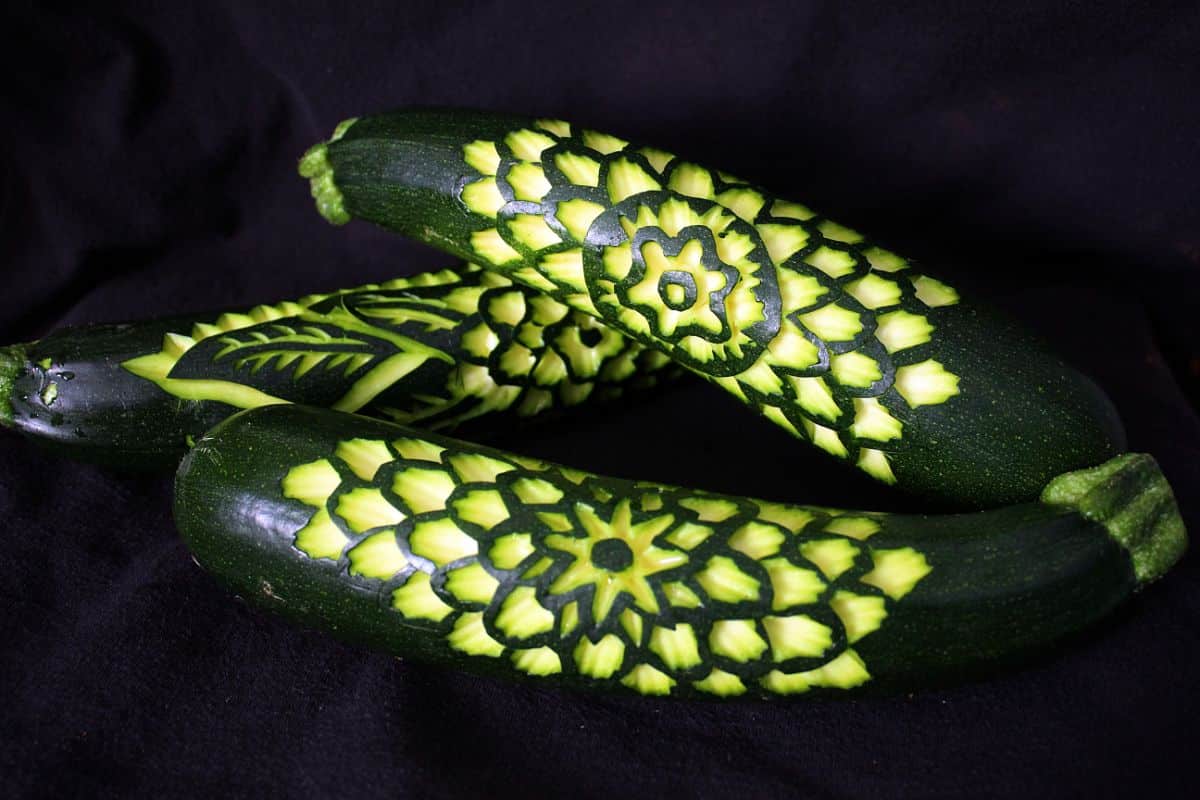 While cooking your leftover zucchini is the most obvious way to use up your harvest, if you're really overrun with zucchini or you're feeling crafty, there are other options.
For kids of all ages (and adults too), try making some stamps with zucchini and print your own pictures. Just carve simple images into the fruit's skin and start stamping.
With autumn right around the corner, zucchinis also make an unexpected alternative to carved pumpkins and gourds.
Or you can even make dress up dolls with zucchinis to celebrate "National Zucchini Day!"
Summary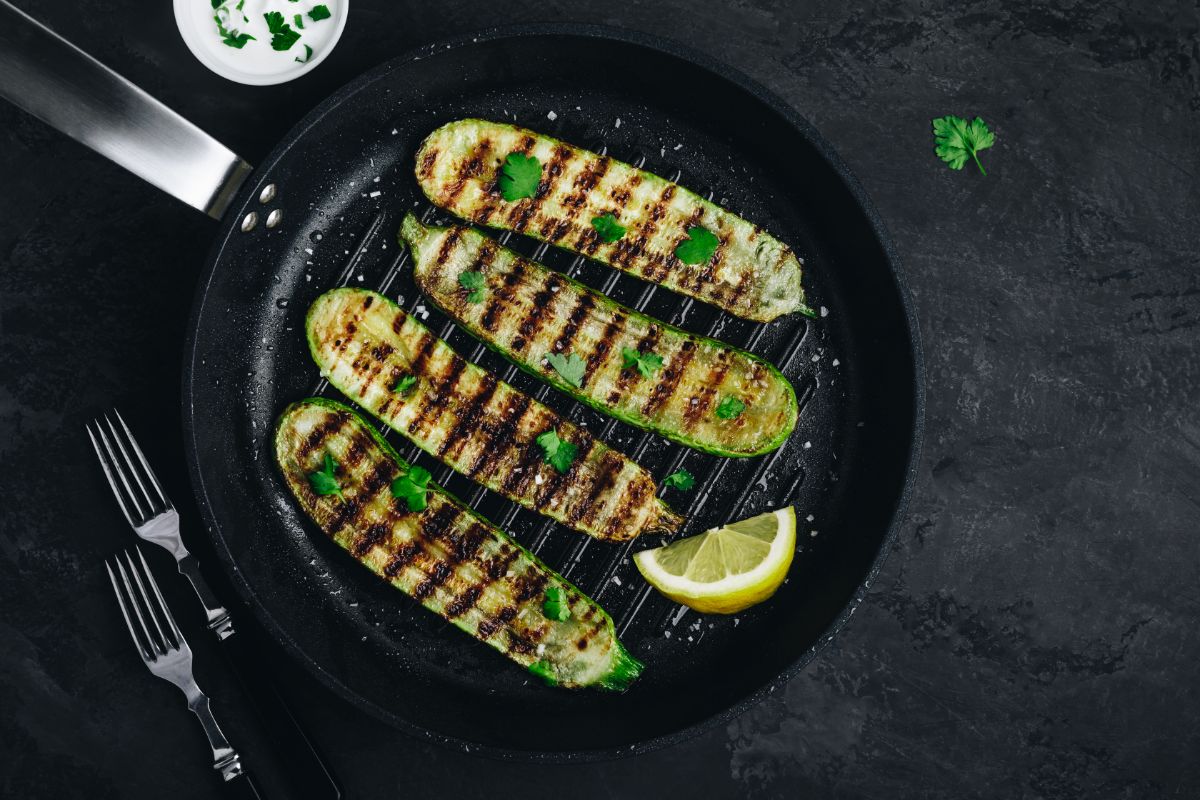 Zucchini plants can be abundant producers, particularly towards the end of the season. If you ended up with lots of zucchini this year, there's no reason to let that food go to waste. And you don't need to sneak your surplus zucchini on your neighbor's back porch to get rid of it either!
From preserving your bumper crop to trying out new zucchini recipes to crafting with zucchinis, there's so many ways to use up your extra veggies. Fresh, frozen or canned, zucchini is an extremely versatile cooking ingredient. So, try out some of these zucchini recipes – you may just find a new favorite homecooked meal!
If you liked this article, check out our other homesteading and food preserving guides here.