Just like November (and every other month of the year), there is at least a little gardening-related something we gardeners can do in December. December is a good time to attend to both lingering wrap-up and the early beginnings of preparations for the next season.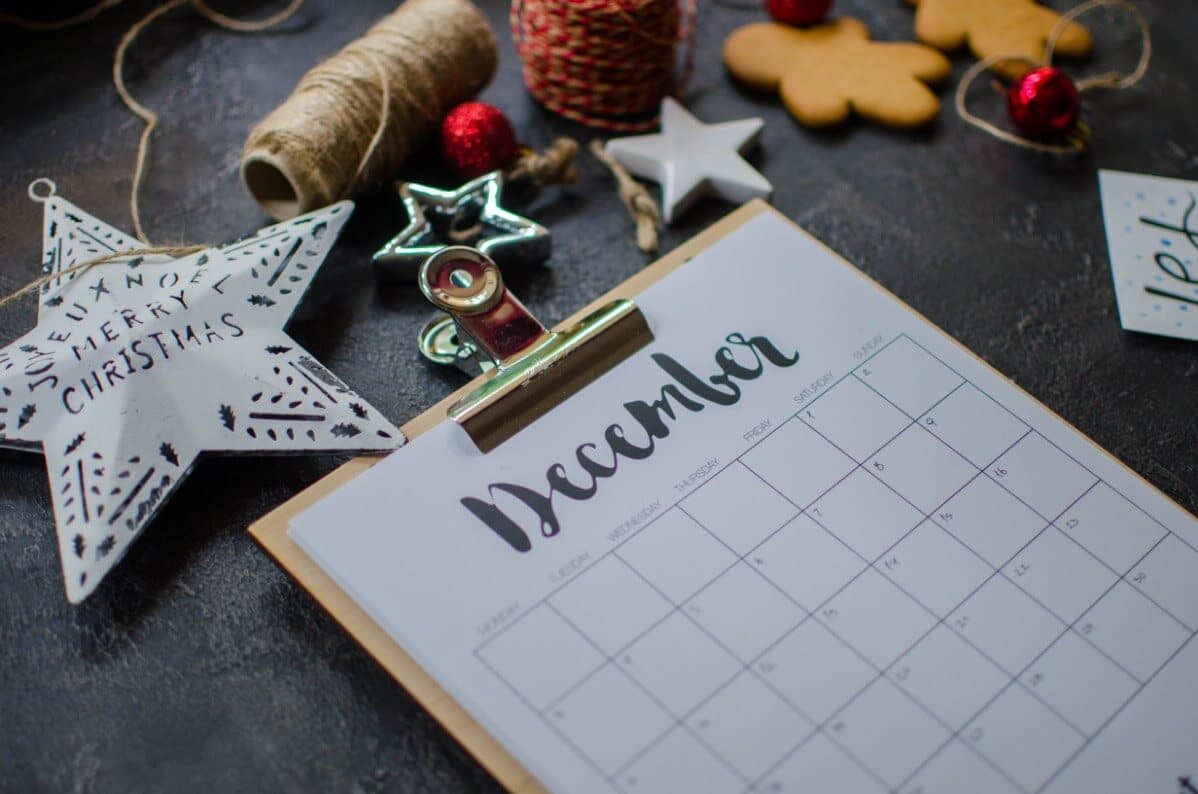 So, what are some things smart gardeners can do to keep the interest going in December as the northern hemisphere winter and cold sets in? Here are some things to feed your garden bug!
Jump to:
Top Ten Things Gardeners Can Do In December
1. Write a wish list.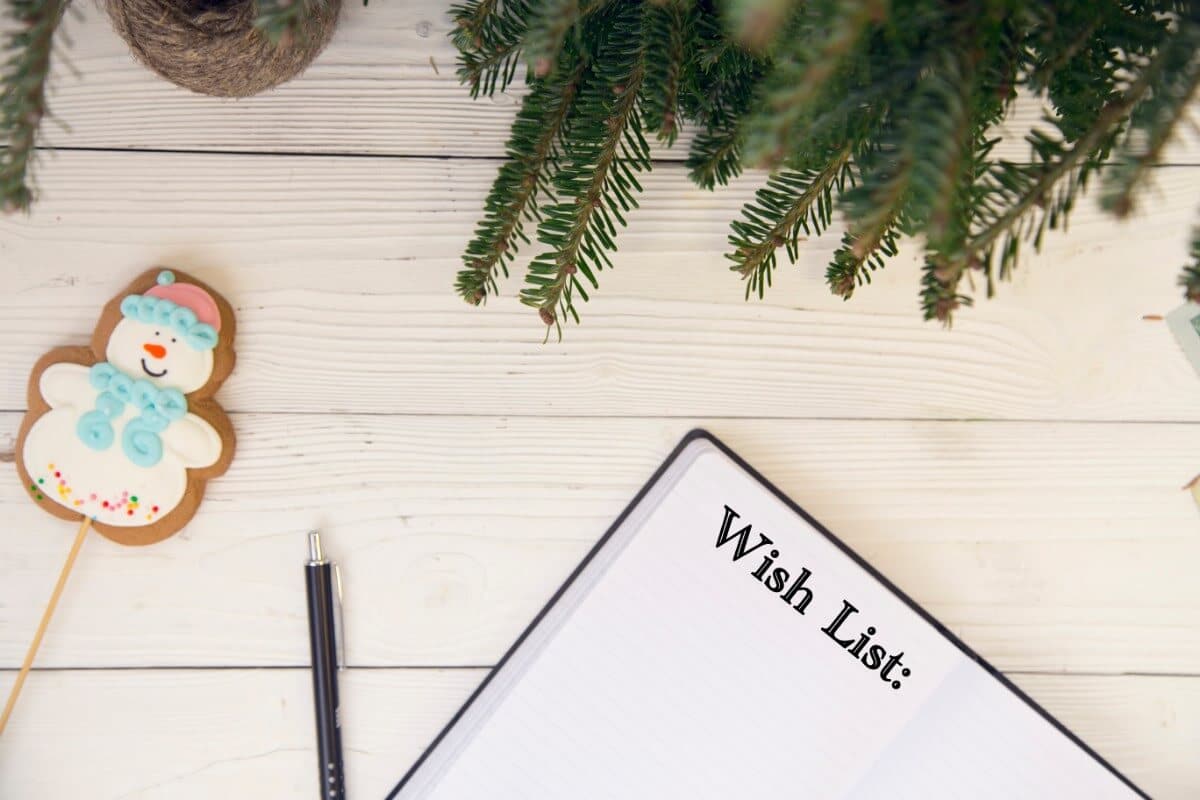 'Tis the season for gifts and giving, so why not receive what you really want and need? Some good wish list items for gardeners include gardening books (could be something general or perhaps something on square-foot gardening, seed-starting, or cut flower growing). Subscriptions to gardening or preserving magazines are gifts that give back all year long, too.
Of course, gardening tools are always a need, and smaller tools like all-purpose gardening or hori hori knives, trowels, nippers, and cutters make it easier for gift-givers to manage—maybe there is something you've really had your eye on?
Though you may be particular about the seeds you grow it never hurts to include gift certificates or gift cards to your favorite seed sellers on your list, too.
2. Decorate outside with natural non-invasive plants.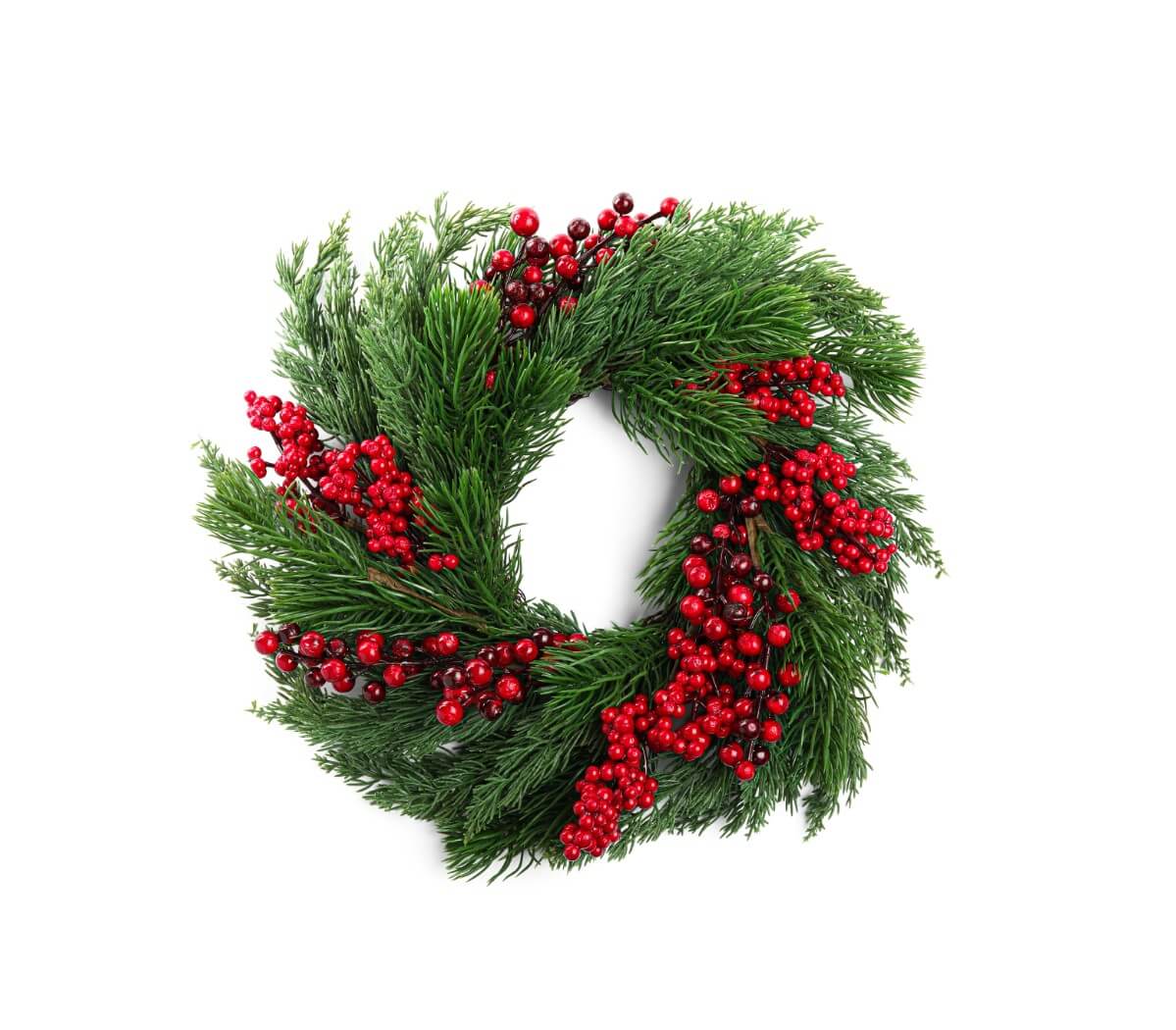 Look around your yard and local foraging areas for wildlife- and garden-friendly decorations. Clippings from evergreen trees, grapevines, shrubs like boxwood and holly are all festive options that you might find for free right in your own yard. They make wonderful swags, wreaths, and garlands. Winterberries, juniper, and rose hips are beautiful additions that add color and interest to wreaths, swags, and arrangements (and the birds will enjoy them, too).
One thing you want to be sure to avoid is using invasive species (oriental bittersweet, for example, is attractive but is considered highly invasive in many areas). Even if you find invasive species growing in your yard or in your neighborhood, stay away from them for decorating.
Any time you use or move invasives—even just branches and berries—you increase the potential for spreading in your yard and the local area. Birds and others may be drawn to your decorations, too, and when they eat the berries from invasive plants like bittersweet, they "drop" them near and far, exacerbating the problem. So yes, go green and natural by all means, but do keep an eye on what might cause you and your local area problems in the future.
3. Make gifts, sachets, decorations, and more with dried herbs.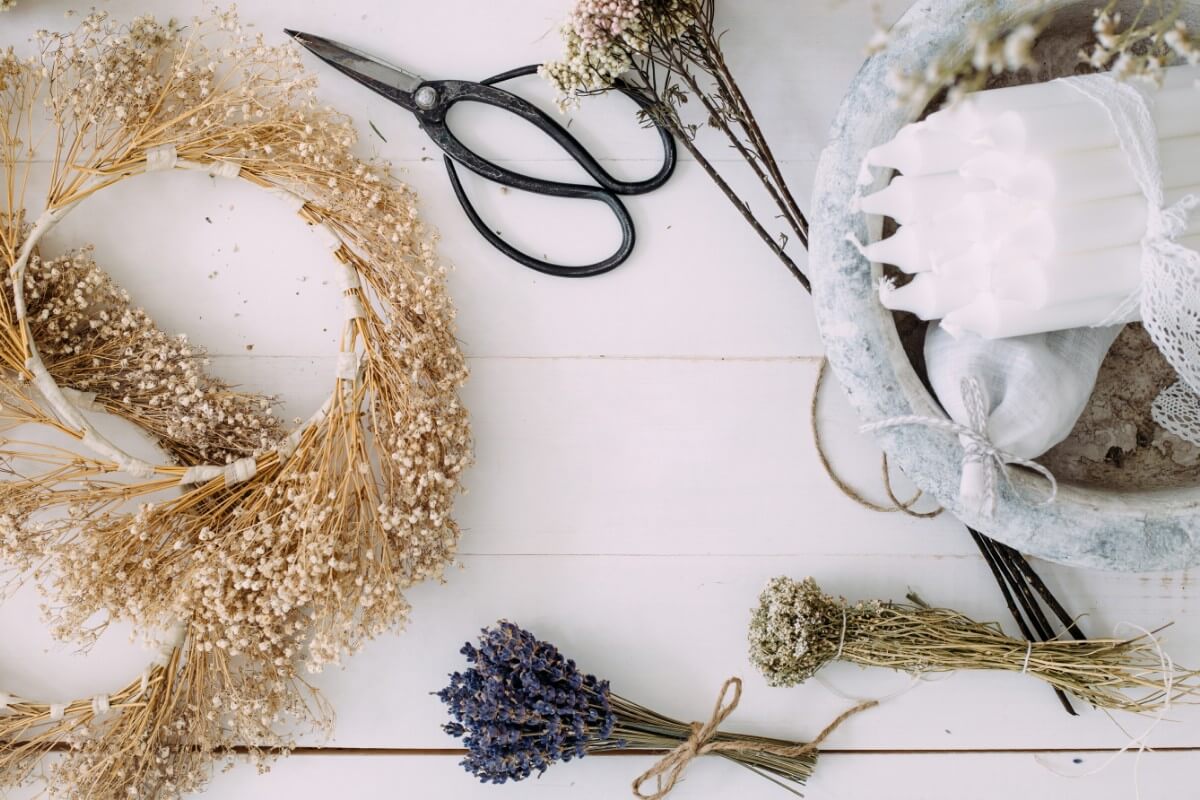 Do you have a stock of dried herbs left from your summer bounty? Did you know dried herb bundles and pieces make lovely fragrant holiday decorations and gifts? Use them around your own home or get crafty and use them to make gifts for others.
Use bundles of dried herbs, herb flowers, and herb berries in wreaths and swags. Break up fragrant herbs and use them to make potpourri or sachets for sweetening the scent of drawers, closets, storage chests, and more (and they often have the added benefit of repelling problems pests!).
Some good herbs to use for these projects are mints, rosemary, lavender, sage, thyme, eucalyptus, rose petals, and rose hips. Incidentally, many of these make wonderful dried teas and dried seasoning mixes, too—another lovely homegrown, homemade gift to give!
4. Make jams, jellies, syrups, sauces, and more from frozen fruits.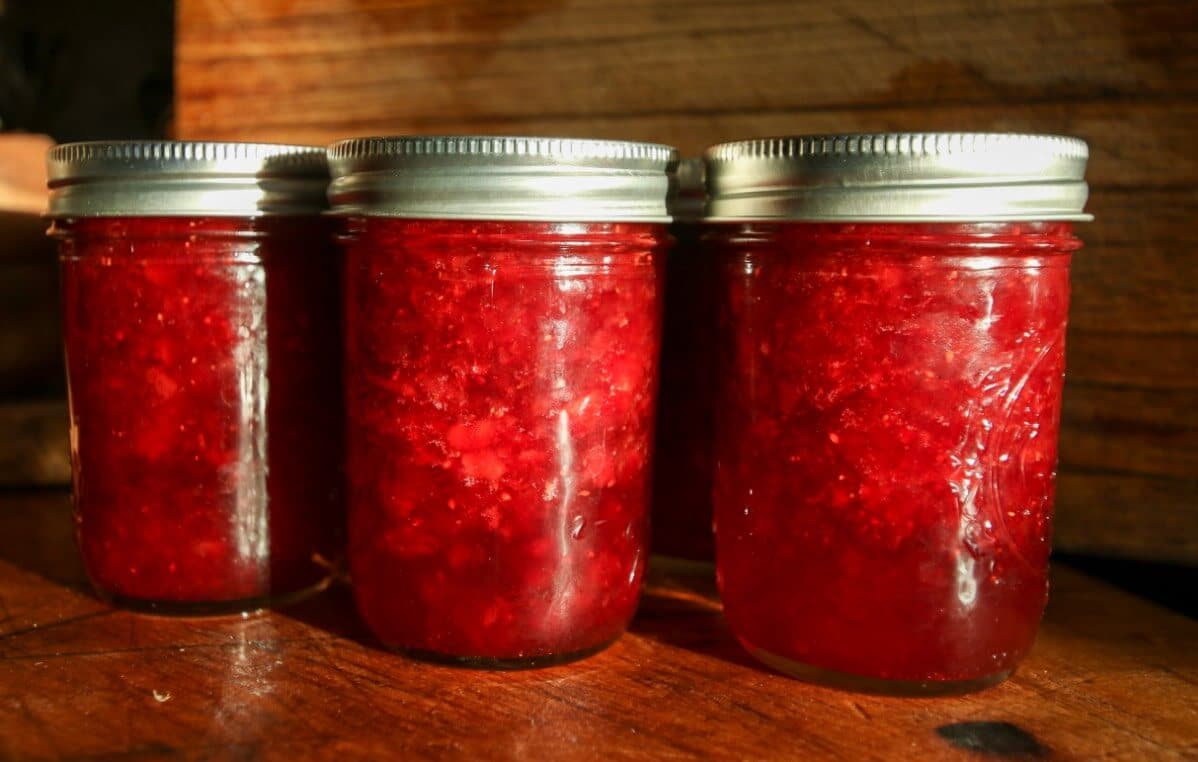 Did you store an abundance of fruit from your garden, orchard, or favorite local foraging spot? Did you know you can make things like jams and jellies with your frozen fruits and berries?
We often run out of time for a lot of the preserving we'd planned to do in the hustle and bustle of the gardening season. December is a great month for repurposing some of those fruits of your labor into jams, jellies, syrups, sauces, and more. And—you guessed it—these make wonderful, welcome gifts for everyone on your list!
5. Chill spring bulbs for indoor winter flowers.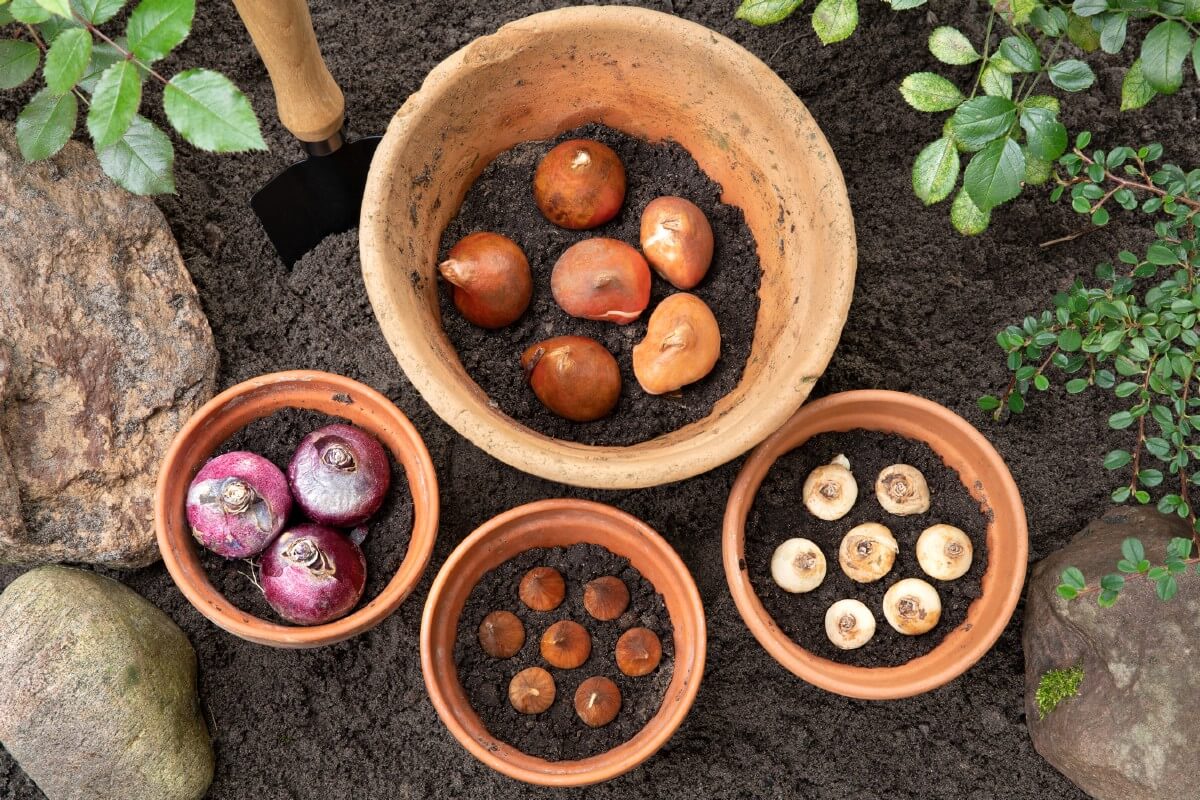 Ever wonder how grocery stores and florists can have blooming spring flowers in the depths of winter? It's because they're grown indoors from forced bulbs. And you don't need a greenhouse to do it.
What you do need is to pre-chill the bulbs to simulate their natural cycle of overwintering in the ground before they'll bloom (in fact if you live in the deep south you may need to do this to get certain bulbs to bloom for you even outdoors). This is called "forcing" and it's easy to do with popular spring flowers like daffodils, tulips, hyacinths, crocuses, and snowdrops.
The trick to it is that these bulbs need cold treating for a long period (like they would in winter ground). It takes a minimum of 12 weeks of chilling before you can warm the bulbs to let them grow (planning for 14 to 16 is even better). Once warmed and planted, you can expect blossoms to open in about three to four weeks. So, for mid-to late-winter blossoms in February or March, start chilling those bulbs now (if you want blooms even earlier, shop for pre-chilled bulbs).
There are two options for pre-chilling your bulbs for forcing. You can either store the closed bag in the refrigerator and then pot them when you want them to start growing (a space-saving measure), or you can plant them in pots first, water them, and chill the entire pot. The pots will be ready to be brought inside for warming and growing.
If you have a steadily cold place to keep them like an unheated garage, porch, or greenhouse this may be a good option for you. Whatever method you choose, the goal is a regular temperature of under 40 degrees Fahrenheit (4.4 Celsius) for 12 to 13 weeks or more.
6. Start some healthy indoor greens.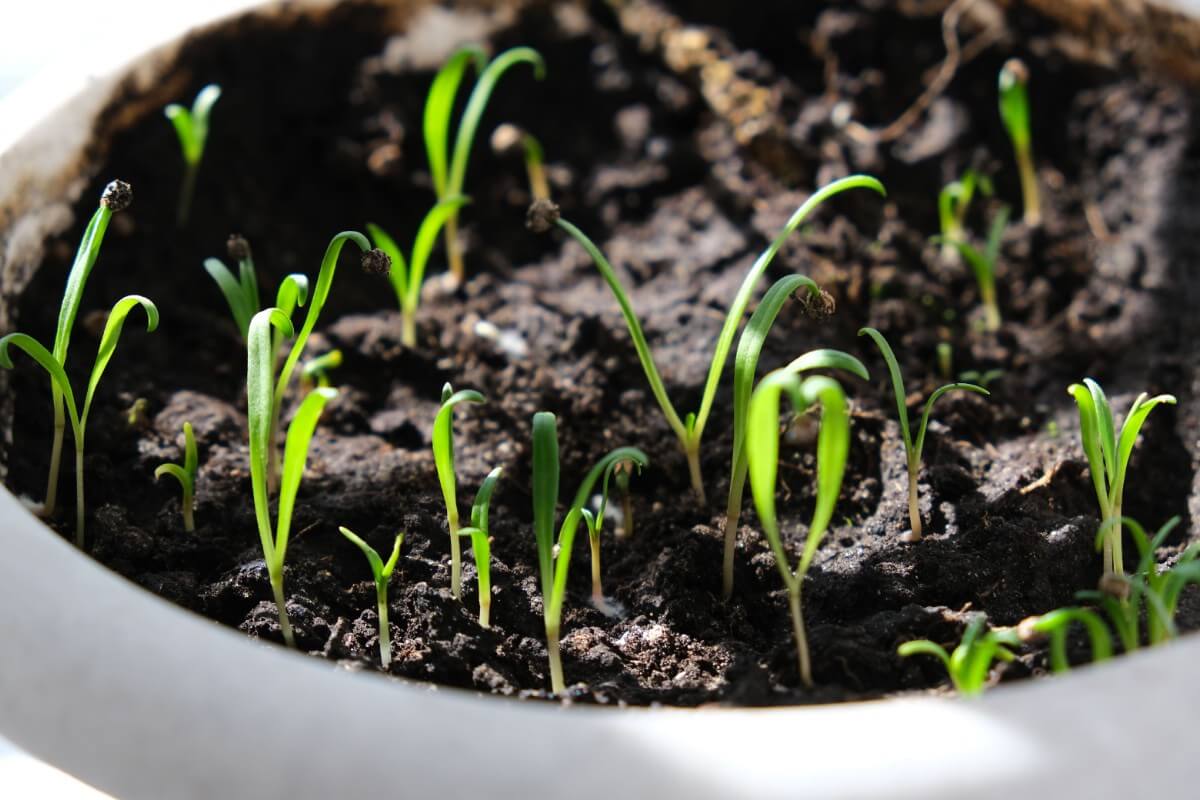 By December every gardener is missing their fresh, healthy greens—and this is a time of the year when we couldn't need that nutrition more! You can easily grow flats of baby greens for fresh eating indoors. Greens are just early-harvested baby versions of lettuce and other leafy plants. It will take about three weeks to harvest size, so the earlier you start, the better.
You will need an inexpensive grow light setup for greens (unless you have a very, very light room or large window) but once you have your setup in place, you can keep yourself in fresh greens all winter long. (Another option that is becoming popular is the all-in-one hydroponic Aerogarden setups—another something for your gardener's wish list?).
Microgreens and shoots don't usually require a grow light setup, or only a minimal setup if they need the boost. A window with good light is usually enough to grow microgreens and shoots to harvest size (because you aren't trying to grow a full plant and your aim is to capture the concentrated nutrition of the seedling).
Sprouts are only grown over a week or two and do not need additional light because you are literally only eating the sprouted seed. It will never get big enough to photosynthesize.
Some good indoor greens to grow are any type of lettuce, spring mix, romaine, leaf lettuce, spinach, arugula, or kale. For sprouts mung beans, alfalfa, broccoli, and radish are good sprouting seeds to start with. Any of these and many other seeds can be grown as microgreens, too. Sunflower seeds and peas are good candidates for growing shoots.
7. Start an indoor herb garden.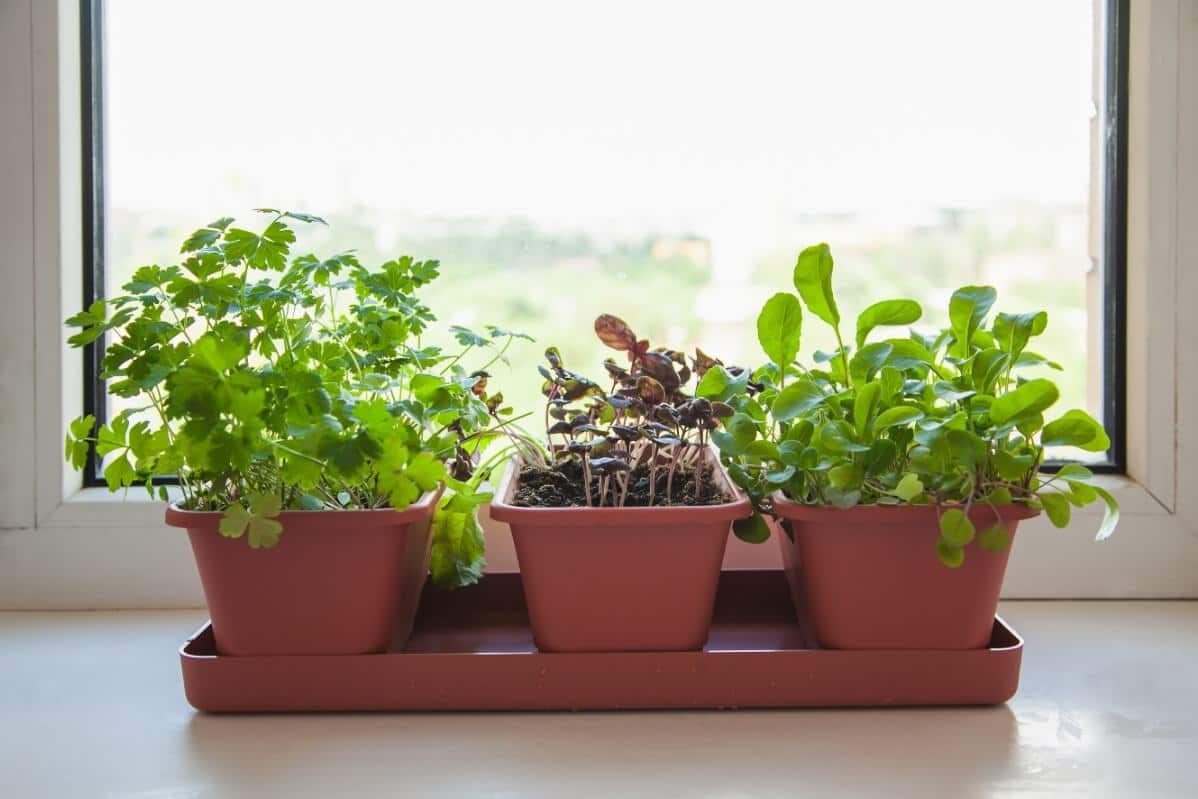 Just because our summer gardens are gone does not mean we have to say goodbye to good, quality, nutritious fresh herbs for the winter. Start fresh herbs now either from seeds or from cuttings of remaining outdoor plants (you can also dig plants that still have life left to them, repot, and bring them inside).
Cuttings will be faster if you have the parent plants to root from. Herb seeds do tend to take longer to grow to useful size so again, the sooner you start the better for your fresh winter eating pleasure.
While you wait for your herb plants to get big enough to pick from, start some herb microgreens—concentrated herb nutrition and flavor! Basil, thyme, dill, parsley, fennel, cilantro, or chives all make excellent microgreens.
8. Check and cull stored produce.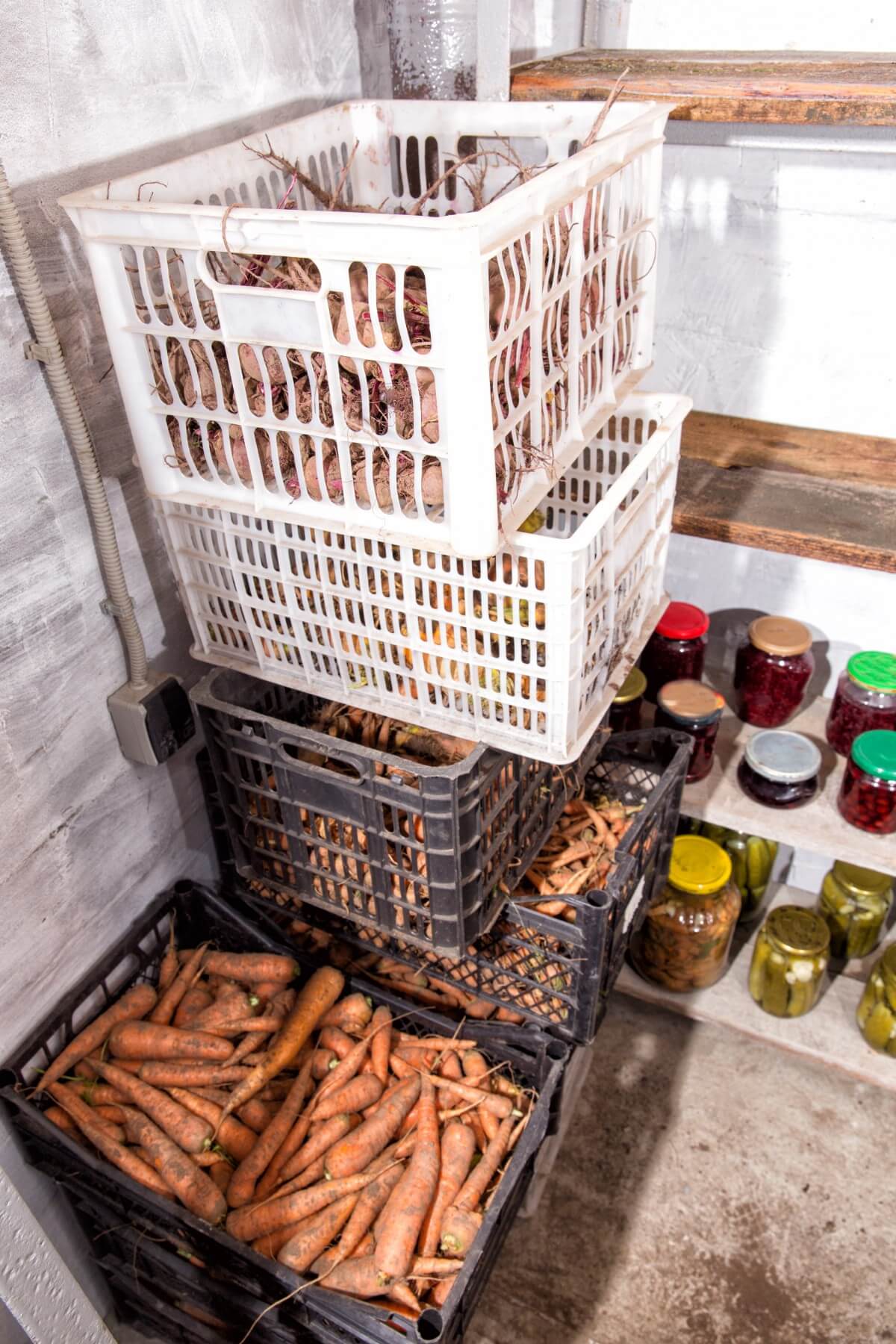 December is a good month to check in on any cold-stored crops. Squash, pumpkins, root crops, onions, garlic, and cold-stored apples, pears, and other fruits should all be given a once-over to spot any early decay issues. Look around and make sure mice or other rodents are not snacking on your winter food supply. If softening or decay issues are small or just beginning, use the affected produce first.
Keep in mind you can always preserve vegetables in some other way, such as freezing, dehydrating, or canning (canning may not be an option for all cold-storage crops but freezing and dehydrating are). Throw out anything that is beyond saving. Getting rid of rotten and moldy produce will help to save the good stock ("one bad apple spoils the barrel!").
9. Take a seed inventory.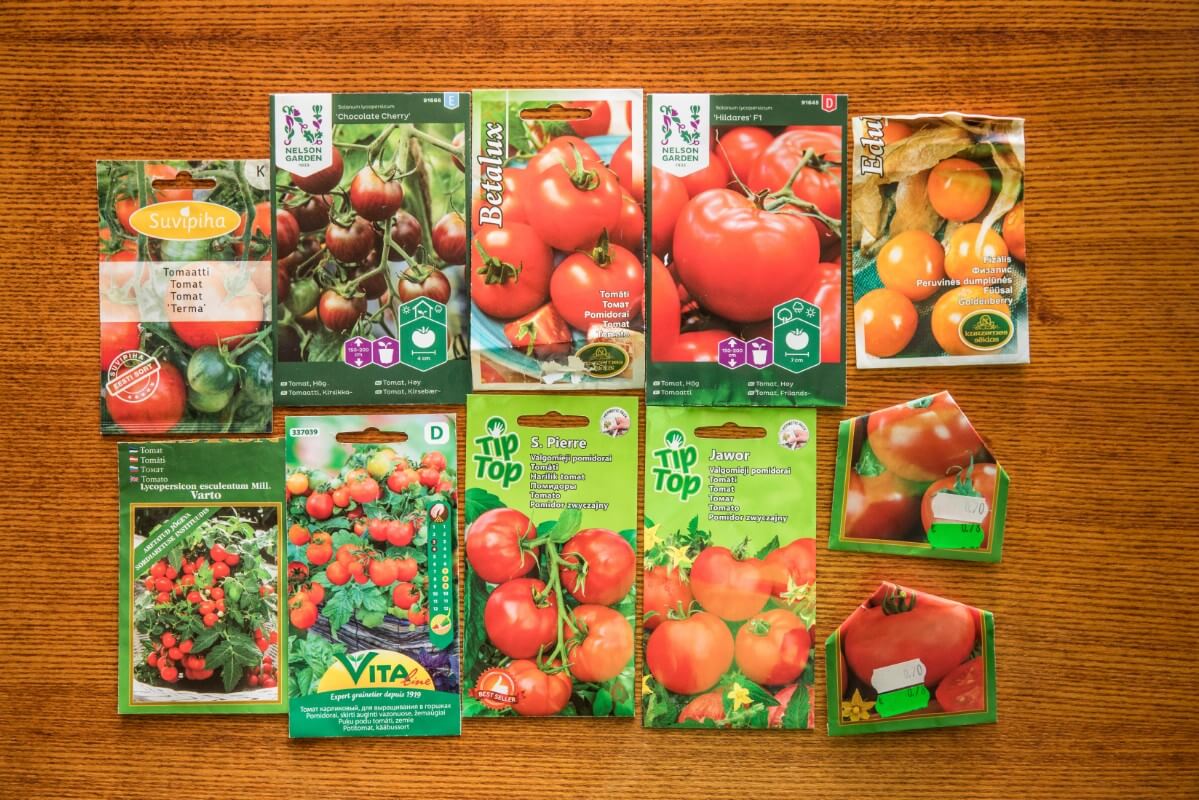 Seed ordering time is right around the corner, with catalogs arriving throughout this month and early January. In fact, seeds packed for the next planting season are already shipping by December. It's best to be prepared to order your seeds early in the year so that you have the best possible supply and choice options.
Most seeds are viable for more than one year--many as much as three to five years if properly stored. This means that if you have leftover seeds from last year or a previous year, you may not need to buy that type of seed this year. Buying only what you need saves you money but it also helps to prevent seed shortages. There are a few kinds of seed that do not perform well if stored for more than a year, including onions, parsley, parsnips, and some experts include carrots on that list. These seeds should be replaced every year to ensure adequate germination.
Check through your saved seed stock now, including any seeds that you might have saved from your garden. Make a list of what you have on hand so when it is time to order a new seed in January, you will be ready.
Bonus tip: it's smart to swing onto your favorite seed seller's websites while you shop holiday sales—many have sales and discounts throughout the holiday selling season, so it's a good time to get 10-20% or more off your next season's seeds!
10. Take a break.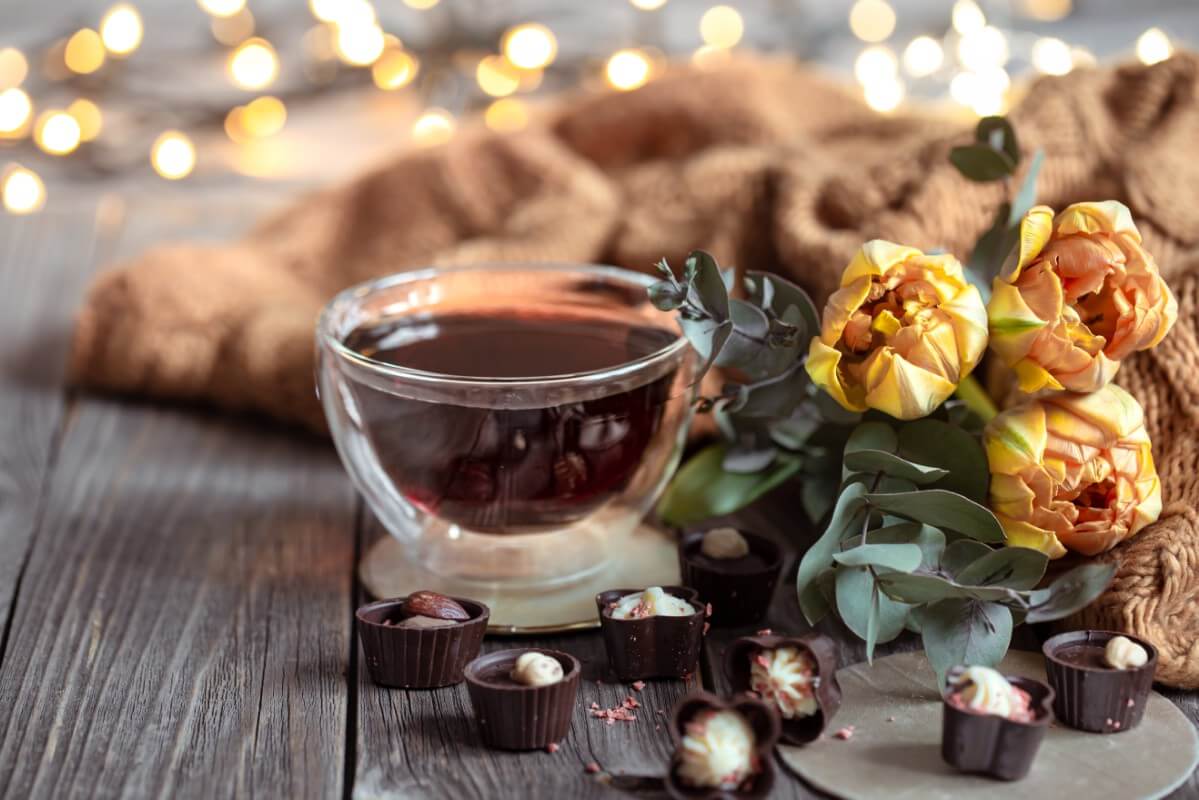 Finally, give yourself some time to stop, reset, regroup, and refresh. December is a busy month all on its own. Enjoy not having to garden or grow and take advantage of the time that afford. And if you absolutely can't stand not feeding your gardening habit, take it down a notch—enjoy a warm drink with your feet up perusing, dreaming, and marking up all those promising new seed catalogs. Happy December!