If you are growing your own garden transplants from seed, the period of six to eight weeks before your last frost date is the busiest time for seed starting. Most kinds of seed should be started in this time frame. That will give the seeds enough time to germinate and grow to transplant size before planting them outside in the garden.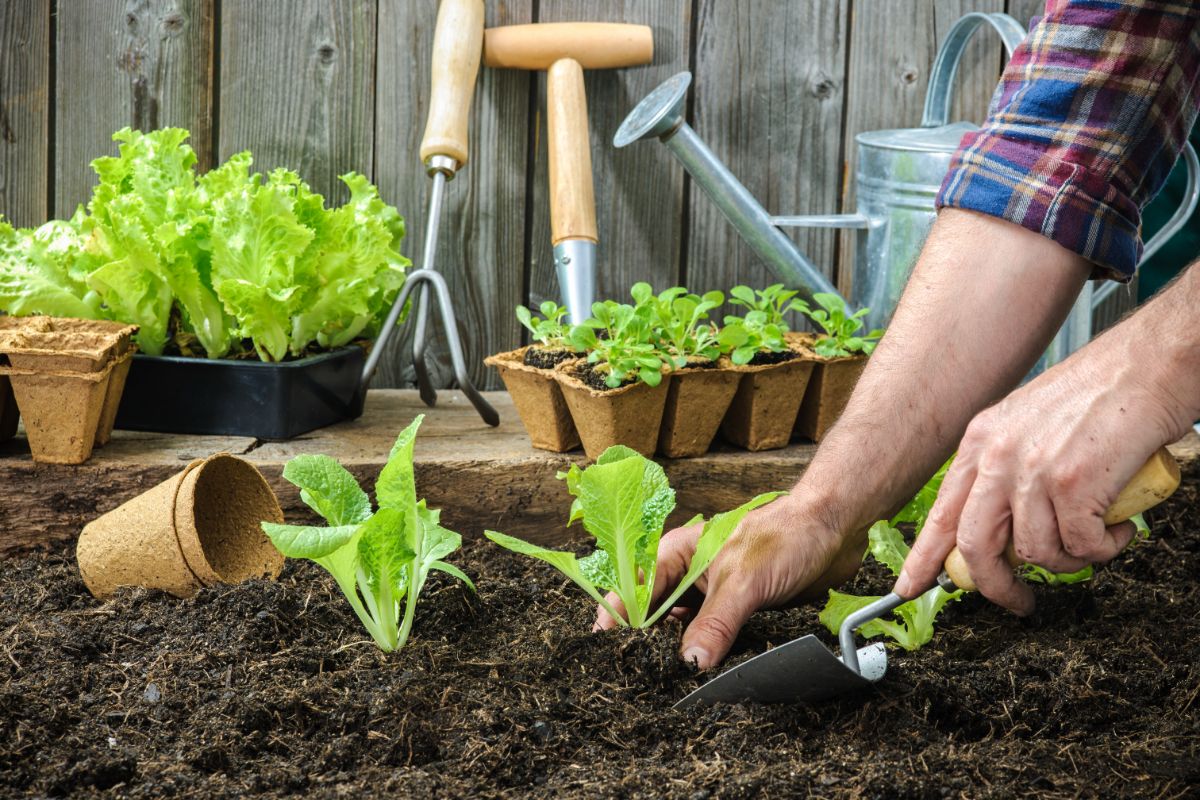 Not sure when your last frost date is? Find a calendar, find the date that the last frost is expected for your area (the time of year when it won't go below freezing again for the spring/summer growing season), and then count backwards to six and eight weeks (42 to 56 days). Mark these dates.
Plan to start most of your garden seeds in this two-week window.
U.S. gardeners can find the last frost date for their location through the National Oceanic and Atmospheric Administration (NOAA) here: National Centers for Environmental Information
The U.K., France, Europe, and many other countries can find frost date information through this site: Plantmaps
Jump to:
Start These Seeds 6 to 8 Weeks Before Transplanting Outside (6 to 8 Weeks Before Last Frost Date)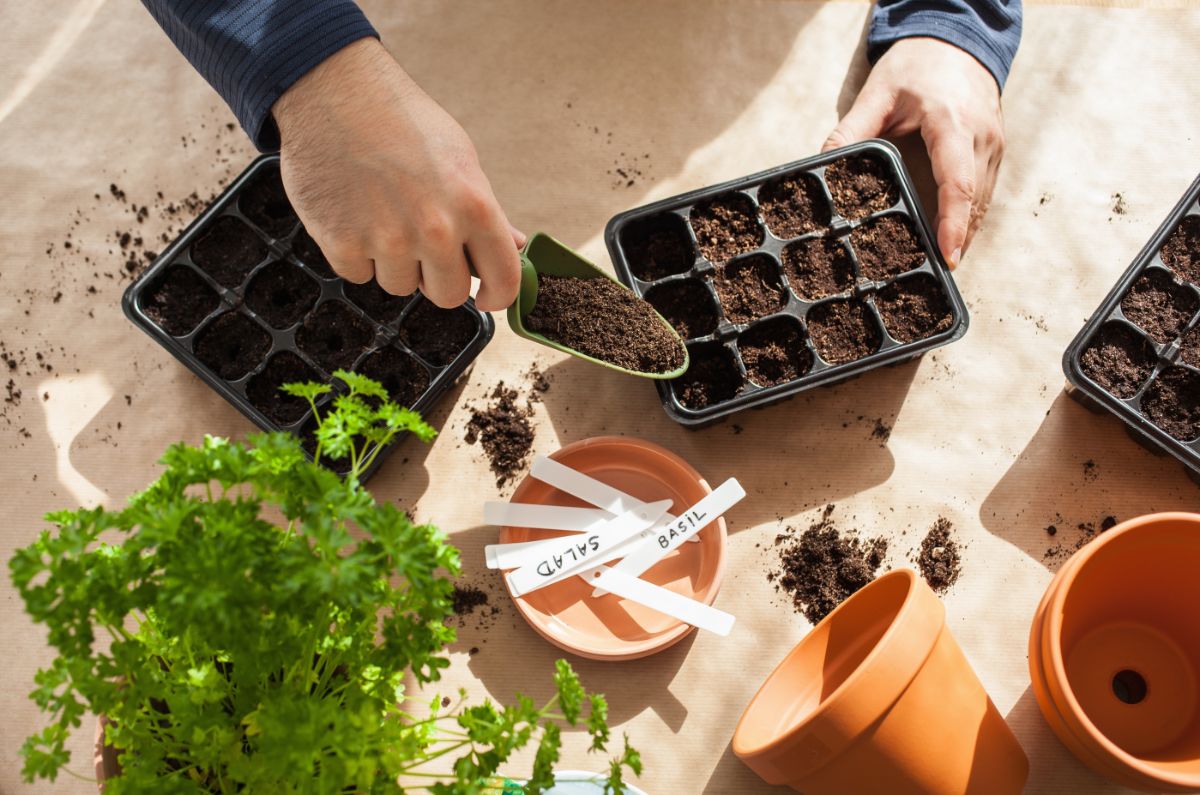 Here is a list of seeds and plants that you should start between six and eight weeks ahead of your last frost/planting date:
Broccoli
Brussels sprouts
Cabbage
Cauliflower
Kale
Kohlrabi
Collard greens
Endive
Fennel
Lettuce (closer to six weeks—needs less time)
Ground cherries
Tomatillos
Tomatoes
*Peppers
Okra
Swiss Chard
Sorrel
Spinach (start later, towards six weeks; you can also start spinach as low as four weeks ahead—transplant outside early to beat hot weather)
Watercress
Basil
Borage
Catnip
Chives (can be started earlier)
Chamomile
Lemon balm
Mint (all types)
Marjoram
Parsley
Oregano
Sage
Shiso
Tarragon
Thyme
Snapdragons (better if started earlier, closer to eight weeks, and can start as early as 10 weeks before last frost)
Sunflowers (prefer to be direct seeded in the ground, so may not transplant well; can also be started later; will benefit from starting in plantable/biodegradable pots, so roots are not disturbed)
Zinnia (can also be succession sown or direct seeded but will flower earlier if started indoors)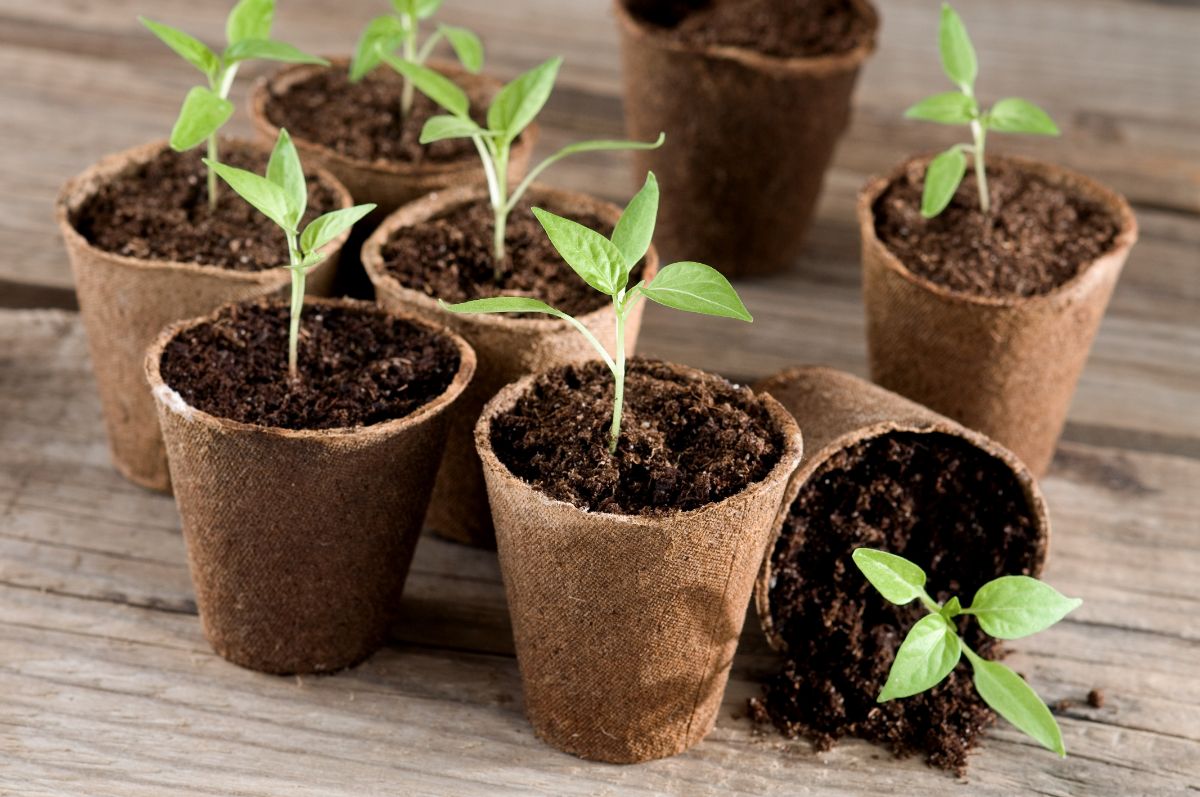 *Peppers can be started earlier than six to eight weeks. In fact, if you've waited to start them with this group of seeds, try to start them closer to eight weeks ahead than six. Peppers can be slow to start and slow to grow, so the more time you give them, the better they'll be. Ten weeks ahead would be an even better time to start pepper seeds. Hot peppers take longer to germinate and longer to grow to maturity than sweet pepper varieties, so if you're pressed for time, start hot peppers first.
If you have seeds that you are not sure when to start, starting them at six to eight weeks before the last frost is a good target, though you should also check to see if they need to be started earlier or later. You can also check the packet or your seed catalog for more information about when to start your seeds indoors.
Last Frost Date, Planting Goals, and Timing Seed Starting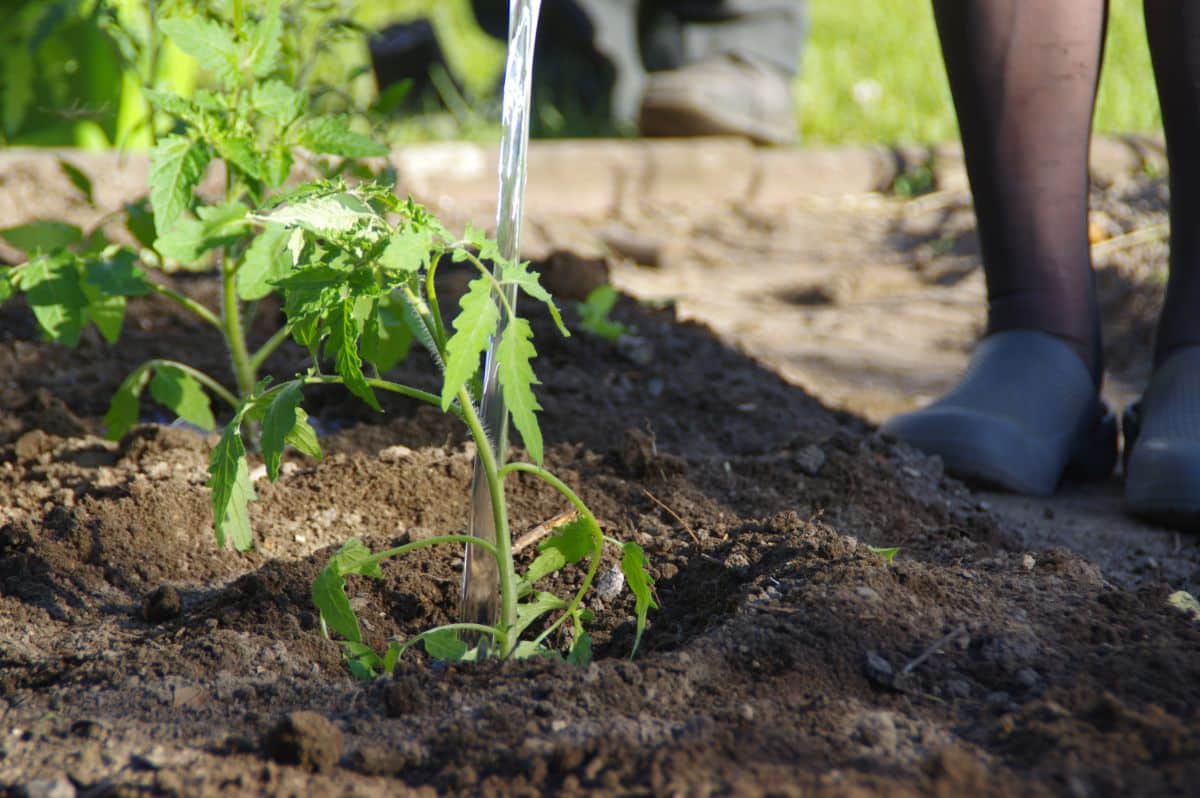 The goal is to have your garden plants ready to be planted soon after your last frost date. You'll have some time when that date arrives. The last frost date is the first day that it is considered safe to plant most vegetables and annual plants outside (there are some exceptions for hardier plants like cole crops, but all your plants will be safe if planted after you know it will reliably be above freezing).
Some seeds should be started earlier than six to eight weeks before your last frost date (because they need longer to germinate and grow). Some plants should be planted later, because they don't need as much time, and they may not do as well if they stay in pots for too long.
Check out our other guides to know what you need to start early and what should be started in four weeks or less before the last frost date. Don't forget that all your garden seedlings should be hardened off before you plant them permanently in the ground.