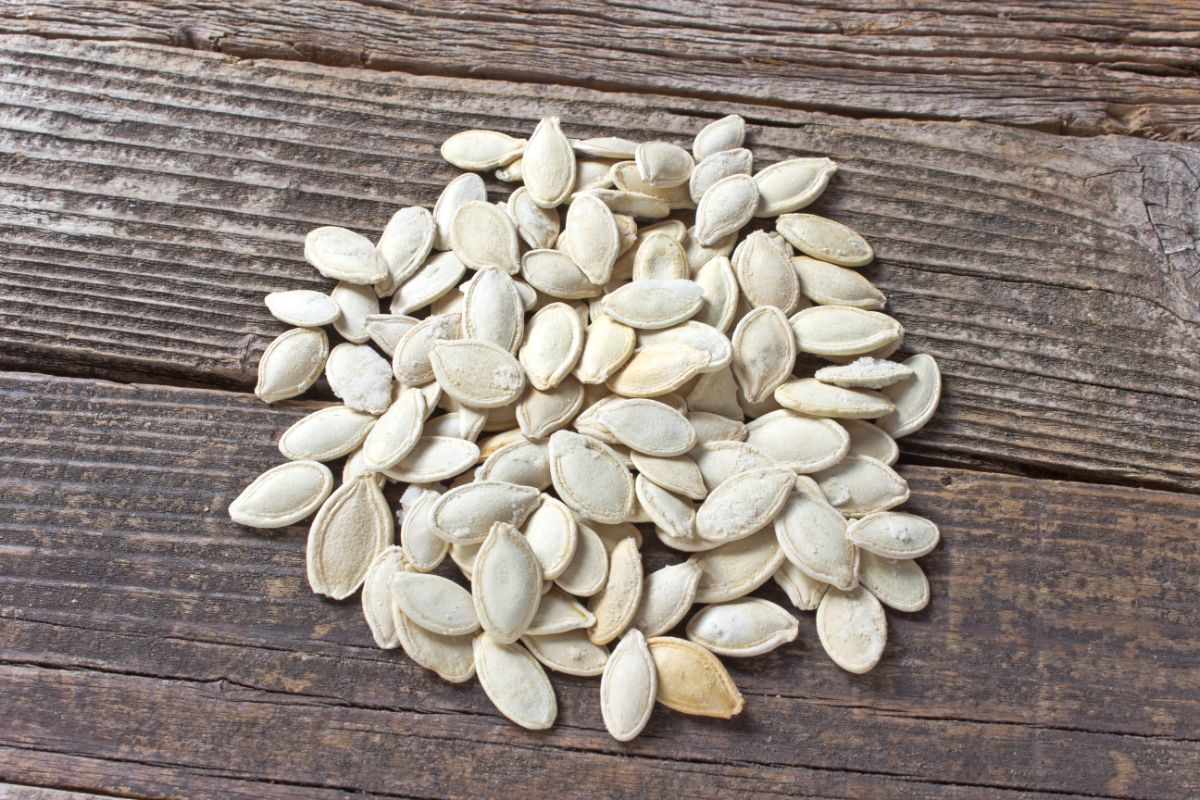 Though most seeds that are started indoors should be started by six weeks before your last frost date, there are some seeds that should be started later. These are seeds that are fast growers; some can even be direct sown in the ground after your last frost date and can still do quite well. A lot depends on how long your growing season is. Just check the "Days to Maturity" or "Days to Harvest" to make sure you will have a long enough season to harvest your vegetables or flowers if you wait to direct sow them.
Jump to:
Why Wait Until Four Weeks Before Transplanting to Start These Seeds?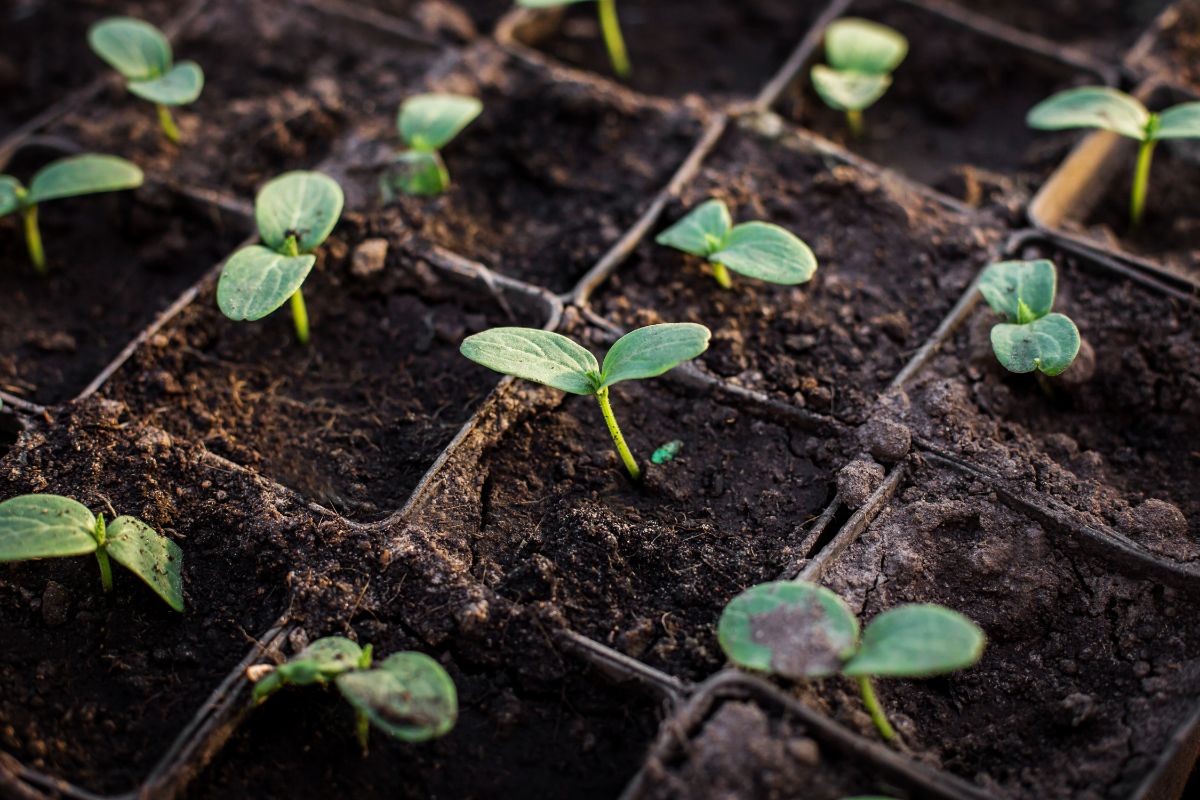 Four weeks doesn't seem like an awful lot of extra time, and it might feel like these crops might not be worth starting indoors if you have the option of direct sowing them (planting in the ground) and still getting a harvest. But a month is a month, and that is four extra weeks; you can be eating your own homegrown vegetables, enjoying those flowers, or giving your plants more time to grow to maturity and ripening.
Most of the seeds on this list shouldn't be planted indoors any earlier than they need to be. They don't benefit from being in pots for longer, and you might even stunt their growth if they become root bound. Many of these seeds, like squash and melons (and plants with similarly large seeds), don't transplant well. They tend to experience transplant shock. They do not like for their roots to be disturbed, so the less time they spend in pots, the better.
Even Direct-Sown Crops Can Benefit from an Early Indoor Start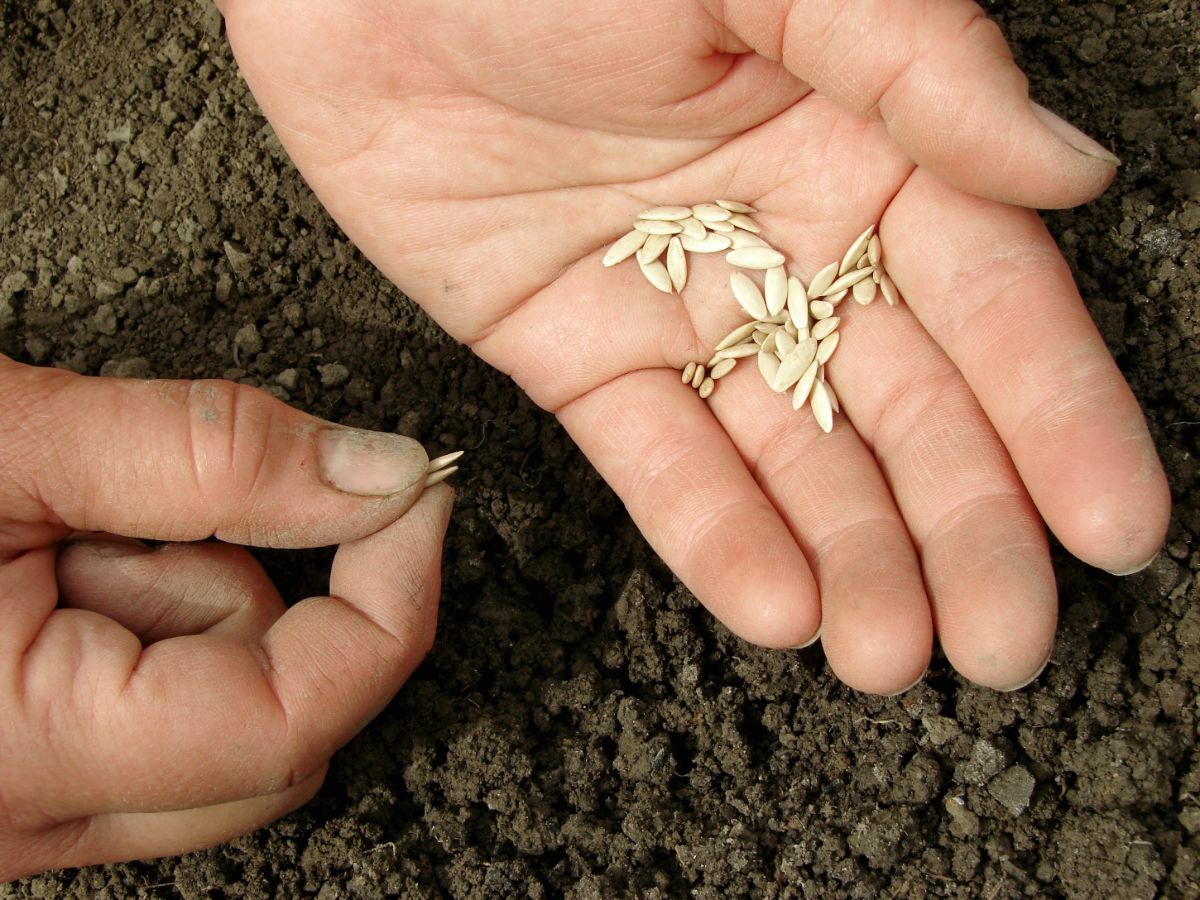 For seeds that can be direct sown, another option to consider is that you may want to start some seeds indoors for a jump start and an earlier harvest, and then direct sow seeds when the weather is right for a succession planting. This is a good way to manage lettuce and greens that can only be harvested once or twice before they need to be replanted for a new harvest.
Seeds to Start Four Weeks Before Last Frost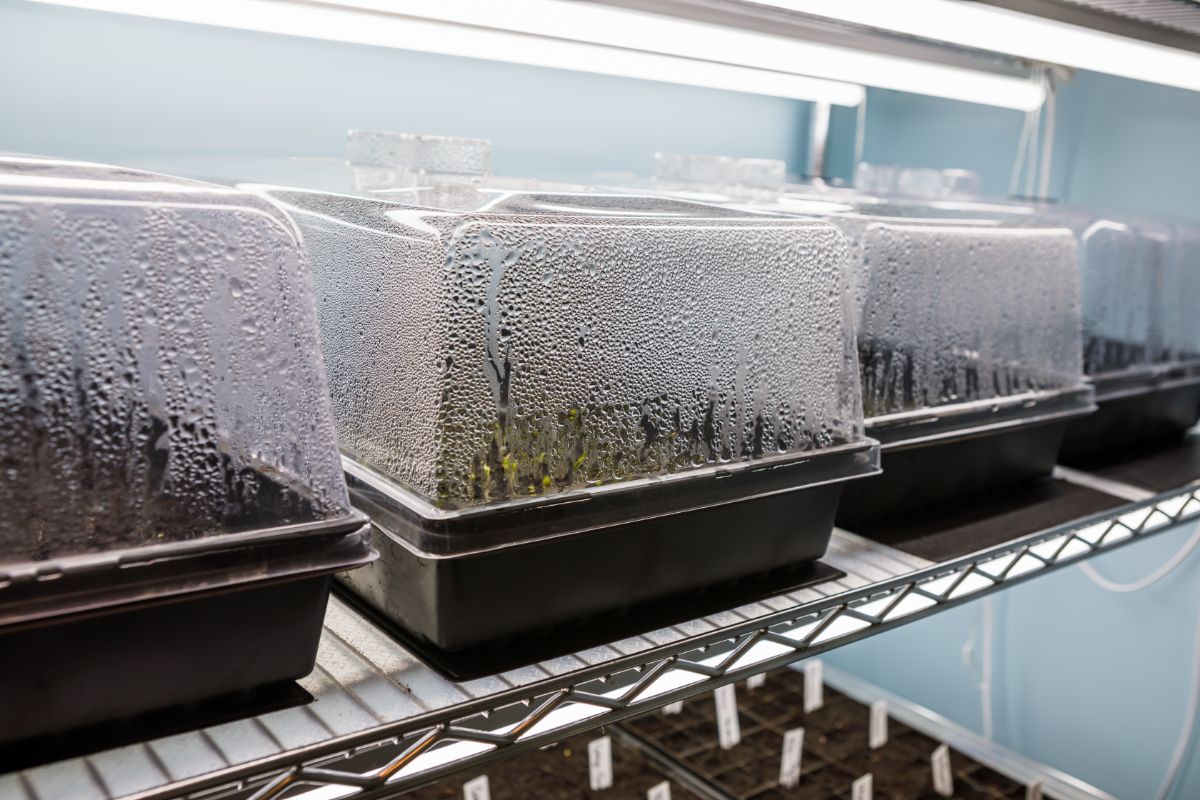 These are the seeds that should be started about one month before planting time (last frost):
Arugula (can also be direct seeded but start indoors for earlier harvest and to beat the heat)
Lettuce (later successions can be direct seeded)
Spinach for succession planting (can be direct seeded as early as the ground can be worked if it will have time to mature before the heat and bolting)
Melons, all types
Cucumbers
Pumpkins
Summer squash
Zucchini
Winter squash (all types; examples—butternut squash, blue Hubbard, acorn, spaghetti...)
Sunflowers (can be started up to six weeks early; sunflowers do not like transplanting, so if you will be growing in containers, start them in the containers they will grow in; if transplanting, consider starting in peat pots or biodegradable pots that can be planted in the ground, so their roots do not need to be disturbed when transplanting)
Consider Plantable Pots for These Seeds and Seedlings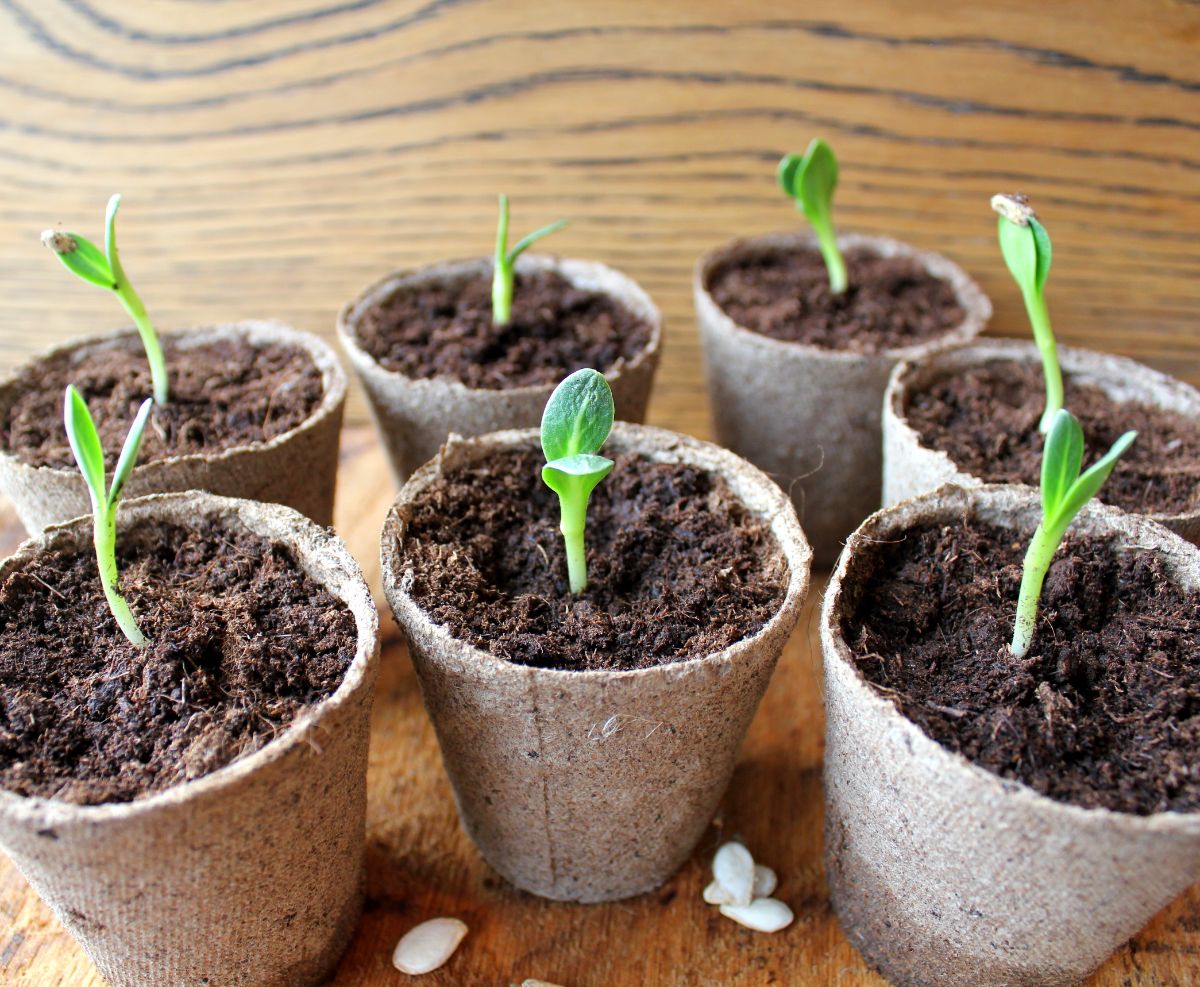 The lettuces and leafy greens on this list will do well planted in cell packs or the more traditional types of seed starting packs and trays. The larger seeds, though, don't do as well when transplanted out of plastic cell packs.
For this reason, consider planting seeds that don't like their roots to be disturbed, or that get easily shocked by transplanting, in biodegradable, plantable-type pots. Examples of these are peat pots or cow pots. Use a slightly bigger pot than you would for other seedlings. Plant one seed per pot, so you do not need to separate or pot up the plants before transplanting.
Three-inch peat pots are a good choice. They'll be big enough for the three or four weeks the plants will be growing indoors and can be planted directly in the ground, so the plants don't notice the change.
Just be aware that pots made from peat and biodegradable materials dry out much faster than plastic cell packs and pots, so you'll need to check your seedlings daily. Be extra aware when those plants are taken outside to harden off the seedlings; sunlight and breezes can cause these types of pots to dry out even faster, so you may need to water them more than once a day.
Most seeds that are started indoors for garden transplanting should be started earlier than just four weeks ahead. The earliest should be started as early as 12 weeks or earlier. Most garden seeds should be started between six and eight weeks before your last frost date. Check out our lists for each of these categories, too. Plan your planting right, and your seedlings will thank you!
Need to find your last frost date? Try these links:
U.S.: National Centers for Environmental Information
U.K., Canada, Europe, Other Countries: Plantmaps