Served on fresh pasta or slathered across a piping hot pizza, there's nothing like the flavor of homemade pesto. But did you know you can make pesto out of herbs and vegetables other than basil?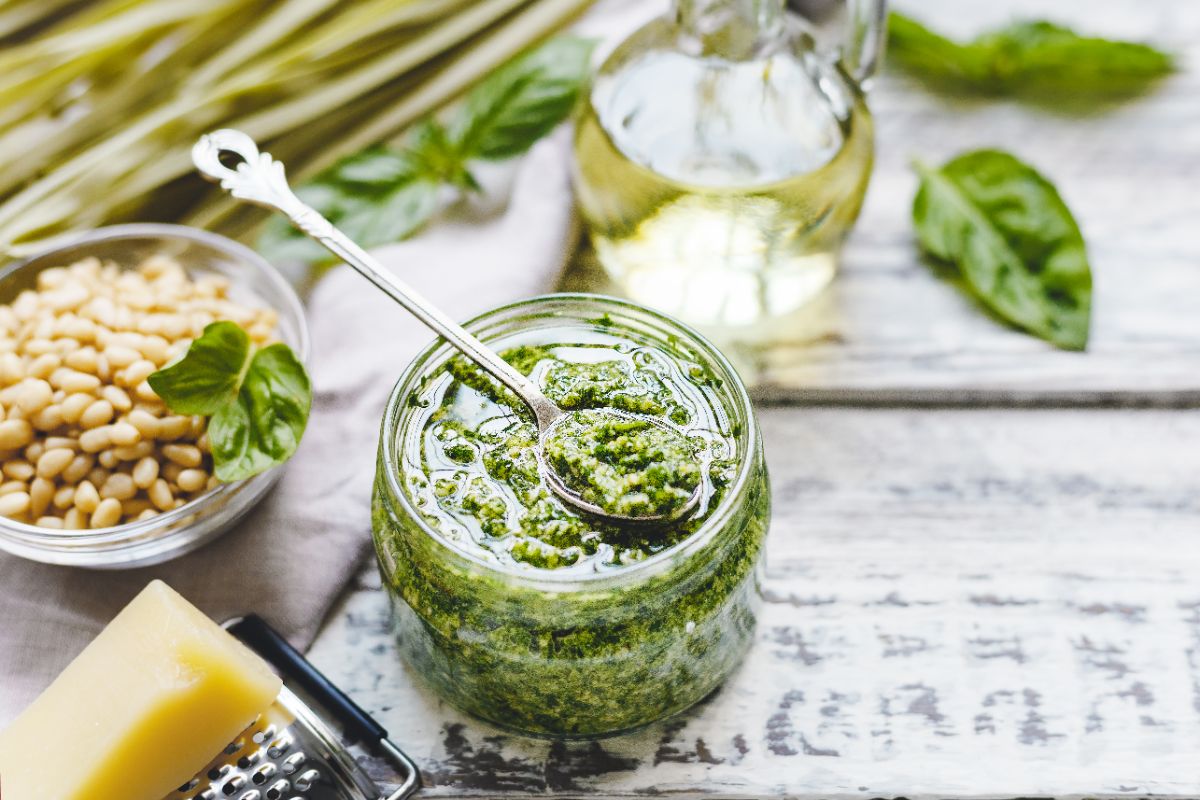 The word "pesto" comes from the Italian word "pestare" which means to pound or to crush. This refers to the fact that pesto is traditionally made by crushing and pounding the ingredients with a mortar and pestle. But what ingredients are included in pesto can be as varied as you like!
In this guide, we'll introduce you to some conventional and unconventional pesto ingredients. If you have the room in your garden, why not grow a few new herbs and vegetables this year and get even more creative with your pesto recipes!
Jump to:
15 plants to grow for delicious homemade pesto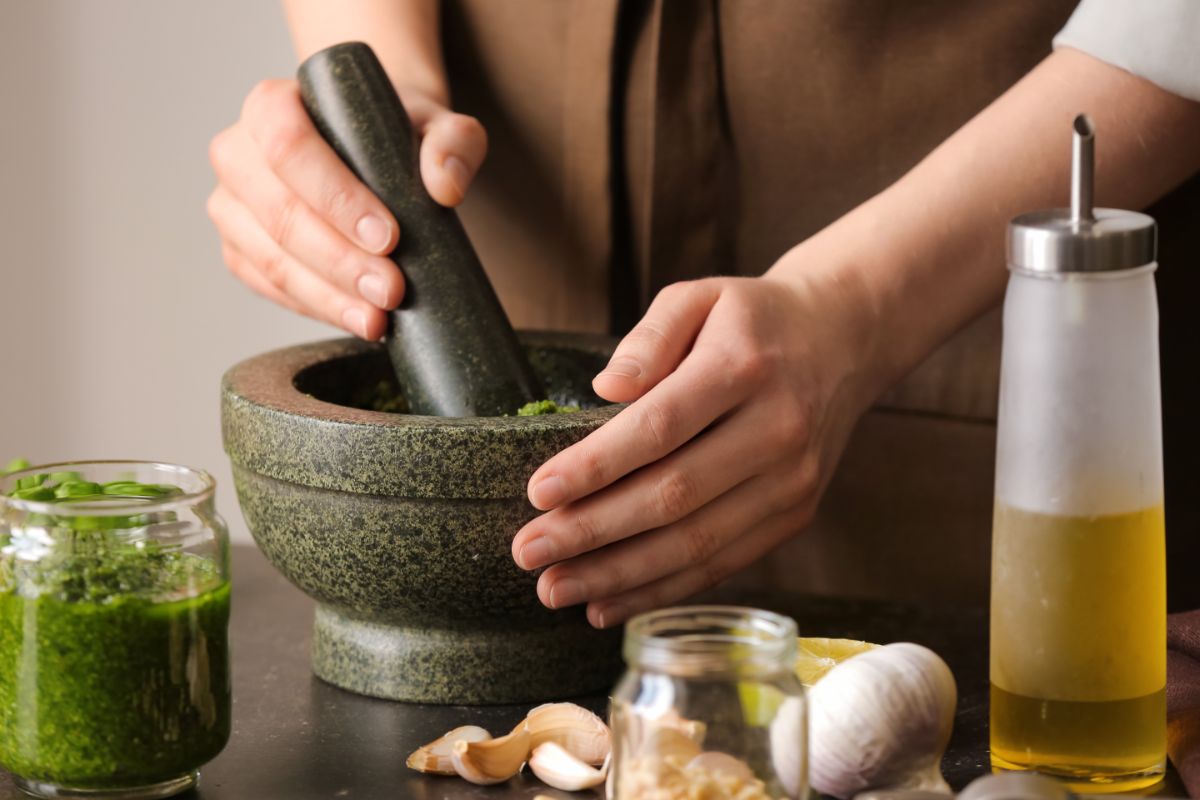 Pestos are usually formed by combining 5 types of ingredients: nuts or seeds, cheese, a base (herbs or vegetables), seasoning (like garlic or lemon zest), and olive oil. You can also add in an (optional) extra flavor, such as olives, roasted red peppers or tomatoes. Once you understand the basics of what makes a quality pesto, you can switch up the ingredients to create new flavor profiles, colorful sauces, and more!
1. Basil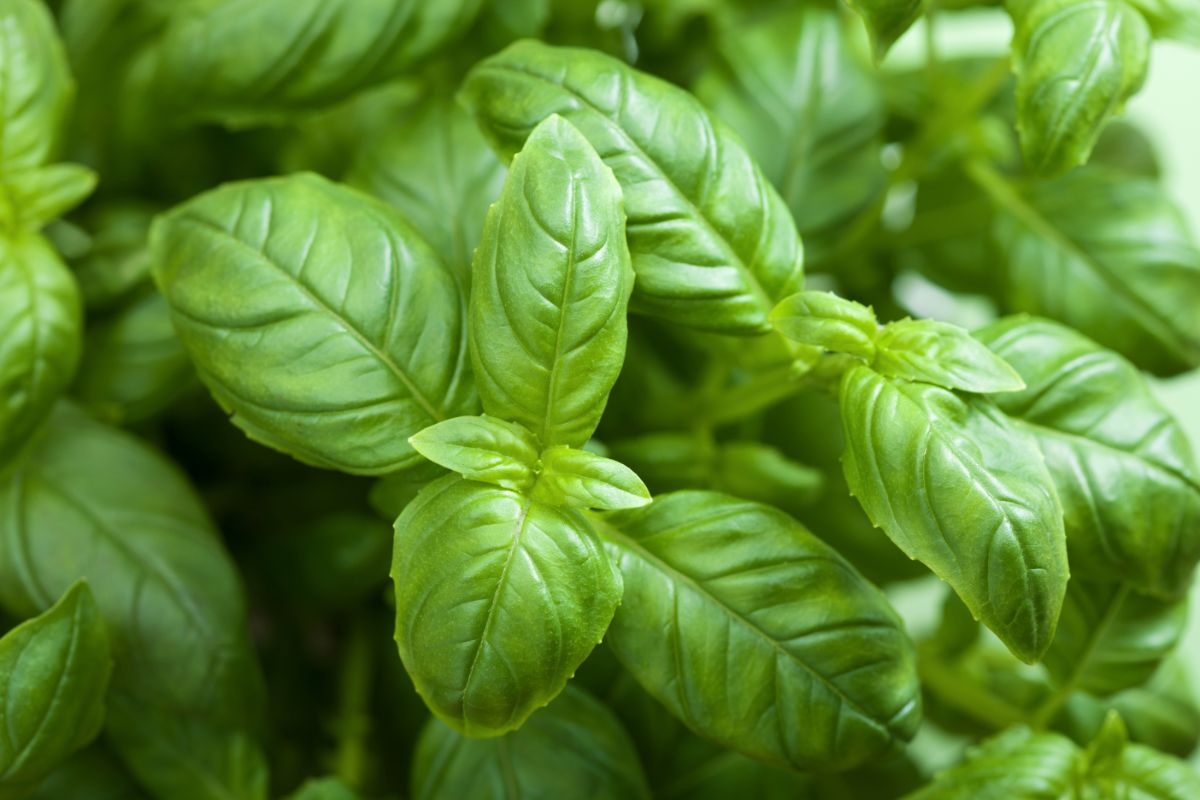 Of course, no list of pesto ingredients would be complete without the most classic pesto flavor of all: basil! Classic pesto uses basil as the base ingredient, along with olive oil, parmesan cheese, pine nuts, and garlic. Most often, Genovese basil is used for pesto recipes, but you can switch things up and try out different basil types, such as Thai sweet basil, for a new twist.
Traditional basil pesto is often used on pasta, and it forms a scrumptious sauce for pizza with tomatoes and mozzarella. Basil pesto can also be used as a condiment on sandwiches, or it can be stirred into soups for extra flavor. You can make your pesto the classic way with a mortar and pestle, or you can speed things up and make it in a blender or food processor.
2. Garlic scapes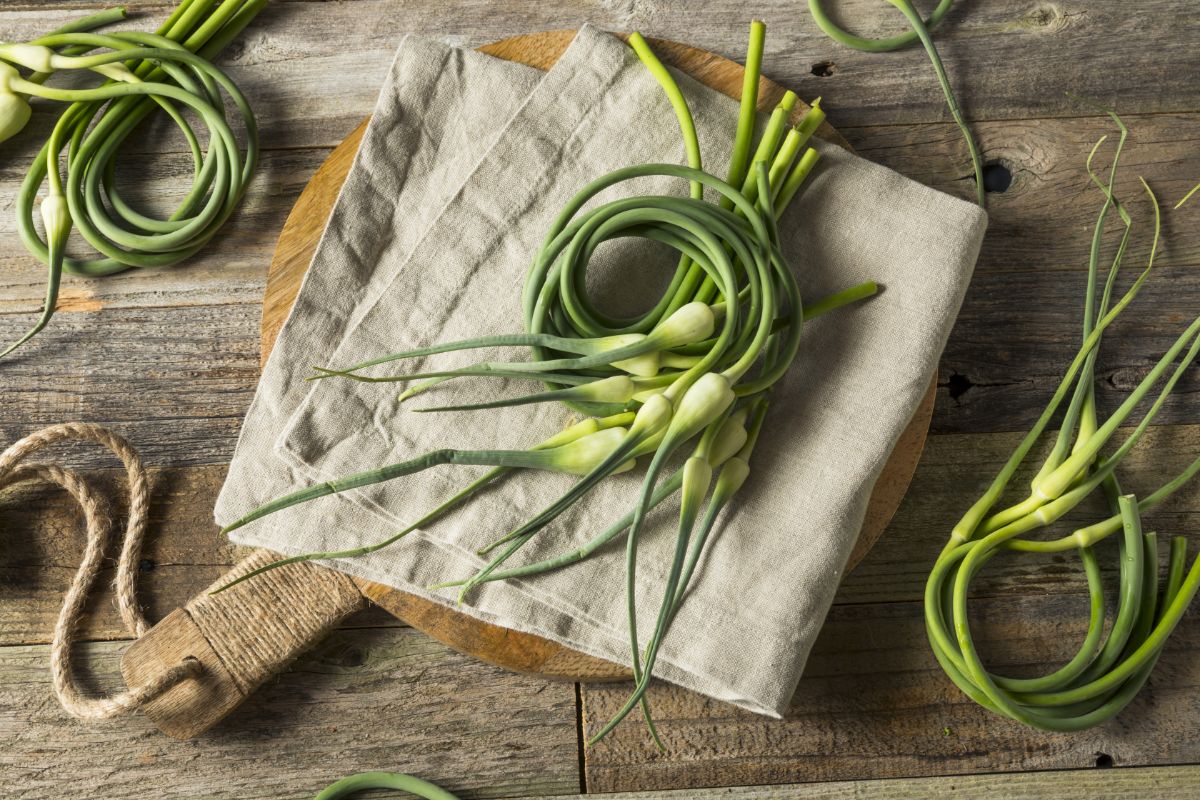 Garlic scape season is always an exciting time of the year for garlic lovers! Garlic scapes can be difficult to find, but you may be able to purchase them at gourmet grocery stores or at local farmer's markets. However, the best way to get your hands on garlic scapes is to grow your own garlic.
Only hardneck garlic forms garlic scapes, and you won't be able to gather scapes from softneck garlic varieties. Garlic scapes taste just like garlic, although they have a slightly fresher flavor and a bright green color that's perfect for pesto making. Garlic scape pesto is often made with the same ingredients as traditional basil pesto: olive oil, parmesan cheese, pine nuts, and an (optional) squeeze of lemon juice.
3. Cilantro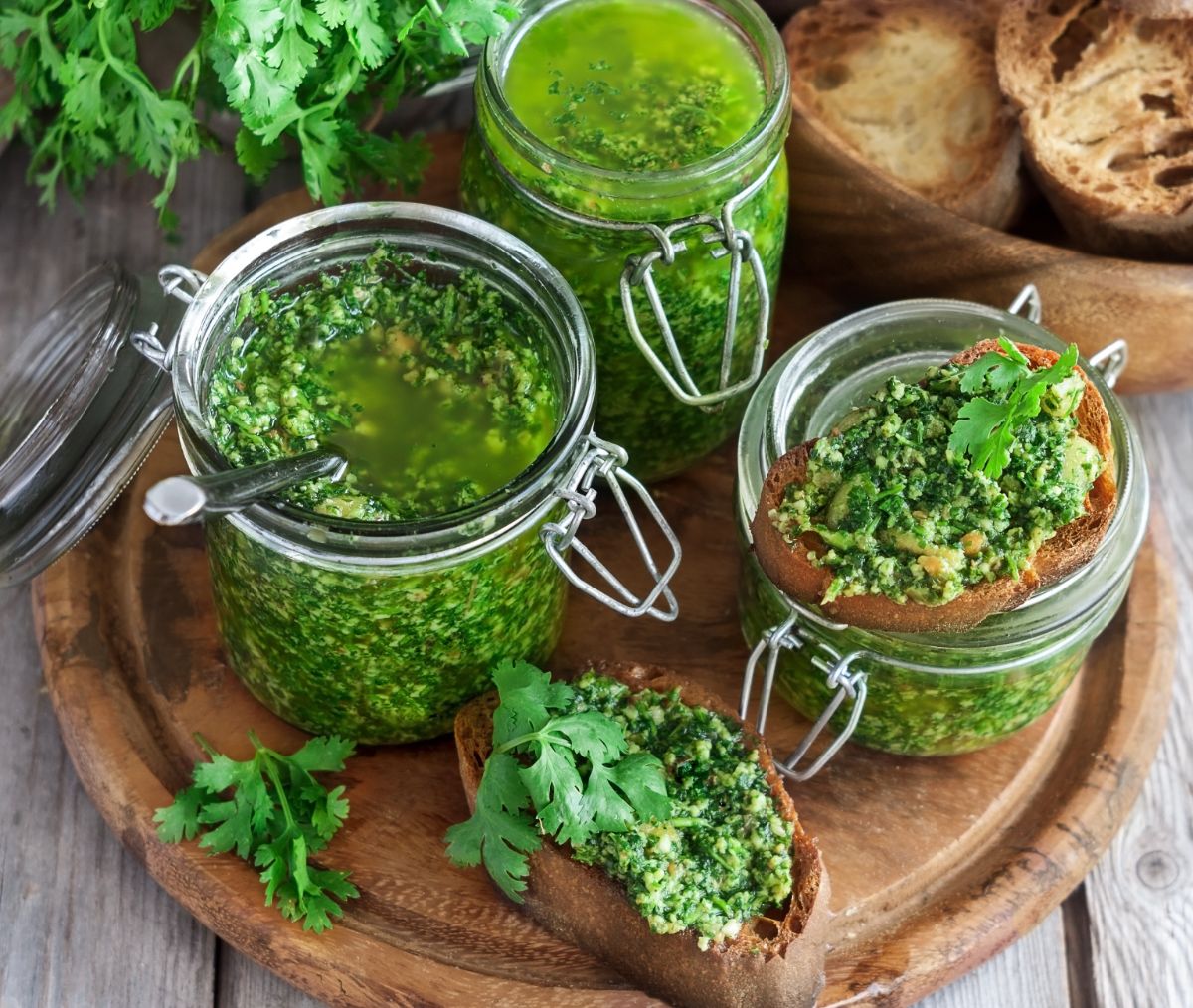 If you love Tex-Mex food, you'll adore cilantro pesto, which has the bright, punchy flavor of cilantro and the creaminess of a traditional pesto. While you can switch up the ingredients, cilantro pesto often includes cotija cheese, which is a common ingredient in Mexican cuisine. It also typically includes almonds rather than pine nuts, but pepitas are another solid choice for this recipe.
Cilantro pesto can be used to top off tortas or tacos or it can be served as a unique dipping sauce for chips. Or, if you love eating pesto with pasta, you can also make a pasta dish with this sauce and some roasted corn. Making cilantro pesto is a great way to use up lots of cilantro if your plants are about to bolt!
4. Tarragon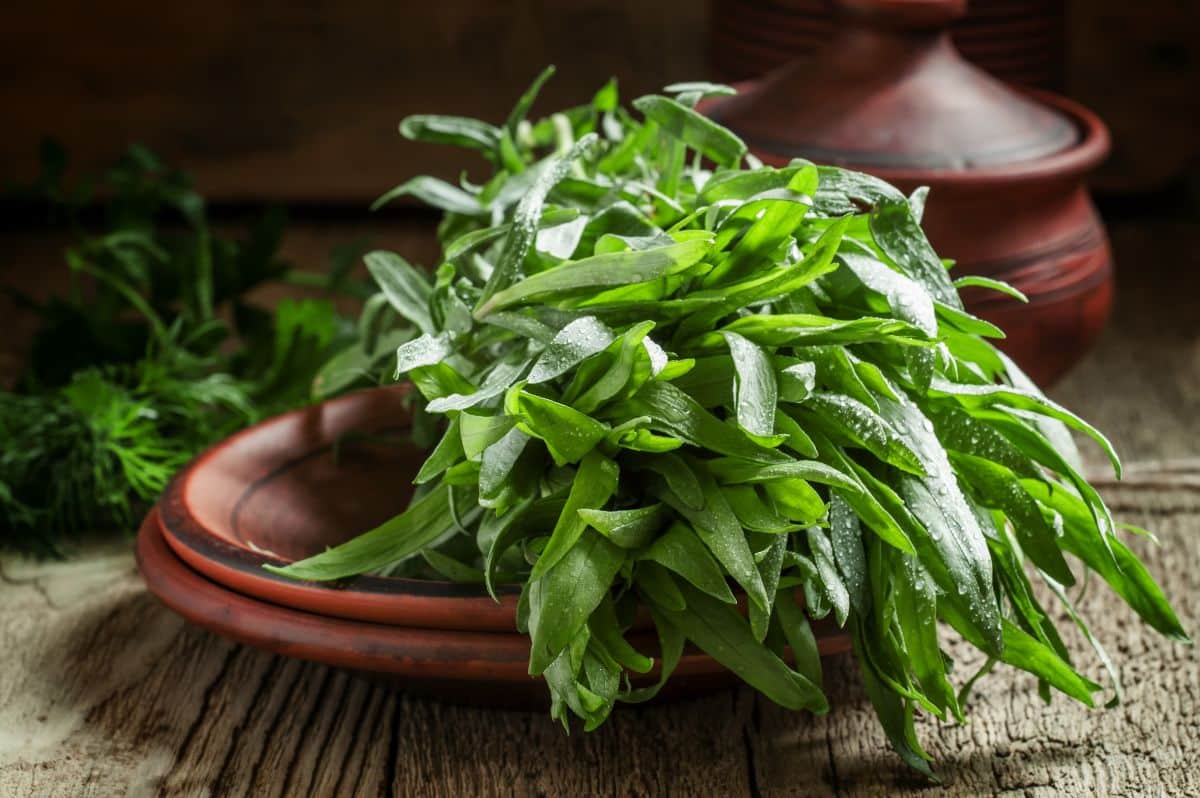 Tarragon is often used in French cooking and it is a perfect complement to seafood and chicken dishes. But this versatile herb can also be used to make pesto. That said, tarragon has a slightly licorice flavor, so if you don't like licorice, you may want to skip this pesto option!
Tarragon pesto can be made with a variety of nuts, although hazelnuts complement the flavors of tarragon beautifully. You can also temper the flavor of tarragon slightly by blending in a second herb, like basil or parsley, into the recipe. Serve tarragon pesto with roasted vegetables, meat, or pasta… you name it!
5. Parsley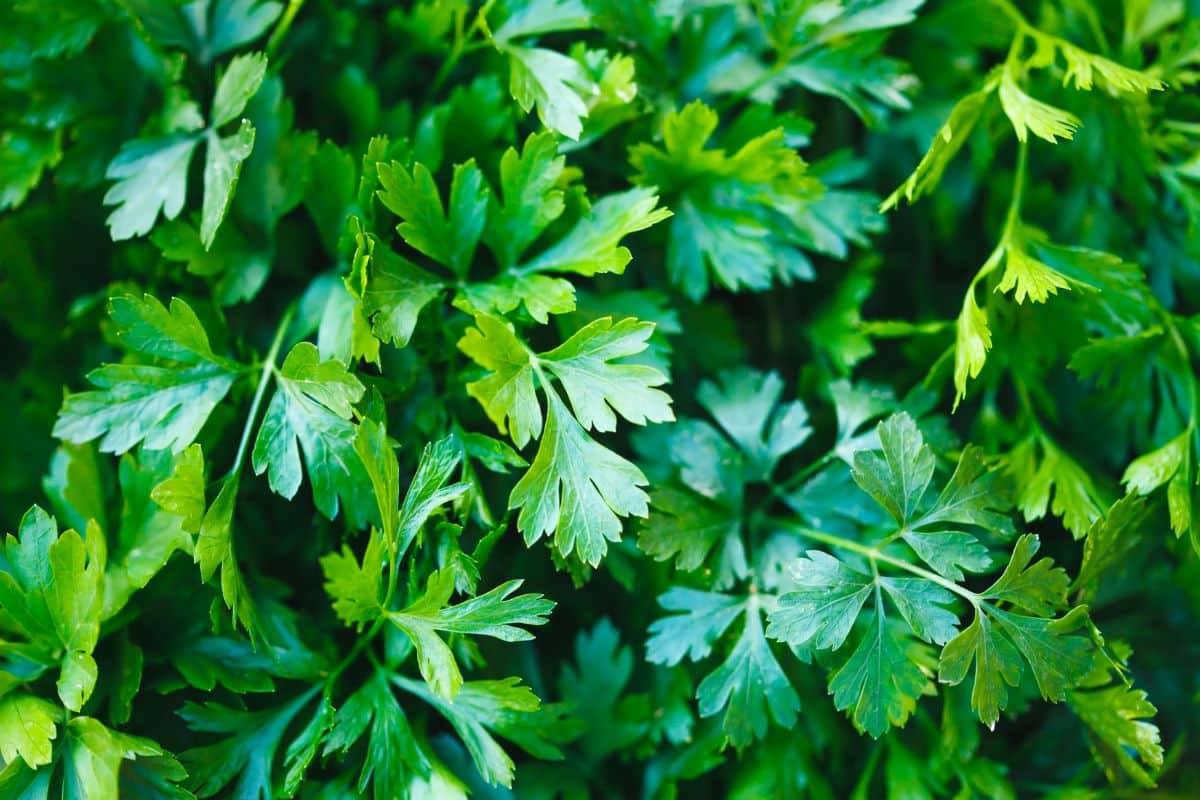 For basil pesto lovers, it can be difficult to switch to a new pesto type. But parsley pesto has a relatively subtle flavor that doesn't veer too far away from traditional basil pesto. So if you're just starting to experiment with new pestos, parsley pesto can be a great recipe to try.
You can make parsley pesto with the same ingredients in basil pesto, but just swap out the herbs. Or try different ingredients, such as walnuts and pecorino cheese. Both curly and flat-leaf parsley will work for this recipe, but flat-leaf parsley tends to be easier to grind in a mortar and pestle.
6. Kale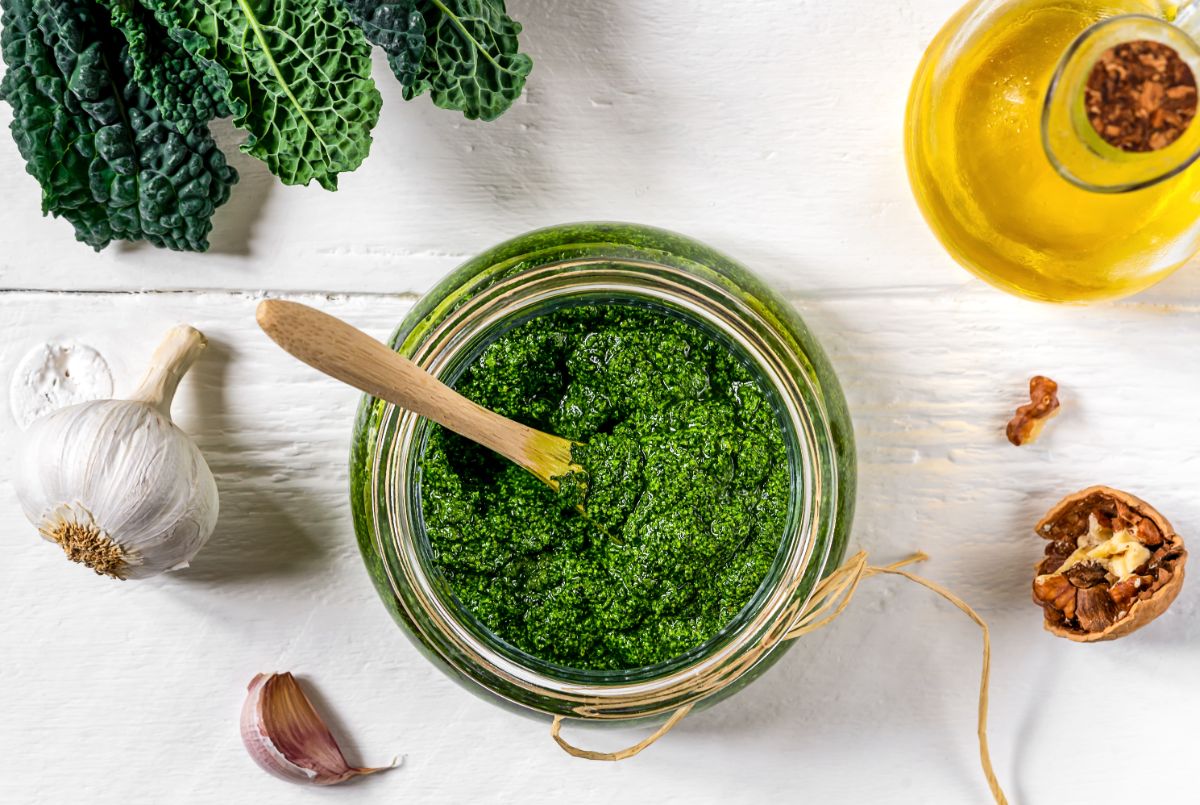 Several years ago, kale chips took the world by storm and offered a healthier alternative to potato chips. But if you're looking for new ways to use up extra kale from your garden, you can also blend it into pesto! Using kale as a basil substitute is also a good, budget-friendly swap since kale tends to be less expensive than basil.
Kale pesto can be made with just kale, or you can use kale as a base and add in other herbs too, including basil or tarragon. While green kale is most common, you can also make pesto out of purple kale, which will give you a uniquely colorful sauce. Pestos, including kale pesto, can be made vegan as well by using nutritional yeast rather than cheese.
7. Beet greens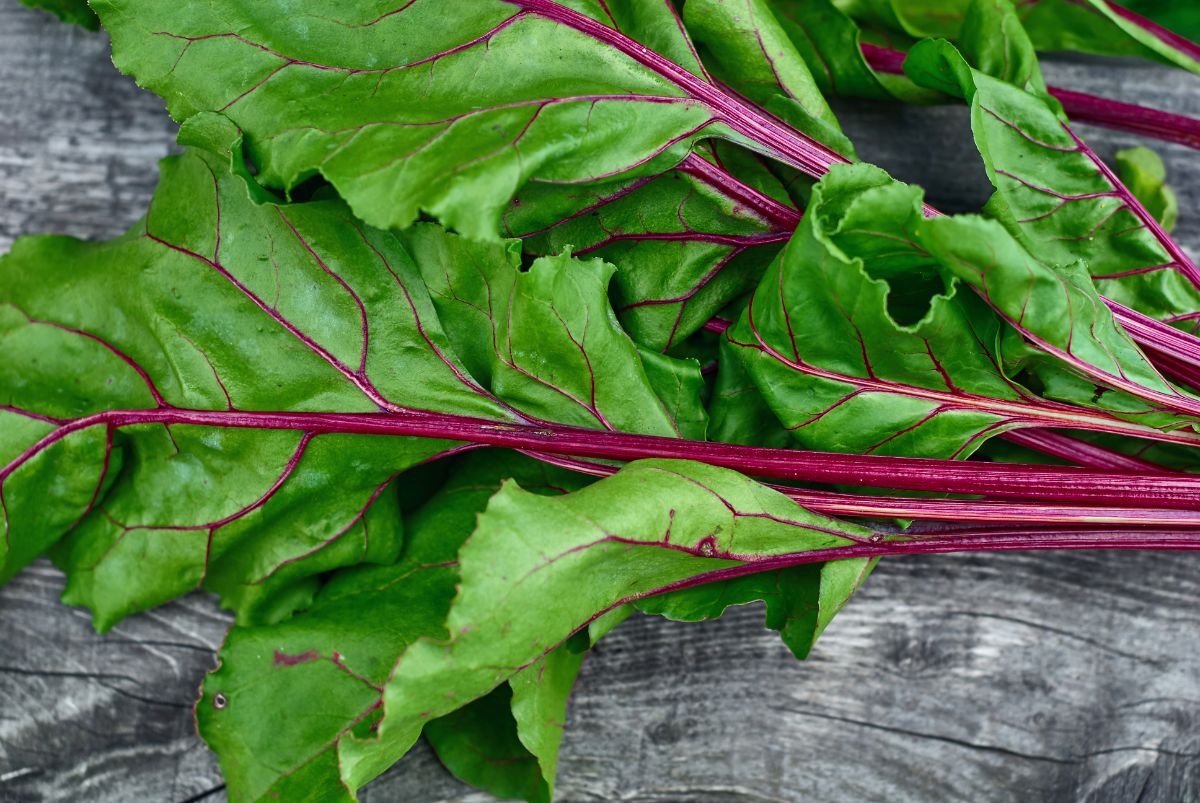 Most gardeners grow beets primarily for their roots, but beet greens are also edible, and they are packed with vitamins and nutrients too! Rather than throw beet greens away, you can use these tasty leaves in many different recipes, including salads and soups. But they also work well for creating pesto.
Beet green pesto is a very budget-friendly option, especially since beet greens are often considered to be "bonus" veggies in the garden. If you prefer a brighter green pesto, you can remove the beet stems, or you can make the pesto with the beet stems attached, but it will create a darker pesto. Try beet greens with pistachios, and add apple cider vinegar or lemon juice for a bit of zing.
8. Spinach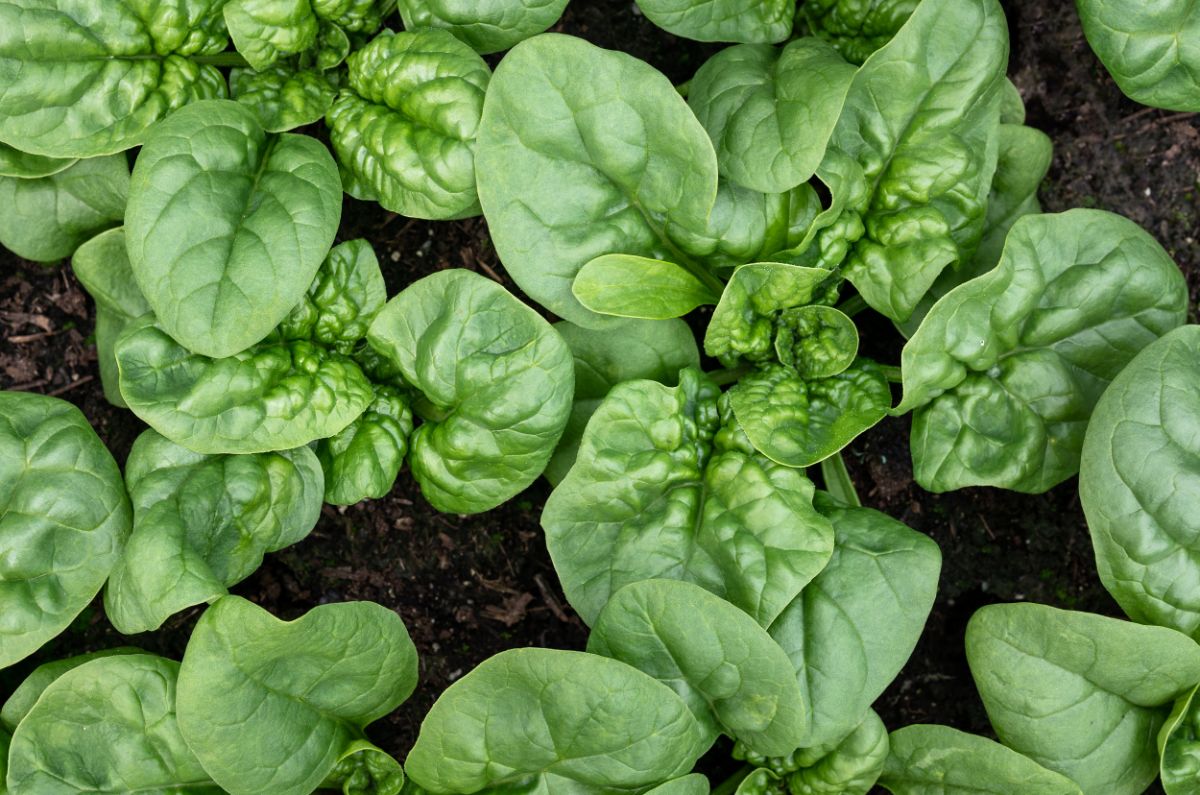 Like kale, spinach is another excellent pesto base, and you can easily make pesto in bulk if you choose this ingredient. Spinach plants are quite productive, and they grow quickly too, which will provide you with tons of ingredients for pesto making. Spinach also grows well in cool weather, allowing you to make spring pestos long before basil is ready to harvest.
Spinach can be used on its own to make pesto, or you can combine it with basil if you love the flavor but don't have a lot of the herb on hand. For spice lovers, you can also mix red pepper flakes into your spinach pesto. For a deeper, richer pesto flavor, try roasting your garlic before adding it to your pesto recipes.
9. Mint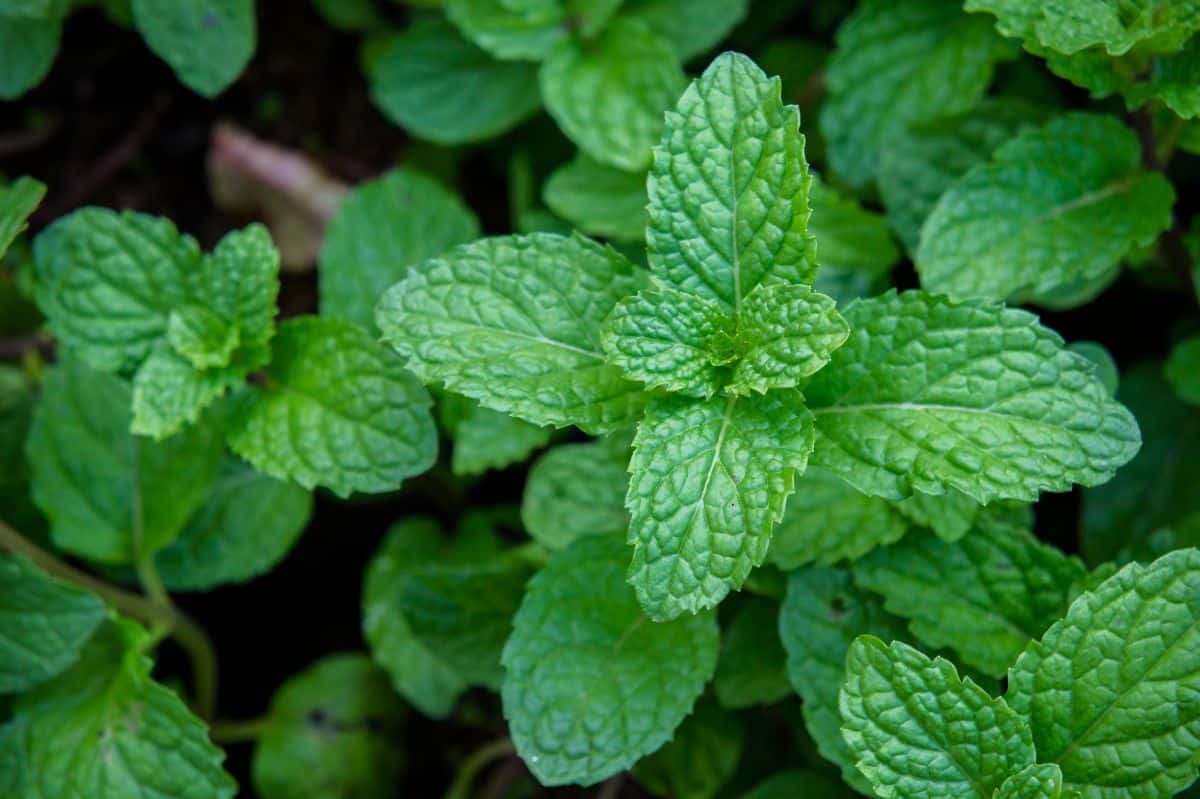 Mint plants can be a real pain in the garden, as they can spread just about anywhere! However, if you've found yourself overrun by mint plants, there is one simple solution. Make pesto!
Mint pesto has a bright flavor that is truly one of a kind, even if you use traditional ingredients in your pesto, like parmesan or pecorino cheese. But if you love Mediterranean flavors, you can also try mint pesto with feta cheese. Adding a squeeze of lemon will mellow out the taste, especially when it's combined with almonds, walnuts, or any other nut variety that you have in your kitchen.
10. Carrot greens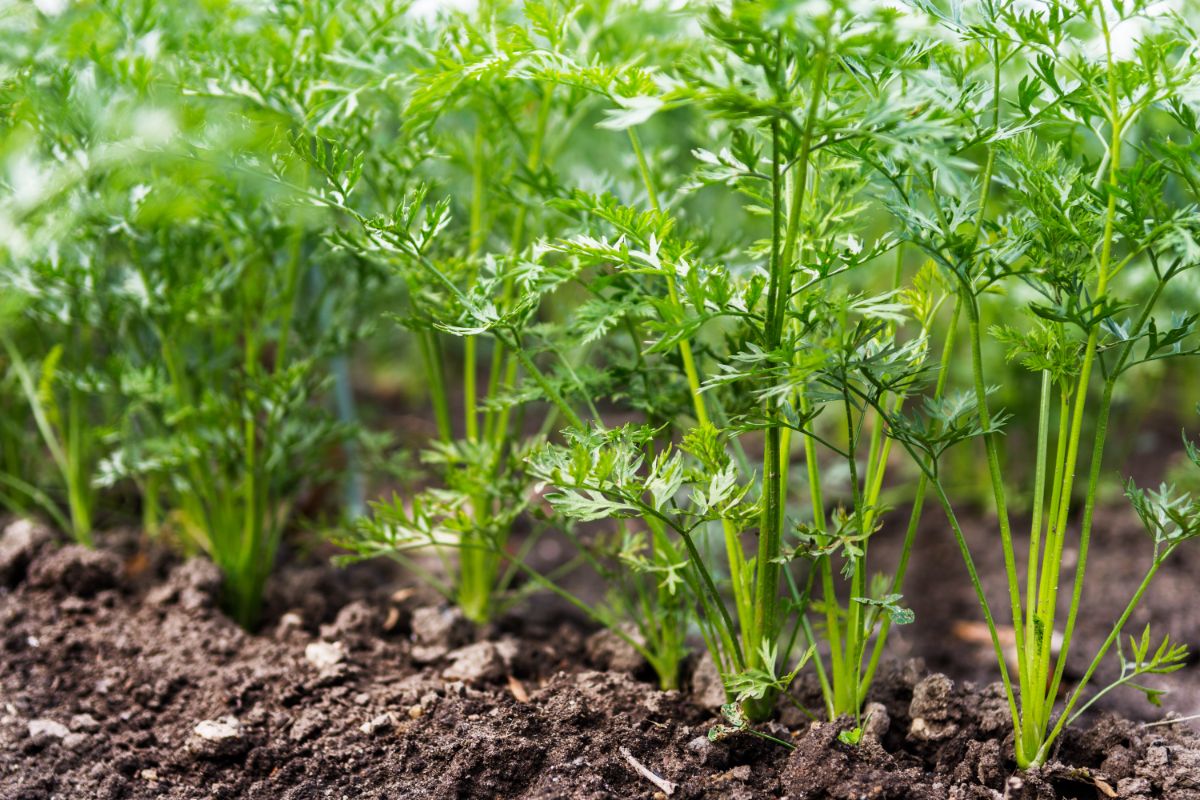 As with beet greens, carrot greens are often overlooked in the garden, but they are entirely edible!
Carrot greens are often used in place of parsley and dill in recipes, but they also make a fine substitute for basil in pesto. Plus, making pesto with carrot greens is an easy way to save on your grocery budget and prevent homegrown veggies from going to waste.
11. Pea pods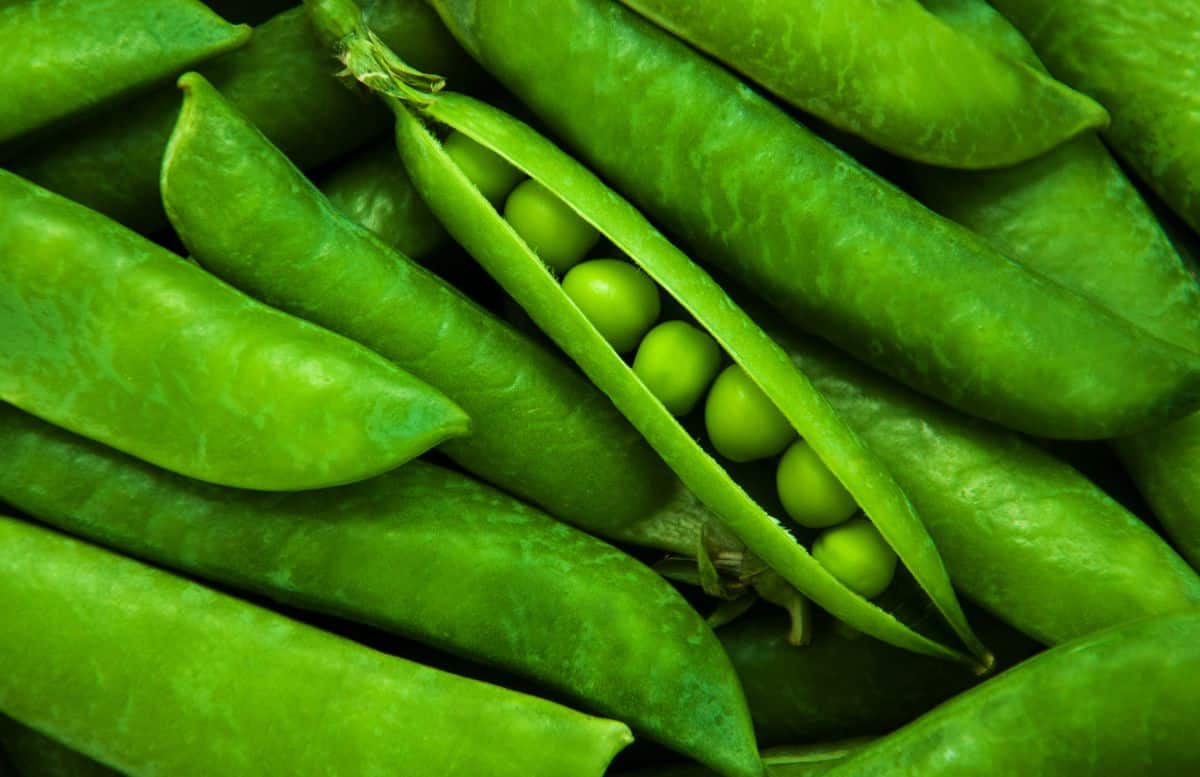 Non-traditional pestos challenge us to think outside the box, and there are few pesto recipes as unique as pea pod pesto! After shelling peas, gardeners are left with handfuls of pea pods that are often just thrown in the trash. But pea pods are edible, and they make a delicious pesto too!
The problem with pea pods is that they become tough as they age, which makes for unpleasant eating. But if you blend them into a pesto, you can enjoy their flavor without any crunchy texture. Both pea pods and pea shoots can be ground into pesto, ensuring that none of your delicious pea plants go to waste!
12. Oregano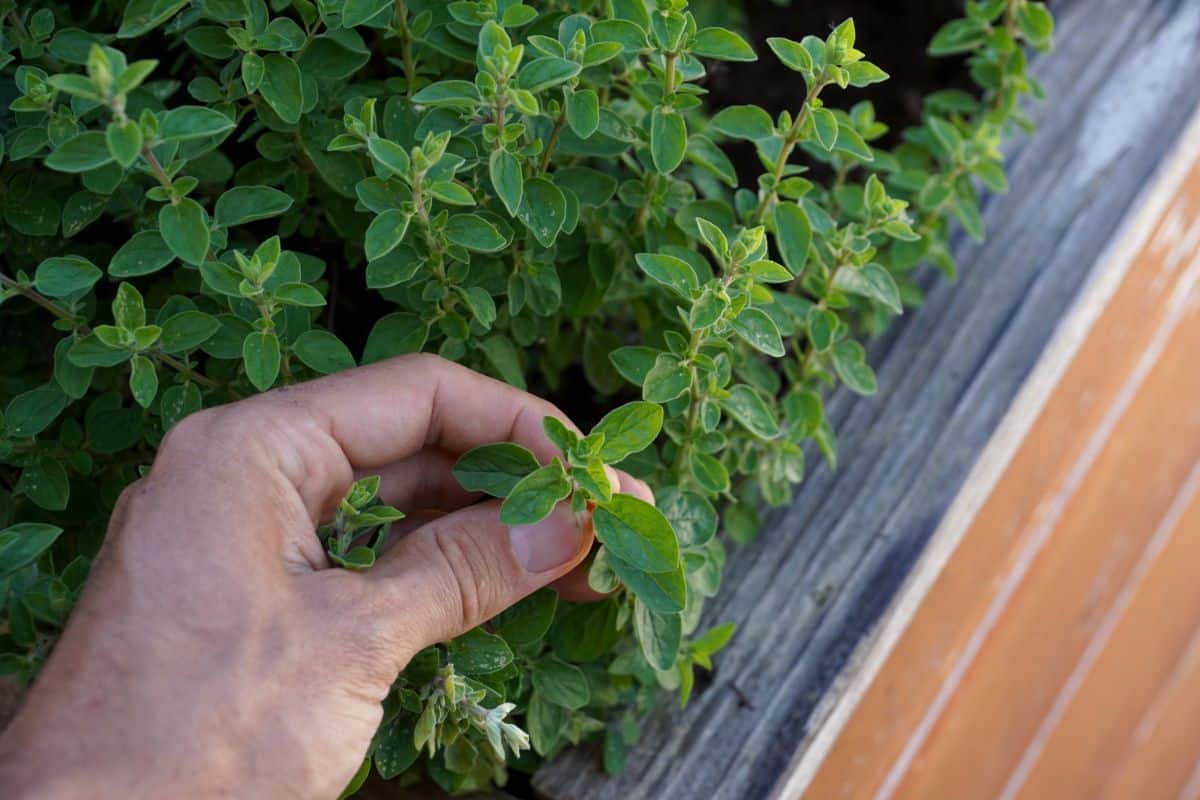 Oregano is a cold hardy herb, and in many areas, it remains green all through the winter, even under snow. So if you're hankering for pesto in the middle of winter, you may be able to harvest fresh oregano for your recipe!
Since oregano has a very strong flavor, you may want to temper it with parsley, basil, kale or spinach in your pesto. But if you love the taste of oregano, you can use it as is with parmesan, garlic, and olive oil. Oregano pesto is a fine complement to pasta, roasted meats, and vegetables, and it makes a lovely garnish for soups too.
13. Sage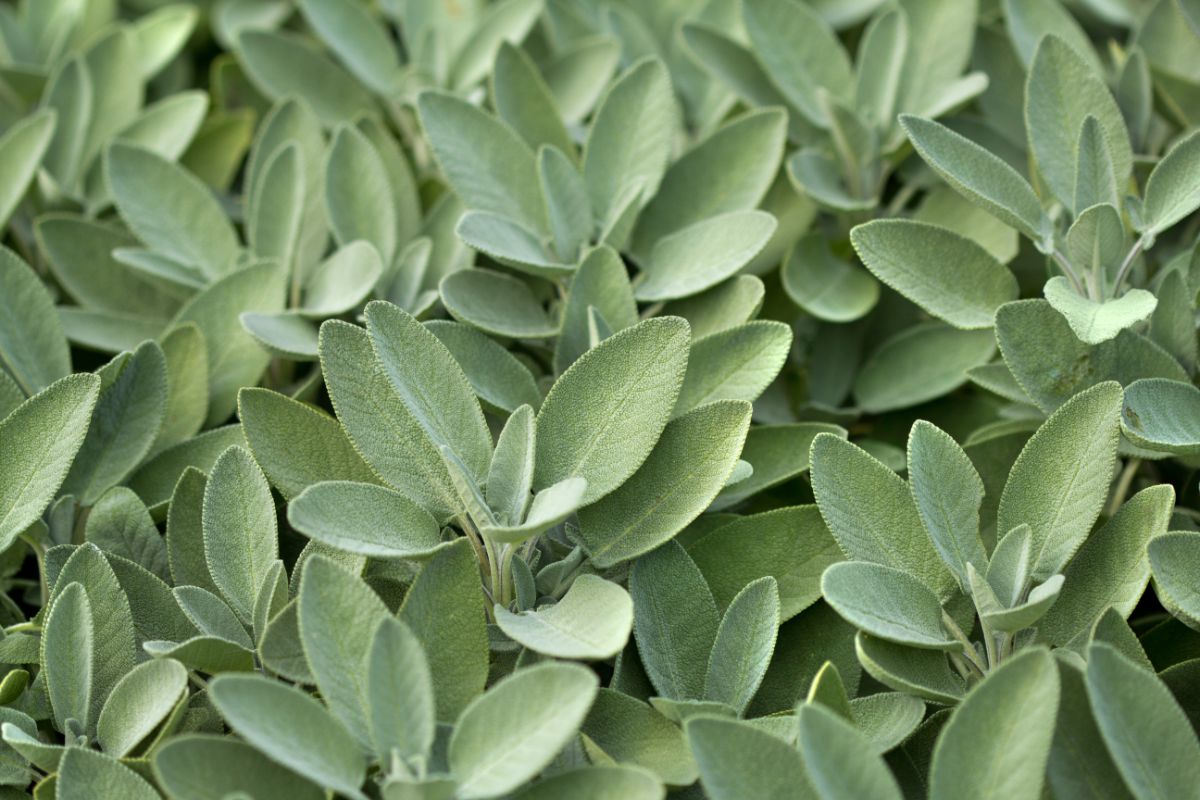 Sage is a classic flavor of autumn, and it is often used in roasted dishes and soups. But it can make a beautiful pesto, too, especially when combined with other fall flavors, like goat cheese.
Try out sage pesto on pizza, or use it as a garnish on butternut squash!
14. Arugula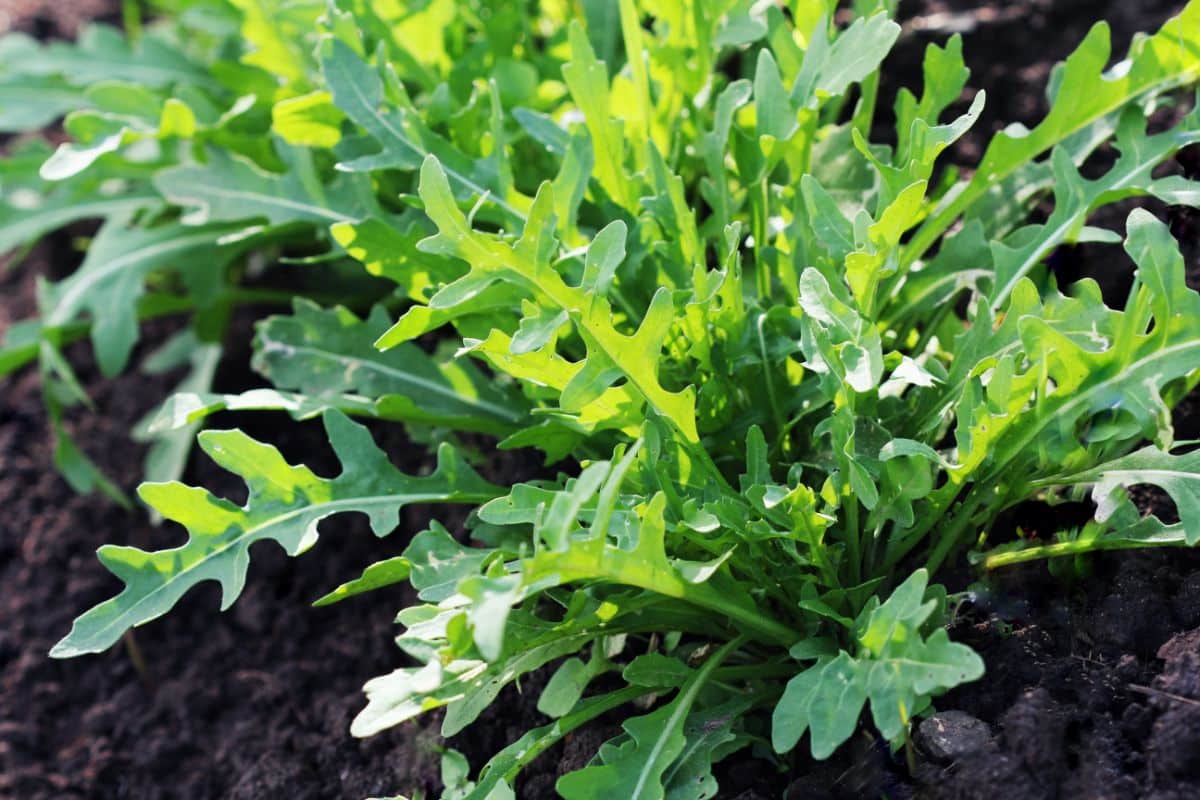 Like spinach and kale, arugula is another leafy green that makes a scrumptious pesto. Arugula can be used on its own, or it can be combined with herbs to add bulk to basil, tarragon, or other herb pesto recipes.
Arugula is known for its peppery flavor that will add a unique twist to pesto recipes. Plus, since arugula grows well in cold weather, if you are craving pesto in spring or fall, you may want to try out arugula pesto!
15. Broccoli stems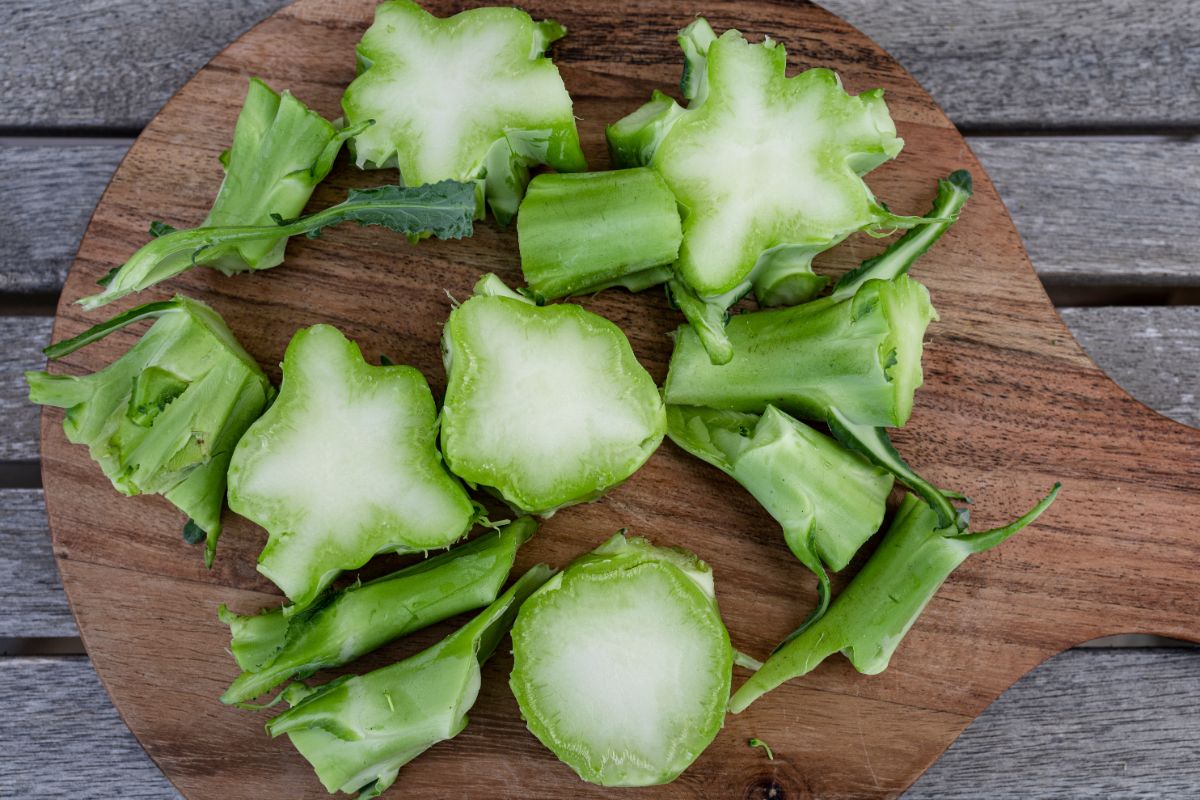 Kitchens can create a lot of waste, but if you want to make your home more eco-friendly, there are plenty of options for reducing the amount of food that ends up in your trash. Finding new ways to repurpose food scraps, like broccoli stems, is a smart solution for food waste, and it's tasty too!
Broccoli stem pesto is usually made with traditional pesto ingredients, and you can blend in some basil, too, if you want a more classic pesto flavor. Broccoli leaves are also edible and can be blended right in with your broccoli stems. Not only is this a delicious way to eat your greens, but it is also a good trick for getting children to eat their veggies too!
Frequently asked questions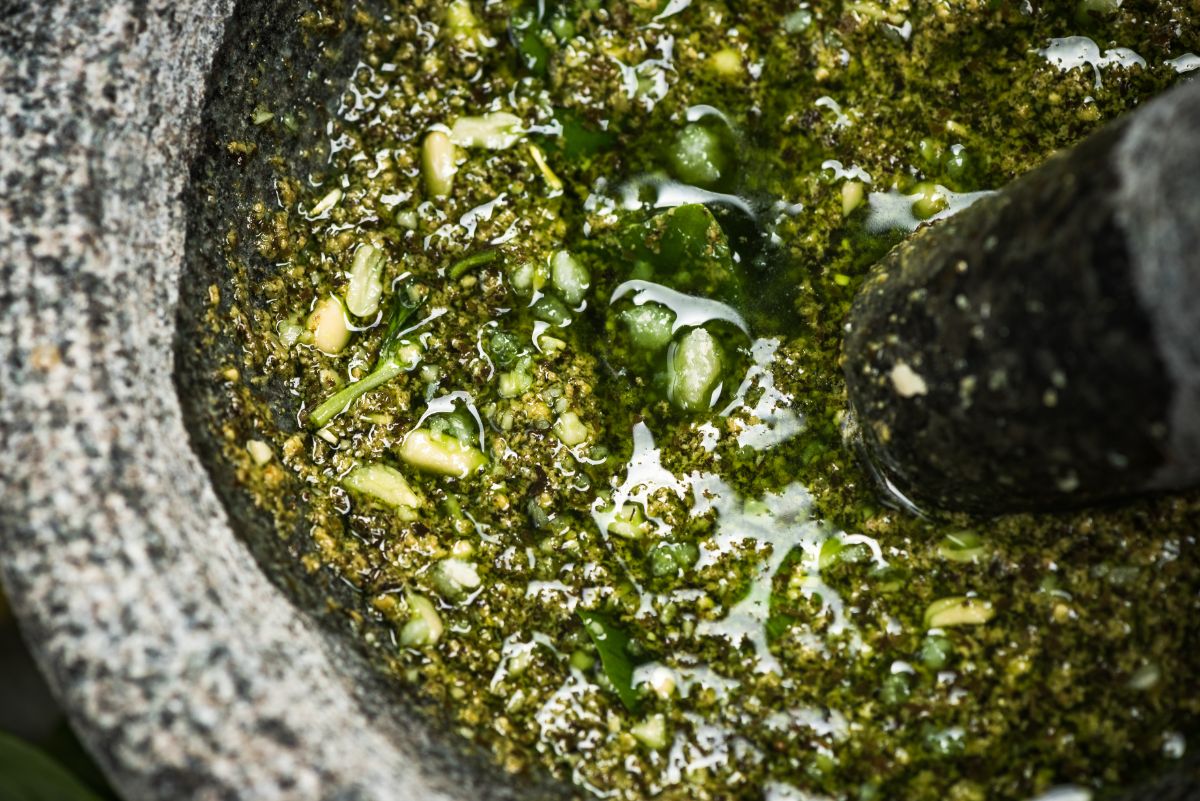 Summary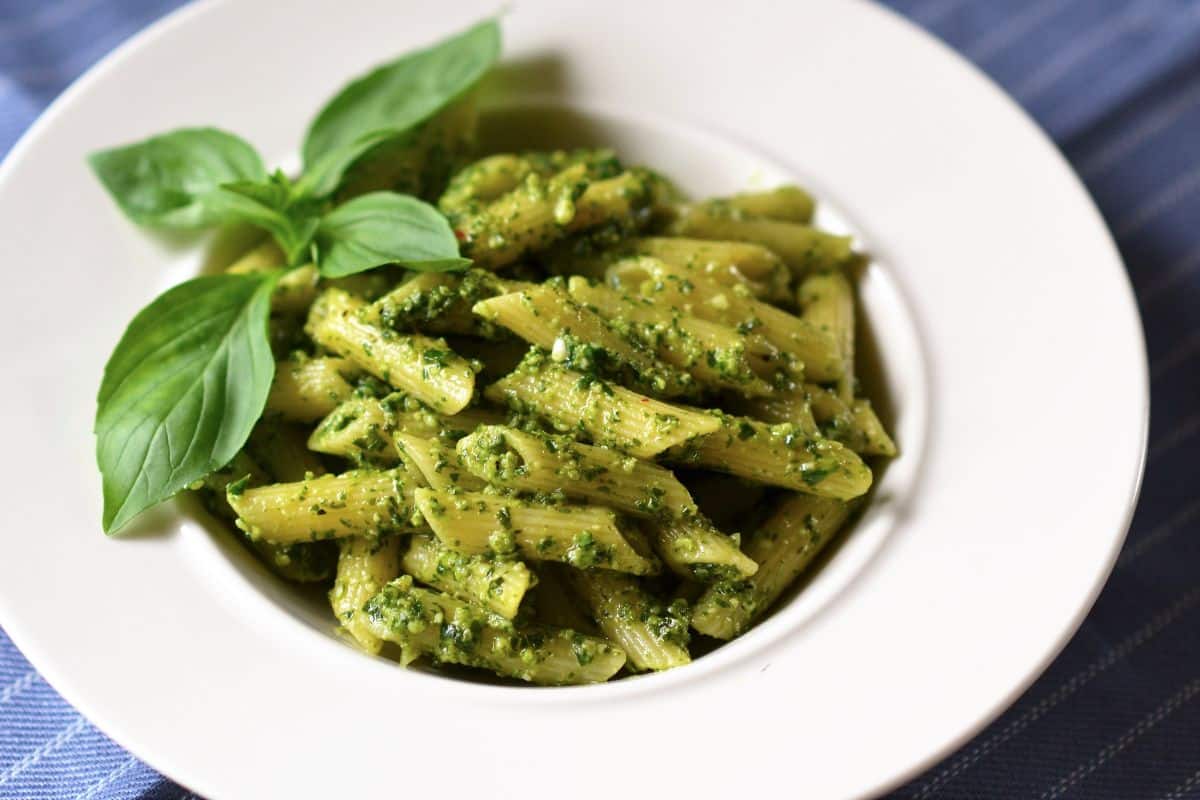 While basil pesto is the most popular pesto among home cooks, there are lots of other tasty pesto recipes to try. If you love experimenting with new ingredients and cooking methods, trying out different herbs and vegetables in pesto can be a fun way to explore your creativity in the kitchen. The only limit is your imagination and the vegetables and herbs that are growing in your garden!
If you love cooking with ingredients for your garden, check out our guide on lacto-fermented vegetables or learn the best edible weeds for foraging for even more tasty inspiration!