Pumpkin pie is in the oven, and the scent of roasted turkey is in the air. The holidays have arrived, and families are gathering to celebrate. And what better way to usher in the seasonal festivities than with the colorful bounty of a harvest table!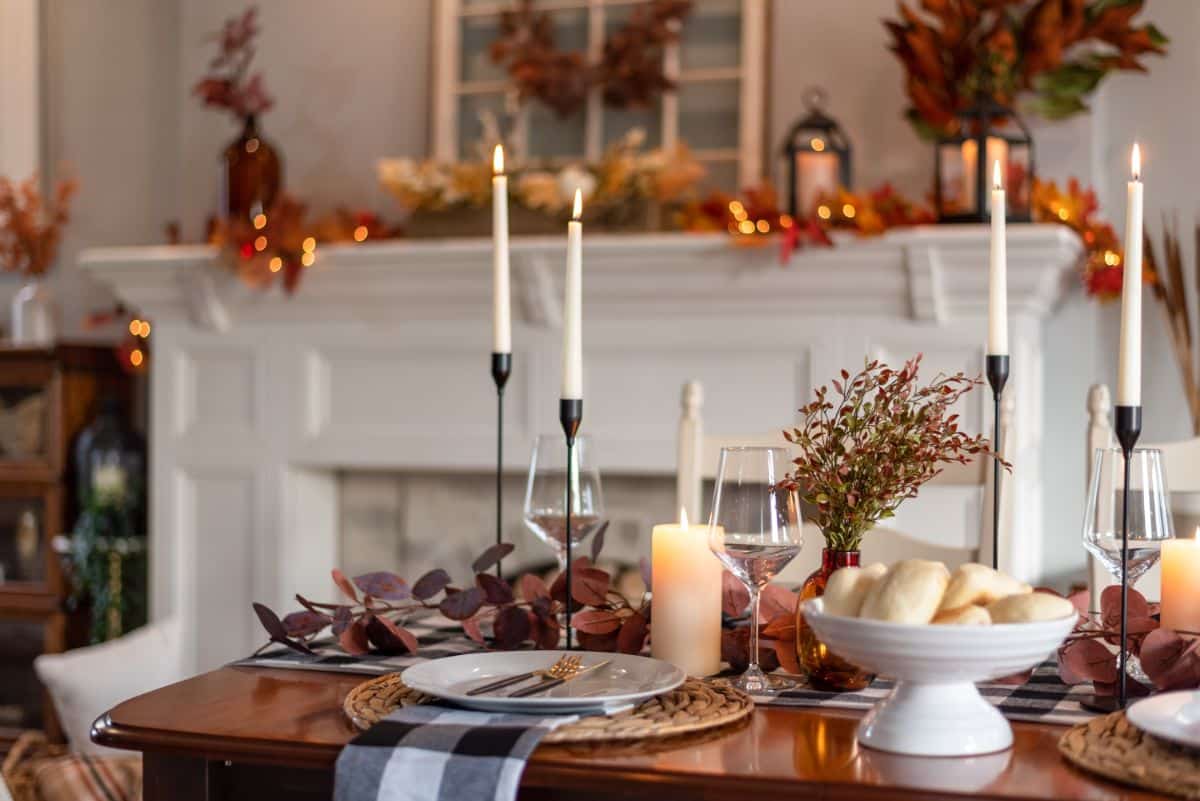 No matter how you choose to celebrate, there's no doubt that fall plants and foliage are plenty festive. So, if you're tired of using storebought décor or you want to keep your gathering eco-friendly this holiday season, check out the plants in the list below. From colorful maple leaves to plump gourds, the plants in this guide have all of the bright autumn colors you could want, and they'll look right at home decorating your harvest table, fireplace mantel, and more!
Jump to:
15 decorative plants to include on your holiday harvest table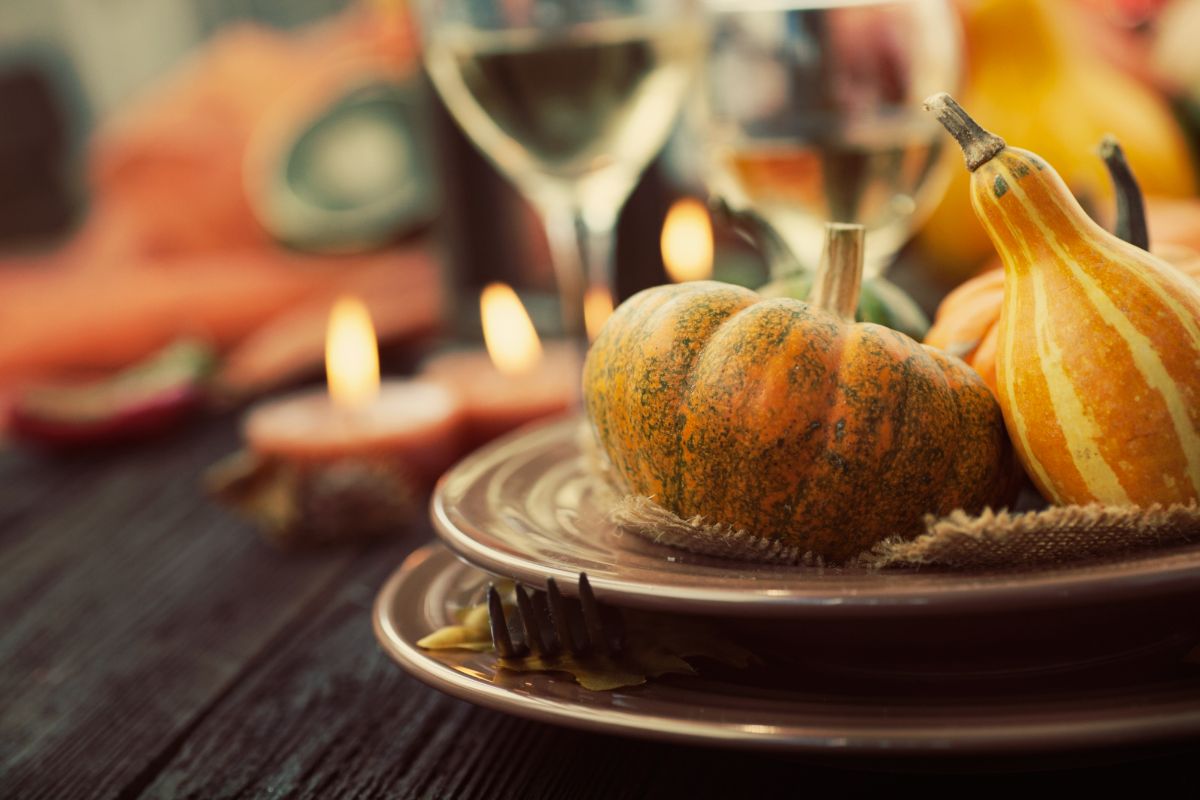 Decorating with plants is a great way to explore your creative side and keep your holiday decorations earth-friendly and budget-friendly too. If you prefer a minimalist tablescape, you can use just one or two of the plants listed below in your harvest design. However, if you want to celebrate nature's bounty, you may want to include a large selection of these plants to make your own cornucopia of autumn colors!
1. Pumpkins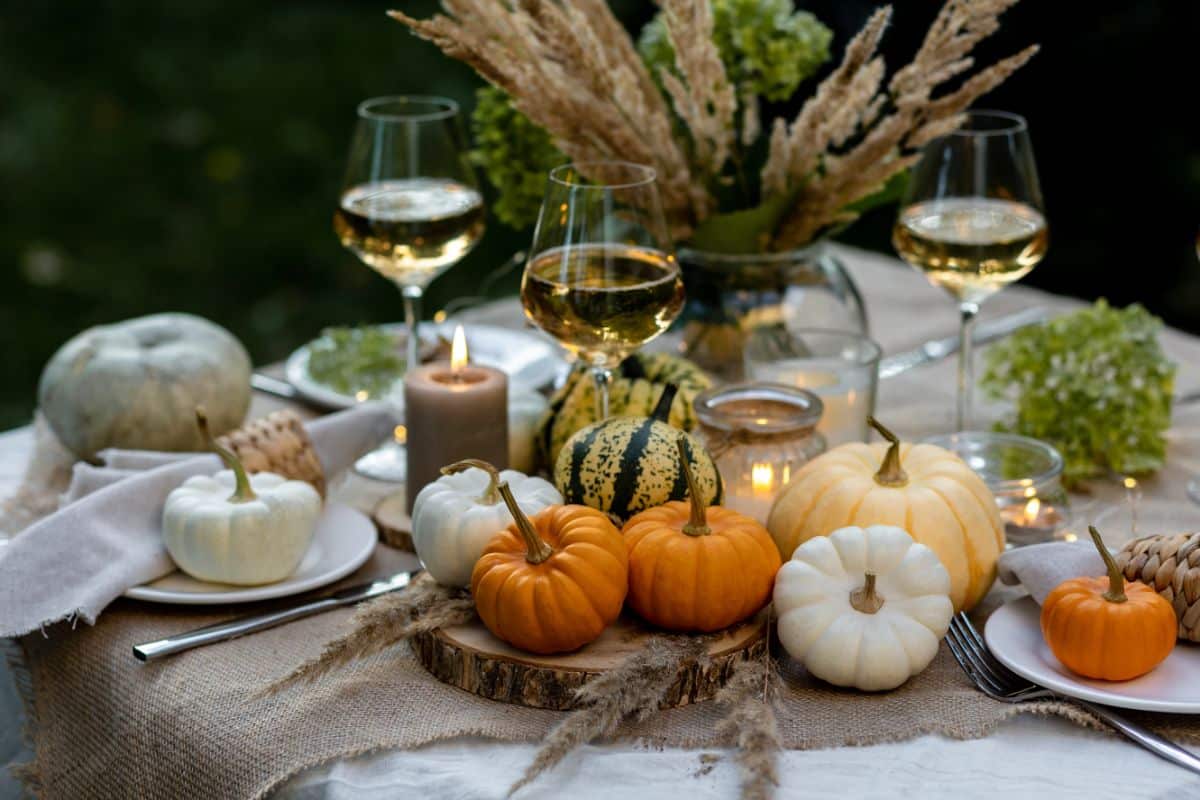 Nothing says autumn quite like pumpkins. While pumpkins are definitely centerpieces during the Halloween season, there's no reason why pumpkins can't be featured on your holiday harvest table, too. Big or small, white or orange, there's lots to choose from in the world of pumpkins… but if you're feeling extra festive, you may want to include a wide variety of pumpkin colors and shapes in your holiday design!
Pumpkins look right at home on holiday porches, but small sugar pumpkins can also be used as centerpieces in your tablescape. Crafty gardeners may want to hollow out pumpkin shells and use them as vases to hold up asters, mums, goldenrods, and other fall favorite flowers. Or you can use sugar pumpkins as serving dishes and present soups and other holiday fare with extra flair!
2. Crotons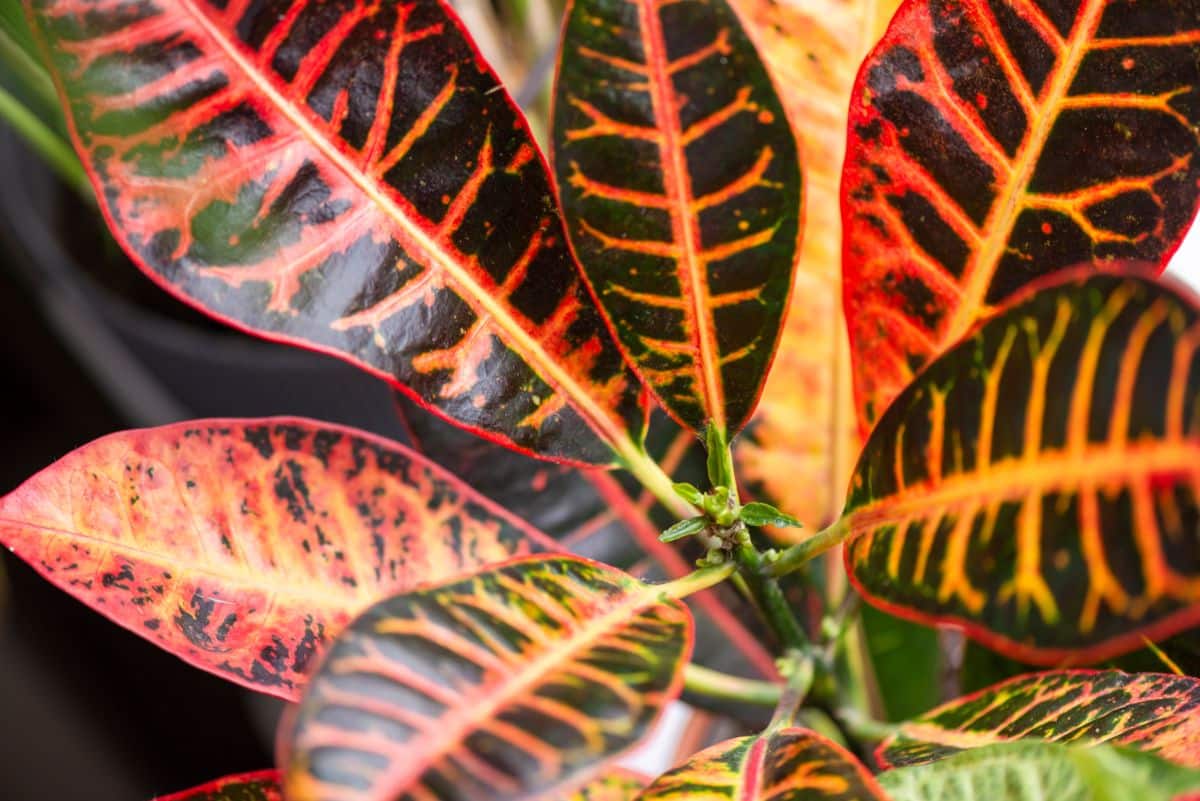 Most seasonal décor has a short shelf life, and after the holidays have passed, these decorative items are either stored away until next year or thrown in the trash. But if you want a holiday table centerpiece that you can keep around for the seasons to come, you may want to try out colorful houseplants. Houseplants can be used as ornaments on mantlepieces, to brighten up window boxes, or to accentuate tablescapes… it's up to you!
As far as what plants to use, you have a lot of options to choose from, including Persian shield plants, velvet plants, and Thanksgiving cacti. However, if you love lots of bold colors, one of the absolute best plants to keep around the harvest season is the humble croton. These plants can be kept outdoors as long as temperatures don't get too chilly, but they will also grow beautifully year-round as houseplants!
3. Maple leaves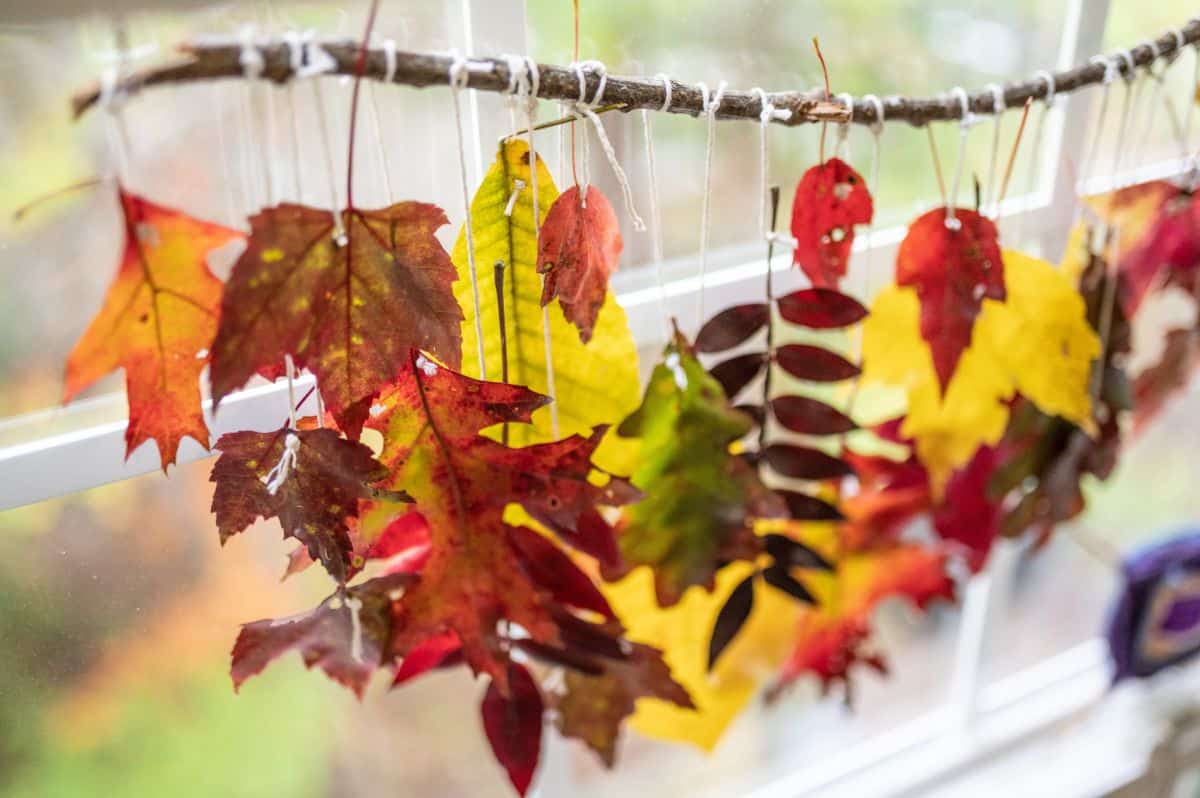 One of the most accessible seasonal décor items you can find, maple leaves are abundant, and they come in all of your favorite fall colors. Unlike pumpkins and gourds, you don't need to have a garden to grow maple leaves. If you're lucky, you may have maple trees growing in your yard, but you can also easily forage for fresh leaves when you go for a walk in the woods or around your neighborhood!
After you've gathered up a handful or two of maple leaves, layer them at the center of your holiday table to make a colorful and biodegradable table runner alternative. You can use maple leaves as DIY place cards by writing your guests' names on the leaves with black or gold markers. Another option is to string maple leaves together to make homemade garlands, or you can use them as accents on your harvest wreath!
4. Gourds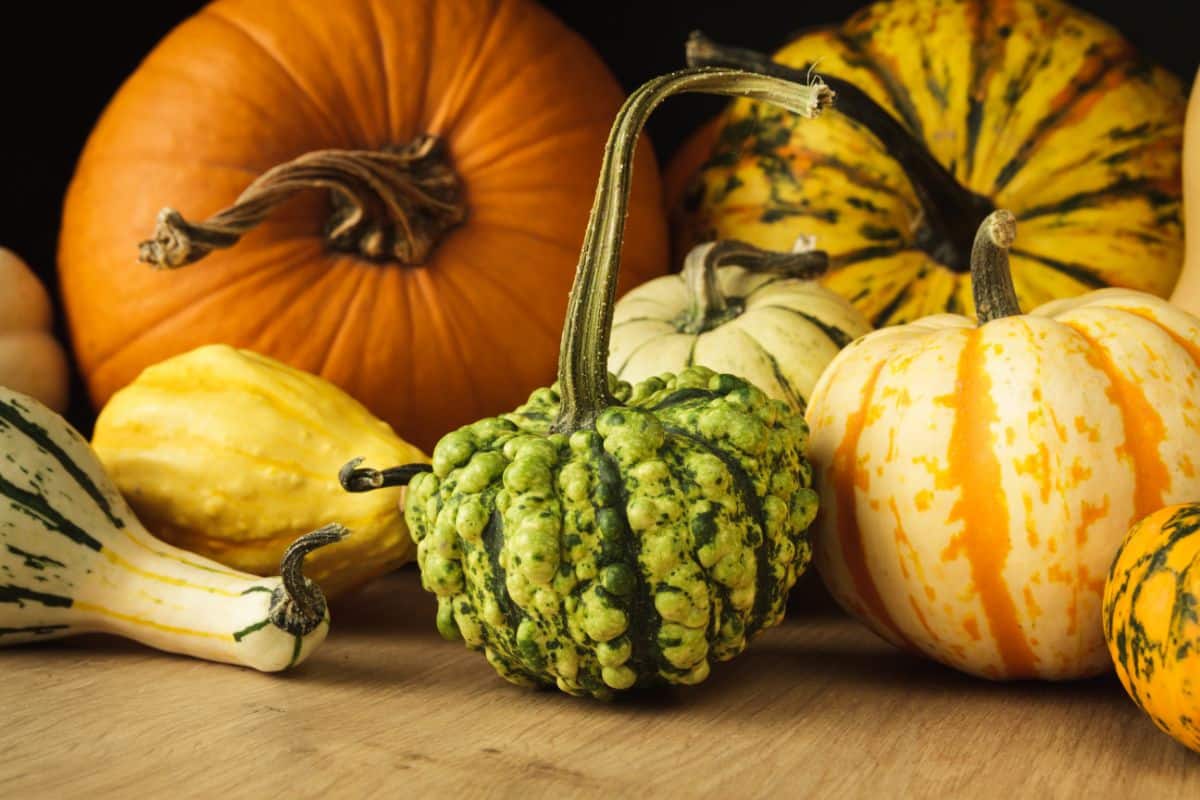 Like pumpkins, gourds are commonly grown in garden beds, and they're ready to harvest just in time for fall. Gourds come in tons of interesting shapes and colors, and you can even find white gourds or bi-colored gourds for extra interest. One of the great things about gourds is that they last for a super long time (especially if you keep them cool), and you can enjoy fresh gourds for weeks or months!
One way to display gourds is in a bowl on your tablescape, but you can also make a line of gourds at the center of your table or run along your mantel. Try out gourds as accents in your autumn porch planters, or use gourds to draw attention to your front steps. Gourds are typically grown from seeds, which are planted in gardens in late spring, but you can also often find gourds for sale at your local farmers market or farmstand.
5. Sorghum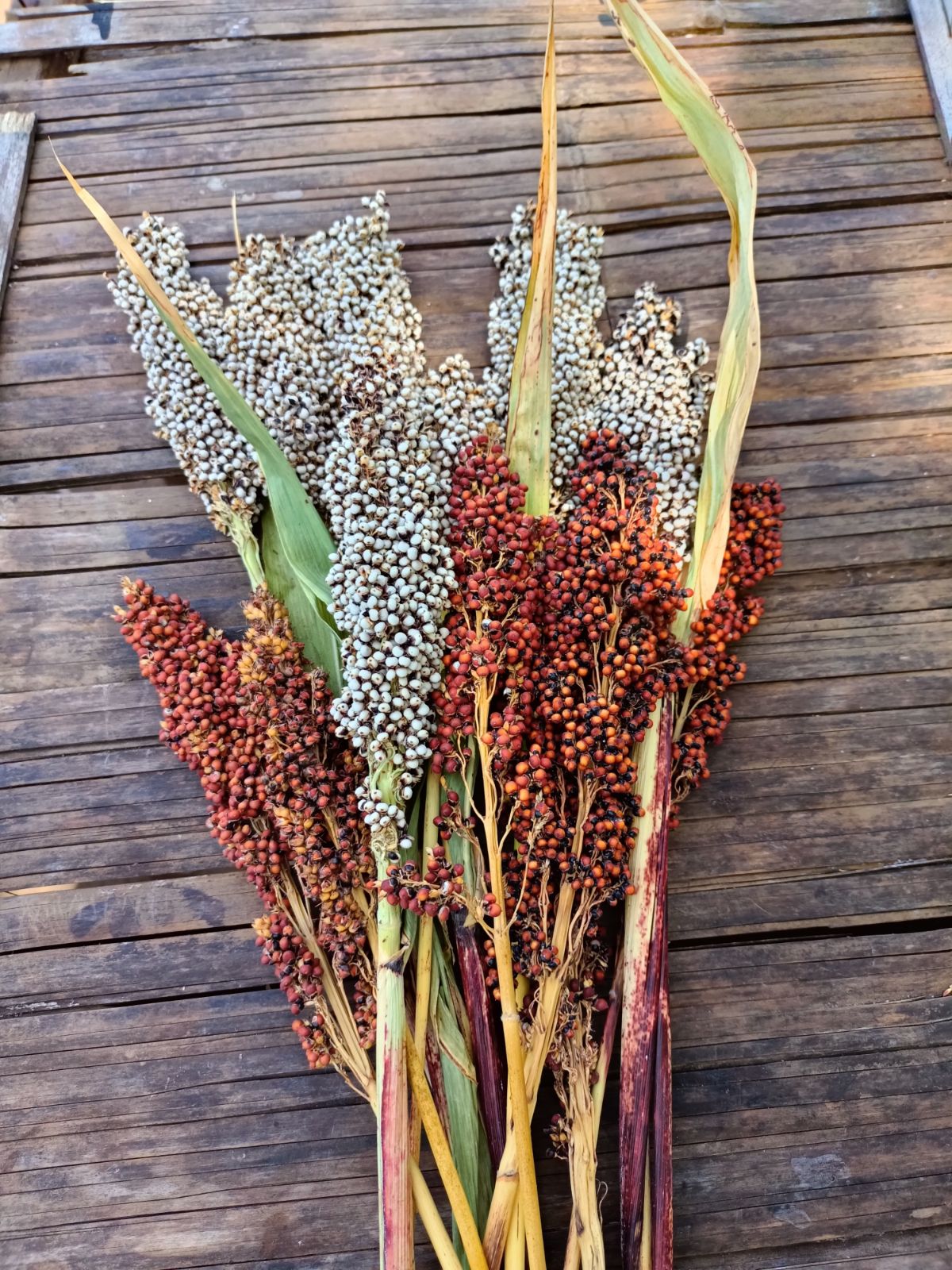 Also known as broomcorn, sorghum plants are often grown for their edible grains, which can be used like quinoa or couscous in salads and other dishes. Or sorghum grains can be ground up to make sorghum flour. Yet, while sorghum is certainly useful in the kitchen, it's also an attractive plant that can be used to elevate the look and feel of your harvest table!
Sorghum plants are mostly known for their showy seedheads, which can be gathered up and displayed in bunches or in vases on your table. You can also gather sorghum stalks and use them to decorate your mailbox or porch railings. But if you grow your own sorghum in your garden, be sure to leave some plants outdoors since birds and other wildlife love nibbling on sorghum grains, too!
6. Oak leaves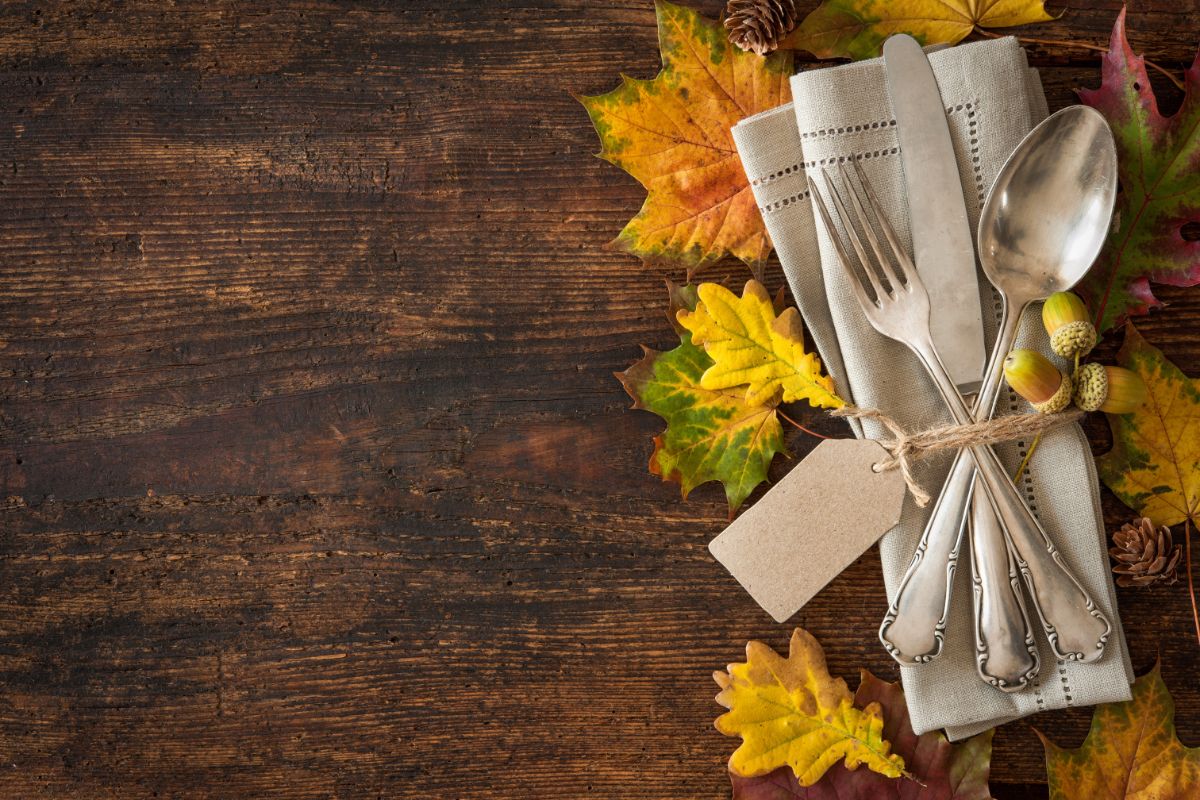 Like maple leaves, oak leaves are super easy to come by, and they can be used in tons of creative ways in your holiday décor. On tables, oak leaves add a natural touch and warmth of color, but they also look stately when they're strung up in garlands and wreaths. Most oak leaves have a becoming coffee-like color in autumn, but some varieties of oak trees produce bright red or orange leaves as well.
Compared to maple leaves, oak leaves are a bit tougher and more resistant to tearing, which allows them to be used in different ways. And don't forget, oak trees also produce acorns, which can be used as decorations too! For extra fun, try making your own DIY acorn earrings to celebrate the holiday season.
7. Apples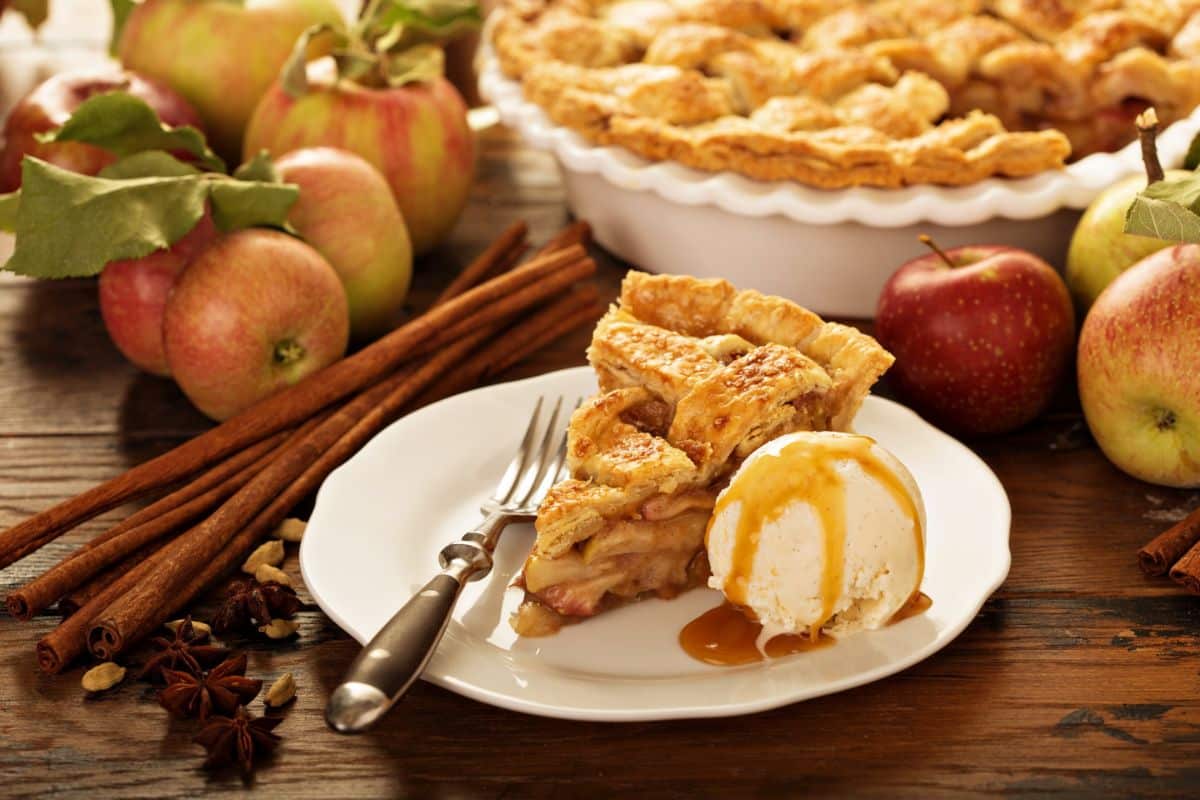 Apples are abundant during fall, and you can often gather up wild apples along roadways and hiking trails. For an extra special touch, you can also go apple picking and then display your apple harvest on your holiday table. Or you can grow your own apple trees in your garden and use those homegrown apples instead!
Apples have a classic look when they're piled up high in a nice wooden bowl, but they can be displayed in loose clusters on mantels and tablescapes as well. If you'd prefer to use apples in the kitchen instead, the holiday season is the perfect time to make apple pie, applesauce, and apple butter. Best of all, you can also gift a can or two of homemade apple butter to your guests when they leave your home after a sumptuous meal!
8. Dried corn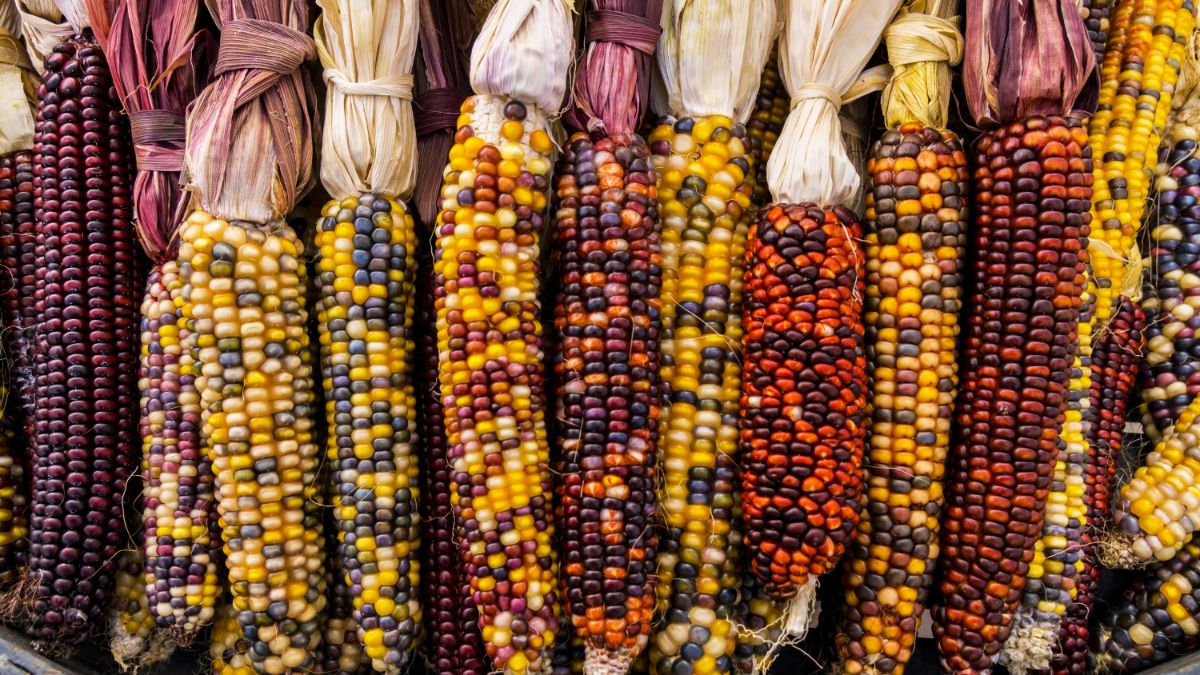 Creamed, steamed, or straight on the cob, sweet corn is a staple on the holiday table. But if you'd like to spruce up your seasonal décor game, you may want to grow decorative corn varieties for drying as well. Dried corn can be bundled up and hung on your front door, or you use dried cobs as accents in your table design instead.
Dried corn comes in many colors, including yellow, red, steely blue, and multicolored cobs. The most popular way to dry decorative corn is to shuck it and then allow the cobs to dry on screens or racks in a protected and sunny spot until the kernels are dry. If you'd like, you can leave the husks attached to your cobs to make them easier to tie into a bundle later on, but at least peel the husks away from the cob while it's drying so that air can circulate more readily.
9. Amaranth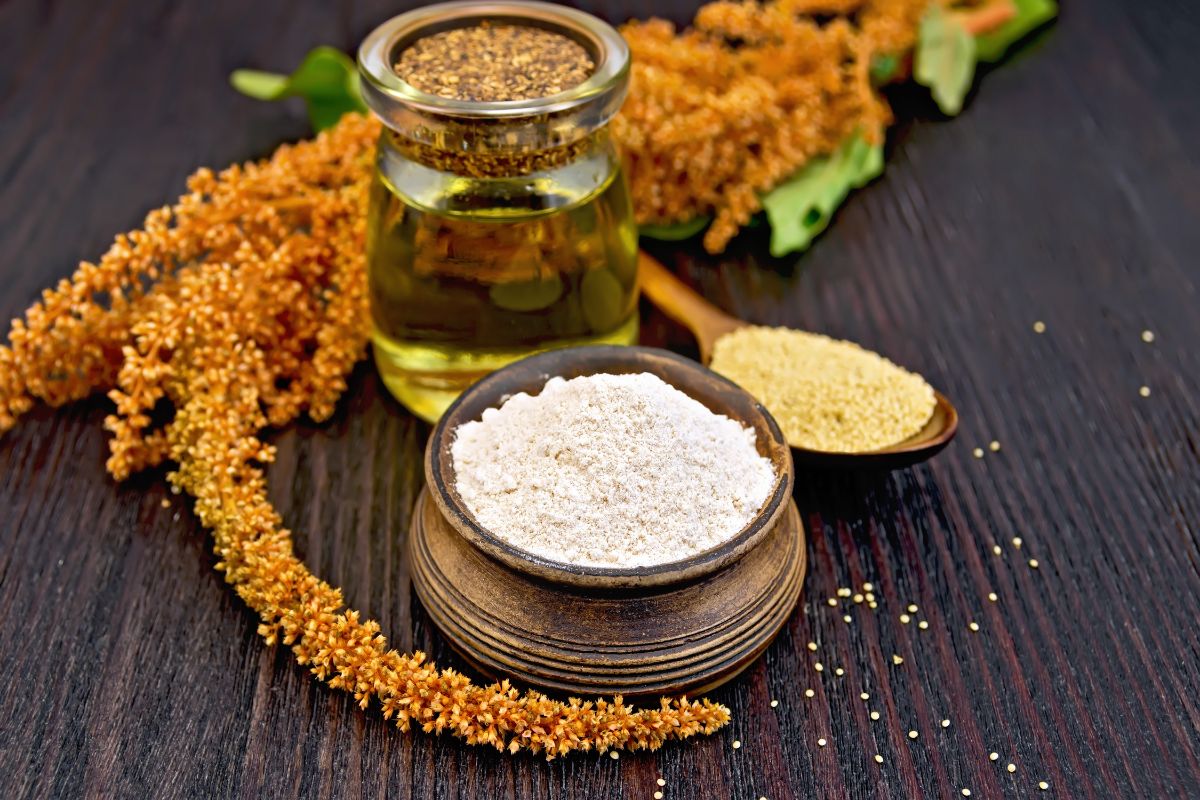 Amaranth is commonly sold in the baking section of grocery stores, and amaranth grains can be used to make porridge or cooked as a substitute for couscous. But amaranth plants can also be grown in your garden, and their ornamental look makes them ideal for holiday tablescapes.
Some of the showiest types of amaranth are 'Red Amaranth' and 'Love Lies Bleeding,' which feature drooping, red seedheads that are truly one of a kind. Fresh amaranth can be displayed in a vase with water just like cut flowers, but you can also dry amaranth seedheads and use them as decorative accents on your table and mantel. Like sorghum, amaranth grains make an excellent food source for birds in autumn and winter as well, so you may want to leave some plants intact in your garden to feed wildlife, too!
10. Sunflowers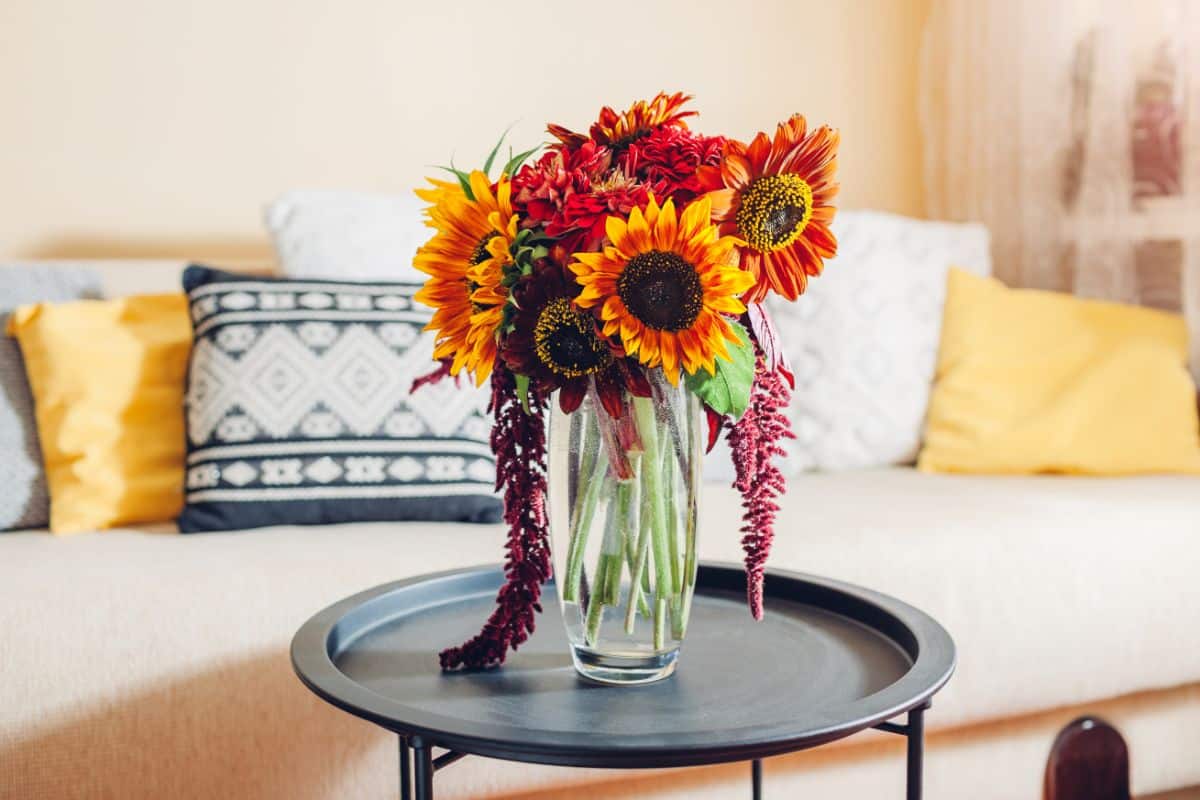 In cold areas, sunflowers finish blooming towards the end of summer and into early fall. But if you live in a mild climate, you may be able to harvest fresh sunflowers from your garden to use in your holiday table design. Otherwise, you can pick up sunflowers in many different colors from your local grocery store or florist shop and use them creatively around the holiday table.
Sunflowers most commonly feature golden-yellow petals and chocolate-brown centers, but you can find sunflowers in other shades, too, including white, bronze, and maroon. When gathered into a vase, sunflowers bring a cheery feeling to homes, but you can also scatter cut flowers along your table or use small sunflower blooms as napkin accents. If you're worried about sunflowers making a mess with their pollen, look for pollen-free sunflower varieties, such as 'ProCut White' and 'ProCut Orange.'
11. Rosehips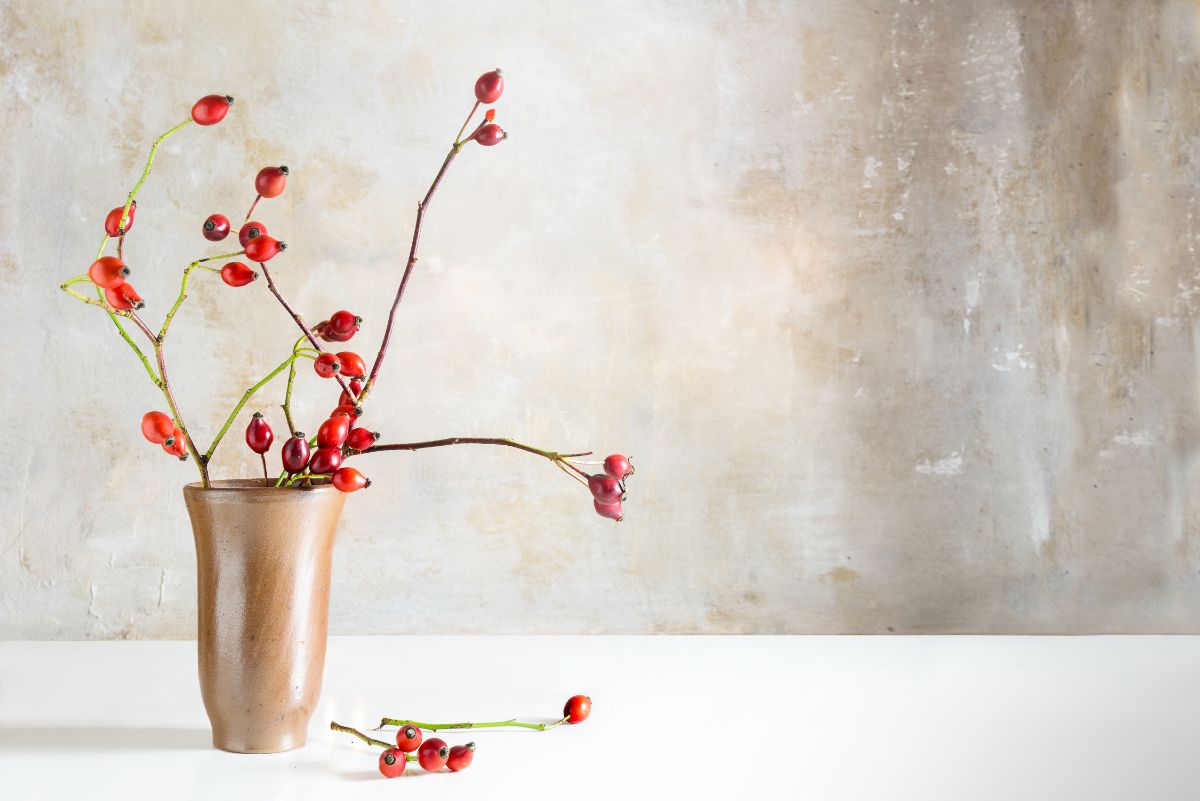 Rosehips are essentially the fruits of rose shrubs, and they can be found on most varieties of roses as long as you don't prune your rose bushes back too severely. If you don't keep roses in your garden, you can often forage for rosehips in the wild. Just keep in mind that some roses, like the multiflora rose, are invasive, so make sure you don't scatter rosehips around as you gather them.
Because roses are closely related to apples, it's no surprise that rosehips are edible, and they make a fantastic tea. But rosehips also feature a showy red coloration, which makes them excellent accents to use on your natural tablescape. For a minimalist look, display a single branch or two of rosehips in a clear vase or, for more color, scatter rosehips on your table along with some bright red maple leaves and fire engine red apples.
12. Mums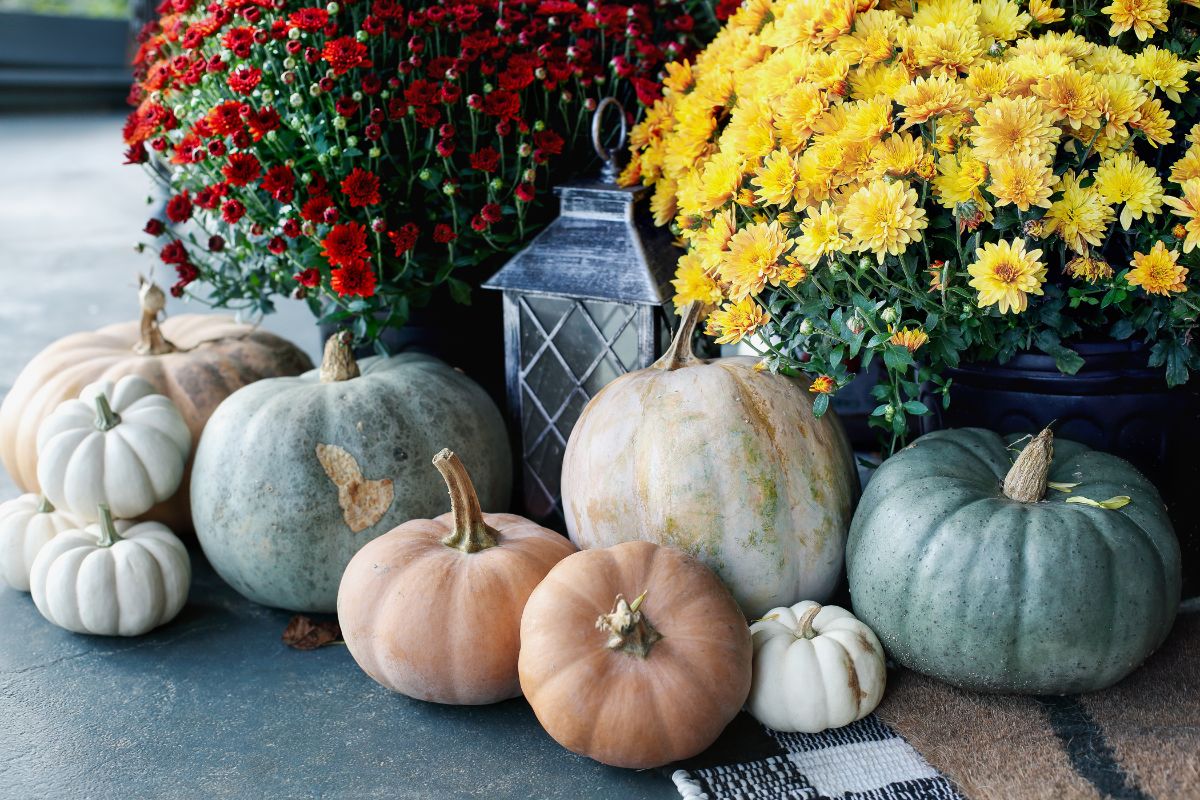 When most gardeners think of the autumn season, it's hard not to conjure up images of mums. Mums are commonly sold at garden centers in fall thanks, in part, to their autumnal colors, which come in shades of purple, yellow, orange, maroon, and red. But garden mums are also top choices for fall displays since these plants are naturally cold hardy, and they can typically withstand a light frost or two.
How you choose to display mums around the holidays will depend on your personal tastes. You can keep your harvest decor traditional by potting up mum plants in window boxes or porch planters, but you can also display potted mums on your harvest table. If you don't want to care for mum plants, another option is to place mum flowers in a vase along with other late-season blooms, such as sunflowers and pearly everlasting.
By the way--when you're done putting your mums on display, you can overwinter them as dormant plants to grow again next year.
13. Berries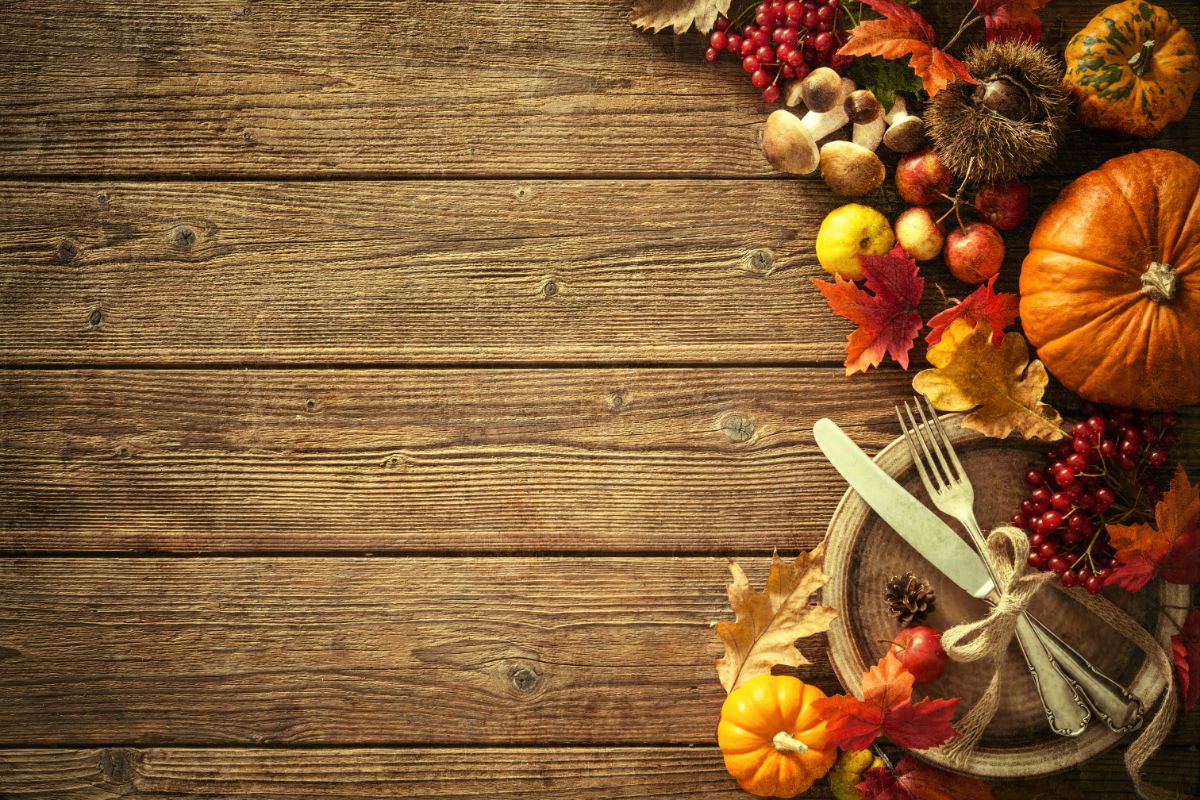 Many of our most famous edible berries, like strawberries and blueberries, are long gone by the time fall arrives. But if you scout the landscape around you, you can often find colorful berries to forage in the wild. These berries can be used as accents in flower vases, and like rosehips, placing a single berry stem in a vase can lend a surprisingly dramatic look to your table.
If you don't want to keep berries in vases, you can also use sprigs of berries as napkin accents or to adorn door wreaths and mantel displays. Keep in mind that some berries are toxic, so they may not be the best choice to use indoors if you have small children or pets running around. Also, some berries, like bittersweet, grow into invasive plants, and you'll need to be careful when foraging to avoid scattering them around.
14. Ornamental grasses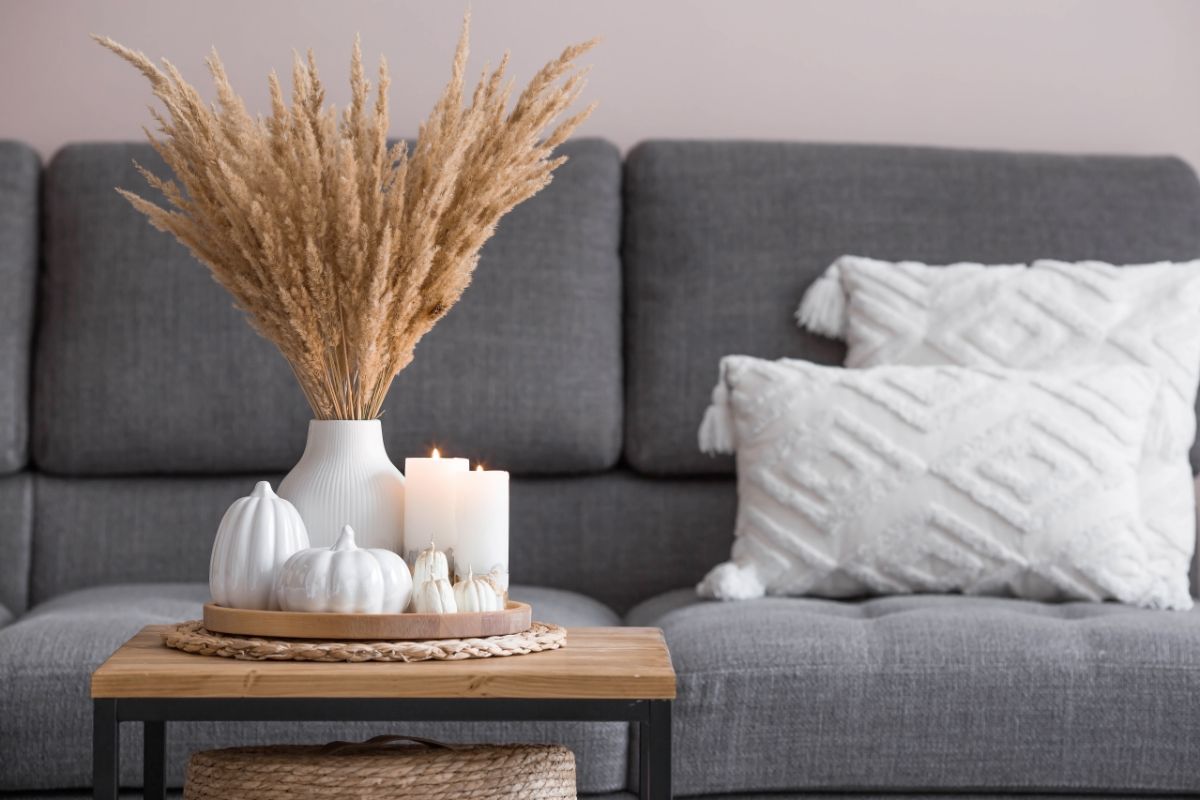 Ornamental grasses are commonly grown in gardens due to their highly architectural look and low maintenance needs. Many grasses retain their color and showy seedheads during the fall and winter months, which can add extra interest to garden beds when few other plants are growing. Plus, ornamental grasses provide protein-packed seeds for birds, and their tight clusters of slender leaves act as natural shelters for birds, insects, and other wildlife when the winter winds are blowing!
As useful as ornamental grasses are in the garden, these plants also make striking additions to tablescapes in autumn. Like sorghum and amaranth, ornamental grasses can be used as bouquet accents, or they can be scatted over the center of tables or tucked in around your mantel. Wreaths made of ornamental grasses have a particularly autumnal look, especially if you add in some fall flowers and autumn leaves as well!
15. Hydrangeas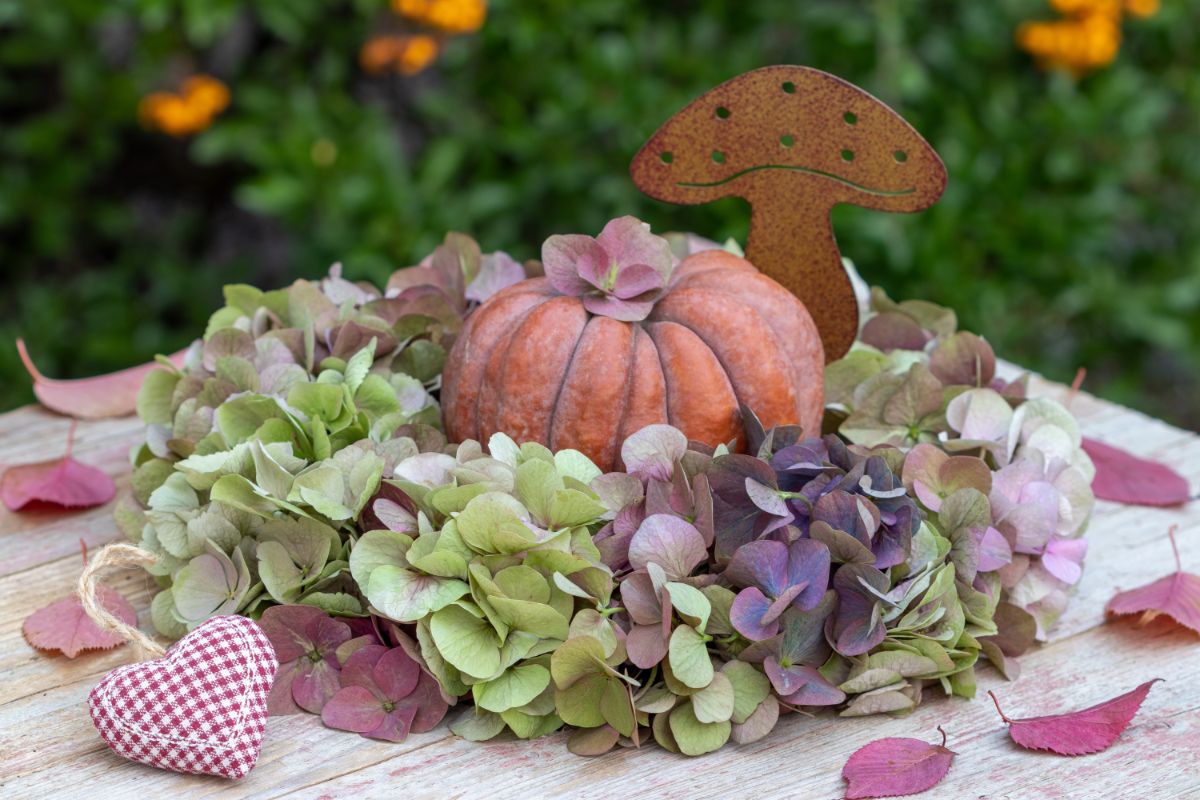 Hydrangeas are quite hardy plants, and many hydrangeas will keep their dried flower heads all winter long. This can spice up the look of barren gardens in winter, and hydrangea plants also offer shelter to wildlife. But if you're looking for natural, foraged items for your holiday table, you may want to snip off a few late-season hydrangea blooms and use them as decorations.
Dried or fresh, hydrangeas add a classic look to tablescapes. Flowers can be added to vases or heaped into bowls, or you can use small sprigs of hydrangea blooms to accentuate napkin rings. When fresh, hydrangeas come in many different colors, but in fall, many hydrangea blooms take on a rosy red appearance that has a lot of autumn charm.
Frequently asked questions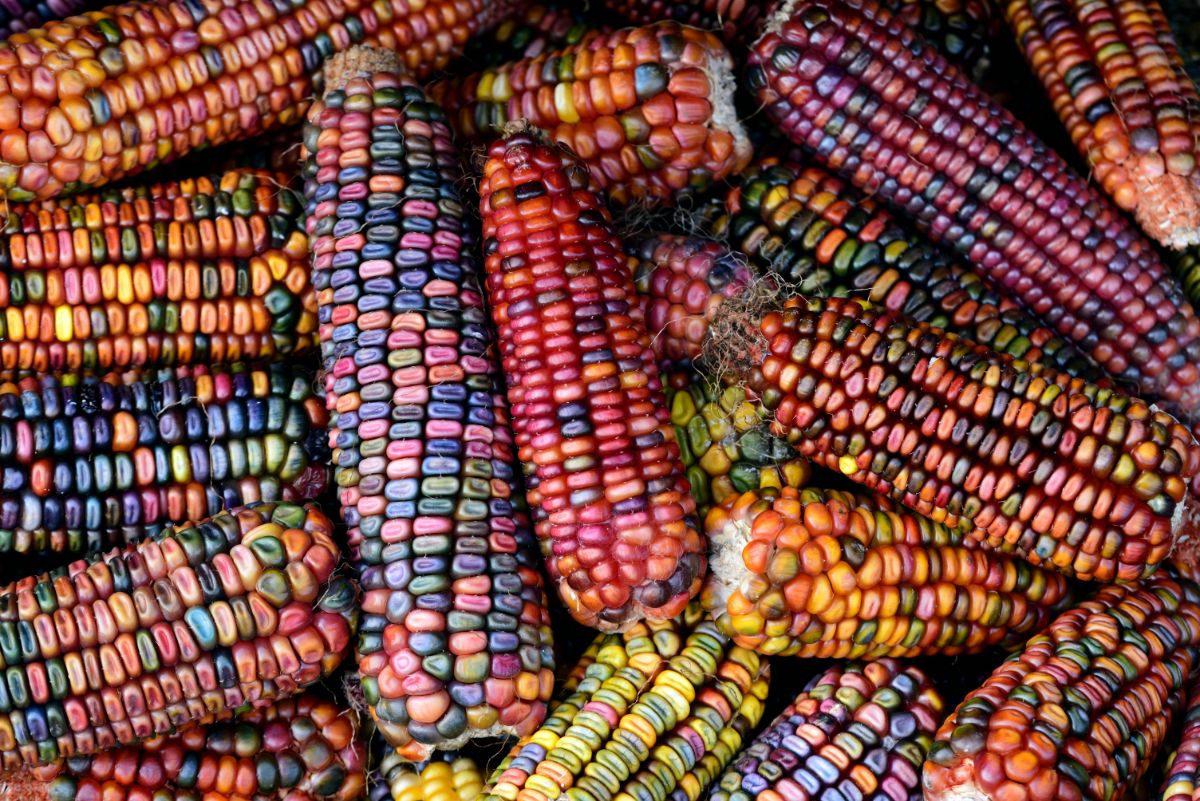 What are traditional Thanksgiving decorations?
Pumpkins, gourds, and mums are traditional decorations around Thanksgiving, but edible foods can also be used as natural décor elements. While they won't last as long as some other decorative plants, grapes, figs, pears, and quince are also often used to add extra color to Thanksgiving Day table spreads.
What are traditional Thanksgiving colors?
Autumn colors are traditionally associated with Thanksgiving. So, if you're trying to make a festive tablescape design, try to include lots of red, gold, yellow, orange, brown, and perhaps a bit of purple, too!
How to decorate for Thanksgiving cheaply?
Foraging in the wild for your own Thanksgiving décor is the cheapest way to get loads of natural decorations for your holiday table and mantel. However, if you don't live in an area where you feel comfortable foraging, you can also grow many different plants to use as decorative accents around the holidays. Compared to store-bought décor, growing your own plants for natural decorations is super inexpensive, and it can cost just as much as a packet of seeds!
What is the golden rule of foraging?
When it comes to foraging for natural decorations, the golden rule of foraging urges us to take no more than we need. As a general rule of thumb, harvest only 1/10 of the plant material you see. That way, birds and other wildlife will still have plenty of berries to eat and grasses and other plants to use as natural shelter.
What type of corn is used for decoration?
Ornamental corn, also known as flint corn, calico corn, or Indian corn, is the corn variety that's typically used for drying and holiday displays. There are many colorful options to choose from, including 'Autumn Explosion,' 'Gold Splendor,' 'Cascade Ruby-Gold Flint' and 'Blue Mountain.'
Are all decorative gourds edible?
Decorative gourds are technically edible, but that doesn't mean you'll want to eat them. Compared to pumpkins and winter squash, which are grown especially for eating, decorative gourds are tough, they don't have much flesh, and they are generally not as sweet or as flavorful as squash and pumpkins.
Summary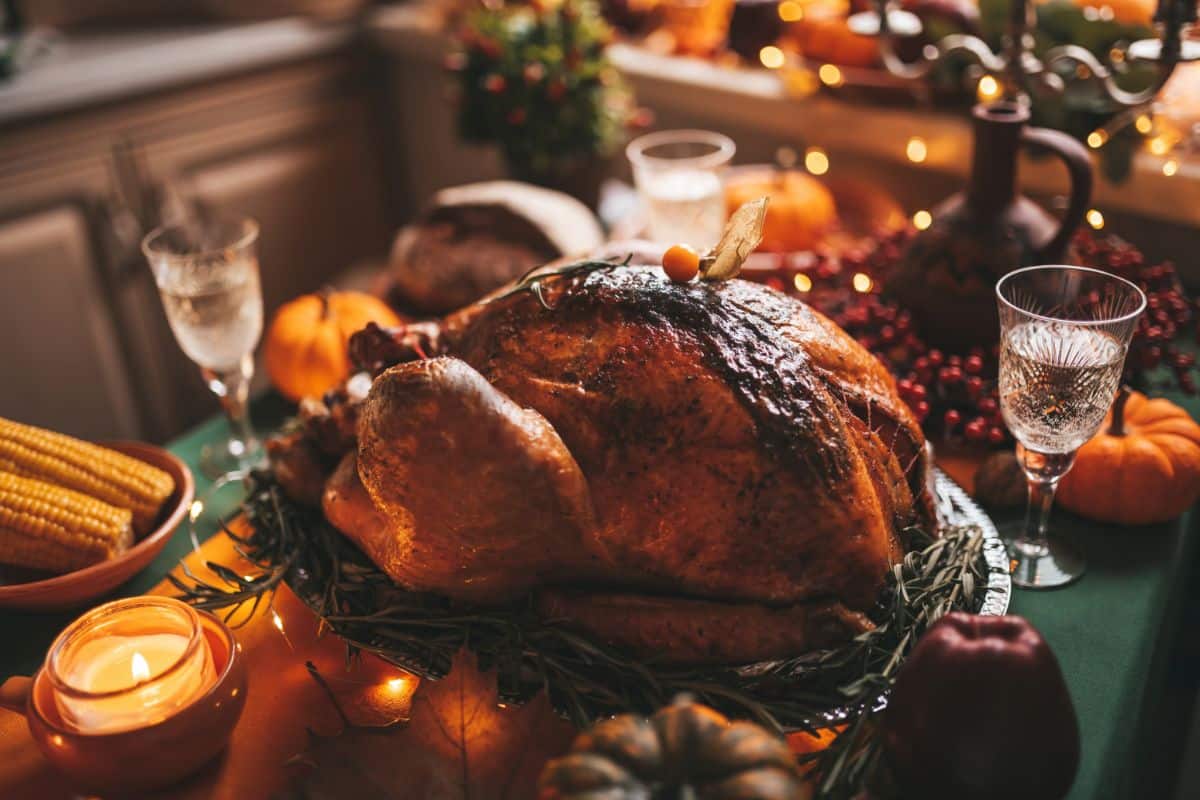 Throughout the year, nature treats us with her abundance, showering us with plump fruit and luscious veggies for our tables and flowers for our bouquets and vases. But there's even more to celebrate during the autumn harvest season. And what better way to celebrate than with natural, seasonal décor foraged from the wild or from our gardens!
From piles of edible pumpkins to bundles of late-season flowers, there are so many ways to decorate your harvest table. So bring out the pumpkin pie and preheat that oven. With natural decorations on hand and your family and friends gathered together, the harvest season will be more festive than ever!
For more cool weather crafting ideas, check out our list of 15 fun DIY gardening projects to try this winter season!