When the snow is falling outside, there's not much you can do in your garden. But winter is the perfect time to get ahead of the growing season by prepping for the coming spring. And if you like crafting, the winter months are also an ideal time to get creative and try out some new indoor projects.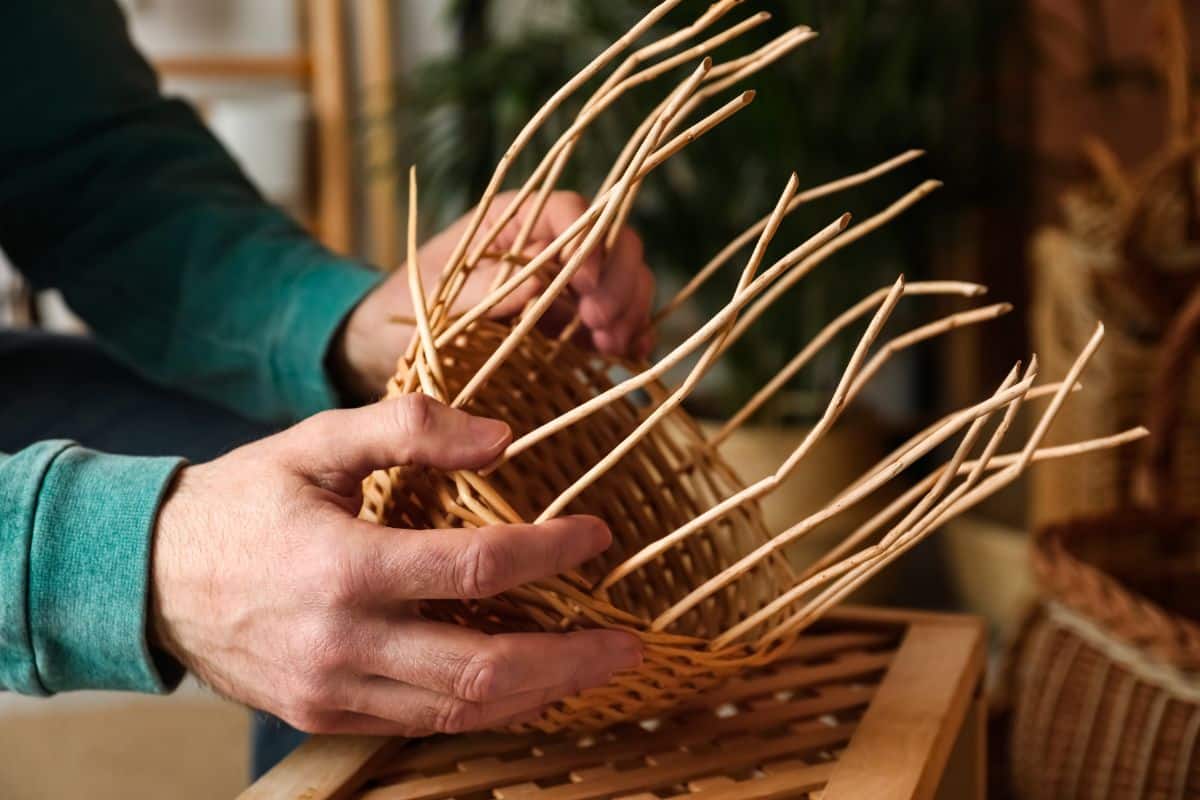 If you like gardening and houseplants, you'll love the adorable and easy crafts in this guide. The projects below were all specially chosen for garden enthusiasts and involve plants, herbs, and all things green and growing!
Jump to:
15 fun DIY gardening crafts and projects to do indoors this winter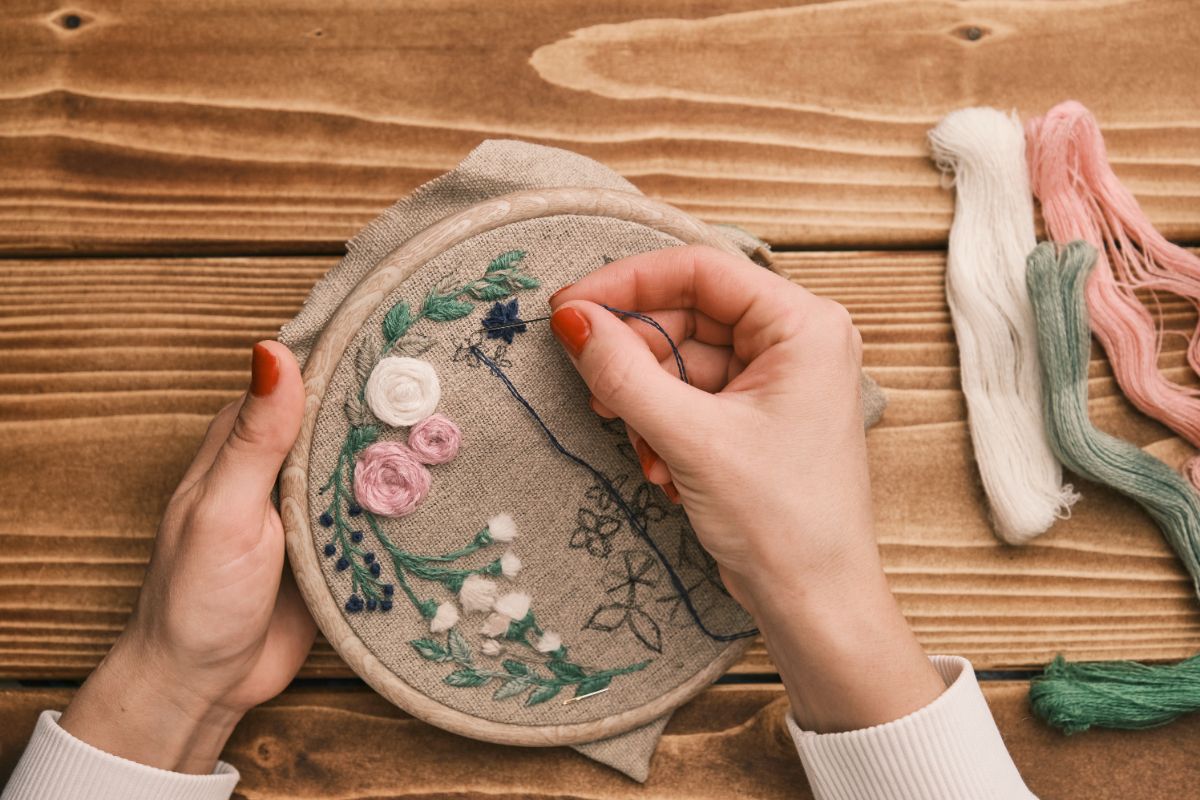 From easy projects like simmer pots to more involved how-tos, such as basket weaving and embroidery, there are so many plant and garden-related projects to try this winter. We hope you'll find some inspiring crafts in the list below that you can enjoy while staying nice and cozy indoors this winter!
1. Weave a gardening basket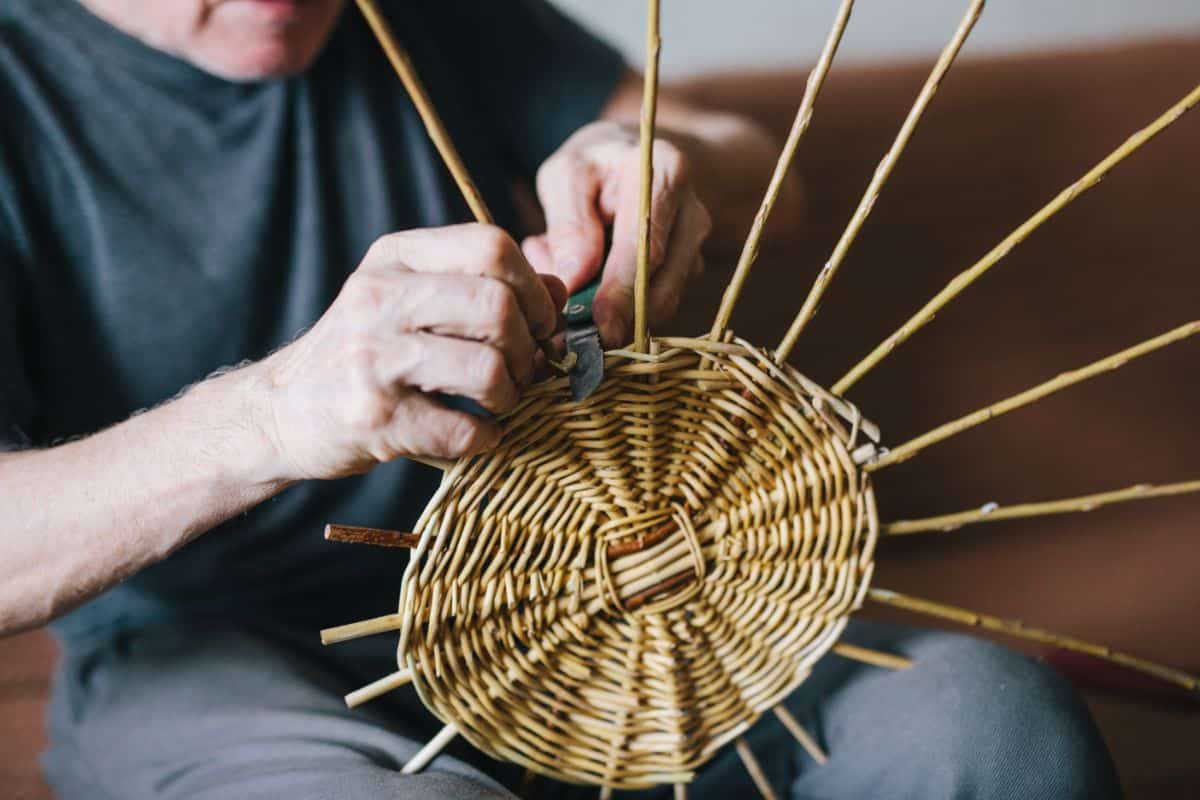 There's so much charm that comes with gathering homegrown herbs, veggies, and fresh eggs from your chicken coop in a natural woven basket. But while you can purchase premade baskets, they are no match to homemade ones! Homemade baskets can be made to your size and shape specifications, and you can also weave in particular colors, decorative beads, and more.
Basket-making kits are available for purchase online, and you can choose between fun designs, like melon baskets and herb baskets. If you're feeling very crafty, you can even make baskets from scratch using foraged fibers and branches. Plants like kudzu, grapevine, wisteria, and willow are all ideal for basket weaving.
2. Construct a cold frame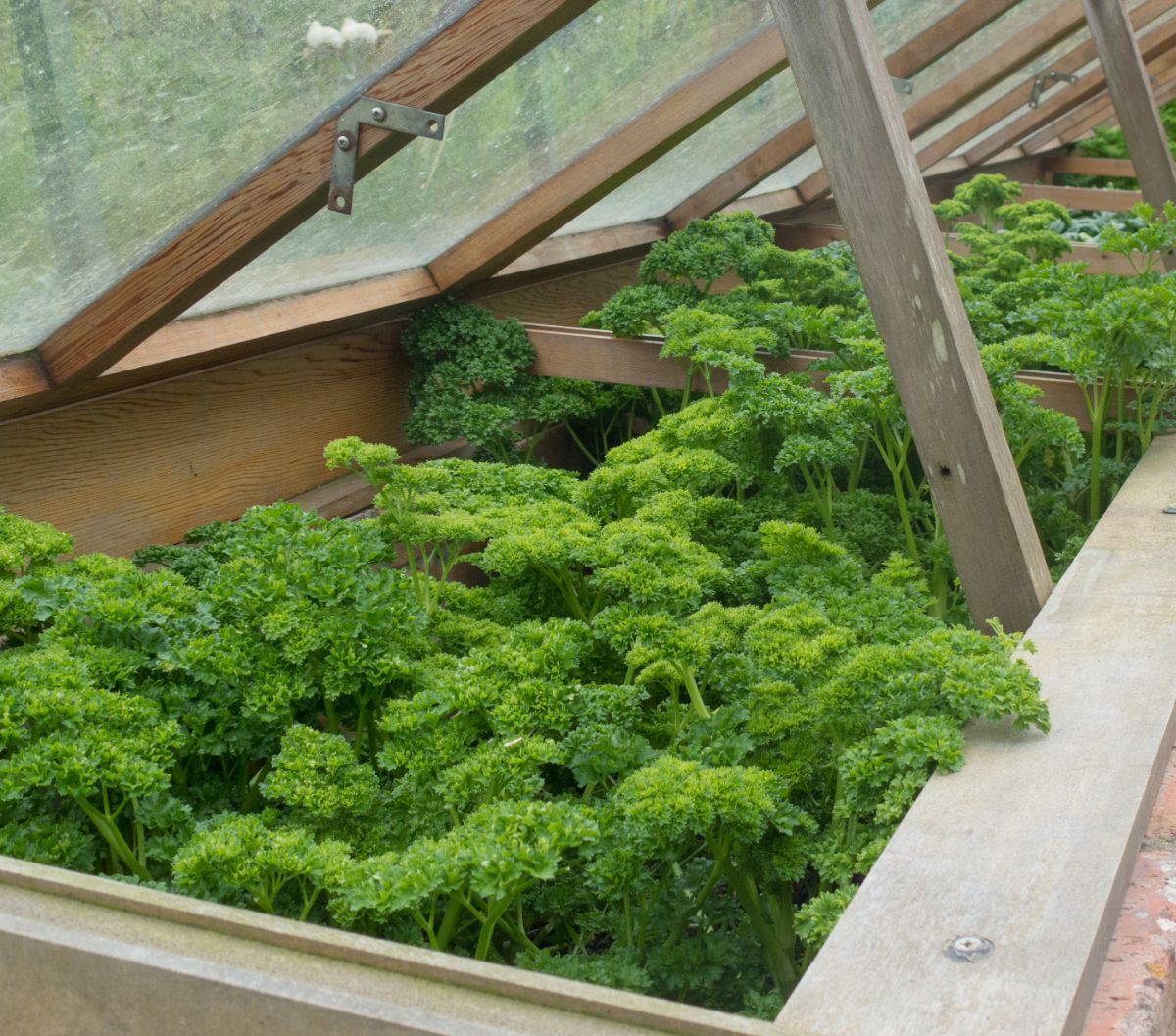 Many gardeners get a bit stir-crazy come mid-winter as they become impatient to get back to work in their gardens. If you have a grow tunnel or greenhouse, you can usually start growing a bit earlier in spring, thanks to the protected environment. Another good option for season extension are cold frames, which can easily be made at home.
Cold frames are essentially protected boxes that are covered with glass tops or similarly transparent materials. They allow light to penetrate to the plants within but shield plants from the worst of winter weather. You can make your own cold frames using upcycled materials like wood scraps and old window frames that you can salvage from websites like Facebook Marketplace and Craigslist.
3. Build a potting bench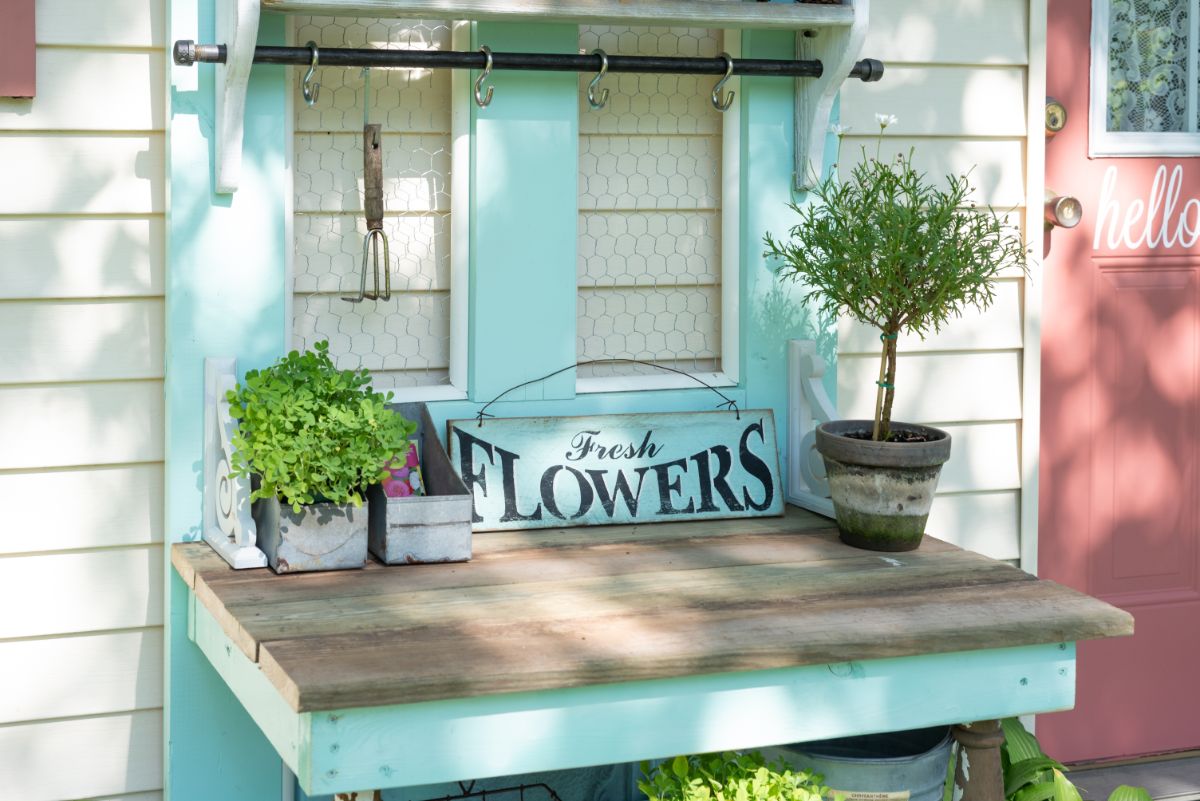 Whether indoors in your greenhouse or out on your back patio, potting benches can be incredibly useful for gardeners. Not only do they provide you with a space for potting and other garden-related activities, but they also offer plenty of storage for your must-have garden tools.
Although you can purchase potting benches online, it's so much more satisfying to build your own. You can make potting benches out of upcycled materials, like wooden pallets, or buy cedar boards to make a truly weather-resistant bench. Different designs can be easily found online; however, this DIY wooden pallet potting bench is very beginner friendly and will be easy on your budget too!
4. Embroider your linens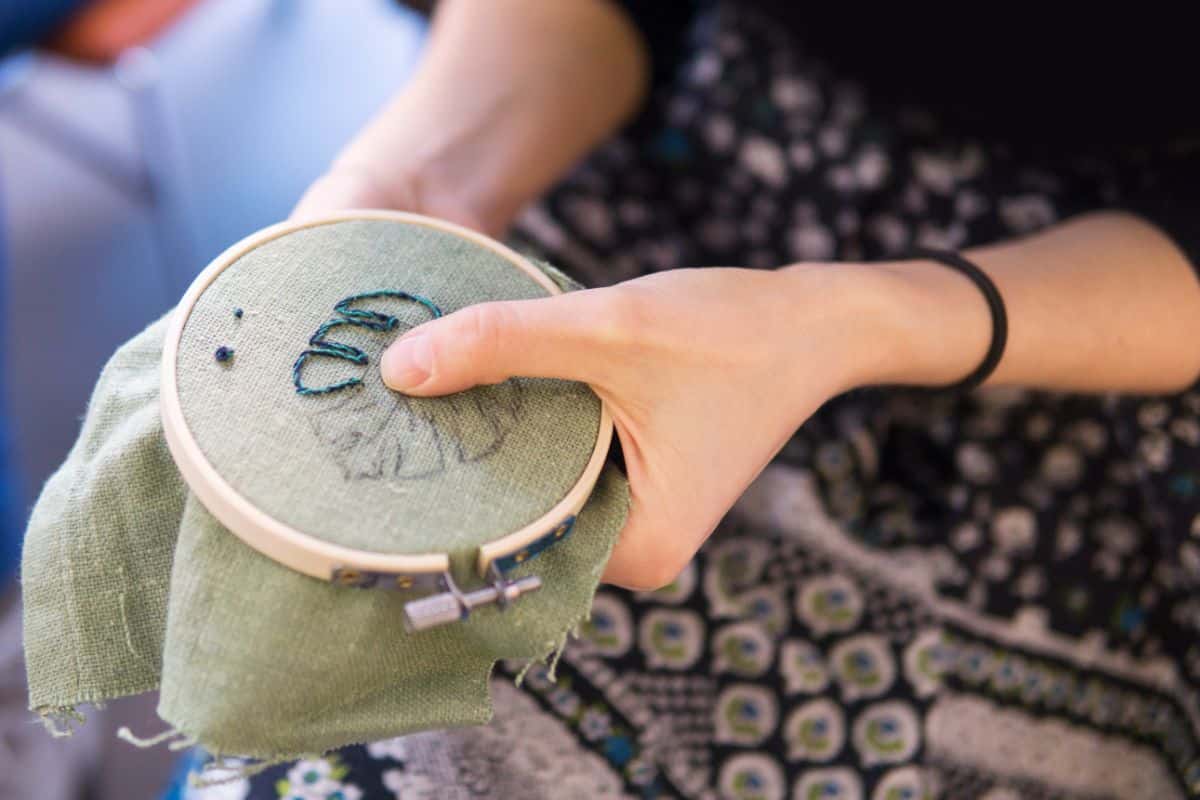 Embroidery can be a very soothing craft to do when the fire is blazing, and the snow is falling outside. But you can make this craft a celebration of your garden by picking plant-related images to embroider. From gardening aprons to dish towels for drying off your fresh garden produce, there are so many textiles that you can embroider with plant designs.
If you love houseplants, you can try your hand at embroidering images of monstera and other potted plant favorites. Or, if you prefer herbs, a set of hand-embroidered tea towels featuring your favorite plants may be just what you're looking for. And while you can certainly use premade templates, you can also freehand your own embroidery with an embroidery hoop and a bit of colored floss.
5. Sew a gathering apron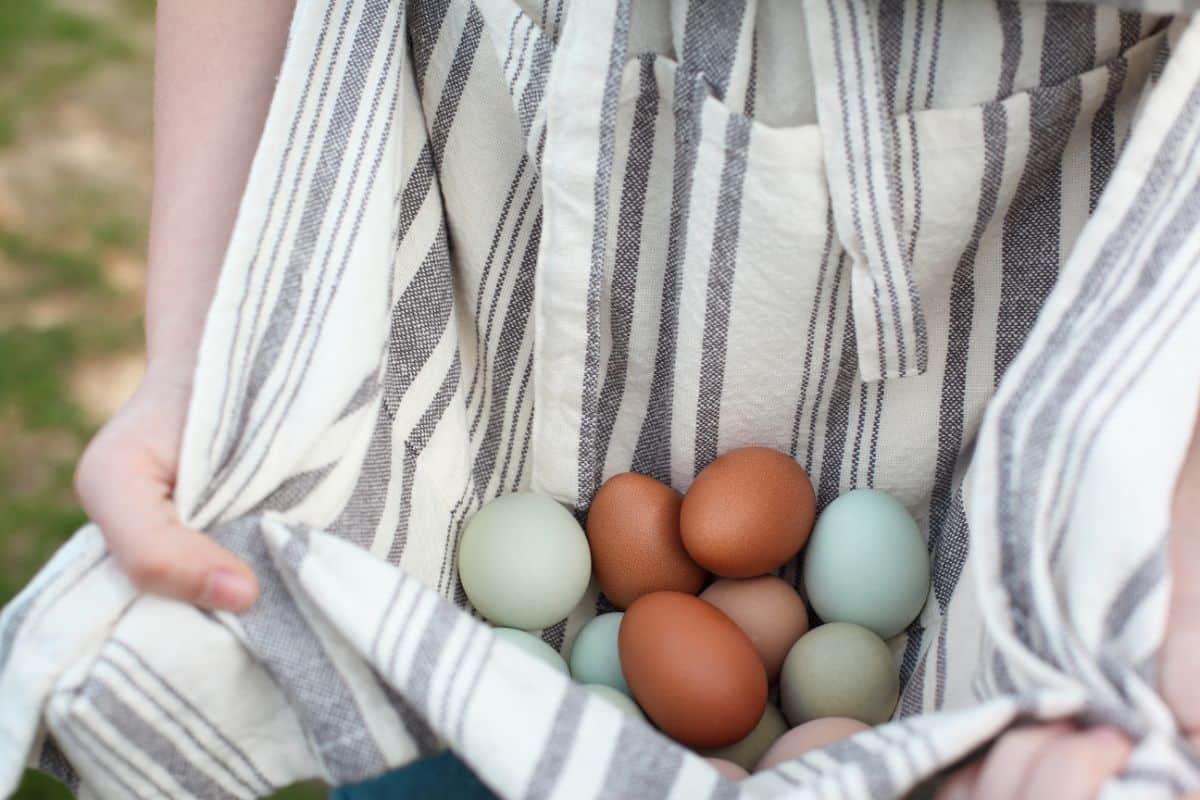 When your cucumber and tomato harvest starts coming in, you may find yourself overwhelmed with fresh veggies. If you're in a rush, you'll probably end up gathering your produce up in the bottom of your shirt or struggling to balance all that wealth in the crook of your arm. But if you're prepared with a harvest apron, picking your veggies will be so much easier!
There are a number of different harvest apron designs online that you can browse through, but you'll want to search for aprons that have elastic or ties to keep your produce secure. This helpful tutorial will walk you through a basic design that's just right for home gardeners. As a bonus, these aprons make collecting fresh eggs from backyard chicken coops a breeze as well!
6. Try out soapmaking with herbs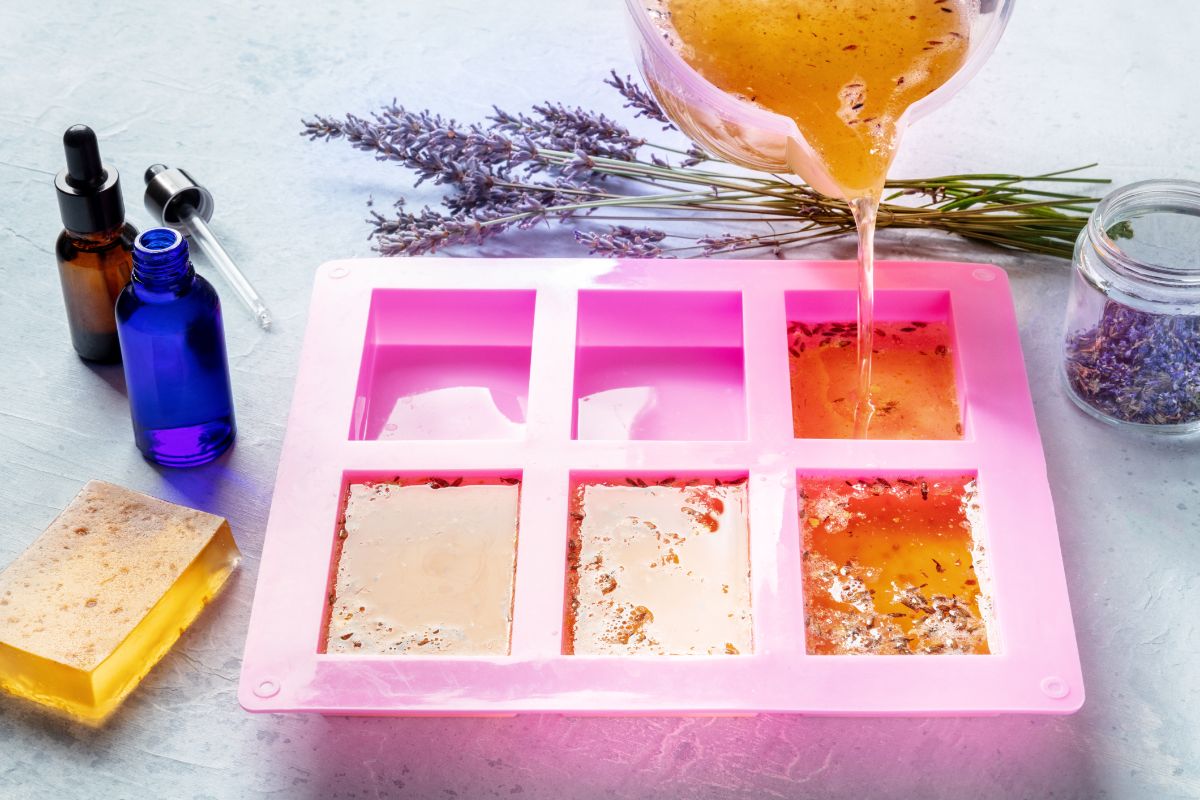 If you love the fresh smell of rosemary, lavender, chamomile, and other herbs, you can keep your garden's bounty going well into winter by creating homemade bath products. And one of the easiest and most satisfying products to make is homemade soap. Depending on your skill level, you can create soap from scratch or make a simple soap with melt-and-pour soap bases.
Depending on your tastes, there are many different soap bases to choose from, including goat milk, glycerin, and shea butter. You can also mix it up with lots of different herbs from your garden, or you can purchase herbs in bulk online. And don't forget to pick up some adorable soap molds while you're at it!
7. Make a solitary bee house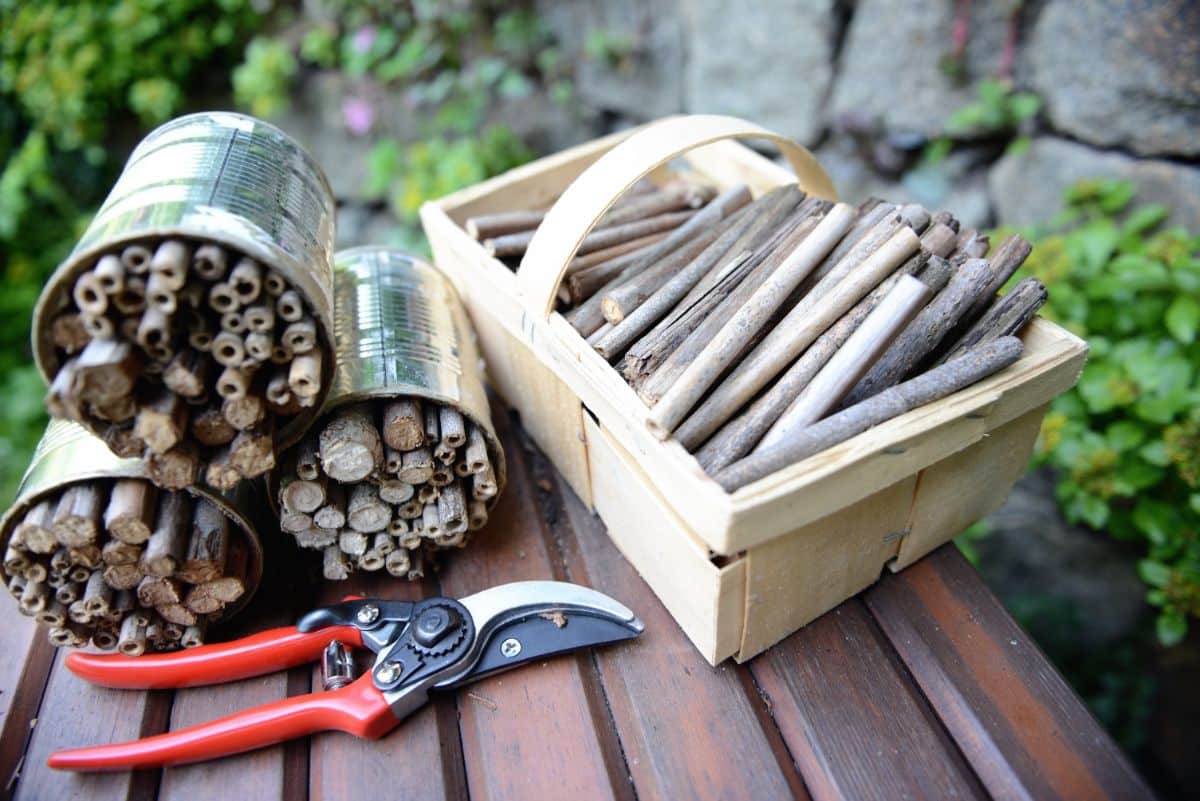 While honeybees are the most well-known bee species, most of the bees that frequent our backyards are actually solitary native bees, like carpenter bees and bumble bees. These bees don't build hives, but rather they burrow in the ground, leaf litter or small crevices in plants and trees. Making all those mini homes can be exhausting on tiny critters, so why not help them out a bit by building them a home of their own?
Solitary bee houses or "hotels" can be constructed out of natural items like hollow reeds and plant stems, or you can drill holes in a block of untreated wood with a power drill. How elaborate or simple you'd like to make your bee hotel is really up to you, but there are a number of adorable designs that you can find online. Many gardeners choose to paint the exterior of their bee hotels blue or purple which are some of the most attractive hues for foraging bees.
8. Design a fairy garden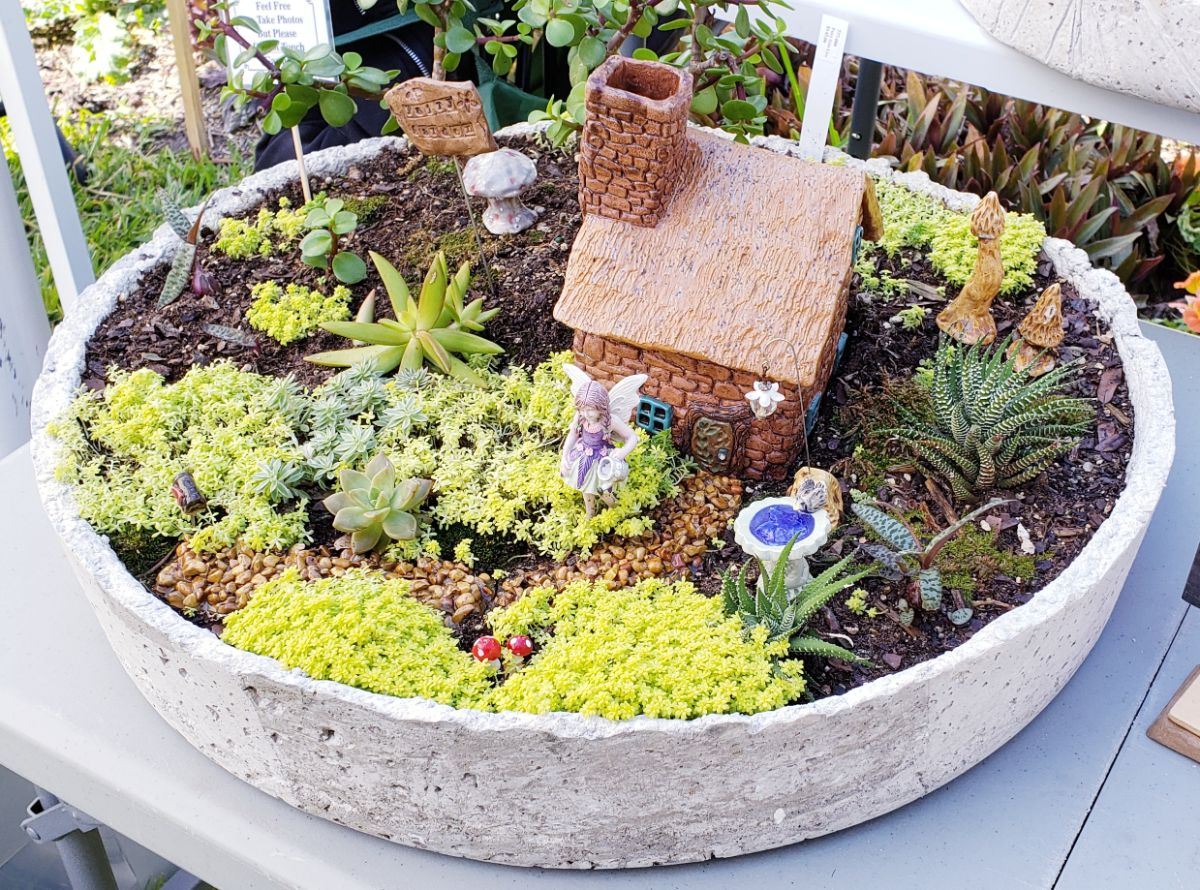 When you're stuck indoors on a snowy day, it can be difficult to keep young children occupied. But if you have the materials to create your own DIY fairy home, little ones will be delighted with the opportunity to explore their creativity and make a truly magical mini garden. For details on how to make your own child-friendly fairy garden, check out our guide here.
Any houseplants that stay small are well-suited for fairy gardens. Some good choices include creeping figs, jades, polka dot plants, and mini African violets. You may also be able to forage some plants in the wild too, such as mosses and wintergreen (just be sure to follow local guidelines for harvesting and don't harvest any protected species!)
9. Give macrame a go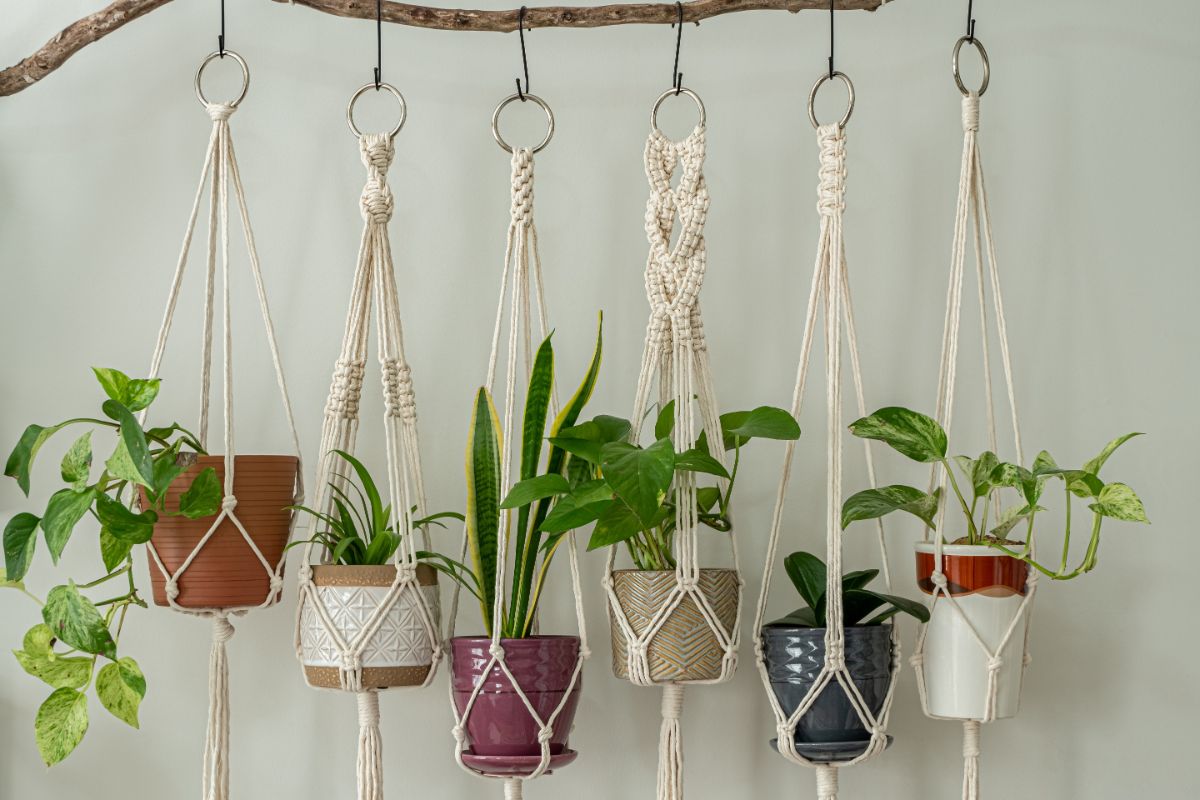 Macrame plant hangers were all the rage several decades ago, but as fashions are always changing, these classic crafts have become very popular again! Perfect for hanging fragile or vining houseplant specimens, like pothos or spider plants, macrame plant hangers can be made in a range of colors, and you can even add beads and other details for extra flair.
A basic macrame plant hanger just needs some cord to create, but you can embellish yours with other details like golden hoops and other fun shapes. This helpful video will walk you through the steps to make your first macrame plant holder.
10. Create a platform bird feeder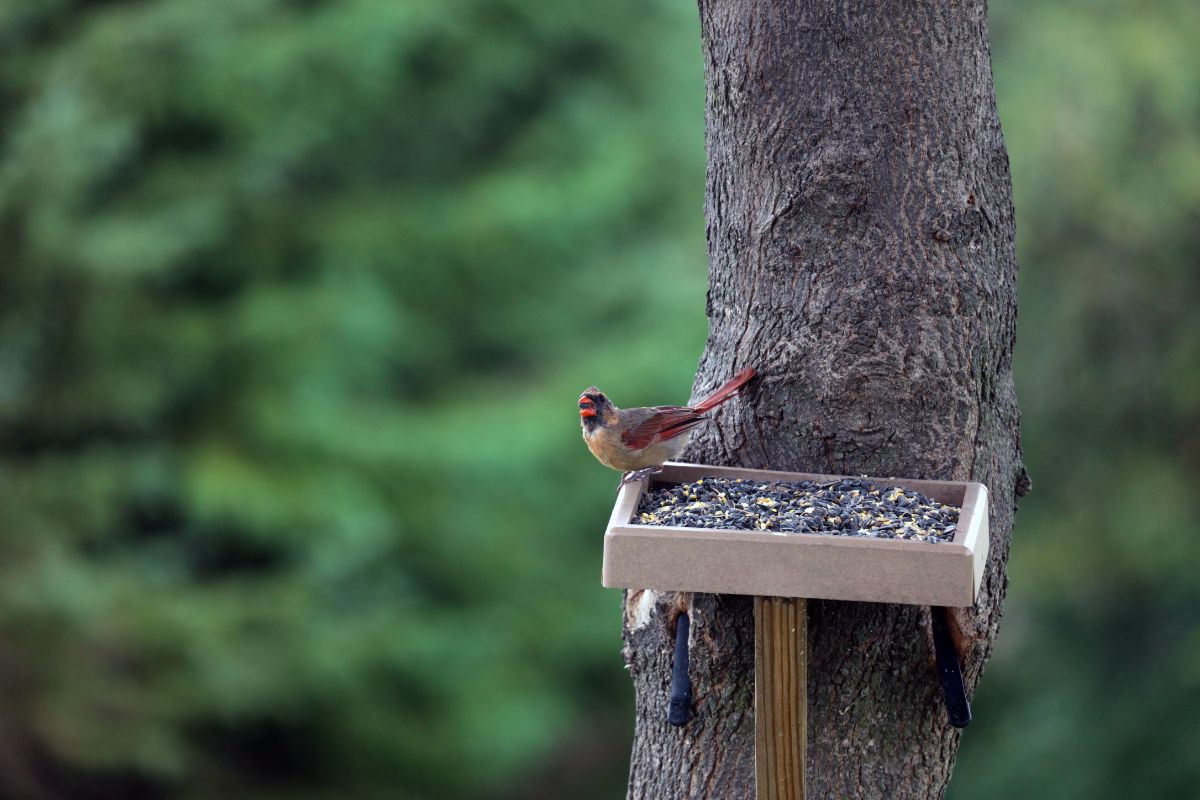 Food can be scarce for birds and other wildlife during winter, as plants aren't actively producing fruit, and much of the natural world is covered by a thick layer of ice and snow. Keeping your bird feeders full at this time of the year is extra important because birds often rely on seeds and nuts to get them through the harshest part of the year.
What bird feeders you choose to keep will depend on your space and the types of birds in your area; however, one of the most versatile feeders you can use are platform feeders. Perfect for doves and other ground-dwelling birds, you can build these simple feeders by making a frame out of wood scraps and stapling on some wire mesh to the base. For a more elaborate build, check out this DIY platform feeder tutorial here.
11. Craft your own wreath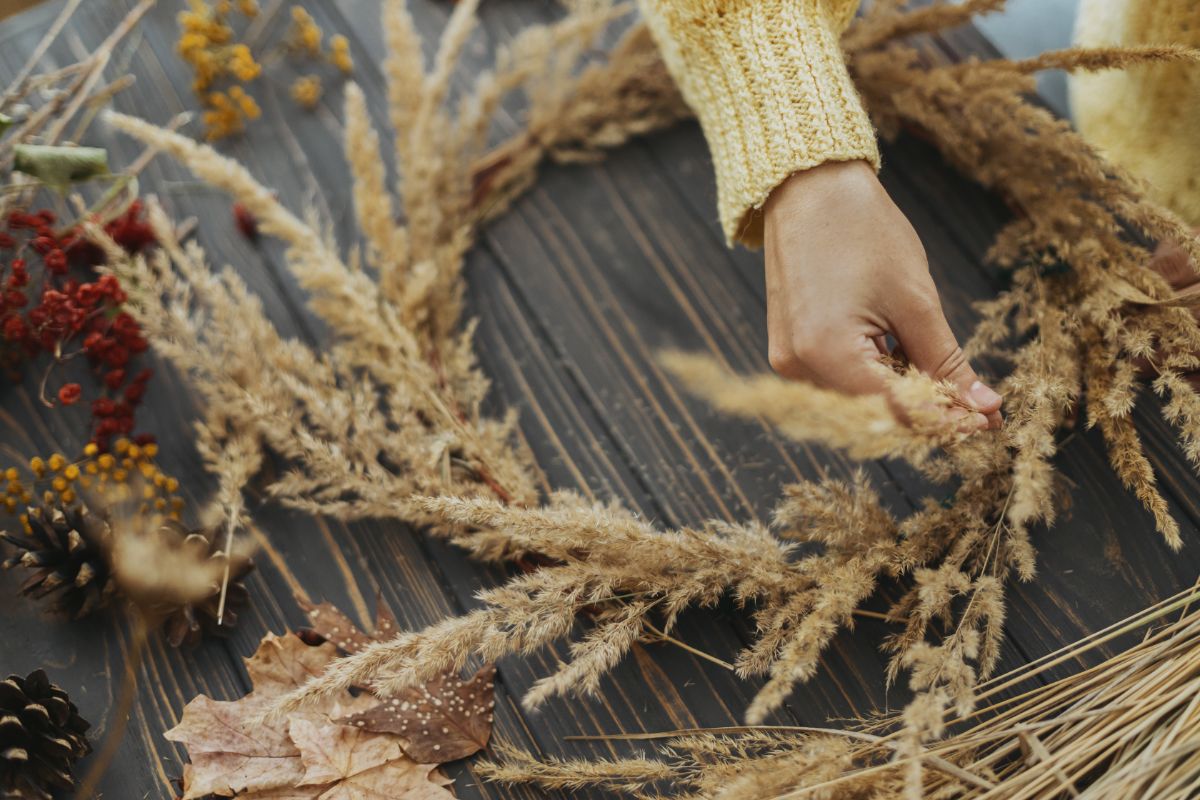 Wreathmaking tends to be most popular around the holidays, but you can create wreaths throughout the year with foraged materials from the forest or dried plants grown in your garden beds. Depending on your style, you can make a number of different wreaths to swap out throughout the year. Or you can make a single wreath base with grapevine or other vining plants and then redecorate it seasonally with an assortment of berries, flowers, evergreen branches, and more.
Storebought wreath frames are common, but you can make your own with vines or straw. Any plant that you can use for making dried floral displays will work well for homemade wreaths, with some popular options being poppies, Craspedia, and statice. To help inspire you, this video will walk you through the fundamentals of wreath design.
12. Heat up a simmer pot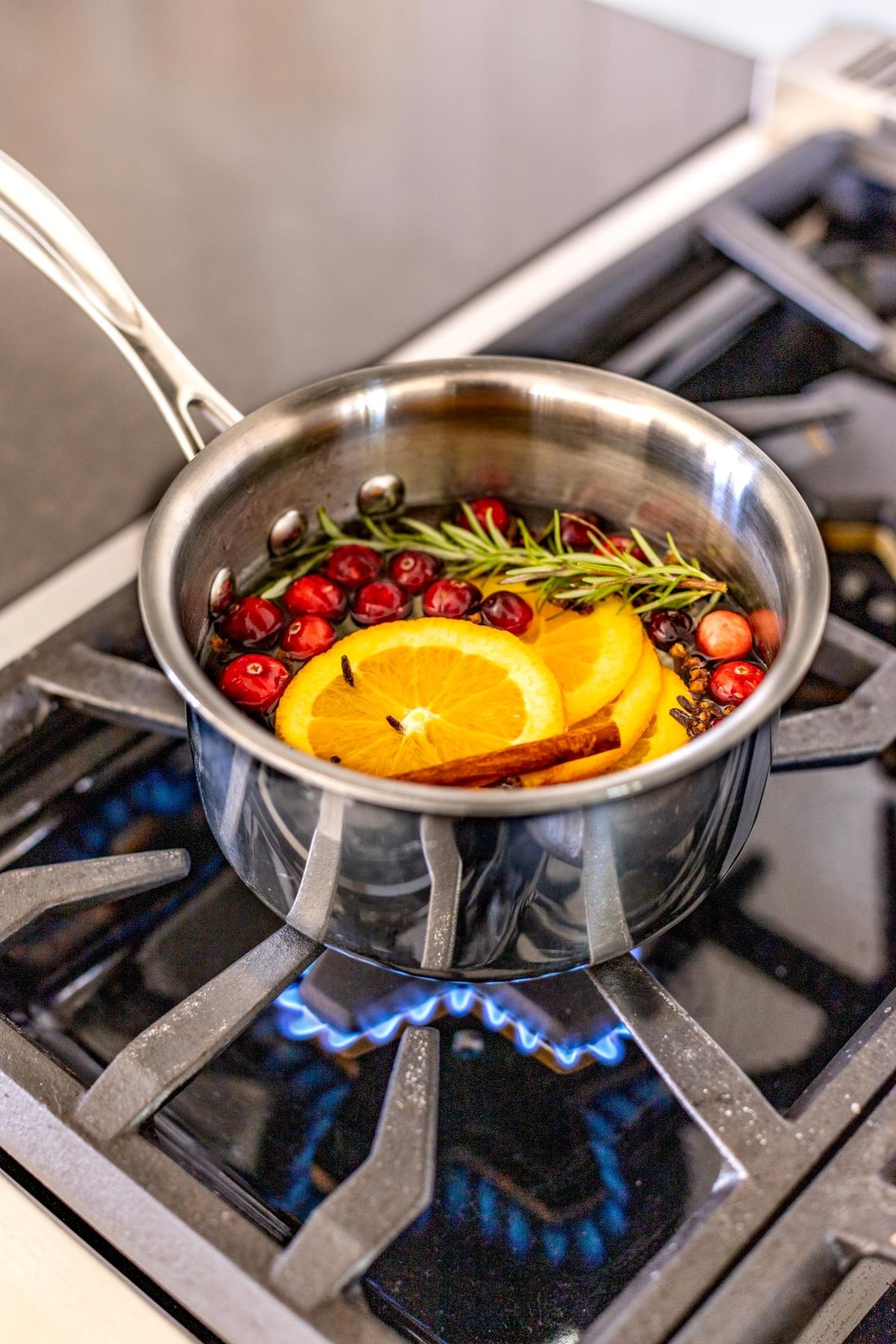 Candles can pose fire hazards, and scented sprays, plug-ins, and incense can be a nuisance to keep if you have allergies or other respiratory issues. But if you still want to enjoy the luscious scents of herbs and spices, simmer pots may be just the solution you've been looking for.
Simmer pots are filled with your favorite herbs, spices, and other food items – like lemons, cinnamon sticks, and cranberries – and then they're allowed to cook at a very low simmer on your stove. As the water warms up, it gently releases your favorite fragrances into your home, but without all of the heavy, synthetic fragrances of store-bought items. For some delicious-smelling simmer pot recipes, check out this guide.
Note: If you have cats and other pets in your home, it's a good idea to avoid using essential oils in your simmer pot, as these can be toxic to felines. And, of course for safety, never leave a heated simmer pot unattended.
13. Relax with a herbal bath bomb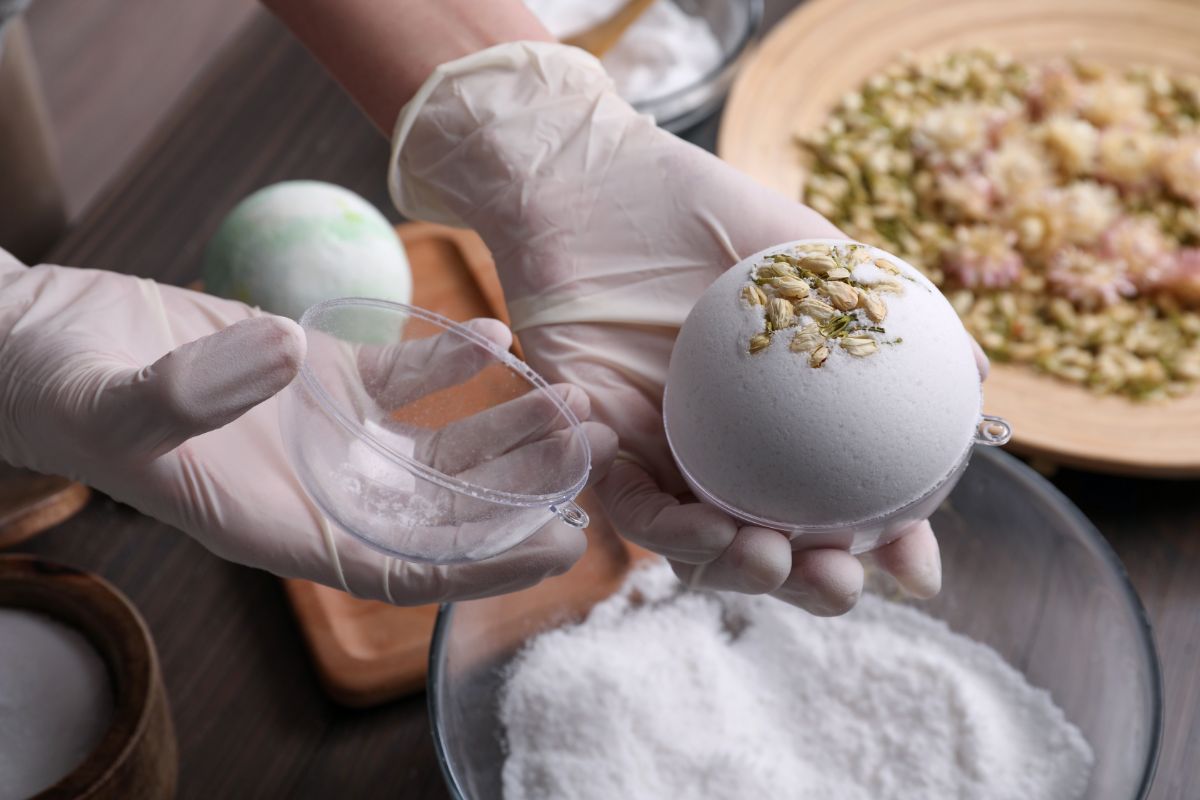 Dropping a bath bomb into a hot bath after a hard day's work can be a wonderful way to unwind. But if you love using bath bombs and buy them often, they can get quite expensive fast! What's more, store-bought bath bombs may use synthetic fragrances and other materials that you may not want in your home.
Creating your own bath bombs with herbs grown in your garden is a good option. Not only are these crafts fun and easy to make, but if you make your own, you can leave out all of the unneeded ingredients and just focus on the sweetest-smelling herbs and other soothing ingredients. All you need to make your own bath bombs is citric acid, baking soda, Epsom salt, dried herbs, cornstarch, coconut oil, and a mold or two!
14. Stitch an oil cloth kneeling pad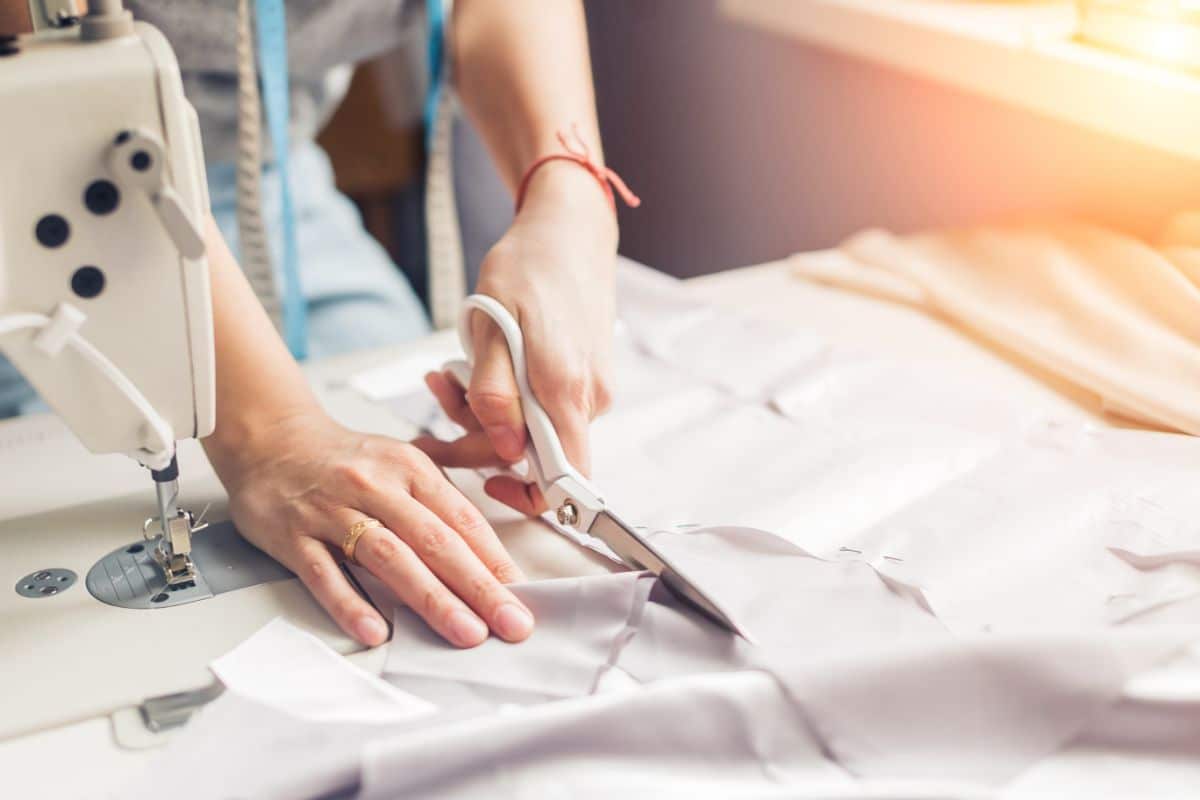 Gardening can be hard on your knees, especially when you're weeding and planting bulbs. Using a gardening kneeling pad can help protect your knees from sticks and pebbles and give you a bit of added cushioning too. However, store-bought kneeling pads are most often made of nonbiodegradable foam, which isn't good for the environment.
Creating your own DIY garden kneeling pad will give you greater flexibility when it comes to choosing your materials, and you can create a pad that matches your tastes and aesthetics. Just opt for an oilcloth to make sure your pad is nice and water-resistant. After that, simply stuff your pad with old clothes and scrap fabric for an eco-friendly garden pad you'll be sure to use again and again.
15. Upcycle some garden art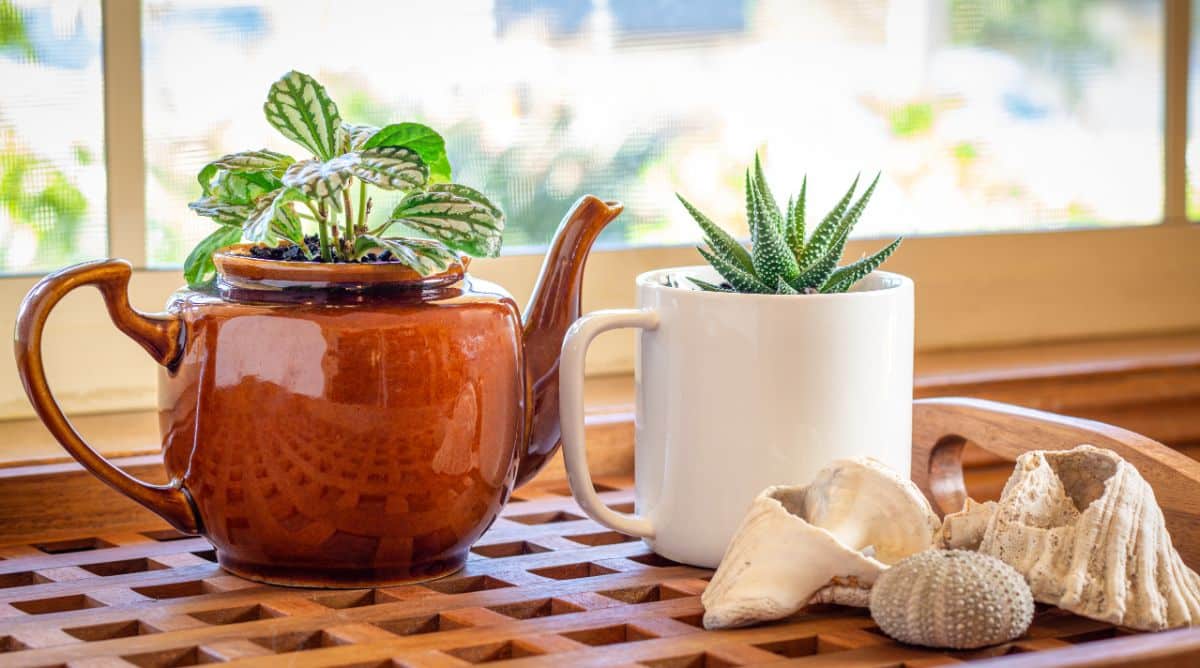 When it comes to upcycling, the world is your oyster! There are just so many different materials to use and so many projects to try it can be difficult to know where to start. But if you're looking for a bit of inspiration, stop by your nearby antique shop or browse through Facebook Marketplace for some materials you think would make fun upcycling projects for garden art and more.
Old windows and doors are favorite picks, which can be upcycled into whimsical planters, DIY arbors, and other projects. Damaged garden tools can be bent to make coat hangers or reworked into garden gates. And if you really want to elevate your garden space, old chandeliers can be given new life as solar fixtures or outdoor candelabras!
Summary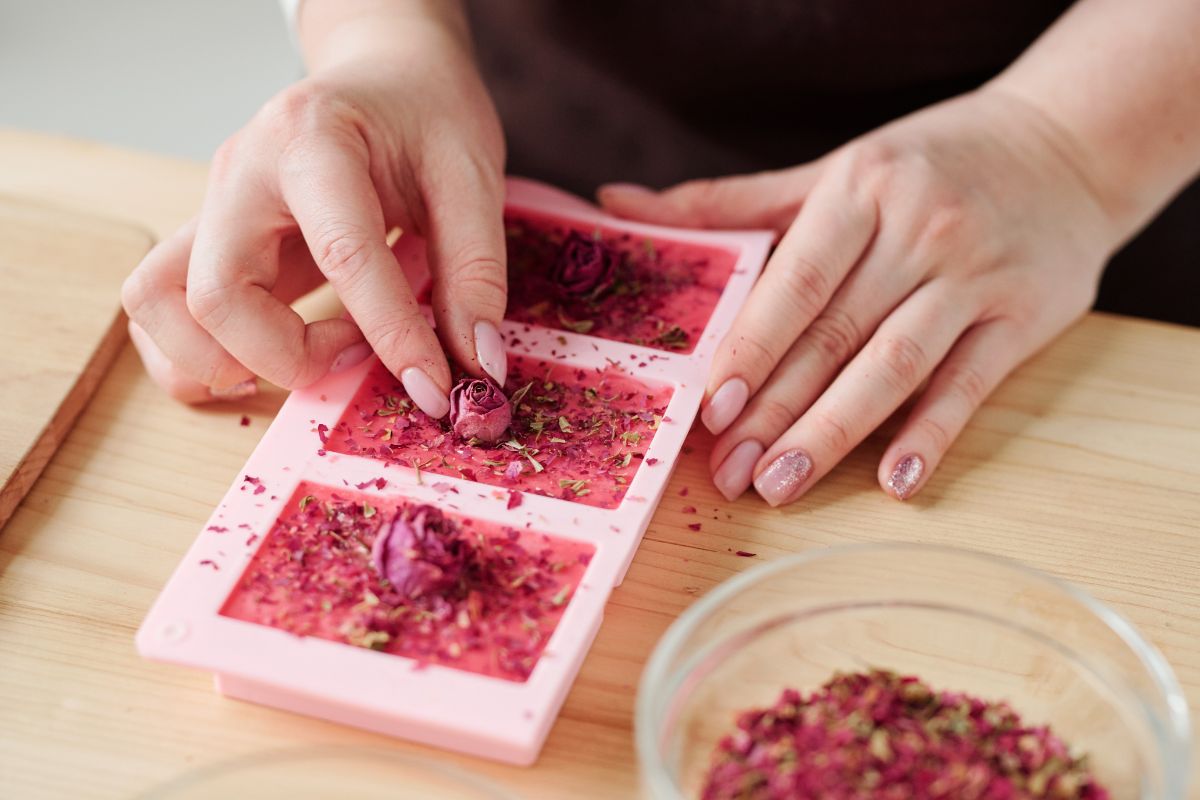 If you find yourself anxious to get back to gardening this winter, finding a good craft project to keep you busy can help. However, if you really want to bust the winter blues and prep for the gardening season ahead, choosing a garden-related craft can be the best choice.
From embroidered flowers to upcycled garden art to homemade bath products with dried herbs, there are so many fun and creative crafts to try you may want to experiment with them all this season. We have some other easy guides to garden crafting here if you want even more inspiration. Happy crafting!