So you love houseplants, but you have pets and want to keep your furry friends safe? You've come to the right spot! In this article, we'll explore the top non-toxic houseplants to keep if you have pets and some growing tips to keep your plants happy and healthy.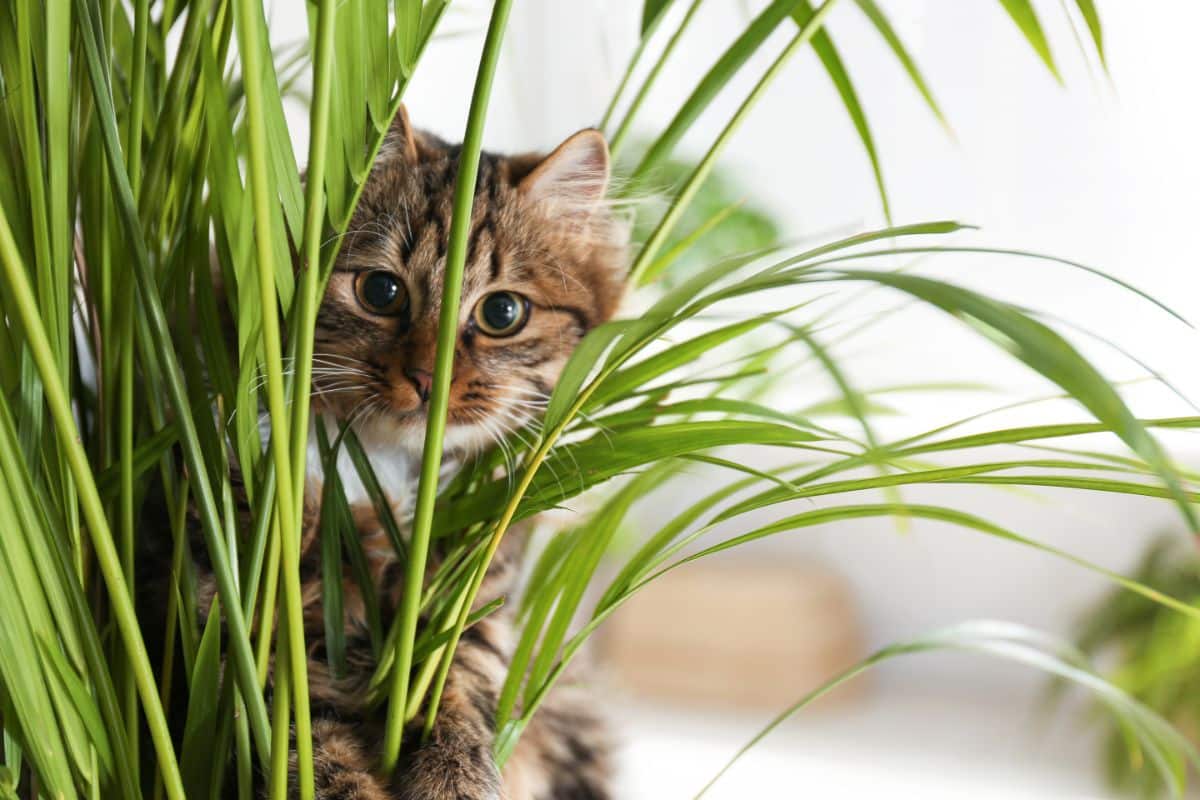 Jump to:
12 best pet-safe houseplants
Here are our top 12 favorite pet-friendly houseplants. These non-toxic plants offer lots of bold color in their leaves and flowers and are beginner-friendly too! What's not to love?
1. Spider plants (Chlorophytum comosum)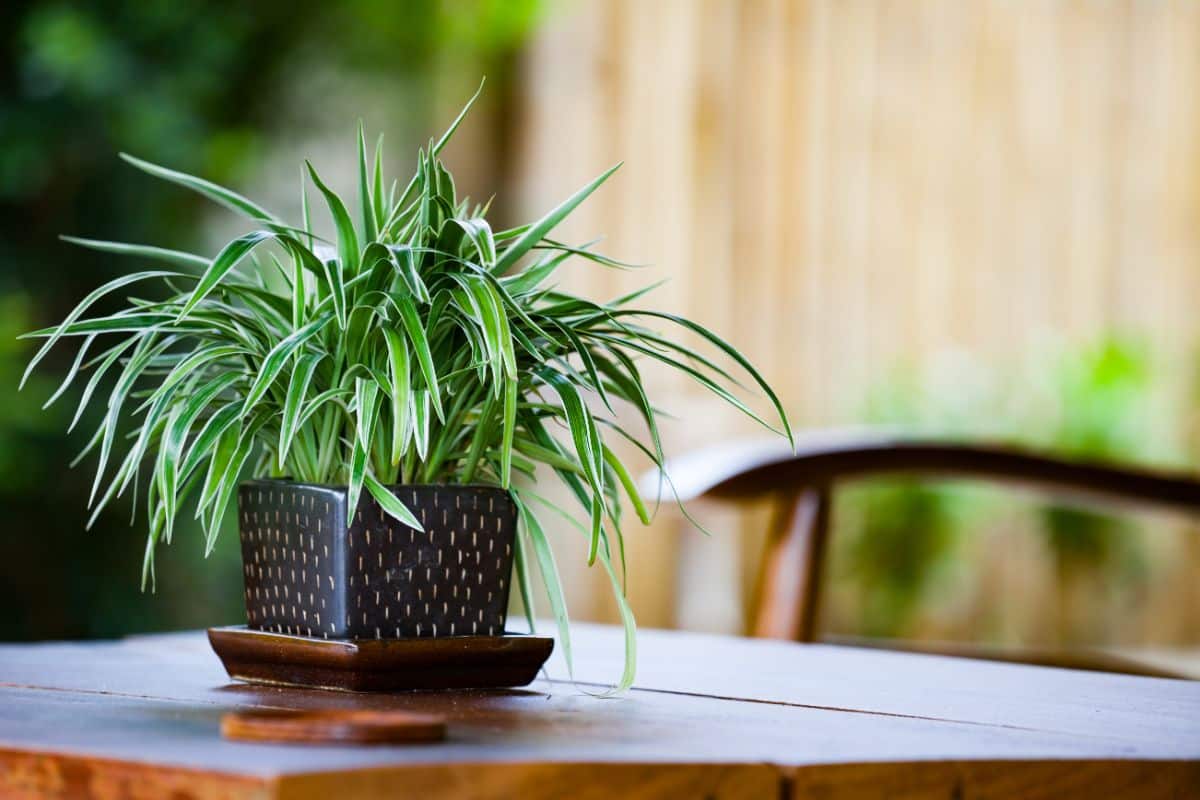 Some of the most popular plants around, spider plants have cascading, grass-like leaves which can be found in either solid green or variegated green and white. Plants grow happily in hanging baskets or in tabletop planters and are great plants for beginners to keep. When properly maintained, spider plants will bloom small white flowers on long stems, which mature into baby spider plants, known as "spiderettes."
While spider plants are pet safe, their grass-like leaves can make them super appealing to pets that love to munch on grass. To keep your plants safe, try growing your spider plants in a hanging basket or spray your plants with a pet deterrent spray.
2. African violets (Saintpaulia spp.)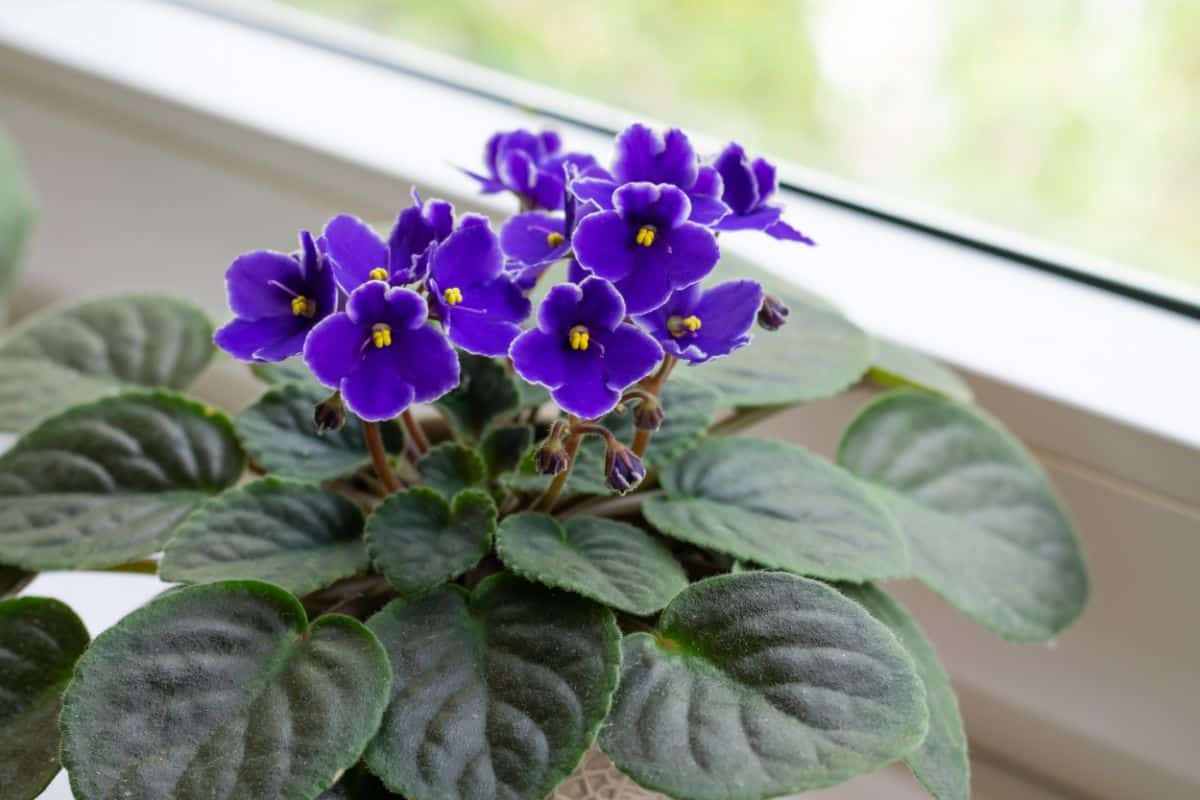 Ever popular African violets are ideal potted plants, known for their small, compact size and low maintenance care requirements. African violet leaves have a soft and fuzzy texture, while flowers come in a range of colors and shapes, including some blooms with frilly margins or bi-colored petals. These happy little plants can bloom for most of the year, with individual flowers lasting up to 3 weeks.
Most keepers know the standard rule that African violet leaves should be kept dry. Water droplets on the leaves can promote issues like leaf spotting and mold. To prevent this, place your plant in a self-watering planter or locate your violet on a saucer and always water from the bottom.
3. Prayer plants (Maranta leuconeura)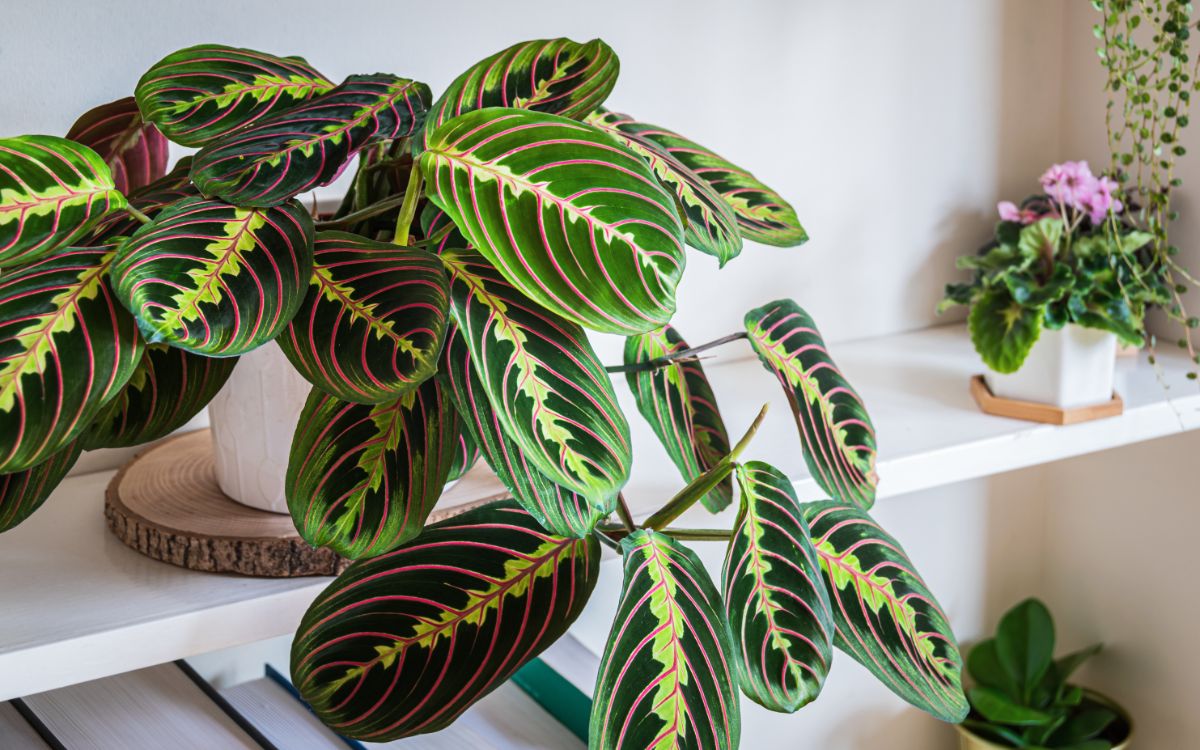 Primarily kept for their stunningly patterned foliage, prayer plant leaves feature a medley of bright colors in greens, pinks and white. These plants are named after their leaves' ability to move throughout the day for water conservation, turning upwards in the evening as if in prayer. When properly maintained, prayer plants may also bloom small purple flowers that can last for several months.
Very forgiving plants, prayer plants prefer moderate watering and bright, indirect light for their delicate leaves. Too much bright sun can cause leaf scorching and color loss, so you'll want to shade your plants with a sheer curtain if you have a particularly bright window. These plants are easily propagated in water too if you want to grow more plants to share with friends and family.
4. Staghorn Fern (Platycerium spp.)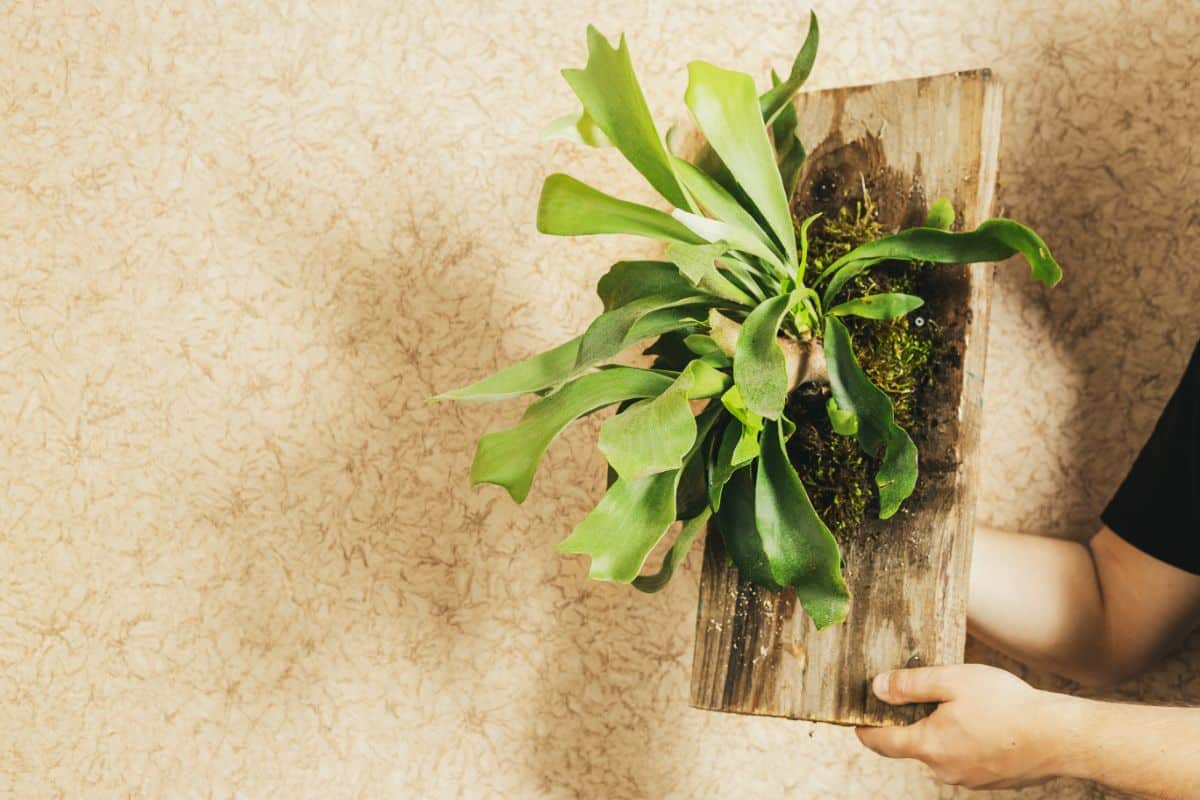 Staghorn ferns are popular and unusual-looking houseplants with forked and fuzzy, blueish-gray leaves, which are said to resemble a stag's antlers. Native to Southeast Asia, Australia and Africa, staghorn ferns naturally grow as epiphytes, harmlessly anchoring themselves to trees (and even rocks) and absorbing most of their moisture from the air.
As houseplants, staghorn ferns can be kept in pots, but many keepers opt to grow them as wall-mounted specimens instead. For the DIY-minded, staghorn ferns can be easily anchored to a wooden plaque or piece of driftwood with a bit of clear fishing wire. Then just place your plant in a spot with bright, indirect light and provide them with a little extra humidity with a daily mist of water or a nearby humidifier.
5. Orchids (Phalaenopsis spp.)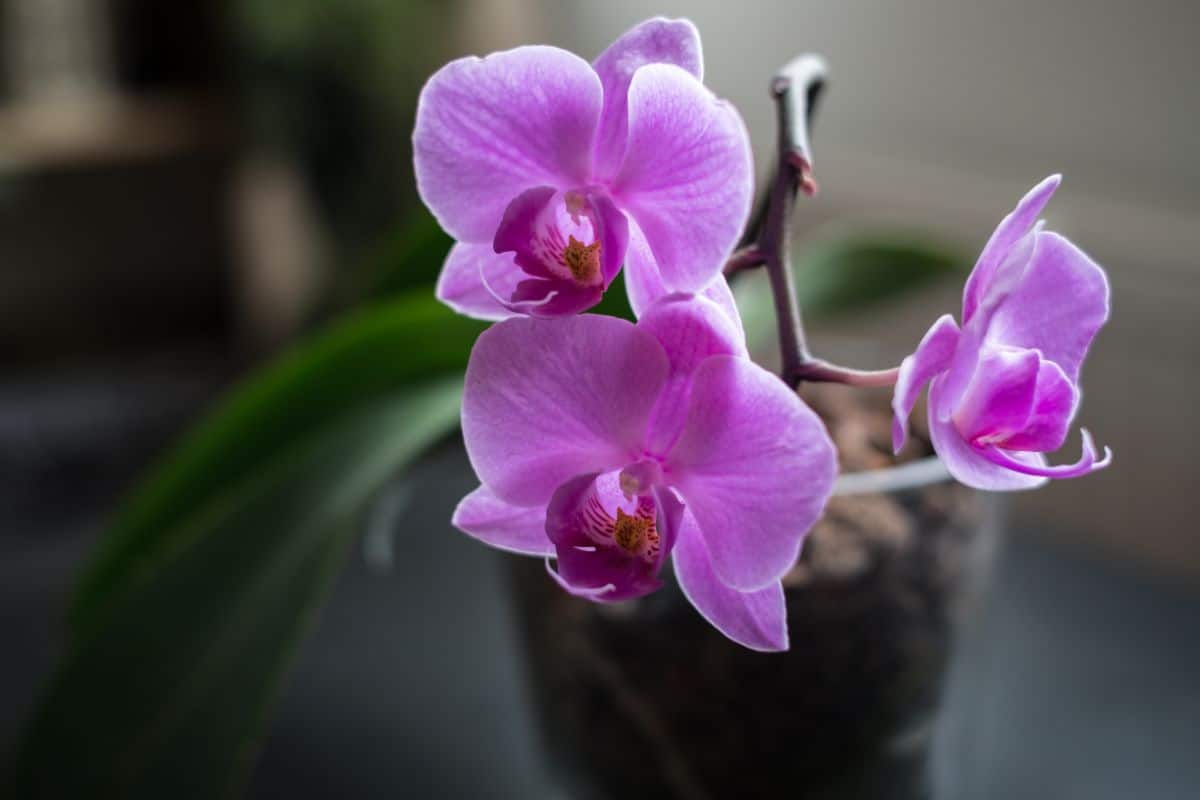 Orchids are synonymous with color and beauty. There are thousands of different orchid species, most of which come from tropical forests, although some can be found in more arid regions. Approximately 70% of all orchids, grow as epiphytes, anchoring themselves to trees via their aerial roots.
While all orchids are classified as "pet safe," phalaenopsis or moth orchids are the usual orchid choice for most houseplant keepers. These low maintenance orchids offer loads of bright colors, with flowers appearing in white, purple, blue and other hues. Simply provide them with some bright, indirect light and a bit of extra humidity with a pebble tray or a nearby humidifier.
6. Purple passion plant (Gynura aurantiaca)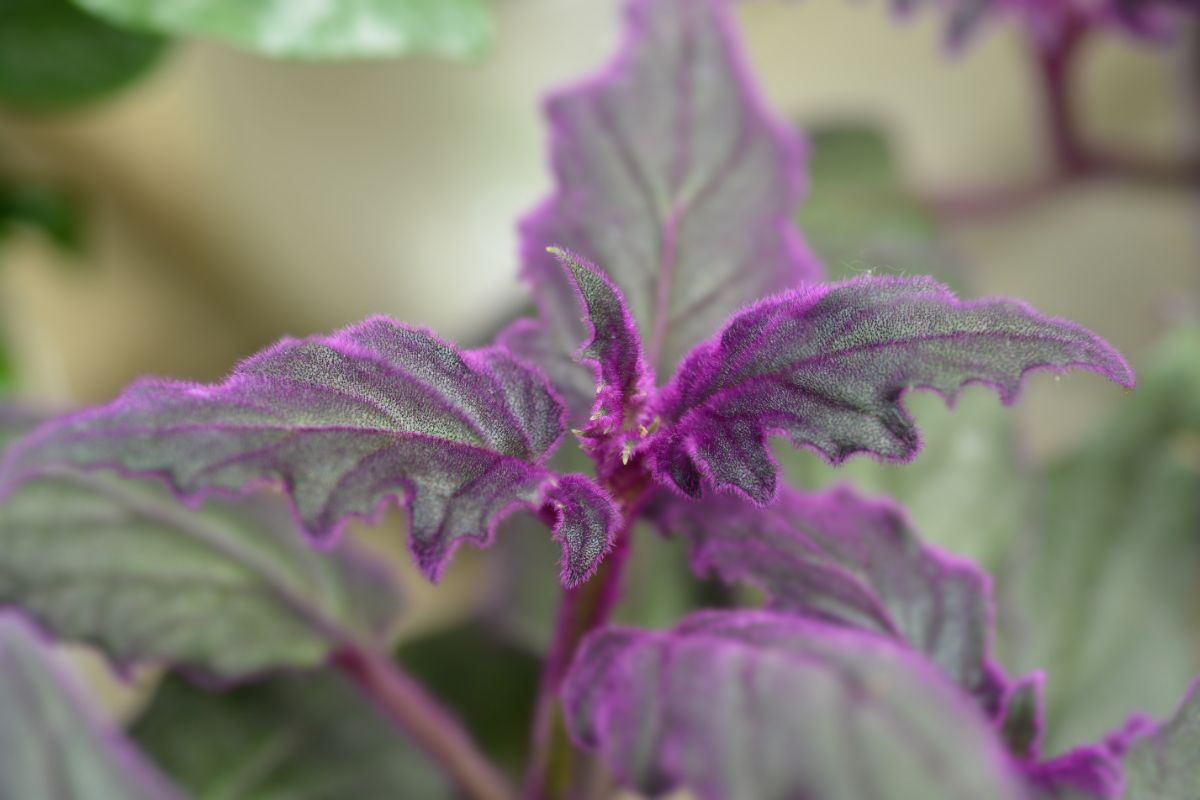 Also known as velvet plants, purple passion plants are gorgeous, vibrant purple gems that are sure to be the stars of your houseplant collection. A relative of the common aster, purple passions are native to Indonesia and Java, where they grow as vining plants that sprawl across the jungle floor and can reach up to 25' in length.
When kept as houseplants, purple passion plants are easy-going plants that are ultra beginner-friendly. They prefer bright light and moderate watering, but can be susceptible to root rot, so avoid soggy soil. Since they're fast growing, they appreciate a regular organic fertilizer schedule and they work well as tabletop or hanging plants.
Keep in mind that purple passions are short lived plants and only last for about 3 to 5 years. Keep your plants going longer by propagating these beauties in water.
7. Ponytail palm (Beaucarnea recurvata)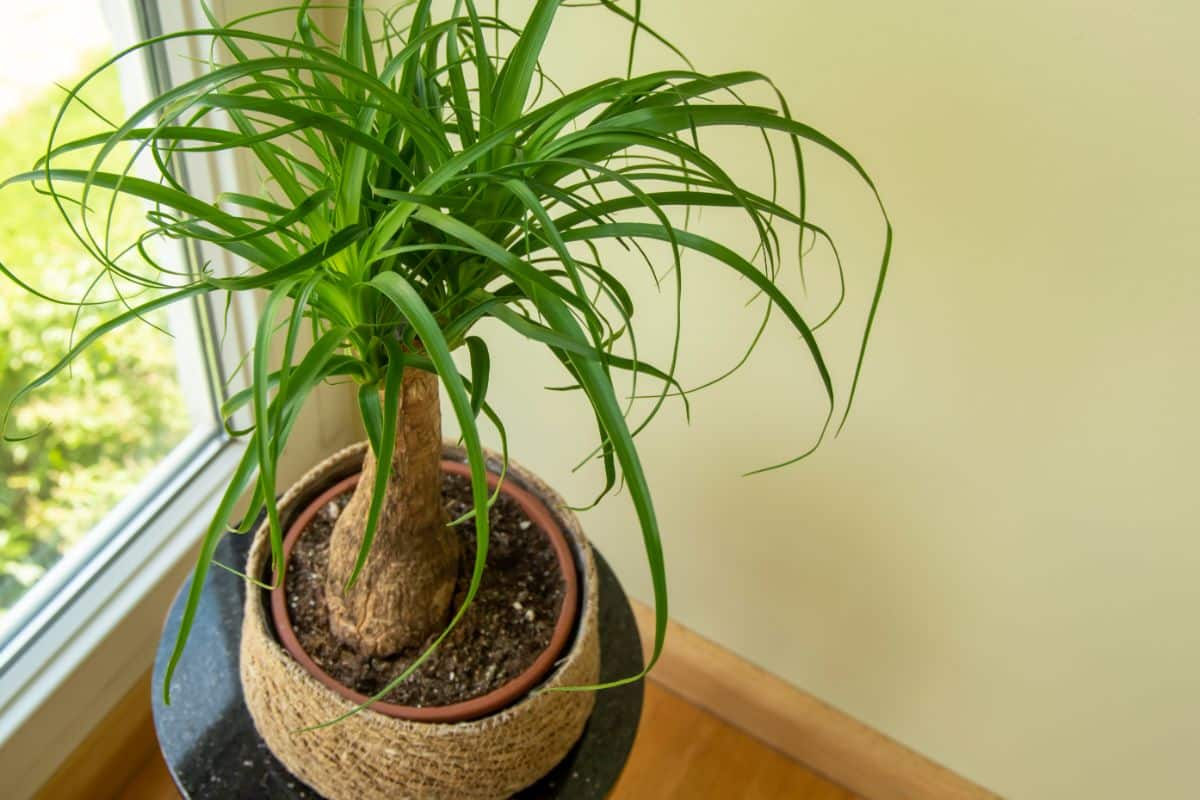 Ponytail palms are funky plants with long, curling, bright green leaves and thick bulbous stems. Those thick stems are actually key to this plant's survival as they're used for water storage during periods of drought. Despite their names, these plants are actually not palms at all, but are actually members of the asparagus family.
Thriving in bright light, ponytail palms don't need lots of moisture and should only be watered when the top 1 to 2" of soil is dry to the touch. Watering should be reduced even further during winter dormancy.
8. Rattlesnake plant (Goeppertia insignis)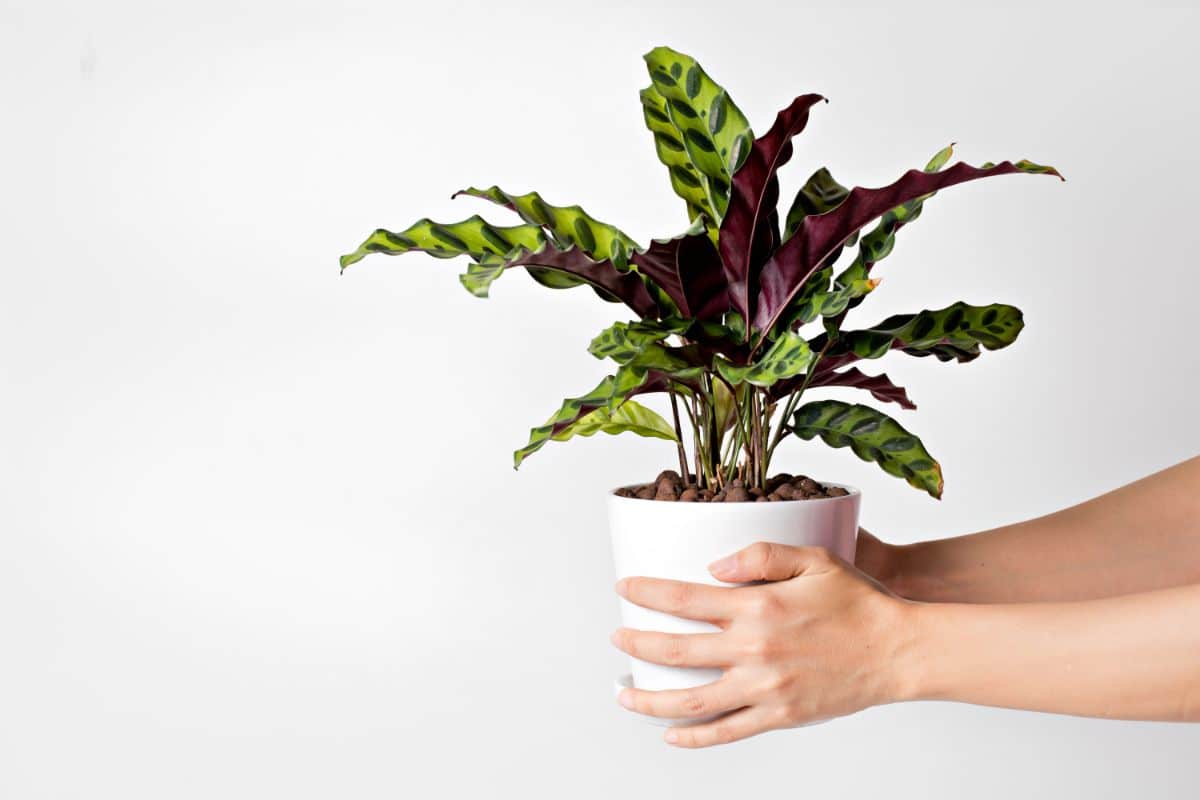 A relative of the prayer plant, rattlesnake plants are native to Brazil and are prized for their colorful lance-shaped leaves. While they do flower in nature, blooming is much rarer when these beauties are kept indoors. However, the patterned leaves will still give you lots to enjoy and the leaf undersides boast a vibrant deep red color for even more visual interest.
If you get the growing conditions just right, you may be able to coax your rattlesnake into flowering in spring or early summer. For optimal care, provide your plant with bright, indirect light and plenty of humidity (at least 50% or higher) with the help of a humidifier.
9. Watermelon peperomia (Peperomia argyreia)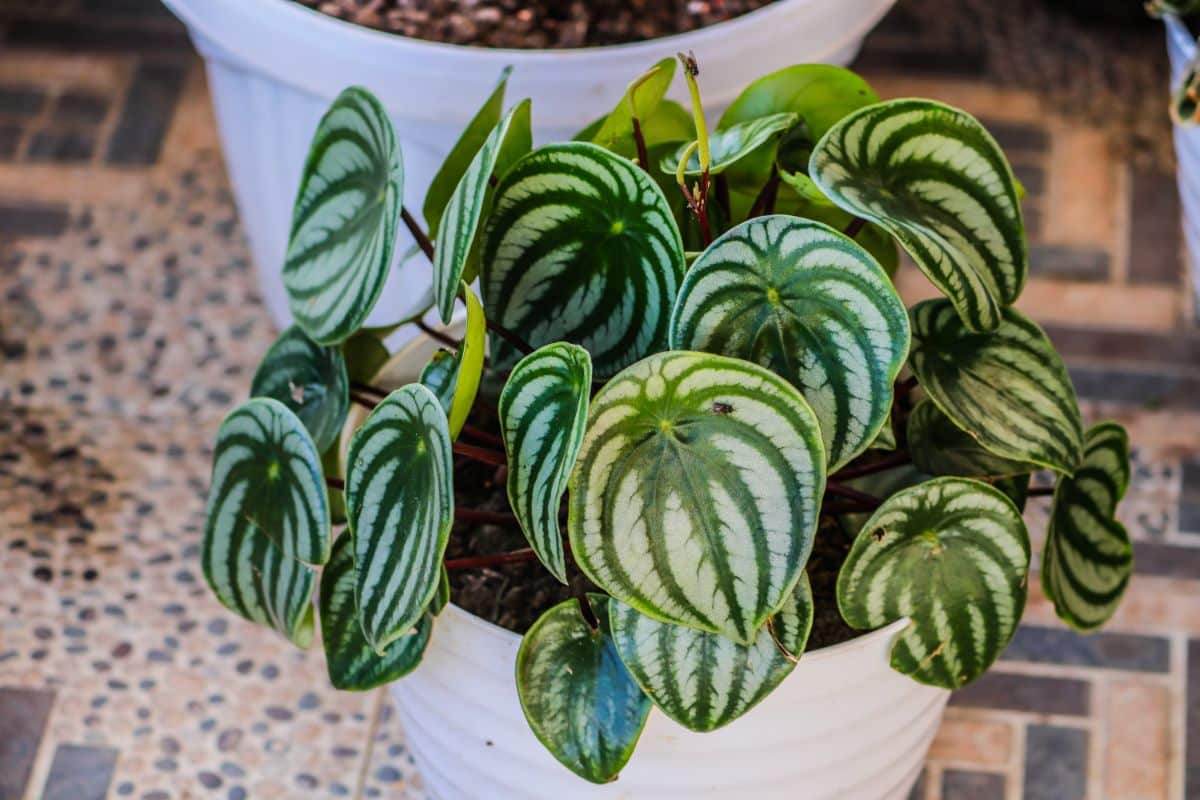 Watermelon peperomias are jaw dropping plants, kept for their fun foliage, which is said to resemble the spotted skin of a ripe watermelon. Vibrant green, variegated leaves are slightly glossy and rounded in shape with tapering ends. Plants grow up to 12" high and are perfect solutions for empty display shelves or easy-care terrariums.
Leaves of these plants may need a little extra TLC to keep them looking their best. Prone to deformation if nutrient levels are subpar, provide your plant with a little extra calcium boost to keep leaves growing their best.
10. Parlor palm (Chamaedorea elegans)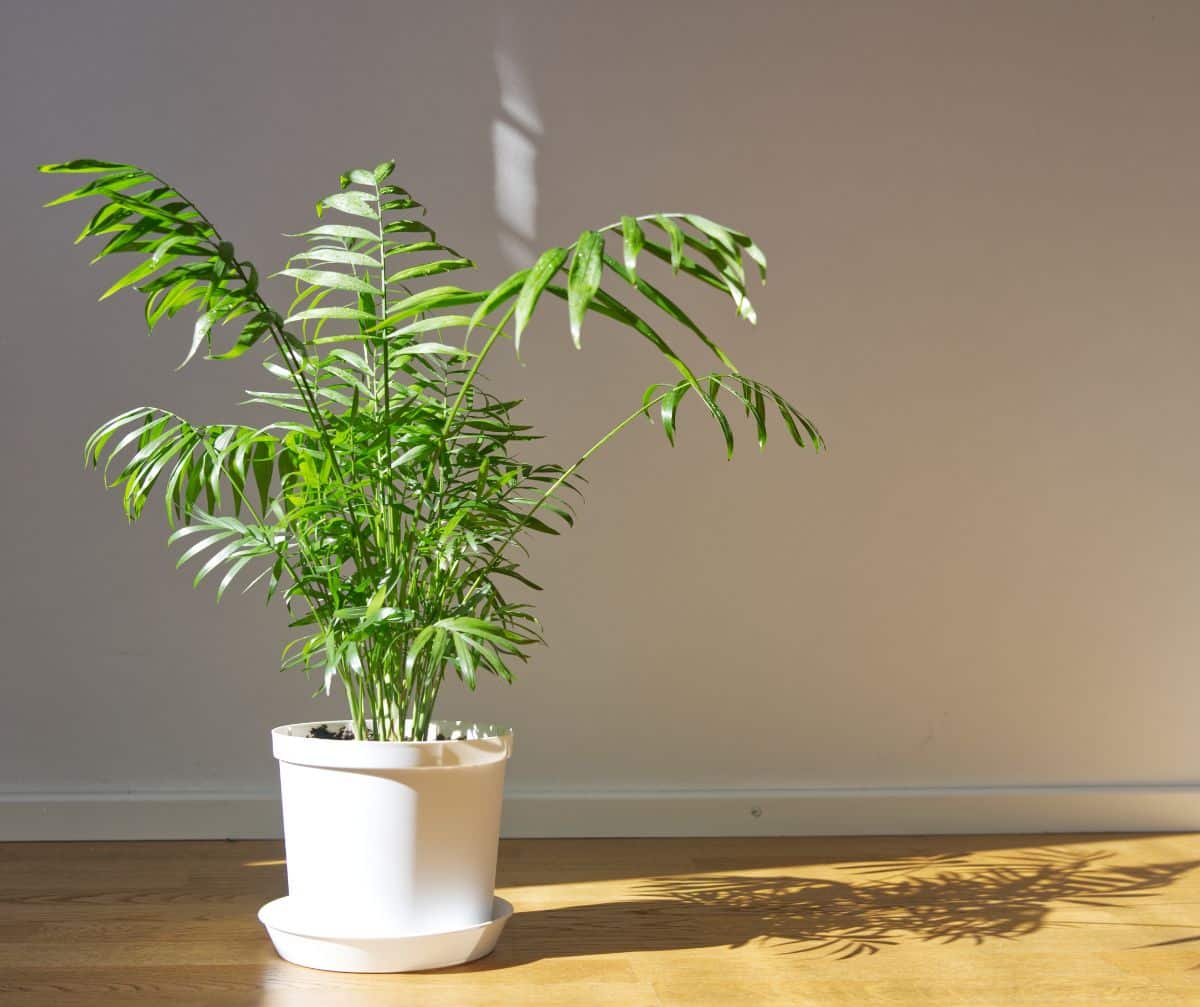 A classic indoor palm, parlor palms became popular indoor plants during the Victorian period, when they were kept as potted specimens in sitting rooms for extra color. Today, parlor palms remain popular choices for homes with pets, as they're non-toxic and their long, sweeping foliage adds lots of drama to home decors. When properly maintained these stunners can grow between 10 to 12' high.
Parlor palms can sometimes suffer from inadequate watering or low humidity levels, which can result in leaf drop or browning or yellowing to leaf tips. To keep your plants happier, try to boost nearby humidity levels and keep your palm away from drafty windows, doors and vents during winter.
11. Venus flytrap (Dionaea muscipula)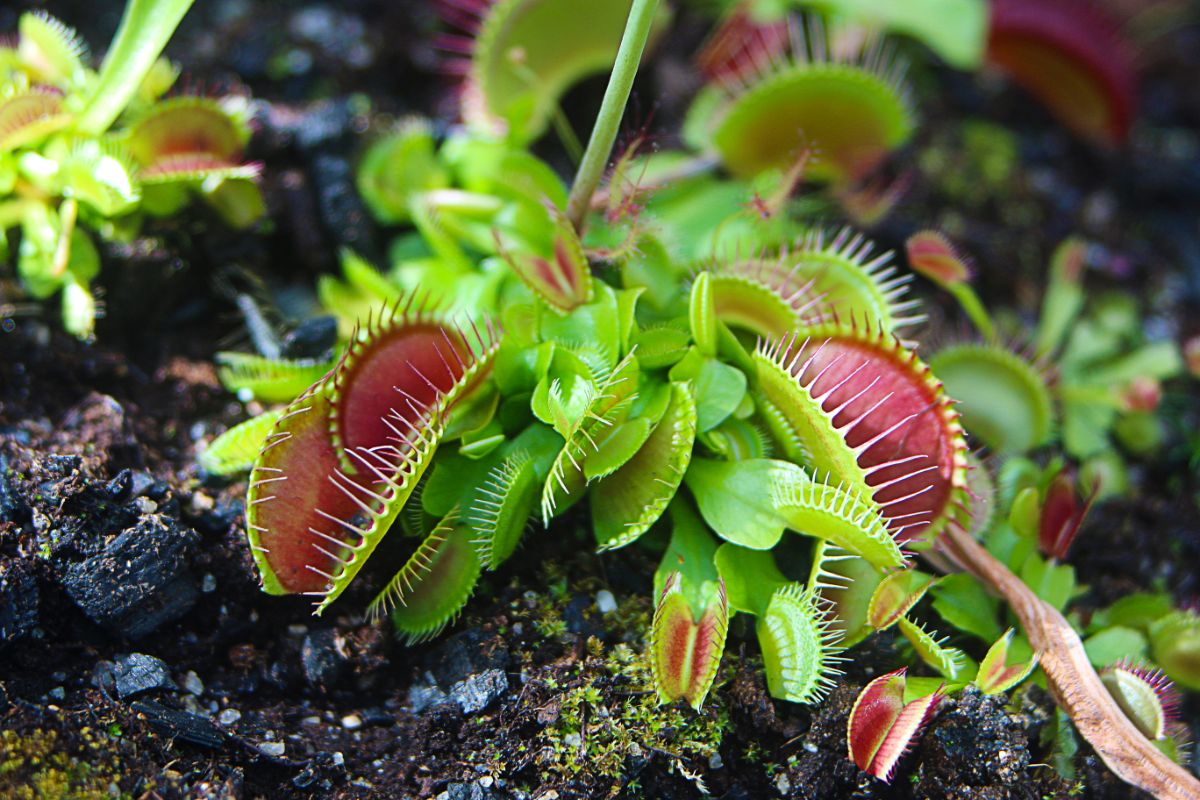 Venus flytraps are a great choice for home with kids or if you're just looking for something a little bit different. These carnivorous plants are naturally found in boggy areas of the southeastern United States and are known for their ability to capture and devour common pests (like flies) with their lobed and toothed "traps" at the end of their leaves.
Venus flytraps prefer higher humidity levels, so they're a good choice for a terrarium plant. Just remember that these plants are sensitive to chemicals, so don't fertilize them and only water them with distilled or rain water. You'll also want to avoid activating the traps just for fun, as this can deplete the plant's energy reserves.
12. Inchplant (Tradescantia zebrina)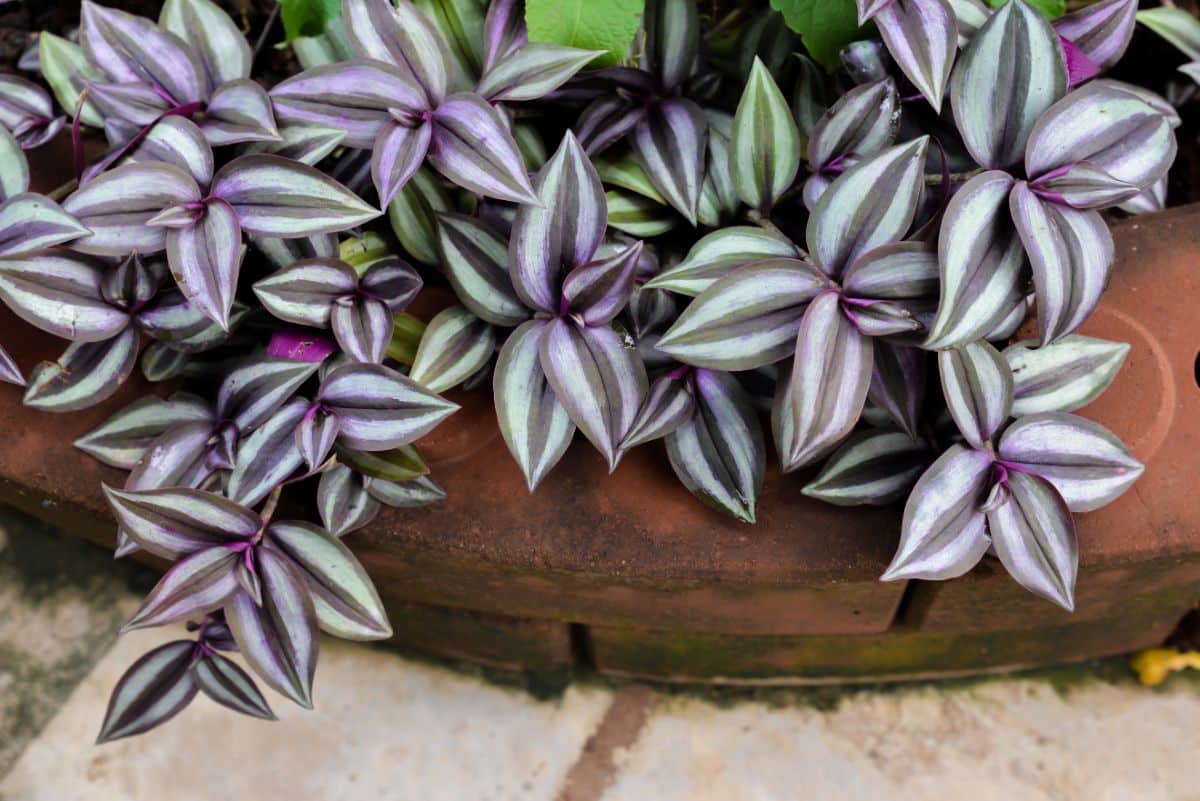 Inchplant, also known as tradescantia, is a colorful, semi-succulent houseplant that's perfect for beginning growers. Known for its colorful, striped leaves, tradescantia comes in both dark purple and green varieties, both of which have a silvery hue to their leaves for extra color. Fleshy stems grow quiet quickly in a trailing growth habit that's perfect for hanging baskets or for draping naturally from high shelves.
Inchplants can be prone to root rot, so avoid overwatering your plants and opt for terracotta planters for more breathability. Beyond that, simply provide your plant with bright, indirect light to ensure leaf color remains nice and vibrant. These plants also propagate easily in water so you can share them with friends.
Tips on keeping pets away from your plants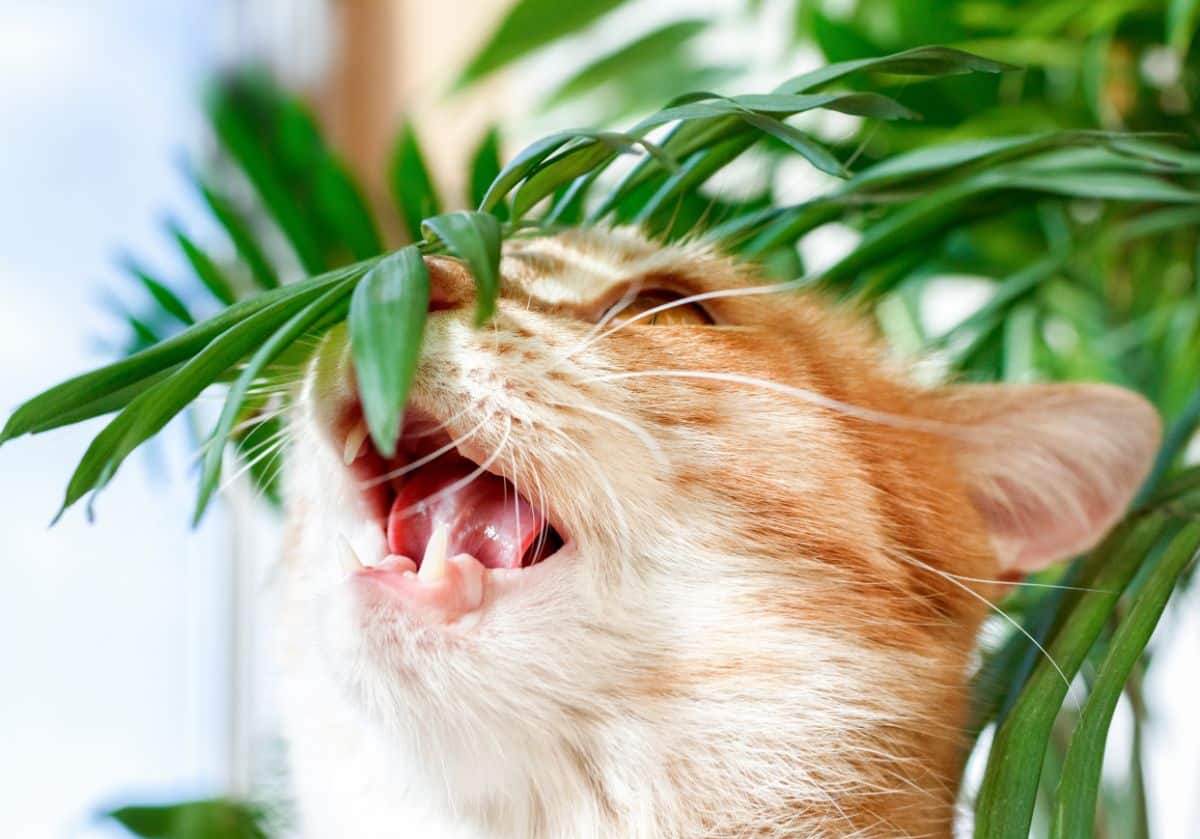 Even if you're only keeping pet-safe plants, you still will want to protect your plants from your pets, especially if your pets like chewing on leaves. While it may not harm your pets, repeated damage to plant leaves may affect your plant's health. Some good ways to protect your houseplants include:
Place your plants in out of the way spots, like hanging baskets or on top of high shelves. Planting in terrariums can help too.
Avoid locating your plants in areas your pets like to hang out, like favorite a windowsill.
Grow other plants specifically for your pets to munch on, like cat grass or catnip.
Try out some pet repellent sprays or plug-ins.
Keep plant soil covered with wood mulch, small pebbles, clean gravel or inverted plastic forks to discourage digging.
Frequently asked questions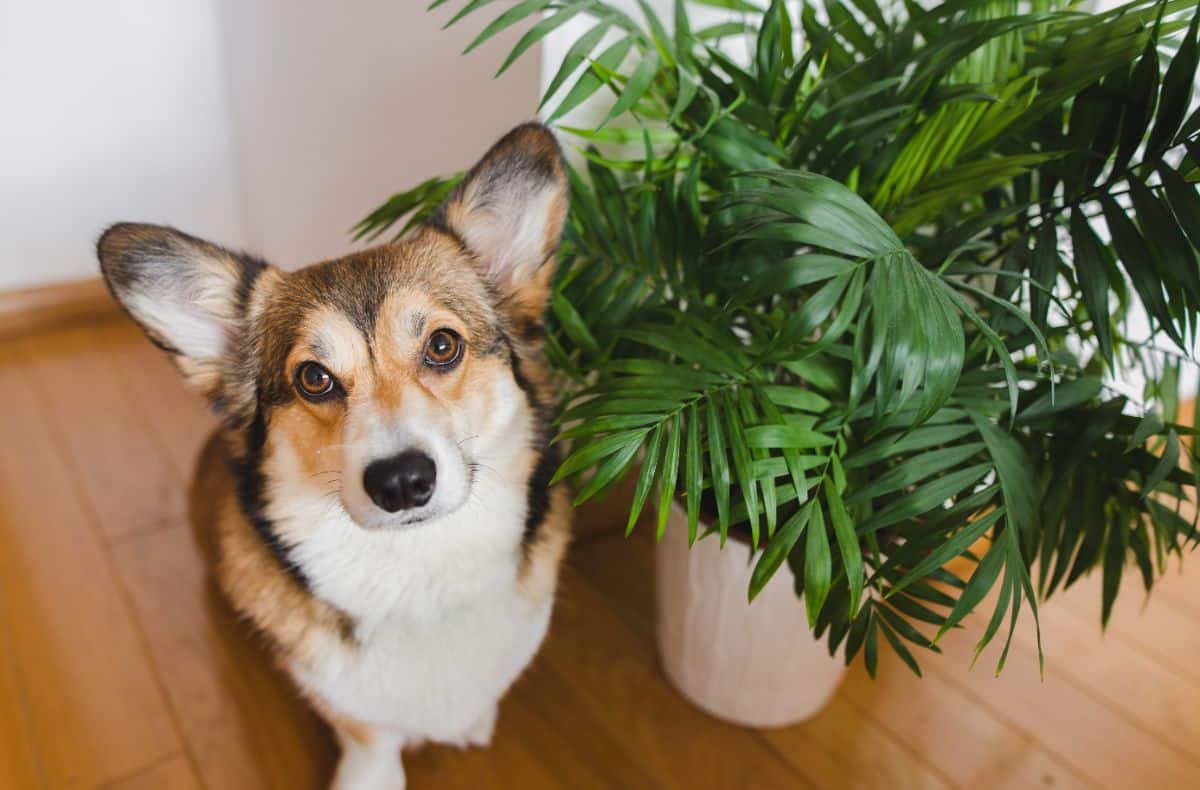 Summary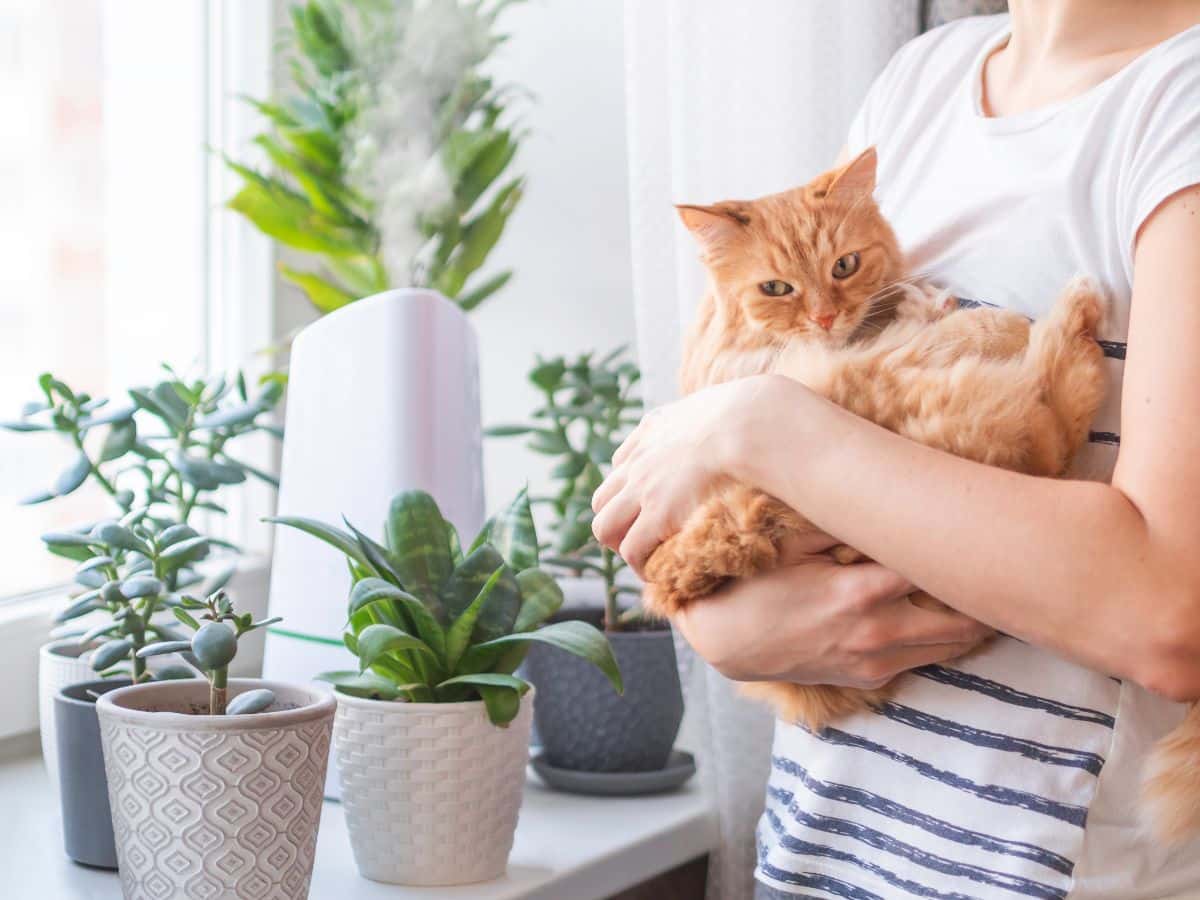 If you love houseplants but you have pets, there's no reason that your home can't be full of luscious greenery. Choosing non-toxic plants for your home is a great way to ensure that your pets stay safe, even if they happen to nibble on a leaf from time to time.
If you'd like to learn more about low-maintenance plants, check out our article on easy care bathroom plants we know you'll love.