When spring arrives, most gardeners can't wait to start planting their vegetable patches. But as the season progresses and temperatures begin to climb, heat-sensitive plants like cilantro, dill, and spinach will bolt or die away before summer even arrives. As frustrating as this can be, many vegetables love lots of heat, and some plants grow even better in hot weather!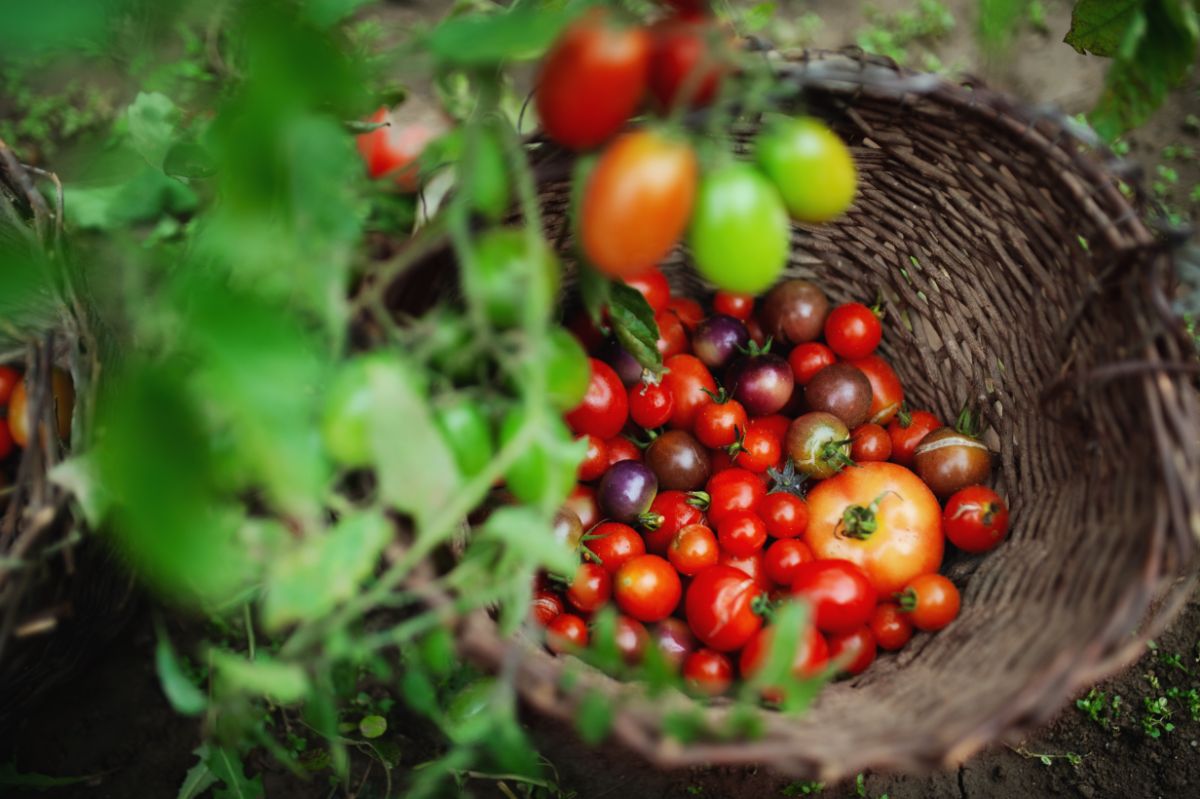 In this guide, you'll find the best heat-loving veggies to grow in summer gardens. If you fantasize about growing your own delicious crops all season long but you don't want to worry about finicky plants that will wilt or bolt as soon as summer starts, these are the plants you need to grow!
Jump to:
18 best heat-loving vegetables to grow in a summer garden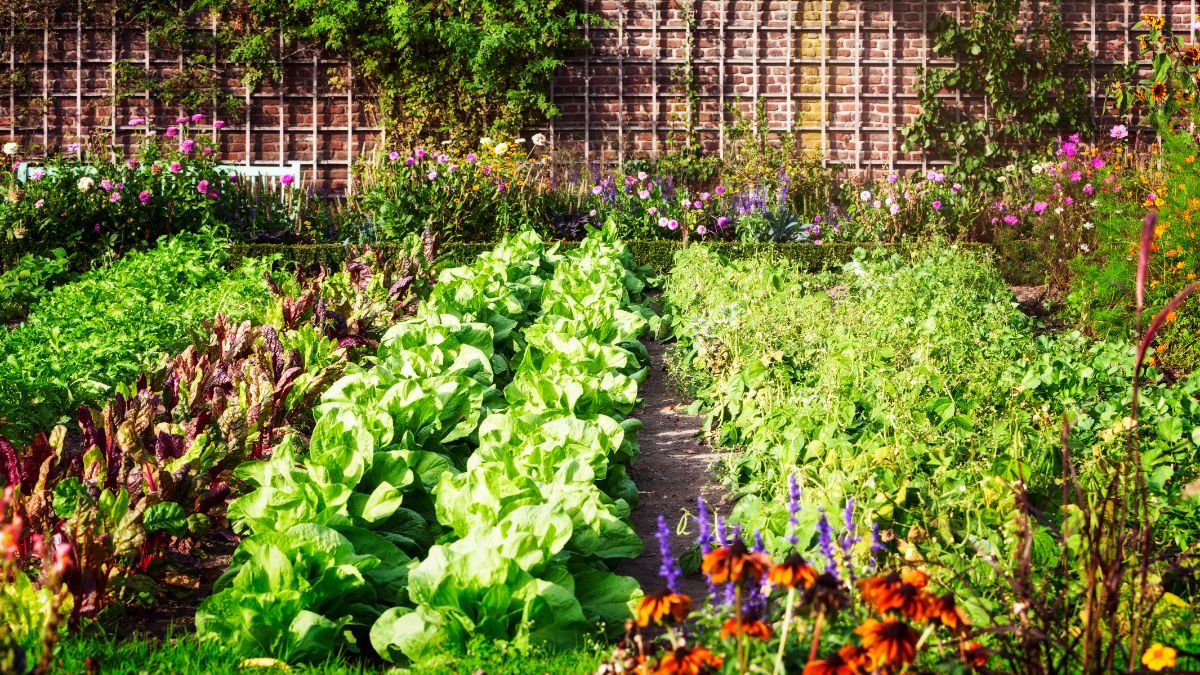 Many leafy greens and root vegetables, like spinach, lettuce, carrots, radishes, and beets, don't grow well in the summer heat. And, if you've ever grown cilantro or dill, you know how these herbs bolt as soon as temperatures get a bit warm. However, the plants in the list below don't mind hot weather one bit, and many of them will grow even better in summer!
1. Tomatoes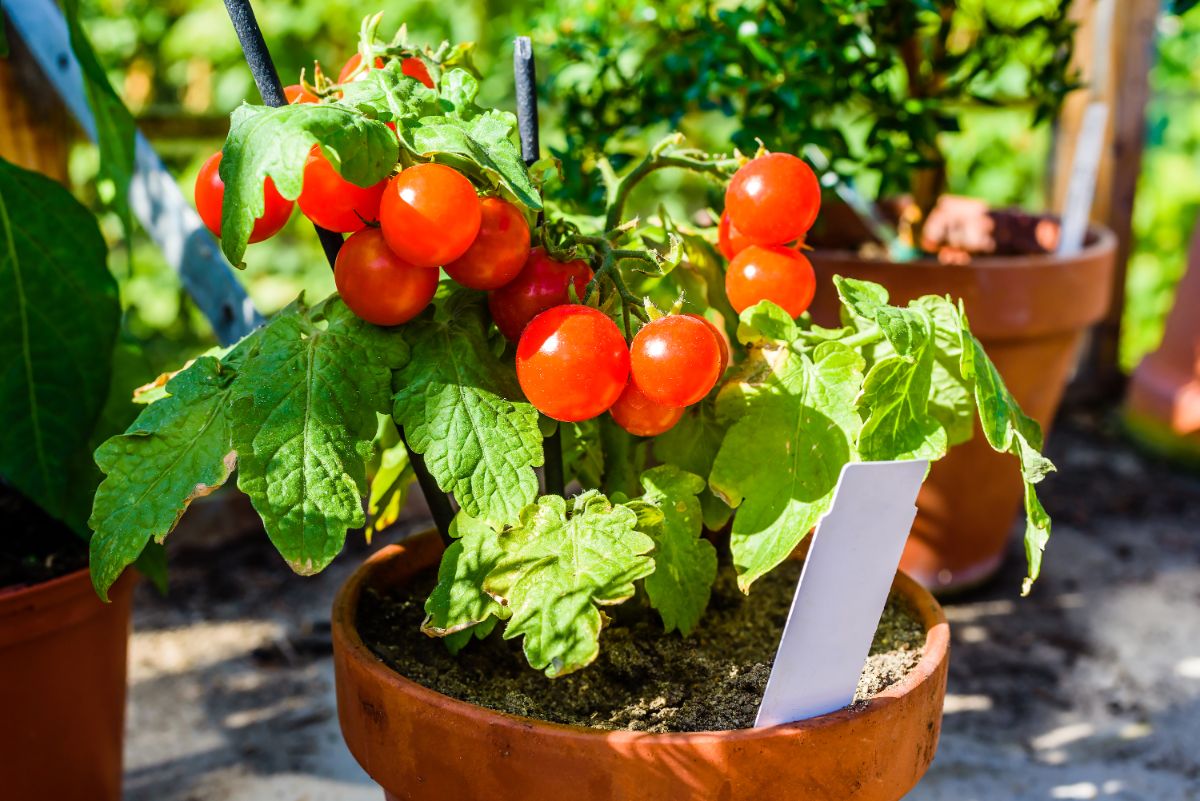 Native to South America, tomatoes can handle the heat, and they can grow happily in gardens as long as temperatures don't consistently stay above 95F. As far as summer crops go, tomatoes are one of the most popular vegetables to keep, and tomatoes can often be harvested from late June until frost arrives in autumn. Some gardeners love growing tomatoes so much they fill their garden entirely with these plants; however, tomatoes can grow with many other herbs and veggies, and they are the ideal companion plant to keep with basil.
If you get a head start on the growing season, you can grow tomatoes indoors from seeds, but tomatoes are also readily available as the nursery starts. As long as your tomatoes have enough time to ripen before autumn, you can continue to plant tomatoes starts throughout summer, and some tomatoes can even be overwintered indoors in pots for a continuous harvest. Growers can select between paste tomatoes for sauce making, heirloom tomatoes for slicing, or cherry tomatoes for the best garden snacks around!
2. Sweet potatoes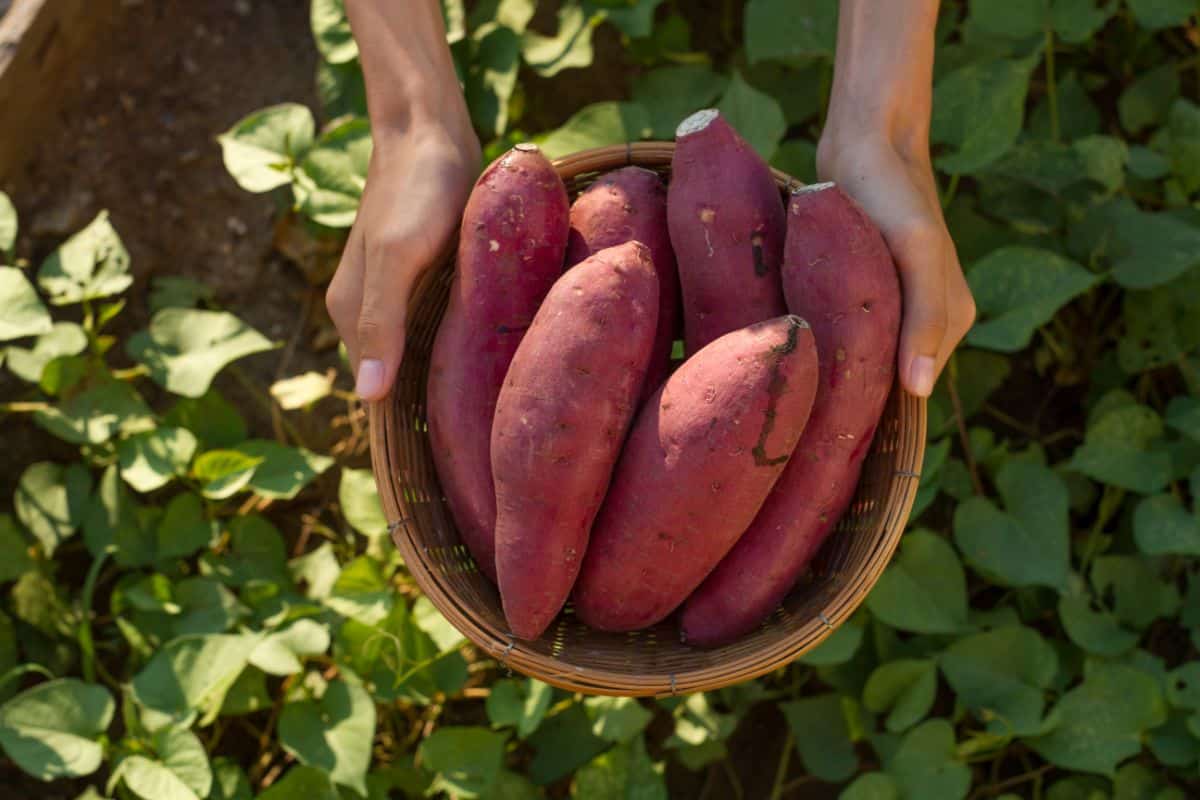 Sweet potatoes hail from Central and South America, where the temperatures tend to be quite warm. In gardens, sweet potatoes can remain very productive even when temperatures reach 100F, but it's important to keep plants well irrigated so they don't suffer from heat stress. In most areas, sweet potato harvests begin in September and can last through October, depending on your growing zone.
Despite their name, sweet potatoes are actually not closely related to standard potatoes, and they have slightly different growing requirements. Sweet potatoes are members of the morning glory family, and some gardeners keep sweet potato vines purely for ornamental purposes. Most often, sweet potatoes are grown from slips, which can either be purchased from seed catalogs or plant nurseries, or you can grow your own slips from grocery store sweet potatoes.
3. Zucchini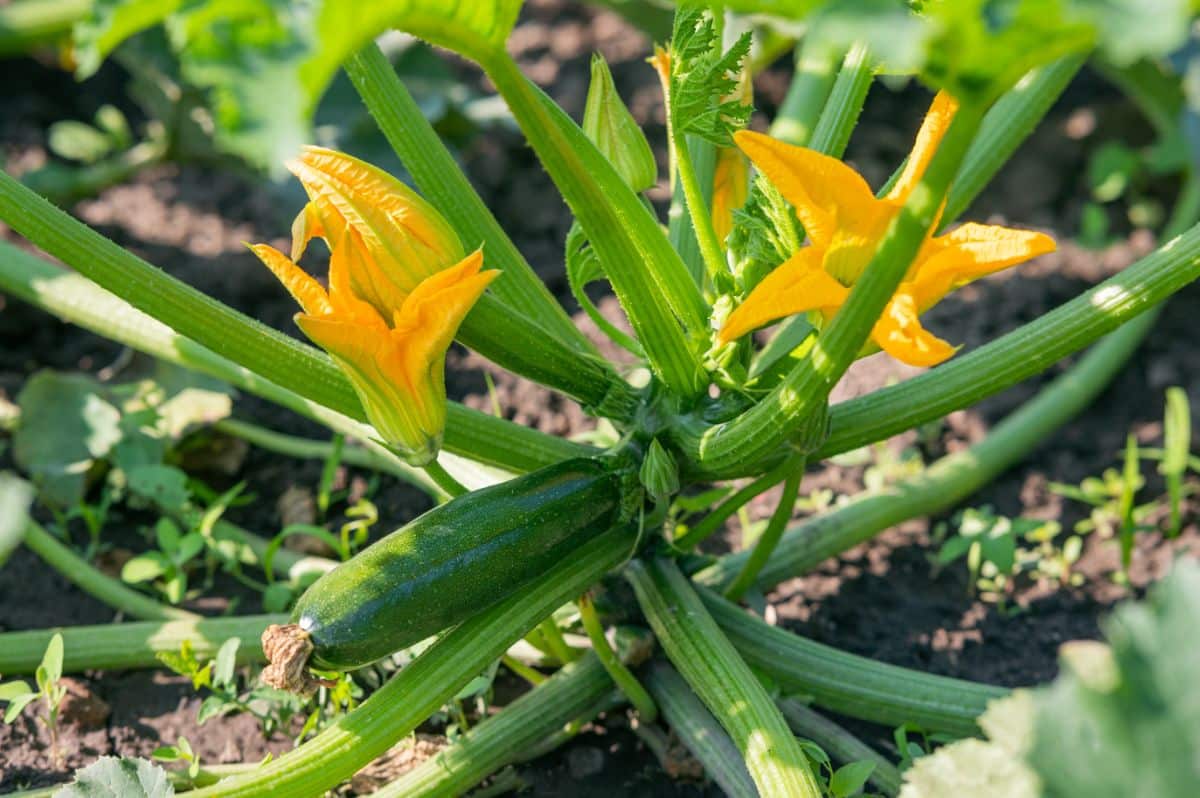 Zucchini are fast-growing plants that can mature in about 45 to 55 days after planting. Most growers directly sow zucchini seeds in their garden after the danger of frost has passed in spring, but zucchini plants grow so quickly that you can often continue to plant them until August. In fact, waiting to plant zucchini until July is recommended in some cases as this can help prevent issues with certain pests, like squash bugs.
Zucchini plants will grow happily even in the heat of summer, although they are fruitless when temperatures climb above 85F. Most often, zucchini plants produce elongated fruit, but if you're craving something different, you can also find round zucchini that have lots of aesthetic appeal. Try trellising zucchini to save space in your garden and to increase airflow around your plants so that mildew issues don't occur.
4. Corn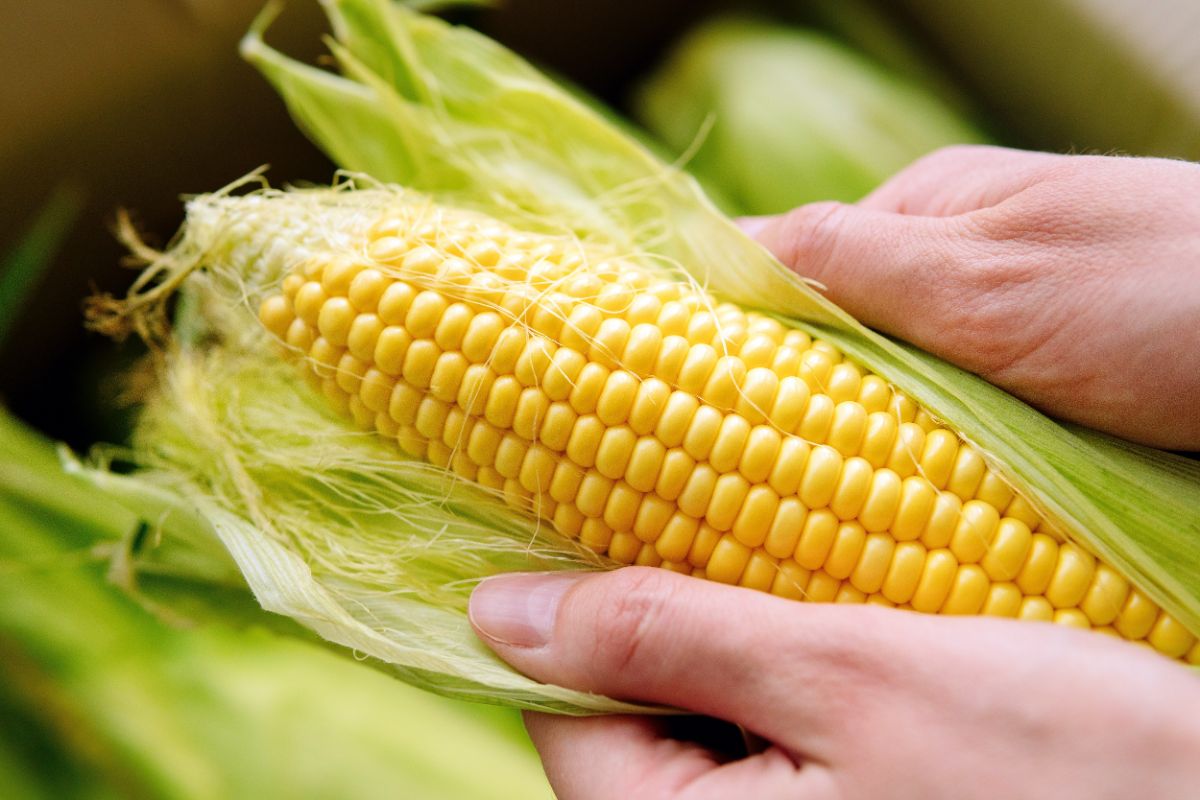 If you've ever taken a drive in the country in summer and rolled past fields of corn, you know that corn grows beautifully in the summer heat. Corn is usually directly sown in gardens in spring, and corn ears are generally ready to harvest between August and October. For home gardeners, sweet corn is the most popular corn type to grow, but you can also grow popcorn, ornamental corn, or field corn for livestock.
Because of its size, corn isn't the best choice to grow in small space gardens, but if you have a large garden space, corn can be a rewarding plant to keep. Corn is often interplanted with pole beans and winter squash as part of the companion planting technique known as the "three sisters." To ensure corn plants get pollinated, always plant corn in groups and consider adding a fence around your plants to prevent wind damage and raccoon invasions!
5. Cucumbers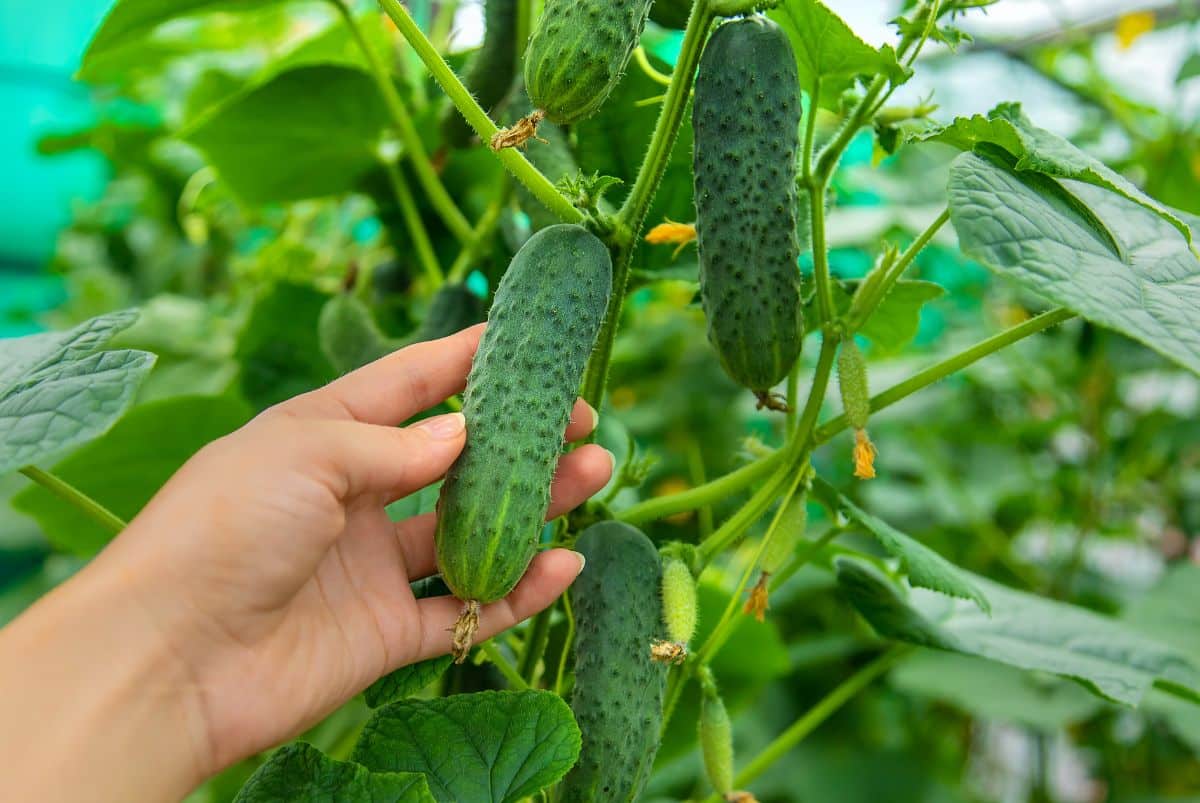 Cucumbers are closely related to zucchini, and like their vining cousins, they also do well in summer gardens. When planted in spring, cucumbers are usually ready to pick in about 50 to 70 days; however, some growers continue to plant cucumber seeds through June and July to extend their harvest. That said, you'll need to time your planting to make sure your cucumber vines have plenty of time to mature before the temperatures drop in fall.
Cucumbers grow best when temperatures are between 75 and 85F, but they can grow like champs even when temperatures climb to 95F. In hot areas, cucumbers grow best when planted in a spot that receives some partial shade in the afternoon. If you have a small garden space, you can grow vining cucumbers vertically on trellises, or you can select bush-type cucumbers that are the perfect size to grow in small containers.
6. Peppers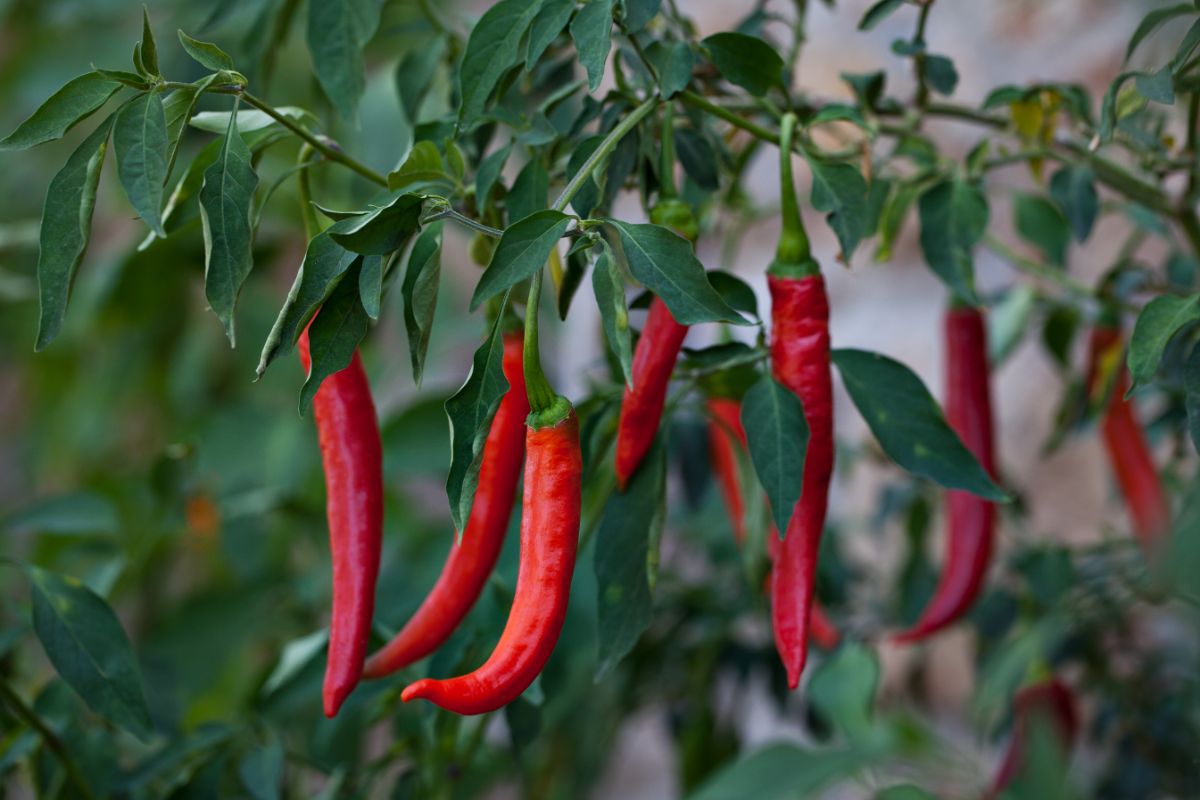 Peppers, both hot and mild, grow well in summer gardens, and they actually benefit from the heat. But if temperatures rise above 100F, many pepper plants will drop their flowers and stop fruiting. But this usually isn't a cause for worry as plants will bounce back and start fruiting again as soon as temperatures even out.
Hot weather produces spicier hot peppers because it can increase the capsaicin content of your plants. So if you love making homemade hot sauces and salsas, a spell of hot weather may be the key to getting the spicy heat you crave. Today, there are tons of different hot peppers to choose from that will suit any palate, including bright orange Bulgarian carrot peppers, fiery ghost peppers, and shishito peppers that are ideal for roasting.
7. Cowpeas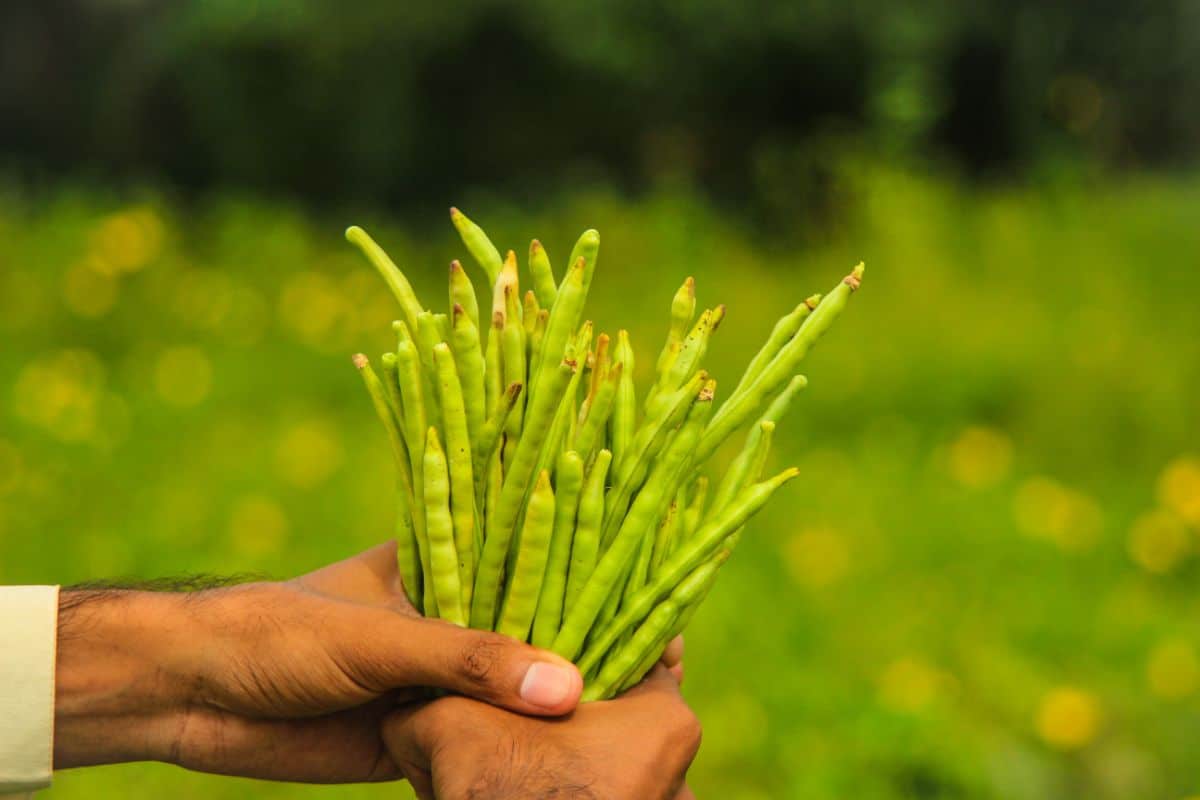 Shelling peas are cool-weather crops that grow best in spring and fall gardens. But if you're hankering for peas in the heat of summer, cowpeas are a good plant to grow. Also known as black-eyed peas, cowpeas thrive in hot weather, and they will usually continue to produce even when temperatures climb to 100F.
Due to their heat tolerance, cowpeas are commonly grown in southern gardens, but they can grow happily in a range of growing conditions and climates. Native to West Africa, cowpeas are staples in southern soul food, and it's considered to be good luck to eat cowpeas on New Year's Day. Like other climbers, cowpeas grow best with trellising and cattle panels, bamboo poles, and trellis netting; all work well with these plants.
8. Swiss chard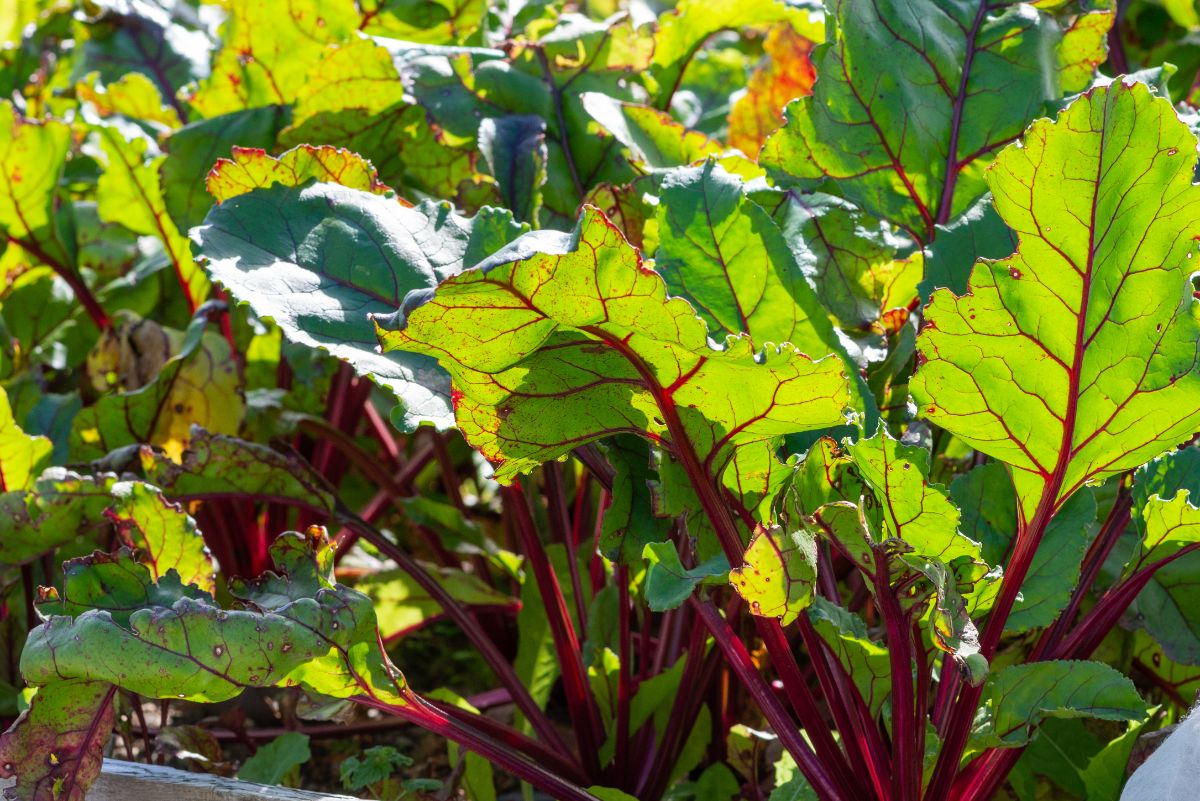 Many leafy greens, including spinach and most lettuces, will bolt in the heat and are nearly impossible to grow in summer gardens. But if you want to have fresh, leafy greens for salads throughout the growing season, you can transition to heat-tolerant plants during summer. Swiss chard is one great option that has a high level of heat tolerance and grows well until temperatures exceed 75F.
But even in hot weather, Swiss chard is usually bolt-resistant, and many gardeners can successfully keep Swiss chard growing all through summer and into fall. Late in the season, Swiss chard continues to impress with its cold resilience, and it's often one of the last veggies harvested out of autumn gardens. With a bit of cold protection, you may even be able to grow Swiss chard in winter too!
9. Okra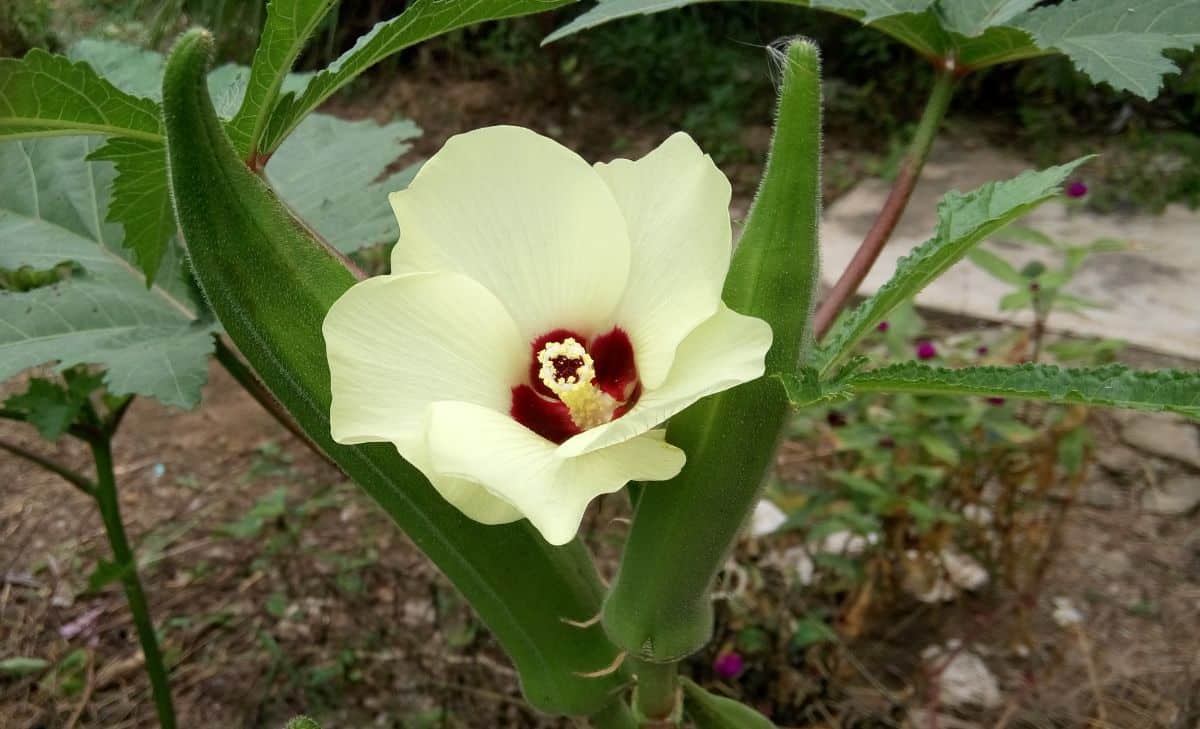 Like cowpeas, okra is a staple plant in southern gardens, and it's famous for its heat tolerance. Okra grows best when temperatures are between 75 to 95F, so you know it will grow well during summer. While okra is mostly grown for its edible pods, okra plants also produce very attractive flowers that have a lot of ornamental appeals as well.
While okra is a relatively easy plant to keep, one issue many growers encounter when cultivating okra is tough and fibrous pods. This occurs when okra pods are left to mature too long on the plant, but you can avoid this issue and always have the tastiest and tenderest okra in your garden if you harvest your plants regularly. If pods do get fibrous, you can make them much more palatable by cooking them long and slow in classic dishes like gumbo.
10. Ground cherries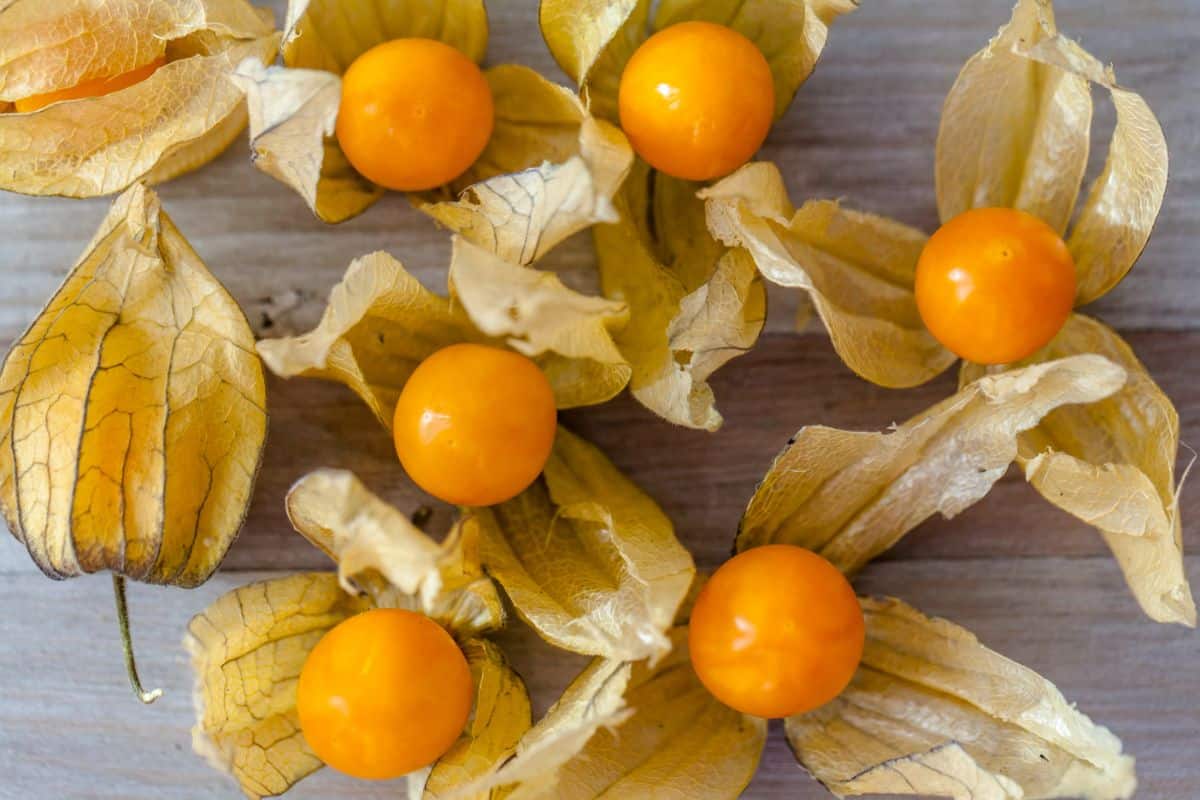 Also known as husk cherries, ground cherries aren't as commonly grown in vegetable gardens as some of the other plants on this list, but we hope that changes. These delicious plants are technically a fruit, and they're closely related to tomatoes and tomatillos. Native to the Americas, ground cherries have a good deal of heat tolerance, but they grow best when temperatures are between 75 and 85F.
Like other members of the nightshade family, ground cherries may drop their flowers and stop fruiting during extreme heat, but they're quick to recover as soon as temperatures stabilize. Ground cherries are covered with a papery skin that grows loose when the fruit ripens. You can eat ground cherries straight off the vine, or you can cook them into pastries, pies, and other sweet treats.
11. Green beans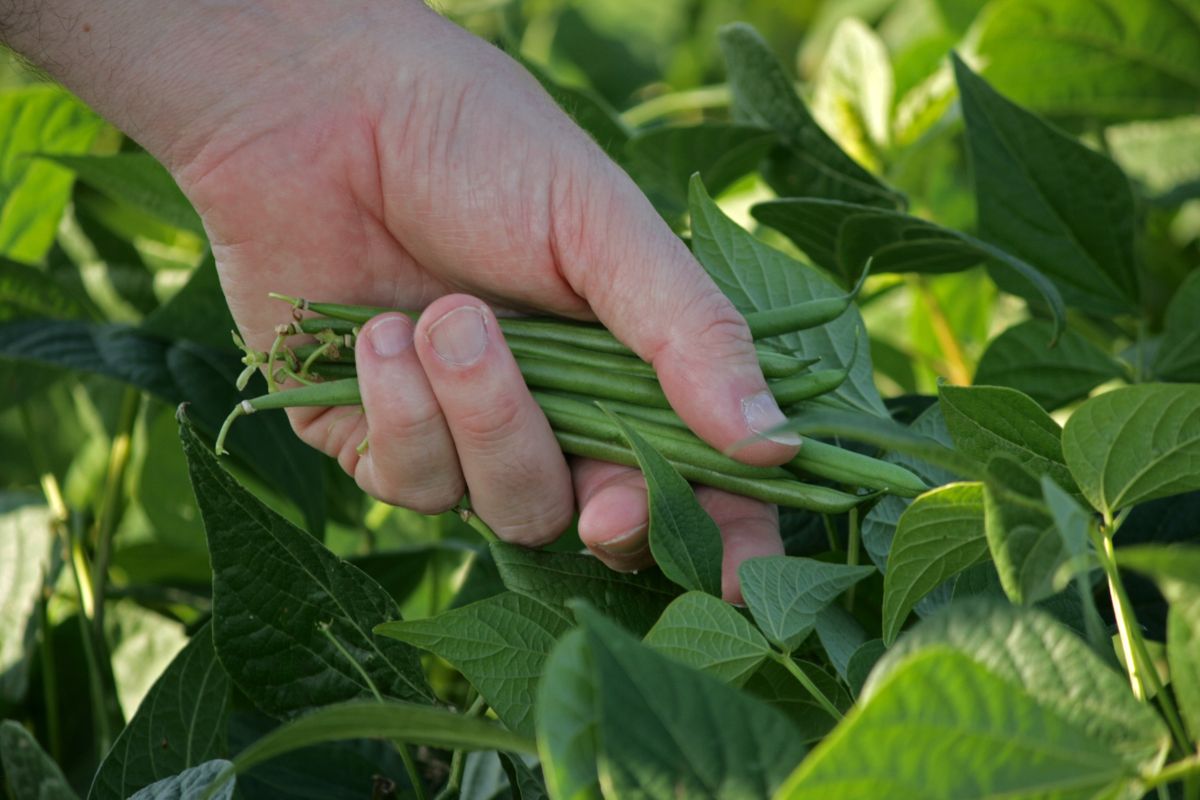 Unlike peas, green beans, and many other bean plants grow well in summer gardens, but they prefer temperatures between 65 and 85F. When properly maintained, green beans can be quite prolific plants, and you can even sow multiple plantings of beans throughout spring and summer for a more prolonged harvest. If you do plant beans later in the season, always check your seed packets for information about "days to maturity" and plant your bean seeds early enough that your plants can mature before the fall frosts arrive.
Bush-type beans are usually the best choices for small space gardens, and they can even be kept in pots on patios and balconies. Alternatively, you can save space by growing vining plants vertically on trellises, which will allow you to squeeze more plants into a small garden. While green beans are a classic choice, you can also find yellow or purple beans that will add even more color to any dish you use them in.
12. Sunflowers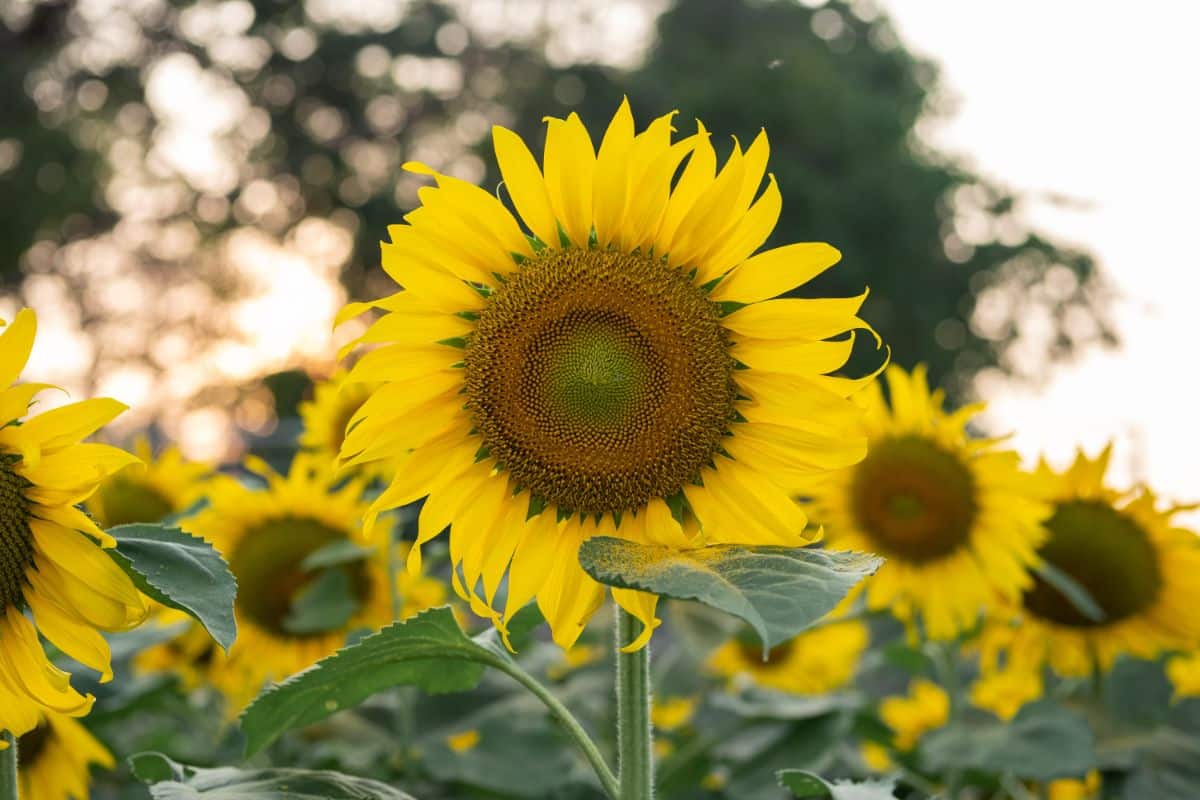 Most people think of sunflowers as an ornamental plants, but all sunflowers are edible and absolutely scrumptious too. You can allow sunflowers to fully ripen and then gather their seeds for snacking. Or can pick sunflowers a bit early before their seed shells harden and then grill whole sunflowers on the barbecue for the finest summer eating around!
As ornamentals, sunflowers make spectacular cut flowers, and their cheery colors are the perfect additions to homemade bouquets. Some growers also cultivate sunflowers purely for wildlife as their wide flower heads are very attractive to bees and many other pollinators too. In autumn, wild birds flock to sunflowers to gobble up their seeds, so if you want sunflower seeds for yourself, you'll need to act fast and harvest early!
13. Eggplant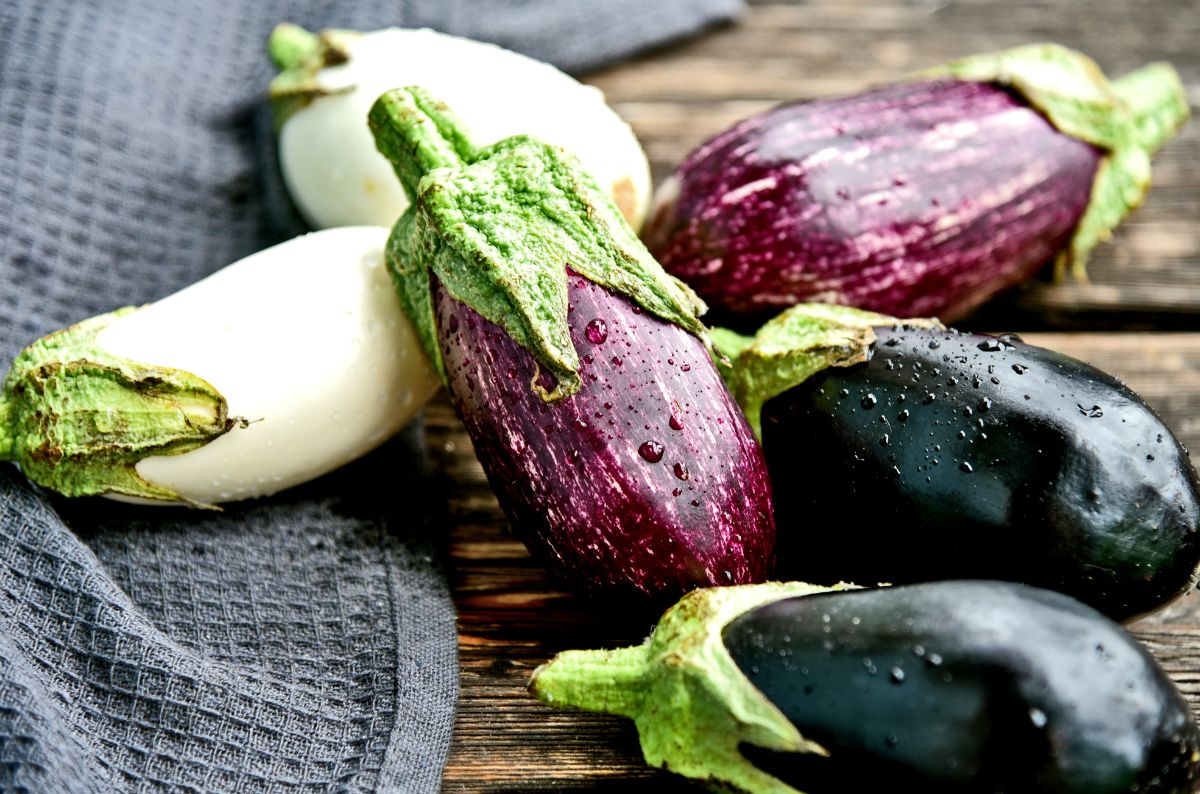 Like tomatoes, peppers, and other nightshades, eggplants are excellent choices for summer gardens because they grow well in hot weather. These plants grow best when temperatures are between 70 and 85F, but they will stop fruiting when temperatures get much hotter than that. When heat waves pass, eggplants will begin fruiting again, and they can often be harvested well into fall.
Most people are familiar with purple eggplants, but you can find eggplants in other colors, including creamy white, bright green, and mottled purple and white. Eggplants also come in different shapes, including round eggplants and elongated eggplants that are super easy to slice and stir fry. As their fruit matures, eggplants often benefit from staking to prevent broken stems, but they are otherwise extremely easy plants to keep.
14. Malabar spinach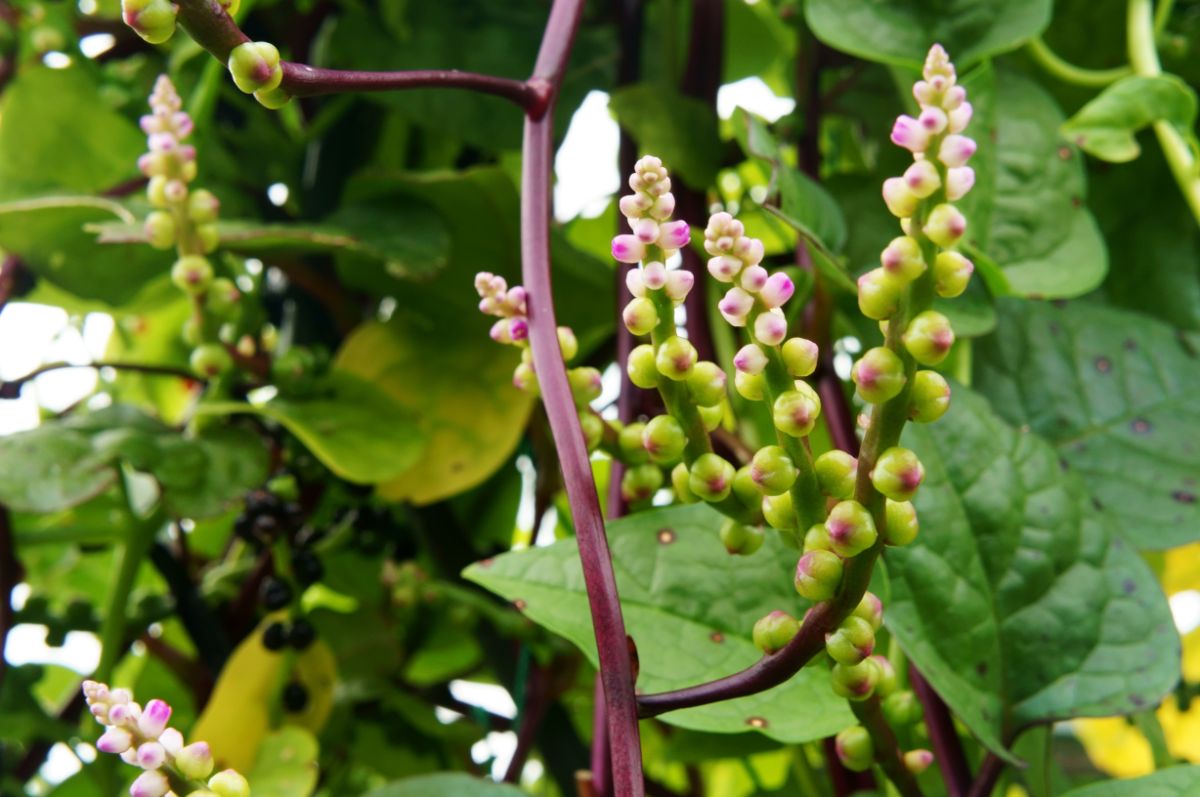 Malabar spinach isn't a true spinach, but it's an excellent substitute in summer gardens. Long after standard spinach plants have bolted in the heat, you can continue to grow heat-tolerant Malabar spinach, which won't even bolt when temperatures rise above 90F! Malabar spinach has a similar flavor to standard spinach, and it can be used fresh or cooked, although its consistency becomes a bit okra-like after heating.
Beyond being tasty, Malabar spinach is a very attractive plant with reddish-purple stems and vivid green leaves that look lush and vibrant even in summer. These plants do need trellising, though, as they are climbers, and their vines can extend over 10' long! Native to Asia and Africa, Malabar spinach is named after a region in India, and you can easily find seeds for this plant in most seed catalogs.
15. Tomatillos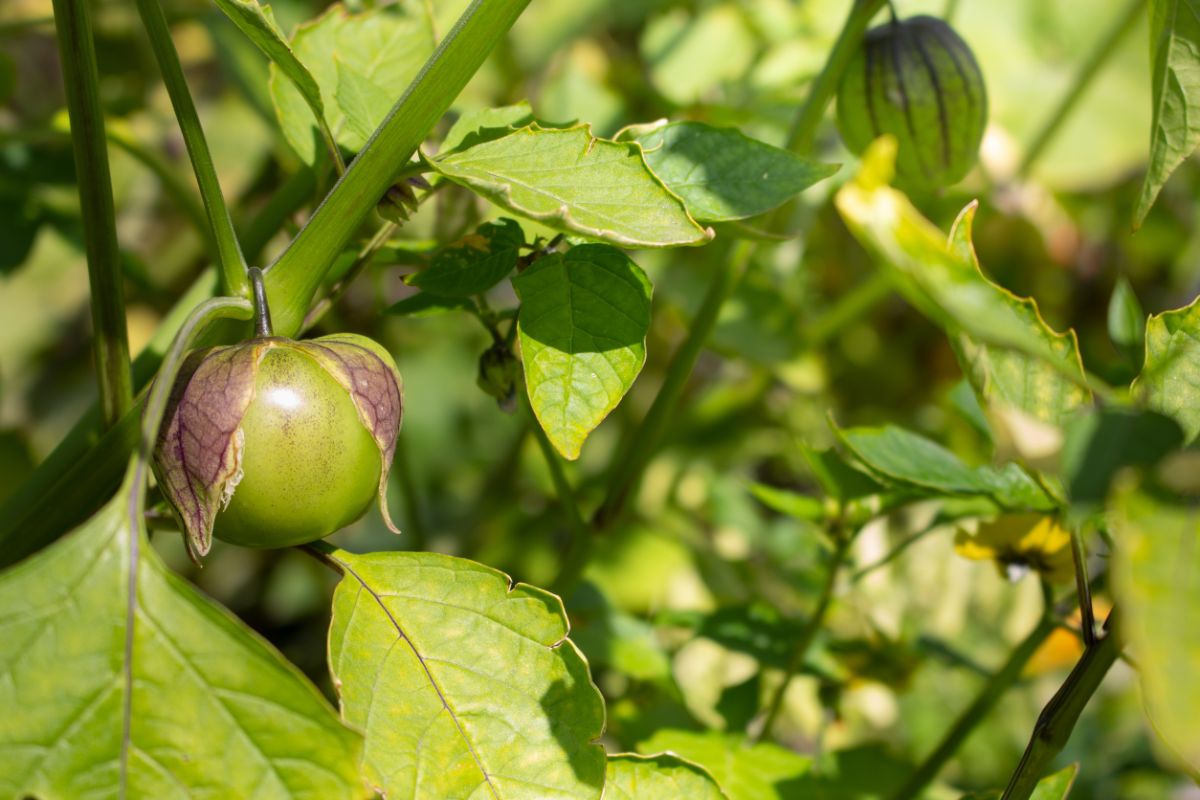 Tomatillos belong to the nightshade family, and they are another good addition to summer gardens. Like related plants, tomatillos can thrive in hot weather, although they may stop fruiting when temperatures get extreme. As with ground cherries, tomatillos are covered in a papery husk that becomes loose and golden in color when the tomatillos are ripe.
Tomatillos are most often used to make salsa verde, but they also make delicious soups, salads, and entrees. As they grow, tomatillos can get quite large, so it's usually a good idea to give them extra support with tomato cages, bamboo poles, or stakes. These plants also tend to be less susceptible to pests than tomatoes, although they are sometimes plagued by insects like the three-lined potato beetle.
16. Melons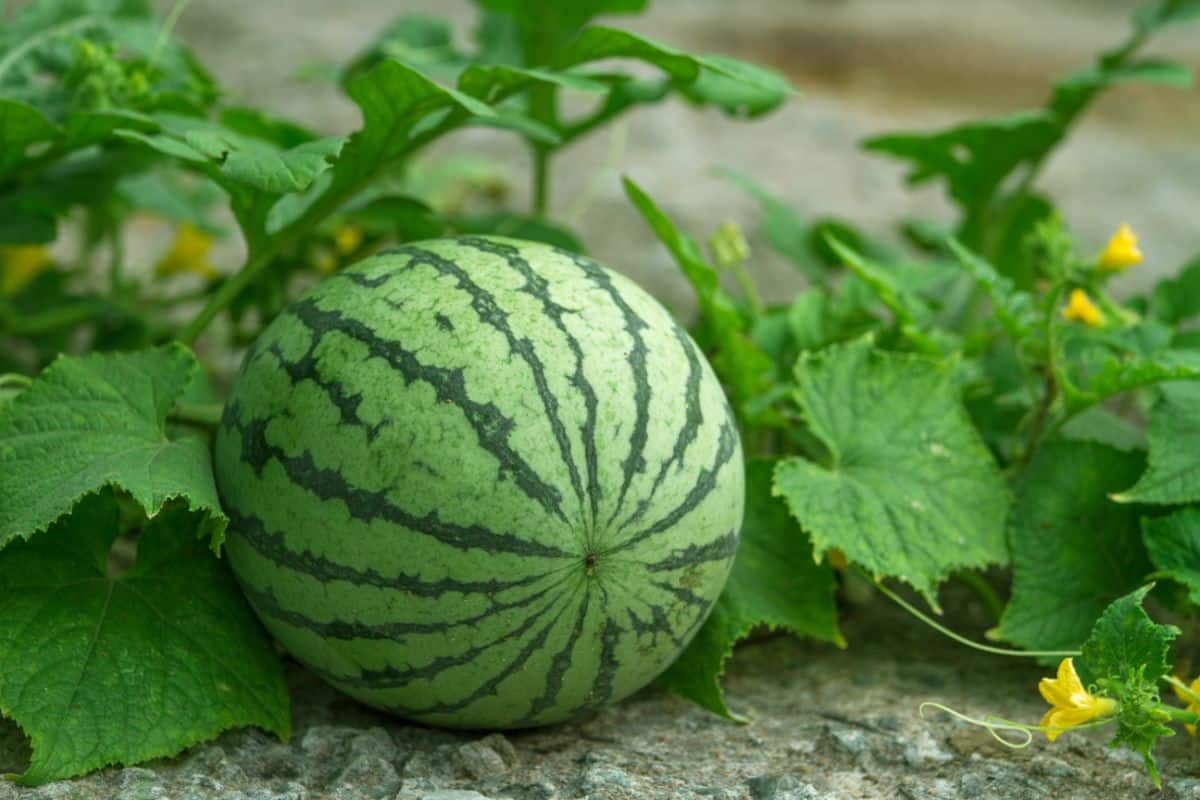 During the peak of summer, there are few things as refreshing as taking a bite of a fresh melon. But while you can purchase watermelons, cantaloupes, and honeydews at the grocery store, it's so much more fun to grow your own in your garden. Plus, if you cultivate your own melon vines, you'll have many more varieties of melons to choose from, such as gac melons and snap melons.
Melons can take up a fair amount of space in garden beds, which is why many gardeners opt to grow melons vertically on trellises. If you go this route, be sure to select a trellis that's nice and sturdy, such as cattle panels, as melons can get very heavy as they mature. You may also want to invest in a melon sling or make your own out of old pantyhose to prevent your vines from breaking under the weight of their fruit.
17. Herbs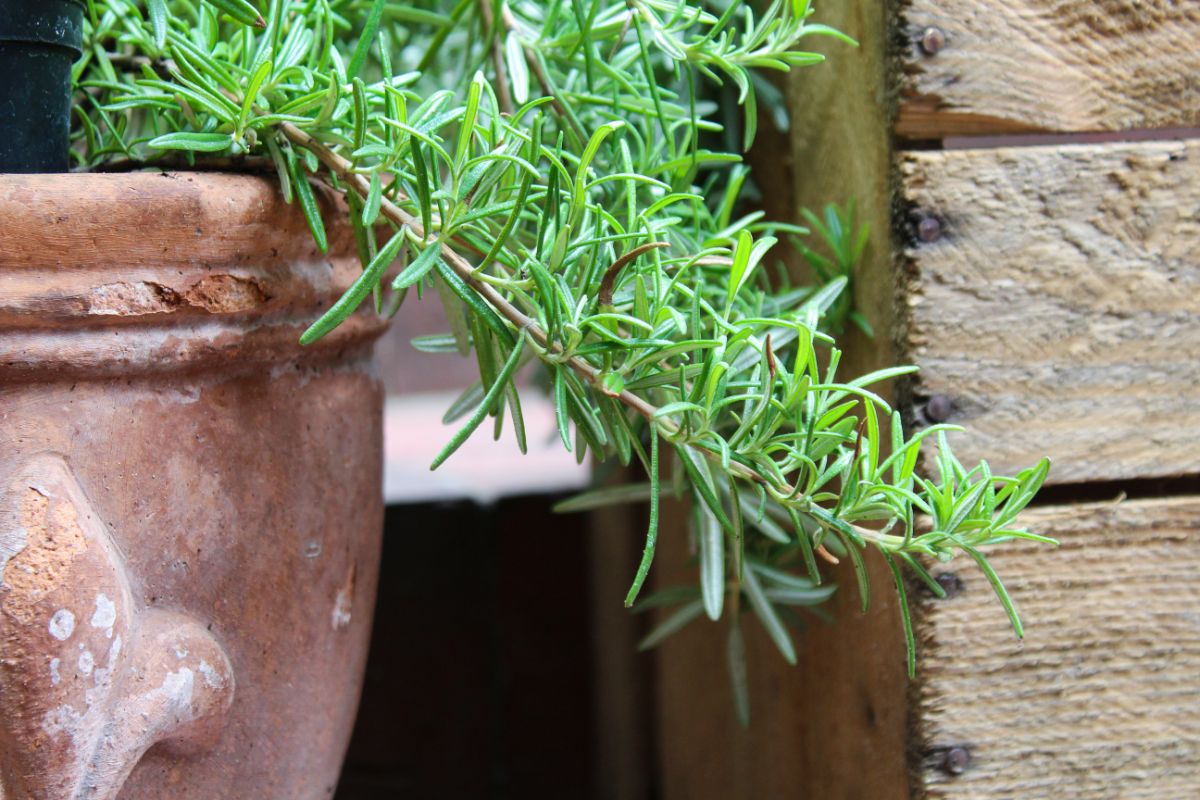 Dill and cilantro may bolt in the heat, but most other herbs will grow well throughout the summer, providing you with all the fresh flavor you need for your favorite recipes. What herbs are best for your garden will depend on your tastes, but some herbs that grow well in heat include lavender, rosemary, sage, thyme, oregano, chives, and mint. And, while herbs are often used in cooking, you can also brew them into your own homemade herbal teas.
Because of their small size, herbs are ideal for small space gardens, and most herbs can be kept in pots. One thing to keep in mind is that herbs with woody stems tend to need less water than herbs with tender stems, but beyond this, most herbs can be grown together. One exception, of course, is mint, which grows so aggressively it's usually kept alone in pots.
18. Pumpkins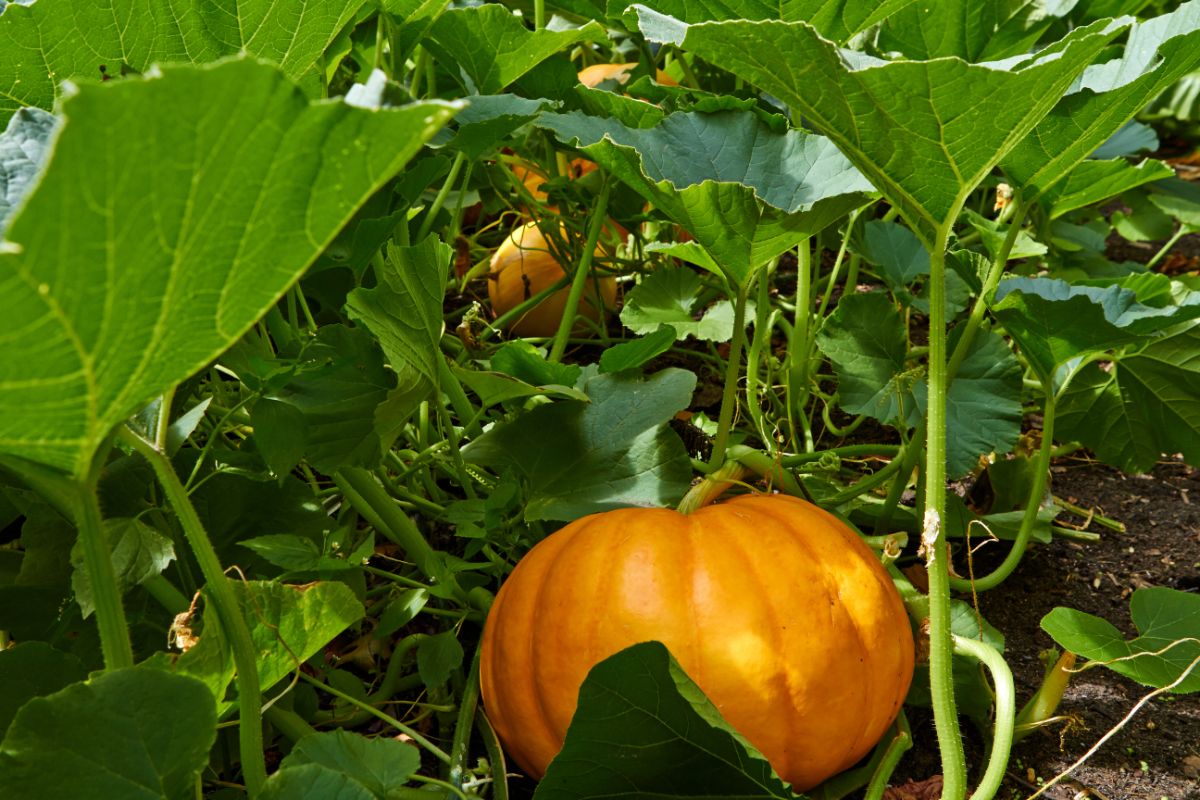 While pumpkins are usually thought of as an autumn crop, they do most of their growing in summer. If you want to have pumpkins for carving at Halloween time or you love making homemade pumpkin pie around the holidays, you'll need to leave space in your garden for a pumpkin vine or two. For an autumn harvest, pumpkins are usually planted in spring, but pumpkins are sometimes planted in June or early July in mild climates.
Pumpkins come in all shapes and sizes, from pint-sized ornamental pumpkins to massive plants that can tip the scales at over 1 ton! The secret to growing large pumpkins is to keep your plants well-watered and to start off the growing season by enriching your soil with quality compost or aged manure. You can also get larger pumpkins by removing some of the plant's flowers, which will channel more energy toward the remaining fruit.
Frequently asked questions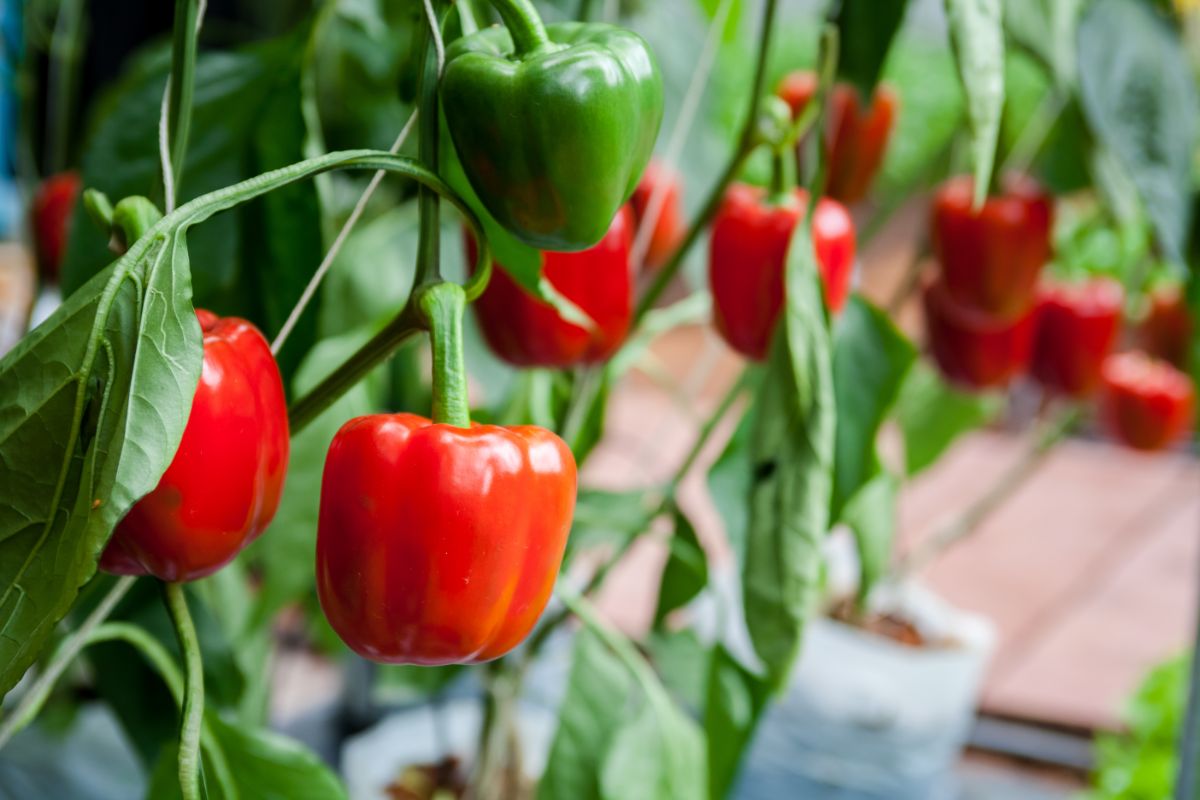 Is July too late to grow vegetables?
July is definitely not too late to start vegetables! While most people think they need to have all of their veggies planted in spring, some fast-growing crops can be planted through the end of summer. Cool-weather crops, like broccoli and spinach, are also usually planted towards the end of summer for an autumn harvest.
Can I start a garden in August?
Some long-season crops, like tomatoes and pumpkins, shouldn't be started in August because they usually won't have enough time to mature before frost arrives. However, if you focus on cool-weather vegetables and fast-growing crops, you can start a successful garden even in August!
Can I start tomatoes in July?
If you live in a warm area, you may be able to start tomatoes in July. But if you're in a rush for time, pay attention to the "days to maturity" information on tomato seed packets and choose varieties that ripen in a shorter period of time. Nursery starts also grow faster than tomato seeds and produce an earlier harvest as well.
How late can I plant cucumbers?
Cucumbers are usually planted in May or June, which will give them enough time to grow before autumn arrives. If you live in a warm climate, you may be able to start cucumbers even later, but always check your seed packets for information about how long it takes particular cucumber varieties to ripen when grown from seed.
Summary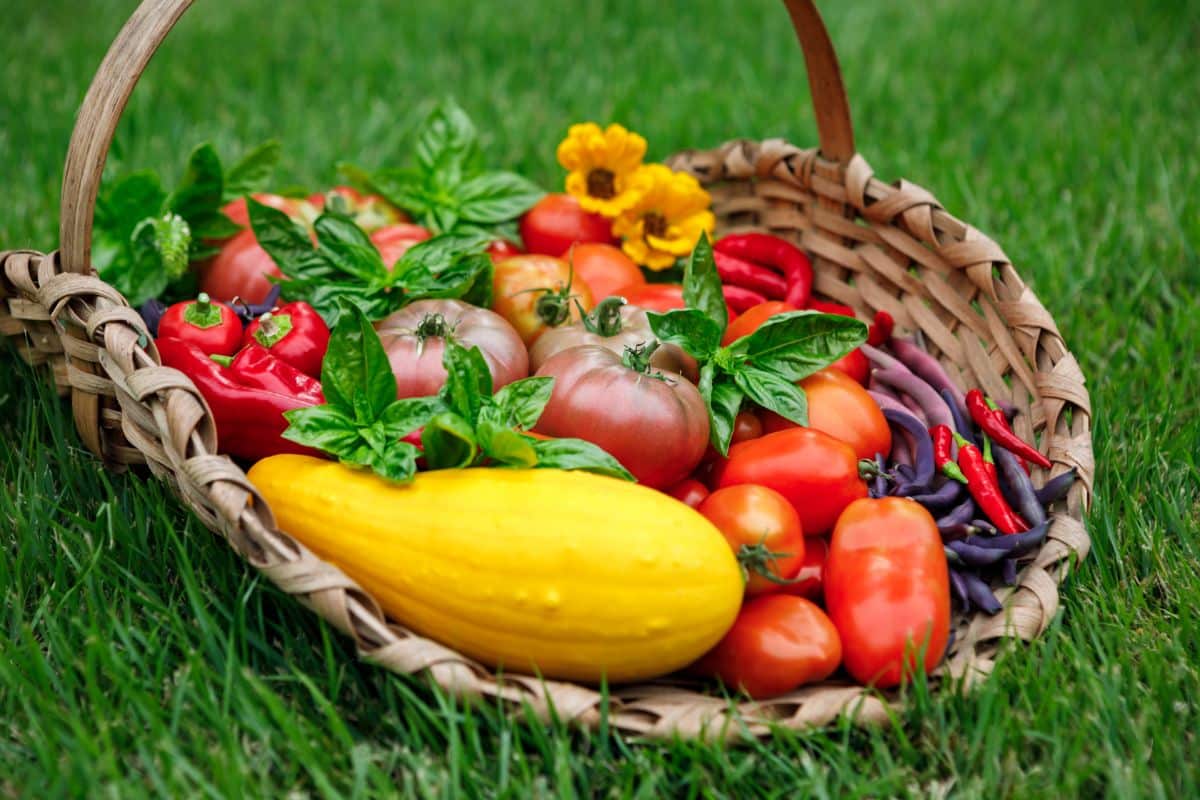 Summer gardens may not be the place for cool-weather veggies, but there are still lots of heat-loving plants that will thrive in garden beds throughout the growing season. From tomatoes to pumpkins, many vegetables, fruit, and flowers grow even better in heat, allowing you to grow mouthwatering veggies throughout the summer months and into fall too.
Growing a variety of different vegetables that ripen in spring, summer, and fall is a good way to maximize your garden space and get an even larger crop of food out of your garden. While the plants we've covered today are ideal for summer growing, you can also grow some cool-weather crops during the summer months with succession planting. If you're new to this gardening method, check out our full guide on the best vegetables to grow with succession planting.