As most vegetables and fruit require a bright sun to grow, you may be limited in the plants you can keep if you have a wooded property. However, there are a number of edible plants that thrive even under a canopy of leaves and still produce an impressive crop of food.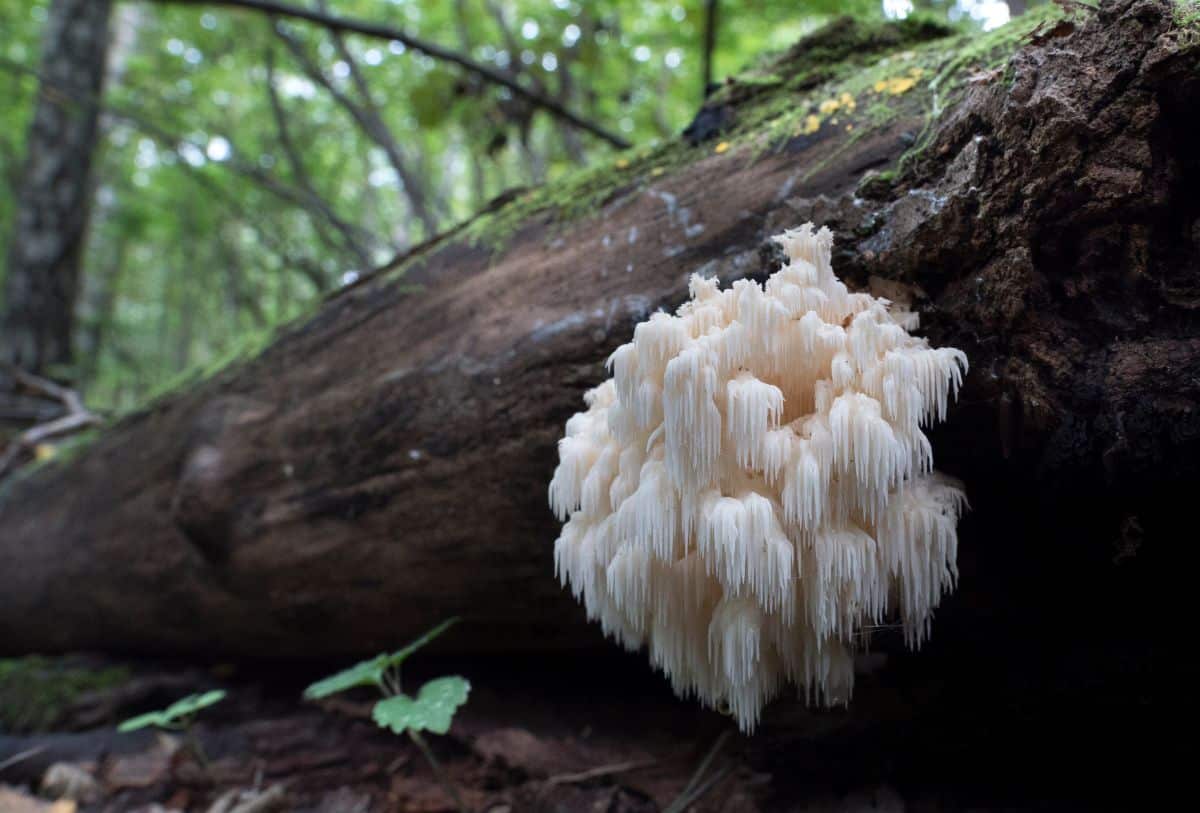 In their book Farming the Woods, authors Ken Mudge and Steve Gabriel provide a thorough plan for how to grow a wide range of food products on a fully forested lot. For complete garden plans and tips, you may want to pick up a copy of their book. But if you're just looking for a bit of gardening inspiration, this guide will introduce you to some of the best food crops that you can grow under a full canopy of trees.
Jump to:
18 edible crops you can grow on wooded lots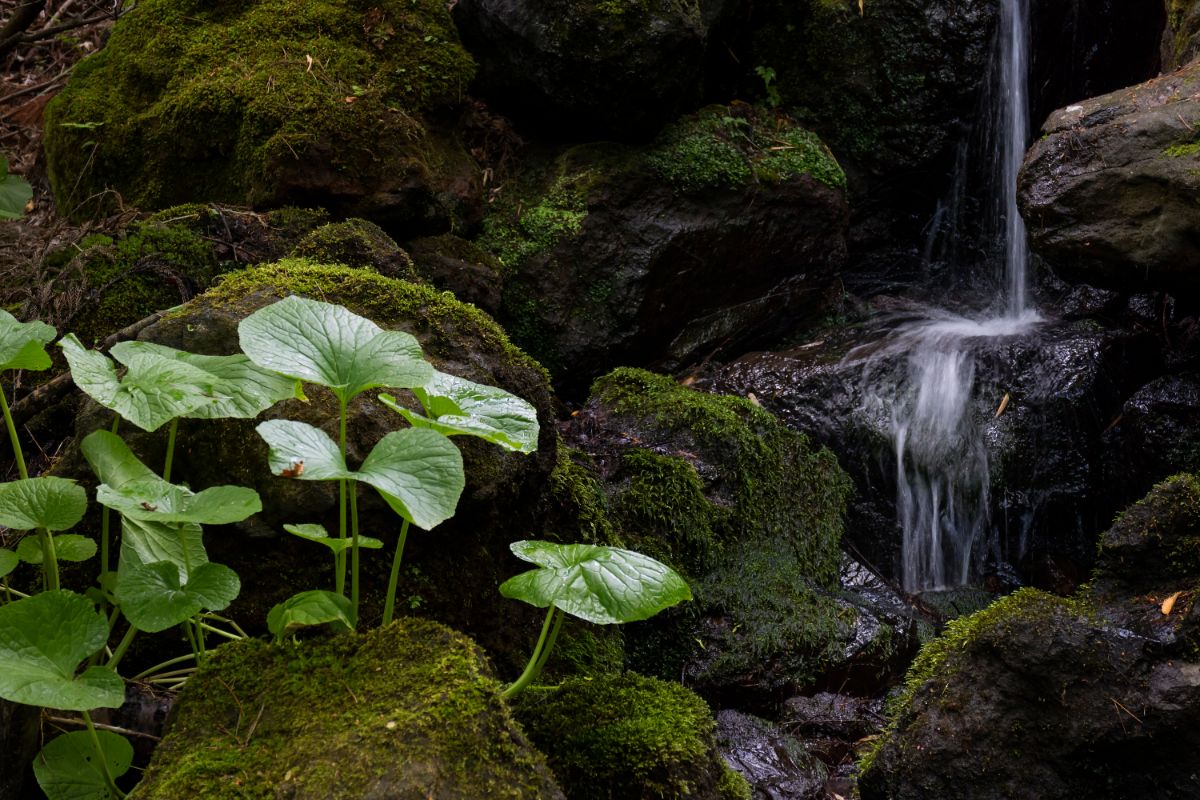 From adaptable herbs to deep shade-loving plants, like wasabi and ginseng, there are plenty of food crops that you can grow on forested lots. Below are some of our favorite plants to grow in the shade, as well as some planting tips to ensure your forest garden is a success.
1. Mushrooms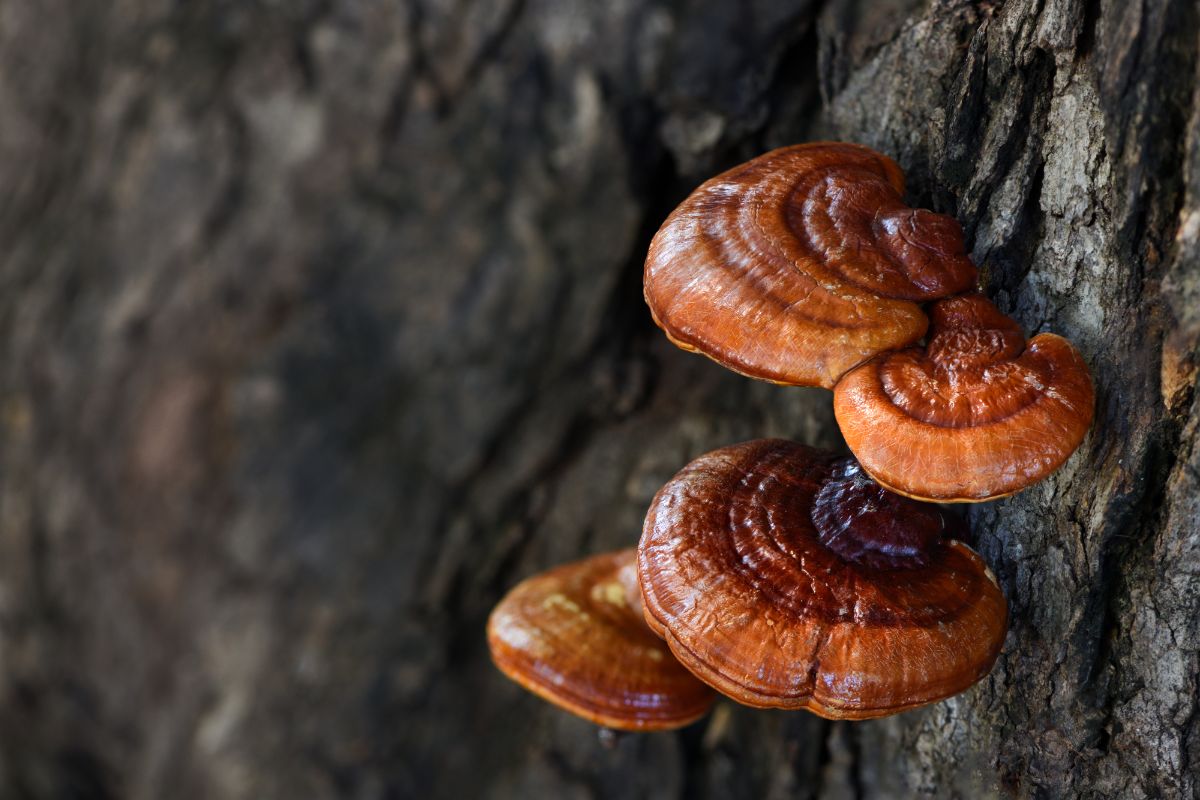 Indoor mushroom growing kits are very popular today, but if you have an outdoor growing space, you can take your mushroom hobby outdoors. Many tasty mushroom types can be grown with mushroom plugs, which are placed inside holes drilled into tree logs. Mushrooms like oyster mushrooms, shiitake, lion's mane, and Reishi can all be grown in this manner.
To grow mushrooms outdoors, holes are drilled into natural logs with a power drill, and then "plugs" inoculated with mushroom spores are then inserted into the drilled holes. After that, the holes are sealed up with natural wax and then kept moist until the mushrooms begin to grow. Unlike plants, mushrooms don't need light to mature and can be kept in even very shaded, wooded lots.
2. Pawpaw (Asimina triloba)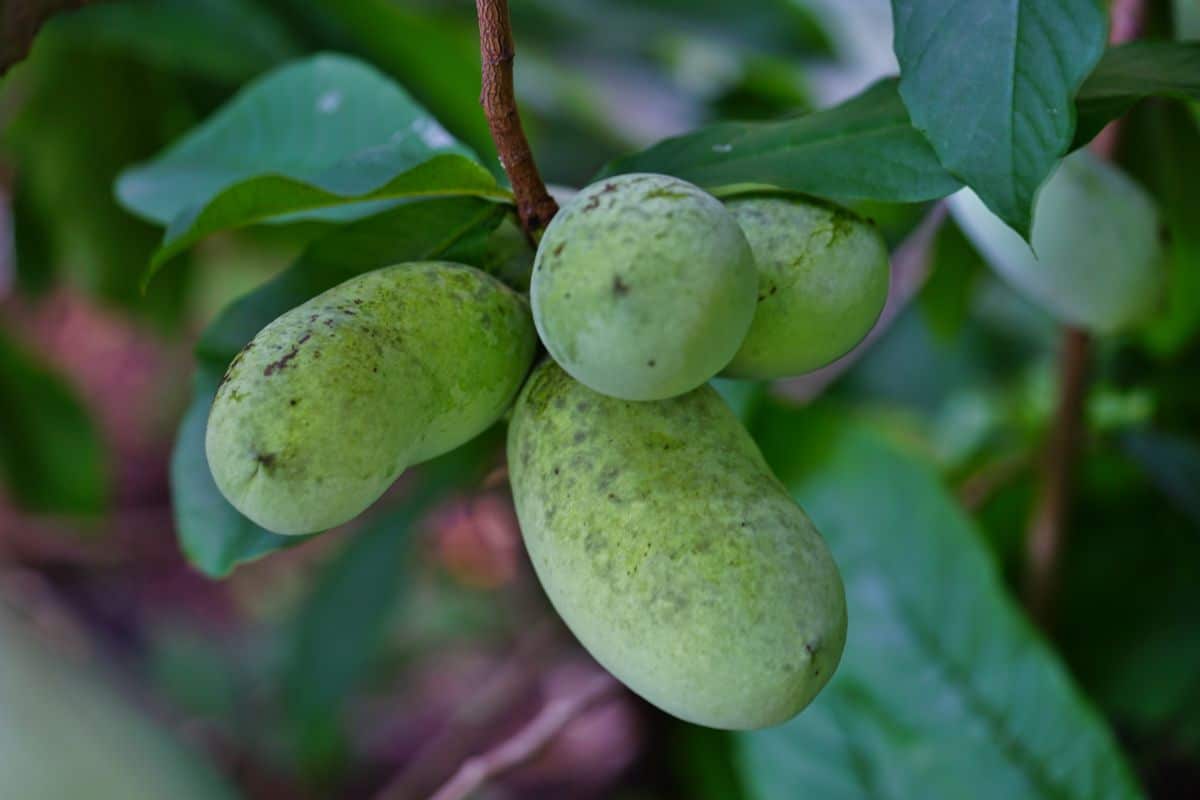 Pawpaw fruit isn't usually sold at grocery stores, so if you want to try it, you'll probably need to grow your own. The good news is that pawpaw trees are easygoing and can grow in part shade, so they are suitable for forest gardening.
Pawpaws are cold hardy plants and can grow in areas as chilly as zone 5. Mature trees grow to about 30' in height and start producing fruit in August to October. Pawpaw fruit is sweet and creamy, with hints of vanilla and banana, and its flavor is sometimes likened to Boston cream pie.
3. Blueberries (Vaccinium spp.)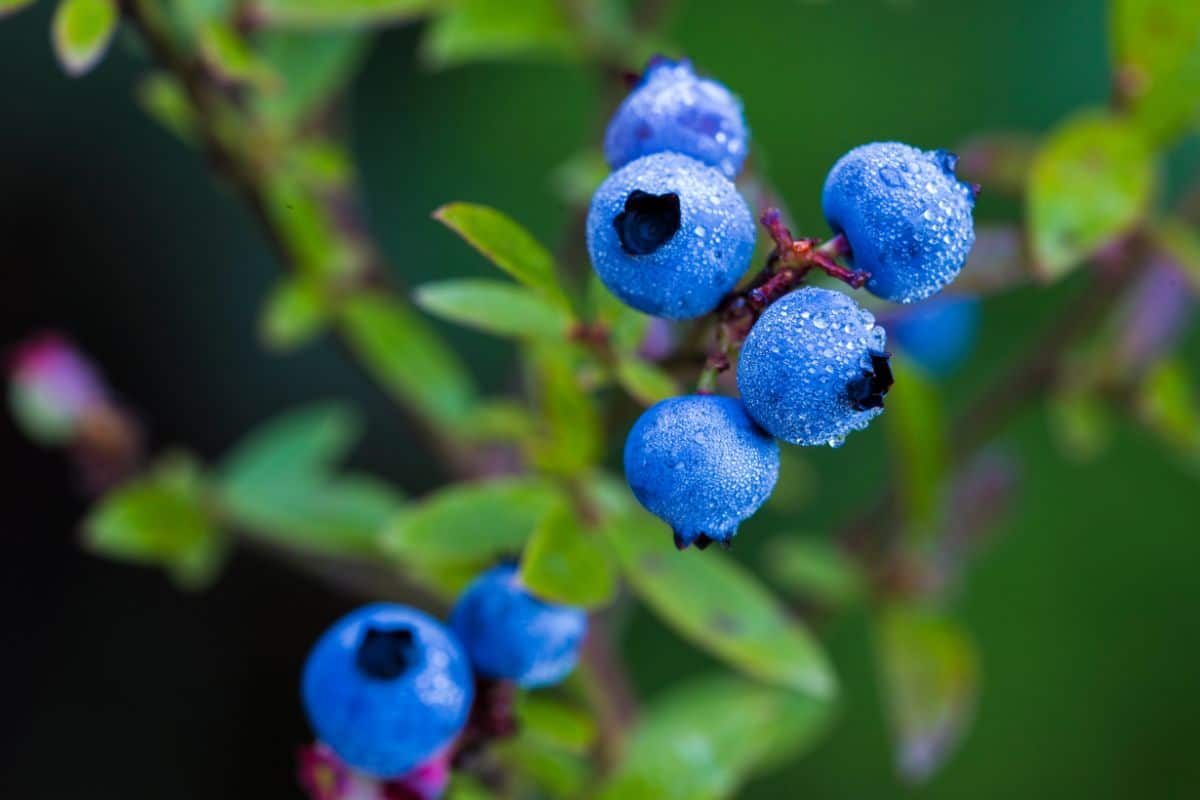 There are lots of different blueberry cultivars to choose from, including highbush and lowbush blueberries. Highbush blueberries grow taller and produce more fruit, while lowbush blueberries are small shrubs with a smaller harvest of sweeter and darker berries. Both varieties can tolerate part shade, although they produce more fruit in full sun.
Blueberries grow best in slightly acidic, sandy soil, so you may want to adjust your soil pH prior to planting with a soil acidifier. You'll need to be patient when growing blueberries as they usually won't begin to fruit until their third year. When mature enough, blueberries fruit in summer, from June to August.
4. Wasabi (Eutrema japonicum)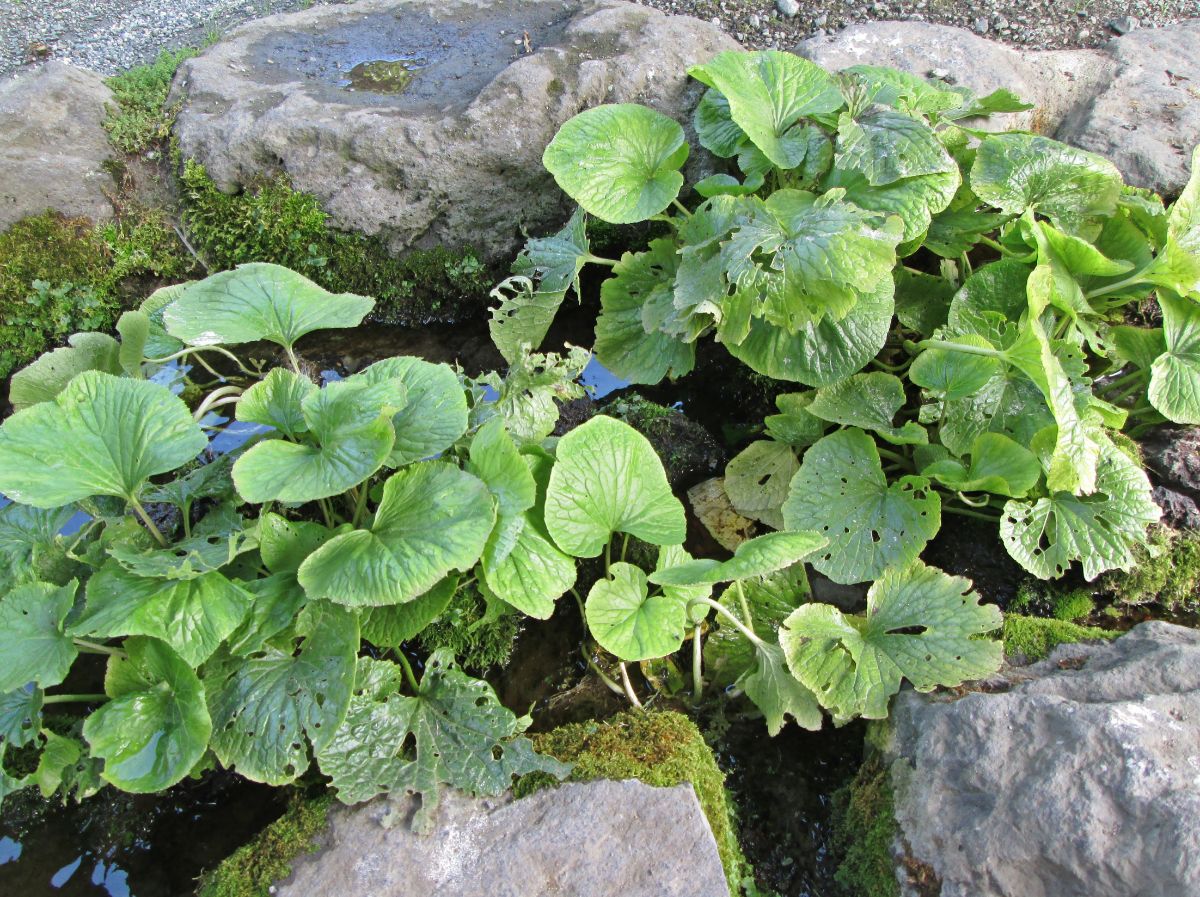 If you love eating sushi, you're probably pretty familiar with wasabi paste – that spicy, green condiment that is used to add a bit more heat. However, most of the wasabi that you'll encounter at restaurants and grocery stores is actually horseradish root blended with green dye and isn't wasabi at all.
True wasabi can be difficult to grow and doesn't have a long shelf life, making it difficult to serve at restaurants, but you can grow it in forested lots. That's because wasabi does not tolerate bright sun and needs to be grown under a forest canopy or shade cloth. Additionally, in nature, wasabi may grow along streambanks, but it is not an aquatic plant and requires moist, not soggy soil.
5. Hazelnuts (Corylus spp.)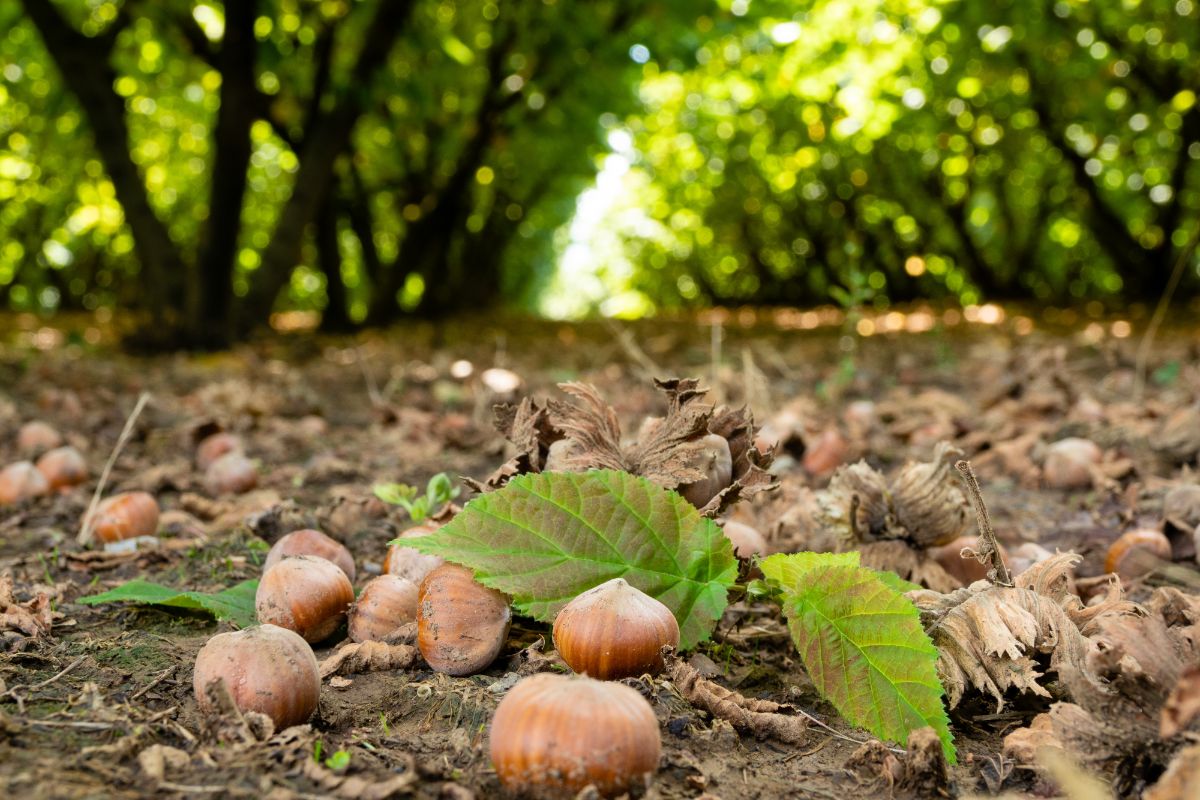 Also known as filberts, hazelnuts are larger than many of the other plants on this list, so they aren't appropriate for all forest gardens. But they are quite compact trees and can work in smaller spaces if you have enough room for them. When fully mature, hazelnut trees grow to between 8 and 20' high and 15' wide.
Hazelnuts are known for their sweet and creamy meat that is excellent in candies and desserts. When properly maintained, trees can be quite prolific and produce about 7 pounds of hazelnuts each! Unlike most nut trees, hazelnuts can grow in part shade, making them a good choice for forest gardening.
6. Leafy Greens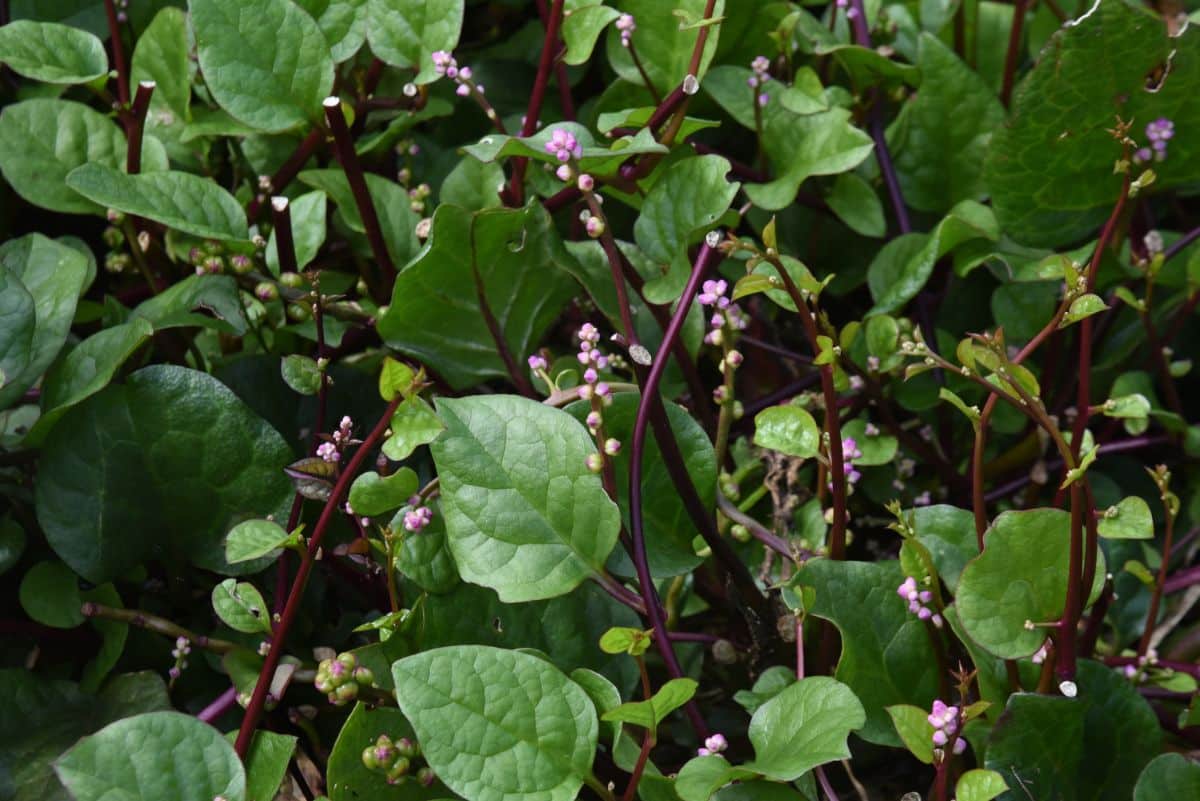 Most vegetables need bright sun to grow properly and aren't appropriate for wooded lots, but leafy greens can be the exception. Some greens, like spinach, certain lettuces, sorrel, kale, collard greens, and more, tend to bolt in high heat and bright sun. But you can slow down the bolting process by sowing these greens in part shade.
Fully shaded, wooded lots won't usually get enough light to support healthy, leafy green growth, but if you have an area of your property with the dappled sun, it might just work. Because these plants grow best in rich, well-draining soil, consider sowing your seeds in pots if your soil has lots of tree roots or is heavily compacted.
7. Jerusalem Artichoke (Helianthus tuberosus)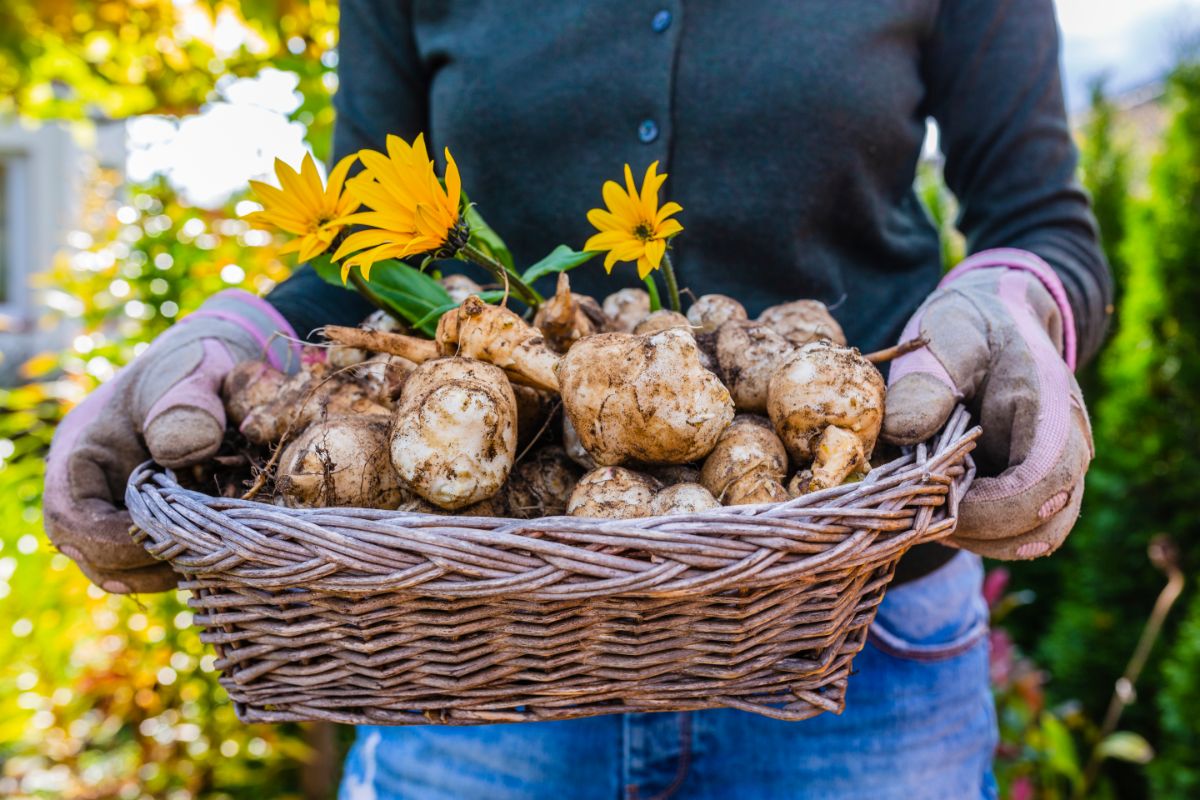 Also known as sunchokes, Jerusalem artichokes are members of the sunflower family and are native to eastern North America. A very easy-to-grow plant, sunchokes are mostly cultivated for their tubers that look a lot like potatoes and have a sweet and nutty flavor. Plants grow to about 10' high and bloom pretty, sunflower-like flowers that make wonderful cut flowers too.
While sunchokes prefer bright sun, they can also be grown in part shade, making them a good choice for wooded properties. Plants are cold hardy, and perennial, but they can become invasive in some areas. For this reason, some gardeners choose to grow these plants in pots or grow bags to keep them from spreading.
8. Elderberry (Sambucus nigra)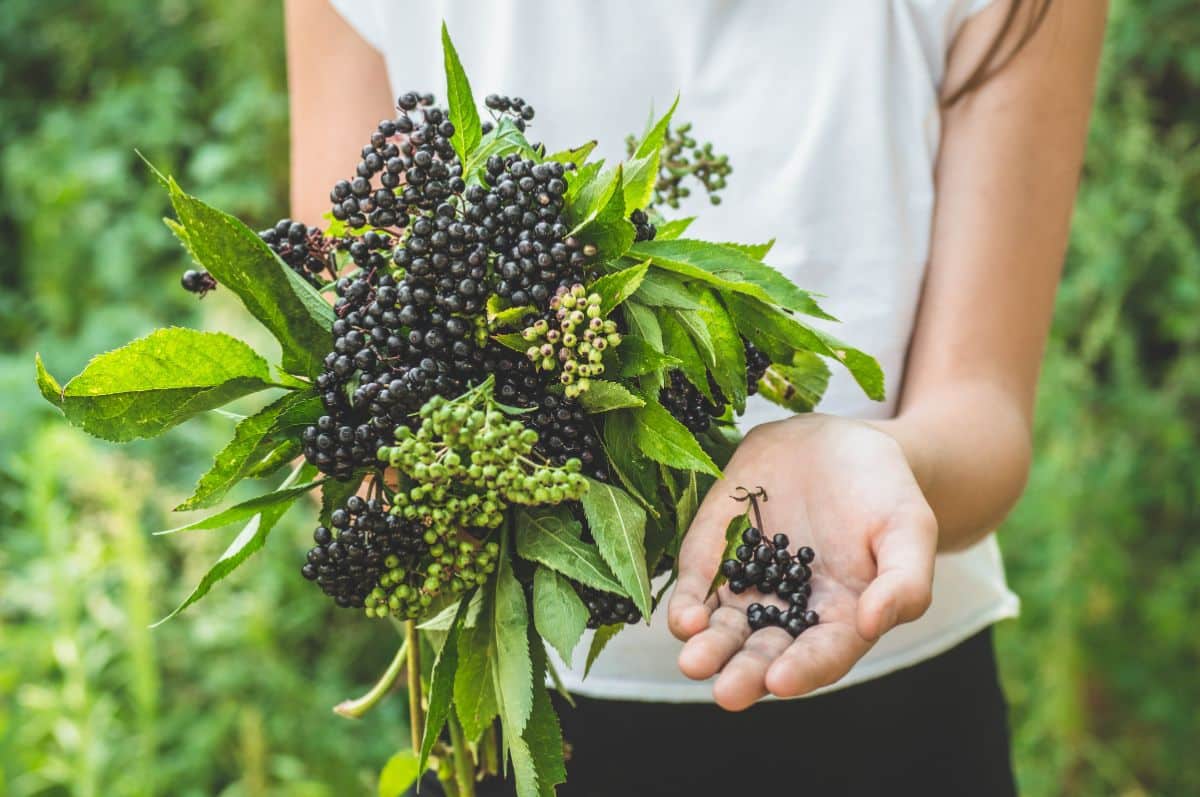 Elderberries have become very popular among gardeners in recent years, as their berries make exceptional syrups and other goods. There are a number of different elderberry varieties, and some are favored for their ornamental foliage, while others are known to be prolific berry producers. Whichever elderberry you choose, these utilitarian plants can be rewarding to grow, even on shady properties.
While elderberries prefer full sun, they can be grown in part shade, although they may produce fewer berries. Elderberries produce foamy white flowers in spring, which mature into berries in summer. The flowers are edible, too, and make lovely teas when dried. You may want to protect your berries with fruit protection bags, as birds love to eat them!
9. Sugar Maple (Acer saccharum)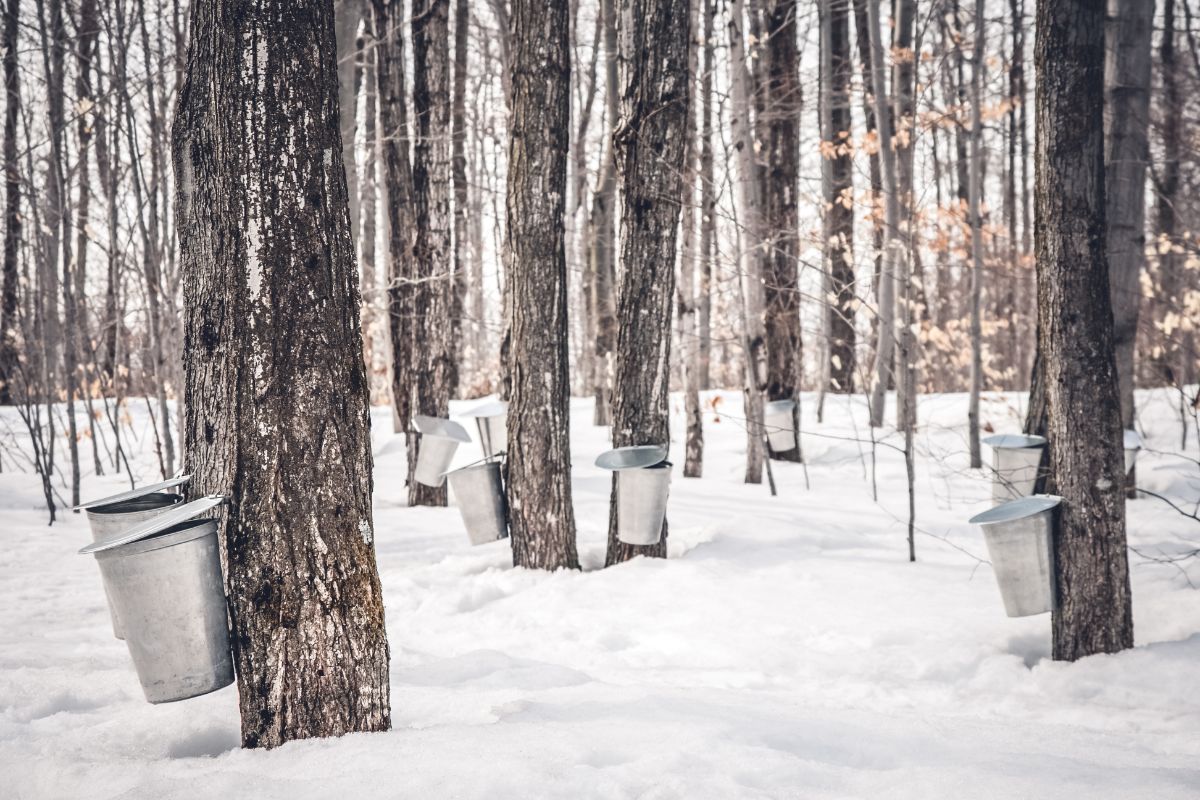 There's nothing better than pancakes, and maple syrup served piping hot on your breakfast plate. But have you ever thought about making your own maple syrup from scratch?
If you have a wooded property, you may already have sugar maples growing on it, but you can also certainly plant your own! Sap from maple trees is collected in early spring, generally in February or March, and then cooked down to create a syrup. Conveniently, many of the supplies you need to start making your own syrup can be ordered online!
10. Stinging Nettle (Urtica dioica)
Stinging nettle is notorious for its fiery stings that can leave you with a nasty rash if you come in contact with the tiny hairs on plant stems and leaves. Nettle is also a vigorously growing plant, rapidly self-seeds, and can be invasive in some areas. For this reason, if you want to grow this plant, it's advised to keep it in pots and deadhead any seeds to prevent it from becoming unmanageable.
But despite its reputation, stinging nettle is a useful and tasty plant to have. It has been prized as a medicinal plant for centuries, but leaves can also be cooked and eaten like any leafy green. Somewhat drought tolerant once established, stinging nettle can grow in part shade as well as full sun.
11. Raspberries (Rubus idaeus)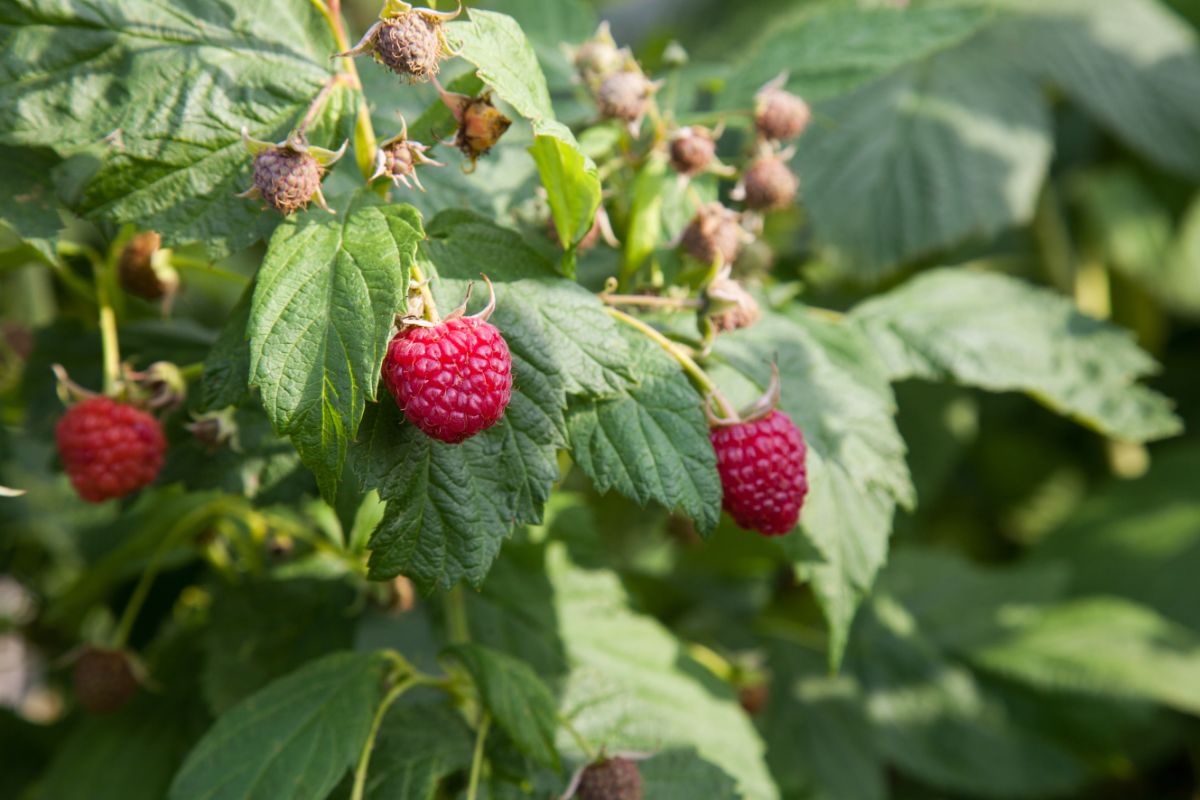 Both black and red raspberries are excellent plants for forest gardens as they are easy to grow, require minimal maintenance, and can handle part shade. These plants form canes that produce fruit; however, most raspberry varieties only fruit on second-year canes. This is important to remember as you don't want to cut all your canes down in the autumn because fruit won't develop on new growth.
Raspberries can be eaten straight from your garden, or you can cook them into pies and other desserts. The leaves are also edible and can be brewed into a mildly flavored tea. Because raspberry canes tend to spread, many gardeners opt to trellis these plants to keep them more compact.
12. Ginger (Zingiber officinale)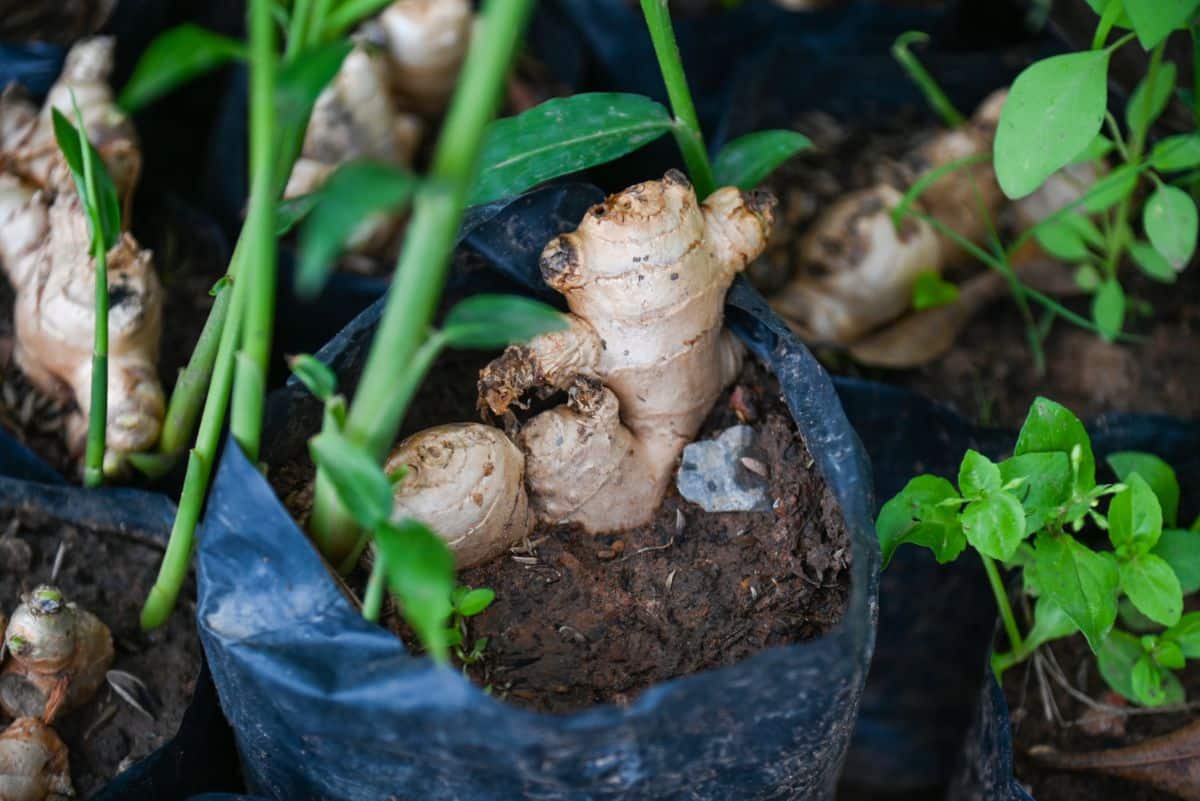 Despite their tropical look and feel, ginger plants don't actually like a bright sun that much, and they grow better in part shade. This is especially true in hot locations, where ginger may suffer from sunburn or stunted growth in extreme heat. Growing ginger in pots in your forest garden can produce a large harvest, just as long as your plants receive some part sun.
Ginger plants are naturally found in warmer locations, so if you live in a cold area, you may want to start your ginger indoors in early spring to give it a jumpstart on the growing season. Beyond that, ginger is a relatively easy plant to keep, and it can even be grown from ginger you purchase at the grocery store.
13. Currants (Ribes spp.)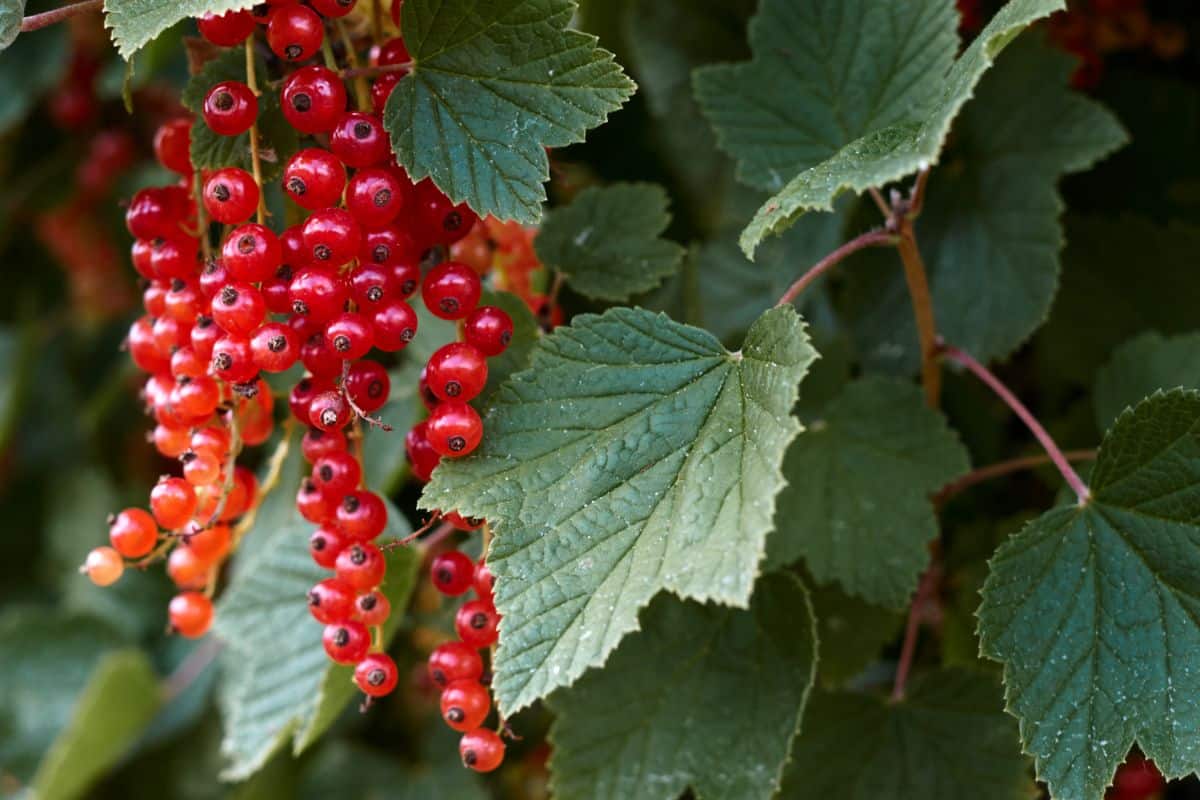 Currants may be less commonly grown today, but they have been very popular fruiting plants in previous generations, and they are gaining popularity again. These gorgeous plants produce clusters of bright red berries in June and July that are delightful in pies and other desserts. Currants have a sweet and sour flavor and a crisp bite that makes them fun snacking foods!
Currants naturally grow as understory shrubs in the forest, so they are accustomed to shade. When mature, these plants grow between 3 and 6' tall and begin producing fruit sometime between their first and third year. Currants grow best in rich, well-draining soil and will benefit from some compost mixed into their soil at the time of planting.
14. Ramps (Allium tricoccum)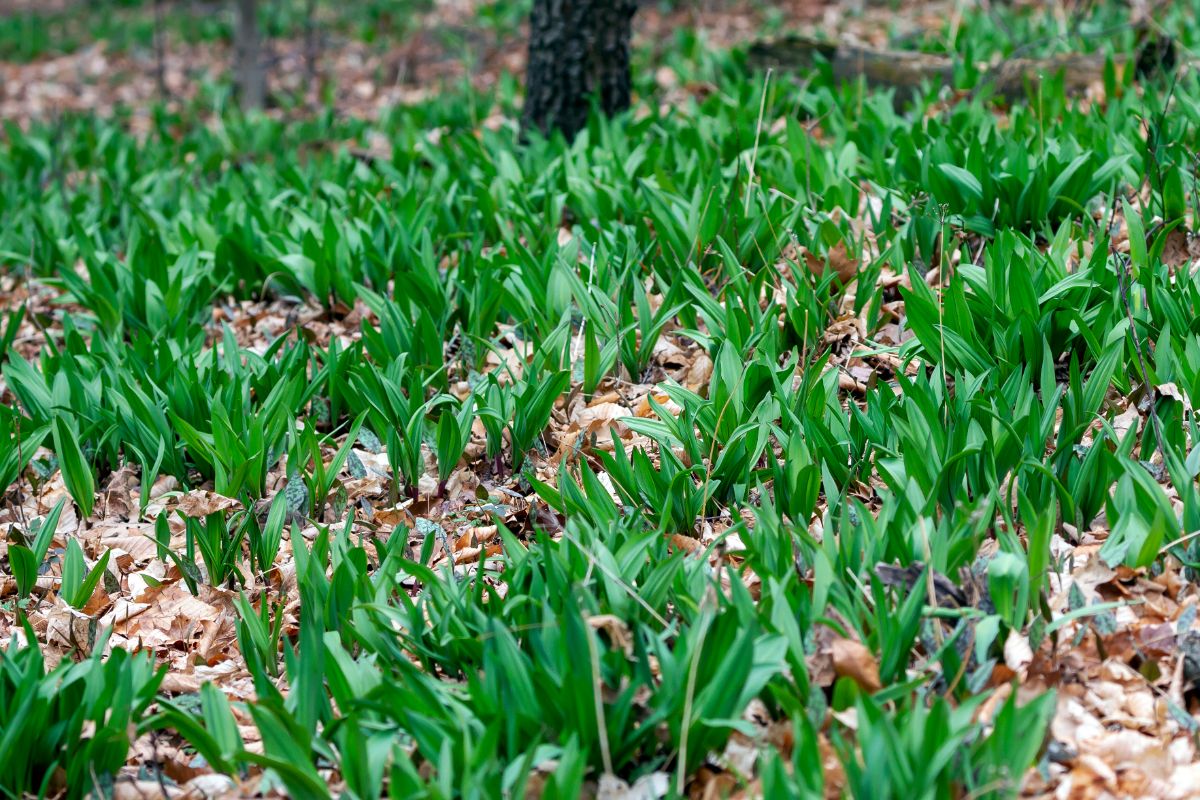 Also known as wild leeks, ramps are native to the eastern United States and have a flavor that is somewhere between garlic and green onions. Delicious fried, sauteed, or blended into pestos, ramps were once primarily foraged from the wild, but they can now be purchased by home growers. These plants have a short harvesting window in spring, and then plants die back and remain dormant until the following year.
Cold hardy ramps can grow in zones 4 to 7, and they also prefer shady spots, making them ideal for forest gardens. When growing these plants, try to imitate their natural growing environment as much as possible. They prefer to grow in moist, well-draining soil underneath deciduous trees and grow best in earth enriched with compost or other organic matter.
15. American Ginseng (Panax quinquefolius)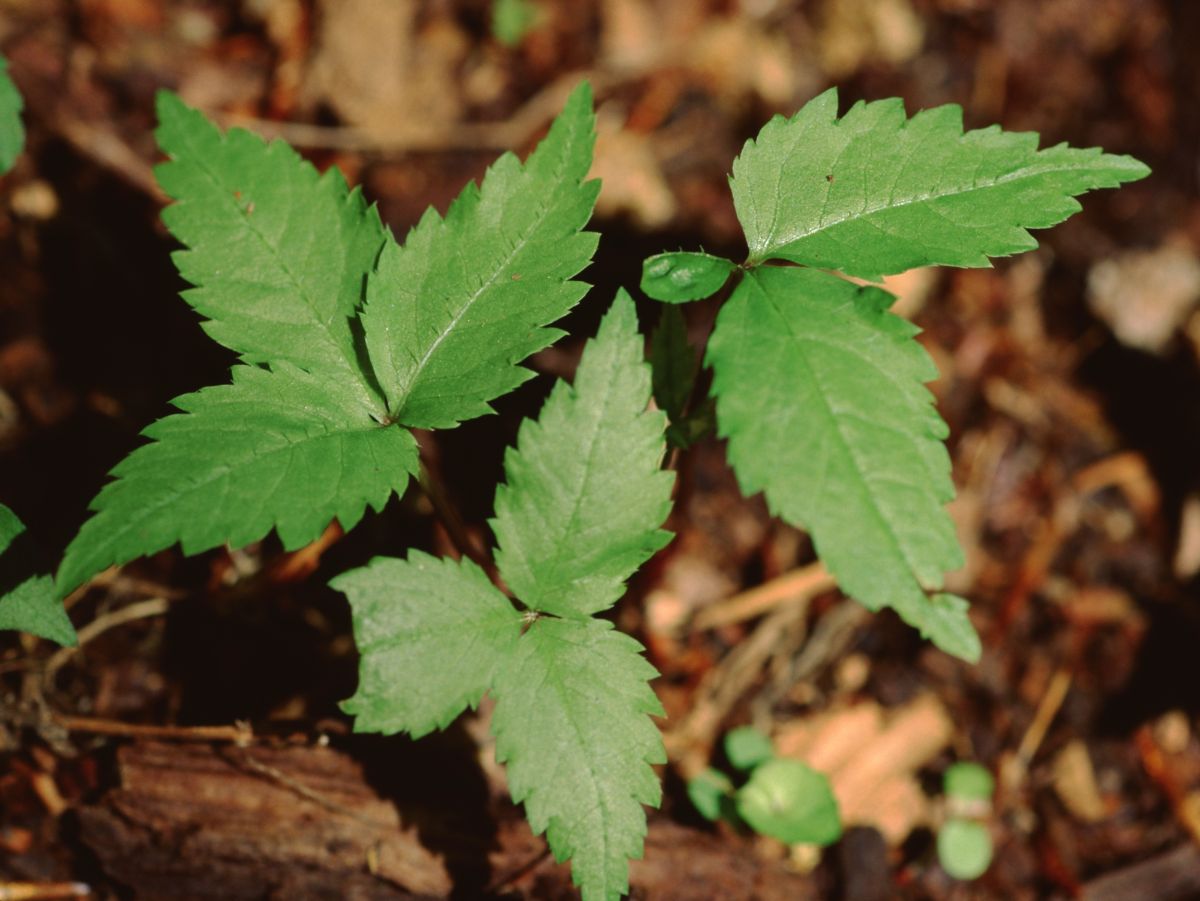 Ginseng used to be harvested from the wild, but the methods employed in the harvesting process were very destructive, and wild American ginseng is now classified as endangered in the United States. However, plants can be grown at home from seeds or seedlings starts, which is easier on you and much better for the environment!
Ginseng has been used in alternative medicine for centuries, but it also makes a fine herbal tea and comforting soup. Hardy to zone 3, ginseng can be grown in cooler locations, but it needs a fair amount of shade to develop correctly. These plants thrive in rich, well-draining soil that is kept consistently moist but never soggy.
16. Fiddlehead Ferns (Matteuccia struthiopteris)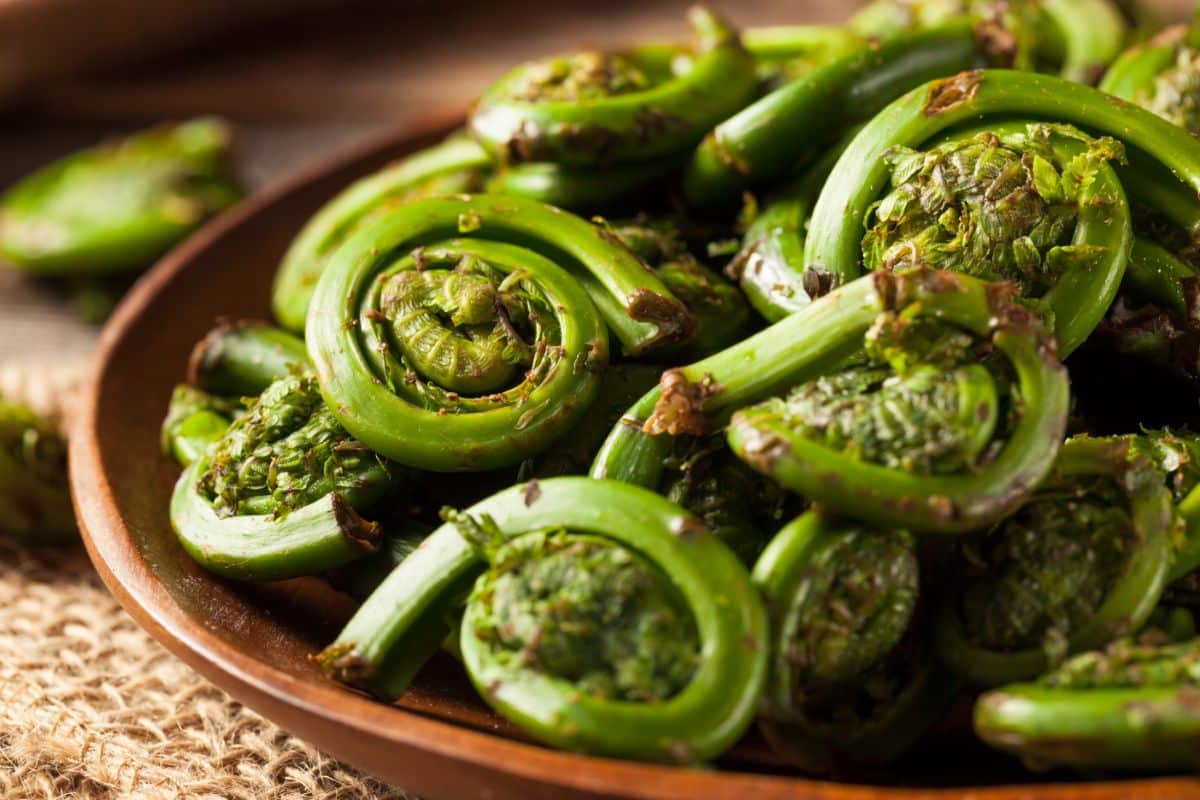 Fiddlehead ferns are elegant and delicious springtime fare with a taste that is reminiscent of asparagus. Often sauteed with butter and served with lemon zest, these simple vegetables can also be pickled, plated up with breakfast eggs, or used in other creative ways.
Not all ferns are edible, however, and most fiddlehead ferns are actually the immature fronds of the ostrich fern. Ostrich ferns are found throughout the temperate regions of the northern hemisphere, but they can also be grown in home gardens. If you want to harvest fiddlehead ferns, provide your ostrich ferns with part sun and slightly acidic, moist soil.
17. Herbs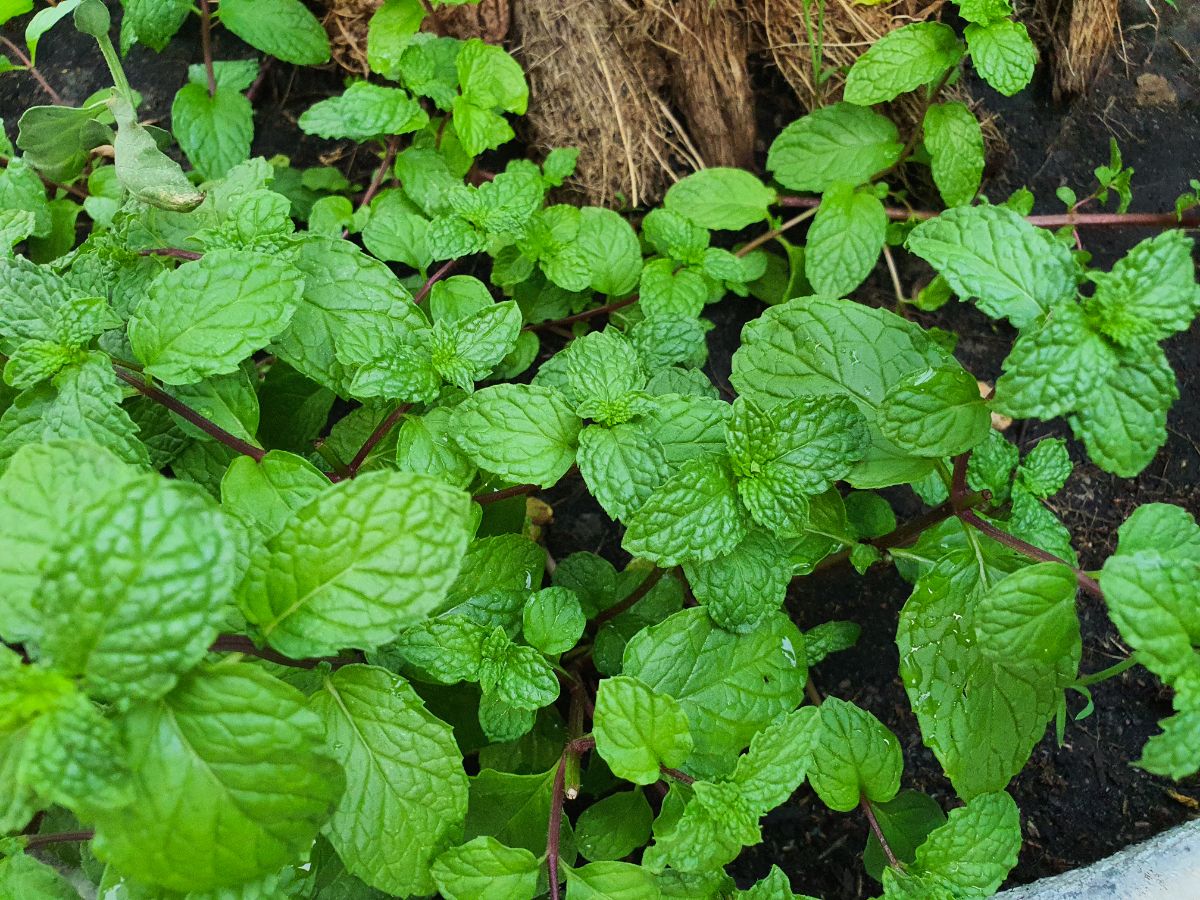 Like leafy greens, many herbs don't do well in bright sun and can bolt if they're grown in bright light or excessive heat. Planting cool weather-loving herbs, like cilantro and parsley, in pots in your wooded garden can make a lot of sense, and your plants will grow happily much longer into the summer heat. What's more, herbs are very compact plants to grow, so you can cultivate a lot of them on a small property.
To get the most out of your harvest, try succession planting your herb seeds every 2 to 3 weeks throughout the growing season. Some of the best herbs to grow in the shade include:
Cilantro
Parsley
Mint
Lovage
Chervil
Oregano
Lemon Balm
Chives
Note: Mint and other mint-like plants, such as lemon balm, can rapidly spread and become invasive in some areas. To prevent this, be sure to grow these plants in pots and keep a lookout for underground runners which can grow out of potholes and underneath the sides of raised bed gardens.
18. American Persimmon (Diospyros virginiana)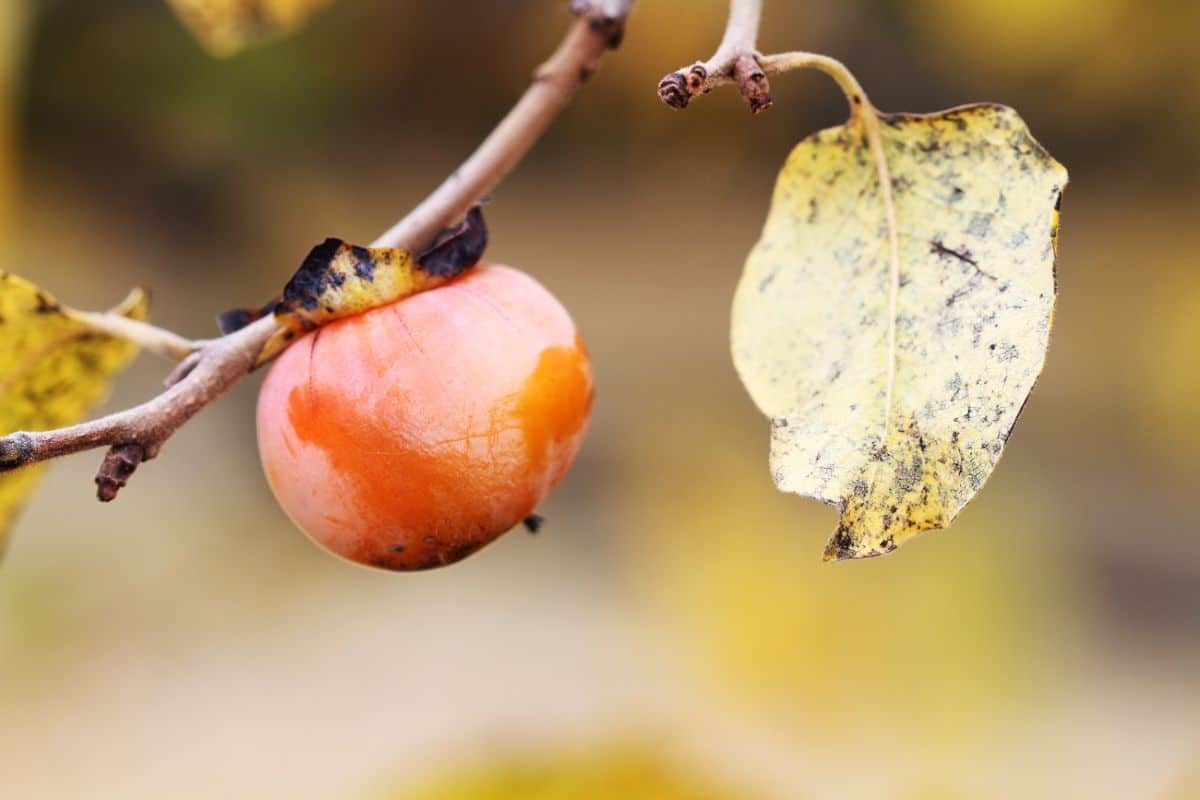 Native to the central and eastern United States, American persimmons are not the variety of persimmons you'll commonly see in grocery stores, but they are still delicious! American persimmons are smaller in size and have a distinct, beak-like shape at their base. Very attractive to birds and other wildlife, fruit is very sweet when fully ripe but astringent in flavor when it's picked too early.
American persimmon trees can grow up to 80' tall, with branches stretching about 35' across. In order to set fruit, you will need both a male and a female tree, as these plants are not self-pollinating. Trees grown from seed can take a long time to develop fruit, while trees grown from grafts will produce fruit much earlier – in as little as 3 years.
Frequently asked questions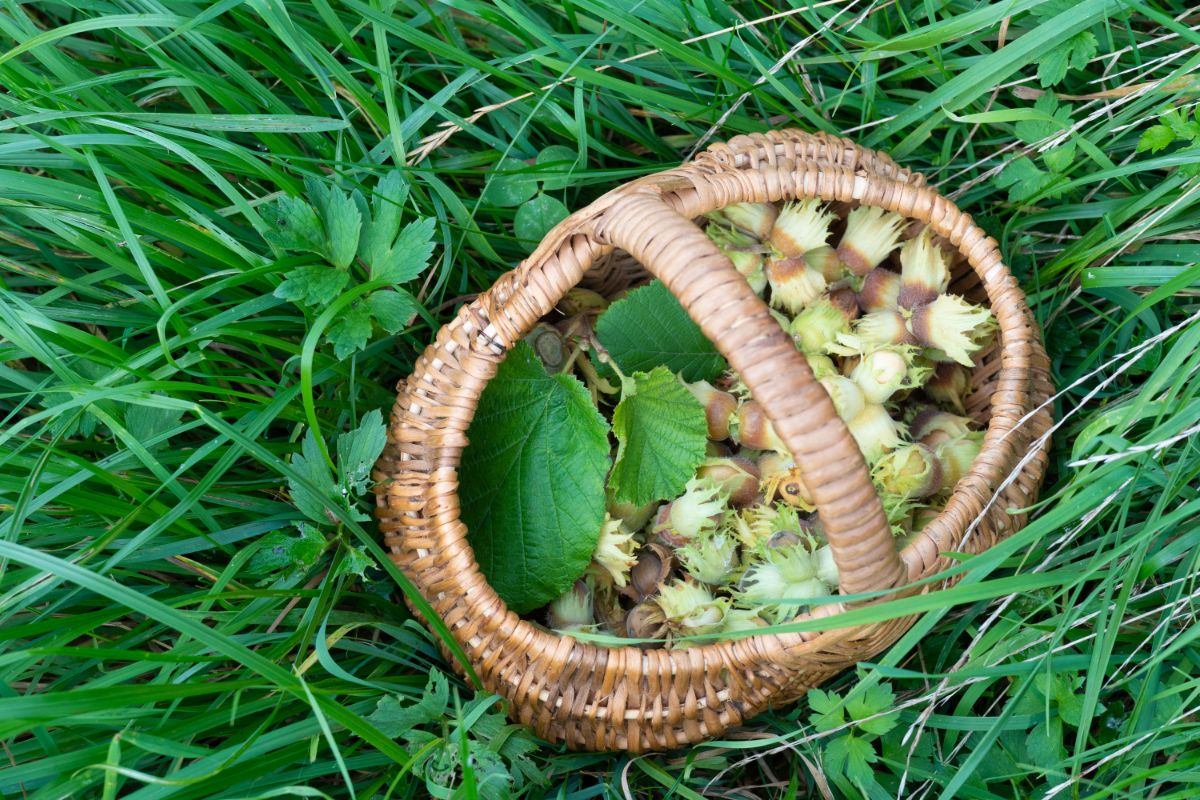 Summary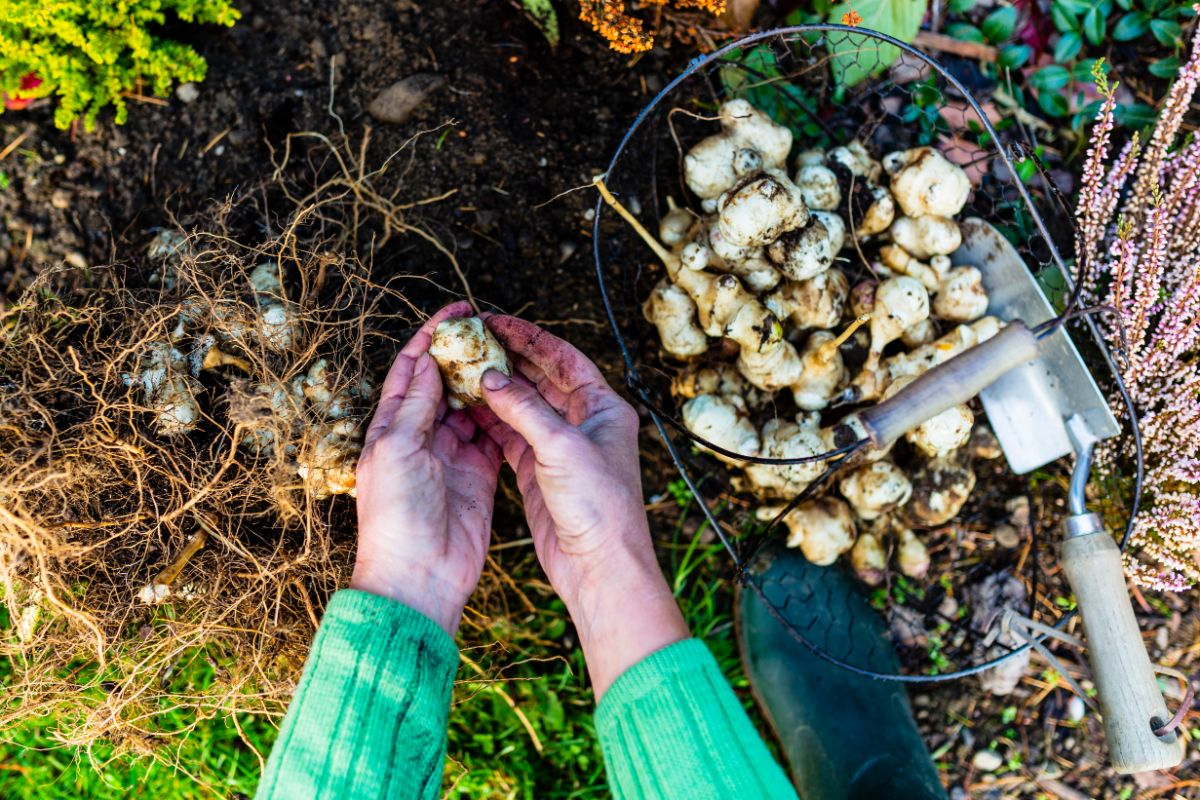 Homeowners with very shaded, wooded backyards may not be able to grow corn, pumpkins, and other sun-loving plants. But that doesn't mean you can't grow your own groceries!
There are plenty of delicious fruit, vegetables, and herbs that can grow in full to part-shade and can even thrive under a thick canopy of trees. You may need to grow plants in raised beds or pots in order to work around tangles of tree roots, but forest gardening can definitely be productive and rewarding.
Before planting in the woods, be sure to do the necessary research to understand the particular growing needs of the plants you'd like to keep. If this article inspired you and you are ready to start planting, check out our guide on growing shade-loving ginger, which is one of the best plants to sow in a woodland garden.