When you look at the packets your garden seeds come in, you'll see that they all have a date on them. Usually, this date will say something like, "Packed for 2023 Season" or "Packed in 2022". To many of us, this implies an expiration date. It looks like the expiration dates or "best by" dates we see on food and perishable products like supplements and medications.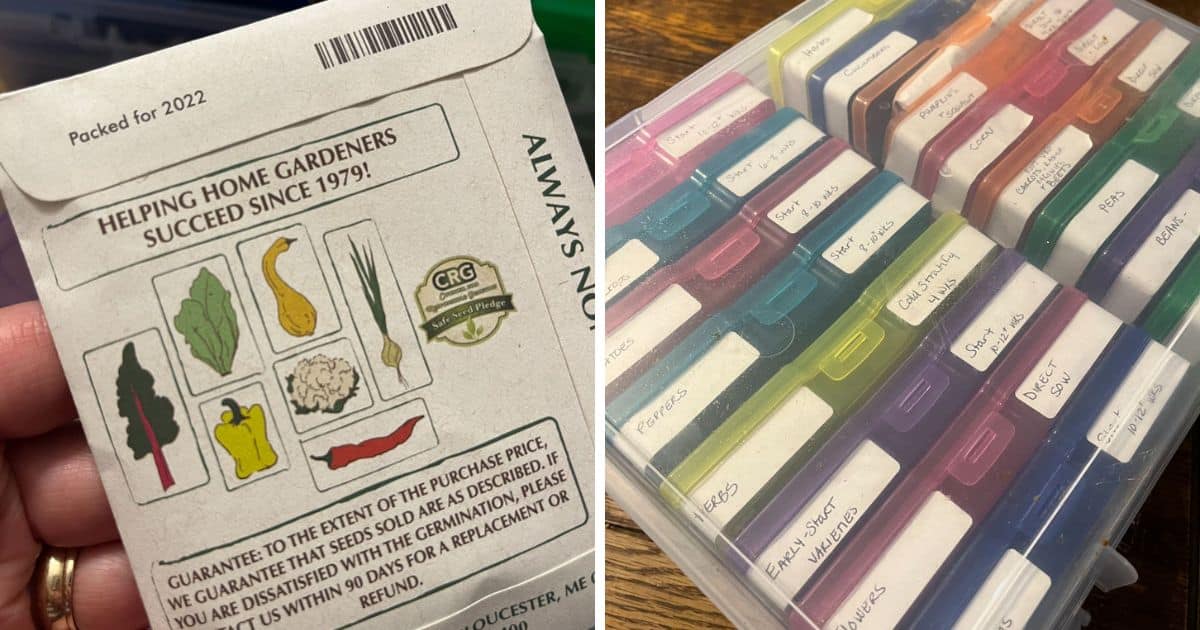 Jump to:
Are "Packed" Dates the Same as Expiration Dates?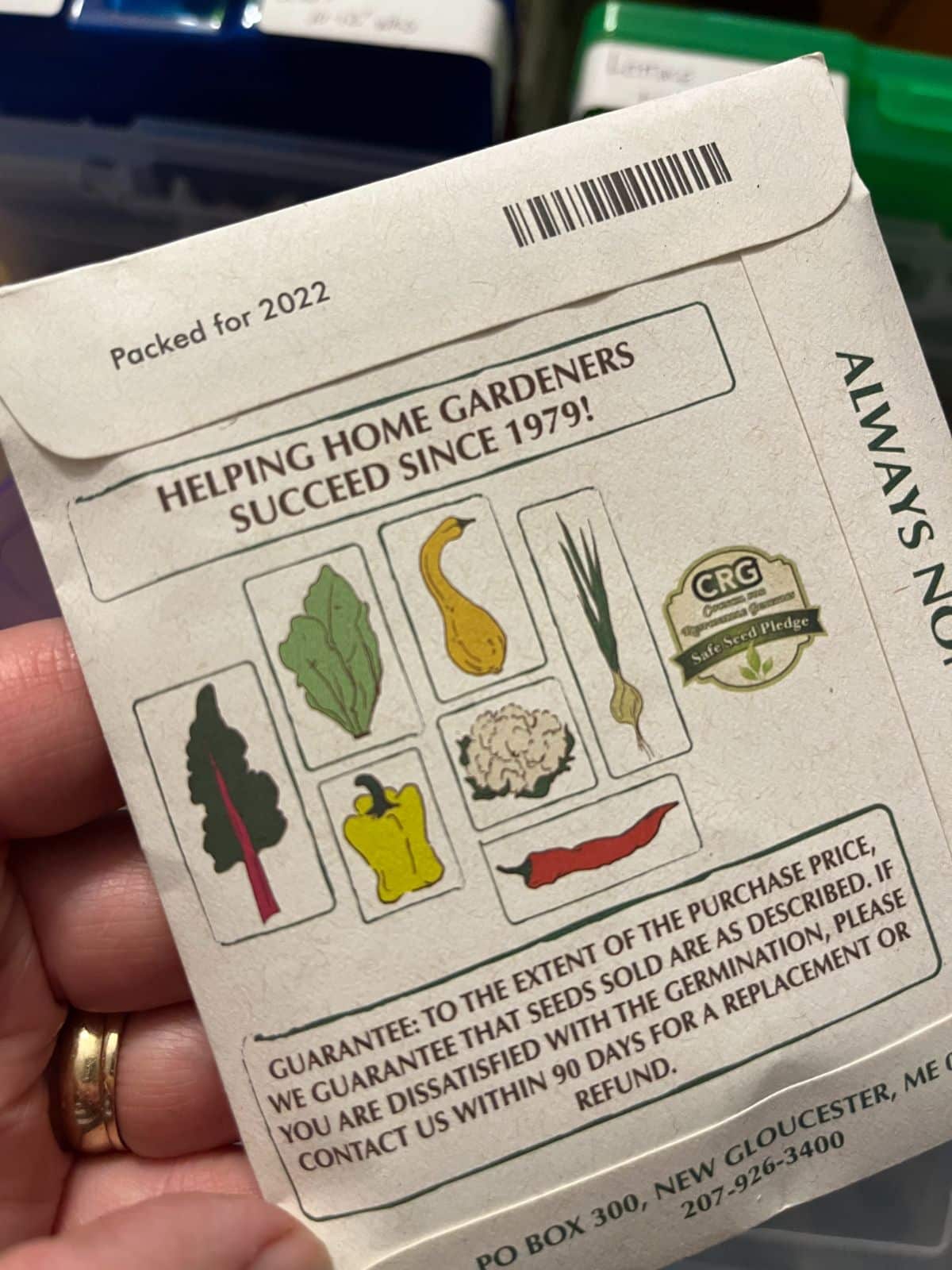 "Packed in" or "Packed for" means that seed company processed and packaged the seeds for the year that is listed in the date. So, for example, if a date says "Packed for 2023" it simply means that the seed company grew and processed those seeds with the intention that they would be sold and used in the 2023 season.
But "Packed for" dates are not the same as expiration dates.
These dates simply say what year the seed was packed in or for. It means the seed company intends for the seeds to be planted this year for the best viability. Packed on/for dates do not mean that the seeds will expire after that date. It's really telling you when the seed company packaged them and what year they plan for them to be sold. In fact, most types of seeds last far longer than one year.
Are "Sell By" Dates the Same as Expiration Dates on Seed Packages?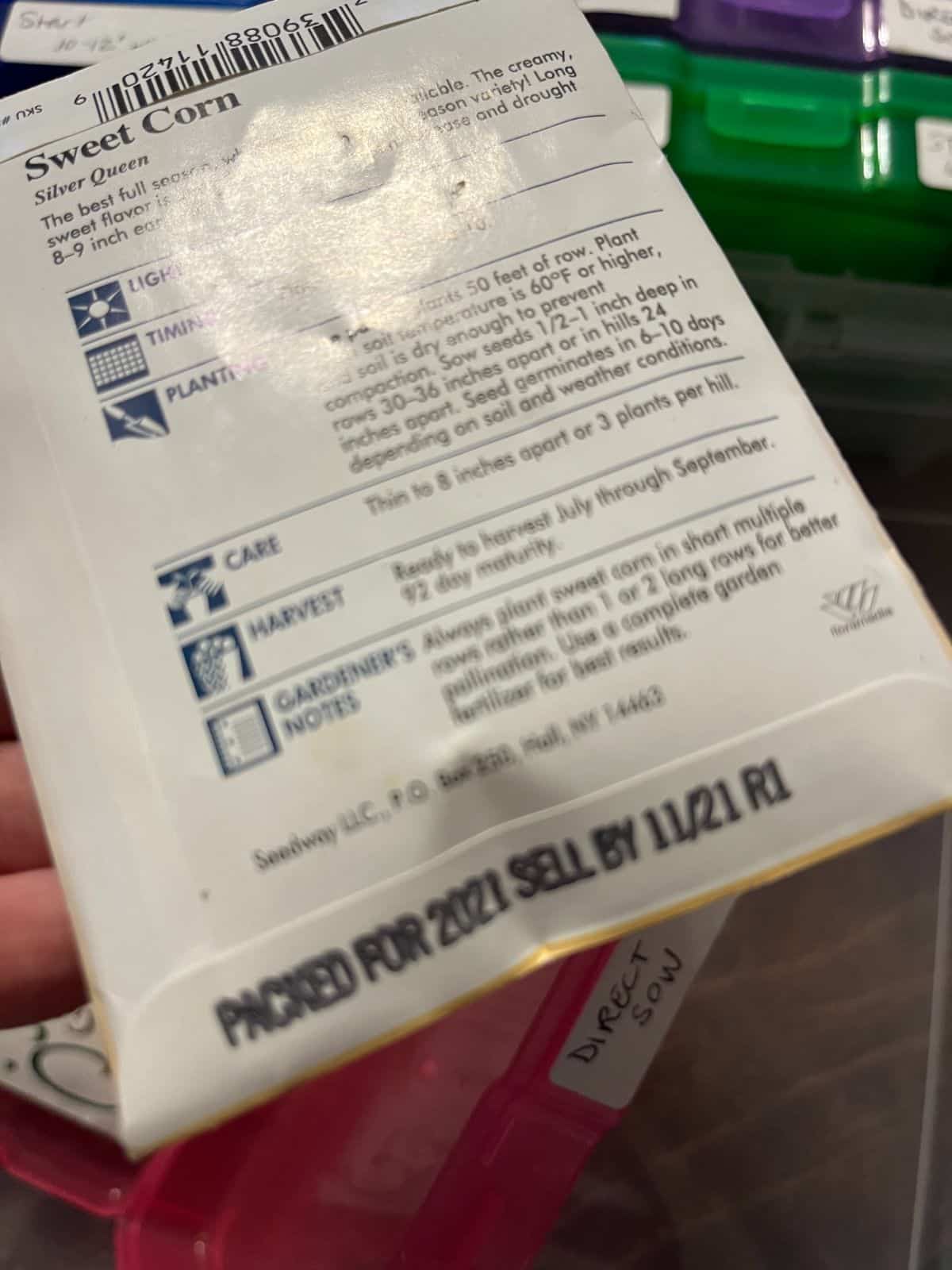 Sell by dates are not expiration dates, either. They are a date to guide the sellers so that they are only selling the freshest and highest quality seeds.
Seeds don't "go bad", but they do have lower germination rates as they get older. In the first year, you might get 90% of the seeds in a package to sprout and grow; the next year, you might only get 80% (this all depends on the type of seed and how it's been stored).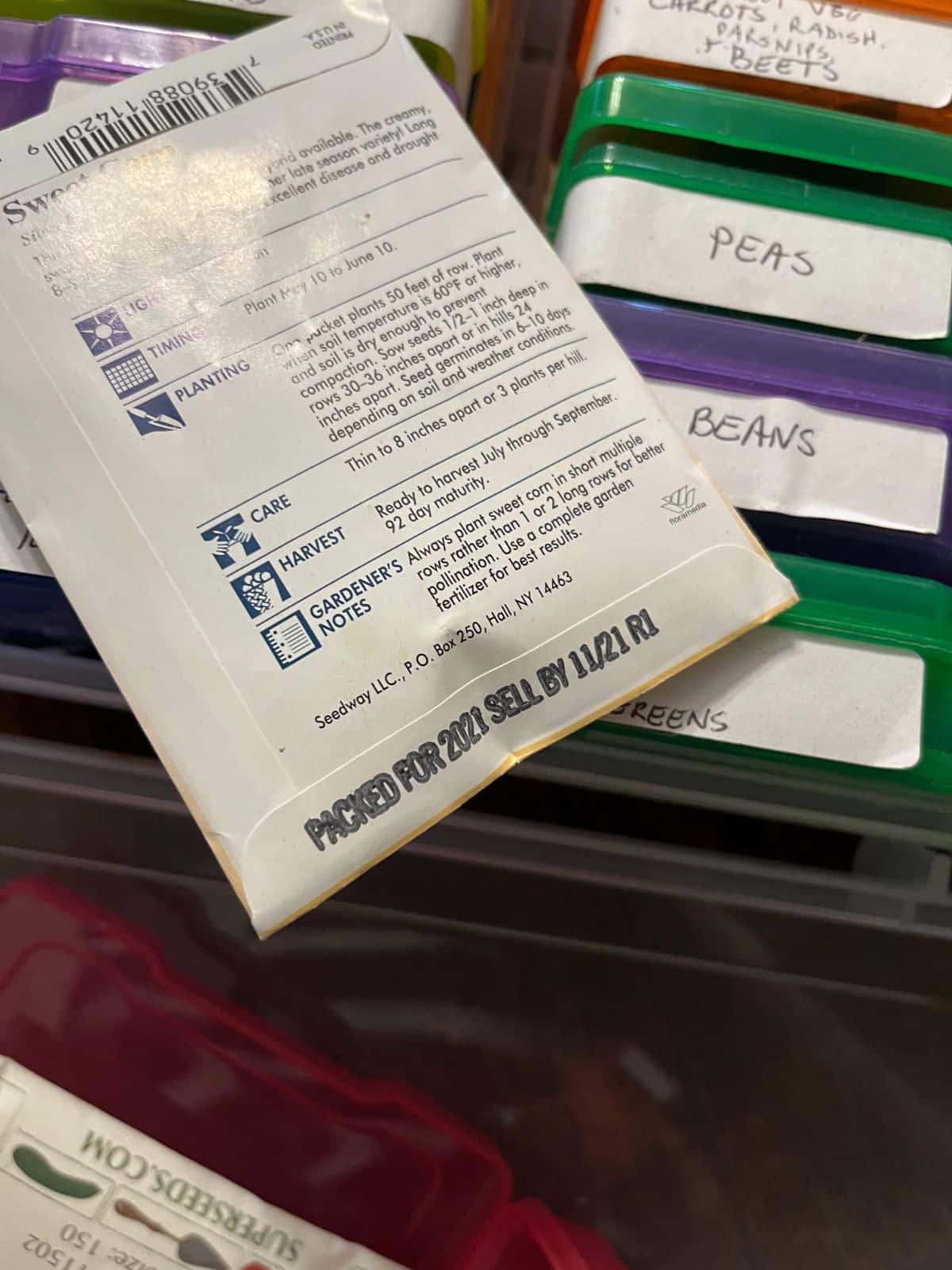 Seed companies want the best possible product going out to their customers, so they list a sell-by date to make sure the seeds are only sold at their peak. Those companies will get a bad name if their customers buy seed and only a fraction of it grows. The sell-by date is usually set for a month late in the growing season or at the end of the year. Just like "Sell-by" dates on food and goods in the grocery store, this date just means the company wants it off store shelves by that time; it doesn't mean the product is no longer good.
Can I Plant "Expired" or Out-of-Date Seeds? Will They Grow?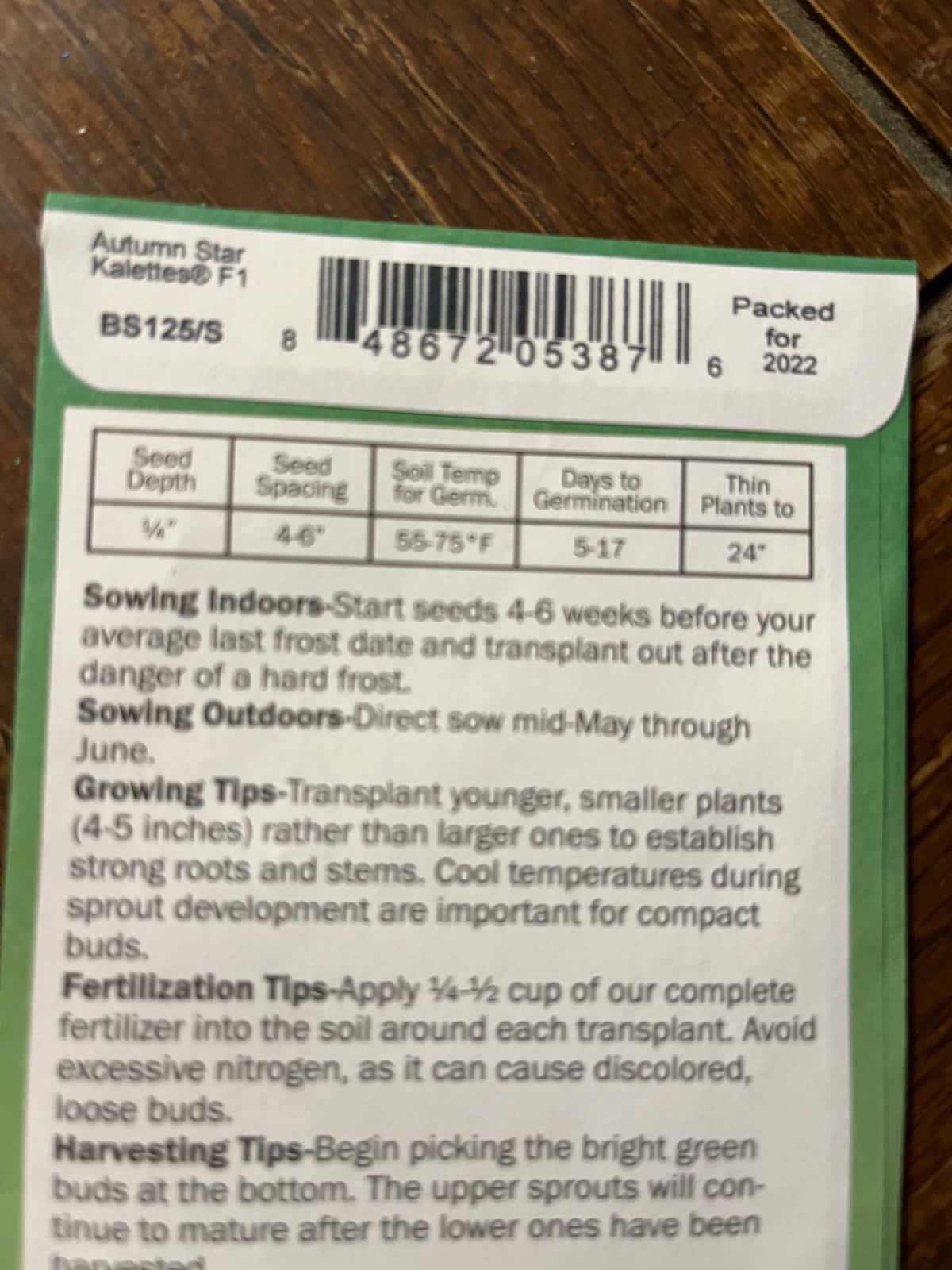 Most types of seed will be fine to grow in the next year or years after their "packed for," "packed on," or "sell by" dates, so yes, you can plant these seeds after their "expiration" dates (which we now know are not really expiration dates at all). Those dates are helpful so that you know how old the seeds are, and you can then decide when they are too old for planting.
How do you know when seeds are too old to plant?
That all depends on the seed. Different types of seed last for different lengths of time. Onions, for example, should only be planted the year that they are packed and sold. Beans, peas, tomatoes, peppers, and others are known to last for a long time. Of course, that depends on you storing them well in a cool, dry place.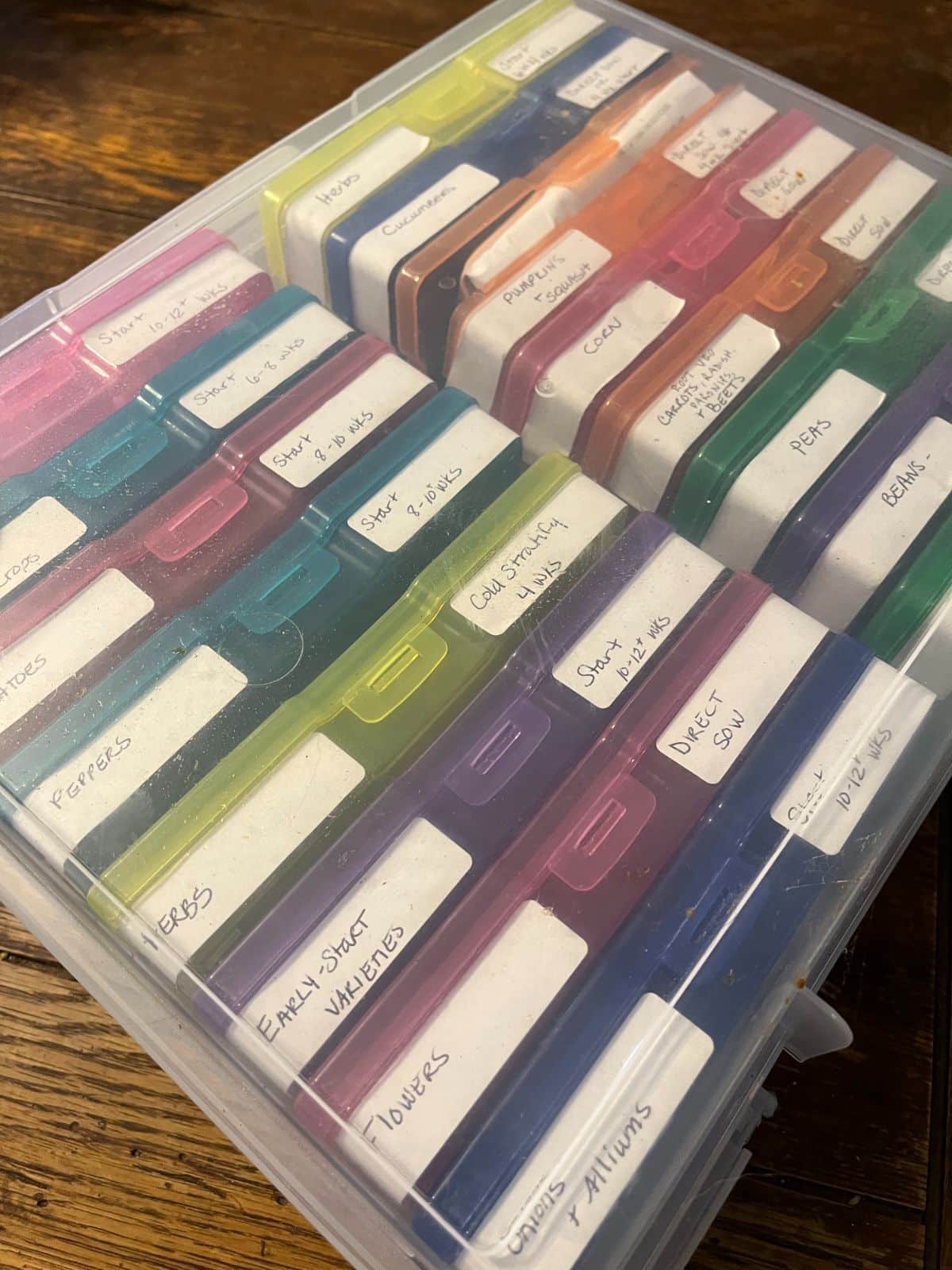 You can find more information on how to store extra seeds and how long you can plant them for in this article.