Michigan State University has three tenets for making your Christmas tree last: "Fresh Tree, Fresh Cut, Fresh Water".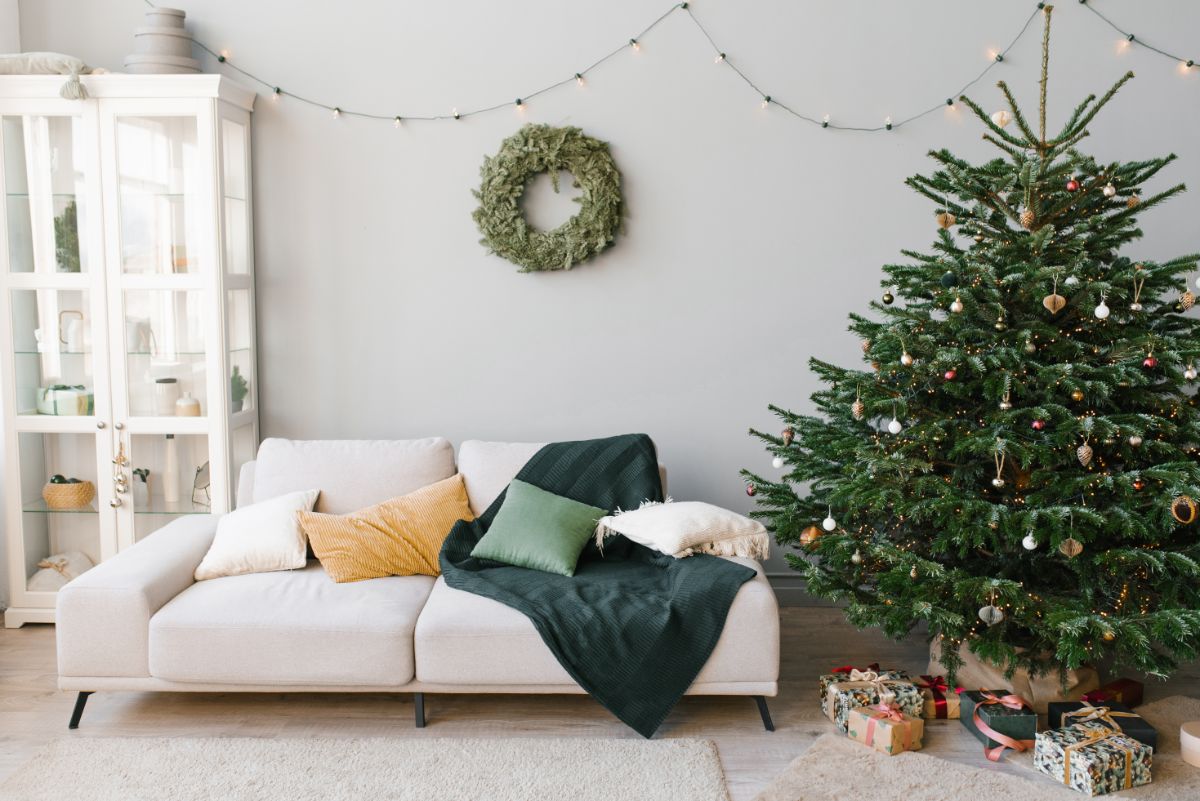 Obviously, this means that in order to enjoy a great-looking, long-lasting tree throughout the Christmas season, you have to start with the best tree available. And that means you have to start with the buying of the tree.
Luckily, buying the best Christmas tree is a matter of knowing just a few things before you go. Here's what you need to know.
Jump to:
Buy a fresh-cut, quality tree to begin with.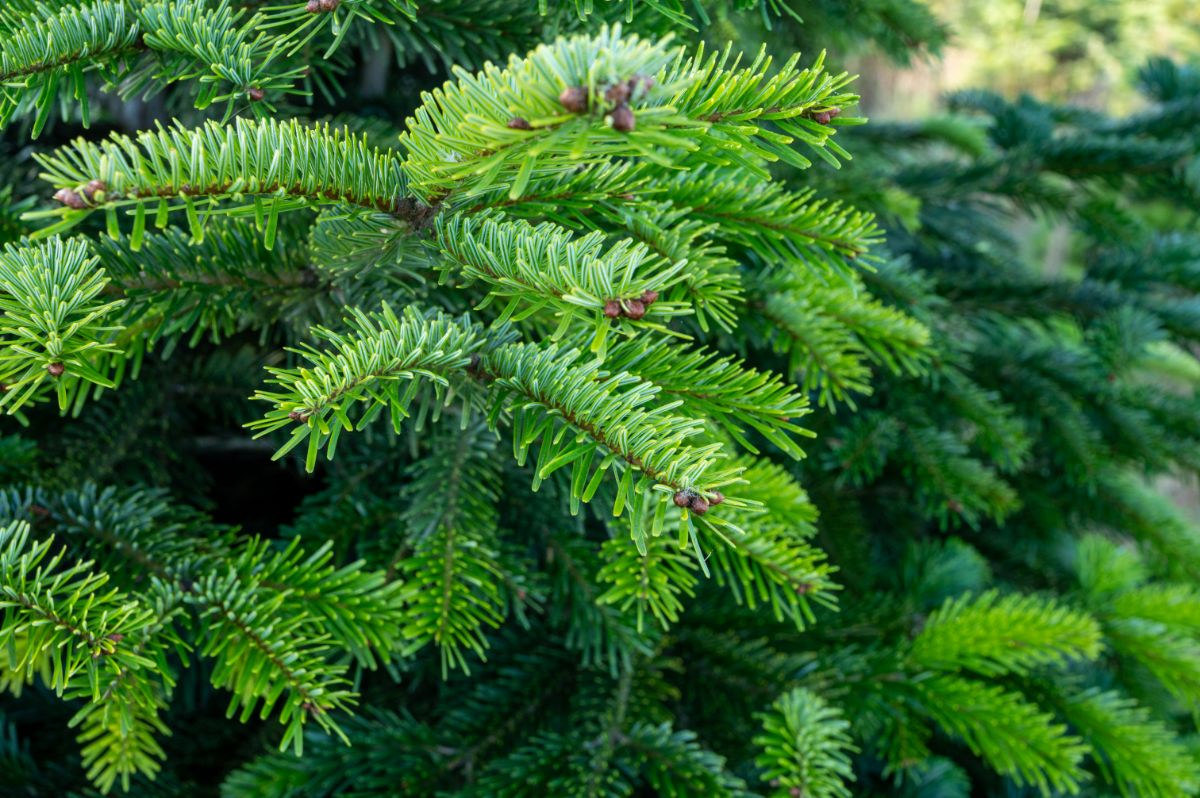 The best way to make your Christmas tree last is to buy a fresh-cut tree. As in, a tree that you go out and cut or that was cut the day you bought it. Preferably in front of your very eyes. Get as close to that tree as possible.
The sooner, the better for pre-cut trees.
Of course, a fresh-cut-before-your-eyes tree isn't possible for everyone, so if you can't buy a fresh-cut tree, buy your pre-cut tree as early in the season as possible. The less time your tree has gone cut and away from a source of water, the better.
How far has your pre-cut tree travelled?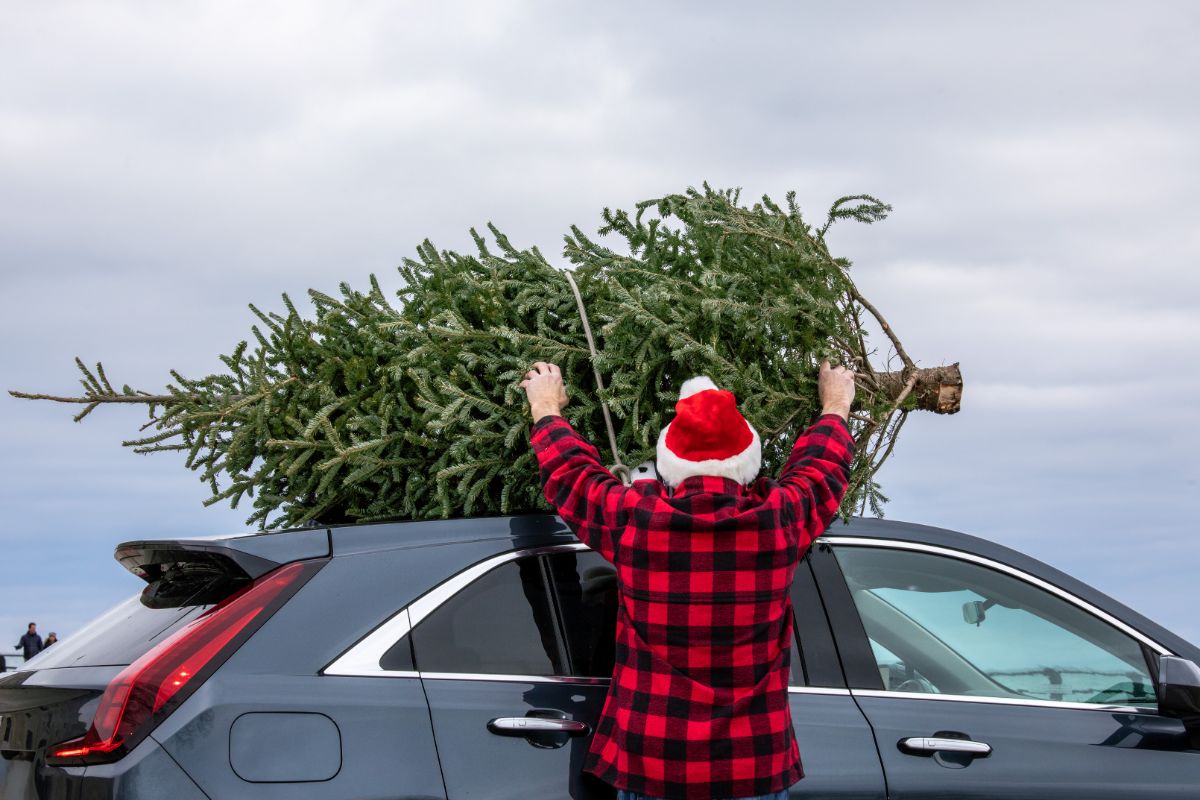 Obviously, the closer the tree lived to where you live, the less time and distance it needed to travel. That means it has gone less time without water and had less time to start drying out. Plus--it's greener for the environment!
Ask where the trees came from. Local is best. As close to local as possible is the next best thing.
Ask for the latest delivery.
If you are buying a precut tree from a Christmas tree lot, there's something it helps to know. Some lots take delivery of all their trees all at once at the beginning of the season. Others will take delivery several times in a season.
It helps to ask around to find out which lots have the newest, freshest trees and how often newly cut trees come in. It also helps to know which day those new deliveries arrive. If you pull into a lot and all the trees, seem to have needle puddles around them, drive on to a better-looking lot.
Once you're at the lot, ask the attendant which of the trees are from the newest delivery. Choose from those that have had the least time cut.
Put your tree to the test.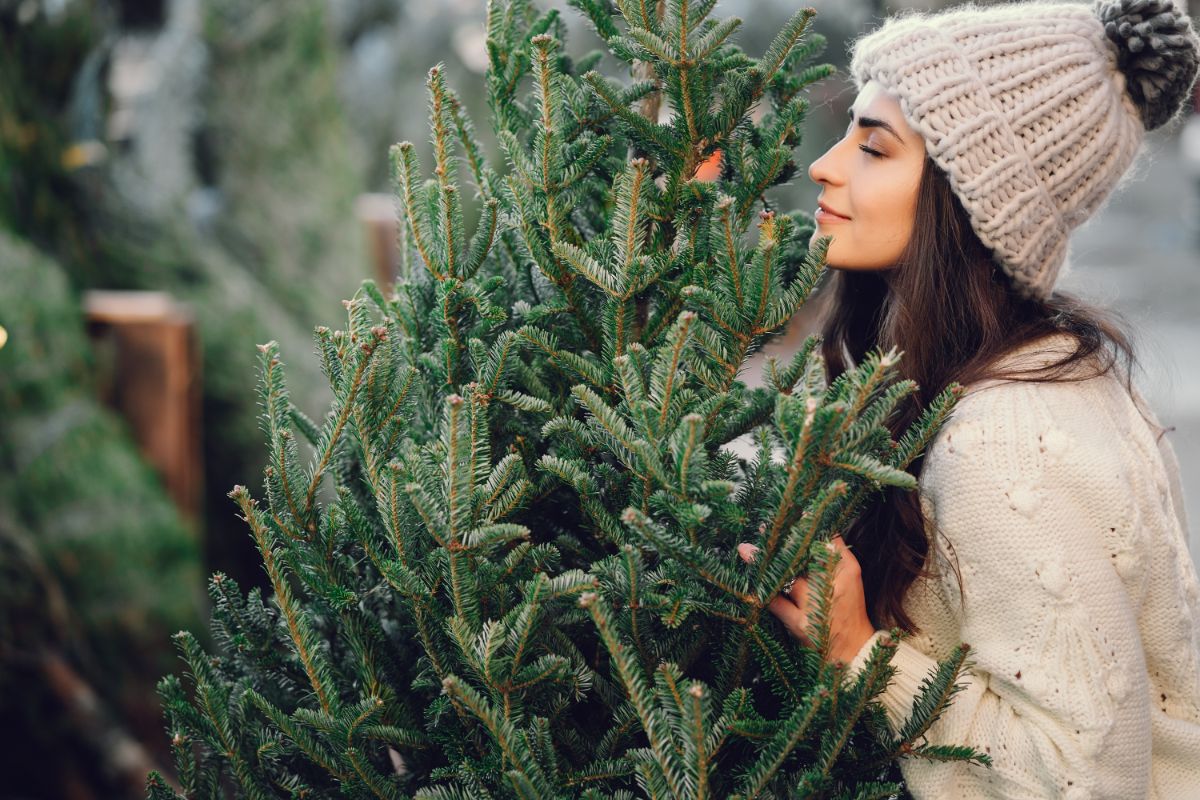 When it's time to pick your tree, there are a few little tests you can do that will reveal which trees still have life left in them.
The tree's branches should have some flexibility to them, and when gently bent, they should bend, not break.
Needles should be green and feel supple. They should not feel like literal pins or needles. They should not poke or hurt when you touch them with bare hands.
The needles should not be browning, faded, or discolored. They should not fall off in floods when the tree is bumped, and they should not come off in your hand if you give them a tug or run the branch through your hand.
The tree's bark should not be shriveled, wrinkled, or peeling.
Finally, give the tree a sniff test. If it smells musty, it's old. Give it a pass.
You can't revive a dried and dying tree.
So don't buy one.
If the best-looking tree on the lot fails these tests, go for the runner-up. A dried, dead, or dying tree cannot be revived. The tree needs life to take up water, so it stays fresh and hydrated and able to hold onto its needles. Dried-up needles can't take in water.
If the tree you've picked is already losing significant numbers of needles outside in the cold, you can bet that once it gets inside in the warmth, the remaining needles will really start dropping.
Stay cool.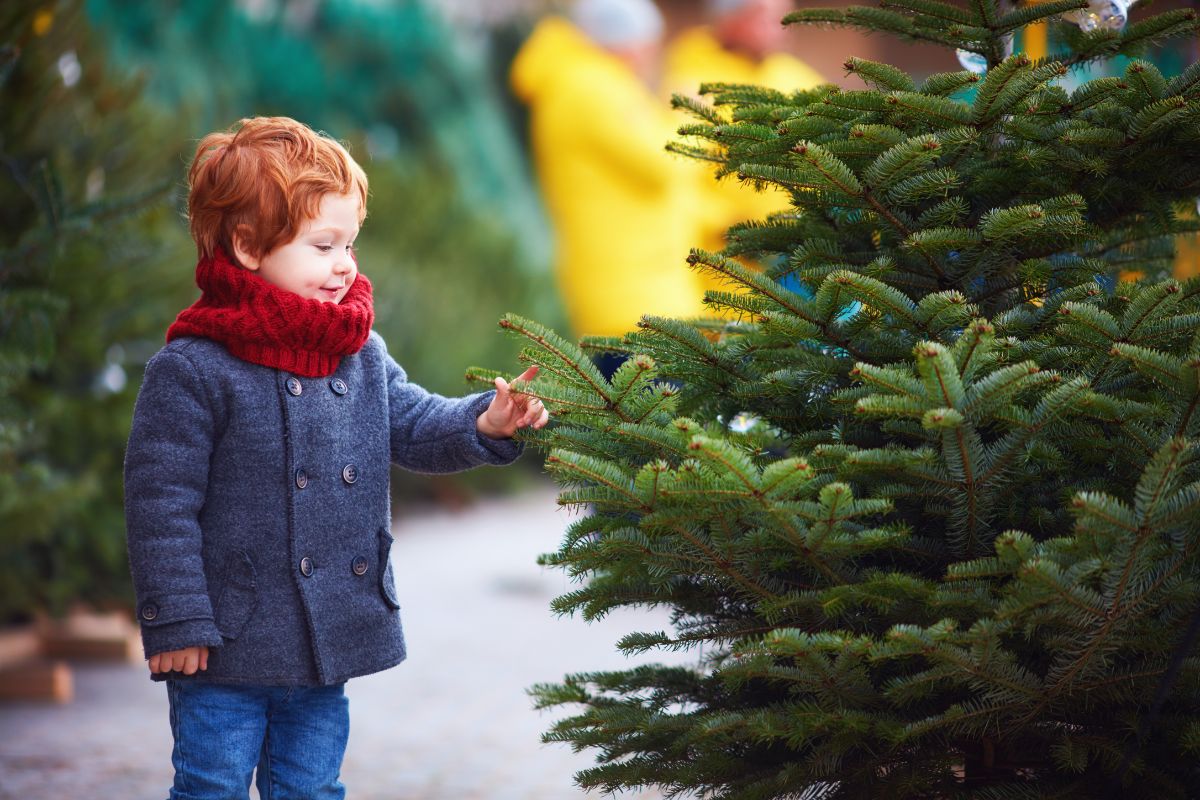 Once you've picked your tree and you take it home, if you're not putting your tree up right away, get it in water and then keep it in a cool, protected space. A cool garage, mud room, or out on your porch are all good options. Just try and keep it protected from wind and the elements.
In fact, your tree will appreciate some time to acclimate to the warmer indoor temperatures, so leaving it in that cool-not-cold space for a few days to transition is a good idea, too. Not critical, but helpful.
When you do set your tree up in your house, do your best to avoid higher-heat areas. Your tree will appreciate a cool corner much more. If possible, don't set your tree up by a radiator or heater. Don't put it over a hot air duct or vent. Don't put it near appliances that have warm blowing fans or that give off heat from compressors (like refrigerators or cooking stoves).
If you must put your tree near or over a baseboard heating unit, close the top fin if you can. Placing your tree next to a working or burning fireplace may look beautiful, but it spells bad news for your tree.
Watering is crucial.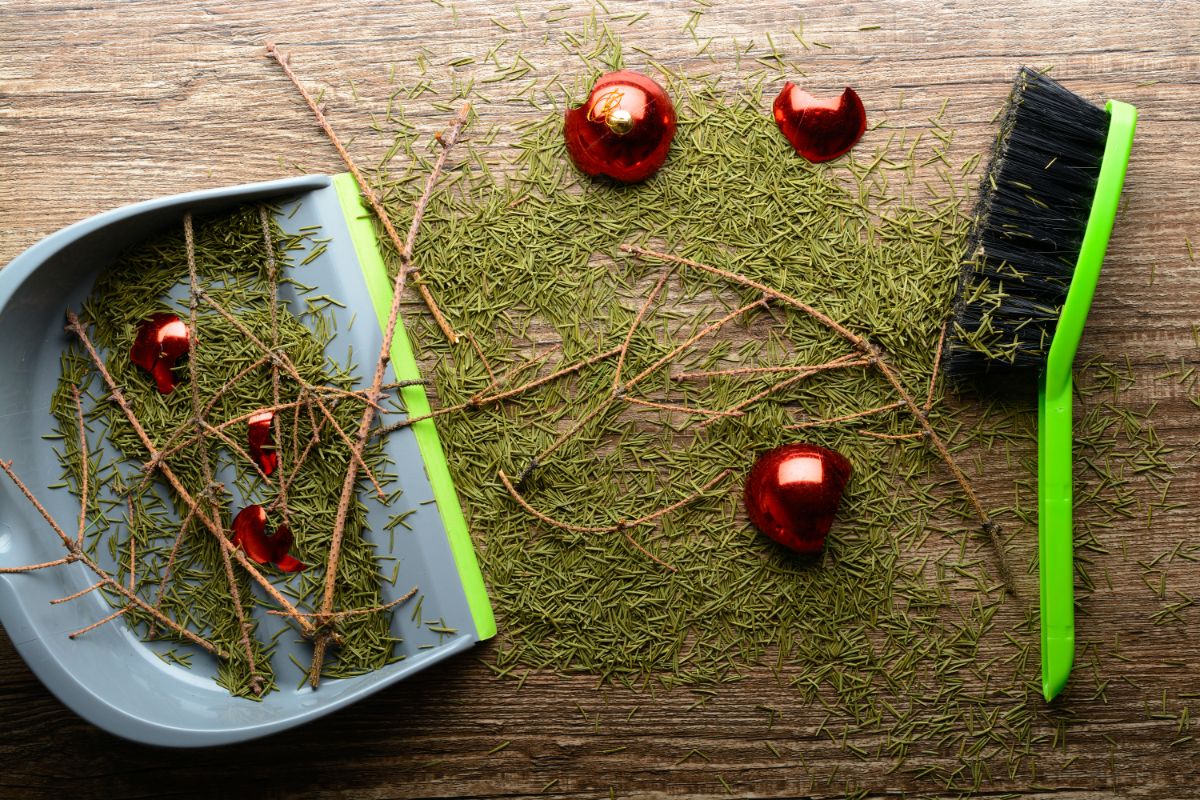 Finally, once you've picked your tree, the most important this to do is to give it a fresh cut when you set it up and then water it. A well-watered tree can last as long as a month and a half indoors without losing its beauty (or all its needles). A well-hydrated Christmas tree is also a safer Christmas tree.
Find out all about how to water your Christmas tree to keep it fresh and merry (and safe!). Check out this little guide to How to Water Your Christmas Tree and Keep it Alive.