There's always more to learn about gardening, so it's no wonder gardeners often find themselves cracking open a book to read up on new plants, techniques and gardening tips. Whether you're looking for the next great gardening book to expand your collection, or you're on the hunt for the perfect gift for the gardener in your life, this guide is for you.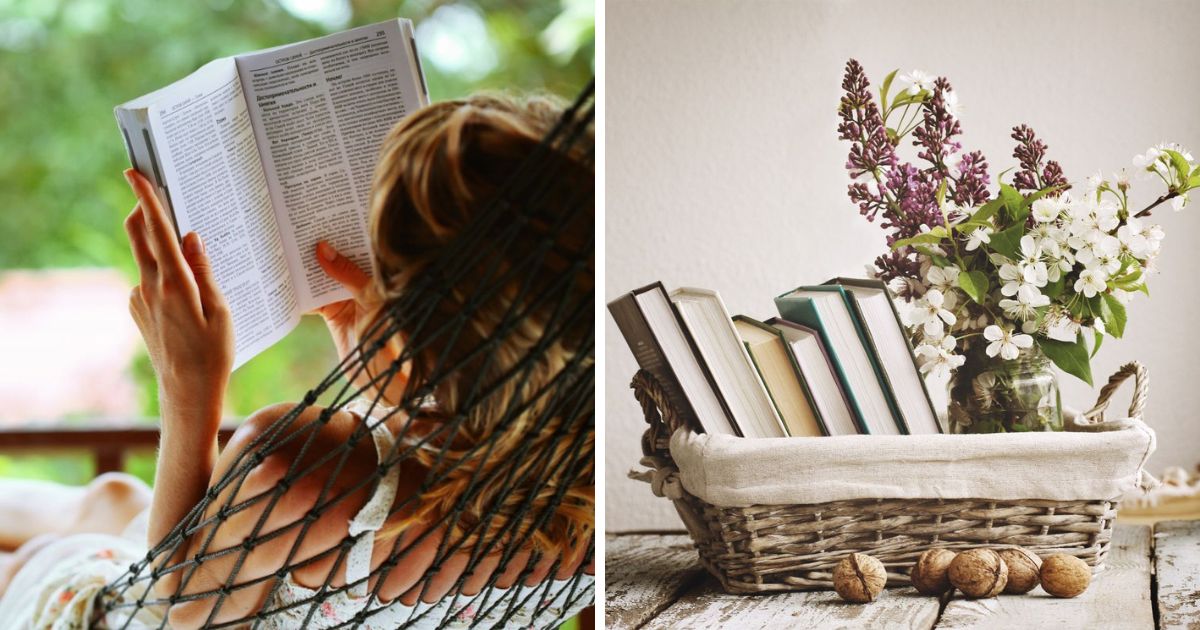 We've compiled our absolute favorite must-have gardening books in the list below. The books we've chosen run the range from how-to guides on some of the best kept gardening secrets to inspirational works on the joys of gardening and nature. We've even thrown in some pint-sized garden stories for young gardeners!
Jump to:
Best 'how-to' books for any type of garden
Various gardening techniques, like vertical gardening or companion planting, have their own secrets and nuances that it may take a bit research and know-how to master. The following books cover at least one popular gardening technique or style to fit a range of interests. And, even if you're only working with a small gardening space, there are a few titles on this list to help small-space gardeners too.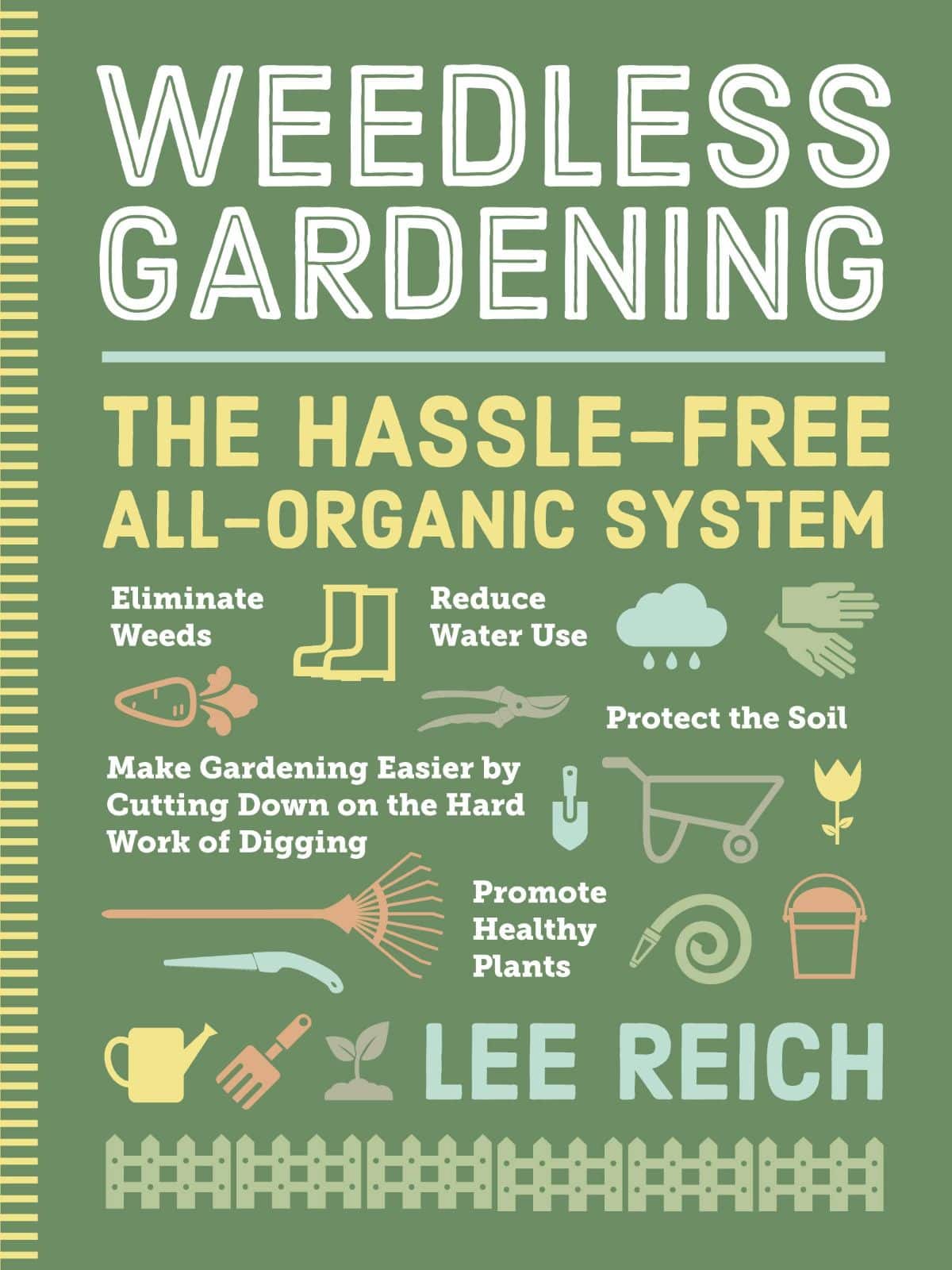 Weeds are every gardener's worst nemesis and they can cause a lot of headaches. Weeds create an unsightly mess and may even outcompete ornamentals and vegetables in your garden. But there's hope!
Lee Reich discusses his low-impact, organic and all-natural approach to weed control in this must-have book. Whether you're into vegetable gardening or growing a cut flower garden, the techniques in this book will work with any garden bed variety, including container gardens.
An effective alternative to chemical herbicides, the tips in this book will have you growing a weed-free garden in no time!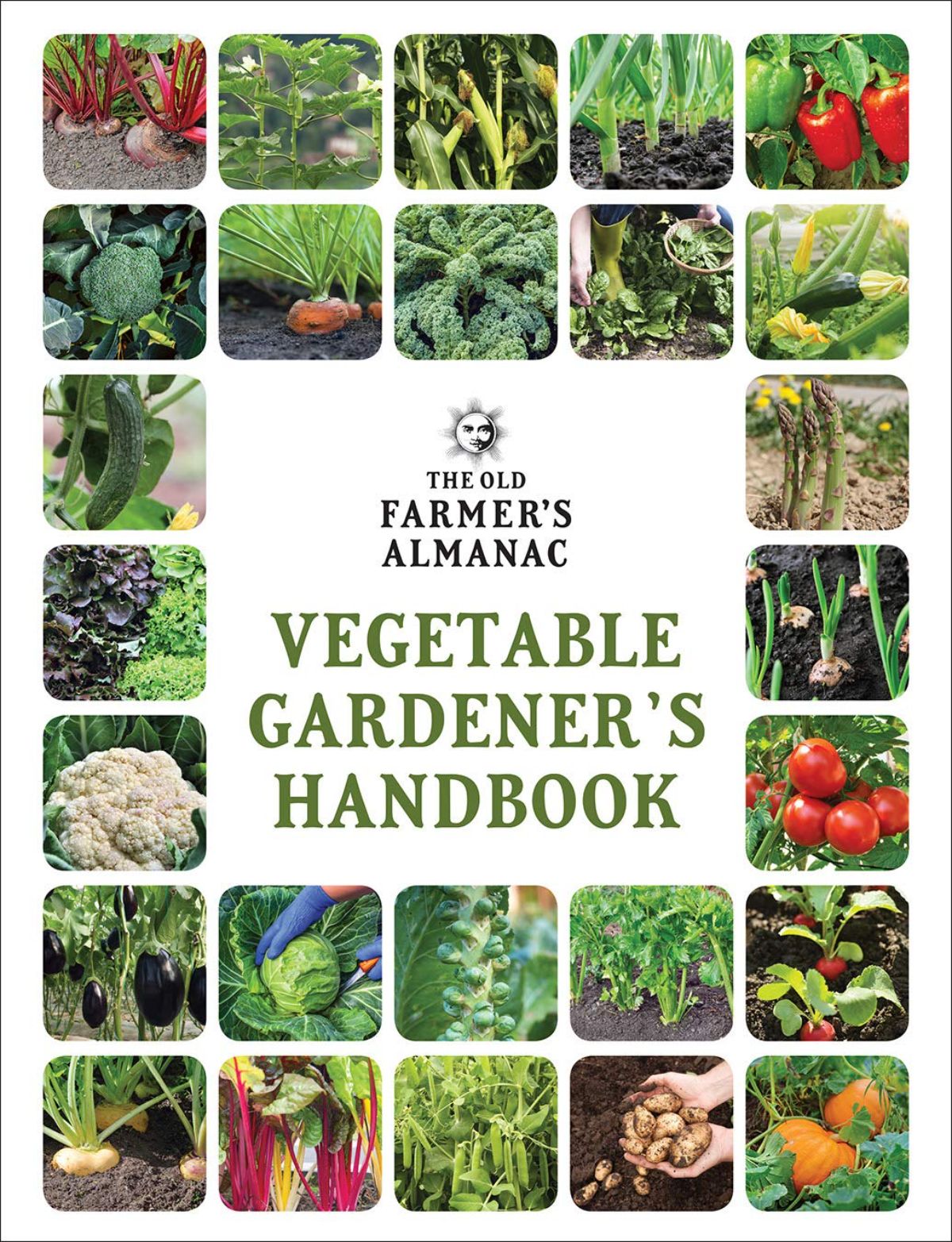 The annual edition of The Old Farmer's Almanac is an essential gardening book and is chocked full of helpful tips, including frost dates and guides for planting with the moon. But the Vegetable Gardener's Handbook is a more comprehensive tome, full of just about everything you need to grow a successful harvest of homegrown veggies.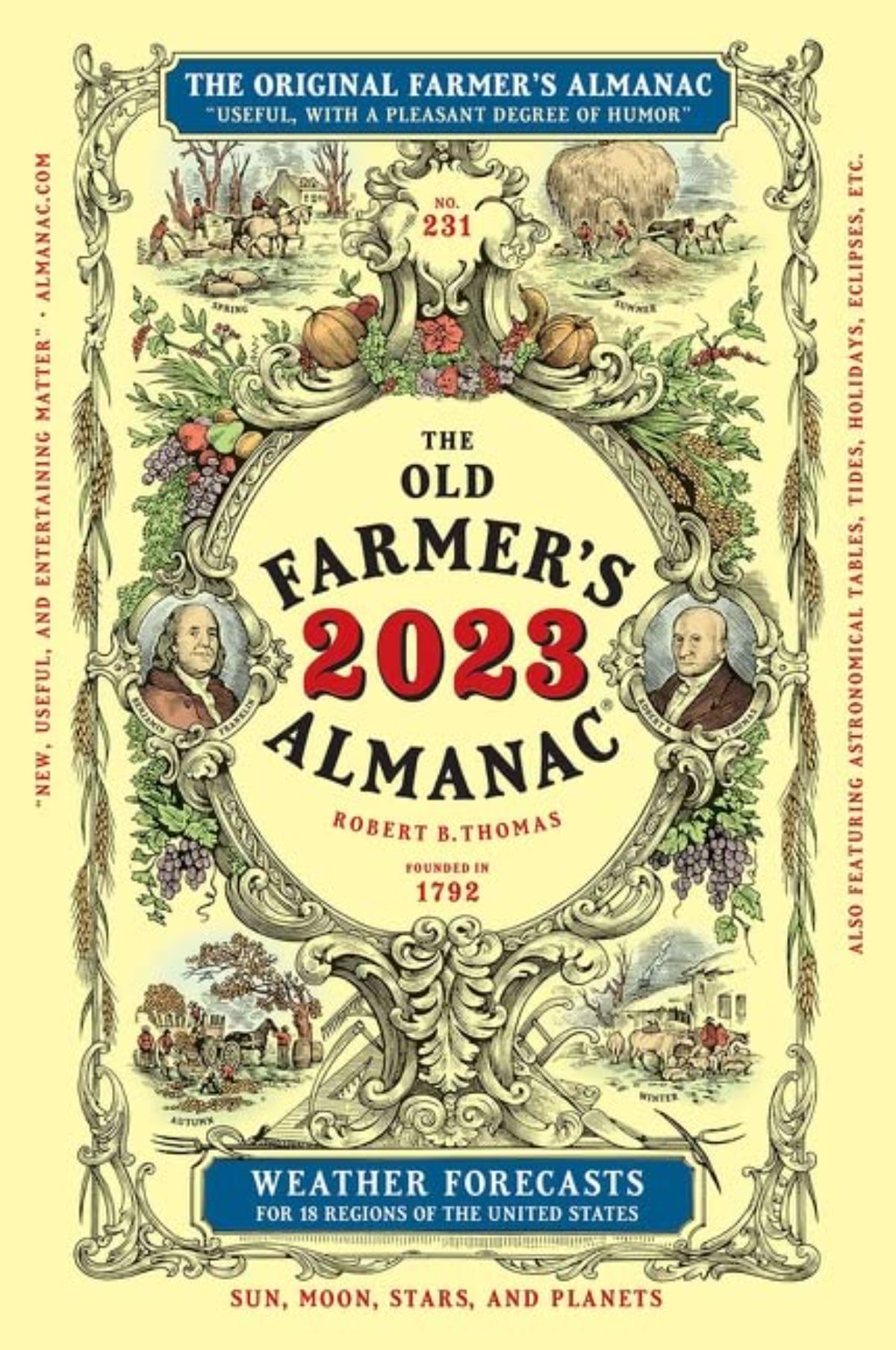 Just right for beginning gardeners and seasoned green thumbs, this helpful book features planting instructions for some of the most common veggies, soil building tips, pest control solutions and so much more. It's no wonder some gardeners call this "the gardener's Bible!"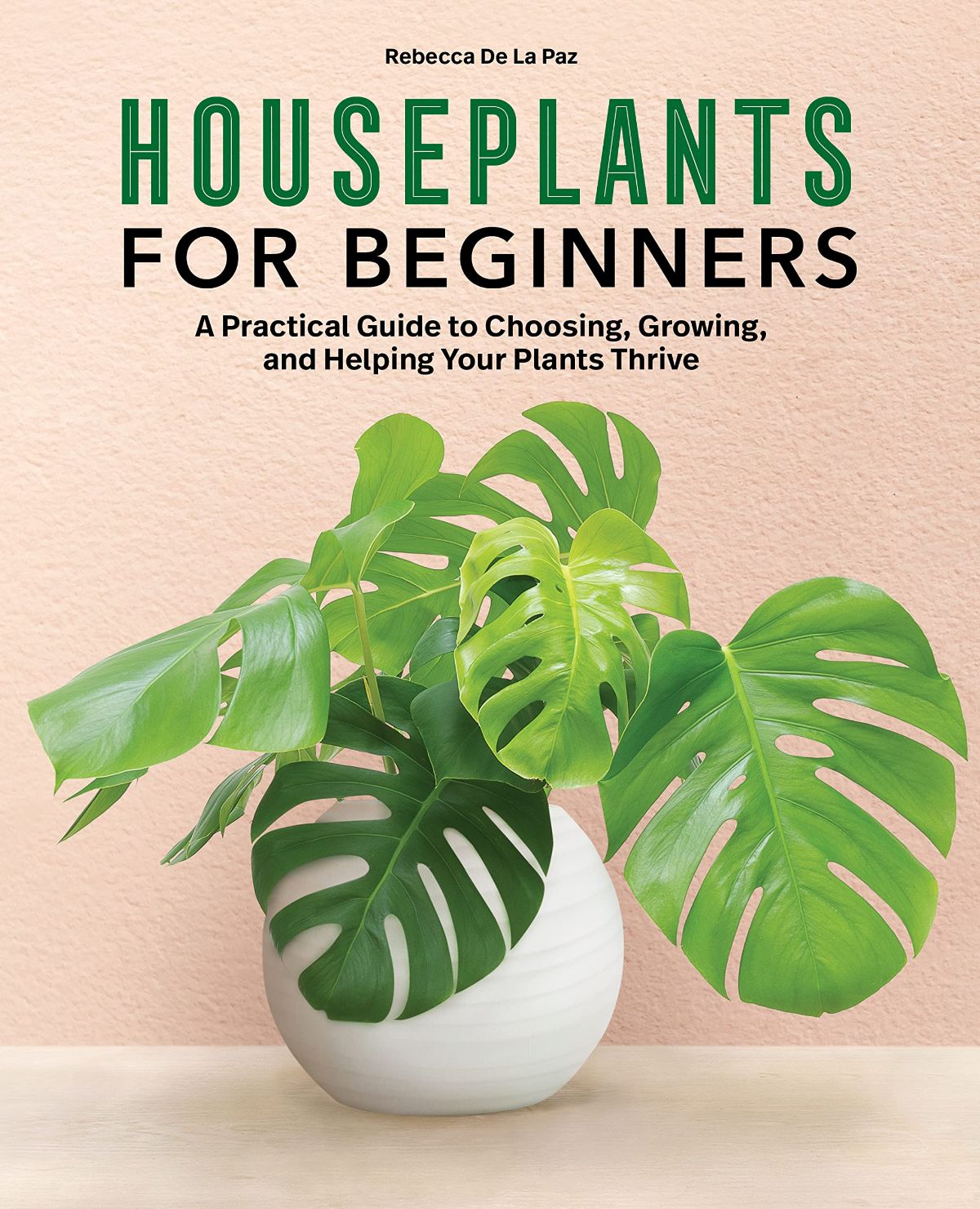 If you are a houseplant keeper, you may have a particular type of plant that you prefer to collect. If that's the case, you may want to select species-specific plant books to add to your collection. But for anyone who considers themselves to be a "houseplant generalist," De La Paz's book is a good jumping off point.
From the benefits of houseplants to treating common pests, Houseplants for Beginners has just about everything a new gardener needs to grow houseplants well. It is also helpfully divided into sections, with plant profiles for low-, medium- and high-maintenance houseplant types.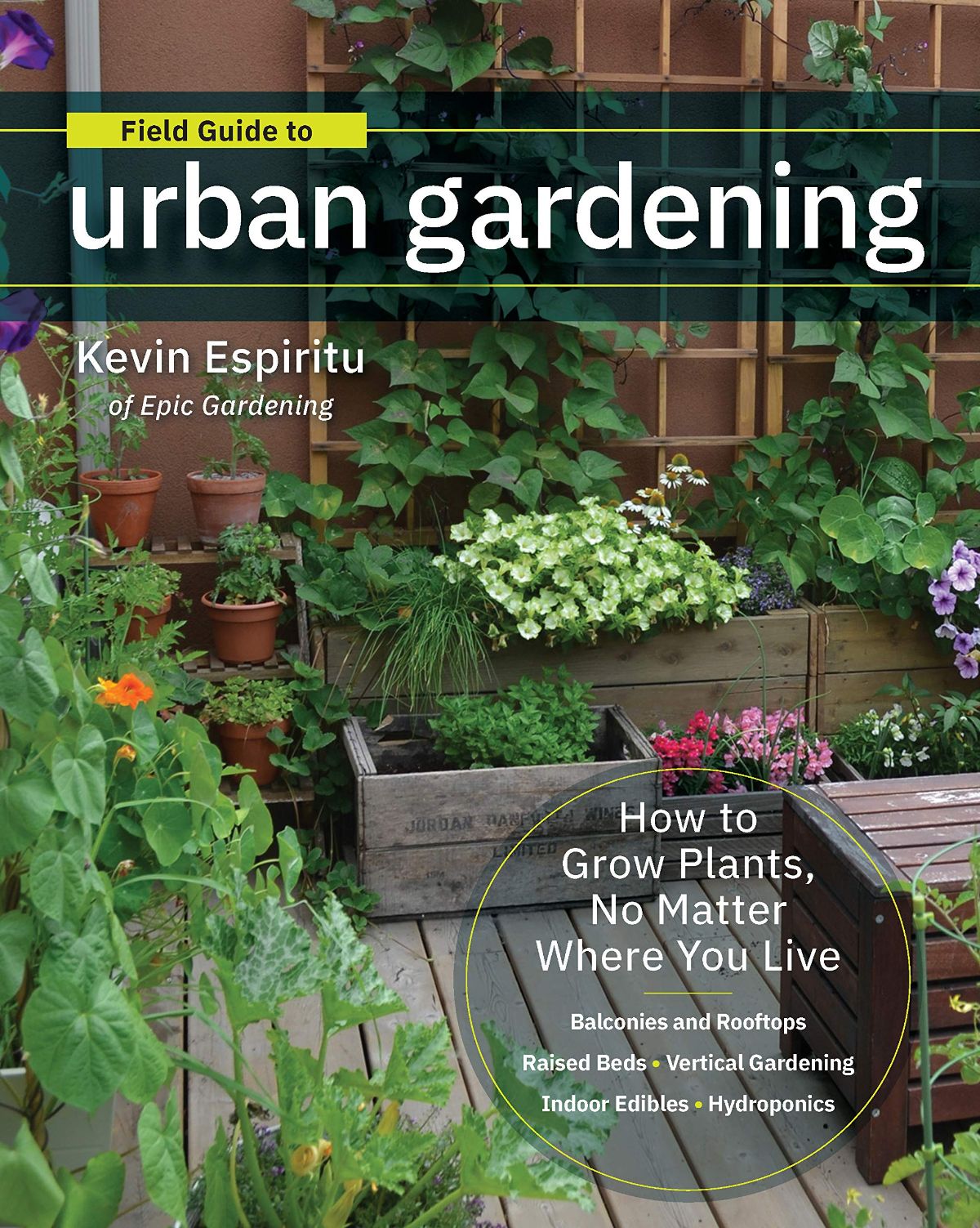 From small backyard patios to tiny apartment balconies, it can be tricky to grow an abundant garden in a limited space. But the Field Guide to Urban Gardening has tons of tricks for maximizing small gardening spaces and getting the most out of your mini garden.
Covering everything from container gardening to vertical gardening, this book also has tips on growing in raised beds and even how to get started with hydroponics. Readers rave this book is perfect for urban and suburban gardeners too… and it even has advice on growing indoor edibles and fun DIY projects!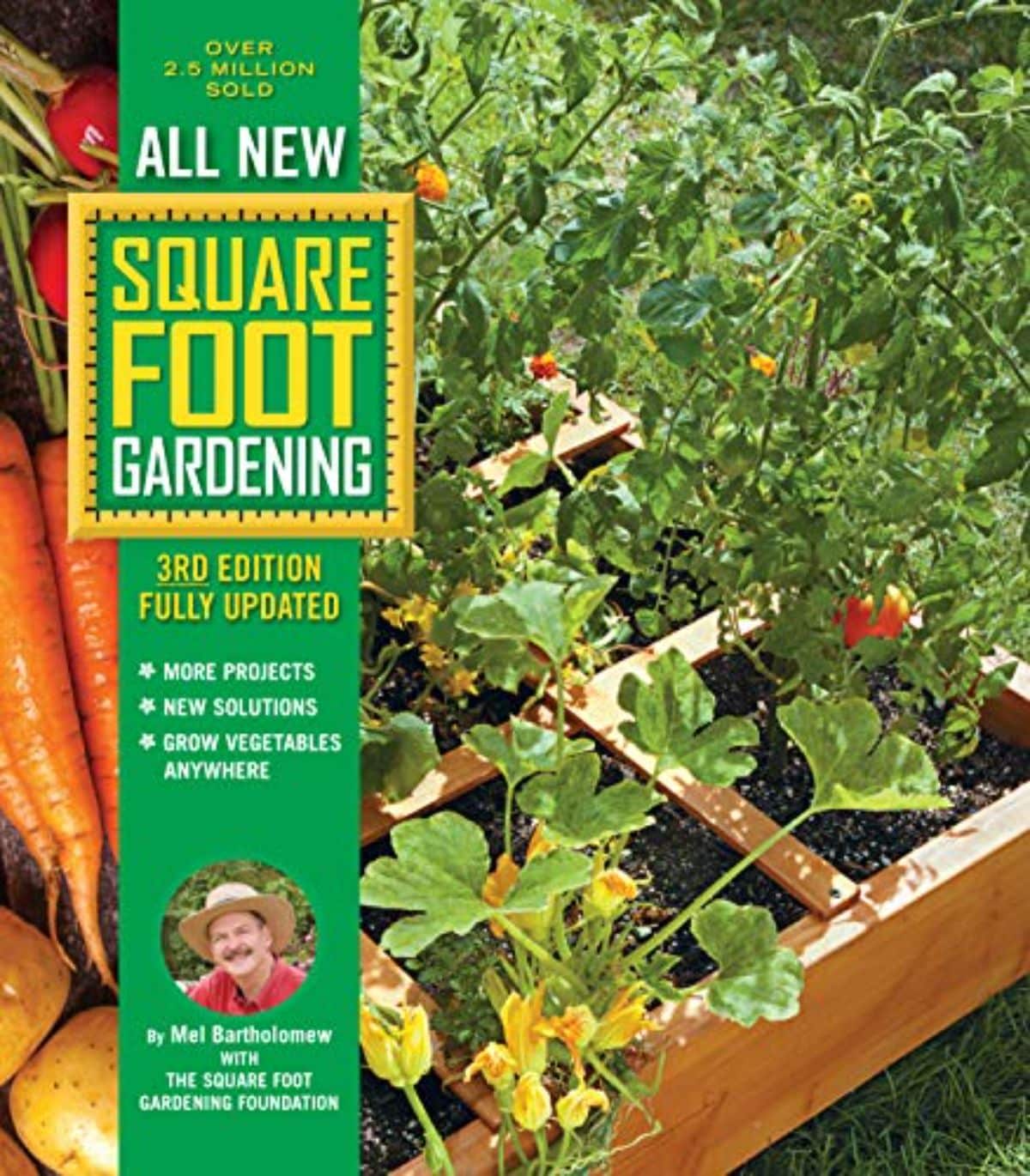 The best-selling gardening book in North America, Square Foot Gardening was first published in 1981, but this updated edition has loads of new information and photos too. Square foot gardening is a revolutionary gardening method that makes the most out of small spaces and this book includes planting tips on some of the most popular veggies.
But Bartholomew's book isn't just good for small, urban gardeners. From drip line systems to how to add trellises, there are so many helpful tips in this book that can be put to good use in any size garden.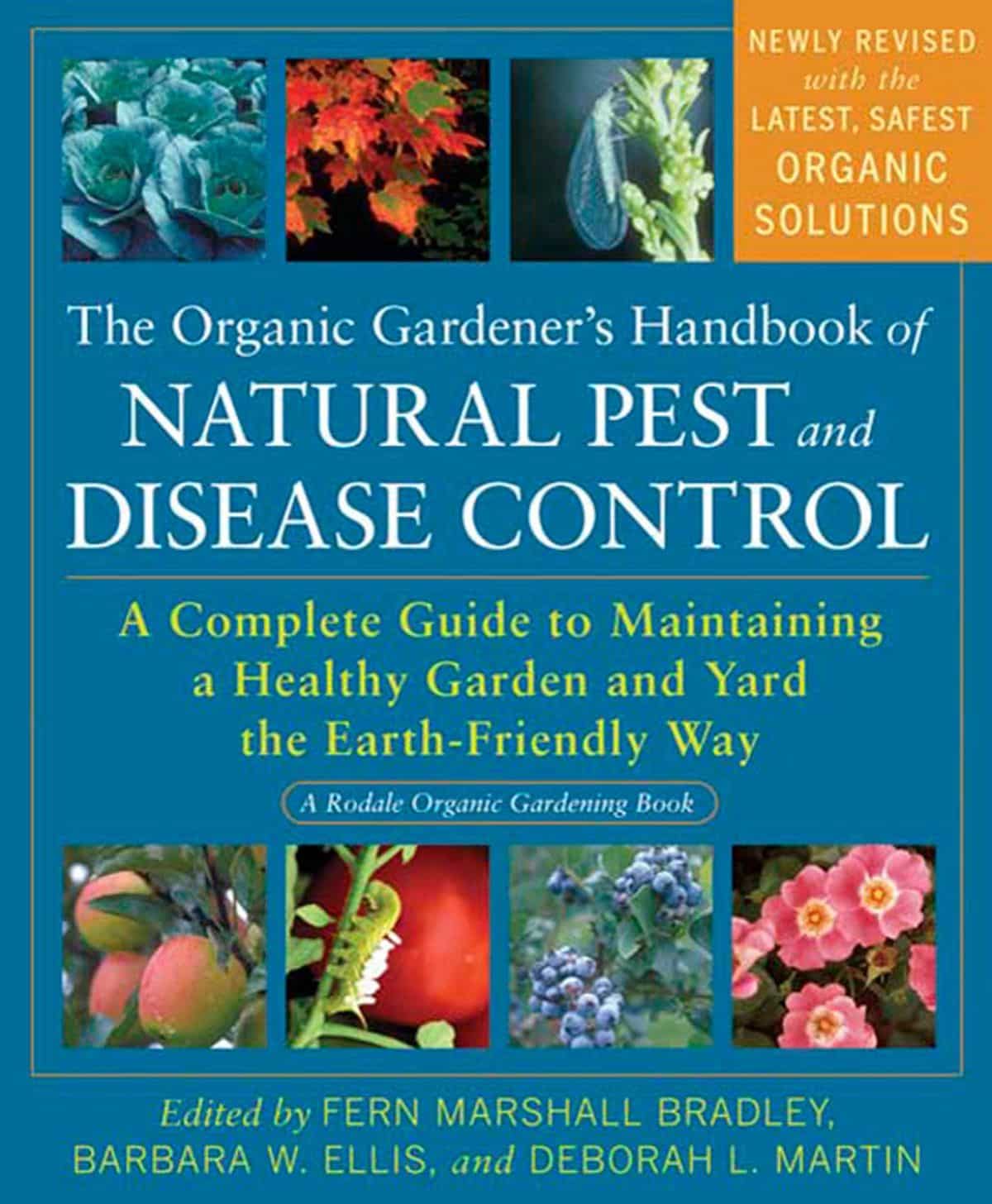 From growing healthier food to protecting bees and other pollinators, there's so many wonderful reasons to switch to organic gardening methods. Rodale has been a champion of all-natural gardening for years and this revised book edition has even more helpful information, including an updated listing of recently introduced pests and organic control methods.
With a very useful problem solving guide, this book includes information about identifying and controlling pests and diseases on specific plant varieties. It also details the most effective organic control methods, including barriers, fencing, sprays and other biological controls.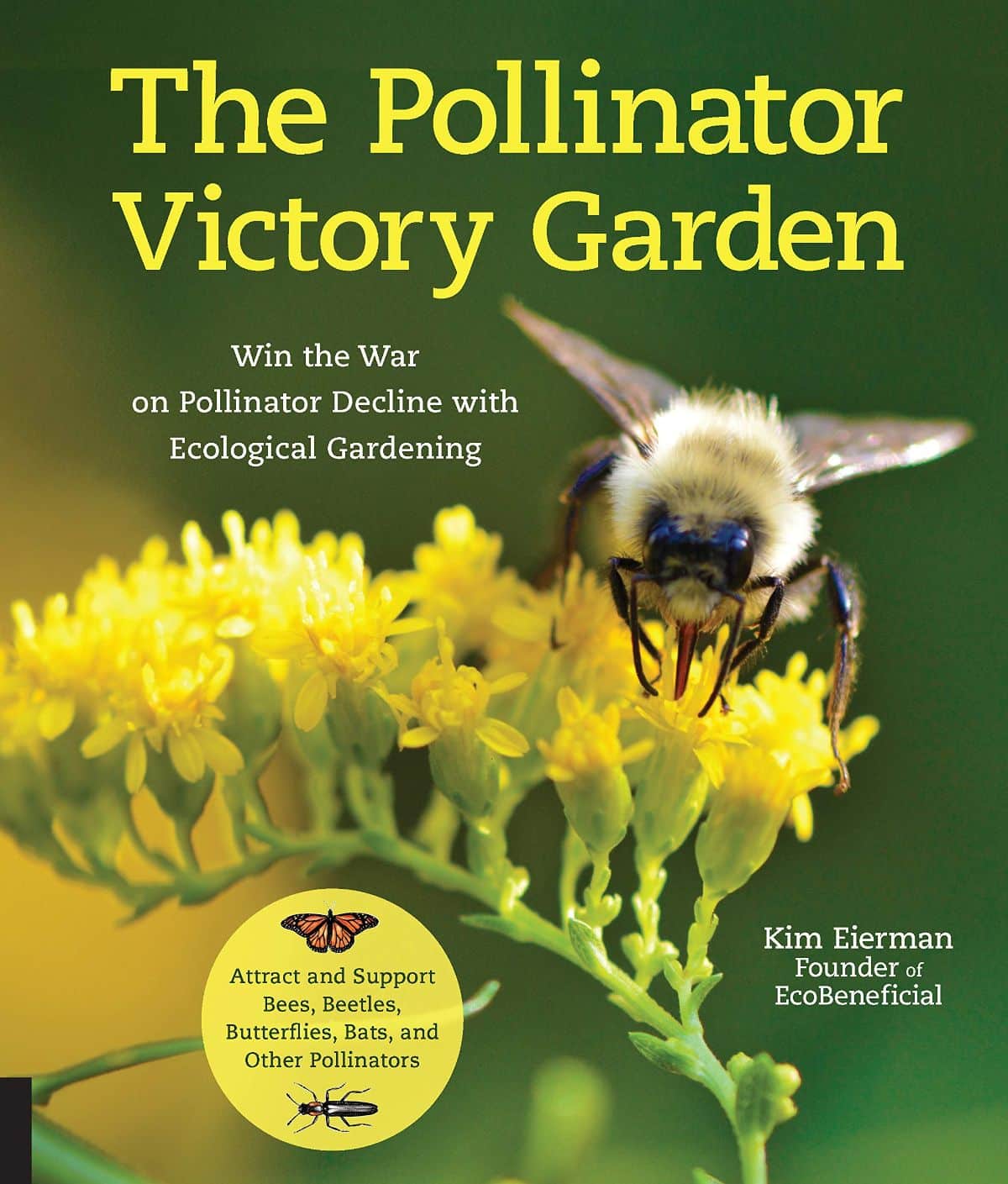 During the World Wars, food shortages inspired many gardeners to start a "Victory Garden" to ensure a ready supply of fresh veggies even during war. Today, with pollinator populations on the decline, our food system is equally imperiled and there's a new push for a different sort of garden: the Pollinator Victory Garden.
With the best information about how to help pollinators in a real way, Eierman's includes everything you need to grow a successful pollinator garden. This book is a great introduction to the types of pollinators in your area, as well as what plants to grow and project ideas to make your garden irresistible to beneficial insects.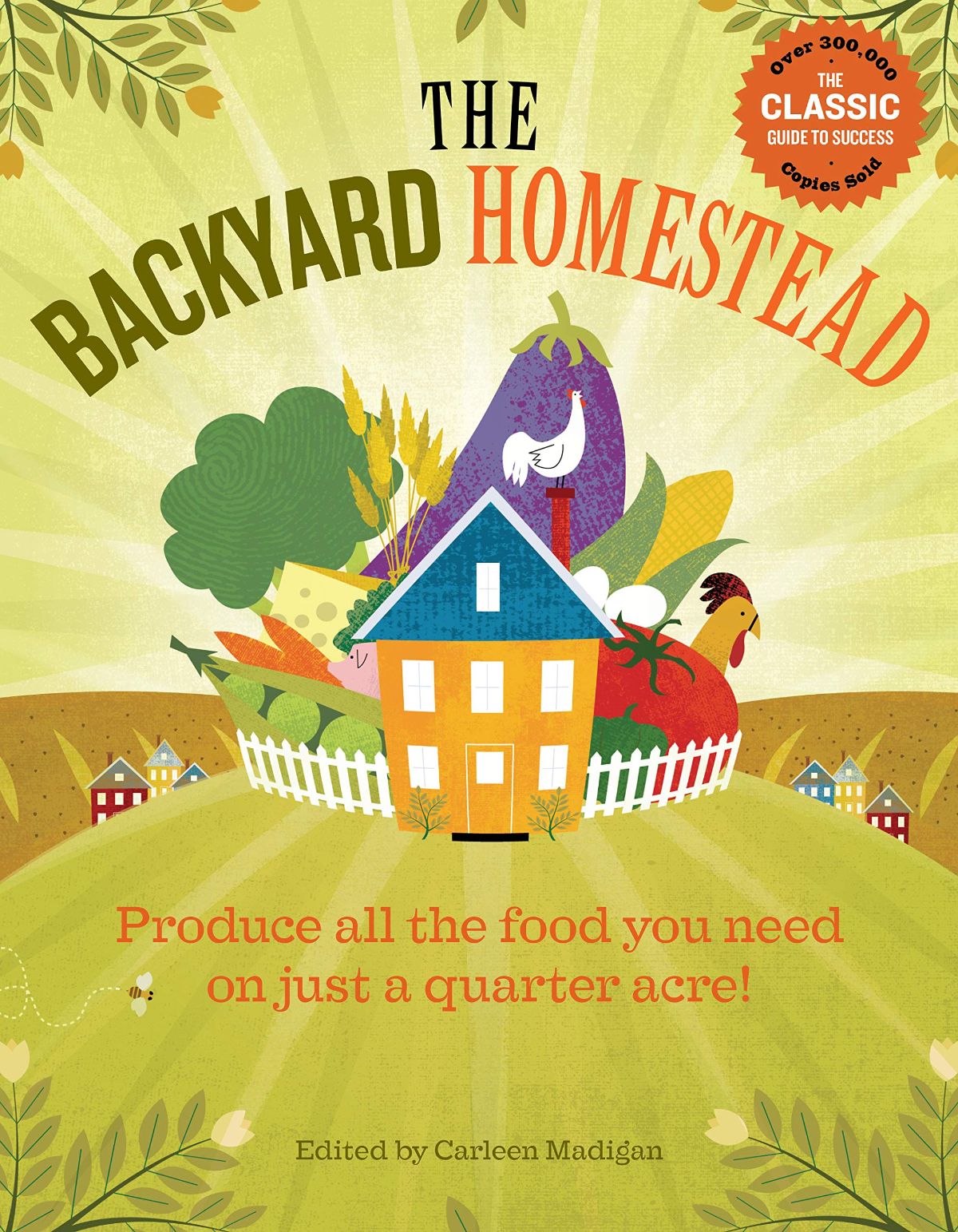 You can produce a lot of food in a backyard garden, but if you have a bit more space, you can grow even more! The Backyard Homestead shares ways to maximize the amount of food you can grow in a small, quarter acre homestead.
In this primer on self-sufficiency, Madigan shares helpful tips on growing edible fruits and vegetables, as well as canning suggstions and other preservation methods. But she doesn't stop there. This book also has tips on small-scale farming, raising chickens for eggs and lots more!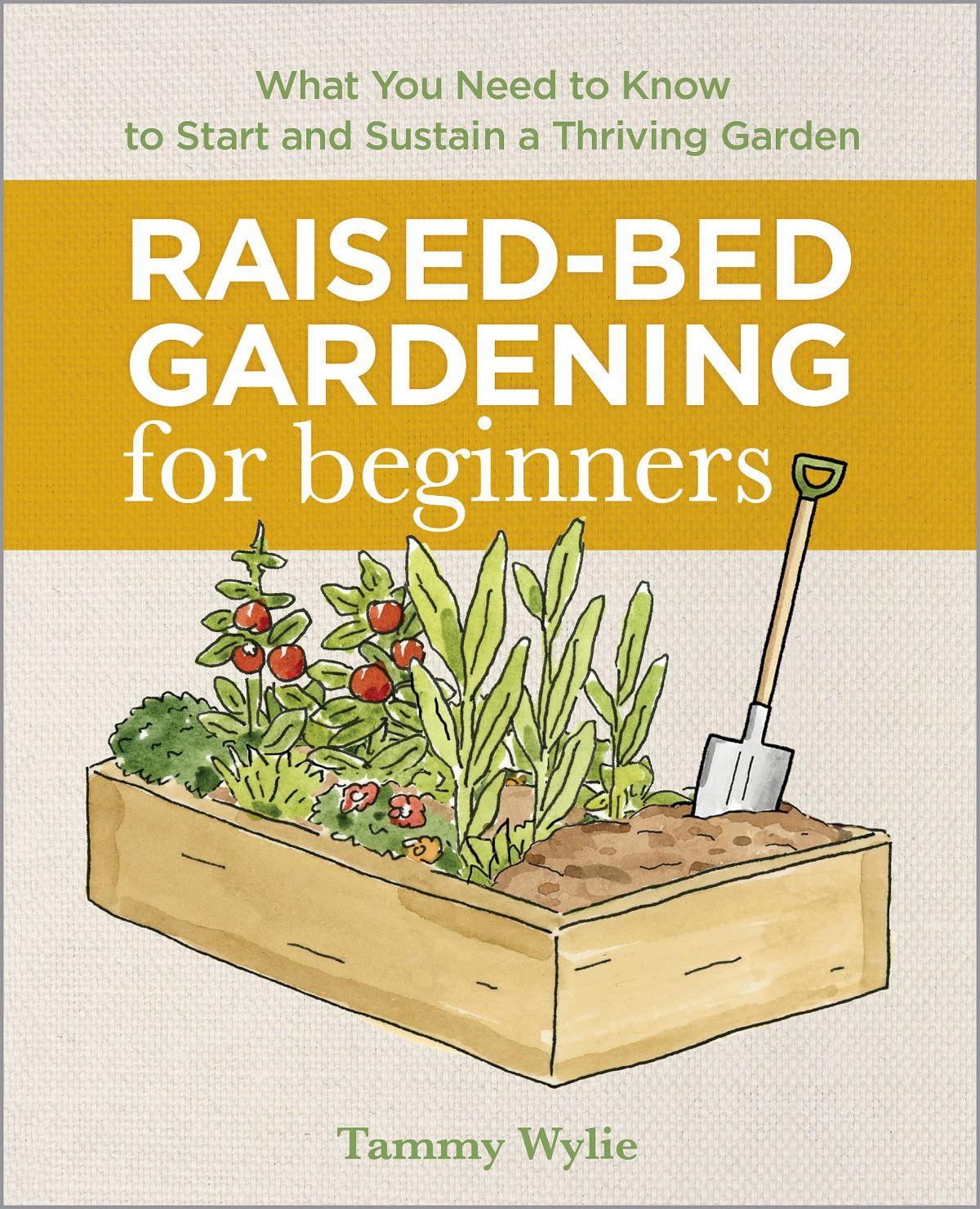 Raised bed gardens are a hot topic in gardening circles for a number of reasons. Ideal for small spaces, raised bed gardens create a beautiful aesthetic and are often easier to weed than in-ground beds. They are also a perfect solution for anyone with poor or rocky garden soil that may otherwise require significant work to make fertile.
In her book, Wylie takes gardeners on an exploration of all things raised bed gardening. From building your own beds to the proper soil to use and plant recommendations, you'll find everything you need in these pages to grow a successful raised bed garden.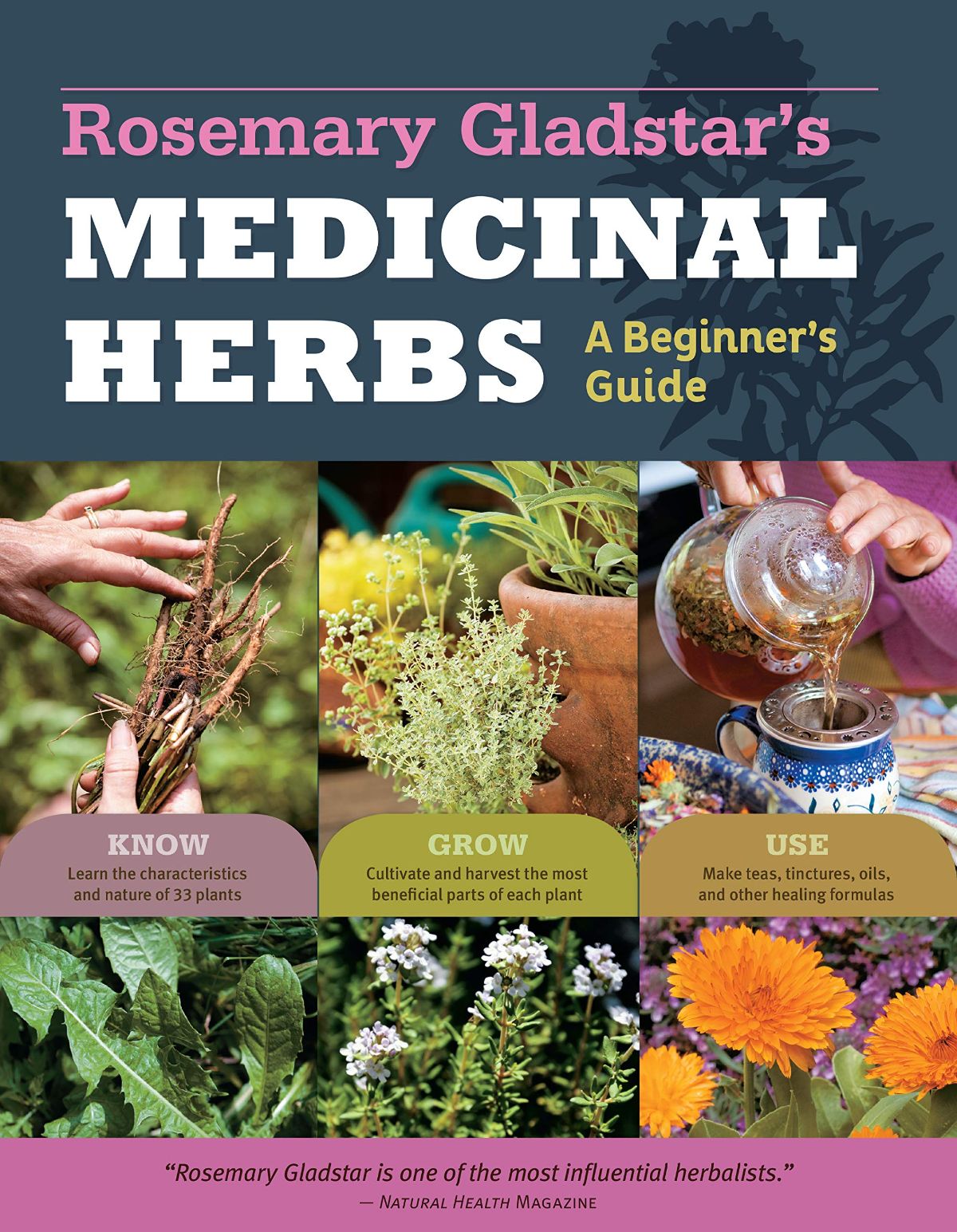 Rosemary Gladstar is one of the current leaders in herb gardening and her book Medicinal Herbs covers all you need to know to grow herbs successfully at home. Topics covered in this book include choosing the right plants and planting guides for particular species, as well as creative ways to preserve, store and utilize your homegrown herbs.
If you love crafting and DIY, check out the recipes on creating tinctures, syrups, salves, bath bombs and so much more. This book is jam-packed with tons of tips to inspire you!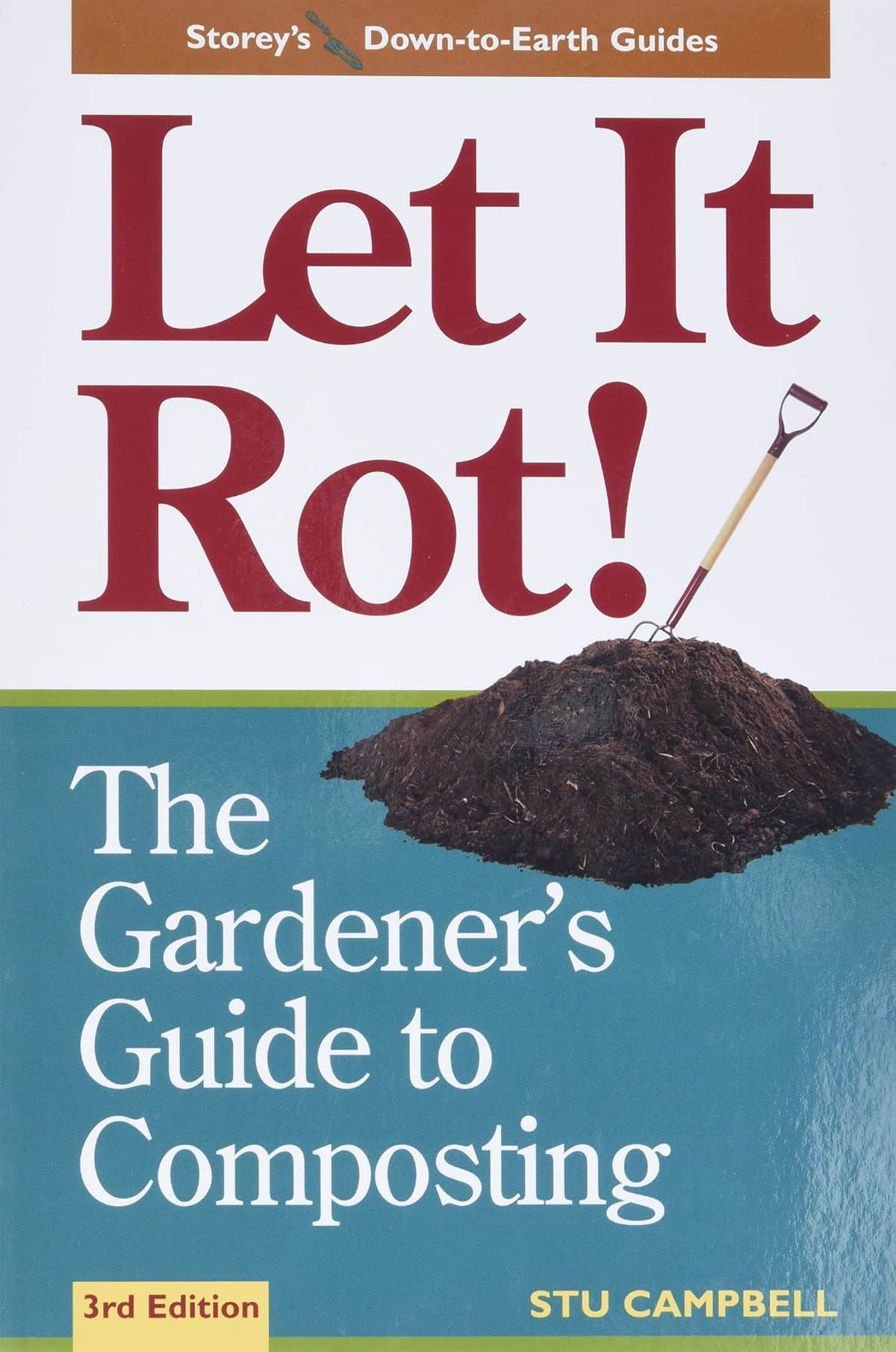 Adding homemade compost to your garden is one of the easiest ways to improve your garden soil and grow healthier plants. But if you're new to composting, you may be overwhelmed by all of the available information and tutorials on different composting methods.
Let It Rot covers everything you need to get started composting, including different composting methods, choosing the right tumbler or bin system and how to use finished compost. A perfect beginner's introduction, this book is also short and is a breeze to read.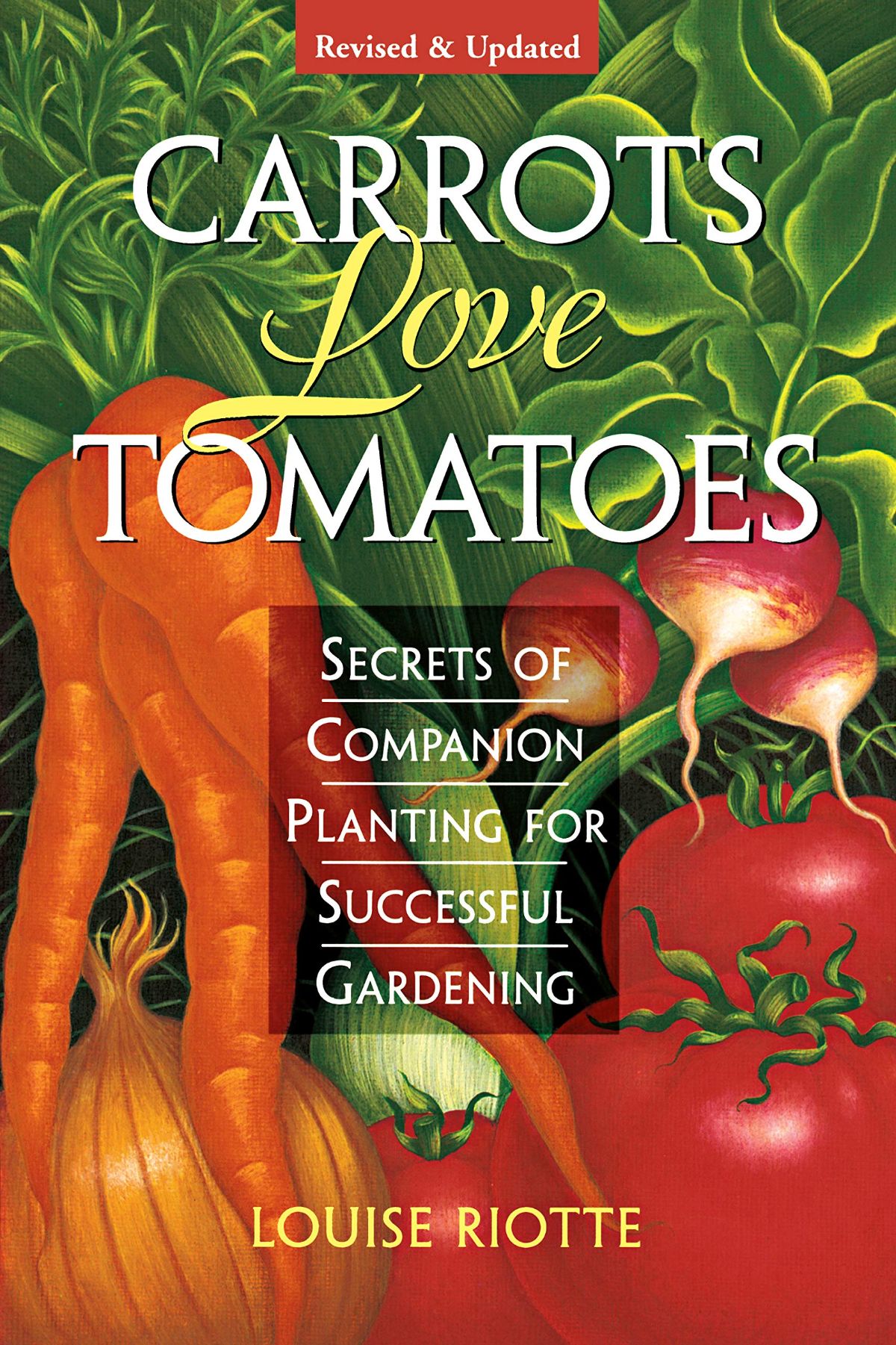 Choosing the right plants to grow together, otherwise known as companion planting, is an effective gardening method that has many amazing benefits. Companion planting can help individual plants grow better, resist pests, produce a more abundant harvest due to increased pollinator activity and even improve plant flavor!
Carrots Love Tomatoes is classic gardening book that has been revised and reissued several times because it is just so useful. Pick up your own copy to learn why carrots "love" tomatoes and other essential companion planting tips.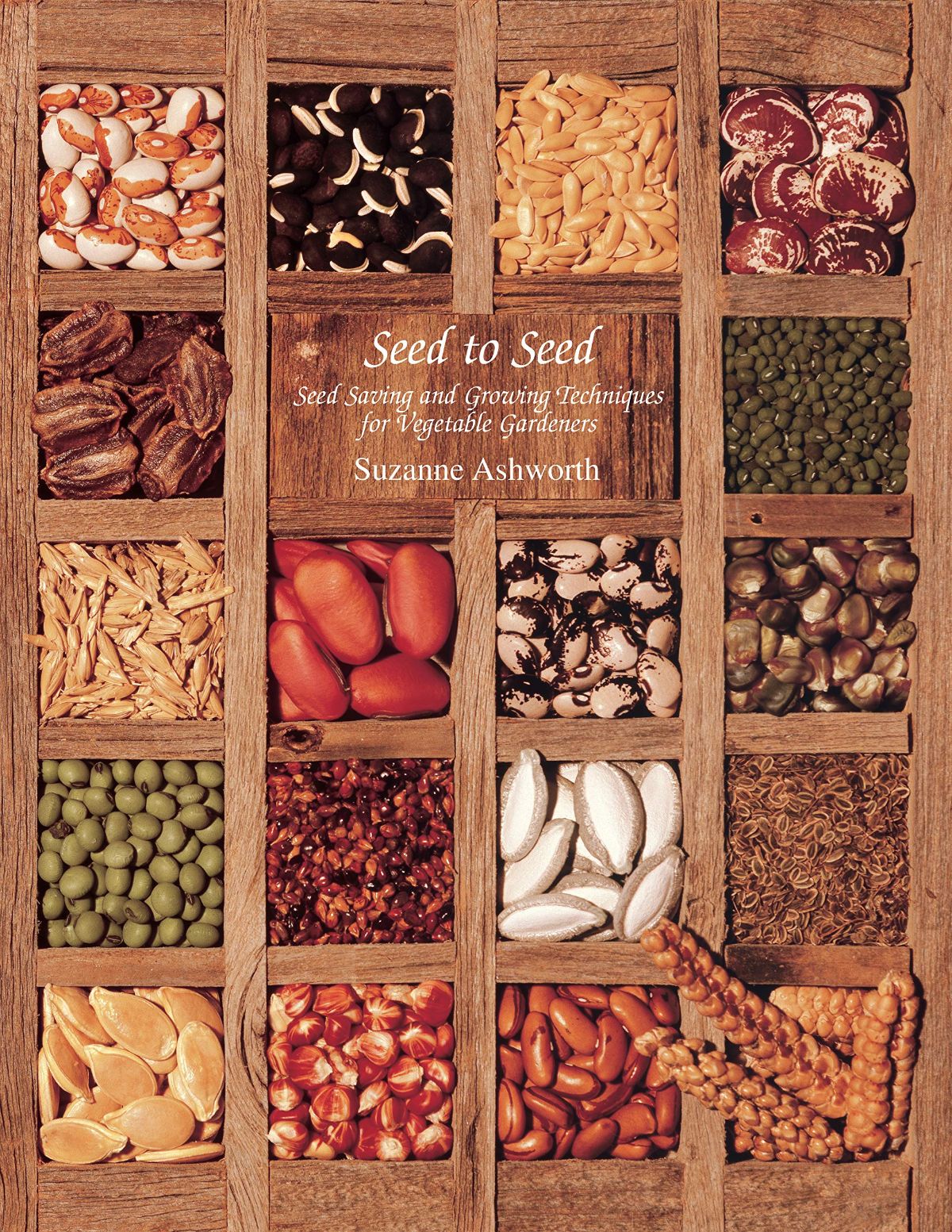 Sooner or later, if you've had any success with gardening, you'll probably want to save your own homegrown veggie seeds for future gardens. Seed saving is an excellent way to save money, but it also gives you a greater variety of plants you can grow, as well as complete control over plant productiveness, fruit size and other characteristics. However, seed saving isn't as easy as it may appear.
Many vegetable seeds are immature when harvested and won't germinate as a result. Ashworth's book helps to demystify the seed saving process, providing valuable advice on how to know when to harvest seeds, isolating plants for seed purity and proper seed storage.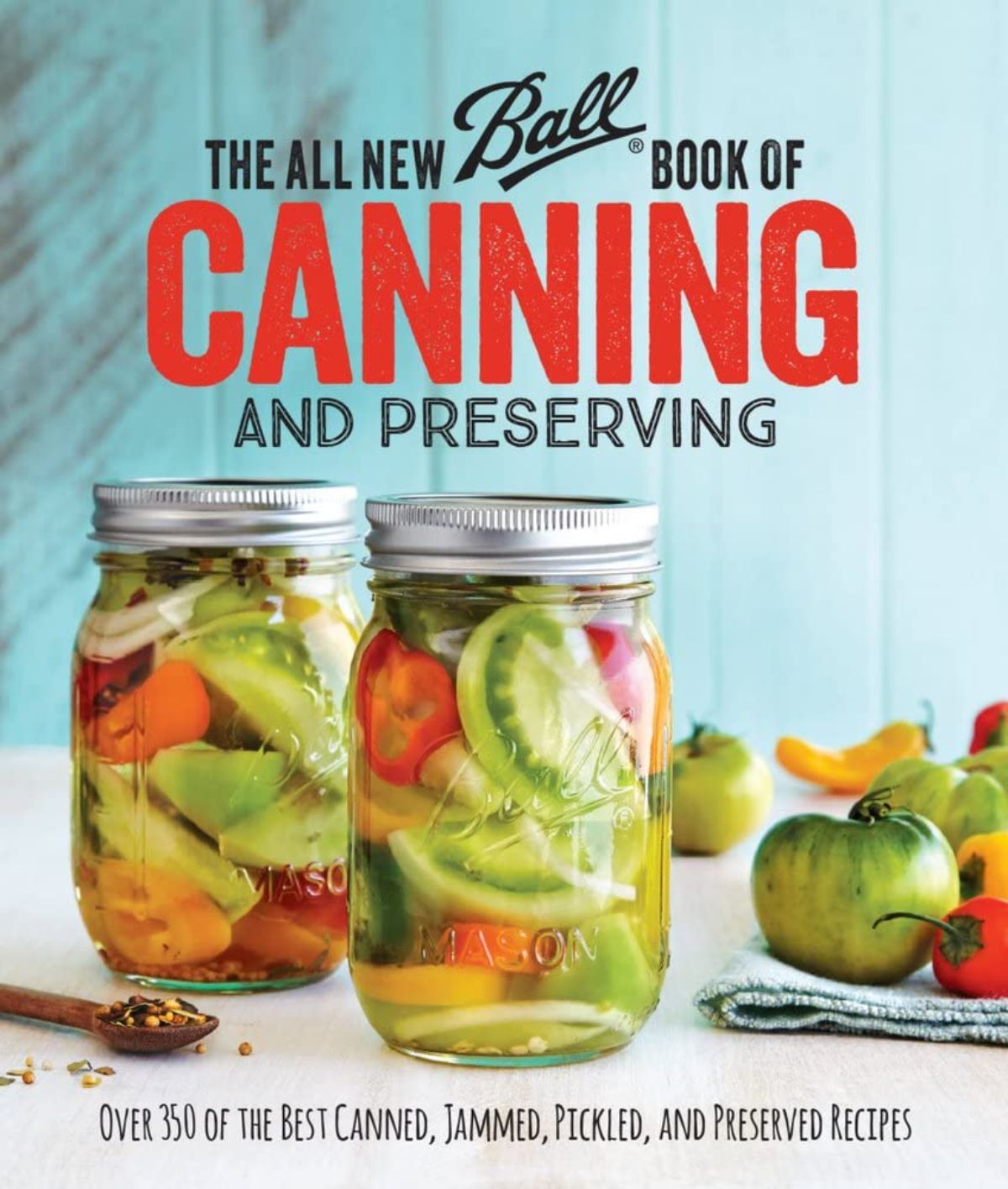 Canning your fresh garden produce is a traditional way to preserve the season's harvest. But unless you have a reliable canning recipe on hand, you may be putting your health and your family's well-being at risk. For safety, home canners always need to follow proper food safety practices; however, many online canning recipes may not actually be safe.
Ball has been one of the leading experts on home canning for generations and their book on canning and preserving has hundreds of safe and tasty canning recipes to try. These recipes all follow best canning practices for a wide range of canned goods including jams, pickles, salsas and much more!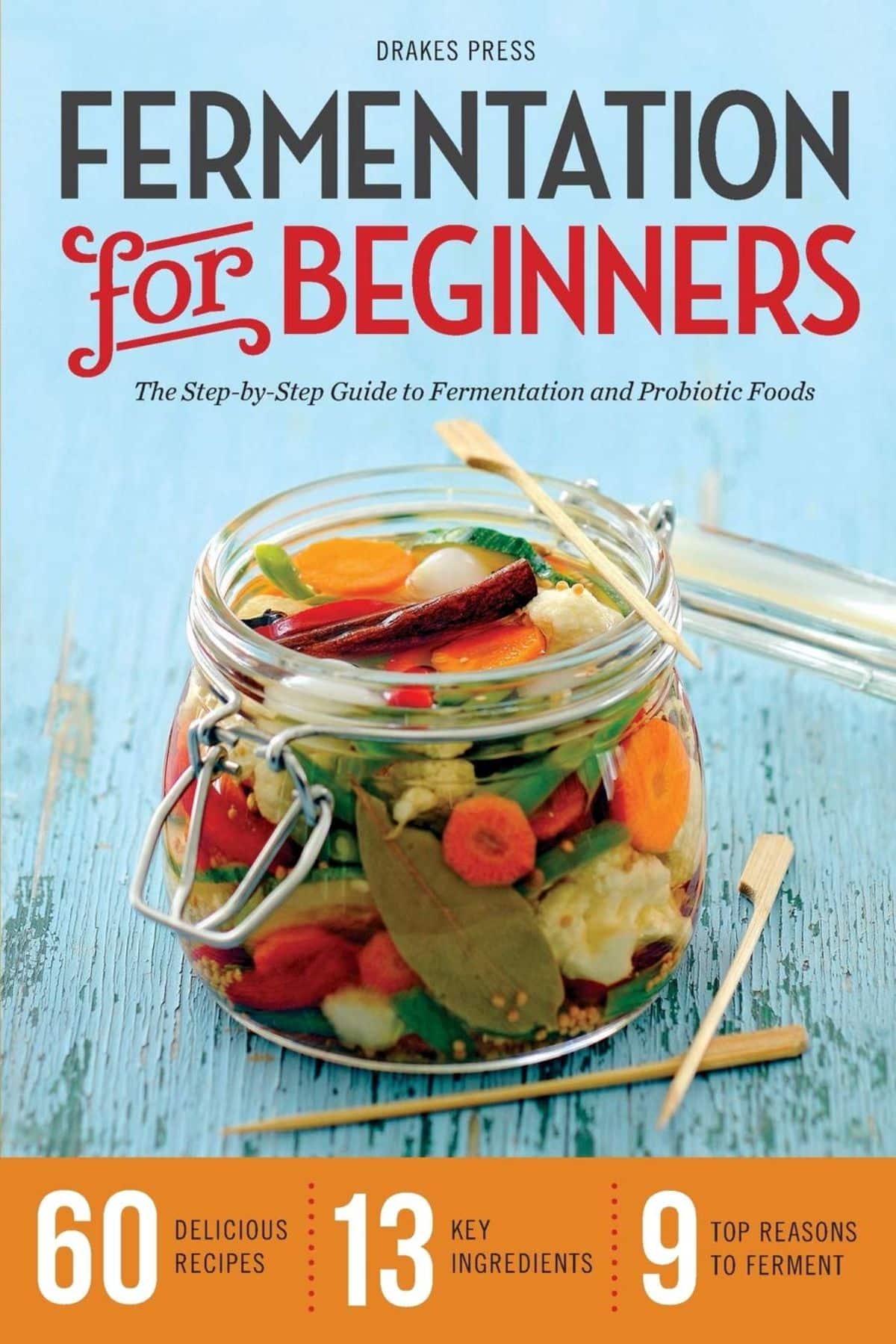 If canning isn't your cup of tea, fermentation is another interesting food preservation technique to try. While it's an old method, lacto-fermentation has been gaining popularity in recent years as it encourages creative exploration with recipes and the finished ferments produced are full of gut-healthy probiotics.
While there are several great books on home-fermenting, Fermentation for Beginners is an easy to use book with many delicious recipes. From pickles to sauerkraut, it has classic fermentation options, as well as more varied ferments (like kimchi and homemade miso) for anyone who likes to experiment in the kitchen.
Best inspirational gardening books for the budding naturalist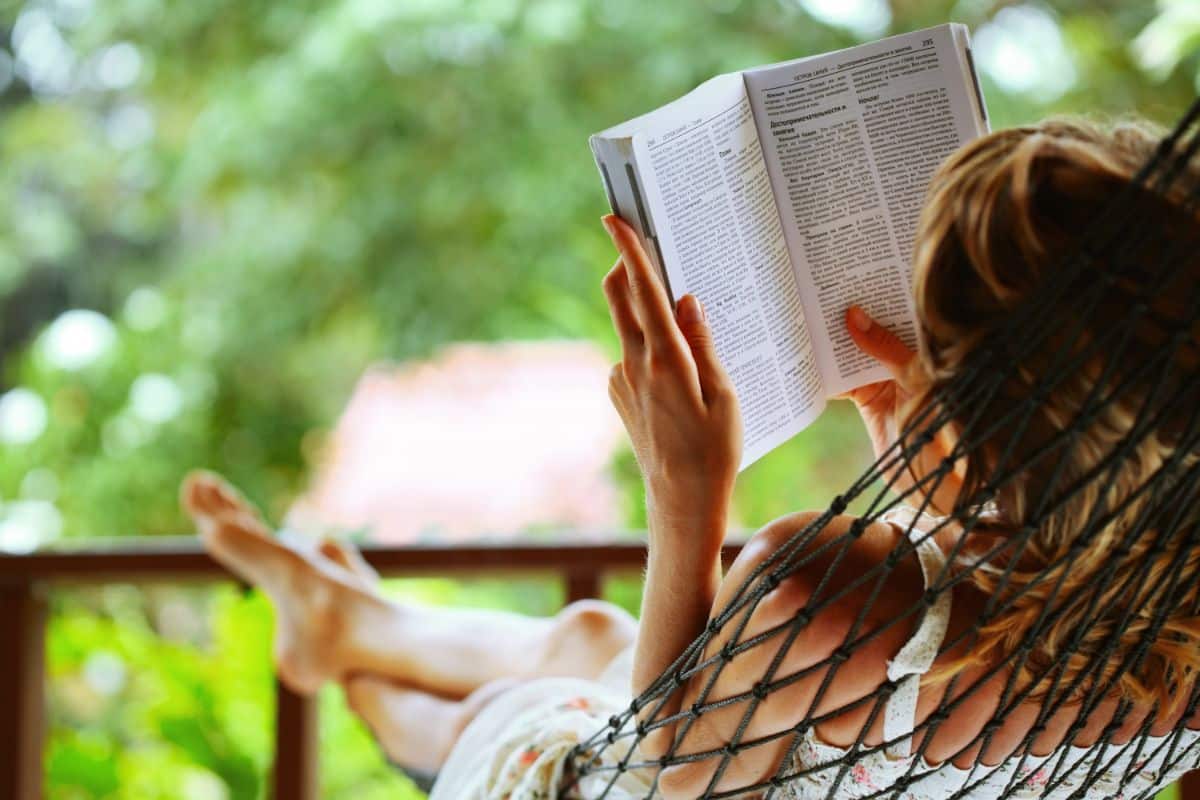 Reading "how-to" books is a simple way to enhance your gardening skills and grow a more impressive harvest. However, if you're looking to kick back with a good book on your day off, these nature- and garden-related books are certain to uplift you. You may even find some garden design inspiration in their pages too!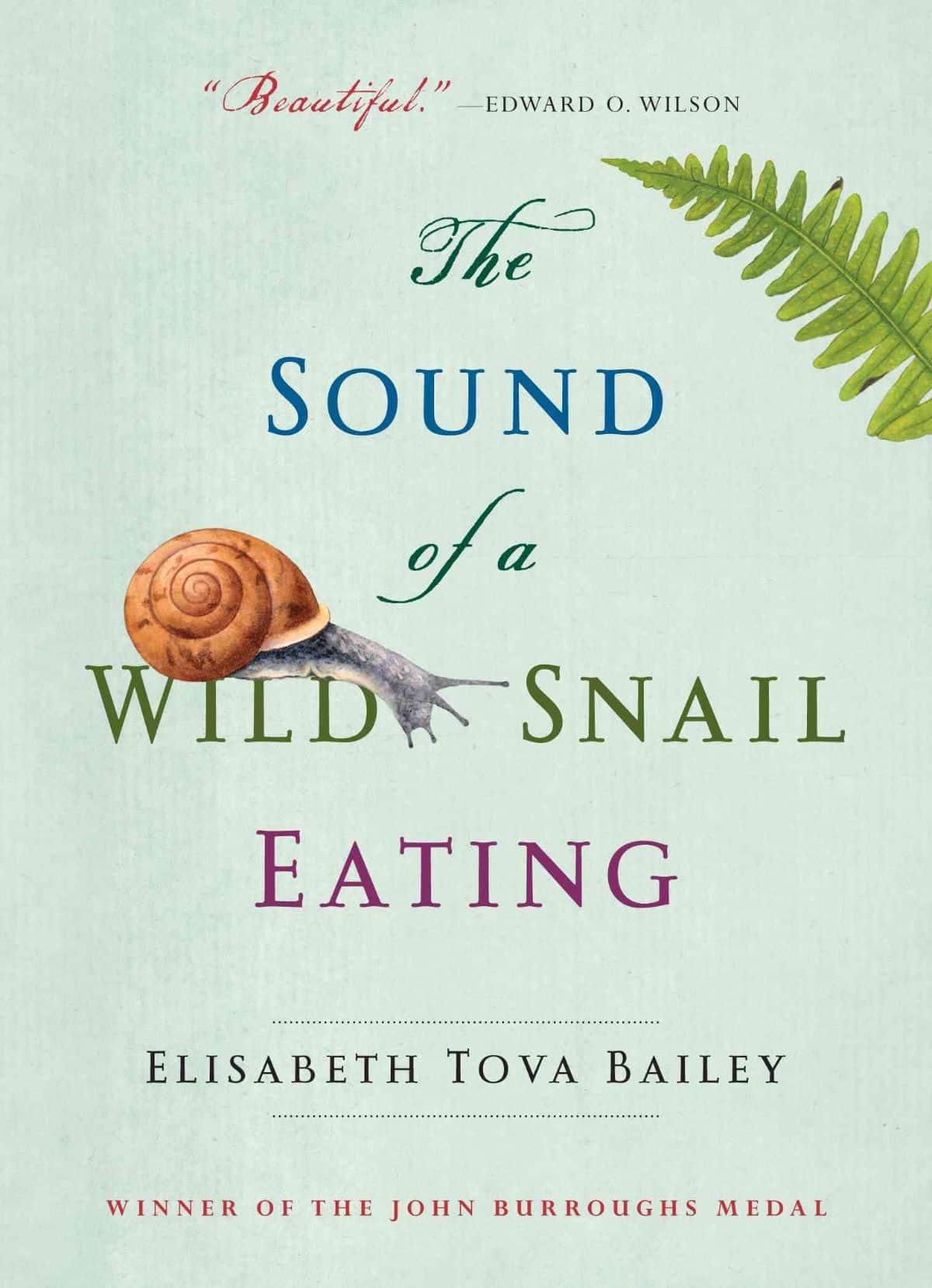 When the author was bedridden with a mysterious illness, she found inspiration and hope from an unexpected source: a common woodland snail. During her illness and healing, Bailey kept a small snail indoors, following its daily habits with a naturalist's keen eye. The resulting work is a story of resilience and a careful examination of the less commonly understood world of snails.
If you've ever enjoyed watching the comings and goings of insects in your garden, this book should be right up your alley. One part naturalism, one part self-help, this is a gentle book with a big heart.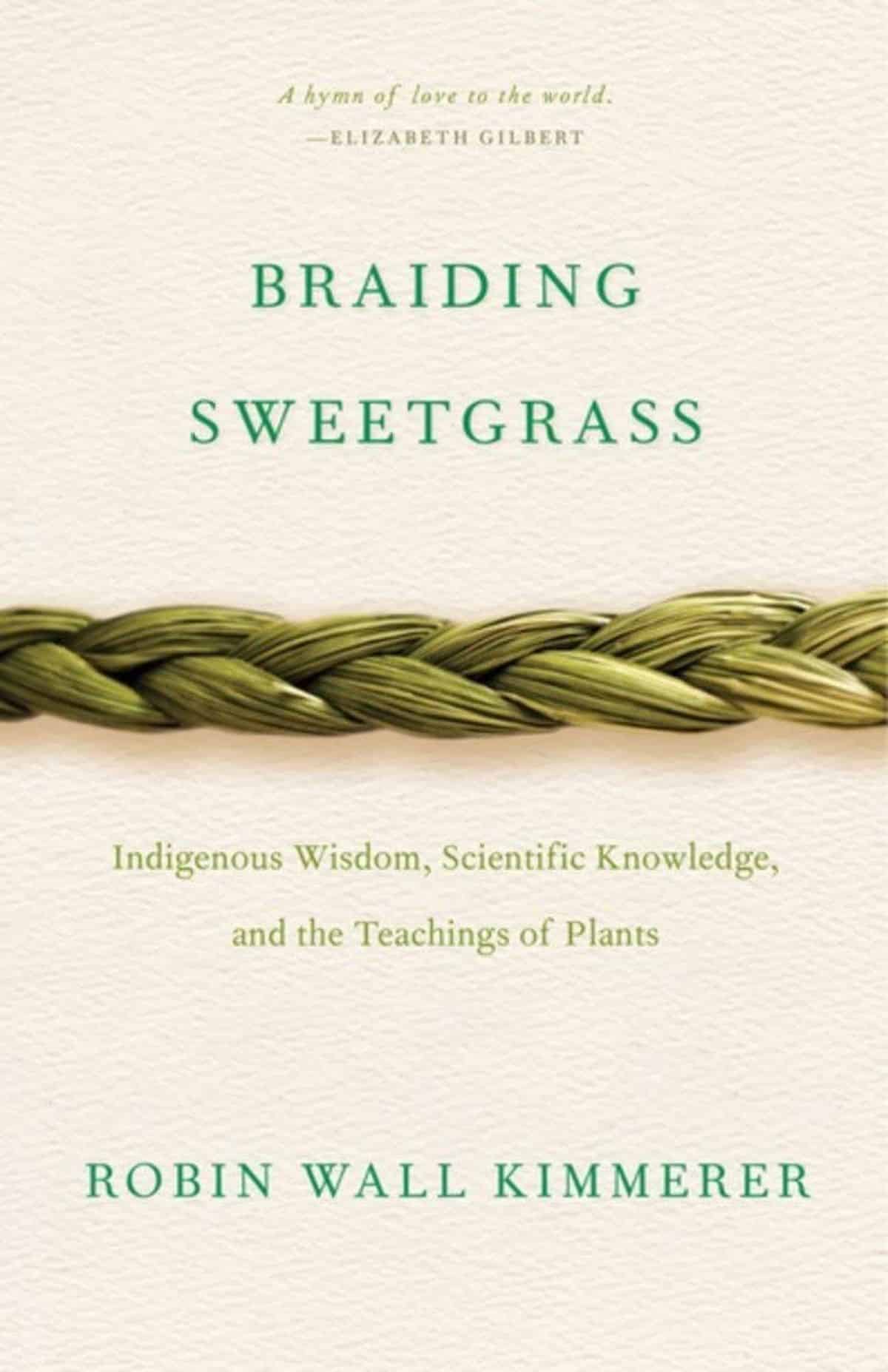 You don't need to be a gardener to love this book. A New York Times bestseller, Braiding Sweetgrass is a meditative book that is full of indigenous knowledge, folklore and plant wisdom with an intent to raise ecological consciousness in a big way.
A botanist by trade, Kimmerer melds indigenous beliefs with science in a work that is unlike any other. From tales of replanting old growth forests to advice on how to live in greater harmony with the natural world, Braiding Sweetgrass has it all.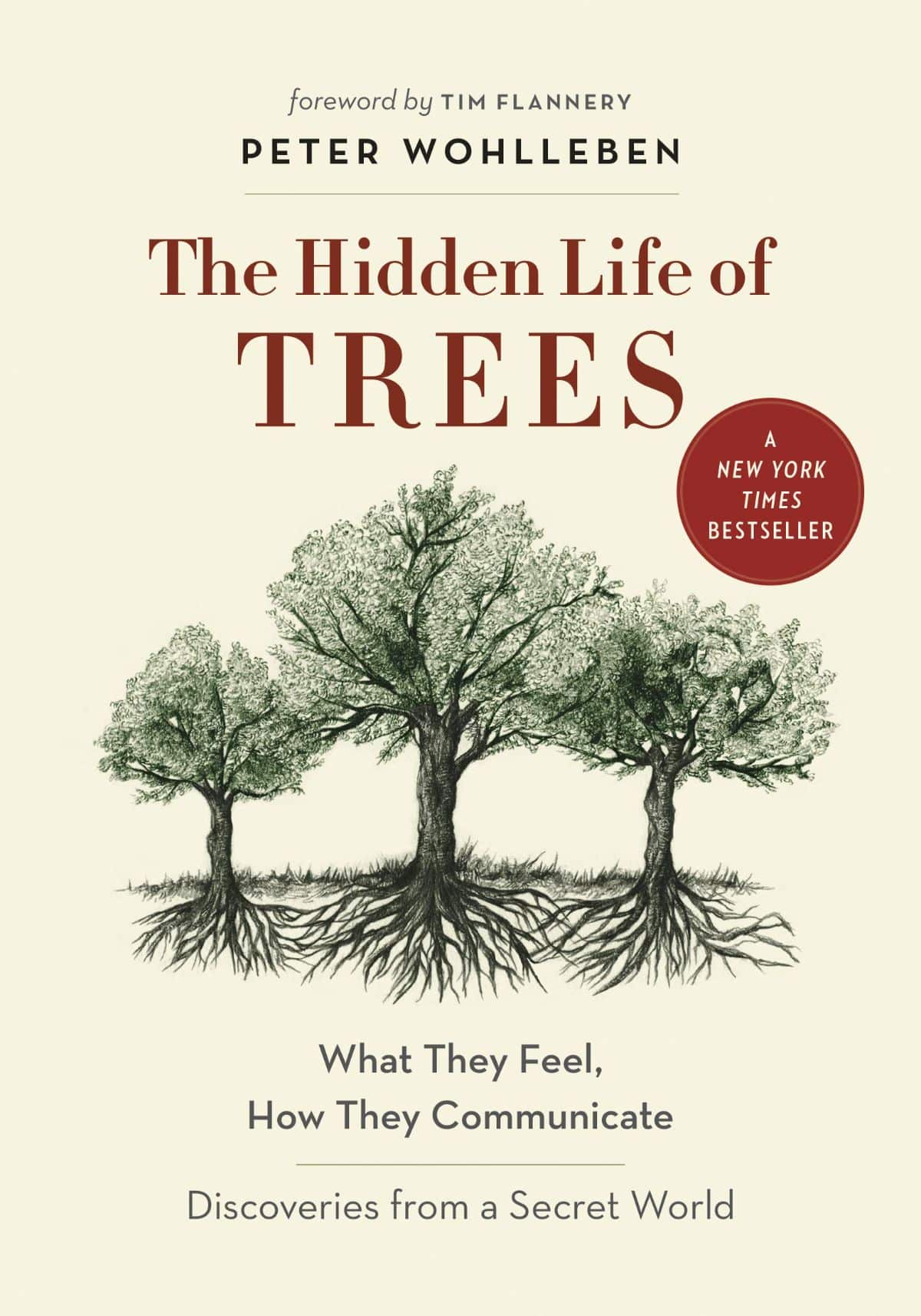 A ground-breaking work and bestselling book, The Hidden Life of Trees explores the innerworkings of the plant kingdom and how plants interact with each other. With startling revelations about how plants communicate, exchange nutrients and warn of pest attack, this book is a real page-turner.
As an author and forester, Wohlleben has both real world experience and a scientific understanding of plants, which he is able to explain in a very readable way. And, while the book mostly covers trees, the details you'll learn are easily applied to garden plants too.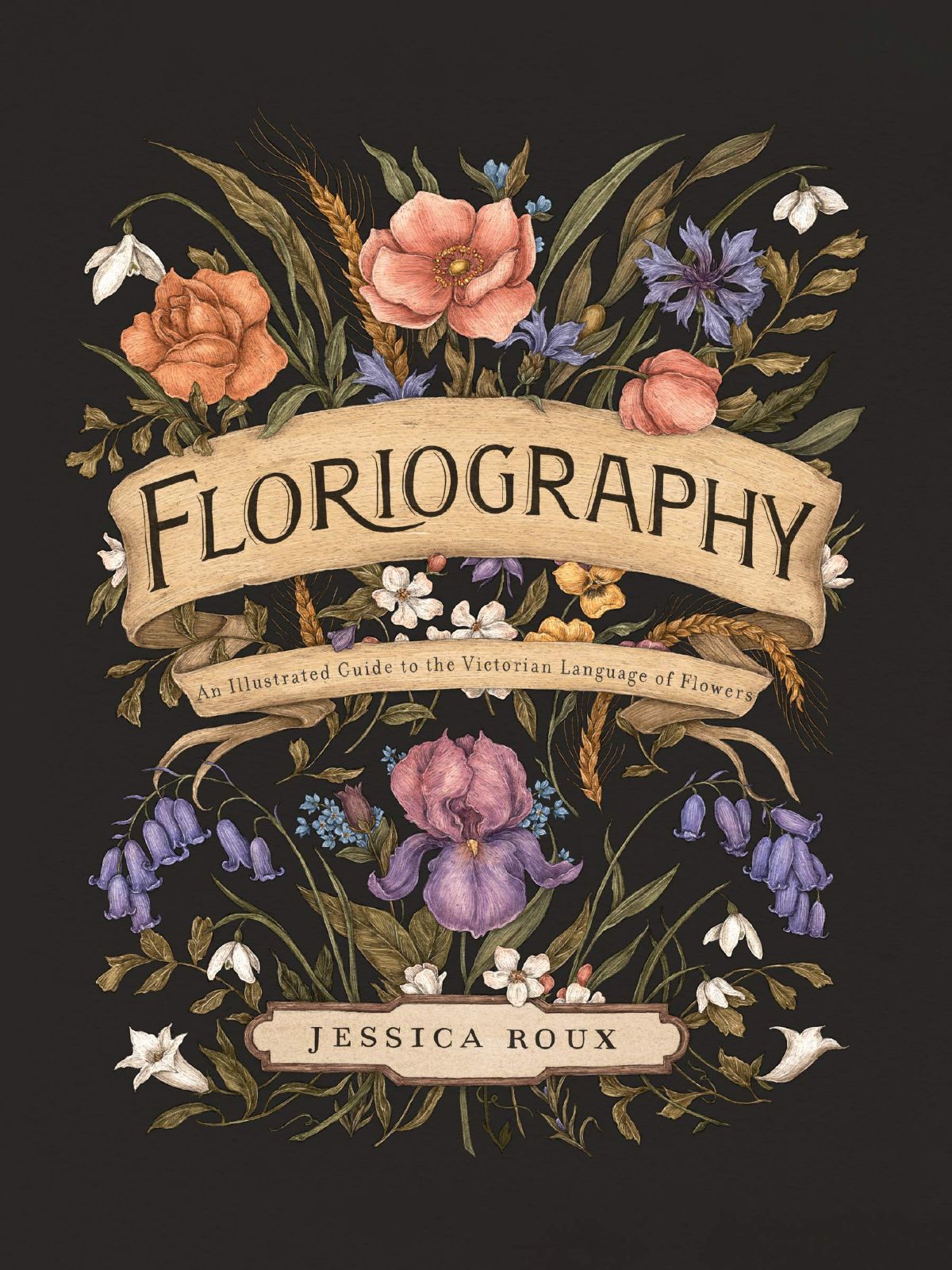 During the 19th century, morals were strict and open communication was often forbidden between members of the opposite sex. As a result, Victorians got quite creative and invented what is known as the "Victorian language of flowers" to communicate hidden messages with plants in bouquets and garden beds.
Floriography is a beautifully illustrated book that examines plant symbolism and the way Victorians used plants to communicate secret messages. While it's an interesting historical piece, this book is also sure to inspire anyone interested in floristry or growing their own Victorian flower garden!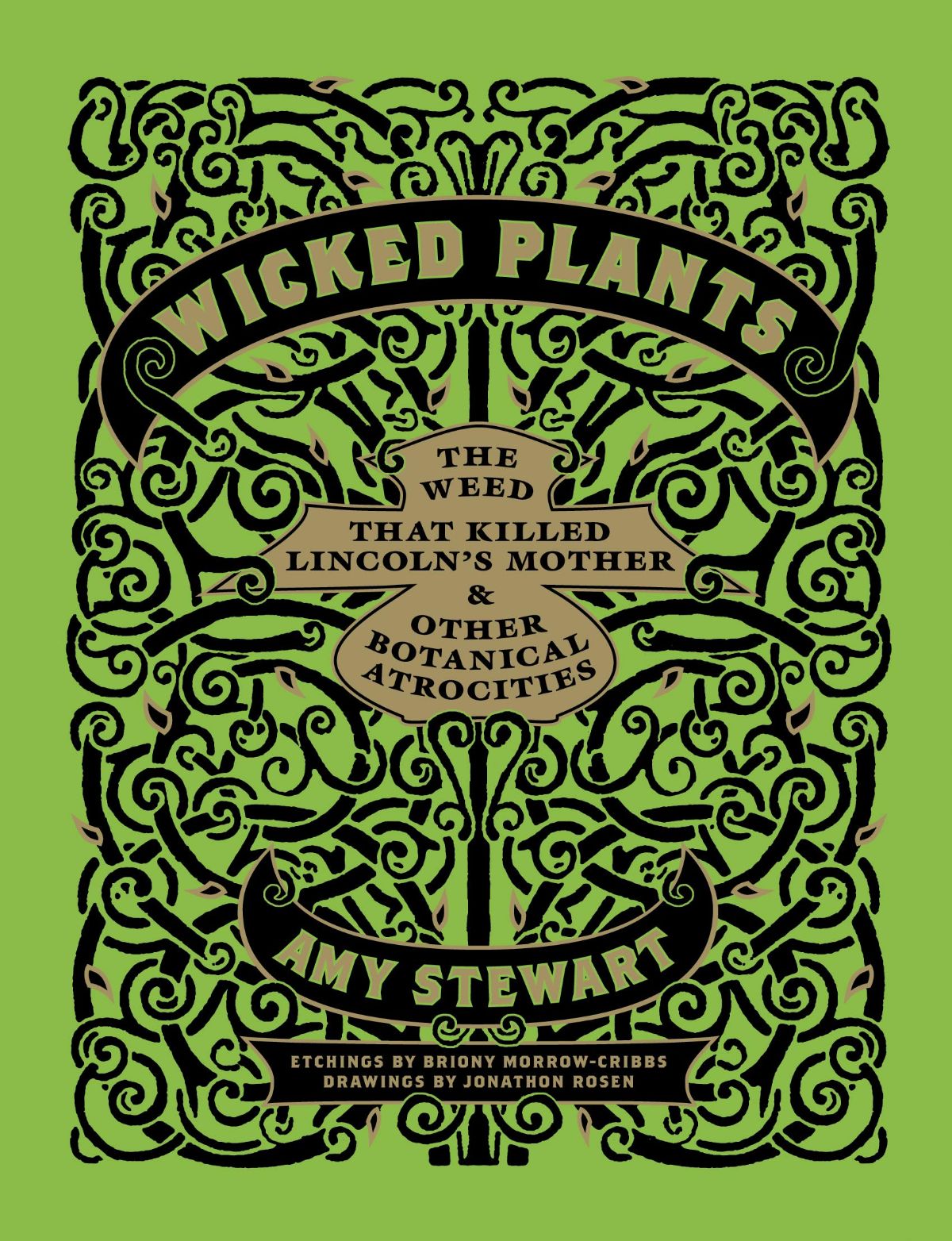 Plants nourish, heal and inspire us. But not all plants are our allies. In fact, there are lots of naughty plant species that have caused a lot of death and destruction over the years.
Amy Stewart examines the darker side of the plant world in her book Wicked Plants. Including stories of plant folklore, true historical tales of plant-related horror, and much more, this funky little book is great for anyone who loves spooky tales or fantasizes about visiting the notorious Alnwick Poison Garden someday!
Best plant books for young gardeners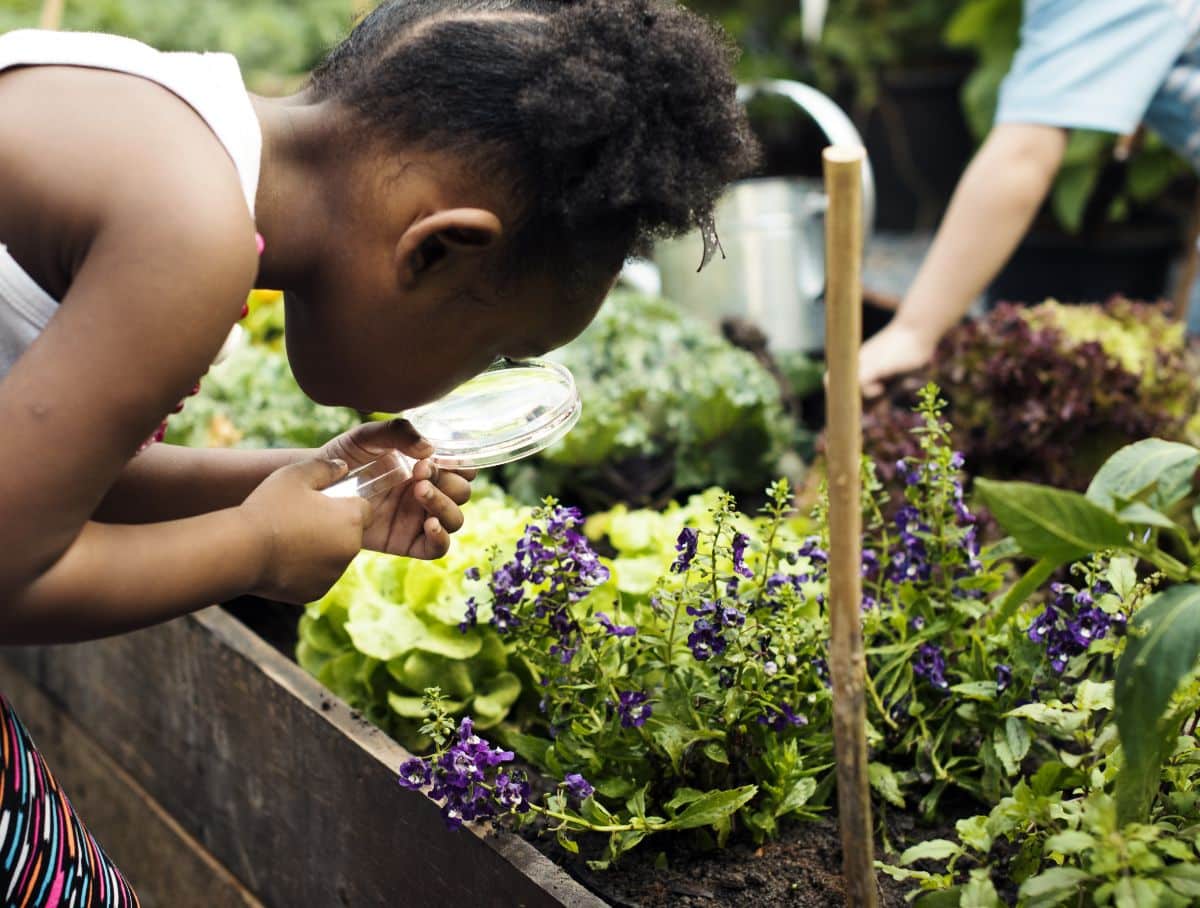 You're never too young to start gardening. If you have budding gardeners in your family, or youngsters who just love the natural world, check out these adorable tales for young children. They'll inspire young minds and delight adult readers too!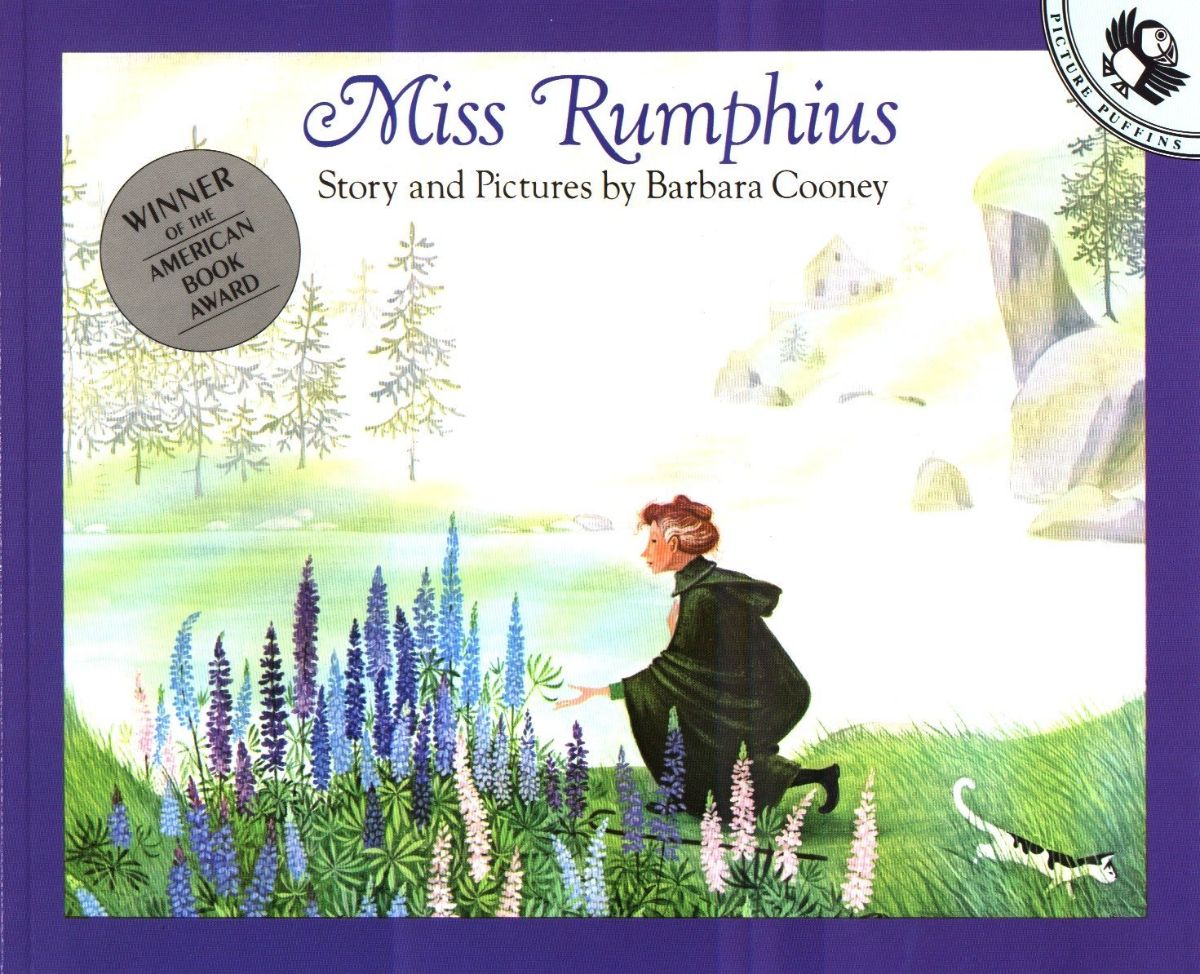 A classic children's book for ages 3 to 8, Miss Rumphius tells the tale of the Lupine Lady, which is loosely based on a true story. In this beautifully illustrated yarn, young readers follow Miss Rumphius' journey as she travels the globe and strives to make the world a better place by scattering wild lupine seeds.
Beautifully illustrated and a charming read overall, this sweet little tale asks readers how they can make the world more beautiful and explores the legacy left by a lifelong gardener.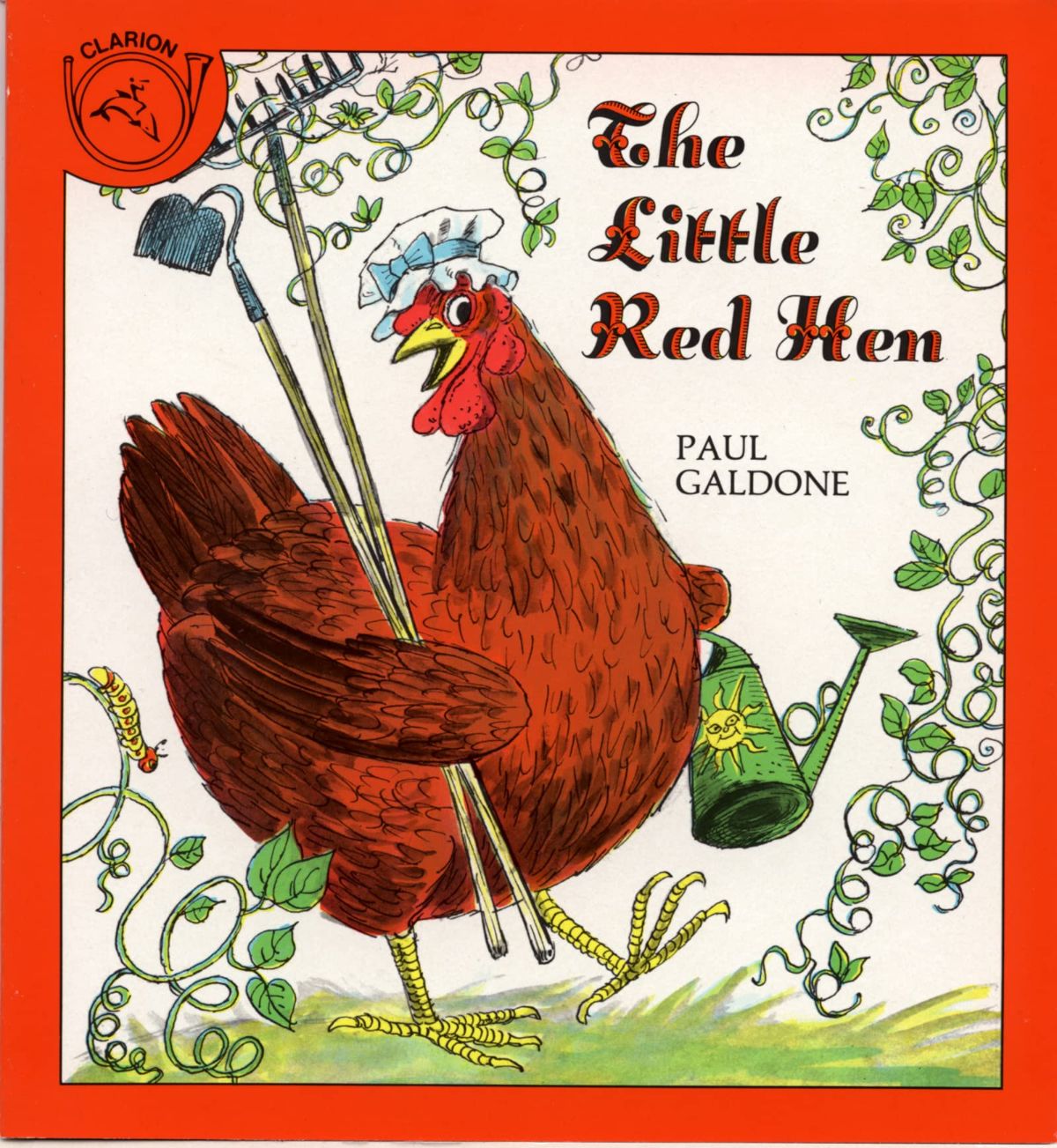 A timeless tale for ages 2 to 6, The Little Red Hen tells the story of a little red hen who loves to garden. But when she asks her fellow barn mates to help her with chores, they refuse. So when she decides to eat all the spoils of her garden herself, is it really a surprise?
Exploring concepts like sharing and chores, this short book also teaches young readers about the abundant harvest produced by a well-tended garden.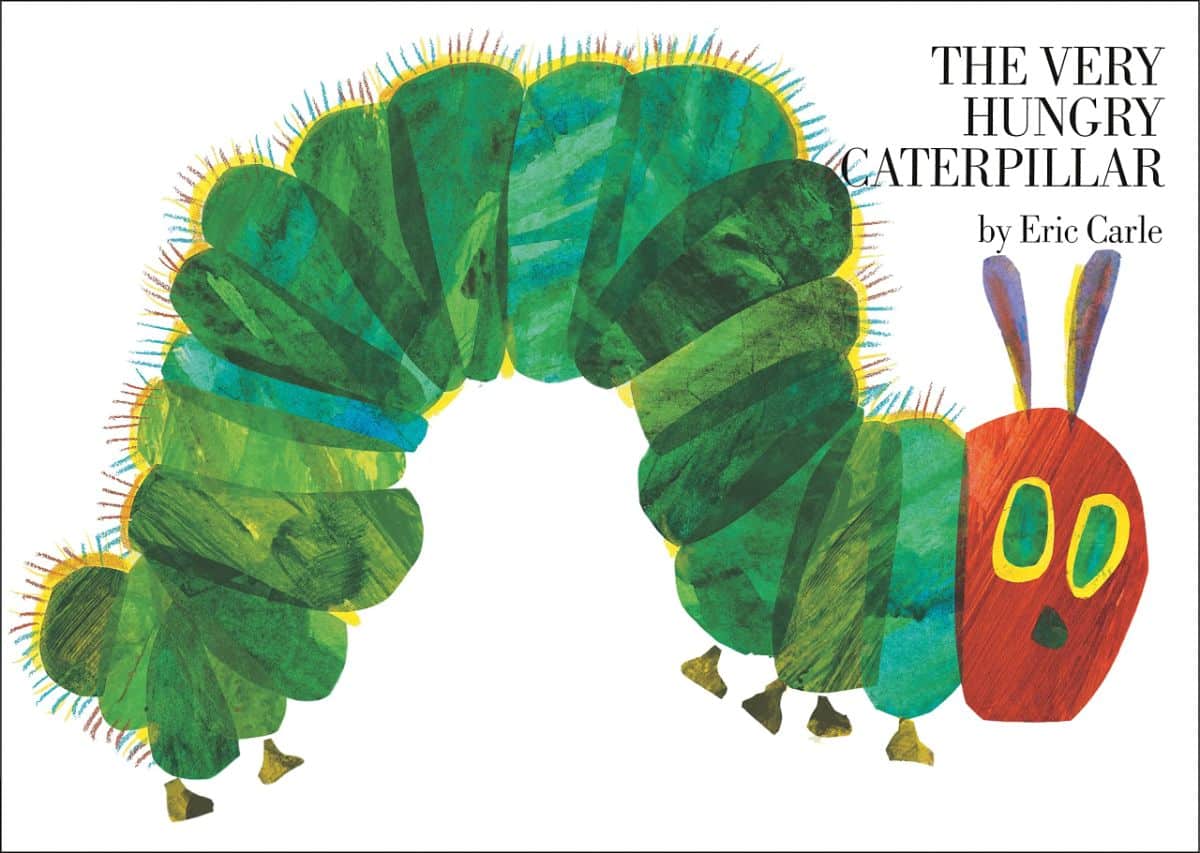 It can be a real bummer when caterpillars munch on your fresh garden produce, but it makes for a great children's book. This colorfully illustrated story follows a voracious caterpillar as he devours his way through the tastiest plants in the garden (and other yummy things). But when he turns into a beautiful butterfly… it's all worth it!
Just right for ages 1 through 4, this book is also available as a board book perfectly sized for tiny hands.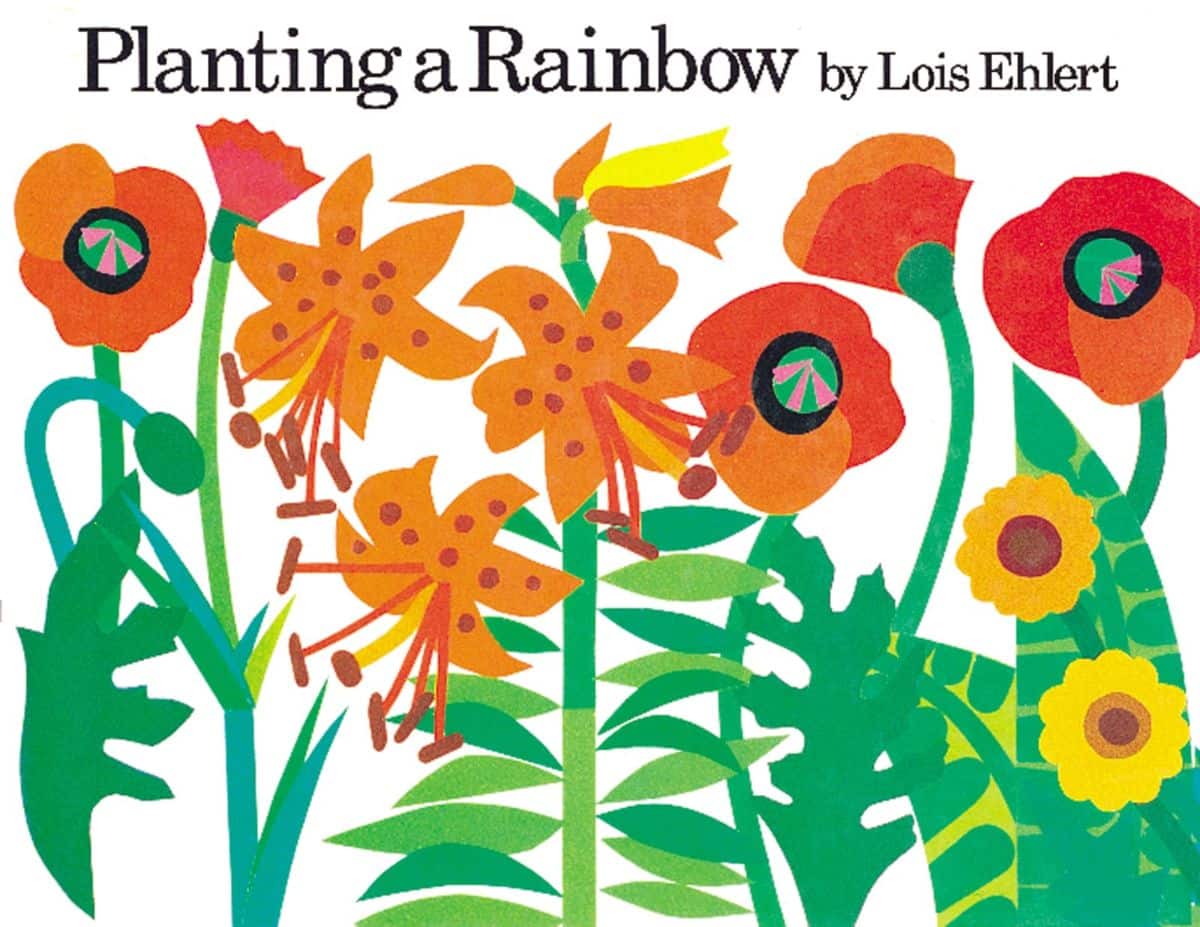 Another excellent choice for early readers, Planting a Rainbow comes in both hardcover and board book options for ages 1 through 4. An easy to read book, join a mother and daughter team as they plant a beautiful rainbow of colorful flowers in their garden and are rewarded with an array of vibrant blooms.
Ideal for inspiring young gardeners to plant a few seeds of their own, this book has also won the Caldecott Honor award.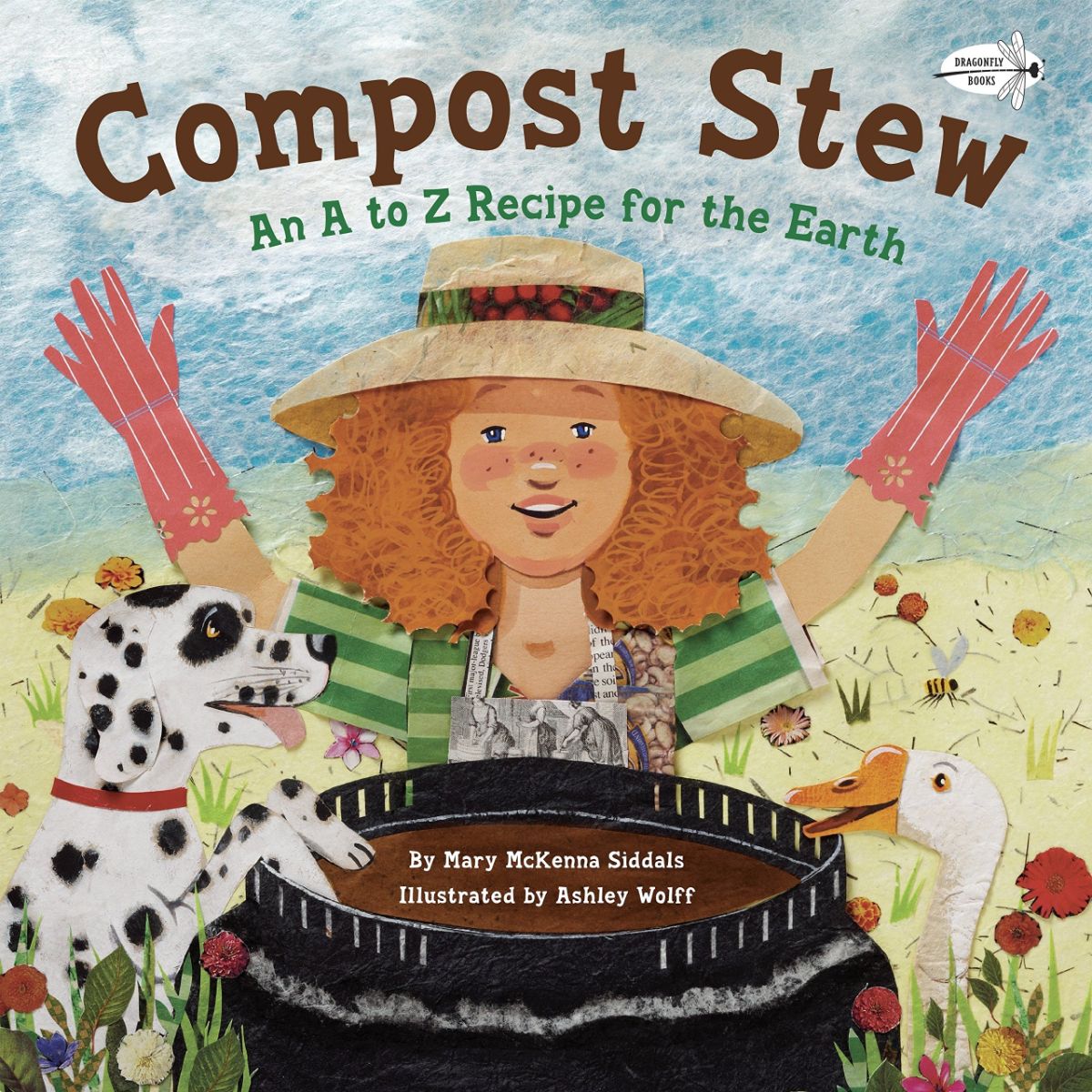 Compost is one of the most valuable products to add to your garden and learning how to create your own compost is a surefire way to improve your gardening skills. So when it comes to teaching young learners how to garden, exploring home composting should definitely be on the curriculum too!
Ideal for ages 2 through 6, Compost Stew boasts whimsical pictures and an earth-friendly message for all.
Frequently asked questions--Garden Gift Edition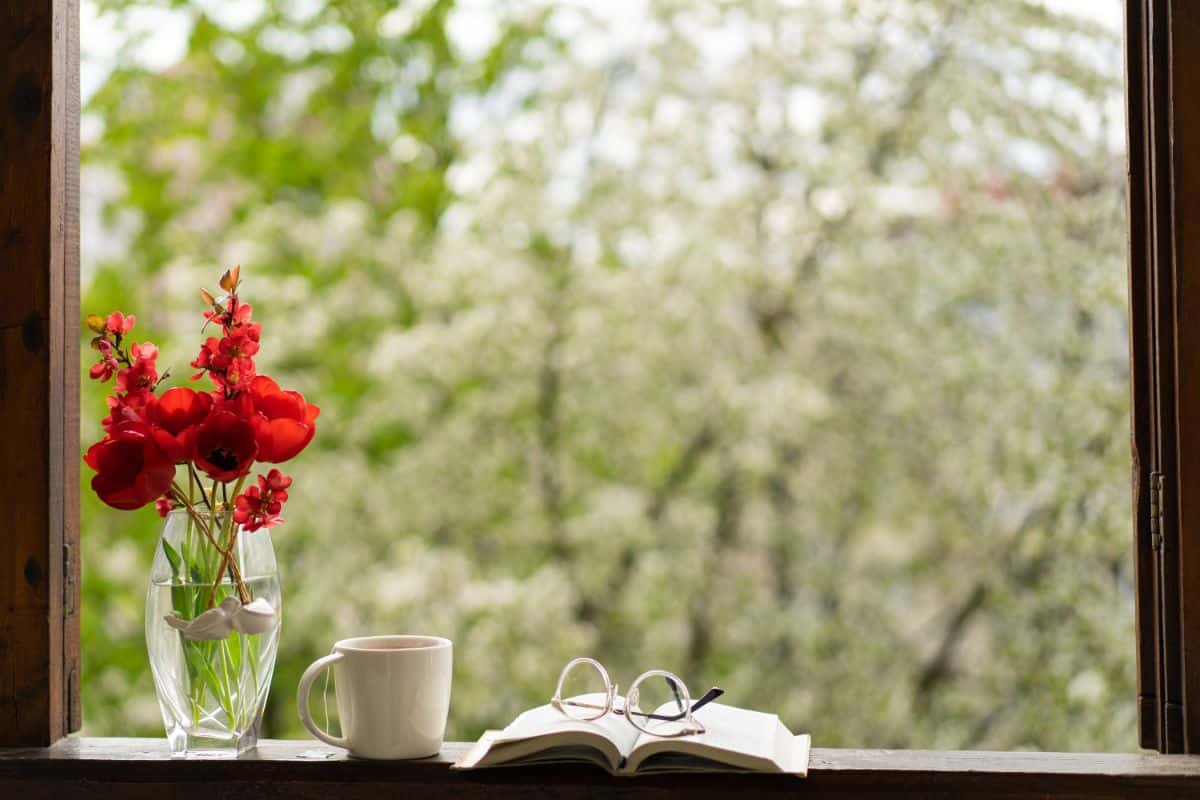 Summary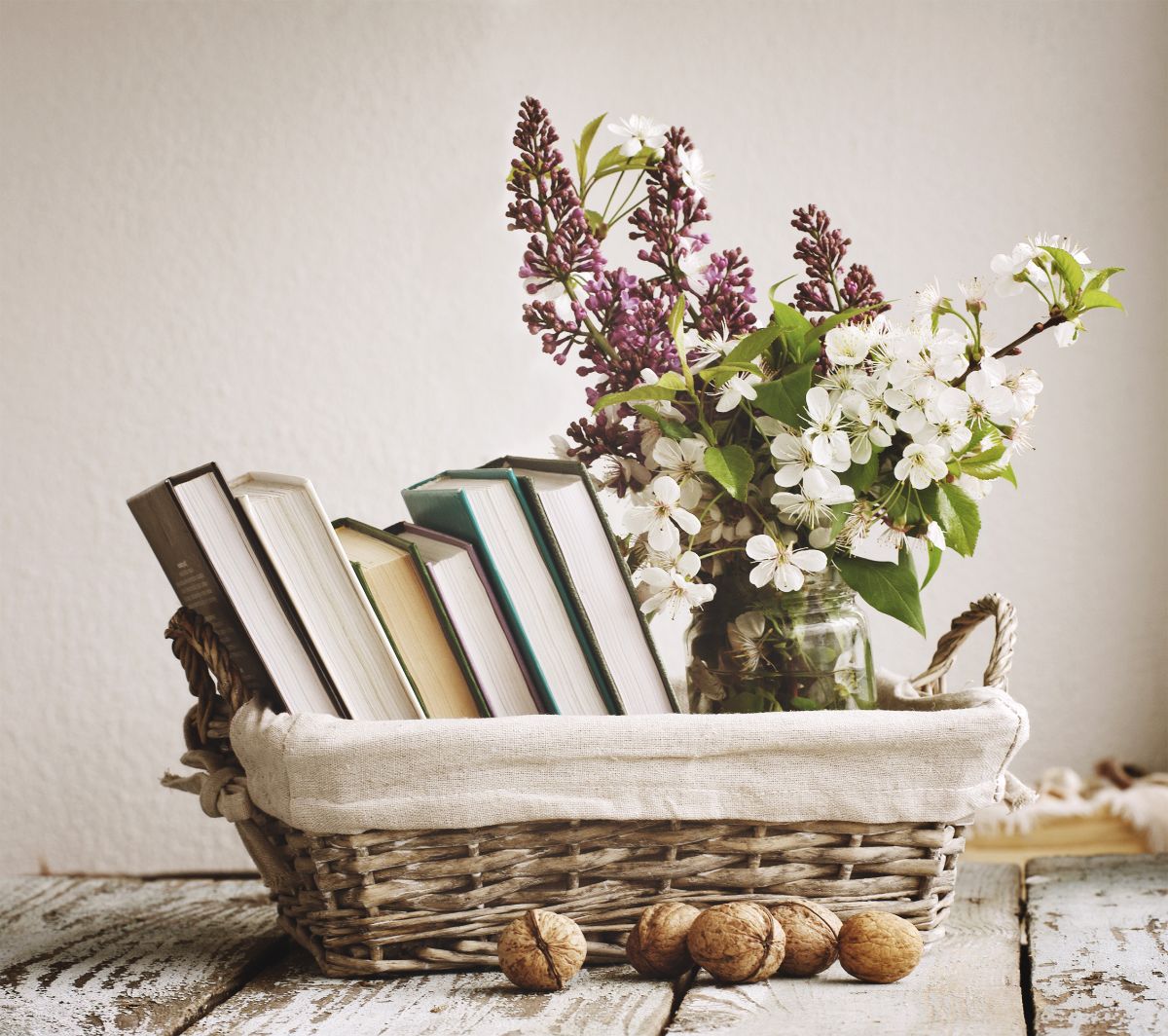 If you're looking for the perfect gift or you love to garden yourself, picking up a book on new gardening techniques or styles is sure to inspire. While we love the books on this list, there are other excellent garden-related reads out there, so get browsing. There's so much to learn and so many garden stories to enjoy!
For more articles like this one, check out our piece on how to create an edible garlic bouquet for another perfect gift for the gardener in your life.