Starting your own plants from seeds in springtime can be very exciting. Not only that, growing your own plants from seed instead of purchasing transplants can be easier on your budget and will provide you with more plant variety.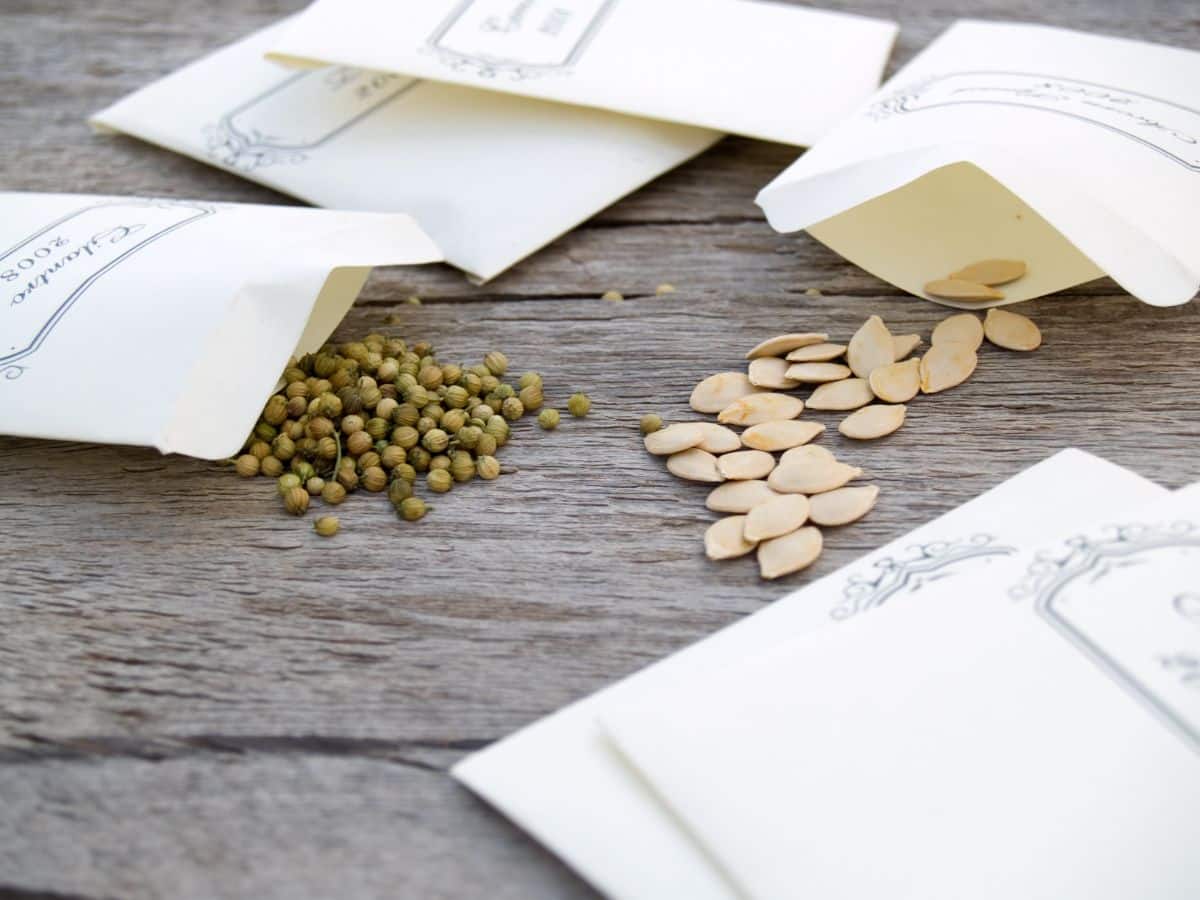 However, if you're new to gardening, you may need a little help when it comes to completing your first seed-buying order. So, we've compiled this helpful guide to walk you through the process and answer all your seed-buying questions!
Jump to:
Top tips for ordering seeds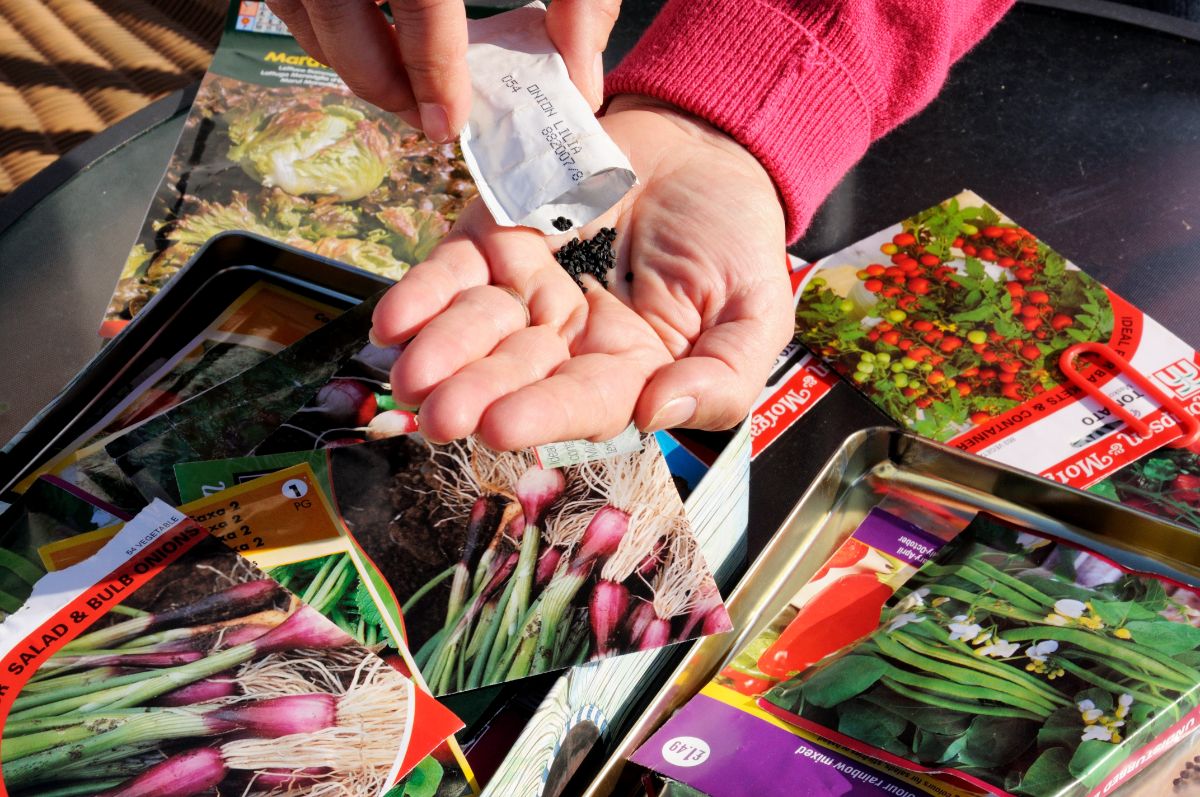 There are several important steps to complete your first seed order. You need to find a reliable seed supplier, but you also need to consider how you want to plan out your garden. Below, you'll find a step-by-step guide to seed buying, as well as some important terms to know, so you can order seeds like a pro!
Finding seed companies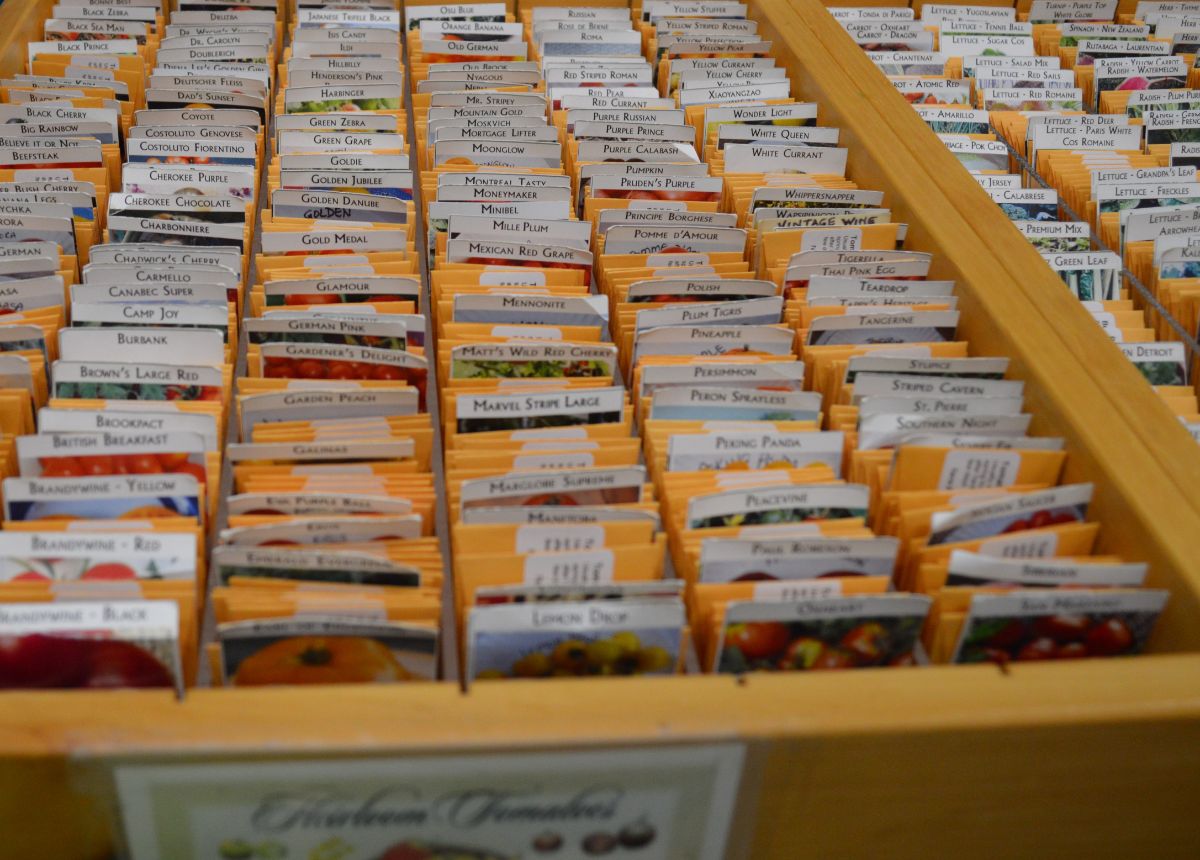 The internet is an excellent resource for seed buying. Most seed companies have online seed ordering right through their website, so you don't need to use any print catalogs or mess with any paper order forms. However, if you like to use print materials, most larger seed companies offer print catalogs too!
In order to find good sources for your garden seeds, it's important to do a bit of research. If you are interested in a particular seed company, check out their online reviews to make sure other customers have been satisfied with their experience. Often reviews will include information about seed germination rates and how successful other growers have been at cultivating seeds from particular companies.
Amazon and Etsy both have a lot of seed varieties that you can choose from. But if you'd like to order from a dedicated seed company, they often offer bulk rates and have a wider selection of seeds. Some companies have even curated seed sets, like "Seeds for Homegrown Teas" or "Seeds for Moon Gardens," so you don't need to do as much digging to find the right seeds for your garden.
It's often a good idea to look for seed companies in your growing zone, as they usually have seeds that are especially well-suited for your growing location. You can also look for seed companies that specialize in a particular seed type, like heirloom seeds, organic and non-GMO seeds, and rare seeds.
Ordering your catalogs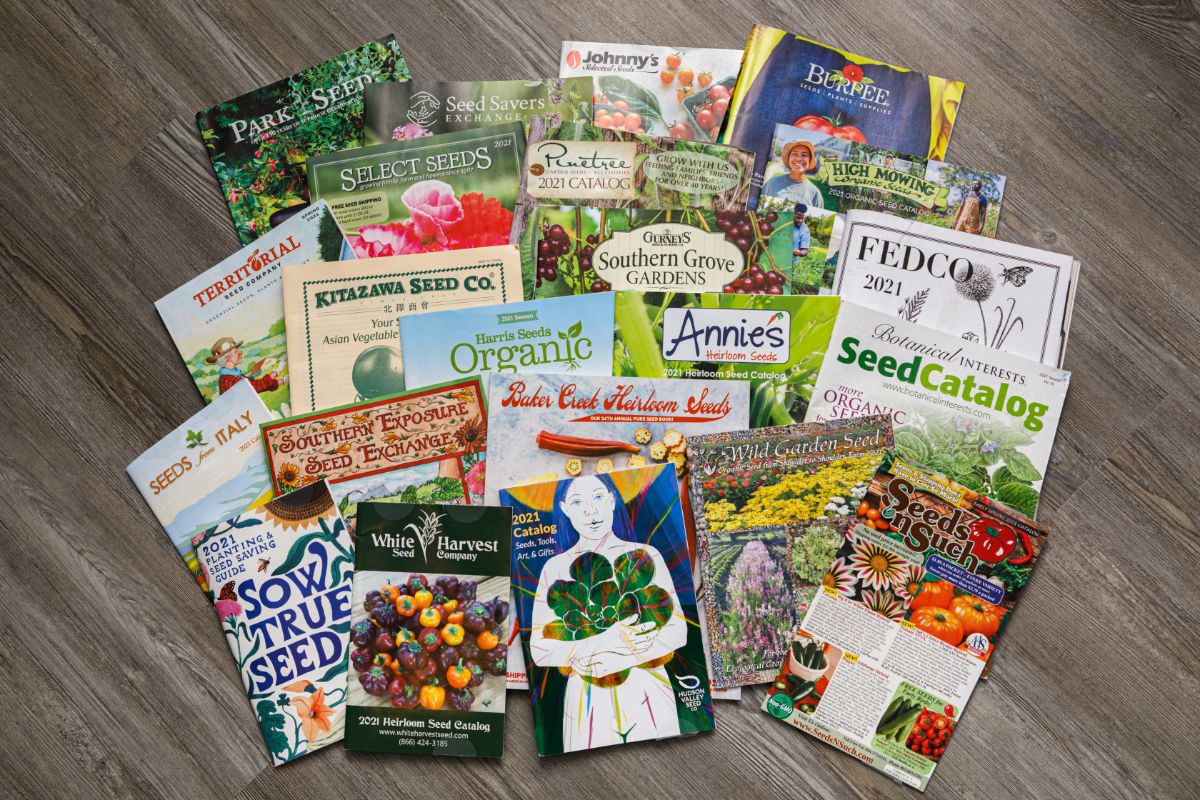 Not all seed companies offer printed seed catalogs; however, many of the larger companies do. Seed catalogs are usually released in December, and they can be a highlight of a gardener's year, as it gives green thumbs a way to channel their gardening enthusiasm, even in the depths of winter!
Some seed catalogs are works of art with beautiful color illustrations, while other seed catalogs offer lots of helpful planting tips, folk wisdom, and more. In all, they are a pleasure to browse and well worth ordering if you're interested in learning more about seeds. Most seed catalogs are also free, so they won't detract from your seed budget.
If you'd like to request a print catalog, check the seed website that you're interested in for an order form. And be sure to request your catalogs as early as you can so you have them on hand when it's time to order your seeds!
Planning out your garden beds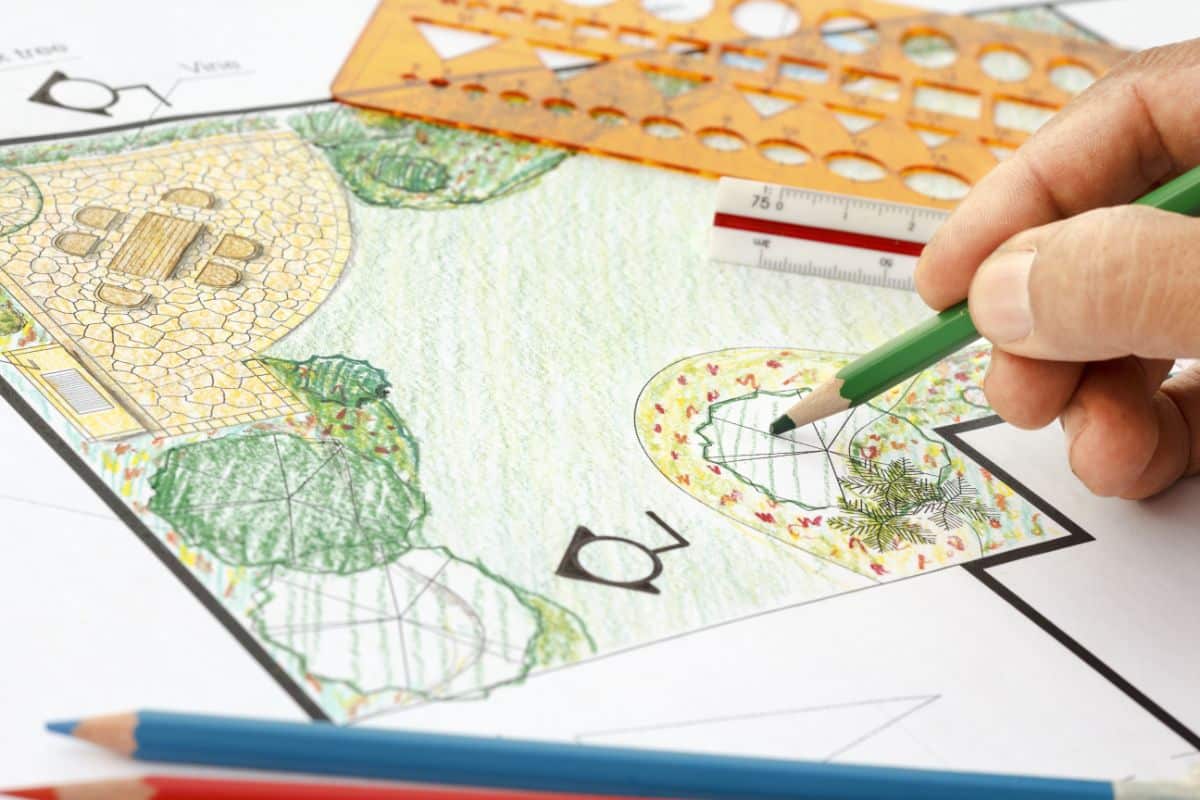 Planning out your garden bed design can take a bit of trial and error, so if you're new to gardening, try not to stress about it too much. You're bound to make a few mistakes the first year, but that's just part of the learning process.
To get started, figure out the general size of your gardening space, and then look up the spacing requirements for different vegetable varieties. Certain vegetables, like radishes and lettuce, grow quite compactly, so they are the perfect solution for small garden beds and even outdoor planters. Larger crops, like pumpkins and corn, can take up a fair amount of space and may not be well-suited for small backyards.
You'll also want to think about how much light your garden receives. Most vegetables require full sun to grow properly, but many ornamentals can tolerate shade. Some vegetables, like lettuces and spinach, can also grow in dappled light.
Beyond spacing and light, the single most important thing to take into consideration when planning your garden is what you and your family actually like to eat. There's no point in taking up valuable gardening space to grow cucumbers if everyone in your family hates them!
Instead, when designing your garden, take a good look at your weekly grocery bill and check out what products you buy a lot of. If you love fresh salads or cooking with herbs, that's a good place to start. On the other hand, if you adore French fries, why not try growing your own potatoes?
To get clearer about your garden design, it can also be helpful to pull out a sketchpad and do a rough sketch of how you'd like to organize your garden. Keep in mind that some plants are taller than others, so locate larger plants towards the back of your beds so they won't block out the light smaller specimens receive. You may also want to read up on companion planting to learn which plants grow best together.
Garden planning can take a bit of know-how to get right, so if you'd like more tips on getting the most out of your garden space, we have a full guide here.
Understanding your growing zone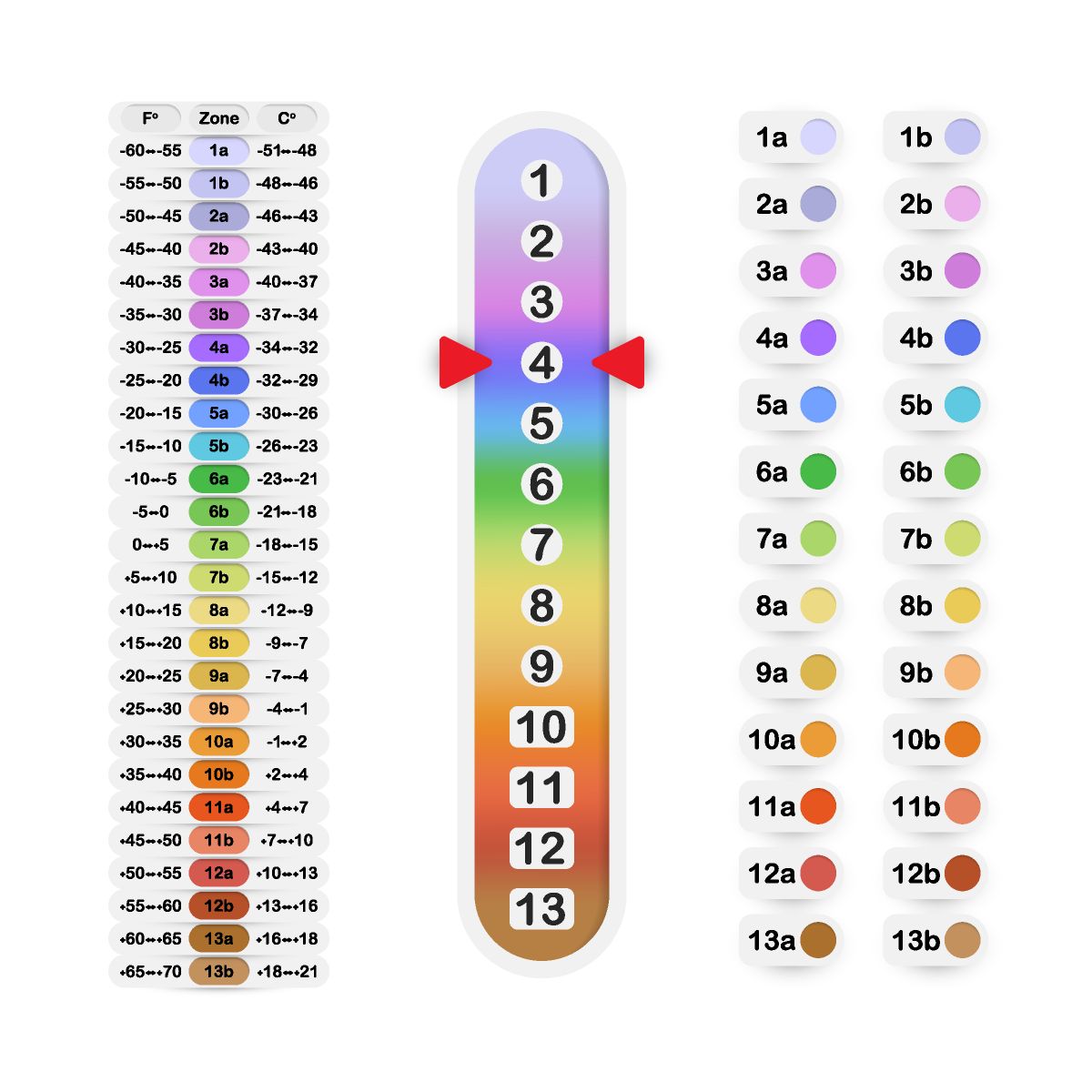 Growing zones are determined by the average minimum temperature a region experiences during the winter. This information can help you determine which plants will grow successfully in your garden. For example, there's no point in planting a tropical banana plant that is suited for growing in zone 10 if you live in chilly zone 2!
The higher the growing zone number, the more tropical the growing zone is. In the United States, growing zones range from zone 1 (along the Canada border) to zone 13 (in south Florida). For a more successful garden, be sure to only choose seed types that are known to grow well in your location.
If you're unsure what growing zone you live in; you can consult this handy map. Once you know your grow zone, you can determine when to plant specific seed types.
When to order your seeds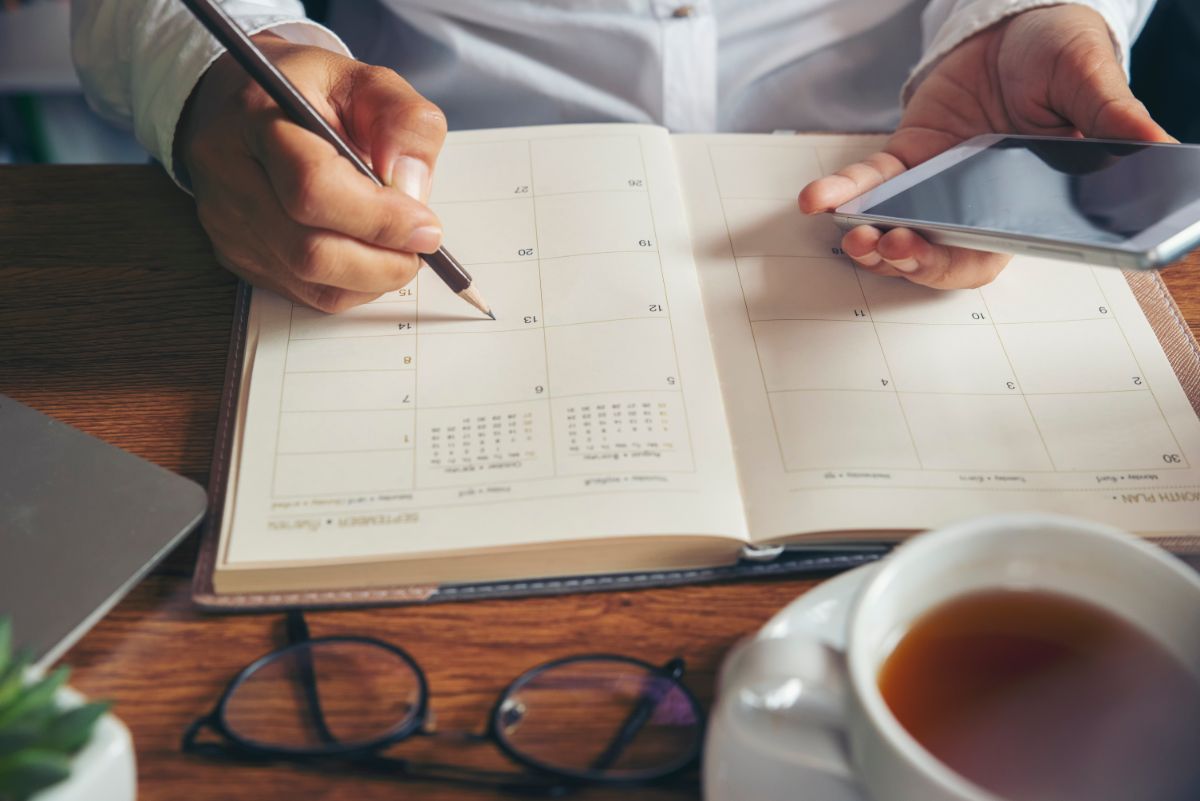 Depending on the seed variety you want to grow, seeds can be started as early as January. Additionally, some seed companies sell out quickly, especially if they have rare and hard-to-come-by plant types. As a result, you'll want to get your seed order in as soon as you can.
Usually, if you order a seed catalog, it will come in the mail in December. So, it's a good idea to have your seed selection picked out in December or January at the latest and place your order as soon as you know what you want to buy.
Most seed companies will start mailing out seeds around the time of the year when the seeds need to be planted. That means that you'll receive your seeds just in time to get gardening, and you shouldn't need to store them. If you're ordering bulbs or rootstock, companies will try to send them during the appropriate planting window too.
Consider your growing setup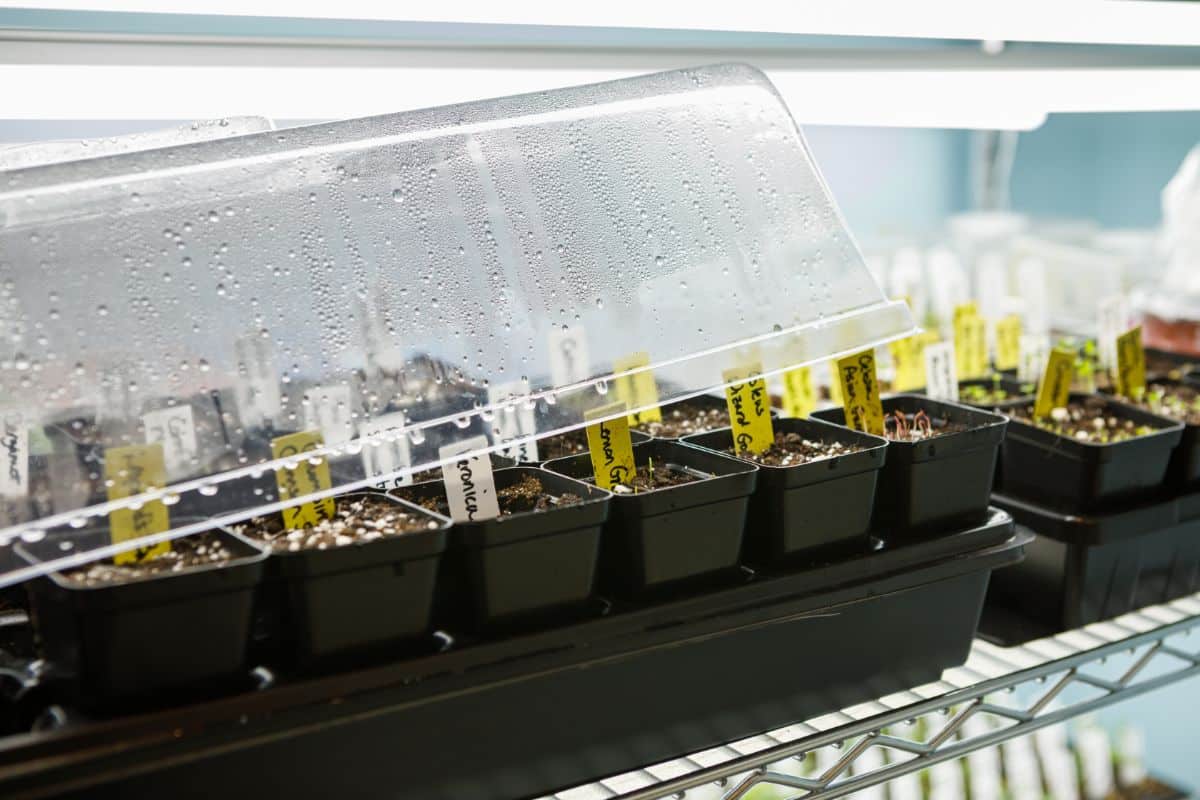 Some seed types can be directly sown outdoors; however, warm weather-loving plants, like tomatoes, should be started inside under grow lights and then transplanted outside in late spring. That means that, when planning out your garden, you'll want to keep in mind which seeds need to be grown indoors so you know you'll have enough growing space to house them all.
If you just have a small indoor setup, you may want to only grow directly sown seeds and buy transplant tomatoes and peppers from plant nurseries in spring. Conversely, if you have enough space indoors, go ahead and start lots of seeds!
Choosing the right seeds for you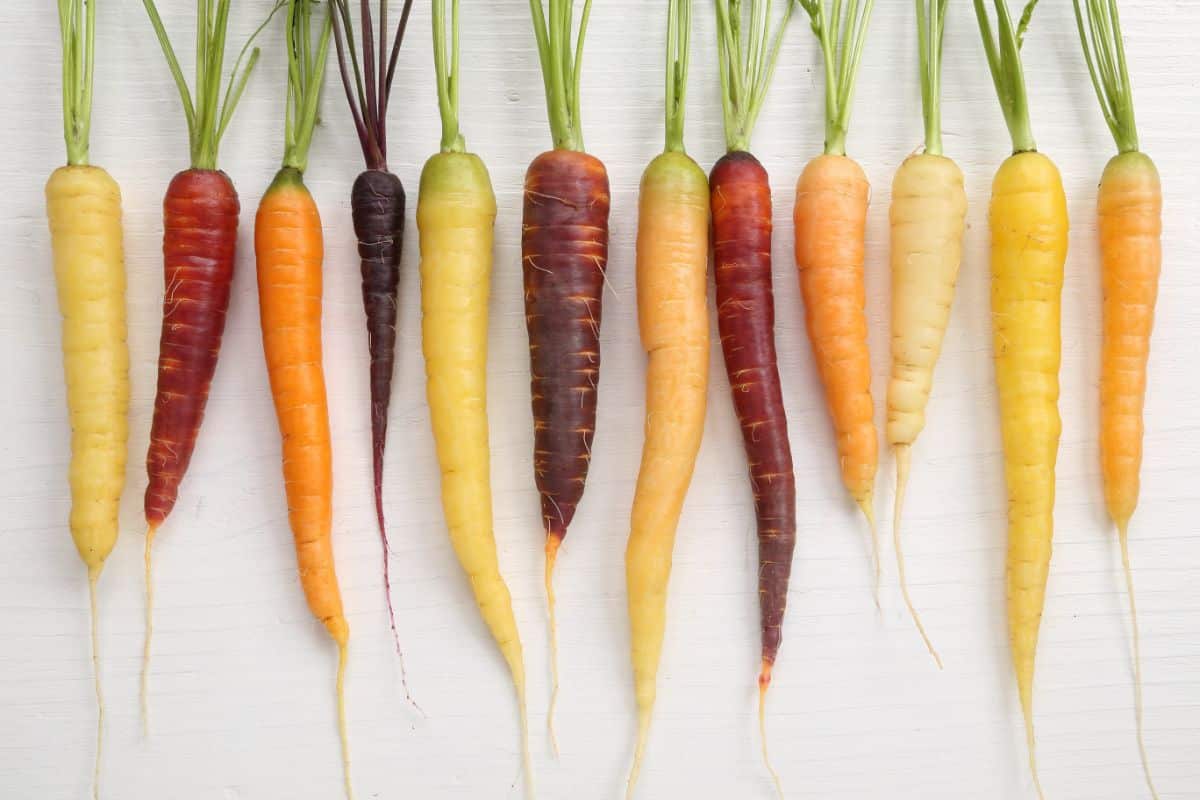 Many plants are available in tons of different varieties, and it can be a bit hard to choose the right cultivar for your garden. In these instances, consider which plant traits are most important to you and your family. You'll also want to take into consideration how much available growing space you have.
For example, there are tons of different types of carrots. Some are great for storing, while others are favored for their sweet flavors, extensive growing history, or bright colors (some carrots are purple and yellow!) Allow your personal tastes to inform your growing decisions and if you want bright carrots, by all means, purchase the purple ones!
Additionally, if you're working with a small garden space, look for compact or determinate growing plant varieties. These plants stay smaller and are often well-suited to even the smallest balcony gardens.
Ask the experts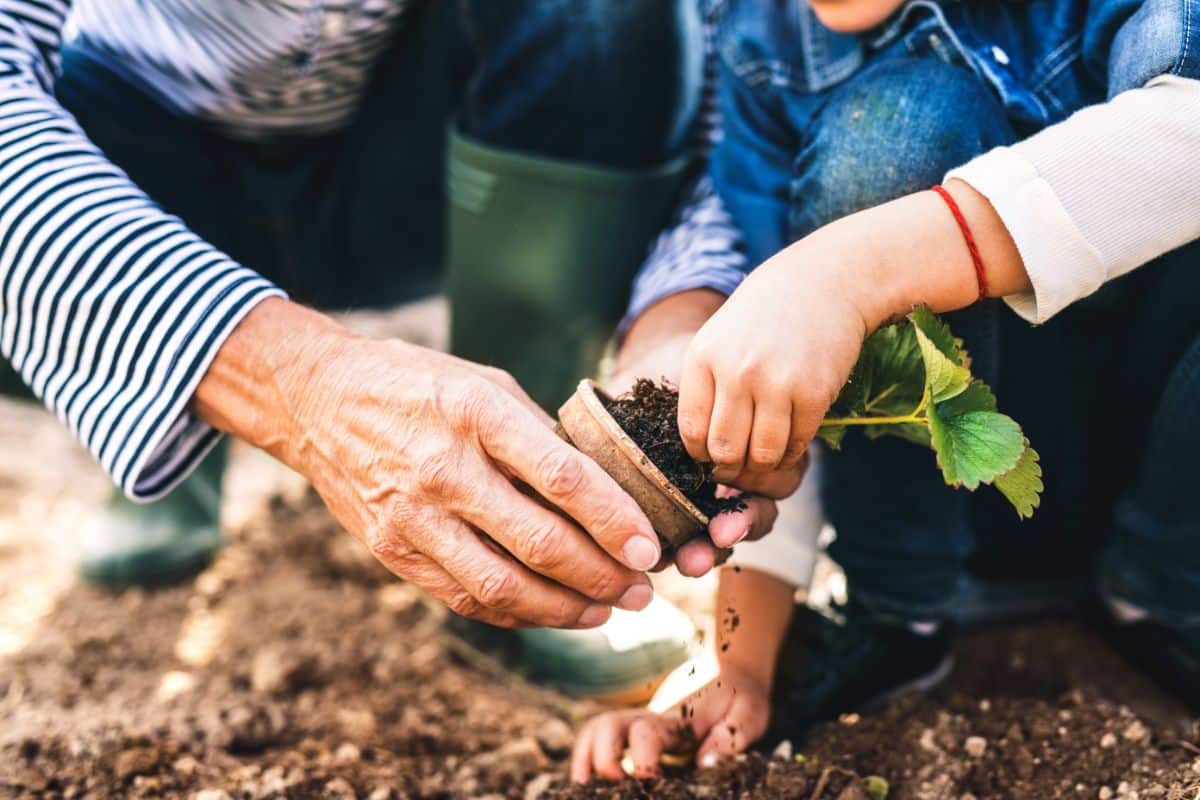 Seed ordering can be a fun and creative experience as you map out your spring garden and discover new plant varieties. But if you feel like you could use a little extra help picking out your plants, try calling your local cooperative extension office. Your county extension office can provide you with a list of seed varieties that are known to grow well in your area, as well as plant types that are resistant to common diseases and pests.
Storing your seeds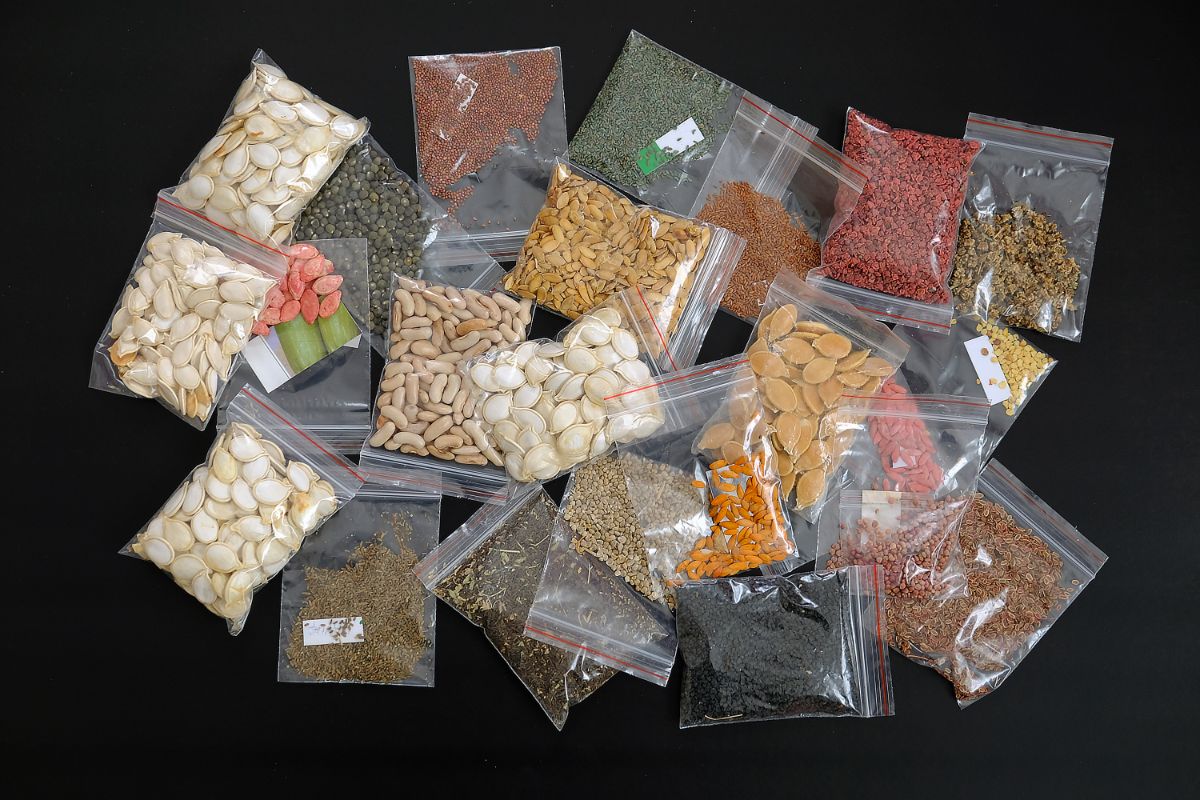 If your seeds arrived before it's time to plant them, you'll want to store them away in a cool, dry location and out of direct sunlight. Placing your seeds in a kitchen cabinet can work quite well.
Gardeners with larger gardens may end up with quite a few seed types, so investing in a good seed organizer binder or storage box can keep everything tidy and more compact.
Basic terms to know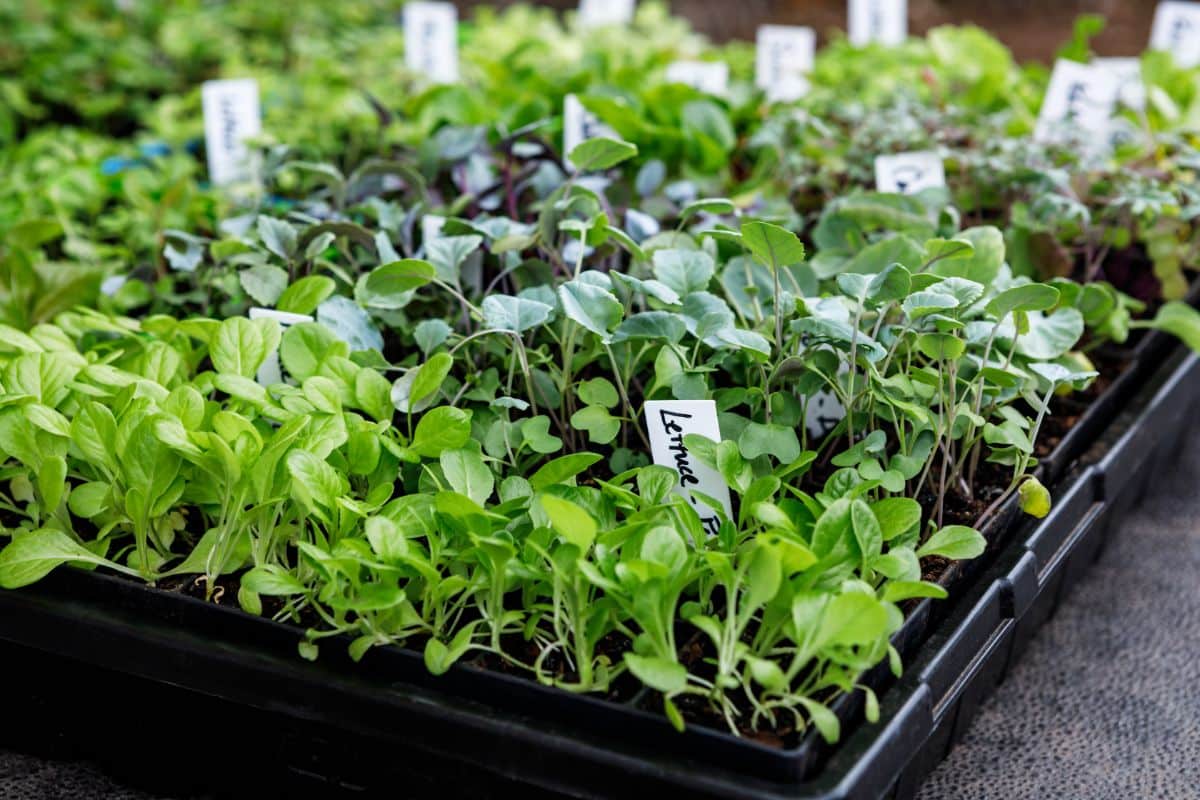 If you're new to seed growing, you may be a bit overwhelmed by the terminology when you flip through your first seed catalog. To help you out, we've compiled this short list of terms to know when buying seeds.
Heirloom
Heirloom seeds are passed down from generation to generation and are always open-pollinated. Often, heirlooms seeds are specific to a particular growing region and have a bit of history to them!
Hybrid
Hybrid seeds are produced when gardeners control the pollination of different plants and deliberately cross two or more cultivars together. This produces plants with particularly desirable characteristics, such as disease resistance, enhanced flavor, or unique coloration.
Open-pollinated
Open-pollinated seeds are produced from plants that have been pollinated by natural means, such as bees. As a result, plants remain true to type and will have the same traits as their parents, while seeds grown from hybrid plants may be different. If you want to collect your own seeds from your garden, only collect seeds from open-pollinated plants.
Indeterminate and determinate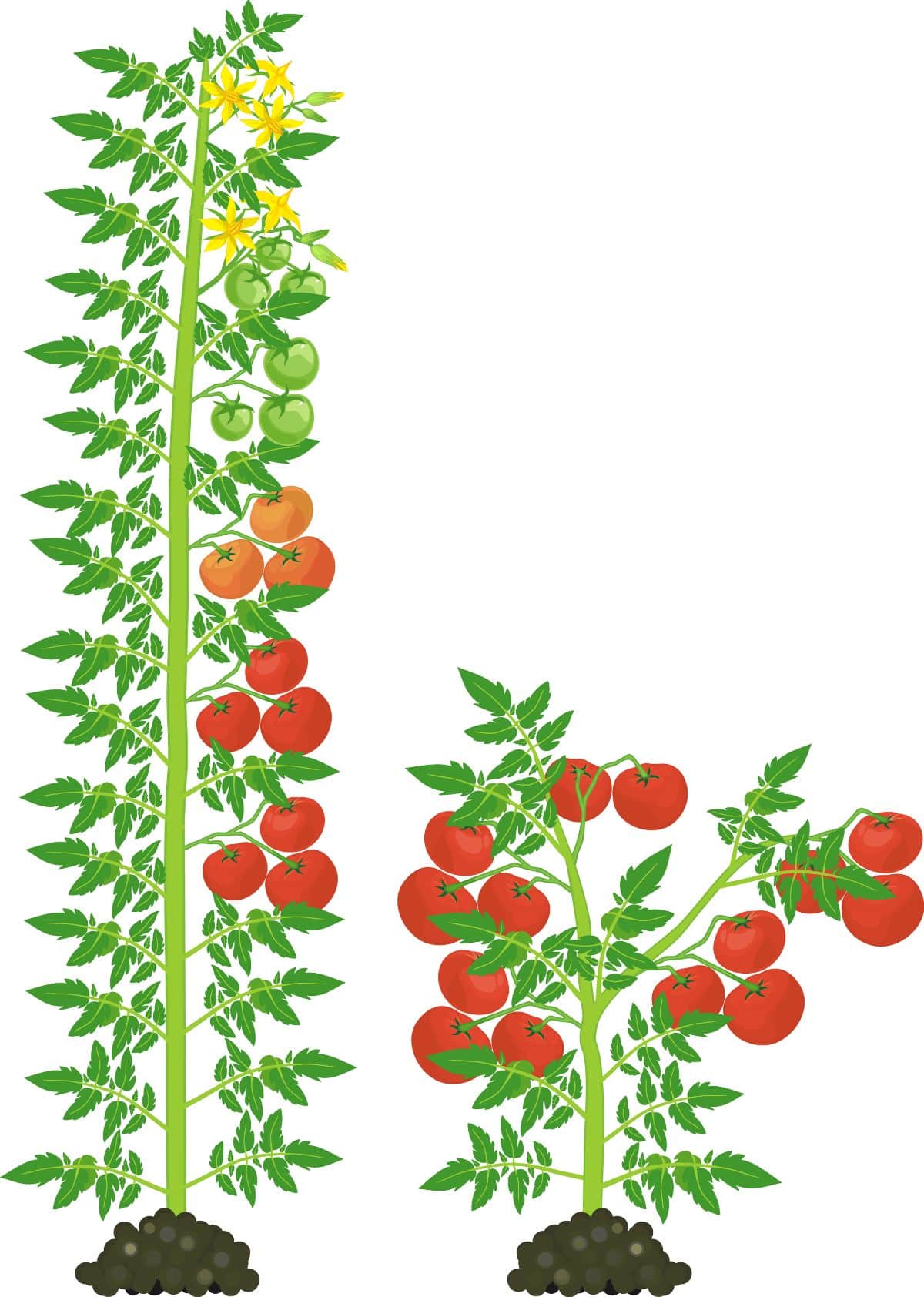 Tomatoes, beans, and some other veggies are available as both indeterminate and determinate growers. Which one you choose depends on your available growing space and when you'd like to harvest your crop.
Indeterminate plants are vining plants that grow large and continue to grow throughout the growing season. Because they get a lot bigger, they usually require trellising and may not be suitable for small growing spaces. However, they produce fruit longer than determinate growers and sometimes can be harvested throughout the entire growing season.
Determinate growers grow more compactly and usually retain a bushier form. As a result, they mostly don't need trellises or additional support. Determinate growers frequently produce fruit all at once, which can be helpful if you're into canning and preserving.
Dressed or treated seeds
Treated seeds have been coated in a variety of chemicals to support plant growth. Often this is a fungicide or insecticide. If you're growing an organic garden or a pollinator habitat, avoid these types of seeds.
Certified organic
To be certified organic, seed companies must meet certain standards issued by the government or another certifying body. Different countries may have different requirements, but in general, certified organic seeds have not been treated with synthetic pesticides, herbicides, or other chemicals.
Resistance
Some seeds have been selectively cultivated for their ability to naturally resist plant pests and pathogens. A good example of this is that certain squash and pumpkin varieties (Cucurbita moschata) are naturally resistant to squash vine borers. That means that if your garden struggled with vine borers in the past, choosing naturally resistant squash seeds can help keep your plants safe.
Different seed types offer different types of resistance. Some seed varieties are resistant to powdery or downy mildew, while others are resistant to blight. Choosing resistant seed types is an easy way to ensure you grow a healthier harvest.
Bolting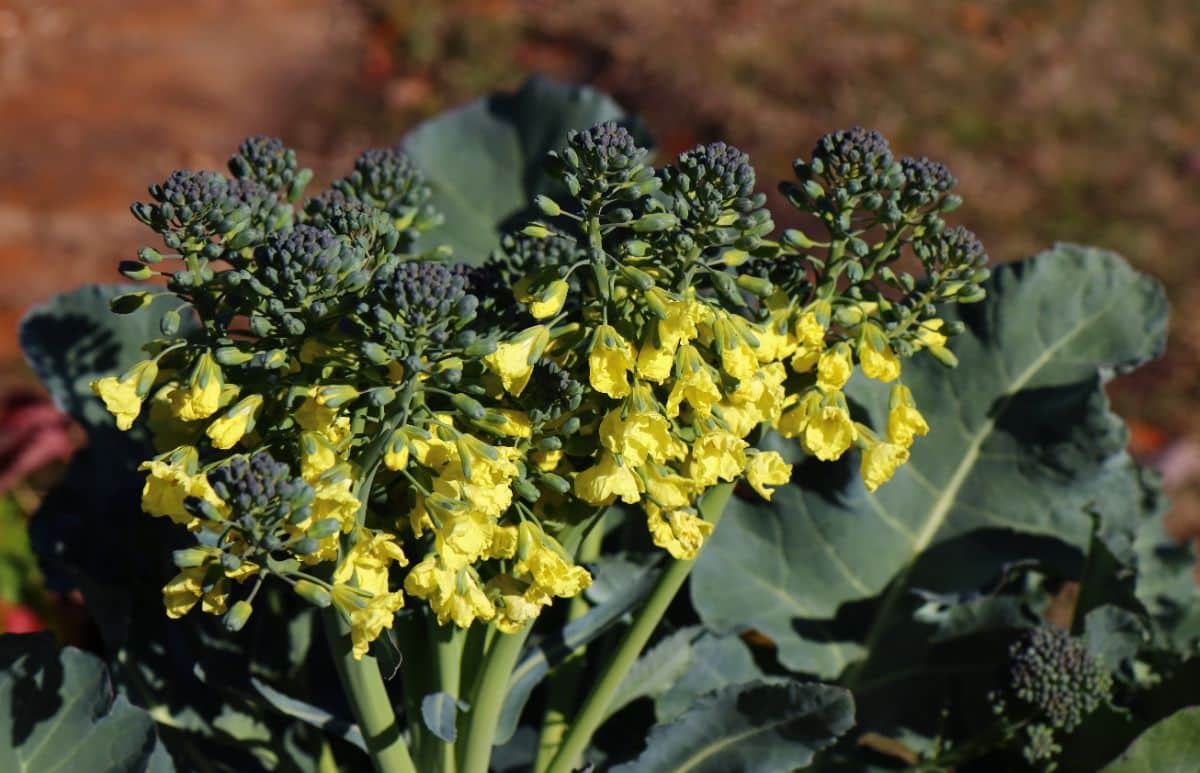 Some plants don't tolerate heat well and will begin to bolt when temperatures rise. Plants like cilantro, spinach, and certain lettuce varieties often bolt in summer, which causes plants to grow rapidly and produce flowers and seeds. Once plants have bolted, their flavor becomes bitter and unpleasant to eat.
Bolting can be avoided by planning to grow cold-weather crops only in early spring and fall when temperatures are cooler. Alternatively, you can look for "bolt-resistant" seed types, which are better able to withstand high temperatures.
Direct sow
When planting seeds, seeds can either be started indoors or directly sown outside. Seeds that are best for direct sowing tend to be seeds that tolerate cold a bit better, as well as seeds that don't like to be transplanted (like corn and sunflowers).
Direct sow times can vary from plant to plant. Cold-weather vegetables, like radishes, can be directly sown outdoors as soon as the ground is workable in springtime. On the other hand, warm weather-loving crops, like beans, should only be planted outdoors when the danger of frost has passed.
Days to germinate
This refers to the amount of days it takes for a seedling to sprout after planting. Different plants take longer to germinate than others. Adding a heating mat below certain types of seeds, like tomatoes and peppers, can speed up germination times.
Hardiness zone
This is based on the lowest recorded temperatures in a given location. Temperature ranges are then given a particular number, which you can use to determine which seed types can grow in a given location. It is mostly a measure that tells you which perennial plants can survive over the winter where you live. For timing vegetables and annual plants, for the most part you need to focus more on your first and last frost dates.
If you're unsure about your hardiness zone, this map can help.
Days to maturity, days to bloom, or days to harvest
This refers to how long it takes after planting for plants to be ready for harvest. Again, this varies from plant to plant and can also be affected by environmental conditions, like temperature, sunlight, and rainfall. However, although this number is not exact, it will give you a pretty good idea of how long specific plants need to grow.
Once you have this number in mind, compare the days to maturity for particular seed varieties to the length of your growing zone. If you live in a cold area with a short growing season, long-season crops may not have enough time to reach full maturity before the fall frost. So, make sure you choose the right plants for your climate!
Frequently asked questions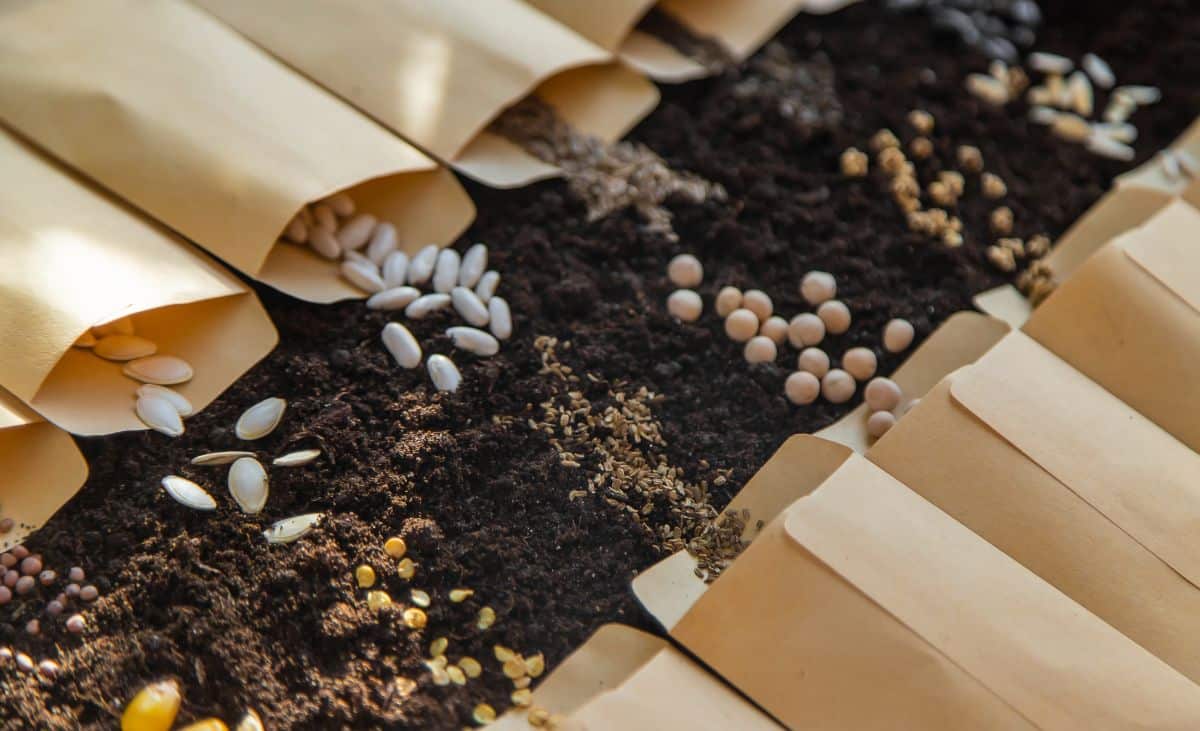 How many seeds should I order?
This will really depend on your garden size and how extensively you'd like to plant your beds. However, a good rule of thumb is to plan on planting 2 to 3 seeds per planting hole and then thin out your seedlings later on. This will ensure that you'll get plenty of plants, even if your seeds don't all germinate.
Is it cheaper to buy seeds or seedlings?
Seeds are much cheaper than seedlings, so if you're on a budget, ordering seeds is the way to go. That said if your seeds don't germinate or you have a small growing space and can't start seeds indoors, growing your garden from seedlings can be a great alternative.
What month do you start planting seeds?
Different seeds will need to be started at different times of the year. Long-season crops (like celery) are often started indoors in February; however, shorter-season crops (like corn) are usually directly sown outdoors in late spring.
Can I buy seeds for next year?
Yes. Seeds usually retain excellent germination rates for about 3 years. After that, germination rates may decline; however, some gardeners have had success germinating seeds that are 20 years old or even older!
Summary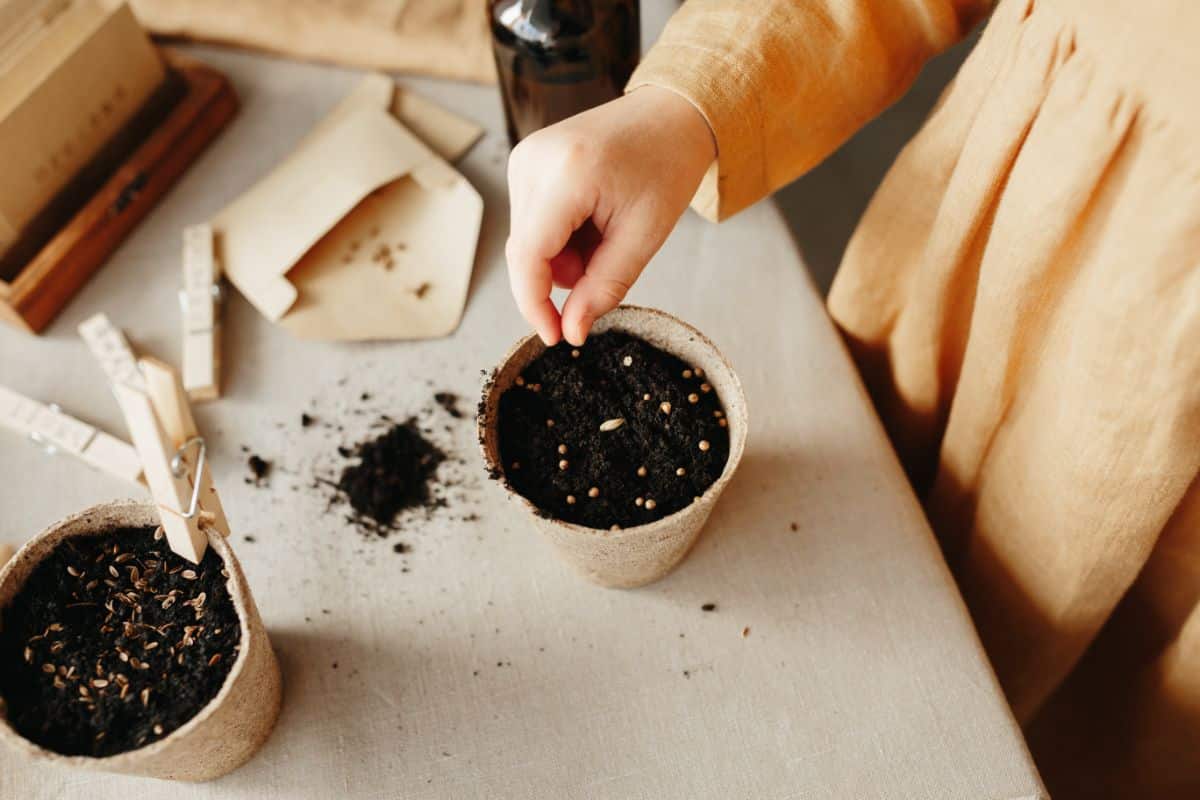 Seed starting time is one of the most exciting times of the year for gardeners. It's a time for planning out garden beds, trying out new and intriguing seed varieties, and getting a bit creative!
If you're new to gardening, figuring out which seeds to buy can be a bit daunting at first, but with these few tips in mind, you'll be able to navigate the seed-buying process with no trouble at all.
We hope you liked this article, but if you're still looking for some garden inspiration, check out this piece on the top perennial vegetables to grow.