Growing zones and frost dates are often confused—by both new and experienced gardeners. While they seem like they would be interchangeable, they are, in fact, two different measures. As they affect planting and growing, they are not intended to be used the same way.
This does not mean that each of these measures does not have its own good gardening and landscape planting purpose. Rather, it means that it is important to know how each applies to the type of gardening or planting you are doing.
Jump to:
Two Garden Measures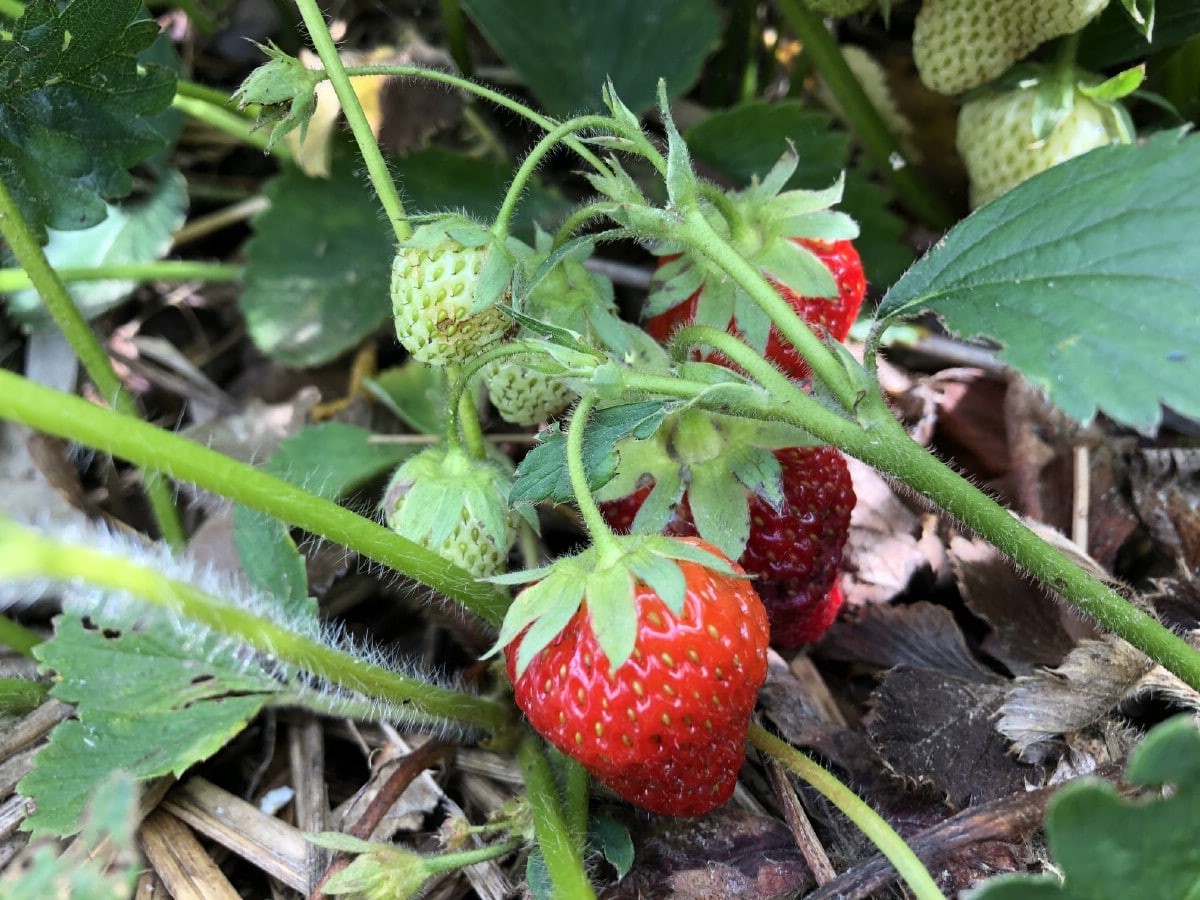 When planning gardens and planting (including landscape planting), there are two measures that matter most: plant growing (or hardiness) zone and frost dates. Both are based on temperature data, but while the hardiness zone is based on averages over decades, frost dates are based on dates of occurrence. Frost dates ignore the climate data of a region for the rest of the year.
The line between growing zones and frost dates can blur. We can look at what each measure is designed to tell you, and what that means for the yard, garden, and landscaping you like to do. Indeed, it is helpful to be aware of both as long as you know which measure to look for for the right kind of garden planning.
What Is a Growing Zone?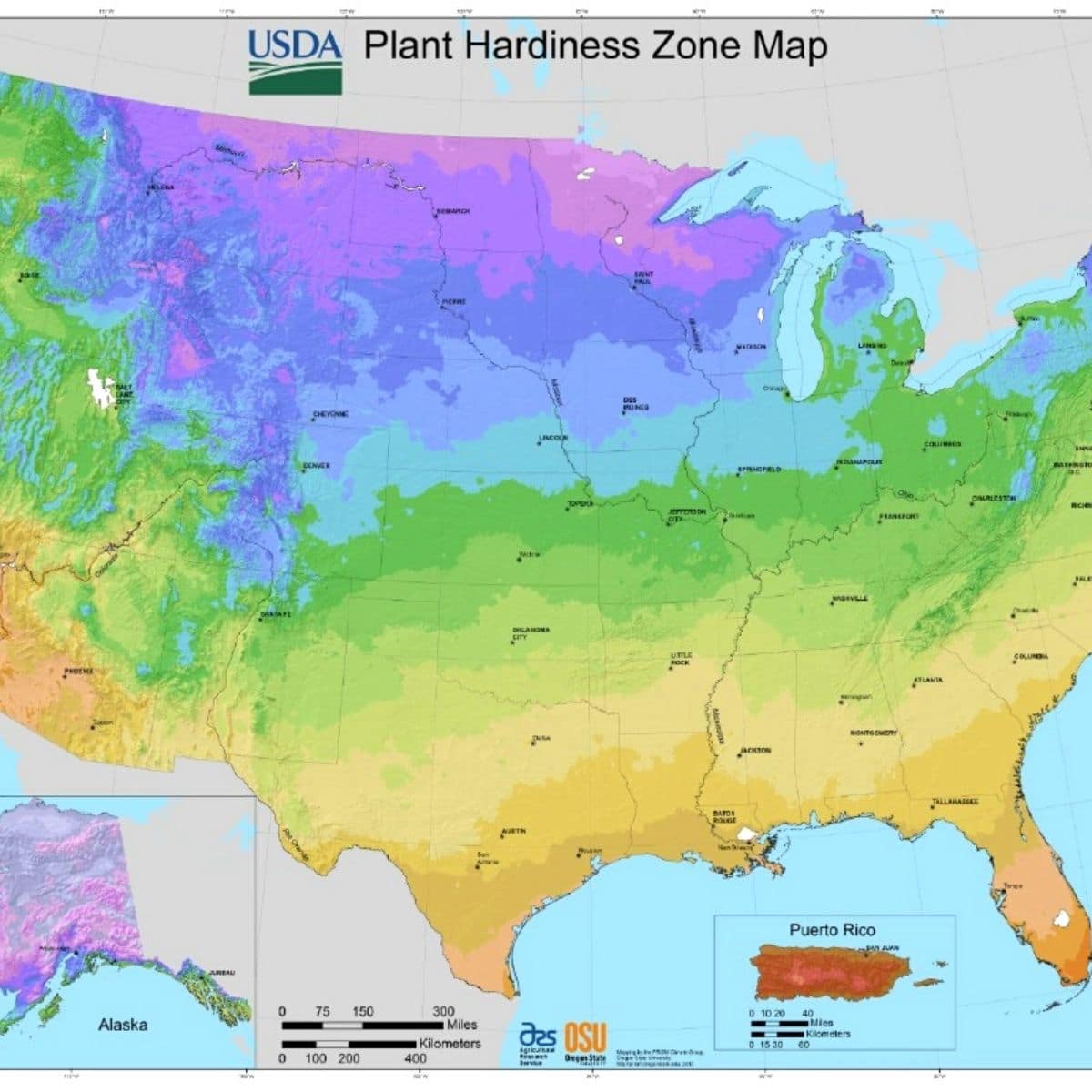 The more technical, and more accurate, name for a growing zone is "Plant Hardiness Zone". Referring to it this way may help you keep straight exactly what this measure is used for.
The zones and mapping grew out of maps developed by the Arnold Arboretum in the early 1900's. Over time the United States Department of Agriculture (USDA) started developing their own scale and maps, and now the USDA has become the standard for Hardiness Zone calculations. Maps have now been developed by other countries and regions.
What Plant Hardiness Zones Measure
Growing zones measure the average low winter temperatures over a region. To decide which "zone" a location falls under, researchers average the extreme low temperatures recorded in that location over a long period of time. In the past this period of time has been rather short (as short as 12 years). Scientists now believe it is most accurate to average the temperatures over a period of many years, even decades.
To stay up-to-date with climate changes, plant hardiness maps are updated periodically. The last update to the USDA map was in 2012 and it was based on 30 years of data. It is felt that less frequent updating, using a longer span of time, is a more realistic and accurate reflection of climate as opposed to freak weather anomalies. It is not expected that the current hardiness zones will be updated for many years.
A Finer Scale for Growers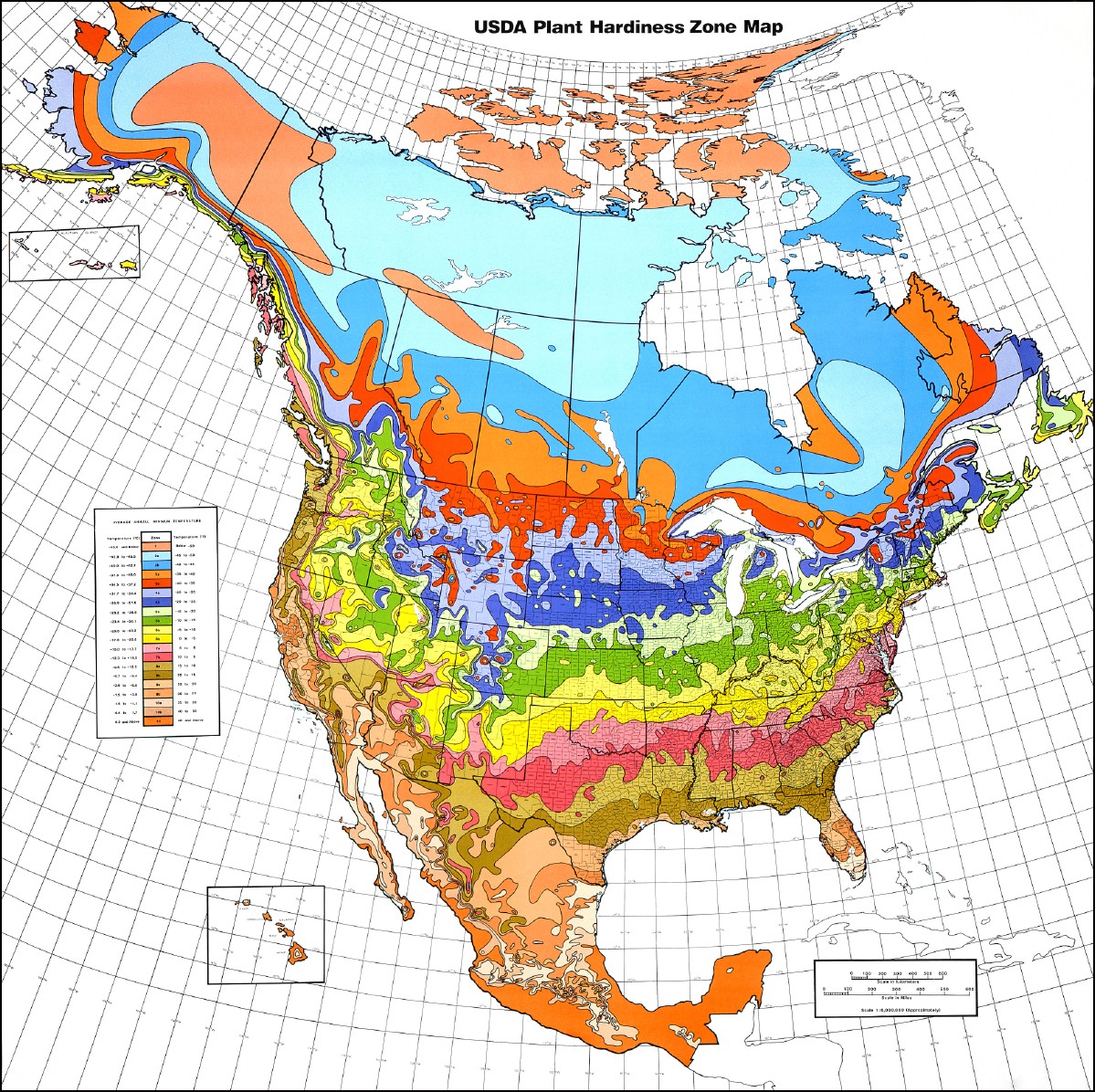 In recent years, zone assignments have gotten very specific, thanks to Geological Information System (GIS) mapping and an increase in data reporting stations. Today's interactive maps make it possible to narrow down the information to a very local view, creating a finer scale. You may be able to tell your hardiness zone down to your city or town.
The interactive version of the USDA map can be found on their website https://planthardiness.ars.usda.gov/ . Here you can enter your address or zip code to find your growing zone.
The finer scale has also resulted in more hardiness zones. The original USDA map had only 10 zones. Today's map has 13 different zones, and each zone is broken down further into 'a' and 'b' designations—so for example, your zone might be zone 5a or 5b. Zones are assigned in ten-degree increments.
What Is the Point of Plant Hardiness Zones?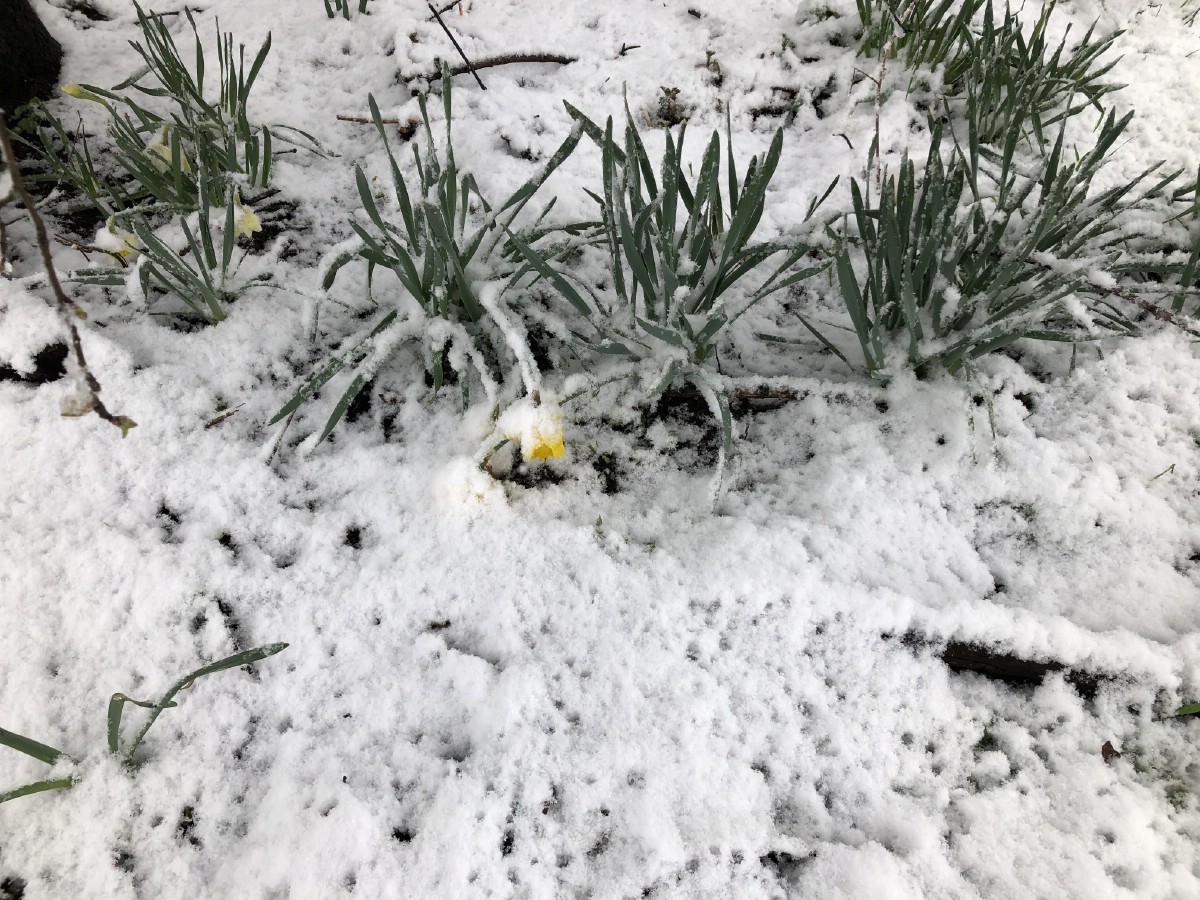 Plant hardiness zones are intended to give you an idea of what perennial plants can survive in your location through the winter. These plants should be able to survive the period of winter dormancy and come back in the spring and summer.
The bottom line, then, is that hardiness zone or growing zone is primarily a consideration if you are growing perennial plants. Those may be grasses, ornamentals, flowers, landscape plants, or they may also be perennial vegetable plants.
If you're talking about food crops, this information is useful for different types of nut trees (many of which can only survive long-term in higher, milder zones). You should also take zone into consideration for berry bushes, fruit trees, and for perennial food plants that need more than one season to get a harvest. These plants include strawberries, asparagus, and rhubarb. These crops tend to be quite hardy and will grow in most zones, but it is always wise to check your zone and compare it to the plant's growing and survival information before investing the time and money.
What Countries Have Growing or Plant Hardiness Zones?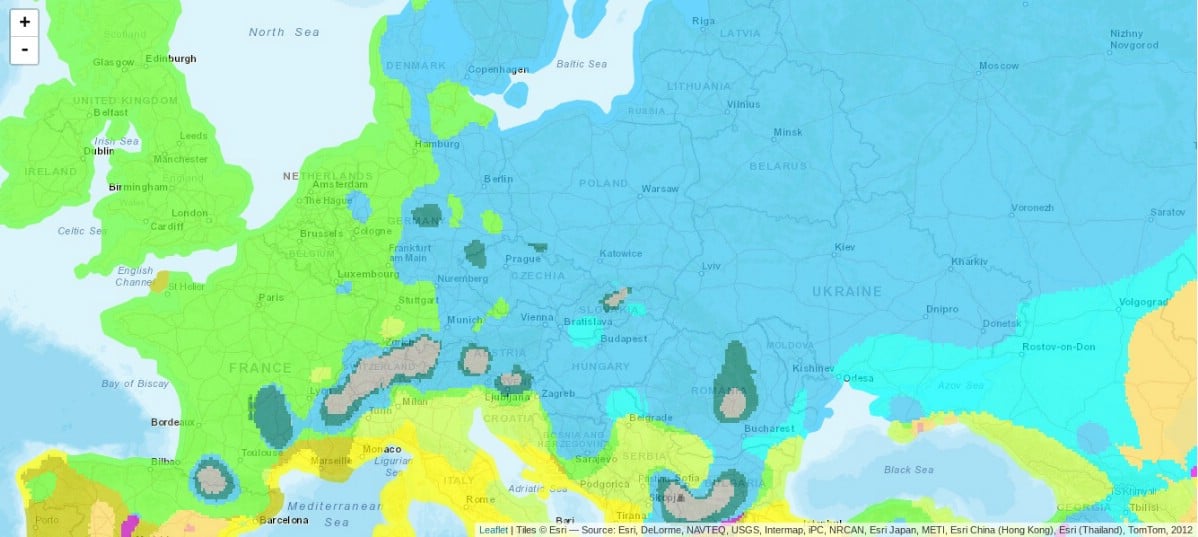 The plant hardiness zone map developed by the USDA used to include Canada and Mexico, but now it is only for the United States. Canada and several other countries have their own maps, based on their own climate data.
These maps and zones are similar, but they are a bit different, so it is important to look up your location and growing zone. You also need to be aware of what zones are being referred to on plant packaging and in articles and other information. Don't assume that Zone 5 in the United States is the same as Zone 5 in Canada. What survives in US zone 5 may not survive in Canada's zone 5.
The USDA method and other methods have been applied to comparable climate data in other countries. A local search for "plant hardiness zone" will help you find information for where you live, or you can check out these resources:
Canada Hardiness Zone Maps: http://planthardiness.gc.ca/?m=1
Plant and Hardiness Maps for Worldwide Locations: https://www.plantmaps.com/index.php
What Are Frost Dates?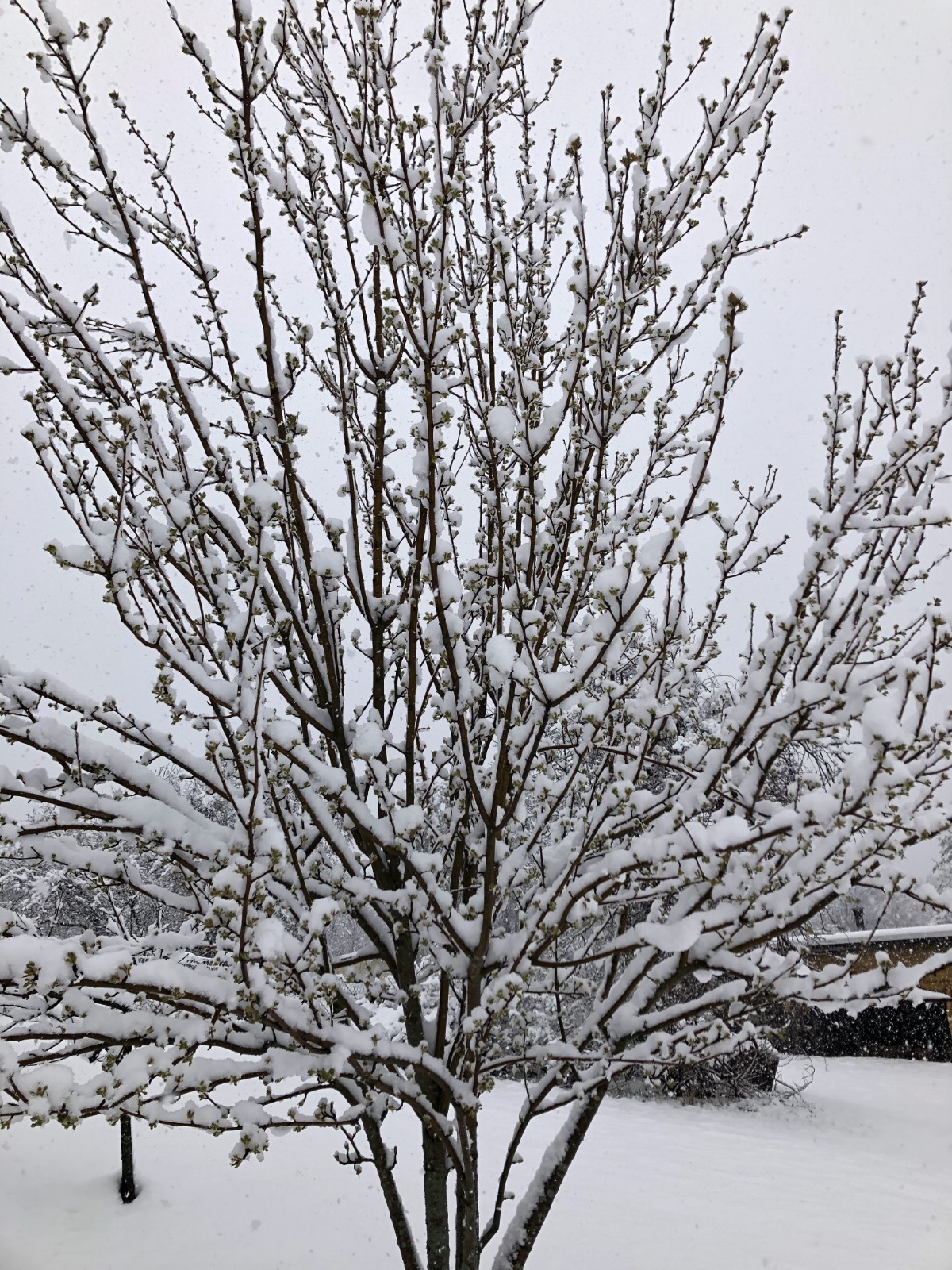 Frost dates are simple. They are the date that you can expect to have frost (ice crystallization caused by freezing moisture). To put it another way, frost dates are the days when you can expect to have temperatures that dip at or below freezing.
As gardeners, there are two different frost dates that matter:
Last frost date in the spring
First frost date in the fall
Most of the plants that we plant in vegetable gardens are "frost sensitive" to some extent. Some, like cole crops and brassicas, can handle the frost that occurs with light freezing temperatures. Others, like beans, tomatoes, and peppers, cannot handle frost at all and will die.
And so, we use our last frost date to tell us when it is safe to plant crops and flowers that will be killed by frost.
We use our first frost date to know when those plants will probably be killed by frost, and therefore no longer able to produce. You'll want to make sure you have enough time for the plant to get to the harvest point (days to harvest) before you get to this first frost date.
Knowing your first frost date and how far away it is is also important when succession planting or planting a second round of a crop. You need to make sure there are enough growing days left not only to get the plant started, but to get it all the way to harvest.
We use the days between last and first frost dates to know how long our growing season is—count the days between the dates and that is how long you have for growing different types of plants. Compare that to how many "days to harvest" for the plant or crop in question, and you will know if you have enough time to grow it.
How to Find Your Frost Dates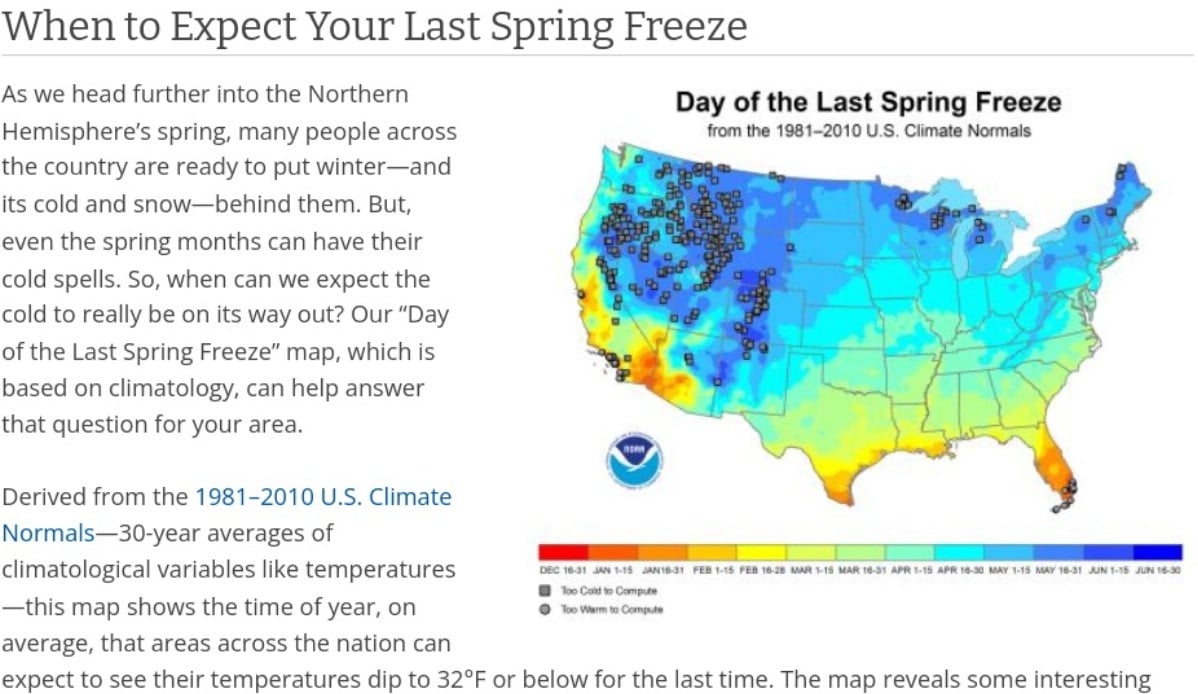 Frost dates do not correspond directly to plant hardiness zones, even though they are both based on temperatures. There is a lot that affects frost formation and freezing. Elevation, proximity to coastlines or water, weather patterns, and much more come into play.
Even though you may live in the same zone as someone across the country, that does not mean that your frost dates will be the same.
It is important that you get the best local frost date information that you can. One way is to talk to local gardeners, landscapers, and home and garden center staff. Find out when people in your area think it is "safe" to plant tender annuals. You might also check with local Master Gardener programs or garden clubs.
Local resources and word-of-mouth might be the most accurate information you can find, because even the interactive maps are based on reporting from weather stations. Sometimes, there just isn't a weather station based very close to you.
There are a number of online interactive resources for finding frost dates as well. Many seed and plant companies host good data, like this one here from Botanical Interests.
The respected Farmer's Almanac is another useful resource.
In North America, the National Oceanic and Atmospheric Administration is a good resource.
The site previously mentioned, PlantMaps.com , also has worldwide interactive maps for temperature and frost date reporting.
What Matters More—Hardiness Zone or Frost Date?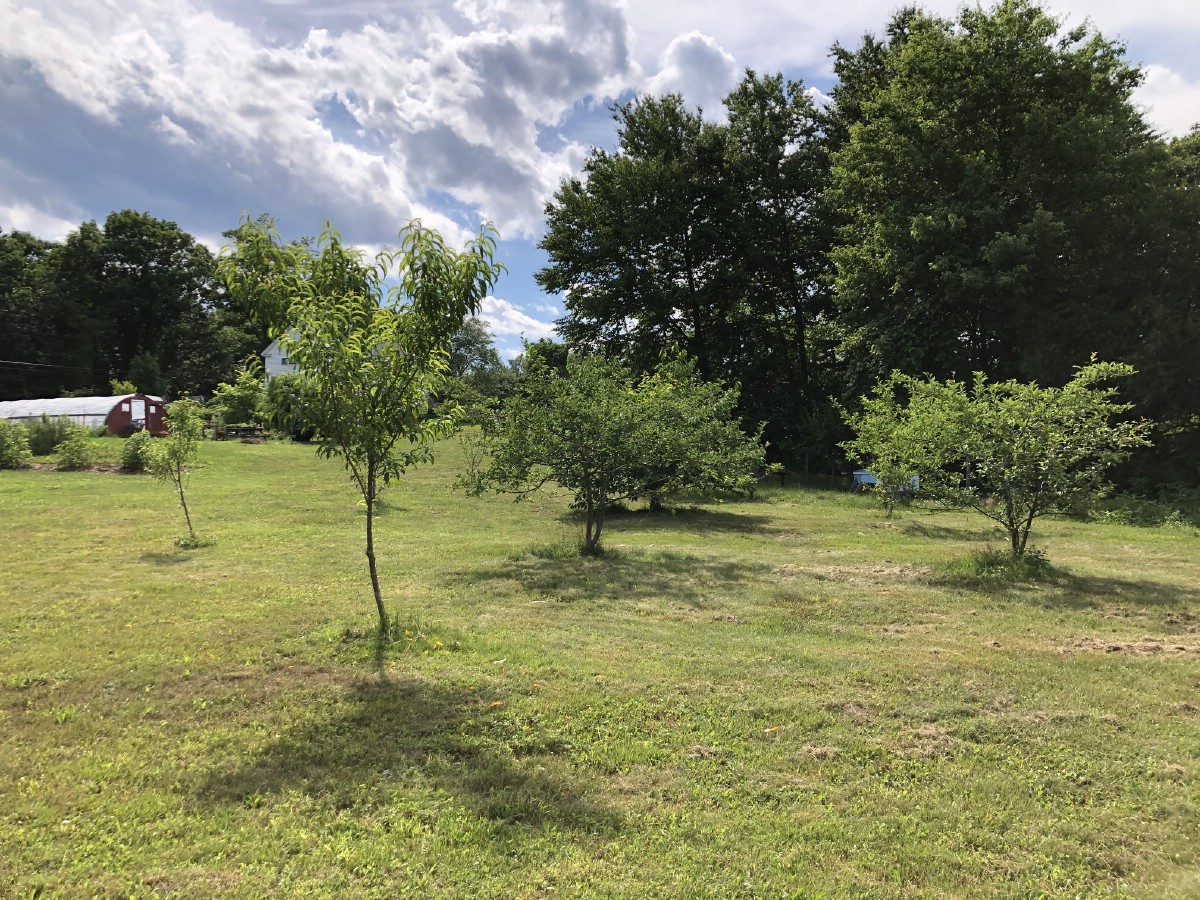 Both hardiness zone and frost dates are important measures for gardeners. Which matters most depends largely on what type of planting you are planning for.
If you are planning a perennial garden or planning for a home orchard or perennial food crops, then, yes, it matters what zone you are in. You will want to know if the plant or tree you have in mind will be able to survive in your winter. Otherwise, you are wasting your time and your money because those plants and trees will never live long enough to produce.
Frost Dates Matter a Bit More for Home Gardeners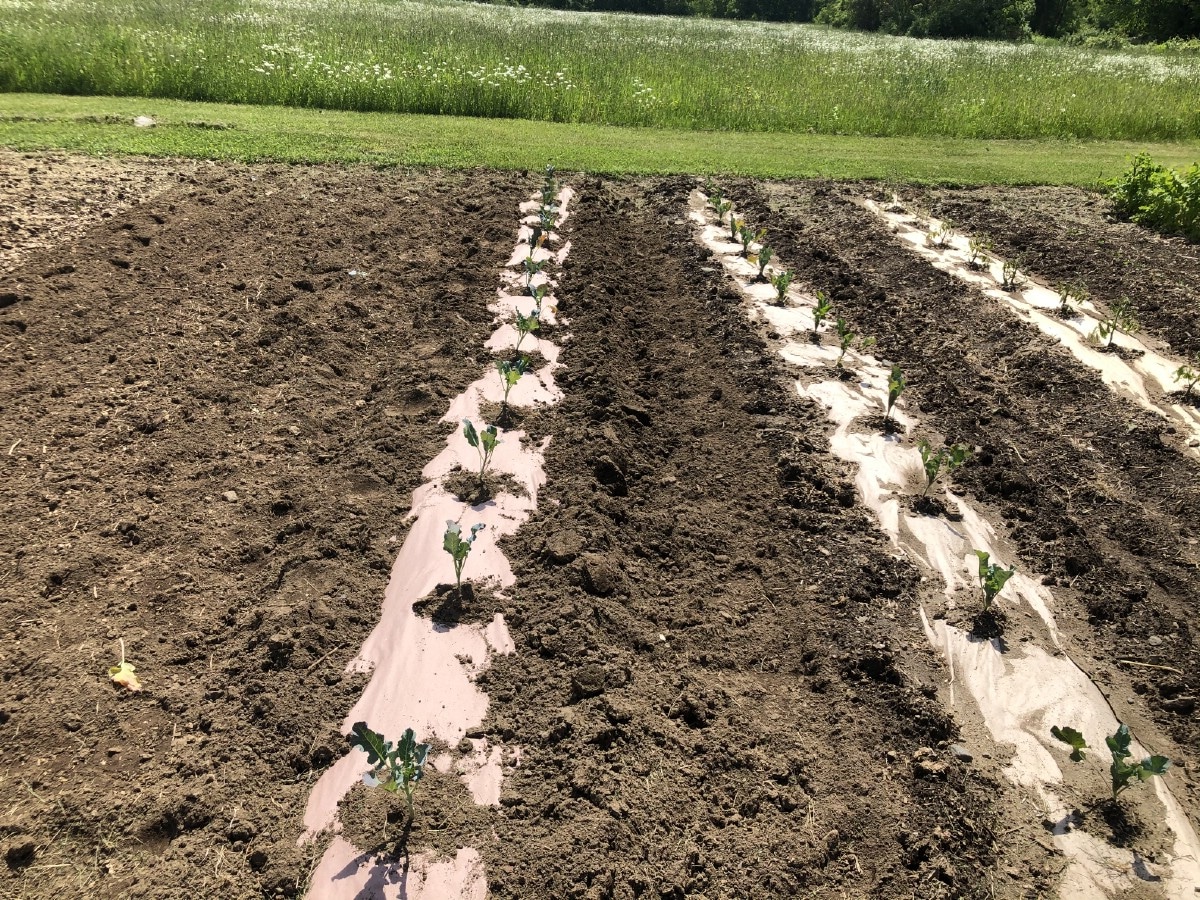 Aside from that, frost dates are usually more important to home gardeners. Most of the plants that we rely on as food crops are annuals (at least in most locations). For them, it's important to know your first and last frost dates for the reasons mentioned above—growing season and planting dates.
It is also very important to know your frost dates so that you know when to start the seeds of plants you want to grow from seed. There is a range of between 6 and 12 weeks before last frost in which seeds need to be started. You don't want to start those seeds too early or too late, or you will have problems with size, strength, transplanting, stunting, and production.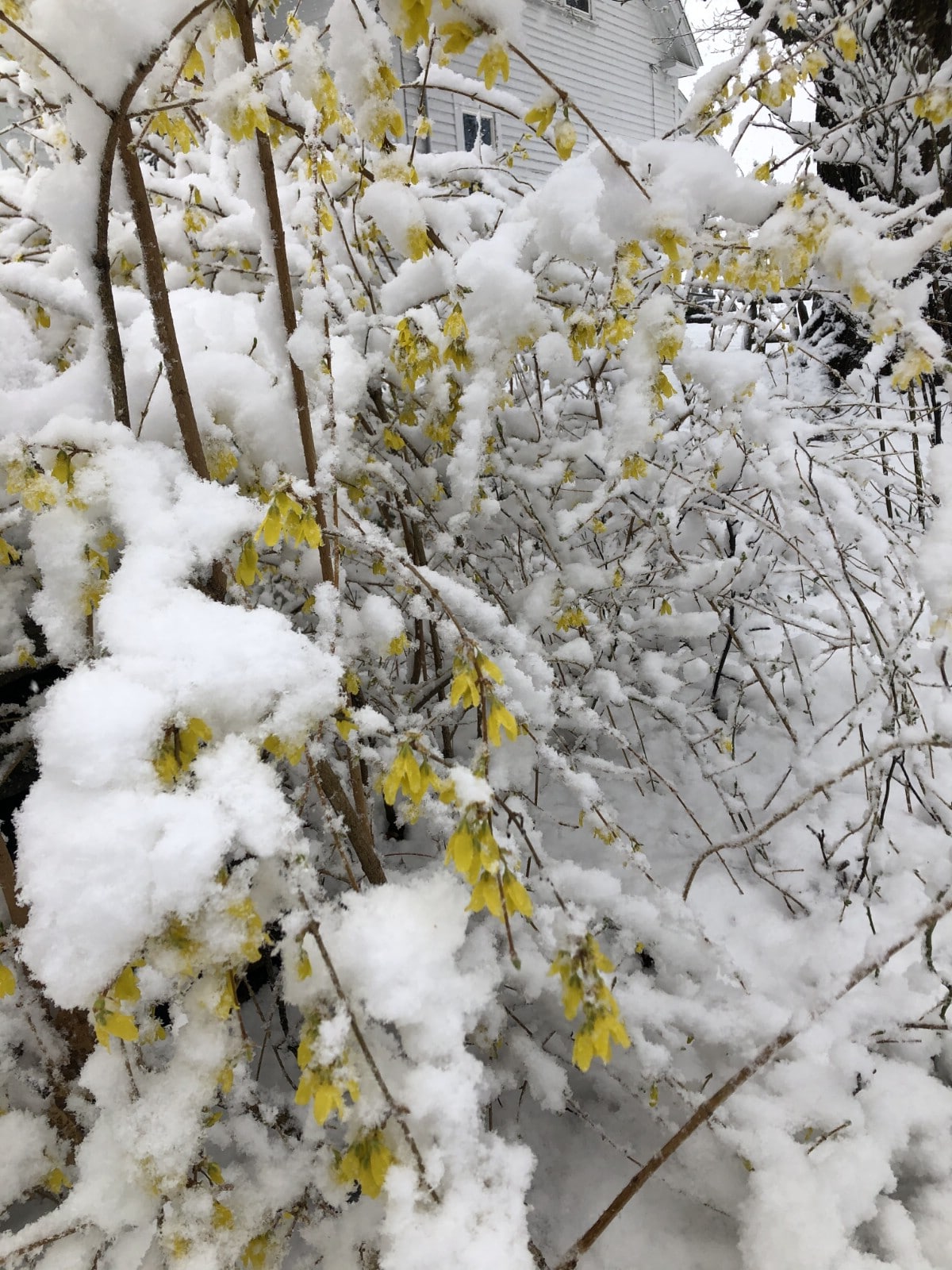 One of the biggest problems on online forums and question and answer sites is that people ask for advice, and often receive it, based on zone, when they should be asking based on their frost dates. Too many assume that the frost dates for zones are all the same. In fact, they vary widely. It cannot be assumed that a reference to zone will translate into accurate frost dates.
Overall, both of these measures are important in gardening and landscaping. It is important to know when to refer to a frost date and when to refer to a growing zone, and how to use each to plan your garden accordingly.
*USDA Maps used with permission, courtesy of the United States Department of Agriculture