When autumn leaves start falling, they can quickly fill up garden beds and cover lawns with a thick carpet of gold, red, and orange. Raking leaves into piles and gathering them up in the trash is a lot of work, and it can feel like the more leaves you gather, the more leaves descend on your garden! But there are other options.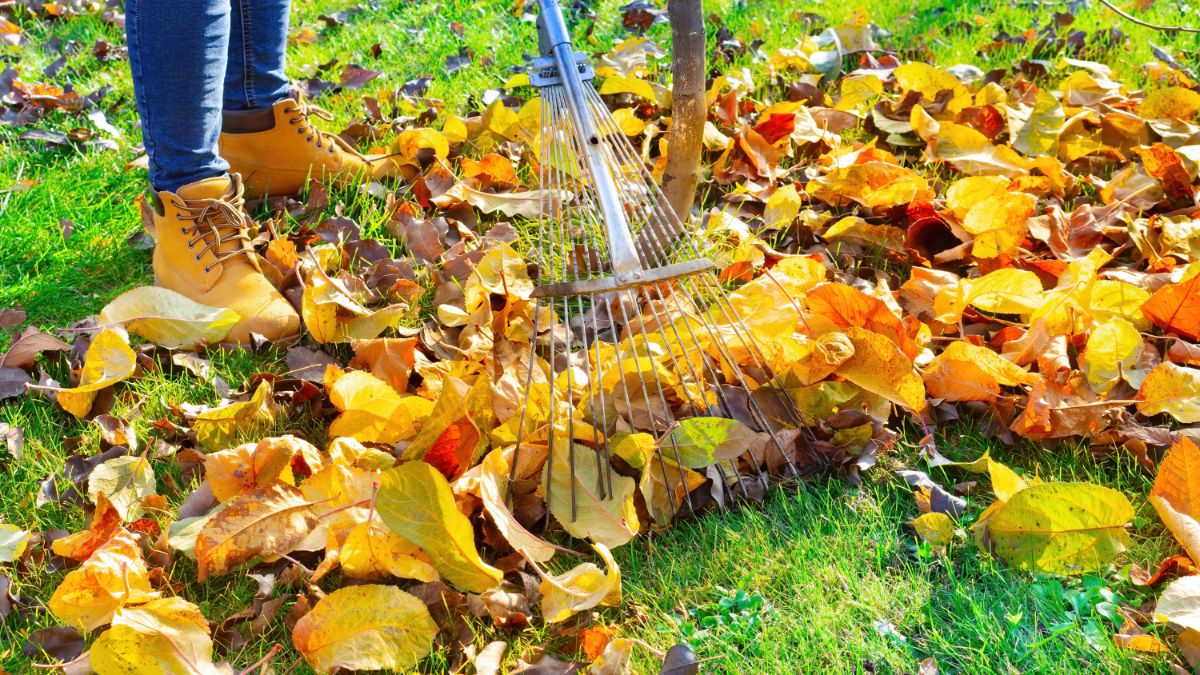 While autumn leaves can be a headache for some, leaves can be used in many creative ways in garden beds. From natural mulch to lawn enhancement, there are tons of benefits that can be derived from oak leaves, maple leaves, and other fall favorites. So, if you're tired of bagging up leaves at the end of the growing season, try out some of these leaf-saving tips instead!
Jump to:
11 ways to use autumn leaves in the garden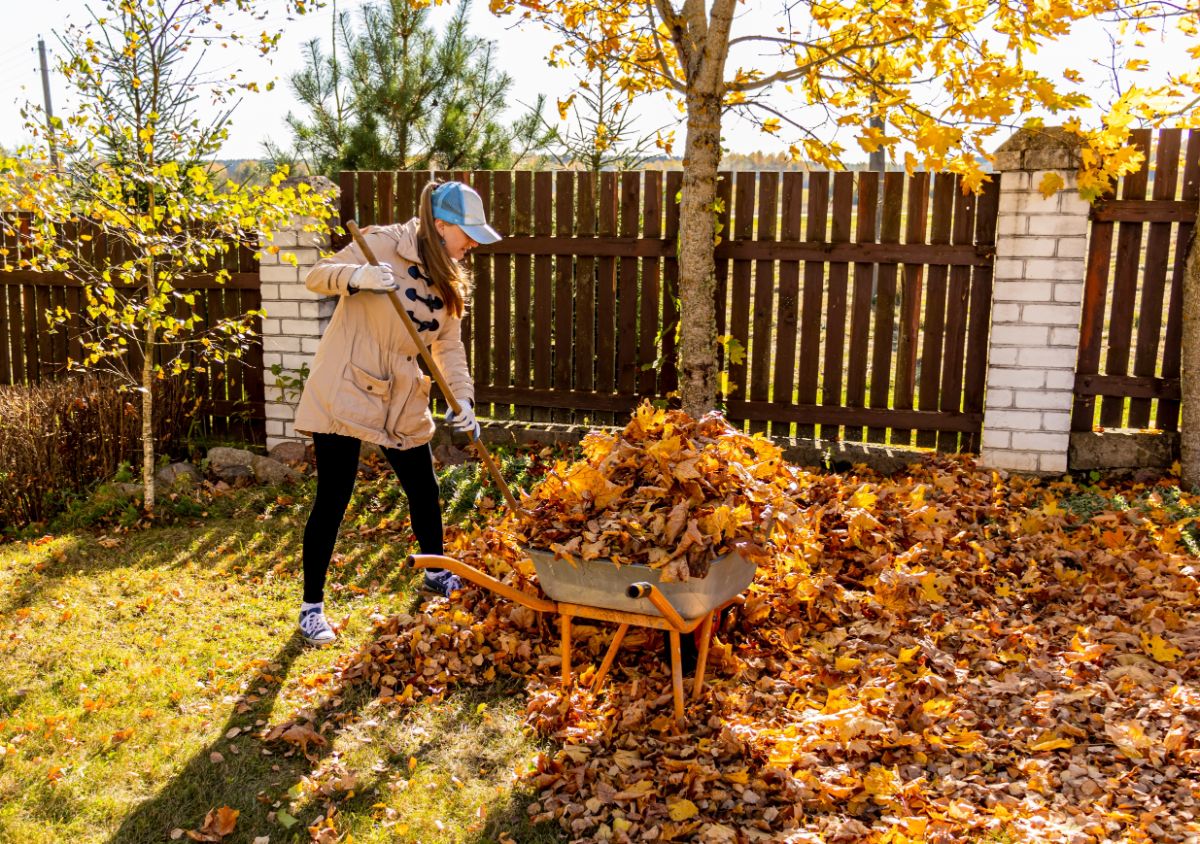 Autumn leaves are rich in nutrients, and throwing them into the trash can actually deplete your garden soil over time. But more than that, when autumn leaves break down in the low-oxygen environment of landfills, they can release methane, which contributes to climate change. However, if you keep autumn leaves around, they can help to improve your garden soil and even boost the growth of ornamental and edible plants, too!
1. Leave leaves be!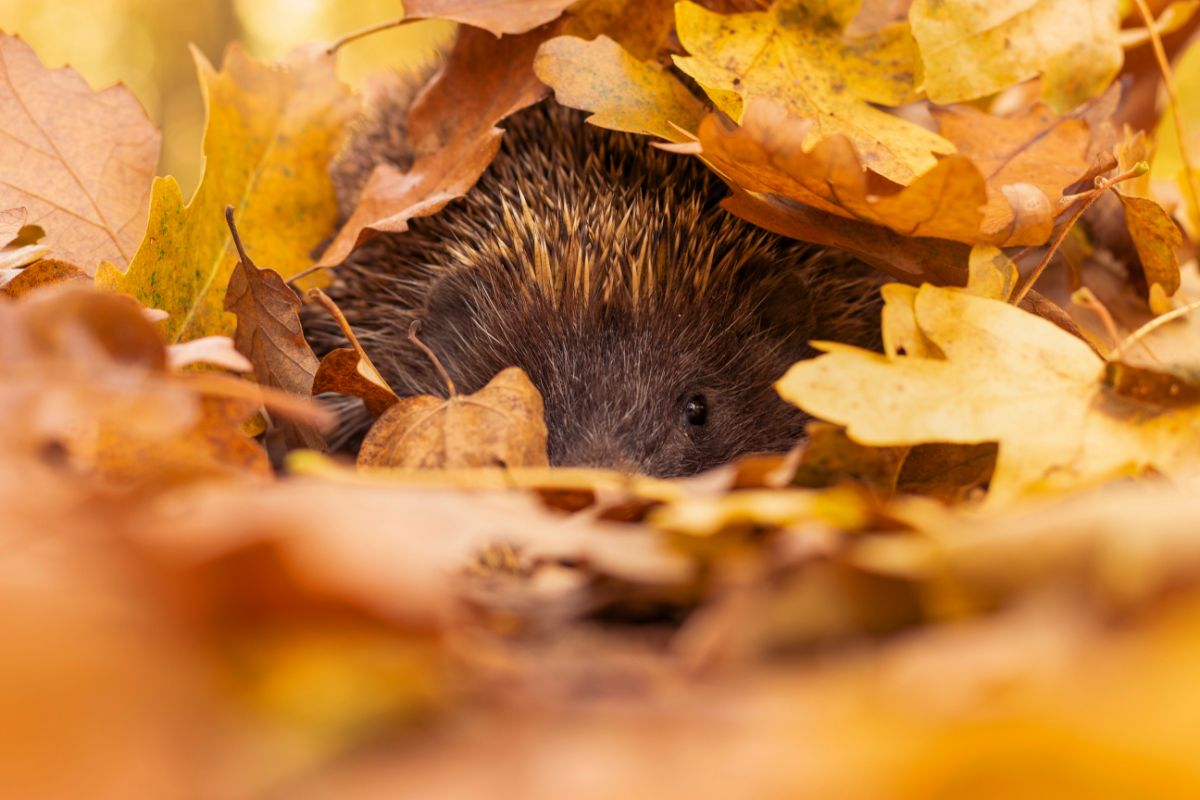 If you're tired of raking up leaves, one of the easiest solutions is to leave leaves right where they are! While this may seem counterintuitive, autumn leaves are biodegradable, and they will naturally break down and improve the structure and nutrient content of garden soil. However, dense leaves can smother out plants and grass, so you may want to rake up some leaves and leave about 20% of the leaves behind on your grass and garden beds to act as natural mulch.
Aside from soil improvement, autumn leaves offer another major perk to gardens by providing a natural shelter for pollinators and other beneficial insects during the winter months. In fact, if you remove too many leaves from your garden in autumn, you can actually reduce pollinator activity in your yard the following season. Plus, if you take those leaves away, there will be fewer insects for birds to feed on during winter and spring, so you may see a drop in bird activity in your garden, too!
For this reason, many gardeners wait until spring to clean up their garden beds, and they leave autumn leaves right in their gardens through the winter months. Depending on your gardening style, this may not always be a feasible option. However, if you can leave some leaves in at least part of your beds, it will provide much-needed habitat for overwintering insects, and you won't need to do as much fall garden cleanup!
2. Enhance soil health.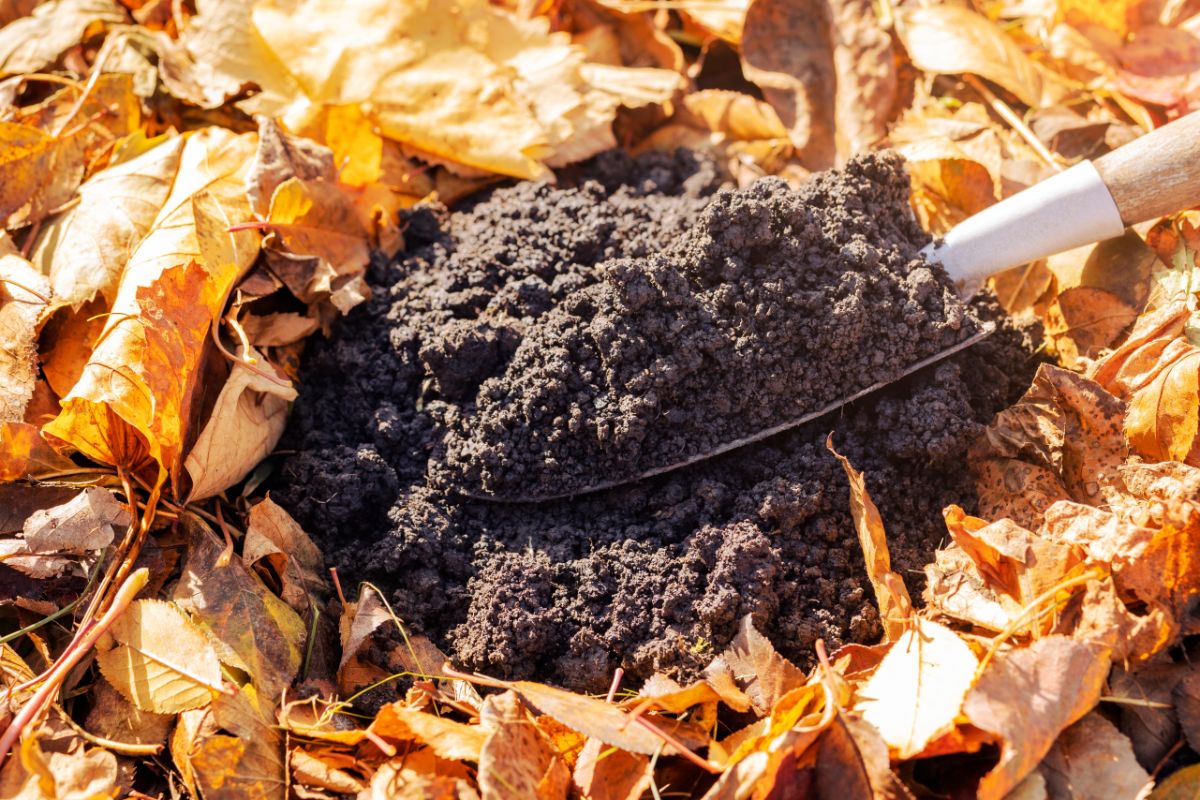 Another easy way to use autumn leaves in the garden is to compost leaves in place. To do this, simply mix some autumn leaves right into your garden beds and then stir in a nitrogen source, such as rabbit manure or fresh grass clippings. Throughout the winter months, autumn leaves will naturally degrade into your garden and improve the nutrient content and structure of your soil.
With the help of autumn leaves, soils can hold onto water much better, which means you may need to water your plants less during the spring and summer seasons. Autumn leaves can also help to break up tough soils, and they can be used to improve both heavy clay and sandy earth. On top of that, if you add autumn leaves to your garden, you'll often boost earthworm activity, and, as we all know, earthworms are excellent decomposers that help to aerate soils!
3. Make a compost pile.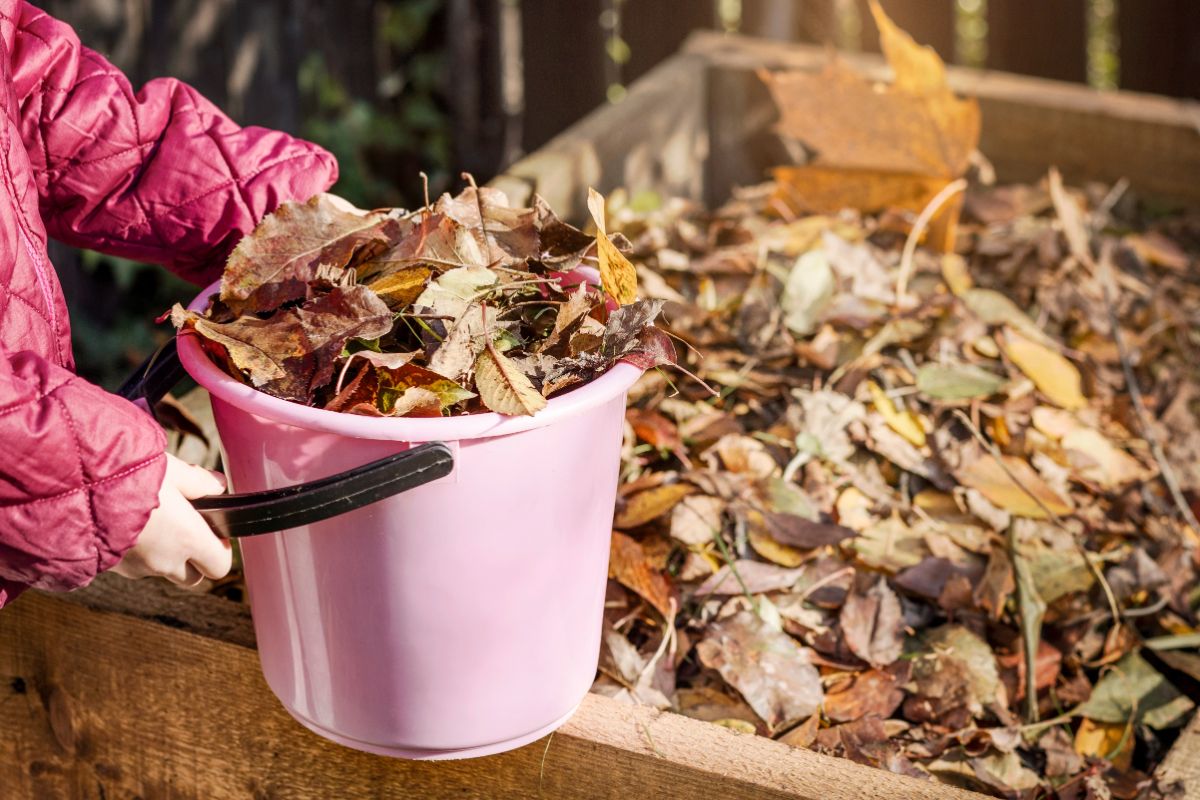 If you don't want to compost autumn leaves in place in your garden, you can also use leaves as the foundation for a compost pile. Making your own compost at home is a great way to save money on your gardening budget, and it also reduces the chances that you'll track pests, like invasive jumping worms, into your yard. Plus, a homemade compost pile can generate tons of compost in a short period of time, providing you with lots of compost to add to potted plants, houseplants, and garden beds as well.
In compost piles, autumn leaves function as a carbon source, and they need to be used in combination with nitrogen-rich materials, like kitchen scraps and grass clippings. Depending on how much energy you want to put into composting, you can use autumn leaves in a passive, cold composting system, or you can place them into a hot composter and generate compost much quicker with active composting. Either way, you will want to add 3 parts autumn leaves or other carbon-rich materials for every 1 part of nitrogen-rich items, and compost piles will need to be kept as moist as a wrung-out sponge to make sure they function properly.
4. Make mulch.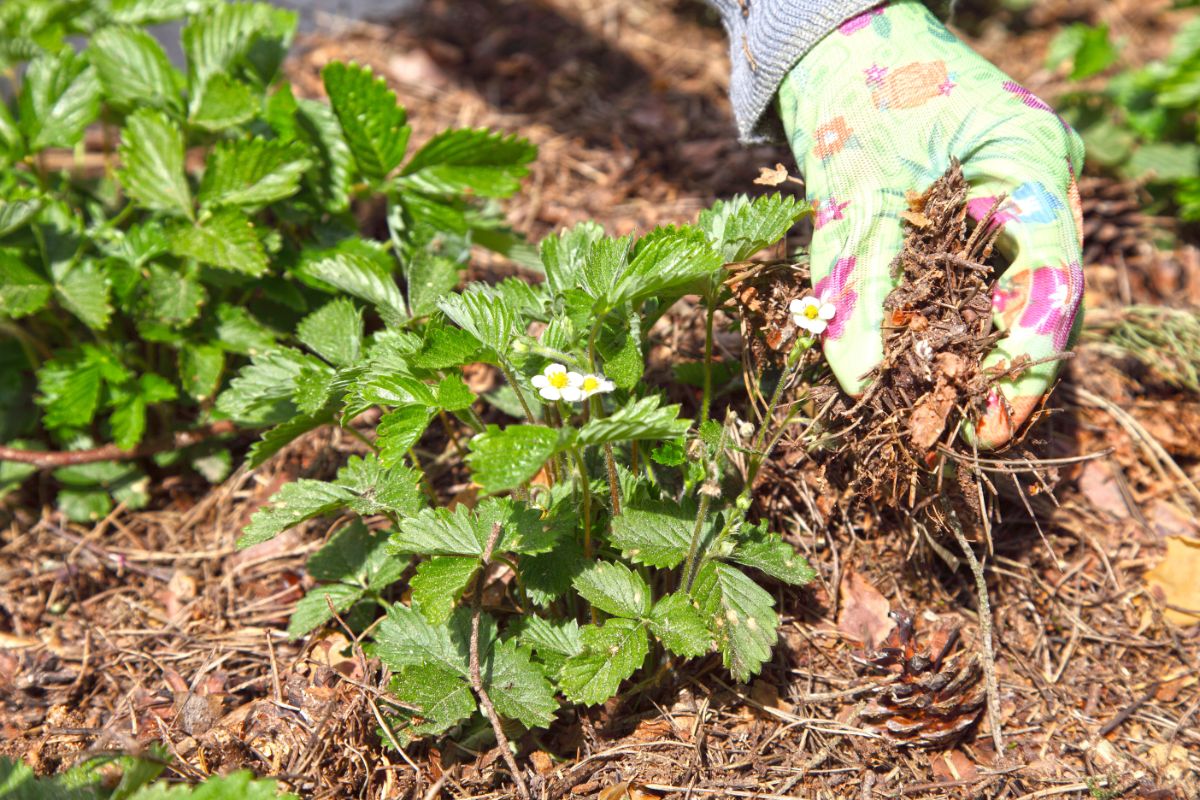 Many gardeners add a layer of mulch to their ornamental and vegetable gardens once a year in spring or fall. Natural mulches help to lock in soil moisture levels, which reduces how much water plants will need, and mulches suppress weed growth, too. However, if you're purchasing store-bought mulches like straw and bark mulch, this process can get pricey fast, and it's hard work lugging all of those bags of mulch home!
A much simpler solution is to make your own homemade mulch using autumn leaves. For this process, you can either mulch leaves with a mulching attachment on your lawnmower or you can mulch leaves with a dedicated mulcher. It is important that you cut leaves up finely, though, as whole leaves can disrupt waterflow in garden beds and prevent water from reaching the soil and plant roots.
After mulching autumn leaves, spread the chopped leaves in a thick, 1 to 3" layer over garden beds in fall, and make sure you leave a few inches of space between your mulch line and any plant stems and tree trunks. Throughout the winter months, leaf mulch will serve as a buffer against cold temperatures, and it will protect plant roots from chill. Beyond that, leaf mulch will provide a habitat for earthworms and beneficial microbes, too!
5. Boost lawn health.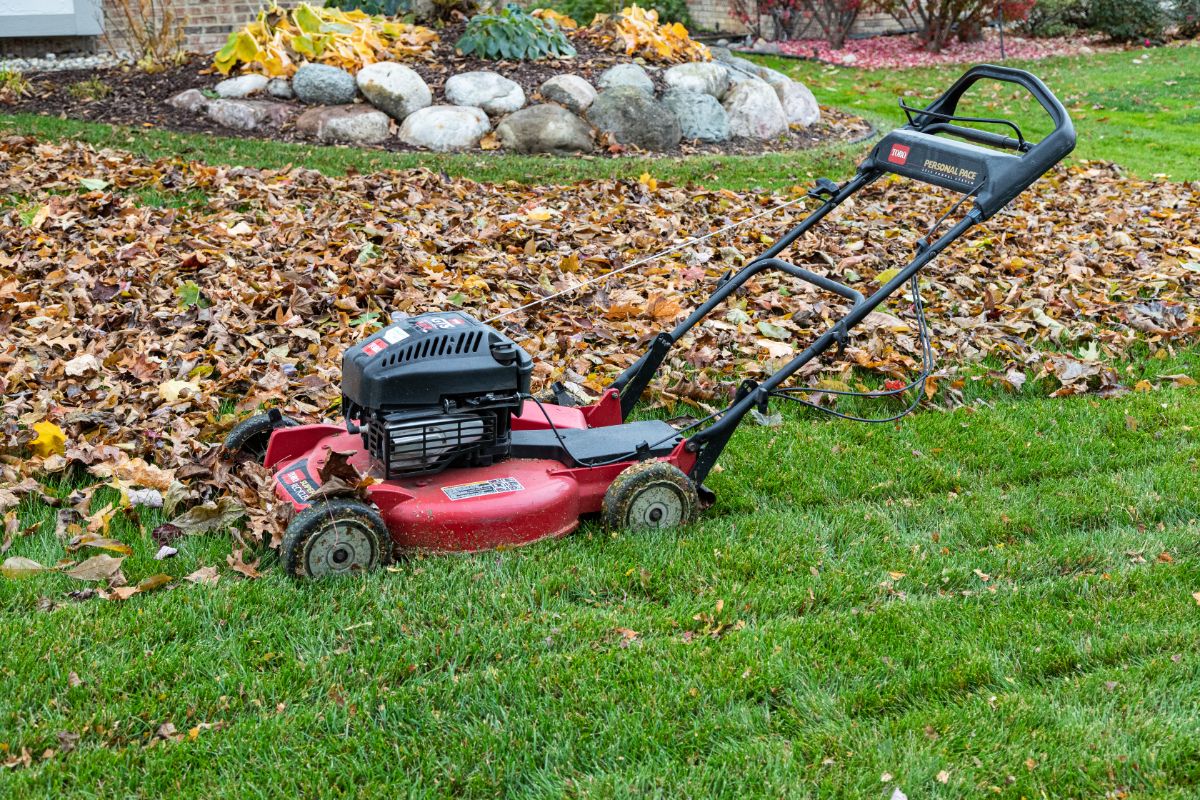 Leaving too many leaves on your lawn can smother out turf grass and leave behind unsightly yellow patches of grass. However, if you leave some leaves on your lawn, they can act as a natural fertilizer and enhance the growth of your grass. In fact, you may be able to get away from using synthetic lawn fertilizers by mulching leaves into your grass instead.
If you want to use leaves to improve grass growth, attach a mulching attachment to your lawnmower and chop up leaves right onto your grass. Leaving behind a 10 to 20% covering of leaves is ideal, while heavier leaf coverage may be too much for most grasses to grow through. By spring, most of those mulched leaves will have decomposed back into your soil, and you'll see the benefits in the lush growth of your grass.
6. Make leaf mold.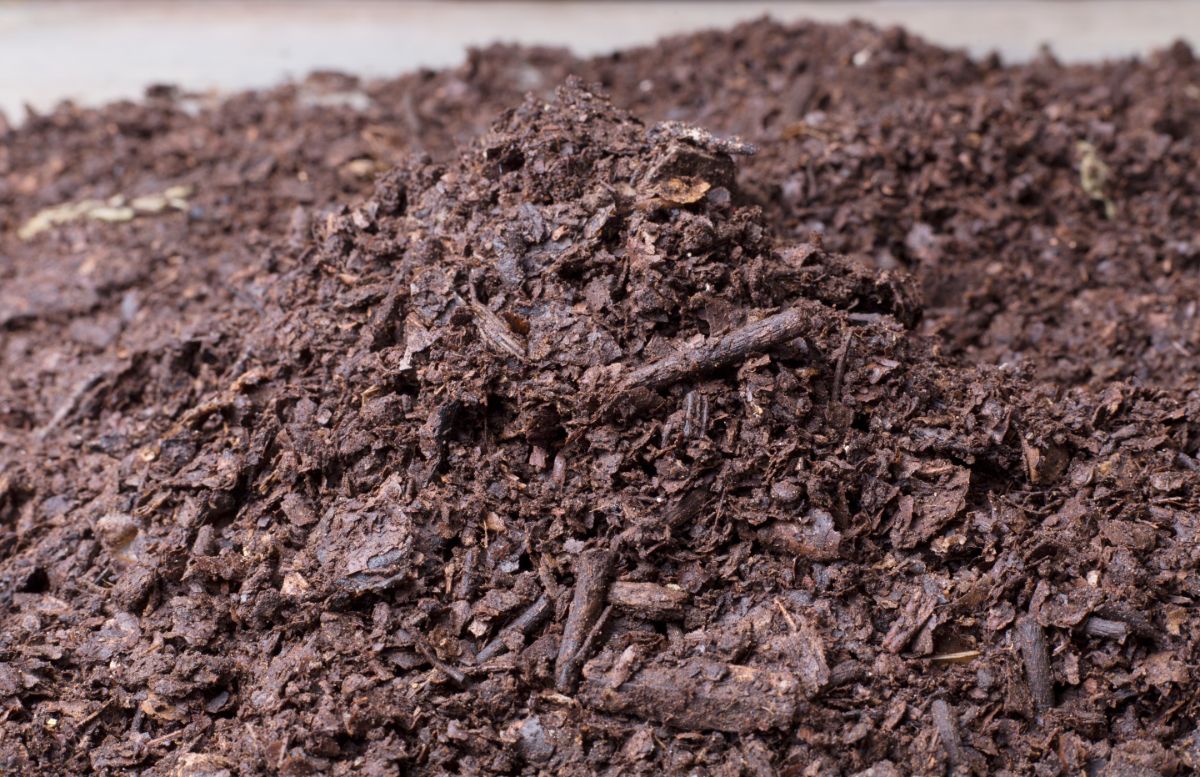 If you've ever taken a walk in the woods and noticed the rich soil beneath deciduous trees, you've encountered leaf mold. This nutrient-dense soil additive helps to support plant and tree growth in the wild, but it's also useful in the garden. And, compared to compost, it's even easier to make!
Leaf mold is especially popular in English gardens, but gardeners all over the globe can benefit from mulching leaves. To make your own leaf mold, simply heap leaves up in a pile and allow them to naturally degrade in a corner of your garden. Keeping the leaves moist and chopping them up into smaller bits with a mulcher will help them break down faster; however, you can generally get finished leaf mold in about 1 to 3 years with minimal effort.
Because nitrogen-rich materials are not mixed into leaf mold, this product takes a bit longer to make than standard compost, but it can be used in much the same way. Like compost, leaf mold can be added to potting soil or mixed into garden beds… it's up to you!
7. Keep root vegetables fresh.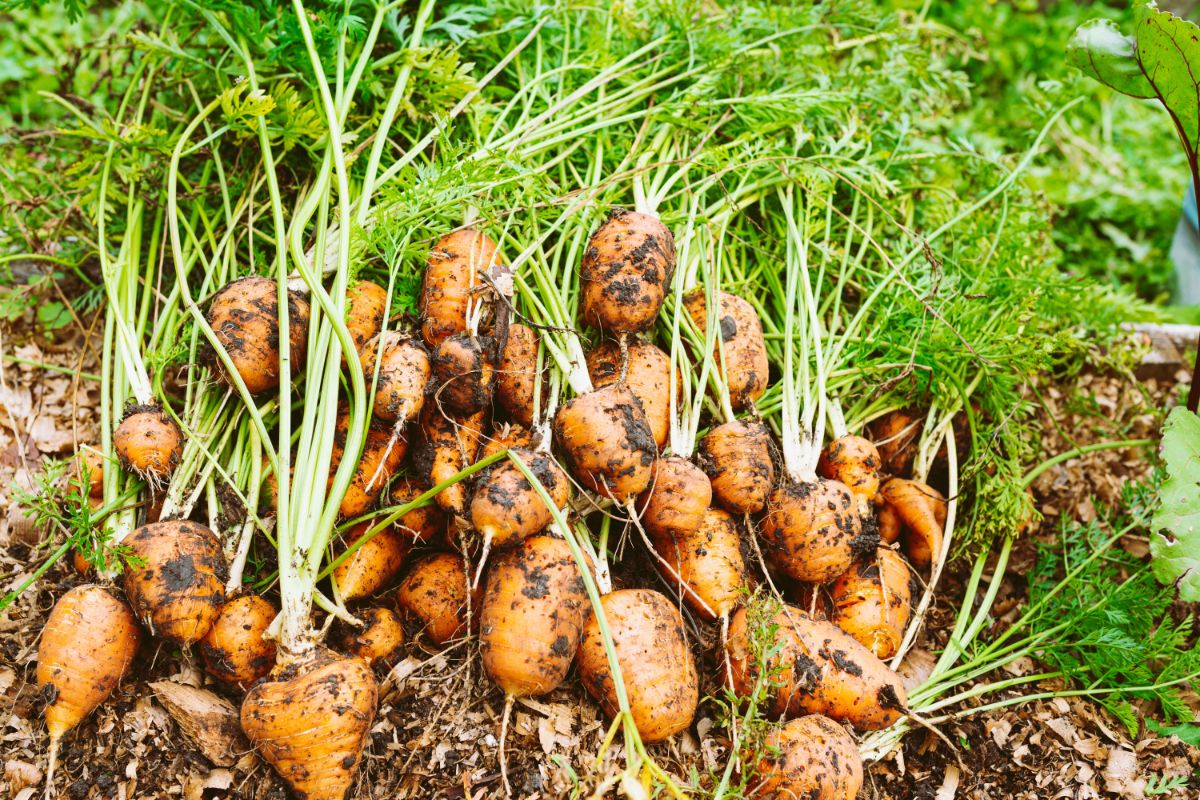 Many root vegetables, including beets and carrots, can continue to grow in winter, especially in regions where winters are mild. However, if you want to protect your veggies from the cold and keep the soil from freezing solid, you can use autumn leaves as mulch and layer them right over your root vegetable crops in autumn and winter. After that, you can harvest your veggies as needed right out from under the leaf litter and then cover up the remaining vegetables with leaves until they're ready to pick.
While many cold hardy vegetables can withstand a frost or two, if you live in an area with very cold winters, you may want to harvest all of your crops before the ground freezes. However, if you run out of space to store your freshly harvested vegetables in your refrigerator, you can keep extra veggies fresh in a homemade root cellar. And if you don't want your root crops drying out while they're in storage, you can boost humidity levels around your crops by storing them in damp autumn leaves, sand, or sawdust.
8. Feed vermicomposting worms.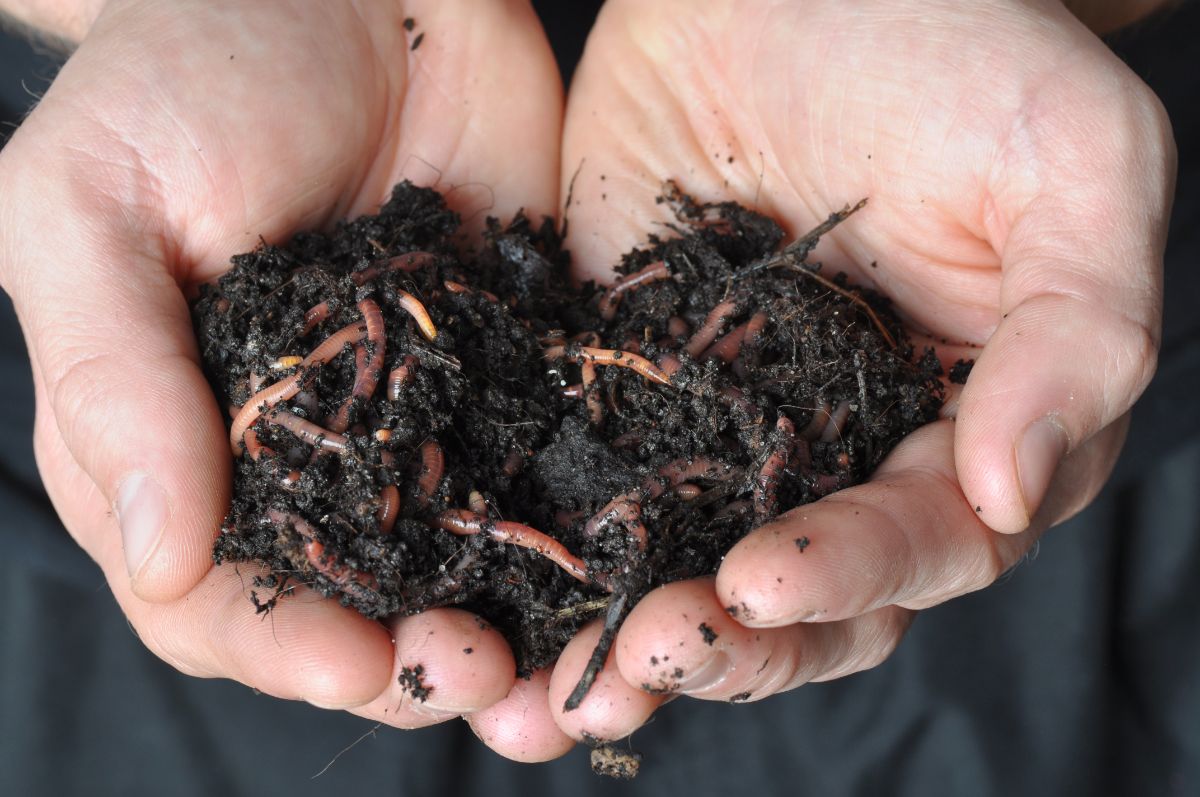 Indoor worm composting bins are a handy way to upcycle kitchen scraps into fresh, homemade worm castings. But in order to work properly, vermicompost bins need to be filled with a natural substrate that will support the growth and health of composting worms. There are several different substrates that work in worm bins, including shredded newspaper and coconut coir, but if you're on a budget, you can also use autumn leaves!
In worm composting bins, autumn leaves provide the perfect habitat for composting worms, but they work best if they're chopped into small pieces first. After that, you can add vegetable scraps to your chopped leaves, and your composting worms will get to work feeding on both the scraps and the leaves, too! Sooner than you think, those leaves and kitchen scraps will be all gobbled up, and you'll be left with a bin full of homemade worm castings that are ready for your garden or houseplants.
9. Try lasagna gardening.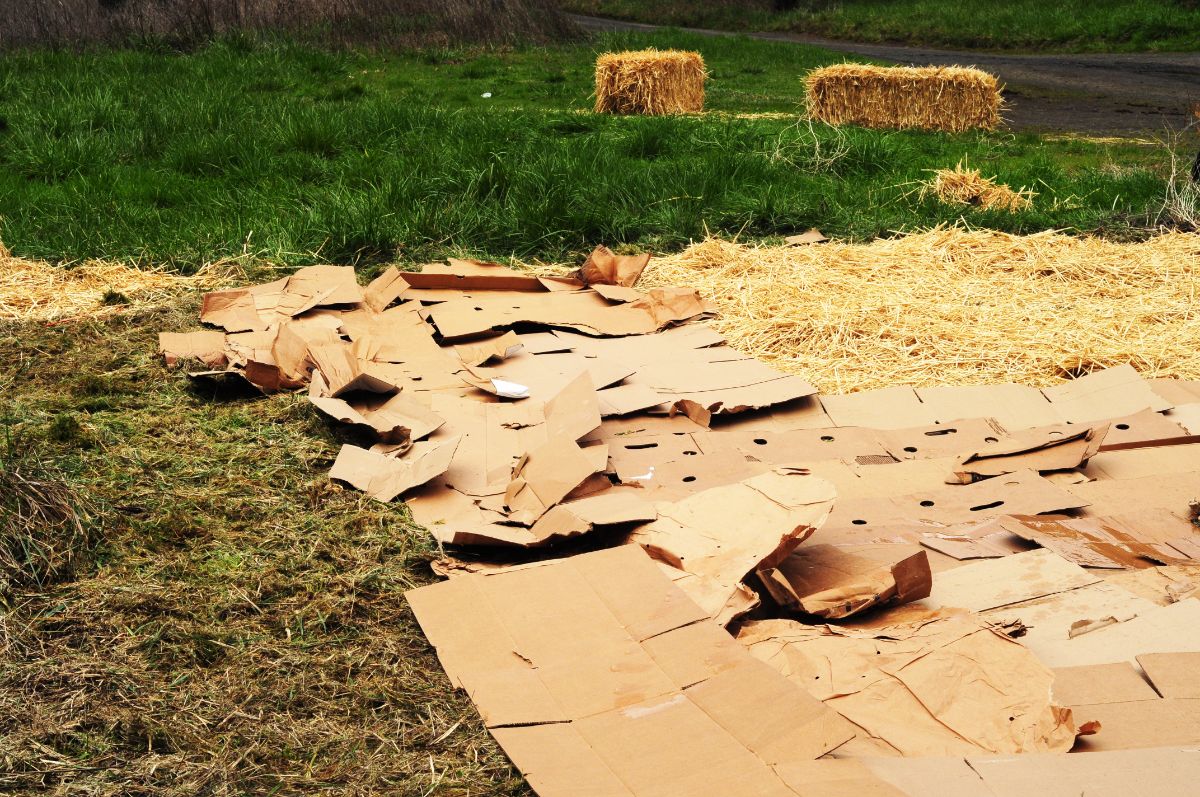 Lasagna gardening is another way to compost in place, but it has added benefits. While this gardening technique improves soil, it can also be used to create new garden beds and wipe out weeds so they don't return. And, best of all, lasagna gardening helps put autumn leaves to good use!
Like the popular Italian dish, lasagna gardens are made with layers. First, scraps of cardboard or sheets of newspaper are spread over garden soil to choke out weeds and grass. Then, layers of garden waste, like grass clippings and autumn leaves, are spread on top, and everything is allowed to naturally degrade over the winter.
By spring, most of the materials in lasagna gardens will have broken down, and you'll be left with rich, weed-free soil. After that, all that's left to do is to start planting!
10. Create a hugel mound.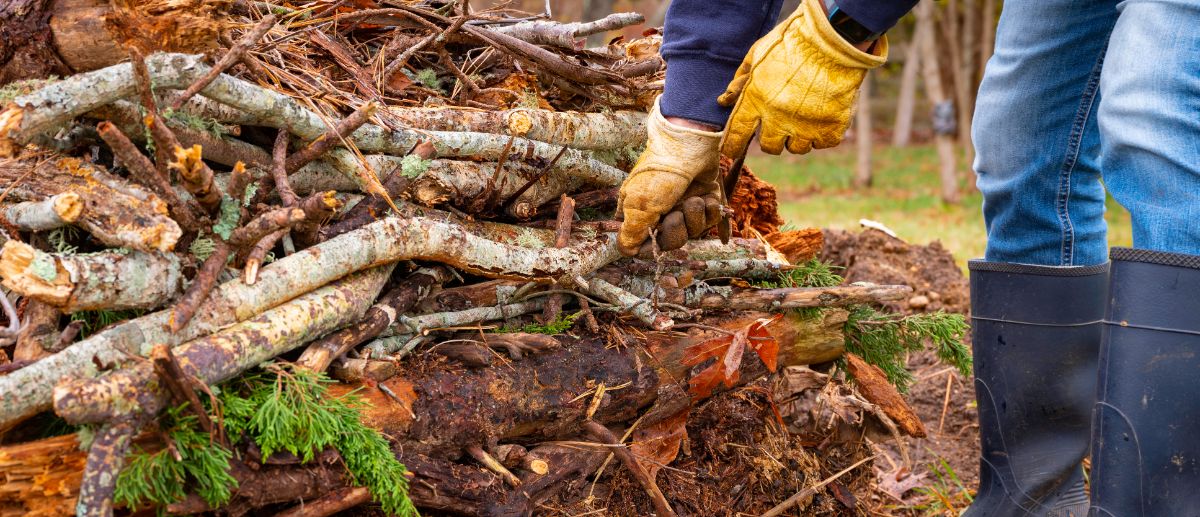 Hugel or hugelkultur mounds are an element of permaculture gardens, and they're one of the best ways to prepare new garden beds. Like lasagna gardens, hugel mounds are created with yard waste, but they're heaped up high, and they often contain larger bits of yard debris, such as logs and twigs. Into this mix, wood chips, grass clippings, and autumn leaves are blended in, and then the whole hugel mound is left to degrade for several months.
Hugel mounds make smart use of autumn leaves, and they can be wonderful solutions for gardens with especially poor soil. Not only do hugel mounds provide a perfect spot for planting, but all those leaves and other natural materials in hugel mounds offer nutrients to plants as they grow, and they conserve moisture, too. Plants grown in hugel mounds typically don't need to be watered much, and they don't need frequent fertilizing either.
11. Get creative!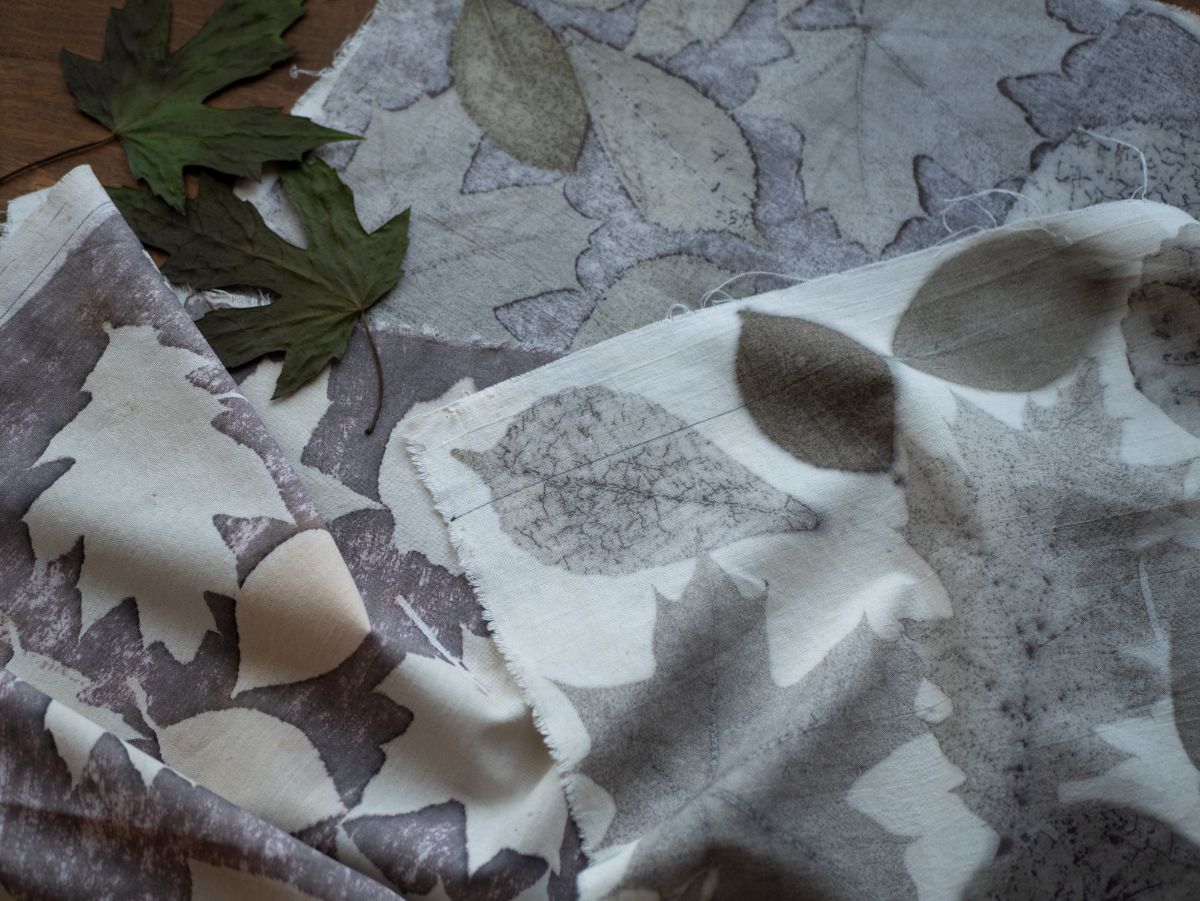 As you can see in the suggestions above, there are lots of ways to use autumn leaves in your garden. But if you're still looking for solutions for oodles of autumn leaves, you can also get creative and have a little fun!
Of course, one of the most common ways to enjoy autumn leaves is to heap them into large piles and jump right on in! But you can also use autumn leaves in craft projects, such as leaf wreaths and eco-printing. For even more options, try sprucing up your holiday table by making a centerpiece with autumn leaves, or use leaves as biodegradable alternatives for bows on gifts.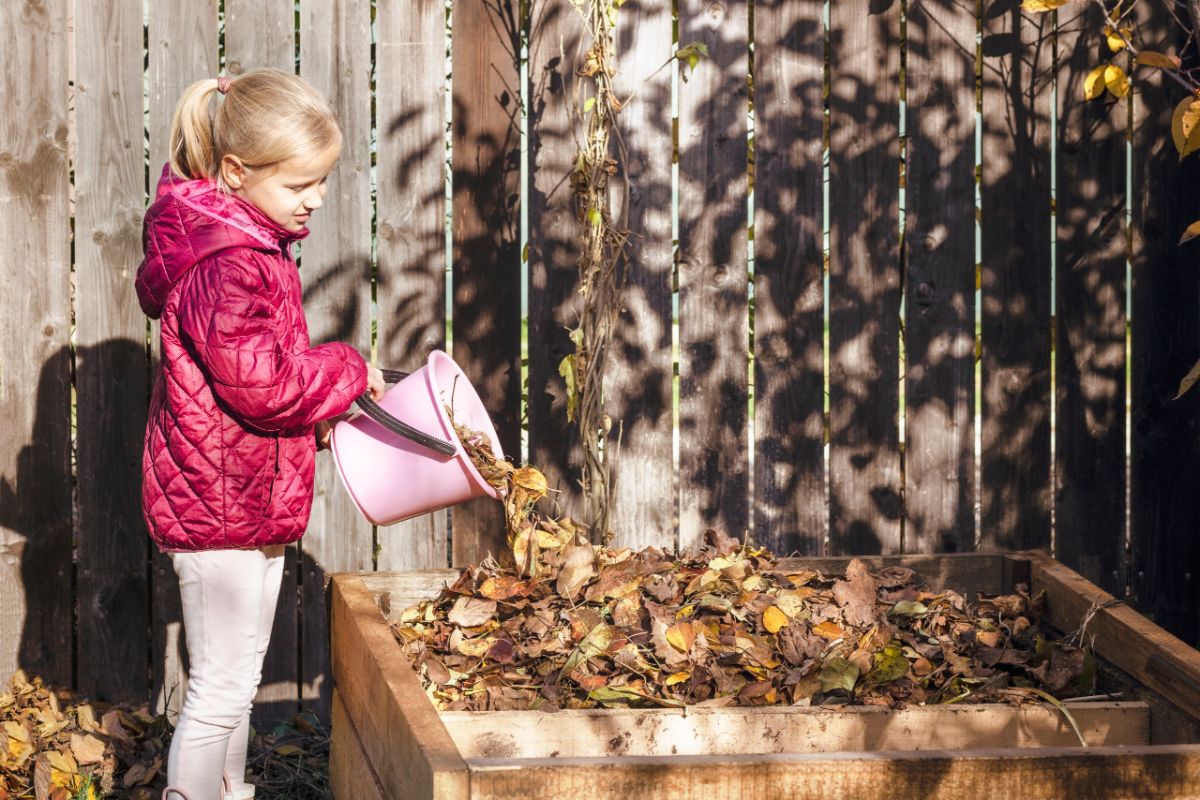 Frequently asked questions
How long does it take for autumn leaves to decompose?
Autumn leaves take about 6 months to break down, but this process can vary depending on weather patterns and other factors. If you want leaves to decompose quicker, chop them up into smaller pieces with your lawnmower or a mulcher.
How do you make leaves turn into soil fast?
Chopping autumn leaves into smaller bits with a mulcher or lawnmower attachment will help leaves decompose back into soil more quickly. Beyond that, adding moisture and nitrogen sources, like grass clippings and vegetable scraps, will also speed up the decomposition rate of autumn leaves.
Can you use whole leaves as mulch?
Technically, you can use whole leaves as mulch, but this is not ideal. Whole autumn leaves can block water from flowing to the soil, and they can become matted over the winter months and suppress the growth of plants. If you want to avoid these issues, always chop autumn leaves with a mulcher before you apply them as a natural mulch to your garden beds.
Can I compost just leaves?
Yes, you can! Composting leaves on their own takes longer than composting leaves mixed with other materials, but it still produces a nutrient-rich compost, also known as leaf mold.
Is it better to burn or compost leaves?
Composting leaves is more eco-friendly than burning leaves. When you compost leaves, you redirect the nutrients in old leaves back into the soil, which helps improve the nutrient content of soils and supports plant growth too. This, in turn, can reduce the amount of water and fertilizer your plants will need, and it can also save you money since you won't need to invest in as much bagged compost or fertilizer.
What pollinators overwinter in leaves?
One of the best ways to use autumn leaves is to leave them in your garden to provide habitats for pollinators during the winter months. Many insects overwinter in autumn leaves, including native bumblebees and many species of moths and butterflies.
Summary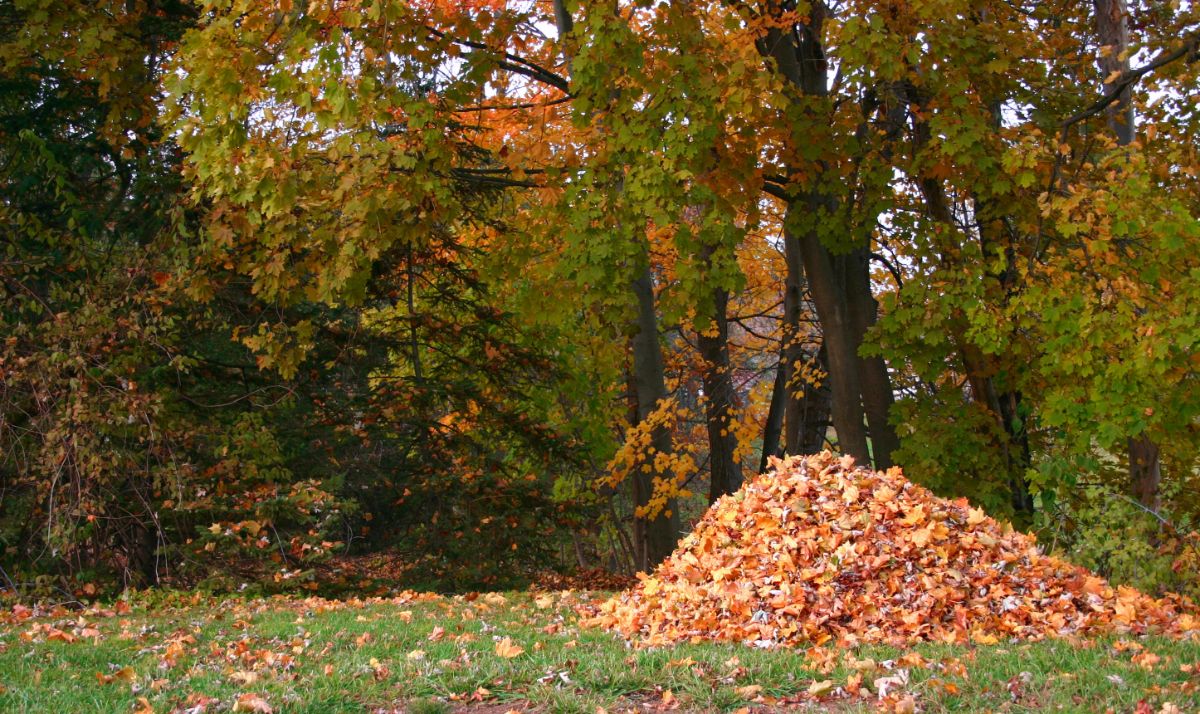 Autumn leaves can be a headache in gardens, and it can take a lot of work to remove them all from your flower beds and vegetable patches. However, autumn leaves offer many benefits to the home gardener, and if you know how to use them correctly, you can get a lot of use out of that old fall foliage.
Not only do autumn leaves function as a natural fertilizer for lawns and gardens, but they provide a habitat for beneficial insects and shelter plant roots from the cold. So the next time you're facing a lawn heavy with autumn leaves, get creative and try some of the tips we've covered today. You'll be amazed by all of the ways autumn leaves can work for you!
For even more fall garden care tips, see our guide on autumn bulb planting, or read up on the top perennials to cut back in fall!