Dehydrating is an excellent way to preserve your garden harvests and harvests of cultivated or foraged fruits (herbs, too!). It is the preservation method that preserves the most nutrients for the longest amount of time (with the exception of freeze drying, but the cost of a freeze dryer keeps that option out of reach for most home gardeners).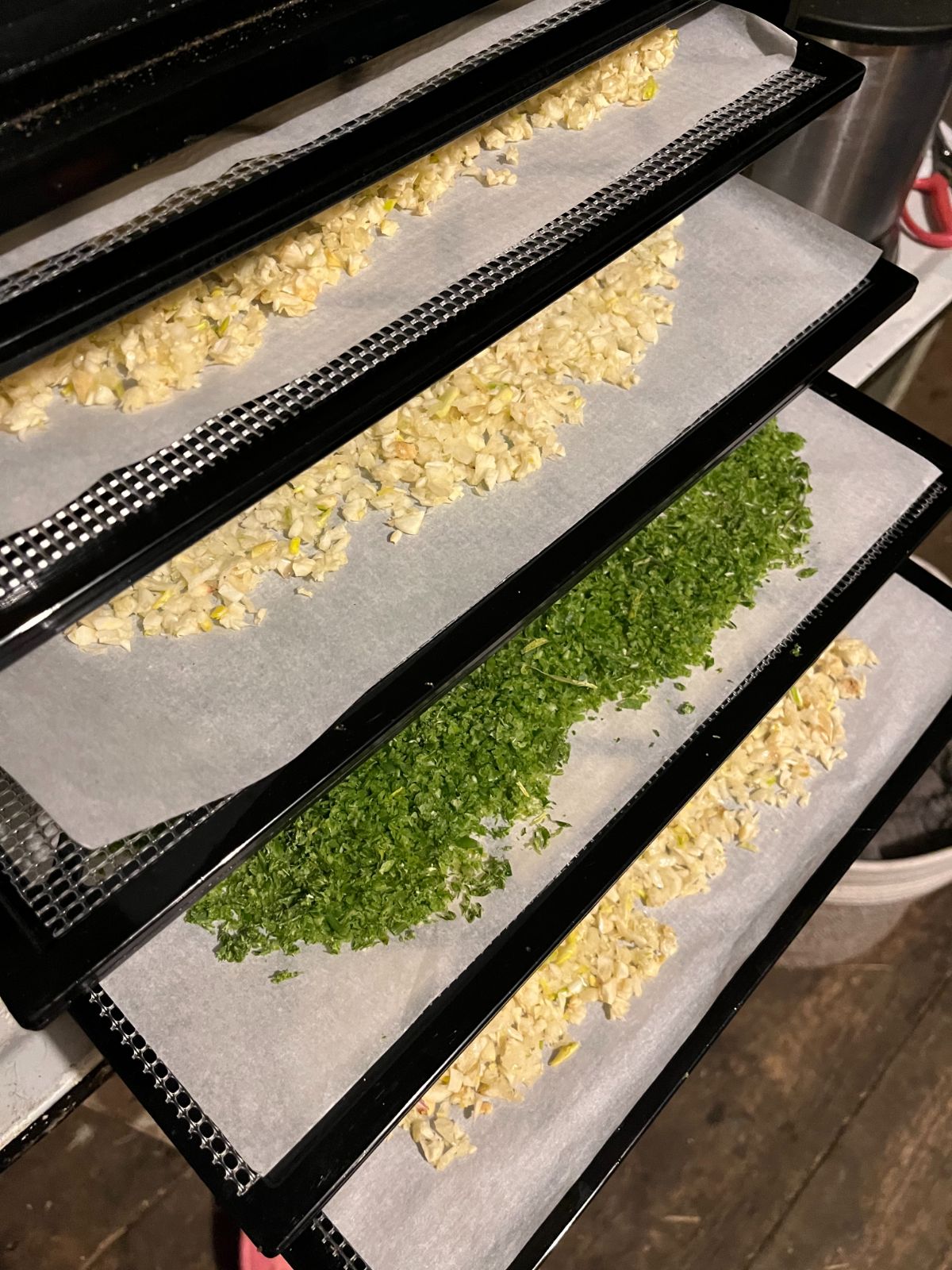 Proper preparation and drying are only half the story with dehydrating, though. To keep your dehydrated food shelf stable, you need to know how to store them. Good storage starts with good containers.
Jump to:
What to Look for in Storage Containers for Dehydrated Food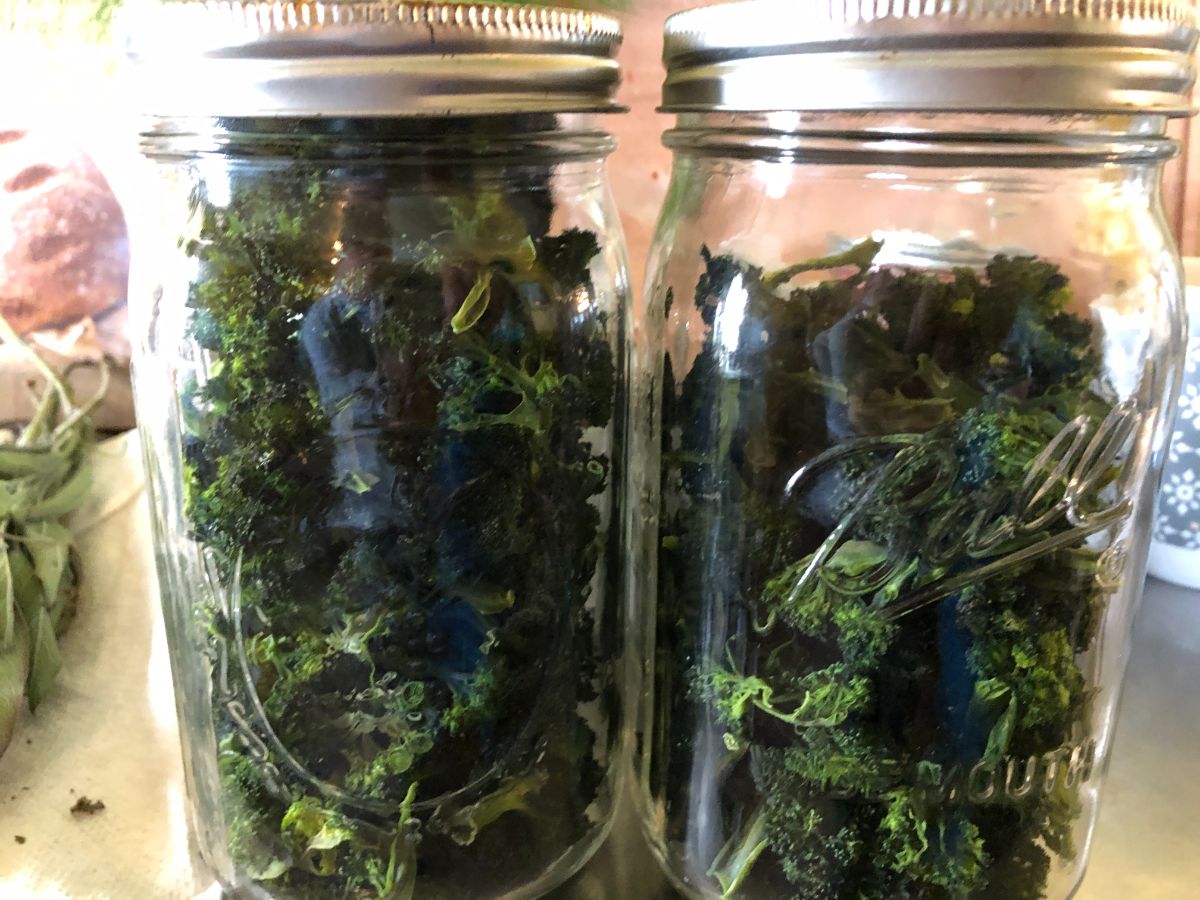 There are only a few key criteria you need for dried food storage containers. Look for containers that are
Airtight (this means they can seal to stop air from transferring in and out)
Will not puncture if food has sharp angles
Have tops with a rubber seal or other gasket-like material to create a better, more air-tight seal
Containers in various sizes to fit different size batches of dried foods
Extra points if the containers you use are darkly colored, so they block light. This is more important if your containers will be stored on an open shelf that is exposed to natural or room light. If you keep your containers of dried food in a closed, dark cabinet or unlit space, it matters less if the container is clear or colored.
Reusable containers are preferable because they cost less in the long run, reduce waste, and are more eco-friendly.
Following here are six of the best types of storage containers and materials for storing dehydrated food.
Mason Jars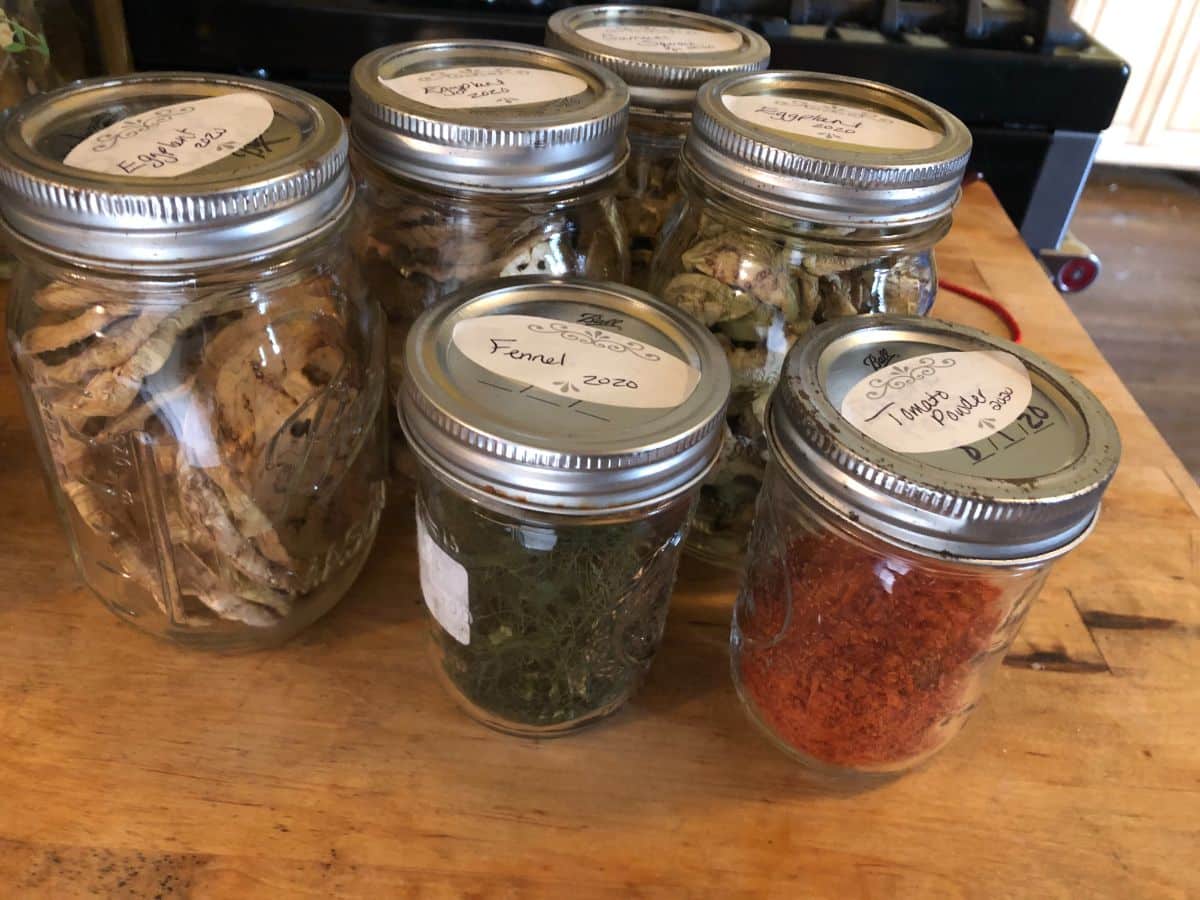 Mason jars or canning jars might be the most popular storage containers for dehydrated foods, and for a good reason.
Mason jars are affordable. They are reusable. They are sturdy and rigid (though they are glass, so breakage is a possibility, though even when you drop them canning jars in good shape don't usually break). Their rigidity means that the material won't flex and pull air in and out the way plastic materials sometimes can.
The two-piece lids and rings that come with Mason or canning jars have a built-in rubber gasket material that creates an air-tight seal when finger tightened. There are also solid plastic covers that can be used, which are handy for smaller jars that you work out of more often (be aware that for long-term storage jars, these are not as airtight as the two-piece lids with the rubber gasket).
Another nice option with canning jars is that you can buy a separate vacuum sealing accessory that works with the two-piece lids to vacuum seal for long-term storage. This setup keeps dehydrated foods good for a very long time.
One drawback of canning jars is that most are clear (though there are colored jars, but they are pricier).
Canning jars do come in a range of sizes and are reusable for many, many years.
Vacuum sealer bags and containers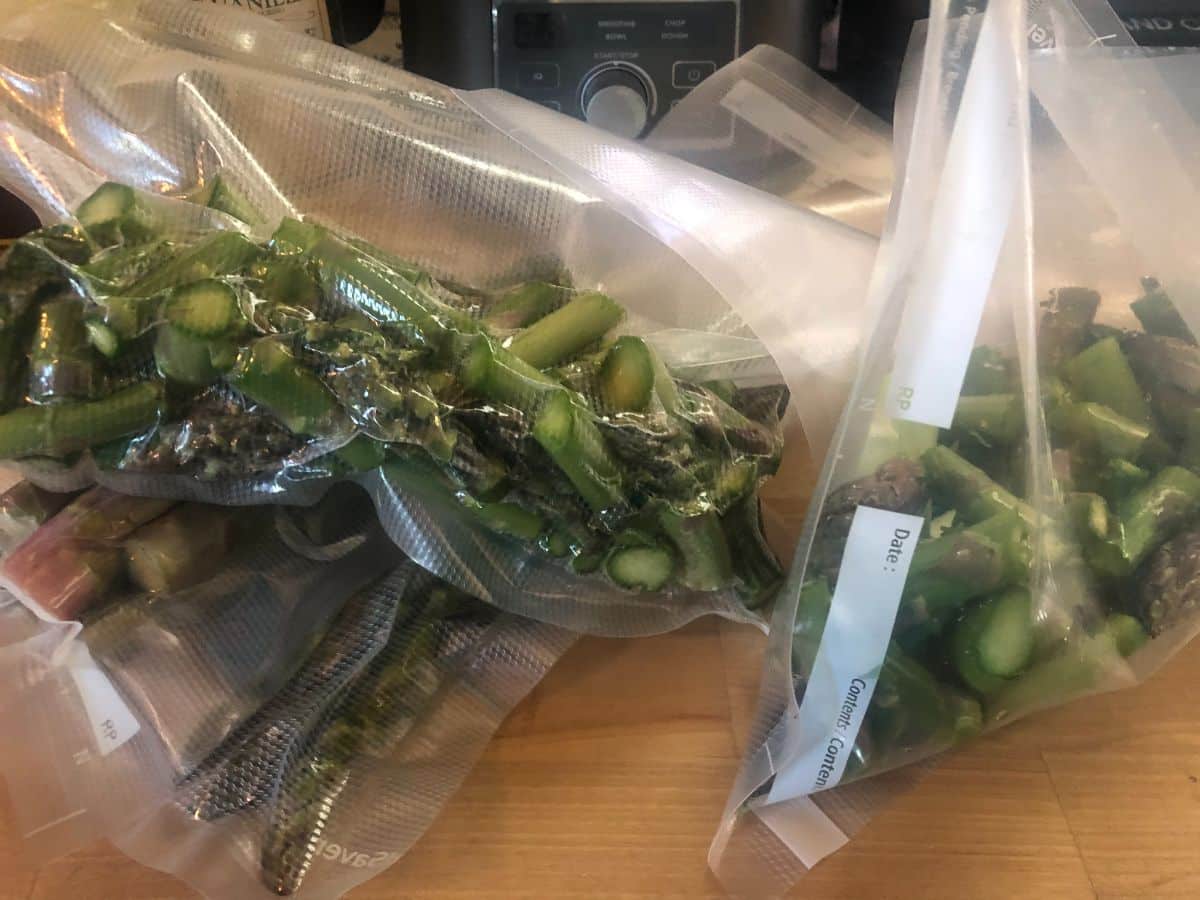 Vacuum sealer systems like FoodSavers work well, too, if they are used for the right food. They are not good for products with sharp points or hardness that can puncture the bag.
They also squeeze down quite hard when sealing, which can crush fine foods and small or thin pieces. This is common of many dried foods. If you don't mind the product being almost powdery or broken, it's not a problem, but this is something to consider.
To help protect bags and products, you can wrap dried foods in wax paper or parchment paper before you bag them and seal them. If you start with a large bag, when you cut it open and remove the portion of food you want, you should be able to vacuum and reseal the bag again. This can be tedious if you use the product a lot, though.
Some advantages of vacuum sealer bags are that storing the bags when not in use doesn't take up much space. Vacuumed products last for a long, long time as long as the seal or the bag is not punctured or compromised. The airless bags take up little space and can be stacked in a box or dark cabinet.
Tupperware or plastic air-tight containers
Tupperware-style containers can be an option, but a lot of them do not have a truly airtight seal and no gasket material. There are more rigid versions of plastic food storage containers that are similar that do have airtight seals, and these are a better (but more expensive) choice.
If you do use plastic storage containers, go for the better units that have a better seal. For other types, you can use them to store sealed bags and airtight bags or containers in them.
Plastic storage containers also come in a variety of sizes and shapes and are often stackable to maximize storage area. Some have an opaque color, and you may be able to find dark-colored units to help block light.
Inexpensive hand-held vacuum systems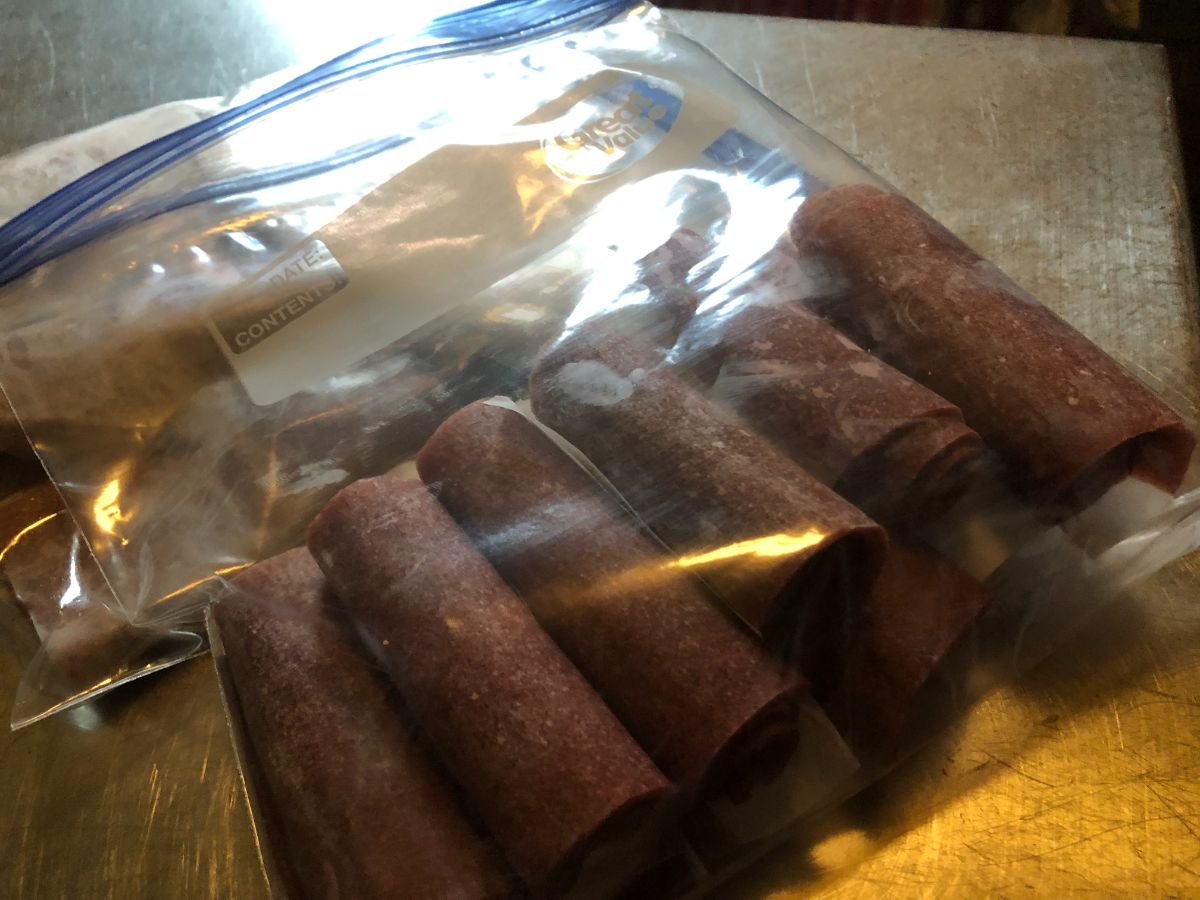 Hand-held vacuum sealer systems are not quite as good or quite as versatile as larger vacuum sealers, but they are also much cheaper, smaller, and easy to store and do a good job of protecting dehydrated produce products.
They have about the same drawbacks and precautions as full-sized vacuum sealers do. One added drawback is that you may have to buy only the bags and containers that come with the sealer since a lot of these are designed to work together (for full-sized sealers, you can buy generic bags and rolls to make bags, which are cheaper).
You also want to be sure to check reviews to make sure the seals on the bags themselves have a reputation for staying tight since a lot of these systems use a more zipper-locking style of bag that you then suck the air out of through a specially designed port that works with the hand vac.
Mylar bags
Mylar bags are well known in prepping circles as protection for storing dried foods and dry goods. One of their biggest advantages is that they block light. They are not usually able to be vacuum sealed. The bags are heat-sealed, and they may require special equipment to do this (some may work with a home iron or other sealer).
Like vacuum bags, these can be stacked and stored to reduce storage space. The bags are sturdier than vacuum bags, but they can still be cut or punctured.
Vac sealed bags in closed containers or jars
A combination of storage containers can work well, too. For example, you can use vacuum-sealed small bags or zipper-style freezer bags (the regular kind, not the vacuum-sealed kind) in a vacuum-sealed jar or jar with an airtight cover on it.
This is helpful when you want serving-sized packages, but those packages aren't good enough to store dried goods on their own. This is also a good way to keep vacuum-sealed personal-sized or grab-and-go packages.
(Note that regular sandwich or freezer zipper-style baggies are not good storage options for dehydrated foods because the zippers leak, and the plastic exchanges air over time.)
Additional Tips for Storing Dehydrated Garden Goods: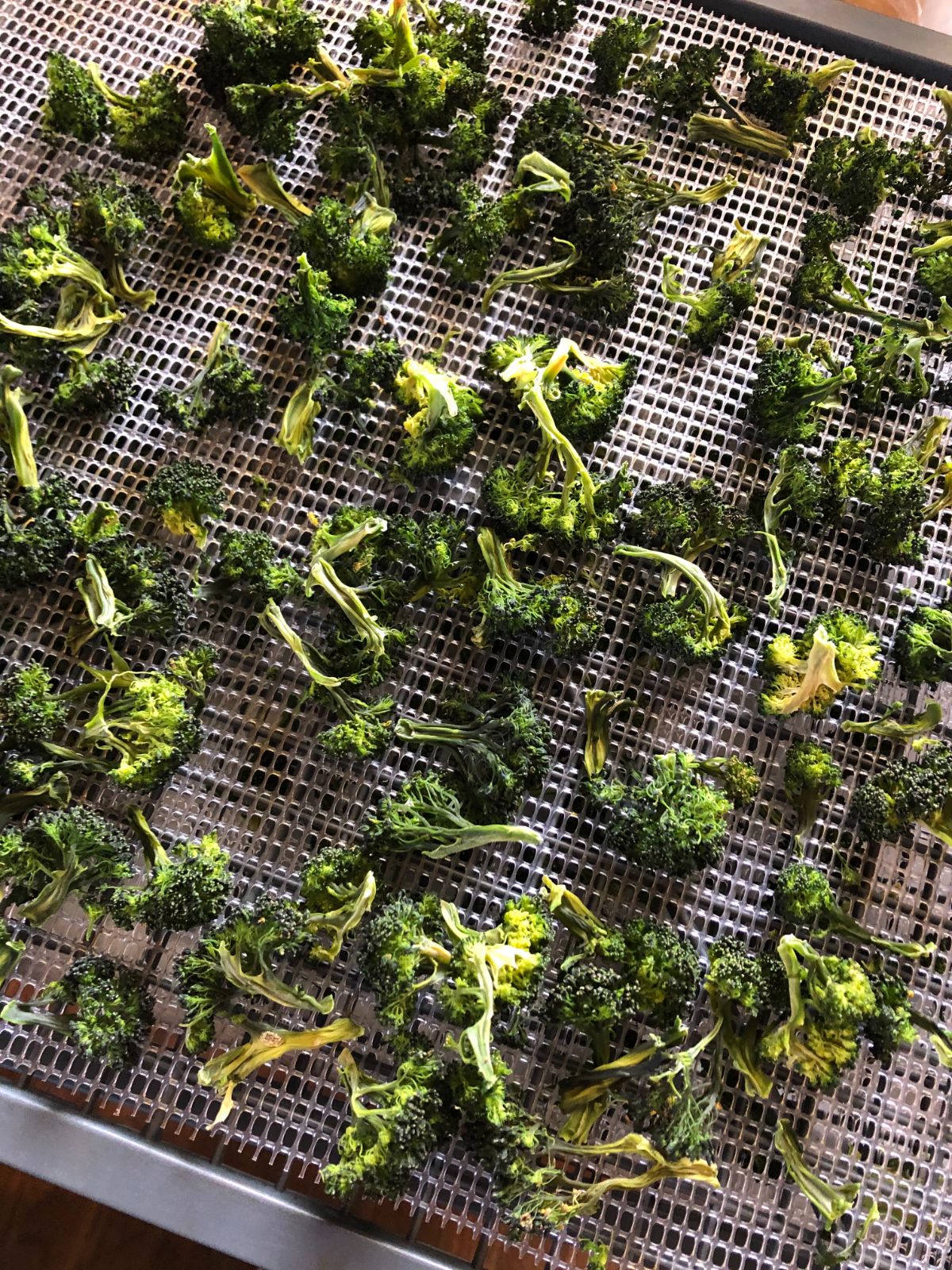 Here are some extra tips that will make your storage even better and make your products last even longer:
Never package dehydrated foods when they're still warm from the dehydrator
Let dried foods come to room temperature before storing
Don't wait too long after drying and cooling to package (or humidity from the air can make things moist again and too moist for dry storage).
Condition your foods before final storage. This is easy to do—it's mostly just letting the product sit and be observed in a jar for a few days.
If any moisture droplets or cloudiness appear in the jar (especially during conditioning, but at any time), spread the dried food out on a tray and return it to the dehydrator to dry for two or three more hours. Re-condition and re-package after cooling.
Match the jar to the batch size to reduce excess air (and potentially moisture) exposure.
If you use a lot of the product and you will still be storing it for some time, put the rest of the food in a smaller jar to reduce air space and exposure.
Keep long-term jars vacuum sealed and keep a smaller working jar sealed finger tight.
Desiccant packs and oxygen absorbers help reduce and manage air and moisture that is introduced when opening and using products.
Dessicants and oxygen absorbers are not a replacement for proper drying. They are not meant to finish a product, just to protect a product that is finished.
Follow a good dehydrating group or two, so you have a place to ask questions quickly when you're unsure or you need advice. Some good suggestions are this Facebook group and this page from Excalibur Dehydrators: on Facebook and Instagram @excaliburdehydrator
Optimal Storage Conditions for Dehydrated Foods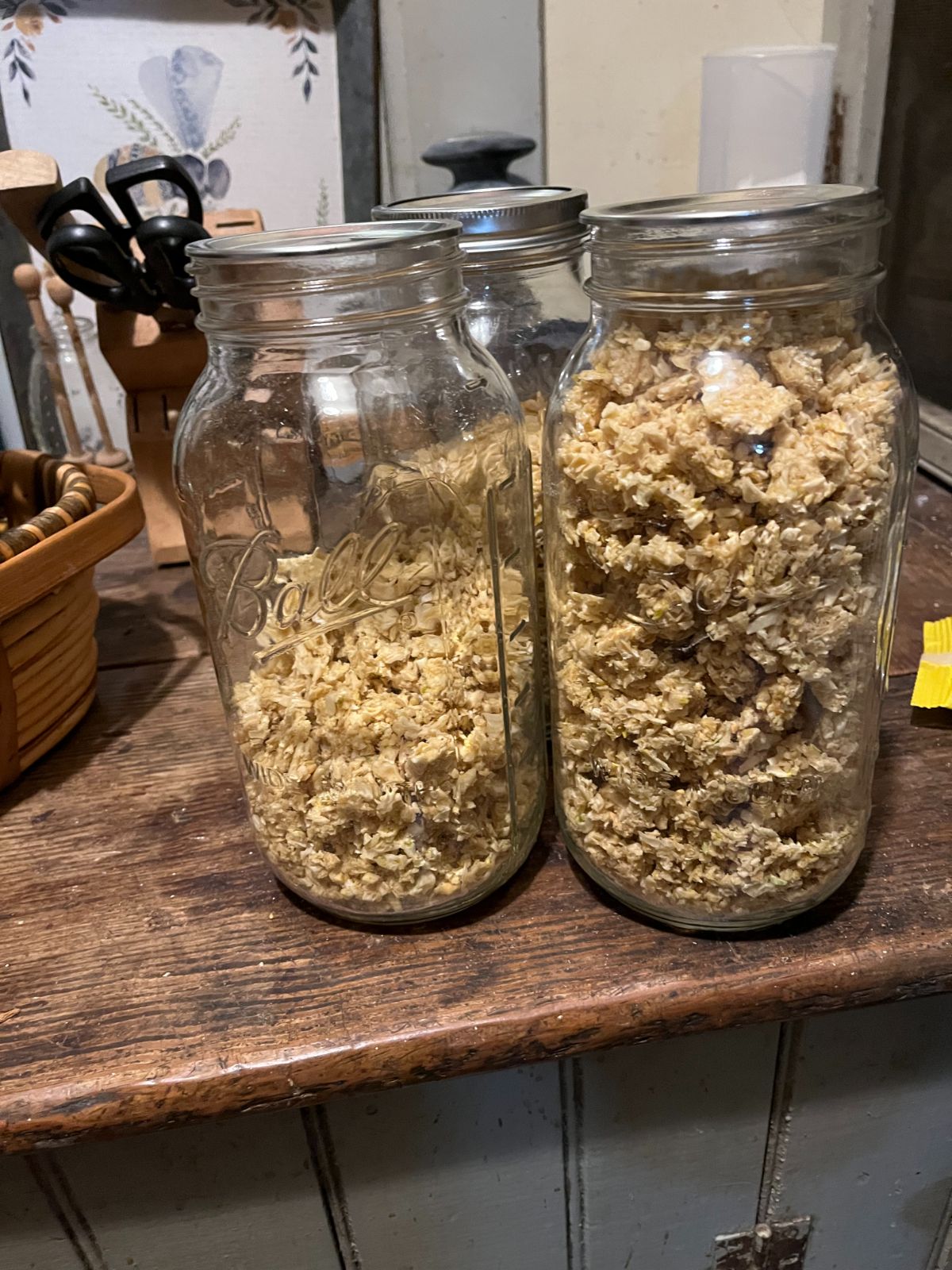 Storing dried foods is easy, but there are a handful of rules you need to follow. These will give you the best storage conditions and the highest quality, longest-lasting dehydrated foods:
Store at a cool, low room temperature, ideally at 60 F (16 C) or below
Storage temperatures can range as high as 70 F (21 C) but try not to go any higher. The higher the storage temperature, the lower the food's quality and the lower the shelf life/longevity will be.
Keep your food in the dark (a dark cabinet with doors is perfect or in a cool pantry, cold room (dry), or on a shelf in a box to keep light out).
Keep food out of direct sunlight and out of direct bright light (both of which cause colors to bleach and can degrade quality, and which can heat containers above cool temperatures).
Store in a dry room with low humidity
Keep away from sources that produce humidity and extra heat (so not near a stove, heating unit, on top of a refrigerator, or near boiling pots, etc.)
Good Storage of Dehydrated Harvests Equals Long Life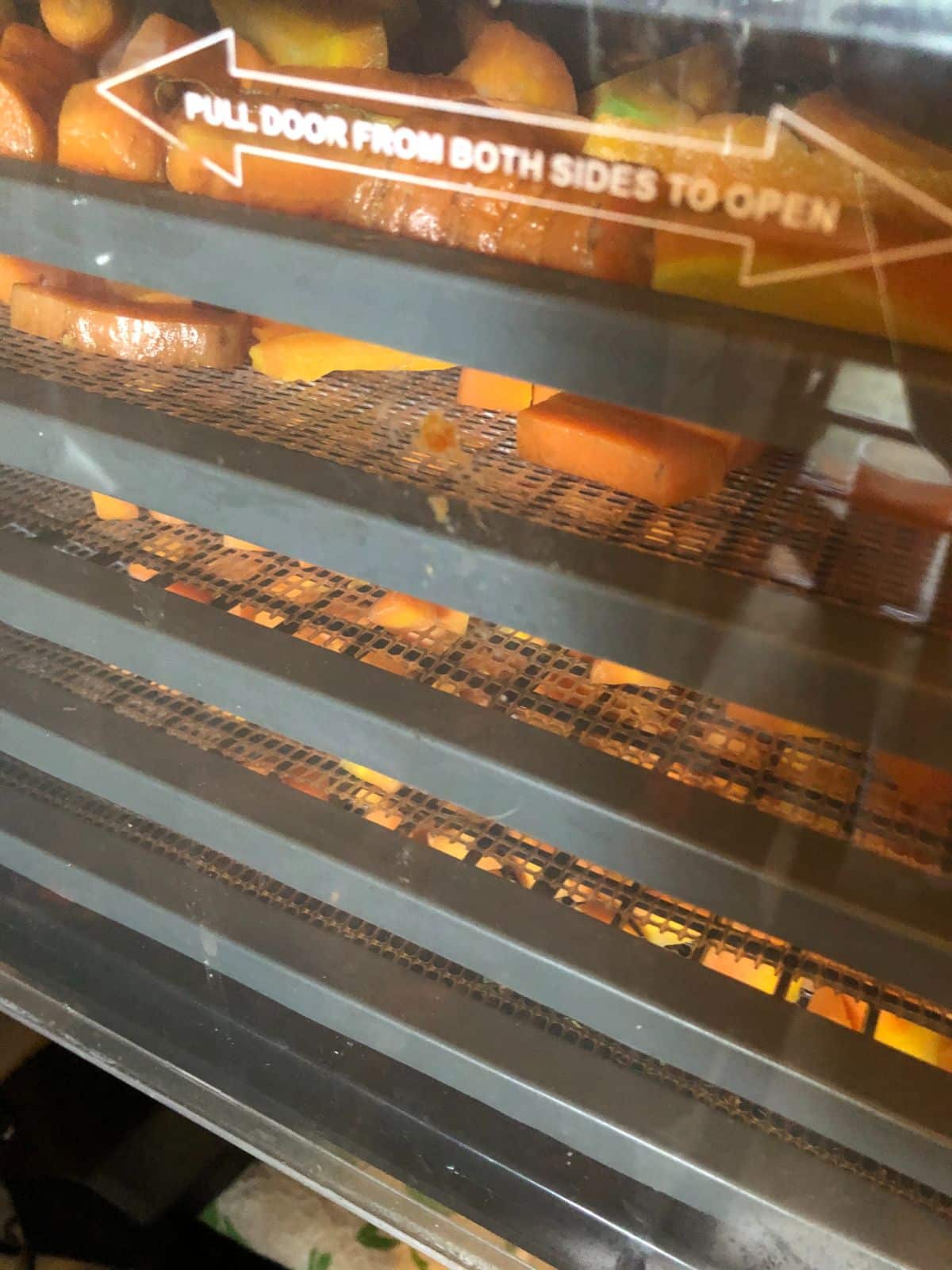 When you store your dehydrated foods right, when you pack them well and give them the right conditions to live in, they will stay good for a very long time.
The expected shelf life of properly dried, properly stored dehydrated foods is a minimum of one year; two is more common, and they may be good for as long as five years. Hands down, dehydrating is the best way to keep your garden harvests the longest, with the highest preserved nutrition, and without degradation. This all depends on good storage, though—and now you know how to do it!