Parsley, sage, rosemary, and thyme are classic herbs to grow. But if you are craving new flavors, there are lots of less commonly grown culinary herbs that you can grow in your own backyard.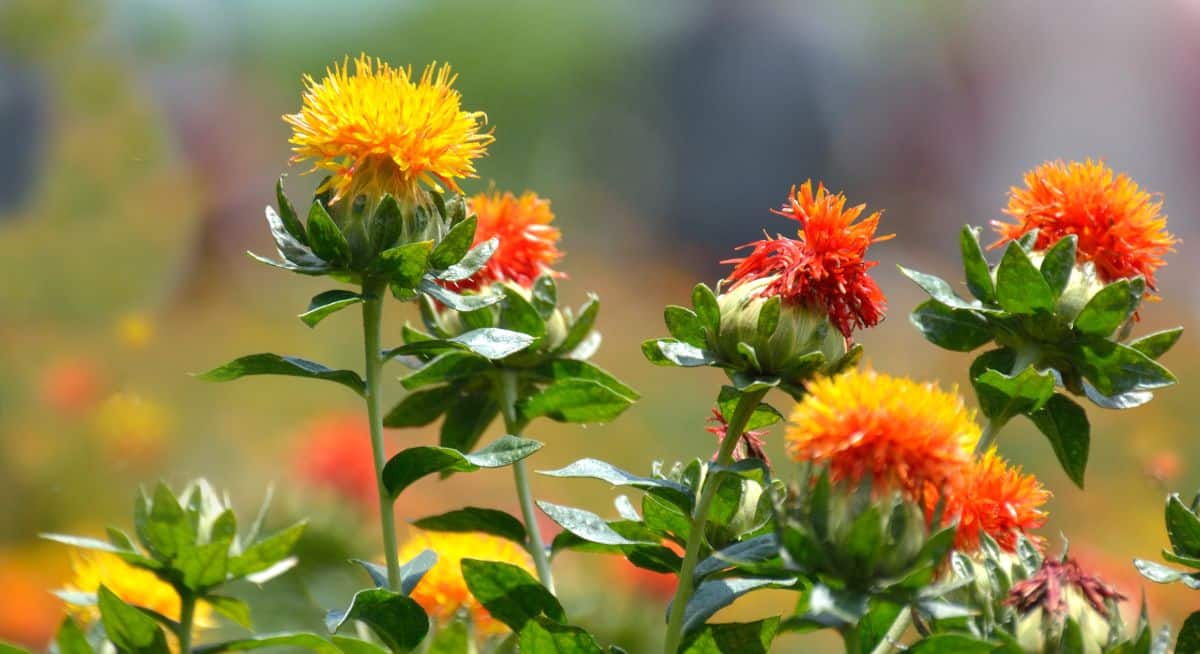 Growing rarer culinary herbs can be an exciting experience as you learn about the needs of new plants. But expanding your herb garden with plants like safflower and horehound will also give you new spices and herbal blends to add to your cooking recipes.
If you like trying out new dishes and flavors from around the world, this guide is for you. In the list below, you'll find some of the top tasty herbs for backyard growers that are favored in traditional cuisines all over the globe. For the best flavorings for curries, sofrito, and more, read on!
Jump to:
28 uncommon culinary herbs you can grow at home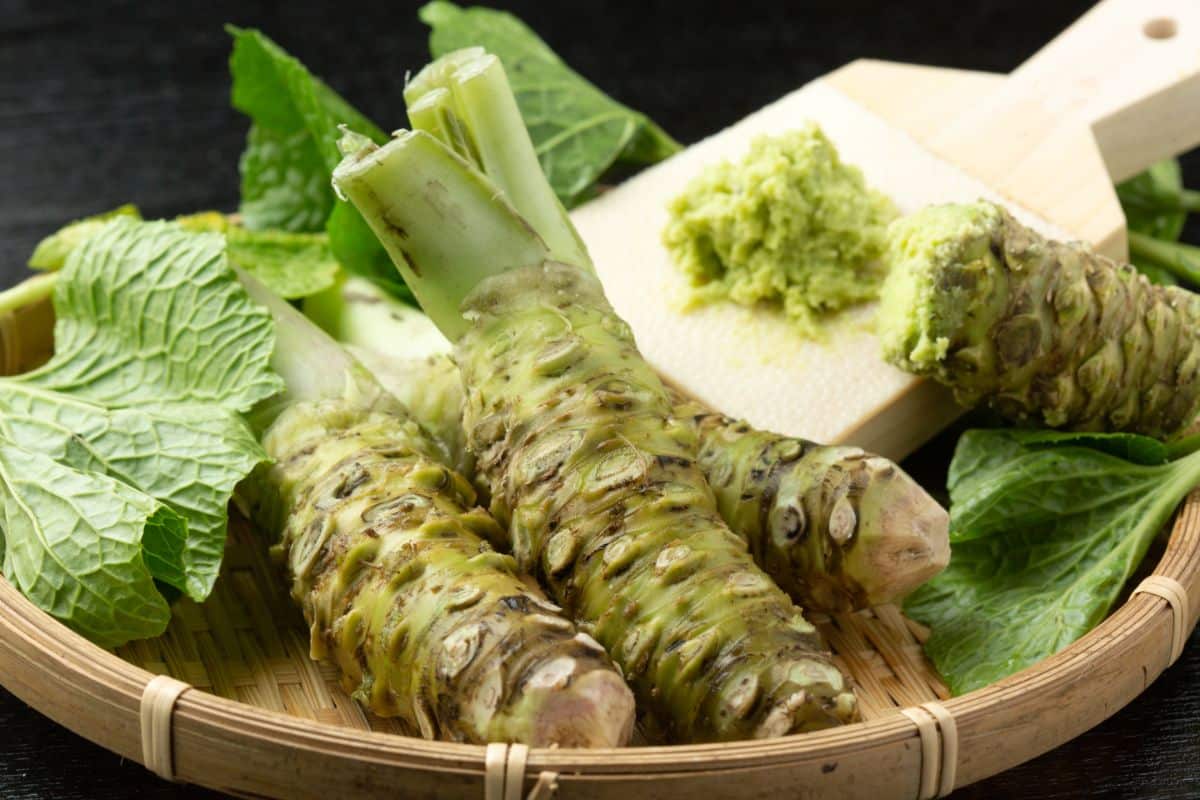 Below are our top picks of culinary herbs that may be less commonly grown but are no less tasty. Many of these herbs are used in the traditional cuisines of various cultures, while other herb varieties are fun twists on classic favorites. From sweet to savory flavorings, we've got all you need right here.
1. Achira (Canna edulis)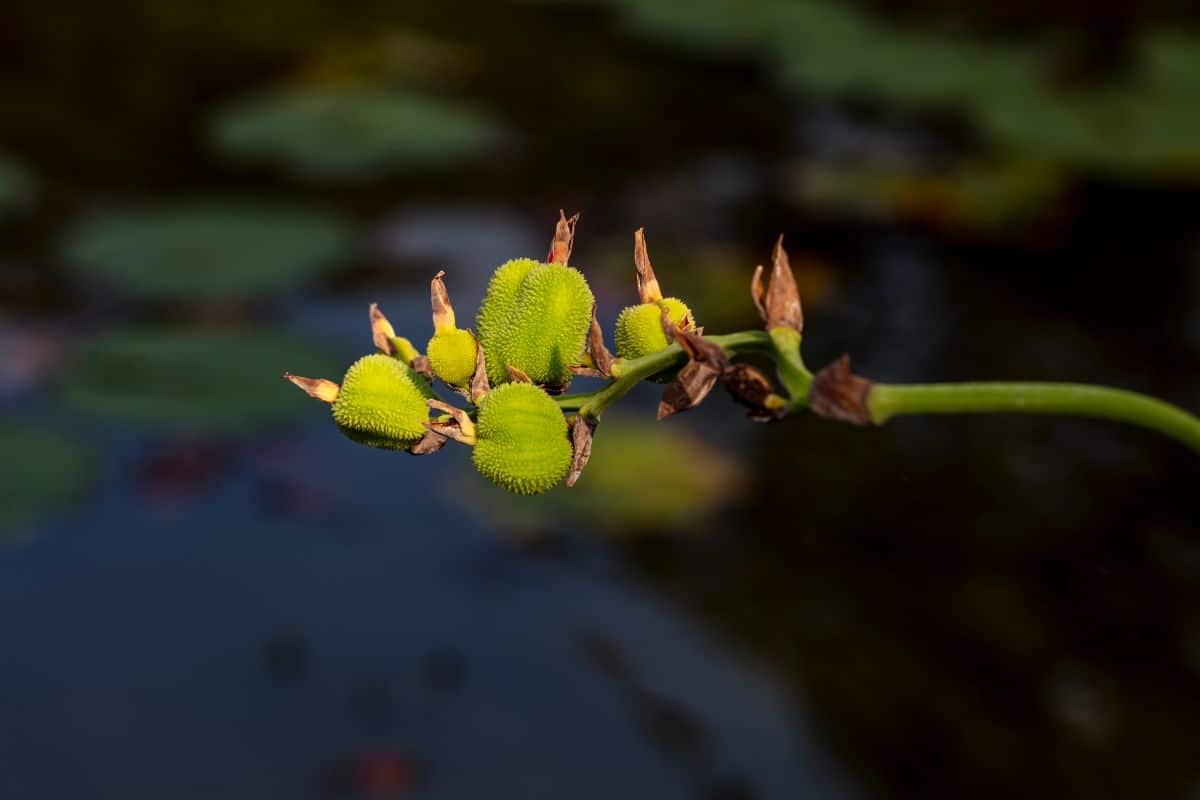 Native to South America and the West Indies, achira is a broadleaf perennial plant that is very similar in look and flavor to arrowroot. Rhizomes and young seedlings are edible, are a good source of starch, and have a mild taste. These plants are also an excellent source of potassium and protein.
Growing up to 5' high, achira plants prefer full sun and moist soil. They can also tolerate clay soils but benefit from mulching in winter in colder spots. To improve germination rates, try scarifying and soaking seeds for 24 hours prior to planting.
2. Thai sweet basil (Ocimum basilicum)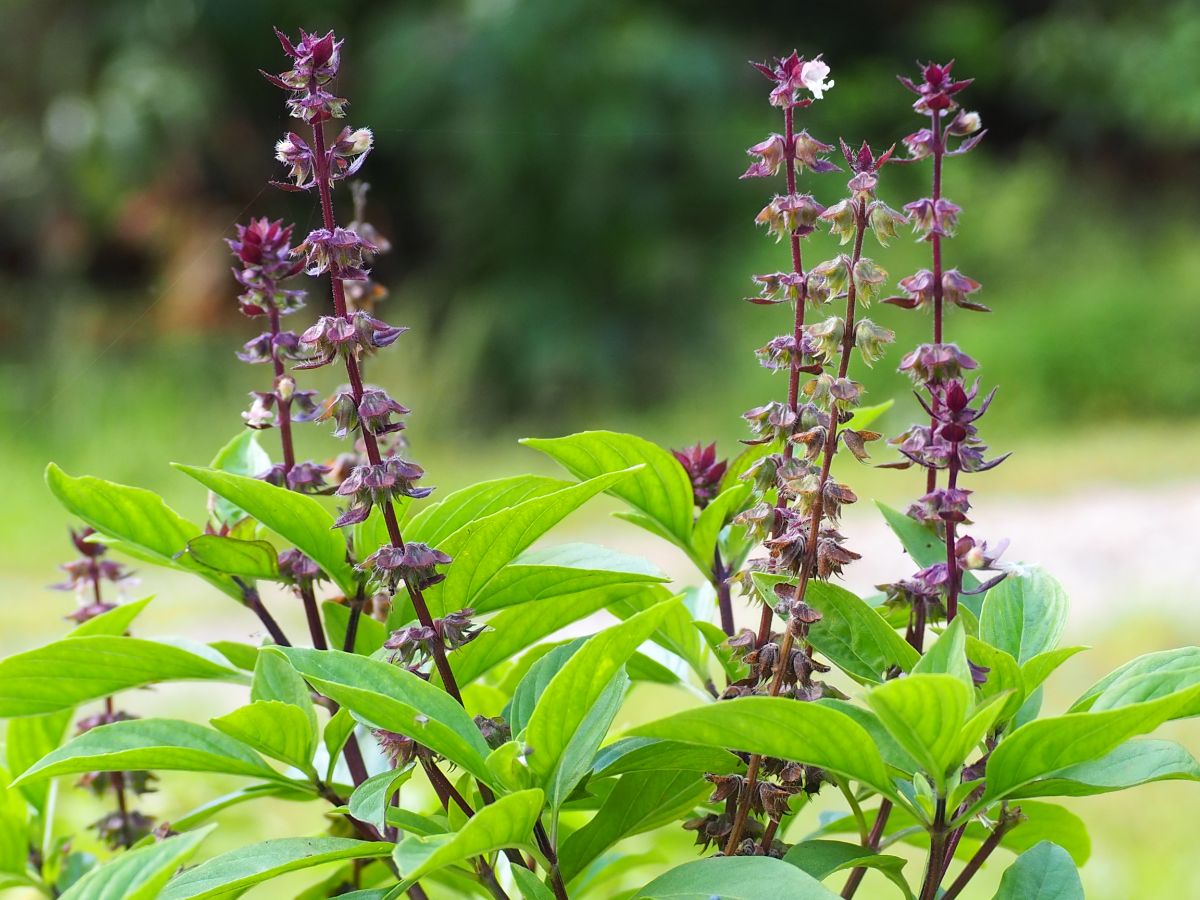 Traditional Genovese basil is one of the most flavorful and popular culinary herbs around and is prized in homemade pesto and a variety of Italian recipes. However, if you're looking for something a bit different, Thai basil can be a fun basil variety to grow.
This easy-going plant has similar growing requirements to traditional Italian basil, although it looks quite different and has purple stems and more sharply pointed leaves. Thai basil and Genovese basil have similar minty qualities, but Thai basil has more of a licorice flavor to it. Thai basil is a must-have if you love eating pho or homemade curries.
3. Epazote (Dysphania ambrosioides)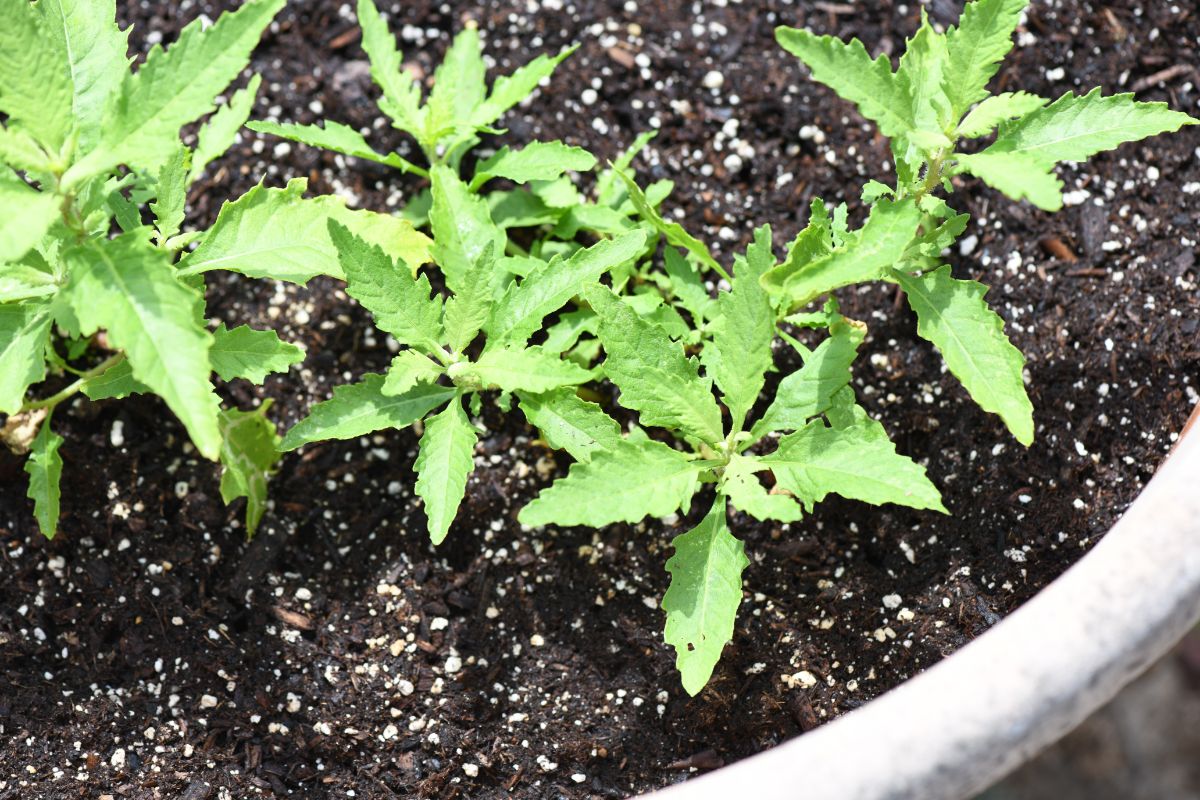 Also known as Jesuit's tea or wormseed, epazote is an aromatic herb that is native to Mexico and the American southwest. Commonly dried and mixed into bean dishes, this versatile plant has also been used in herbal tea brews and has even found its way into Indian cuisine. The flavor of this plant has acidic and lemony qualities with hints of pine and oregano.
In the garden, epazote is a low-maintenance plant and grows easily in a range of garden soils. However, it does prefer full sun and drier planting locations.
4. Borage (Borago officinalis)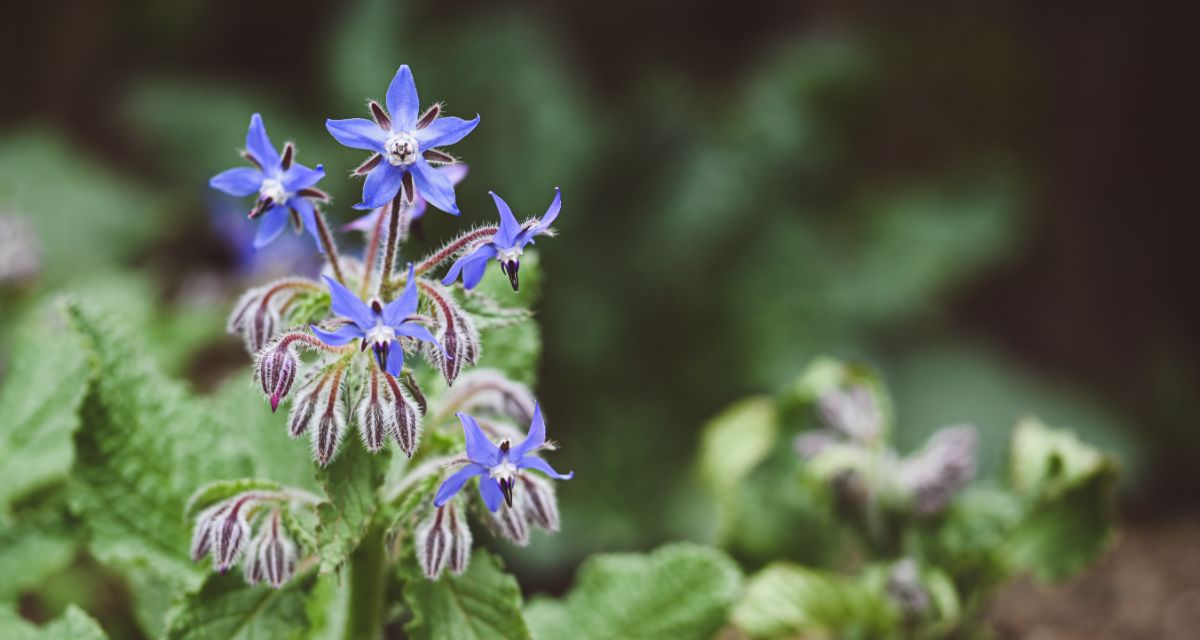 Borage is a very useful plant, and many gardeners choose to grow it for a number of reasons. Borage is one of the best plants you can sow for organic pest control, as it naturally repels tomato hornworms and cabbage loopers. For this reason, many gardeners choose to interplant it among tomatoes or brassica plants.
From summer to fall, borage produces pretty, periwinkle blue, star-shaped flowers that make very pretty salad toppers. The slightly furry leaves are also prized for their refreshing, cucumber-like flavor, and they make a wonderful addition to fresh garden salads.
Borage is a fast grower and sprouts readily from seeds when directly sown outdoors in spring.
5. White horehound (Marrubium vulgare)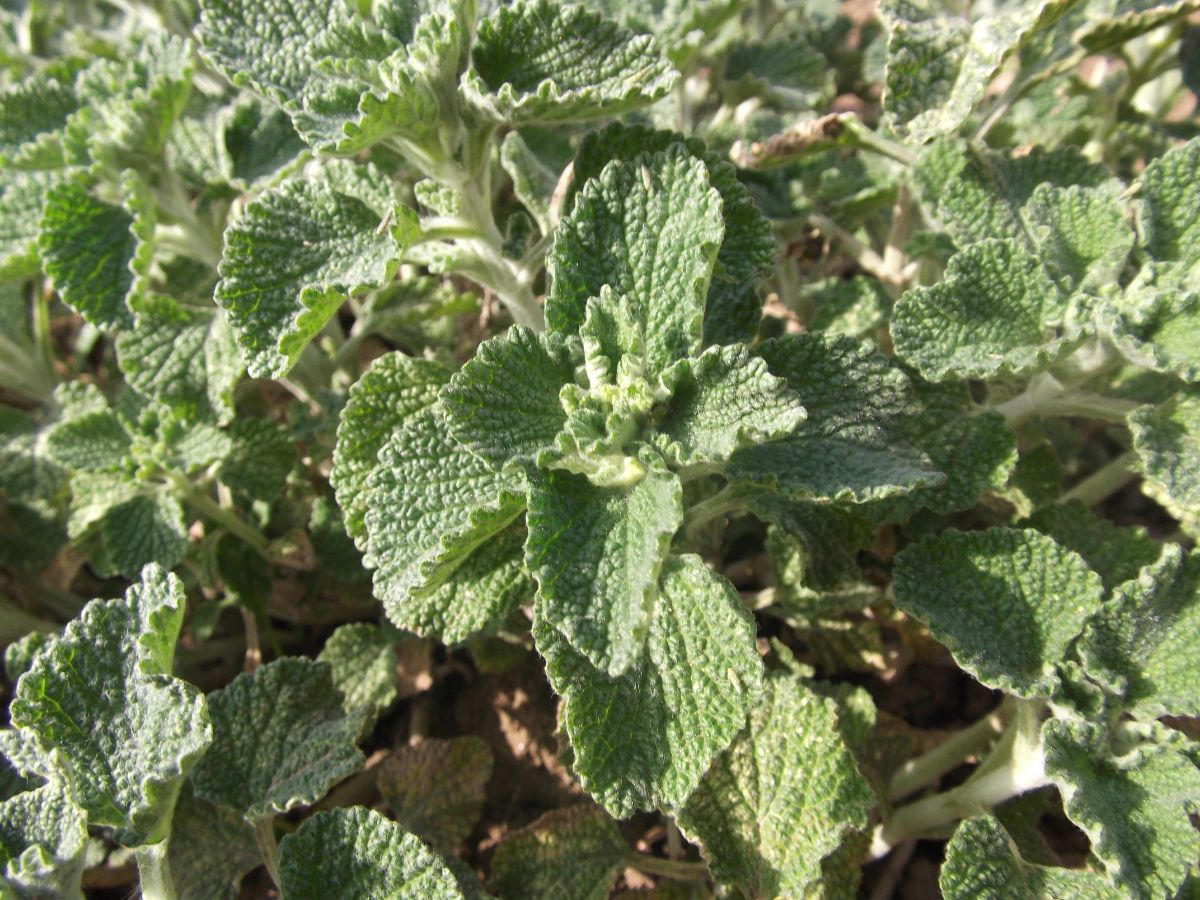 A must-have plant if you like making homemade candies, horehound has a slightly bitter flavor and has been used for generations to make herbal teas. As a member of the mint family, it can grow quite rapidly and produces silvery foliage that reaches up to 18" in height. Horehound will also bloom small white flowers from June through September.
Like other mint plants, horehound can spread via runners, so it's a good idea to contain this plant in pots or raised beds to keep it from taking over.
6. Anise hyssop (Agastache foeniculum)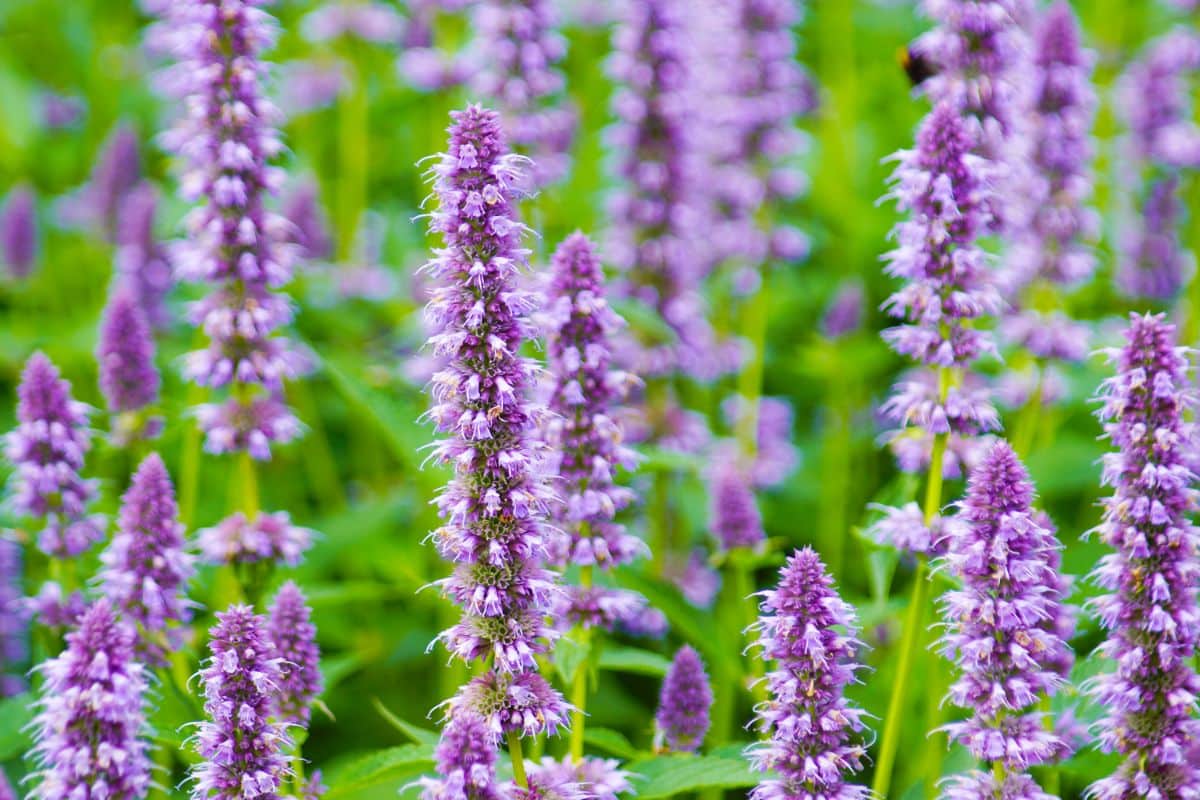 Native to Canada and parts of the United States, anise hyssop is a flavorful herb with hints of licorice. Often used to brew teas, anise hyssop can also be chopped up and added to fresh garden salads or folded into sweet baked goods. Friends won't know what the intriguing flavor is, but they'll love it!
Anise hyssop is also a top pollinator plant and is ideal for attracting bees, butterflies, and other beneficial insects to your garden. A very attractive plant, anise hyssop blooms tall, columnar purple flowers from mid-summer to fall. Plants are also very cold-hardy and can grow well down to zone 3.
7. Caraway (Carum carvi)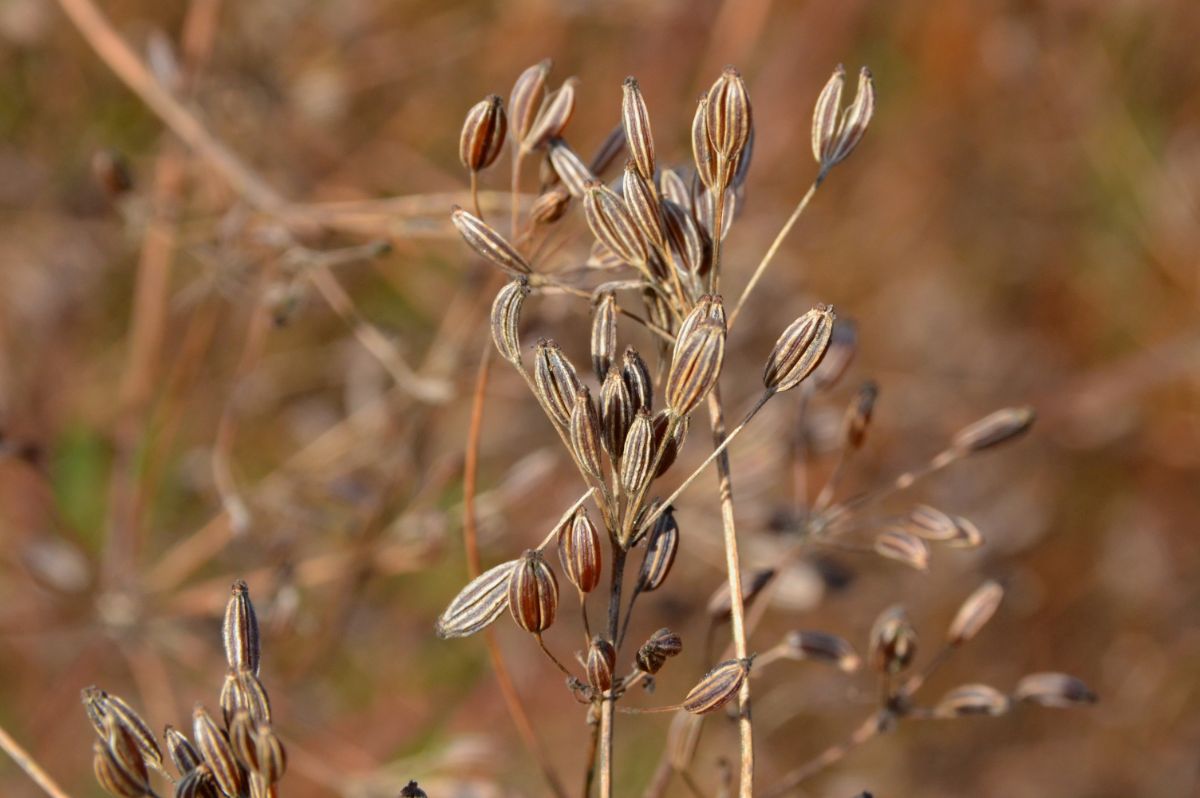 Often used in baked goods and pickling, caraway is grown for its crunchy seeds, which have notes of citrus and anise. A member of the carrot family, caraway are biennial plants that produce foamy, white flowers in the summer of their second year. After flowers fade, seeds develop, which should be harvested just before they turn a deep brown and then dried fully indoors.
To grow caraway, sow seeds in full sun and moist, rich soil. Plants can be kept in pots, but they grow well in in-ground garden beds too.
8. Bergamot (Monarda fistulosa)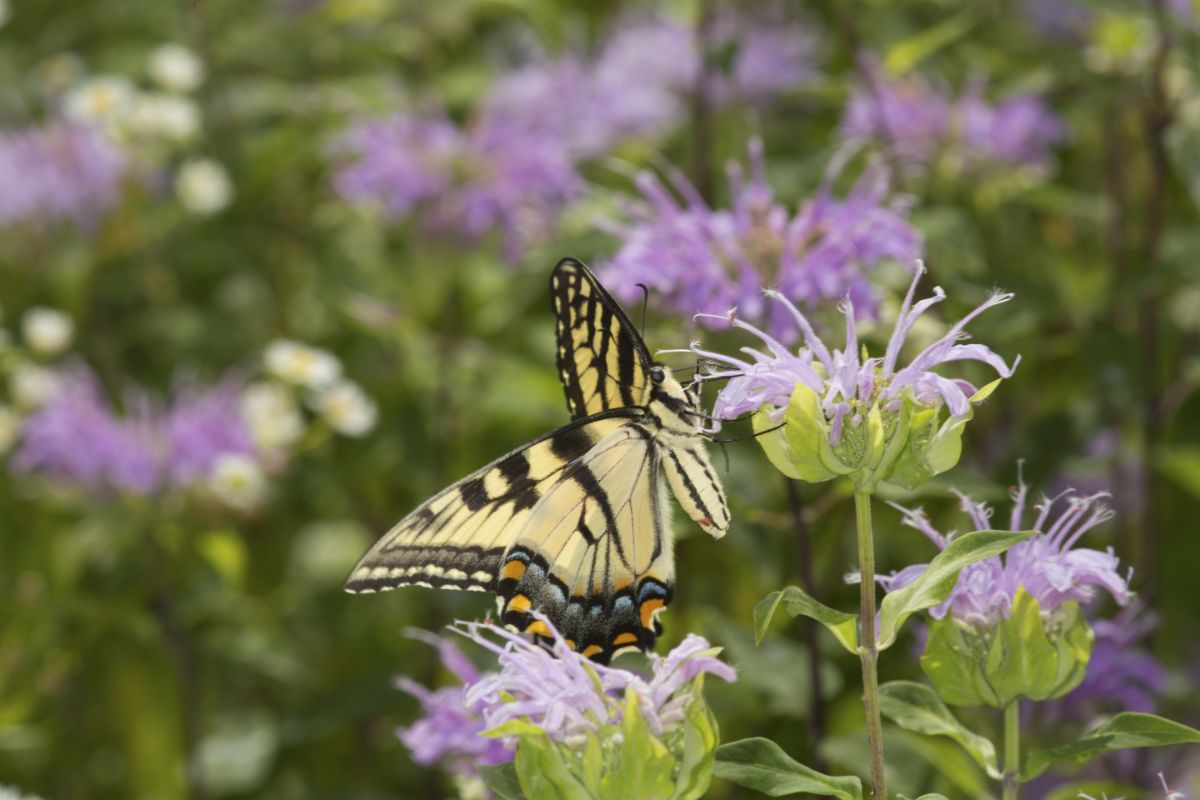 Also known as bee balm, bergamot is a top pollinator plant that produces showy sprays of purple flowers in summer. Highly attractive to butterflies and bees, this aromatic plant makes a wonderful tea and can be baked or steeped into a variety of desserts. The flavor is minty and herbal; however, this plant should not be confused with bergamot oranges, which are the signature ingredient in Earl Grey tea.
A fast grower, bergamot can grow between 2 and 4' tall, and it will spread rapidly too. If you don't want your bergamot to take over, try planting it in pots or raised beds.
9. Pineapple sage (Salvia elegans)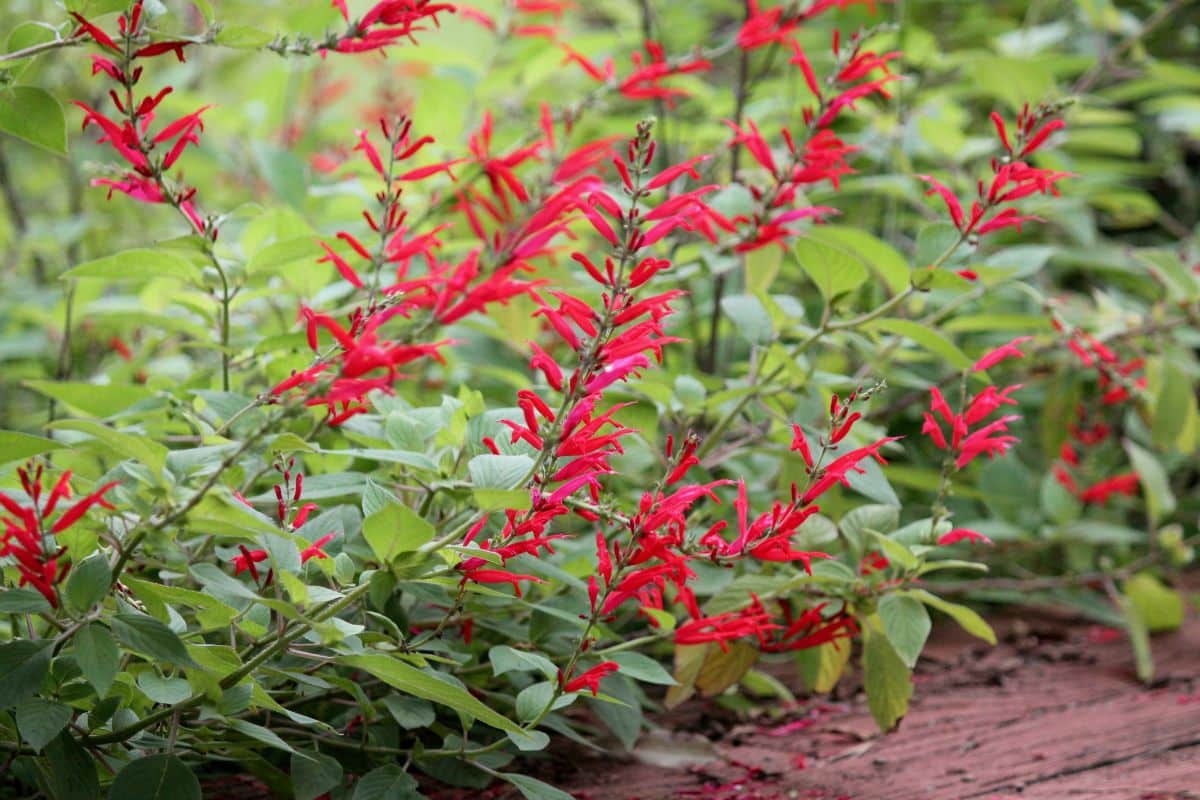 While common sage is one of the most popular cooking herbs around, if you're looking for something a bit different, there are other sage varieties to try, such as purple and variegated sage. However, if you're looking for something very unique, pineapple sage is an excellent choice and is favored for the pineapple scent and flavor that are released when leaves are crushed.
Another exceptional pollinator plant, pineapple sage, flowers late in the season. Long and tubular blooms are showy and highly attractive to hummingbirds thanks to their bright red color. Like other sage varieties, pineapple sage is a perennial plant that will grow woodier as it ages.
While pineapple sage can be grown from seeds, it is often available at garden centers too. Growing plants from nursery start is usually easier, especially for first-time growers.
10. Safflower (Carthamus tinctorius)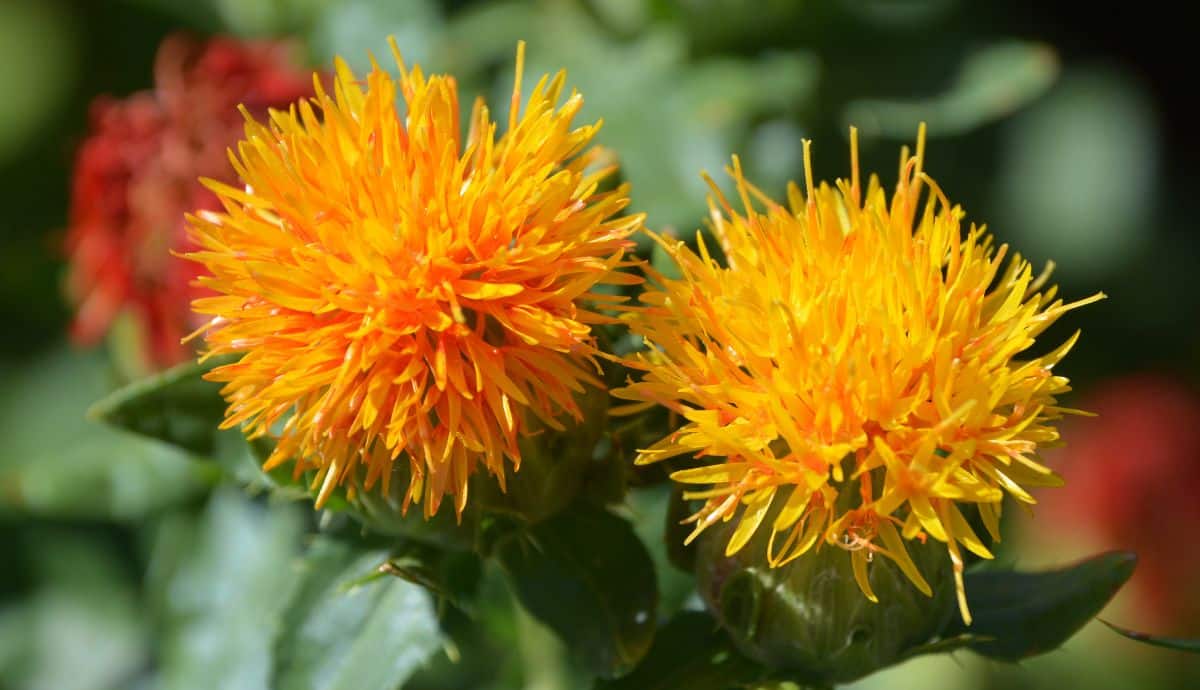 Sometimes called "poor man's saffron," safflower has been used as a saffron substitute for ages and is well known for being easy to grow. The bright orange petals are harvested and dried and then can be used in any recipe that calls for saffron. Safflower has also been used as a natural dye plant to produce yellow and red hues.
In the garden, safflower has slightly prickly stems that can function as a natural pest deterrent when planted as a border plant. Safflower is also very attractive to bees and other pollinators.
11. Sorrel (Rumex spp.)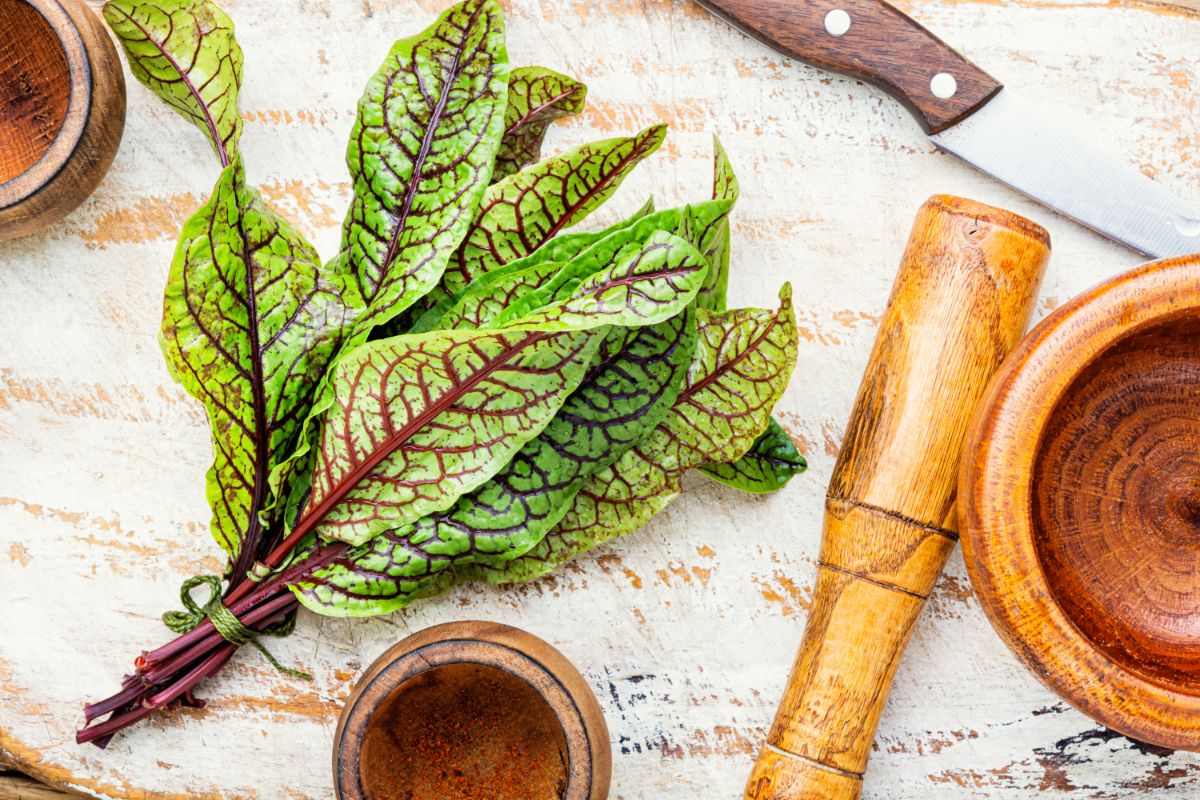 Sorrel can be used as a green in garden salads or as a garnishing herb. This tasty plant has bright, lemony flavored leaves and is also more cold-hardy than other greens, so it is commonly grown in early spring gardens. For a truly spectacular display, try growing red-veined sorrel – it makes a wonderful pesto too!
Sorrel is an easygoing plant and will come back year after year with little fuss. Just provide this plant with full sun to part shade and give it consistent moisture to keep those tart leaves coming back.
12. Saffron (Crocus sativus)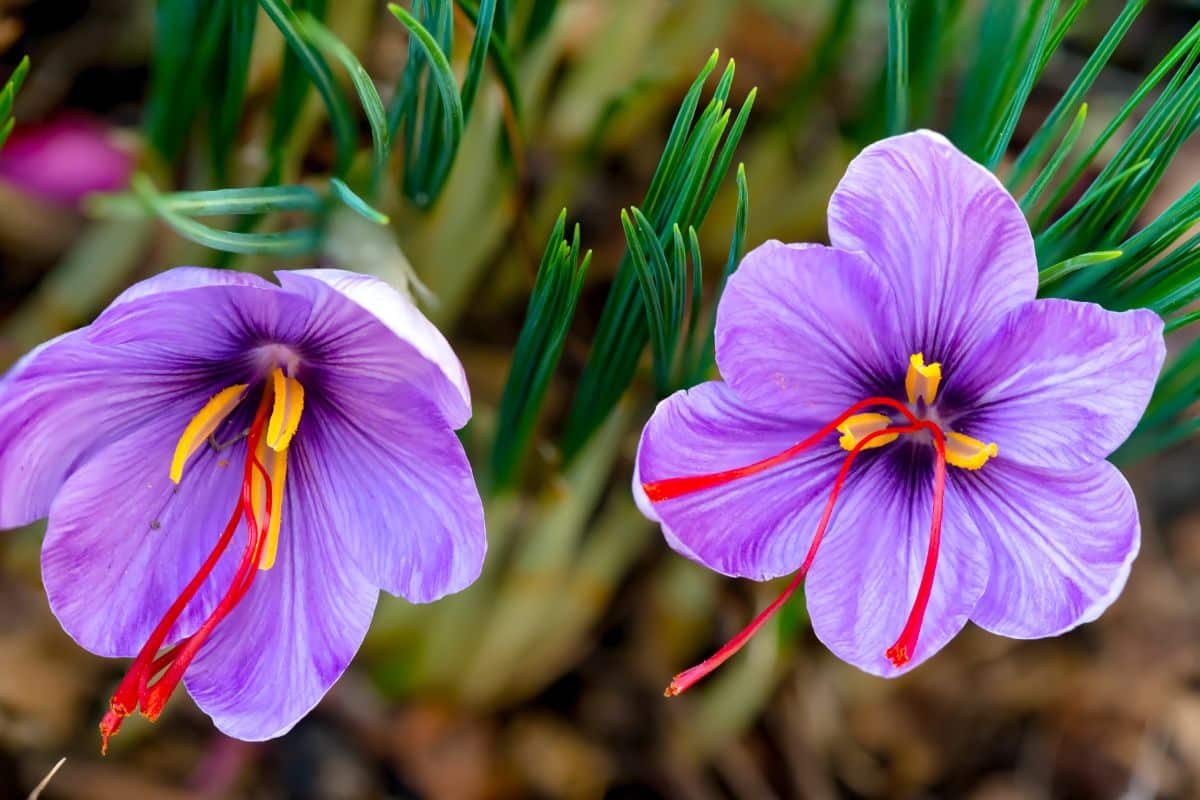 One of the most highly valued spices in the world, saffron can be pretty pricey at the grocery store. But if you want to save on your grocery bill, this delicious spice can be grown in your own backyard.
Saffron actually comes from the dried stamens of the saffron crocus, which is planted as a bulb. Saffron crocuses bloom in autumn and can be planted in dedicated saffron beds or interplanted throughout your lawn. You will need to plant about 50 saffron crocus bulbs to produce one teaspoon of saffron, so plan accordingly.
13. Culantro (Eryngium foetidum)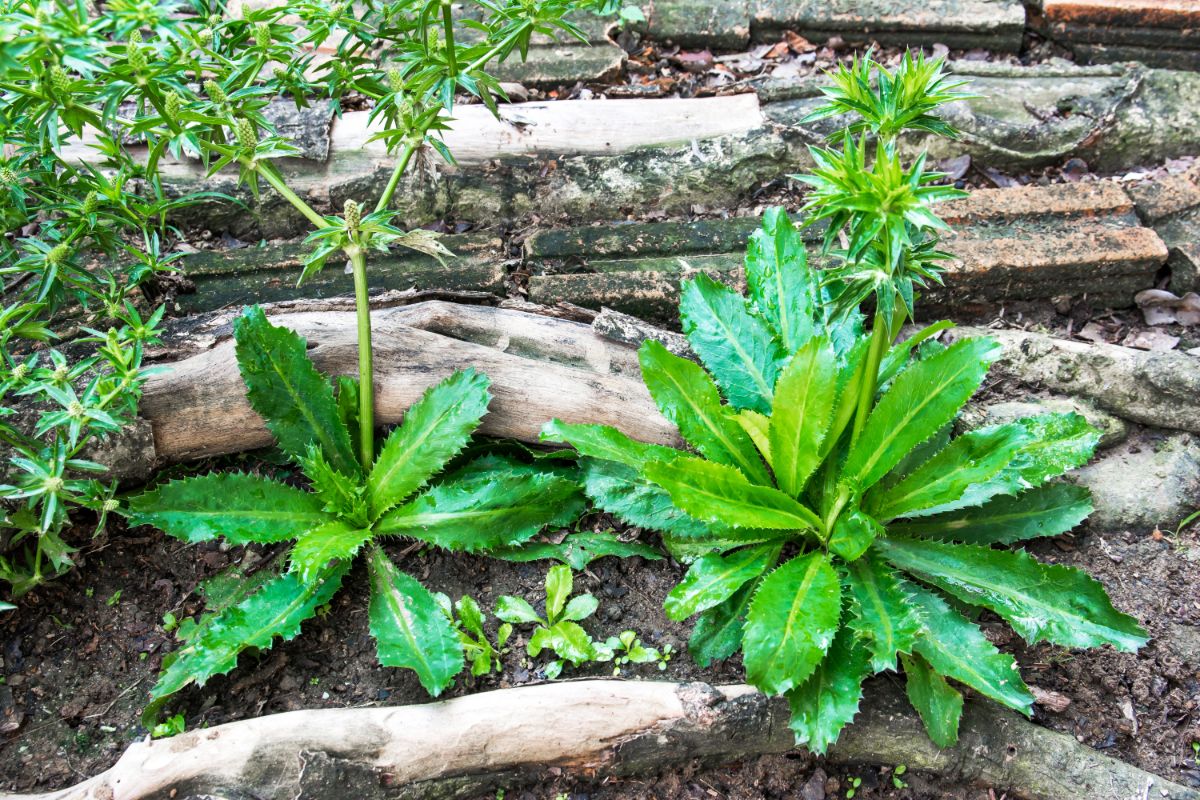 Also known as Ngo Gai or Mexican coriander, culantro tastes a lot like cilantro; however, they are entirely different plants. Culantro has a stronger cilantro flavor and is an important ingredient in sofrito, as well as a number of Vietnamese, Thai, and Indian dishes. Leaves can also be dried and used as a flavoring for soups, stews, and chutneys.
Like standard cilantro, culantro is a cool-weather herb and tends to bolt when temperatures rise. To prevent this, you can try succession planting your seeds. Alternatively, plant your culantro in a partly shaded section of your garden and keep it well-watered throughout the growing season.
14. Fenugreek (Trigonella foenum-graecum)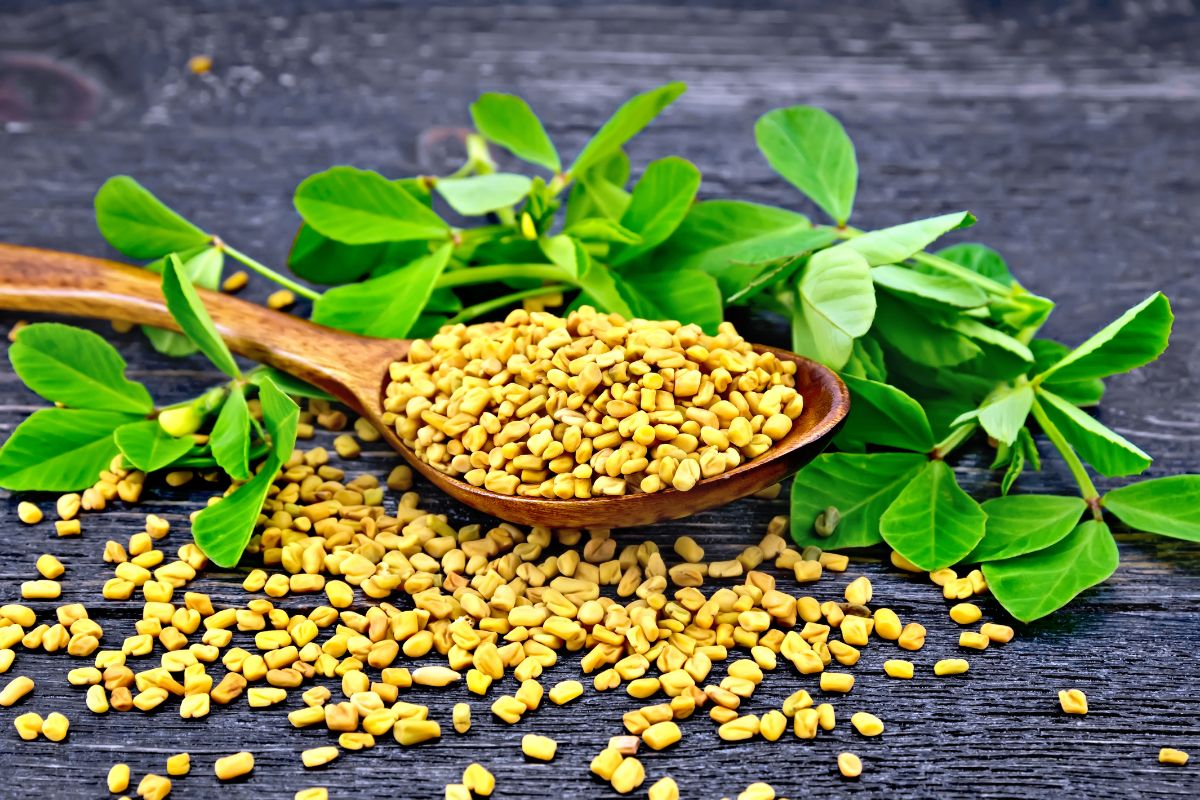 Also known as methi, fenugreek is a versatile plant that can be used as both a vegetable and a spice. A staple in Indian cuisine, fenugreek has aromatic foliage and edible seeds that have an herbal and slightly bitter flavor. Excellent in curries and other dishes, fenugreek can be mixed into spice blends or grown as a microgreen too.
Once cultivated as incense in ancient Egypt, fenugreek seeds can be planted through late spring and summer. Soaking seeds for 12 to 24 hours prior to sowing can boost germination rates.
15. Lime basil (Ocimum x africanum)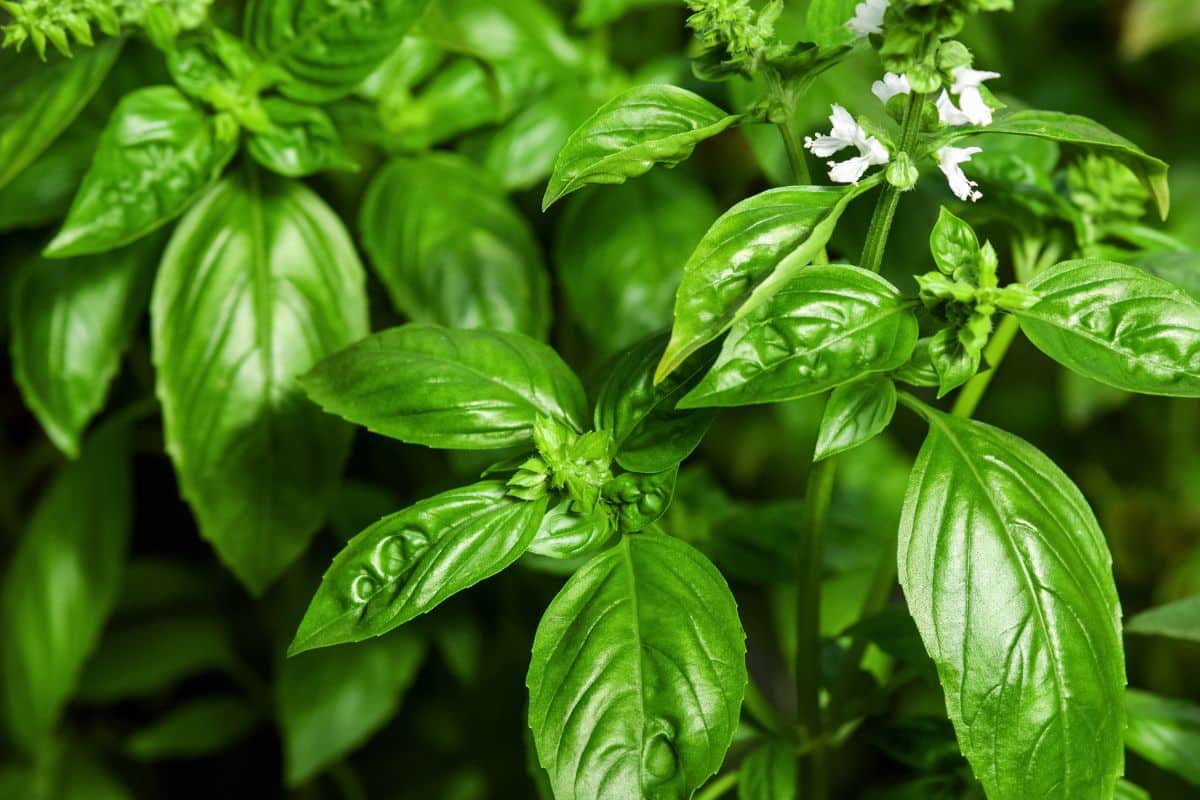 Genovese and Thai basil may be better known, but there are actually a number of different types of fun basil flavors that can be used to create delicious pestos, curries, zesty cocktails, and lots more. Lime basil is one popular choice that is particularly well suited for cocktail making, including strawberry mojitos. Other basils to try include lemon basil, licorice basil, and cinnamon basil.
Like standard Italian basil, lime and other unique basil flavors can be grown in your garden beds or in pots. Just provide them with plenty of full suns and regular watering. As too much bright light may cause leaf burn, you may want to consider placing your basil plants in an area of your garden that receives some partial shade in the afternoon.
16. Garlic chives (Allium tuberosum)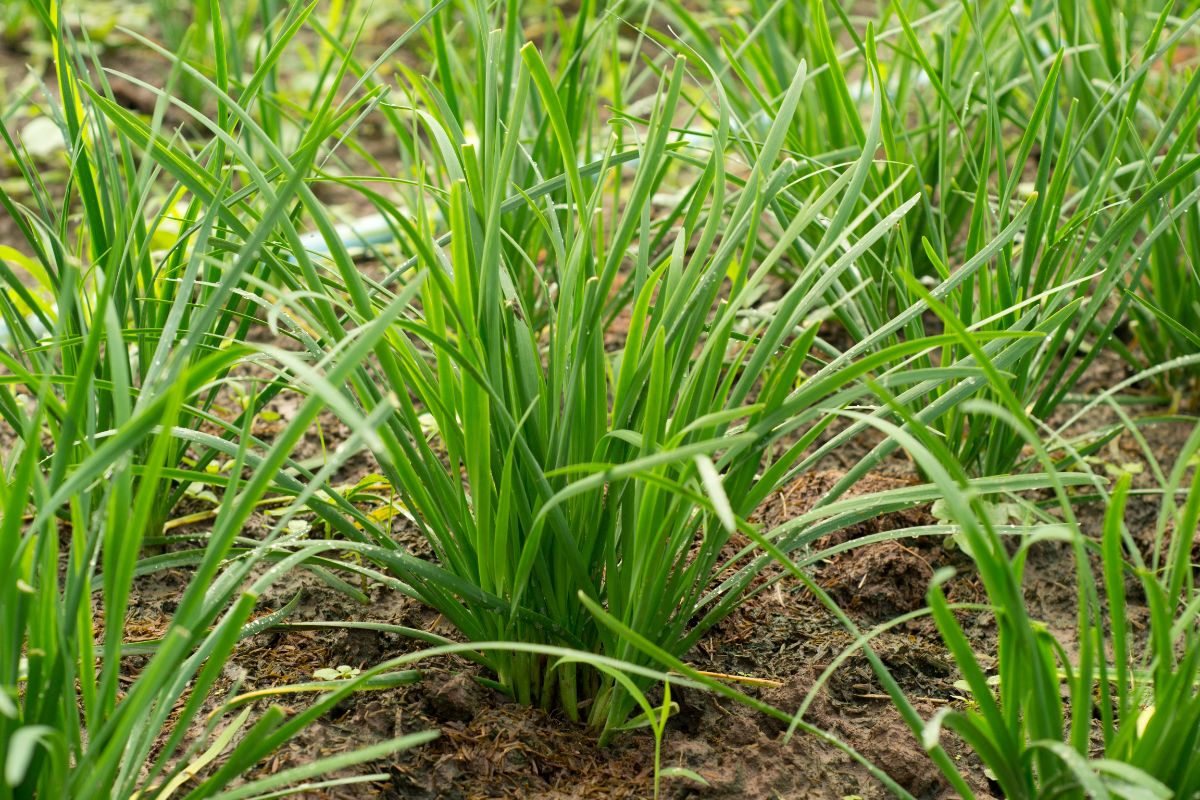 If you love chives and garlic, there's good news: you can have the best of both worlds with garlic chives! These flavorful plants grow in mounds, just like standard chives; however, they have a stronger garlic flavor that really packs a punch. Perfect for pestos and stir-fries!
Just like common chives, garlic chives are perennial plants and a quite cold hardy. Plants are able to grow in pots or garden beds, while garlic chive flowers can be used as salad toppers too.
17. Bear's garlic (Allium ursinum)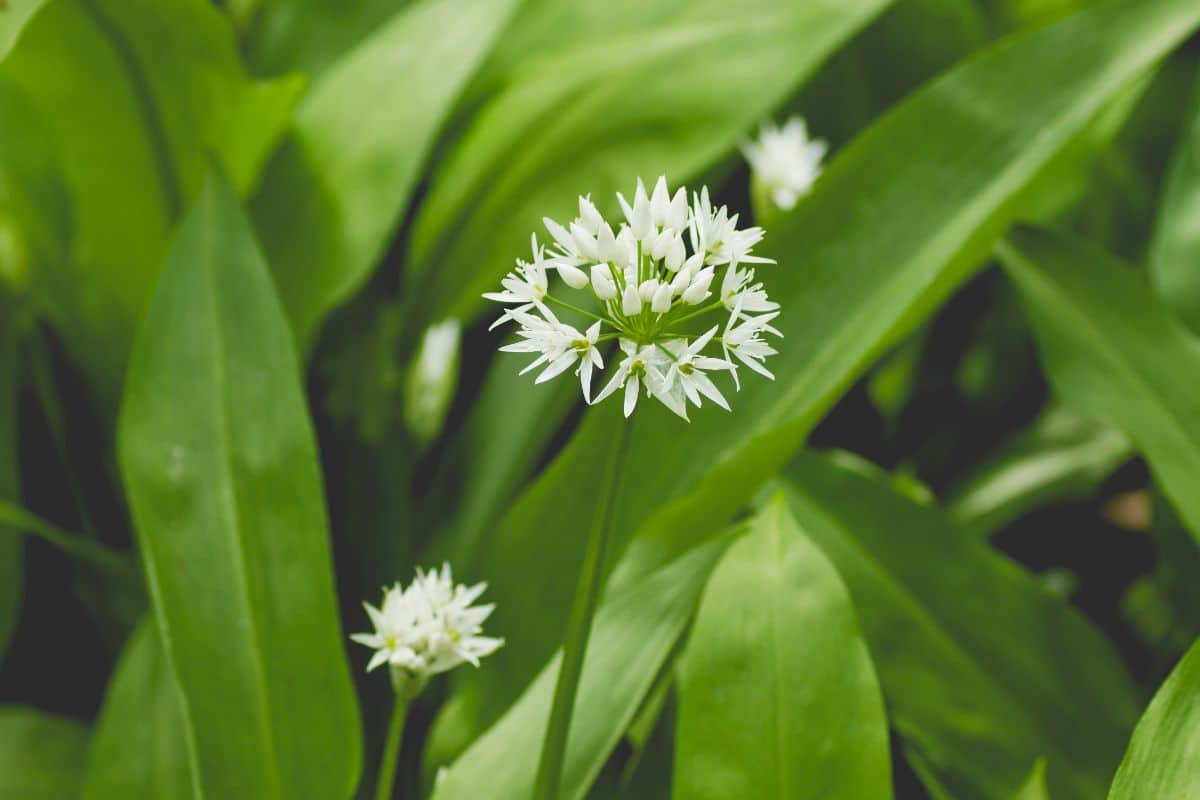 A European variety of ramps, bear's garlic is native to central and western Europe. This bulb-forming perennial is naturally found in wooded areas. In the garden, it should be provided with partial shade and moist conditions for optimal growth.
Bursting with a rich, garlicky flavor, bear's garlic can be used as a vegetable or a spice. Bear's garlic is hard to beat when braised and served with game meat or chopped and mixed into stews. But, if you want to preserve this plant for longer, dry the leaves thoroughly and then sprinkle the crushed leaves on top of any savory dish to liven it up.
18. Lovage (Levisticum officinale)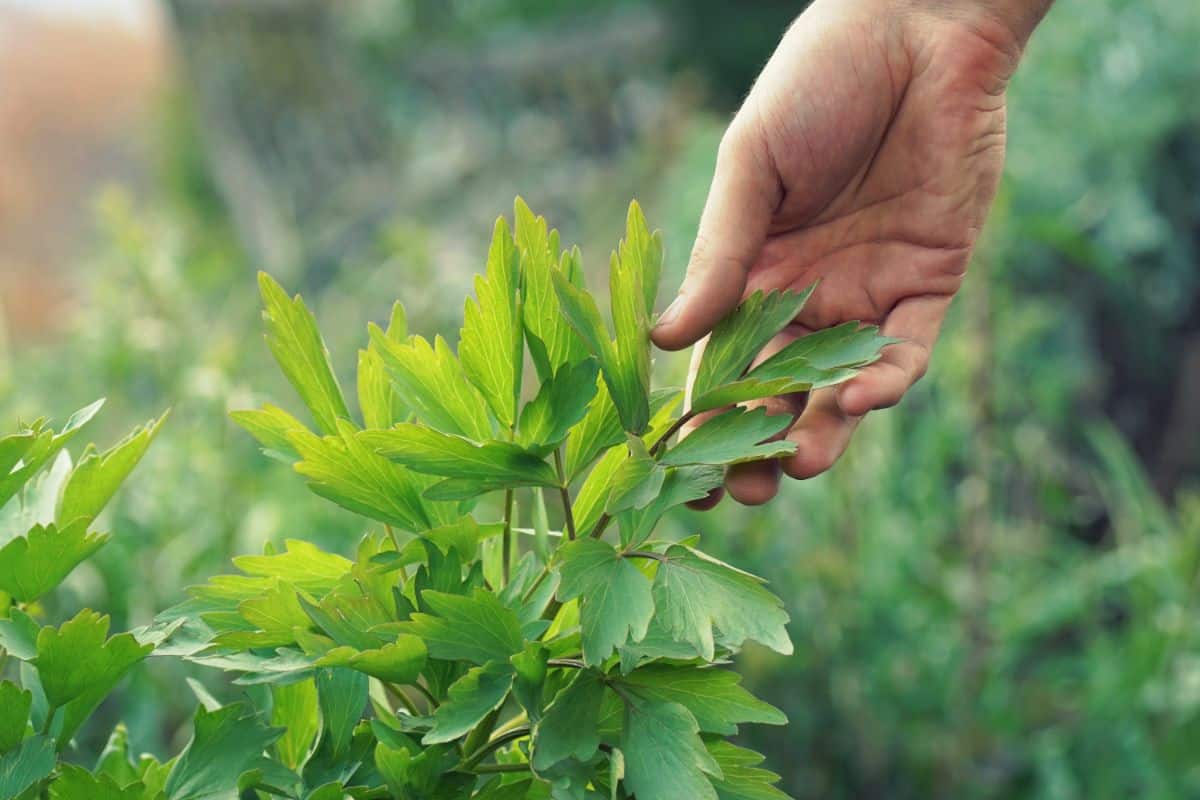 Many gardeners struggle to grow celery, which can be difficult to manage due to its watering needs and long growing season. Lovage is a flavorful herb that tastes a lot like celery; however, it tends to be easier to grow. A relative of carrots, lovage leaves, and stems can be chopped and eaten raw, or they can be dried and ground into seasoning blends, such as lovage salt – a creative spin on celery salt.
Native to Europe, lovage is cold hardy, and grows as a perennial in many areas. Just keep in mind this plant can reach up to 7' tall, so make sure you give it plenty of space in your garden. Keeping lovage well-watered can also improve flavor and ward off any bitterness.
19. Sweet cicely (Myrrhis odorata)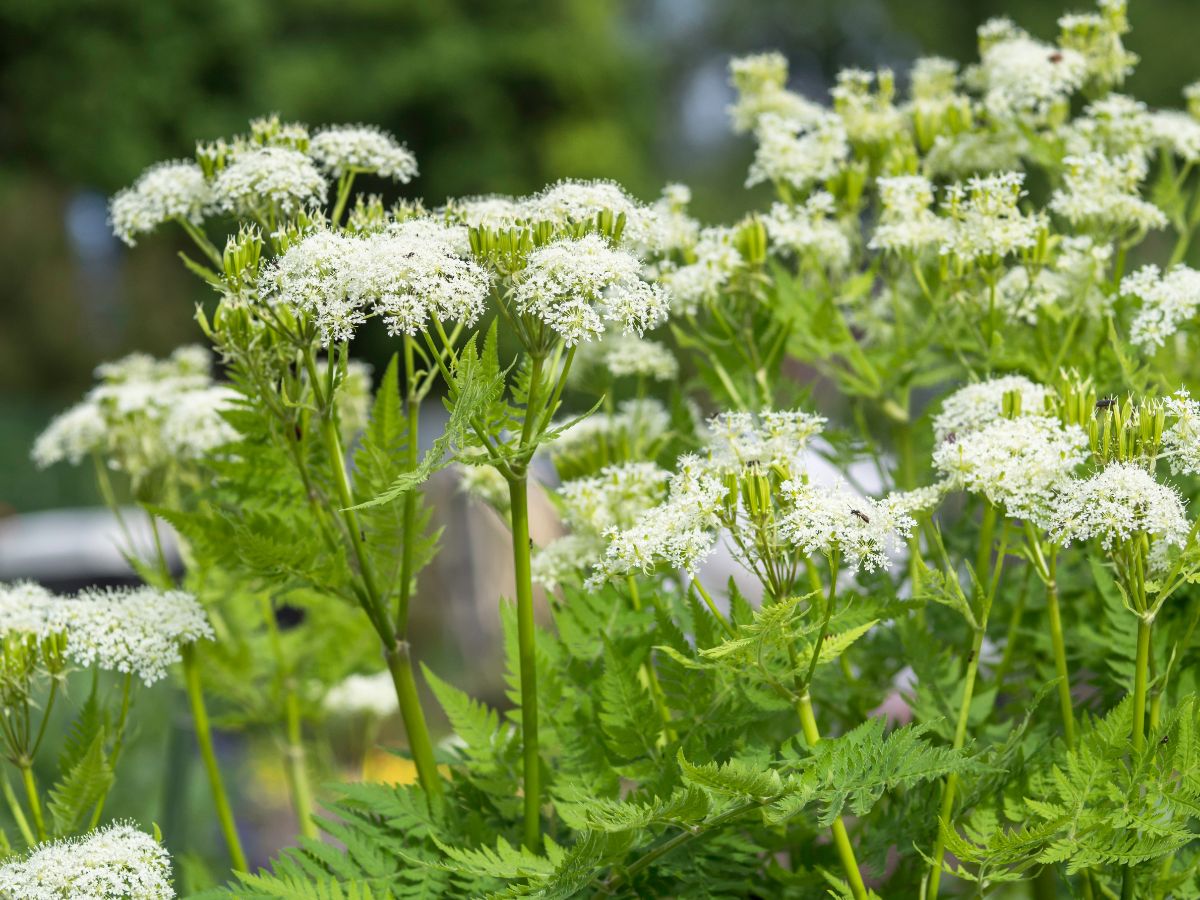 Also known as garden myrrh or sweet chervil, sweet cicely is a delicate plant with lacy, fern-like leaves and foamy, white umbel flowers. Another relative of carrots, sweet cicely, has a fine fragrance with hints of anise.
All parts of sweet cicely are edible and can be eaten raw or cooked. The leaf, stem, and young roots are delicious in salads and are sometimes used in tempura recipes. Leaves can also be dried to create a delicious tea or sprinkle spice.
20. Zaatar (Origanum syriacum)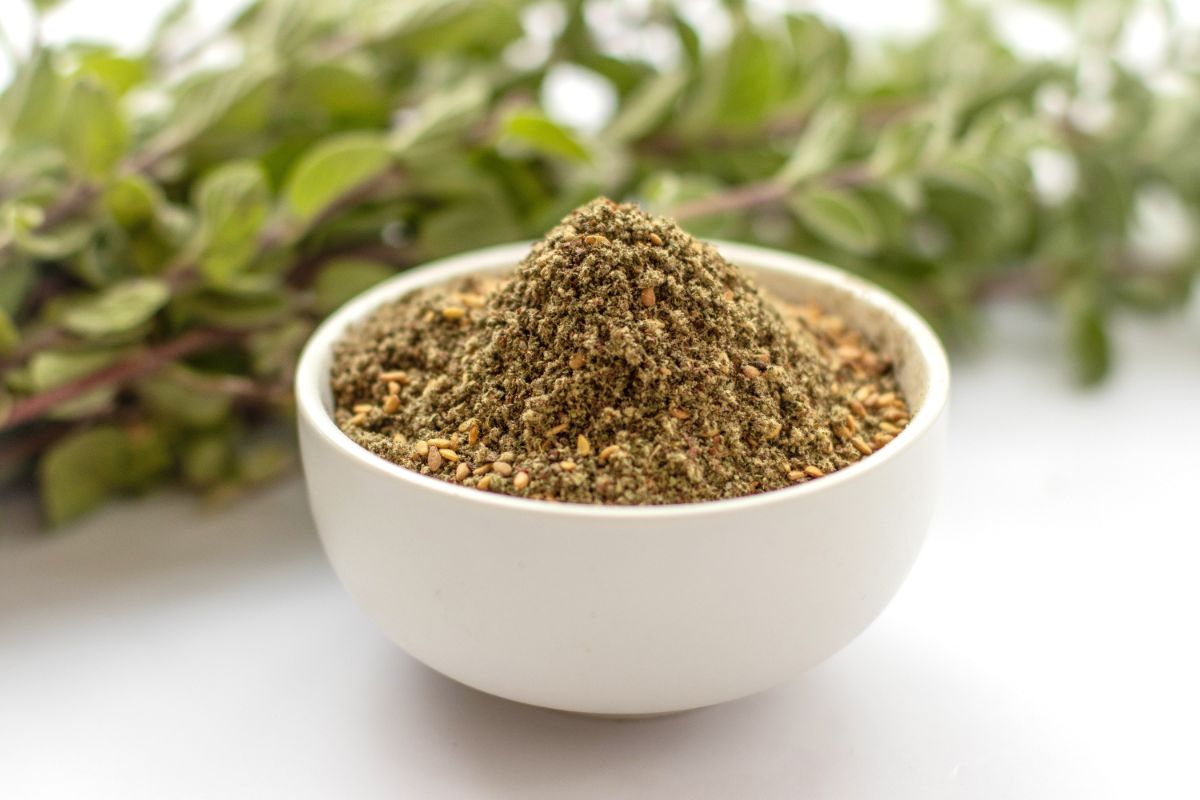 Zaatar or za'atar is also known as wild oregano, which gives you a good idea of its flavor if you've never tried this herb before. While it works as a fine substitute for oregano in any dish, zaatar has a more complex taste and hints of thyme and marjoram as well.
Native to Jordan and the surrounding areas, zaatar grows best in dry soil and plenty of suns. Leaves should be harvested just as the plant begins to bloom for optimal flavor. After that, just dry and grind the leaves and use them as a delicious flavoring in Mediterranean-style veggie wraps and more.
21. Lemon thyme (Thymus citriodorus)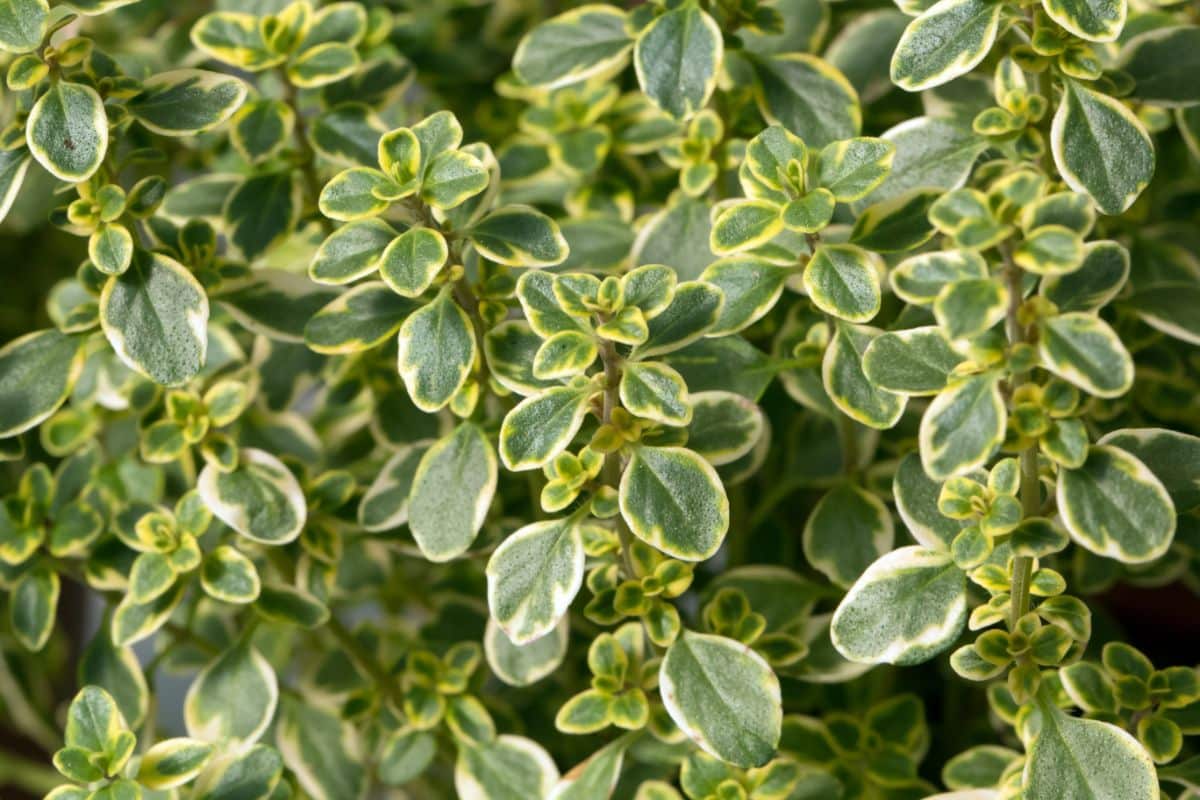 Just like there are many different varieties of basil and sage, there are different types of thyme too. So if you love thyme in your roasted dishes and casseroles, why not play around with some of the more unique varieties? Orange balsam thyme and caraway thyme are two popular cultivars, but for truly spectacular flavor, lemon thyme is a must-try.
Lemon thyme has a bright lemony flavor, but with the rich savoriness you'd expect from thyme too. A low-growing, mat-forming plant, lemon thyme has lovely, variegated leaves, making it a gorgeous ornamental plant as well. You may have success starting this plant from seed, but it is much easier to grow from nursery starts.
22. Stevia (Stevia rebaudiana)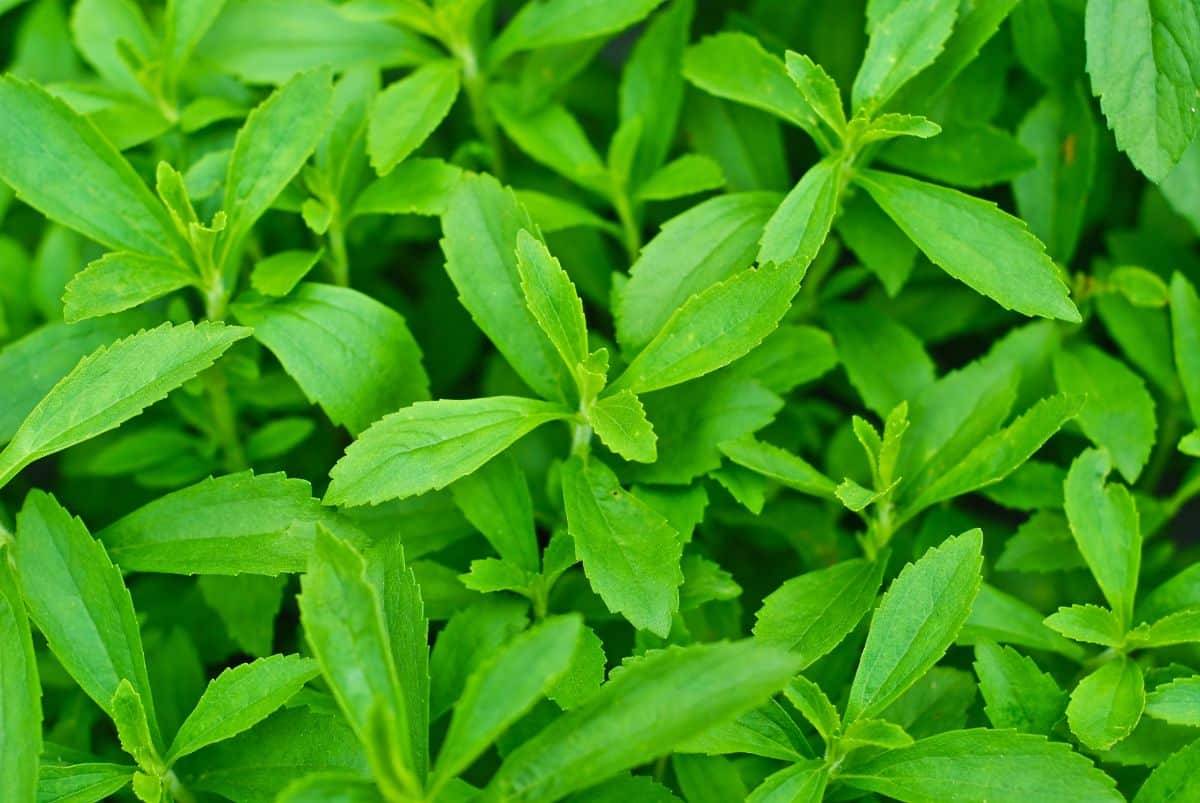 Stevia is an alternative to cane sugar and is an all-natural sweetener that is reputed to be 300 times sweeter than sugar. The leaves are dried and then ground into a powder to be used to flavor drinks, desserts, and so much more. And, even better, this useful little plant can be cultivated right in your own backyard.
A tender perennial native to Brazil, Stevia is not winter hardy, so it will need to be overwintered indoors or treated as an annual in zones 7 and below. Due to its small size, Stevia can be grown in in-ground gardens and container planters. This plant loves full sun and should be deadheaded regularly to prolong the harvest.
23. Wasabi (Eutrema japonicum)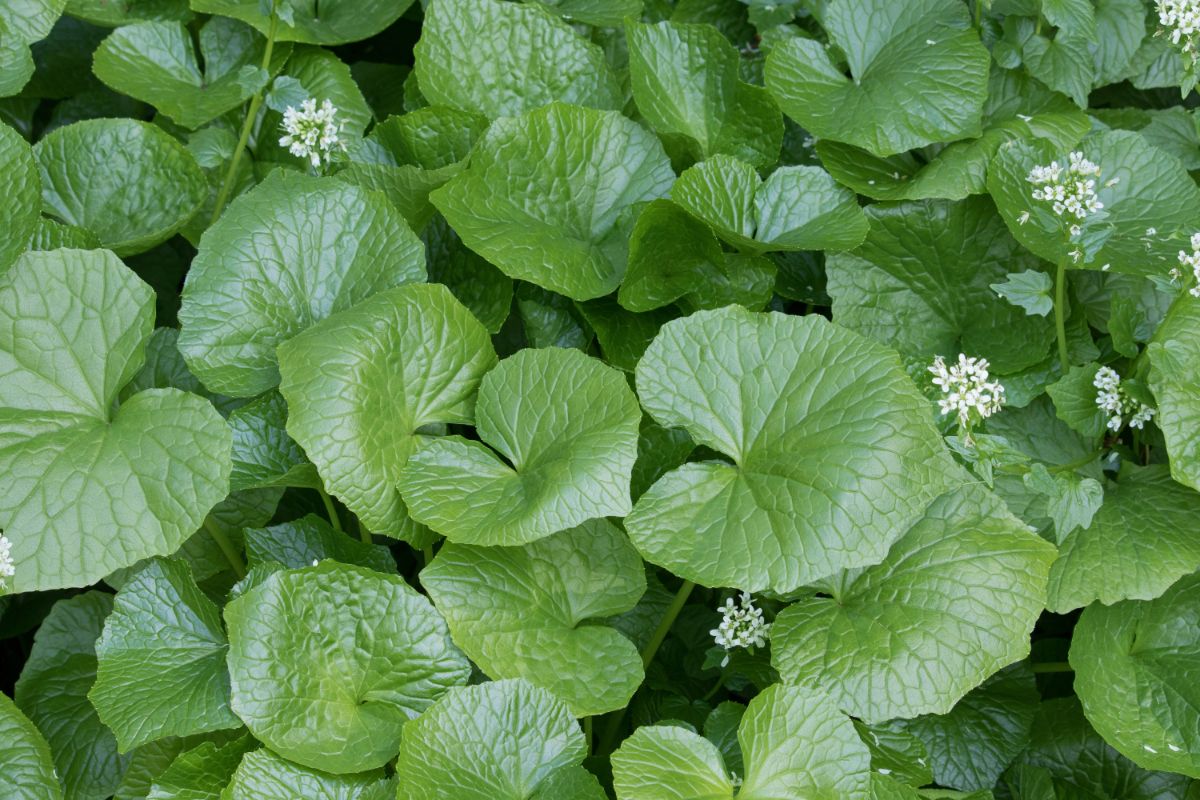 Most wasabi that you find at the grocery store or at local restaurants isn't wasabi at all. In fact, that spicy, green paste that comes with your sushi is more likely to be horseradish with green dye than actual wasabi. This is because wasabi root only stays fresh for about 15 minutes after grating, so horseradish is easier for most restaurants and stores to work with.
If you want to taste real wasabi, growing your own is one of the best ways to do it.
Real wasabi can be pricey, and it's usually grown from rootstock, which can be ordered online. In nature, wasabi grows in wooded areas and along stream banks. That means that, in your garden, wasabi will do best in a shady spot with plenty of water.
24. Shiso (Perilla frutescens)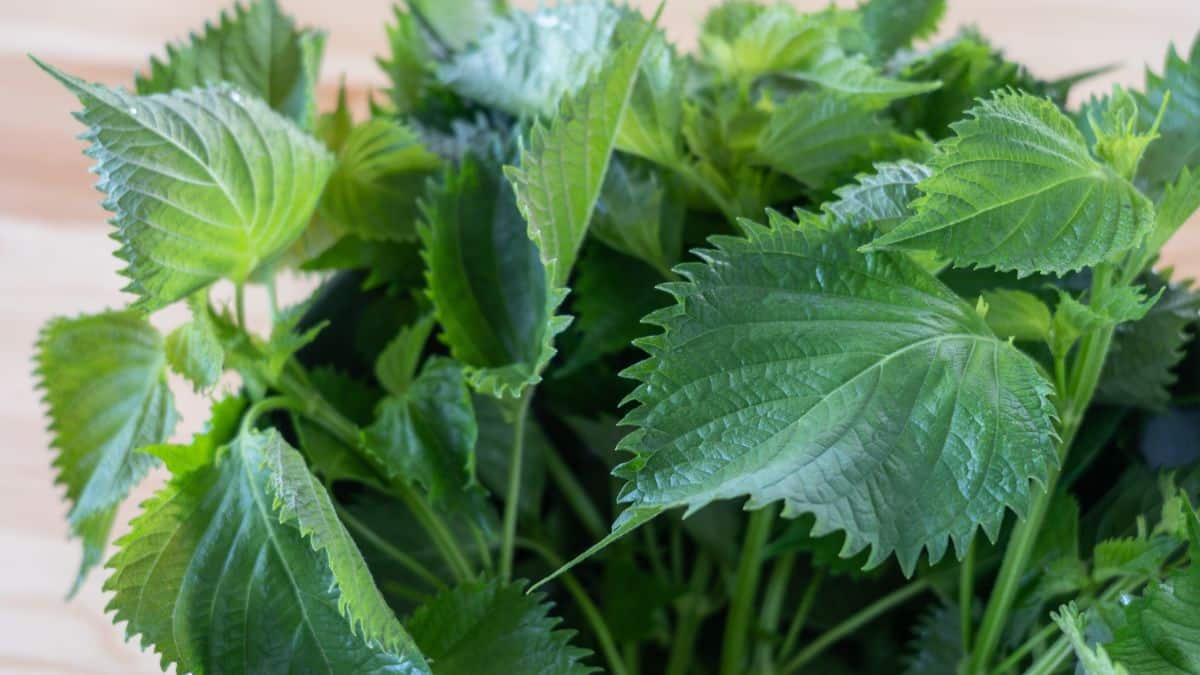 Shiso is also known as the beefsteak plant and comes in both purple and green varieties. This attractive specimen grows about 3' high and features tapering leaves with finely serrated margins. Often used in sushi and Asian dishes, shiso has an intriguing flavor with hints of mint, cinnamon, and citrus.
In the garden, shiso will bloom small, pinkish-purple flowers in spring and fall. Adaptable to both full sun and part shade, this easy-going plant is sometimes kept as an ornamental in autumn planters thanks to its richly colored leaves. Just keep a look out for flea beetles, as they can be attracted to shiso.
25. Salad burnet (Sanguisorba minor)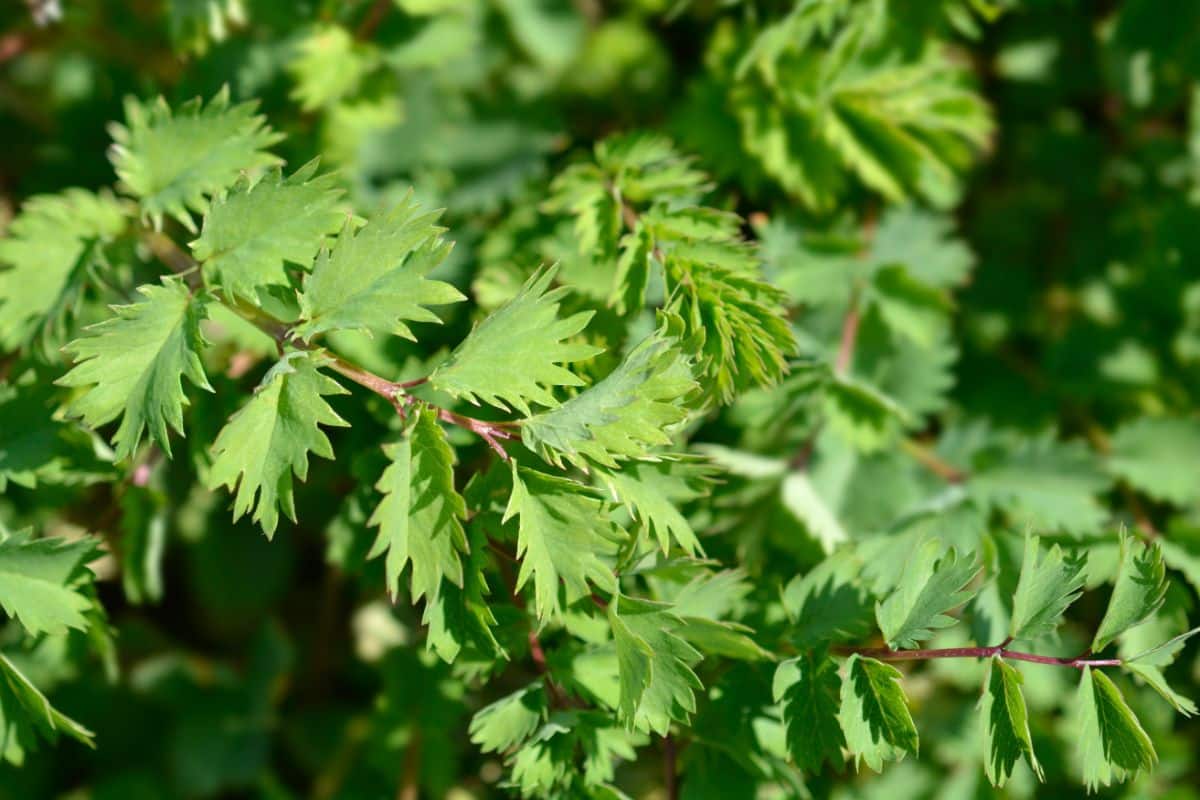 Salad burnet used to be a commonly grown herb, but it has fallen out of style in recent years; however, if you like interesting flavors, it is definitely a plant to grow. Salad burnet has distinctly rounded leaves with serrated margins and small, clover-like flowers that bloom pink and red. Often used in English tea sandwiches and salads, salad burnet has a refreshing flavor that tastes somewhat like a cucumber mixed with watermelon.
Since it is less common, salad burnet is difficult to find at plant nurseries, and growing your own from seed is usually the easiest way to get your hands on this herb. Short-lived perennial salad burnet will come back every spring for several years once you plant it in your herb garden or container planters.
26. Anise (Pimpinella anisum)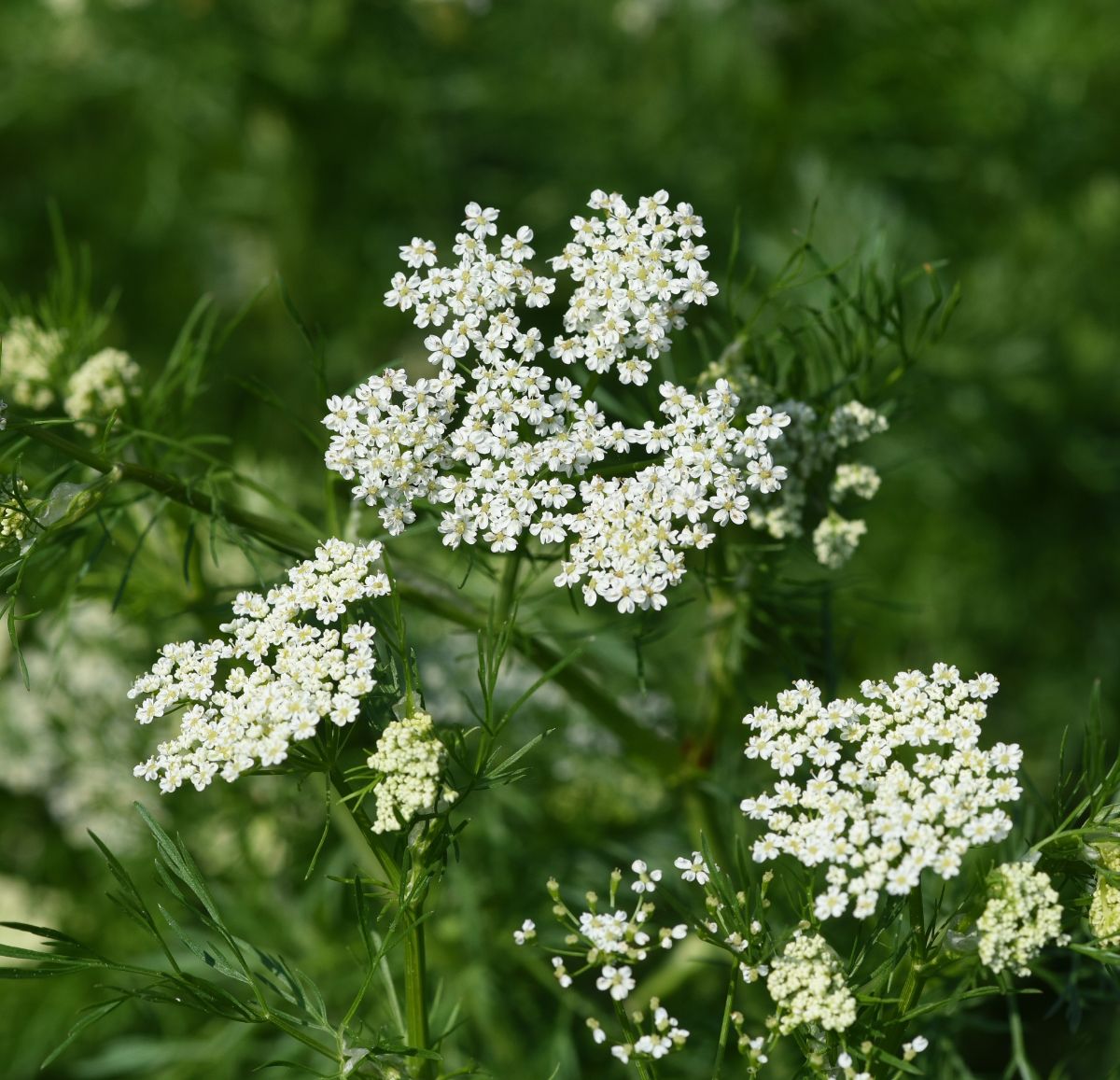 Anise looks a lot like Queen Anne's lace with feathery, fern-like leaves and foamy sprays of white umbel flowers. Commonly used to flavor soups, sausages, tea, and candy, anise has a licorice-like flavor, and the seeds are often chewed as a breath refresher. Even if you don't like the taste of licorice, anise is still a wonderful herb to grow as it is highly attractive to swallowtail butterflies and other pollinators.
Native to Europe and Asia, anise should be directly sown outdoors in spring. This plant doesn't grow well in containers, and it will grow between 2 and 3' tall. While anise is naturally resistant to deer, seed heads are very attractive to birds.
27. Chervil (Anthriscus cerefolium)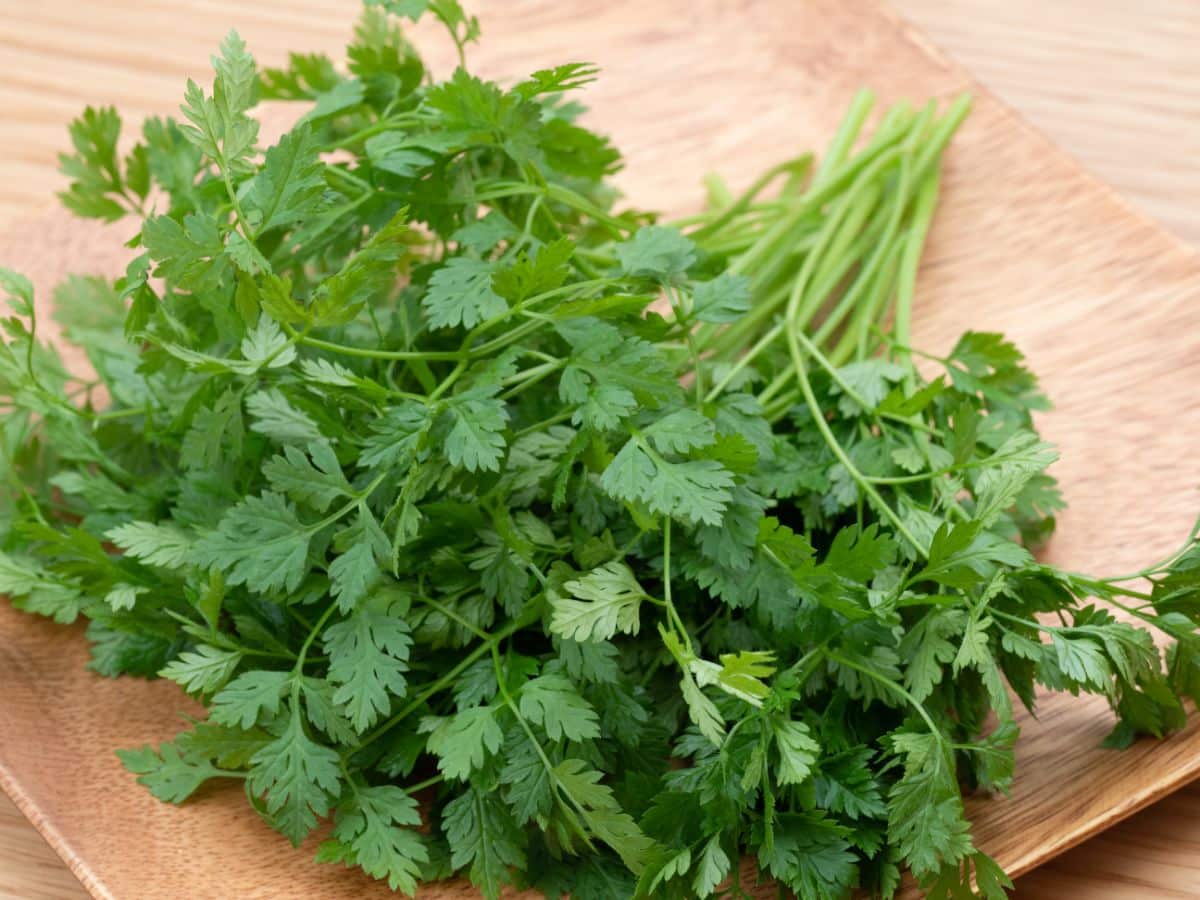 If you like the idea of growing anise but don't have a large garden bed, chervil is a good herb to try. This member of the carrot family has similarly fern-like, delicate leaves and a delicious, anise-like flavoring. That said, this plant stays smaller and can grow happily in pots, so it is a good solution for small garden spaces.
Native to Europe, chervil grows to about 12" high and forms tidy mounds as it matures. While slugs find chervil to be repulsive, many pollinators love this plant and will be attracted to your garden if you choose to grow it. Chervil can be used like parsley and chopped and added to a variety of dishes, like soups, roasted vegetables and meats, and breakfast omelets.
28. Star anise (Illicium verum)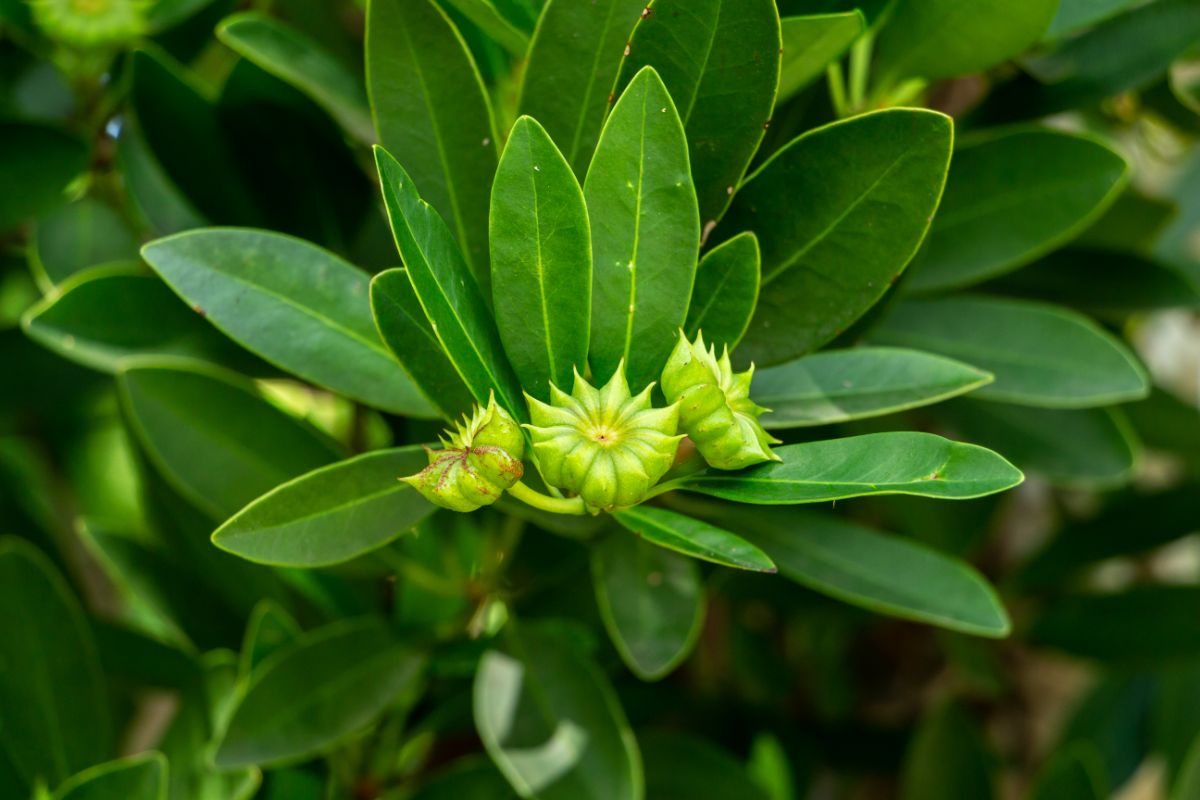 Commonly used in Asian cooking and baked goods, star anise has a zingy, licorice-like flavor. Dried seed heads also have a distinct, star-like shape that makes them lovely to work with when creating handmade crafts and holiday décor. Star-shaped fruit is harvested when it's still green and then dried indoors or in the sun.
Native to China and Vietnam, star anise is actually a small, evergreen tree that is related to magnolias. Star anise trees grow between 10 and 26' high, so they may not fit in all garden spaces. This plant is also not cold-hardy and can only be grown in zones 8 and above, so it is not suited for chilly northern gardens.
Summary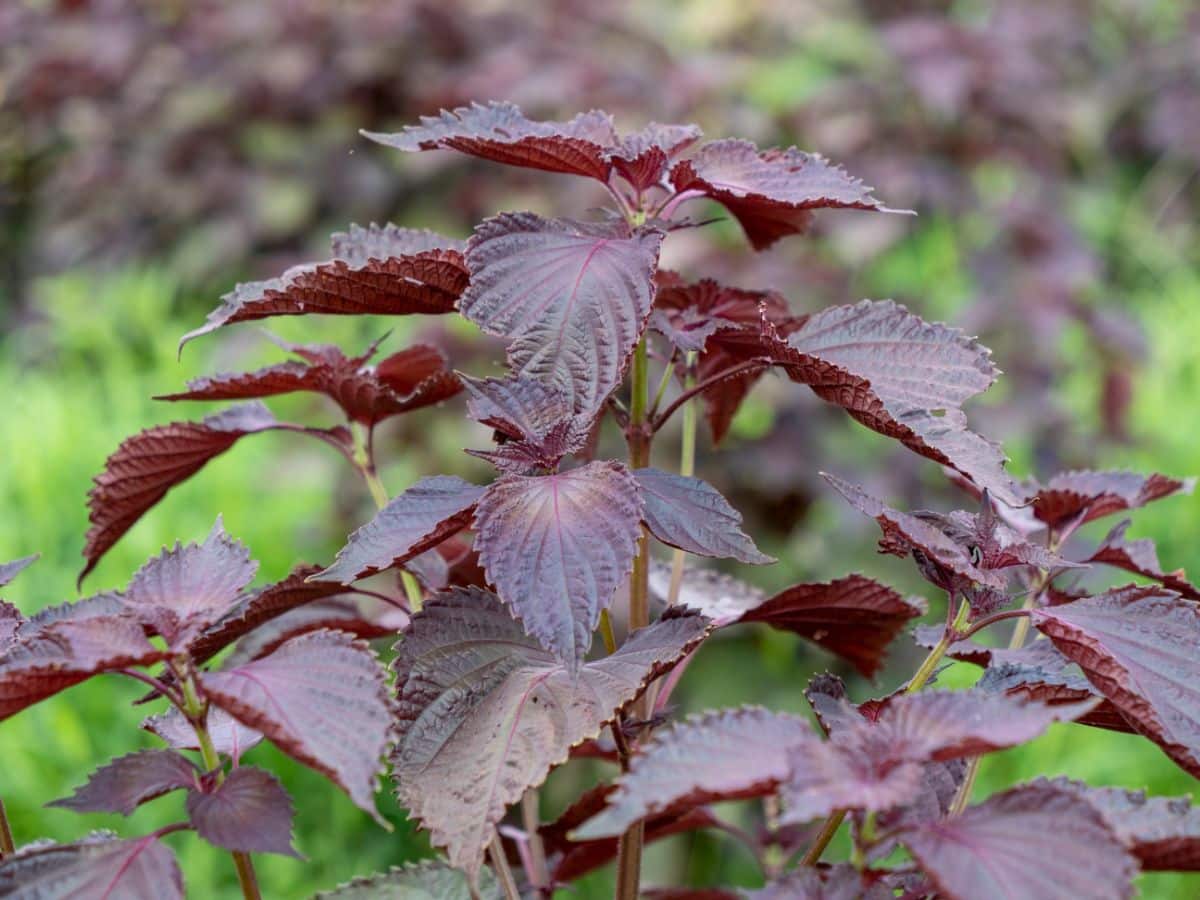 This growing season, why not enliven your herb garden with less commonly grown culinary herbs? Growing plants like zaatar and lovage in your garden beds can be a fun experience as you learn how to tend and maintain a new plant species. But more than that, growing these herbs at home is a wonderful way to enrich your spice cabinet with unique flavors and seasonings.
With these intriguing herbs on hand, try experimenting with new recipes and cuisines. Perhaps you'll find a new favorite dish and a new must-grow herb for your garden.
If you liked this article and want to learn more about herb gardening, check out our guide on how to grow herbs successfully.