Bzz bzz bzzz! Here are the best organic ways to keep mosquitoes out of your garden!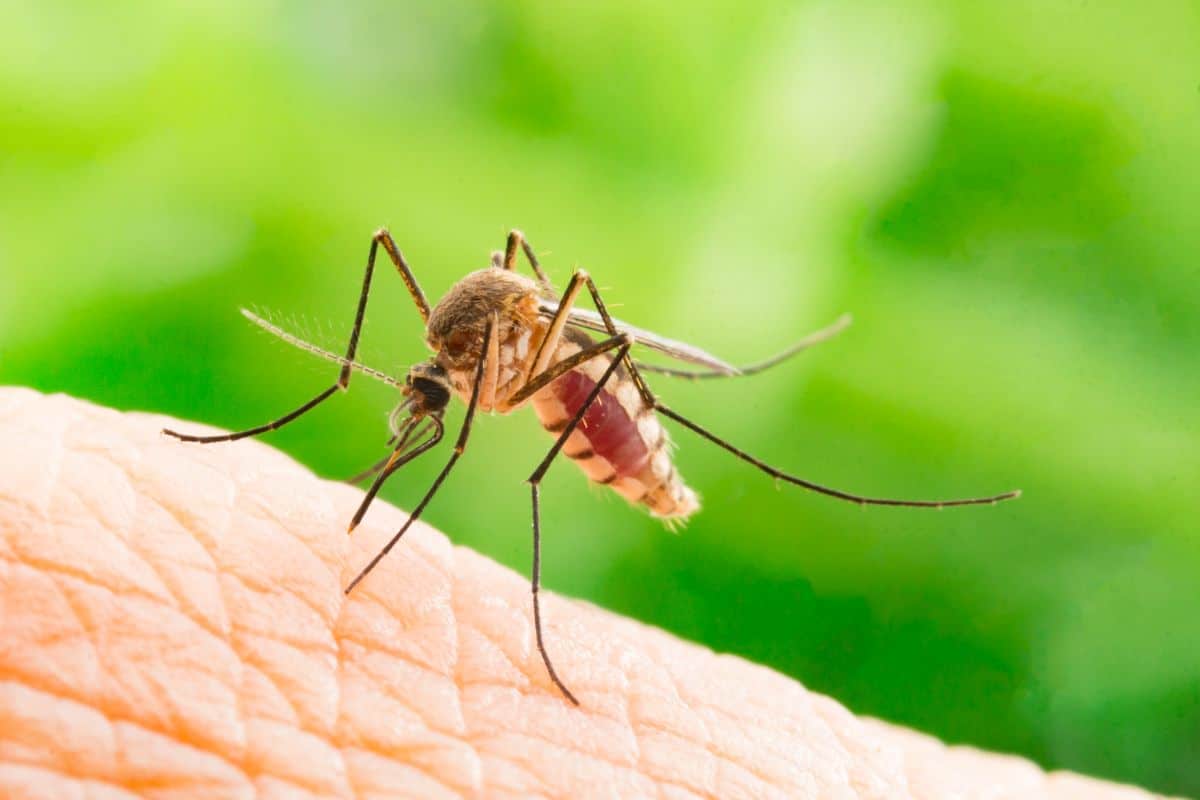 Mosquitos aren't just a nuisance in the garden. They can also be a health hazard, as they transmit various diseases, and they cause unpleasant itchy welts too! With the summer season ahead, now is the time to prep your outdoor space to keep mosquitos away.
No one wants to be bothered by mosquitos when they're working in their garden, but if you keep a pollinator habitat or an organic garden, you probably don't want to use chemical treatments. To help you out, we've compiled our favorite all-natural mosquito treatments, which won't harm fish, birds, or other wildlife.
Read on and relax in a mosquito-free yard this summer!
Jump to:
12 tips to keep mosquitos out of your yard naturally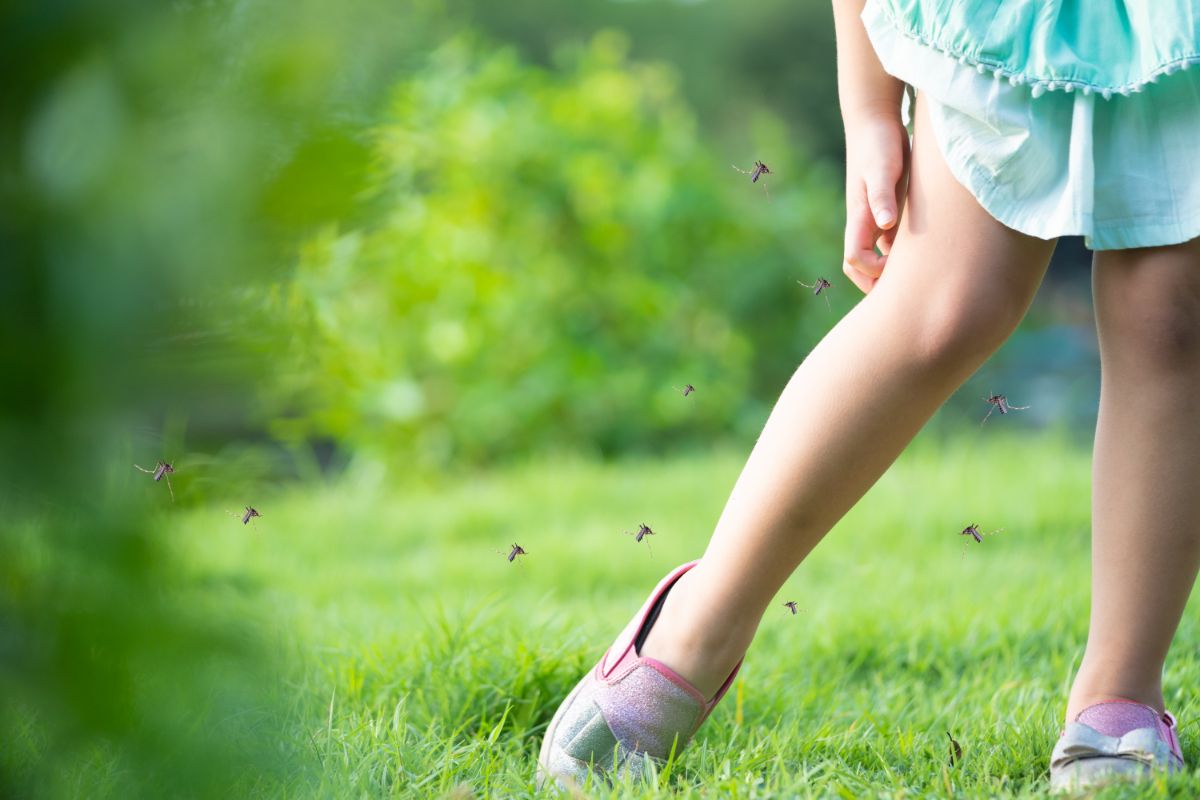 Mosquitoes are bothersome insects that can leave behind a nasty, itchy welt. Keep them off your skin and out of your garden with these simple, yet effective, mosquito control methods.
1. Remove standing water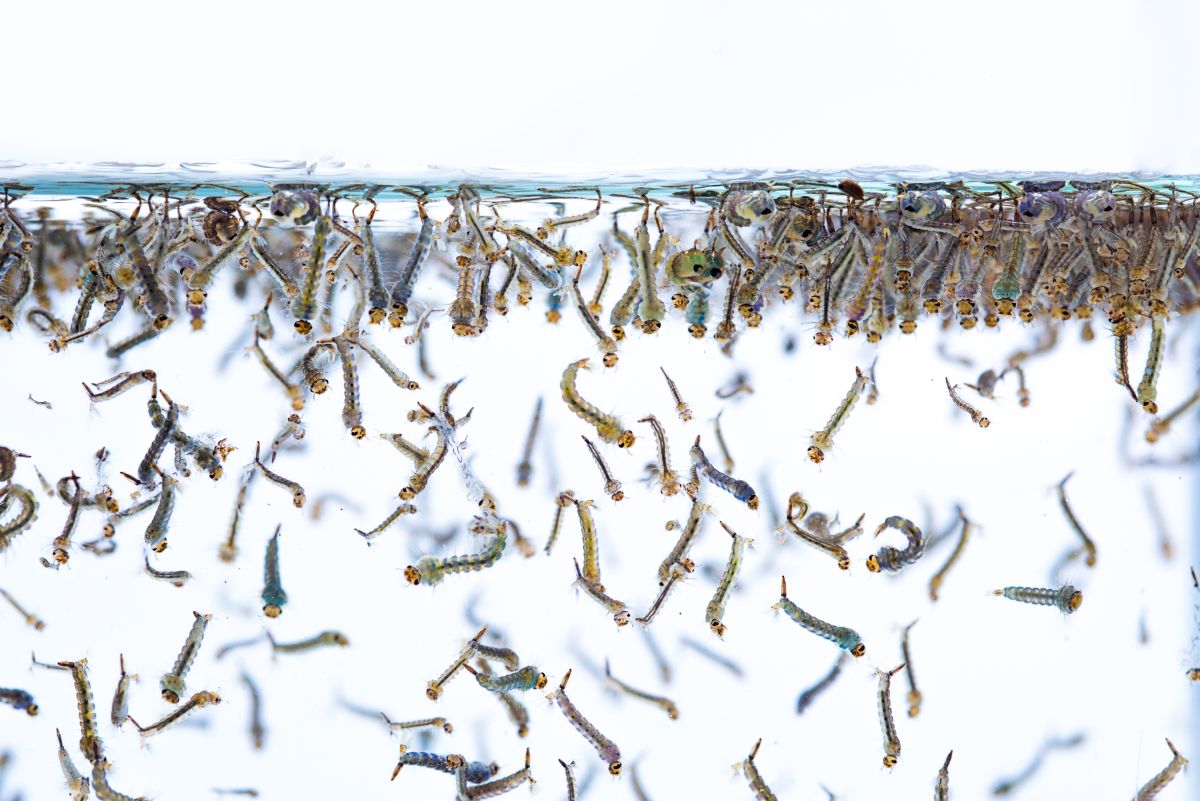 Female mosquitoes lay their eggs in standing water, so the first step towards eradicating mosquitoes is to remove any water sources that may potentially attract mosquitoes. Check around your property for any puddles or poorly draining spots and see if there's any way that you can improve drainage. This may include grading steep hillsides or adding a French drain.
Buckets, planters, and some garden tools left outside in the rain can also accumulate water. Dump these vessels out and store them in a garage or outbuilding to keep them from gathering water in the future. If you keep rain barrels, make sure they are tightly sealed with a lid.
Gutters that haven't been cleaned in a while can also hold stagnant water that will attract mosquitoes. To avoid this, make sure you clean out your gutters regularly!
2. Cleanup your lawn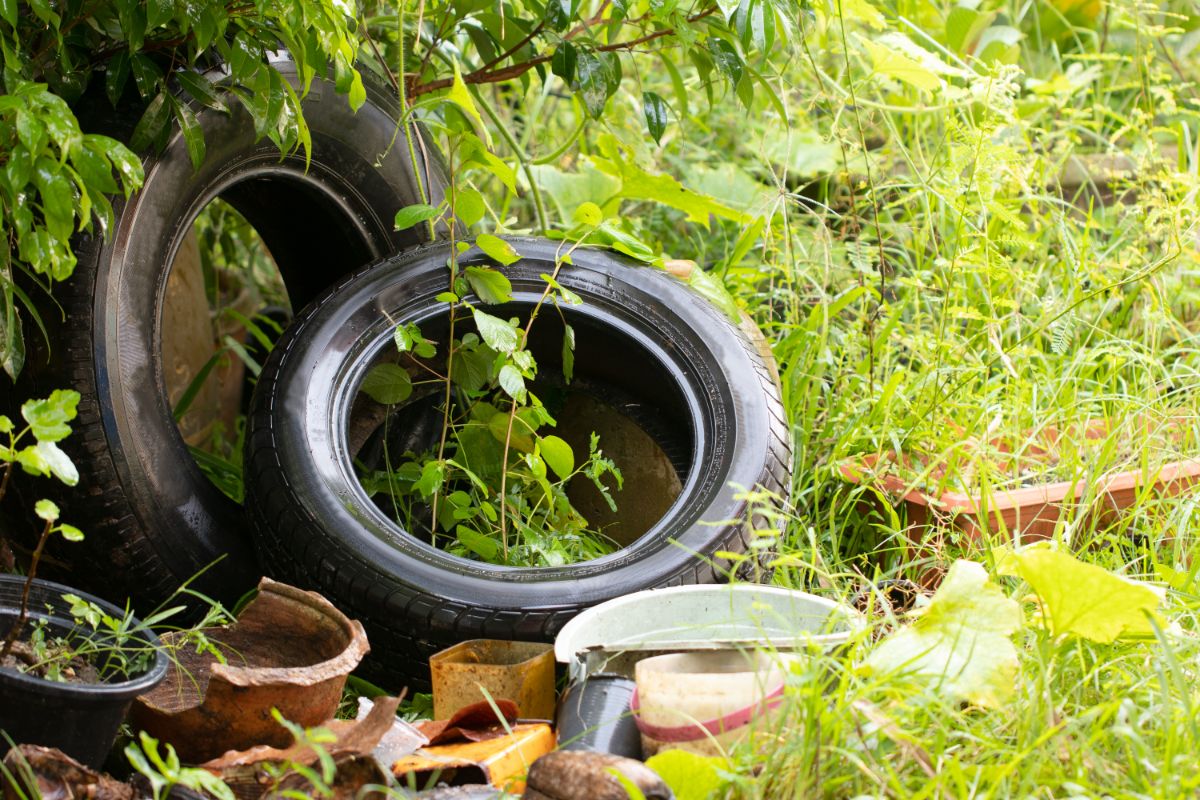 In addition to standing water, mosquitoes are also attracted to damp, dark, and overgrown areas. Performing a good garden cleanup can eliminate many of the spots where mosquitoes congregate and reduce mosquito populations.
Rake up old debris left over from last year's garden and heap it up into your backyard compost pile. Prune away overgrown plants, and make sure you trim your grass regularly. While longer grass often needs less irrigation, overgrown grass can provide shelter for mosquitoes, and you don't want that!
3. Try out cedar mulch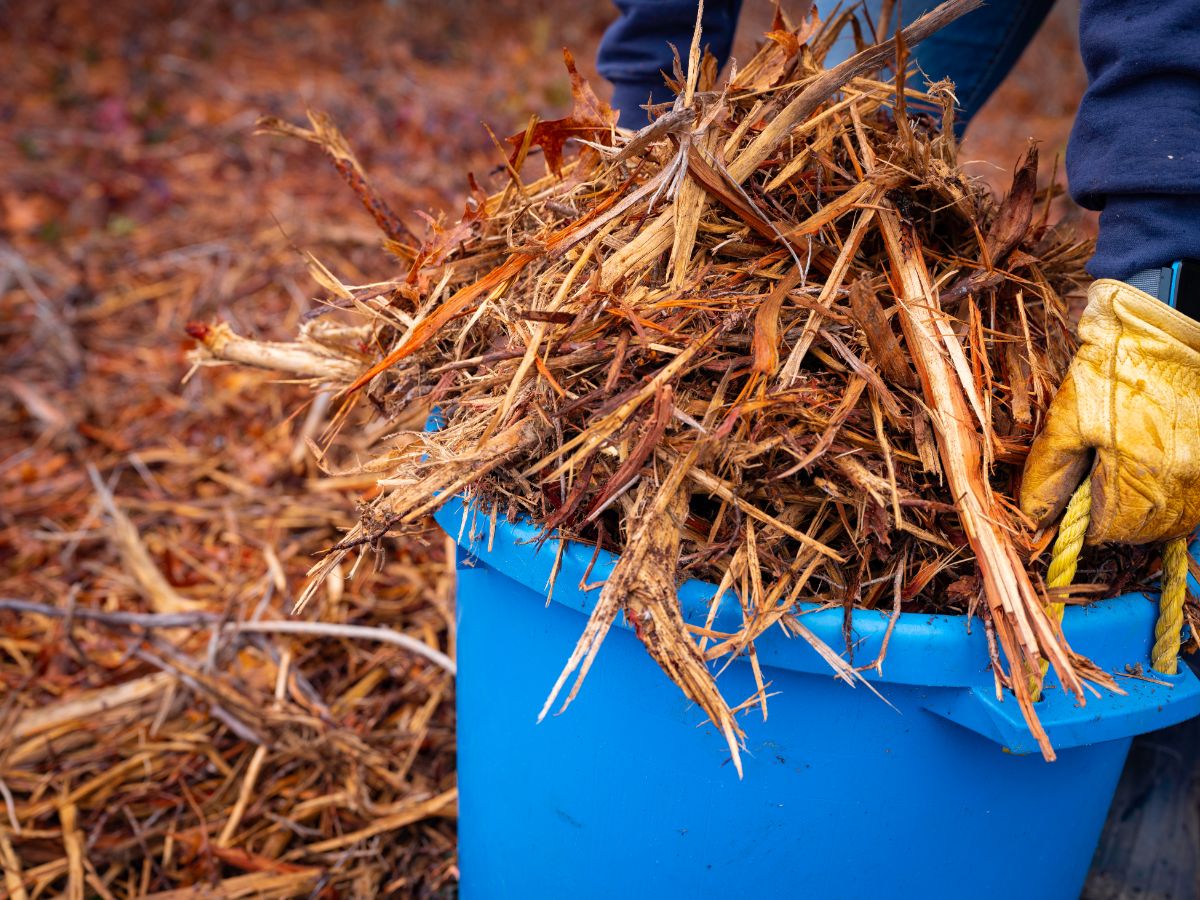 Cedar oil naturally repels many pests, including mosquitoes. So it makes sense that adding cedar mulch to your ornamental beds may cut down on mosquito populations.
Beyond repelling mosquitoes, adding cedar mulch will benefit your garden in other ways too. Organic mulches shield the soil line from erosion and temperature extremes and help lock in moisture. That means you often won't need to water your plants as often, and weeds will be reduced as well!
4. Grow mosquito-repellant plants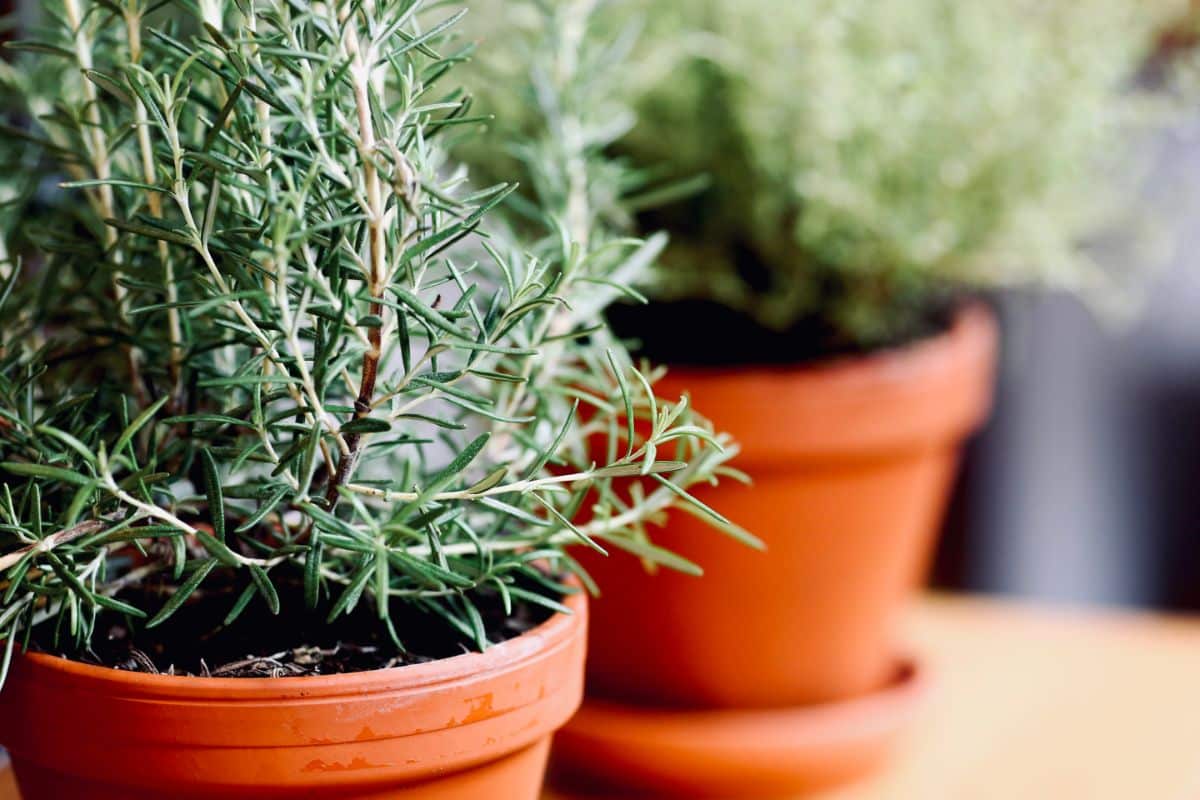 Many pests don't like strongly scented plants, and herbs and mosquitoes are no exception. If you like to sit outside in the evening on your back patio, consider adding a few potted herbs to your space to keep mosquitoes away. Alternatively, sow strongly scented plants around the perimeter of your garden, in your garden beds, or near any location where you spend a lot of outdoor time.
Some of the best plants to grow for repelling mosquitoes include:
Lemon thyme
Citronella grass
Peppermint
Marigolds
Rosemary
Catnip
Eucalyptus
Artemisia
Lavender
Chives
Mint
Keep in mind that these plants won't necessarily repel mosquitoes just by growing in a pot. Instead, to get the most out of fragrant plants, try crushing the leaves and rubbing them gently on your skin.* Doing so will release the plant's volatile oils, which mosquitoes hate the scent of!
* Note: Be sure to do a patch test on a small area of skin first to make sure you're not allergic to any of these plants!
5. Attract mosquito predators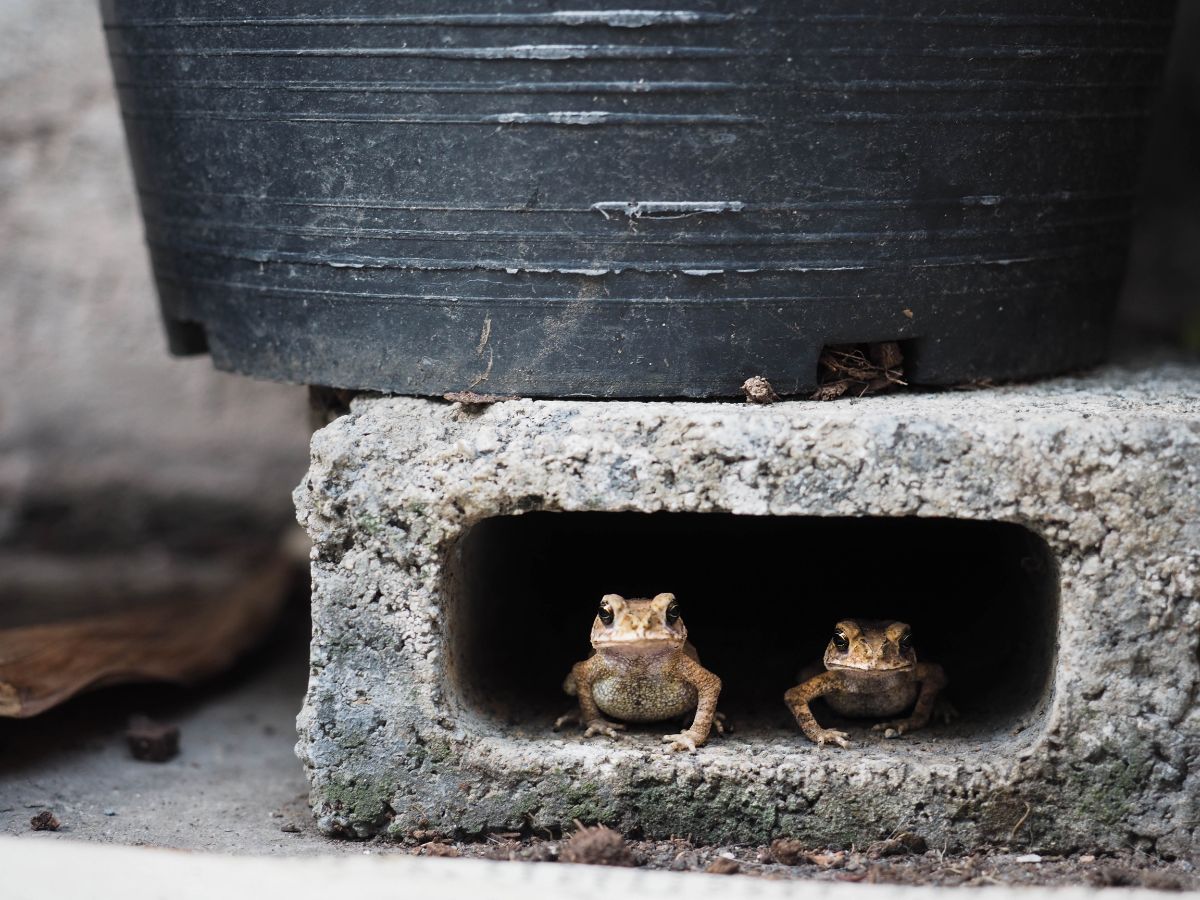 As much of a nuisance as mosquitoes are to people, there are certain animals that love mosquitoes… as a snack! In particular, many birds, bats, beneficial insects, and amphibians are natural predators of mosquitoes, and attracting these animals to your yard can keep mosquito populations in check.
To increase the number of birds that visit your property, try installing a bird feeder and a bird bath. Growing plants with large seed heads, such as purple coneflower and sunflowers, can also increase bird activity. If you're installing a new bird feeder, try locating it in an area of your property where you know mosquitoes congregate, as this will ensure birds can easily find mosquitoes too!
While the thought of attracting bats to your garden may feel a bit off-putting at first, bats are incredibly helpful animals. Because bats and mosquitoes are both most active in the evening, bats are some of the best natural predators you can find. To welcome bats into your garden, try installing a bat box, which should be hung at least 12' above the ground.
Spiders and other beneficial insects also help control mosquitoes, which means encouraging these insects to take up residence in your garden can do wonders for mosquito problems. If you see spiders building webs in your garden, leave them be. Additionally, whenever possible, choose organic pest control methods to avoid accidentally harming the "good guy" insects!
Finally, frogs and toads feed on mosquitoes, as well as a number of other insects. Adding a toad house to your garden or turning a terracotta pot on its side can make a nice little home for toads. They'll show their gratitude by taking care of mosquitoes for you!
6. Burn candles or torches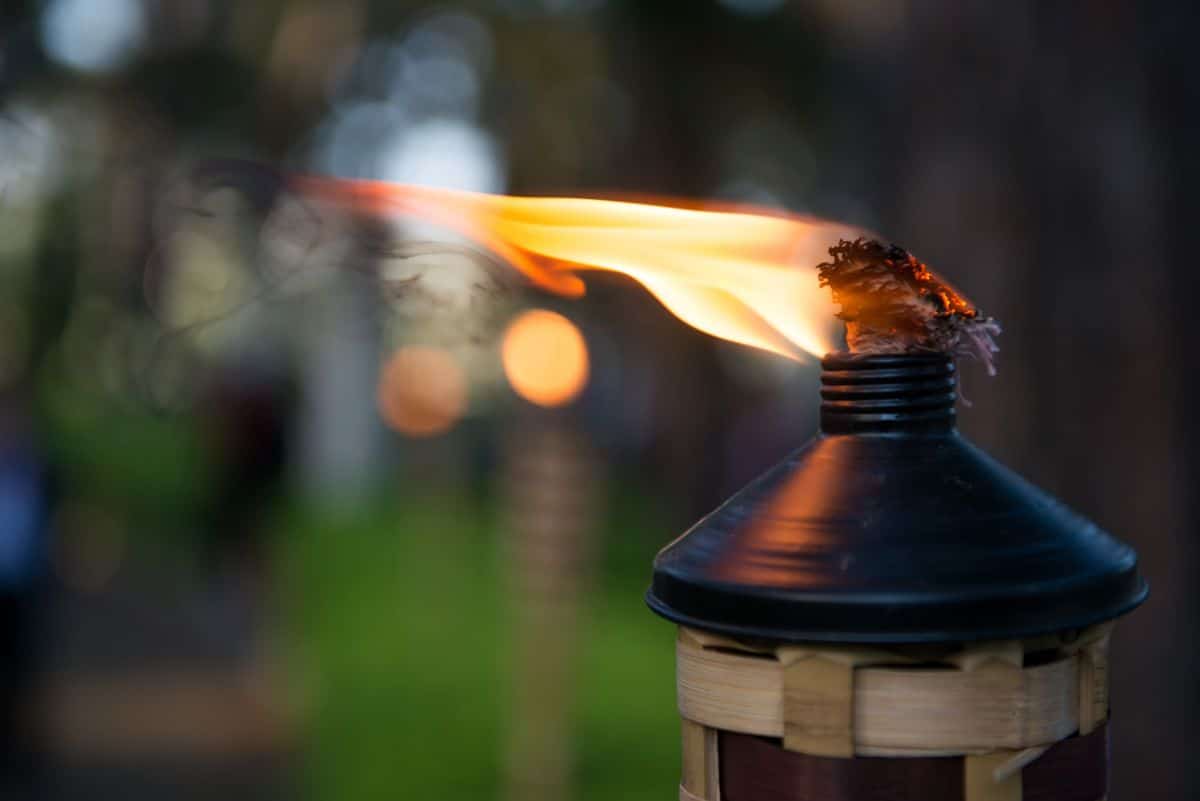 The scent of citronella is well known for repelling mosquitos, which is why it is often included in the ingredient list of outdoor candles and garden torch fluid. That said, citronella smoke is only effective near the candles and torches, and any area of your garden where the smoke doesn't reach won't be protected from mosquitoes.
To get the most out of citronella candles and torches, use these items in smaller spaces, such as on patios and decks and around other seating areas. If you want to move around your garden in the evening, bring your citronella candle with you. And, of course, be sure to only use these products in well-ventilated spaces!
7. Add a trap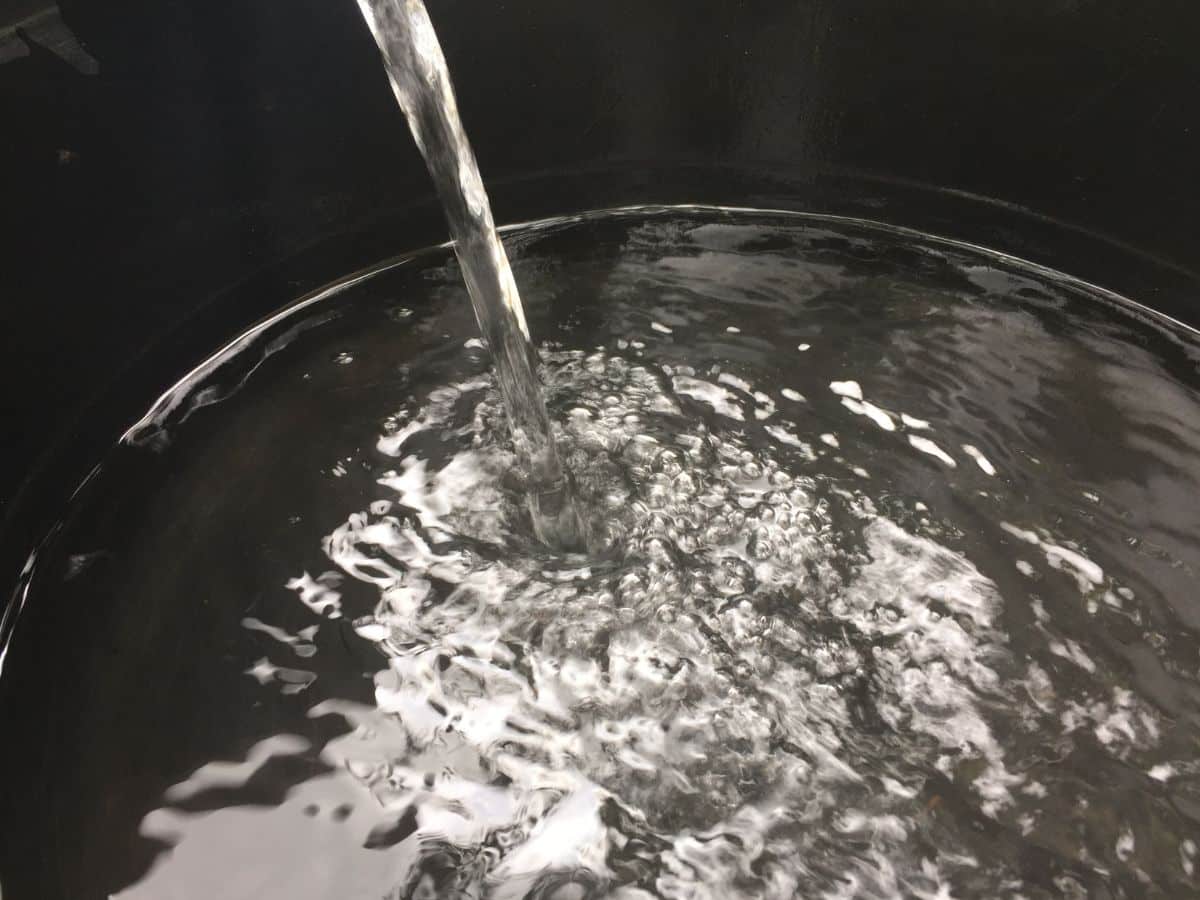 You can buy storebought traps that are effective against mosquitoes. Unlike traditional bug zappers, these traps target mosquitoes specifically, and they don't cause harm to other insects like moths, which are important pollinators. Instead, these traps utilize carbon dioxide to lure in mosquitoes, and they are totally safe to use in an organic garden!
For a more budget-friendly alternative, you can also make your own DIY mosquito trap. These traps use simple ingredients that you can find at the grocery store, and they won't cause harm to other non-target insects.
To make a mosquito trap, place a dark bucket in a shady spot in your yard. Then, pour warm water, yeast, sugar, and a bit of dish soap into the bucket and wait. After a few days, check the trap and see how many mosquitoes you've captured.
These simple traps work because mosquitoes are attracted to dark colors and carbon dioxide. When the yeast releases carbon dioxide, mosquitoes will confuse the scent for food and fly toward the trap. When they arrive, the mosquitoes will seek shelter in the dark bucket; however, they won't be able to land on the water because the dish soap disrupts the water's surface tension, and so the mosquitoes drown.
For an even simpler mosquito trap, simply place a bucket of water outdoors and dump it out every few days. Female mosquitoes will lay their eggs in the bucket, but by repeatedly dumping the bucket, you'll prevent any eggs from hatching. Just be sure to check this sort of trap regularly, as mosquitoes can hatch in as few as 4 days!
8. Treat ponds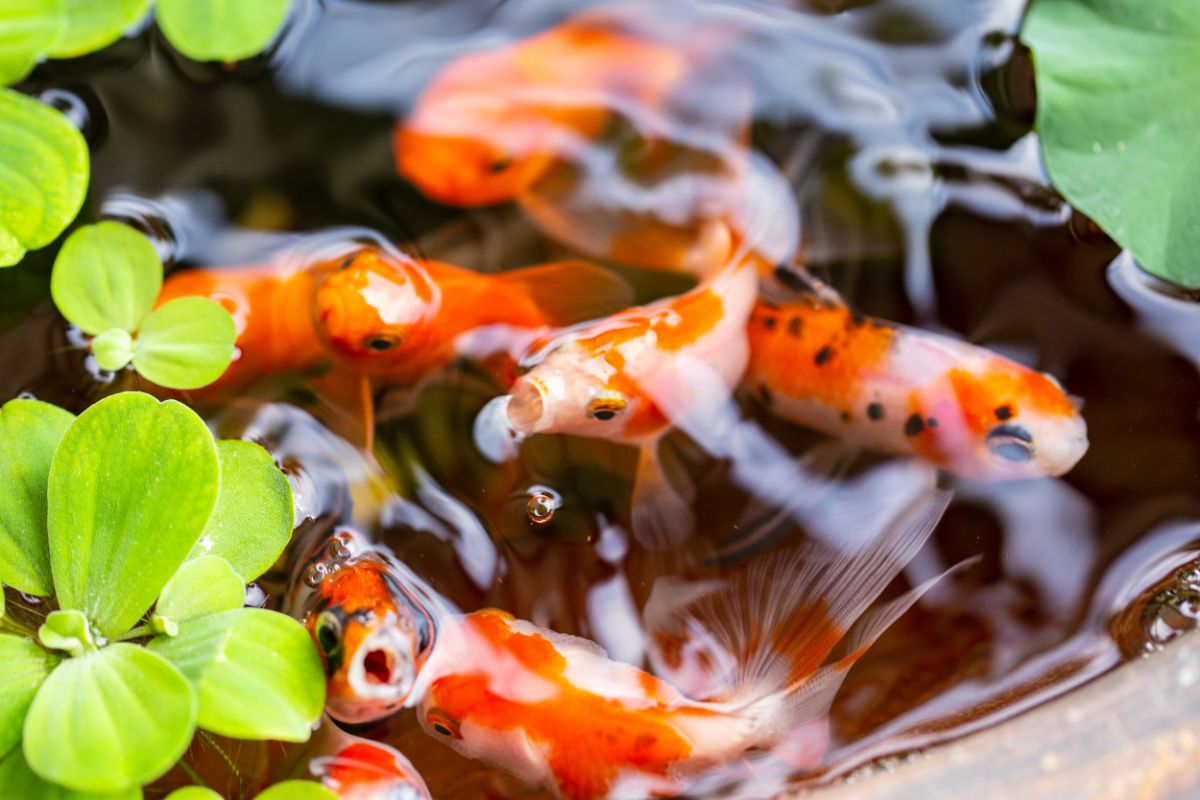 Ponds and other outdoor water features add elegance and serenity to garden designs, but they can also cause mosquito problems if you're not careful!
Ponds, pools, and other water features may need to be treated for mosquitoes, particularly if they contain standing water that does not circulate. Mosquito Dunks can be used in these instances, and happily enough, this product is approved for organic gardens!
Mosquito Dunks contain a naturally occurring bacteria known as Bacillus thuringiensis israelensis or BTI. This bacteria only affects mosquitoes and is safe to use in ponds with fish. It also won't harm birds, bees, or humans!
Additionally, if you have the space for it in your water feature, you may want to add a few fish too. Goldfish, koi, and other fish species will naturally feed on mosquito larvae and can reduce mosquito populations over time!
9. Turn on a fan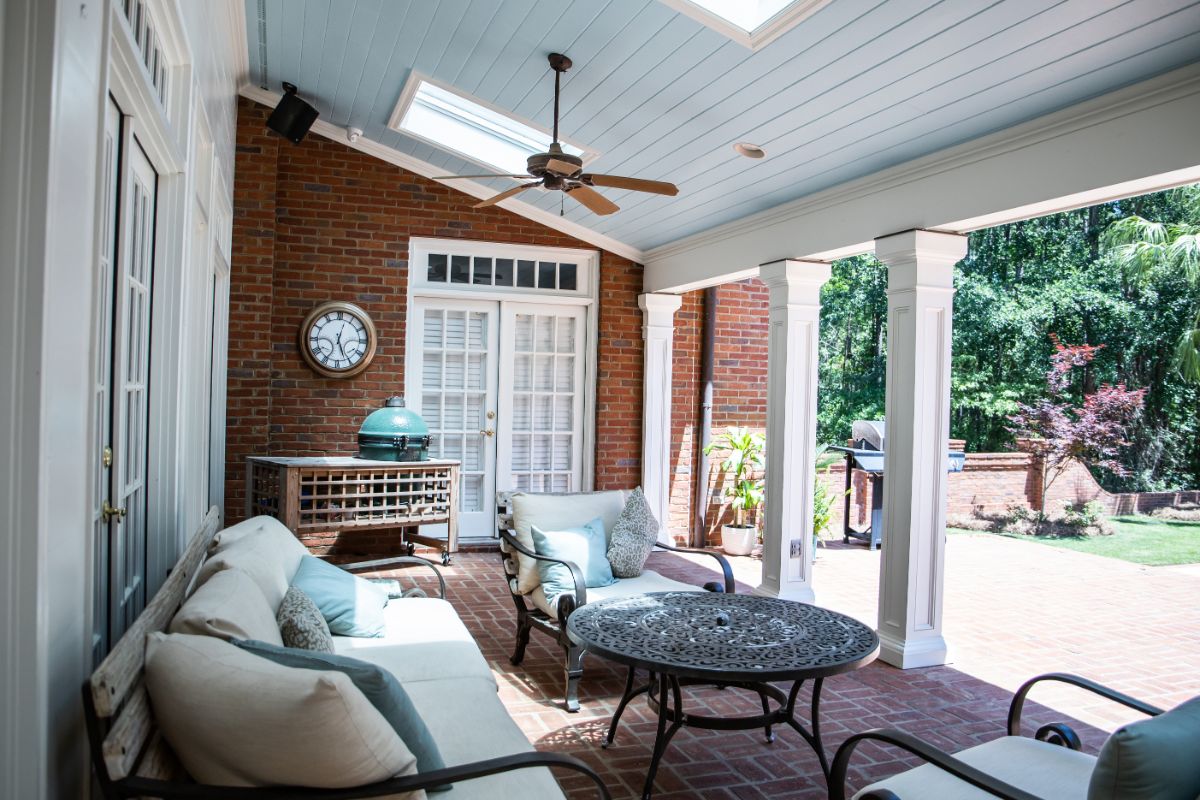 If you have an outdoor deck or balcony with an overhead fan, switch the fan on in the evening. Not only will the cool breeze feel nice for you on a hot summer night, but it can also keep mosquitoes away. This is because mosquitos are not strong fliers, and they often can't maneuver through the breeze produced by fans!
10. Using netting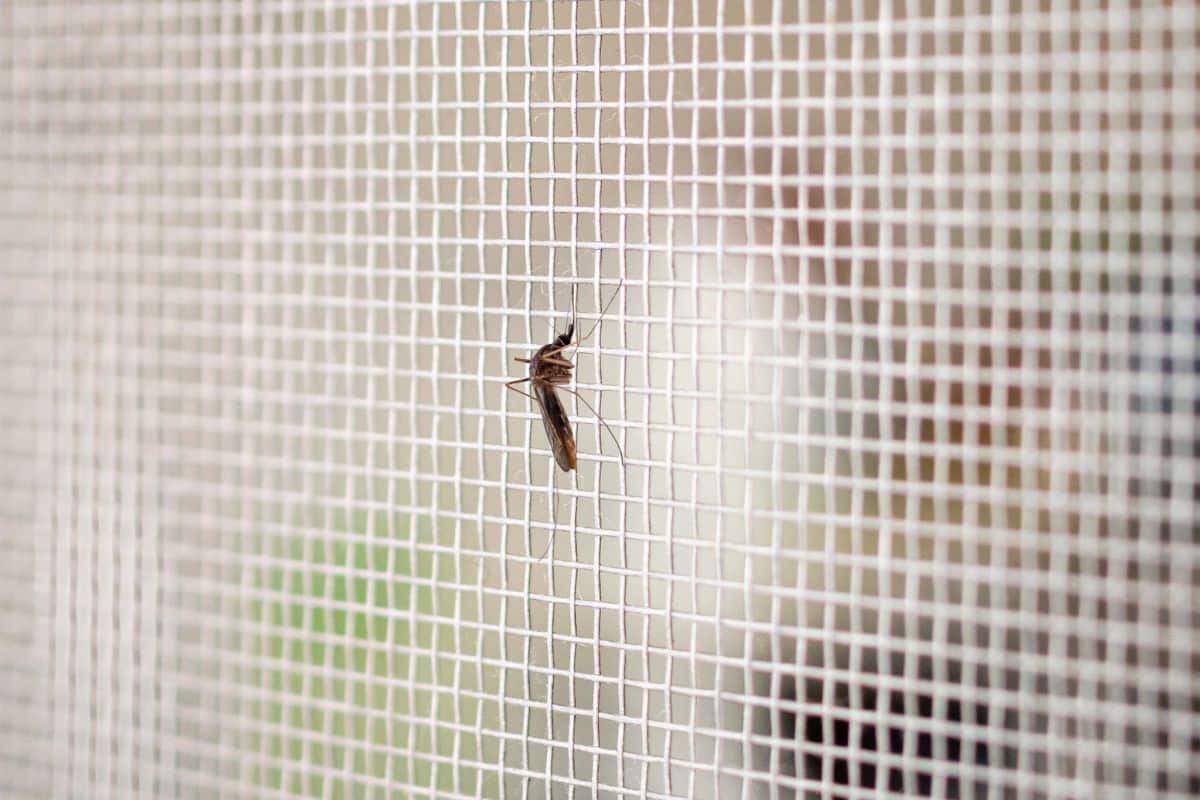 In addition to adding fans, outdoor balconies, porches, and patios can also be protected with screening and netting. If you have existing screens or netting, make a habit out of checking them over regularly for holes, especially at the beginning of the season. Small holes can be easily mended by adding a screen patch.
Note: There's a long-standing belief that painting porch ceilings blue can repel mosquitoes and other insects. This is likely due to the fact that paints used to contain lye, which probably did repel mosquitoes. Today, most paints are lye-free, so they won't do much for keeping mosquitoes away, but blue porch ceilings will definitely attract attention!
11. Swap out your lightbulbs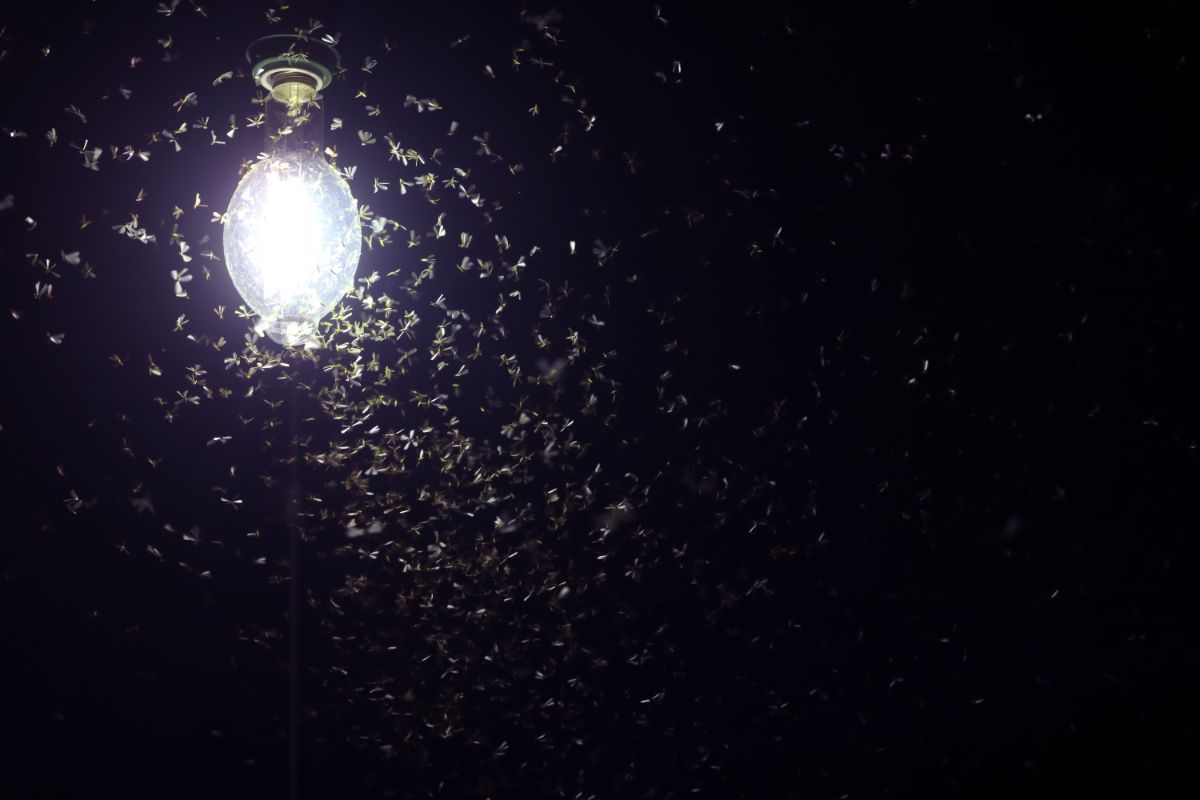 You've probably noticed that insects love to congregate around outdoor lighting, and mosquitoes can often be found buzzing around porch lights at night. However, flying insects are much less attracted to yellow lights than white lights.
Swapping out your porch light for a yellow LED bulb can reduce the number of mosquitoes near your home. These bulbs are also energy efficient, which means you'll save on your electricity bill too. For even better results, flip off your lights when you're not using them to reduce insect activity and save even more energy!
12. Use natural sprays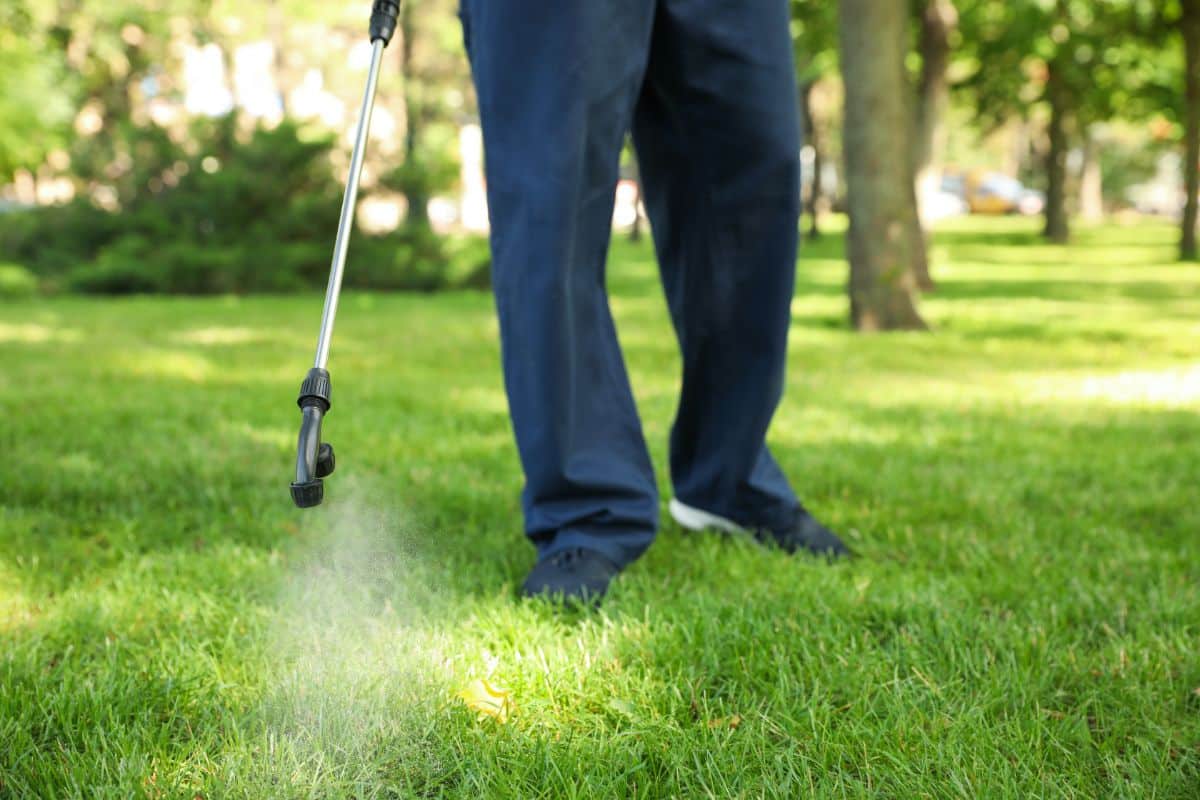 Yard sprays like Garlic Barrier and Mosquito Barrier contain garlic oil, which will naturally repel mosquitoes. These sprays can be applied around the exterior of your yard or patio or any other place you hang out. Simply pour the liquid product into a garden sprayer and get to work.
Application rates for these products can vary; however, in general, you should apply these products at least once a month. Garlic Barrier should be reapplied after heavy rains, and you may want to increase application rates if you have a particularly heavy mosquito infestation.
After spraying, you may notice that your garden smells a bit like garlic bread, but the scent will quickly fade away. Barrier sprays can be quite effective against mosquitoes, and they may also repel other garden pests, like ticks and deer.
Frequently asked questions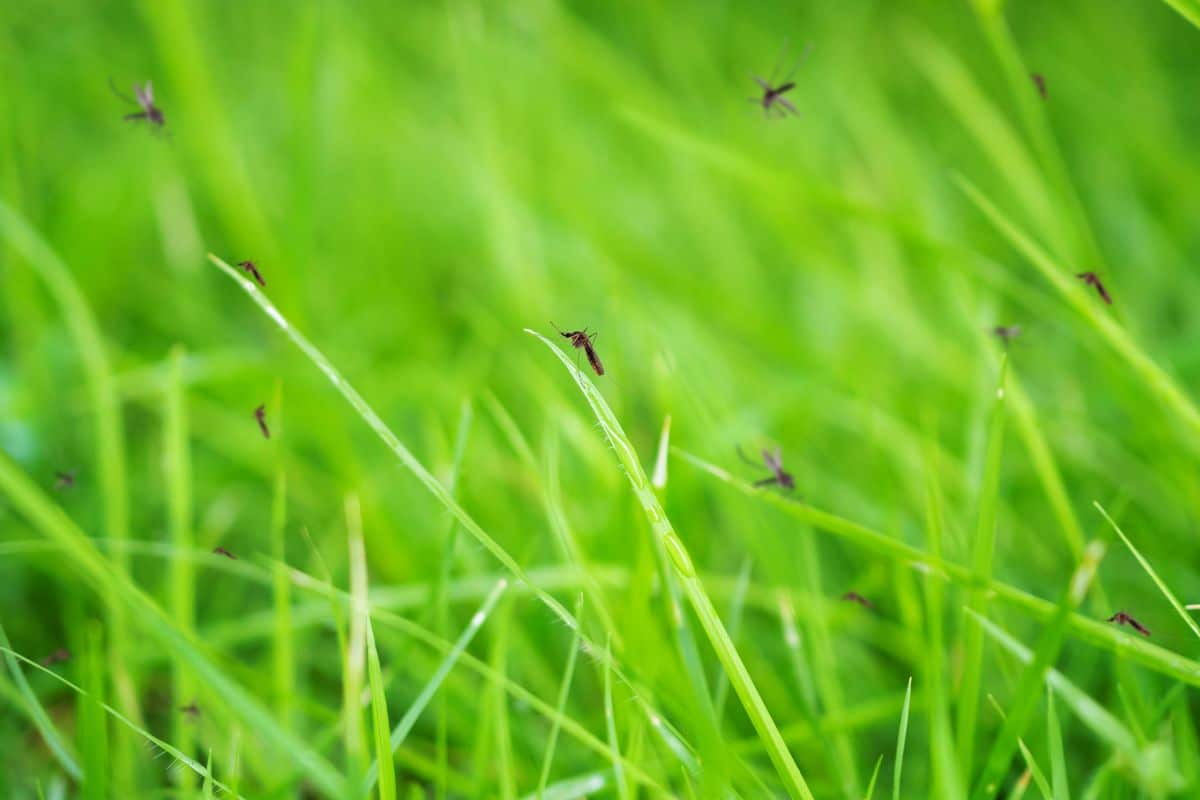 Summary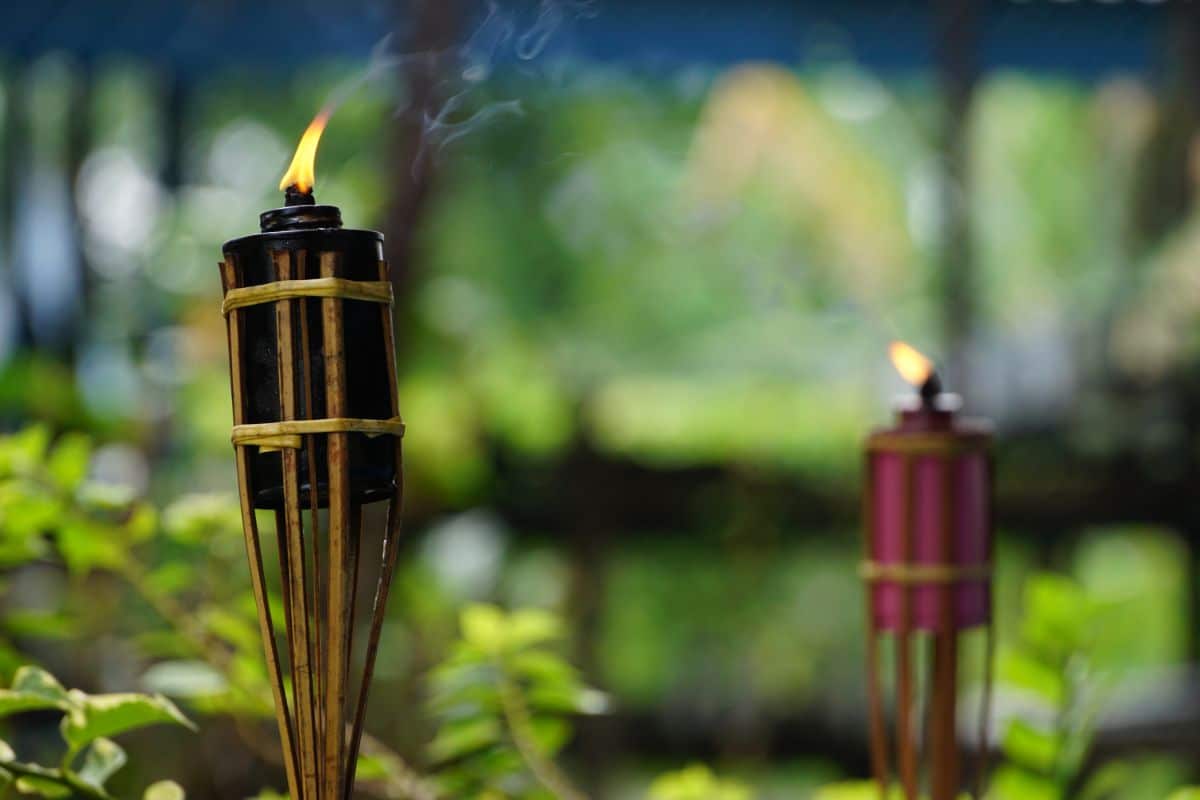 Mosquitoes are some of the most pesky insects that will ever visit your garden, and they can definitely ruin the fun of an evening outside. But they don't have to!
From performing a good garden cleanup to growing scented plants, there are lots of all-natural ways to keep mosquito populations in check. Using these methods to control mosquitoes will help protect your family from nasty bites and make it so much more pleasant to spend time outside. And if you're a gardener, more time spent outside is always a plus!
For more natural pest control tips, check out our guide on the most common garden pests right here.