The first frost date will be coming up, followed by the first hard freeze. Annuals such as marigolds and basil suddenly turn black, a bunch of mosquitoes bite the dust (yay!), and many people wake up shivering and try to figure out if they should turn their heater on now or tough it out.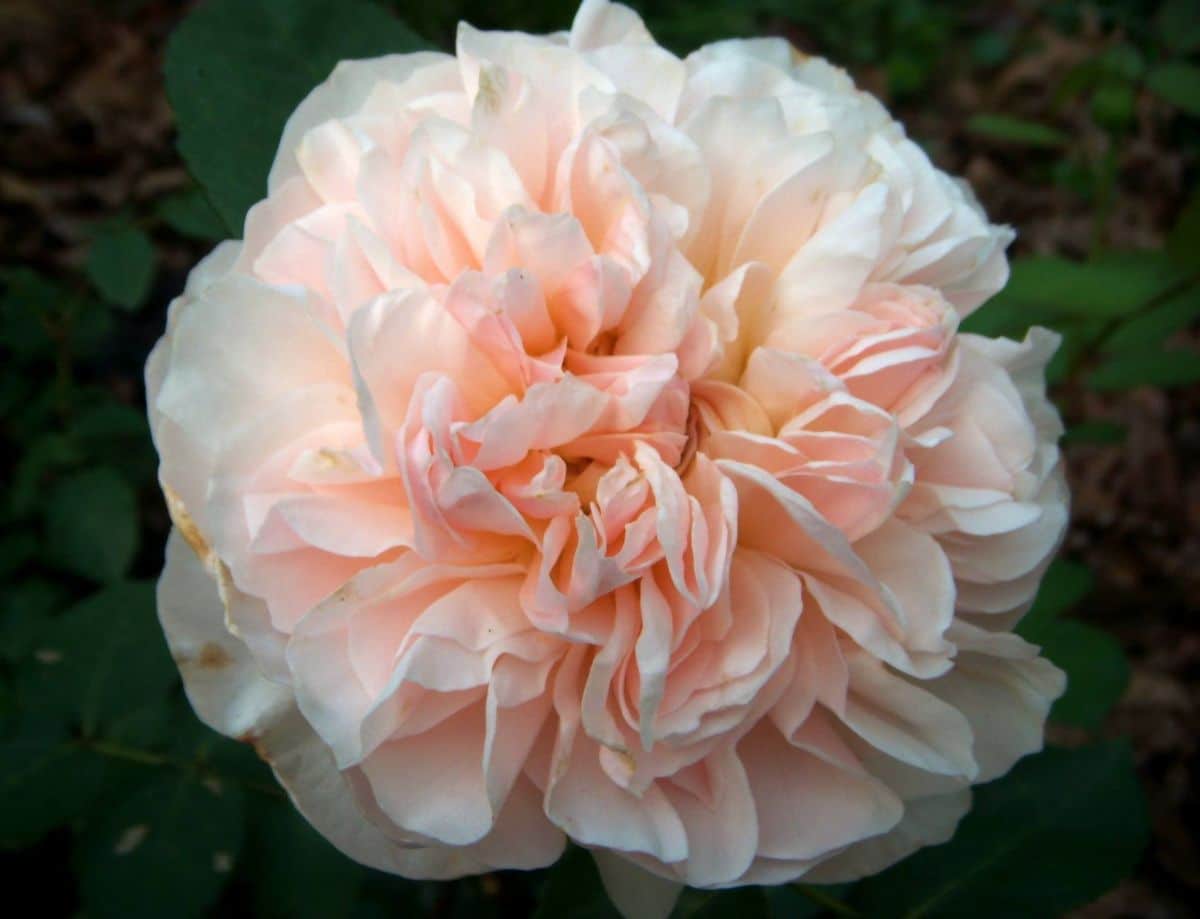 Rose lovers have stopped giving their roses fertilizer to allow them to toughen them up for winter. But you can still improve the soil with soil amendments that will make your roses blossom with joy.
Jump to:
What is a Soil Amendment? What Should a Soil Amendment Do?
An organic soil amendment is an organic material that is mixed into the soil that can break down into humus. Soil amendments add only a small amount of nutrients, which is great when you're trying to winterize your roses. Their main use is in improving the soil and feeding the organisms that live around their roots.
When the underground ecosystem of worms, microbiota, and tiny insects is thriving, your roses will also thrive. These small creatures in the soil and in the surface mulch are breaking down the soil amendments, where the rose roots can easily extract nutrients from it.
As the soil amendments break down further, they turn into humus – a complex organic material that enriches the soil retains water, and holds carbon where plants and other creatures can use it. Humus makes that rich, black soil that gardeners are trying to build and that roses love.
A good soil amendment is organic; it works with the soil and works with the roses.
Read on to find out why I'm such a fan of soil amendments and learn how to give a rose the best start possible for fall bloom by using them.
Should Soil Amendments for Roses Be Dug In?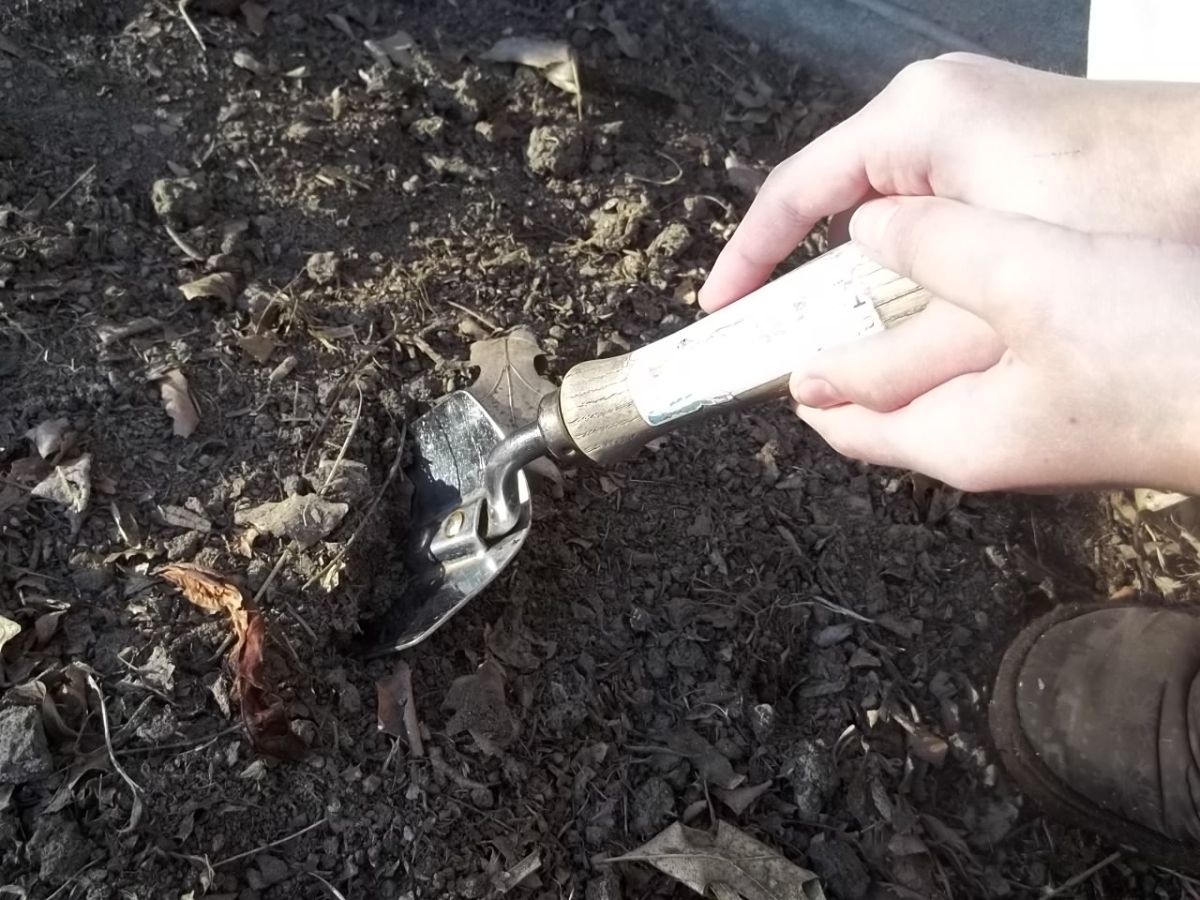 They can be dug in around the rose bushes because then it's easier for the roots to get a hold of the slow-release minerals that these amendments provide.
You can also top-dress the soil amendments around the roses, which is quicker, and the nutrients will get into the soil, though some of them will move a little more slowly than others.
1. Compost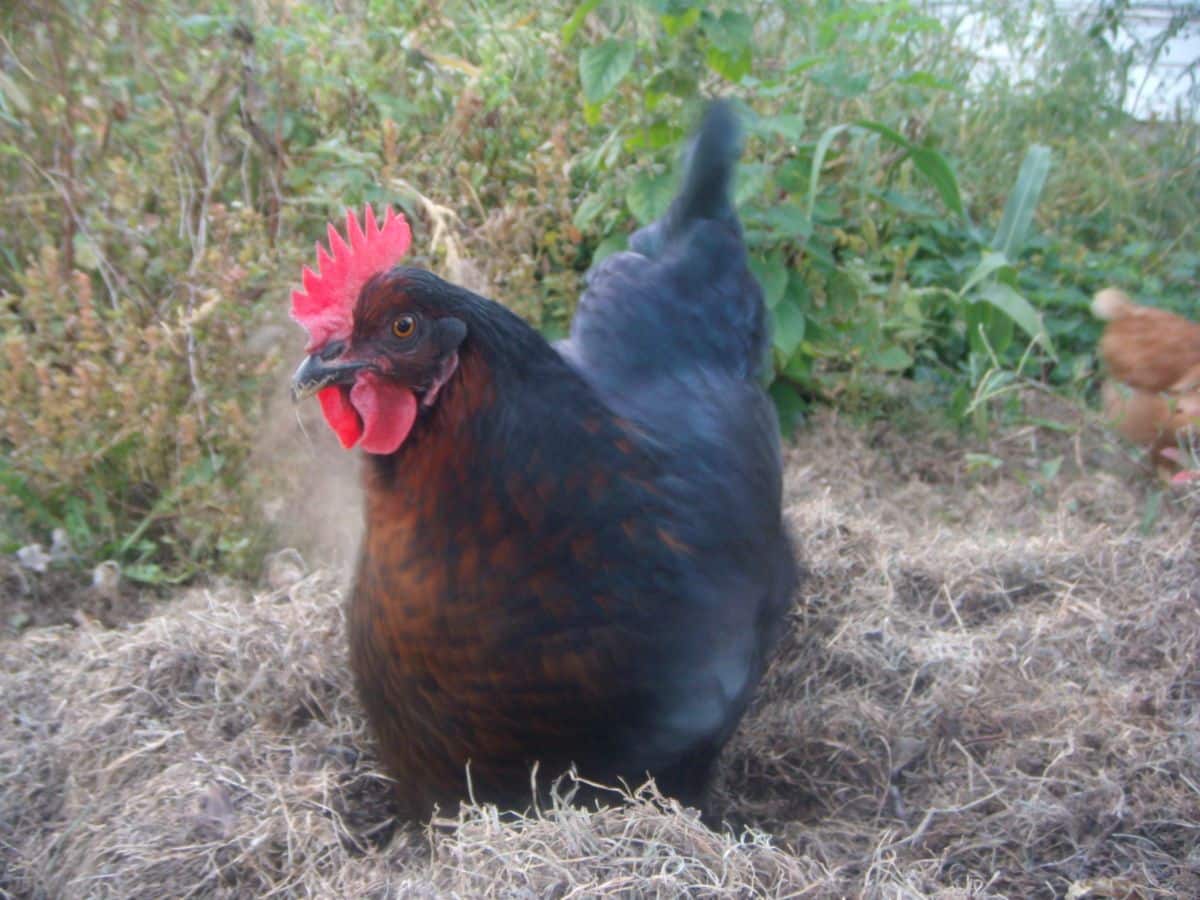 This soil amendment is always number one on the list. Composting is the ultimate way to turn organic household waste into black gold for your plants and create humus in the soil. Whether you have a compost tumbler or you've set up multiple compost bins made of old pallets, there's a way for anyone to break down table scraps and add it to their soil.
The composting process is pretty easy to learn and an inexpensive way to fertilize your plants.
What's more, compost adds organic material to the soil that breaks down into humus, improving the tilth and texture of the soil and giving roots the best possible place to grow.
2. Coconut Coir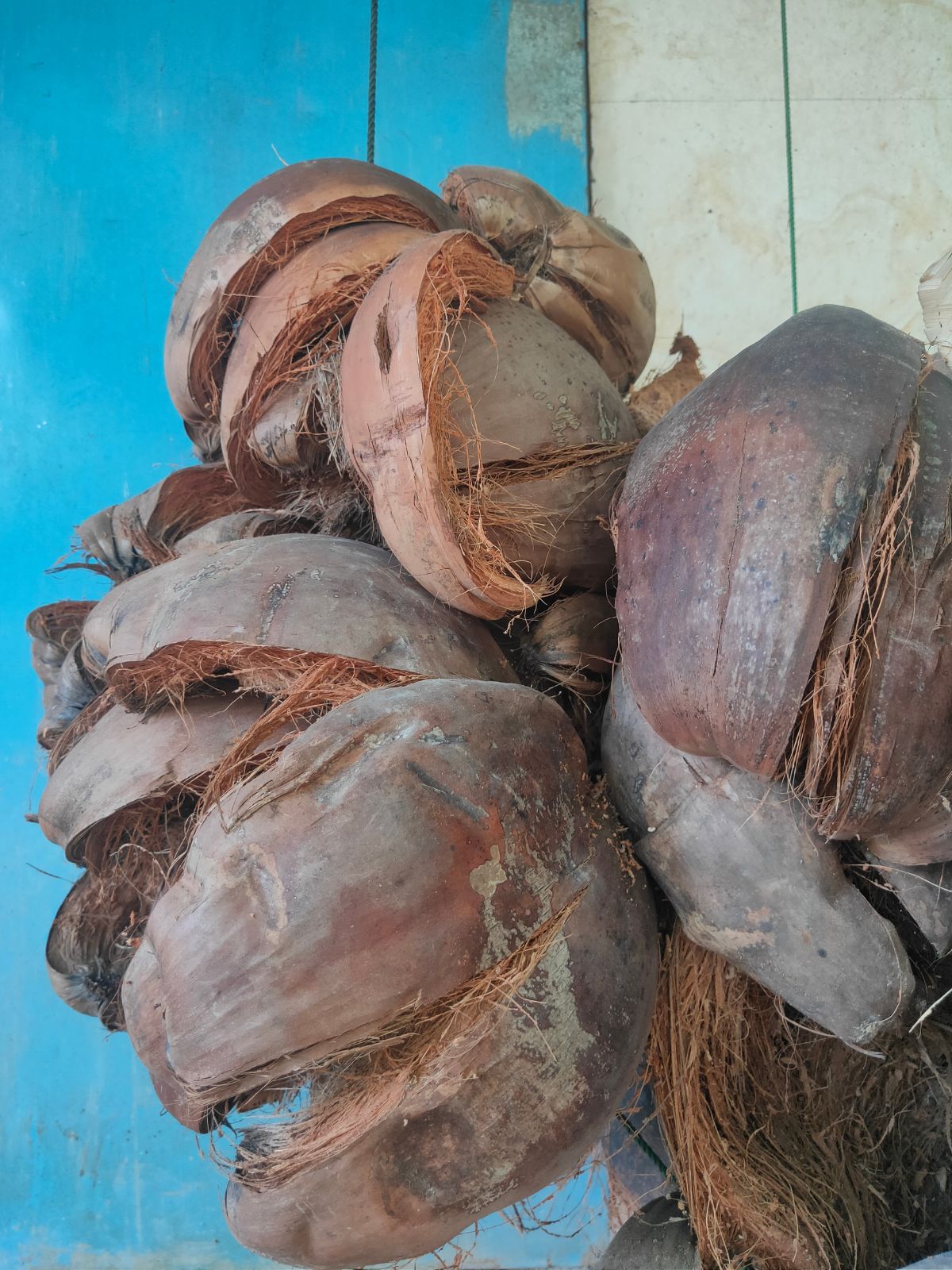 Coconut coir, also called coco coir or cocopeat, is an excellent soil conditioner that holds water like a sponge. It's a by-product of the coconut industry, made from the fibrous coconut husk that used to be thrown out until people realized how useful it was.
Coco coir is sold in bricks and bales. Just add water, and it expands to look amazingly like garden soil, spongy and light.
Unlike dry peat moss, which resists water as much as a seven-year-old boy at bathtime, coir is absorbent, retaining up to ten times its weight in water.
When peat moss dries out, little peat fibers float around in the air. On hot, windy days when I was potting plants in the greenhouse, I'd have to get the sprayer hose and wet down the potting mix in the potting table because tiny peat bits were floating everywhere. Then I'd blow my nose and get all these peat bits in my Kleenex.
Apparently, coir does not do this. A definite improvement.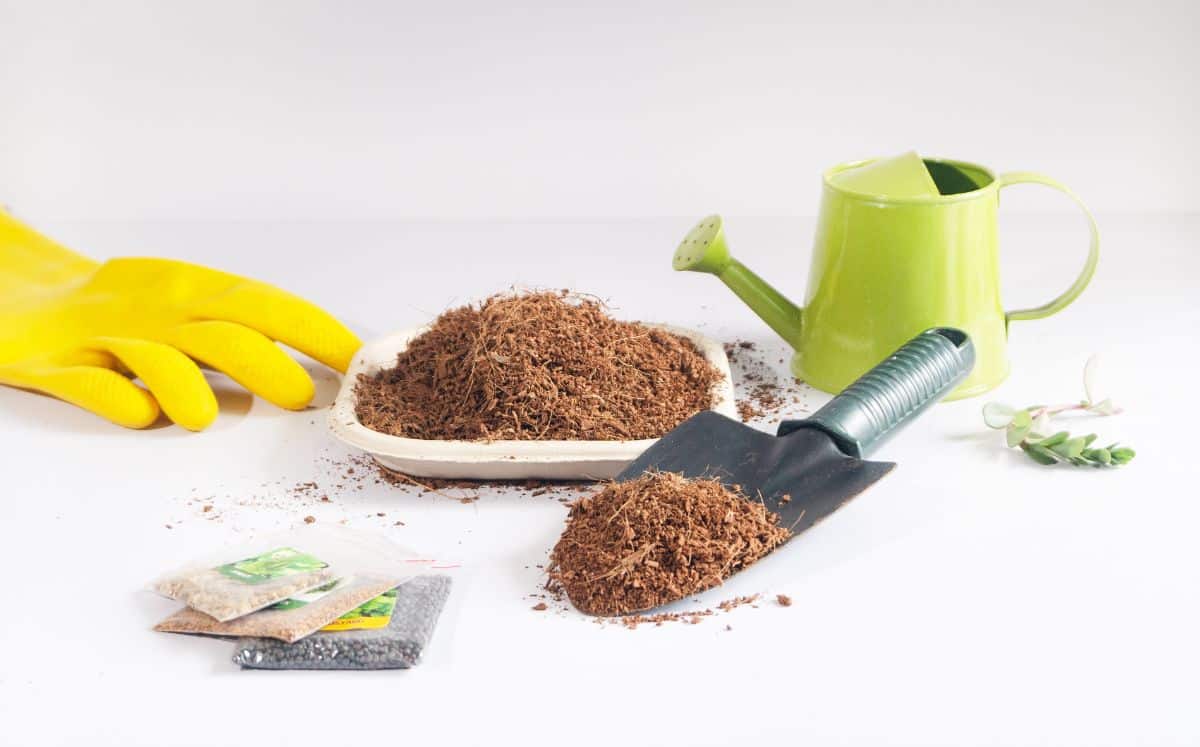 Coir doesn't contain nutrients (but neither does peat moss). It's used mainly to make heavy soil lighter.
It's also great for water retention. If you have sandy soil that drains and dries out quickly, mixing coir into it will help your roses. The coir will grab and hold onto water and keep your roses hydrated.
3. Alfalfa Meal
Roses – indeed, any other plants – love alfalfa for a simple reason: Alfalfa contains triacontanol, a naturally occurring growth stimulant. In spring, after the frosts are done, apply alfalfa meal around the base of your roses as a soil amendment and water it in. Your roses will pop with cascades of gorgeous blossoms.
The first time I used alfalfa meal in the Krug Park rose garden; I was blown away by how the roses just went crazy with growth and blooms. It was amazing.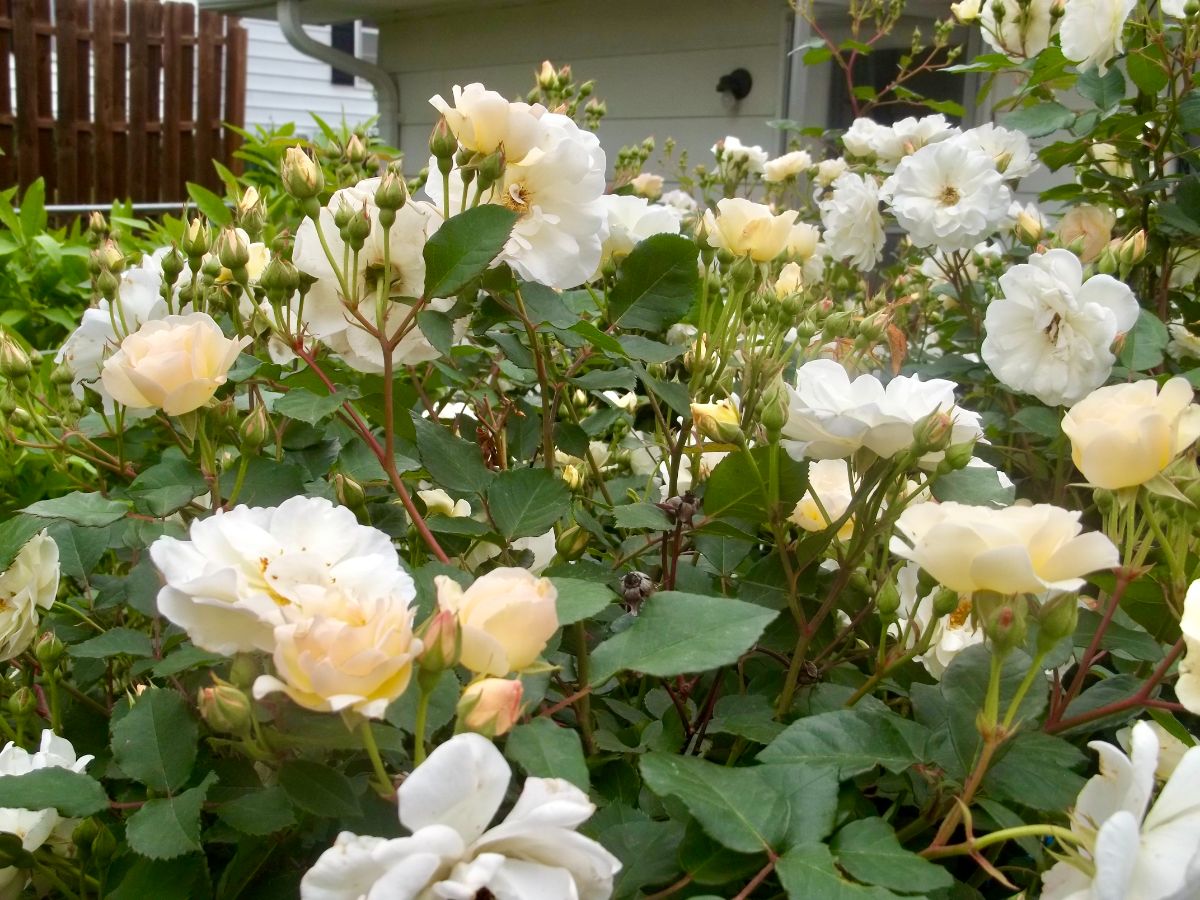 The alfalfa meal can be scattered around the rootzones of your roses and watered in, or you can mix it into the top layer of your soil.
Alfalfa also contains low amounts of NPK – nitrogen, phosphorus, and potassium – as well as trace minerals to fertilize the rose. Alfalfa meal is a great soil amendment for worn-out soils as well as healthy soils. It breaks down into humus to enrich the earth.
If you have chickens or ducks, it will enrich these little greedy-guts as well. I would spread alfalfa meal around my roses at the Krug Park rose garden, and then the ducks and geese would come up from the lagoon and dabble through the soil and eat it!
Dial Back Alfalfa Meal in Summer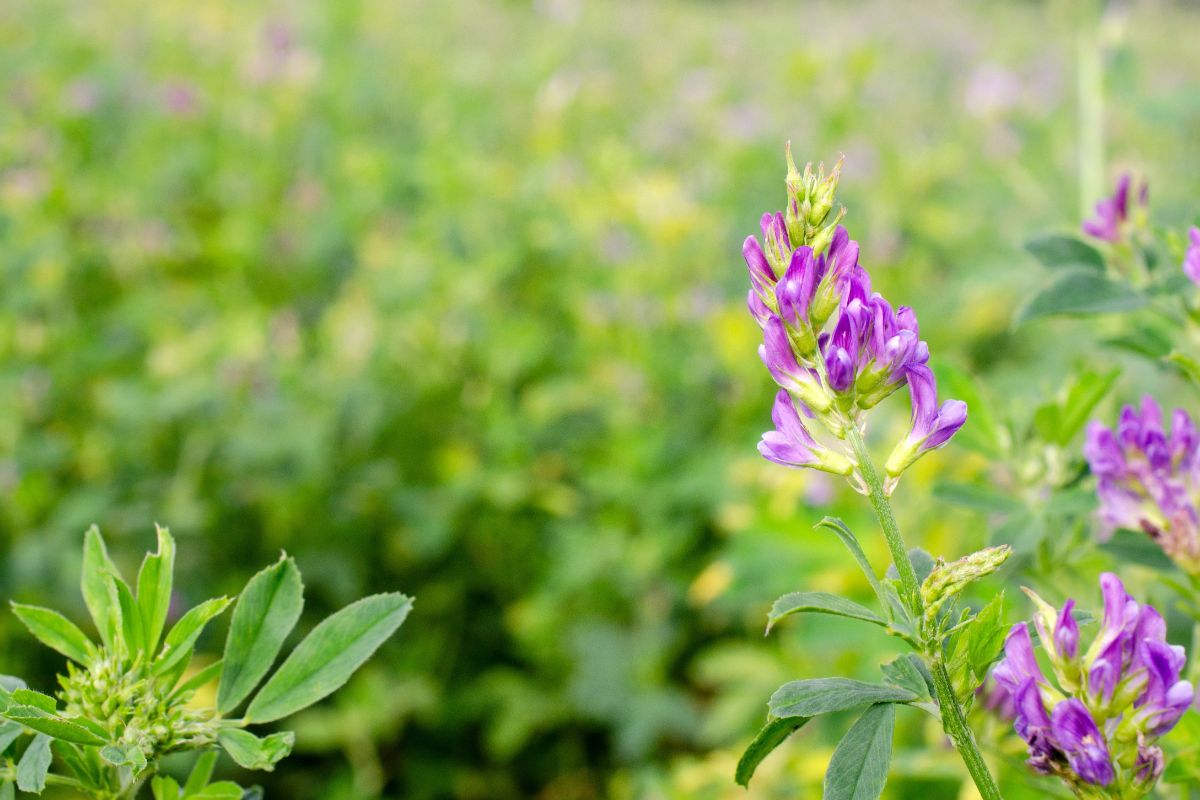 It's a good idea to stop giving alfalfa meal to roses when temperatures start rising past 80 degrees in summer.
Here's why: When the temperature stays over 90 degrees for an extended time, roses will die back or go into "heat dormancy," where plants stop growing to conserve energy. This is especially true for roses in urban locations, where heat is reflected at them from pavement and buildings even long after sundown.
During heat waves, continue giving the rose regular fertilizer and lots of water, but no alfalfa meal. Even though the rose isn't actively growing, it is still using lots of energy in the heat. Giving it a growth stimulant to make it grow when it's trying to conserve energy will backfire.
Once the heat starts dialing back in late summer and early fall, and when the roses start growing on their own again, go ahead and give them alfalfa meal again to bring on a brilliant show of fall blossoms.
4. Seaweed and Kelp is a Great Soil Amendment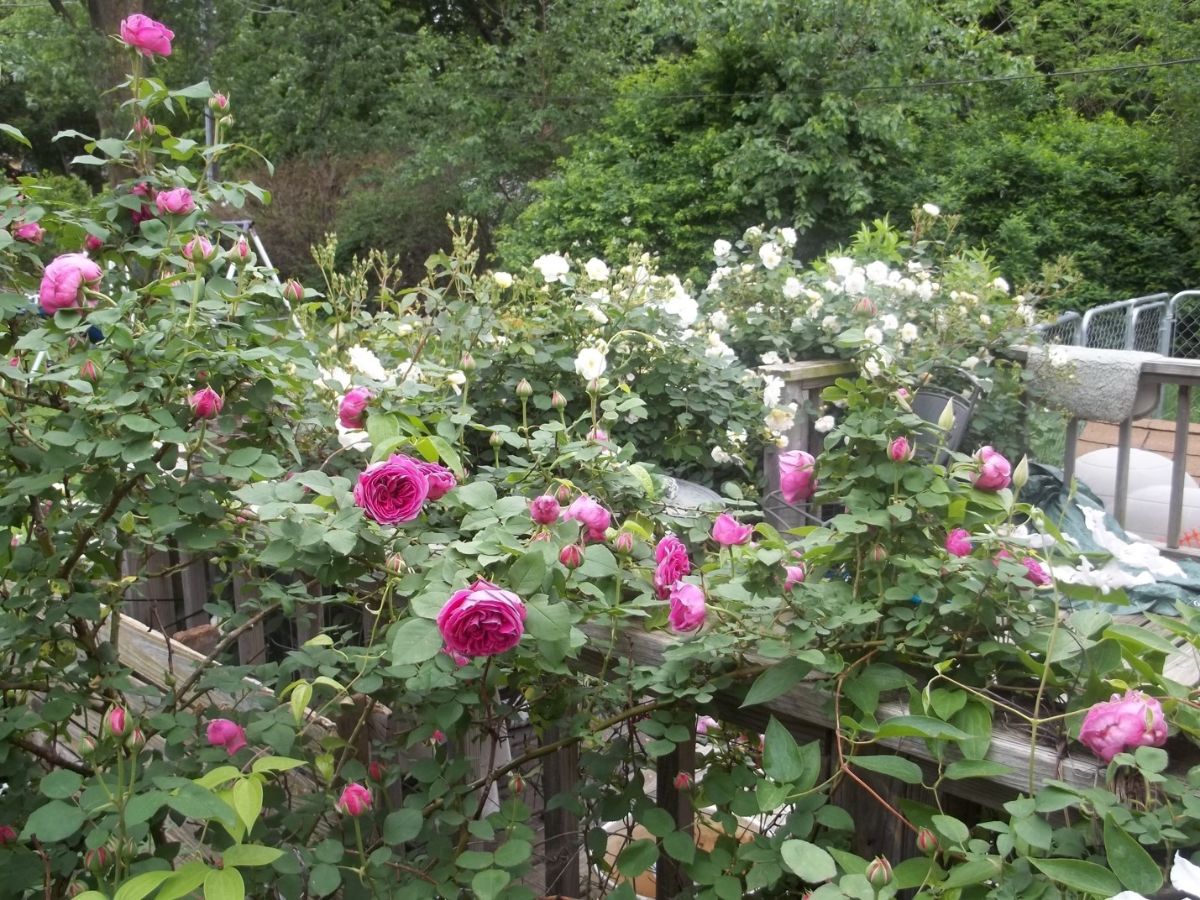 Undersea materials like kelp, fish, and seaweed have low NPK values but still have great nutritional value for plants through a vast array of micronutrients as well as growth hormones such as auxins, gibberellins, and cytokinins.
Seaweed, kelp, and fish will stimulate the microbes in your soil, improve soil tilth, and grow great roses.
Fish emulsion in its liquid form is great for foliar feeding the roses in spring and summer. It's high in nitrogen and other minerals. The flies will come to investigate the great aroma and maybe a few cats.
What's more, kelp is one of the fastest-growing plants in the world, making it a very renewable resource.
BYOS (Bring Your Own Seaweed)
If you live near the ocean, you might be able to gather your own seaweed fresh off the beach (depending on local ordinances on seaweed collecting). Choose only fresh seaweed, as the older seaweed will quickly turn rank in your car and compost pile.
When you bring home the seaweed, soak it in water for a few hours to get rid of the extra salt and sand. Then add it to your compost pile with an equal amount of "brown" but very light material, like straw. Keep turning it so the seaweed doesn't collapse into an anaerobic, stinky mess. It breaks down nicely and adds all kinds of good stuff to your roses.
5. Mulches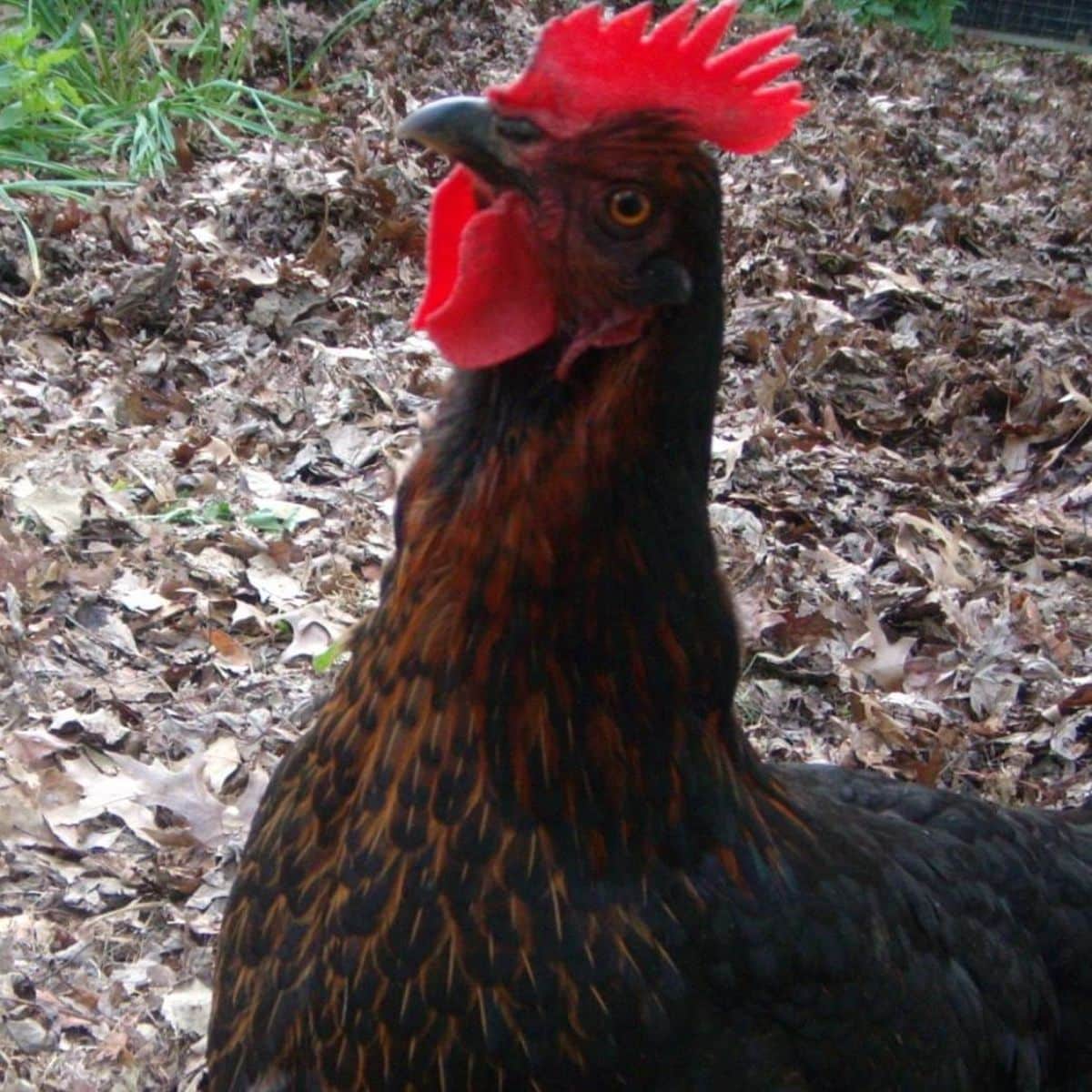 Mulching is a way to add soil amendments on top of the ground and letting them break down slowly while shading roots, retaining water, and feeding the underground ecosystem and the roots they live in.
Roses prefer slightly acidic soil, so pine needles, pine bark, and pine chips can be an excellent mulch. Grass clippings (just as long as they are herbicide-free) break down quickly, and wood chips will break down slowly – but both give you good humus in the end.
Fallen leaves are also great mulches – and definitely abundant this time of year. Some leaves, like oak, are extremely slow to break down, so run over them with a mulching or regular mower before using them to mulch your roses.
Mulching now will also give you plenty of materials to work with when it's time to start covering your roses for winter. It's always nice to get a jump on the season.
Soil Amendments That Aren't Bad, Just Misunderstood
There are a few standard soil amendments that have been used on roses for ages, including peat moss, bone meal, and blood meal. These days, peat moss is a better, more eco-friendly alternative. Bone meal might not be necessary in certain soils. A blood meal is better for spring planting.
You can still use them, naturally, but just be aware of the caveats!
1. Peat Moss and its Eco-Friendly Alternative
Sphagnum peat moss, which is harvested from Canadian peat bogs, has been a mainstay of potting soils for ages because of its amazing water-absorbing and soil-conditioning properties.
Lately, however, peat moss is being replaced by coconut coir, which is a much more sustainable alternative.
Peat moss has been over-harvested from Scottish peat bogs for years. Even though the Canadian sphagnum peat bogs are in better shape than those across the ocean, harvesting peat moss also releases a lot of carbon into the air. Coir is a better, more eco-friendly alternative.
2. Check Your Soil Before Using Bone Meal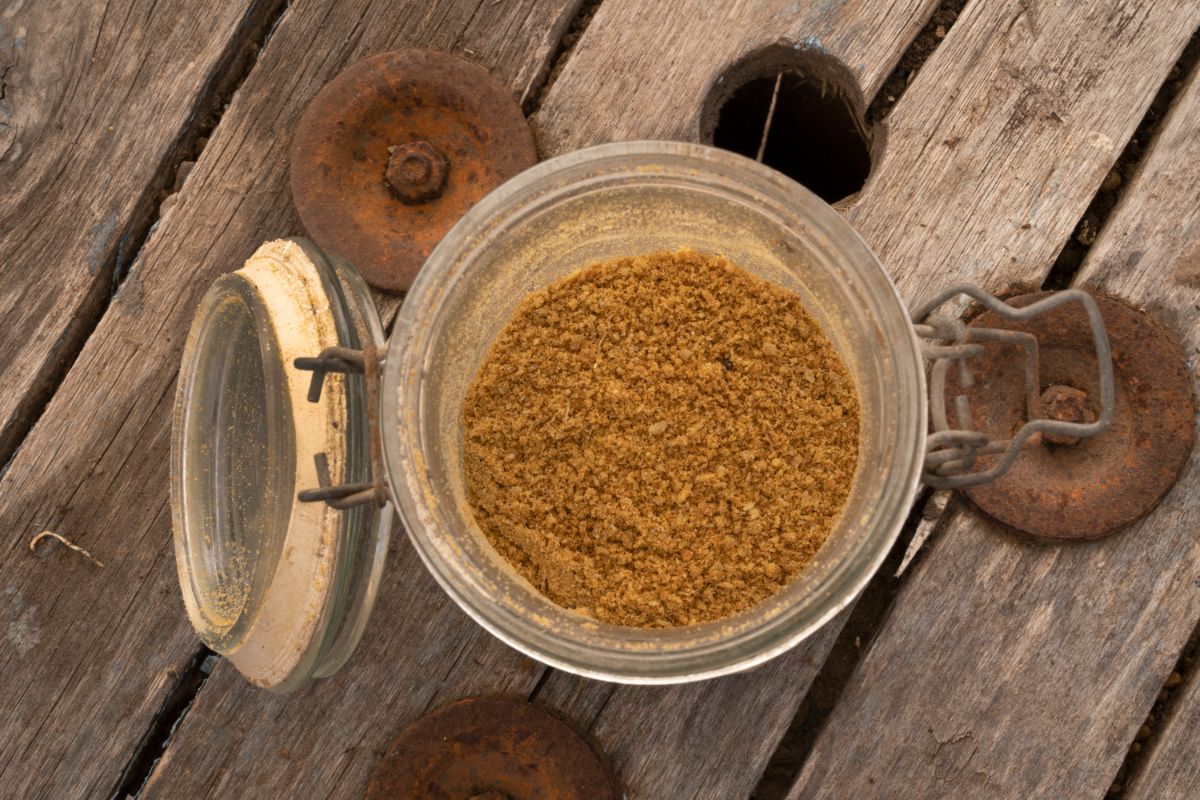 Bone meal is made from bones that have been completely cleaned and steamed. It's a good source of phosphorus and calcium, with a little bit of nitrogen.
The common wisdom is to "add one cup of bone meal to your roses" when you're planting them or just as a top dressing. And that's been true over time.
New research states that bone meal might not be necessary if your soil already has enough phosphorus. Too much phosphorus in the soil seems to interfere with the mycorrhizal fungi.
If a plant can't absorb enough phosphorus out of the soil, its roots will put out a kind of "Bat-signal," as it were. Mycorrhizal fungus will respond to the call by forming a symbiotic relationship with the roots. The mycorrhizae help the plant absorb the phosphorus that it can't access, and the plant roots give the fungus a safe place to live where predators can't attack it.
When You Should Skip Bone Meal
If you have been trying to amend soil to include mycorrhizae and to encourage this fungus to make connections with your plants, skip the bone meal. If this isn't a concern, then you're okay.
Research from Colorado State University shows that the phosphorus in bone meal is only available to plants in soils with a pH of less than 7.0. In other words, if you have very alkaline soil, there's no point in adding bone meal.
What does this mean for the average gardener?
All in all, it's a good idea to order a soil test through your local University Extension service before you fertilize. Then you'll know exactly what your soil needs and what it doesn't need. If the phosphorus level in your soil is low, then go ahead and add the bone meal.
3. Skip the Blood Meal in Fall (It's Okay in Spring)
Blood meal is made from dried blood from slaughterhouses. It's an excellent source of nitrogen that's great to use in spring but not a good idea in fall. Nitrogen encourages tender new growth, which would be quickly killed off at the first freeze.
Rosefiend Cordell is her gardening book pen name; she writes epic fantasy with dragons under her real name (you can read those as well, hint hint).