Fall's cool weather means that roses are gearing up for one last extravaganza of bloom before winter rolls in. Here are 6 ways to make that last burst of bloom one to remember while getting the roses ready for winter and next spring.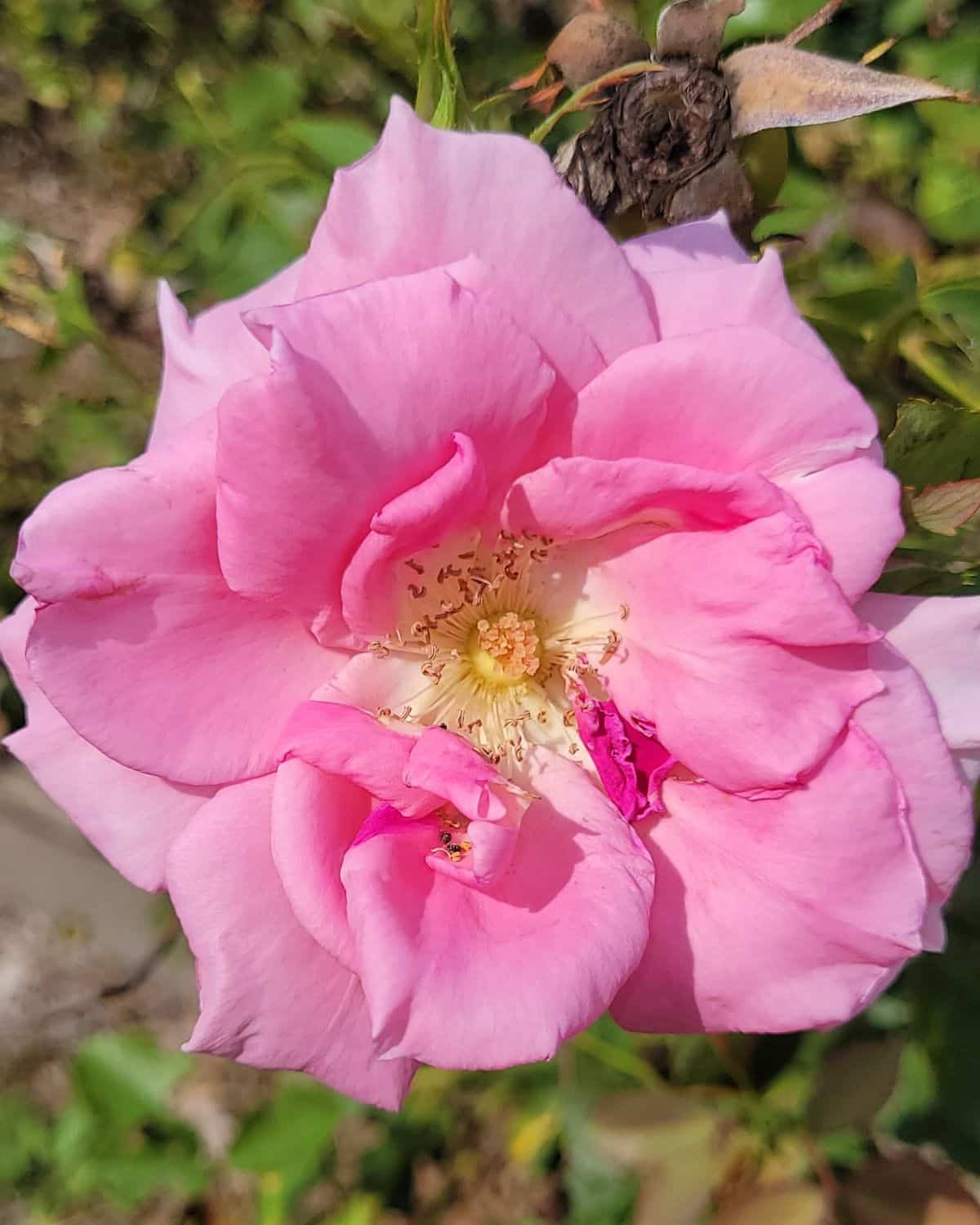 Jump to:
1. Deadhead Roses in Late Summer
While it's still hot, trim off faded and dead flowers so new blossom will form. No need to cut too far back – you just want to get the old flowers out of the way to encourage the rose to start blooming again.
2. Clean Up Your Roses
Tidy up your roses by doing a few tasks:
Prune out small canes no bigger than a pencil.
Clip off and get rid of leaves that are badly infected with blackspot or powdery mildew.
Rake up diseased leaves under the rosebush and get them out of the garden, or use a leaf blower.
Cut out damaged canes.
If you have two canes that crisscross, cut one of them out.
3. Give Roses a Dose of Alfalfa Meal …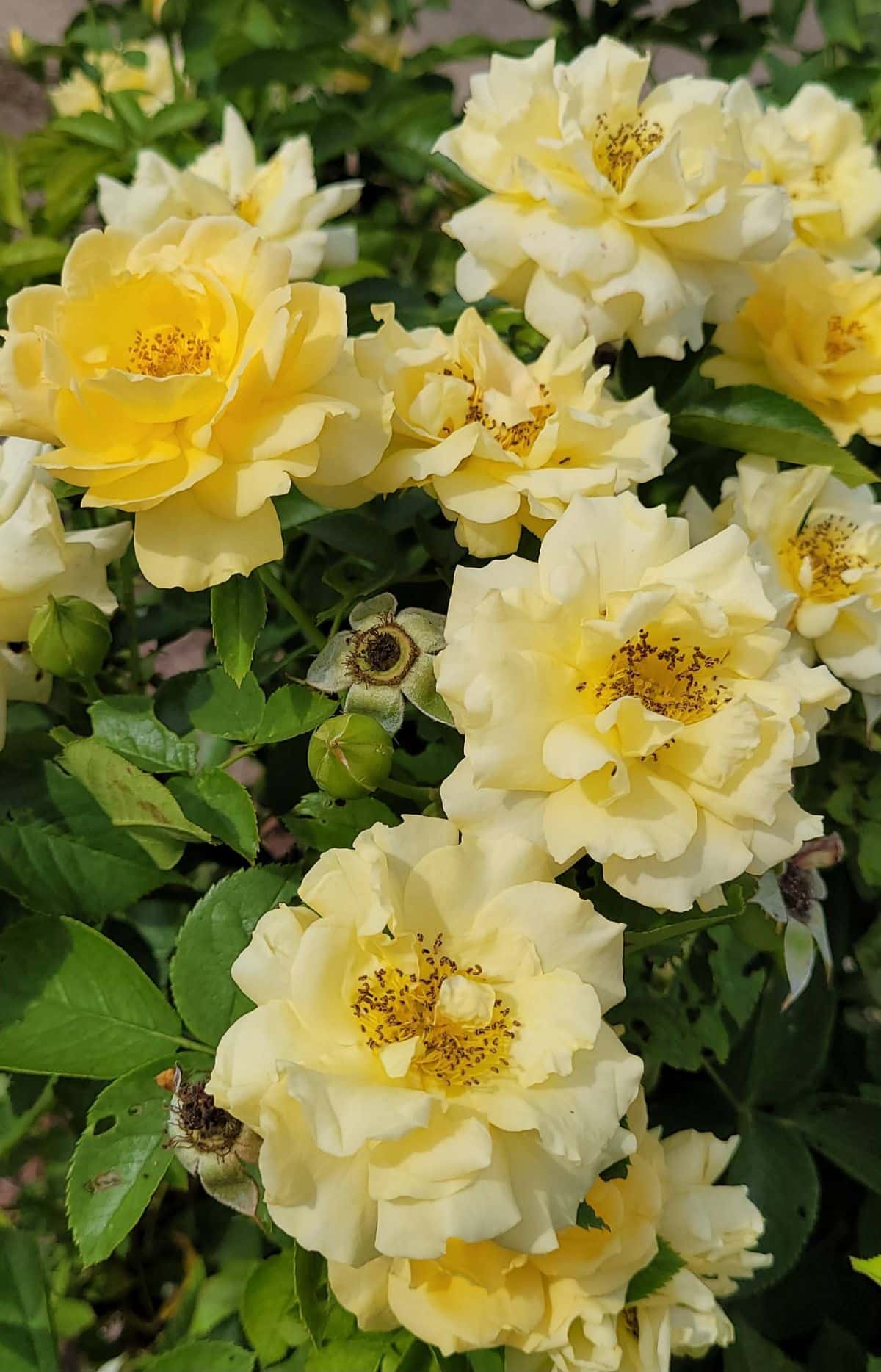 Now here's the gardening tip that's really going to bring home the gold, as far as blooming roses.
Alfalfa is an incredibly useful plant all around, but as a soil additive for roses and other plants, it can result in superior plant growth and a burst of blooms.
As it breaks down, alfalfa releases a growth stimulant called triacontanol. The Organic Gardening Research Center found that small amounts of triacontanol increased vegetable yields by 30 to 60 percent.
Plain meal doesn't do the trick, however. Some organic rose fertilizers will mix alfalfa with other good ingredients such as humic acid, feather meal, poultry manure, and greensand. The result is ingredients that all contribute to the growth of the roses.
Pour a half-cup of alfalfa meal around each plant, cover it up with a little mulch, and water it in. The triacontanol will trigger a growth spurt with healthier leaves and a ton of flowers.
Don't overdo the alfalfa meal. The phrase "A little dab'll do ya" definitely applies to alfalfa meal. Too much will have the opposite effect on your rose.
If rabbits and mice are pests in your garden, use alfalfa meal instead of pellets. Bury the alfalfa meal underground.
If the hungry critters dig for your alfalfa, you have an alternative. You'll get the same results – and more quickly – by making alfalfa tea instead.
4. … Or Give Your Roses a Dose of Alfalfa Tea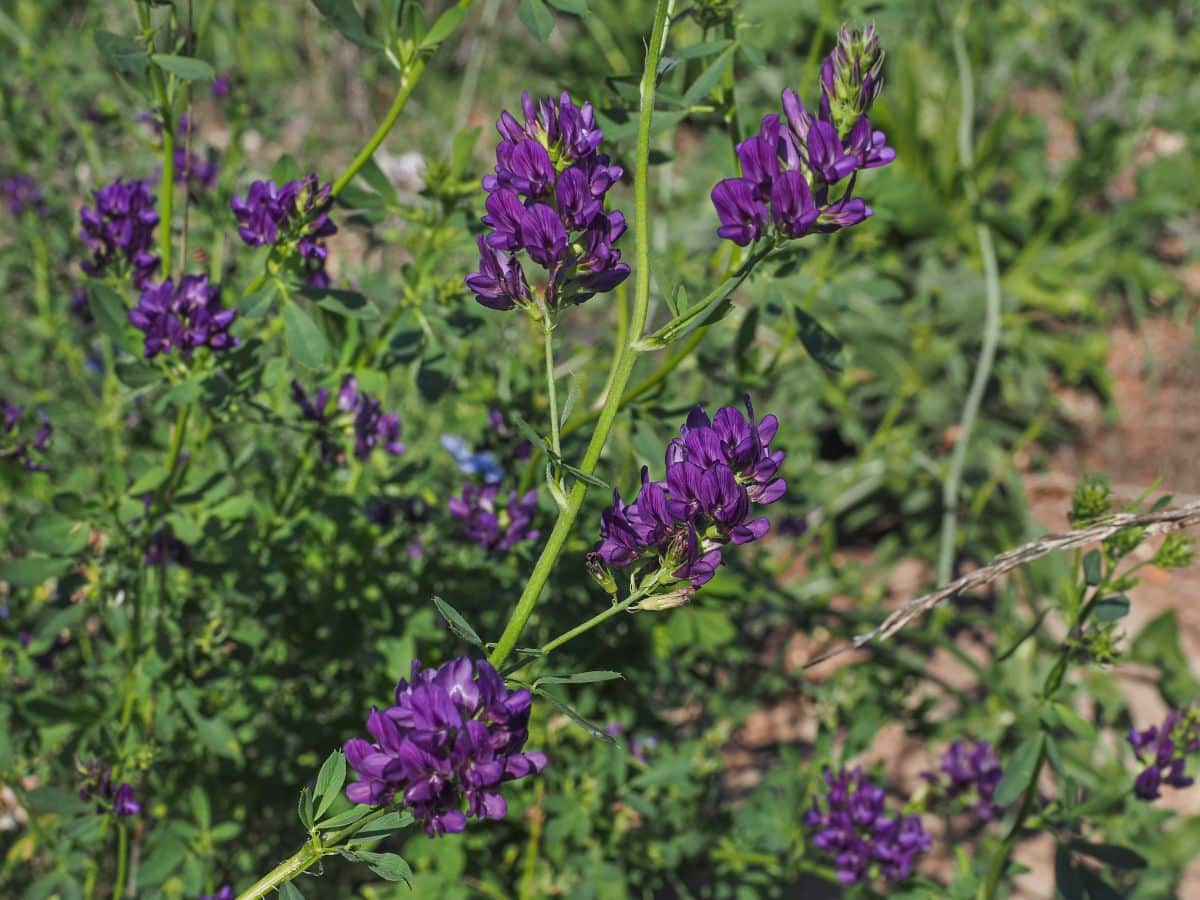 Here's a recipe you can make in a 5-gallon bucket.
Mix together:
1 cup of alfalfa meal
5 gallons of water
Cover it (so mosquitoes don't breed in it) and let it sit for 24 hours.
Stir it occasionally for the next three days.
After three days, the tea will be ready. It might be bubbling, a sign of fermentation. This is normal. It will also smell!
Before using, add (optional)
Put on old clothes because if you spill this on yourself, people are going to give you a wide berth. Give each rose a cup or two of alfalfa tea, then water it in a little to move it through the soil.
Whatever form your roses get their alfalfa in, you're going to enjoy the show of blossoms that's going to follow.
5. Add Fall-Blooming Perennials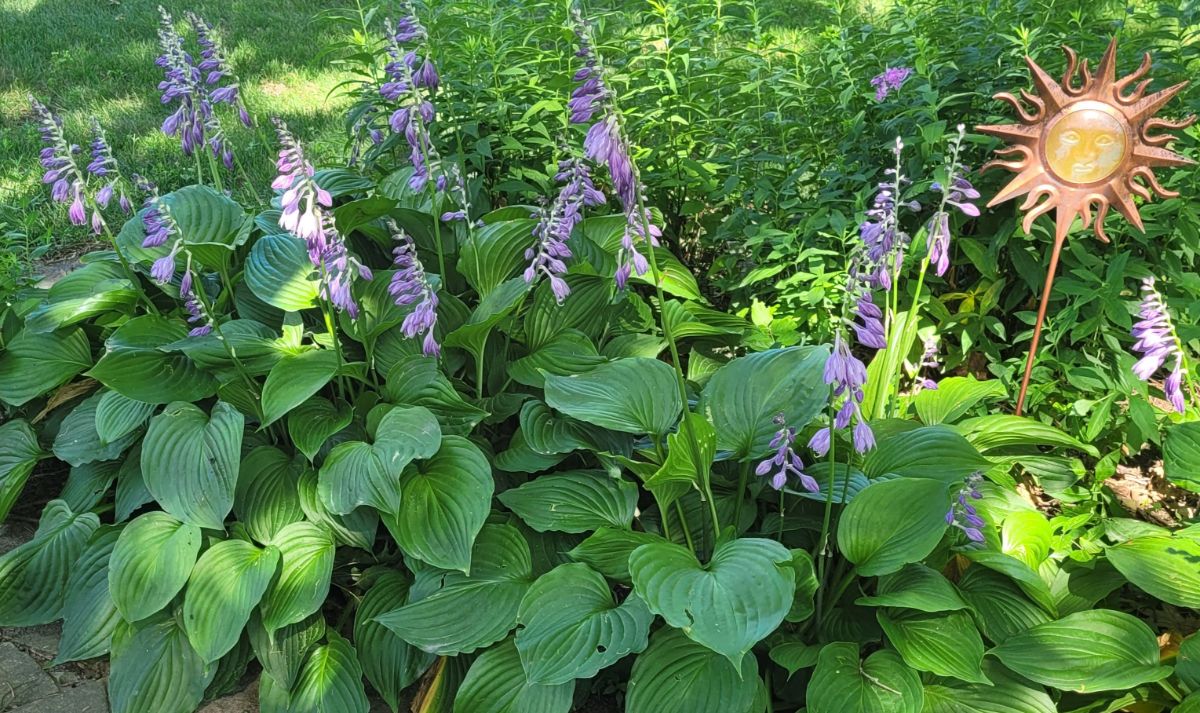 Fall-blooming perennials such as asters, 'Autumn Joy' sedum, and Russian sage will attract beneficial insects and add beautiful purples and magentas to complement your roses.
The nice thing about perennials is that they will come back year after year. Annuals die off after frost, and you'll have to plant them all again next year. But with perennials, they just keep growing and blooming year after year.
Choose variegated perennials as an additional bonus. Their brightly-colored leaves will add color from spring to fall, even when the perennials aren't blooming.
6. Buy Roses on Sale to Add to the Garden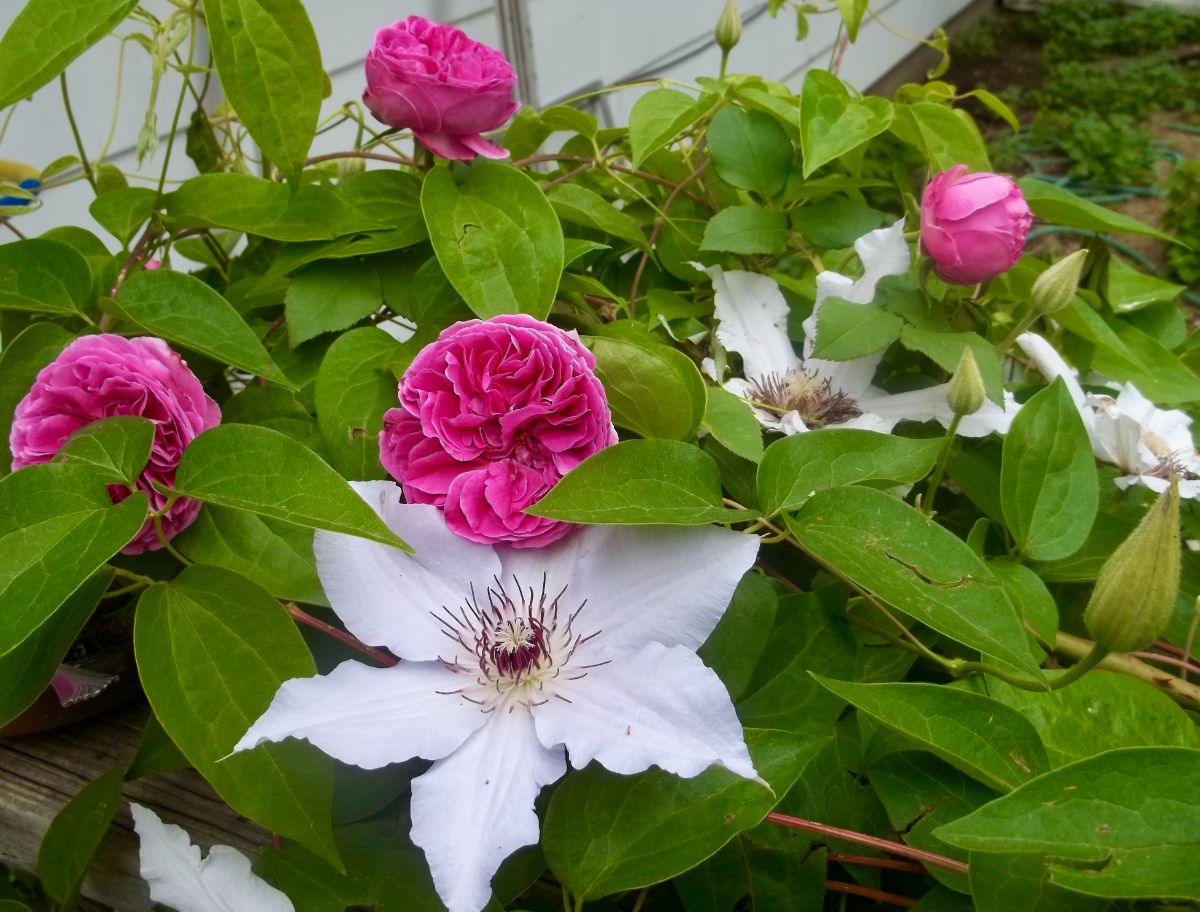 Not only are perennials on sale right now, but roses are too! If your garden has any gaps in it that need to be filled, or if you just, I don't know, want to add 26 more roses to your backyard, then this is the time to pick up a good bargain.
Fall is great for planting because the to-do list isn't as overbooked as it is in spring. Once you get it tucked into the ground for its long winter's nap, you can cover it with about a foot of mulch when winter comes, then in spring uncover it, little by little, until the frosts are done – and then your rose starts to grow and might even flower for you. Can't beat that!