Gardening uses a lot of repetitive motions, so it can be a cause of muscle and tendon strains. Hand strain is common for gardeners, and if you have a repetitive use injury like carpal tunnel or a painful condition like arthritis, gardening can make it worse.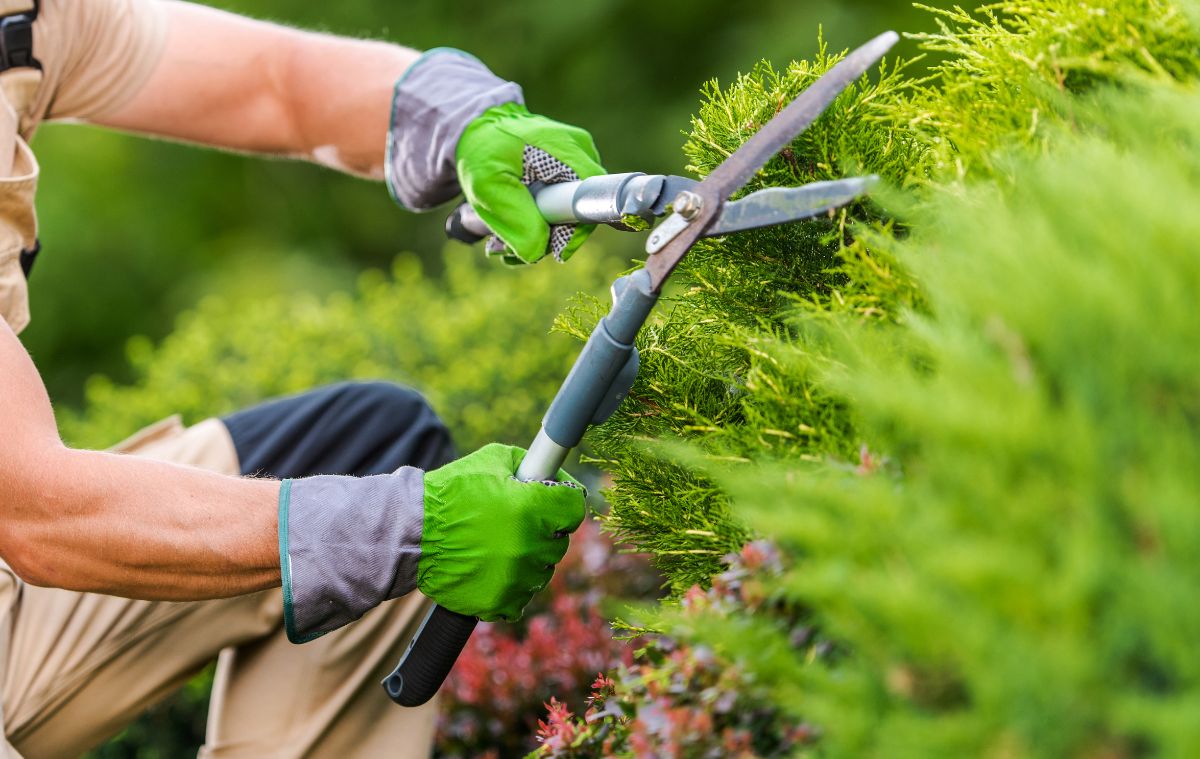 Some of the tools and equipment we use regularly in the garden can make the pain worse, too. Mowers, rototillers, and things like power saws have a lot of vibration, and vibration is a known contributor to repetitive stress conditions.
So, what do the experts say we should do about it? Quit gardening? No way!
Follow these tips and tricks and use these garden tools instead:
Jump to:
12 Tools and Tips that Make Gardening Easier on the Hands
1. Wear gloves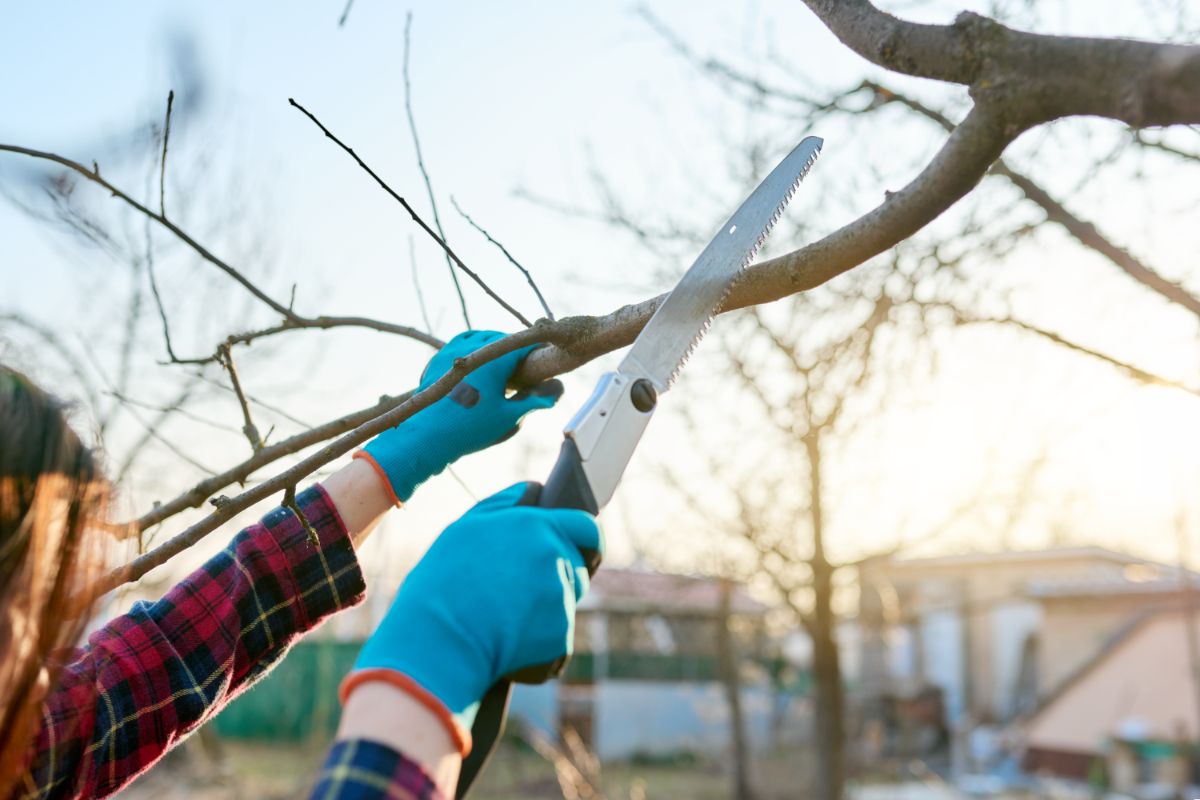 You wouldn't think wearing gloves would be much related to reducing hand strain or repetitive use issues, but experts like this Occupational Therapist from Wentworth-Douglass Hospital say it is. Gloves, of course, protect your skin and keep your hands cleaner, but they also give you padding. Padding reduces force to your hands and reduces vibration, so the gloves can work to reduce injury and strain caused by those things.
2. Wear gloves with a grip
Gloves with gripping surfaces help to reduce the amount of pressure or pinching you need to do to perform a task. Rubber-coated garden gloves are a good choice that will help you get a grip and not work so hard to do it.
3. Use tools with spring-loaded or ratcheting assistance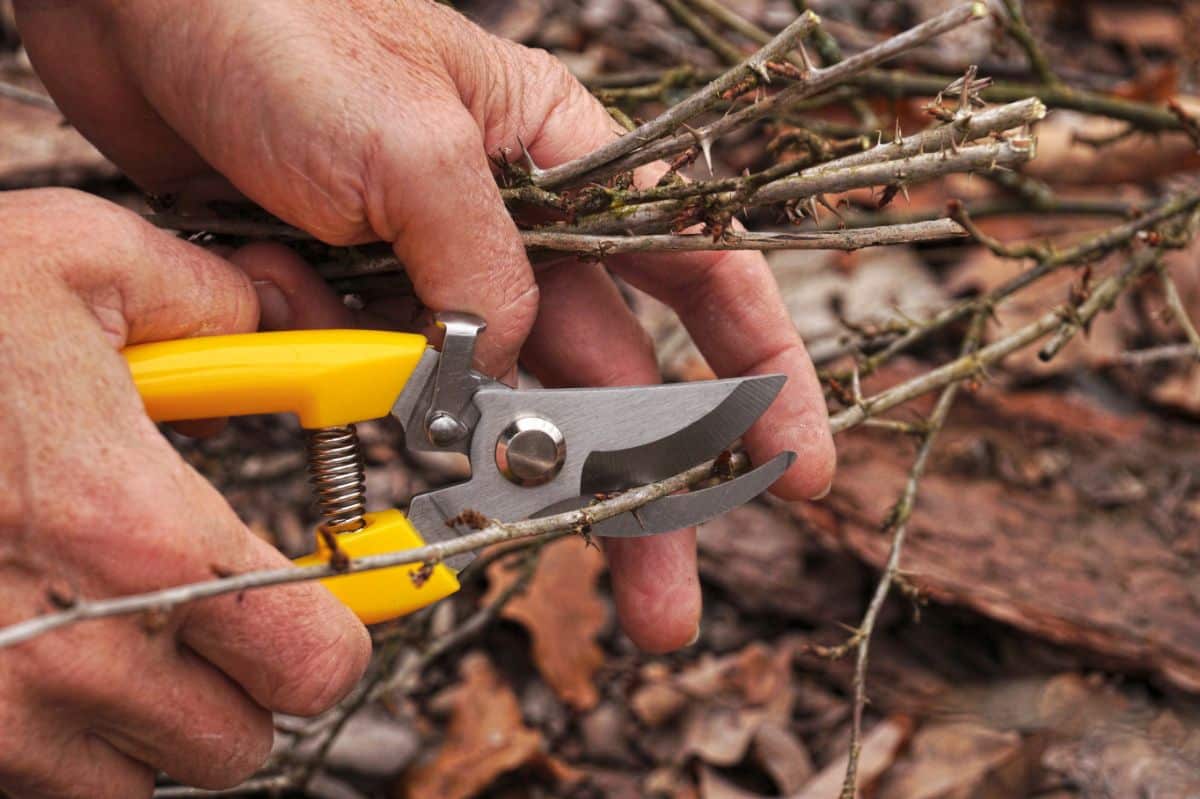 Spring-loaded tools are easier to use, and they cut down the force used to open and close them. This saves your hands a lot of strain. They are easier for people with limited strength or people who experience a lot of hand pain to use. Some examples of spring-loaded tools that can help in the garden are pruners and cutters with ratcheting action.
4. Keep tools sharp and in good repair
Sharp tools and tools that are in good working order take a lot less strength and effort to use. When tools work as they are supposed to, they greatly reduce the force that is needed to use them. Keep cutting edges sharpened. Oil and maintain moving parts and springs so they move freely, with less effort.
5. Use tools with padded grips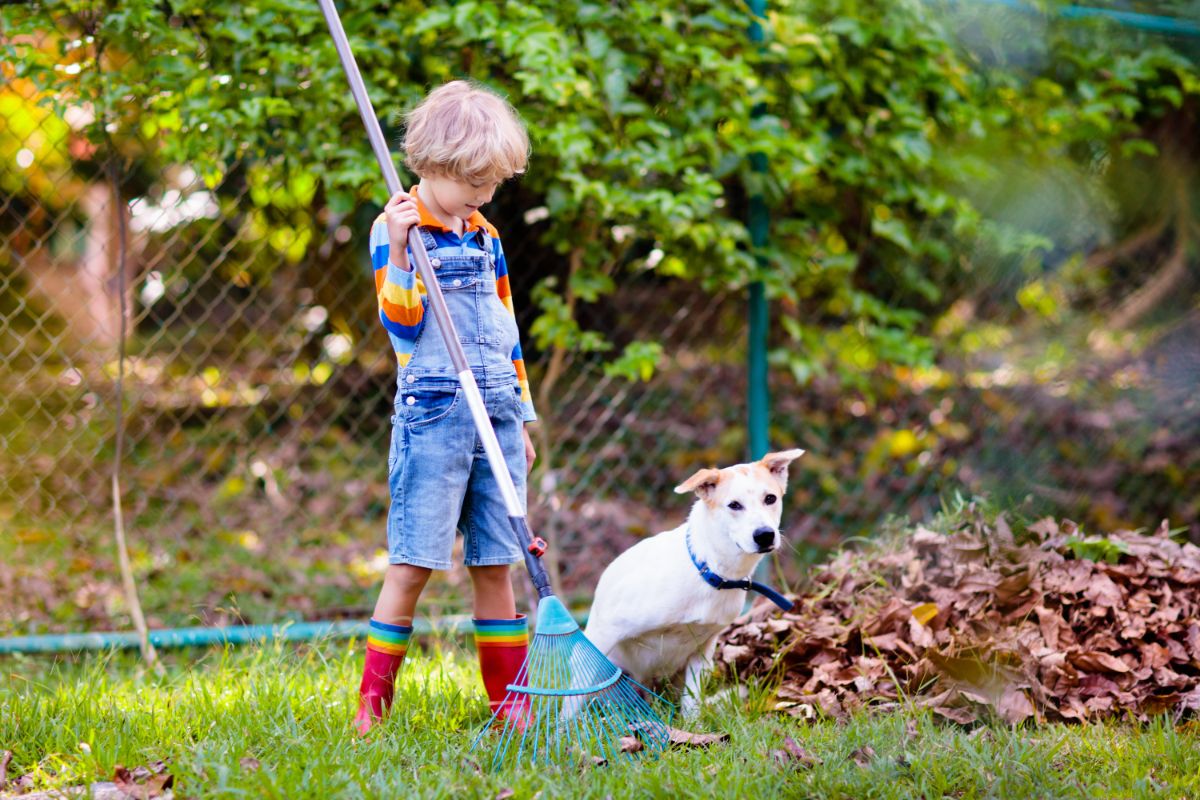 Padded grips have more give and spring to them, and they are also usually larger. Tools with larger grips are more comfortable for gardeners with hand issues. They also reduce hand strain.
Experts say the right size for a grip is the same size as the circle that is made when you touch your pointer fingertip to your thumb's tip. You shouldn't need to compress your hand grip more than that. This applies mostly to tools that you will be gripping for a long time, like garden trowels, forks, rakes, and hoes.
6. Add foam to increase tool grip size
Hand tools aren't always sold with grips large enough to be ergonomic, like experts recommend. There are products that you can use to build up the grip size on tools so they are more comfortable and better for your hands.
Build-up foam or utensil grip can be used to create the right size grip for your gardening hand tools. There are also replacement grips that you can put on your garden tools. Another option is to use something like foam insulation (like pipe insulation) that you can buy at your local hardware store or online.
You can also use strong tape (like duct tape or foam tape) to build up the grips on your gardening tools.
7. Use longer-handled tools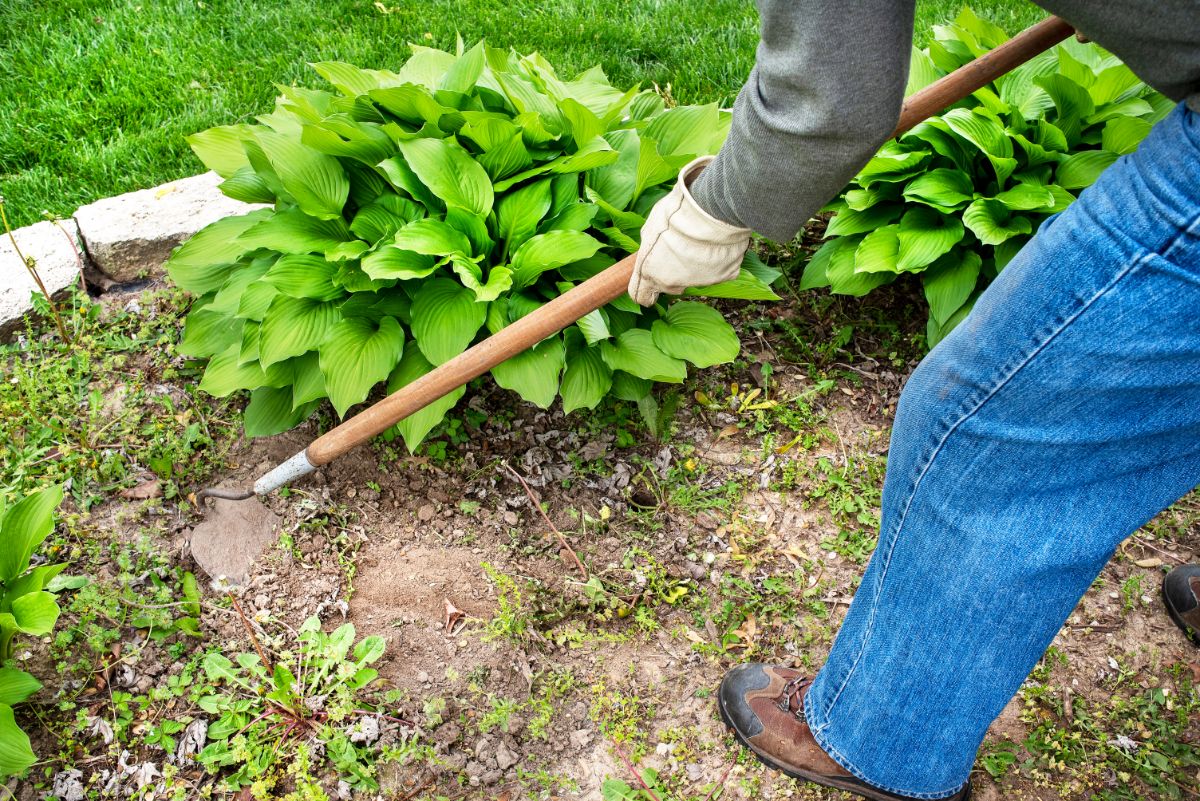 Long-handled tools reduce stooping and bending, and they can also change the points of pressure and muscles used to get a job done. You can combine their use with easy grips and built-up grips to further reduce the strain on your gripping muscles or to make a tool more comfortable for you to hold.
8. Use lighter-weight tools and alternative equipment
Organizations such as the Arthritis Foundation recommend and certify tools and gardening equipment that they recognize as safer and easier for people with conditions like arthritis and repetitive stress injuries. These tools are also good at preventing strain and injury.
These lists are updated regularly. Check them out to see what's out there to solve your stress and strain problems.
9. Take frequent breaks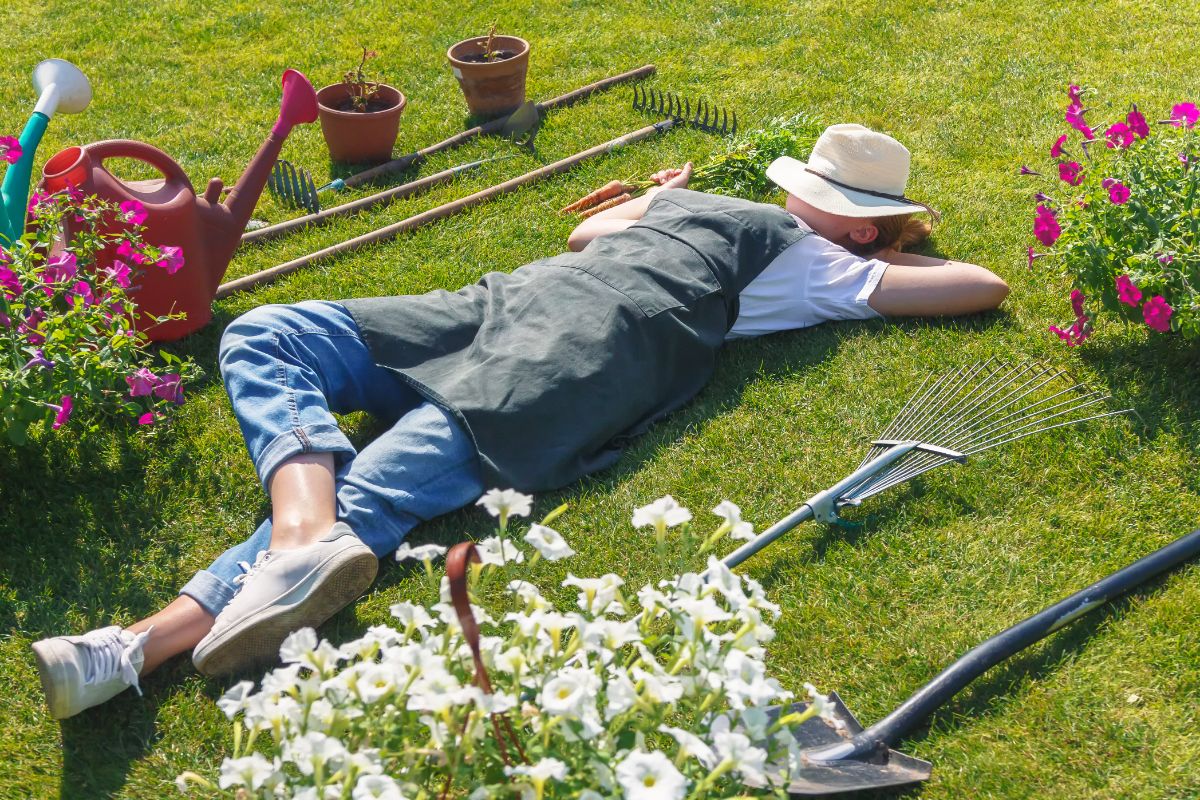 Rest your muscles and stop the strain of repetitive use by taking frequent breaks. This is one of the top recommendations of the Arthritis Foundation. Stretch or wiggle your body, arms, hands, and fingers so they're not held in the same position for too long. Stop and read your favorite garden magazine or read up on that weird bug for 10 or 20 minutes—something to break the cycle of use for the same group of muscles.
Remember, breaks can be real breaks, too—take a rest! Sit, sip a drink, and enjoy your garden!
10. Switch up and alternate gardening tasks
One of the things that causes the most pain and strain is the repetition of gardening jobs and keeping your hands in the same position for a long time. Instead of trying to do it all at once and trying to complete a task start to finish in one session, mix up your gardening chores.
Weed for a while, then do some picking. Stop using a hoe or trowel for a bit and switch to cutters or pruners instead. Hand-pull some weeds. Take a break and do some mowing with a riding mower. Look for ways you can check off your list while changing up the tasks and postures you are using.
11. Garden after rain or water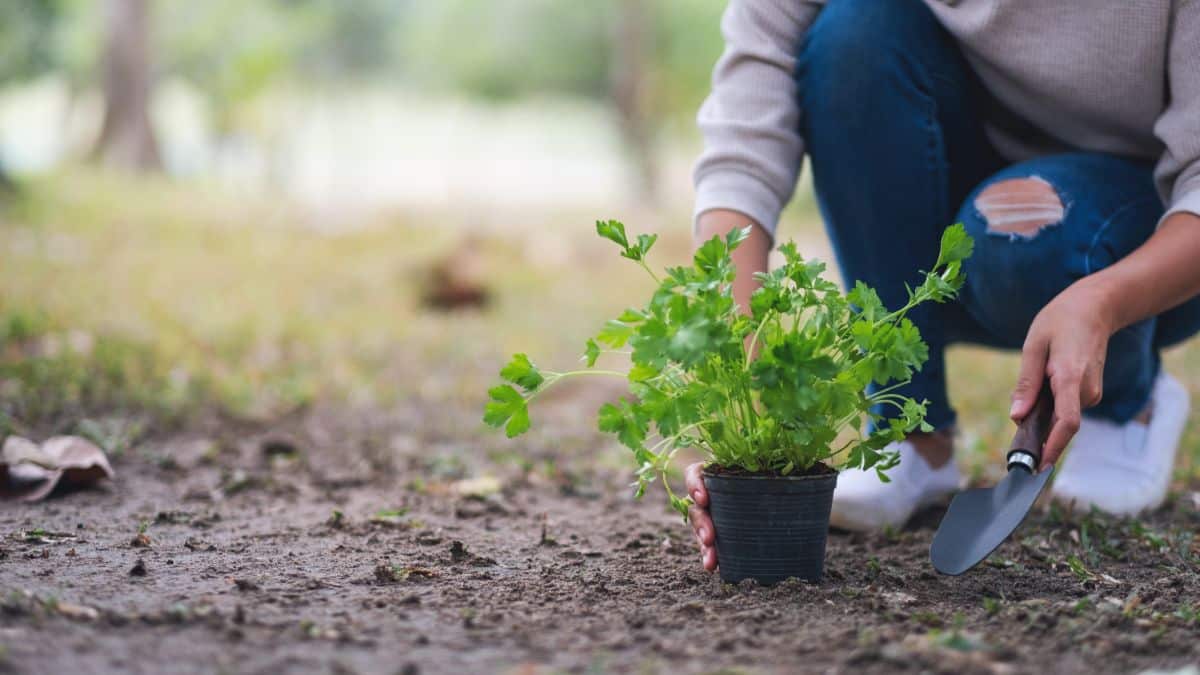 Garden tasks are easier when the ground is softer. Things like hoeing and weeding are much easier when the soil is soft. The soil is softer and more pliable after it has rained or after it has been watered. Simply choosing a better time to work the soil can help you reduce strain and prevent injury. Try to avoid working in your soil when it is dry and hardened.
12. Learn a new way to garden
There are lots of ways to garden that can help manage pain and stress from aging or injury, and these different options are good at preventing strains, too. Some examples include container gardening, raised bed gardening, and permaculture or weedless gardening techniques.
Searching for Strain-Reducing Garden Tools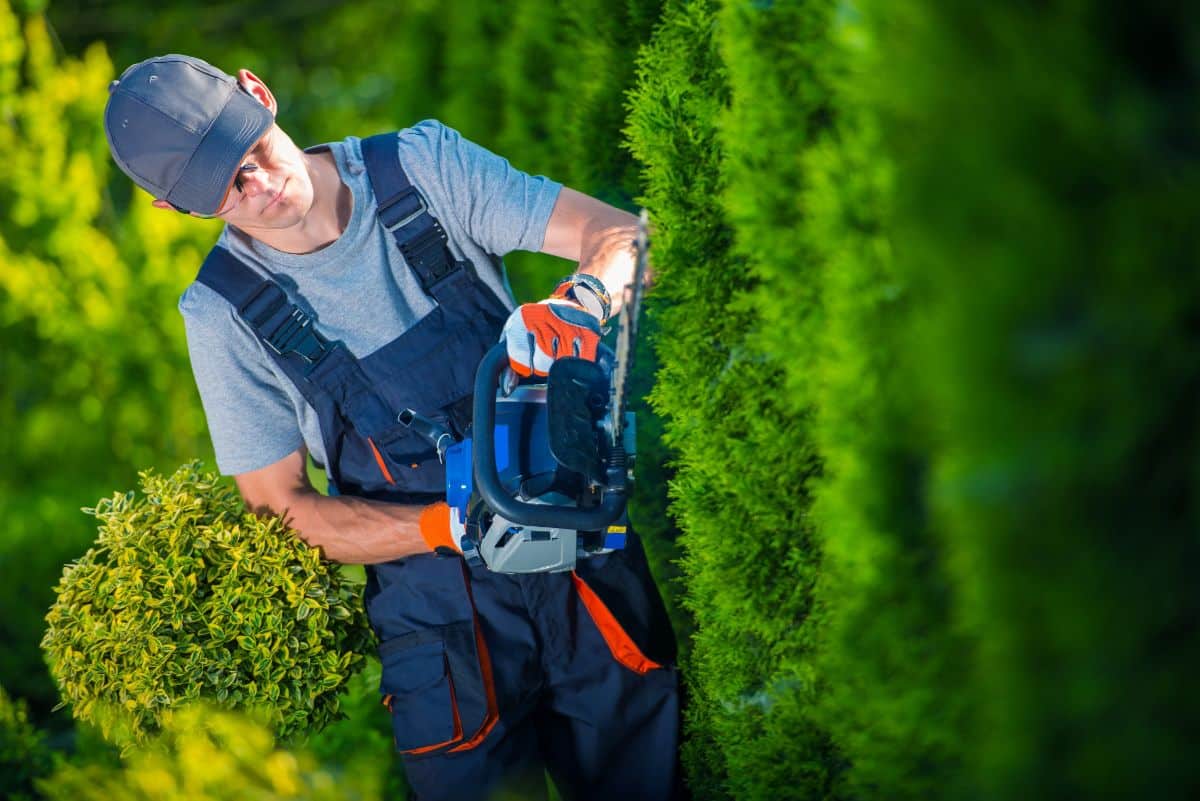 It can be hard to find the right tools and products to modify your tools if you don't know what to look for. Adding some of these terms to your online searches will help you come up with the right gardening tools and products that can reduce hand strain:
Arthritis
Ergonomic
Easy grips or easy grip tools
Build up garden tools or built-up grips or handles
Adaptive tools for gardening or adaptive gardening tools
Spring loaded
Stand up
Ratcheting
Bypass garden tool
For example, if you are looking for gardening tools, try searching for something like "arthritis garden tools" or "ergonomic garden tools." You can try being more specific, too, and search for a term like "ergonomic hand shears," or "pruners for seniors," or "pruners for arthritis," or "pruners for people with arthritis."
Mixing and matching your search terms will broaden your search beyond the most common garden tools while also targeting it more toward the problem you are working to solve.
Smart Gardening Equals Life-Long Gardening
Gardeners of all ages will do well to listen to these tips and tricks shared by the experts and to start incorporating them into their garden practice. Prevention is worth a whole lot more than cure, and preventing pain, strain, and injury will keep your garden habit one that is enjoyable—and long-lasting!
Take steps now to ensure that you can continue to enjoy your gardening lifestyle for many years to come.