Growing vegetables and plants in raised garden beds are one of the most popular gardening methods - for good reasons. Raised garden beds look beautiful and make growing prolific plants easier than ever, but mistakes are to be made. When you make raised bed gardening mistakes, they aren't so easy to fix, so you need to avoid them.
I made plenty of mistakes when I started my raised bed garden. I never considered where I placed my bed, and I had no idea that you could build too large or too small beds.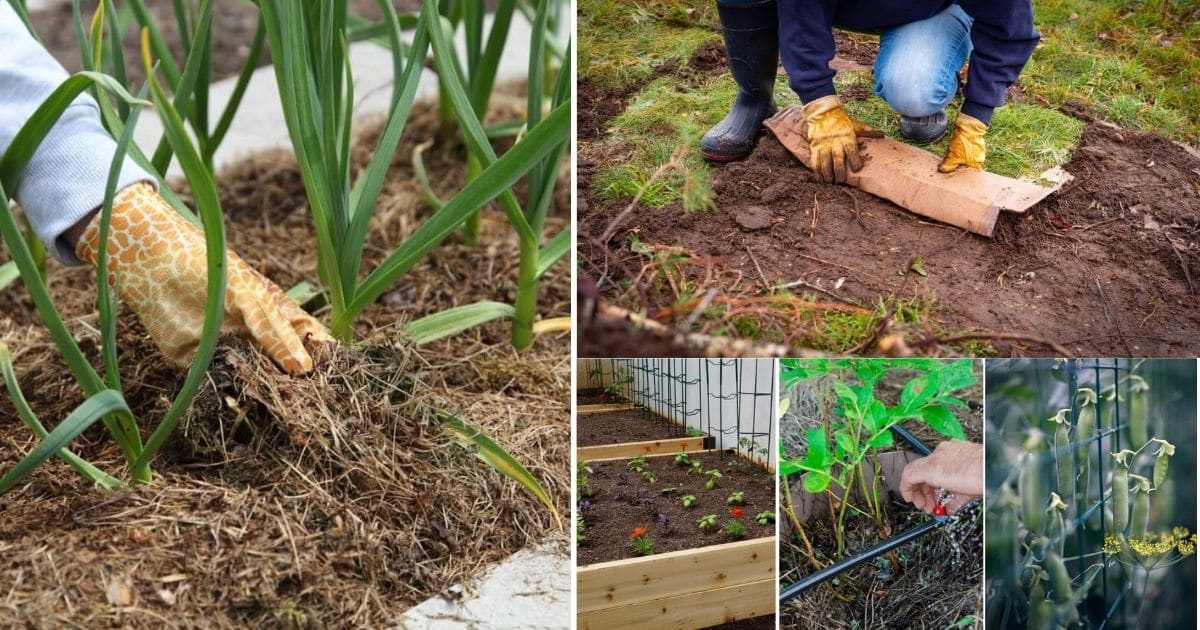 Raised garden beds are semi-permanent fixtures, so if you mess up their location or use the wrong type of soil, fixing the problem isn't so easy. Unlike containers, you can't pick them up and move a raised bed, and dumping out the dirt takes a lot of work.
You don't have to make the same mistakes that I did.
I put together some of the most common raised bed gardening mistakes that I made to help you avoid the same ones.
Jump to:
15 Raised Bed Gardening Mistakes
1. Picking the Wrong Spot for Your Raised Beds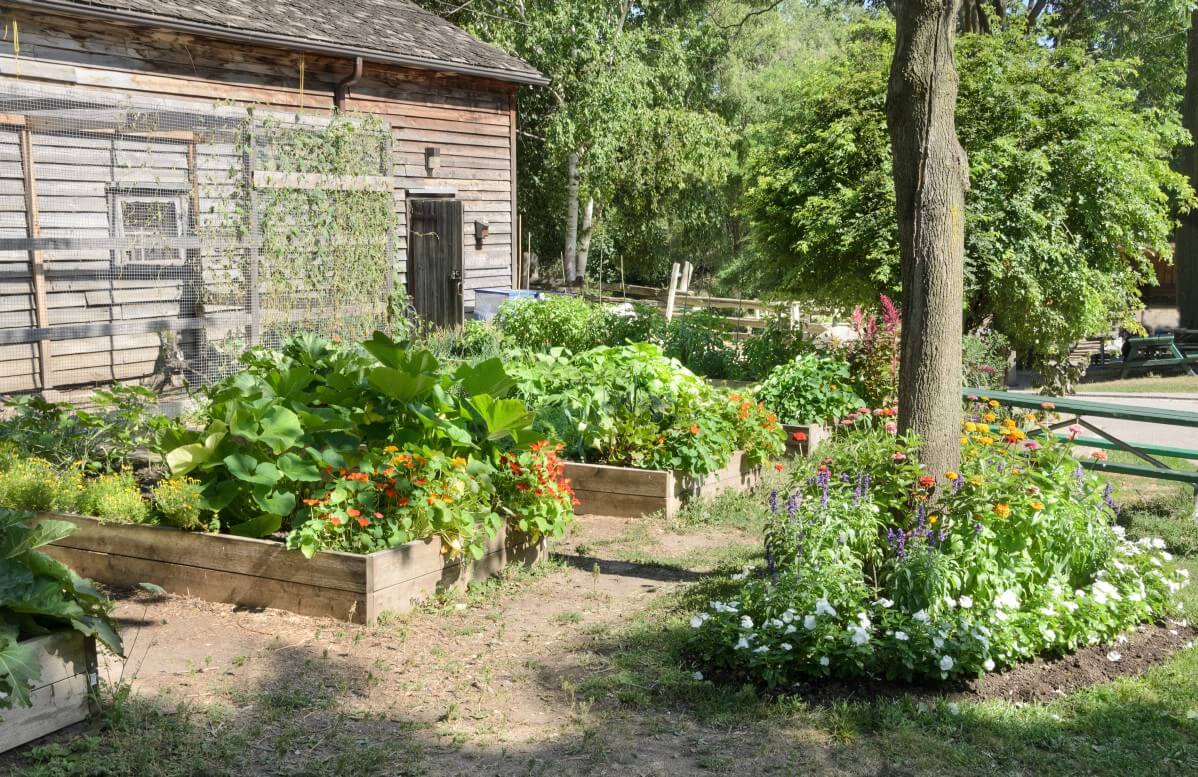 Unlike containers, raised beds aren't movable. Once they're built and filled with soil, they stay there, so you want to make sure you pick the right spot.
A raised bed should receive at least six hours of direct sunlight each day. Most people build their beds in the spring, so consider what your desired location will look like in the summer and fall. Are there any large trees that might cast a shade when fully bloomed?
I made this mistake last year.
We have a huge mulberry tree, and I built our raised beds before the tree was fully bloomed. I planted my crops, and by June, I realized that the tree cast a massive shade on my beds. My beds still receive six hours of light, but this space is better for cool-season crops that appreciate a break from the afternoon sun.
You should avoid low-lying areas where water collects. Putting a raised bed next to a wall or a fence seems like a good idea, but it means you cannot access the plants from all four sides.
2. Not Putting a Weed Barrier Down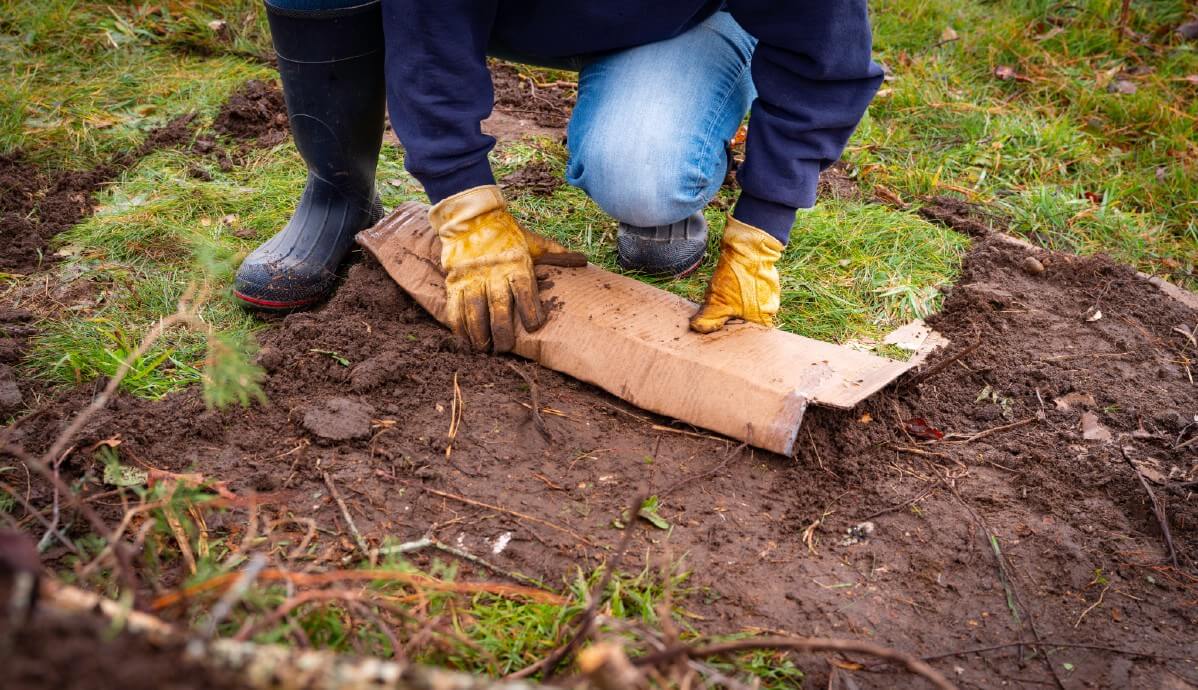 One of the most common questions I get about raised garden beds is - do I have to remove the grass underneath my raised bed?
No, you don't have to remove the grass, but it's best to cover it before filling your beds with soil.
I recommend using cardboard at the bottom of your raised beds. Cardboard decomposes over time, but it'll suppress and kill the grass and weeds underneath until then. Failing to put a weed barrier allows the grass and weeds to grow up faster, and you'll end up with far more weeds to pull.
3. Making Your Garden Beds Too Wide
One of the most frustrating raised bed gardening mistakes is making garden beds that are too wide. The first garden bed I made was HUGE, and I had no way to reach the middle of the garden bed for planting and weeding without walking in the bed.
Walking in raised beds is a huge no-no.
One of the biggest benefits of raised bed gardening is that your soil is less compacted, so you eliminate this benefit if you have to step into your garden beds. Making your garden bed too wide prevents you from working on all sides and reaching the middle.
Never make a raised garden bed wider than four feet wide. Most people comfortably reach into the center of a four-foot-wide bed without any problems, but before you complete your beds, make sure you test it out.
4. Placing Raised Beds Too Closely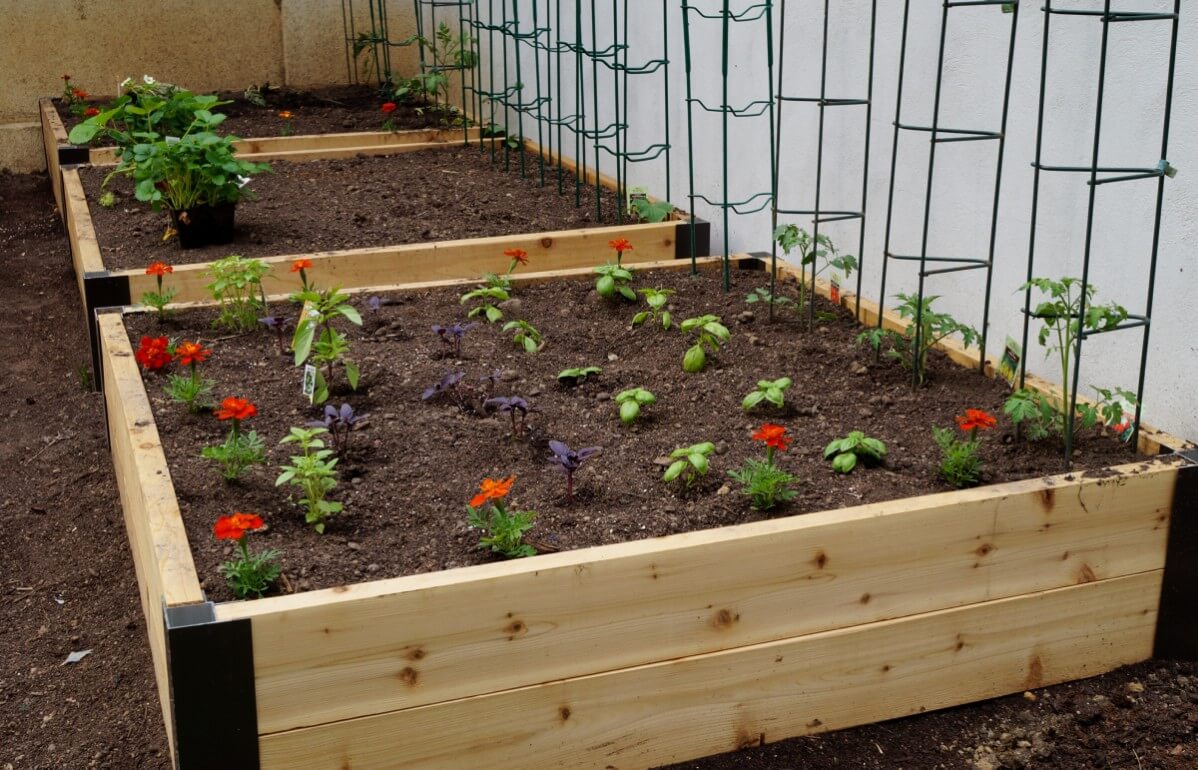 I spend a lot of time in my garden; I imagine that you will as well. Working in your garden is a joy for gardeners, so you need to create comfortable working areas.
That means you need to make sure there is space between the beds for you to work. Space your beds two to three feet apart at least. When you place your beds, make sure you fit between them and check that your wheelbarrow works as well.
5. Planting Too-Large Crops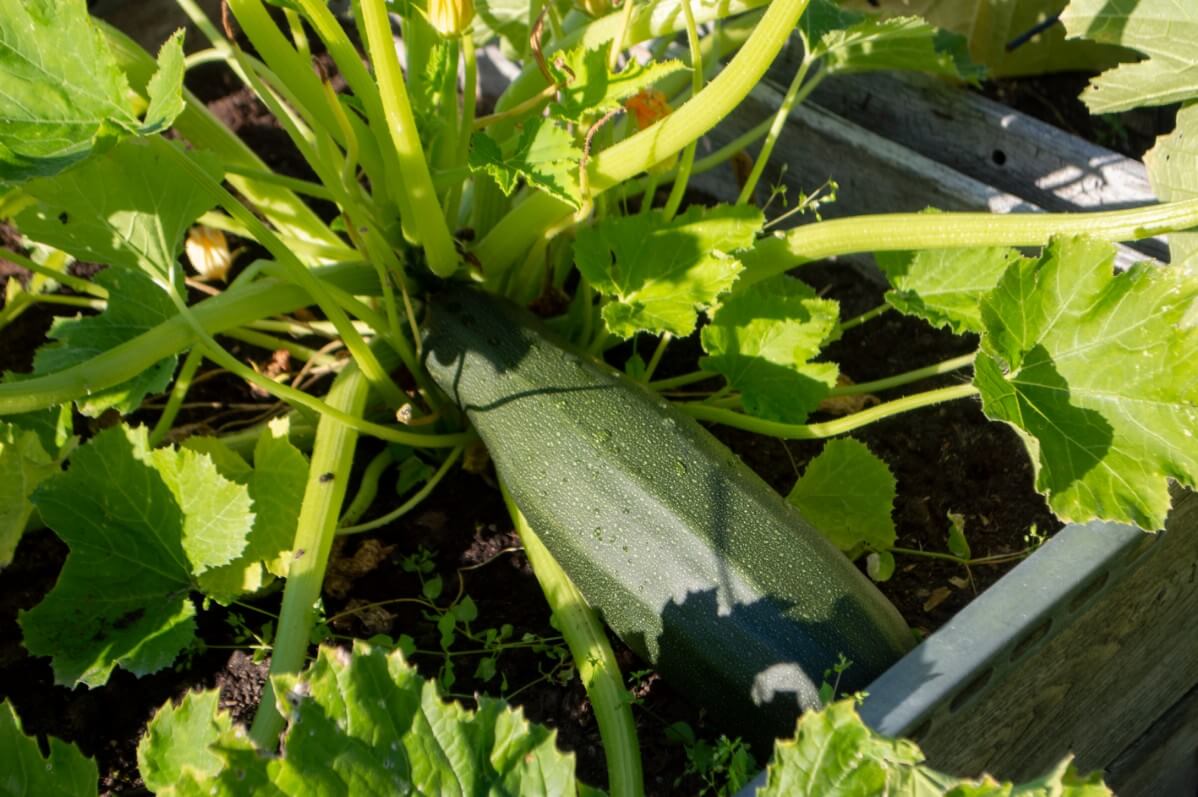 While all crops can grow in raised beds, it doesn't necessarily mean that they should. Raised beds are confined, so you want to make sure you pick crops that are appropriately sized.
Those who are tighter on space will need to plant dwarf or compact varieties, but if you have the option to build as many raised beds as you want will simply need to think about spacing.
For example, growing zucchini plants in raised beds is possible, but a single zucchini plant takes up two square feet. If you don't have a lot of space, you might consider growing zucchini in containers or picking a dwarf variety.
6. Not Planning Irrigation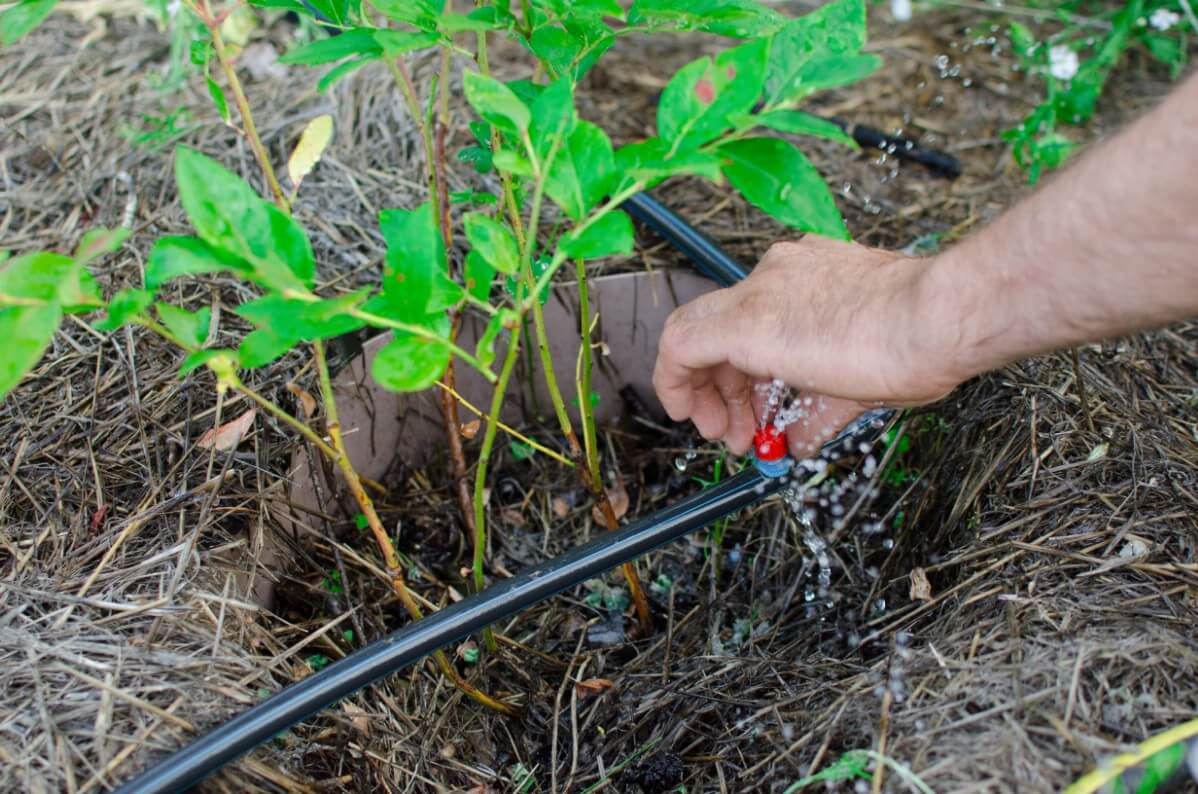 Do you want to water all of your raised beds by hand? If not, you have to figure out how to irrigate your beds.
Always make sure your beds are near a water source. When we started our first garden, our hose couldn't reach, so we carried buckets of water. My muscles benefited, but I tired of it quickly. You need to be close to a water source and decide how you want to water your plants.
The best way to irrigate is to use a soaker hose or drip line system. It's the most accessible and time-efficient watering method, but you must plan and lay the system before planting.
7. Using Unsafe Materials
Not all materials are safe for raised garden beds.
The biggest controversy is over pressure-treated wood. Experts agree that you should never use pressure-treated wood manufactured before 2003 because companies used a spray that contains chromate copper arsenate. You want this chemical nowhere near your food garden.
Nowadays, companies used different methods to make pressure-treated wood, and it's safer. However, some gardeners prefer to stay away from it entirely. This is a personal choice.
Cedar and redwood are fantastic choices, but they cost more, so be prepared to pay. The upside is that they last for years; consider it an investment in your garden.
I love a good repurpose job; we try to use what we have already to make things we need around our homestead. Make sure you, if you repurpose wood, that it wasn't made before 2003.
8. Not Using High-Quality, Nutrient-Dense Soil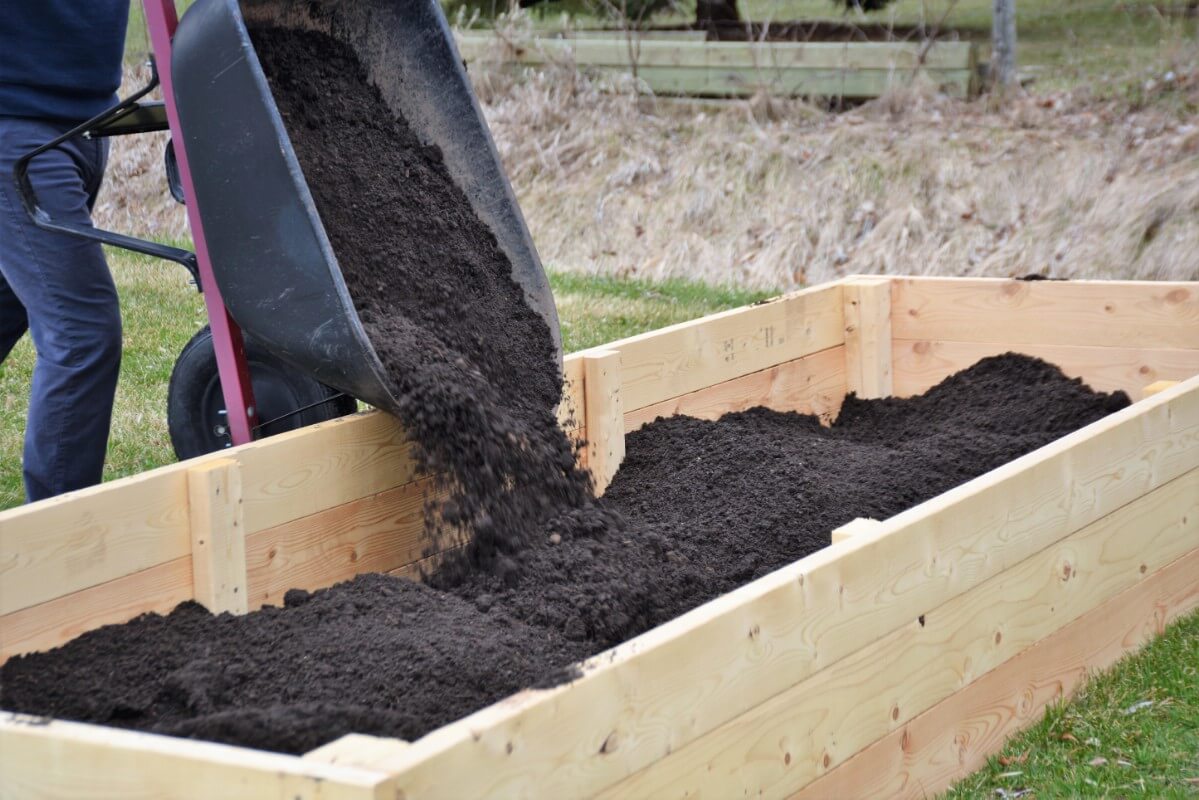 Using subpar soil is one of the worse raised bed gardening mistakes that you can make. Good soil is the foundation of any thriving garden; it provides your plants with all the nutrients needed for growth. Gardeners need to use the right soil combination for raised garden beds.
Using only potting soil isn't a good idea for raised garden beds. Potting soil is ideal for containers, and it causes water to drain out too quickly. Unless your raised beds sit on concrete or rocks, don't use potting soil only.
It's possible to use potting soil in a combination of other materials. Never use garden soil or soil from your ground in a raised bed because it contains bacteria and will hold the water too much.
I've found the best combination of soil for raised garden beds contains topsoil, compost, and aeration. They might be sand, perlite, or peat moss, but be careful with peat moss because it adds acid to your soil.
9. Forgetting to Mulch Your Raised Beds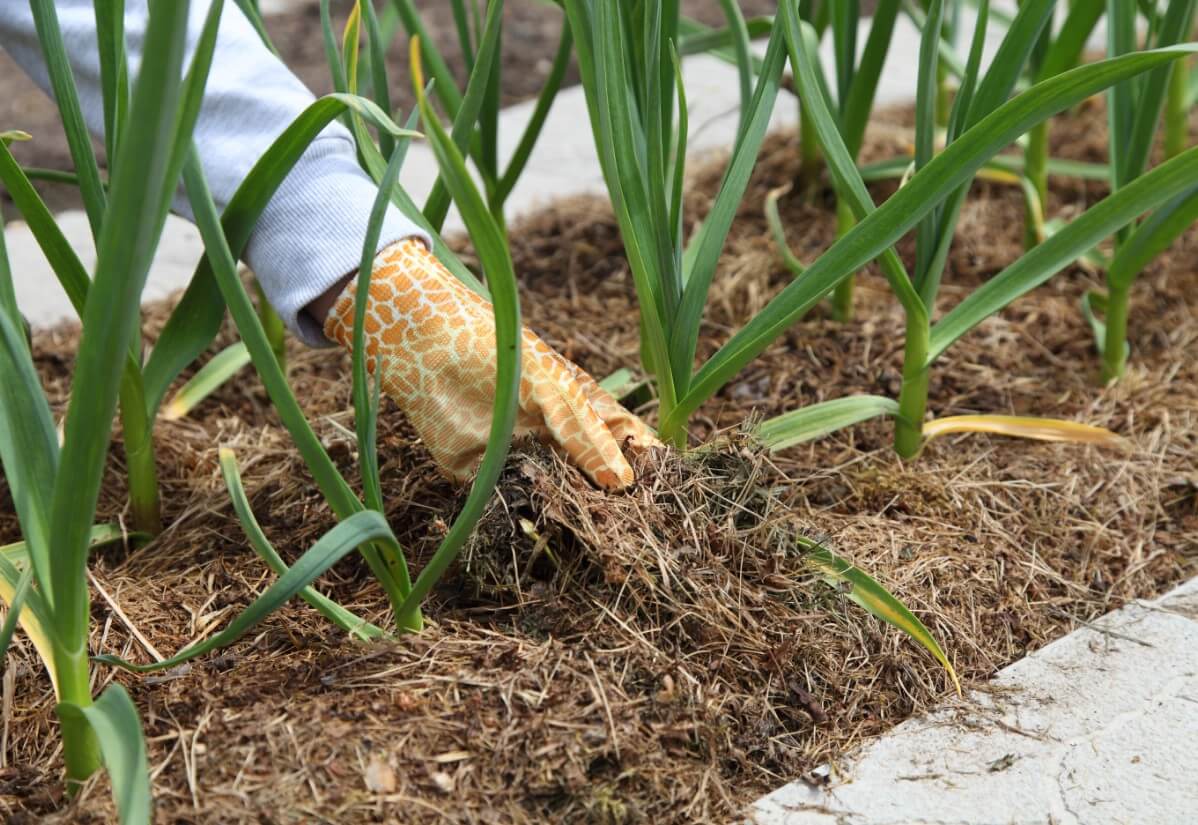 Some gardeners incorrectly assume that raised beds don't need mulch because they aren't an in-ground garden bed.
That's the wrong assumption.
Although raised beds typically have fewer weeds, they still appear. Weed seeds are resilient and fight for life, and they float on the wind. So, even the best laid raised beds will suffer from some weeds.
Laying down mulch is one way to ensure you have fewer weeds to handle, but mulch does more than just suppress weeds. Mulch helps to regulate soil temperature, retain moisture, and reduce erosion. Soil erosion is a true problem for raised beds; water and wind wash away your dirt faster than you imagine.
Don't make this raised bed gardening mistake; always lay mulch in your raised beds.
10. Not Labeling Your Plants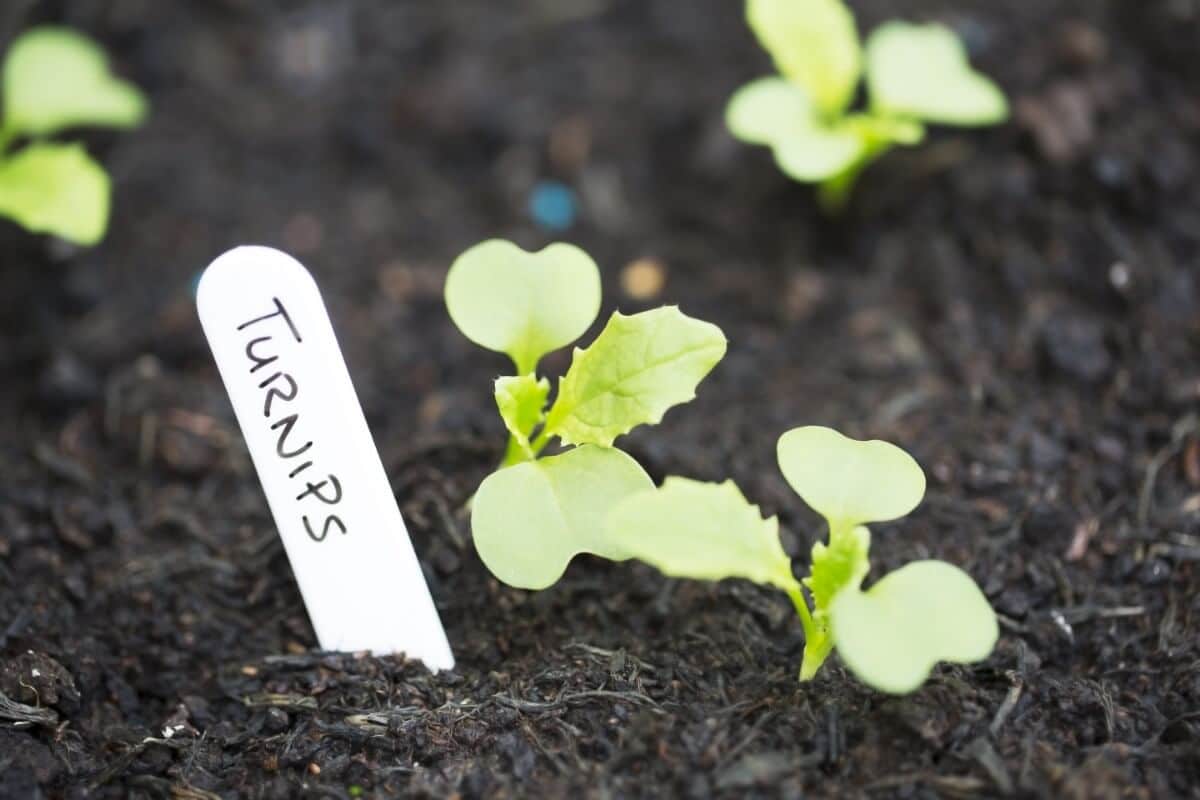 In the beginning, all plants look alike, so if you didn't label what you planted, it's easy to forget. I typically don't put actual labels in the garden, but I have rough sketches in a journal that shows where I planted everything.
Having a gardening journal is a great way to remember what you did and make changes in the following years.
Until I created labels, I spent days trying to figure out what I planted in that corner or in that row. This is especially true if you plant multiple varieties of crops. How are you supposed to remember what carrot variety is growing in the middle row unless you have labels?
11. Not Combining Vertical Gardening with Raised Beds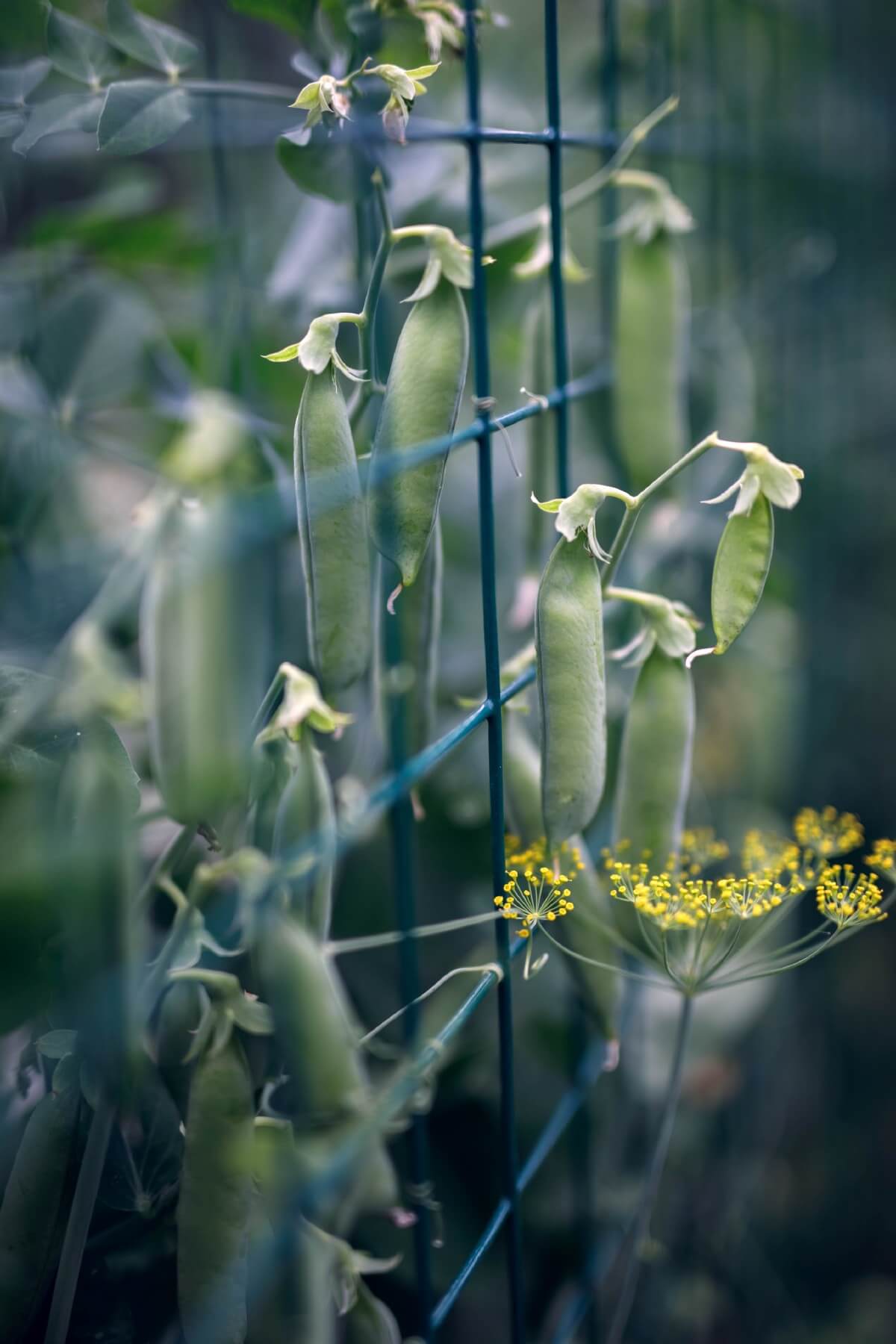 Too many gardeners stick to one type of gardening; in this case, they only use raised beds, but you're missing out if you don't combine them. Vertical gardening and raised beds go together wonderfully.
We add arches between our raised beds that go over the top of the pathways. You can grow peas, beans, cucumbers, and trailing flowers on arches, along with several other types of veggies. Instead of growing these plants in bushes, we use vertical gardening to save space for other things we want to grow.
Feel free to experiment and take advantage of every inch that you can to grow more plants.
12. Skipping Season Extenders and Tunnels
You're missing out if you don't use season extenders or tunnels with your raised garden beds. They go together like peanut butter and jelly!
Once you have a raised garden bed, you have the perfect set-up for hoops or tunnels, giving you the opportunity to extend your growing season.
All you need is PVC pipe, clamps, and gardening fabric to make a simple tunnel over your raised beds. A tunnel can be placed over your beds in the early spring, giving you the chance to garden three to four weeks sooner. In the fall, you can add a tunnel to grow into the winter.
13. Letting Grass Grow Up Between Garden Beds
After your garden beds are planted, don't forget to cover up the grass in between your beds. Not only does this make maintenance harder, but it also increases the risk of pests, snakes, and spiders. Nothing is worse than trying to maintain your garden beds and being eaten alive by pests in the grass.
I consider this a secondary task that comes after planting all of your vegetables, herbs, and flowers. Lay a barrier down over the grass and weeds, making sure to weed eat down as low as possible first. Plastic or cardboard works great.
Then, lay down mulch. You might want to use organic mulch, or you could use pebbles. It's all about the look you want for your garden, but make sure you cover the grass.
14. Not Amending Soil Every Year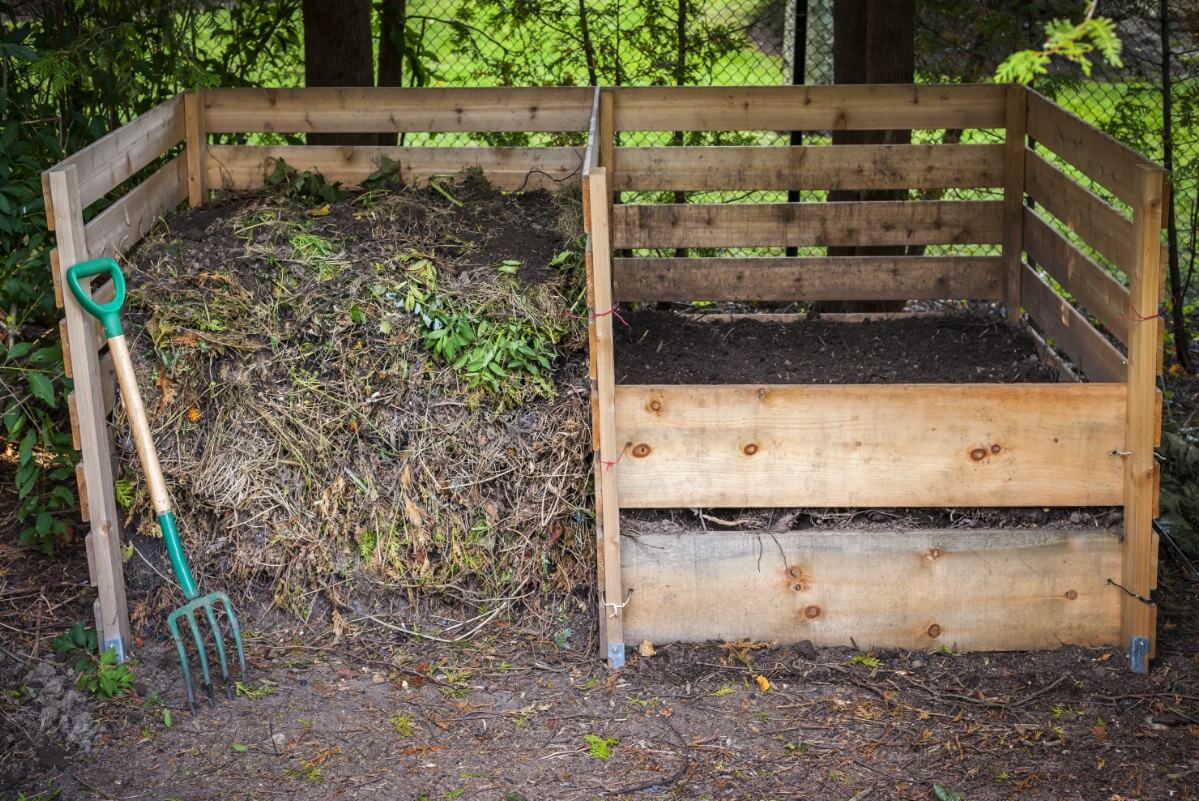 Soil doesn't stay the same. Once you grow plants in it, it loses some of its nutrients, and if you fail to amend the soil yearly, you're making one of the biggest raised bed gardening mistakes.
All plants remove and contribute nutrients to the soil; this is why you should perform a soil test each year to see what your garden lacks. Failing to test soil is a mistake you don't want to make.
Each year, we add compost to our garden beds, and then we add any nutrients that the soil tests show our garden needs. You never want to add nutrients that the soil doesn't need because excess is just as bad as lacking.
15. Using Chemicals Near Your Raised Beds
Last but not least, make sure you don't use chemicals near your raised beds. Taking all this time to set up an organic raised bed garden can be ruined by spraying chemicals somewhere close by on your property.
Don't assume that spraying 20 feet away is safe!
The wind carries chemicals to your garden, and rain run-off does the same thing. So, if you're going organic, skip chemicals everywhere.
Final Thoughts
Raised garden beds are a great way to grow productive plants, but it's easy to make raised bed gardening mistakes. Avoid these costly mistakes to ensure your plants have the best chance of success.