Pruning is a necessary care step for growing fruit trees; it's not optional. Believing that you never have to prune is the first pruning mistake that gardeners make, and they continue to make more as they attempt to prune.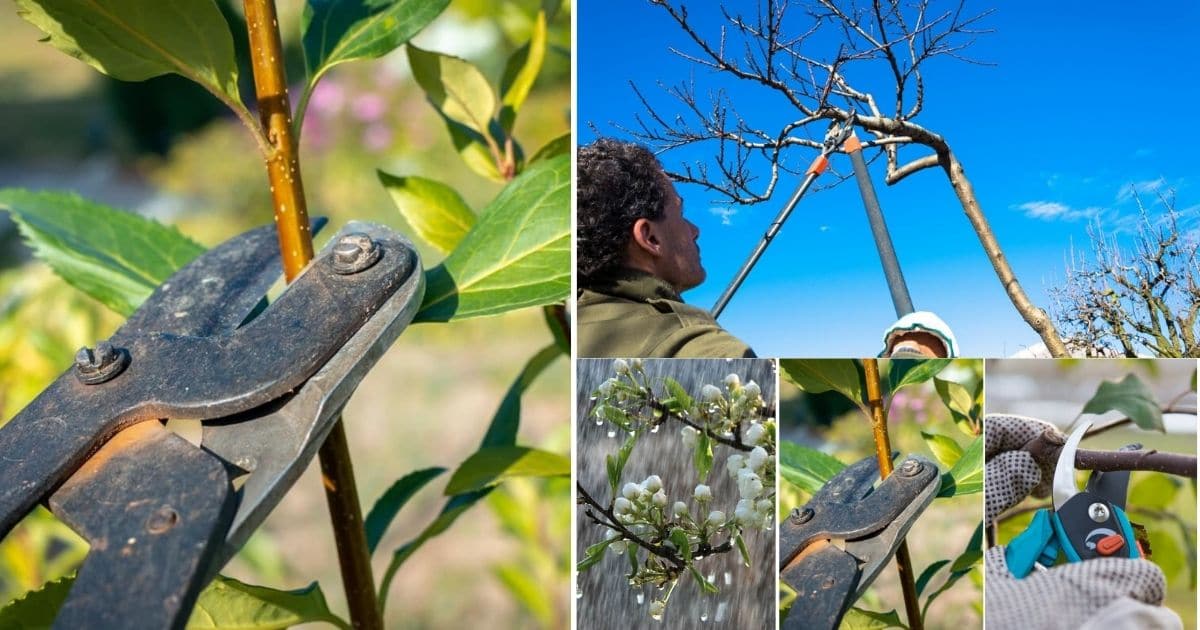 Pruning is a significant step in the care of your fruit trees. It encourages growth in the spring, opens the branches to create more air circulation, allows more sunlight to reach the leaves, and creates an overall healthier fruit tree.
What happens when you have a healthy fruit tree?
Many things!
Not only will the tree create more fruits for your family to enjoy, but a healthier fruit tree is strong and resists pest or disease infestations. Your tree will survive for years to come.
If that sounds like what you want for your fruit trees, you must learn what pruning mistakes you need to avoid. I know I made way too many mistakes over the years as I learned how to grow fruit trees! Here are some of the most common.
Jump to:
13 Pruning Mistakes That Will Kill Your Fruit Trees
1. Investing in the Wrong Tools for Pruning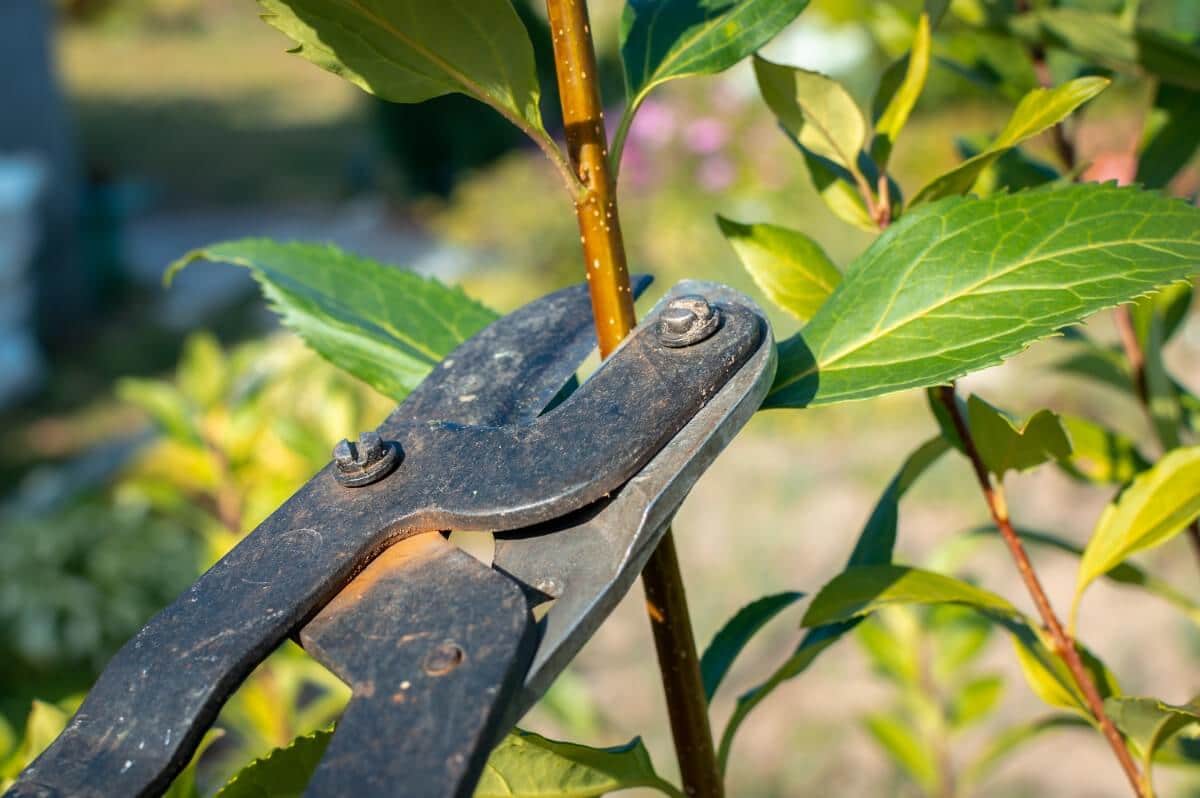 Before you start pruning your fruit trees, make sure you have the right tools for the job. You must sterilize all tools before you begin pruning to avoid accidentally transferring diseases.
The first tool you need to have is a bow saw. If you need to remove bigger limbs, this is the tool for the job. Look for a general, all-purpose pruning saw made from stainless steel or carbon steel with a comfortable handle that fits into your hand.
Then, look for a pair of pruning loppers. Ideally, you want one with telescopic legs that let you reach the higher branches without getting on a ladder. Loppers remove smaller branches or soft fruit canes up to 1 inch thick.
The last tool you need is a pair of hand pruners to remove twigs and soft fruit canes less than an inch thick. A good pair of hand pruners will last years, so this is an investment. Buy the best that you can afford.
2. Pruning at the Wrong Time of Year
One of the most common pruning mistakes that gardeners make is pruning at the wrong time of year. The best time to prune a fruit tree is when there are no leaves on the tree, meaning it's dormant. Aim to prune your fruit trees in early spring.
Pruning in the spring is beneficial for several reasons.
First, when there are no leaves on the tree, it's much easier for you to see what you're doing and avoid mistakes. Also, when you remove dormant buds, it causes the remaining buds to start to grow rapidly.
Spring pruning sends the tree into a growing mode.
Pruning in the summertime is generally not recommended. When you remove too many leaves in the summertime, it removes some of the food manufacturers for the tree and slows the fruiting process. It also exposes fruits to sunburn.
The only time that you should prune in the summertime is when the tree is TOO vigorously growing. If that happens, try to prune in early summer to give your tree time to heal before it goes dormant.
3. Forgetting to Prune Every Year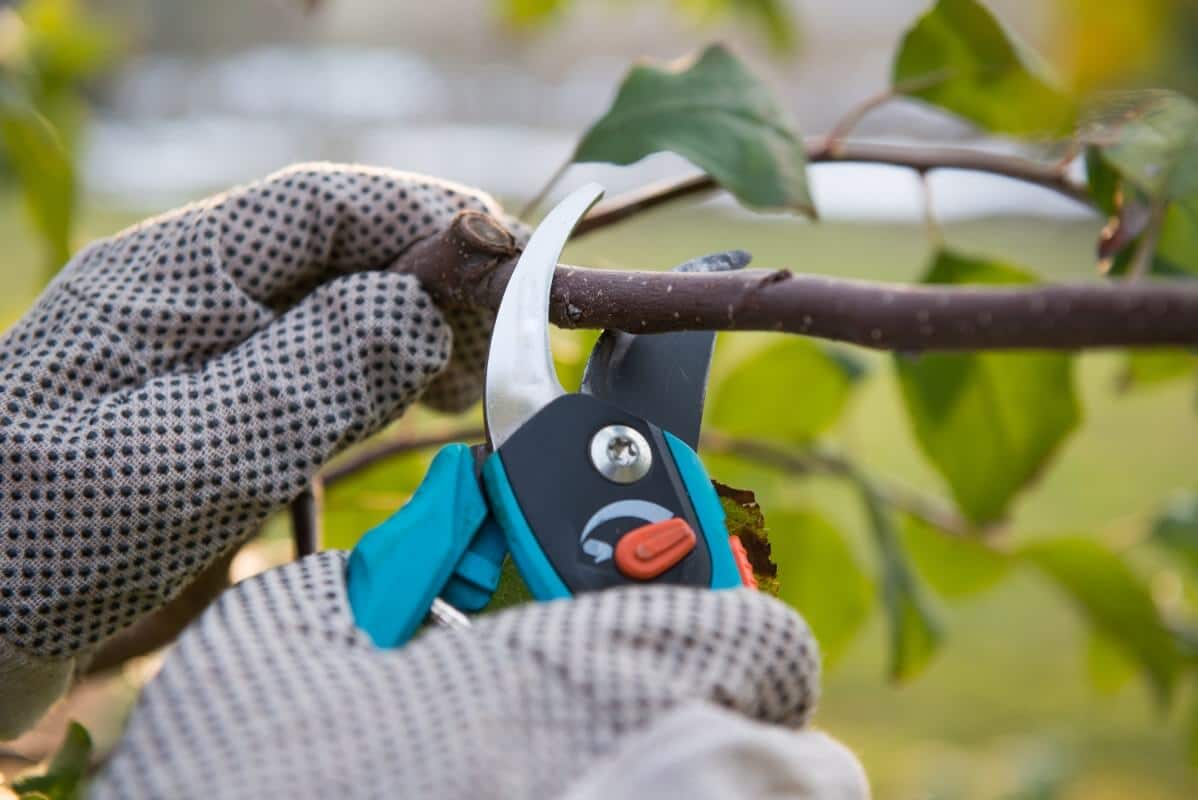 One of the biggest pruning mistakes you could make is thinking that you don't need to prune. Some people believe pruning is optional - it's not.
Pruning trees every year is optimal for your tree's health and productivity. It's part of your responsibility when you plant fruit trees on your property. Pruning helps to maximize your tree's health and improve the output. You'll end up with more fruits when you prune regularly.
4. Not Removing Dead, Dying, and Diseased Branches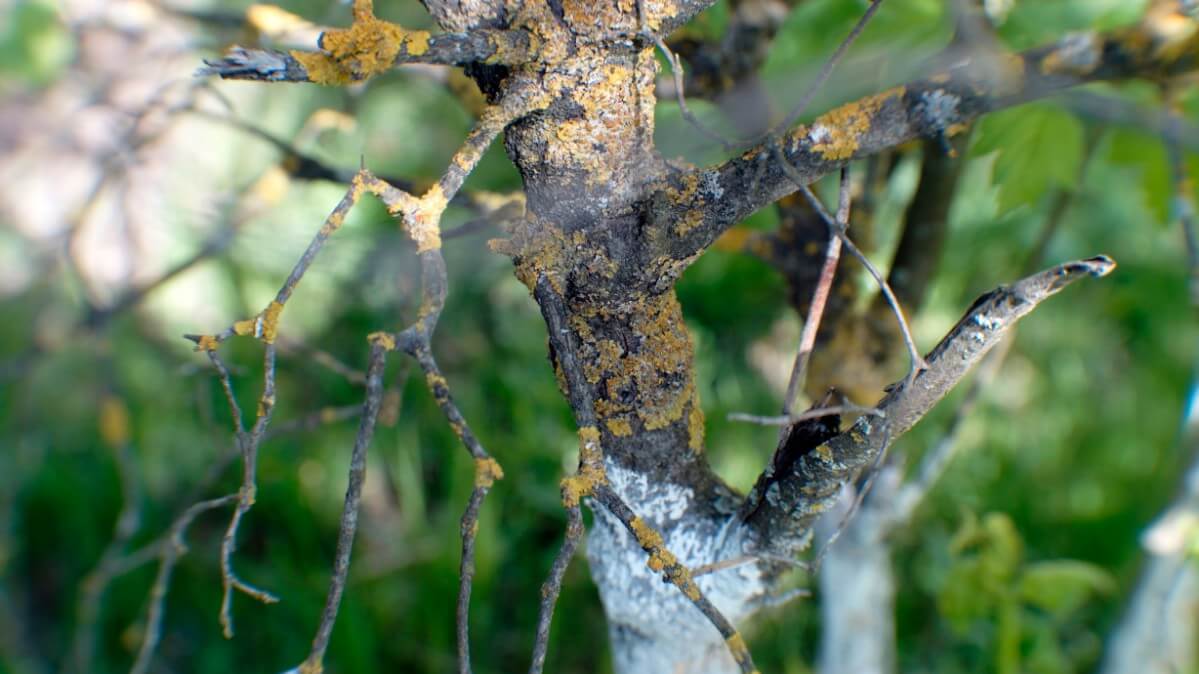 Some call this the "Three D's" - dead, dying, and disease - and all gardeners need to know this when pruning. Forgetting to remove the "Three D's" is a big deal; you need to remove the branches of any green tree in this order.
Start by pruning the dead parts of the tree first. Doing this removes the parts of the tree that shouldn't receive any energy because it's not going to grow. When you remove dead stems, cut three nodes lower down.
If the dead branches were also diseased, removing it ensures that the disease doesn't spread. If you see that parts of the tree that are dying, make sure to remove them well.
5. Not Following the CAC Strategy
Here's another acronym that you can remember that helps people learn how to prune fruit trees properly. Everyone needs a strategy when they're pruning and remember CAC is just that. CAC stands for cluttering, acute, and crossing. It gives you a helpful way to properly prune your plants.
First, remove any clustered or clutter branches that are competing for light. These branches steal the light from each other, reducing the tree's ability to flourish and grow.
Then, remove branches at acute angles - very sharp angles. These have to be removed because they're weak and won't bear you many fruits. If fruits do appear on these branches, they might snap.
Last, remove crossing branches that limit airflow and promote diseases. Crossing branches are an issue because they rub against each other, causing open wounds. Wounds give diseases a place to enter your tree.
You might also remove unproductive suckers because they're excess growth. Your tree shouldn't devote energy to suckers.
6. Failing to Prune Off Enough From The Top
Only taking off a small number of branches and leaves at the top of the tree is a common pruning mistake. When you prune trees, the goal is a triangular shape with fewer branches at the top of the tree. It should be narrower at the top and broader at the bottom, maximizing the amount of sunlight available to your tree.
If you leave too many leaves at the top of the tree, it absorbs too much sunlight than the lower branches. It shades the lower limbs and causes a mushroom shape to develop.
You don't want that!
7. Pruning Off Too Much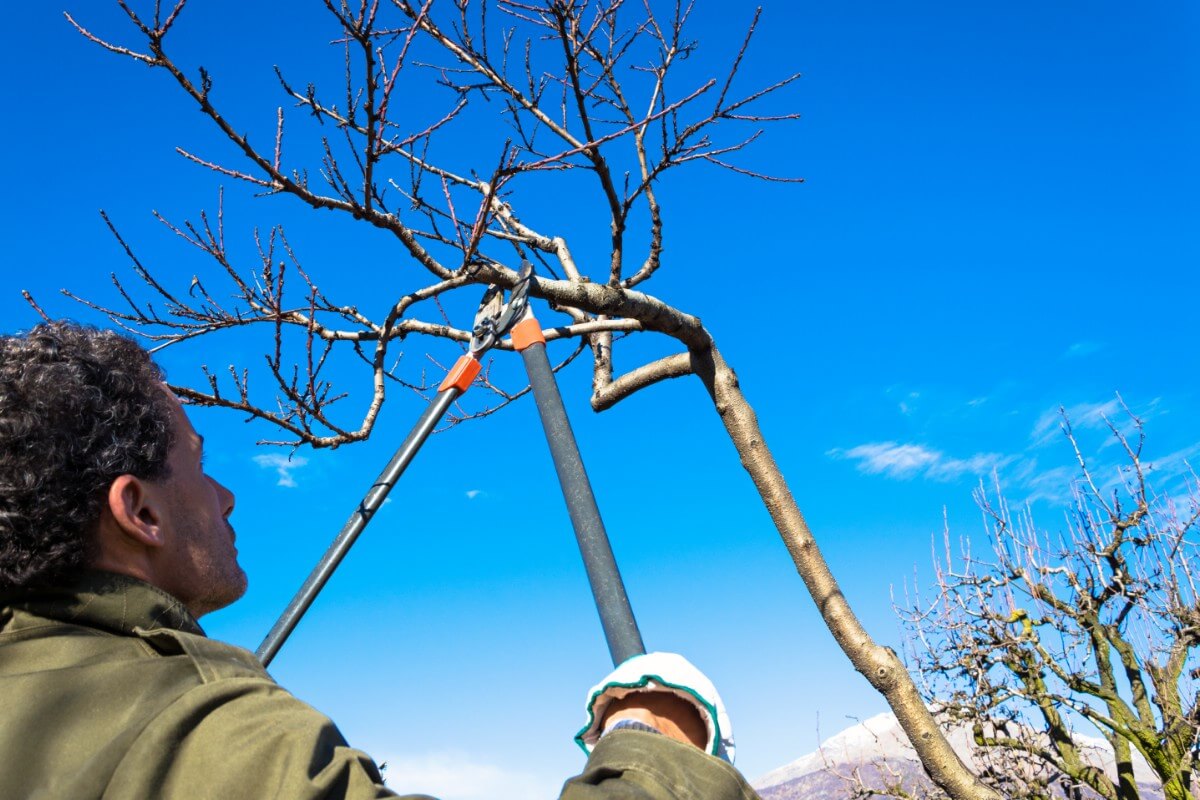 One of the most common pruning mistakes that you make is pruning off too much from your trees. Over-pruning adds extra stress to your trees and lead to lasting damage.
Removing too much of your fruit tree takes away vital buds and reduces the fruit yield of the tree. If you prune off too many branches, it also might make it harder for the tree to absorb the appropriate amount of sunlight.
8. Not Pruning Off Enough
On the other hand, under-pruning is more common than pruning off too much because people worry that, if they prune off too much, it will kill the tree. So, they hold back and only prune off a small amount of branches.
You might assume that pruning off too much is worse than not pruning off enough, but that assumption is wrong. An under-pruned tree carries too much weight on its branches, leading to the branches snapping when the tree bears fruit. Fruit trees grow best when their limbs are short, focusing their energy on fruiting and developing a strong root system.
9. Letting Droopy Branches Stay on the Tree
Don't let any droopy branches stay on the tree! You want your branches to grow towards the sun, not the ground. Droopy branches also might brush the ground, increasing the risk of contracting a soil-borne disease.
Why do branches become droopy in the first place?
Trees send hormones and nutrients flowing upward throughout the tree, causing growth and development. If you have droopy branches, it means that the hormones and nutrients are less abundant in this area.
Branches often are less vigor and develop smaller fruits than upward-facing branches. Removing droopy branches protects against diseases while also sending more energy toward other parts of the tree, improving the fruit quality.
10. Leaving Branches Too Low on the Fruit Tree
Never leave branches too low on your fruit tree. People don't want to cut off branches that have fruit but sit low on the tree. It's easy to get caught up with the number of fruit buds on your tree; you want as many fruits as possible.
Pruning low-hanging branches ensure you have cleaner fruits and fewer diseases. It also leads to larger-sized fruits.
11. Not Leaving Spray Access to the Tree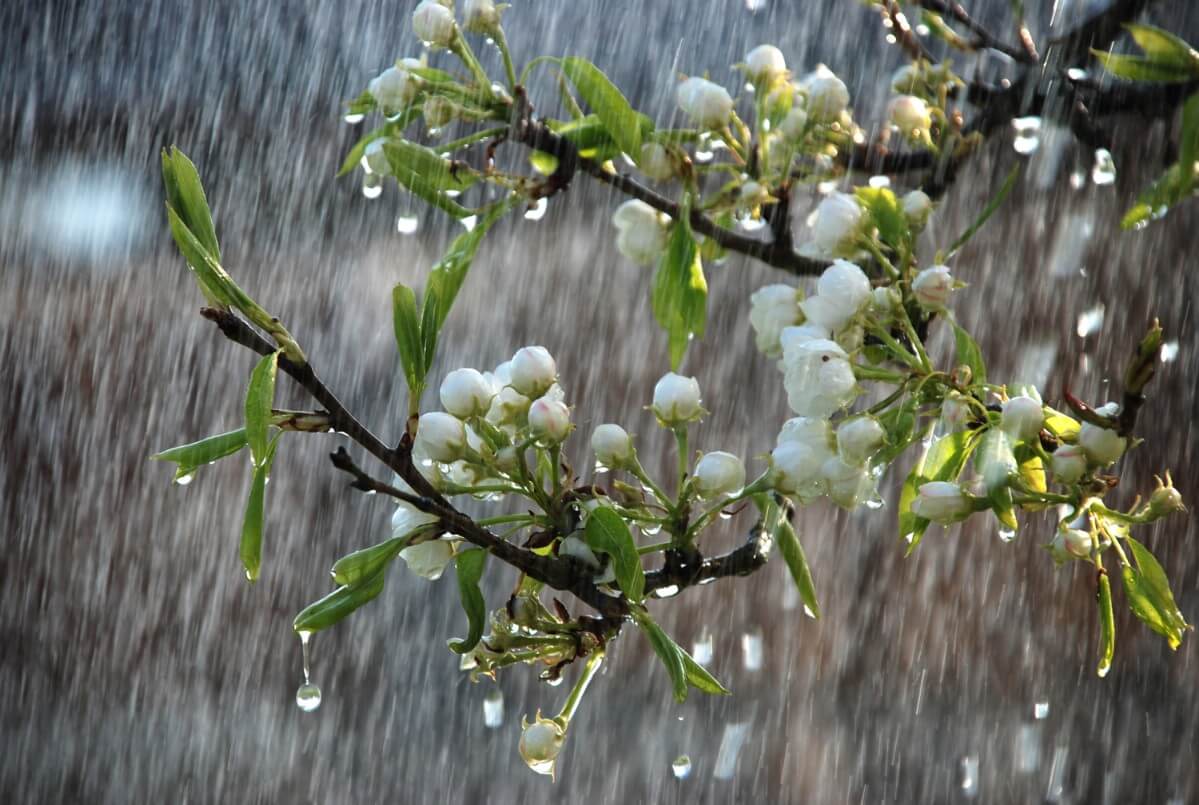 Leaving a wall of branches inside your tree makes it harder for sprays to penetrate your tree. You want many of your branches going horizontally rather than vertically. Those branches make it harder for sprays to reach all of the areas of your tree.
Many fruits require regular spraying. Don't assume that you won't need to spray; chances are you will!
12. Removing Larger Branches
Another big pruning mistake that you don't want to make is pruning large tree branches with a diameter over 3-4 inches. If you remove these branches, it causes wounds that might be too large for your tree to seal off, leaving open wounds for bacteria or pests to enter.
Depending on the structure of your tree, it's best to take off a branch down to the trunk, giving the branch a chance to seal.
Another concern when removing large branches is that they might fall while being pruned. That could damage your tree, breaking other branches and tearing off bark as it falls. That's the last thing you want!
13. Damaging the Tree Bark
The last of the pruning mistakes you don't want to make is damaging the bark. This happens when you prune large branches; accidentally causing damage to the bark is possible. You never want to rip bark from the side of your trees, injuring the tree, and leaving it vulnerable to pests and diseases.
Gardeners need to actively try to decrease the risk of damaging tree bark while pruning. Something you should do is remove smaller branches from the larger branches to reduce the weight. It helps reduce the branch falling when you cut it at the collar.
Final Thoughts
The major problem with making pruning mistakes is that it affects the trees for years to come. Some errors are minor, but if you make serious mistakes while pruning, it might damage their fruit production and health for several years. Take time to learn all of the proper pruning
techniques before you get started.