If I made a list (and I have) of easy-to-grow flowers that give you a lot of bang for not a lot of buck, bee balm would definitely be on the list. A favorite of gardeners in the know, it should be on every newbie's list as well. It makes an eye-catching statement in large patches and is remarkable for its flower power and ease of care.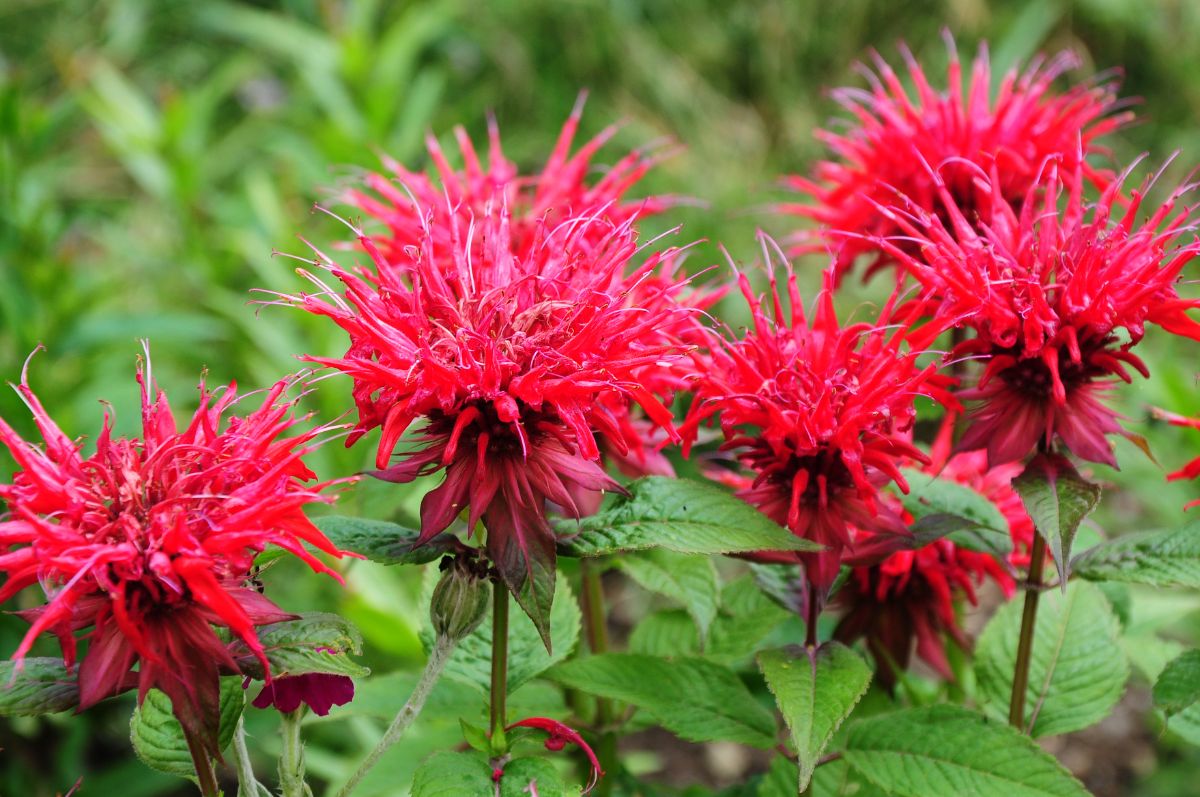 Bee balm is a low-maintenance favorite in the perennial garden. With almost no attention or work, it provides pollinator forage and cheerful blooms from mid-summer until frost. Bees, moths, butterflies, and hummingbirds will all be attracted to your garden like moths to a… well, bee balm.
Bee balm, also known as bergamot or by its genus name, Monarda, is native to North America and will impress with its funky flowers and square stems. It makes an excellent cut flower, and better yet, has a long vase life, so if you give a bouquet to your friends, they'll be pleased with how long it lasts and think you really know your stuff.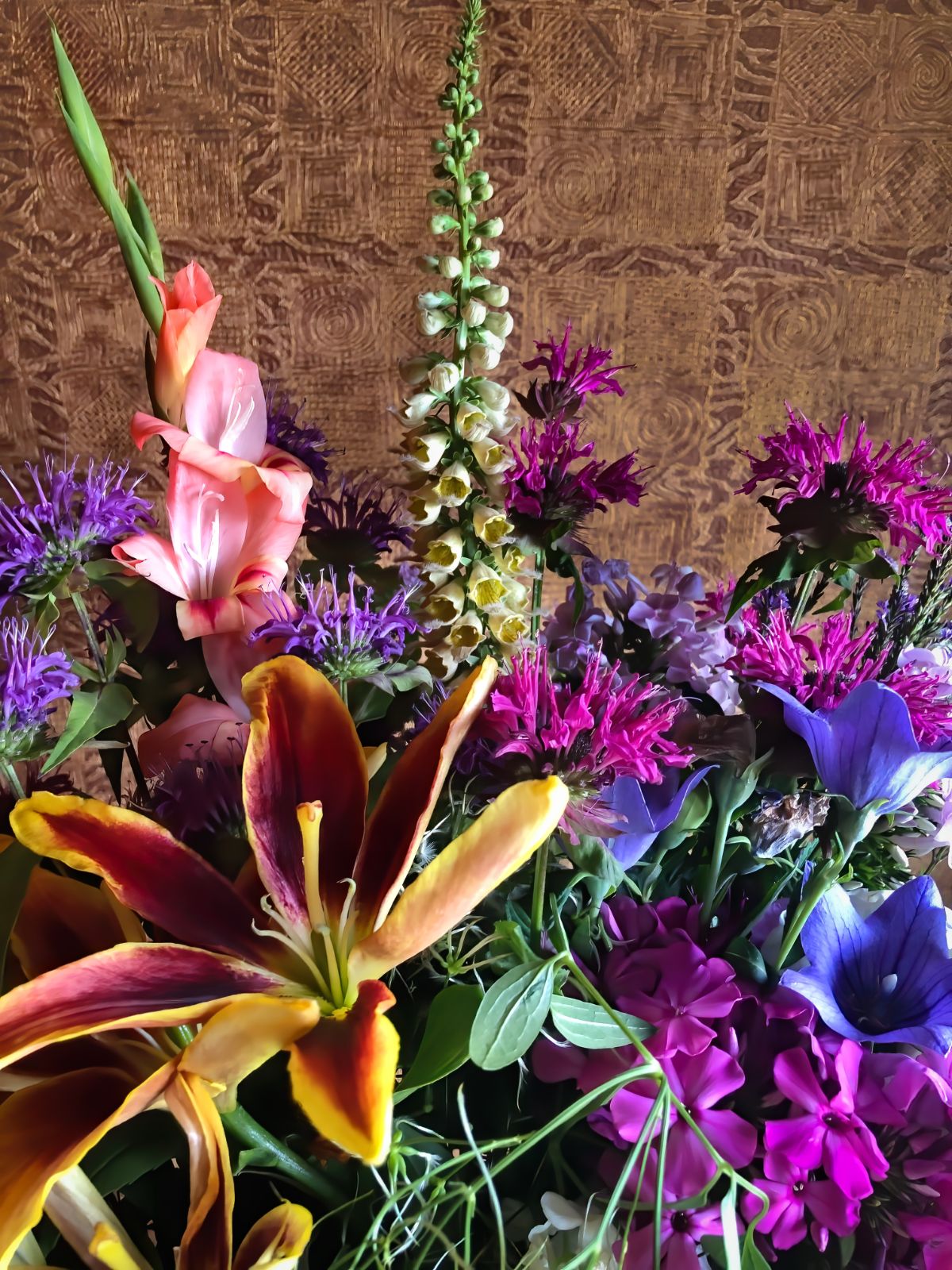 Bee balm can often be purchased in the spring from garden centers as established plants in gallon containers, but they are not cheap. Establishing them from seed is pretty straightforward but takes a bit of time. Root divisions are the quickest method, but taking root cuttings also works well for propagation.
Even if you don't want to try propagating from root cuttings or seeds, learning how to divide your bee balm will keep it healthy and vigorous for years to come and provide extra plants as well. Who wouldn't want more flowers?
Bee balm is a perennial that will come back every year, but it does get woody and less productive in the center as time goes on. Learning to divide the roots and make new plants not only gets you free Monarda patches but also keeps your existing planting healthy and vigorous.
Native Americans used the plant for medicinal purposes, and some people like to use the leaves to flavor poultry. Dried Monarda flowers are even used in homemade potpourri.
Jump to:
With Bee Balm, More Is More. Keep planting.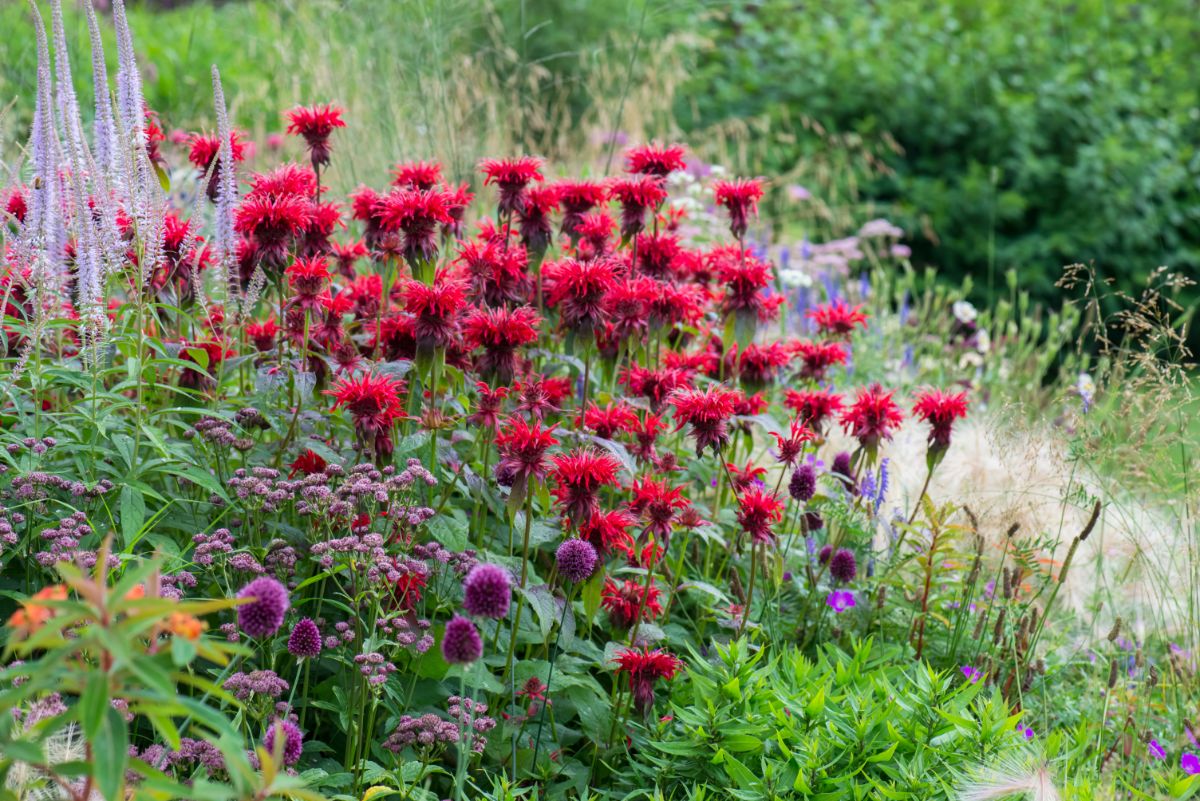 Like other native flowering plants, Monarda is most impressive in the garden and most effective as a pollinator attractant when planted in larger groups. Instead of one plant, consider making space for several.
If you have a larger area, try growing three or more patches of bee balm. Separate them by 10-20 feet or so to create a striking mosaic of season-long color and pollinator activity.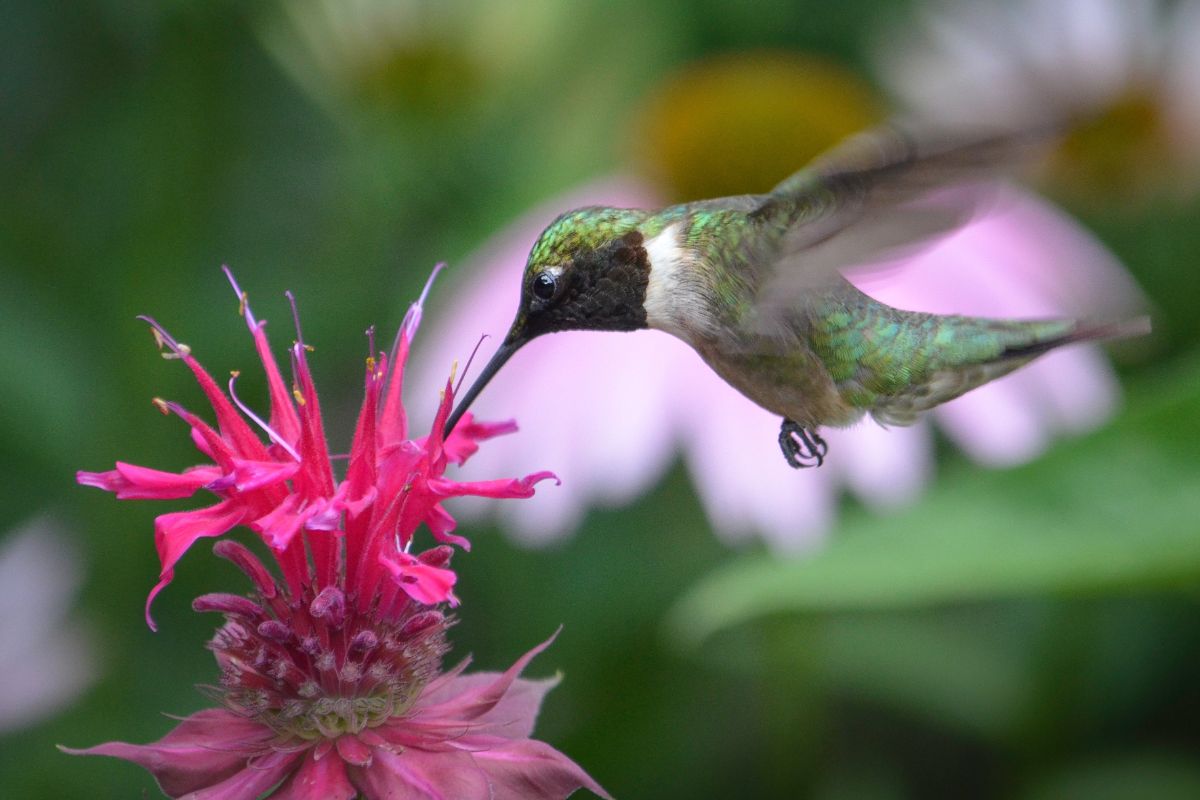 Monarda is stunning on its own, and planting several color varieties can enhance the effect. For an even more enticing display, add some other flowering natives like Echinacea and Rudbeckia. Native grasses like big bluestem and switchgrass can round out your native garden microprairie.
What's In A Name?
Bee Balm, Monarda, bergamot, Oswego Tea. Which plant is it? Let's break it down.
Bee Balm is the common name and is used for many different species, all belonging to the Monarda genus. For example, commonly grown bee balms in the garden include Monarda didyma, M. fistulosa, and M. citriodora. Bergamot and Oswego Tea may be used as the common name depending on the region you are living in.
Breeders have been working to create more cultivars of this wonder plant for years, so you might see a plant described as Monarda 'Balmy Lilac'. It's still a bee balm.
Sometimes the cultivar name is even trademarked. If you are curious, the actual species from which the cultivar was developed is often listed on the web page or package.
3 Simple Ways To Propagate Monarda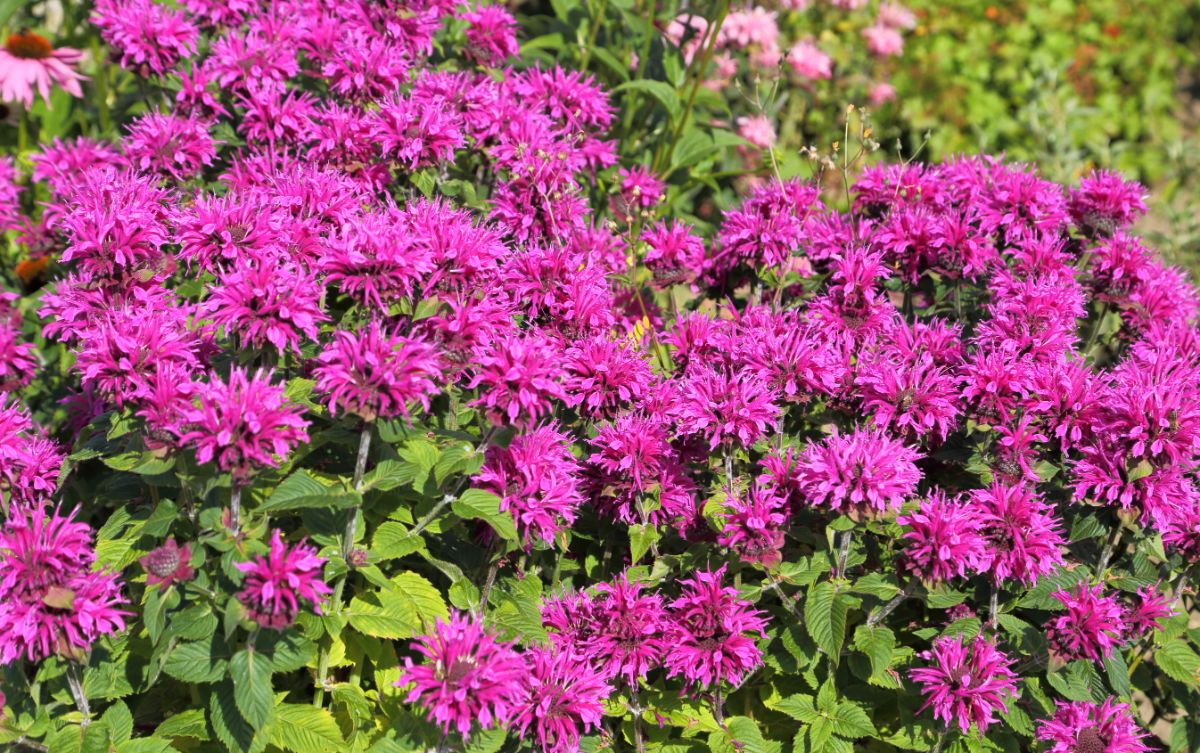 Monarda didyma and other Monarda spp. are most commonly propagated in the home garden by root division. Additional effective ways to get more Monarda include propagating from root cuttings and seeds.
Bee balm grown from seed may not flower during the first year–although some do. Plants that are produced from root cuttings will frequently bloom during year one. In the second year, all bee balms should start to take off, regardless of the method used to propagate them.
How To Propagate Bee Balm From Root Cuttings
Bee balm spreads by rhizomes, so taking root cuttings is a super effective way to propagate your plant.
Follow these steps:
In spring, brush away the soil and find the long, horizontal roots of the plant. They likely have tiny sprouts popping up every few inches.
Use pruning shears to trim off pieces of root. You can cut an inch or two on either side of a sprout.
Tuck your original plant safely back home.
Plant each root cutting in a 4 or 6-inch pot prefilled with compost and coconut coir or perlite. A mix of damp sand, compost, and perlite will also work. The mixture should be moist but not soggy.
Cover the root piece with about a half-inch of your moist potting medium. Place the pots in a warm spot out of direct sunlight.
Monarda root cuttings will grow quickly. In about 4-6 weeks, they will be nicely sized young plants ready to go to their new homes.
Tip: If you grew them inside your home or in a greenhouse, don't forget to harden off your bee balms before exposing them to the elements. Gradually increase their exposure to full sunlight.
How To Grow Monarda From Seeds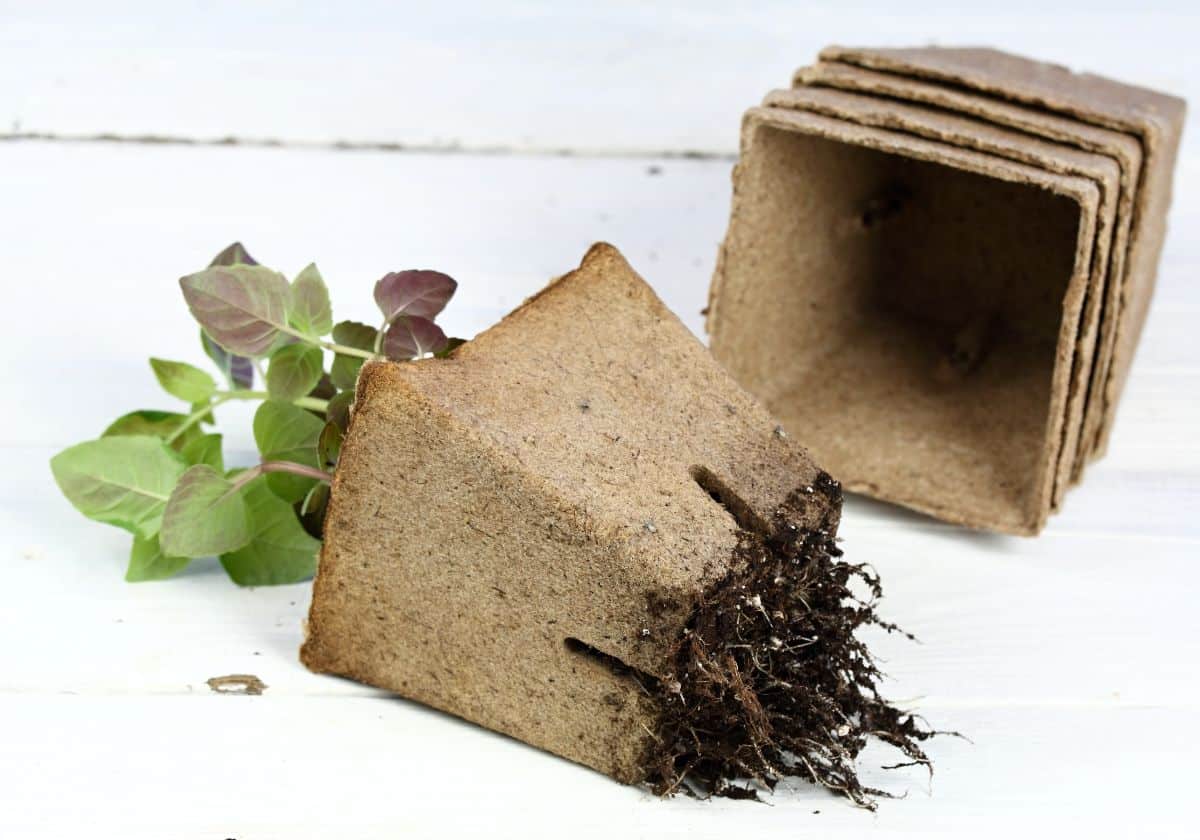 Bee balm is cooperative with growing from seed. Many colors and varieties are available, but you will probably have to look to an online seed company. And of course, as die-hard gardeners know, bragging rights are involved if you grew a perennial from seed yourself.
If you have a natural variety of bee balm already in your garden, you can also try saving seeds from them. The seeds are tiny and usually need cold stratification. However, some gardeners report success planting fresh seeds immediately after harvesting them.
To get started:
Prepare your seed trays. Use any seed starting mix as long as it is well-drained. If in doubt, add some perlite.
These seeds are tiny. Use a blunt pencil to make a slight impression on the surface, which makes it easier to see if you dropped a small seed in there or not.
Use the toothpick trick to pick them up and place them. Bright light helps you see the dark seeds against the dark seed starting mix.
You can also shake a few seeds off to the side, push down on them with your thumb–they will stick–and then brush them off over the pot.
Monarda seeds need light to germinate, so don't bury them. A light covering is perfect.
Mist the surface, cover with a humidity dome or plastic wrap, and place in a bright, warm location. Germination takes about 7-10 days.
Keep the seedlings moist but not sopping wet. In about 8 weeks, they should be ready to pot up into larger pots for growing out.
How to Propagate Bee Balm by Division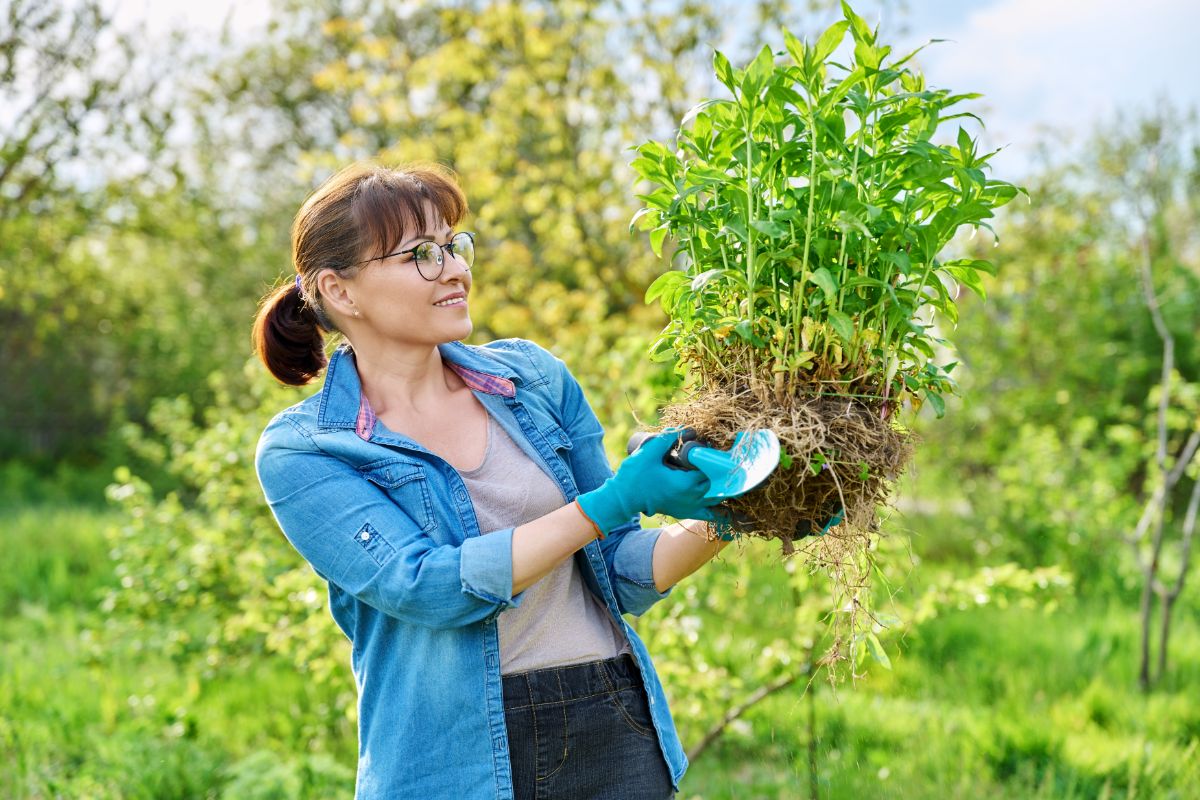 Division is the easiest way to multiply your Monarda plants. An established patch of bee balm can be effectively divided in the early spring. You can practice division by selecting individual shoots, or by digging up the entire root ball.
Individual shoots
When the plants are just popping up and are only a few inches tall, take a hand garden trowel and carefully dig up and separate individual shoots. They will come up with a small amount of roots.
Transplant them into a four or six-inch pot filled with clean potting soil, and grow them up for about three weeks.
Once they have started to put on new growth, they are ready. Transplant them to their new home.
Propagating by taking new sprouts from the edge is also an excellent way to control the spread of your bee balm if you don't want it to get larger and crowd other plants.
Or, use the entire plant:
Dig up the whole root clump and cut it into several large pieces with your spade or a big old kitchen knife.
Each new root ball should have at least 3-4 shoots. Most people just chop it in half or quarters.
Transplant each hunk of plant to a new home with some compost and water in well. Don't forget to mulch.
Tips For Growing Monarda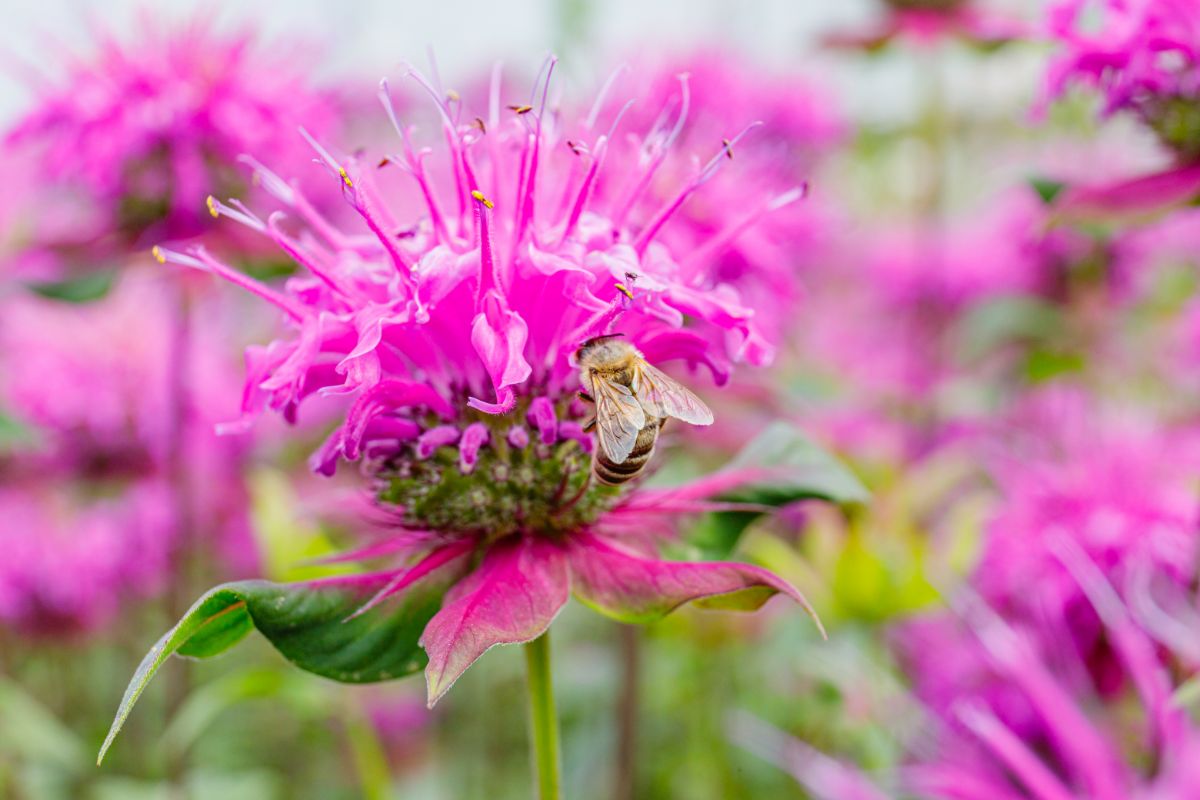 Drainage, Soil, and Sunlight Needs of Monarda
Bee balm needs good drainage. A nice, deep, fertile loam would be best, but fear not, they are not picky. Work a little compost into your planting site. They are native plants to most of the United States (not the desert southwest), so they'll do fine.
Mine are in fertile, healthy soil that gets a shot of the sprinkler when the weather turns dry, and they have shot up to be five feet tall this year and are blooming like crazy.
Mulch your bee balm to keep its roots moist. Bee balm likes a slightly damp site, and a nice mulch layer will keep your soil from drying out in the afternoon sun.
Monarda enjoys a full 6-8 hours or more per day of bright sunlight. They will grow in as little as 3-4 hours of sun but will not be as vigorous and will take longer to become a fully mature plant.
Planting bee balm in the shade may inspire it to spread horizontally to look for more sun at the expense of the beautiful flowers you are hoping for.
Deadheading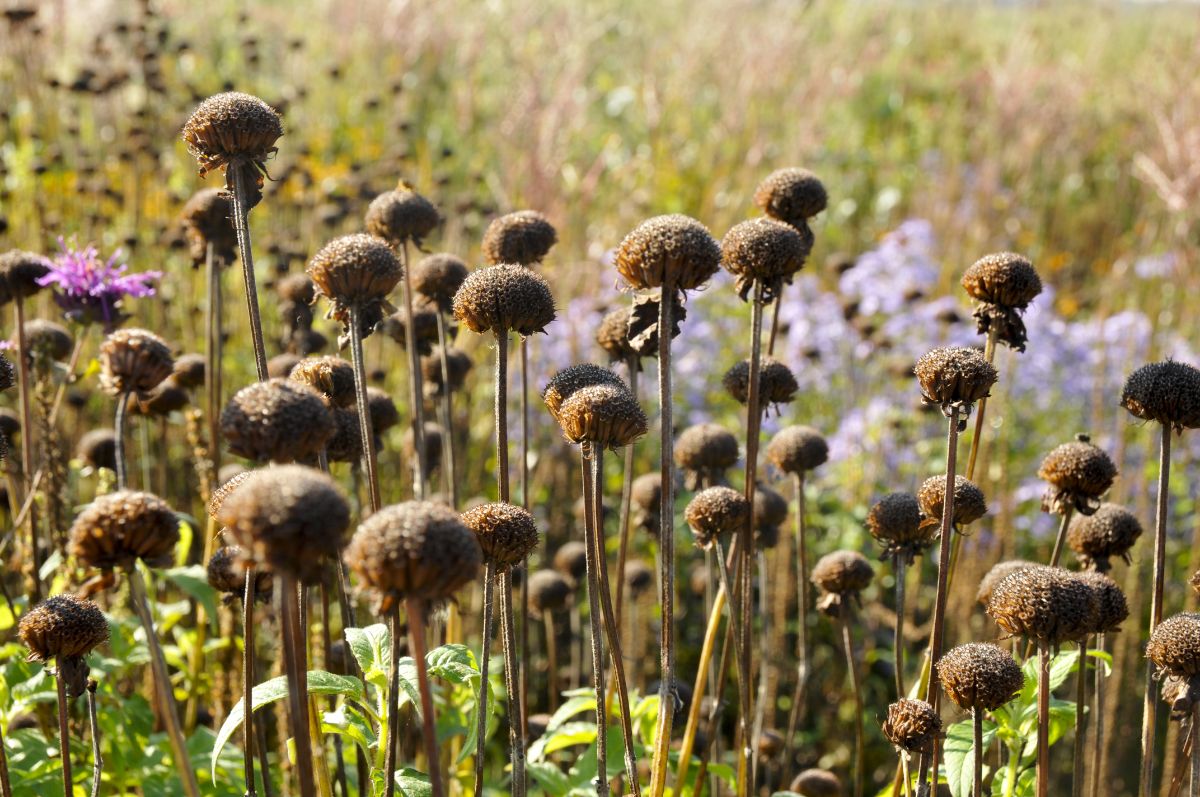 Trimming off old or almost-spent flowers will prolong your bee balm's bloom period. If you save seeds, you'll need to leave a few flowers intact.
Long Division
To keep the center healthy and vigorous, divide your bee balm root ball every three years if you have not already done it for propagation. Neglected bee balm patches can continue to spread outward but become lackluster in the center.
Like most perennial plants, your new bee balm will take 2-3 years to reach maturity. The happier they are with the site you planted them in, the sooner they will grow to wow you.
Make a map of your garden and record when you planted each clump, what variety it was, and when you divided it. After a few years, when you have a dozen patches of bee balm, you'll be glad for the records.