Who says there's nothing to plant in October?
Not perennial gardeners!
As a matter of fact, autumn (September and October in particular) is a very good time to spruce up, divide, and plant in your perennial garden. This includes your perennial orchard, berry patches, and edible perennial gardens, too.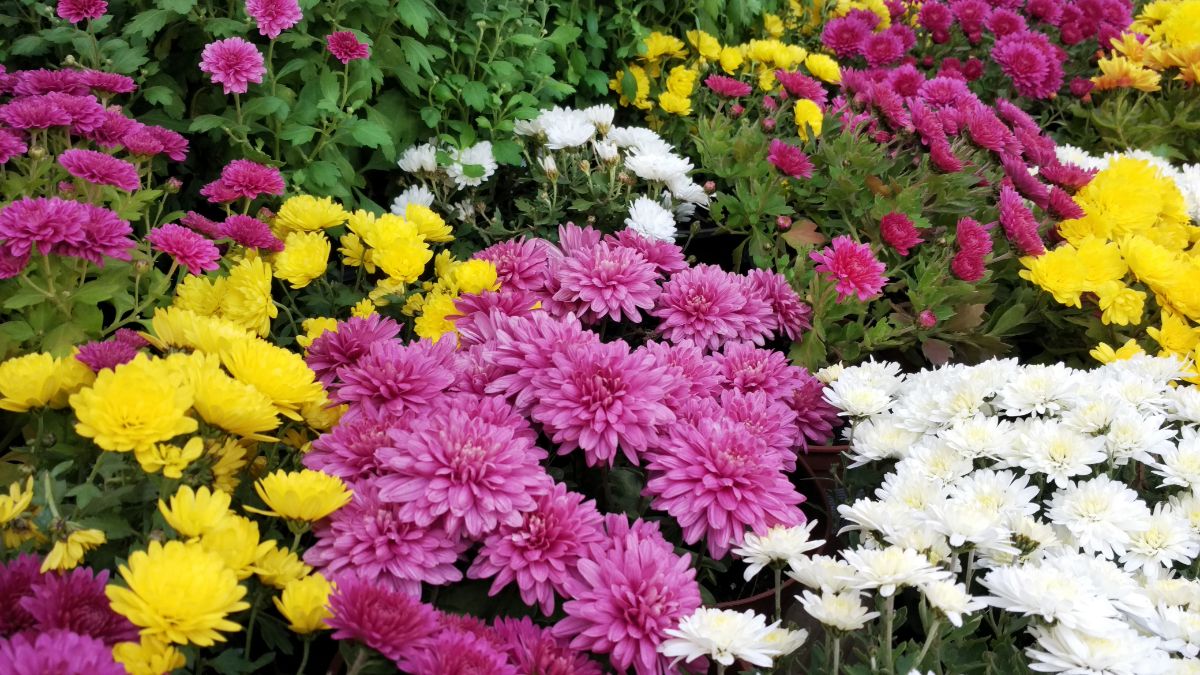 There are also a number of plants that you can put in the ground in late September and early October to freshen up your garden beds for the last month or two of fall—keeping your place looking great with all those best autumn vibes. If this is your goal, there are some good mixes of hardy perennials, tender perennials, and cold hardy annuals that are ideal for the job.
What to plant in October, then? Let's take a look.
Jump to:
Designed by Nature to Overwinter in the Ground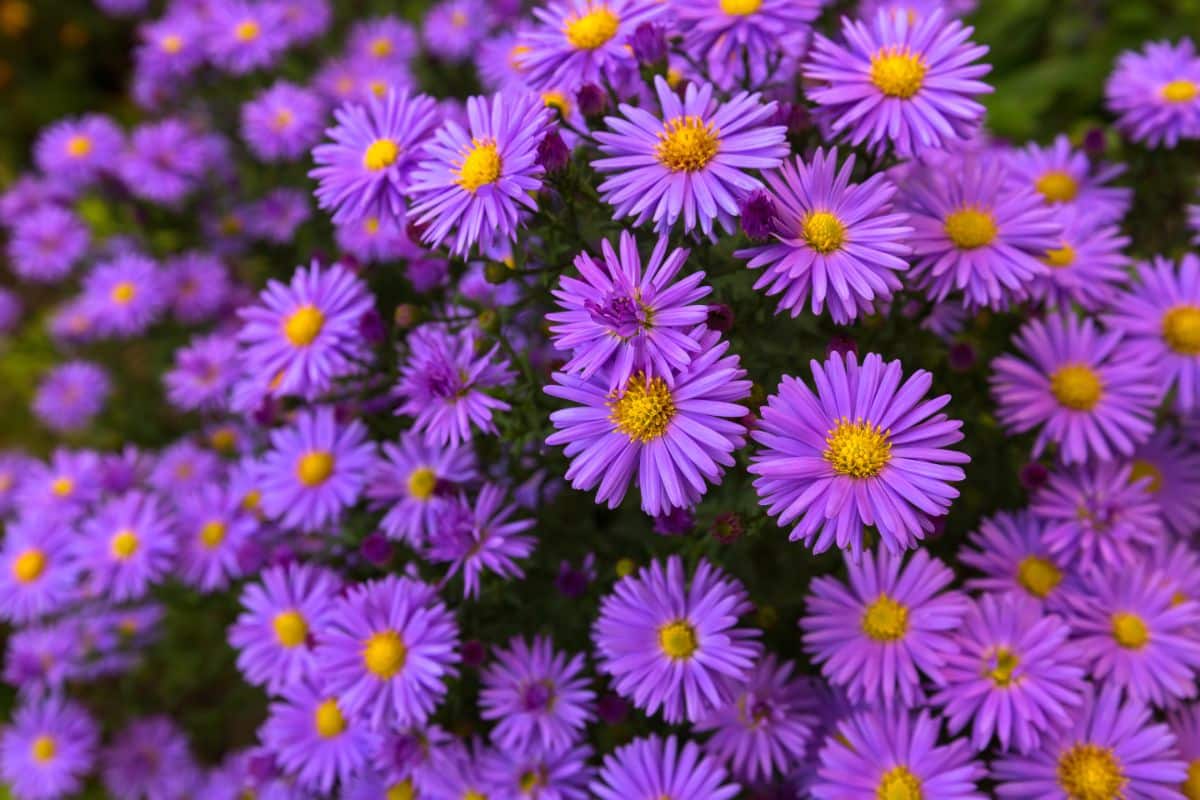 Perennials are made to handle dormancy through the winter without dying. They lay in wait and take off early in the spring. Usually, perennials that are already in the ground will be growing before you can ever get out and get working the soil.
So, by having your perennials in the ground in the fall, you'll give them the time to establish before dormancy and winter but have them in place and ready to grow in sync with the spring awakening. This sets them up for successful long living in your climate and in your specific spot in the world.
Perennial plants do better in the ground than in containers or pots because they are better protected from frost and freezing, which kills roots.
Perennial Plants for Fall Flair and Color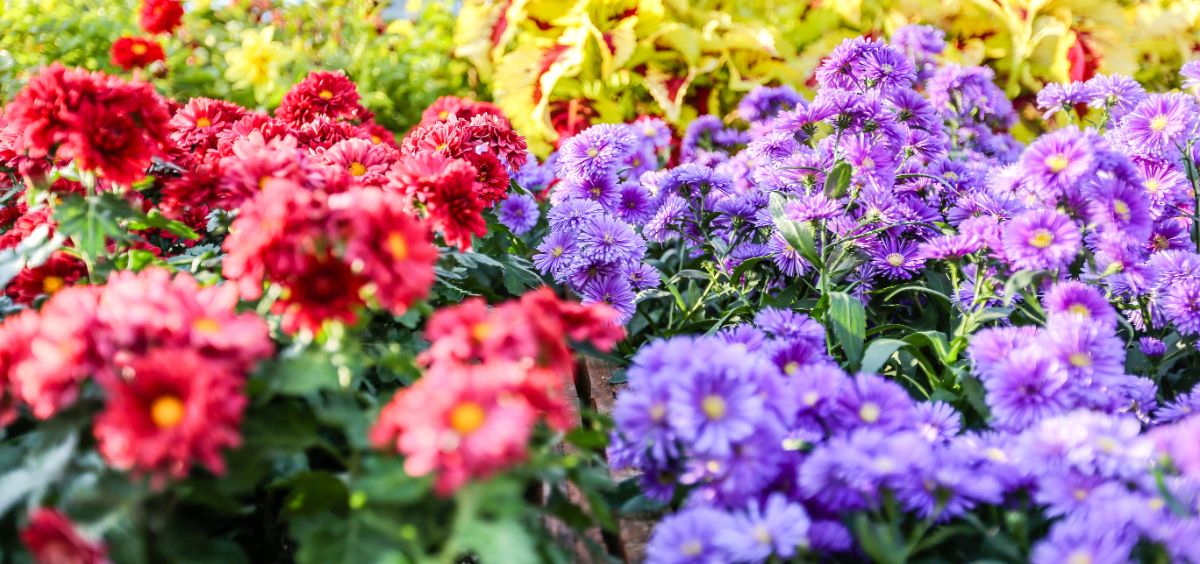 Start off with planting perennials that will breathe new life, color, and decoration into your garden beds. There's no need to give your beds up as brown and lost just yet.
The following can be purchased as blooming, potted fall transplants, and they can be planted right in the ground. Some of these (like mums) are often kept as container plants in the fall, but they don't have to be. If they can live outside in a pot, they can live outside in the ground. But you do need to know if they are frost hardy or not, and you will need to cover plants that are in the ground when frost is coming if they are not frost-tolerant.
Mums should always be protected from frost (an old sheet, fleece blanket, or fabric frost cover will do the trick). Remove it in the morning when the temperature is above freezing and climbing.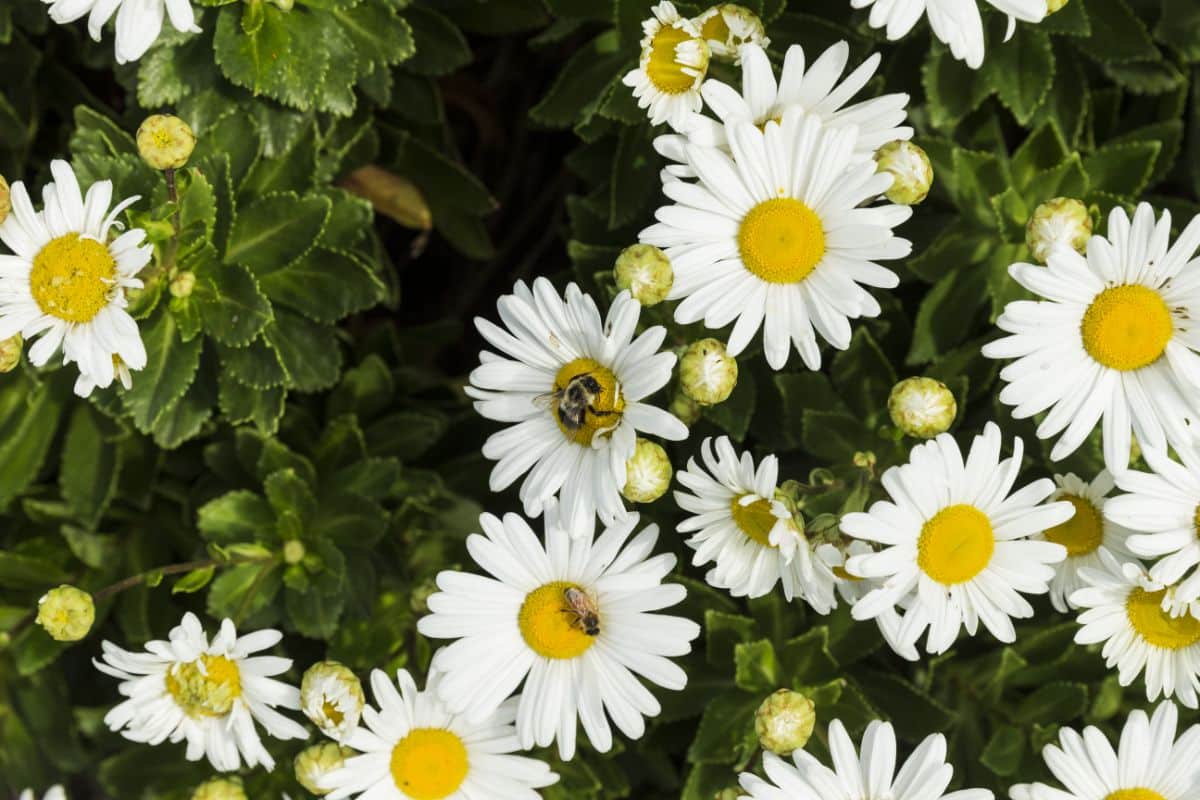 If you plant these perennials this year, they should come back next spring and summer and then be timed right for blossoming again in next fall's garden. Some will be more likely to survive the winter than others. Mums can be iffy on this, but since most of us are growing them as annuals (though they really have the ability to be perennials in a lot of zones), they're still worth digging in for the fall effects.
These plants will bring you lovely fall colors in tones just right for autumn beds:
Fall Asters (these shine in late September and October when they hit their stride). Asters come in a range of colors and mix and match beautifully. They typically flower in colors ranging from white to pink, light purple, blue, and darker purple, with some varieties coming in colors towards red and magenta. Some asters are biennial, meaning that they will flower every two years, so it's often smart to start asters two years in a row from fresh plants so you have flowers in your perennial garden every year, regardless of the cycle the individual plant is on.
Goldenrod (Pay attention to buds and opening on potted plants because goldenrod is often on the earlier side of fall blooming.)
Tall phlox (Like goldenrod, a bit earlier than other flowers, so select plants in flower according to your blossoming goals.)
Mums -- As mentioned, these classic fall plants can grow perfectly well in the ground and may become an established perennial in your garden. Either way, they look lovely when planted in the ground, even if they are only grown as an annual in your bed, and they will replace spent flowers, annuals, and gone-by perennials.
Montauk Daisies – Montauk Daisies, or Nippon Daisies, look just like other types of classic daisies, but they have a much later bloom period, and they are frost hardy and cold tolerant. They grow larger and more shrub-like than your summer daisies. They are an excellent plant to mix with fall perennials and fall annuals and a great way to savor the look and feel of the flowers of summer.
Black-eyed Susans – Black-eyed Susans are quite cold hardy, and are strong perennials, though you may not realize it because of the timing of their planting, which often has them blooming earlier in the summer. If timed right and bred for fall blooming, they can be a great flower in the October perennial garden. And they have the added bonus of bringing with them the yellow and brown tones we love so well in the fall.
Snapdragons* -- Snapdragons make the list because if you have them, there's a strong chance they'll keep going straight through the fall. You won't necessarily be able to find them to transplant, though you might get lucky, but you can start from seed in mid-summer to plant them in your October perennial garden. Snapdragons may come back as perennial in the spring in zone 6 and higher, though this is not as reliable and depends on where you live and how harsh your winter is in a given year. They do, however, prefer to grow and bloom in the cooler days of spring and fall, so you'll often see your summer snapdragons take off and revive as the days become cooler.
Echinacea* -- Echinacea is a very cold hardy perennial and will almost certainly return in the spring and summer in zones four and above. Because it will take a beating in the fall, it's a good one to set in in October to breathe new life into your garden. But like some of these others, its blossoms may be waning, so if you want echinacea for an October garden, you might want to start some from seed in the summer to push their blossoms off into the later parts of fall.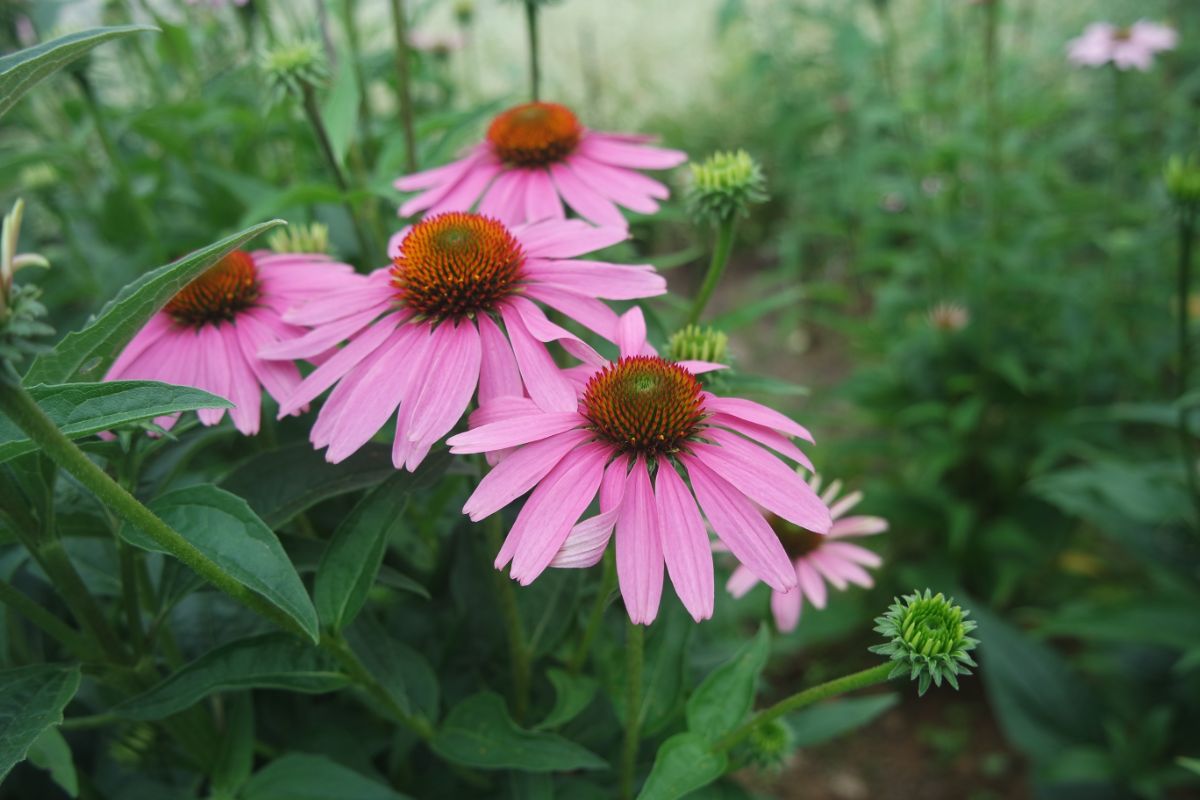 For all of these plants, select healthy, strong plants that are in bloom or are ready to blossom. You won't have enough time to start them from seed, so they'll have to be transplanted. Some of these are earlier bloomers than others, and if they're past their prime, they're not likely to keep reblooming by this point in the year. They will have been started with their planting timed for fall blossoming and garden refreshments.
So, when you buy plants to put in your perennial bed, buy plants that have good flowering and color or are ready to open soon. You may also want to buy plants in a few different stages to extend the blossoming and flowering.
Round Out your Fall Garden with Annual Companions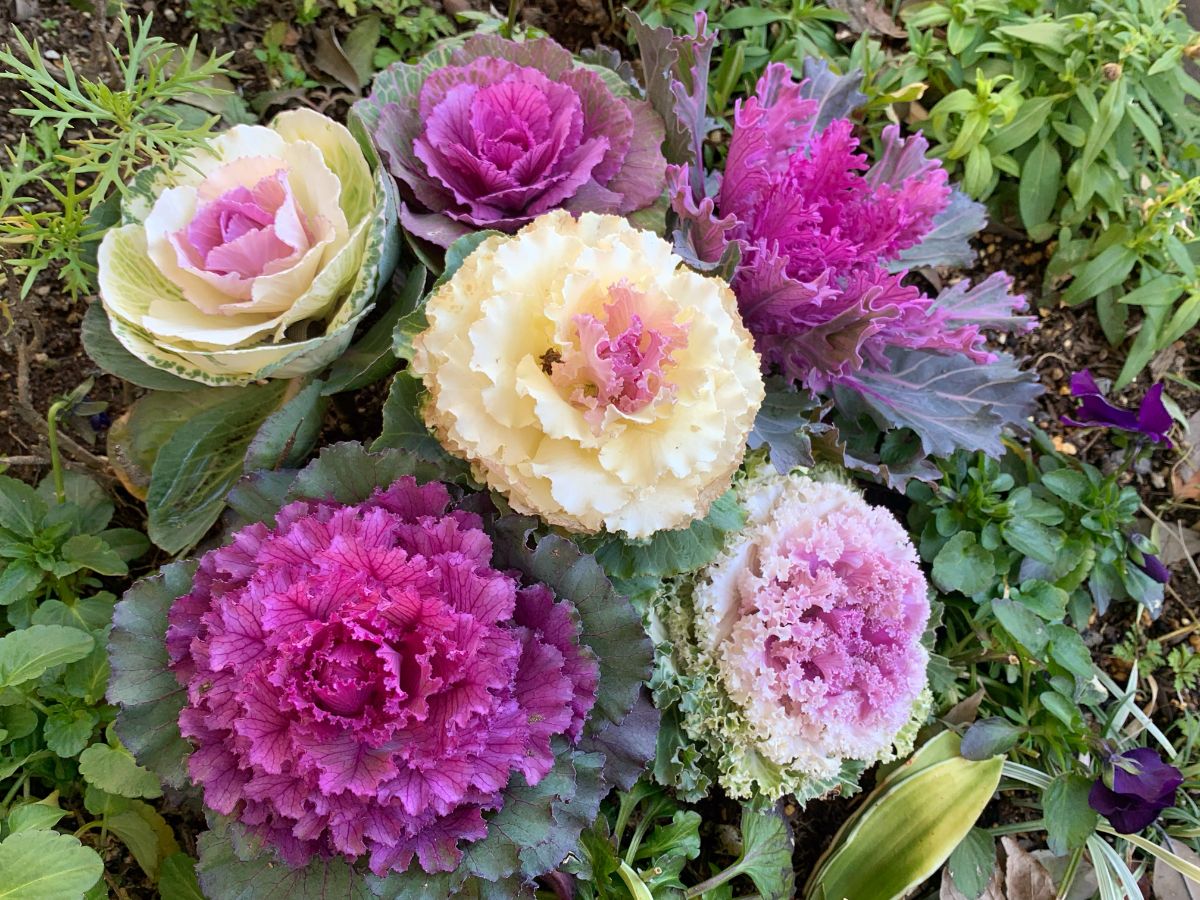 We may be focusing on perennial plants here, but it's worth mentioning a few cold hardy annuals that you can plant along with your October perennials. Don't let the fact that these plants are annuals fool you—they are very frost tolerant and cold hardy. They will often outlast even your fall perennials.
These plants complement October perennials nicely, giving more color, structure, and interest to your final fall garden.
We suggest:
Pansies – Pansies are often one of the first annuals planted in the spring because they are hardy and frost tolerant. Time them for the fall, and they can do the same thing in your autumn and October garden. These are one of the few annuals you can often find available for transplanting in the fall in home and garden centers.
Ornamental Kale – Ornamental kale, and the following ornamental cabbage, are not planted for their blossoms but for their foliage. They range in colors from green to purple and red, nicely complementing the colors of fall mums and flowers. Like their edible family members, they outlast many frosts and sometimes even a freeze or two.
Ornamental Cabbage
Perennials to Plant in October for Spring and Summer Shows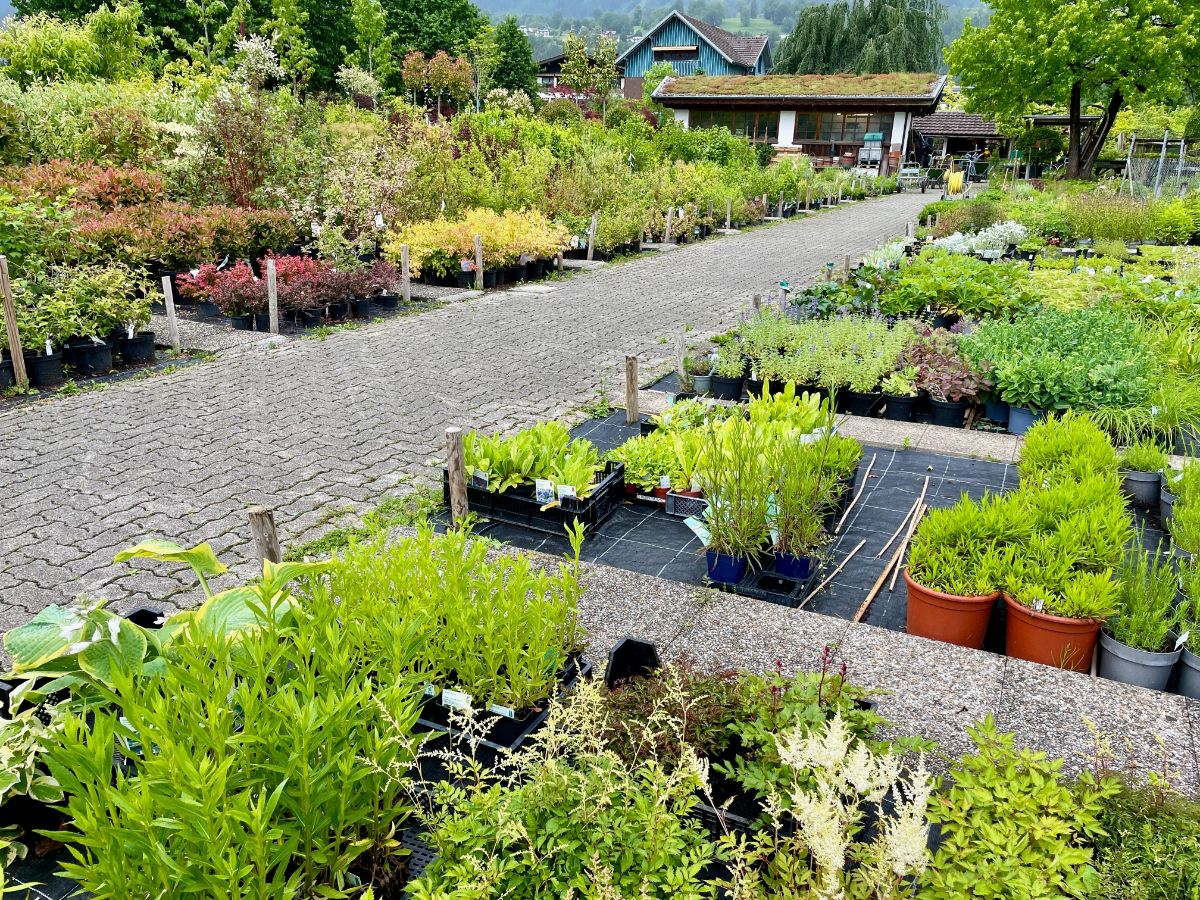 October is also a great time to plant perennials for next year's harvests and gardens. Treese, shrubs, berries, and more do very well when fall planted because they are not as stressed by climbing temperatures or the dry conditions that often follow spring planting.
Some of these are also perennials that need to be in the ground in the fall so they can overwinter and chill in order for them to bloom.
Plant these in October while the ground is still workable (ideally a month before a frost, but well-established, rooted potted plants and fall bulbs will almost certainly survive as long as they are tucked in before the ground freezes).
Fall bulbs – by fall bulbs, we mean bulbs that flower in the spring but that need a long time in the ground that winter gives them. These are bulbs that need a cold stratification period, so they need extended months of cold treatment in the ground to grow and bloom in the spring. The most common are daffodils, tulips, hyacinths, snowdrops, spring crocus, and alliums. This would also include edible garlic bulbs.
Rooted Plants – There is a wide variety of rooted, potted perennials that can be planted in October to grow in the spring. For the most part, if it's in the store and hardy as a perennial for your zone, you can plant it in October.
Trees – All types of trees, including fruit and nut trees, hardwoods, evergreens, and ornamentals.
Shrubs – Same as trees.
Roses – Yes! Roses like to be planted in the fall, too, and they also can benefit from reduced water and weather stress as they establish.
Berries and Bushes – Most all edible and ornamental types. Fall planting can gain you an entire growing season and net you earlier harvests. This includes both green plants like strawberries and woody bushes like raspberries, elderberries, blackberries, blueberries, and others.
Hold off on Outdoor Cuttings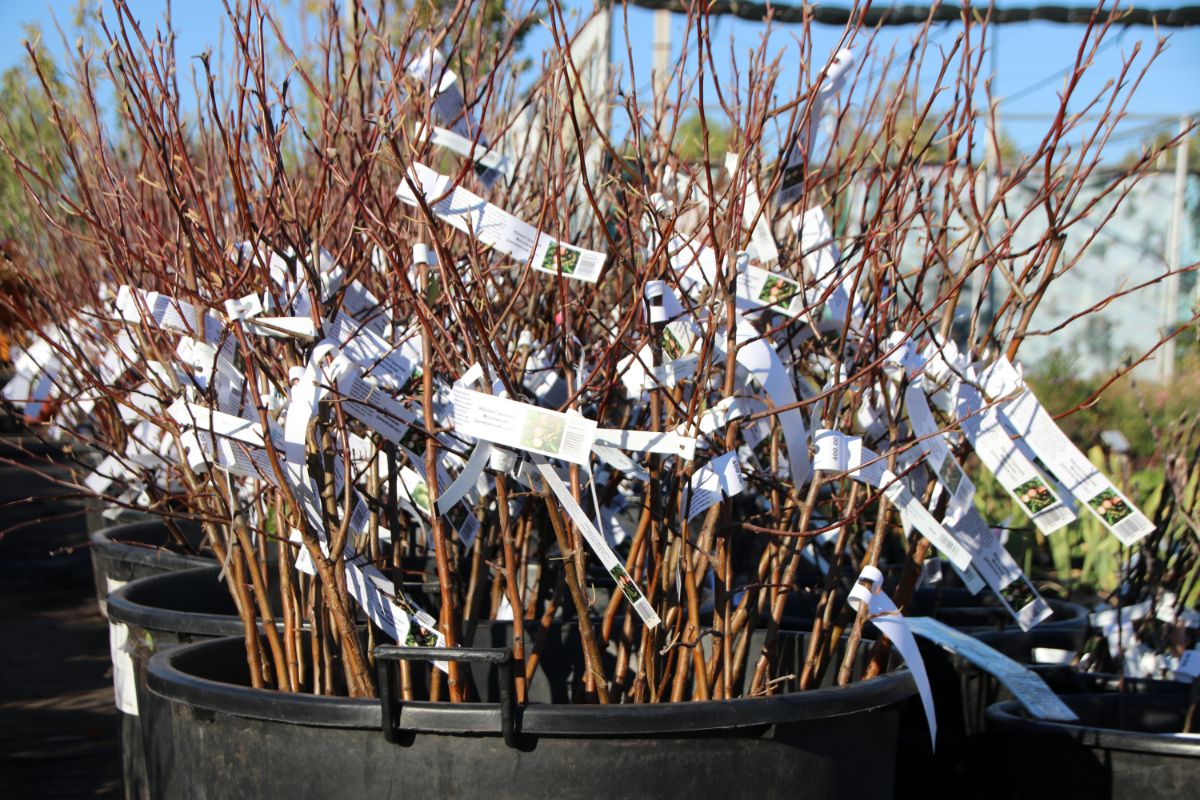 If you are looking to propagate more plants and bushes from cuttings and you want to propagate them outside in the ground, October is not usually the best time to do this. The reason is that there probably isn't enough time for the roots to become established before the winter. The cuttings are heading into a dormant stage, not a growing stage.
Cuttings will end up drying out and dying without roots to support them. For these, it's best to either wait, cut while dormant, and propagate in the early spring or to take the cuttings and plant them inside in a protected space in pots of soil or growing medium so they can grow roots. These can then be planted as rooted transplants or bare-root plants in the spring.
October is a Great Time for Good Deals on Hardy Perennials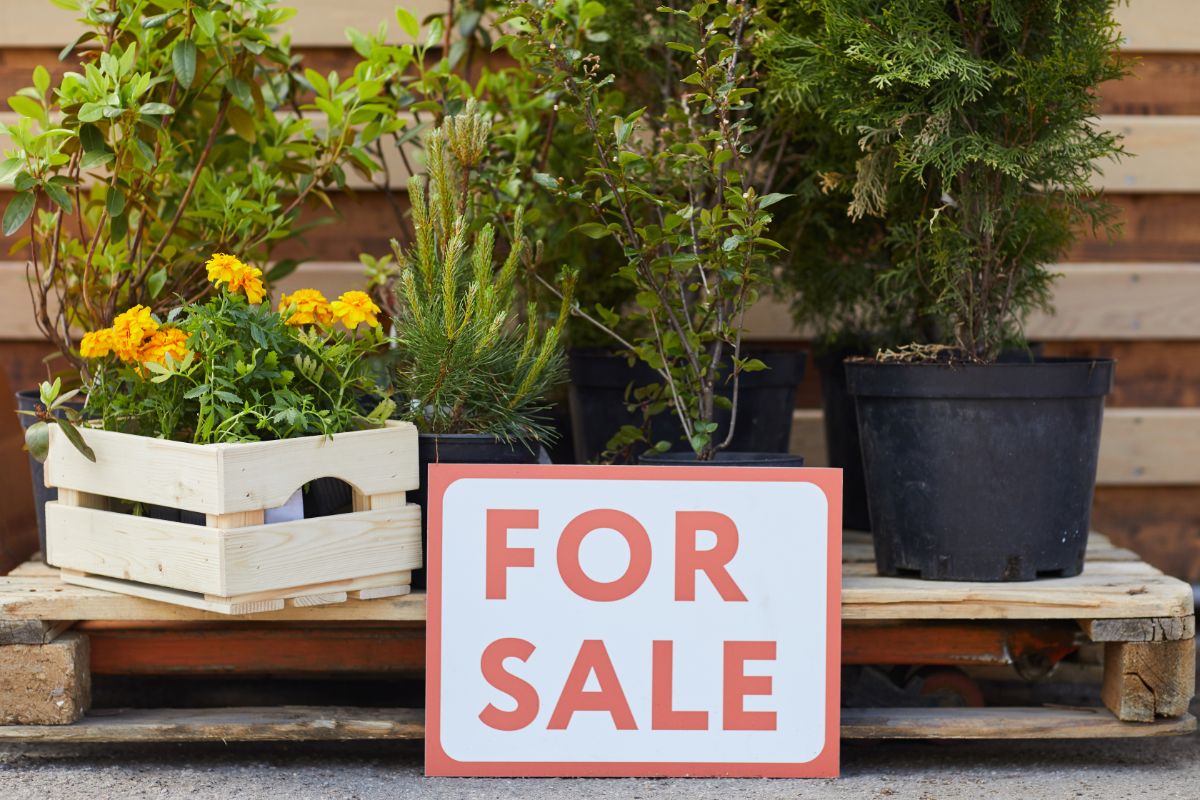 Because perennials are made to survive, and because they can be planted late in the year in October (and maybe beyond if you live in an upper-middle or warmer zone), you can often get the best deals on them in the fall.
October is prime time for perennial plant clearance sales. Garden centers need to clear their space and their shelves for winter seasonal sales, and they don't usually have the will, the manpower, or the space to keep potted perennials into the next year.
October is the perfect time to buy perennials to add to your perennial gardens. Look for plants with good roots and life left in them. Know the difference between dormant and dead. Shop for deals this month when the discounts are deepest and before the stores relegate them to the garbage bin. This is a great way to create a gorgeous perennial garden on a serious budget!