Whether you're a container gardener or a gardener who just has perennials still in pots that never made it into the ground, you can overwinter those potted perennials and grow them again next year.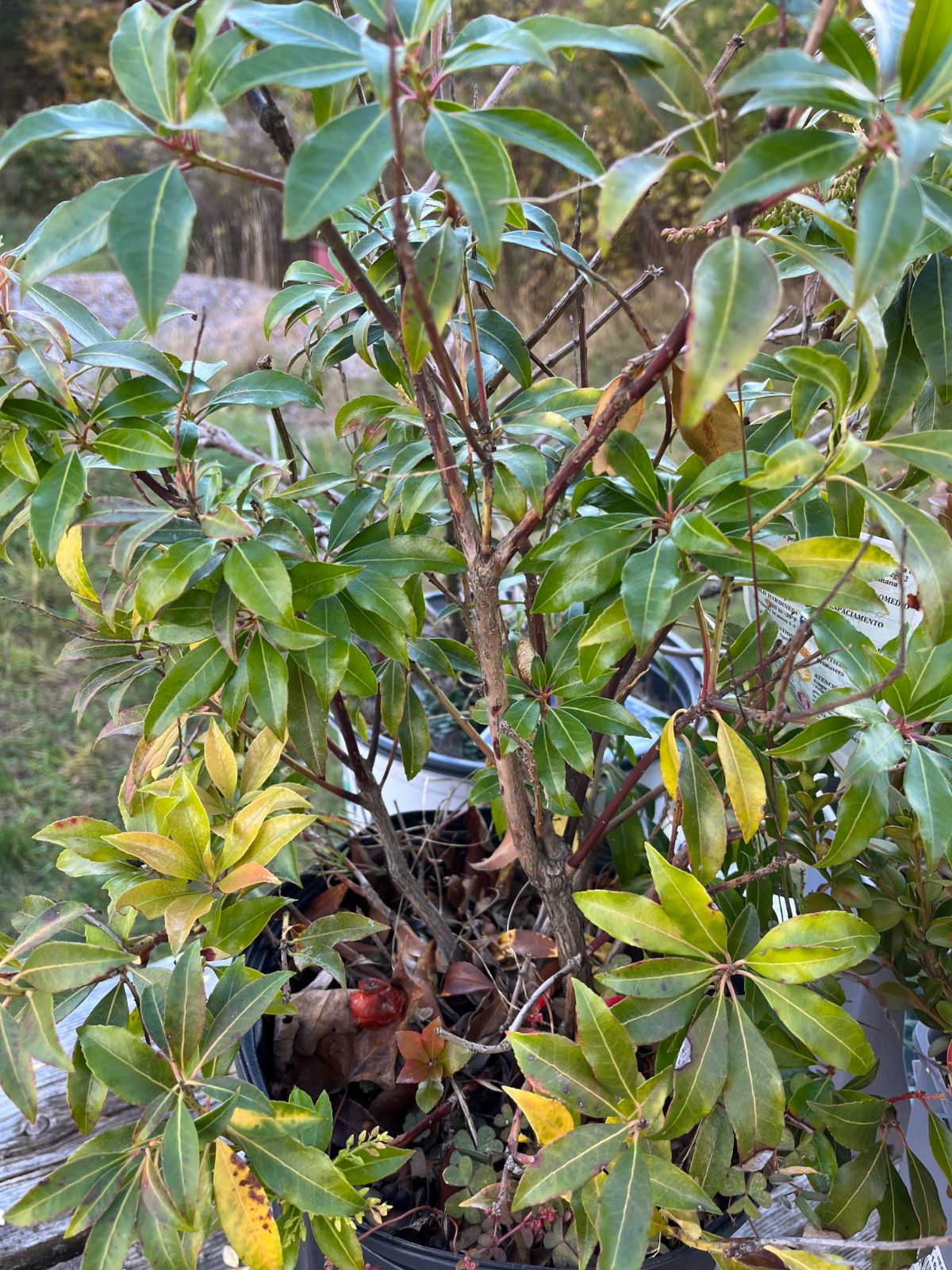 There are three ways to do this. You can use these methods for all types of perennial plants, including potted trees and shrubs.
Jump to:
Perennials Are an Investment – Maximize Their Value!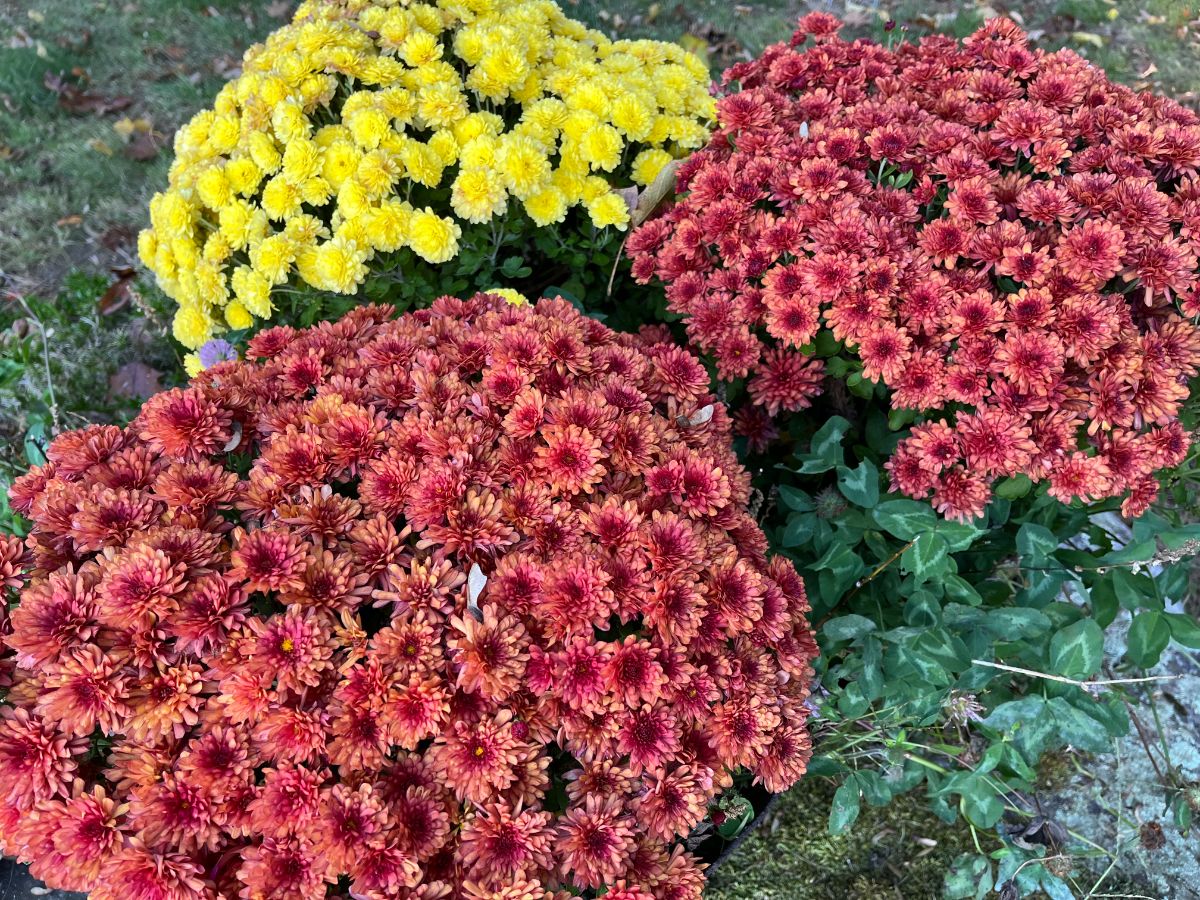 Too many of us treat perennials like annuals, growing them in pots and then throwing them out at the end of the season when they go dormant. But there's no need to do this. Even container-grown perennials can be overwintered to grow again next season.
This is even true of perennials that are not hardy for your growing zone or climate! You can grow them in containers, then overwinter them inside to grow again next year.
(By the way—you can also do this for those hardy mums you throw away every fall!)
Here are three ways you can overwinter perennials to grow again year after year:
Option 1, Your Best Bet: Bring them Into a Cool/Cold Place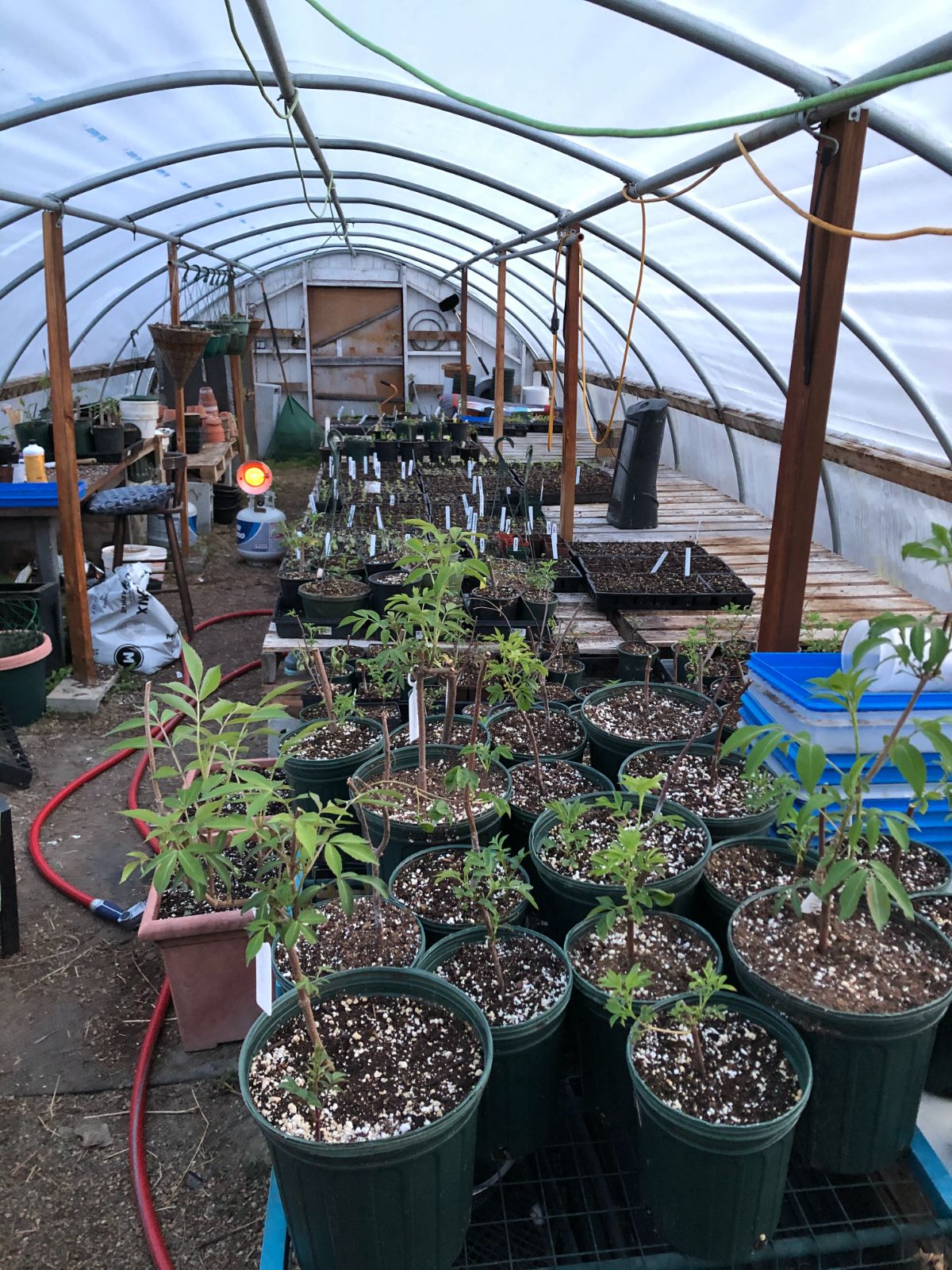 The first option is to overwinter your potted perennials indoors in a cool or cold space. This can be an unheated or minimally heated place like a garage, garden shed, greenhouse, or basement. If you live in an apartment, a cold entryway or spare, unheated closet can work.
Ideally, this should be a place where the temperatures stay pretty consistently in the range of 20 to 45 degrees Fahrenheit (-6.5 to 7.3 C). Temps up to 50 F (10 C) will usually work, but stay lower if you can. There is no need for light as the plants will be dormant.
Make sure the plants are in a pot with good drainage. Water them lightly before they come inside, and let them drain well. Then, put them in their winter home (if you care about the floor, you may want to lay down some newspapers or put pot saucers under the containers).
These plants won't need regular watering like they would in their growing phase, but they should not be allowed to dry out. Check them regularly and give each pot a little water – just enough to moisten the soil – to keep it from getting completely dry.
Tender perennials and all perennials that are not listed as hardy for your location are best off being treated this way.
Option 2, Good Protection: Heel Them in the Ground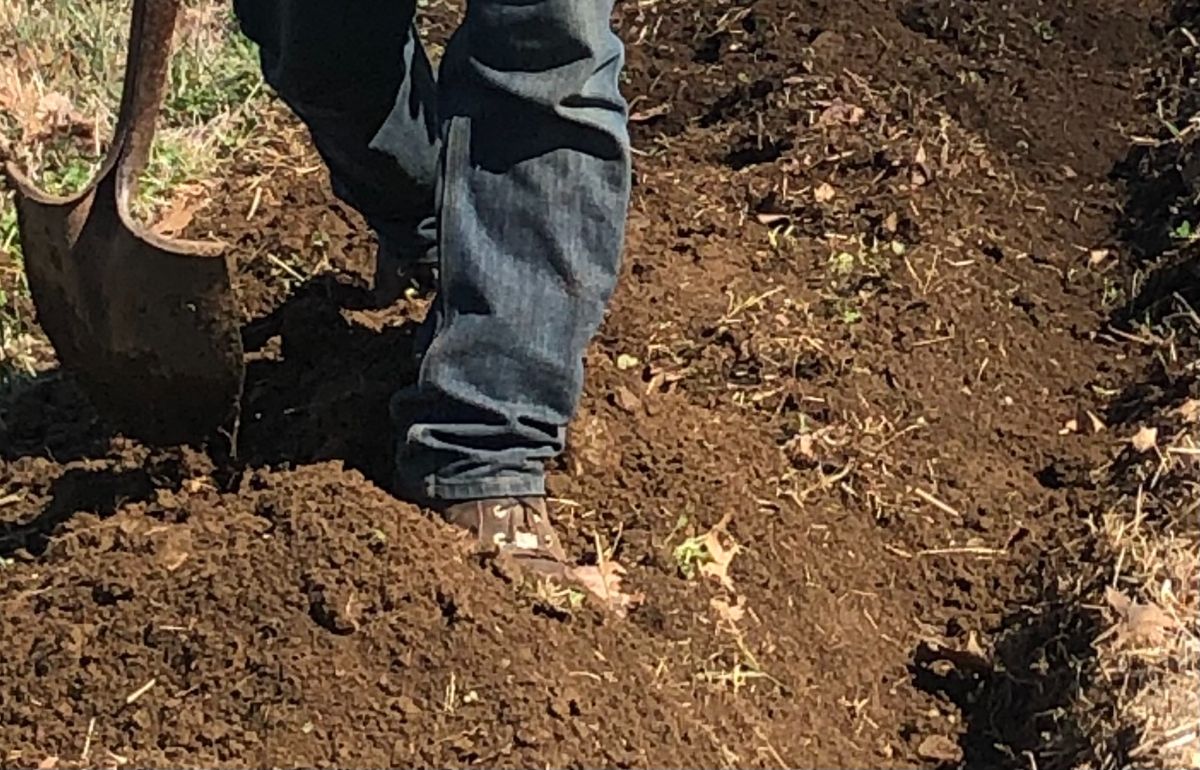 Potted perennials (any potted plant, really) cannot take the freezing and heaving that their roots endure in pots. It's more cold than their roots and crowns were ever meant to endure, even if they are cold hardy perennials and even if they are rated for year-long life and survival in your zone or location.
The simple fact is that perennials in pots—even hardy ones meant for your zone—get colder than plants and roots that are protected in the ground.
You can give them the added ground protection they need by heeling them into the ground. This simply means that you "plant" or sink the potted plant into the ground. This is basically like planting the perennial in the ground while it is still in the pot.
Dig a hole in the ground as deep (or slightly deeper) than the pot. Place the pot in the hole so that the top of the pot is about even with the top of the soil. Backfill around the pot and pat the soil down. It's a good idea to mulch over the top of the soil. A layer of three to four inches of leaf mulch, straw, or wood mulch will give added protection to your potted perennial and will help preserve moisture.
The location of the "planting" doesn't matter much since it's temporary. Garden beds where you grow annuals or vegetables are often good, logical choices since they won't disturb landscaping or lawns, and they will be reworked in the spring anyway. If you have a spot near a house or building that gives a little extra protection, this is a good choice, but make sure they won't be damaged by ice or snow falling off a roof.
This is a good choice for any perennials that are rated for survival in your zone, climate, or location. You can get away with this for a perennial that is rated one zone higher than yours (and maybe two, but that's a very risky endeavor, and those should really be inside...but if space is at a premium, it could be worth a shot). If you try to heel in perennials not made to live where you do, you should mulch up over the plant to give it more protection after it has gone completely dormant.
Do this while your soil is still workable before it starts to freeze solid. After a frost is a good time since your annual plants will be dying back and opening up space.
Options 3, Riskiest, but Still Good: Group and Cover to Protect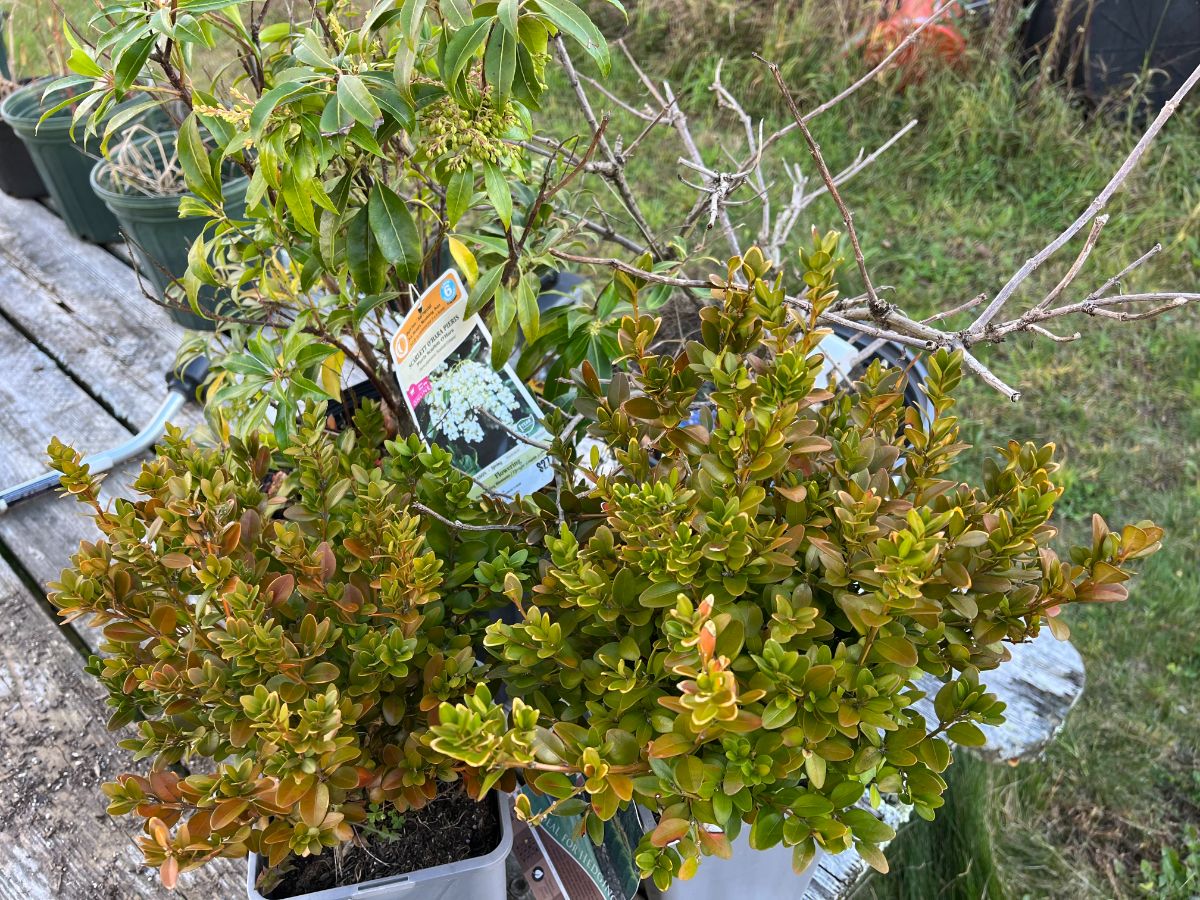 A third option, one that is not quite the best protection but is good protection for plants hardy enough for your location, is to group all your potted perennials together in one space and cover them to protect them from cold, weather, and the elements.
It is best if this space has some protection, like in a corner of your building or along an outside wall of a shed or building on the side opposite from the prevailing winds. Again, make sure there won't be a heavy slide of snow or ice off the building's roof onto your plants. If this is a risk and you have no better space, lean a piece of plywood against the building and over the pots to give them a roof and some protection.
To use this method, group all the plants closely together. Water the plants one last time.
Cover the grouped plants with light mulching materials as close to the tops of the plants as you can get. Pack a good, thick layer of mulch material around the bases of the pots. You can also put a tarp or frost cover over the mulch.
If you have no mulch available, put a thermal blanket over the group of plants. Make sure it is anchored down well. Try to at least mulch around the pots at the base.
Some good mulch and covering materials are straw, leaves, grass clippings, compost, and branches from evergreens.
If you have bales of straw or hay available, you can use them to make a small enclosure to put your pots of perennials in. Just make a square and set the pots inside. Hay and straw make good insulating "walls." Put the pots in the middle and fill the rest of the space with leaves or mulch materials (wood chips would be too heavy for this).
How Hardy is Your Potted Perennial?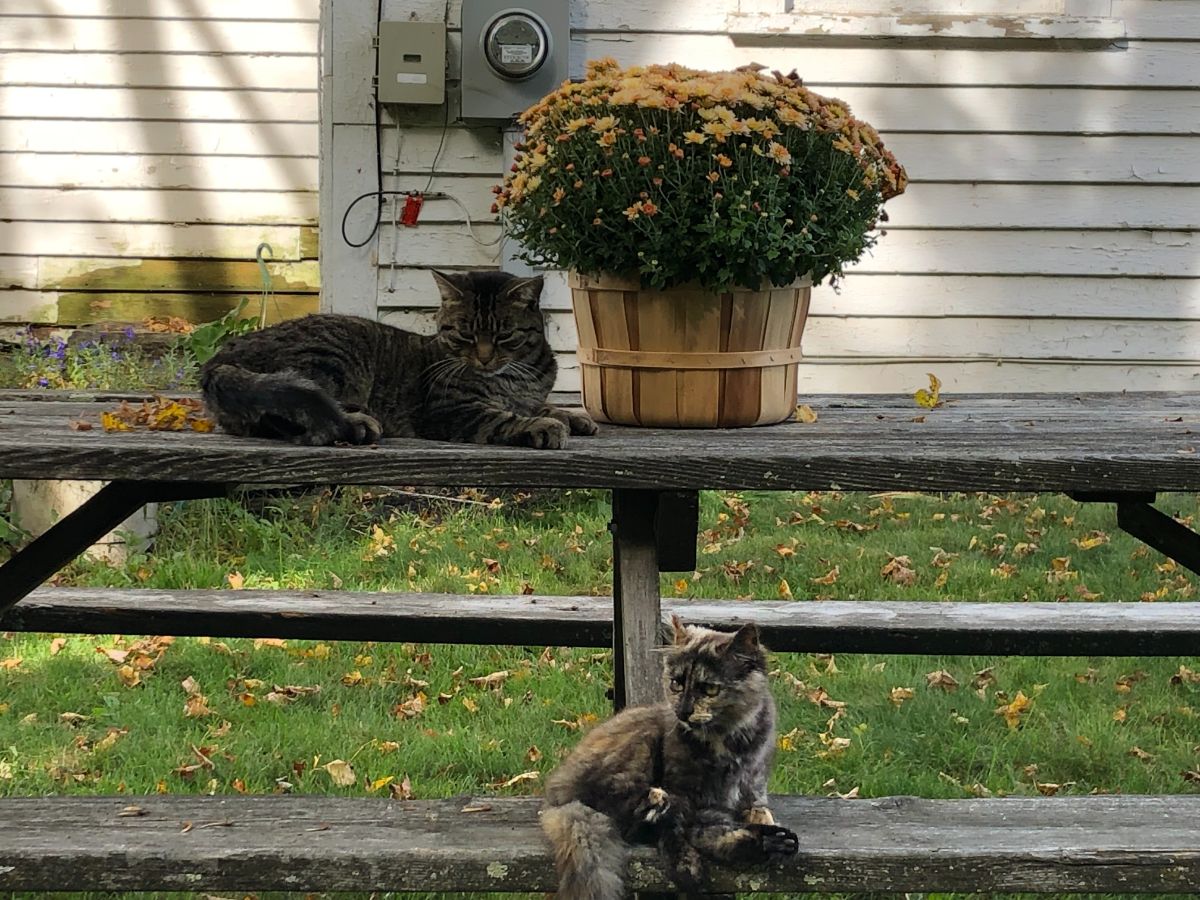 If your potted perennial is at least two zones hardier than your zone, you can leave it as is, where is, and it should survive. This means that if you live in Zone 6 and your plant is considered hardy down to Zone 4, it shouldn't need to be brought inside, and it shouldn't need any of these other methods to protect it. Your winter should be mild enough for it to survive in the pot.
If you're not sure, or you just don't trust that theory, or you just feel better about having your container perennials in a more protected space for the winter, then go ahead and use one of the above methods. Hedge your bets and make sure (to whatever degree that is possible) that your plants will survive the winter.
Tips for Success Overwintering Potted Perennials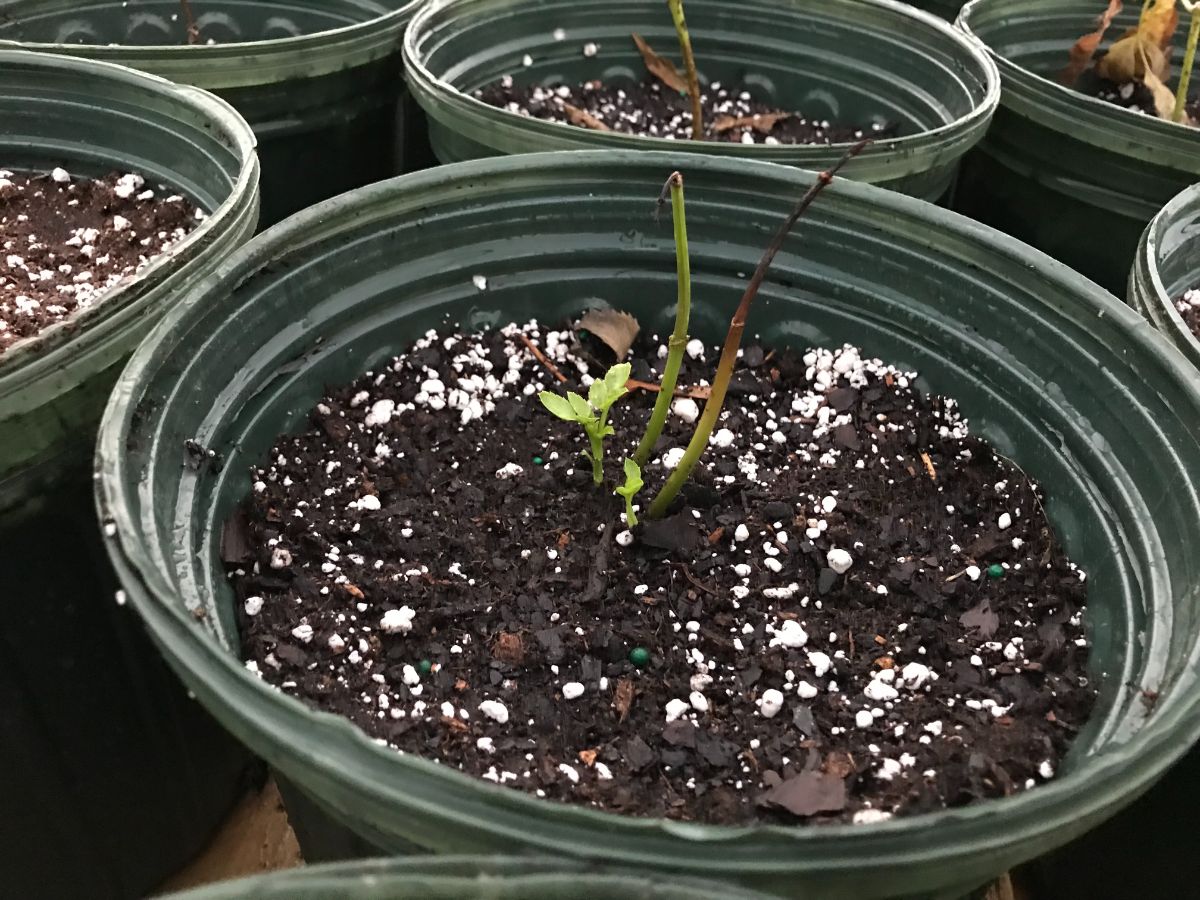 Don't prune back your potted perennials. Dead stems and leaves provide protection for your plant's crowns. You'll probably be tempted to cut off all that dead stuff, but that should wait until spring. Even for plants overwintering inside. Wait until there is new growth from the bottom in the spring; then, you can cut all this year's dead stems back.
Make sure the pot they are in has drainage holes.
Composite, metal, wood, or plastic pots are best. Clay and glass pots or glazed pots can break from freezing and expansion.
Potting up to a pot two times larger than your potted perennial or putting your potted perennial in a larger pot and then filling underneath and around your potted plant is one way to provide added insulation.
Leaves and yard waste can also be used in larger pots as insulation.
Water when you heel or store your perennials. Just enough to wet the soil. Don't soak the pots or the ground where your plants are heeled. You only need to stop them from drying out, not actually give them enough to live and drink.
Check plant soil for moisture during the winter. You're not looking for wet and moist. You're looking to make sure the soil isn't dried out and dusty. For the most part, if the ground or soil in the pots is frozen (such as if you grouped plants and they're still in pots), they have enough moisture, but do check them now and then just the same. If they're heeled in the ground and have snow cover, you don't need to check them. When there is no snow and little moisture falling from the sky (liquid or otherwise), you'll need to check.
Water periodically. Cold and winds evaporate moisture from the soil and the ground, even when the plants are not actively sucking it up. What you don't want is for your sleeping roots and crowns to dry out, too. Dried out is death. If there's no snow cover and no precipitation, give the pots a light watering now and again—before the soil is dusty, dry, and any time the temperature is consistently 40 F or above (4.5 C). Potted plants that are inside a house, basement, or greenhouse need to be checked regularly and watered when the soil looks dry. Just a light watering will do; no need to soak them.
Don't overwater. For overwintering plants, you just want to give enough moisture so they don't dry out. That's not much. A light watering just to moisten the top of the soil and let it work through. Don't overwater the plants, and don't soak them, or you'll set the plants up for root/crown death and for root rot.
Plants can move back outside four to six weeks before your last frost or when daytime temperatures are consistently above 40 degrees (Fahrenheit – 7.5 to 10 C). Tender perennials should not be moved outside until nighttime temps stay above 50 F (10 C).
Harden off to reacclimate potted perennials outside. Overwintered perennials can go back outside pretty early in the season, but they do need to be reacclimated to outside living. For grouped and covered plants, this means pulling the cover back or removing the mulch cover gradually, only exposing a little of the plant at a time over a couple of weeks. For plants that overwintered inside, this means slowly reintroducing them to light over a couple of weeks.
When it comes down to it, overwintering perennials isn't hard to do, and it only takes a few minutes of your time. It's time well spent and a lot of money that you can save for other garden investments – or more perennials!