The best garden tool you can have is you. You are going to do more work than all of these tools combined, truth be told.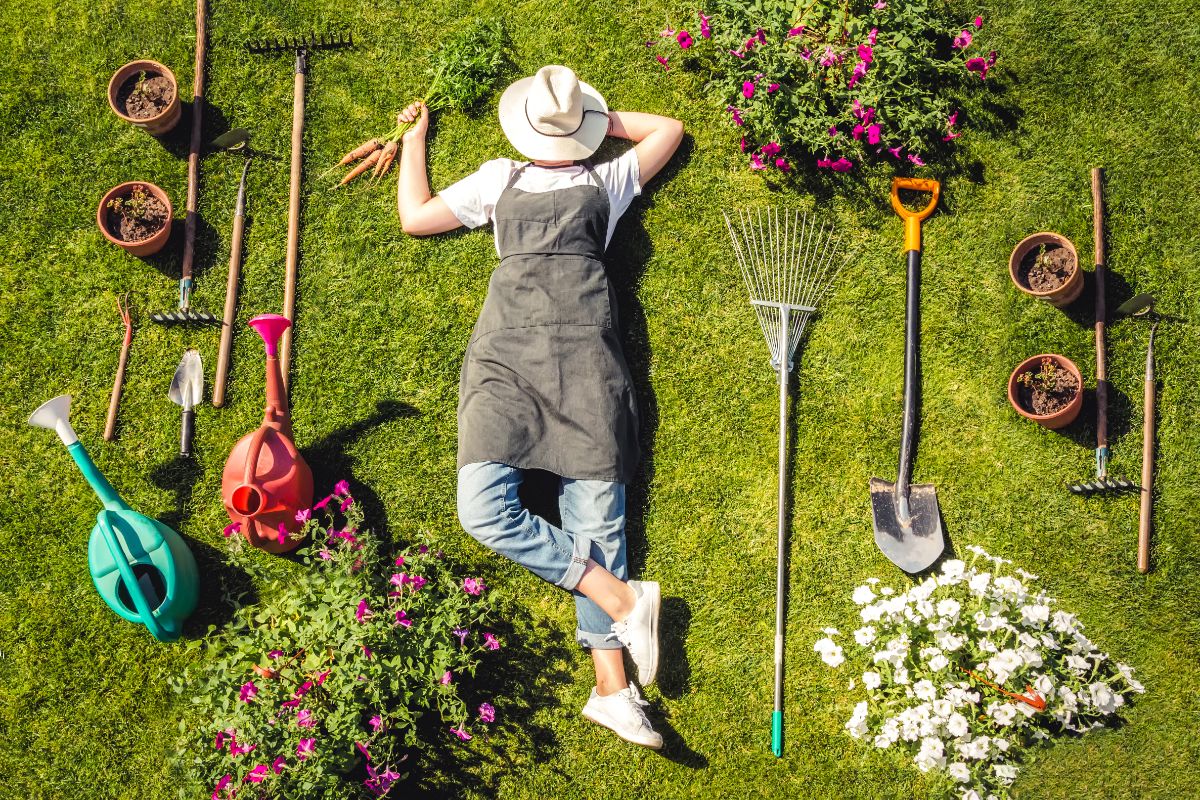 But you can use great tools to make your garden life easier and to help you garden more efficiently.
So, what are the tools that every gardener must have?
While everyone will have their favorites, here are a dozen that we can't do without.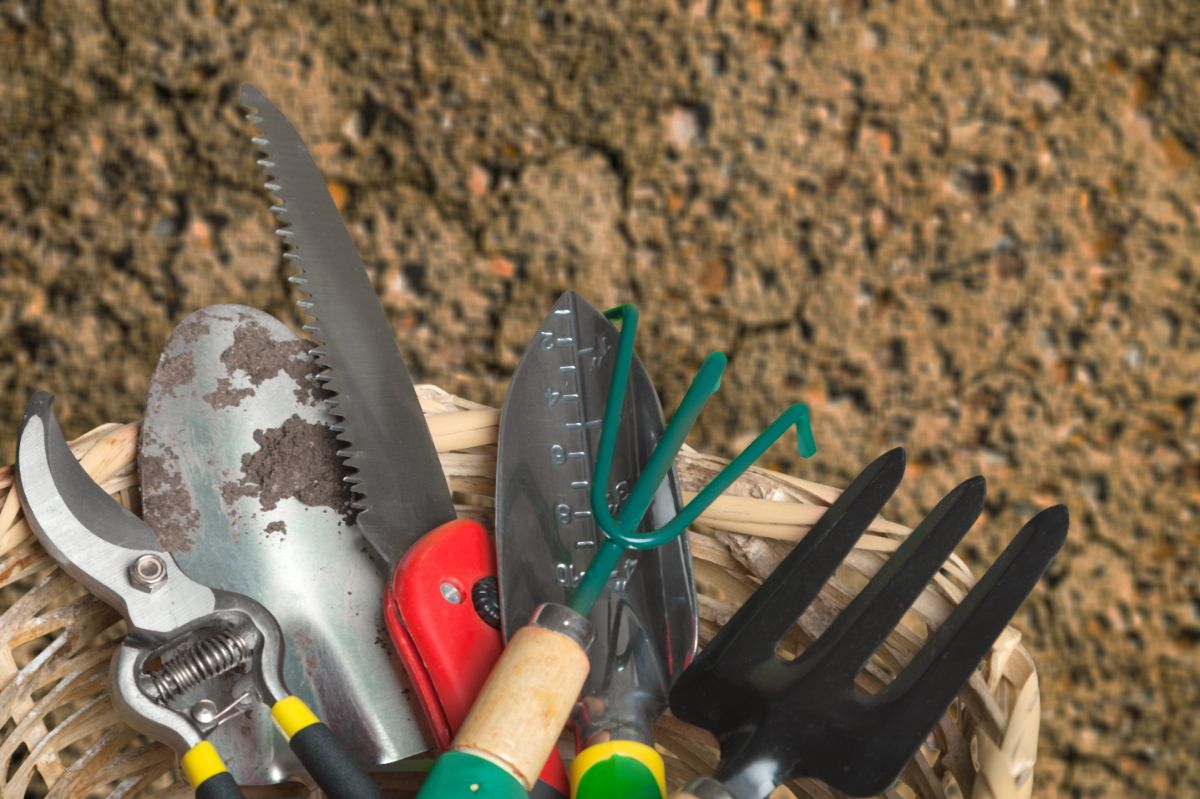 Jump to:
Top 12 Garden Tools for Home Gardeners
1. Garden Hoe
It may sound simple, and in many ways, it is, but every gardener needs one good, basic, traditional long-handled garden hoe.
It's a weeder, a mulcher, a trencher, a back-filler...it's too many things to list. If you don't have one on hand, you're sure to know it.
2. Pitch Fork
Like the garden hoe, the garden fork is a multi-purpose tool that you'll reach for again and again. A solid four- or six-tine fork will make easier work of tasks like spreading mulch and chip and things that are difficult to dig into with a flat shovel.
A heavy fork can dig like a spade, replace a potato digger, be used as a rock-picker, turn a compost pile... Forks will dig in and down much easier than a flat shovel. In fact, if you're forced to choose between a shovel and a fork, choose the fork. In a garden, you won't have as much use for a shovel as you might think.
3. Hori-Hori Knife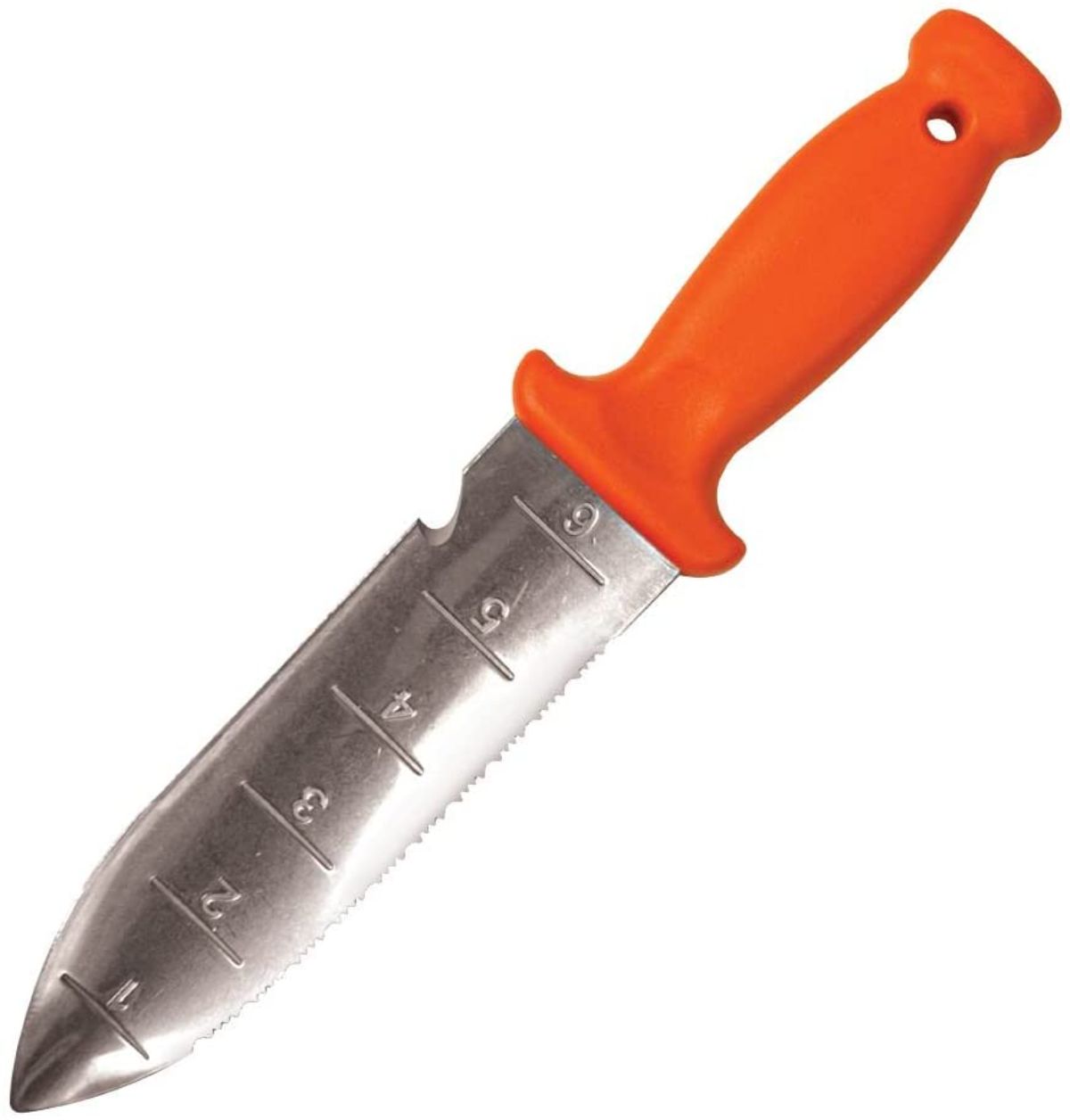 You may or may not be familiar with what a Hori Hori knife is. It is a Japanese-style gardening knife that is about six inches long, with a heavy blade with one flat side and one serrated side.
Most will come with a sheath that you can hang from your waistband (highly recommended!). They are solid, but not particularly sharp. A good Hori Hori knife will do it all—weed, plant bulbs, dig holes for transplants, cut twine, cut crops, lettuce, and greens...You'll be amazed how many tools this one little knife hanging off your belt can replace!
4. Hula Hoe(s) (AKA Stirrup Hoe)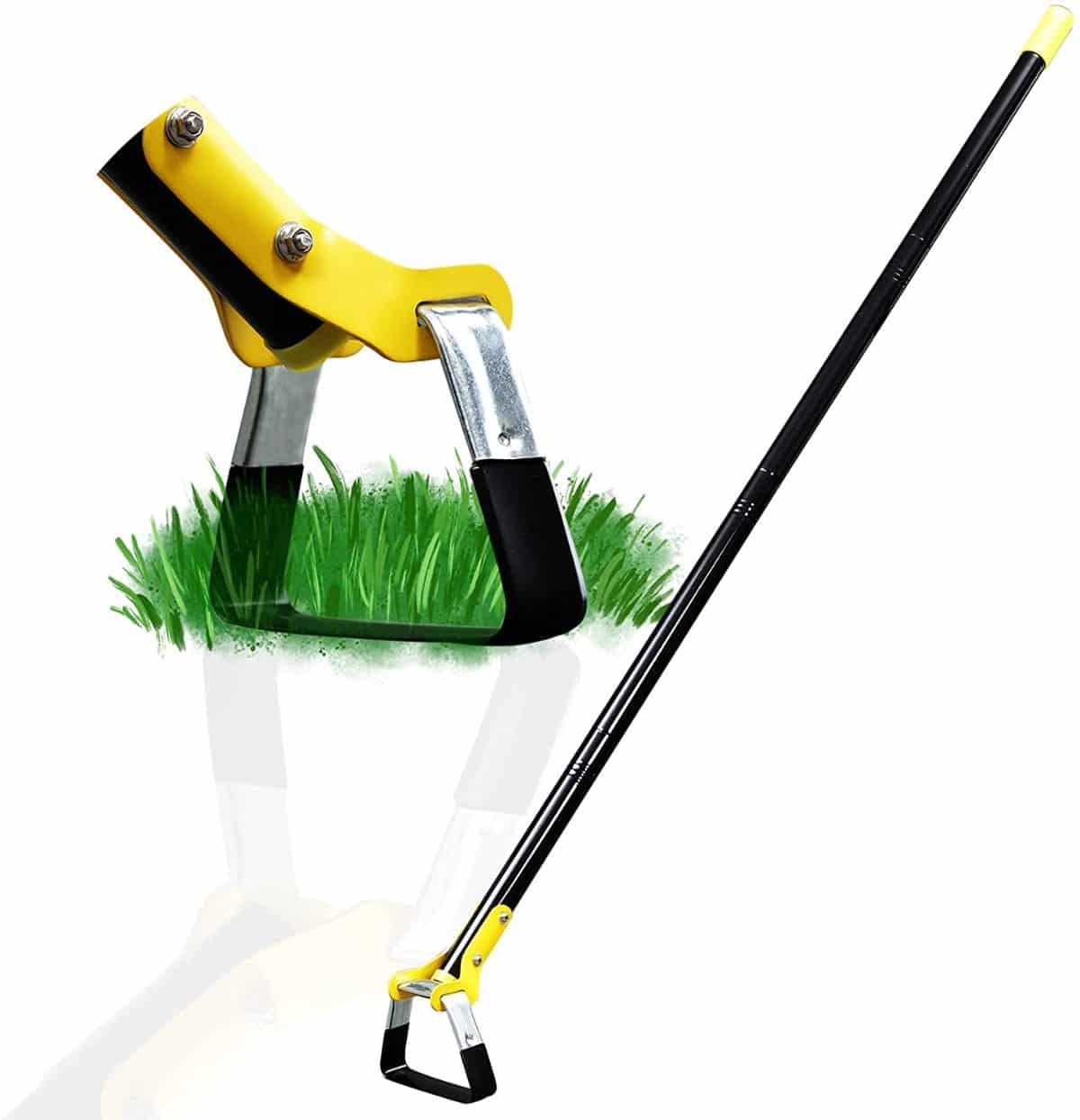 A long-handled hula hoe is designed for fast, efficient, upright weeding. It has a stirrup-like shape made from a triangular band with a hollow center that allows it to shuffle back and forth through garden soil and cut weed roots just below the surface.
This makes it fast and easy to go through rows and keep up with weeds, especially if you attack them regularly at the thread stage or not too far beyond it. They only disturb the top inch or less of soil, so using one decreases subsequent weeds because it does not dig up and expose buried seed.
5. Mini Hula Hoe
Full-sized hula hoes are so loved and work so well, that now they've developed a hand-held version. This is the perfect companion to the full-length hula hoe. While the large hula hoe will make short work of the wider spaces and around large plants, the mini hula hoe will let you do the finish work right up to the stem.
It's great for small plants, tight spaces, close plantings, and areas where you need to get down and pick through a little more carefully. Other than that, it works just like a large hula hoe, only for more detail work.
6. Shears (aka nippers, cutters, secateurs)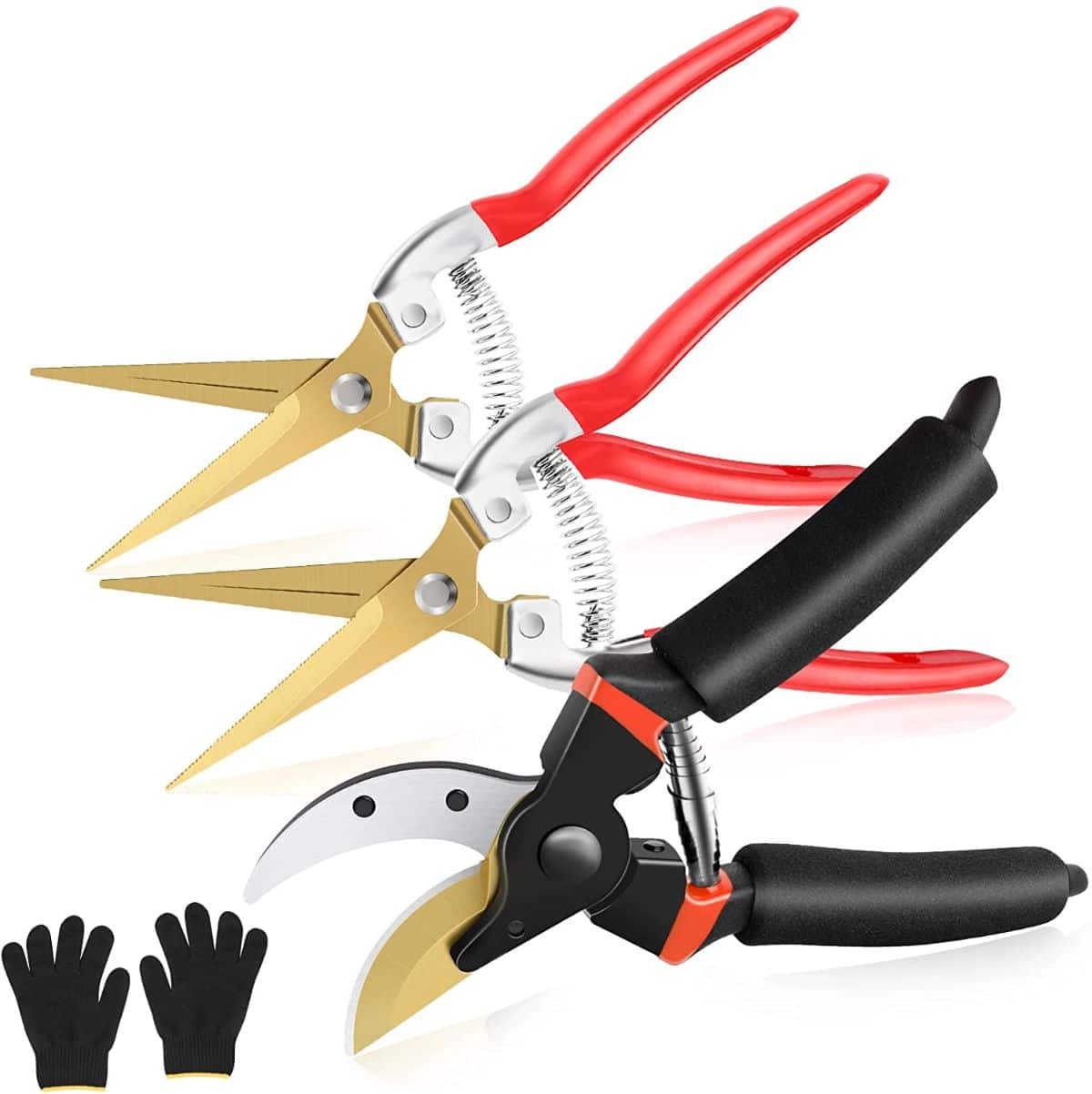 A pair or two of good, sharp cutters will not only make your gardening life easier, but it will make your garden plants' lives easier. Good shears will make it so that you can cut, trim, prune, and harvest everything from cut flowers to roses and berry bushes with one quick, sharp cut.
This will make it so that things like cut flowers can live longer in their vase. It will also minimize ripping, tearing, and shredding to the plant so that it can keep going. Limiting plant damage limits the entry points for insects and disease, too.
7. Trowel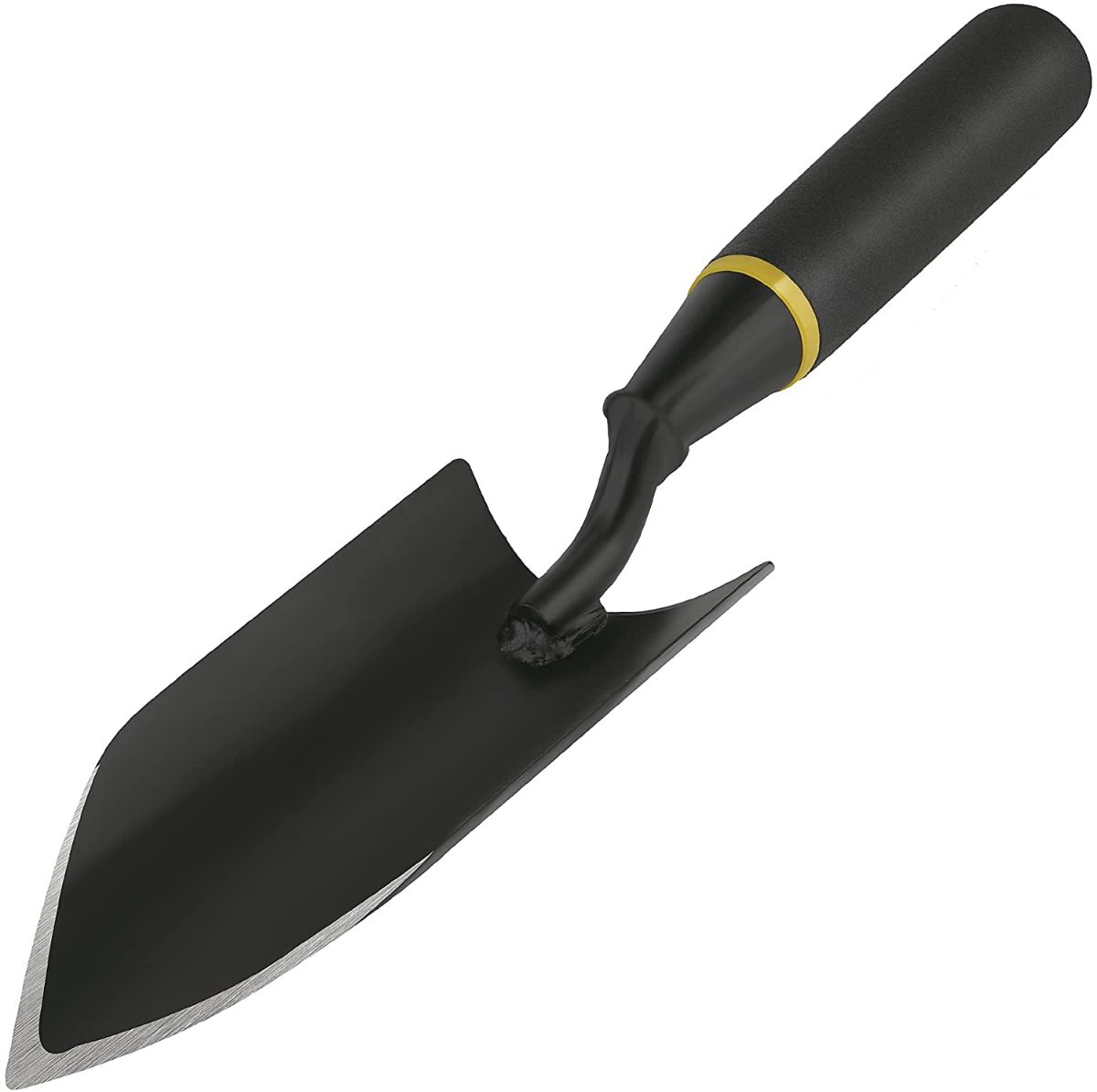 Maybe it's boring to put a run-of-the-mill garden trowel on a list of work-saving, back-saving garden tools, but the fact of the matter is that a good, old-fashioned garden trowel is a capable and useful tool. It's stood the test of time because it is so useful.
Even though many of these tools can replace a lot of the work you use a garden trowel for, at some point you're probably going to be reaching for one.
8. Onion Hand Hoe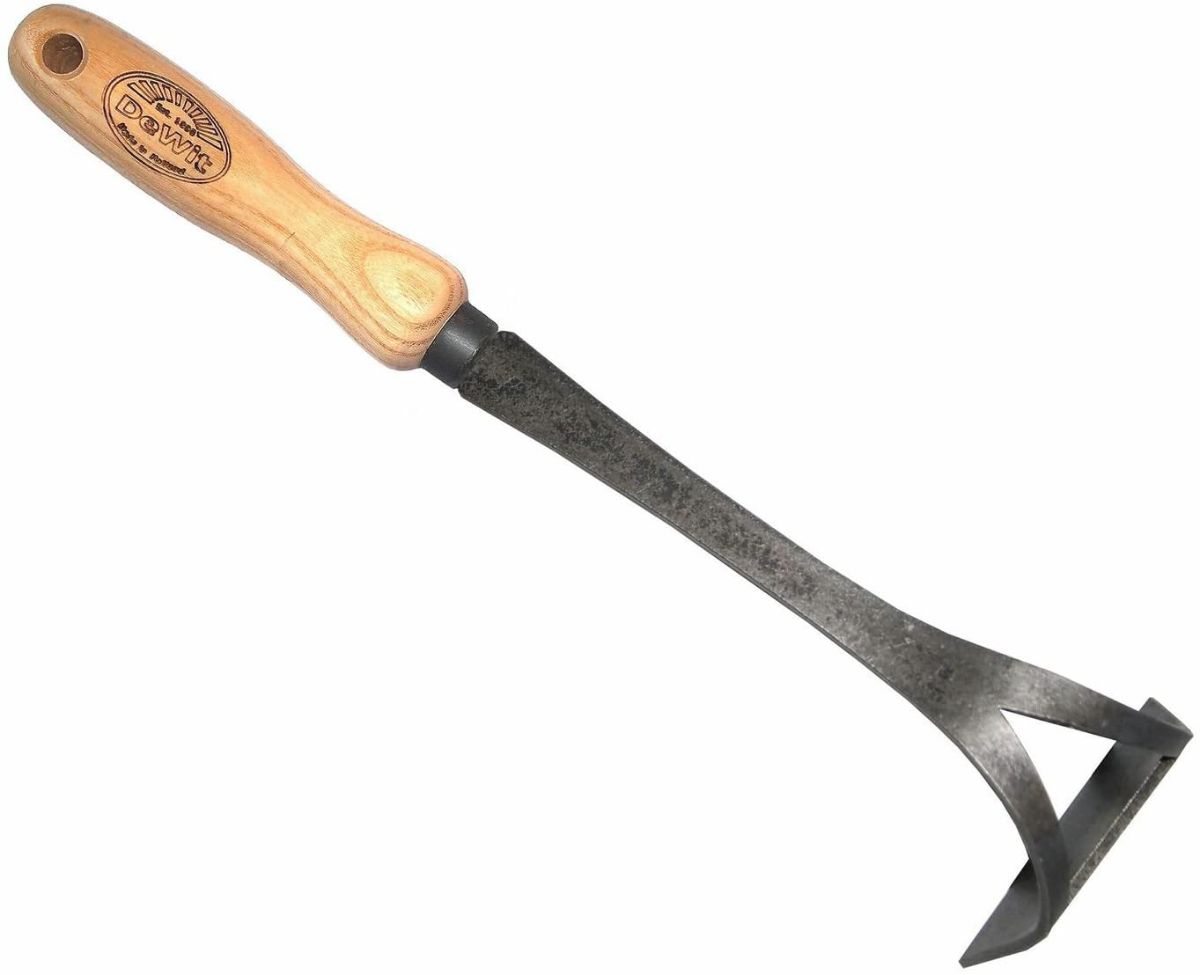 An onion hand hoe is another good close-up, detail weeding tool, but it's more than that. It is also a very good tool for digging shallow, small trenches for direct-sowing small seed crops. It lets you cover those seeds more lightly and less deeply, too. For seeds that don't want a deep trench or cover, you'll find this small hand-held hoe is easier to use than the larger traditional garden hoe.
On the other hand, you'll find its sharp, strong blade will chop through and dig up thicker and larger weeds than what the hula hoes will do—handy if you've missed a week of weeding and things are getting a bit larger than is ideal!
9. Spade Shovel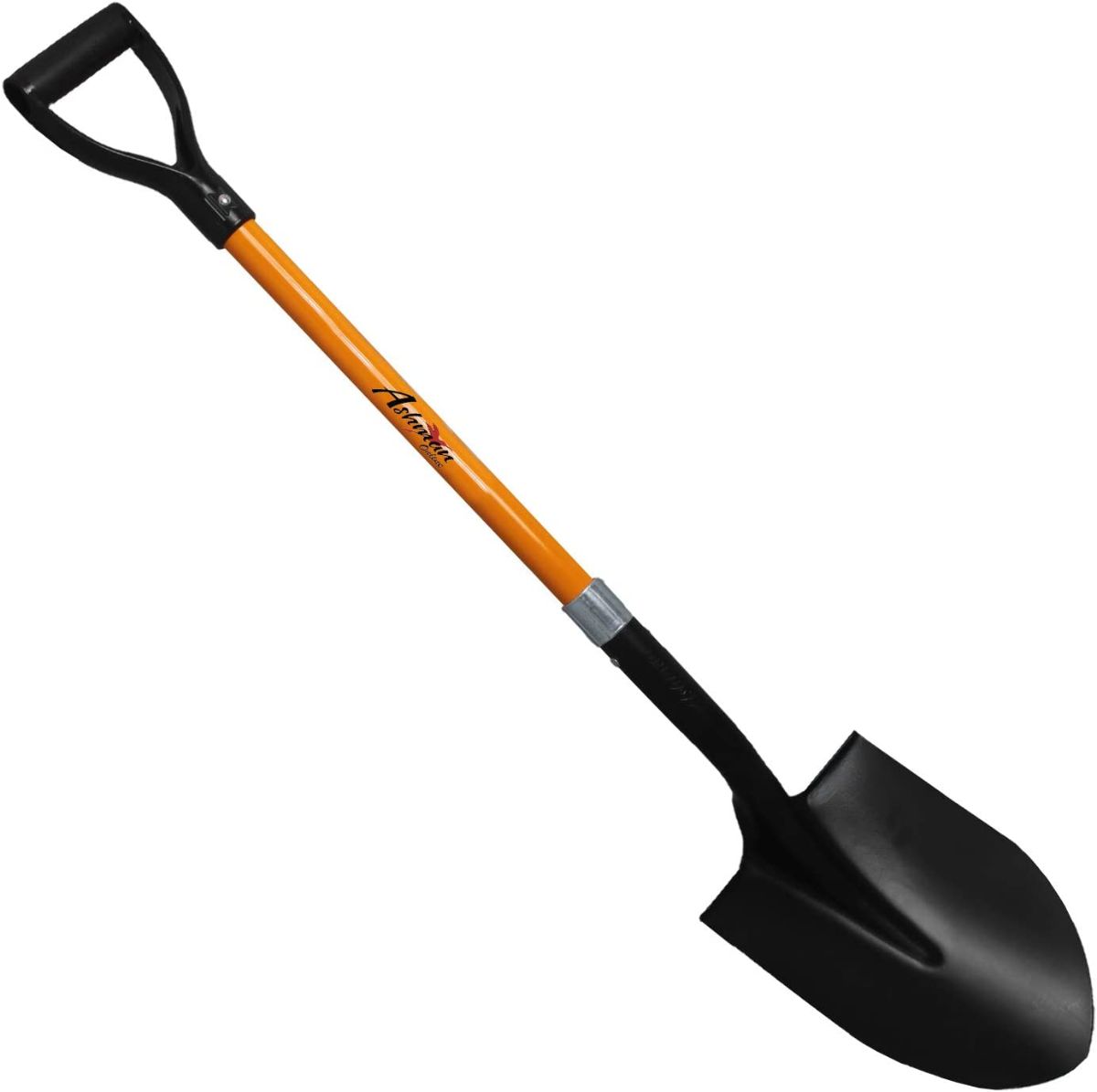 Yes, a good spade shovel is an essential garden tool to have on hand. You won't use it all the time, and if you only do raised bed or container gardening, or don't grow anything larger than a tomato plant, you might get away without one.
But if you get into berry bushes, nut, or fruit trees, you're going to find you need a good spade every now and again (at least for planting time). That said, if you have to, you might be able to get away with just the heavy digging fork mentioned above, if occasional planting and medium hole digging is all you need to do.
10. Tool Carryall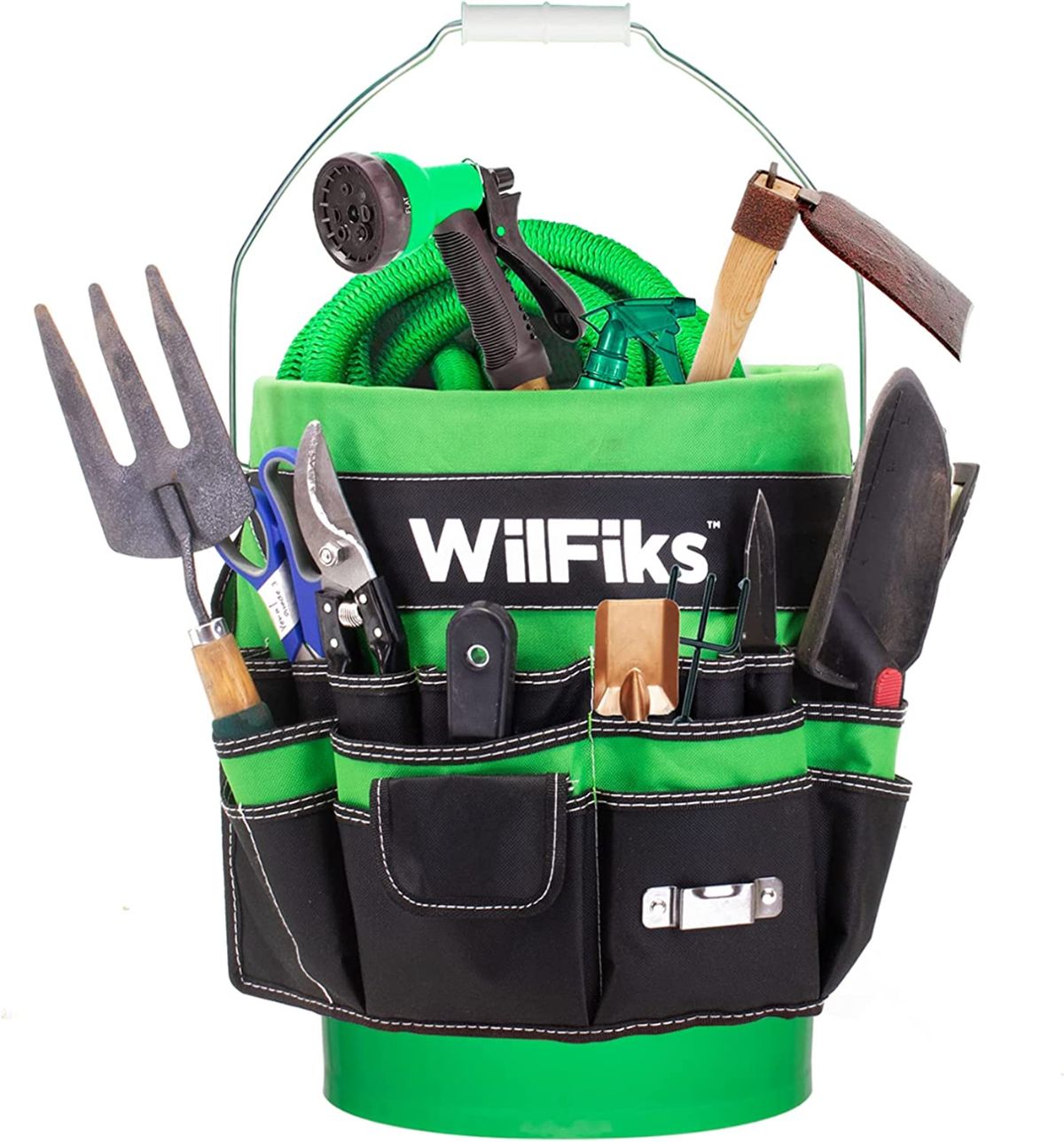 Once you have all your must-have tools gathered, you'll want something that is easy to keep them in for daily grab-n-go gardening. This doesn't have to be fancy, but it should be functional and something that is up to the task.
A heavy basket or tool tote can work, but one sturdy, handy solution is to use a 5-gallon bucket with a construction tool organizer. This will fit all your small and handheld tools and can even carry larger things like rolled garden hoses.
11. Garden Stool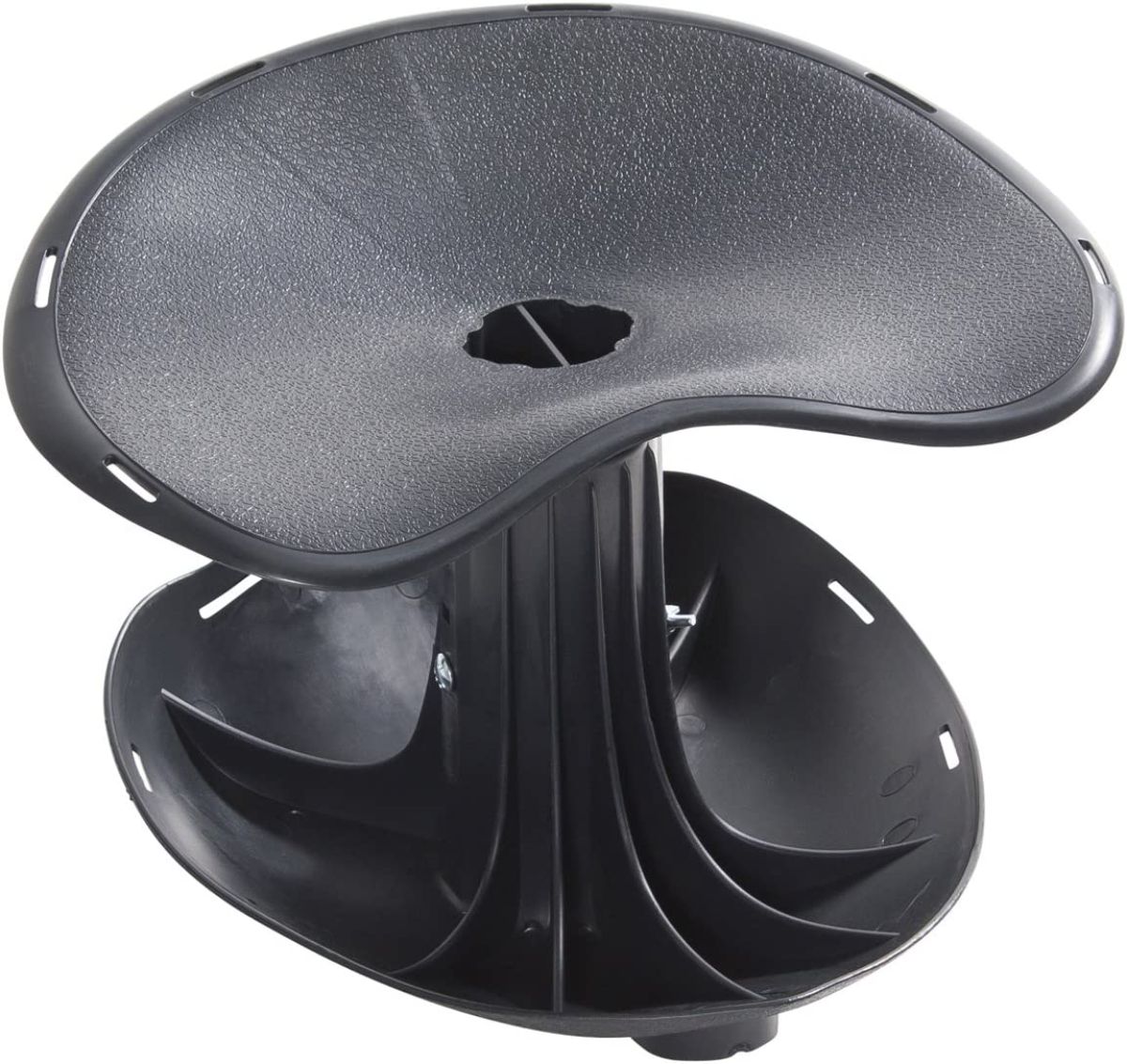 The longer you garden, the more you are going to want a good garden stool. A stool will limit bending and crouching, keep you up off the ground, and make it easier to get back up from down there!
If you poll gardeners, there seem to be several favorites, including stationary and wheeled creeper versions that help you move down the row. You'll find your stool useful all season long, from planting time to weeding time to harvest time.
12. Basket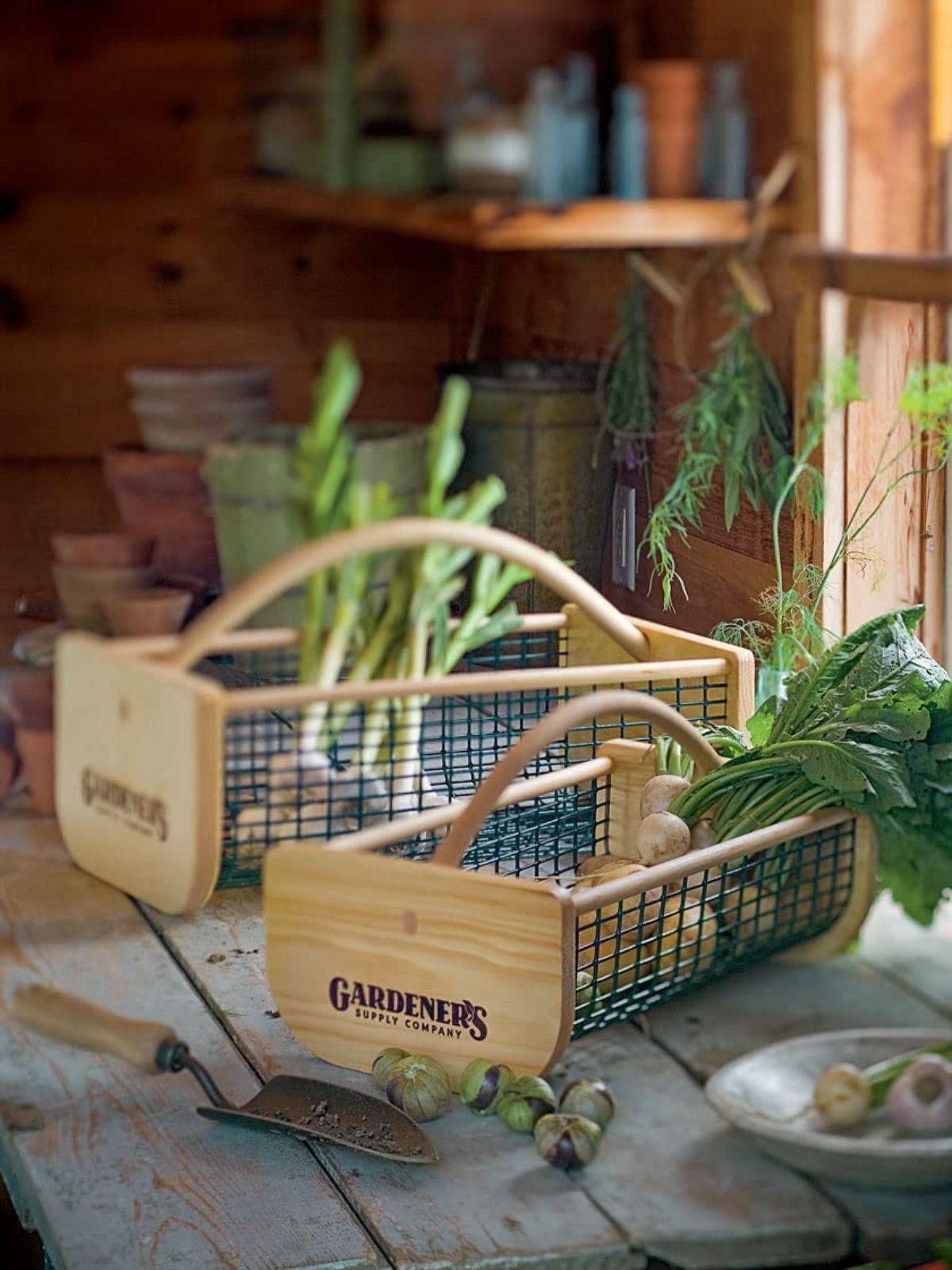 When it comes time to harvest, you're going to need something to gather all that lovely produce in. You'll need something large and sturdy. It needs to be reusable, and able to take dirty and damp conditions.
Bonus points if it also can double as a wash trug so you can leave the bulk of the dirt outside! It's a simple thing, but a necessary thing, and definitely a must-have garden tool!
What's The Best Garden Tool?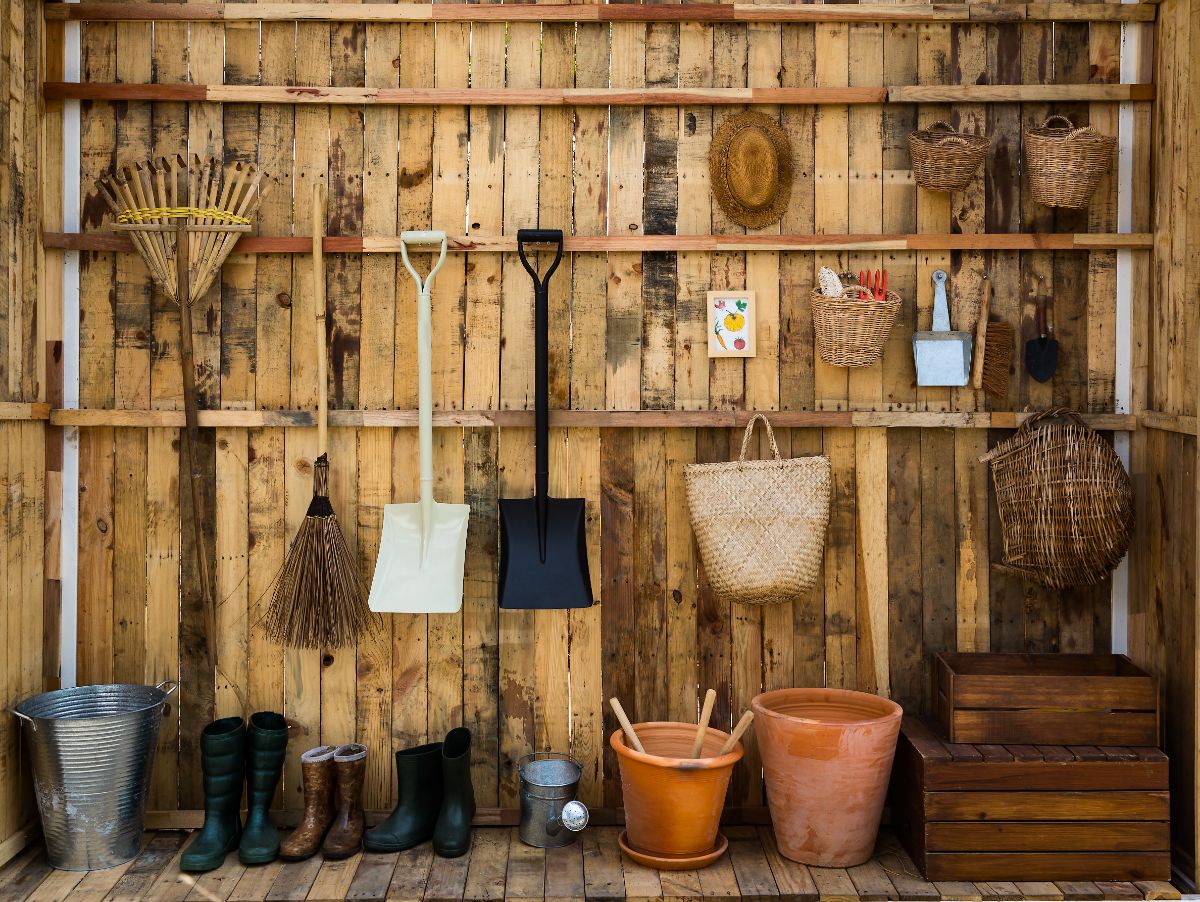 We all have our favorites, and they're likely to change a little over time. This is our list of the best garden tools we can't live without. We think many of you will find it useful and will fall in love with some of our favorite tools. We are always up for a good recommendation, though, so if you have something that you just must-have in your garden toolbox or toolshed, please, do tell us in the comments!