Infused waters are a great way to stay hydrated without added sugar, sweeteners, or calories. When you want some flavor without the added poor health impacts of high-calorie, high-sugar, high-dye, and additive-filled drinks, homemade infused water fits the bill nicely.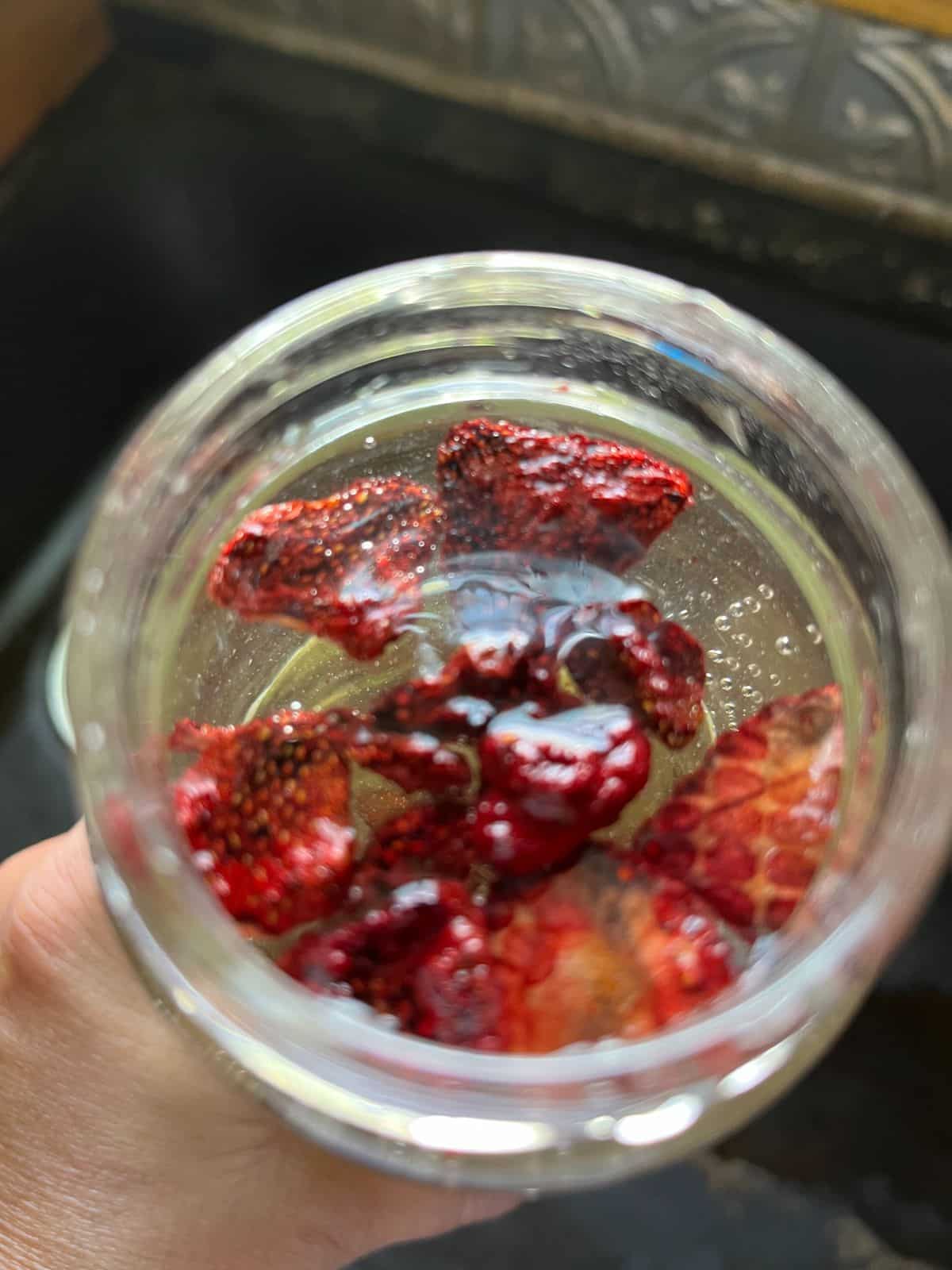 Infused waters carry added nutrition and health benefits, like increased amounts of vitamins, antioxidants, detoxifying properties, and more. Mostly, though, we drink them because they taste delicious and fill our cravings for flavor in a healthful and satisfying way.
Infused waters take only moments to make. Your own home garden is bursting with flavoring options, too, whether you know it or not! These are flavors that do well as single stand-alone ingredients or in combination with other herb, fruit, and vegetable flavors you might be growing. We'll list them out here as single ingredients and give you several ideas for combination flavors, too.
Jump to:
How to Make Homemade Infused Water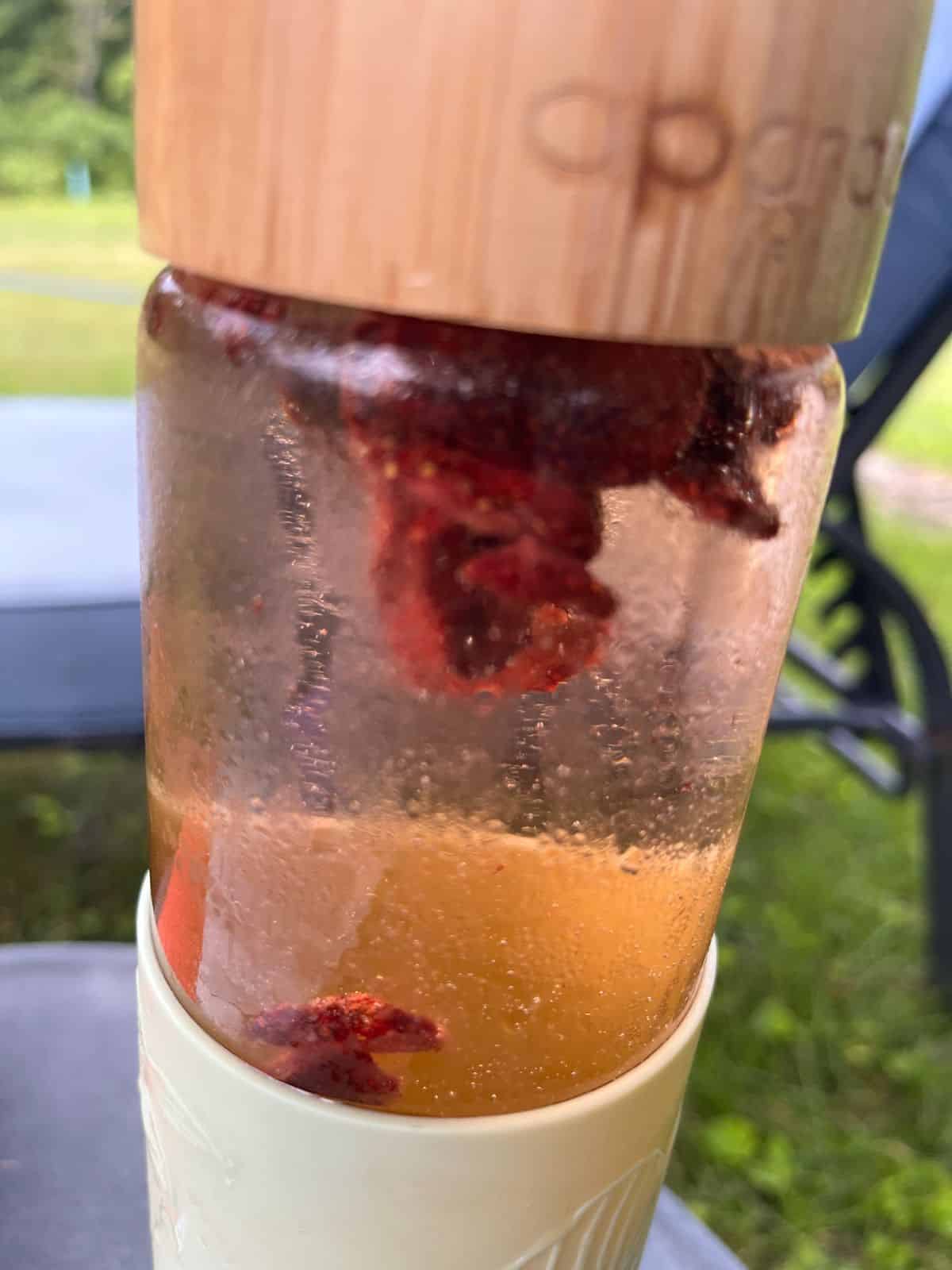 There are really no rules to making infused waters. You will find recipes aplenty on the internet, but really, infusing water is just a matter of putting your favorite herbs, fruit, or vegetables in a glass or pitcher, letting it sit to blend and infuse for a bit, then enjoying your water.
You can make your waters as strongly flavored or as mildly flavored as you like. This is 100% about personal choice.
You can make them by the glass or by the pitcher. You can use specially designed infusion cups or specially designed infusion pitchers, or you can just throw some fruit and vegetable slices into a glass with your favorite herbs. That's up to you, too.
And you can—and should—mix and match and always feel free to experiment with flavors.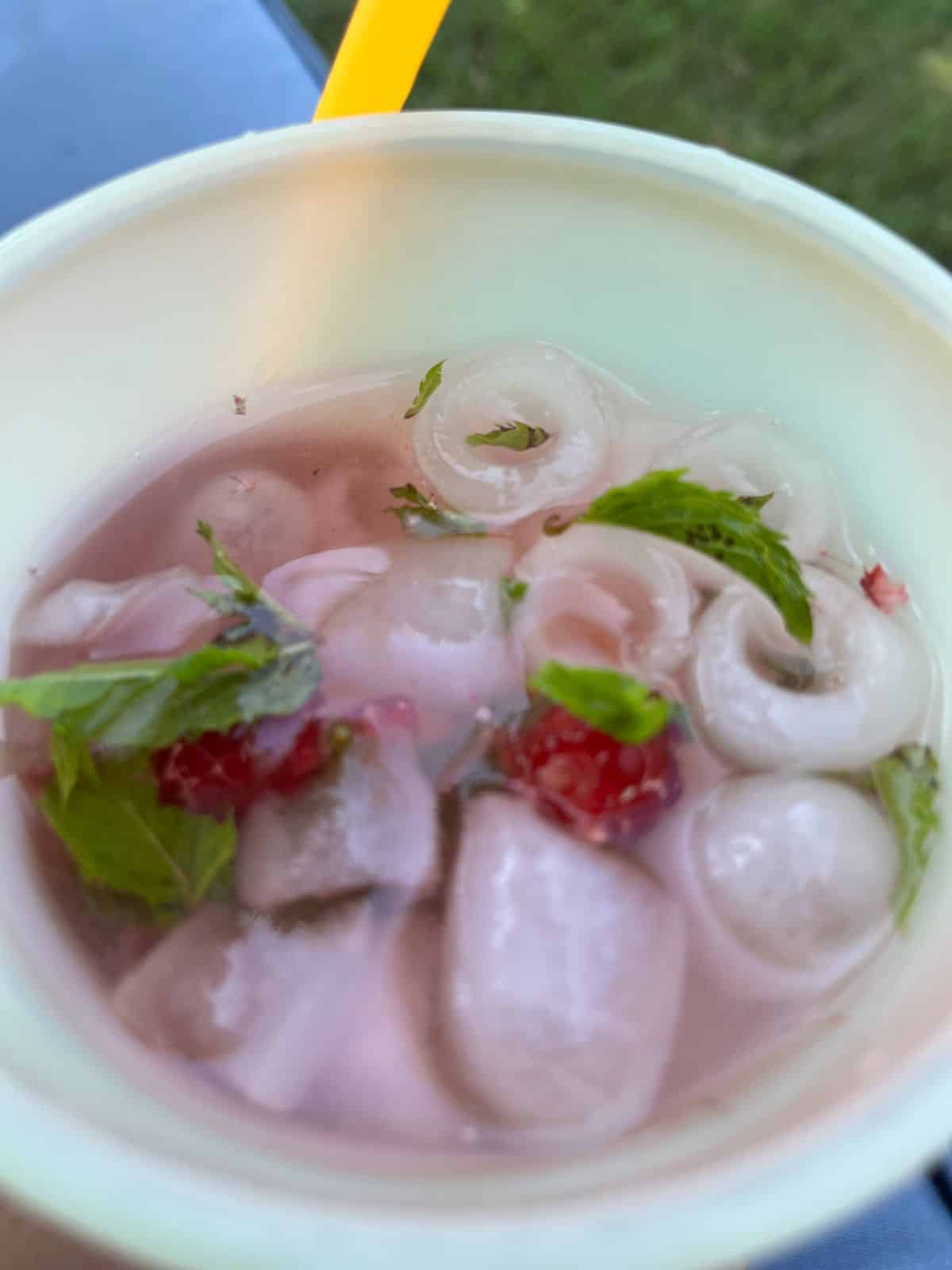 All of that said. Here are some guidelines and instructions to help you make infused garden waters you will enjoy:
Put your chosen ingredient or ingredients in the bottom of your cup.
You may choose to "muddle" (lightly crush) things like fresh berries to help them release their juices and flavors, though they look nice floating around in a clear, cool glass, too.
It's best to slice or chunk up most larger berries and vegetables (strawberries and cucumbers, for example) so the juices are released.
For herbs, large leaves can be pulled off, but smaller leaves (like thyme) are usually best when left as sprigs—that way, the water isn't muddled with too many tiny leaves.
Garden produce, and herbs can vary in flavor intensity, and that can change with the stage of maturity and even from year to year, so if the flavor seems weak, just add more.
Infused water should be refrigerated when they are not in use.
As a general rule, fill the glass or pitcher ⅓ to ½ full with herbs, fruit, and/or vegetables. Use more or less to taste.
Herbs usually play more of a supporting role in infused water recipes, so plan for the main fruit or vegetable to make up most of the combination, with a few leaves or a couple of sprigs of herbs in the supporting role.
If you are using an infusion bottle or infusion pitcher, fill the infusion chamber with ingredients—that's usually the right measure of ingredients for the size of the vessel.
Add water to the ingredients.
You can drink immediately, but flavors will infuse and improve over several hours.
For the best results, let your water sit in the refrigerator to infuse for several hours or overnight.
Remove infusion ingredients from the water after 24 hours (earlier if you want a less strongly flavored water). You should not let fresh ingredients sit in the water for more than 24 hours, or they can become slimy and unattractive.
Infused water can stay good in the refrigerator for up to four days as long as the fresh ingredients have been removed.
If you are serving in a crowd, you can use herbs and sliced produce as a garnish. If the water is a fresh infusion, there is no reason you can't keep the ingredients in it to serve as a garnish, but if you prepare your water more than 24 hours in advance, use newly sliced fresh fruit or vegetables and new sprigs of herbs for garnish.
Infused waters are best served cold and/or with ice.
Excellent Infused Water Garden Flavors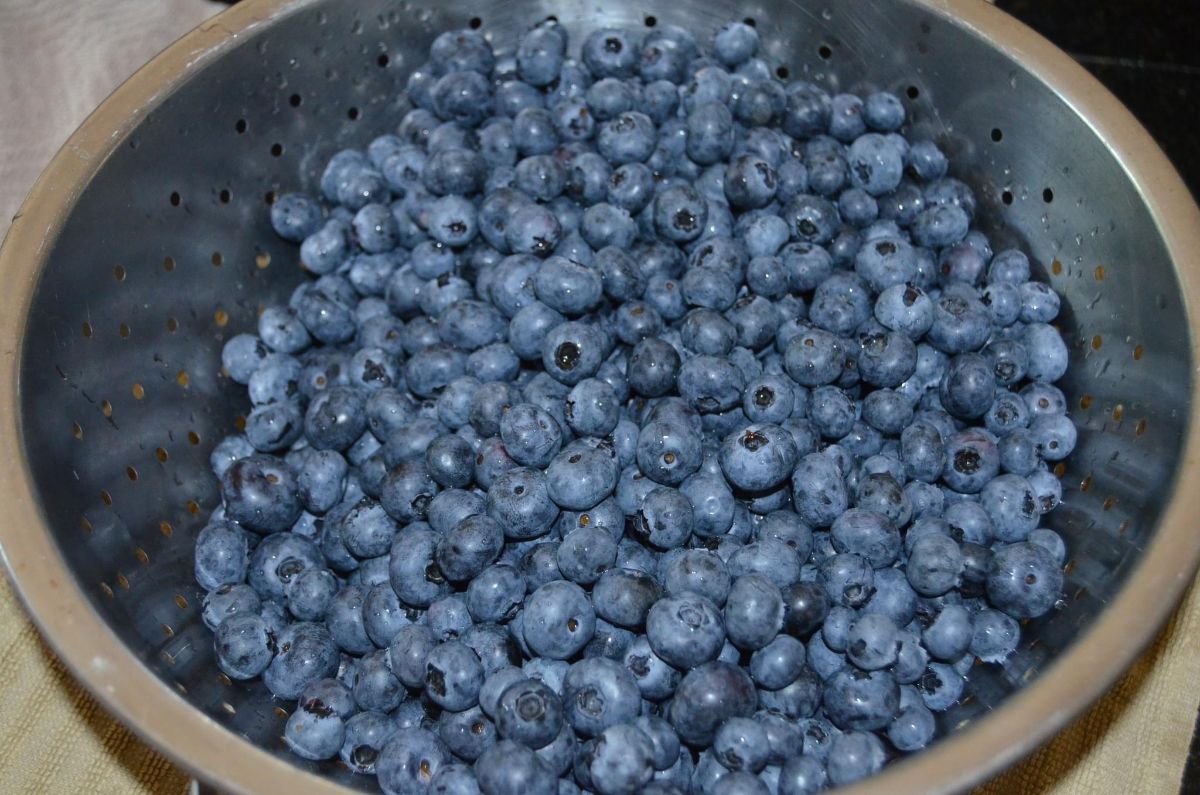 Chances are your garden is teeming with fruit, berries, herbs, and vegetables that will make excellent flavored drinks. Here are some things you might have growing right in your own yard that will make lovely, healthy, hydrating waters:
Cucumber
Carrot
Cherry
Mint
Flavored Mint varieties (like lemon mint, peppermint, chocolate mint, and apple mint)
Strawberry
Raspberry
Blackberry
Borage* (flowers and leaves)
Apples
Peaches
Plums
Apricots
Stevia (an herb used as a sugar alternative that can lend sweetness to any infused drink without adding calories)
Rosemary (Rosemary is not particularly inviting as a stand-alone ingredient, but it works well in many citrus, fruit, and berry combinations, and it supports flavors nicely)
Thyme (see the note regarding rosemary above—same concept)
Lemongrass
*Borage has a nice cucumber flavor, so it can be used interchangeably wherever cucumber is included. The pretty, periwinkle flowers make a lovely cucumber-y garnish too!
Great Garden Combinations for Infusing Water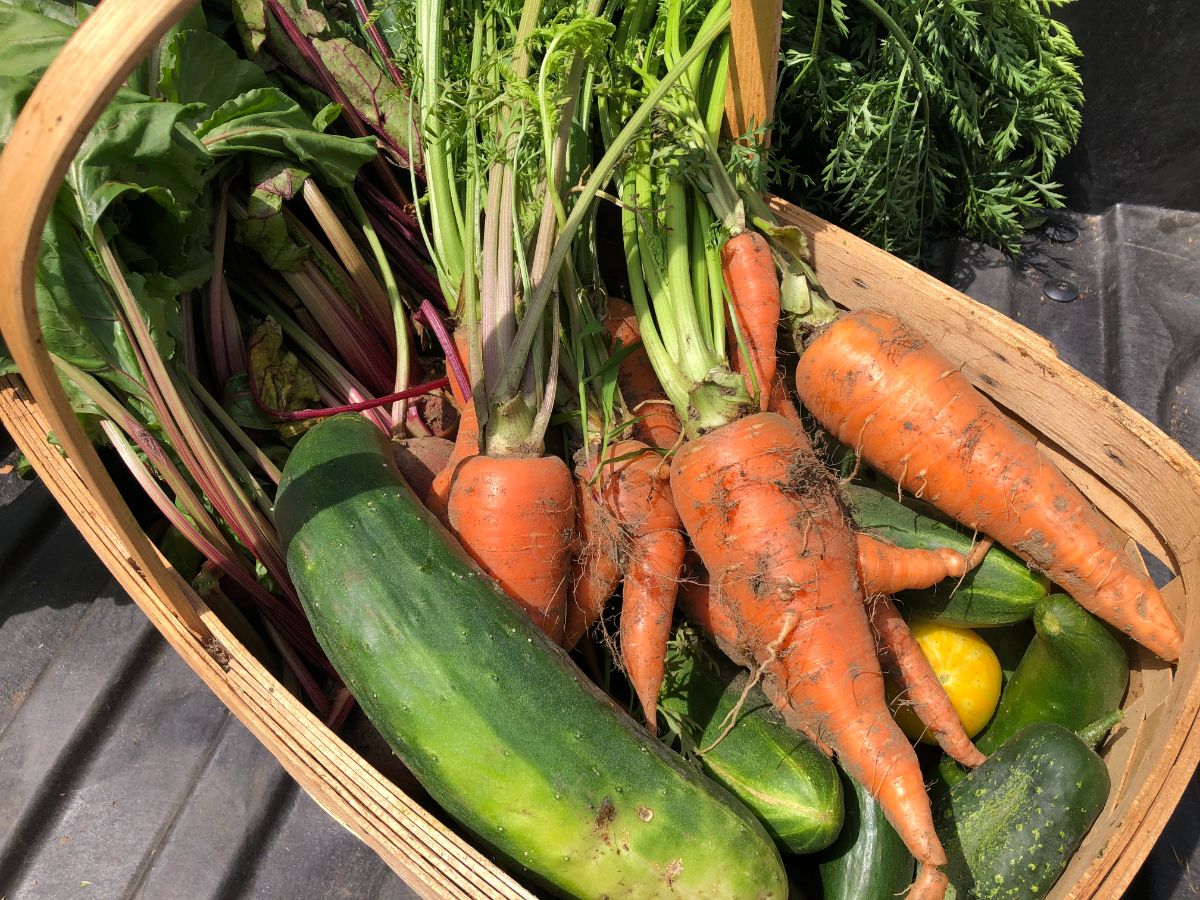 There are a lot of combinations of herbs, fruit, and vegetables that make lovely infused waters, too. Some excellent combinations include:
Cucumber Mint
Strawberry Mint
Raspberry Mint
Blackberry Mint
Borage and Mint (really, you can try mint with almost anything, especially berries and cucumber flavors!)
Cucumber, Mint, and Strawberry (add Lemon Mint or Lemon slices for more flavor)
Blueberry and Rosemary
Blueberry and Thyme
Blueberry Lemongrass
Blackberry, Thyme, and Lemongrass
Strawberries and Basil
Strawberries and Borage (flower or leaves, or both)
Watermelon and Strawberry
Watermelon and Basil
Melon, Cucumber, and Mint (Honeydew, Musk Melon, or Cantaloupe are good choices with the Cucumber)
Cucumber, Mint, and Jalapeno (to spice it up!)
Cucumber and Celery (with or without lemon/lemongrass)
Cucumber and Thyme
Raspberry, Lemongrass, and Rosemary
Raspberry, Mint, and Lemongrass
Raspberry and Watermelon
Raspberry, Watermelon, and Mint
Peach and Thyme
Apple and Carrot
Apple, Carrot, and Lemongrass (or lemon slices)
Apple and Mint
Apricot, Raspberry, and Mint
Peaches, Raspberry, and Mint
Other Flavors to Complement Garden Water Infusions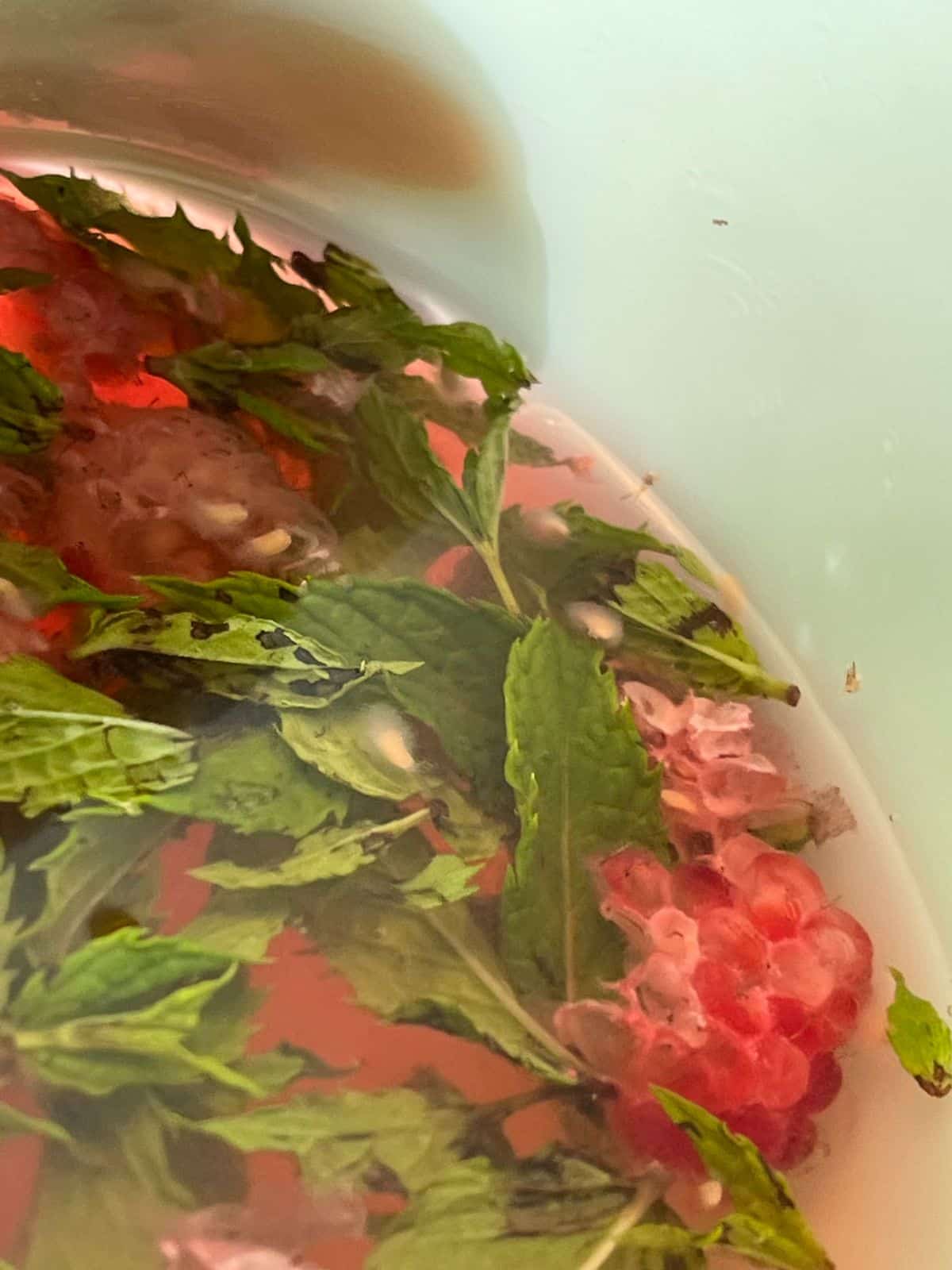 These are flavors that are less common in home gardens (namely, citrus), though you may be growing some of these fruits if you live in a warm zone. Gardeners in northern climates can grow some of these plants, too, if you grow dwarf citrus plants and house them inside in winter or grow them in a high tunnel or greenhouse.
Lemon
Orange
Lime
Grapefruit
Cranberries
Pineapple
Kiwi
Ginger
Cinnamon Sticks
If you like a little sweetness in your drinks, try adding some local honey or stevia.
Sparkling waters can be infused, too, which can give your water some added appeal and make your water feel like a special treat.
Most of these combinations are a good way to infuse other drinks, too, and step them up a notch. For example, almost any of these combinations will work well as a flavored infusion for a refreshing summer lemonade. The acid in the lemonade seems to help pull the flavors out more, too. Infusing iced teas is tasty, too.
Similarly, these same combinations make excellent infusions for cocktails and alcoholic drinks. You can infuse clear alcohol like vodka, gin, rum, or even tequila. Or, you can make an infused simple syrup and use that to mix your favorite cocktail.
A Better, Healthier Way to Stay Hydrated this Summer (Or any Time of Year)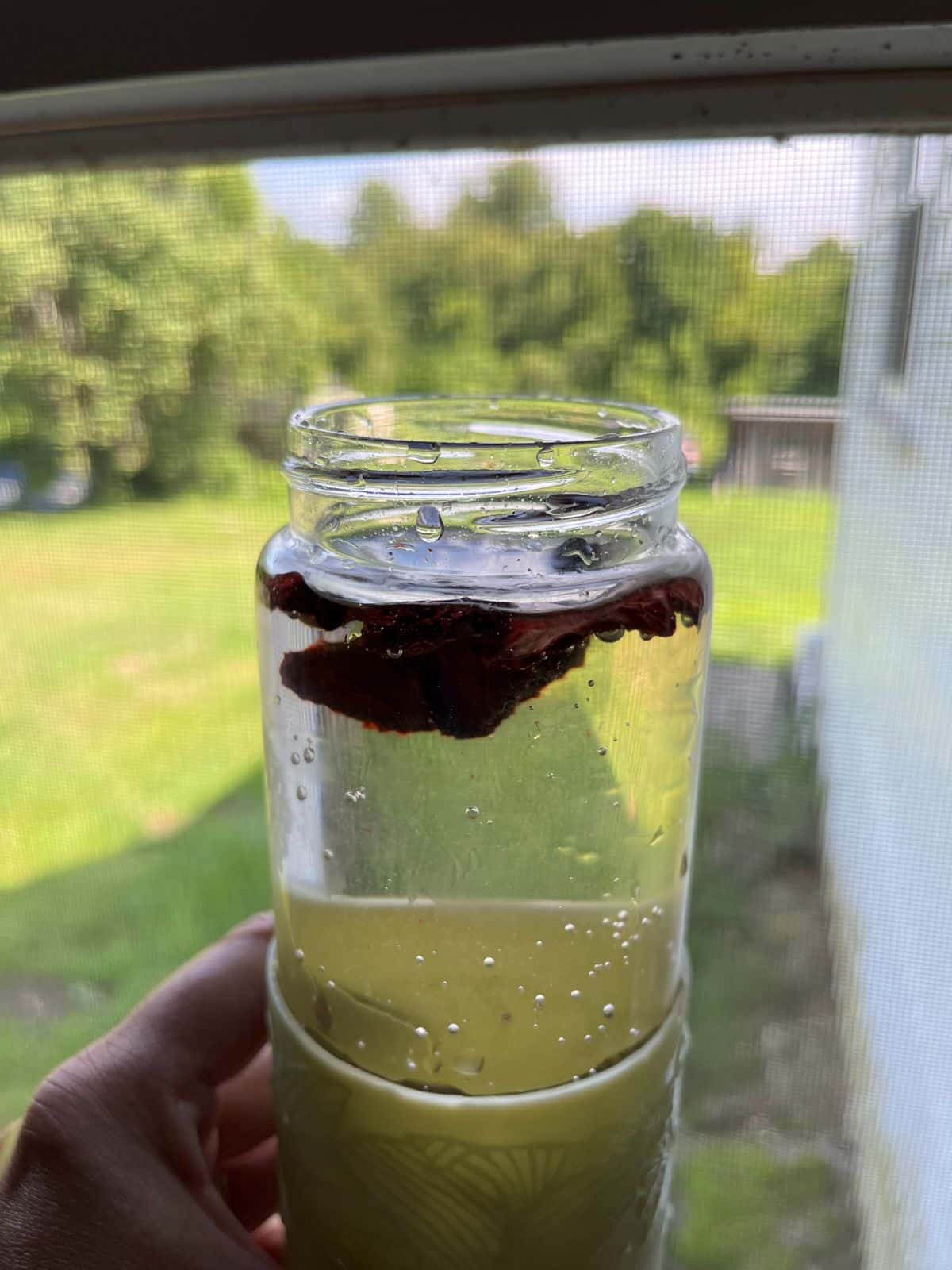 There are health benefits to many of these infusions. They are by far healthier and preferable to sugary sodas and sports drinks that don't really hydrate that well.
One obvious health benefit is staying hydrated. Having tasty, fresh infusions is an excellent way to do that. If these nicely flavored waters make you drink more water, it's all the better!