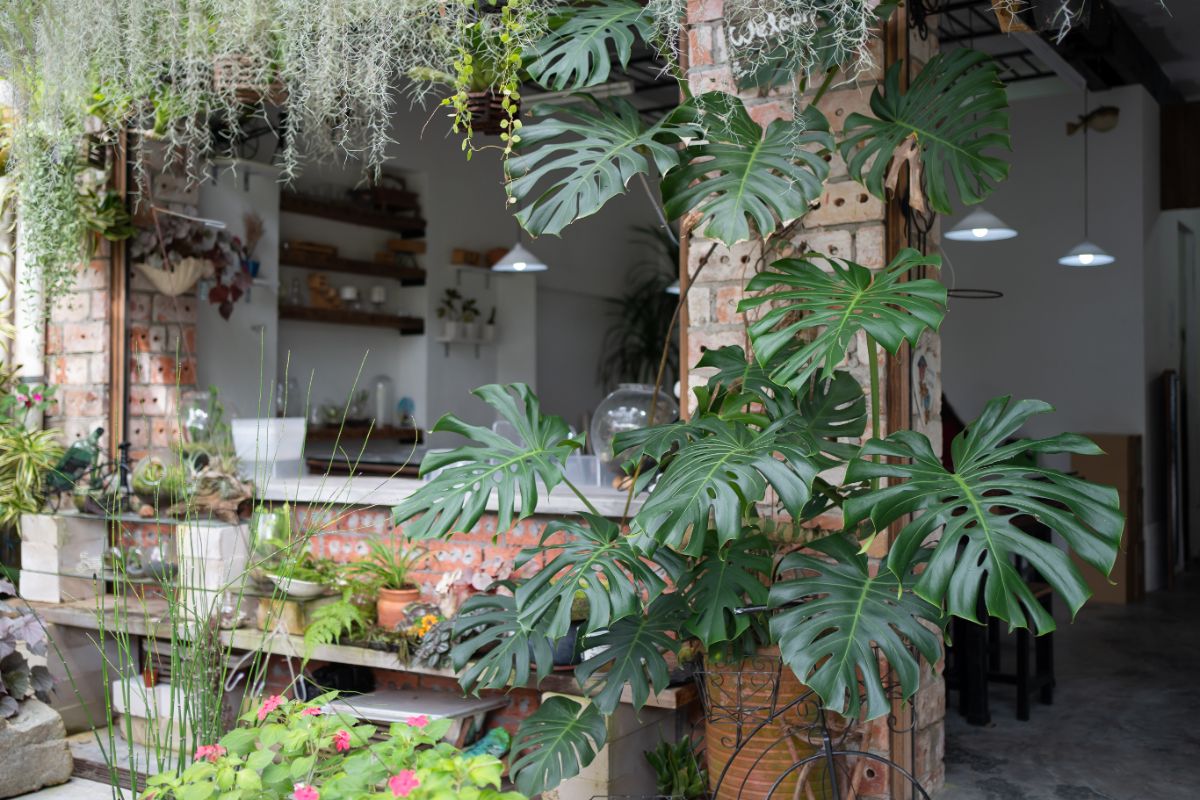 The Swiss Cheese plant, Monstera deliciosa, is one of the most trending houseplants today. They can grow to enormous sizes, dominate a room's corner, and tolerate indirect light. The Swiss Cheese plant is easy to take care of and makes a remarkable statement that you have a green thumb. Your guests won't know how easy it was.
Holes in the leaves, called fenestrations, give M. deliciosa its common name and popularity. The common name Swiss Cheese plant is also sometimes used to refer to the split-leaf Philodendron, a different plant in the Philodendron genus.
If you see a "split-leaf Philodendron" for sale, it is likely the more popular Monstera deliciosa advertised in several ways by the seller. Check the botanical name to be sure.
Jump to:
Ways To Propagate Swiss Cheese Plants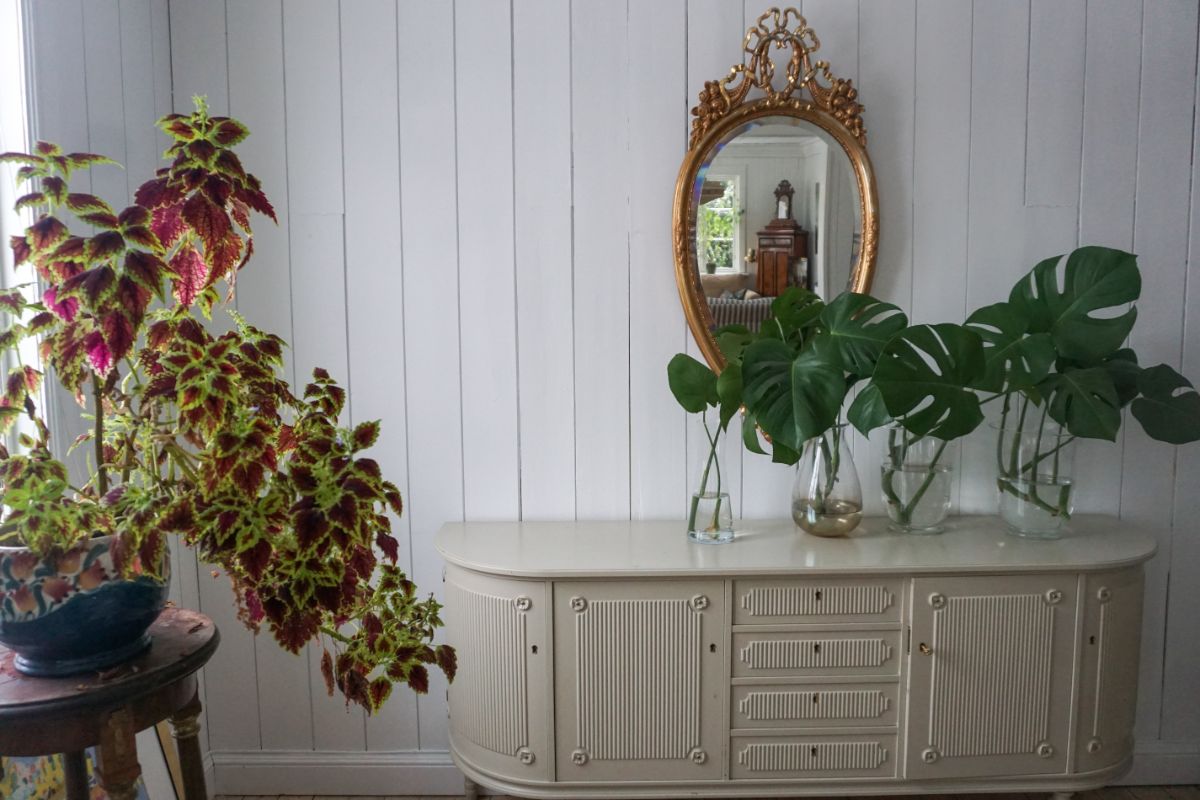 The Swiss Cheese Plant is actually easy to propagate. New plants can be grown from cuttings or from seeds.
While growing new plants from cuttings is the more common method of propagating M. deliciosa, seeds are available from sellers on platforms like Etsy. Check the reviews and ensure the seller is sending viable seeds of the correct plant.
How To Grow Swiss Cheese Plants From Cuttings
The Swiss Cheese plant is simple and super-cooperative to to grow from cuttings and will root in moist seed starting mix or water.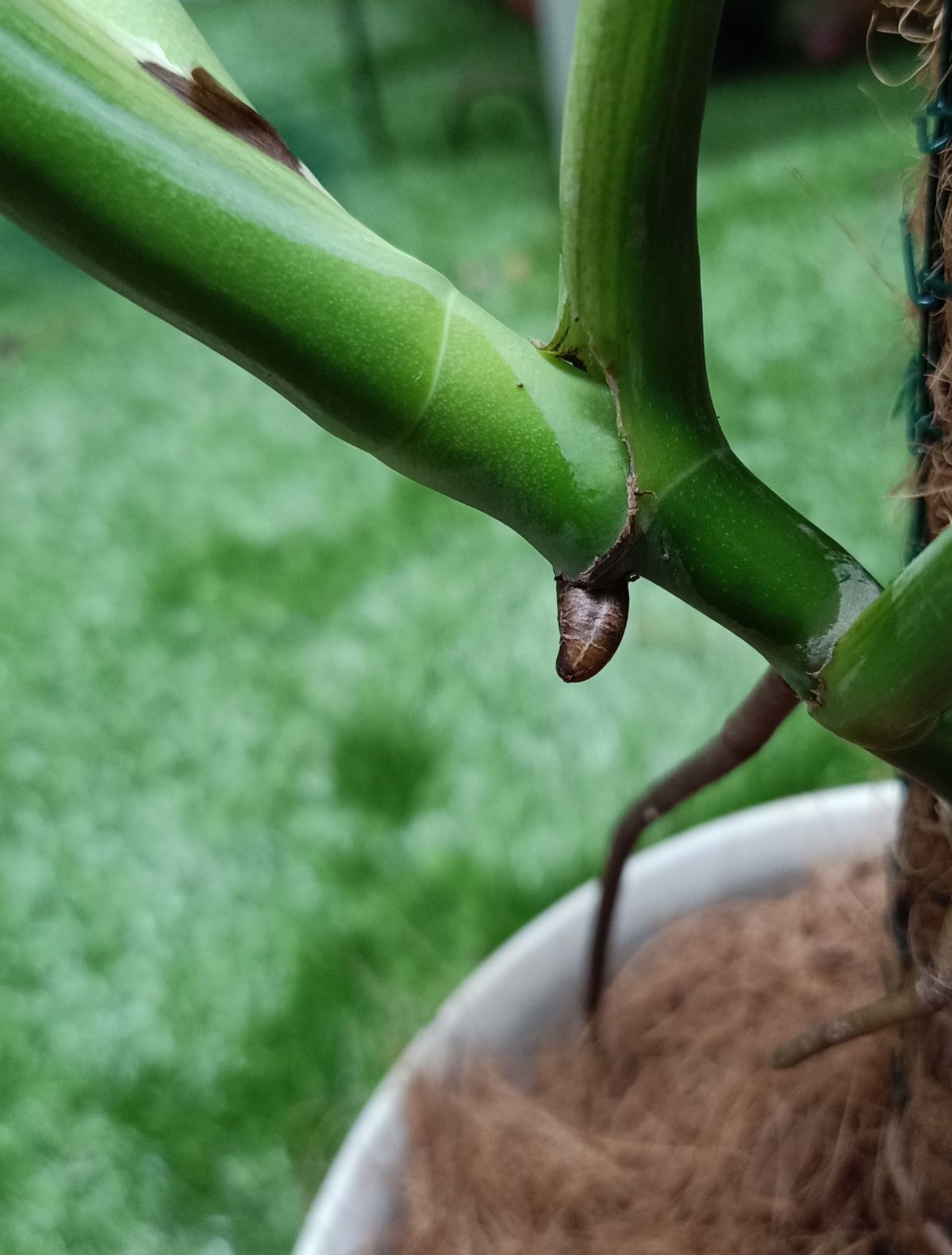 To take a Swiss Cheese plant cutting:
Select a piece of stem that has a node and a leaf.
A node can be identified by a swollen section of the stem.
The node commonly has a brown aerial root growing out of it and perhaps another leaf stalk. These aerial roots may be short, like little claws.
Check out videos online if you need help identifying a node.
Cut an inch or two below the node with clean, sharp shears, ensuring the node is not damaged. Root your cutting in soil or water following the directions below.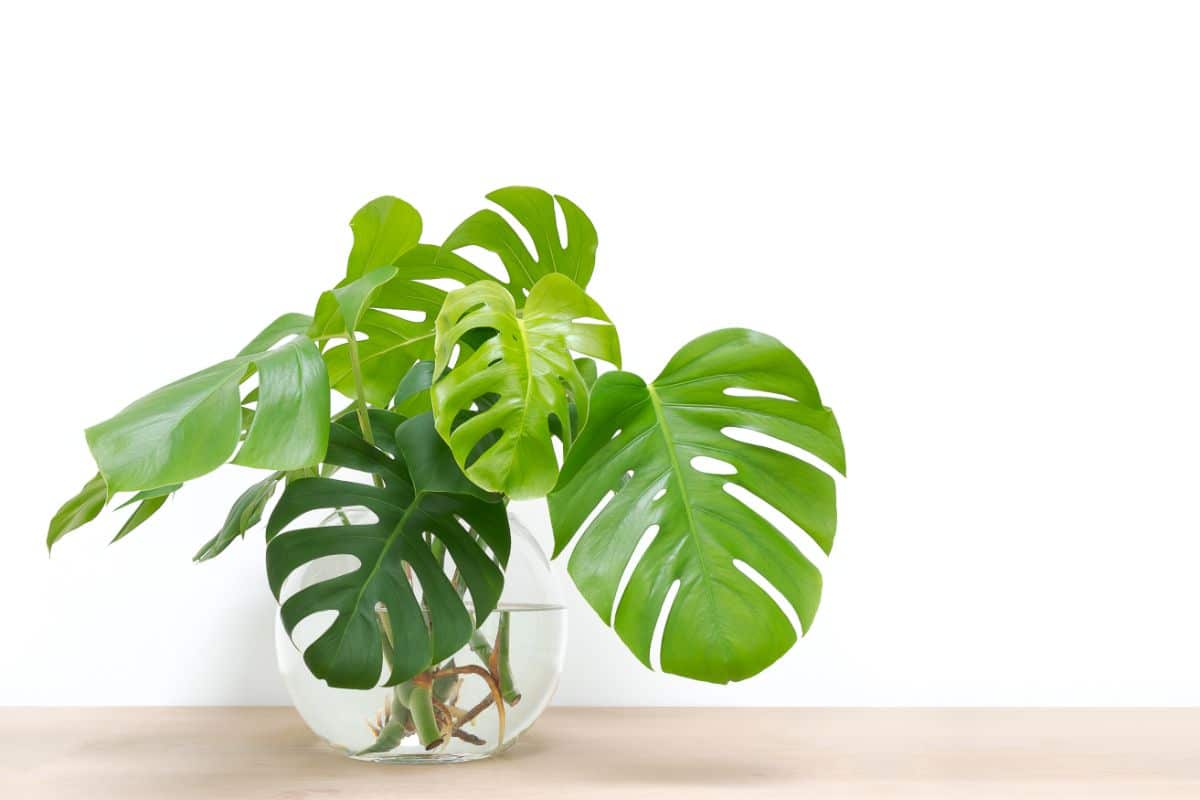 If rooting cuttings in water:
Place the new cutting in a clear-walled container filled with water. Make sure the node is submerged. Use a vessel that will keep the plant upright.
Make sure the water is not heavily chlorinated.
Tip: If your tap water is treated with chlorine, you may need to use another source or let your water sit on the counter for 24-48 hours to allow the chlorine to dissipate. You can also boil it for 15 minutes if you are in a hurry, but don't forget to let it cool.
Change the water every week to keep it fresh, and keep the jar in a brightly lit and warm spot out of direct sunlight.
Roots will grow in 2-4 weeks, depending on the plant's vigor and the environment. Look for strong, white roots an inch long.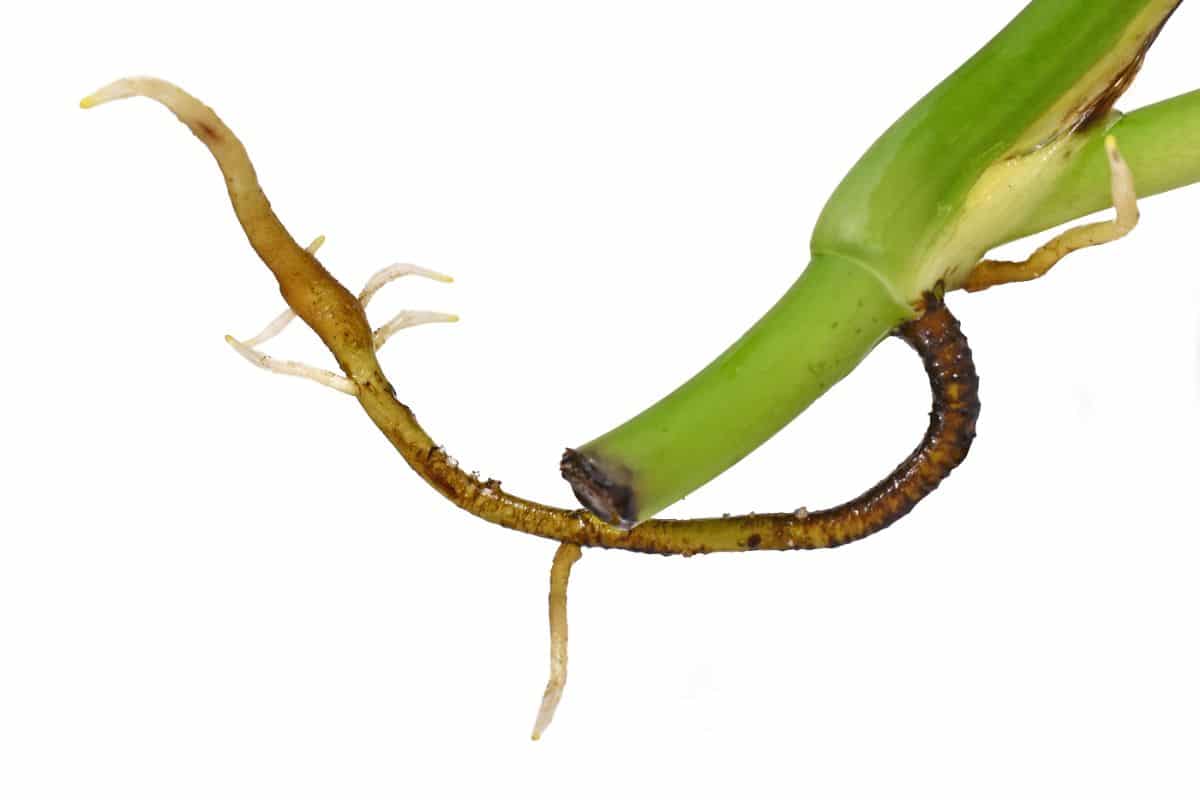 It is okay to leave your Swiss Cheese plant cutting in water for longer to let the roots develop further. The plant can live in water almost indefinitely if the water is clean and changed often.
If rooting cuttings in soil or another medium:
Fill a container with well-moistened seed starting mix, light potting soil, or other media such as rock wool or damp sand.
Plant your cutting in the pot, deep enough to cover the node where the roots will develop. If the stem is long, it may need a stake to help hold it upright until its new roots can take over the job.
Firm the medium around the stem and place it in a bright location. A window that receives indirect sunlight or morning-only sunshine will work.
In 2-3 weeks, you can check the progress of your new plants' roots by gently giving the stem a little tug. If there is resistance, your Swiss Cheese plant cutting has grown roots and is ready for potting up.
How To Grow Swiss Cheese Plants From Seed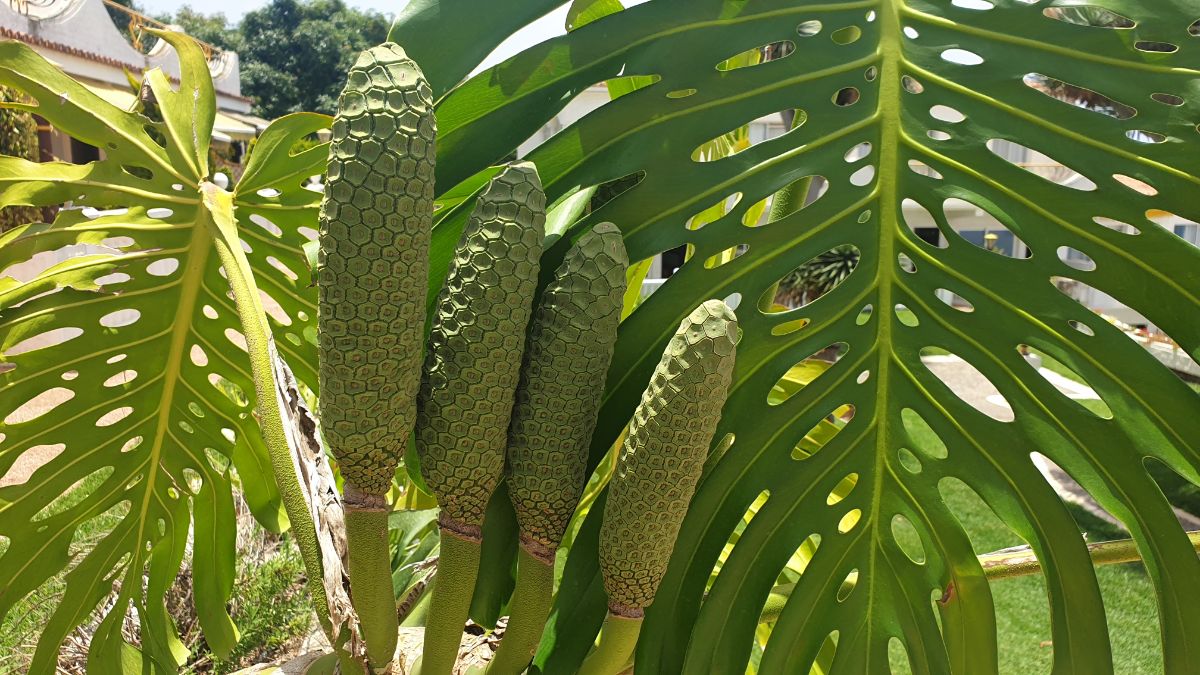 Swiss Cheese plants can be grown from seed in the same manner as other plants. It is very economical to do so, and seeds can often be found for about a dollar apiece. It is exciting to look at a seed tray full of baby houseplants and imagine the possibilities.
New Swiss Cheese plants grown from seed likely won't develop fenestrations for a couple of years, but will still be beautiful plants while you wait.
You won't be able to find seeds at the hardware store or big-box store, so go online. Etsy can be a great place to buy seeds and plants, and reviews can tell you a lot about the quality of both.
If you don't have a Swiss Cheese plant or a friend with one to take a cutting from, you can try germinating them from seed. In a few months, you will be that friend who has all the plants. Grow a dozen and give them as gifts.
To start Swiss Cheese plants from seed:
Monstera deliciosa seeds need to be softened by either soaking or using a wet paper towel.
To soak the seeds, place them in a shallow bowl or glass filled with lukewarm water. Soak for 12-24 hours, then plant as below.
To use the paper towel method, place the seeds in a single layer on top of two layers of paper towel, and cover them with two more layers.
Use a spray bottle to wet the paper towels and keep them moist. The seeds should show signs of sprouting in about four days and will be ready to plant.
Prepare your seed starting medium and trays. Use a simple seed starting mix and add Perlite or moss. Fill the tray or cell packs or prepare your soil blocks with well-moistened soil. It should be damp but not wet.

Tip: Pre-moisten your seed starting mix. It is much easier than trying to thoroughly wet it after you have carefully placed tiny little seeds.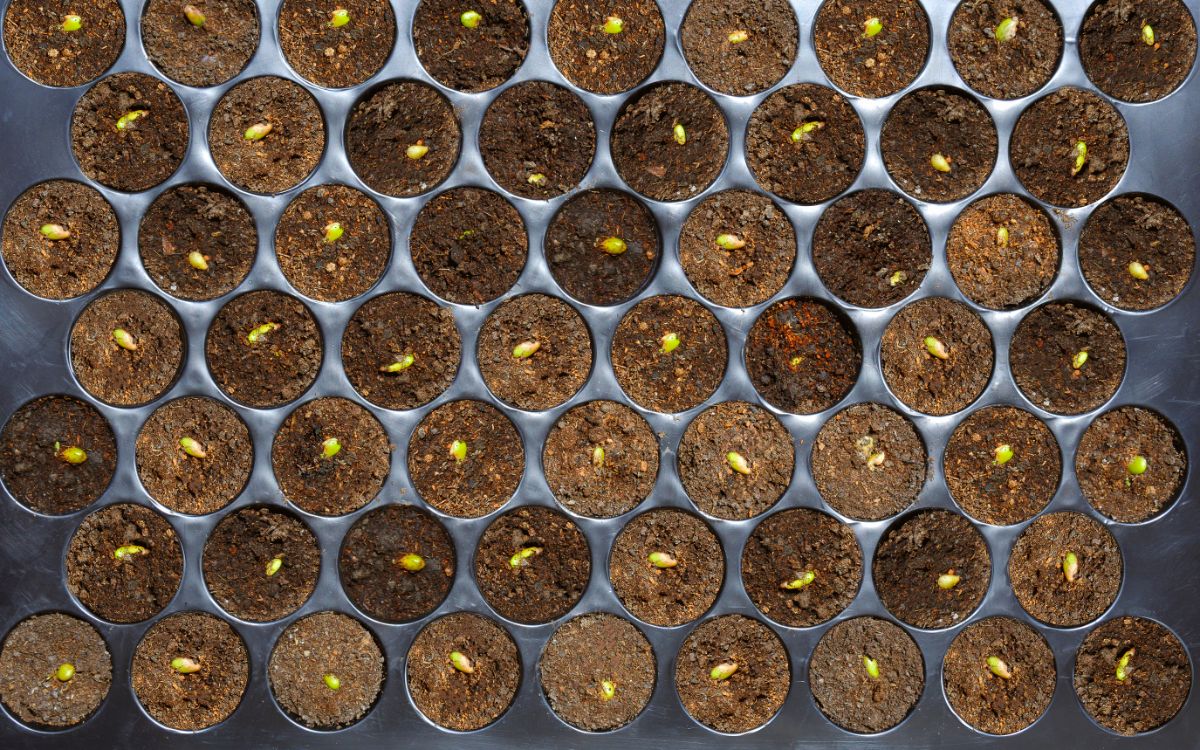 Gently place the now-softened seeds in the medium and lightly cover them with more medium.
Once they have sprouted, place them under grow lights or in a sunny, protected, warm location outside.
Keep the soil moist. Don't let it dry out; your seedlings are sensitive to dry conditions. Use a humidity dome or plastic bag over the top of your container to keep the humidity and moisture in for the first few days.
Tips For Growing Swiss Cheese Plants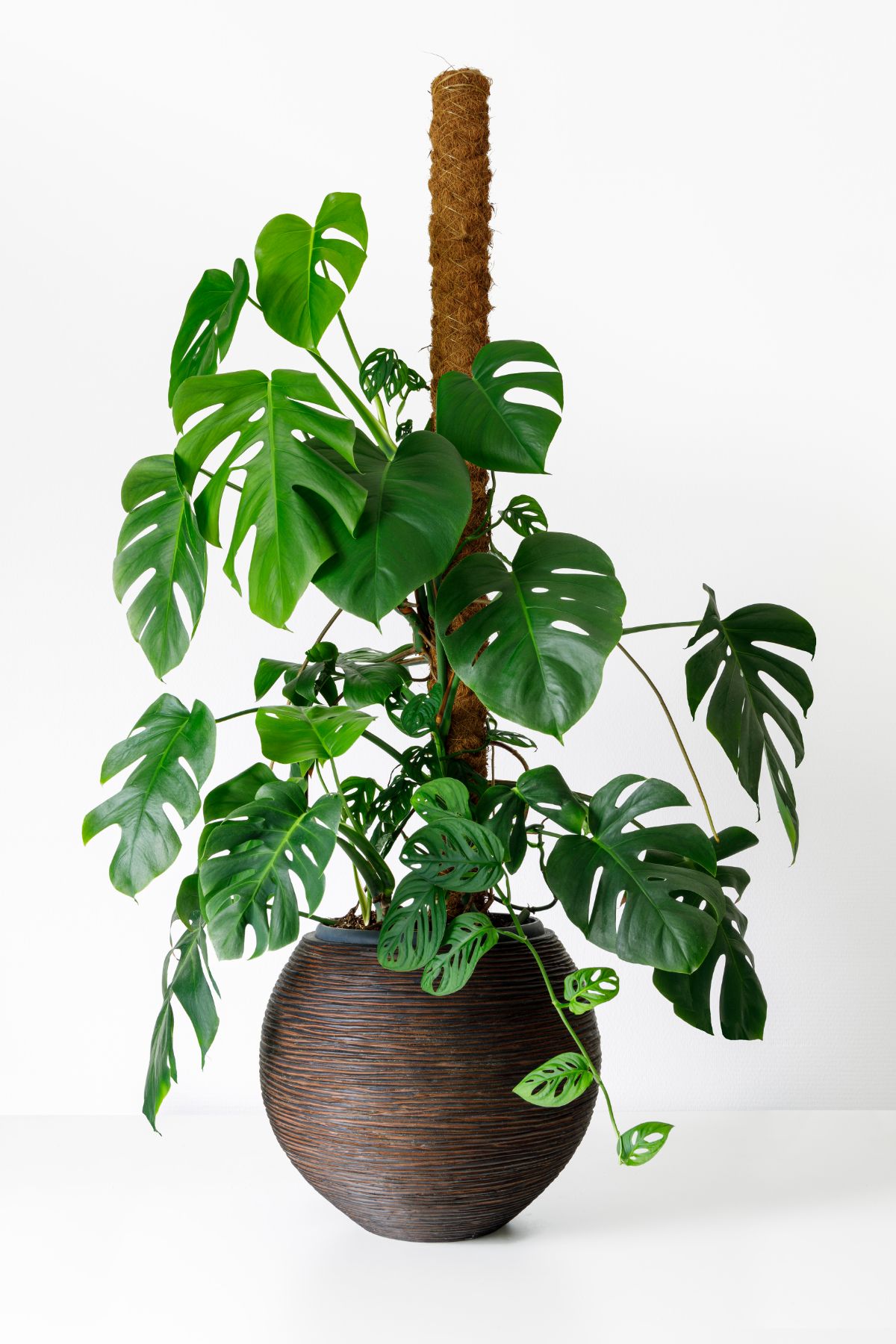 The Swiss Cheese Plant is a tropical climbing plant. Create conditions that mimic its natural home for a lush, stunning green specimen.
Keep it moist but not soggy. deliciosa likes a container with good drainage but does not like to dry out completely.
Use your finger to test the soil and water when the top inch feels dry. Fewer deep waterings are better than many light ones.
Watch the humidity. The Swiss Cheese plant is from the tropics, where the weather is warm and humid. Room temperature is acceptable, but if your home gets dry in the winter, you may need to mist your Monstera's leaves frequently. You can also place a small humidifier nearby.
Group your humidity-loving plants together, and they will all get a little boost from each other.
Give it something to climb. Monsteras climb up tree trunks in their natural environment. Those brown aerial roots attach and hold on to whatever it climbs, providing support.
Place a moss pole in the pot to give your Swiss Cheese plant something to climb, and it will become a vertical plant. You can make your own moss pole if you don't have one.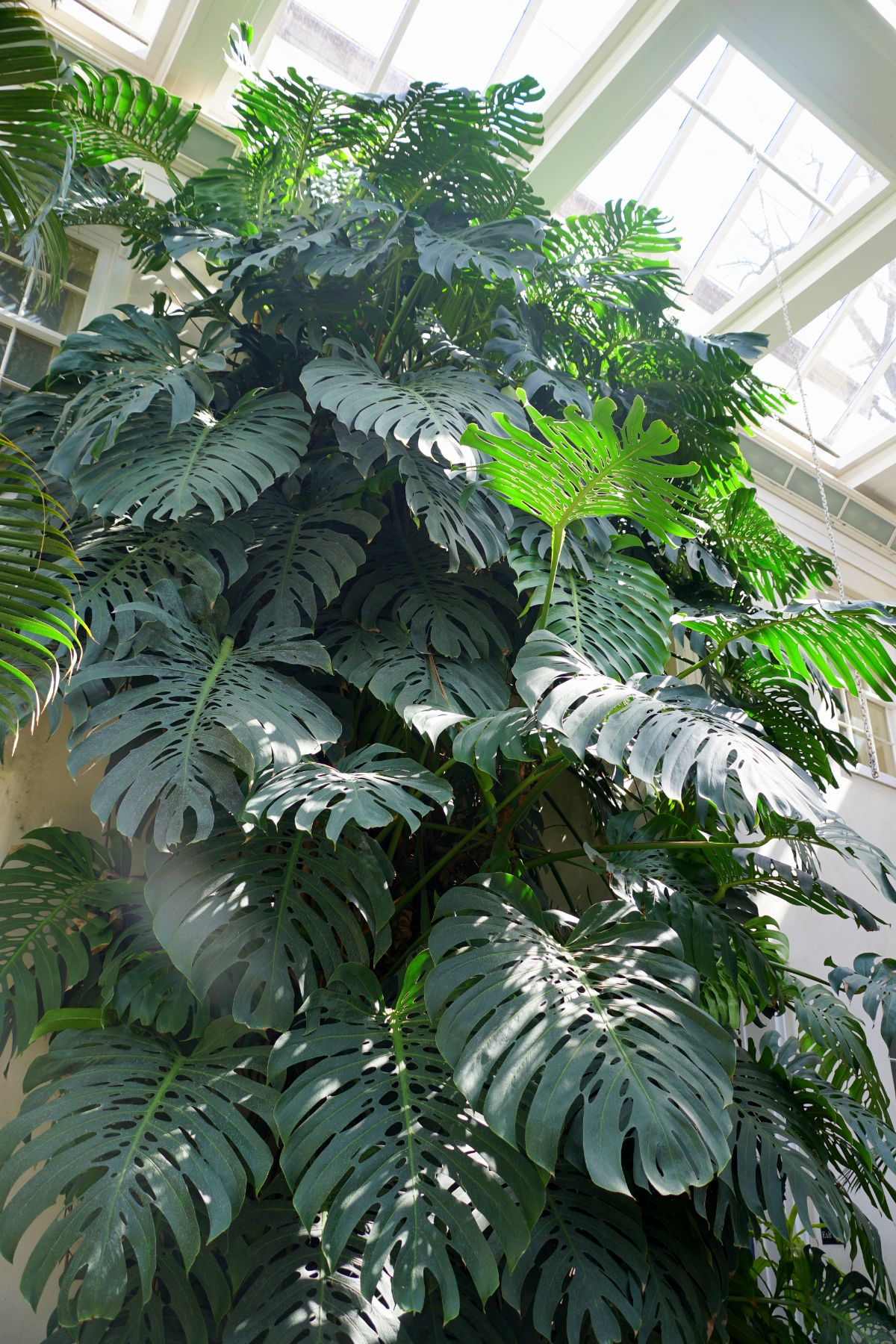 Prune your Swiss Cheese plant. Swiss Cheese plants can get large, maybe too large for your space.
Pruning it will make it a better houseguest and provide you with some cuttings to grow new plants.
Repot it as necessary. Your Monstera will need to be repotted every year or two as it grows. Repotting also allows you to change the soil before salts and minerals can build up to toxic levels, a common problem in long-term houseplants.
Try to repot in winter when the plant is growing slower.