Are ants a problem in your home or kitchen? Stop them in their tracks with this easy DIY ant-repelling spray and cleaner.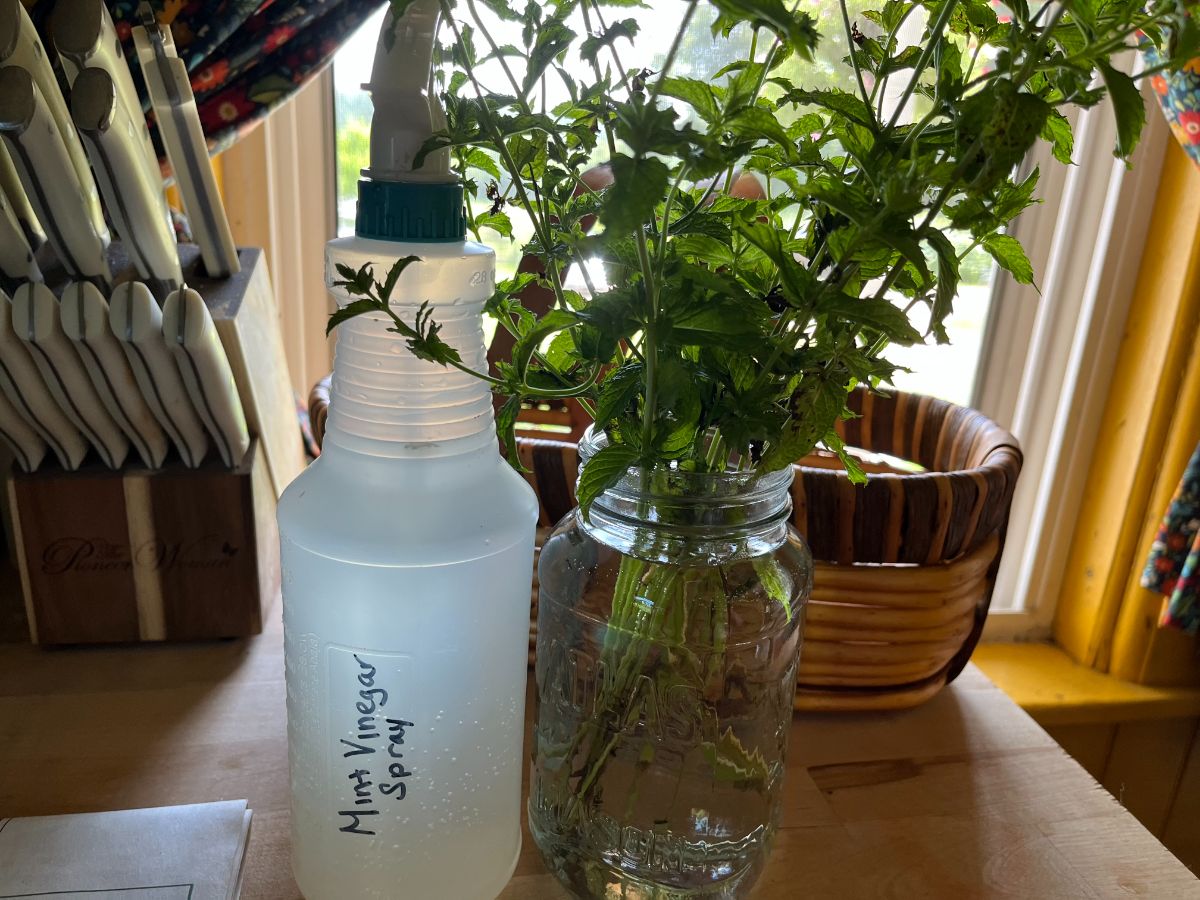 You can easily make your own ant-repelling cleaning spray with two simple ingredients: fresh mint and vinegar.
If you grow mint in your garden, you know that it's easy to grow in abundance. In fact, if you don't control it, it can grow out of control. This makes this spray a cheap and easy solution for dealing with ants in your home. You can even use it around the yard to spray areas where you want to keep ants away.
Jump to:
How it Works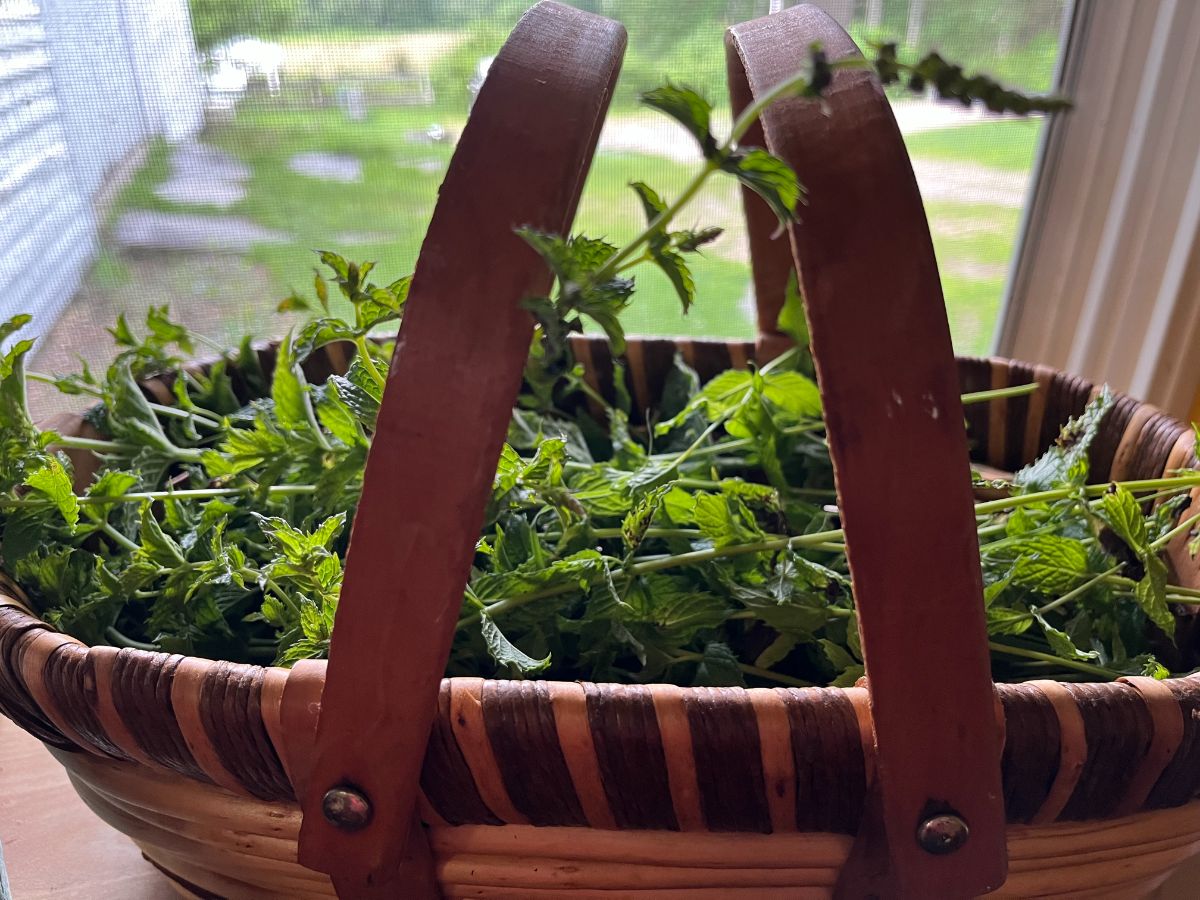 This mint cleaning spray helps to control ants in two ways.
First, ants hate mint. Mint is highly repellent to ants, so they tend to steer well clear of mint plants and anywhere they smell or detect mint.
Secondly, the cleaning action of the spray disrupts ant trails. Ants travel by following scouting ants. When ants go out to hunt for food, and when they find it, they leave a scent trail behind them for other ants to follow. One way to stop a steady stream of ants from traveling in your home and kitchen is to eliminate the scent trail.
Vinegar is very good at wiping out all sorts of odors. It is an excellent cleaner that is growing in popularity because it is more environmentally friendly than chlorine bleach. Vinegar has antimicrobial and antibacterial properties, and it can kill many pathogens when left in contact with them. Vinegar is good at breaking up waxy residue and soils on counters and surfaces.
Vinegar is also cheap and easy to use, and it is safe for pets and people—so it is a safer choice to use around children (though care should be taken not to let vinegar come into contact with the eyes). As vinegar is a consumable food item, it is totally safe to use around food and on food preparation surfaces.
This vinegar spray will easily clean up food spills, crumbs, and residues while wiping away the scent trails that tell ants where to find you. The vinegar does the cleaning, while the mint does the repelling.
How to Make Mint-Infused Cleaning Vinegar to Repel Ants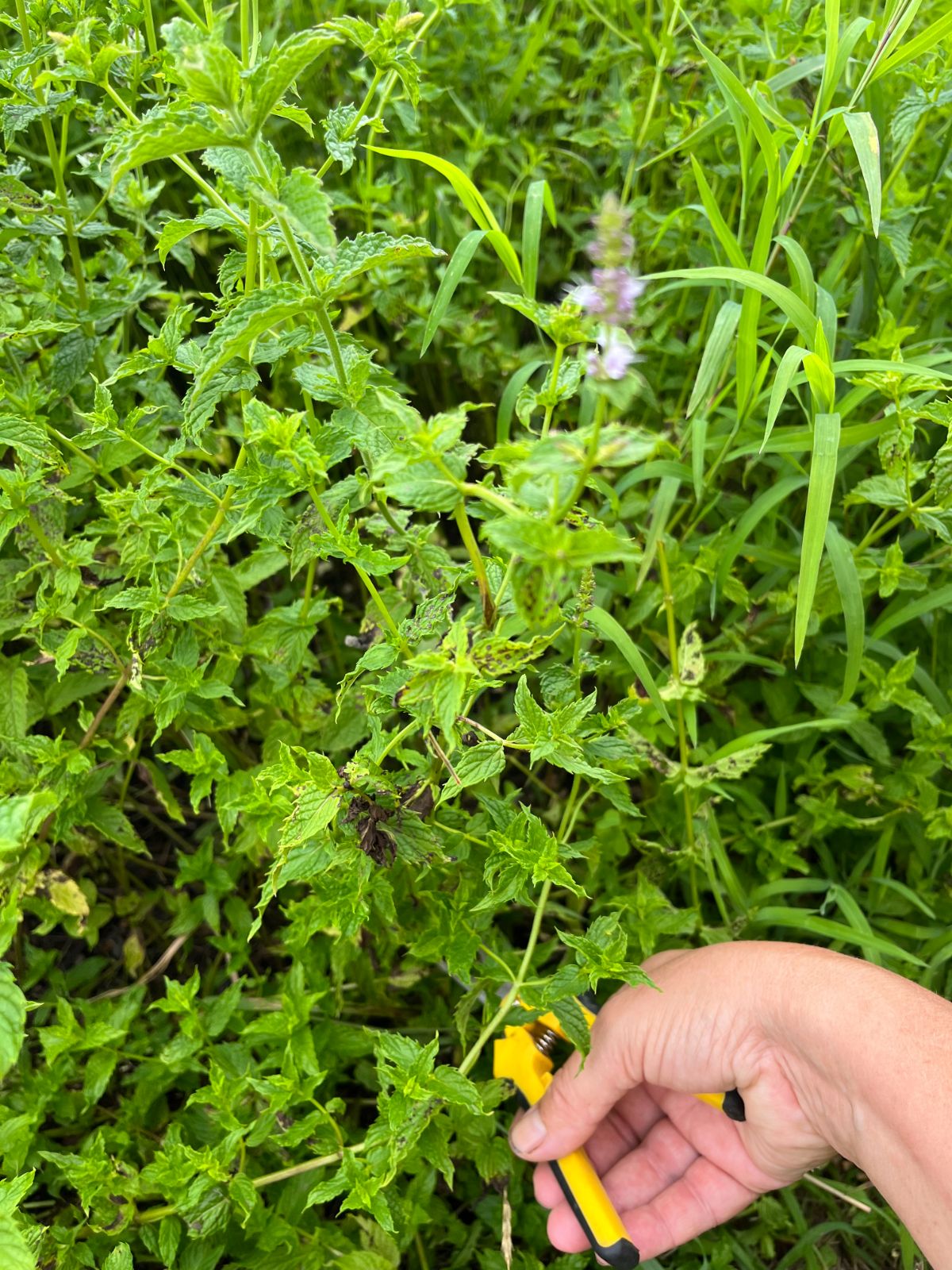 You'll only need three ingredients to make this spray, and one of them is water. But before we get to mixing the spray cleaner, you'll need to infuse your vinegar with your fresh mint.
First, Infuse the Vinegar
You will need:
1 quart distilled white vinegar*
Fresh mint**, enough to fill a one-quart mason jar (without packing)
Loosely pack sprigs of fresh mint into a one-quart canning jar (or similar upcycled receptacle). Plastic containers can be used.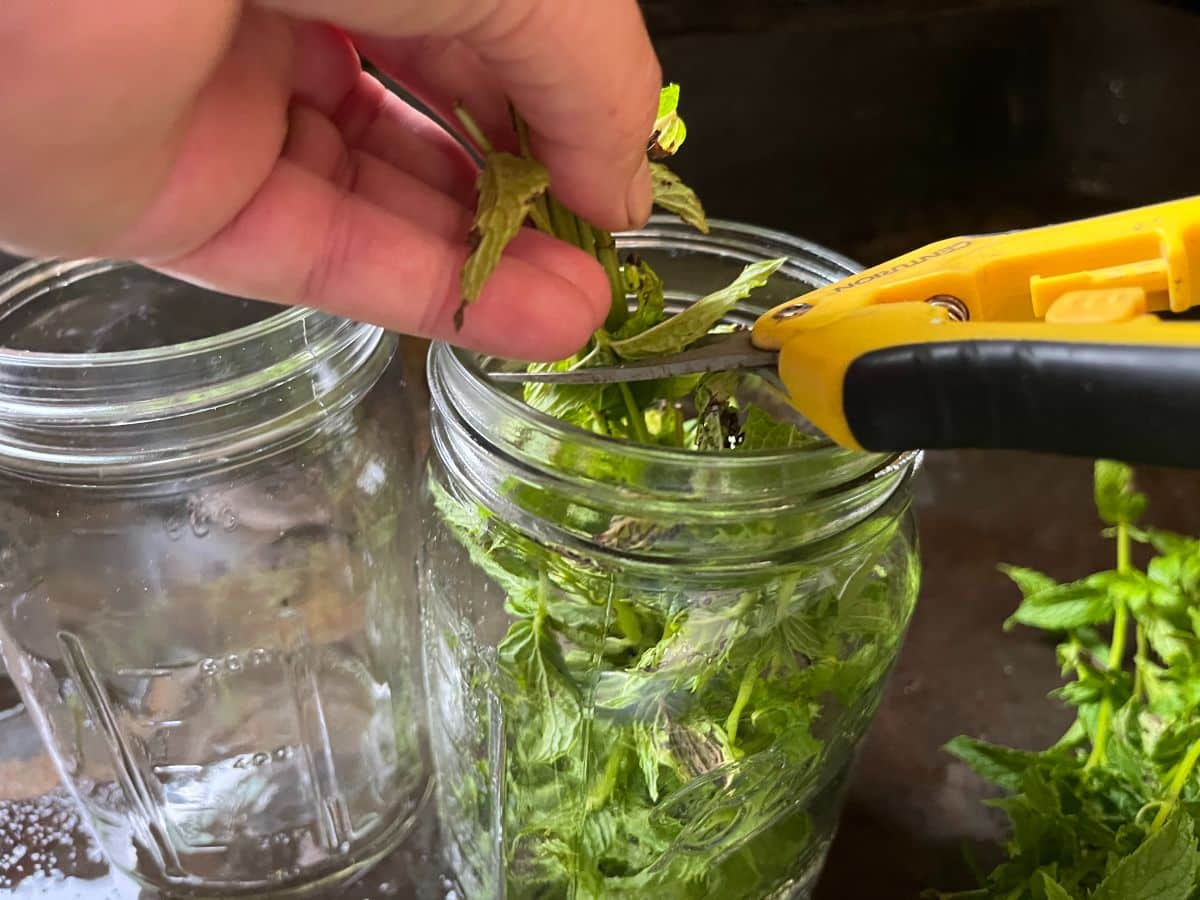 Pour the vinegar over the mint and fill the jar to within about one-half inch of the top.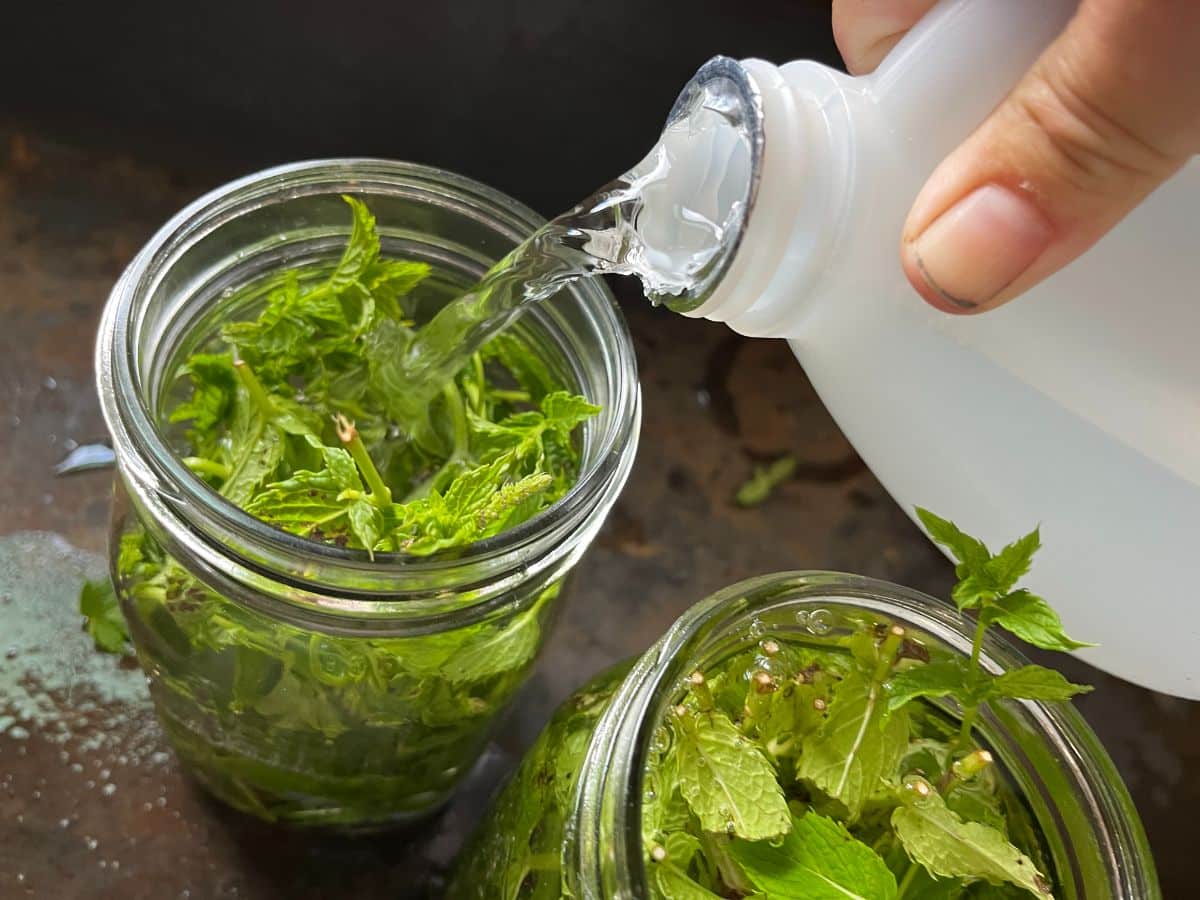 Put a lid on the jar and screw it down until it is finger-tight. Metal two-piece canning lids can be used, but you may encounter some rusting. Plastic one-piece tops are easier to work with but not a must. They are available in both wide mouth and regular mouth sizes.
Place the vinegar mixture in a cool, dark place and let it sit for one to two weeks.
After the vinegar and mint have been infused for a couple of weeks, strain the solid pieces of mint out of the vinegar—don't forget to place the strainer over a bowl to catch the minty vinegar!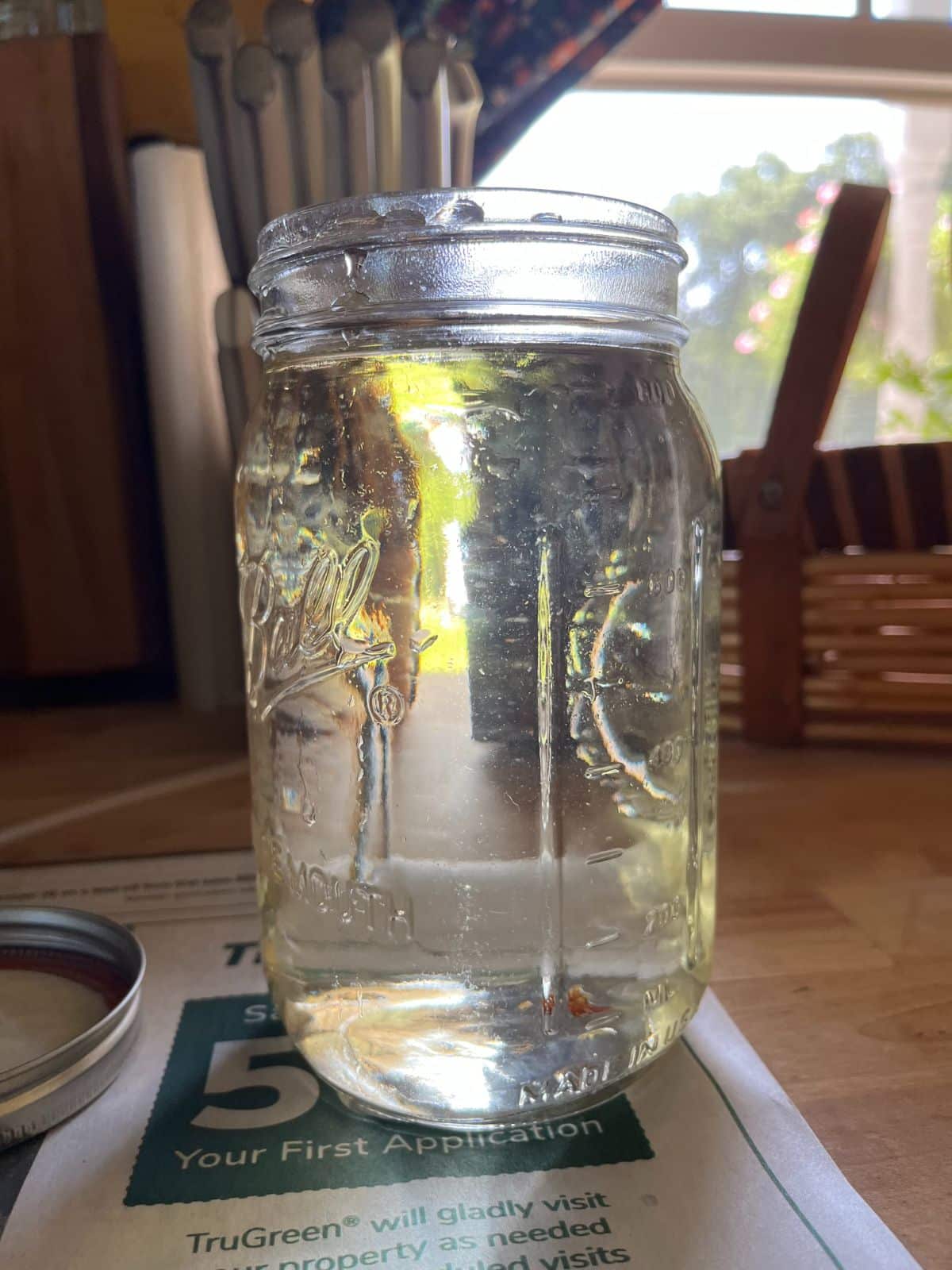 Pour the strained mint vinegar back into the mason jar, then cap tightly until you are ready to make your cleaning and repellant spray.
*Notes: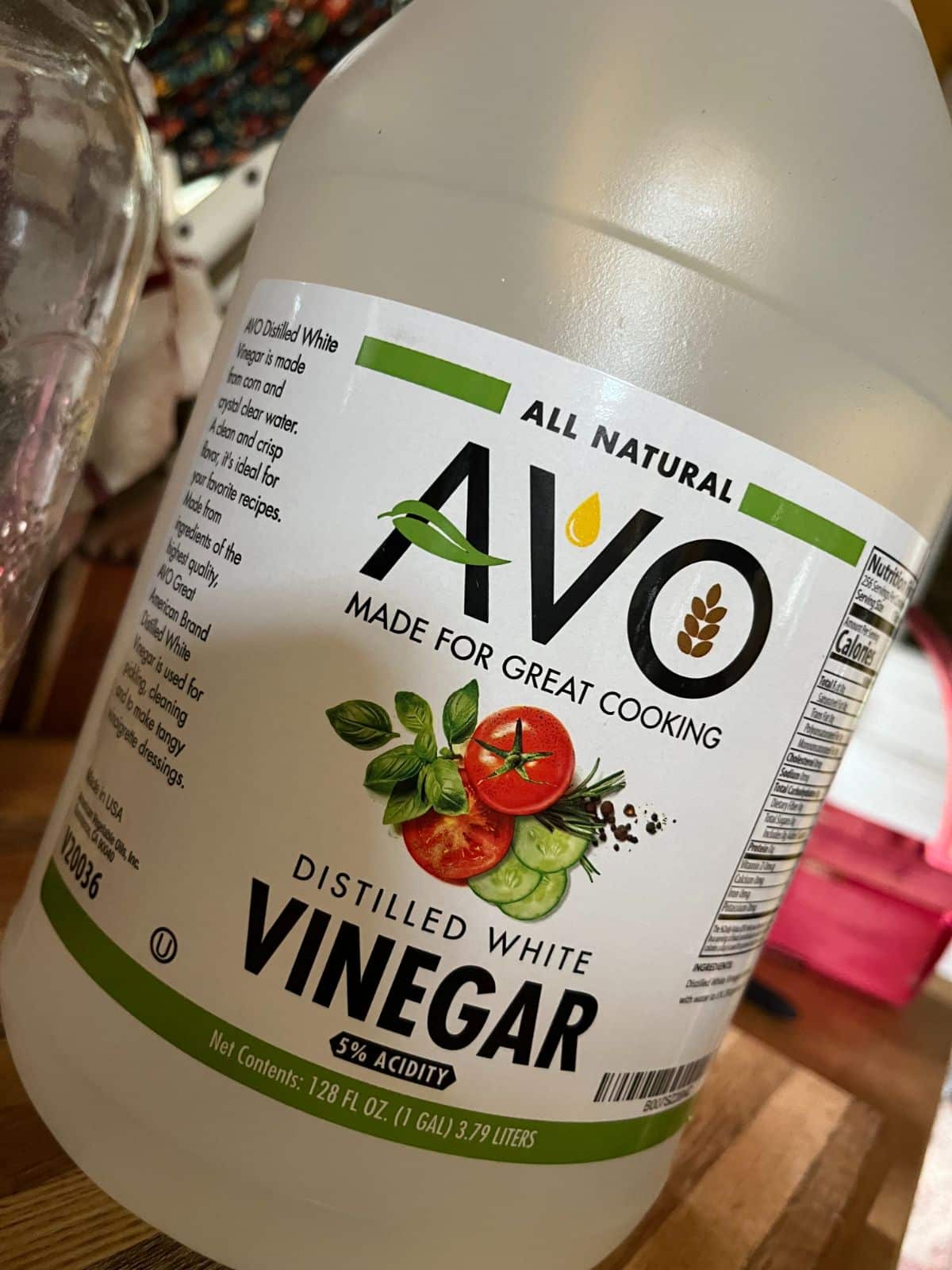 *White vinegar is the vinegar of choice for cleaning because it has no color and no residue or cloudy, gritty "mother". White vinegar is usually 5% acidity, which is a good level of acidity for this spray. You can use a lower 4% acidity vinegar if that's what's available. Four percent vinegar may be a little less effective at cleaning and disinfecting.
You may be able to find vinegar in a higher acidity, too. Cleaning vinegars are available in strengths of 6% and higher (up to about 10%). The higher the acidity, the stronger the cleaning power (but also, the more potential to mar sensitive surfaces). If you can find these vinegars, feel free to use them if you like.
Vinegar with higher than 10% acidity is horticultural or industrial-strength vinegar and should not be used for home cleaning. For homeowners, these strong vinegars are only appropriate for weed killing.
**You can substitute dried mint for fresh. If bundled and dried on the stem, use enough to loosely fill the mason jar. If the mint is dried leaves, fill the jar ¼ to ⅓ full with dried mint, then add the vinegar.
Next, Mix up the Spray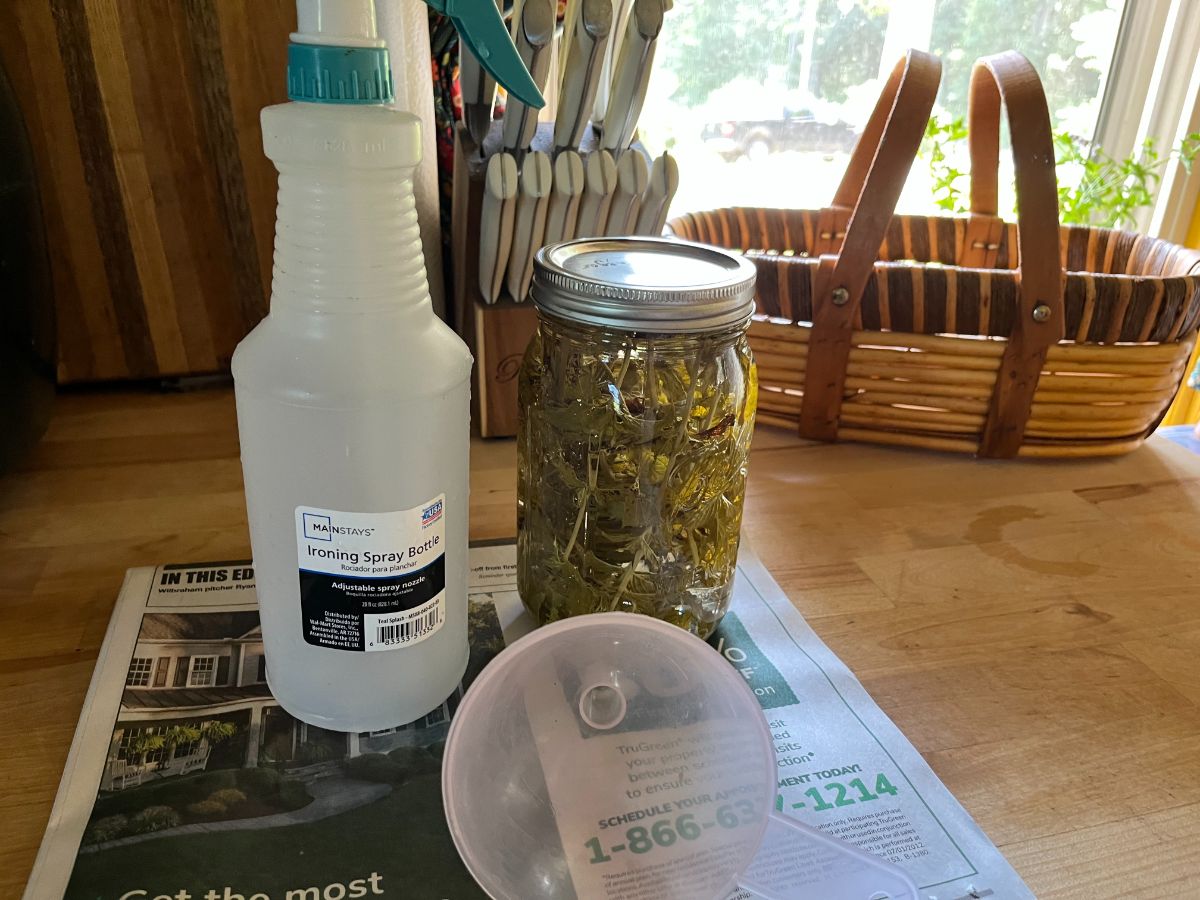 Now that you have your infused mint vinegar, you're ready to mix your cleaning/repellant spray.
You will need:
1 part water (2 cups)
1 part infused vinegar (2 cups)
A spray bottle (a four-cup or one-quart size bottle works well)
Funnel
Mix the water and the strained infused mint vinegar together in the spray bottle in equal parts. Gently shake to combine.
That's it! Now cap it and use it to clean all sorts of surfaces.
How to Use Mint-Infused Ant Repellant Cleaning Vinegar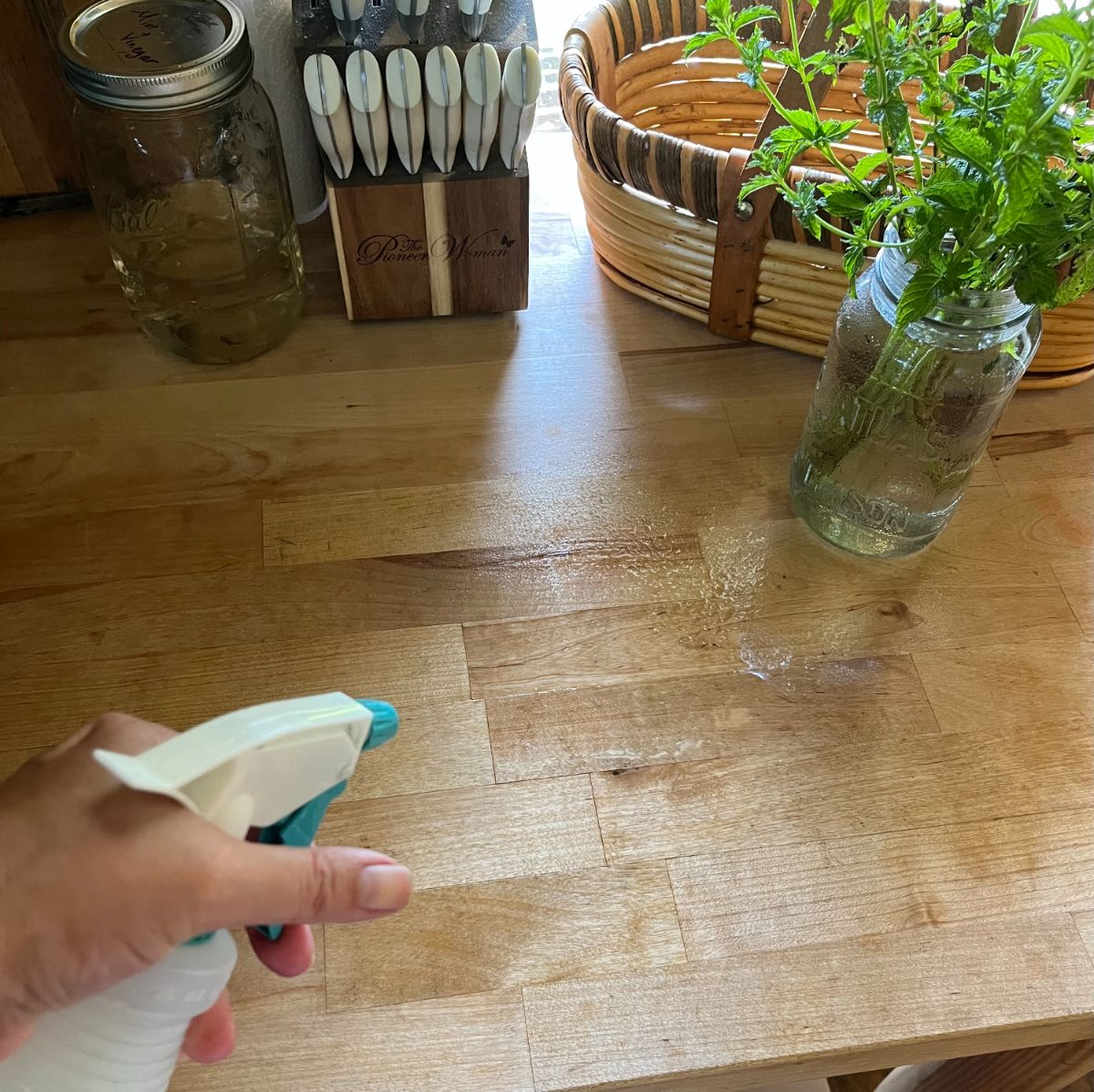 As a cleaner
There's no great mystery as to how to use your ant-repelling mint cleaner. Use it as a counter and surface spray*, sink, floor, or appliance cleaner—anywhere you might typically use a disinfecting spray cleaner or anywhere where you have problems with ants coming in or trailing across your floors and countertops.
You can wipe the spray off after cleaning, or you can let it sit to dry, which will give you a longer-lasting repelling action. Also, the longer vinegar sits in contact with pathogens, the higher its disinfecting power will be.
As a barrier repellant
You can also use this spray as a barrier repellant to keep ants away. Spray the sills of windows and doors with the infused mint vinegar solution. The smell will create an ant-repelling barrier for these common points of entry. Use the spray on door thresholds or anywhere ants enter your home.
Storing and shelf life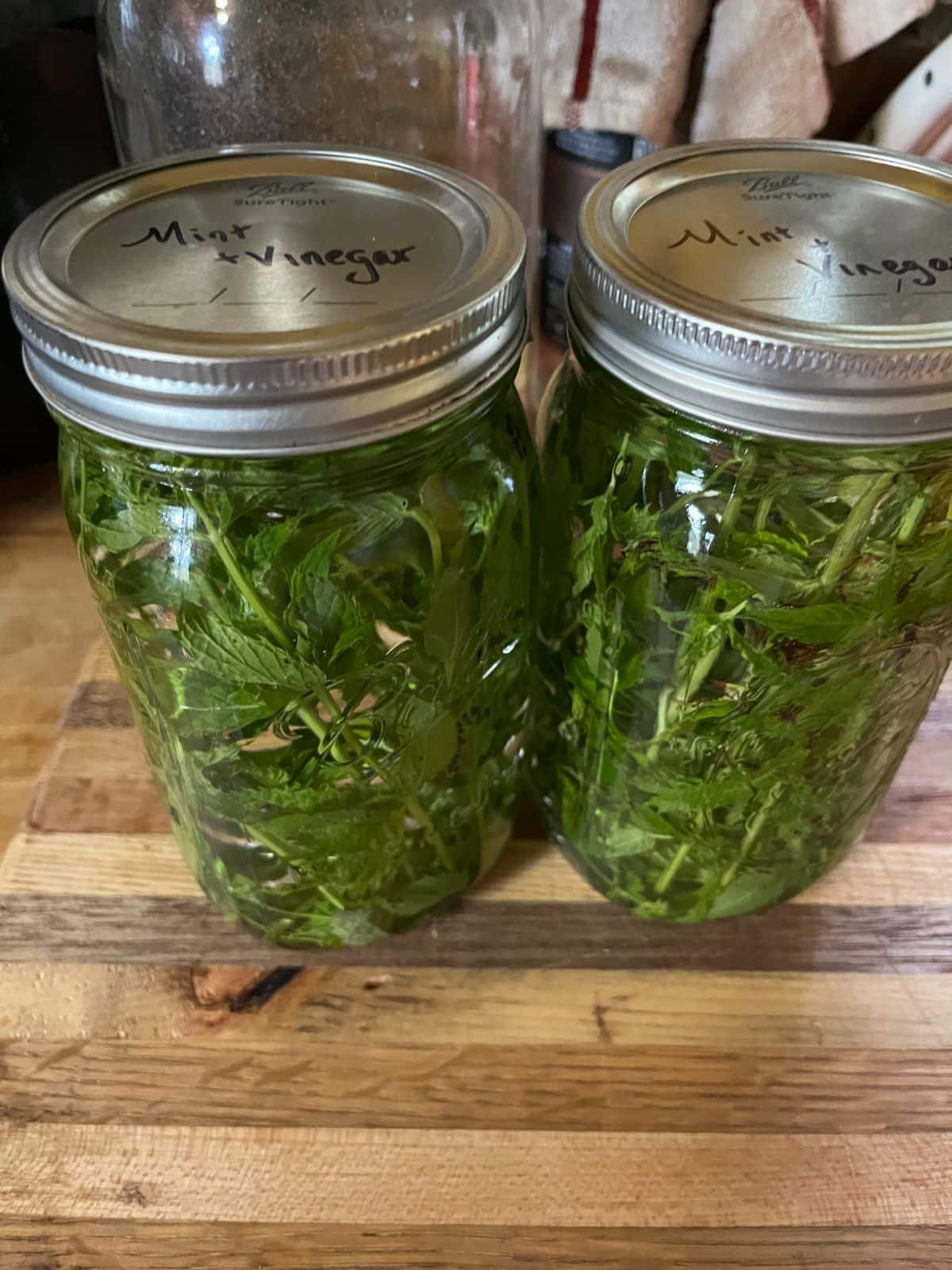 When not in use, store your vinegar cleaner in a cool, dark space to preserve its minty freshness.
It is best to use your infused vinegar cleaner within three to six months of when the vinegar was infused. Over time, the mint essence can dissipate to the point where after six months, the mint may be weak or undetectable. It is best to make a fresh batch of infused vinegar and a fresh batch of spray every three to six months (or more often) to keep the mint smelling strong** so ants will want to avoid it.
*Notes:
*Vinegar can cause marking and etching on some surfaces, such as natural stone and waxed wood. Before using vinegar for cleaning, spot test the spray on your surface in a hidden place that won't show.
**There is no reason you can't use the vinegar and water spray as a cleaner after six months; the spray itself will still be a good cleaner; it just might not smell very strongly of mint anymore, so it might not repel ants as well after that time. You do not need to throw out older spray; you just might not want to rely on it as an ant repellant by that time.
More Ways to Keep Ants Away with Mint Plants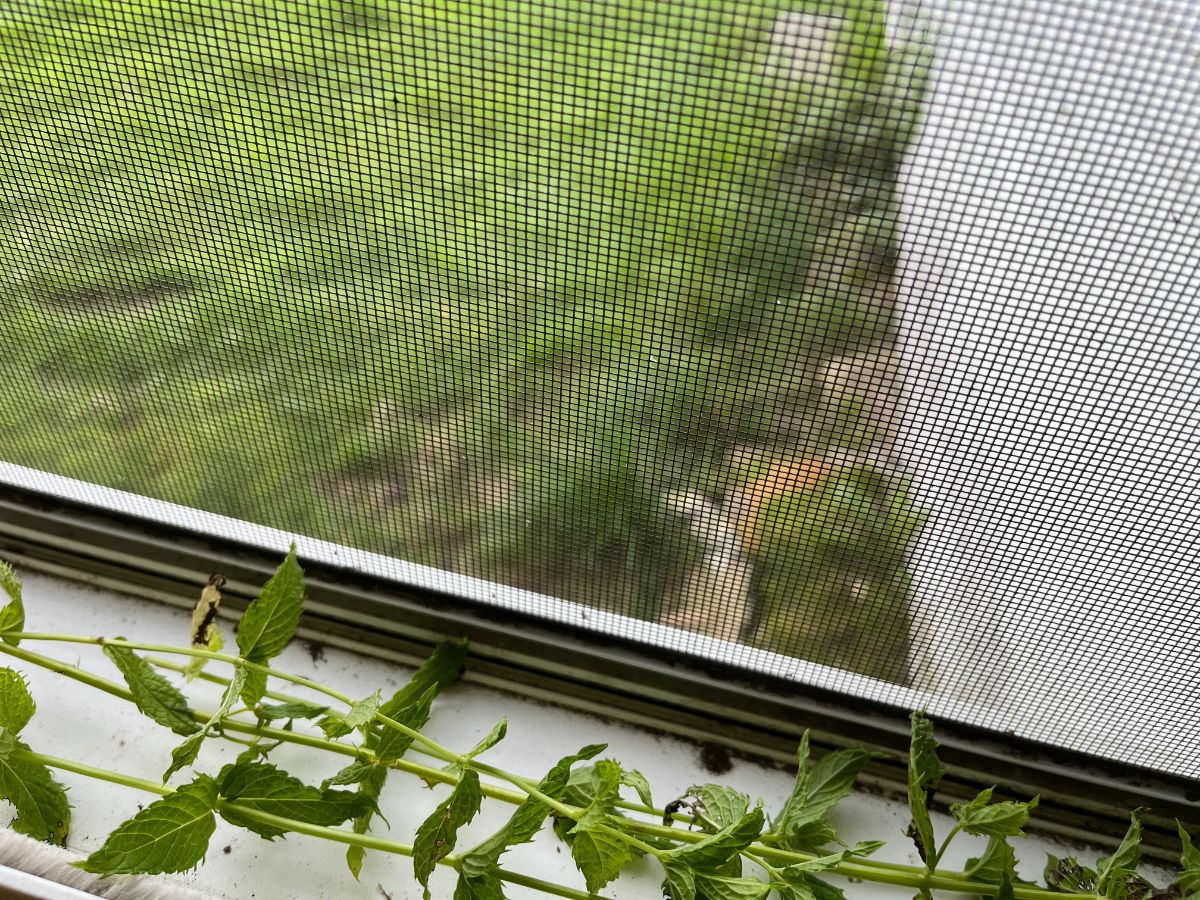 Mint can be used in several decorative and useful ways to keep ants away. These tips will help repel ants from your home when you're not using your cleaning spray:
Bring some of your mint plants inside—mint roots easily in water in a week or so. Pot up several sprigs and place them in the kitchen or anywhere you think is an entry point for ants. Windows, doors, entries from basements...these are all typical places where ants find access.
Plant mint around your home's foundation, or place potted containers of mint around outside. They look nice, they'll draw pollinators like honeybees, hummingbirds, and butterflies if you let them go to flower, and the ants and mosquitoes will be inclined to stay away!
Here are some other tips for using mint to keep ants out:
Hang bundles of dried mint around your kitchen and your home—decorations with a purpose!
Make sachets of dried mint and tuck them in corners and spaces where ants enter or travel
Use mint in simmer pots
Crush dried mint and add it to baking soda to sprinkle on carpets as a carpet and vacuum powder
Use mint as a filler in cut flower bouquets
Keep jars or vases of fresh mint in water in areas where ants congregate (you may find them growing roots, and then you can plant them in containers as mentioned above!)
Throw sprigs of mint or dried mint in trash cans, or place them in the can before you put the trash bag in
Mint is safe for pets and for children since it is an edible culinary herb. It is best to keep this spray out of the hands of young children, though, to avoid them spraying it in their faces or eyes. There is some potential it could cause irritation or burning, though this, too, is unlikely in the diluted acidity of the spray. Still, vinegar is not something you'll want your children or child visitors to handle unsupervised.
It is nice when we have healthier, more enjoyable, and less caustic ways of dealing with pests and problems. This simple mint and vinegar spray is a perfect way to safely, effectively clean your home and rid it of ant invasions.