Worm castings are full of beneficial microorganisms and nutrients that offer many benefits to houseplants and outdoor plants alike. From boosting plant growth to helping plants naturally resist pathogens and pests, worm castings are one of the most useful products for organic gardeners. However, worm castings can be difficult to apply and costly if you don't have your own worm bin to make them in.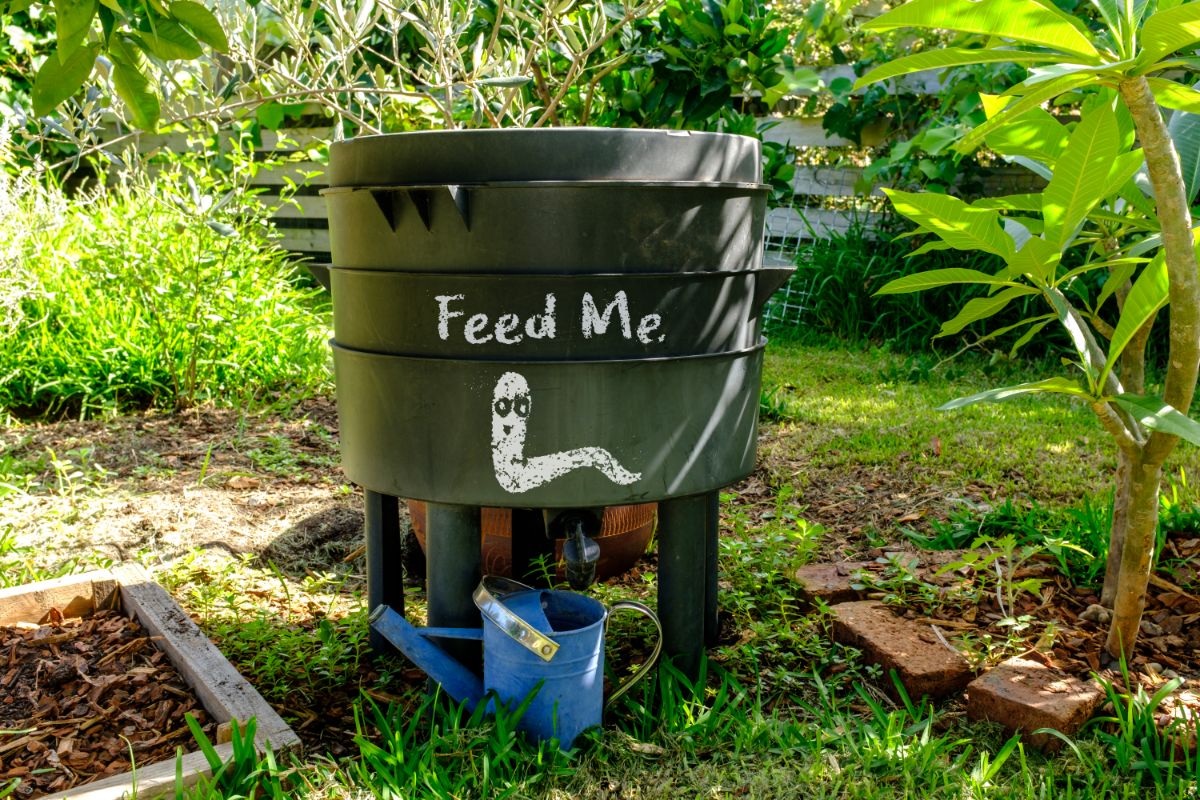 Worm tea or vermicomposting tea is made from worm castings, but it's easier to use, and it can help stretch your worm castings further. By brewing a small quantity of worm castings in water, you can get much more worm tea to water your houseplants and garden with. This translates into savings for you and more nutrient-rich worm tea for your plants!
In this guide, we'll cover the steps you need to know to make your own simple worm casting tea. We'll also give you tips on how to apply it so that your plants can reap all of the benefits of this impressive product.
Jump to:
How to make worm tea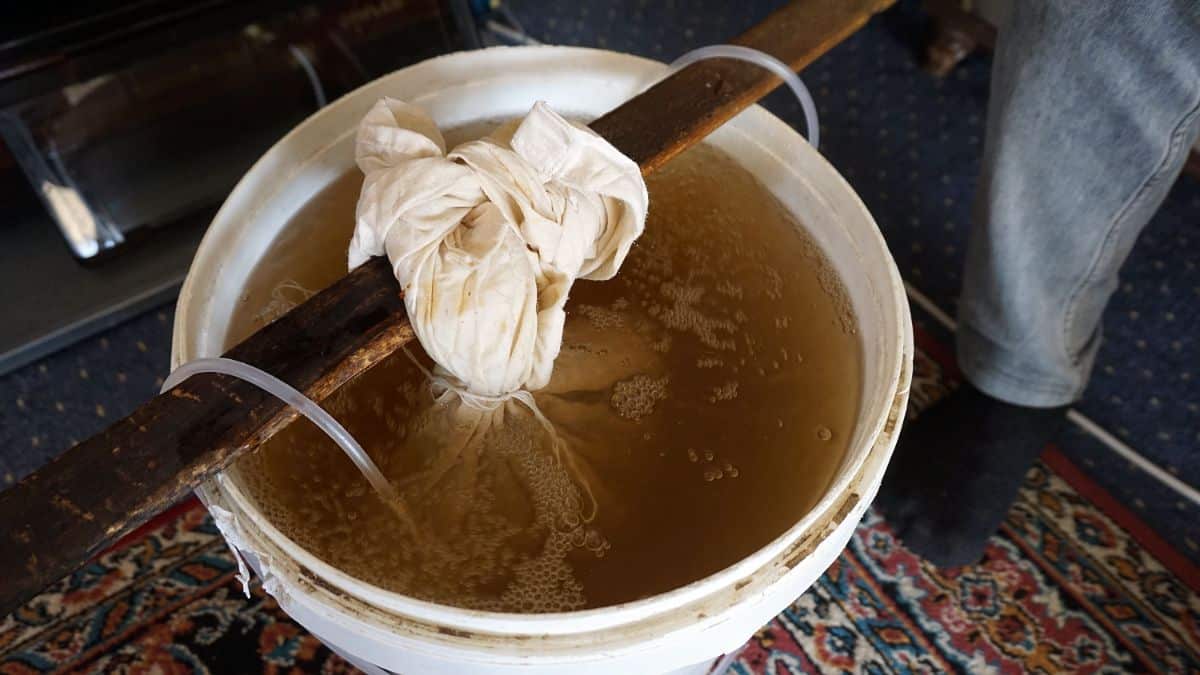 The most important thing you need to make worm tea is, of course, worm castings! If you have a worm bin, you can simply collect finished worm castings from your own worms. However, if you aren't currently keeping vermicomposting worms, you can also purchase premade worm castings.
What you'll need:
The process: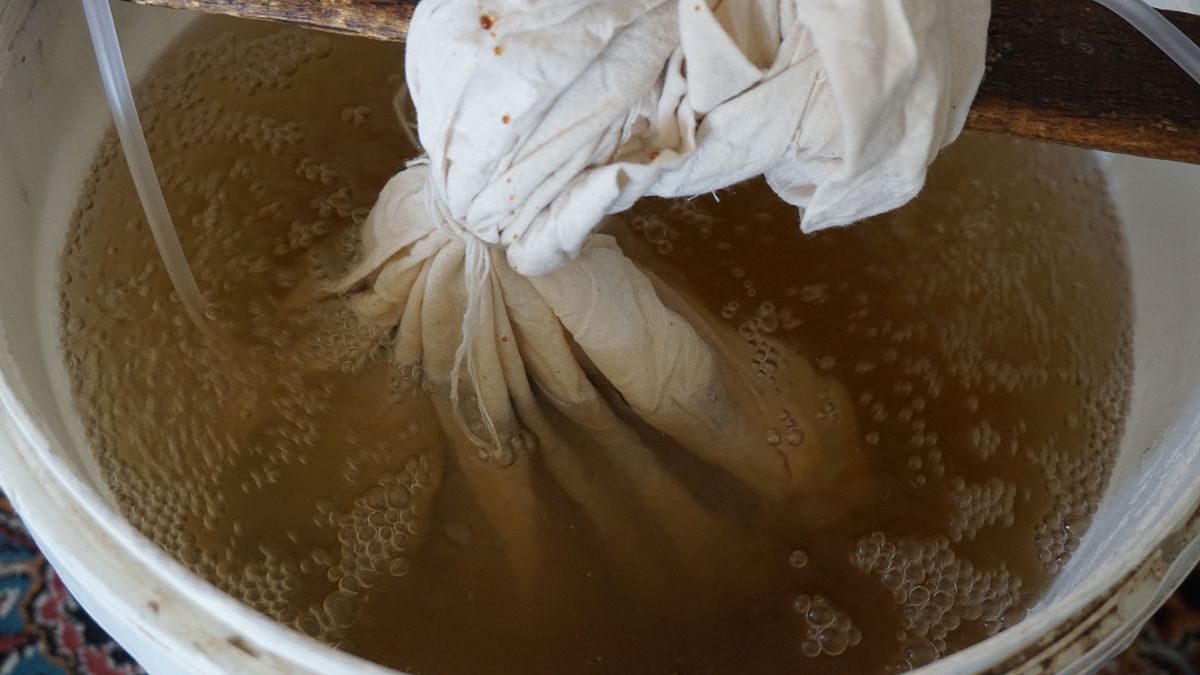 The day before you plan on making your worm casting tea, prefill your bucket with tap water and then allow the bucket to rest out overnight. This will reduce the amount of chlorine in the water, which is important because chlorine may kill the beneficial microorganisms in your worm castings. If your water is not chlorinated (for example, well water), you can skip this step.
Once your water has rested for 12 to 24 hours, fill your nylon stocking or woven bag with 5 to 6 cups of worm castings. Then tie the bag tightly, making certain that all of the worm castings are well contained.
Now, drop the bag with your worm castings into your water and give it a quick stir.
Allow the worm castings to steep in the water for 24 hours. After steeping, your worm tea should be a light brown, which means it's ready to use!
Once you've brewed worm castings in water, the castings will be "spent" and not have many nutrients or microorganisms left in them. Put your spent castings to good use by mixing them into your compost pile, garden beds, or potted plant soil.
Optional: You can also add an aquarium bubbler and 3 tablespoons of unsulphured molasses to your bucket of water before brewing your worm tea. Although this isn't necessary, it will jumpstart the good bacteria in your worm castings and make them produce more rapidly during the brewing process. This will produce a stronger, higher-quality worm tea.
How to use worm tea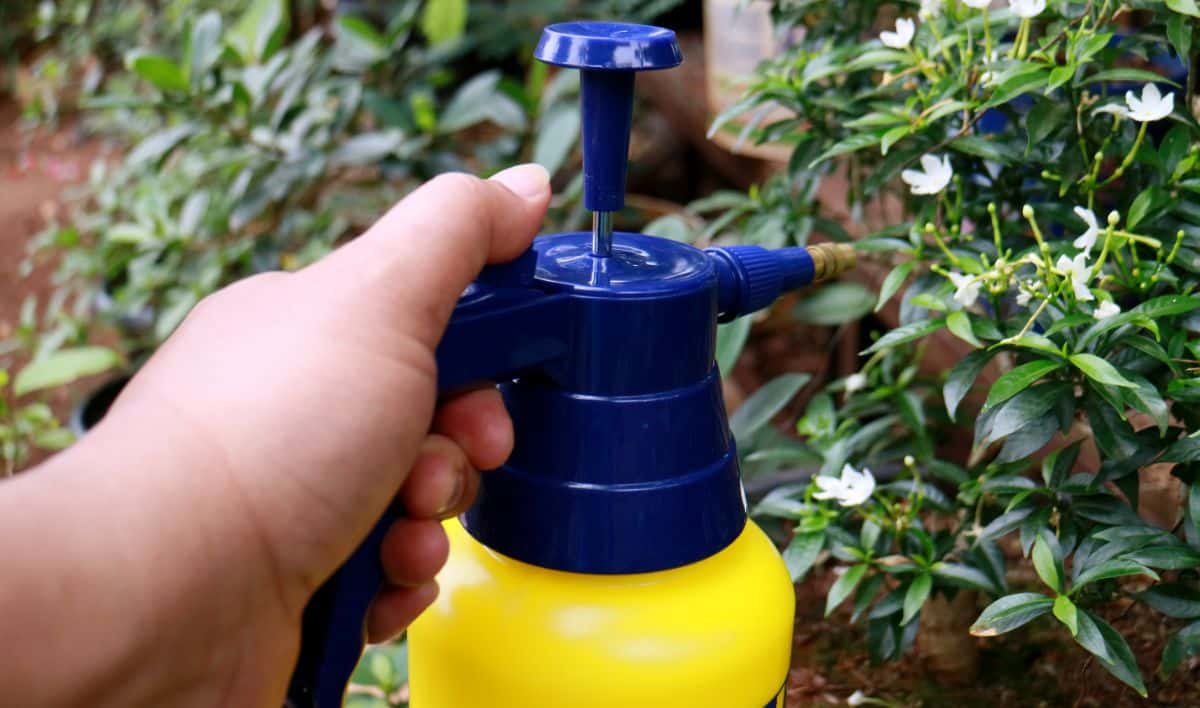 After brewing your worm casting tea, you can use the finished product as both a soil drench and a foliar spray for houseplants and garden plants too.
To make your worm tea go further, dilute it with water at a 1:1 ratio before use. It's also important to use your worm as soon as possible after brewing, as the beneficial microorganisms will die off quickly, and the tea won't be as beneficial for your plants.
For foliar or leaf sprays, drench your plants with worm tea in the early morning using a garden sprayer or watering can. It's a good idea to do this when the sun isn't too strong, as the bright sun may kill the beneficial microbes in your worm tea. Treating your plants' leaves with worm tea can help prevent fungal and bacterial diseases, such as powdery mildew.
For soil drenches, water your plants with worm tea instead of your weekly watering. Unlike synthetic fertilizers, worm teas won't overwhelm your plants, so you can use worm tea on most plants every 2 weeks. For vegetables and fruiting plants, worm tea can be used once a week.
Frequently asked questions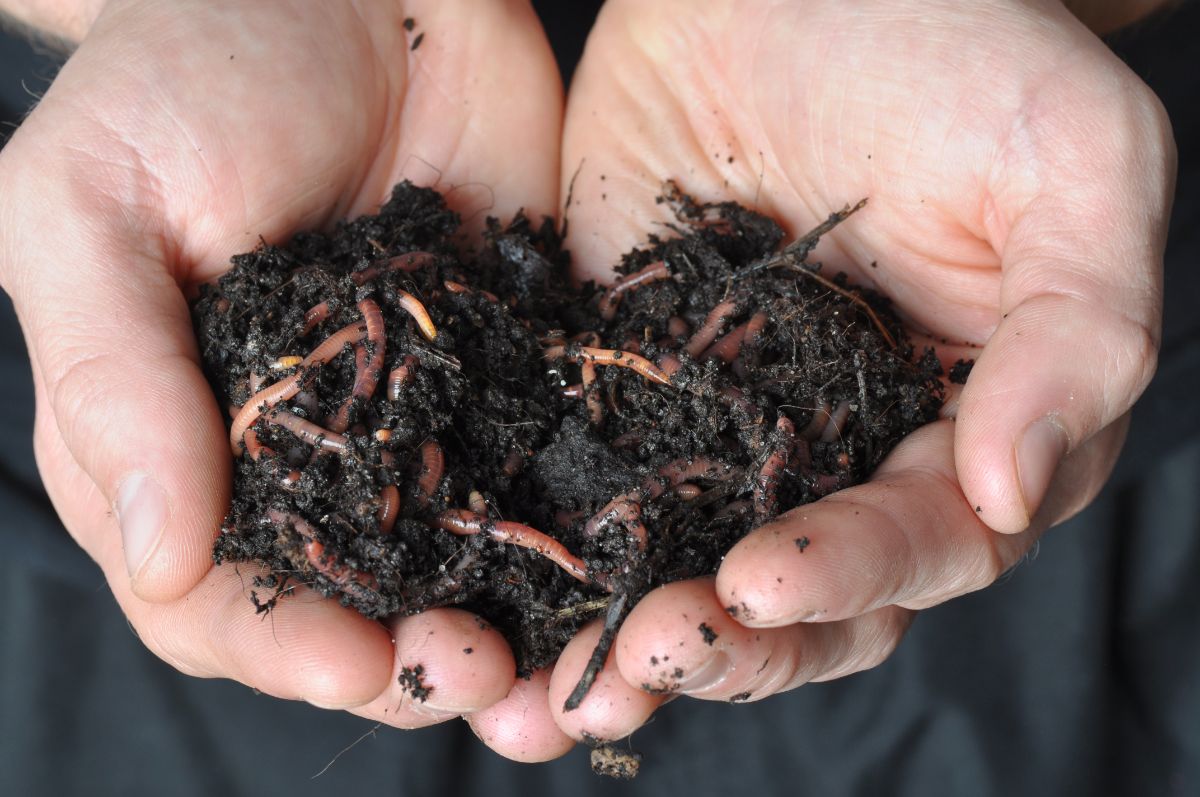 What is worm tea good for?
Worm tea provides loads of benefits to both your plants and your soil. Like fertilizers, worm tea can boost plant health and growth rate and produce a larger harvest of edible vegetables and fruit in your garden. Worm tea can also improve the structure and water retention abilities of your garden soil and helps strengthen plants' immune systems, making them naturally better able to resist pests and pathogens.
How often should I use worm tea?
Worm tea can be used once every 2 weeks for most plants. For vegetable and fruiting plants that require more nutrients, worm tea can be used once a week.
Can I use tap water for worm tea?
You can use tap water to make your worm tea, but you need to let it sit for 12 to 24 hours prior to use. This will reduce the chlorine levels in the water, which may otherwise harm the beneficial microbes in your worm tea.
Can you give too much worm tea?
No, unlike synthetic fertilizers that can burn plant tissue, worm tea is a gentle, all-natural product that can't be overused. However, using more worm tea than you need won't benefit your plants. Instead, conserve your worm castings by only using worm tea once every 1 to 2 weeks.
Can you brew worm tea for too long?
Yes. If you brew worm tea for too long, the beneficial microorganisms in your worm castings will use up all of the nutrients in your tea and die off. This will create an aerobic environment, and the resulting worm tea will smell bad and won't be as beneficial for your plants.
Is compost tea the same as worm tea?
No, worm tea is a type of compost tea, but they are not the same thing. Compost tea is made by brewing finished compost in water, while worm tea is made by brewing vermicompost.
Summary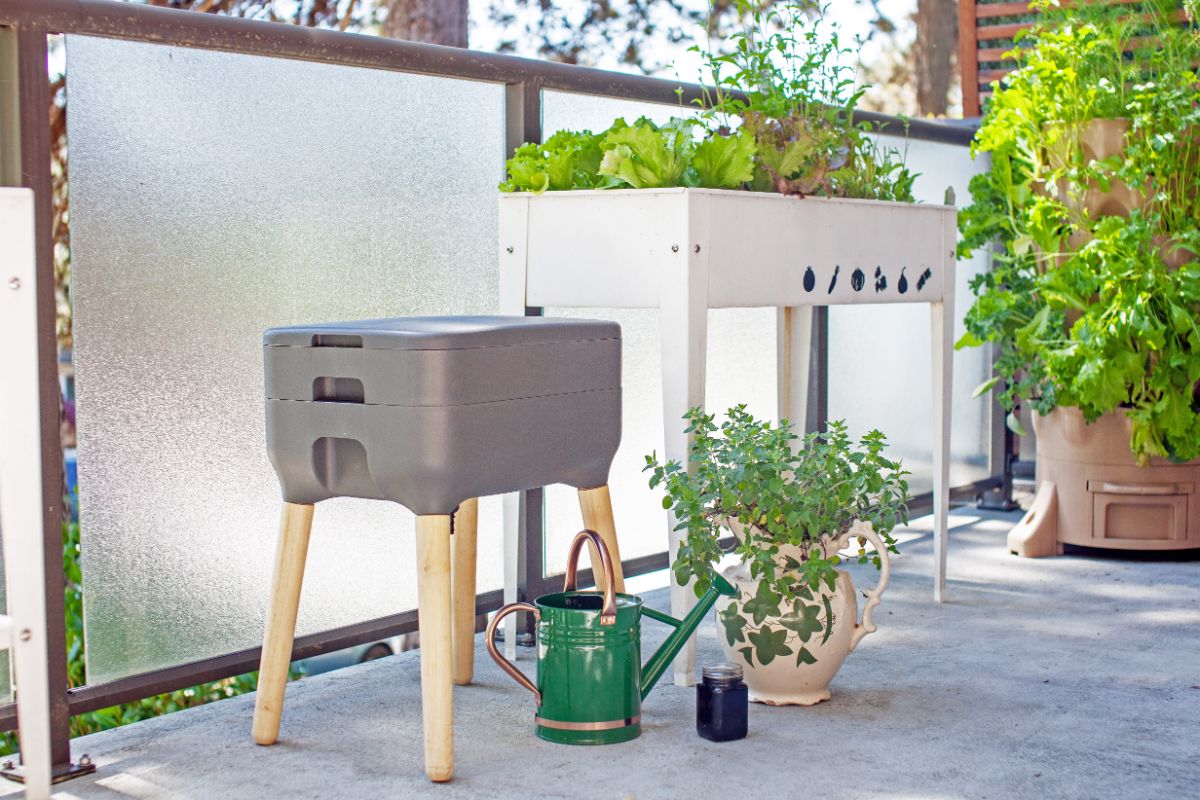 If you want to grow healthier plants with lusher leaves and more fruit, adding the right nutrients and microorganisms to your plants can be just the solution you're looking for. While fertilizers can help, they can be pricey, and they may burn plant tissue or cause other problems if improperly applied. Worm casting tea, on the other hand, is very simple and inexpensive to make, gentle on plants, and provides plants with many of the nutrients they need.
While worm casting tea can be made with prebought castings, for a more budget-friendly option, you can also create your own worm bin and start farming vermicompost worms. Check out our guide on how to set up a worm bin and gather your own nutrient-rich worm castings.